The Korean Snack Box is monthly subscription box dedicated to premium Korean snacks. The subscription starts at $14.95 each month (Medium and Large boxes available), with free worldwide shipping. Each box comes in a beautiful Bokjumeoni (traditional Korean silk bag) with 5-10 or 10-15 items and tasters. You can now find the previous month box and earlier month's boxes in the Korean Snack box shop.
This is a review of the large Korean Snack Box!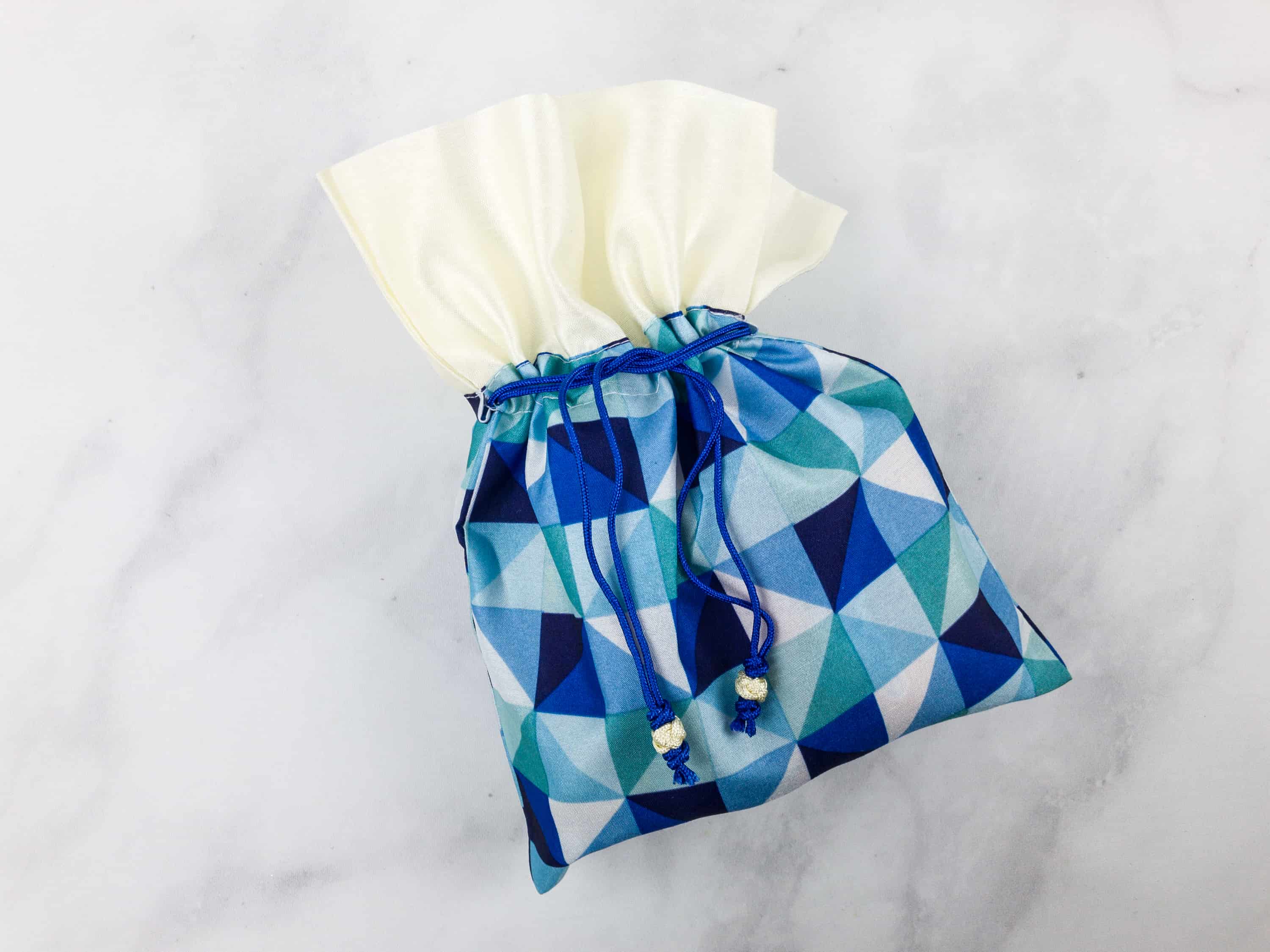 This month's Bokjumeoni features a blue geometric design. It is also reusable as a purse, pouch, or even as a makeup bag!
DEAL: Get $2 off your first subscription box with coupon code HELLOKOREA.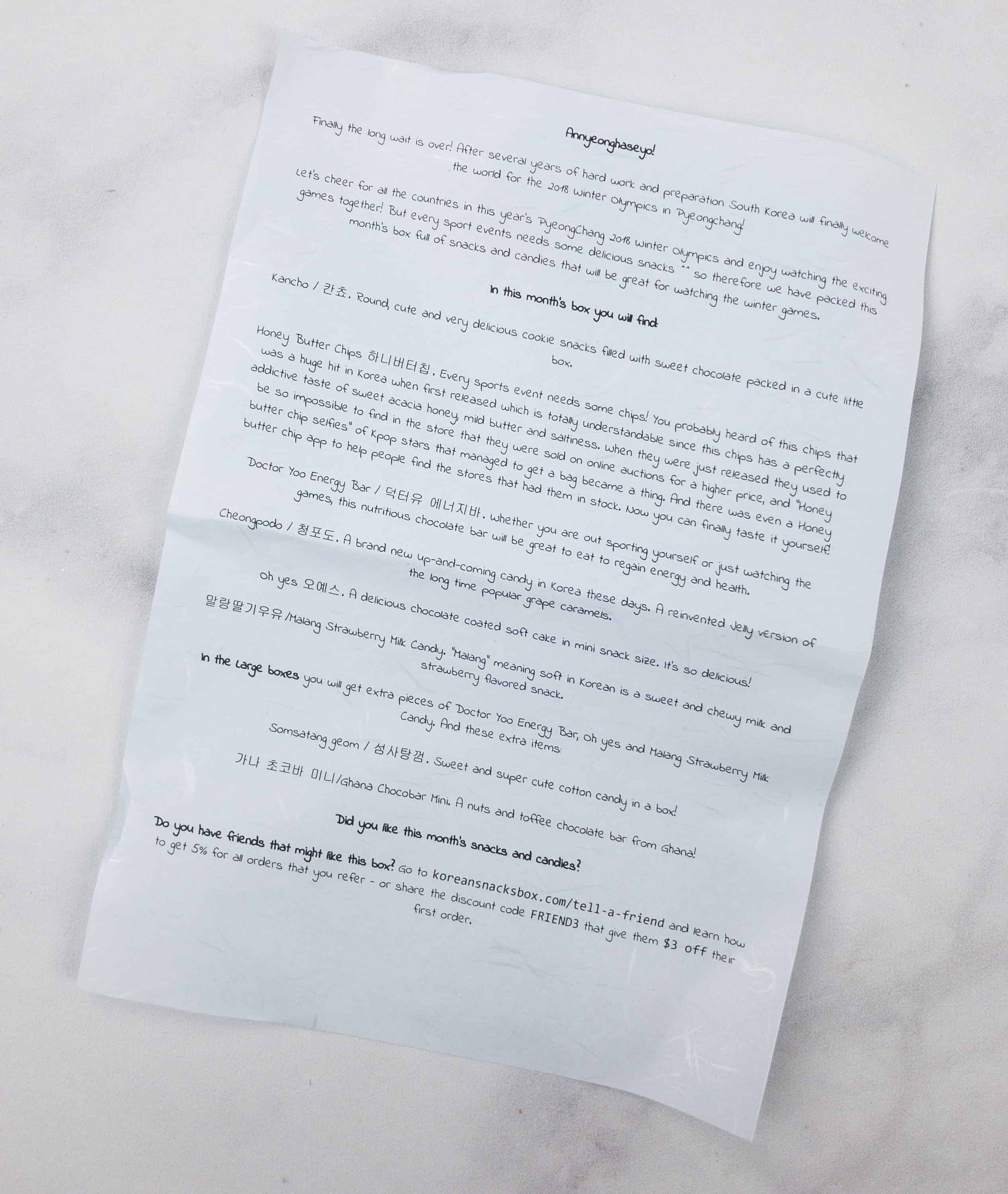 Also included is a note from the curators!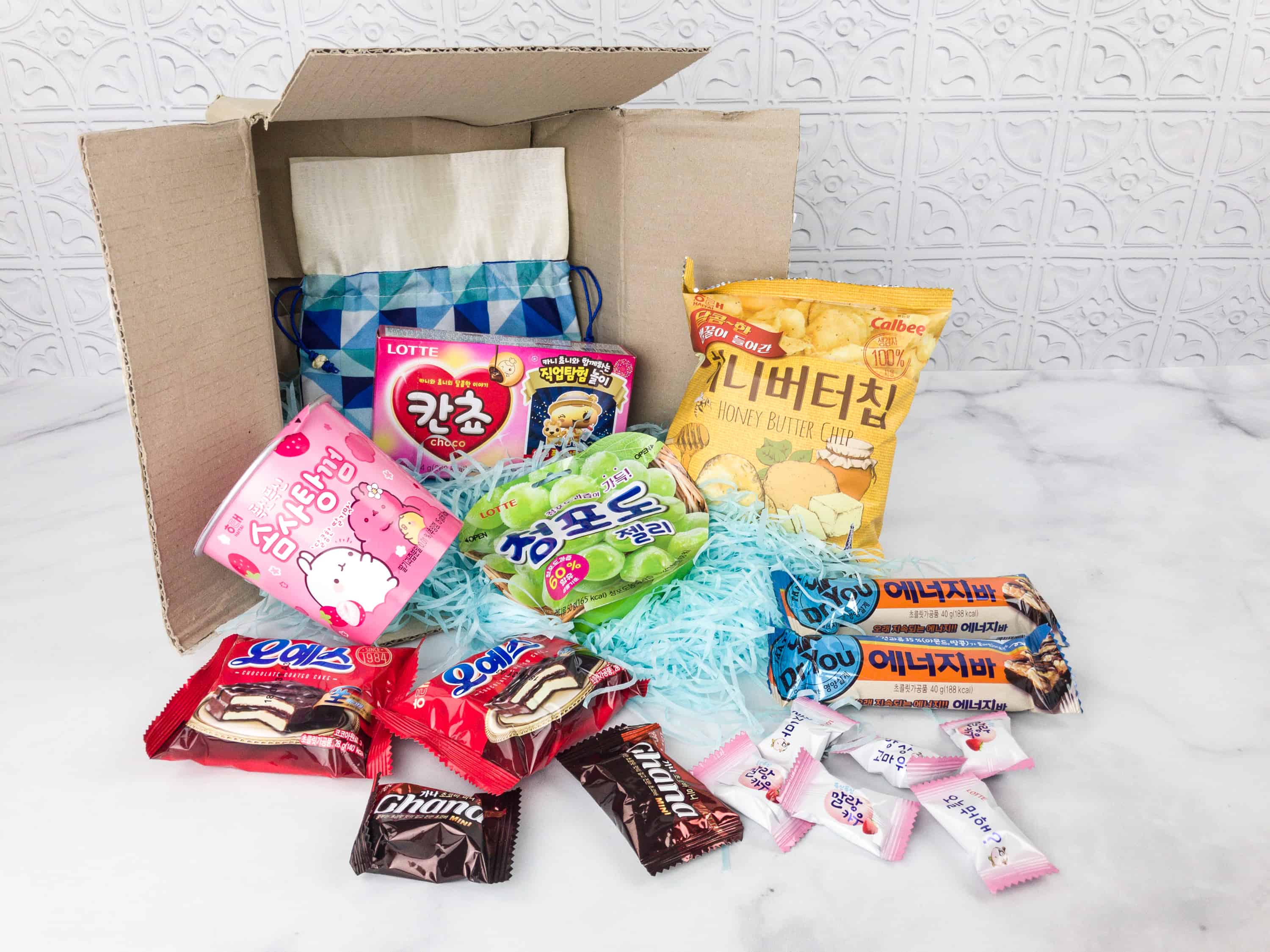 Everything in my box!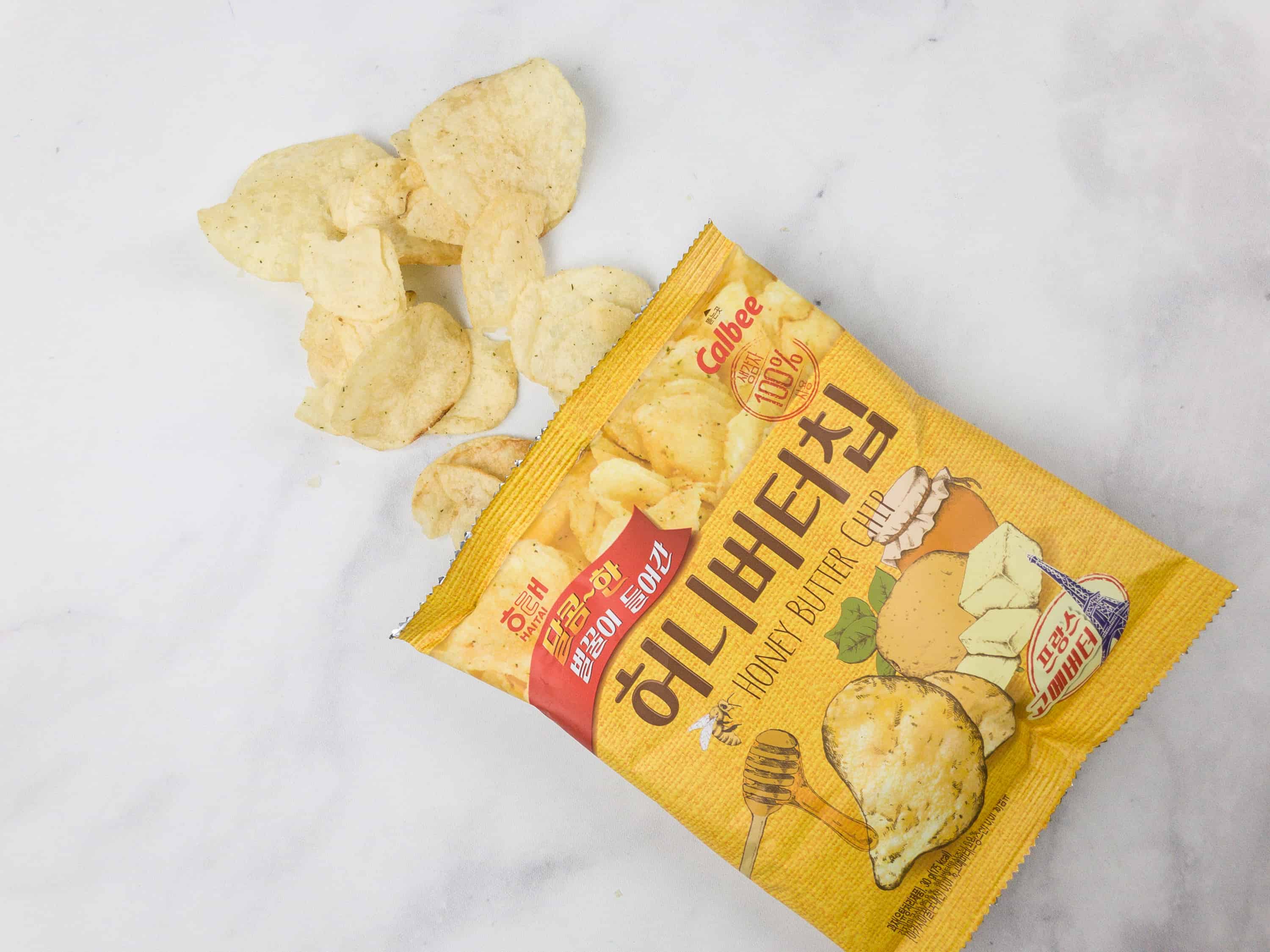 Calbee Honey Butter Chips. One of the most popular chips in Korea, this had a sweet and buttery flavor similar to the taste you'll get when you bite into a fresh croissant. They are oddly addictive!
Cheongpodo. These grape-flavored gummy candies have a wonderful fresh grape flavor. The packaging is great for on-the-go snacking, and even as a lunchbox dessert. Some of my favorite gummies, period (and I love gummies!).
Every piece is smooth, soft, and bursting with flavor. They actually look like little mochi!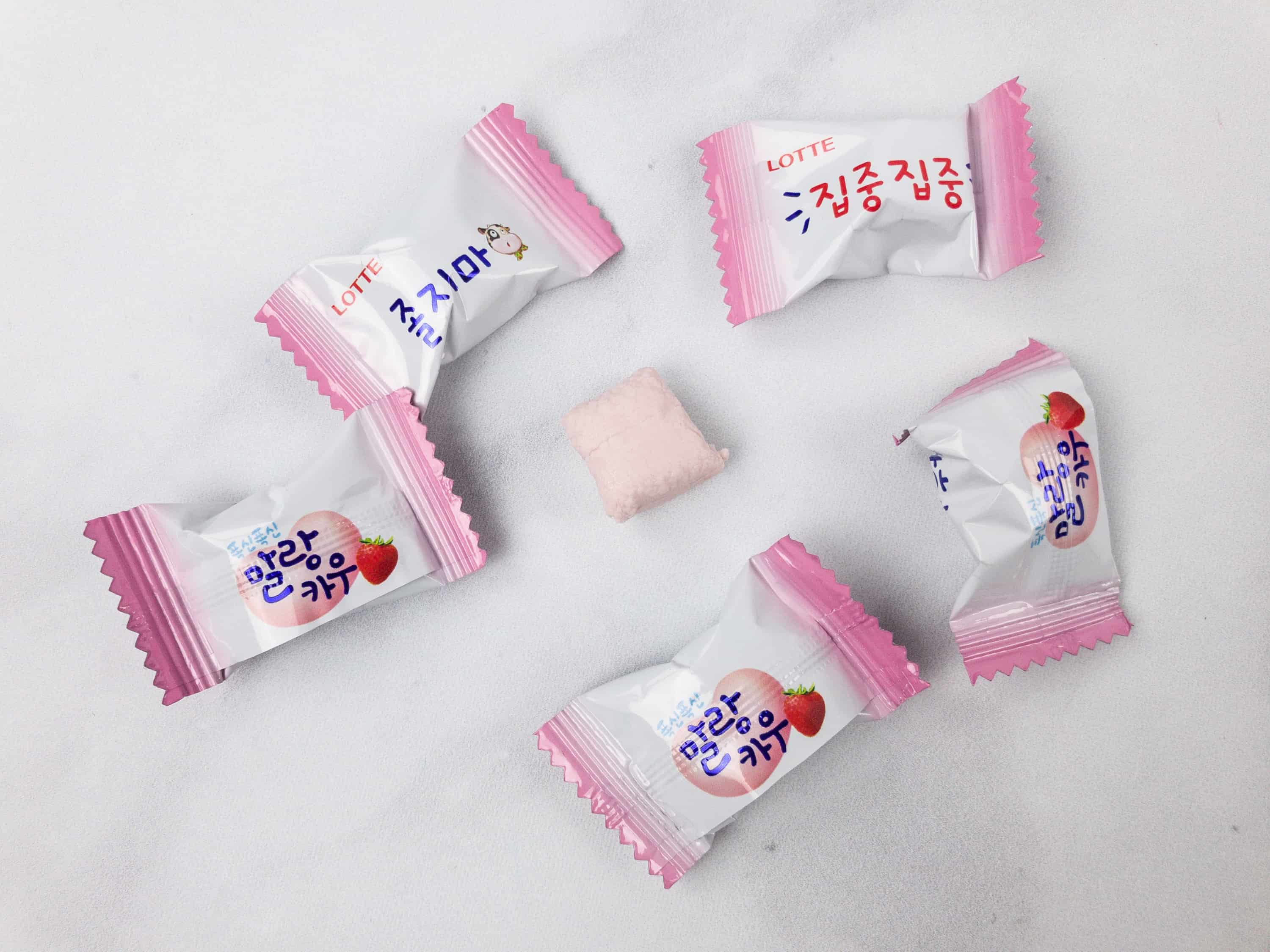 Maiang Strawberry Milk Candy. Six individually-wrapped candies were also included in the box. I love the sweet strawberry flavor. They're soft and a bit creamy too. We don't really have anything like this pillowy candy in the US!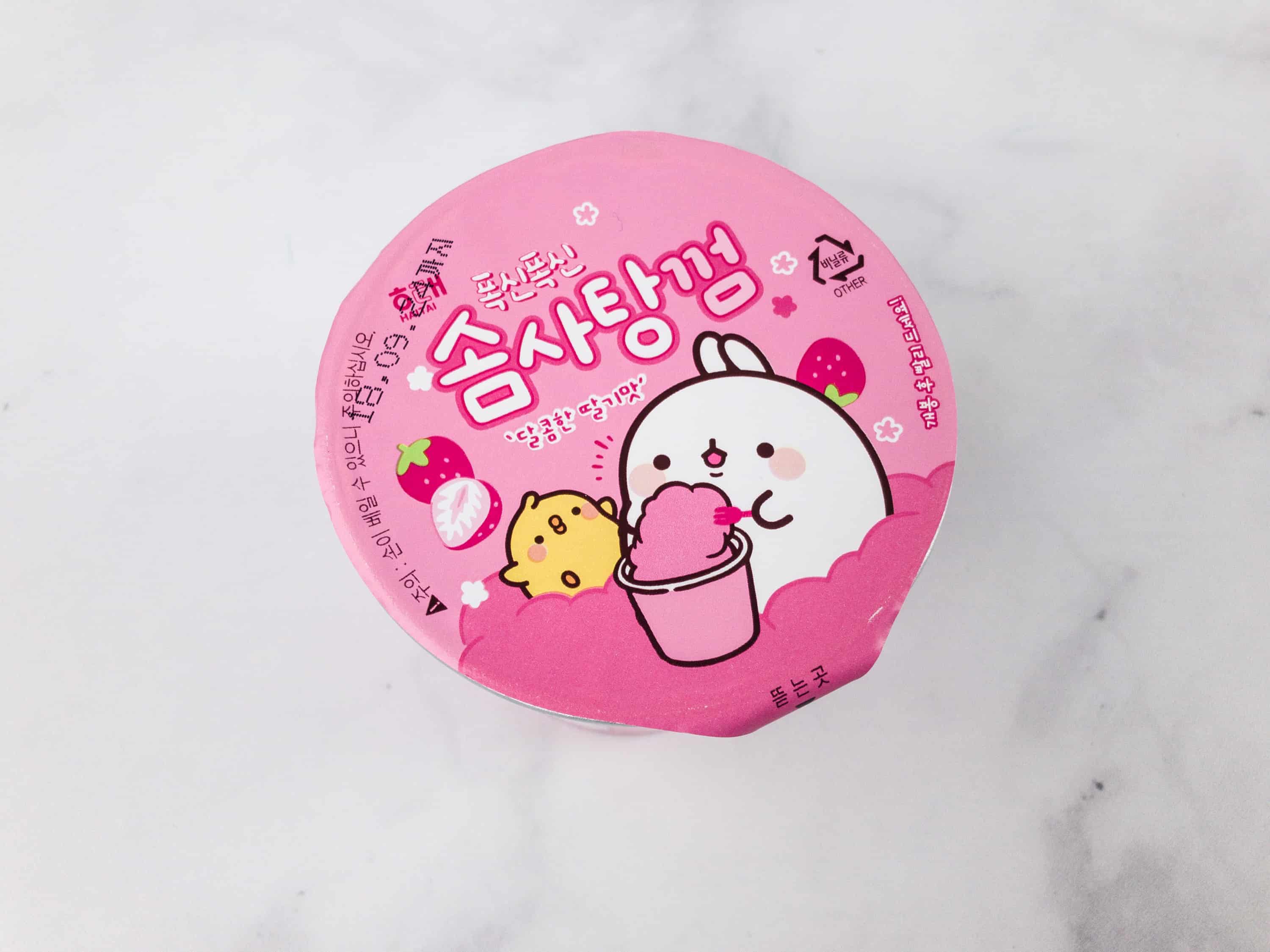 Somsatang Geom. First of all, this cotton candy in a cup has a really cute packaging!
Just by looking at the design, you could tell that it's strawberry flavored.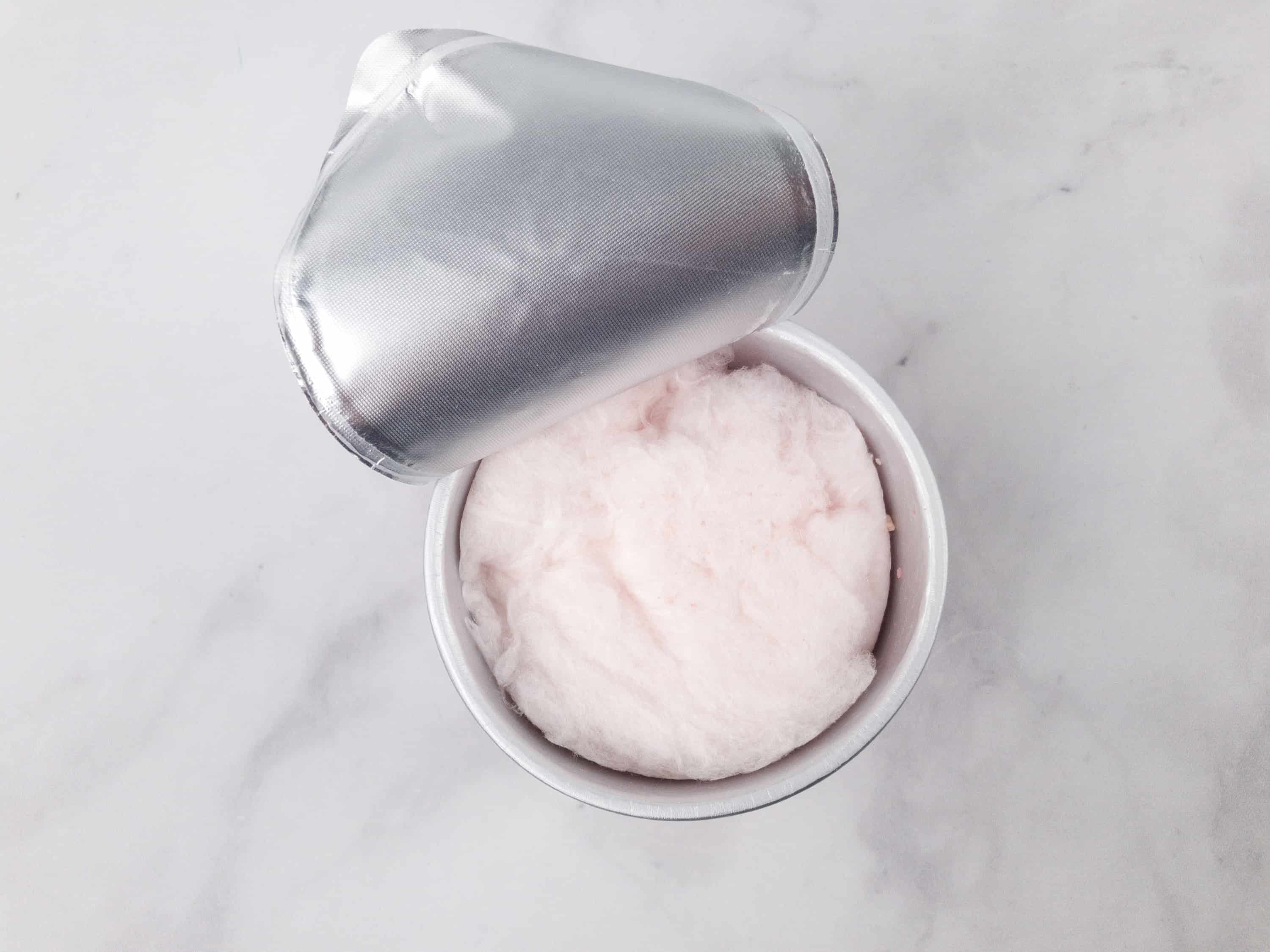 It's sweet and it turns into gum in your mouth. Every bite is like eating a piece of chewy cloud! SO addictive!
Ghana Chocolate Bar Mini. This is the famed milk chocolate bar of Lotte. We received two individually-wrapped bars, and I wish we had more because this is too delicious!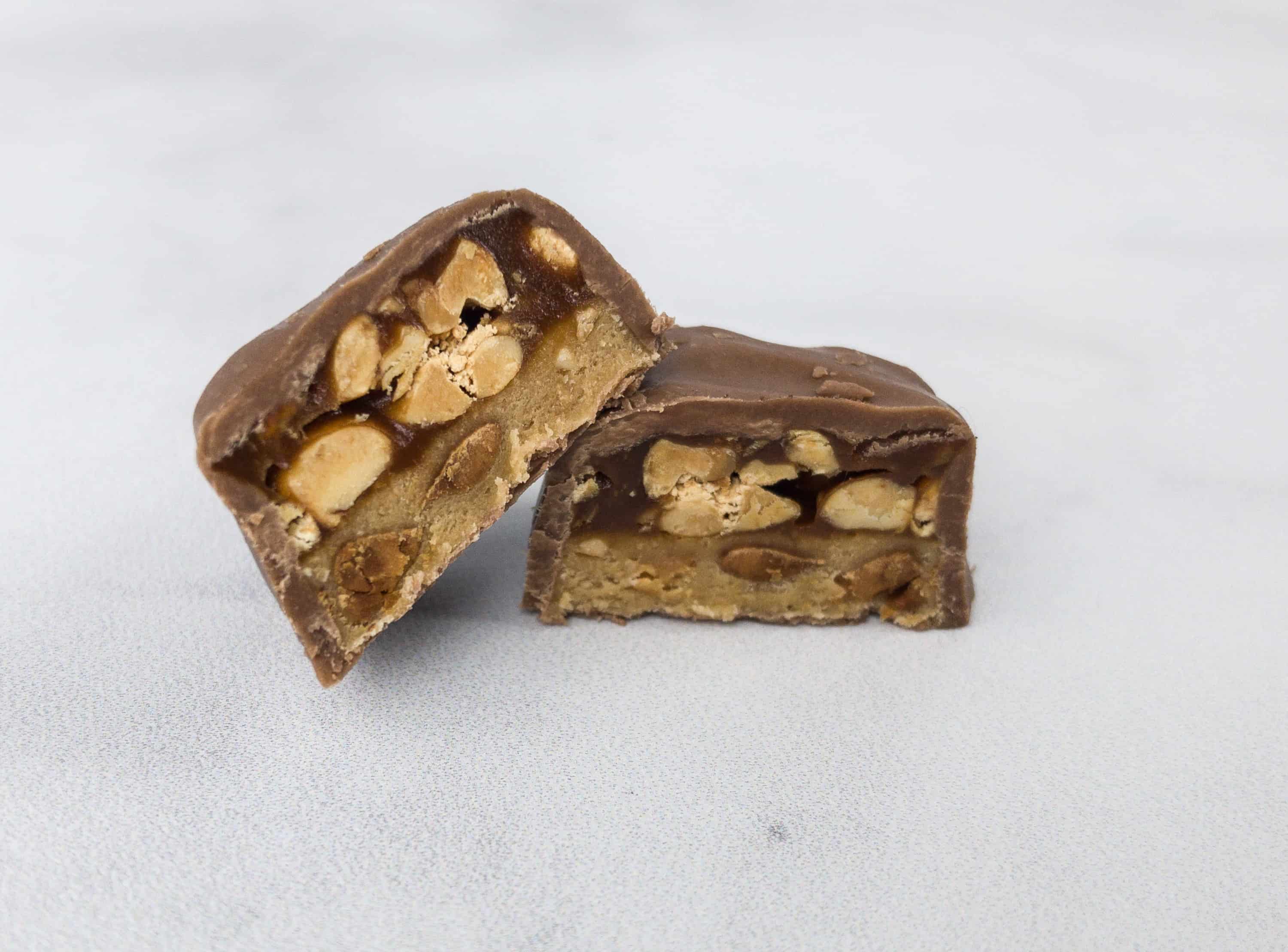 There's a layer of peanut on top and a nougat below, and everything is covered in delicious milk chocolate. It's rich and decadent. You can chill it first before eating for an even better taste. I have had the plain Ghana bar before but this variation was new to me!
Dr. You Energy Bar. Ideal as an on-the-go snack, this energy bar is composed of nuts, cereals, and fruits. We received two bars! They are about the same size as a Nature's Valley bar.
There's also a layer of chocolate below and a drizzle on top, which makes the bar so addicting. I had one for breakfast the morning I wrote the review. So good!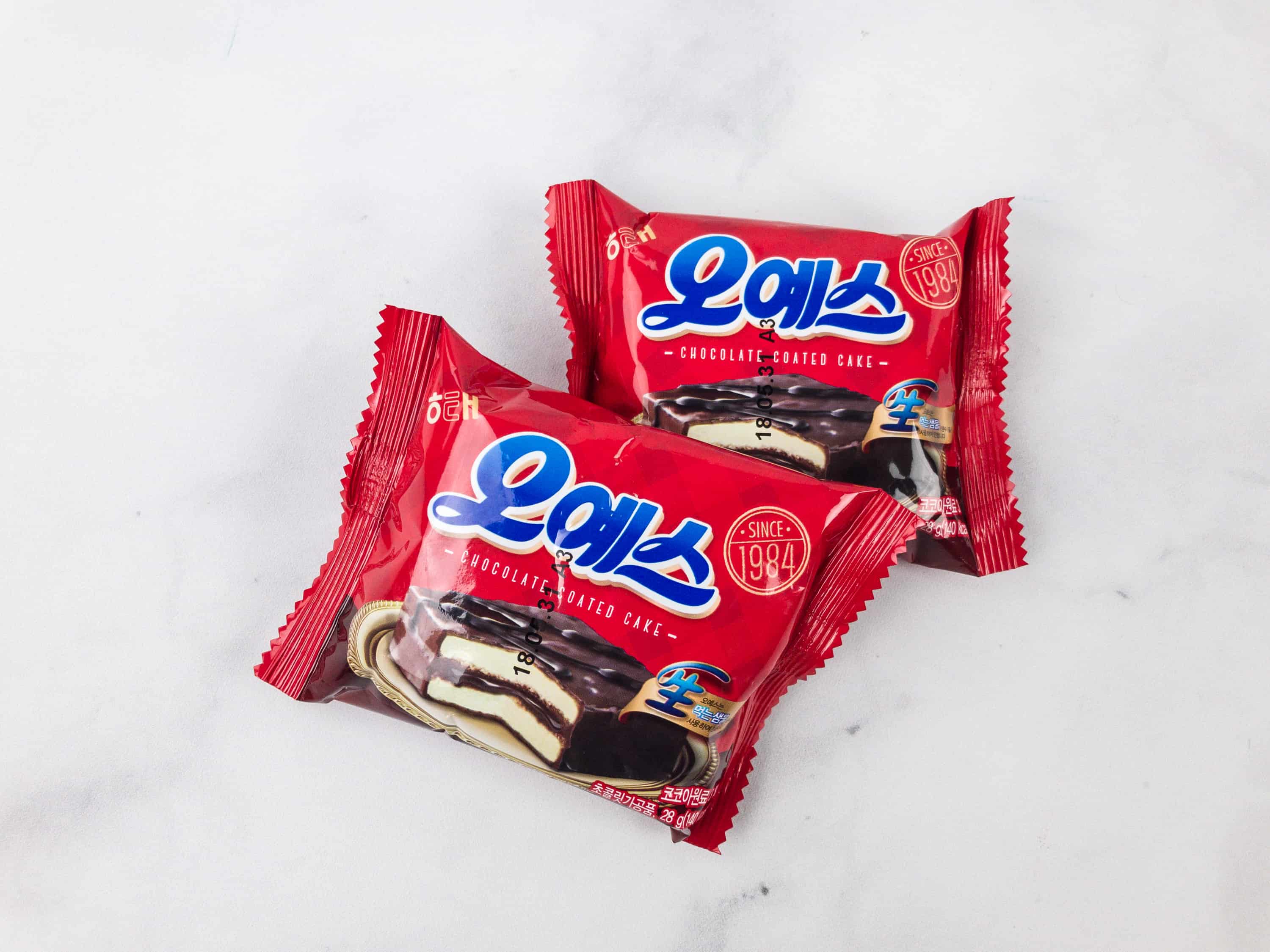 Oh Yes Chocolate Coated Cake. These are chocolate coated cakes with a chocolate center. They make a few different versions, including a sweet potato one. I am hoping we get to taste them all in this subscription! I love Korean snack cakes!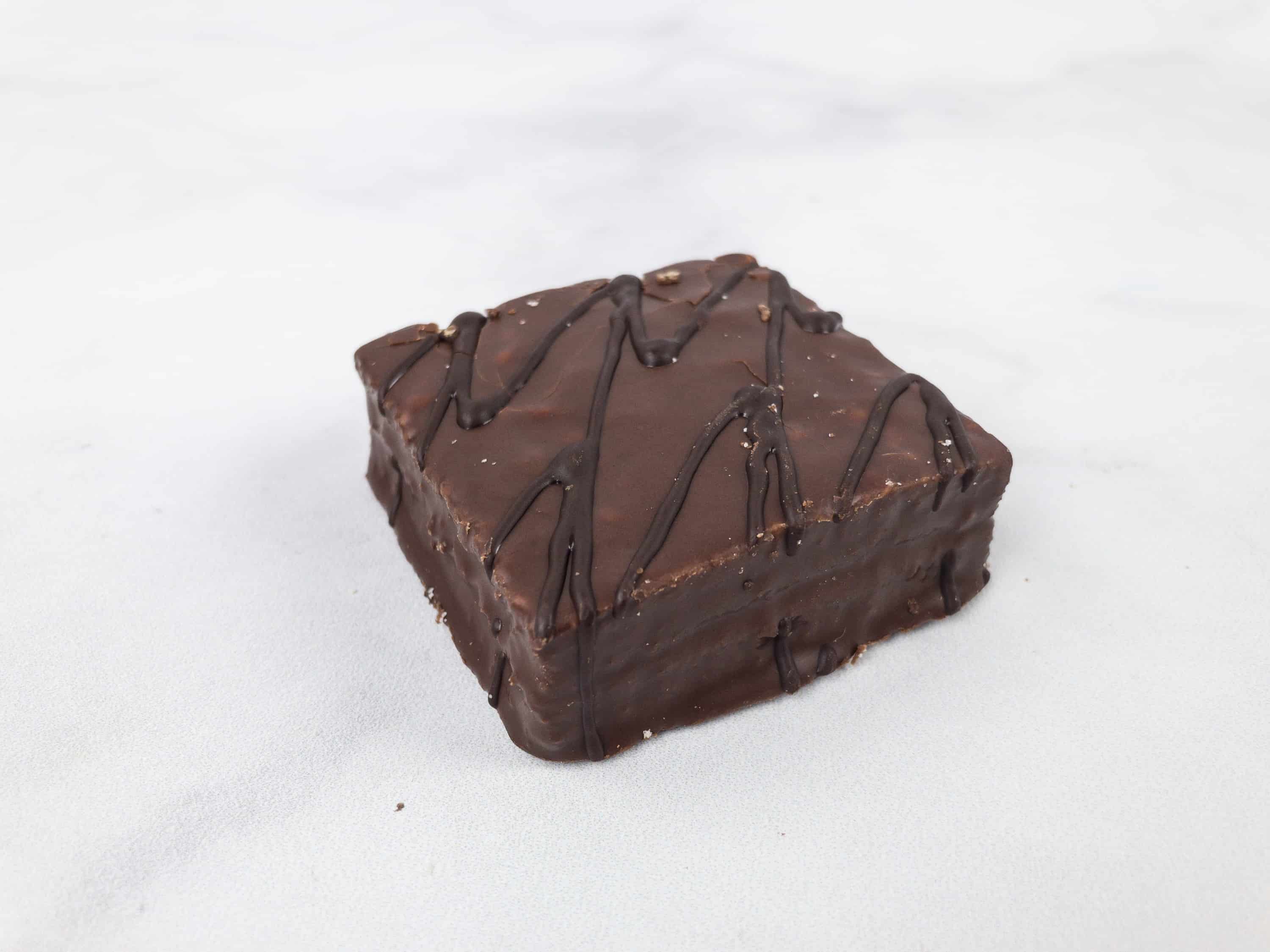 There's even an extra chocolate drizzle on the rich chocolate coating. Yummy!
Each piece is so satisfying, making an ideal afternoon snack. You will say Oh Yes! (That's the name of the bar.)
Kancho Love Biscuits. Kancho are round Korean biscuits with a chocolate filling.
The biscuits are packed in an adorable easy-open box! There is no plastic snap apart toy as shown here. I am not sure why it's on the box but it's cute!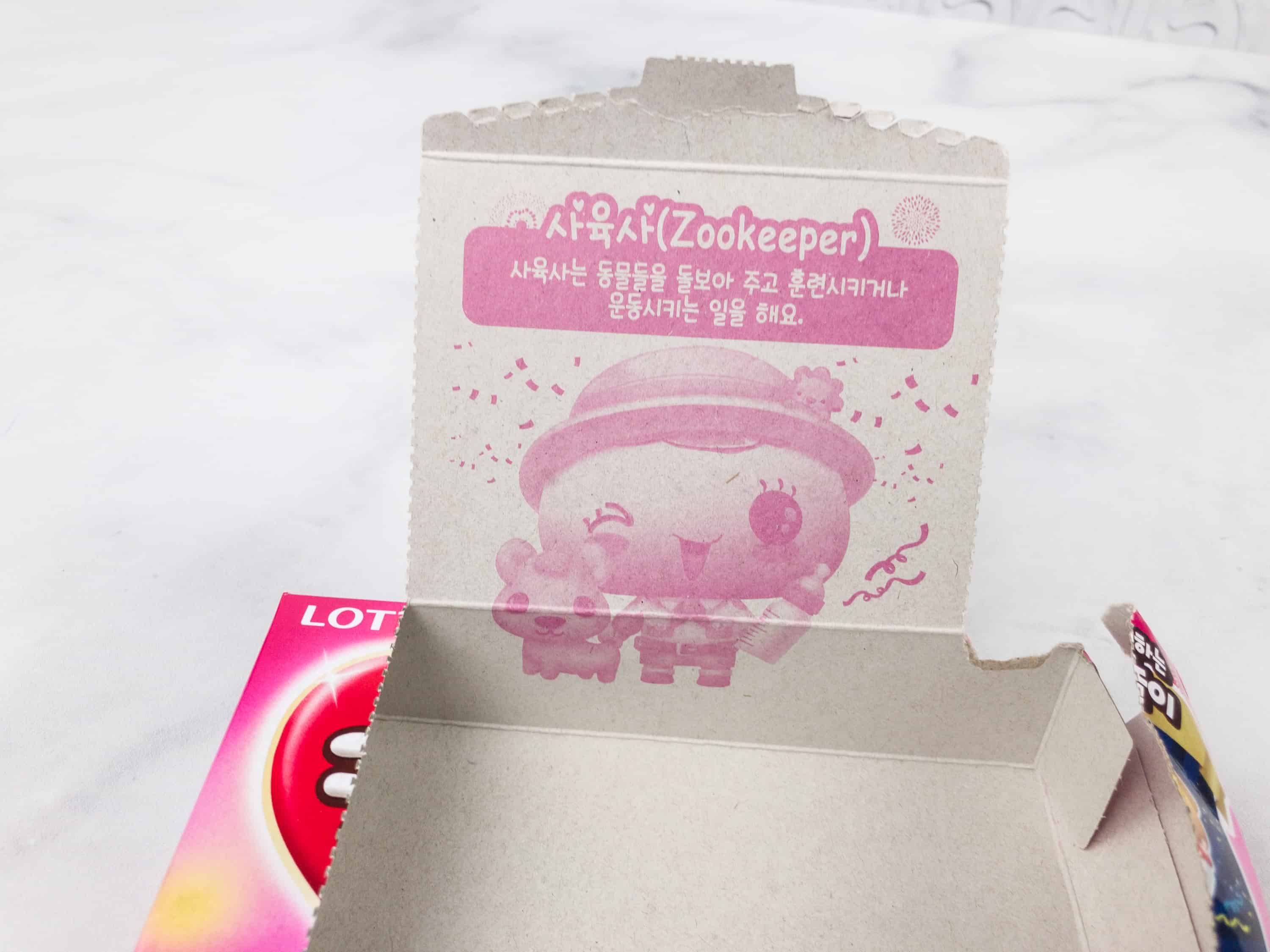 The interior of the box features a photo of the kawaii zookeeper with her dog!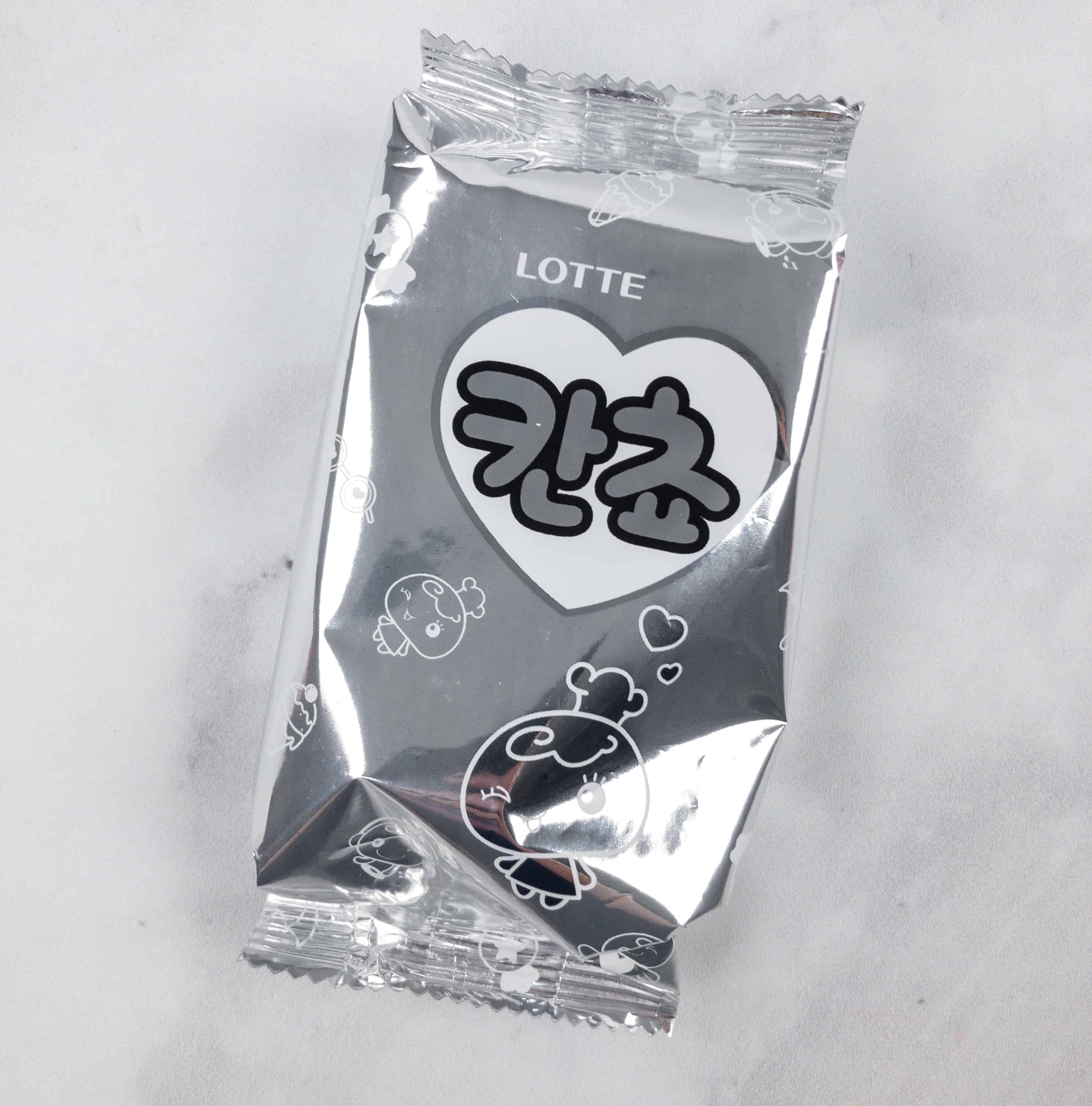 Aside from the carton container, the cookies are placed inside a foil pack to ensure their quality.
There are even love-themed images printed on each biscuit! So cute for February!
Everything that Korean Snack Box sent us this month were gone in a whim because they're all yummy! Getting this box makes us appreciate Korean snacks, chocolates, and candies even more. We also love that they sent more than one serving of some of the snacks, making the contents perfect for sharing. Korean Snack Box went for the gold and won! Yum!
Do you like Korean snacks? What's your favorite snack from this month's box?