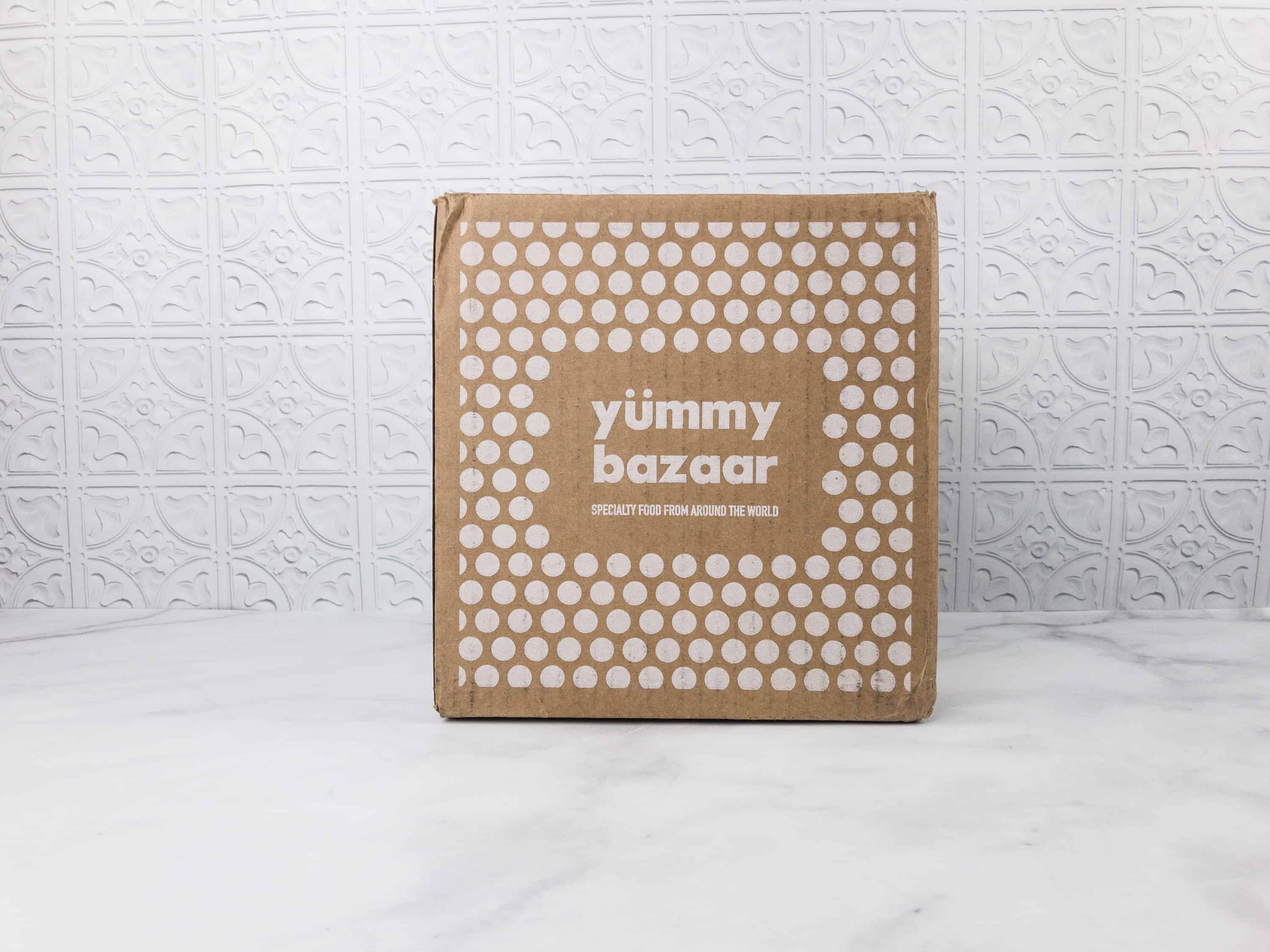 Yummy Bazaar is a destination food club that delivers gourmet products to your doorstep every month. With the Full Experience, you receive 6-8 full sized gourmet items from a single global destination for $35.95. There is also a Sampler subscription that sends 6-8 sample sizes from various countries for $9.95. We received the Full Experience box.
This month's destination is Germany.
This month's items were relatively durable, so they were just nestled together in the box.
A pamphlet is included in the box…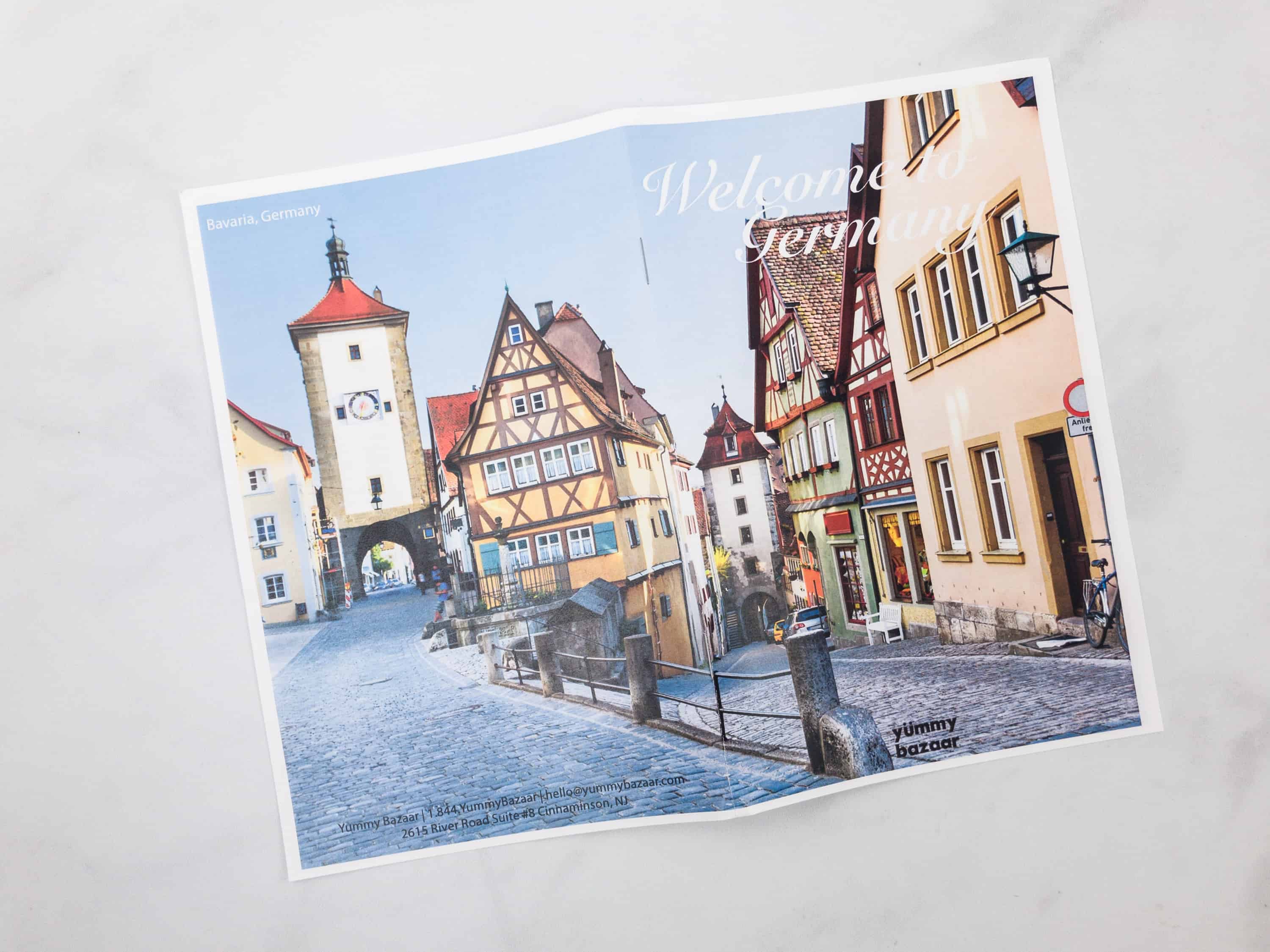 …and it features a photo of a street in Bavaria, Germany.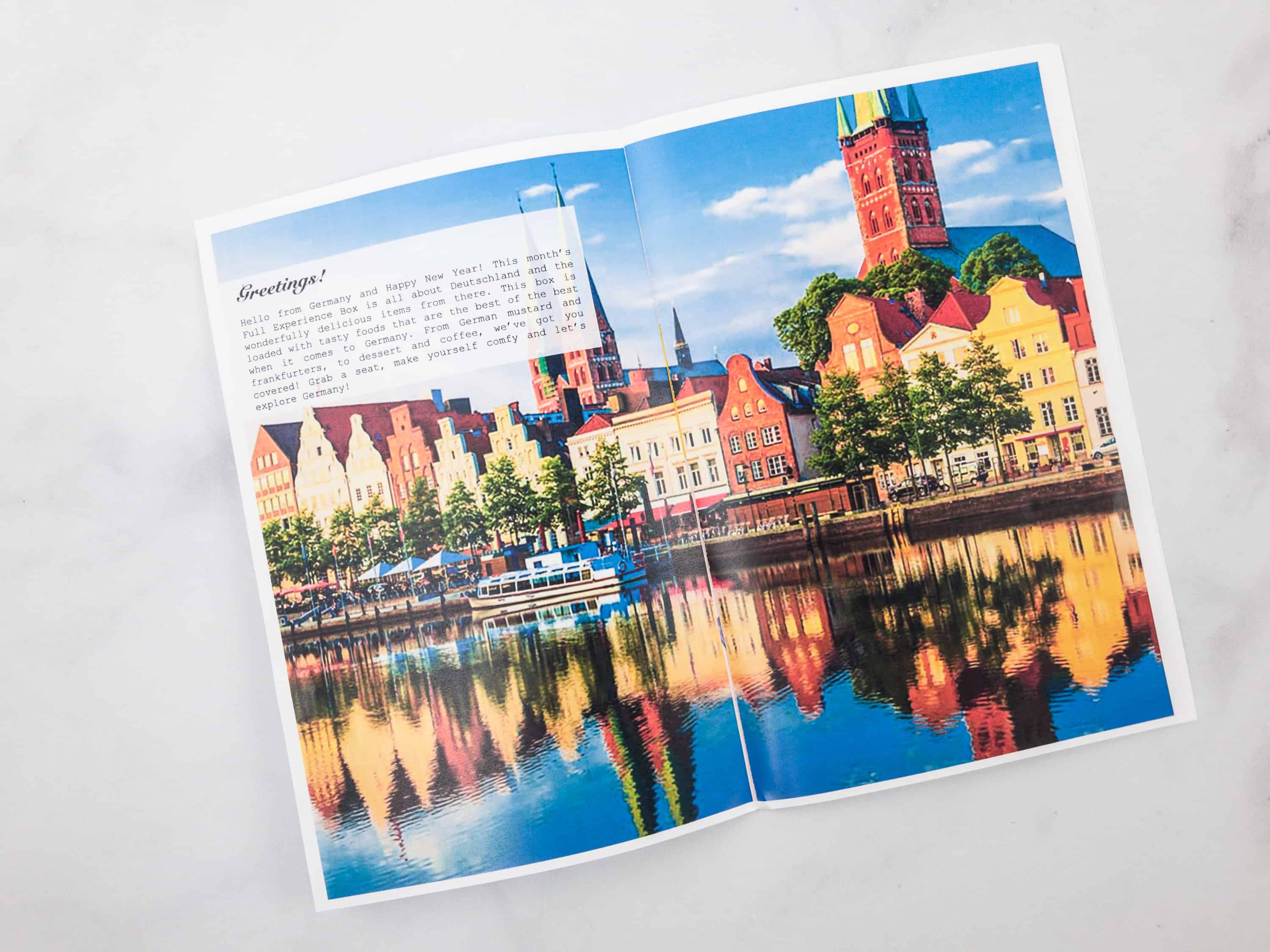 There's a short message from Yummy Bazaar and another beautiful photo taken in Germany.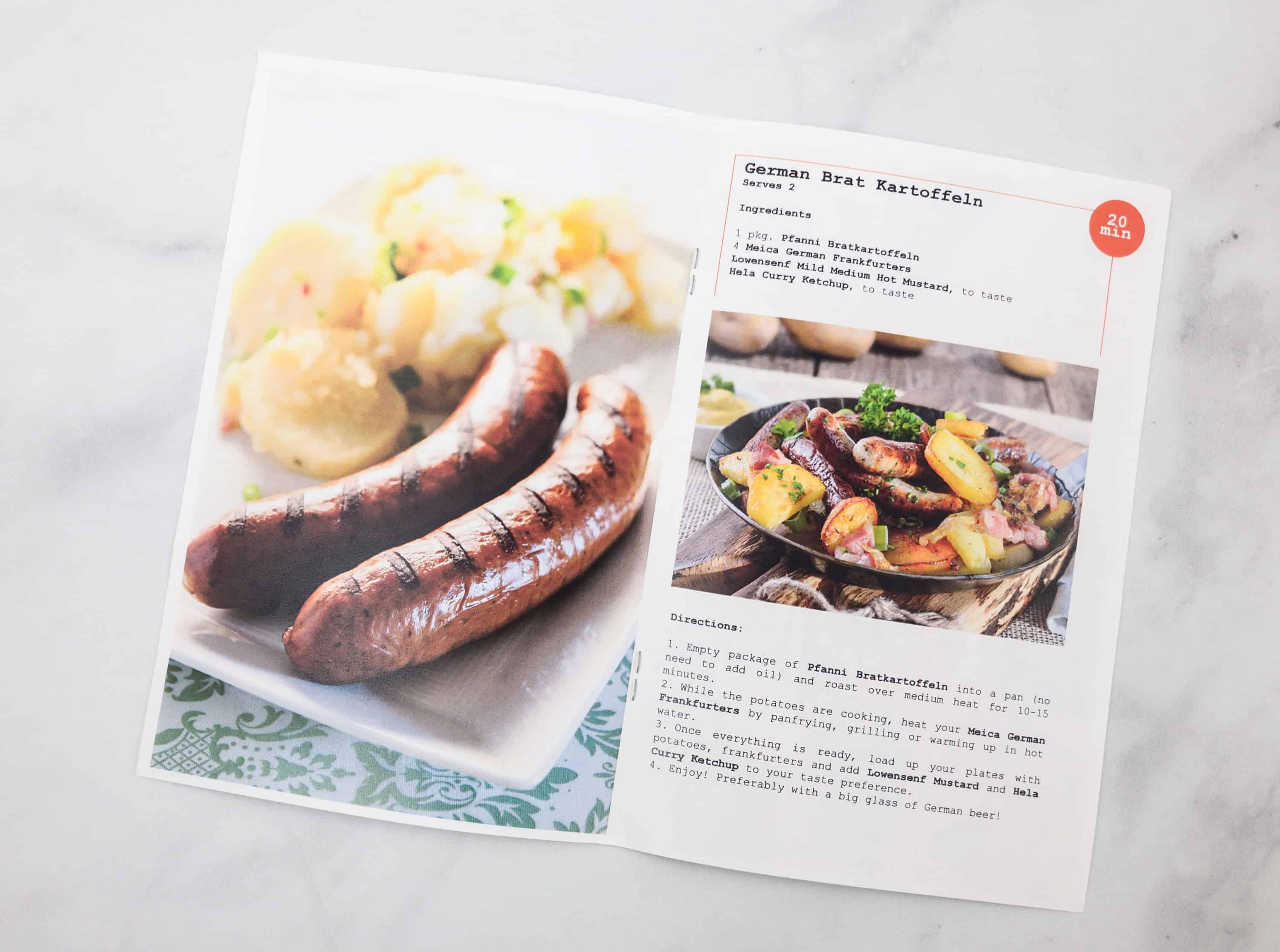 A recipe for German Brat Kartoffeln is also featured. The ingredients for this dish are included in this box.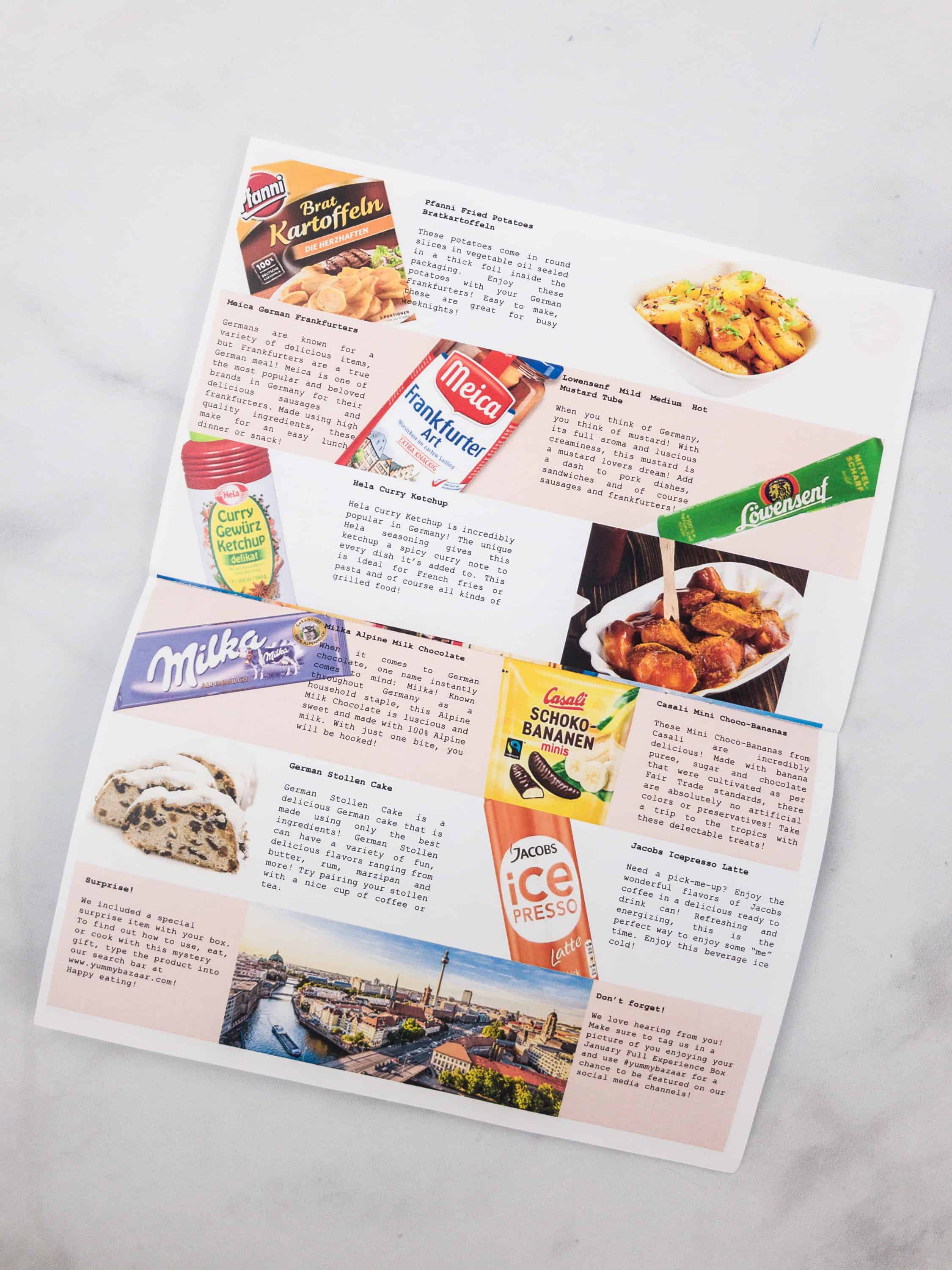 Lastly, the pamphlet provides a brief description of each item in the box, along with several suggested uses.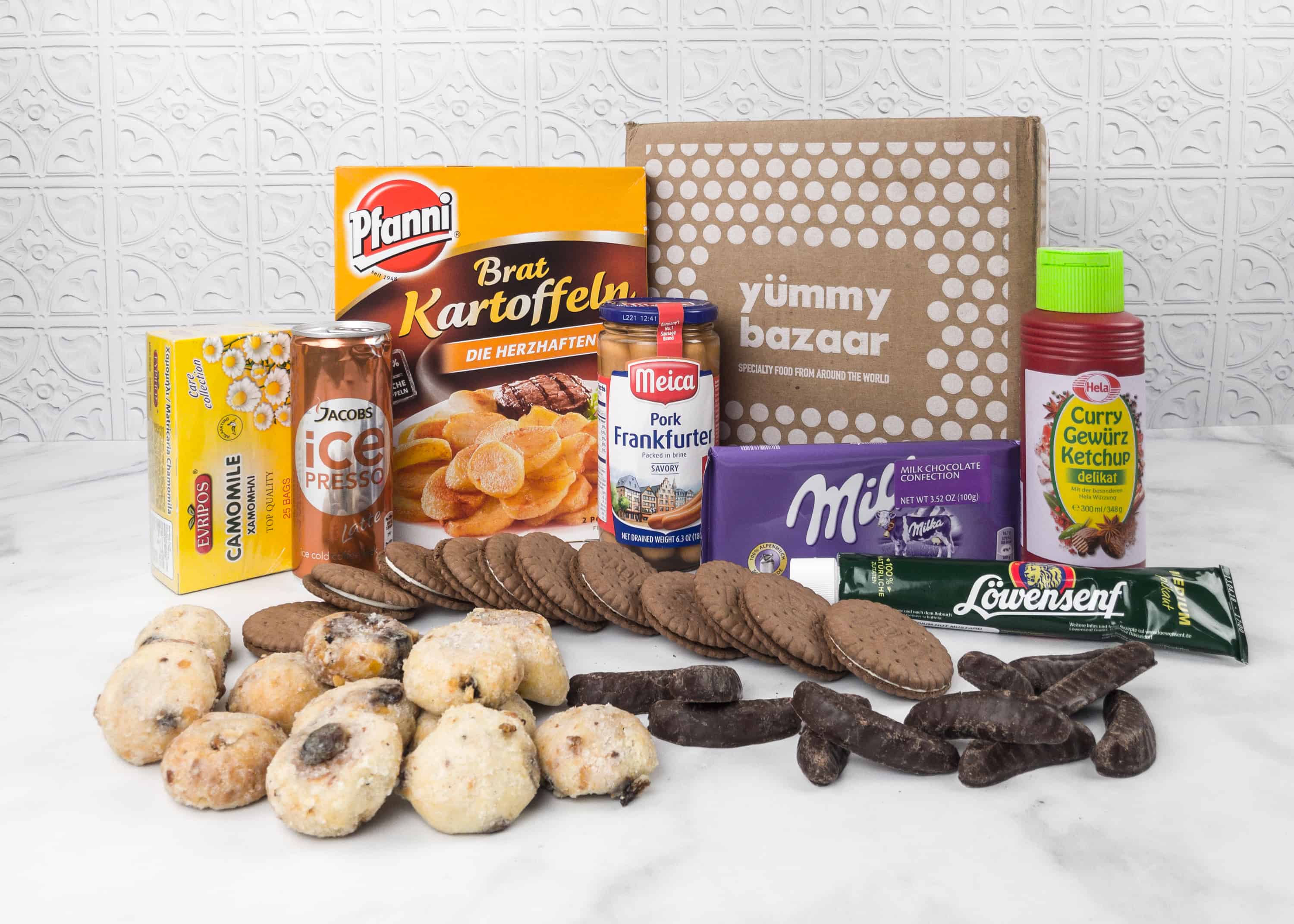 Everything in my January Yummy Bazaar Full Experience Box!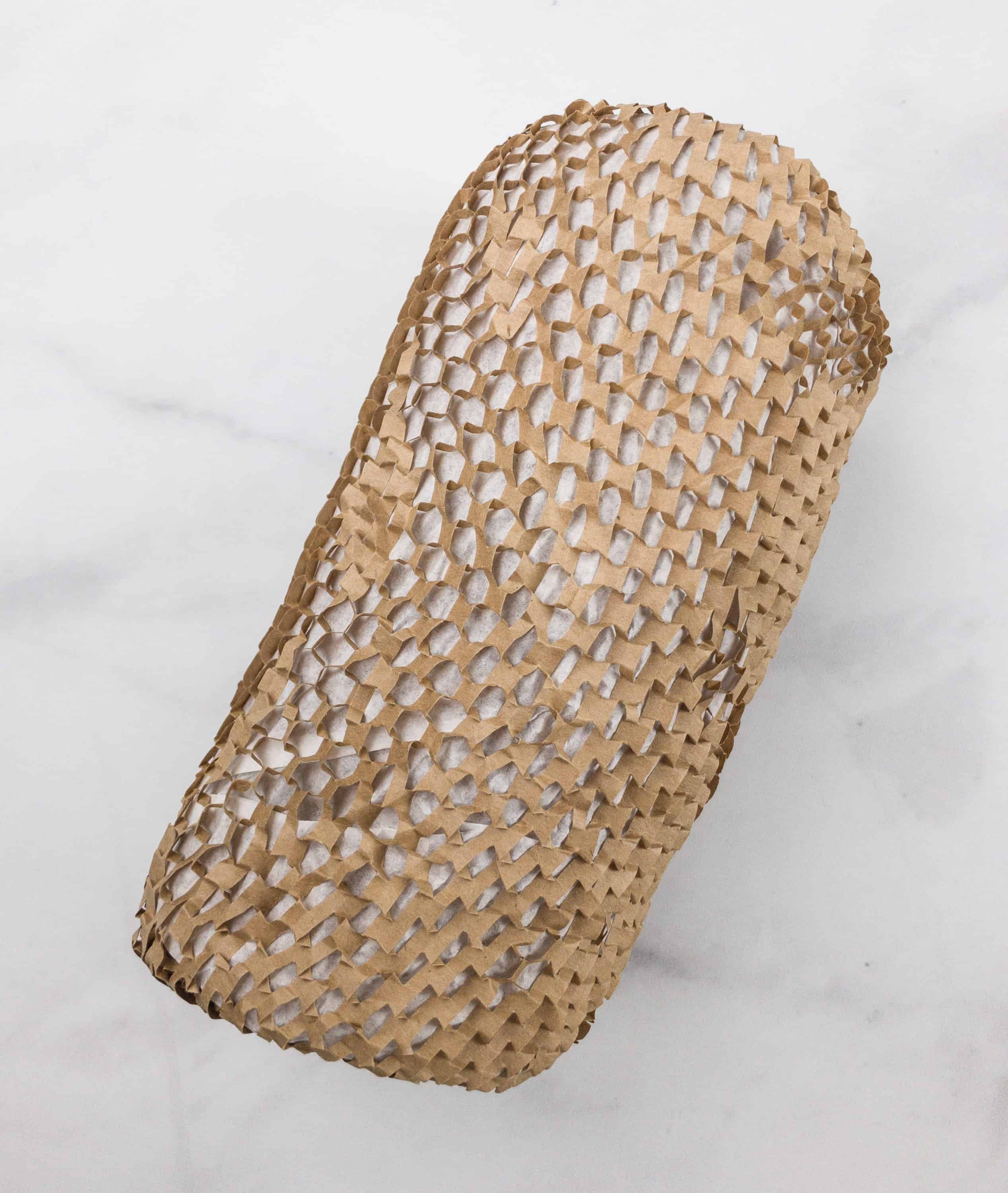 Meica German Frankfurters ($10.42) Meica is one of the most beloved brands in Germany for their delicious sausages and frankfurters. We received sausages in a jar, and it was packed well to avoid leaks or breakage.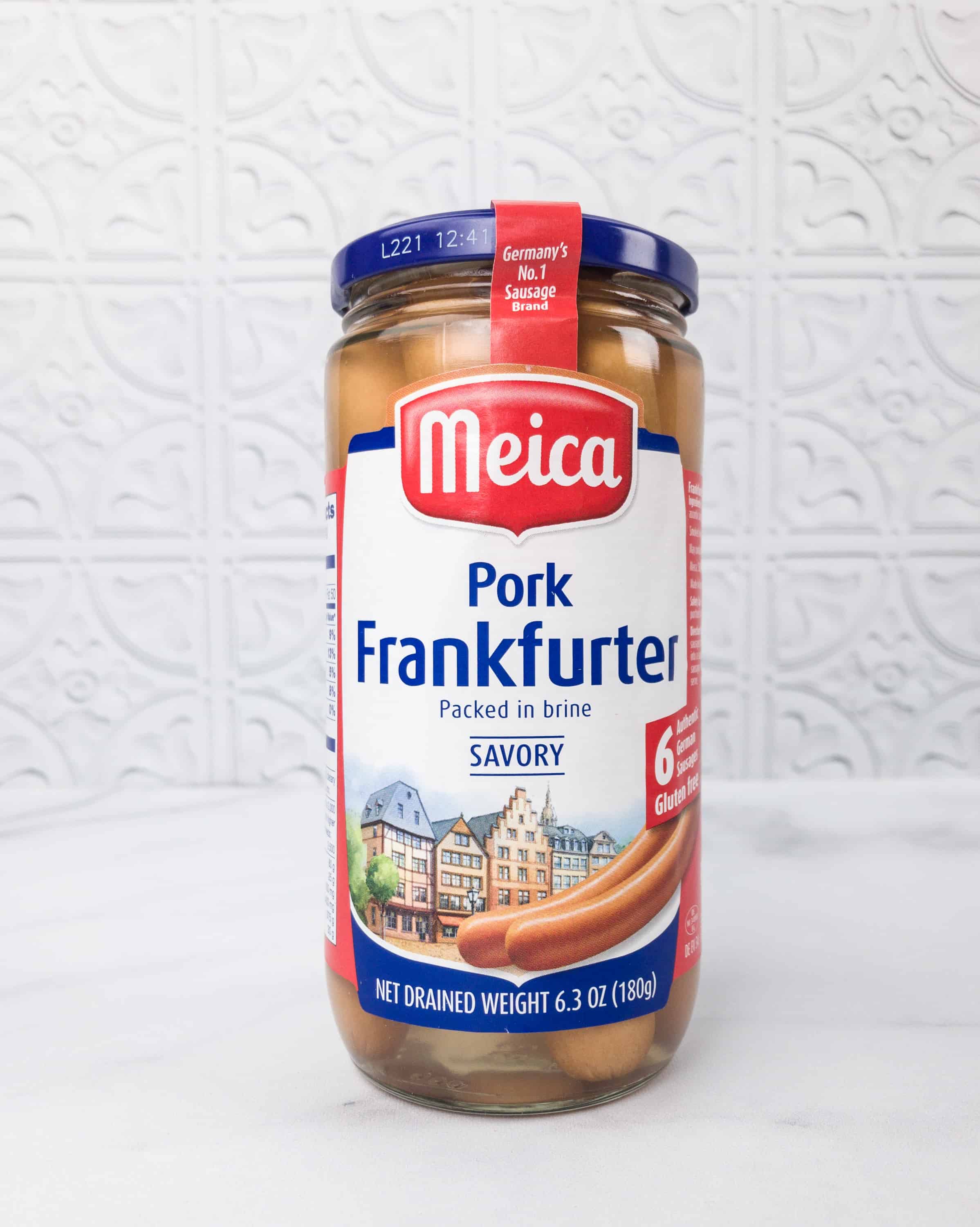 These frankfurters are made with pork, natural sheep casings, and seasoning.
There are 6 pieces in one jar and since they're packed in brine, the sausages taste fresh and wholesome even when they're not refrigerated.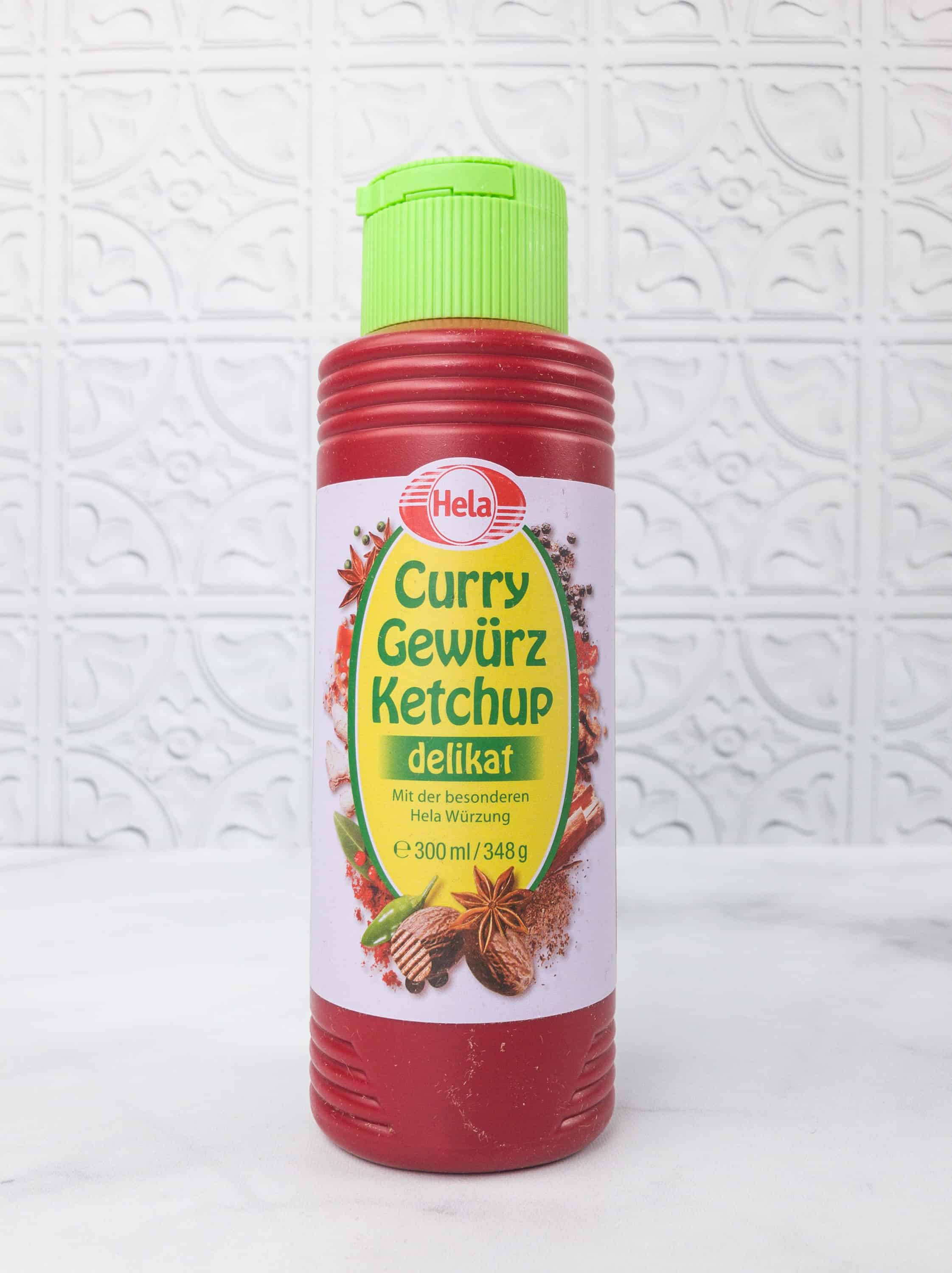 Hela Curry Ketchup ($5.35) The unique Hela seasoning gives this ketchup a spicy curry note. This is ideal for French fries or any kind of grilled food. It is also gluten-free, lactose-free, and suitable for vegetarians and vegans!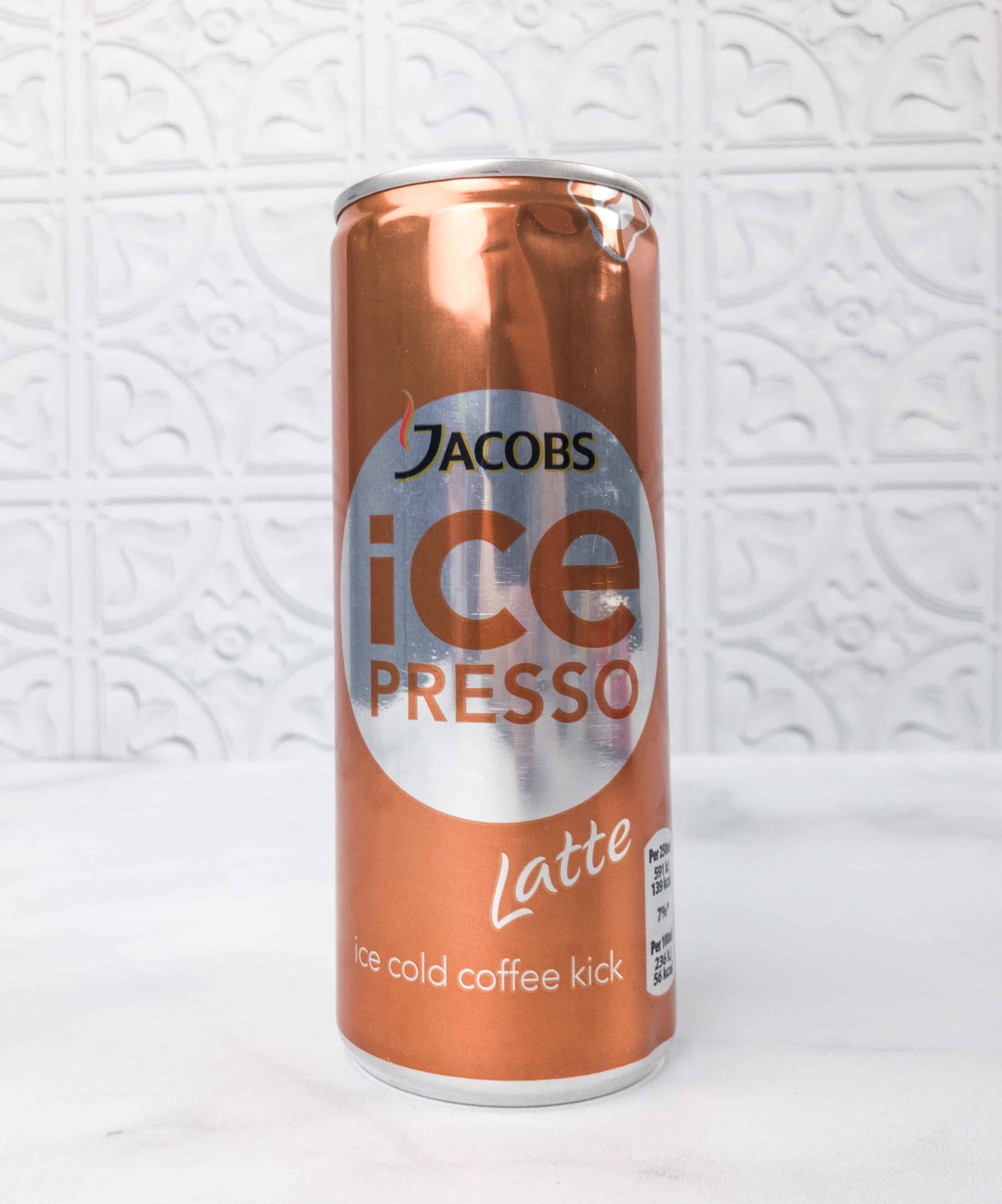 Jacobs Icepresso Iced Coffee ($3.45) This ready-to-drink coffee in a can is best enjoyed ice cold, it has a strong taste – perfect if you need a kick of energy during midday.
Casali Mini Choc-Bananas ($4.08) These yummy treats are made with banana puree, sugar, and chocolate.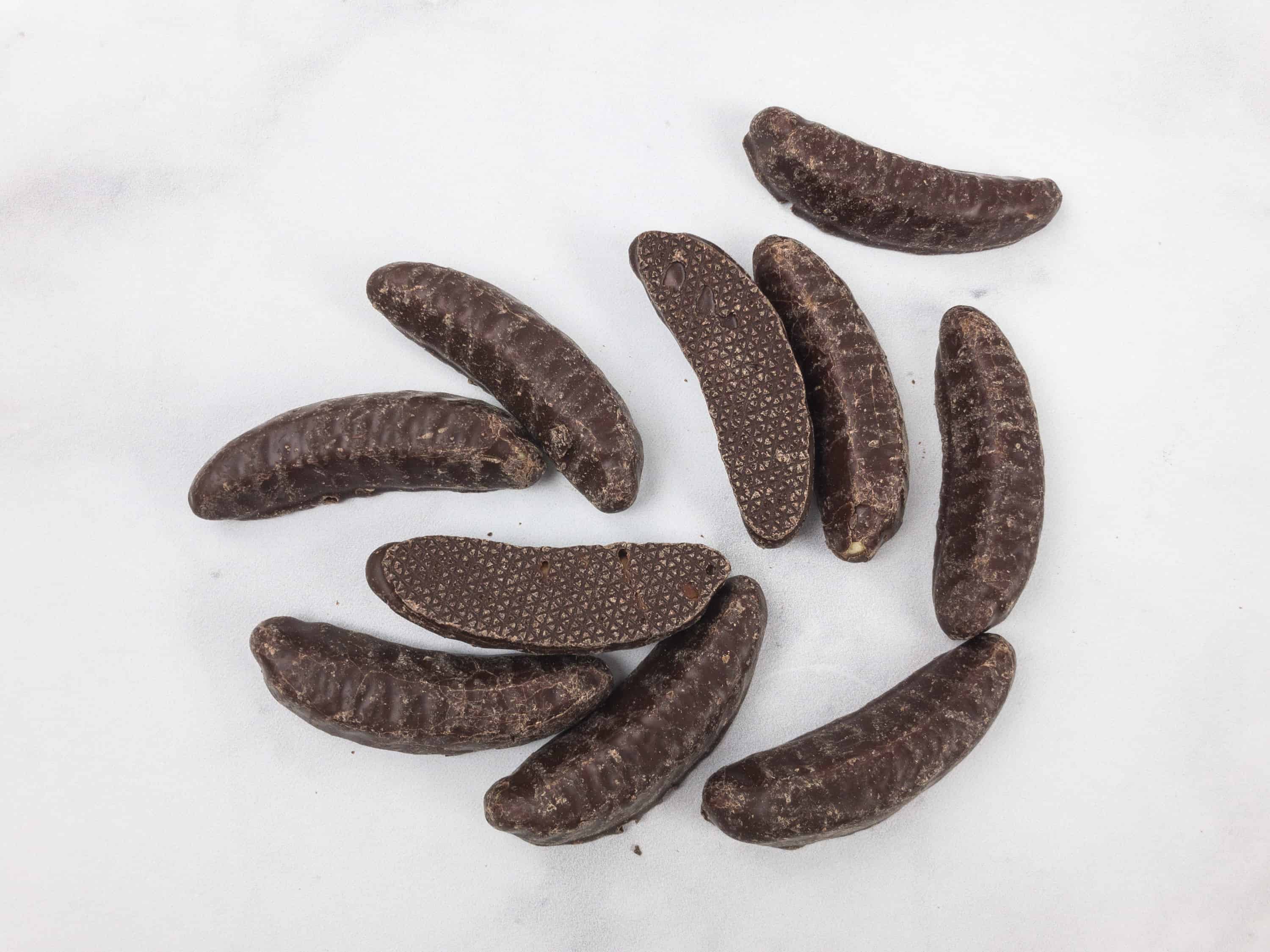 The choco-bananas are actually shaped like small bananas.
The chocolate coating makes this snack so crunchy, but the banana stays soft. Also, it doesn't contain any artificial colors or preservatives. It's SO good!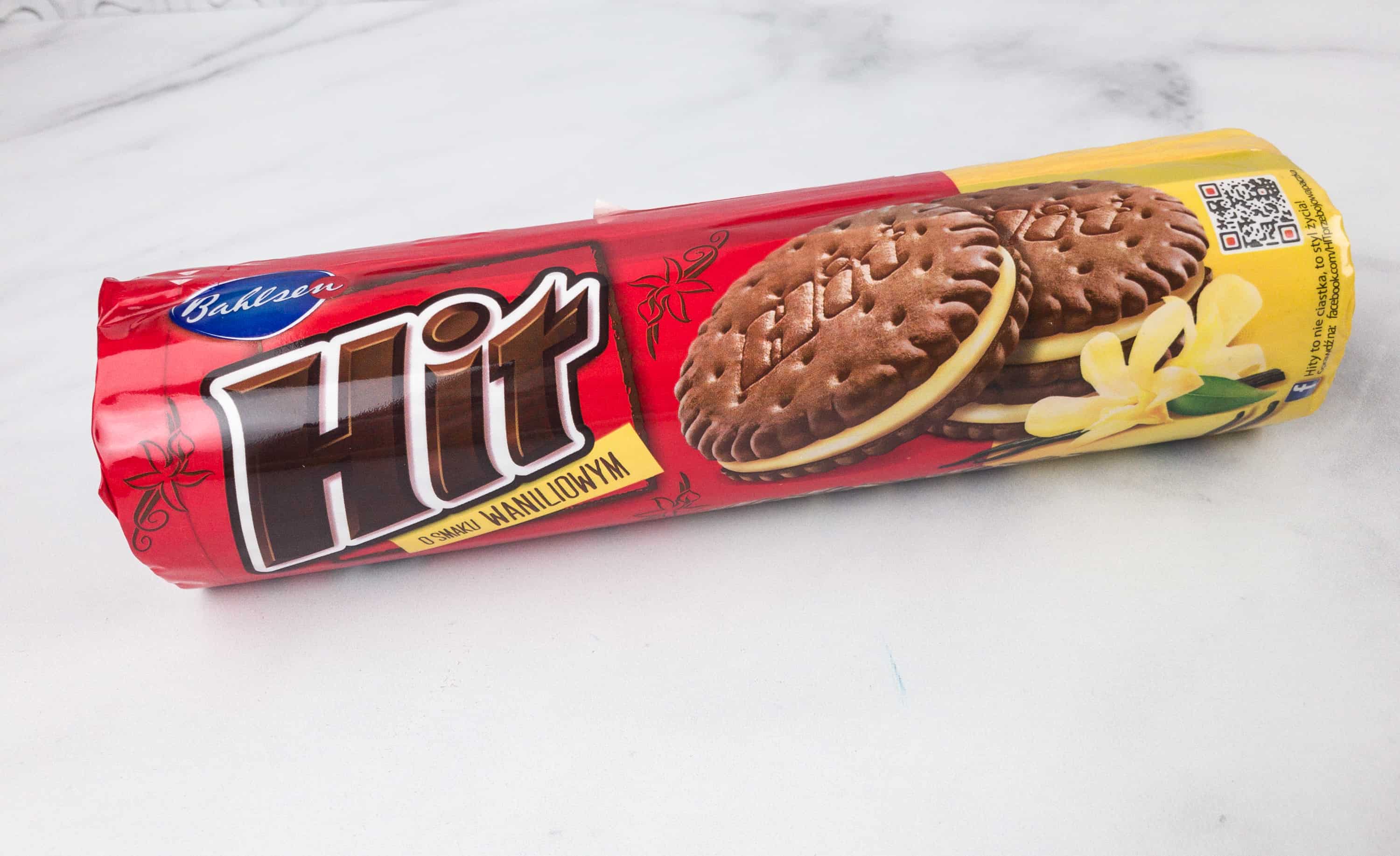 Bhalsen Hit Biscuits Vanilla Flavor ($7.50) Hit Biscuits are composed of two biscuits with a creamy filling.
The biscuit itself is crunchy but plain. Its taste is similar to animal crackers.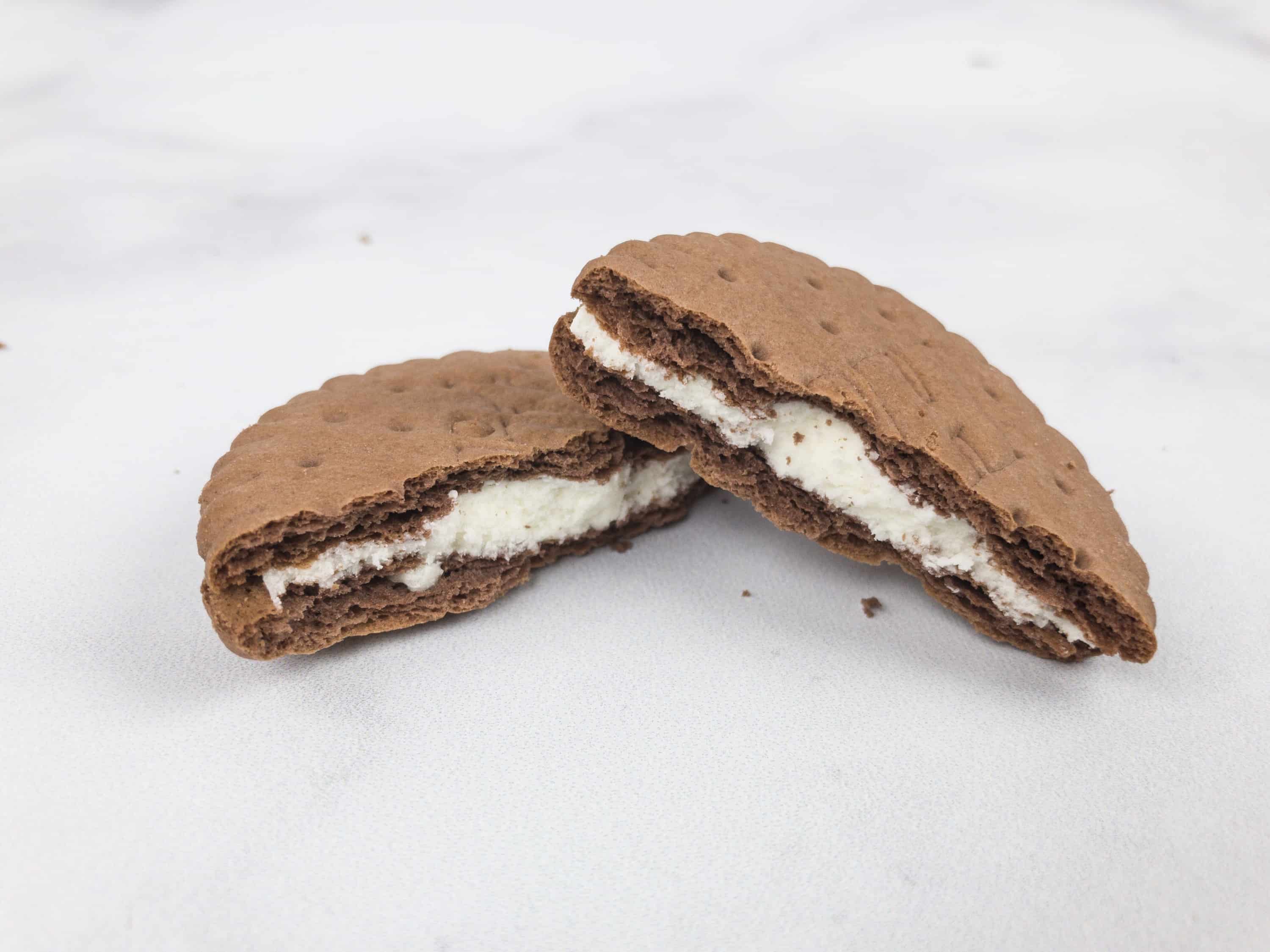 Meanwhile, the vanilla cream filling melts in the mouth. It's sweet, and it makes up for the plainness of the biscuit. When it's on the warmer side it's marshmallowy and almost a bit gooey! So good!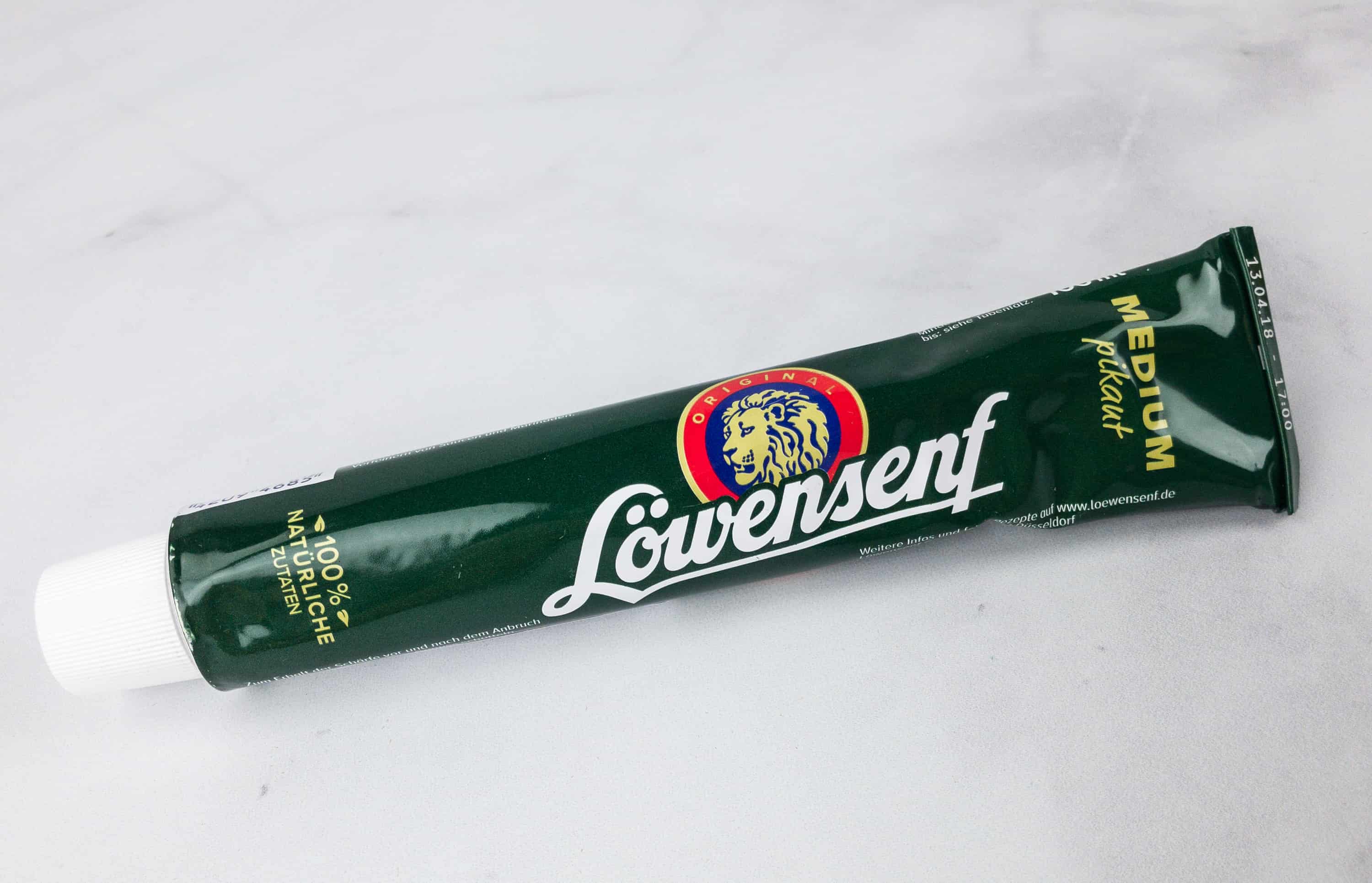 Lowensnf Mild Medium Hot Mustard Tube ($2.95) Germany is known for its amazing mustard, and this Lowensnf mustard is a dream come true for mustard lovers. It is full of aroma and luscious creaminess, best for pork dishes, sandwiches, and sausage.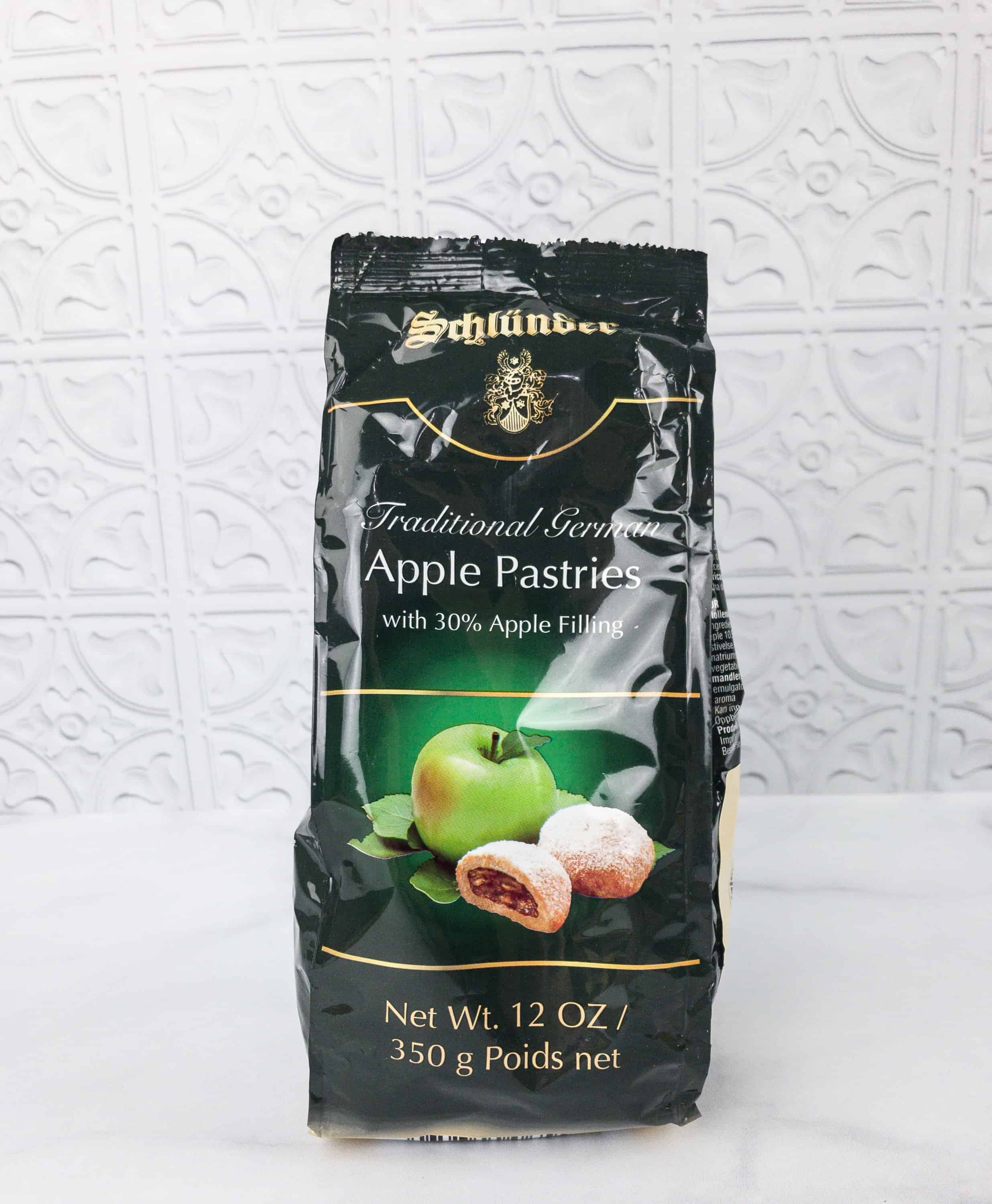 Schlunder Traditional German Apple Pastries ($9.95) These popular German mini-pastries are filled with delicious apples.
Each piece is fully covered with sugar!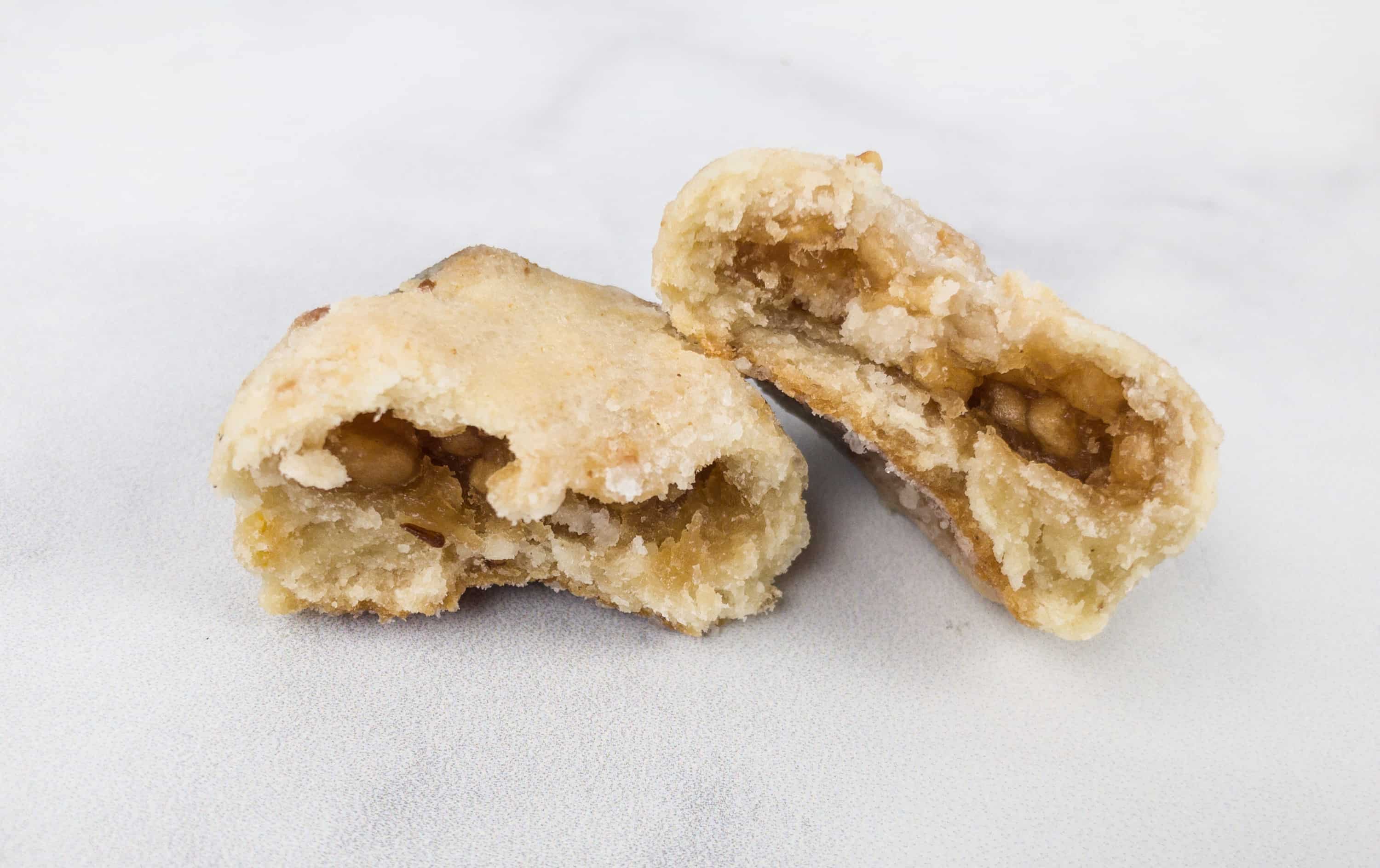 These are soft and sweet, and what made them really delicious are the real apple chunks inside. They're like apple pie, but ball-shaped! The bag was super generous and these lasted for a few weeks through intense noshing.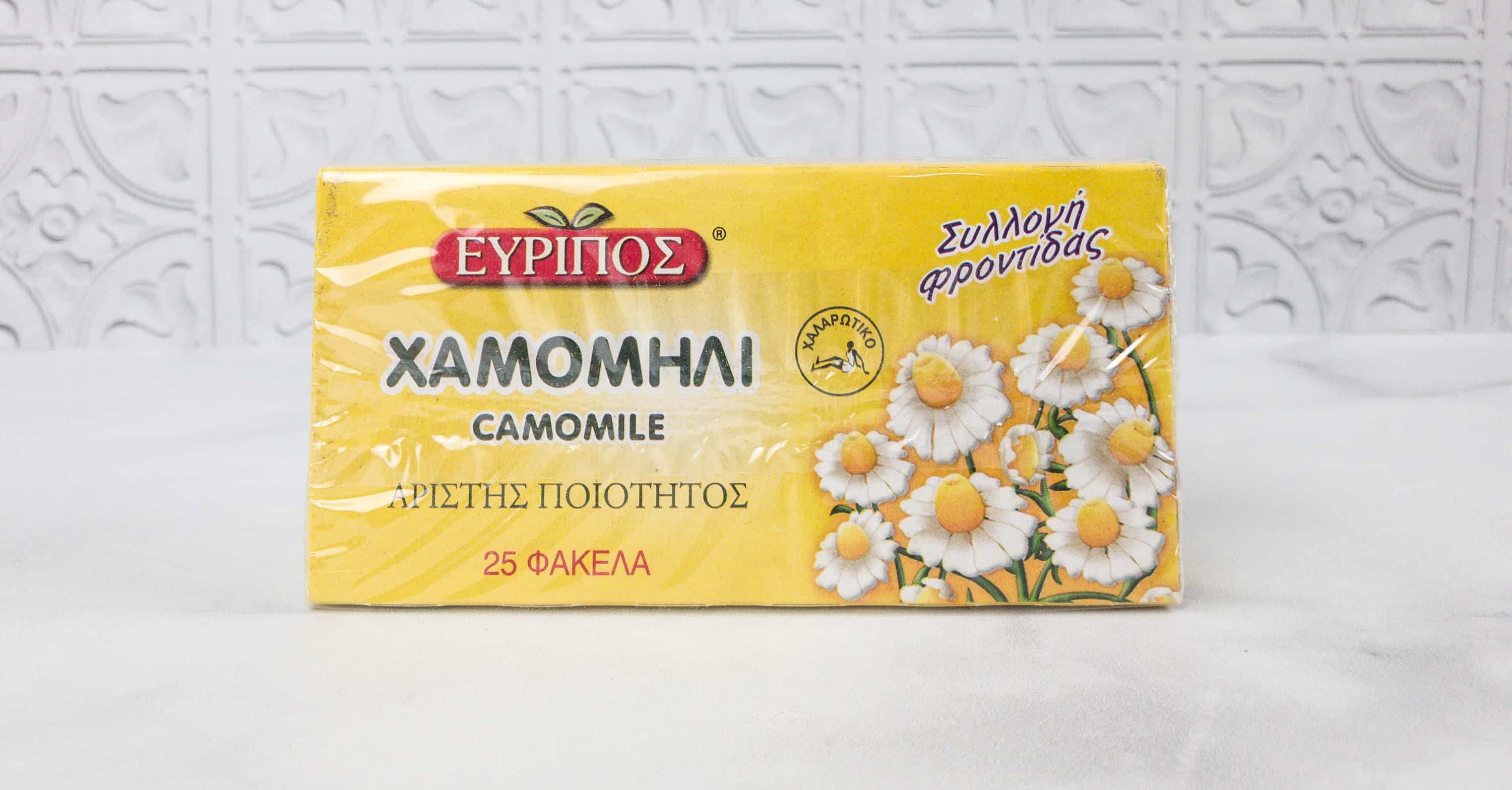 Evripos Camomile Tea ($9.99) Chamomile tea is known for its calming and soothing benefits. It is also packed with antioxidants and has anti-inflammatory properties.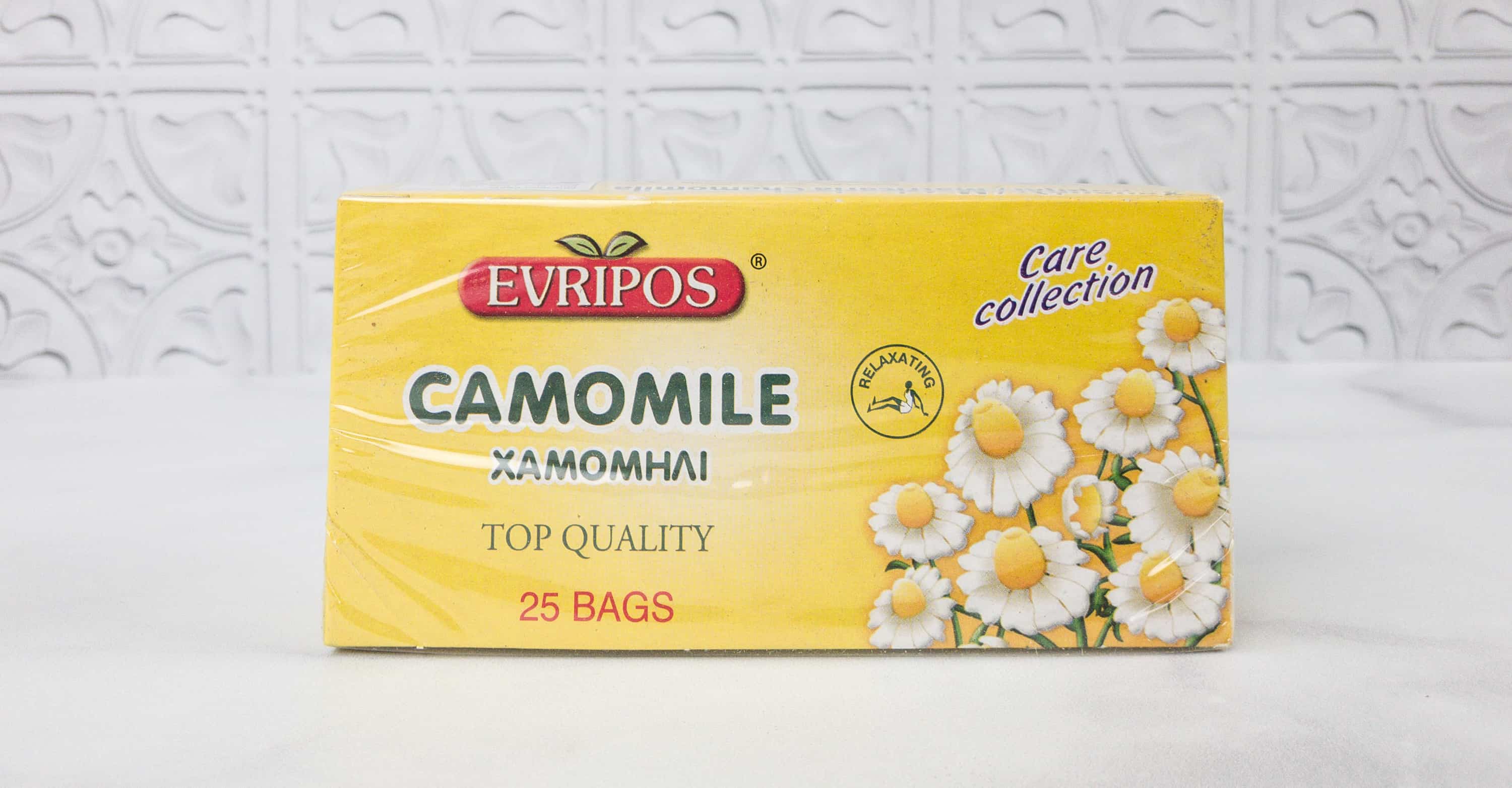 Each box contains 25 tea bags.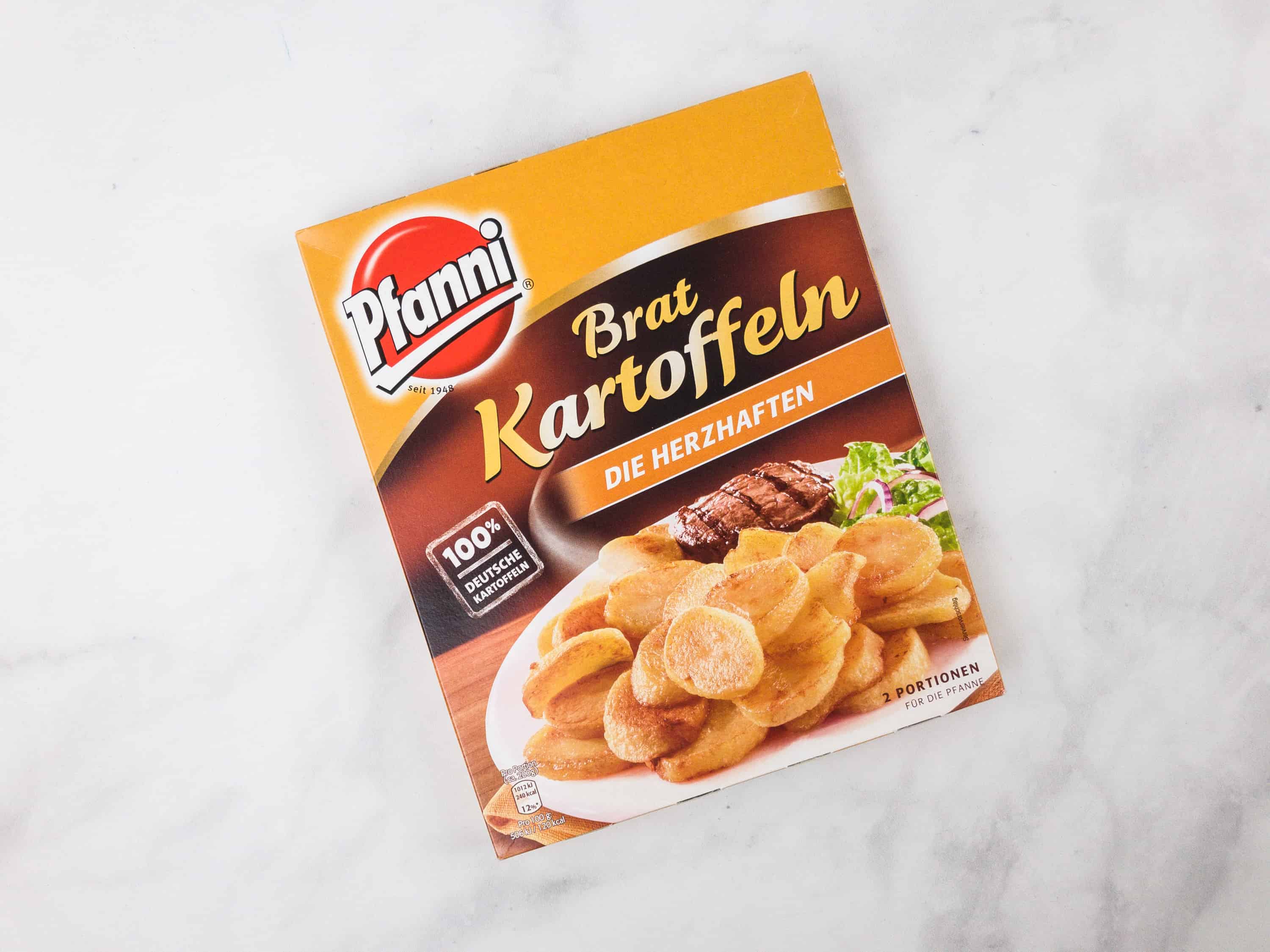 Pfanni Fried Potatoes Bratkartoffeln ($4.45) These are round slices of potatoes packed with vegetable oil. Cooking it is very easy, just empty the container into a pan and roast over medium heat for 10-15 minutes. It's best served with sausages!
Milka Alpine Milk Chocolate ($2.95) Creamy and sweet, this milk chocolate bar is made with 100% alpine milk. You can enjoy it on its own or melt it for a luscious hot beverage! Milka bars are top notch but inexpensive milk chocolate.
Yummy Bazaar's Full Experience Box is a great way to learn and enjoy the food culture of another country. This month, they brought us the best of Germany and I'm impressed with the selection! I love the sausages and the potato slices, because they're fresh and quick to prepare. There are also snacks that was enjoyed by the whole family, like the Hit biscuits and choco-bananas. Overall, this subscription has been consistent with its aim in broadening our culinary horizons and exploring another culture. This box contained items valued at approximately $68, well above the subscription price.
Also FYI – you can skip or cancel at any time – and they will accommodate most special diets if you need. They have a $9.95 per month Mini Sampler box too! The sampler has smaller sized items, and every box sends stuff from multiple countries.
Are you getting this month's Yummy Bazaar box?