The Hippie Hobby is a bi-monthly craft subscription box. In every box, you'll receive a surprise crafting kit, which incorporates recycled, upcycled, or natural elements (the "Hippie" part!).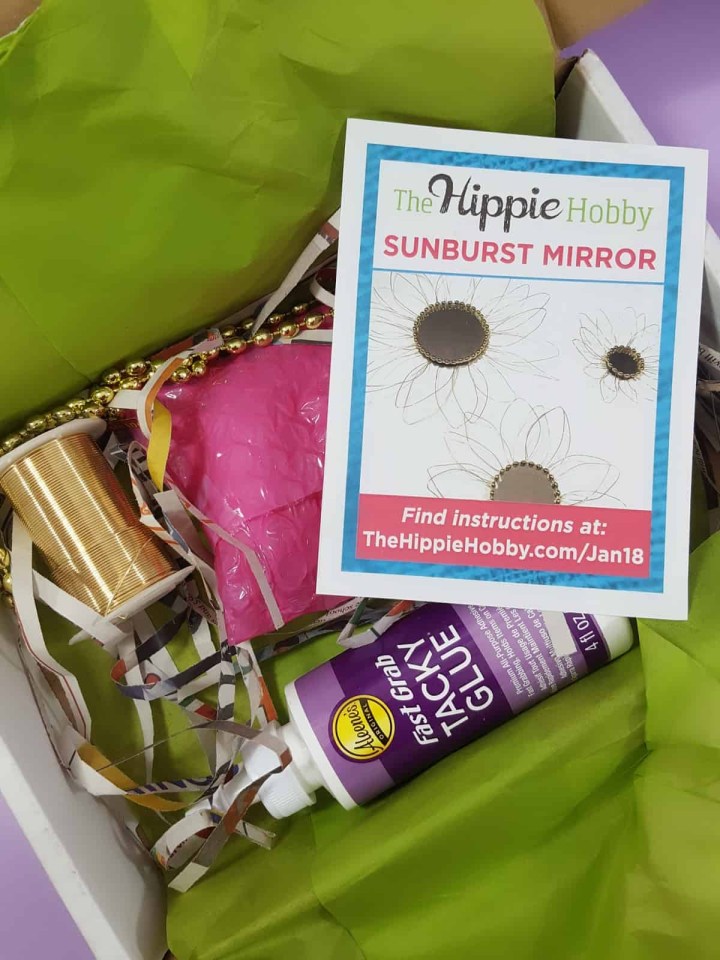 This month's craft are Sunburst Mirrors.
DEAL: You can save $7 on your first box with coupon code HELLO!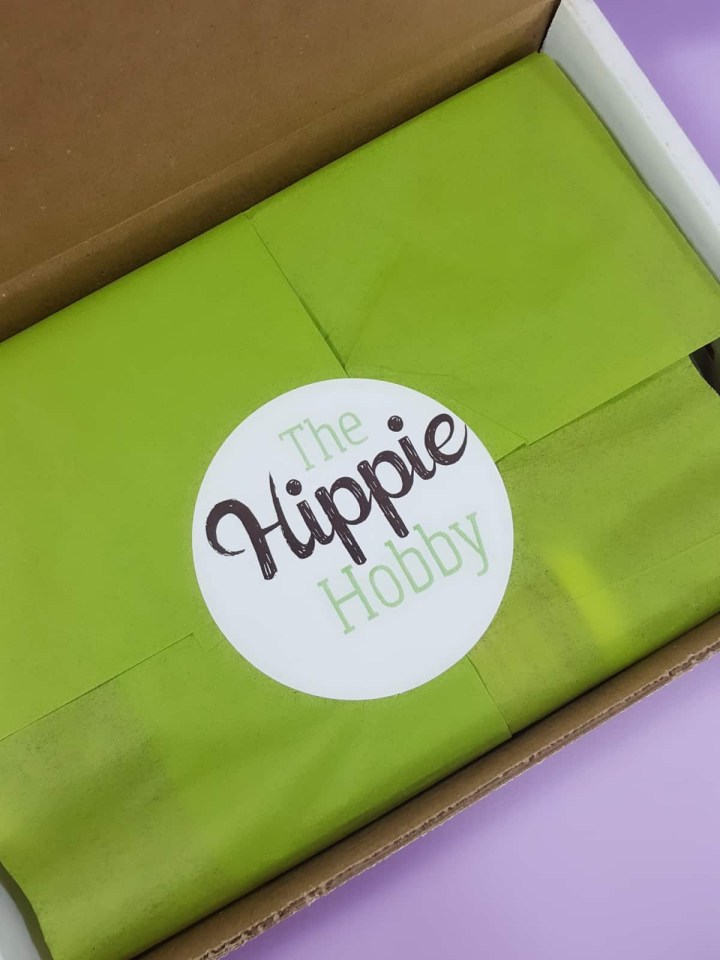 We still got the green tissue this month but no burlap ribbon. It wasn't needed in this month's project so I understand it not being is this month but I do love seeing it.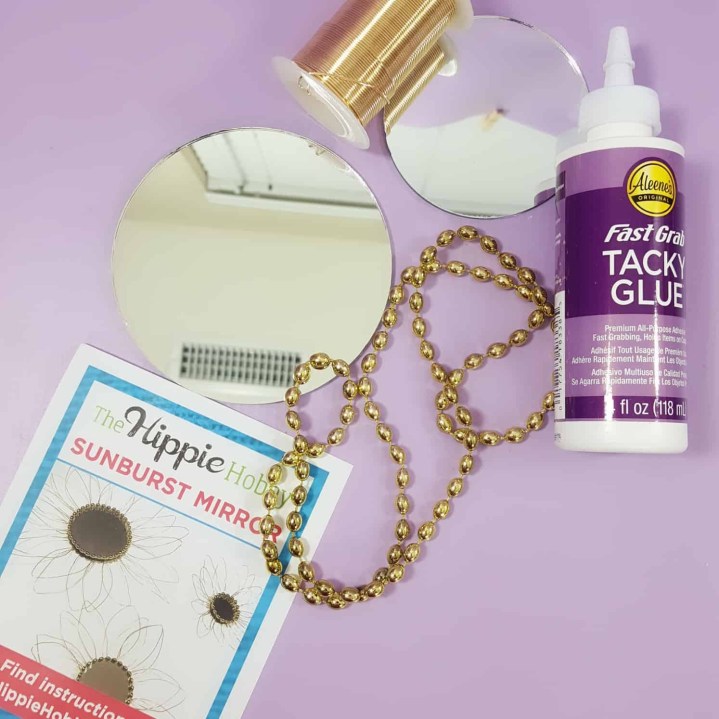 All of the supplies to make the mirrors.
The information card provided now sends us to their website for instructions.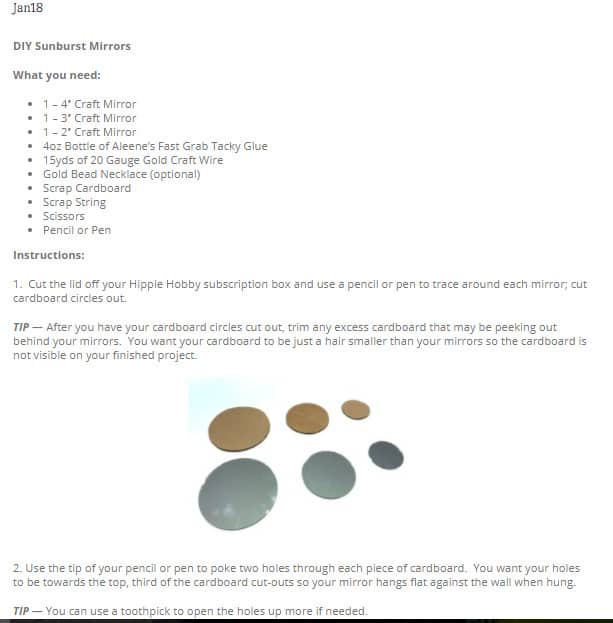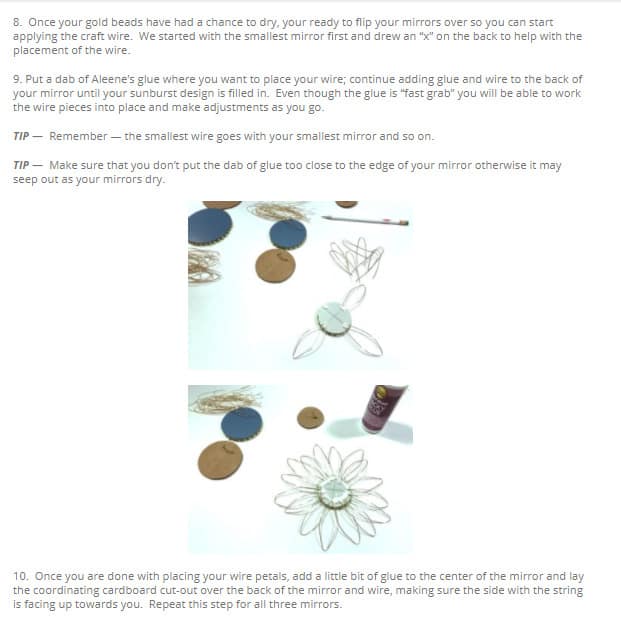 Here are just a couple screen shots of the instructions. They are very detailed, easy to follow and have colored pictures to go with them. They even have some tips for your creation as you move along!
Reusing the lid of the box to create a backing for the mirrors.
Gluing the backs onto the mirrors.
All the mirrors laid out.
A closer up detail of the mirrors. They will look great up on the wall.
Another trendy The Hippie Hobby box this month. I let my neighbor teen girls make these and they are so excited to add them to their wall. They think they look so sophisticated and grown up. The instructions were really easy to follow and I could easily duplicate this in my house. I love how they use products that I often have in my craft room already and that they give me great ideas to work off from for other projects around the house. I love to craft and being able to upcycle products is a great fit. I can't wait to see what they inspire me to do next time!
Do you like to craft? What do you think about this months project?