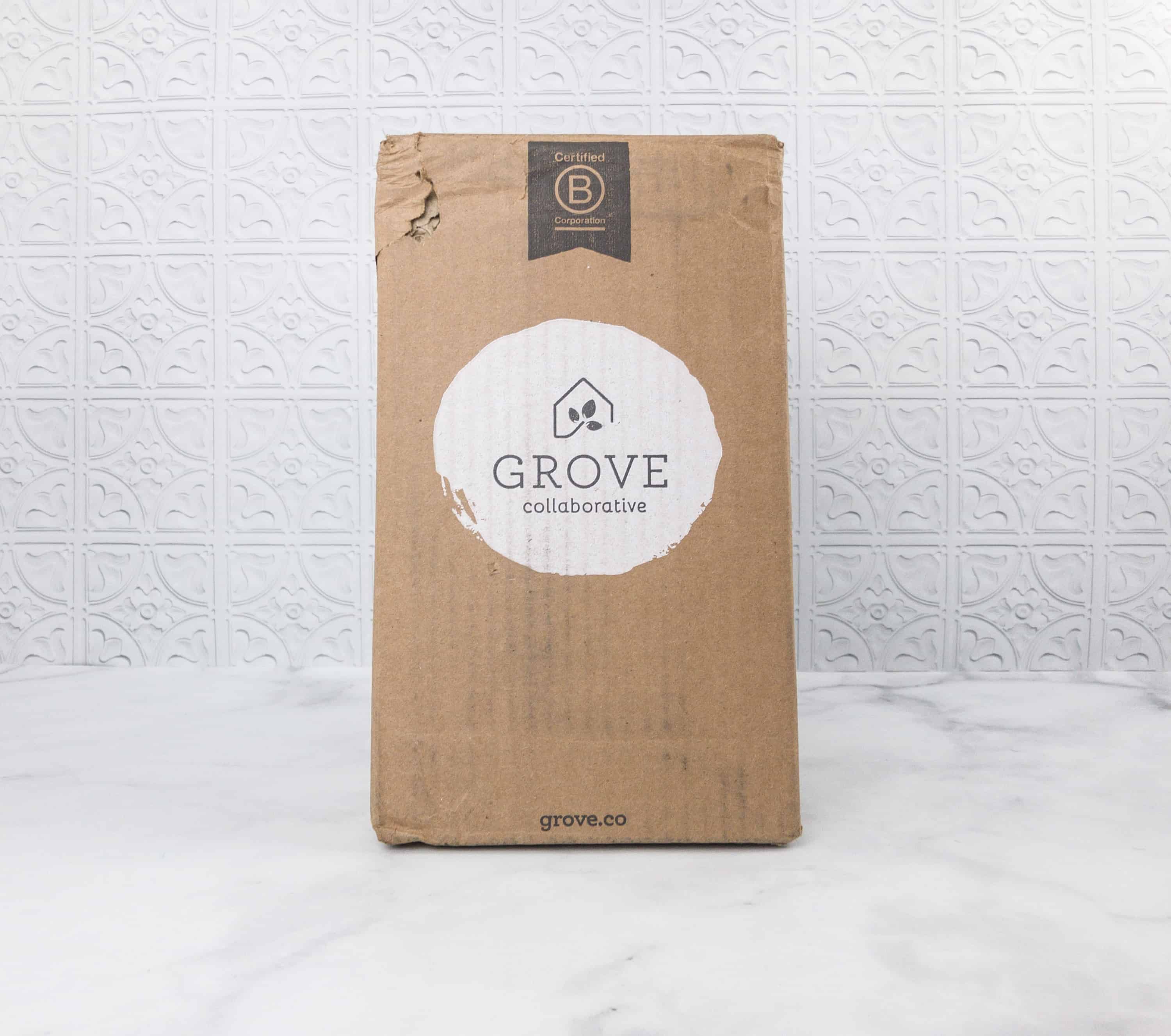 Grove Collaborative (formerly known as ePantry) is an eco-friendly subscription service that allows you to quickly pick your favorite high-quality cleaning and household supplies and set up a customized schedule for their shipment to you. Grove Collaborative carries a variety of brands including Method, Mrs. Meyers, Seventh Generation, Preserve, and more, including their own house brand.
There's a quick quiz so they can create a suggested bundle for you when you sign up, but you can customize it as much as you'd like. See our complete Grove Collaborative/ePantry walkthrough here! Grove calculates exactly how much you need.
You'll pay the cost of the products (you can see the details on every product on the Grove Collaborative site), plus $2.99 shipping.
All the products are taped up to prevent leaking.
DEAL: When you sign up for Grove right now, you'll get this Personal Care Kit (the 3 items in this review) FREE with your first order of $20. Just use this link to activate this special offer! You'll have a choice of Basil, Honeysuckle, Lavender, or Lemon Verbena
EXISTING Subscribers: Get a free Grove lip balm – just use this link! Hurry – only lasts through Sunday!
Everything in my box!
Grove & Mrs. Meyer's Shower Set ($17.99) Grove and Mrs. Meyer's shower set consists of a plastic loofah, a moisturizing body wash, and body lotion.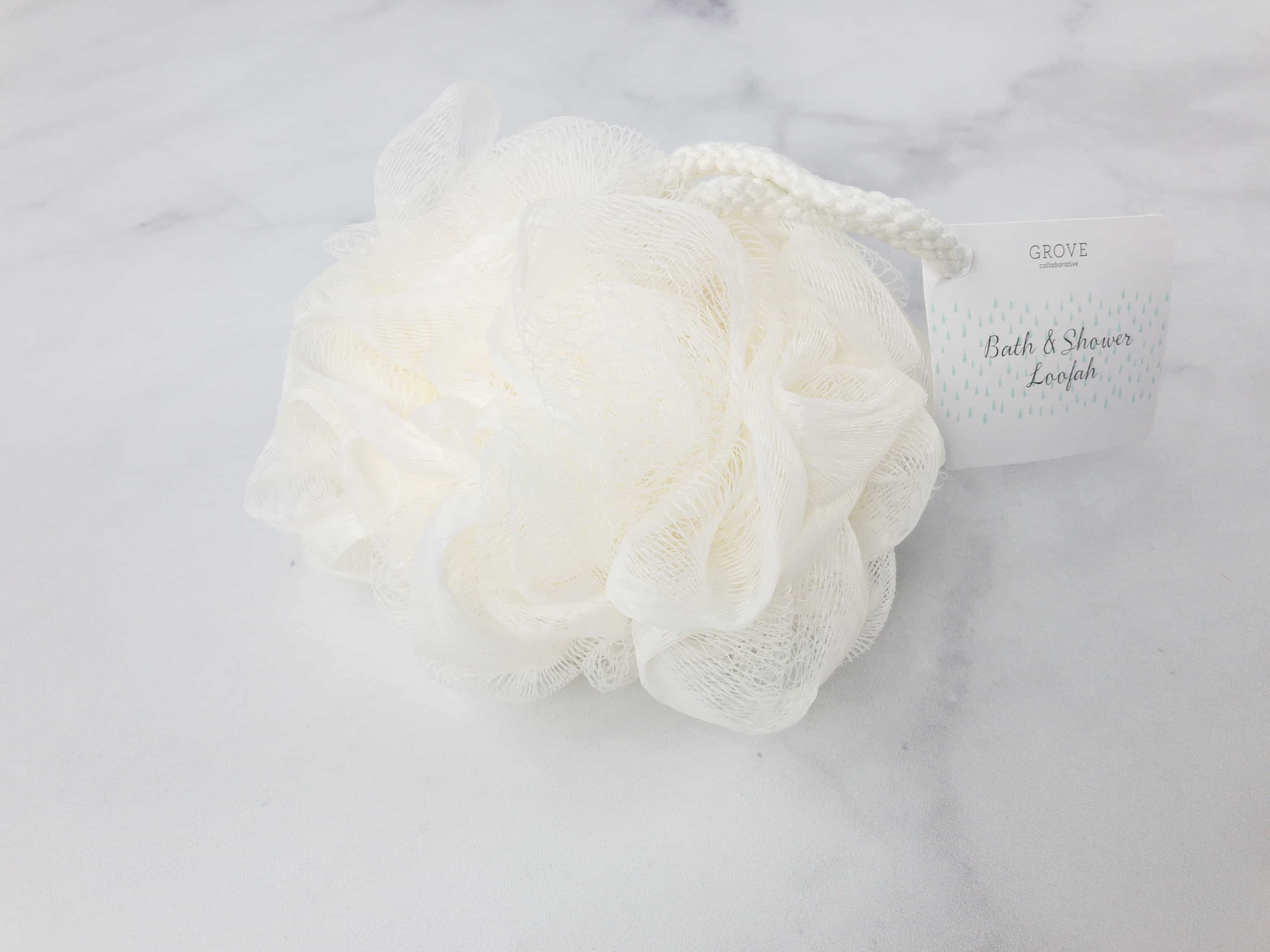 Grove Collaborative Recycled Plastic Loofah ($3.95) This shower scrubbie is made with recycled materials! This loofah produces luxurious suds, and makes skin feeling smooth and refreshed.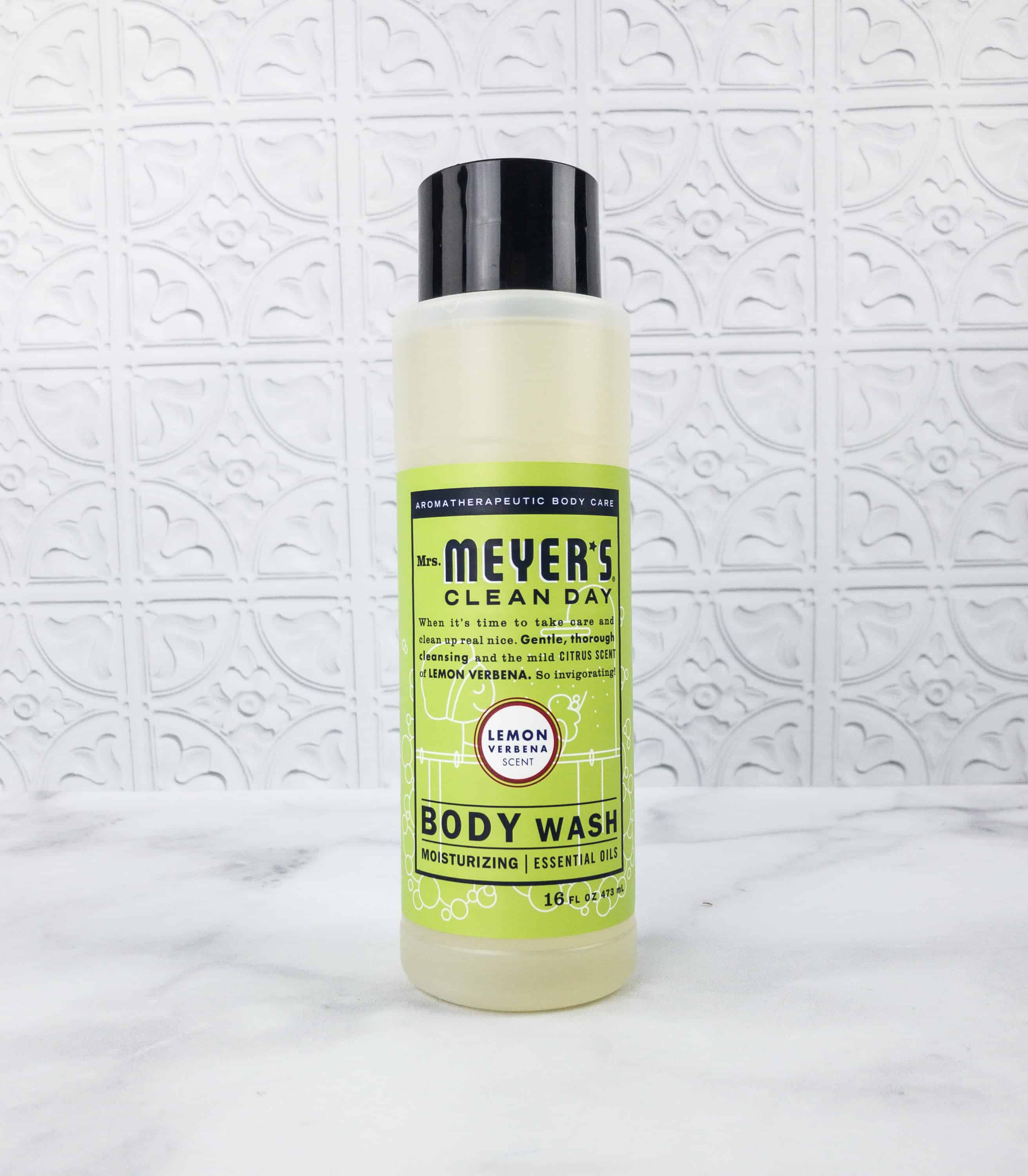 Mrs. Meyers Body Wash In Lemon Verbena ($6.43) Shower time is made refreshing and relaxing with the aid of this lemon verbana scented body wash. It contains aloe vera gel and a unique blend of essential oils, including flaxseed oil, that softens the skin. The fun and delicate foam from the wash leaves your skin smooth and soft! And it smells so amaze!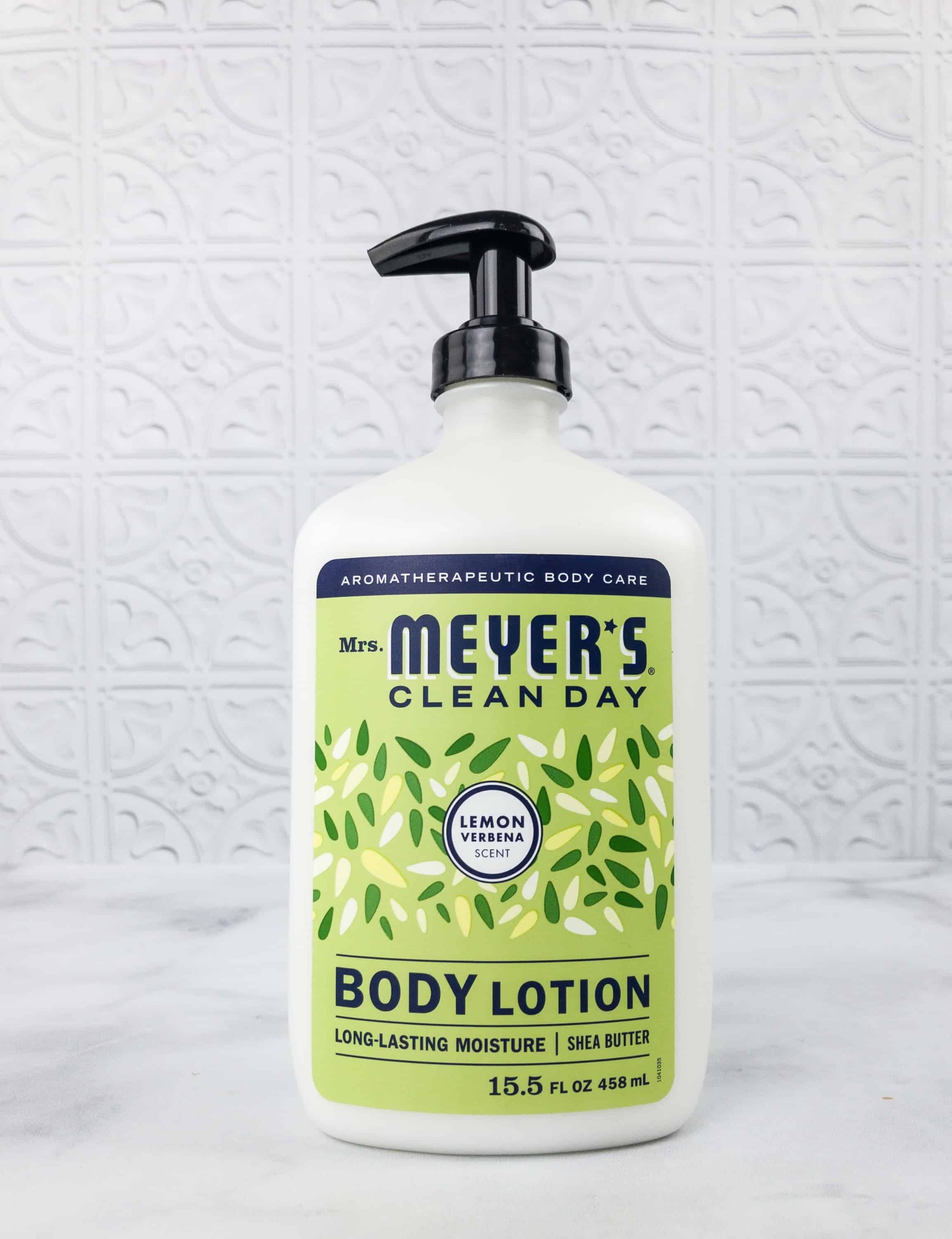 Mrs. Meyers Body Lotion In Lemon Verbena Scent ($7.99) Verbena smells strongly of lemon. This body lotion softens and moisturizes your skin, thanks to sweet almond oil and shea butter. To use, just apply anytime for a quick, comforting skin treatment. You can also use it right after a shower or a soak in the tub to make you feel refreshed and to lock the moisture in your skin.
Grove Collaborative Kitchen Towel ($5.95) A great alternative to kitchen towels, this one is handwoven using all natural cotton. It's also super absorbent and versatile, as there are a lot of uses for this towel, aside from kitchen duties!
I couldn't help adding an extra item to my order – I am in love with these kitchen towels! They're so useful and so sturdy!
The Grove Collaborative items this month makes shower time great! The lemon verbena wash and lotion is really a great combo. Aside from the lemony fresh scent, it also leaves the skin looking healthy and soft. The loofah aids in lathering the wash really well and we love that it's a recycled product. We enjoy this subscription because we can customize what goes in our box according to our needs at home.
What's your favorite scent from Mrs. Meyer's?
Visit Grove Collaborative to check it out and personalize your own subscription!