Godly Girlz Box is a bimonthly Christian subscription box for girls. Items from this box ranges from Christian t-shirts & other Christian items, jewelry, fashion accessories, delicious treats, and other exciting surprises.  It is recommended for ages 9-14.
For every box shipped, 5 meals will be donated to feed hungry children through the Christian charity foodforthepoor.org
DEAL: Get $5 off any 3 or 6 month box prepay. Use coupon code HELLO5.
The Godly Girlz team has some sweet messages for the subscribers.
The info sheet lists all the items with brief descriptions.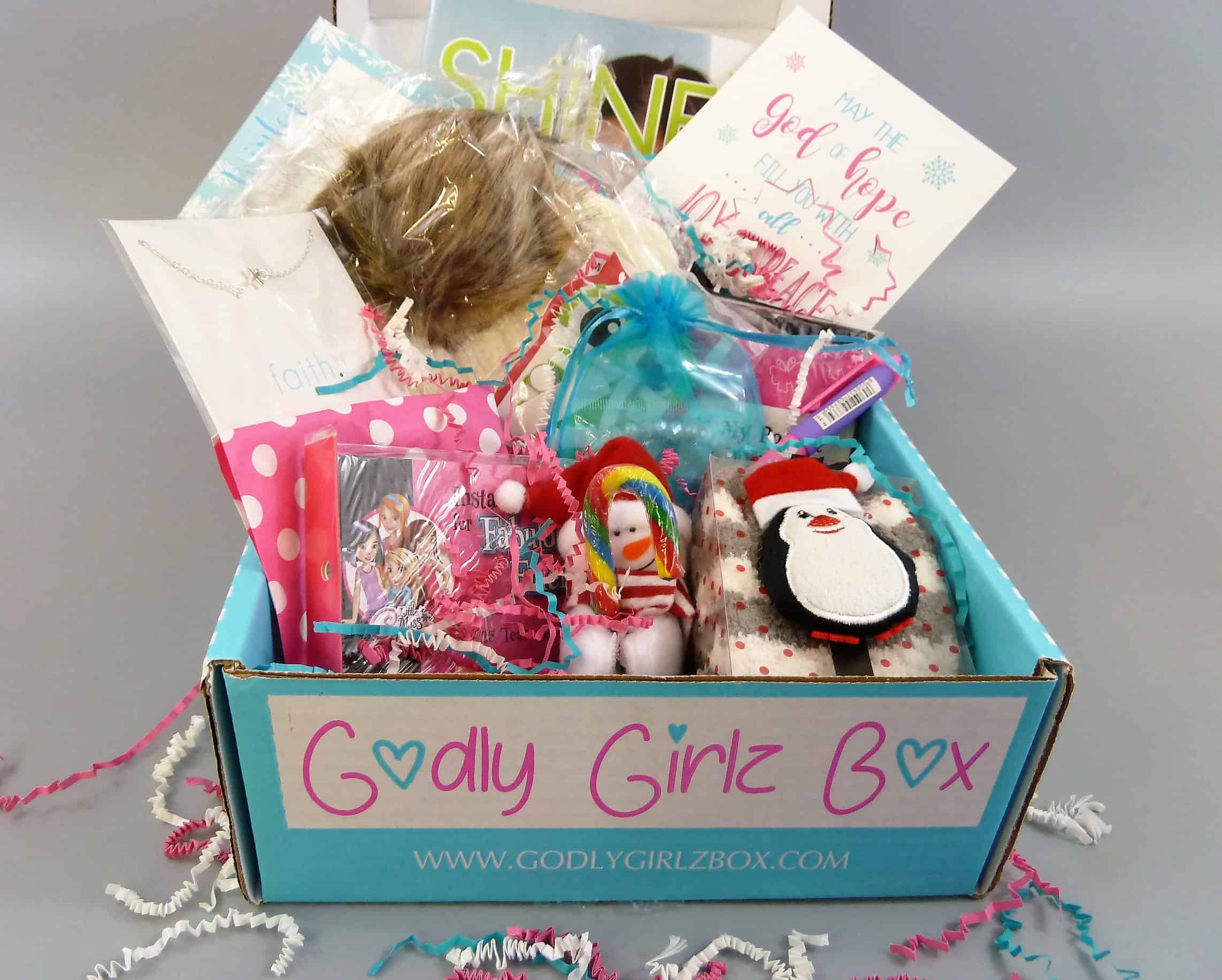 The box is full! I love the colorful squiggles!
Everything in my box!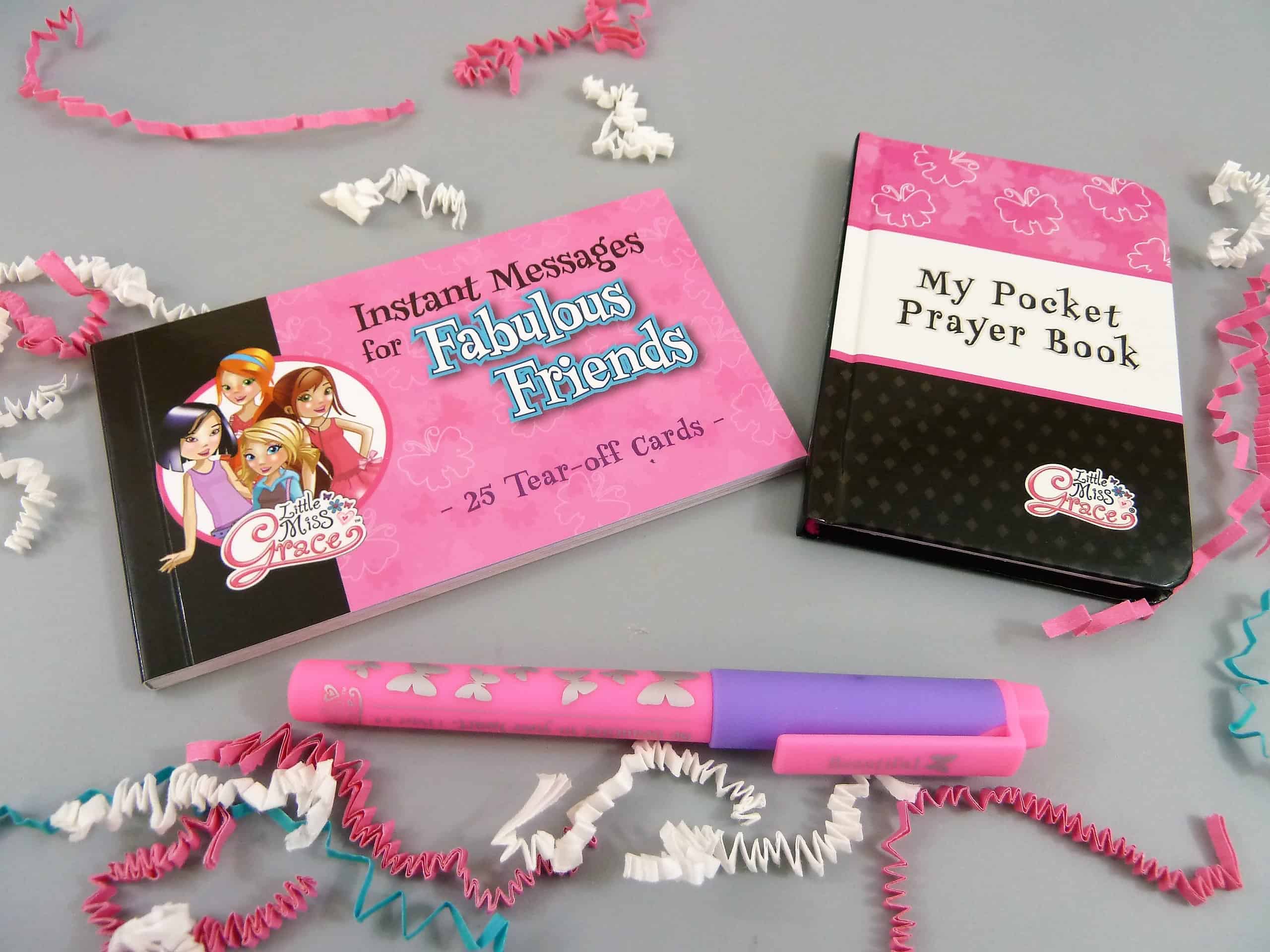 Little Miss Grace Instant Messages, Prayer Book and Scripture Pen. You can encourage your friends regarding their faith by giving them the tear off cards or writing notes using the the beautiful scripture pen. Also included in the set is a pocket prayer book, which you can bring anywhere you go.
The tear-off cards have fill-in-the-blanks messages. It's so colorful and fun!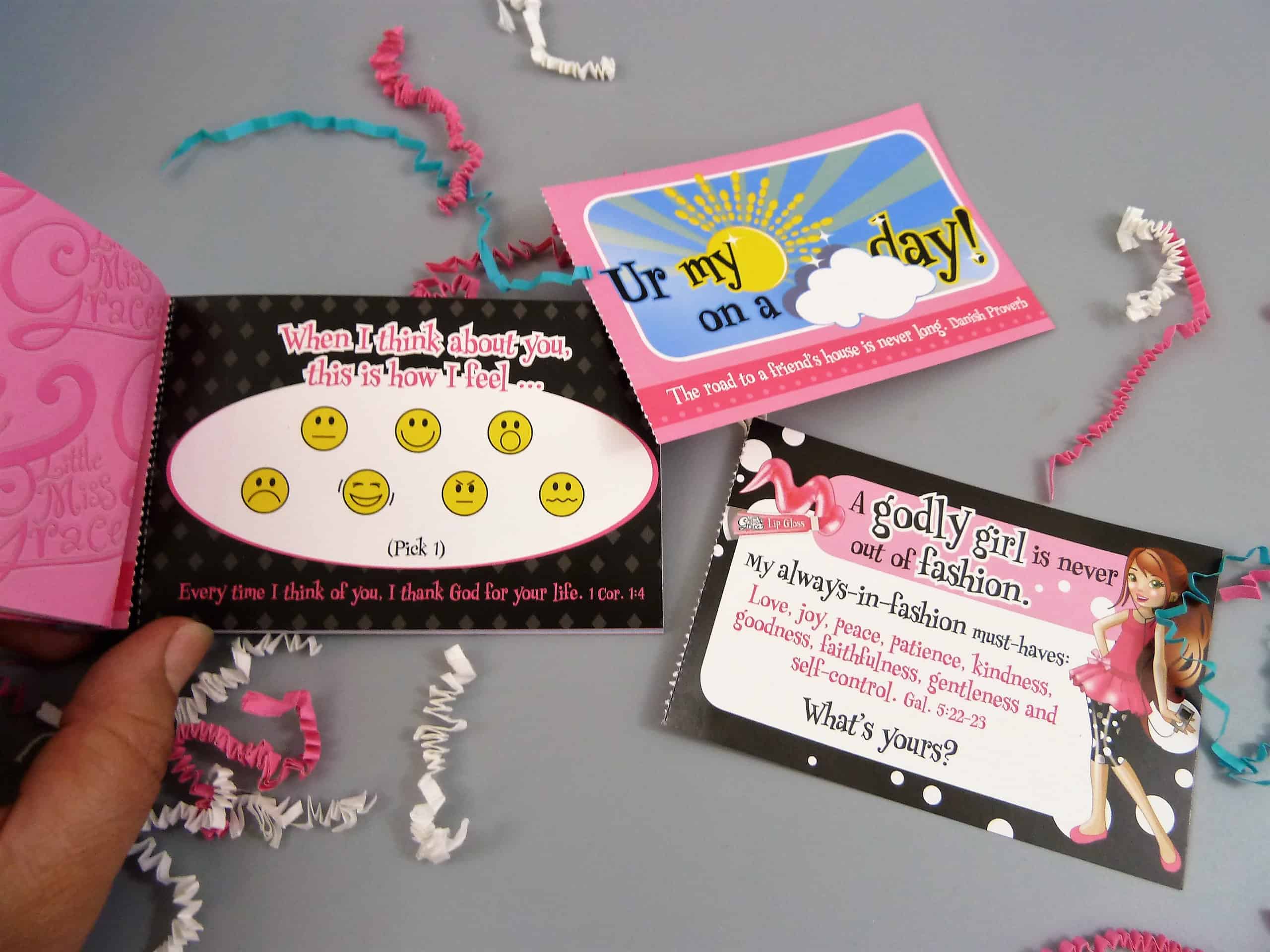 I went through all the messages and they are indeed perfect for young girls!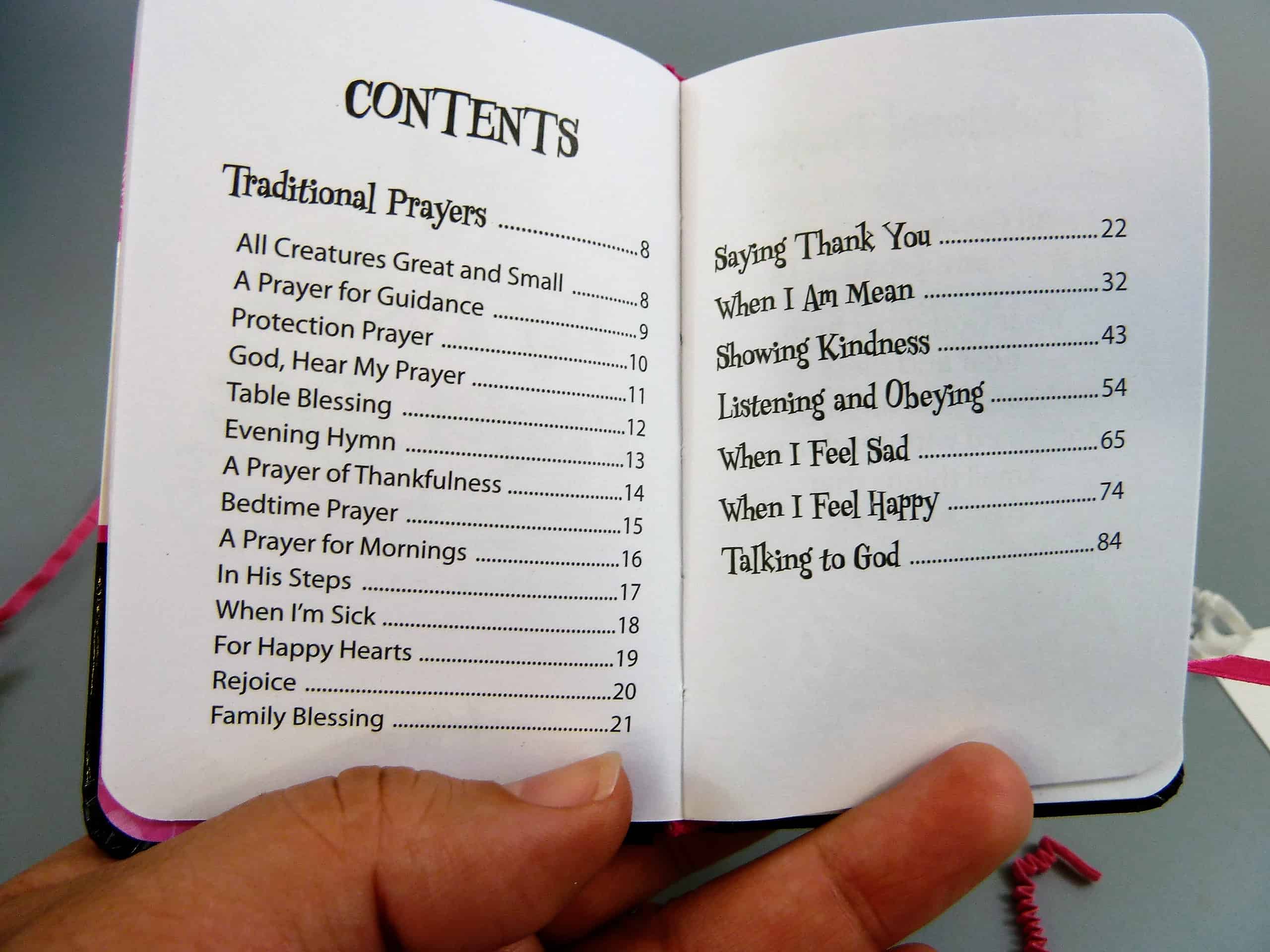 This is a really handy prayer book. The size is perfect to stash inside a purse or bag, so you can pull out and read when you feel like needing a boost. I know this subscription is meant for young girls, but I can always keep one for myself, right?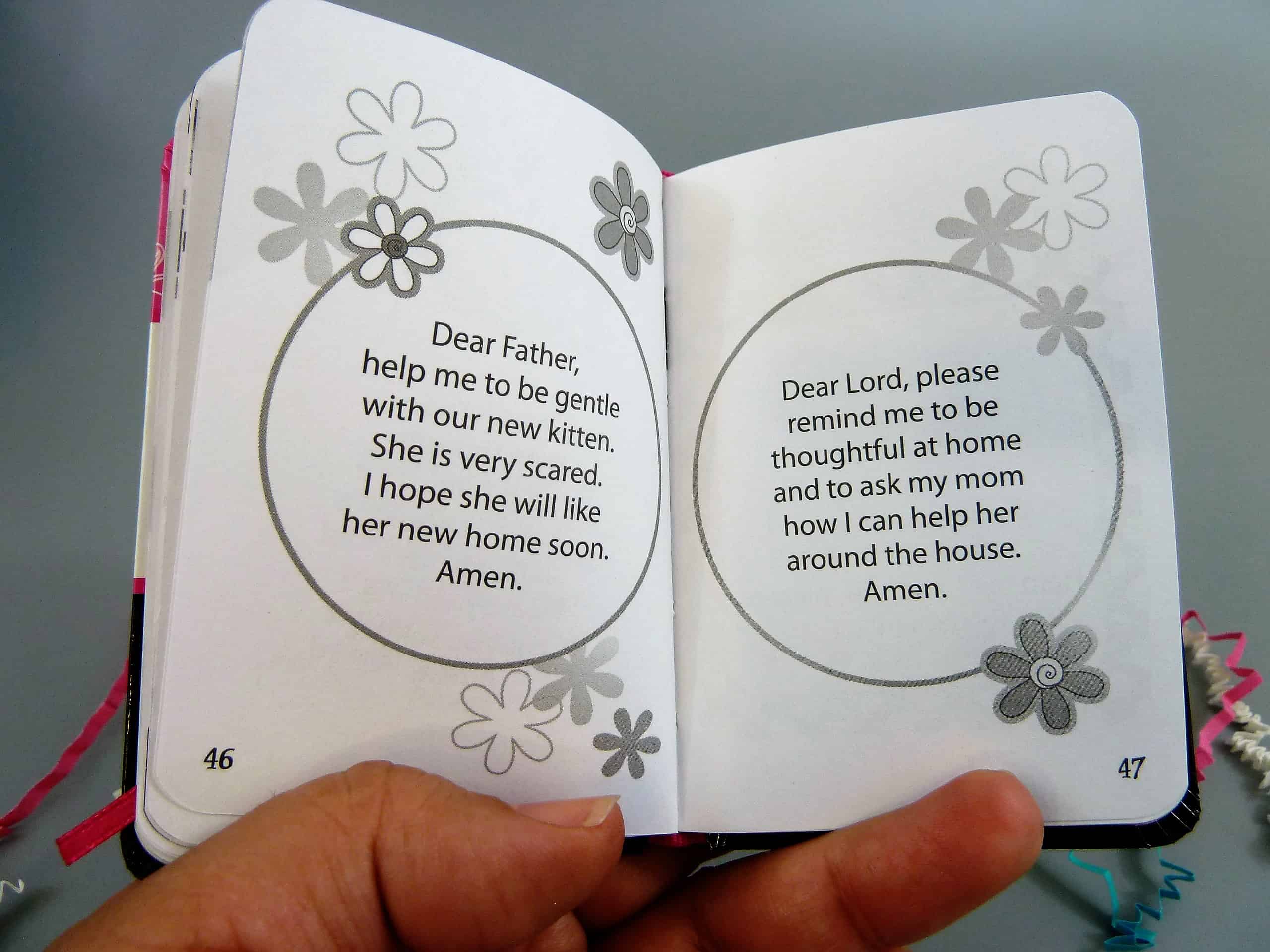 Even the kids will love reciting these prayers as they're really brief and easy to understand.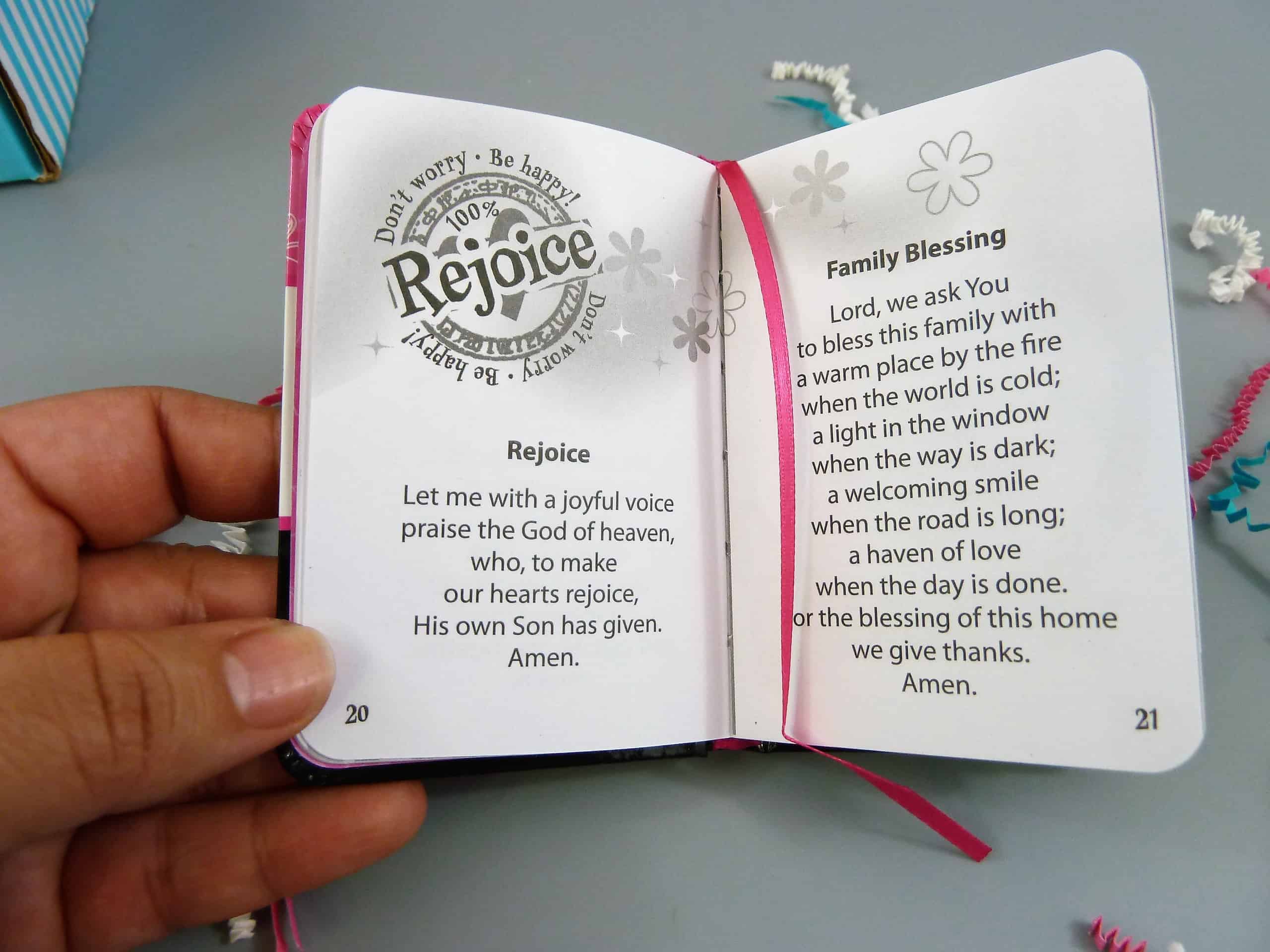 The booklet also comes with the bookmark to make it easier to find pages.
Winter Nail Polish and Nail Art. These are cute!!! Included in the box are two colored polishes plus nail stickers with snowflakes designs.
Winter Owl Craft Kit. This is a fun and easy craft for kids and even for adults!
Snowman Candy Cane Hugger. Yay for a sweet treat! The squishy snowman included with the candy cane also looks so cute bundled up in a winter hat and scarf.
Cotton Candy Bath Bomb. It's fizzy and fun for bath time, plus it smells really good!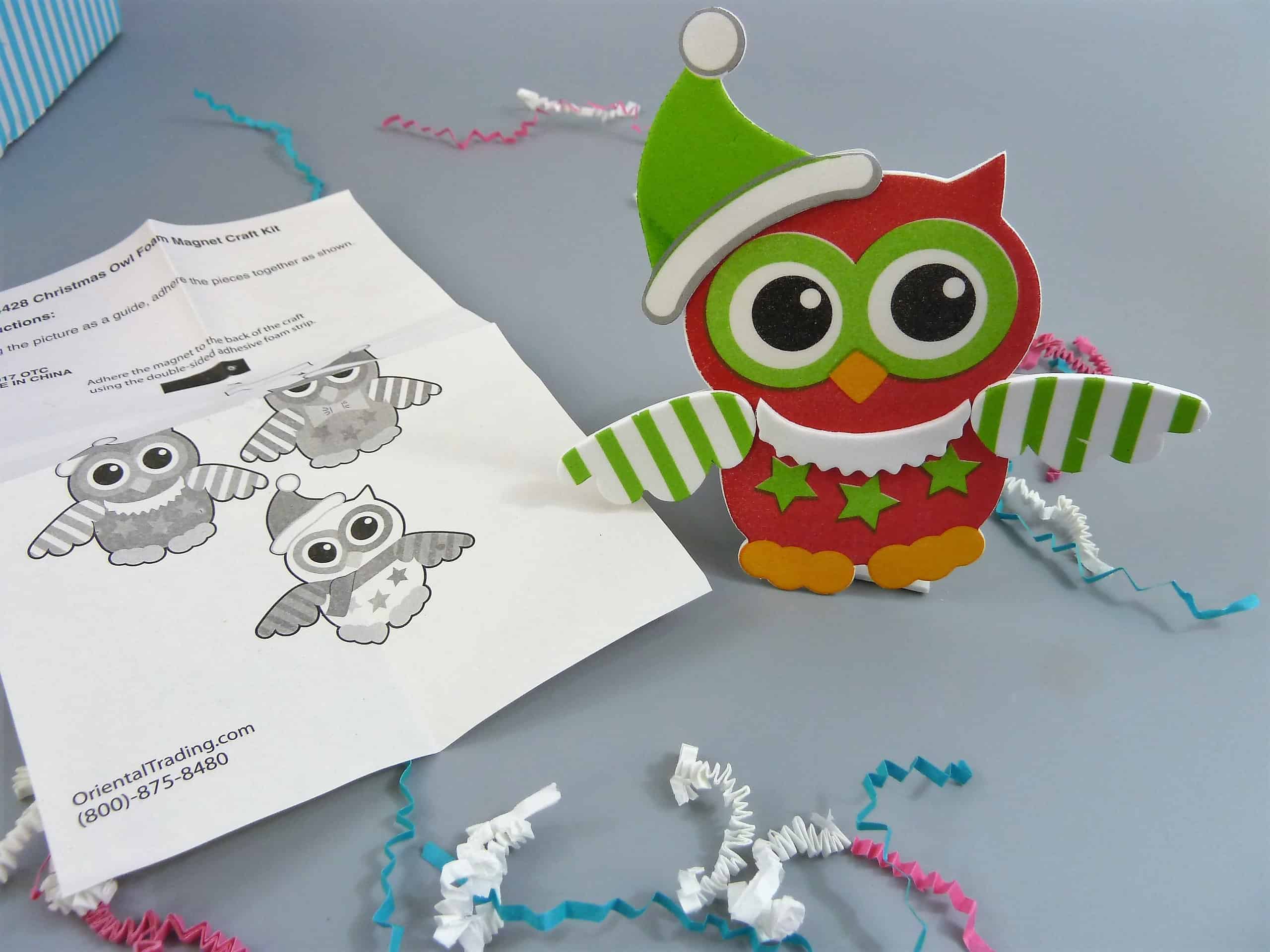 Mr. Owl is looking ready for the season!
Shine Brightly Magazine. Another awesome inclusion in the box is this magazine with lots of features covering the interests of young girls.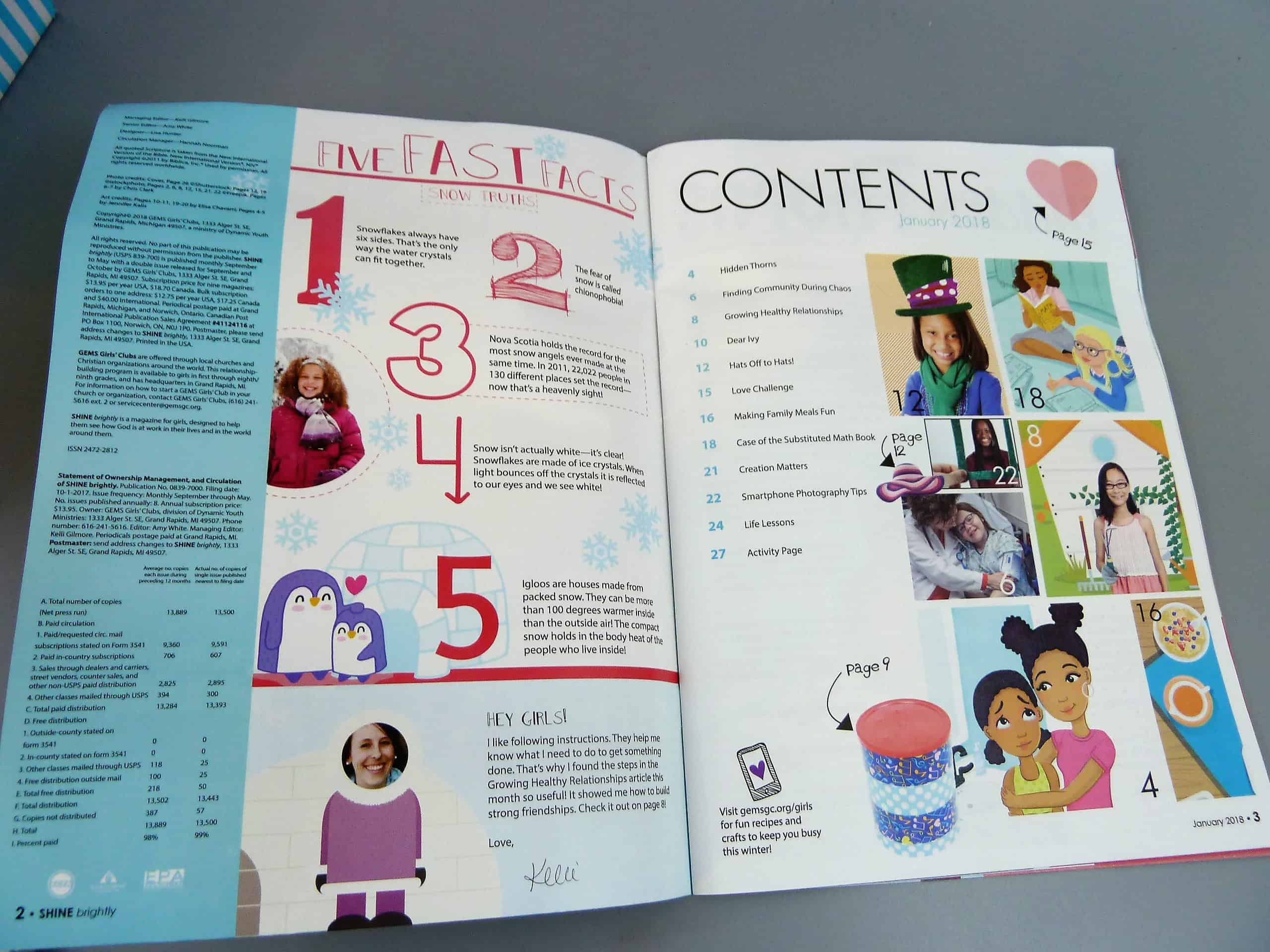 And when I say lots, there are really lots of articles to read and enjoy!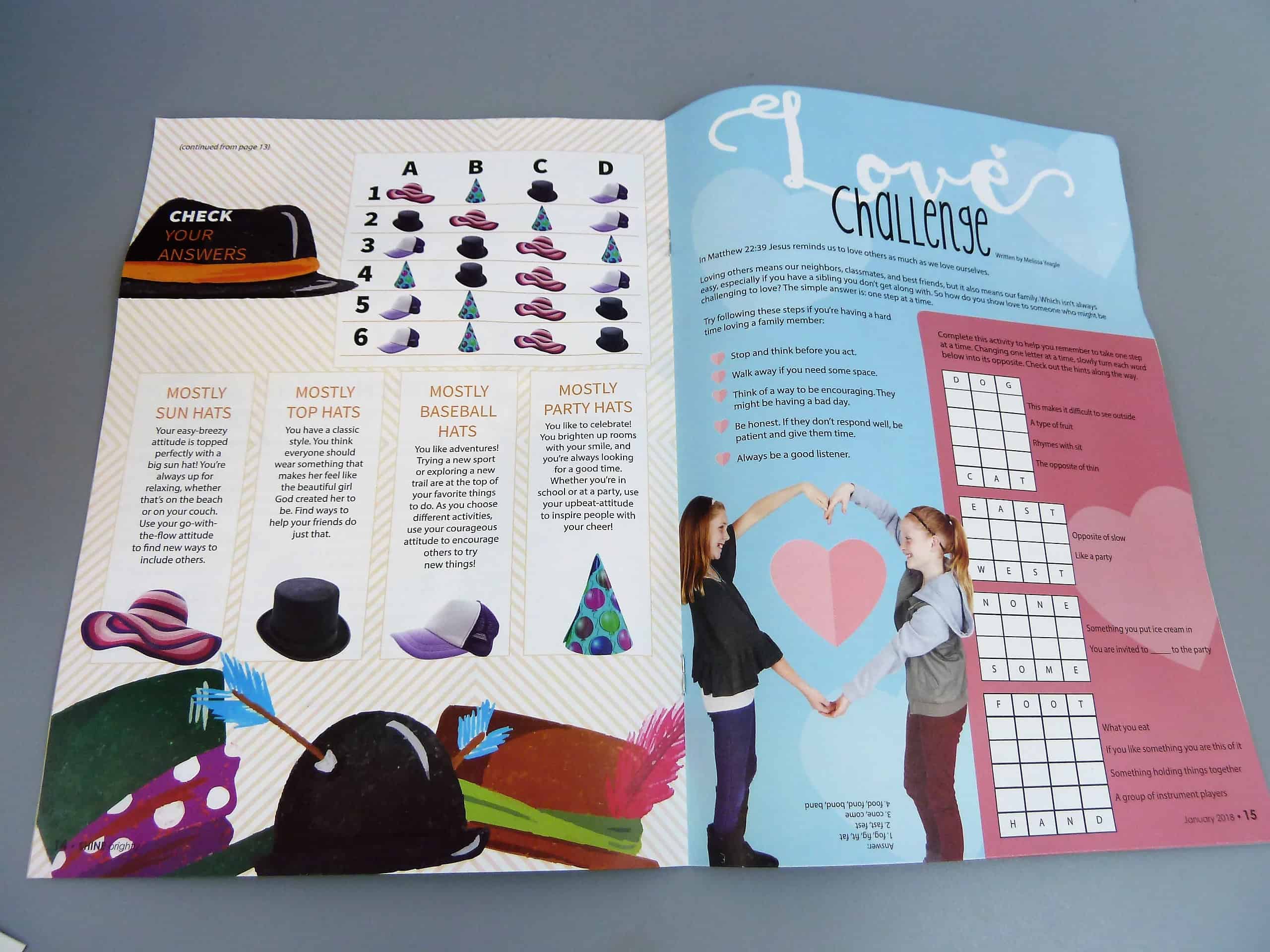 There are also challenges and fun activities…
…as well as a column where one can ask for an advice.
There's also a subscription form for the magazine if you want to receive it on a regular basis.
Cross Necklace and Bracelet. These accessories are perfect for everyday wear. They don't just look stylish, but inspirational with their cross accent too.
CC Winter Beanie. Beanies are perfect winter companions! This one is super soft, and I just love that it's easy to pair with any outfit because it comes in a neutral color.
It even has a cute brown pompom on top!
Winter Socks. Of course, a box filled with winter essentials wouldn't be complete without a pair of cozy socks.
These striped fuzzy socks are warm and comfortable. There are penguins with Santa hats too, and even Christmas has long been over they're still too cute to ignore!
It's just our first box from Godly Girlz but looking at everything they sent, I can say that it is a well curated subscription for young girls. I love that the items aren't just motivational but fun too, like the winter must-haves and the nail art kit. It will make a great gift for any girl you want to inspire!
Are you getting your Godly Girlz Box today?