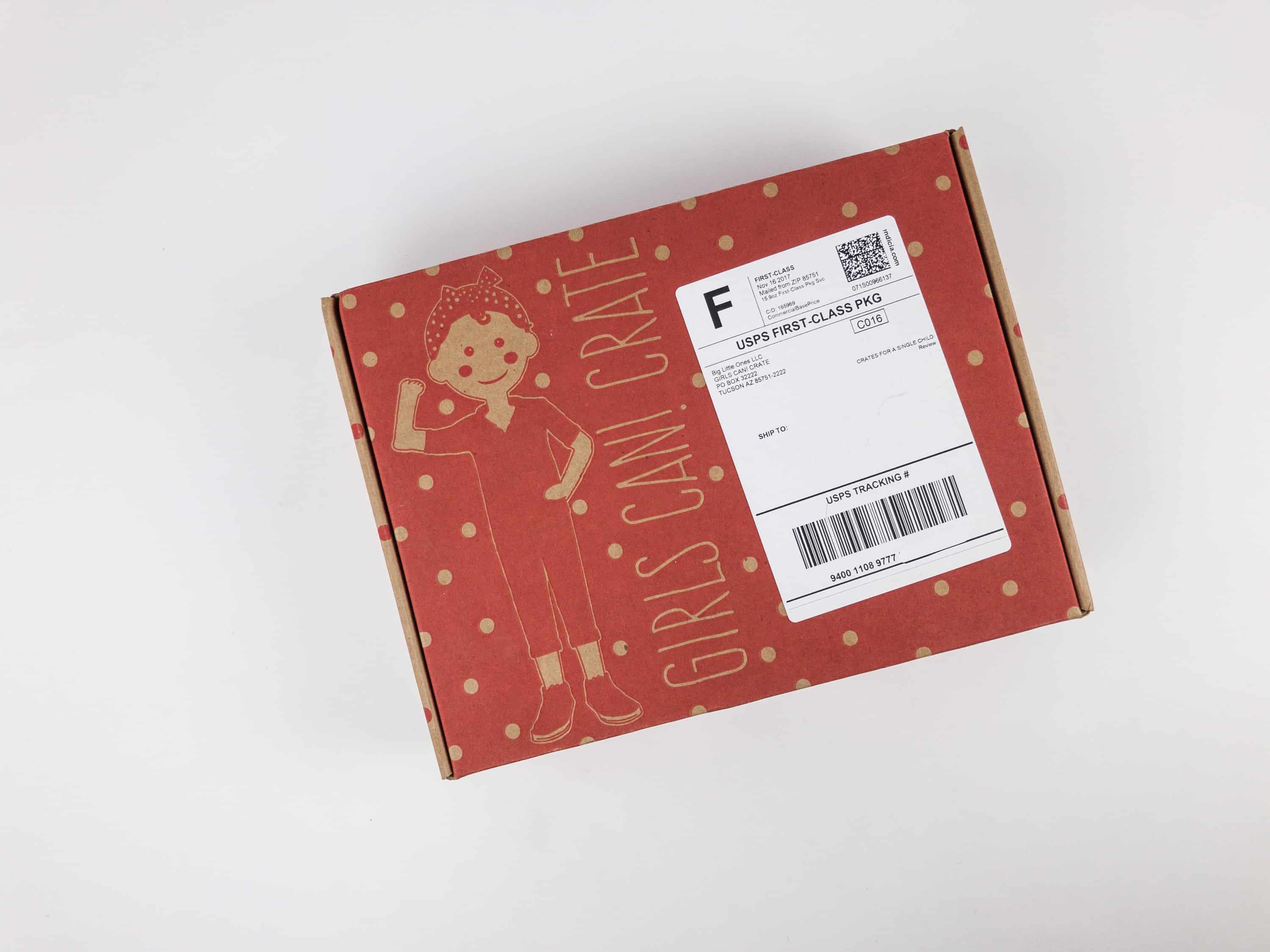 Girls Can Crate is a monthly subscription for children between 5 and 10 years of age that promotes the idea that girls can do whatever they set their minds to. Each month features a different female pioneer whose story inspires girls to achieve. Each box includes a 20 page activity book that includes the heroine's story, 2-3 STEAM activities and creative play props. Boxes cost $29.95 each month and can ship to either the United States or Canada. Although this box is intended for girls, I'm a firm believer that it's crucial for boys to believe that girls can do whatever they set their minds to! The themes celebrate female pioneers from diverse backgrounds, but the activities themselves are usually gender neutral.
This month's crate celebrated the life of Mae Jemison.
DEAL: Save 15% on your first box! Use coupon code HELLO15.

Everything in the box!
A little trivia about our heroine, Mae Carol Jemison: She is an American engineer, physician and NASA astronaut. She became the first African American woman to travel in space when she went into orbit aboard the Space Shuttle Endeavour on September 12, 1992.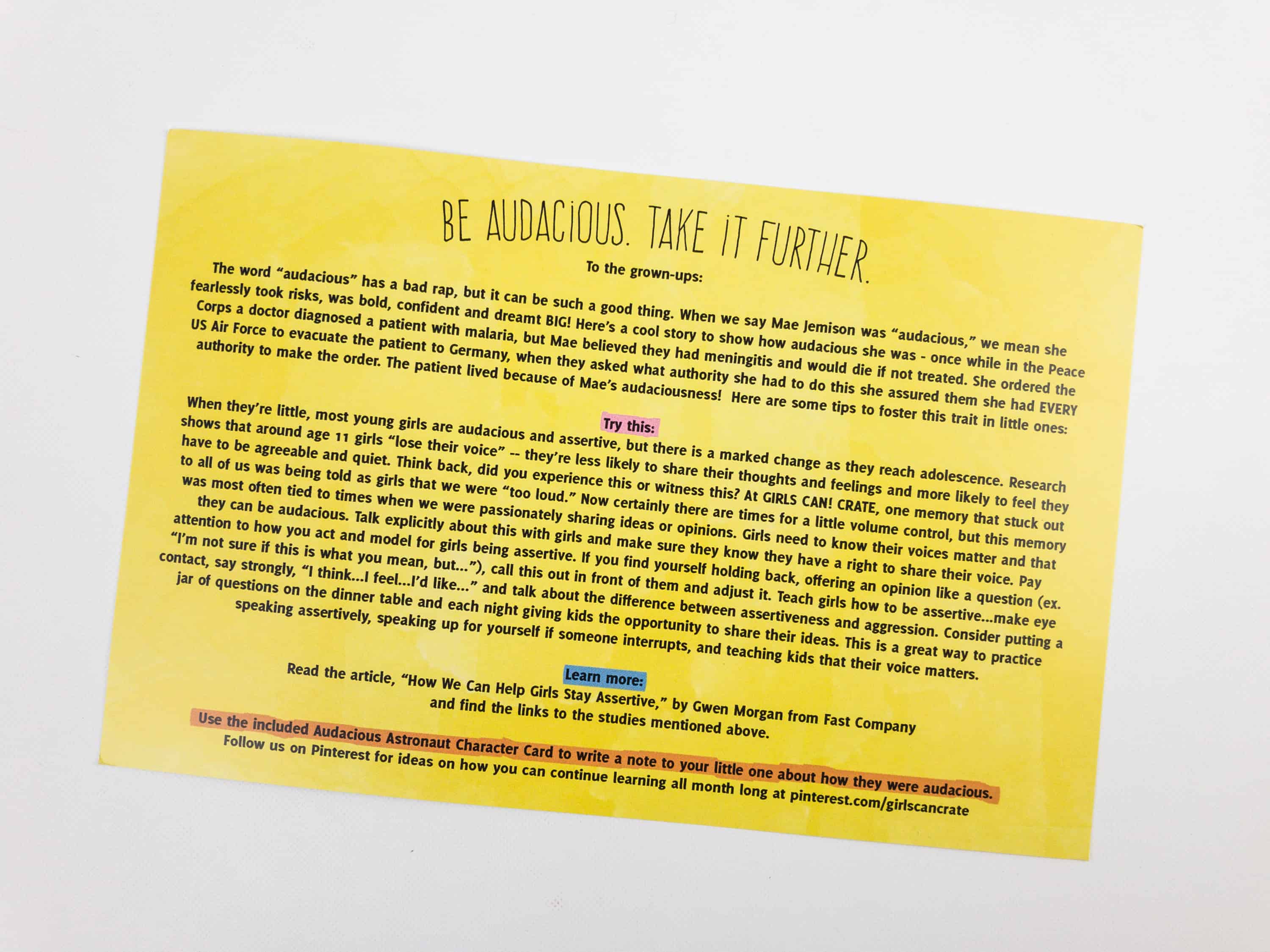 This month's pointers are all about being audacious, which means showing willingness to take surprisingly bold risks!
A sneak peek at the December crate! December features Marie Von Britton Brown, the woman who invented the home security system.
The Audacious Astronaut is the title of this month's activity book. It celebrates the life of Mae Jemison.
One of the pages in the activity book shows all the items included in the crate.
Mae's story is also part of the activity book to inspire girls that they can be whatever they want to be.
There are activities regarding space-related subjects like the planets and gravity.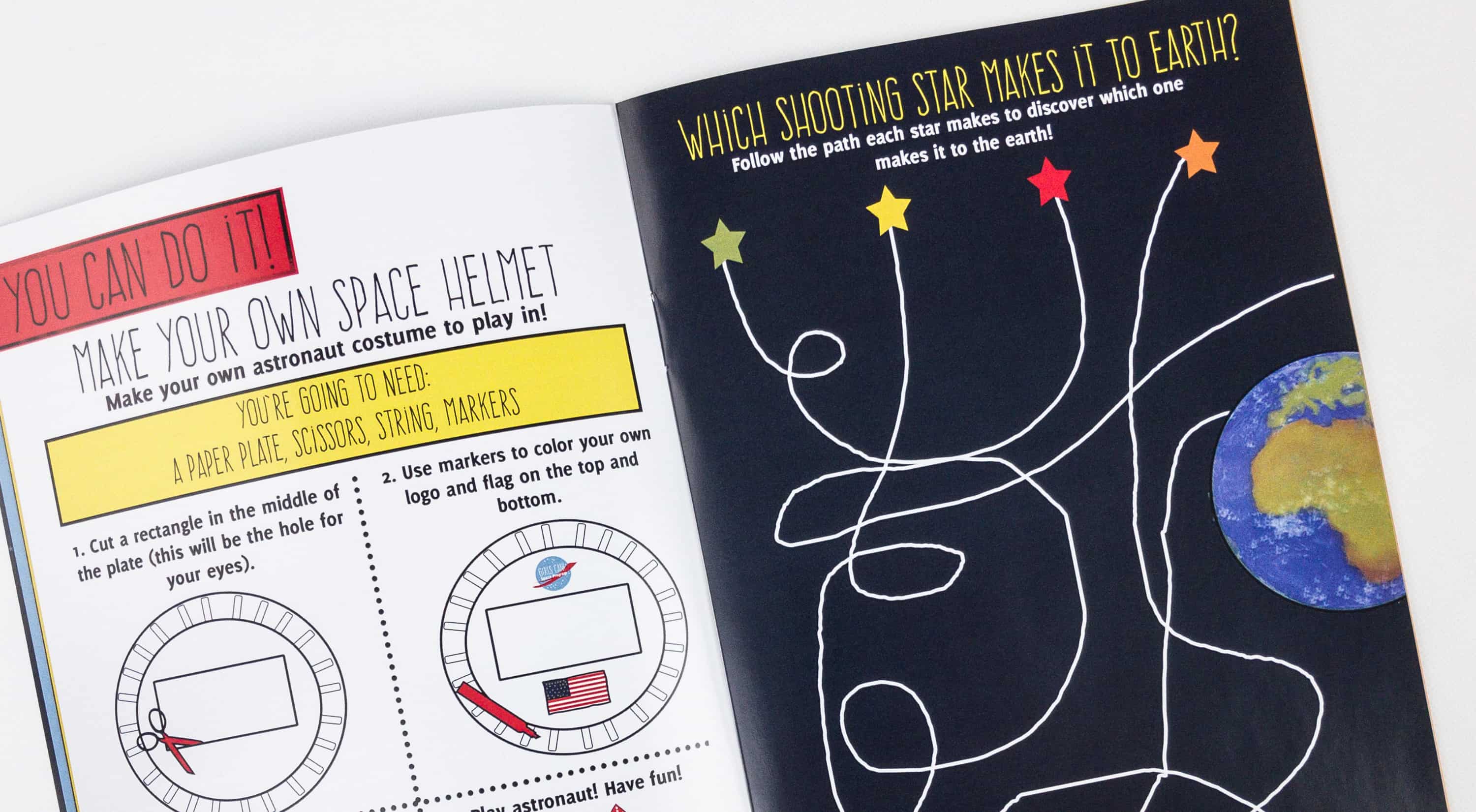 There are also instructions to make your own helmet!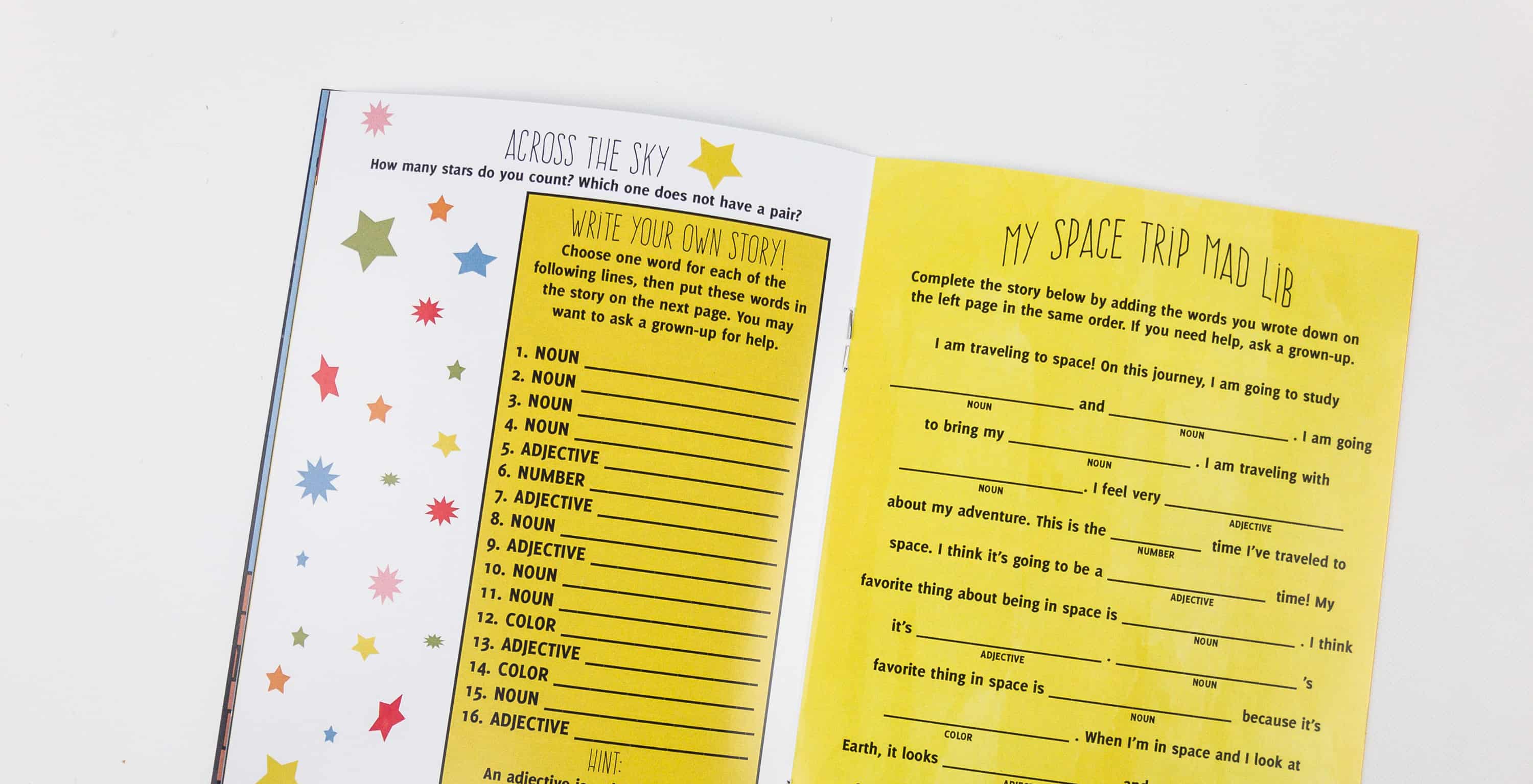 Another creative activity in the booklet is writing your own story. Supply the first page with words that you will use to complete the story on the following page… Nice brain exercise!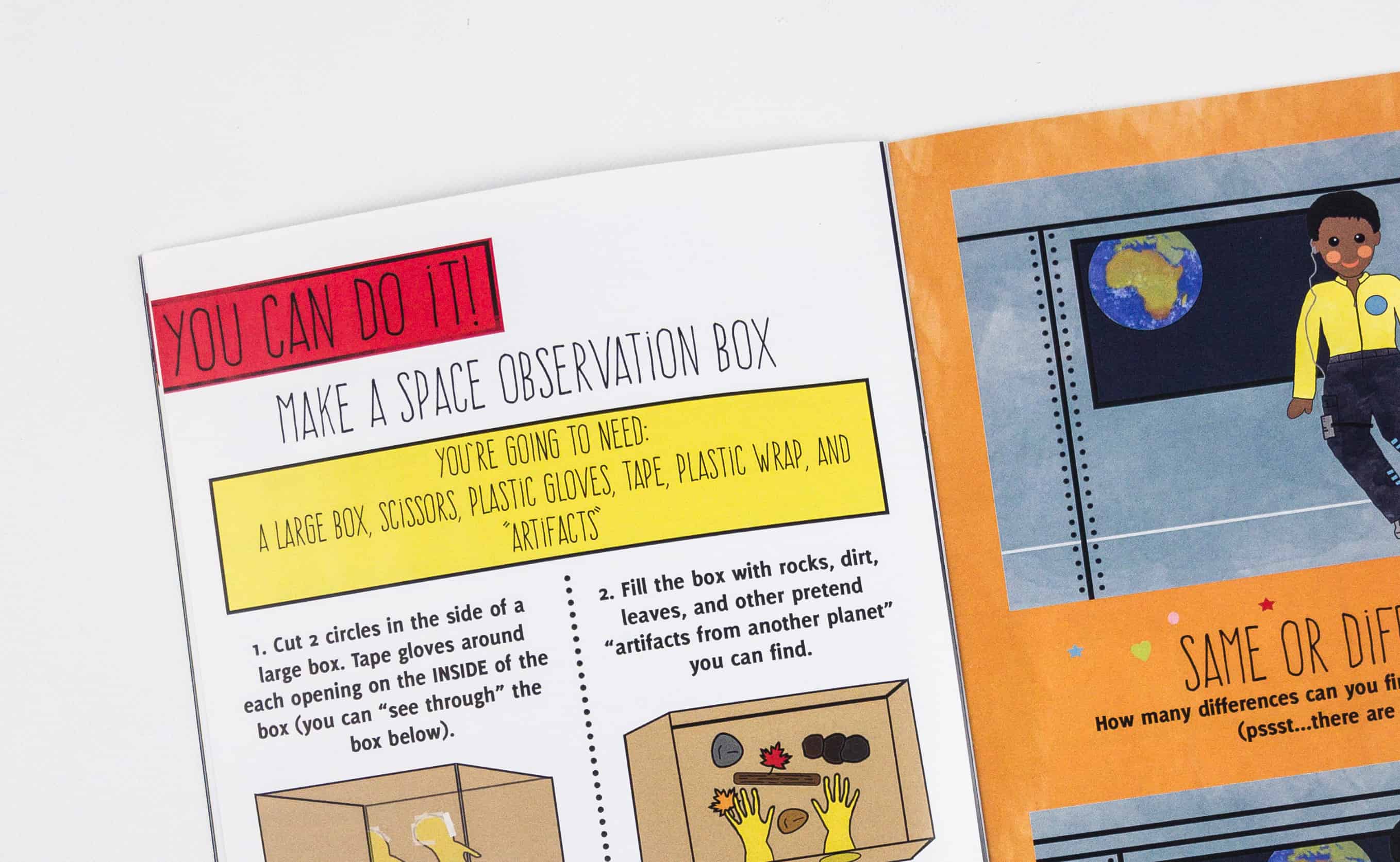 You can also to make your own observation box from this activity book.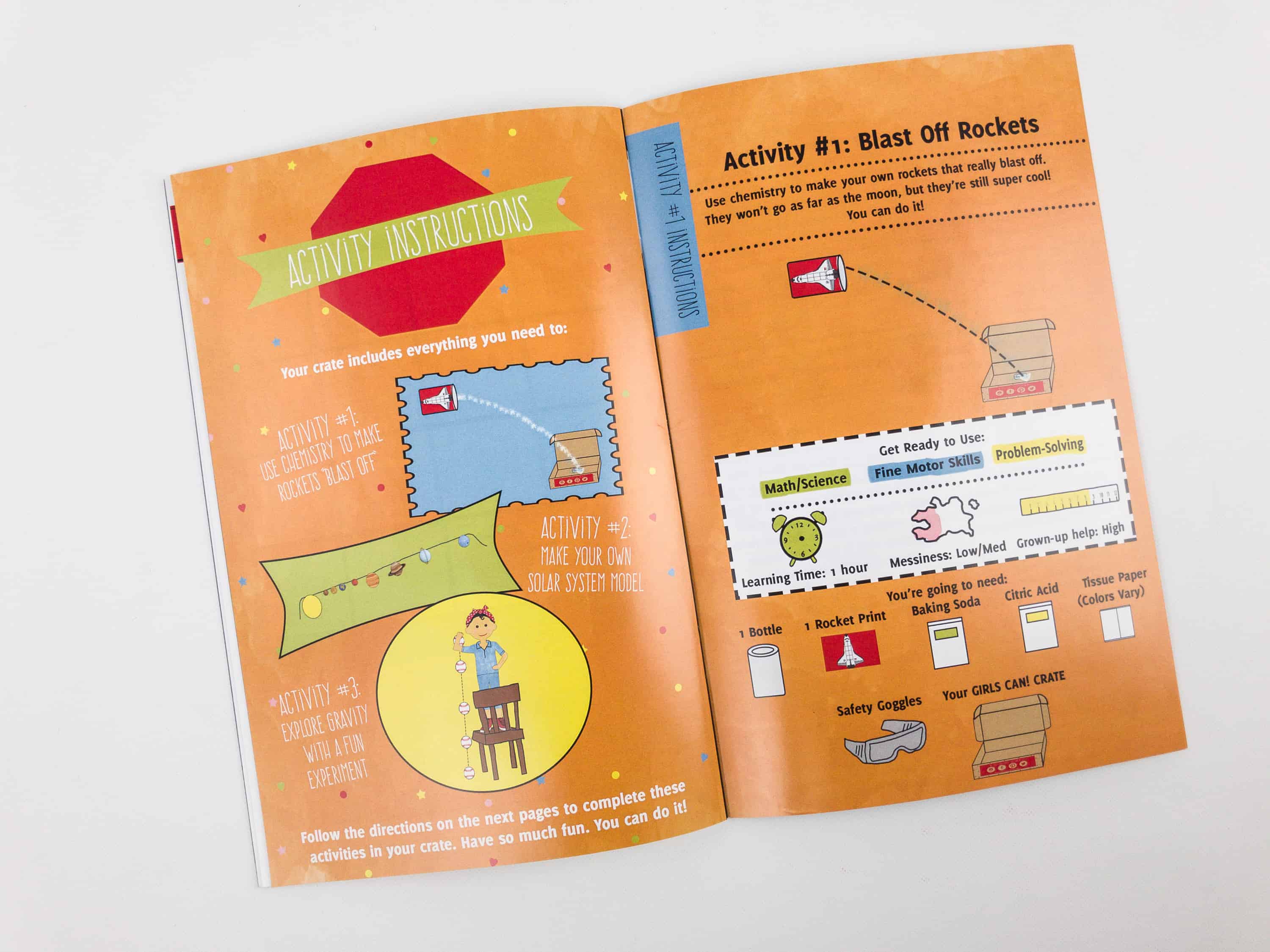 Our favorite activity was making our very own rockets!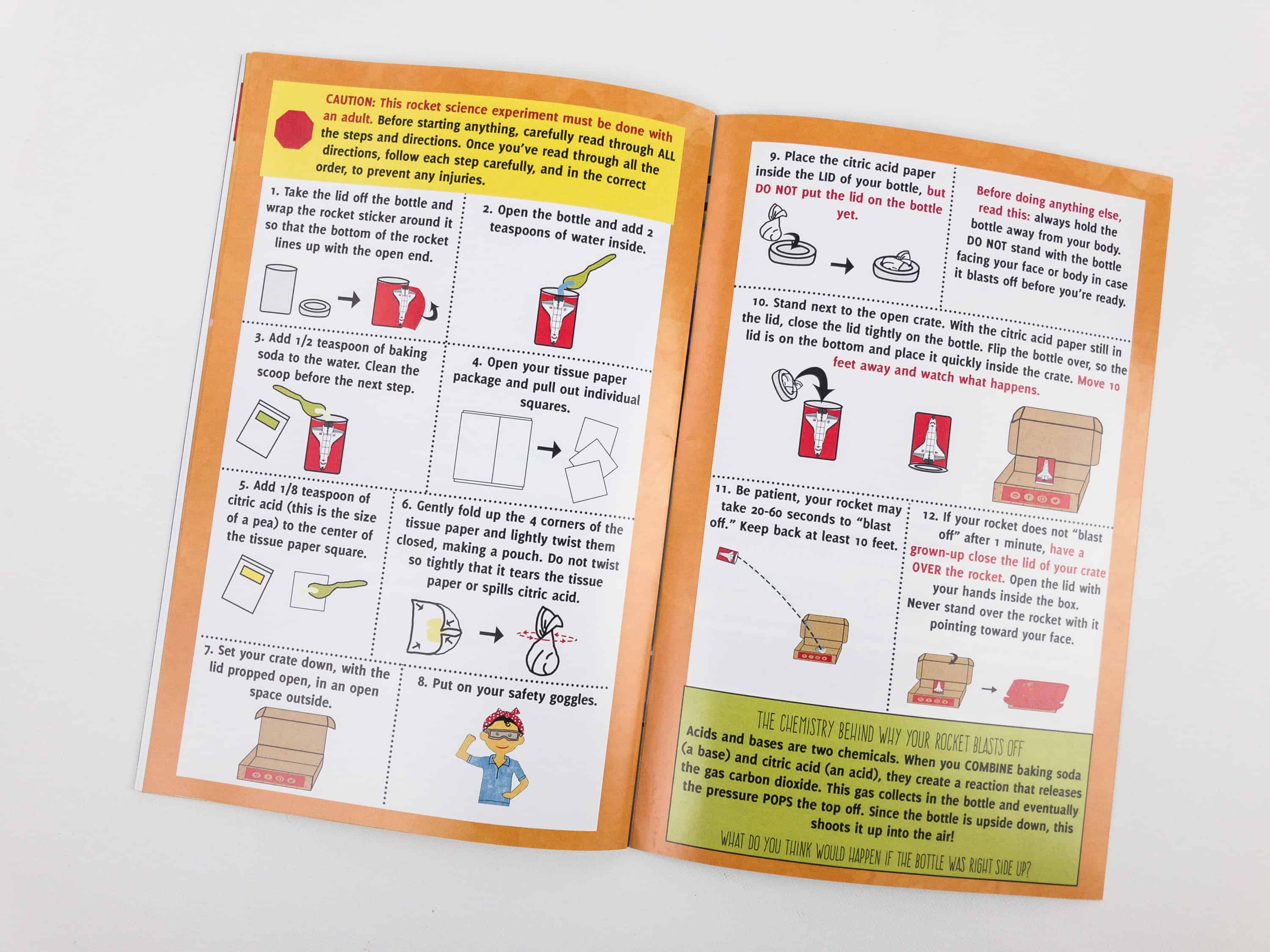 It is really important to read through the step by step guide in the book.
Time to get started!
Here's my daughter in action, carefully following instructions.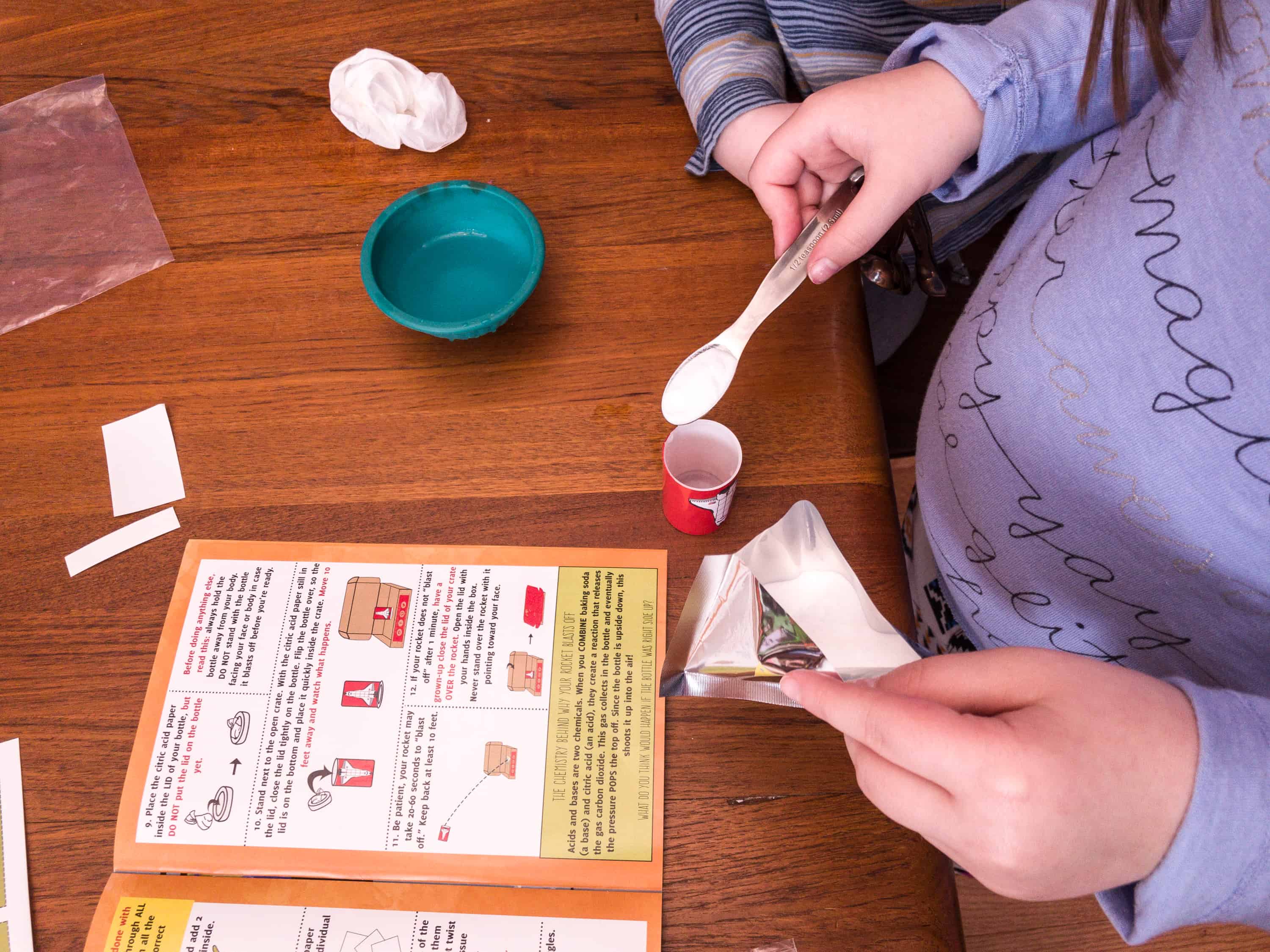 It's also important to follow the measurements to avoid any accidents or unwanted results.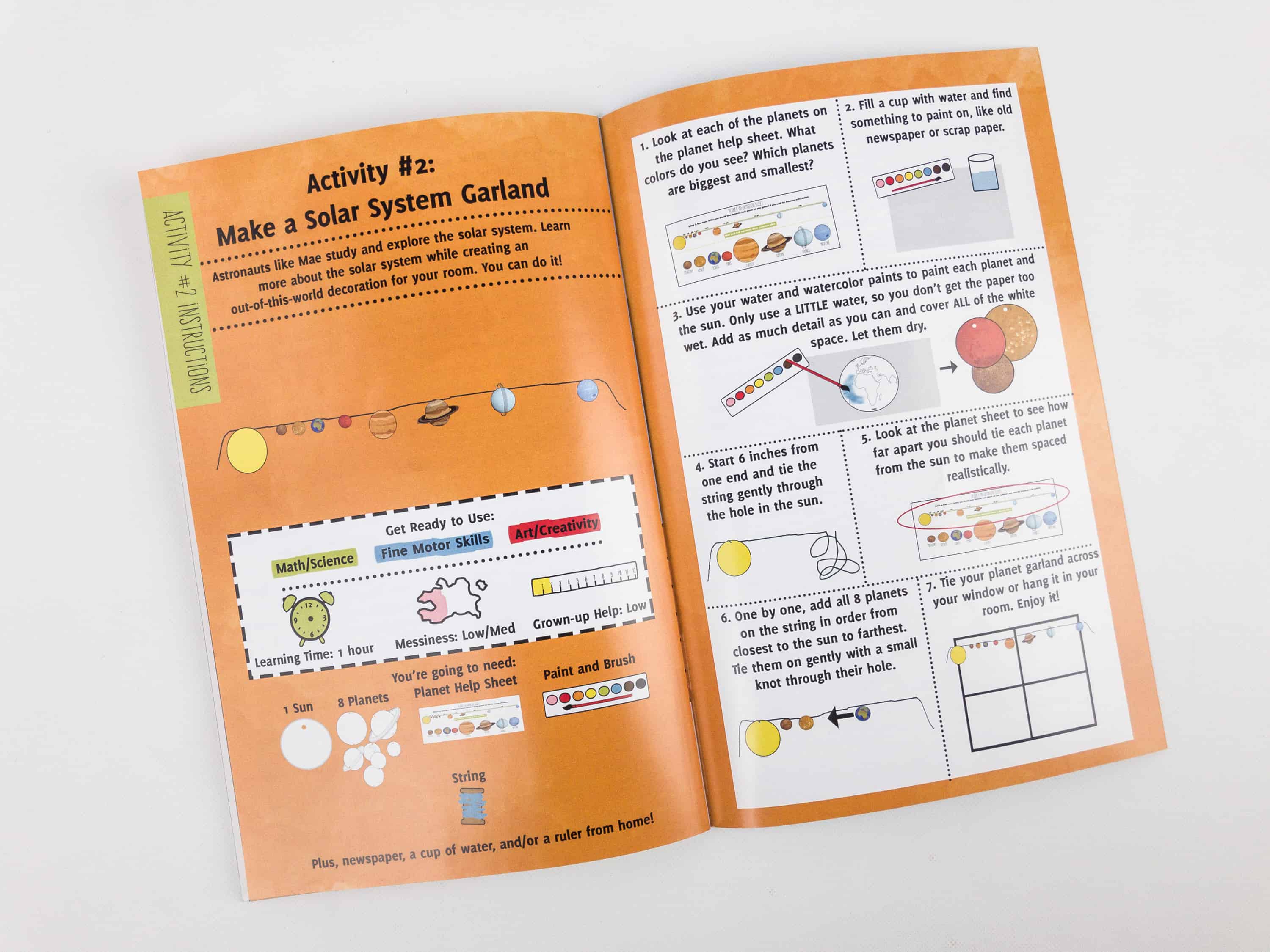 The second activity is to make a solar system garland.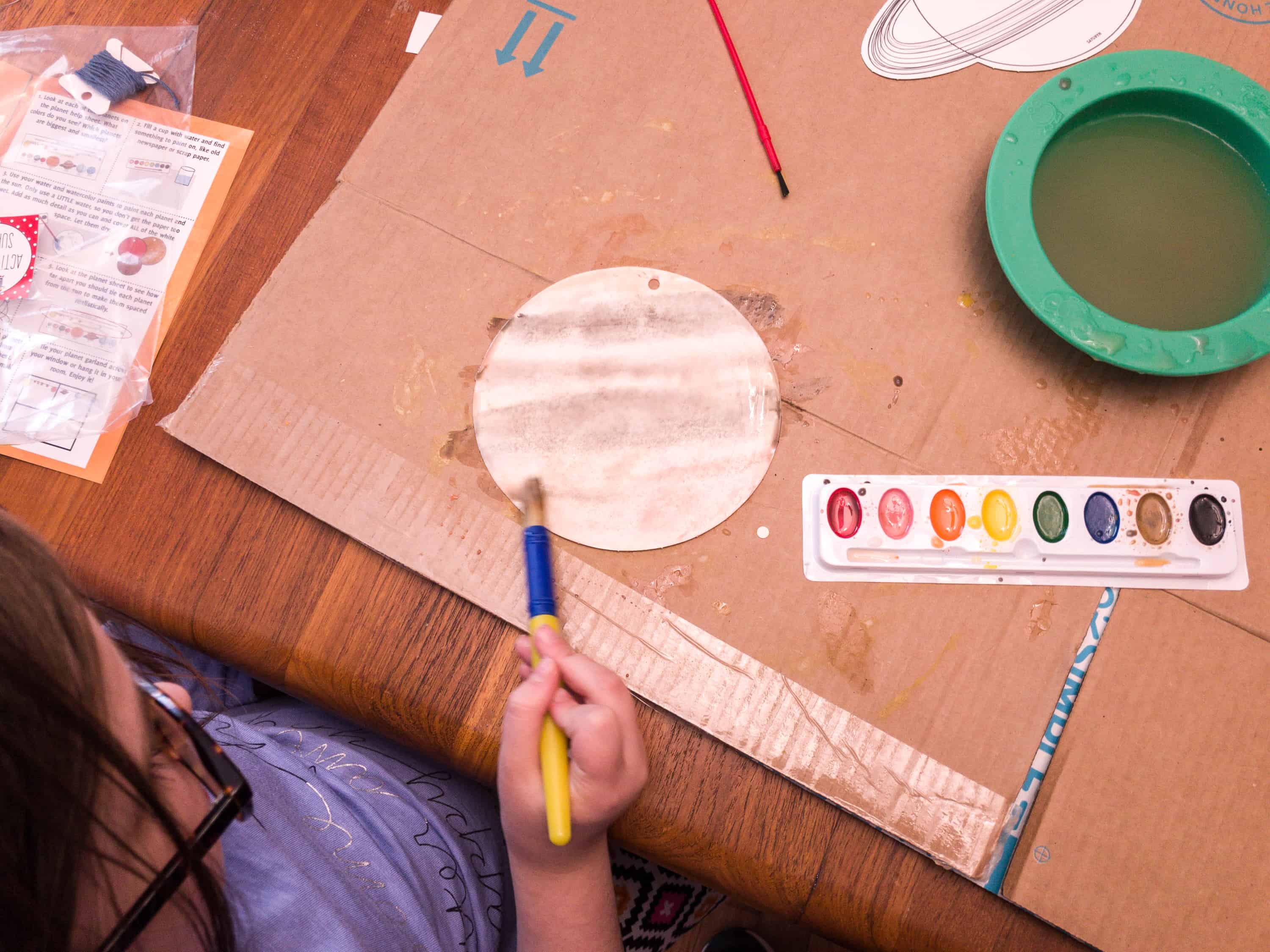 You get to design the planets based on the guide provided using watercolor paint.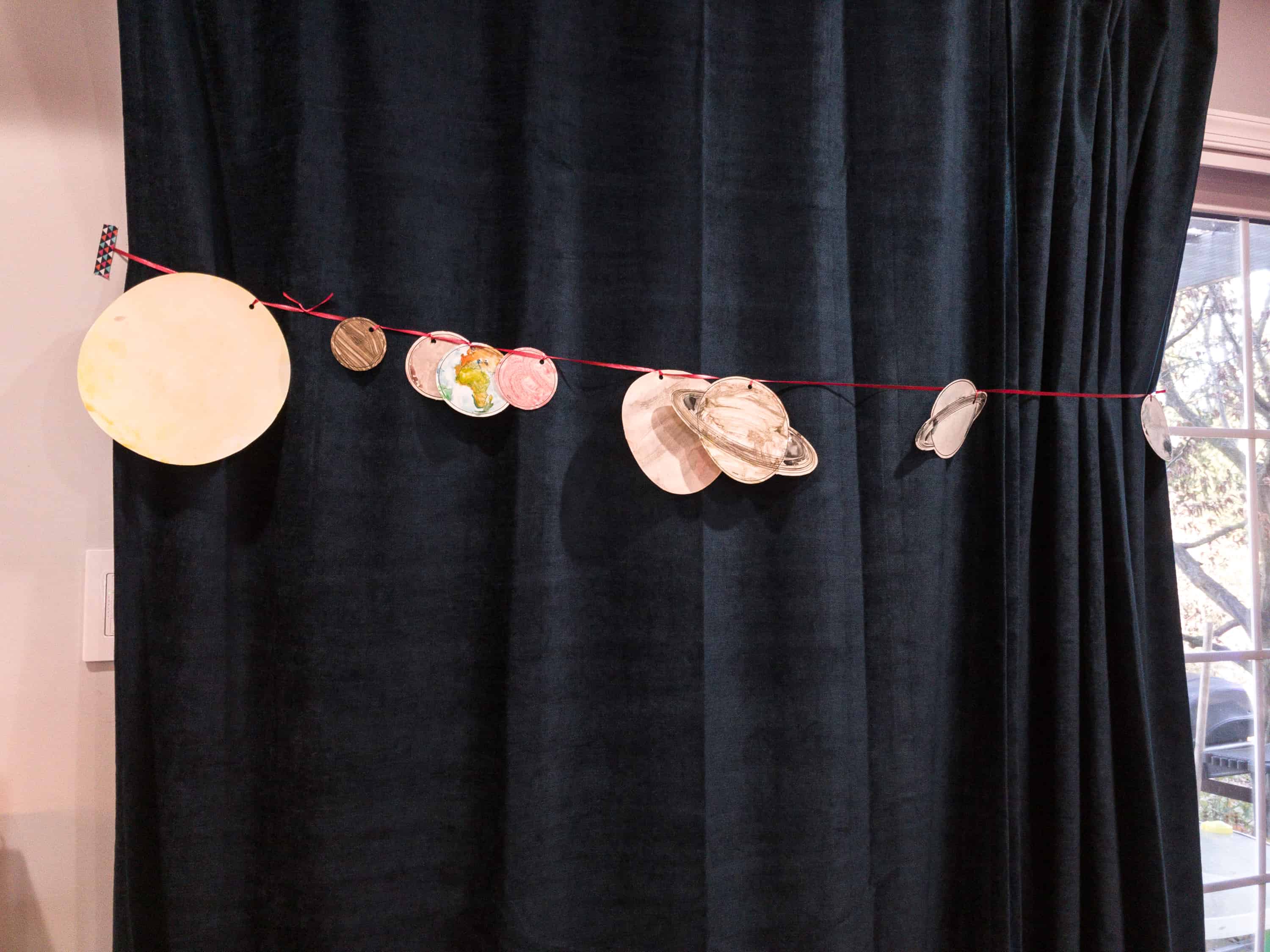 Voila! Here's what it looks after it has been put together. I loved that they included relative sizes and distances. Although the vastness of space is incomprehensible, this helped out!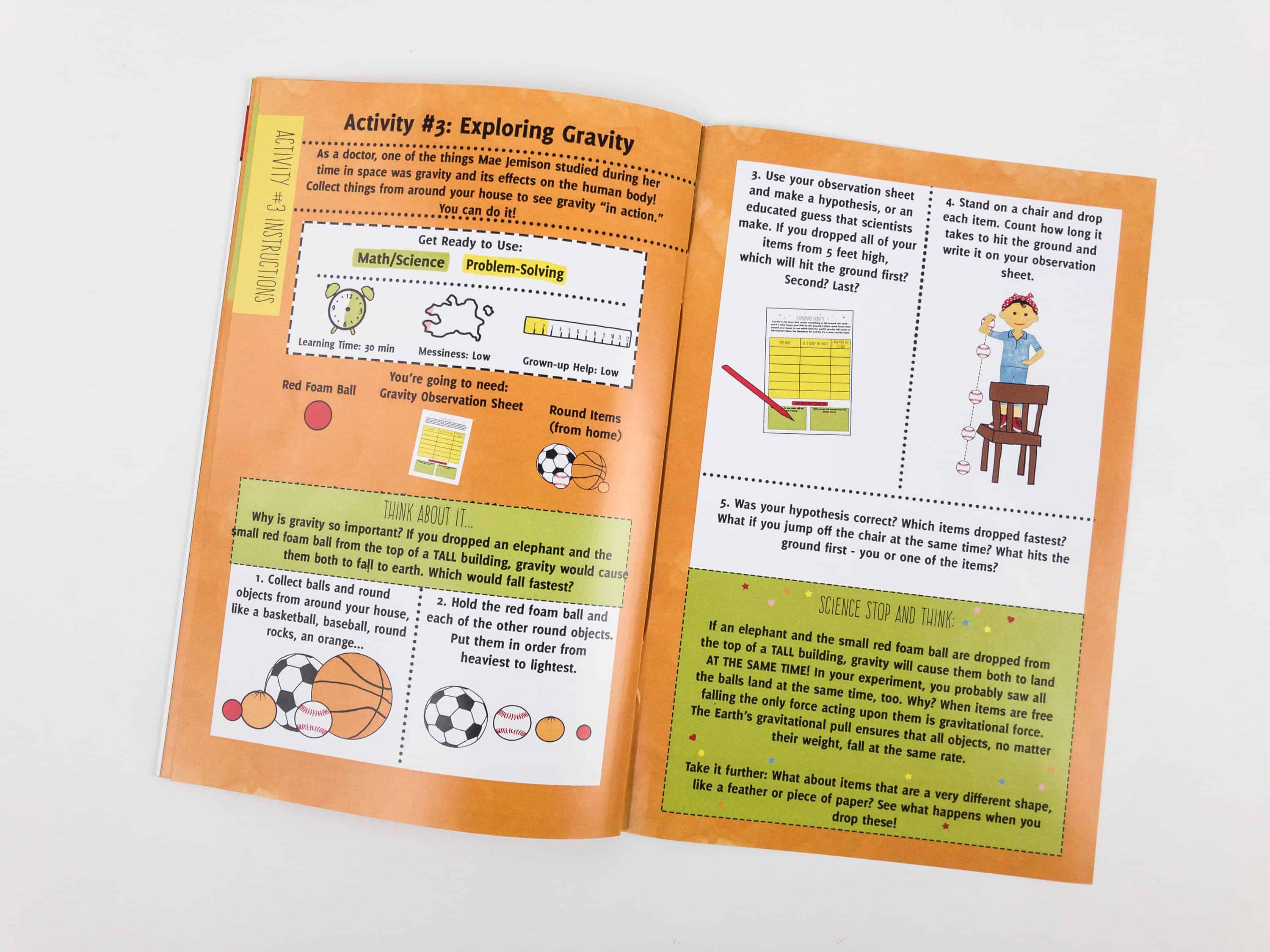 Last but not the least, there is also an activity about exploring gravity!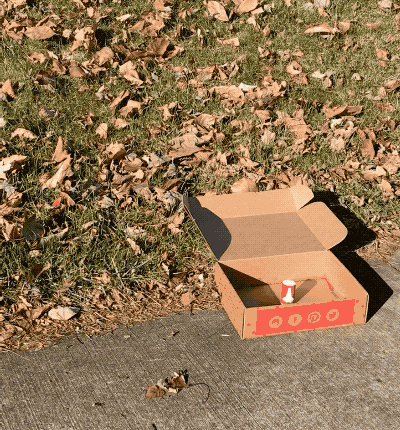 We tried out the rocket outside and it was amazing!
We had to set up outside to avoid making a mess inside the house.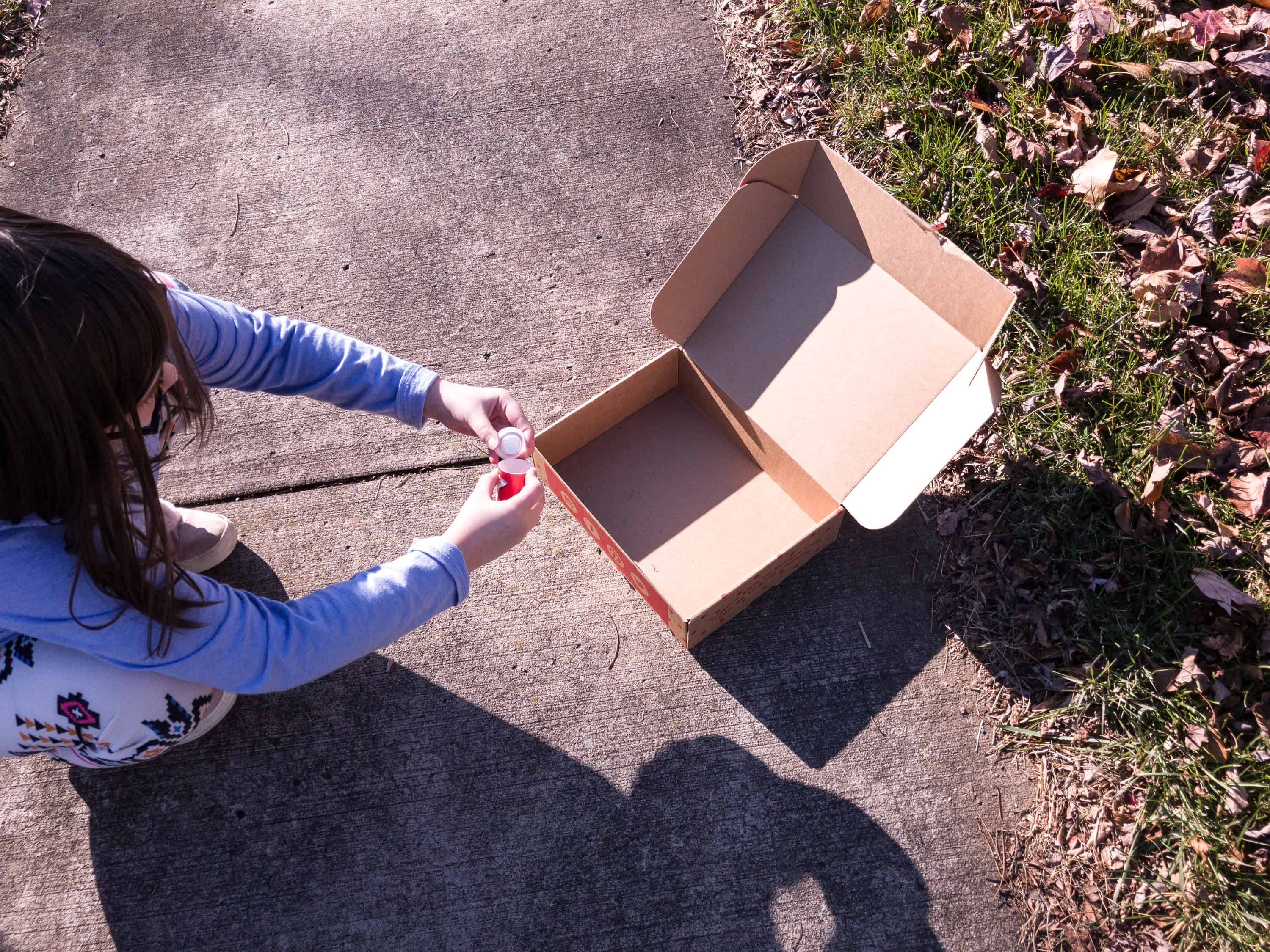 My daughter enjoyed every step of the activity, from start to finish!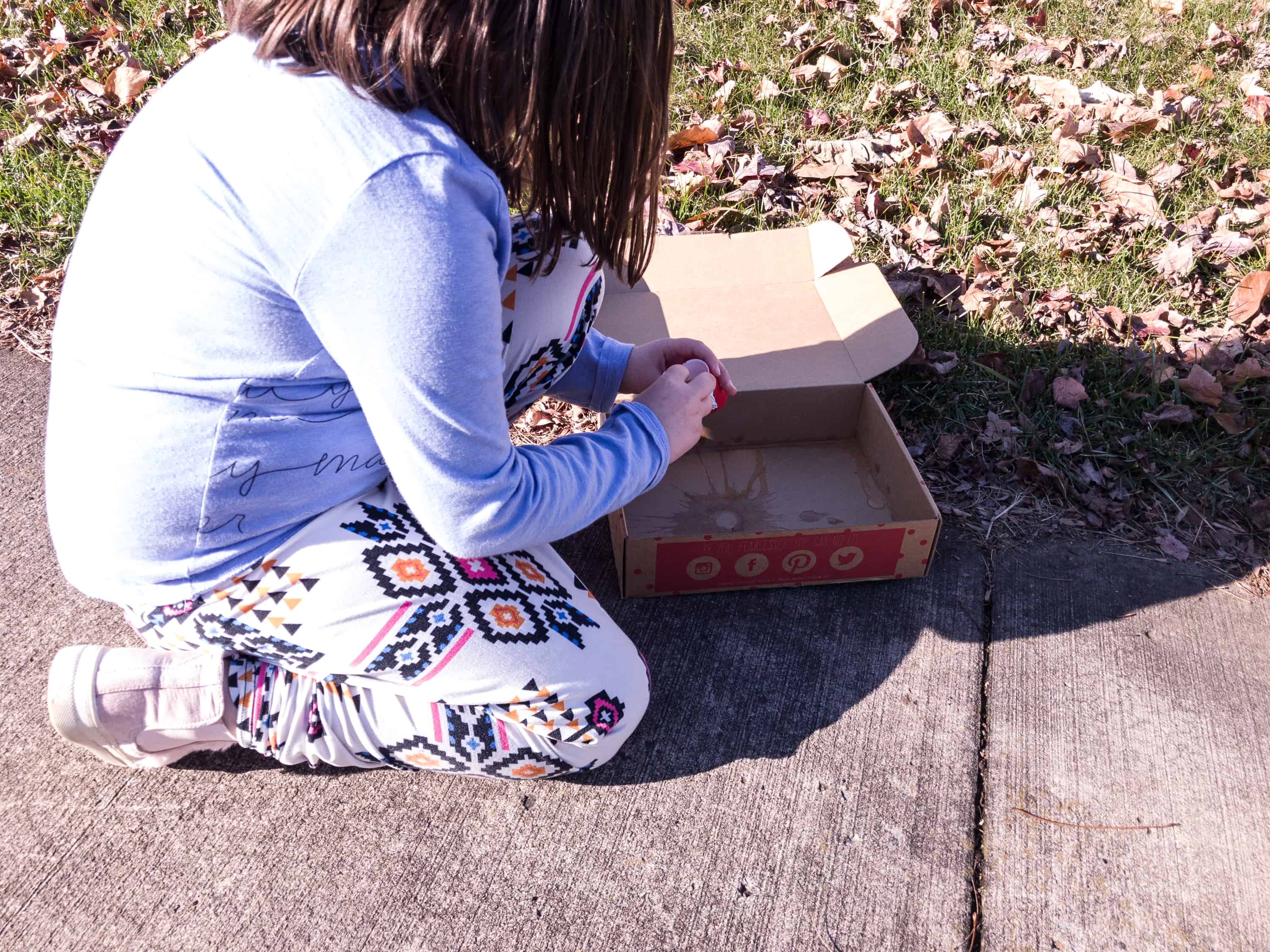 It's really a good thing that the instructions in the booklet are complete and well-detailed. We were able to carry out the activity smoothly!
My daughter also tried out the gravity activity!
The Girls Can! Crate is a great subscription because it inspires young girls and encourages them to dream. The activities are always fun and the booklet is always well put together. This one was particularly well timed with the video release of Hidden Figures, and it definitely held  my daughter's interest!
Do you enjoy Girls Can Crate as much as we do? What's your favorite thing about this subscription?