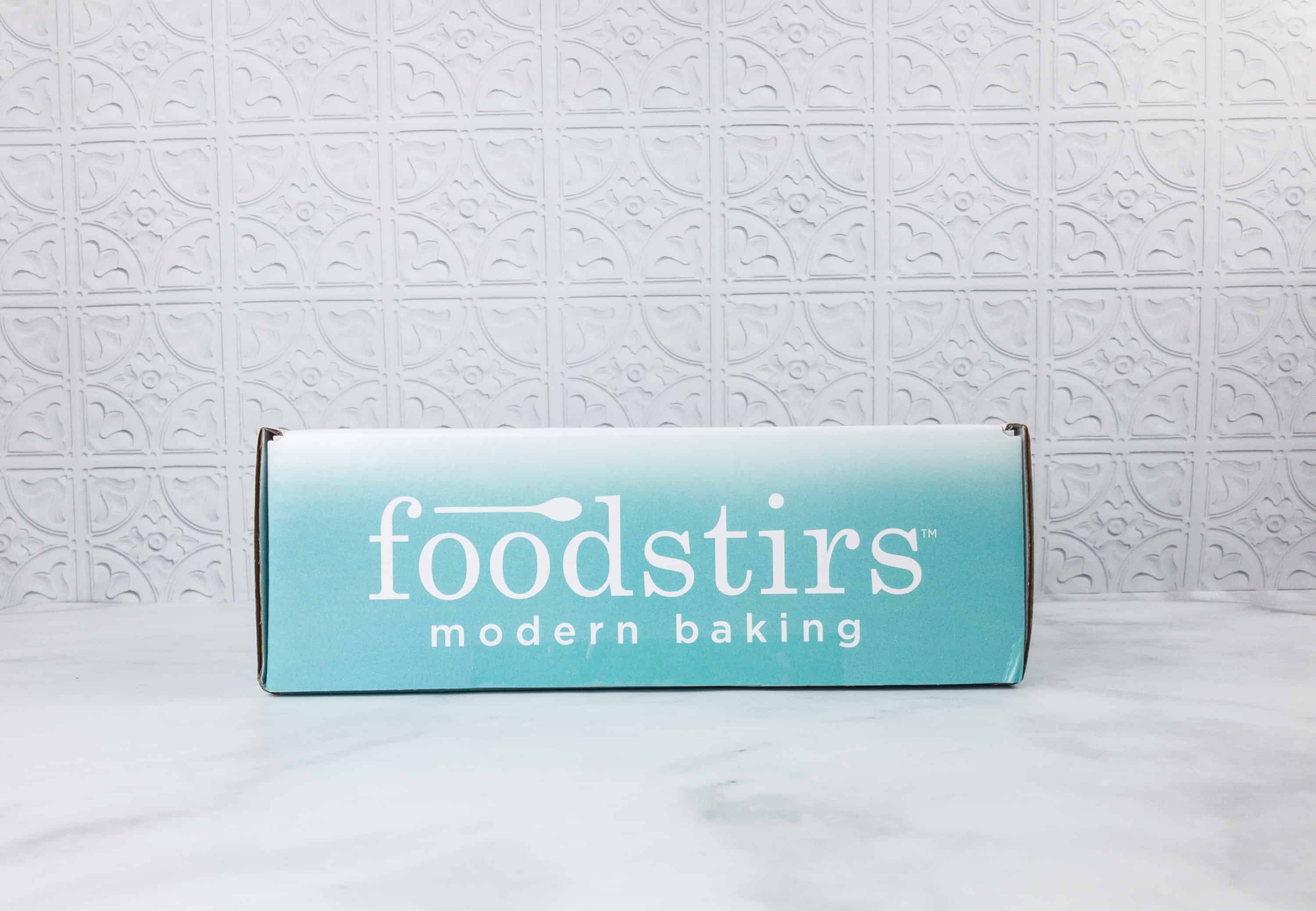 Foodstirs is a monthly baking subscription box. Every month you'll receive family-oriented baking kits made with premium and real ingredients, free of preservatives, artificial dyes, and flavors. The mixes use organic and non-GMO ingredients when available. Your subscription will start with the kit indicated on the subscription information page!
The theme for February was Sweetheart Brownie Kit.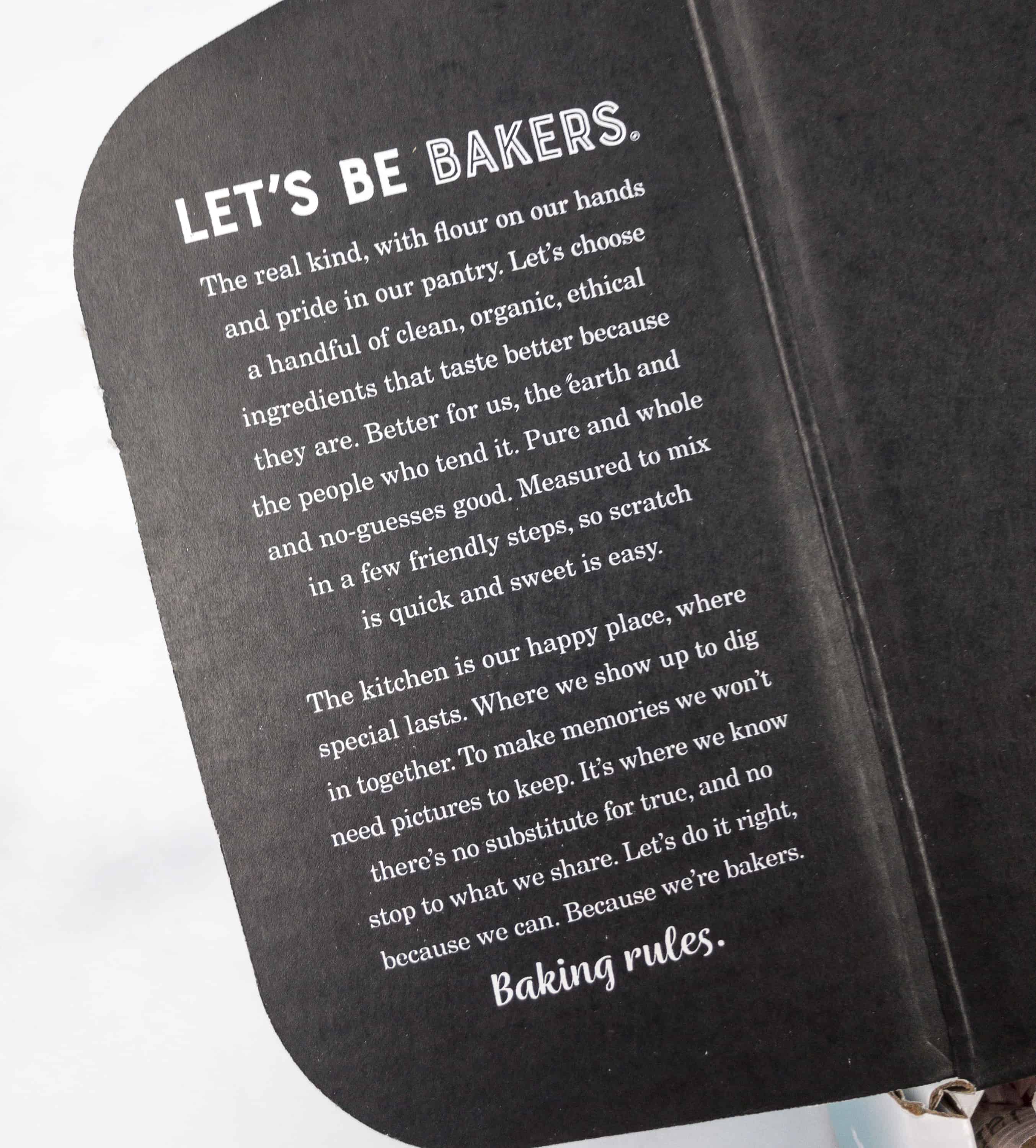 DEAL: Save 20% at Foodstirs with coupon code PARENTS20!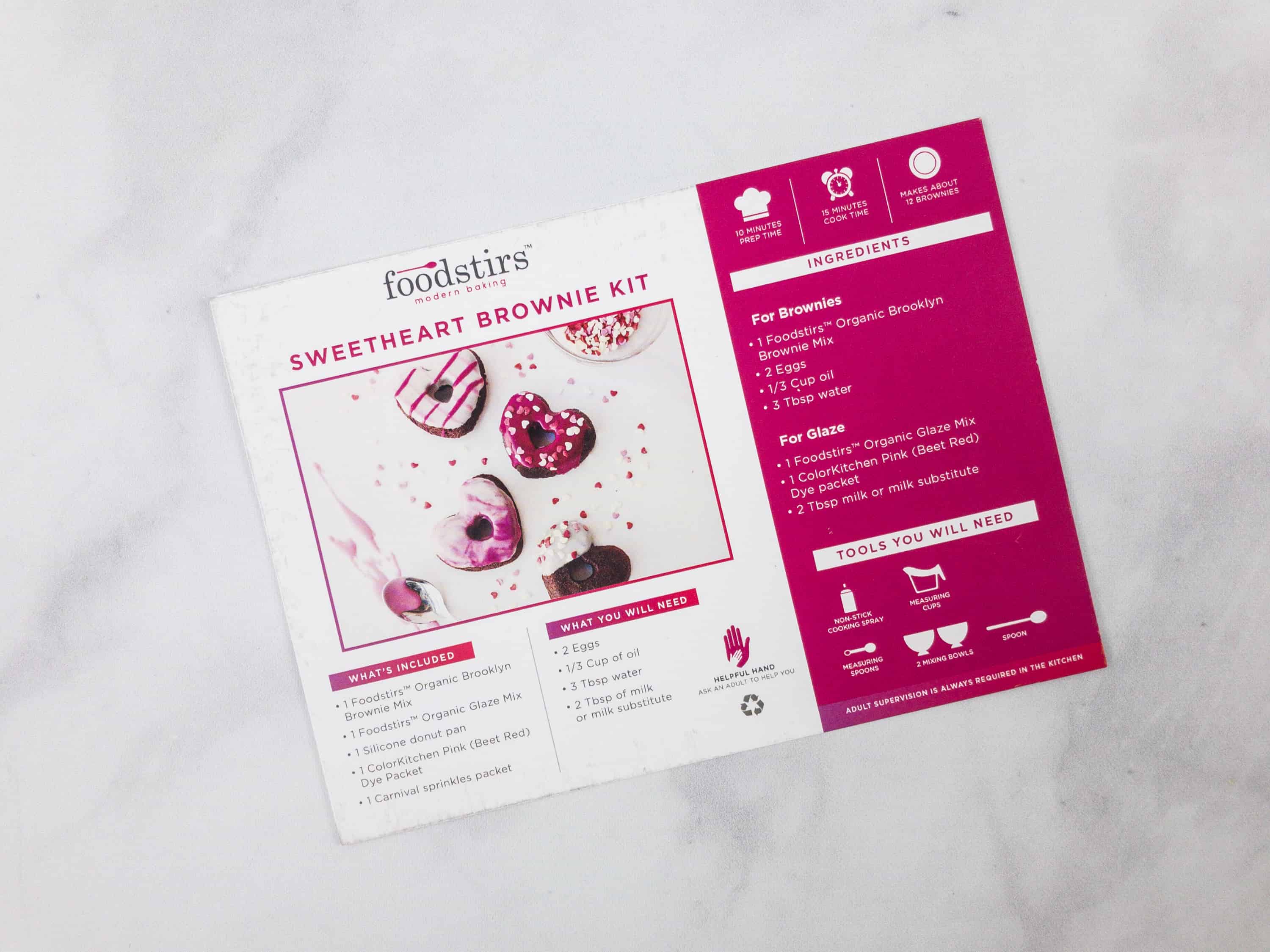 The box includes a card letting you know the ingredients needed, tools, baking time, quantity, etc. I like that it breaks down the ingredients you need twice (the second time being what you need at home). The kit includes all dry ingredients and decorative items — you supply eggs, butter, and other dairies when needed. Most projects call for a stick of butter or so, and icings usually require some yogurt.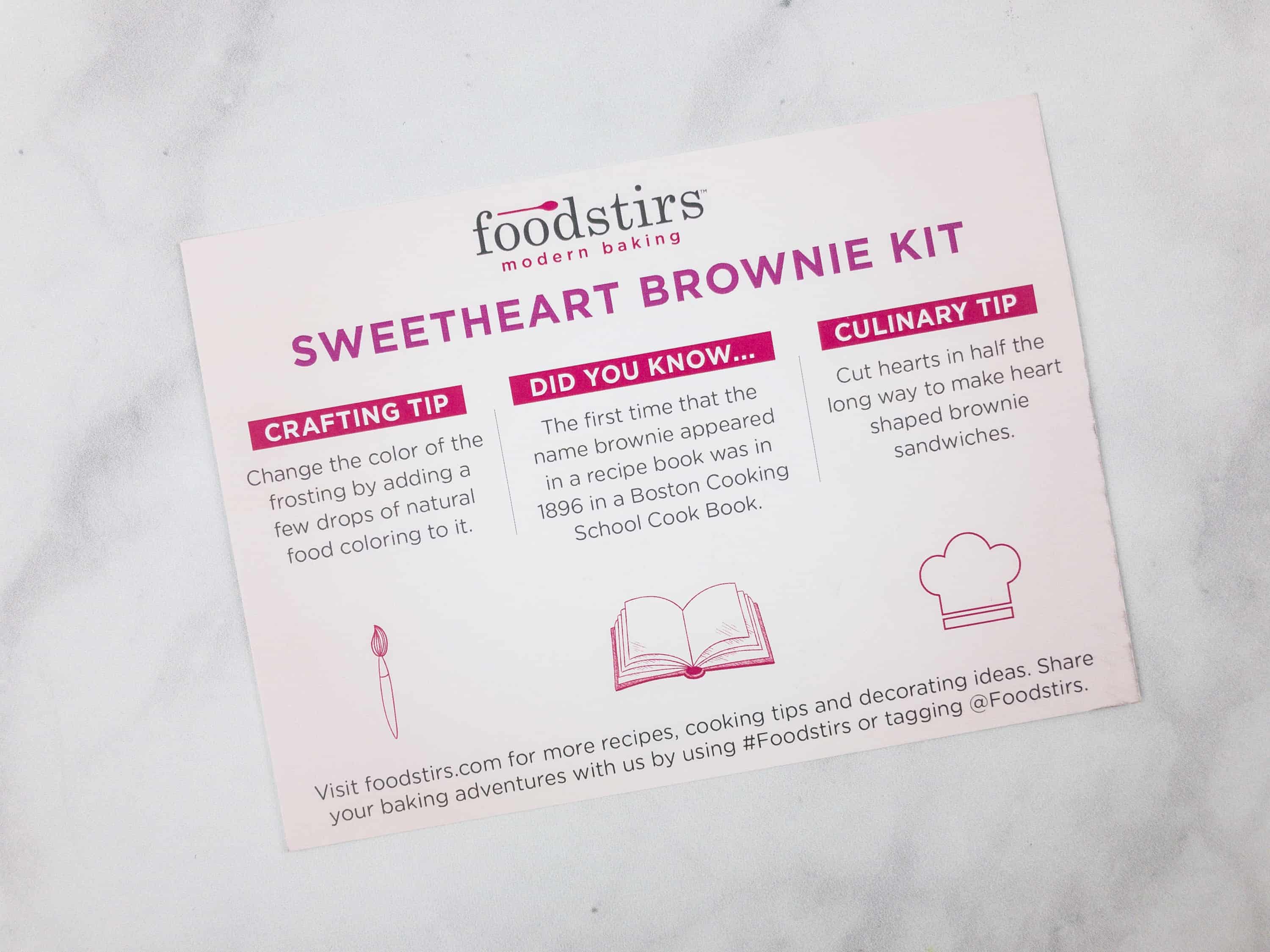 The information card also has useful tips written on it — usually, there is a factoid and a couple of options for adding some extra flair or flavor to your creation.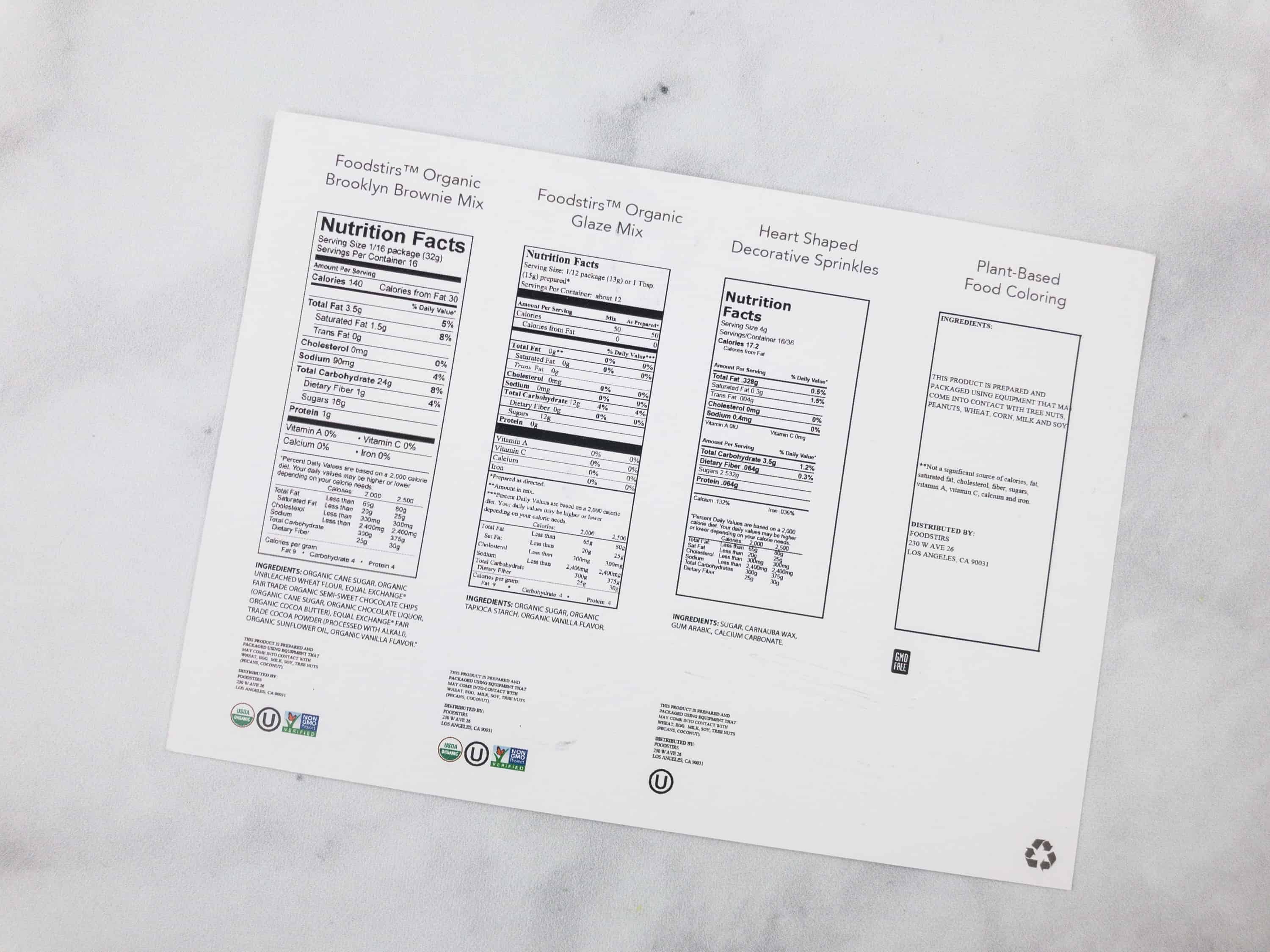 The box includes complete nutritional and ingredients information. You will like the ingredients – never anything artificial, and the ingredients are primarily organic with only natural food dye. The information covers every component of the kit, from mixes to decorations, but it doesn't contemplate anything you are instructed to add, such as butter or yogurt.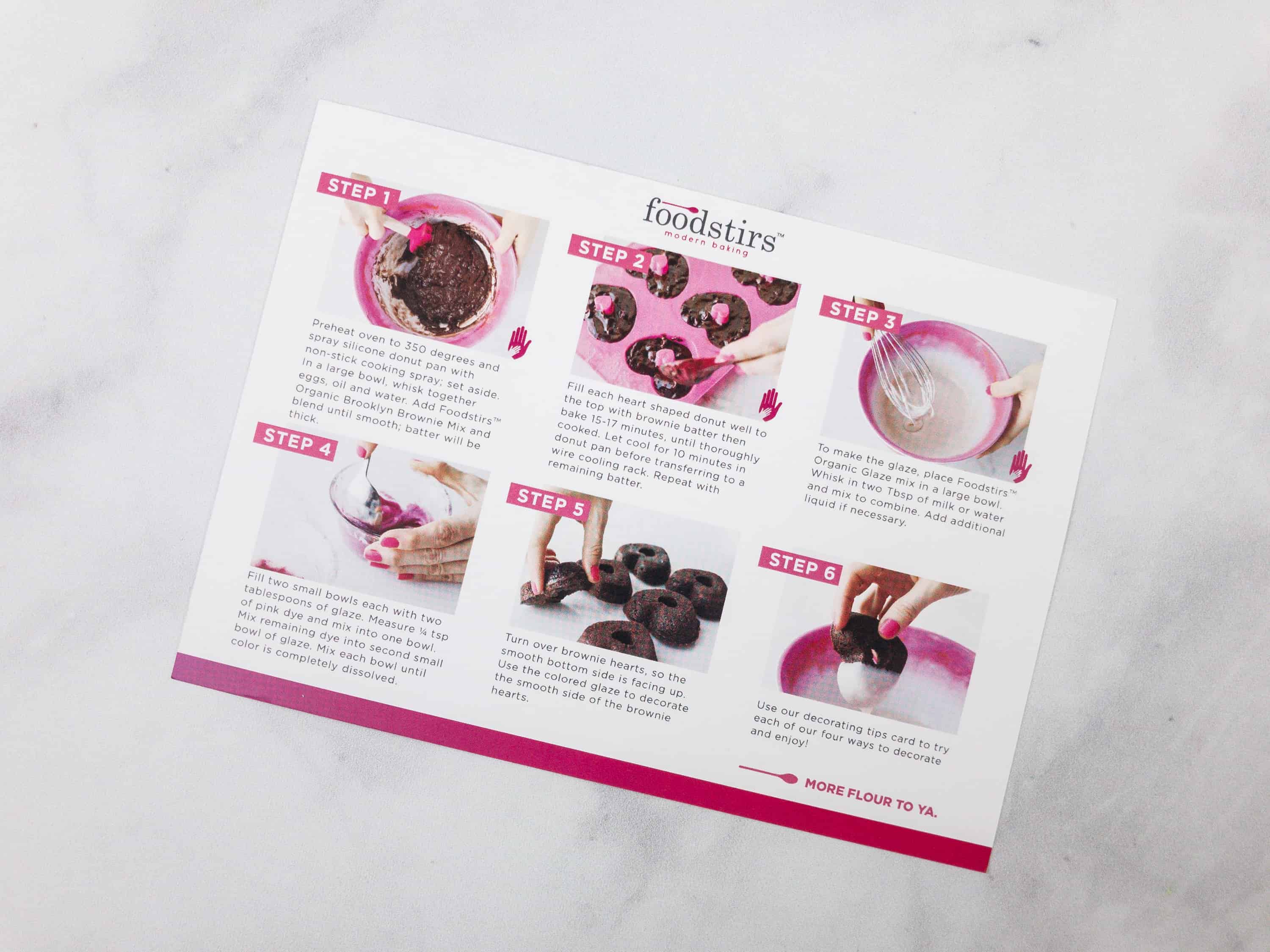 The instructions are detailed and the included photos make it super easy to follow. Some projects suggest a particular styling or finish for decorating — some are more open-ended and encourage you to let your creative juices flow.
Included in the box is a coupon you can use to get $1 off any purchase of Foodstirs Modern Baking Mix in retail stores. Plus it had the photos for the decorating suggestions.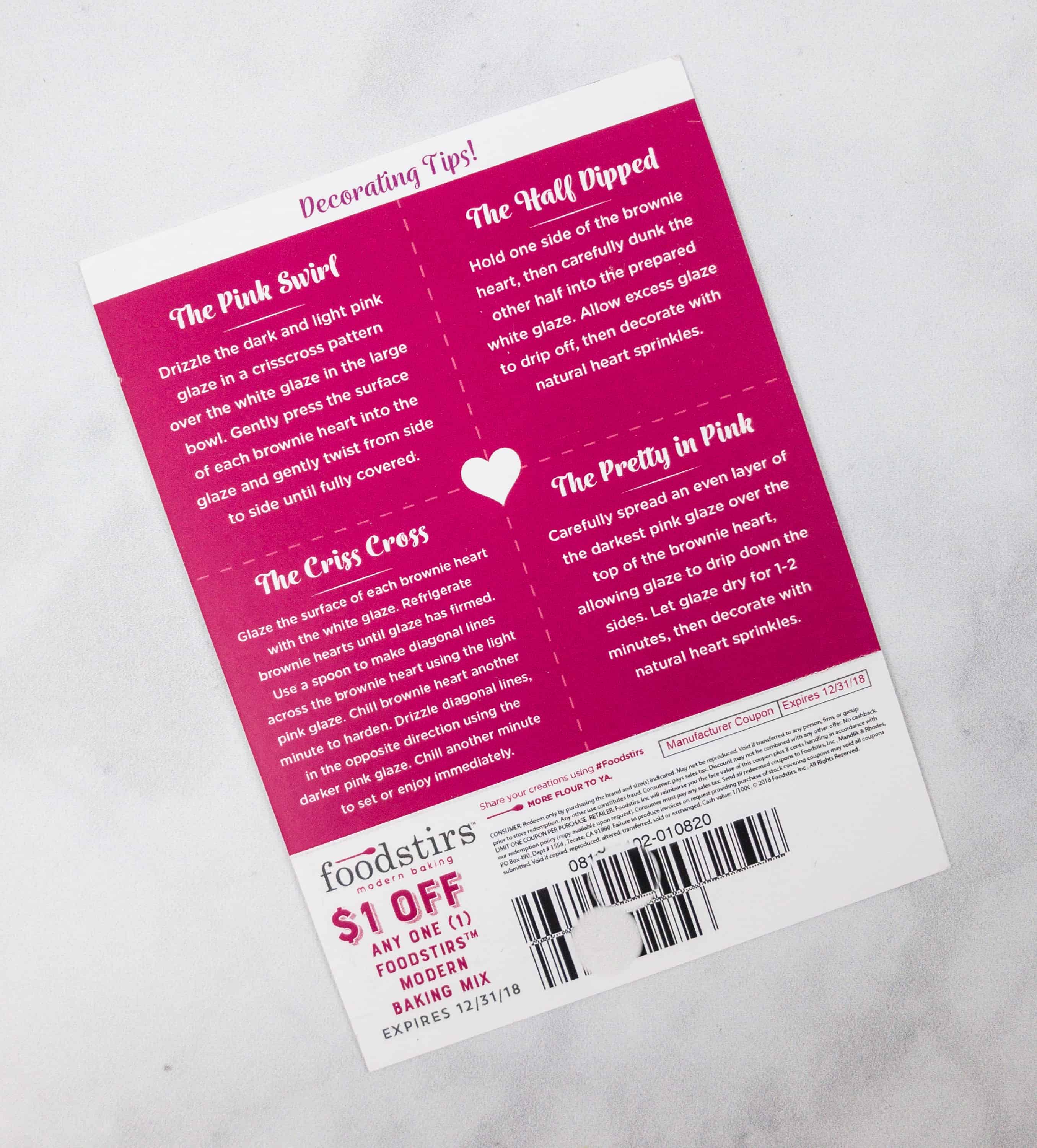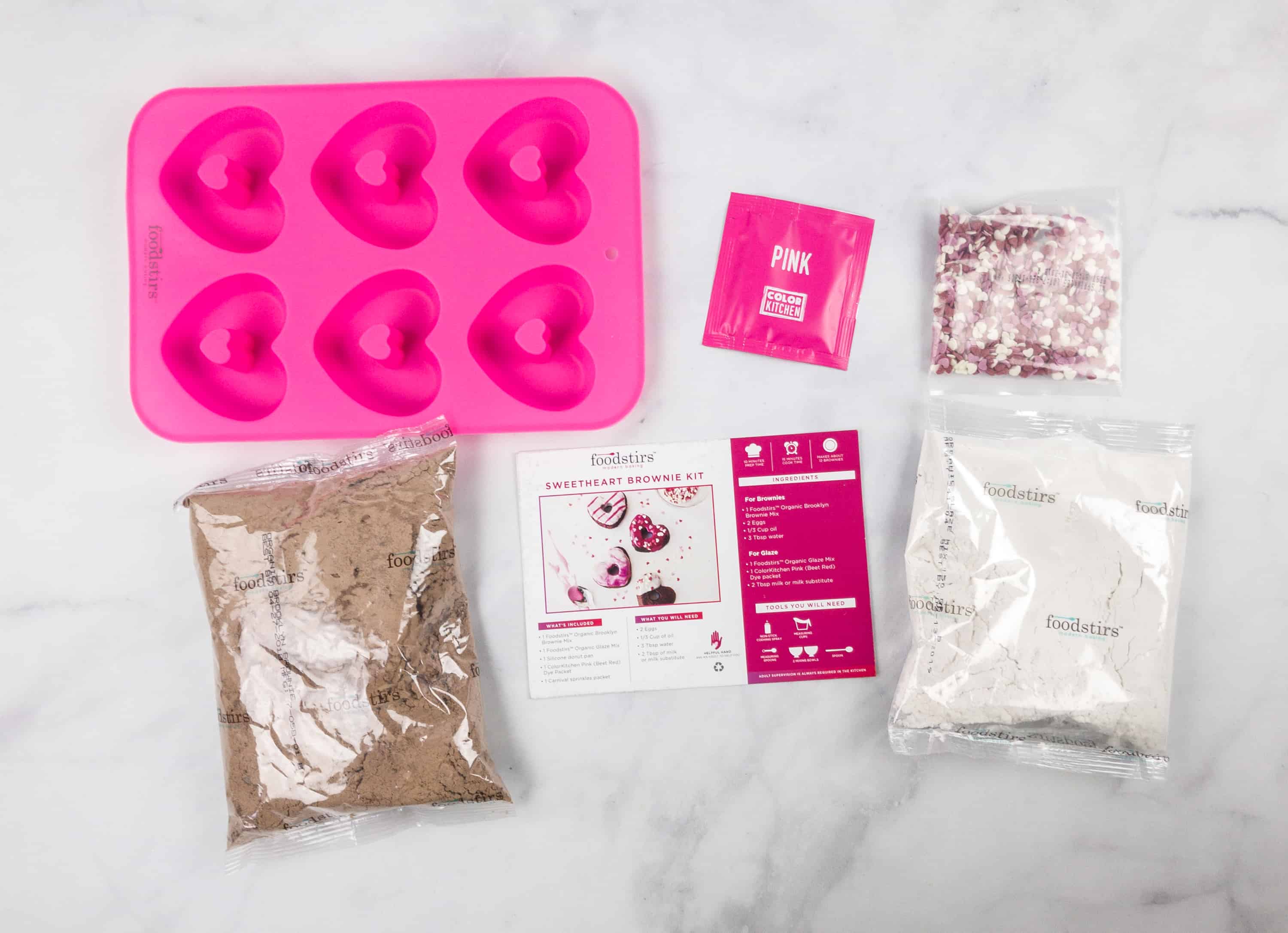 Here's everything inside our box!
There's a heart-shaped silicone donut pan included in the box. Its striking hot pink color goes well with this month's theme!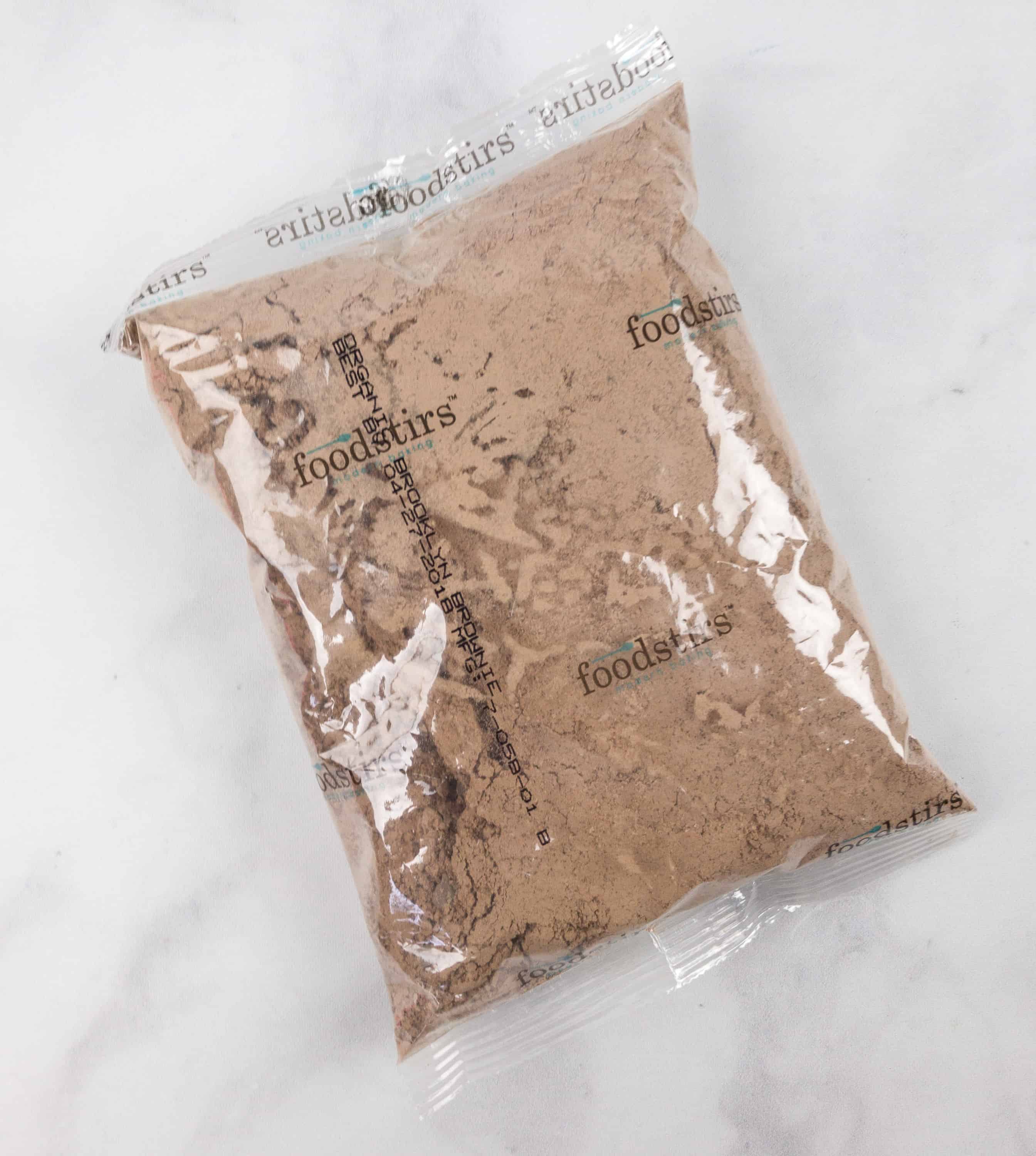 Foodstirs Organic Brooklyn Brownie Mix ($5.99) The ingredients used to make this brownie mix are all organic. It is a ready made batter that is a mixture of cocoa, chocolate chips, and a little bit of salt. Each bag makes about 16 brownies.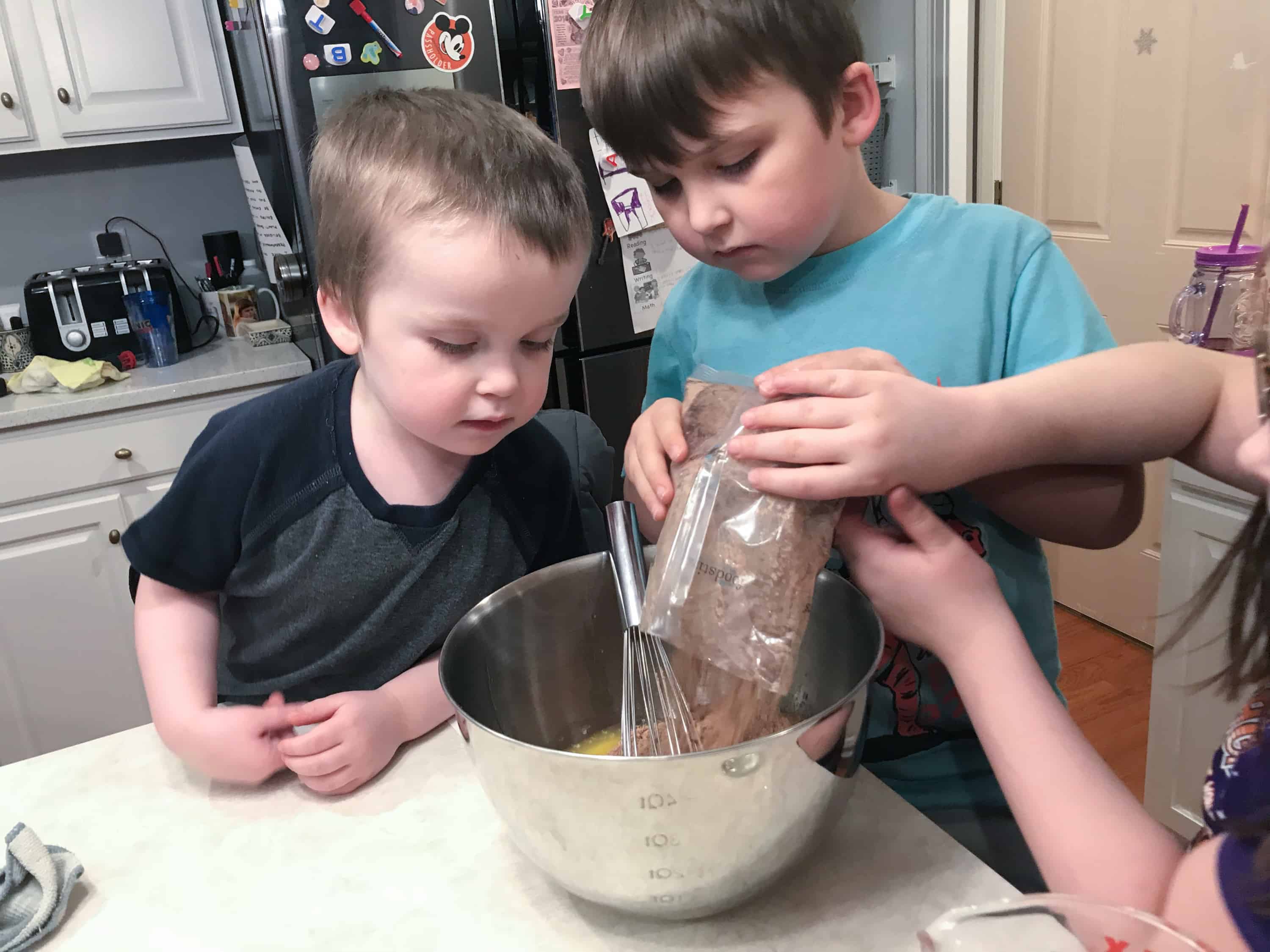 As per the recipe, we just needed to add eggs, oil, and water to complete the brownie batter. It was a great activity to bond with the kids and it kept them busy.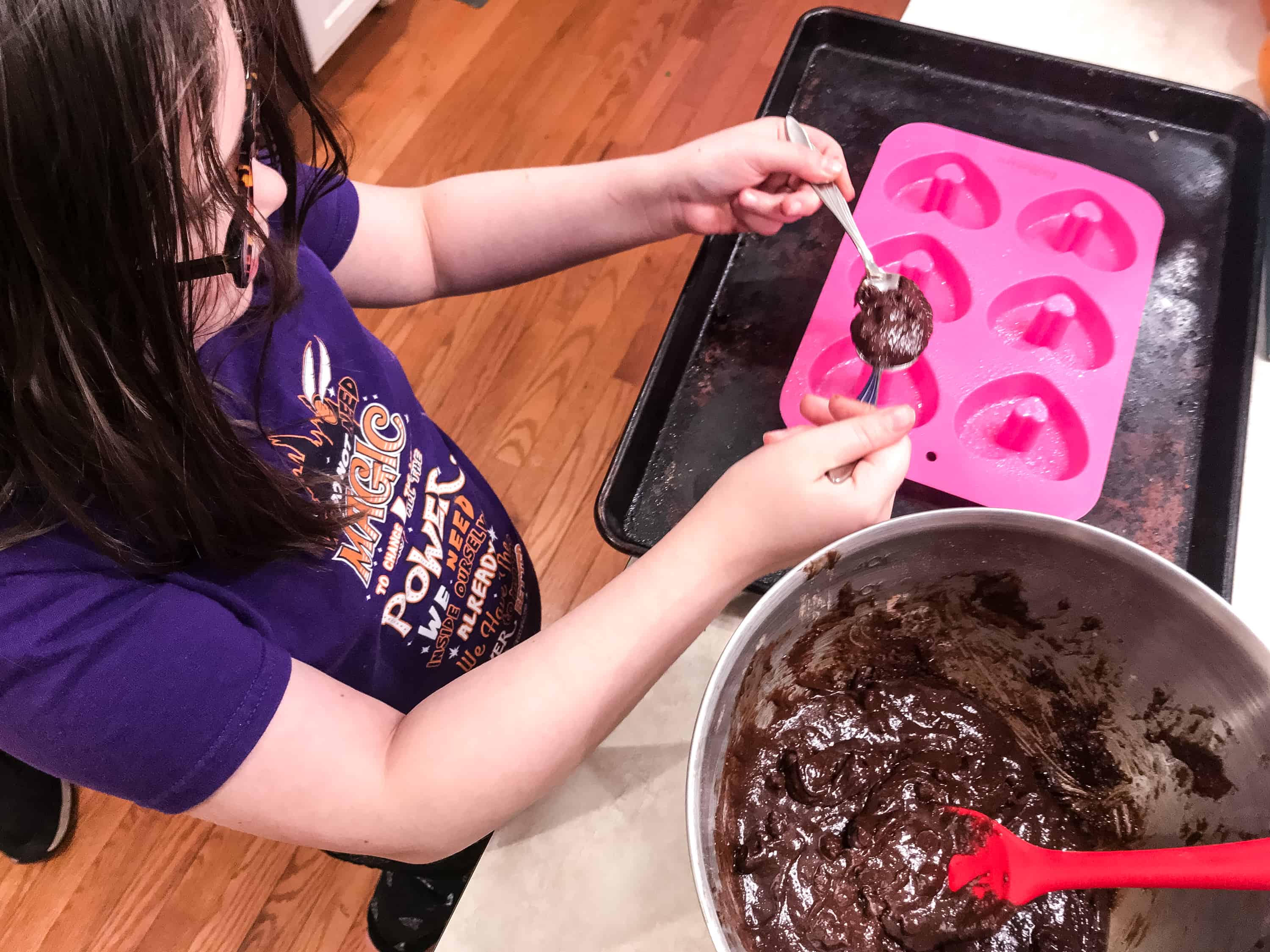 Here's my eldest carefully adding the batter into the cute heart silicon molds. We had to repeat twice in order to make all our heart shaped brownies.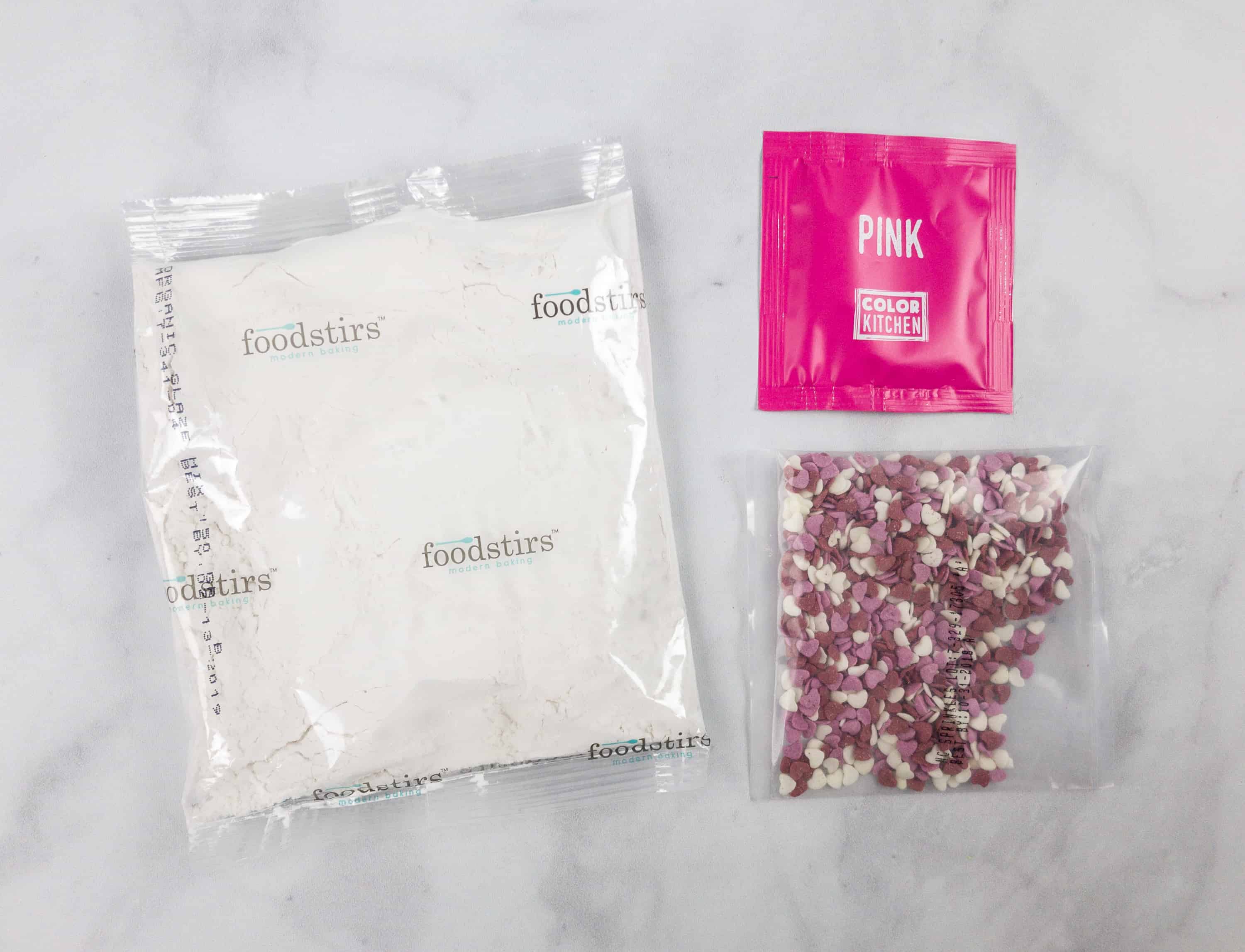 Foodstirs Organic Glaze Mix. This is the base ingredient needed for the icing of the brownies. Once you add a couple of tablespoons of milk, it becomes a white creamy consistency. ColorKitchen Pink Dye Packet (Beet Red) ($2.99) Here's a natural food dye for the icing mix. It's vegan and gluten-free! We didn't take a photo of it, but it's a hot pink powdered dye made from beets! Carnival Sprinkles Packet. These are cute heart shaped candy sprinkles in white, pink, and red.
It was a fun experience baking and decorating these brownies. Can you believe that hot pink dye is natural?! Nature is amazing!
We tried out the suggested design from the info card and it's just right for Valentine's Day!
The candy sprinkles are really cute and sweet!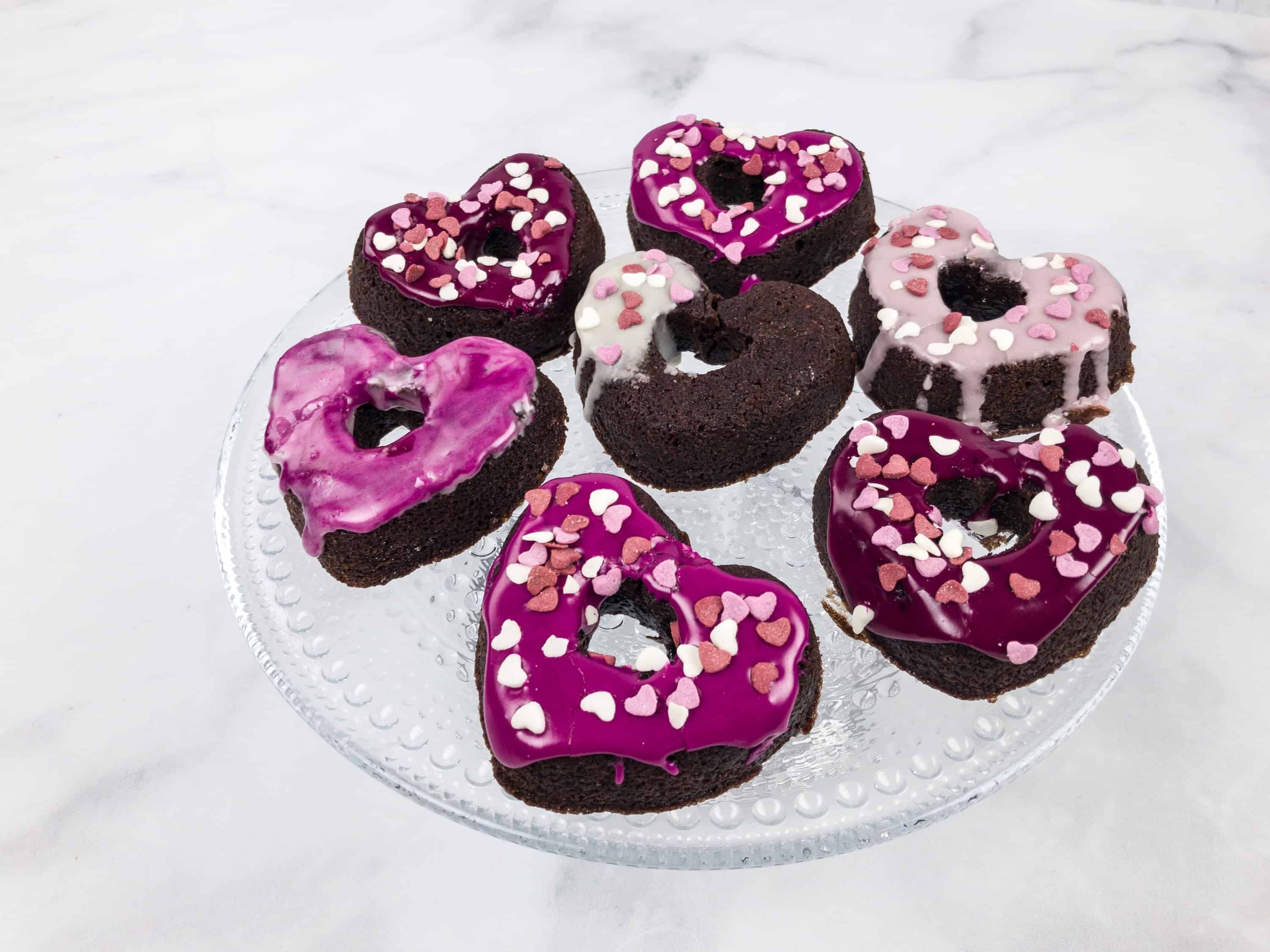 You can also opt for doing your own design if you want to try something different.
It looks nice too even with just plain icing. Foodstirs February box was filled with lots of pink and hearts, just in time for Valentine's! It was a great family bonding experience, everyone had fun baking and decorating the heart-shaped brownies. What's great about this subscription is that almost all of the ingredients have already been provided already so it's hassle free. This box is ideal for those wanting to try out baking and decorating without stressing about gathering specialty ingredients and decorations. Plus the brownies were amazing! Did you do Foodstirs this month? What did you think of our Brownie Hearts?