Foodstirs is a monthly baking subscription box. Every month you'll receive family-oriented baking kits made with premium and real ingredients, free of preservatives, artificial dyes, and flavors. The mixes use organic and non-GMO ingredients when available.
Your subscription will start with the kit indicated on the subscription information page!
The theme for December was Very Merry Gingerbread Family Kit.
DEAL: Save 20% at Foodstirs with coupon code PARENTS20!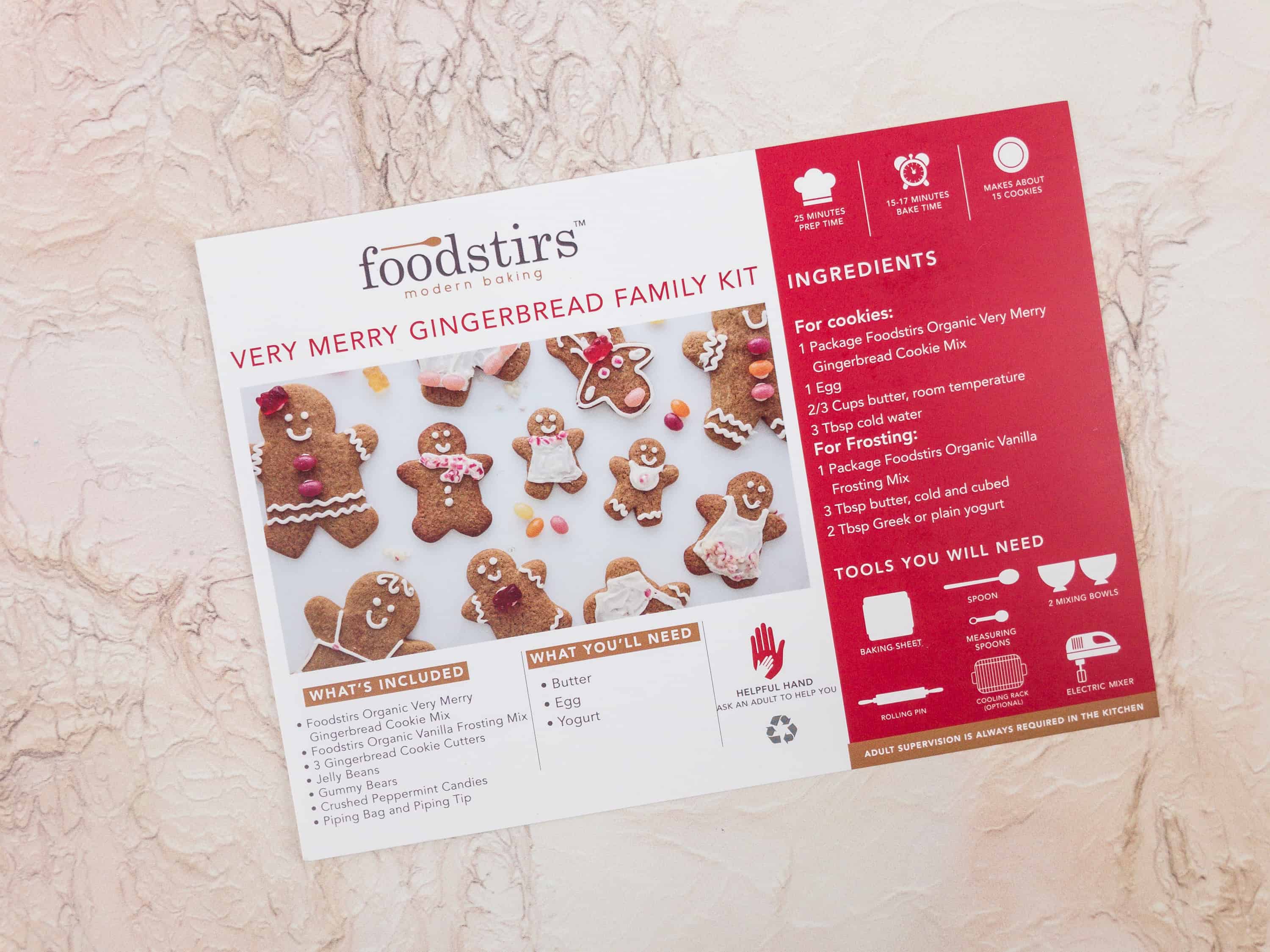 The box includes a card letting you know the ingredients needed, tools, baking time, quantity, etc.
I like that it breaks down the ingredients you need twice (the second time being what you need at home). The kit includes all dry ingredients and decorative items — you supply eggs, butter, and other dairies when needed. Most projects call for a stick of butter or so, and icings usually require some yogurt.
The information card also has useful tips written on it — usually, there is a factoid and a couple of options for adding some extra flair or flavor to your creation.
The box includes complete nutritional and ingredients information. You will like the ingredients – never anything artificial, and the ingredients are primarily organic with only natural food dye. The information covers every component of the kit, from mixes to decorations, but it doesn't contemplate anything you are instructed to add, such as butter or yogurt.
The instructions are detailed and the included photos make it super easy to follow. Some projects suggest a particular styling or finish for decorating — some, like the gingerbread men, are more open-ended and encourage you to let your creative juices flow.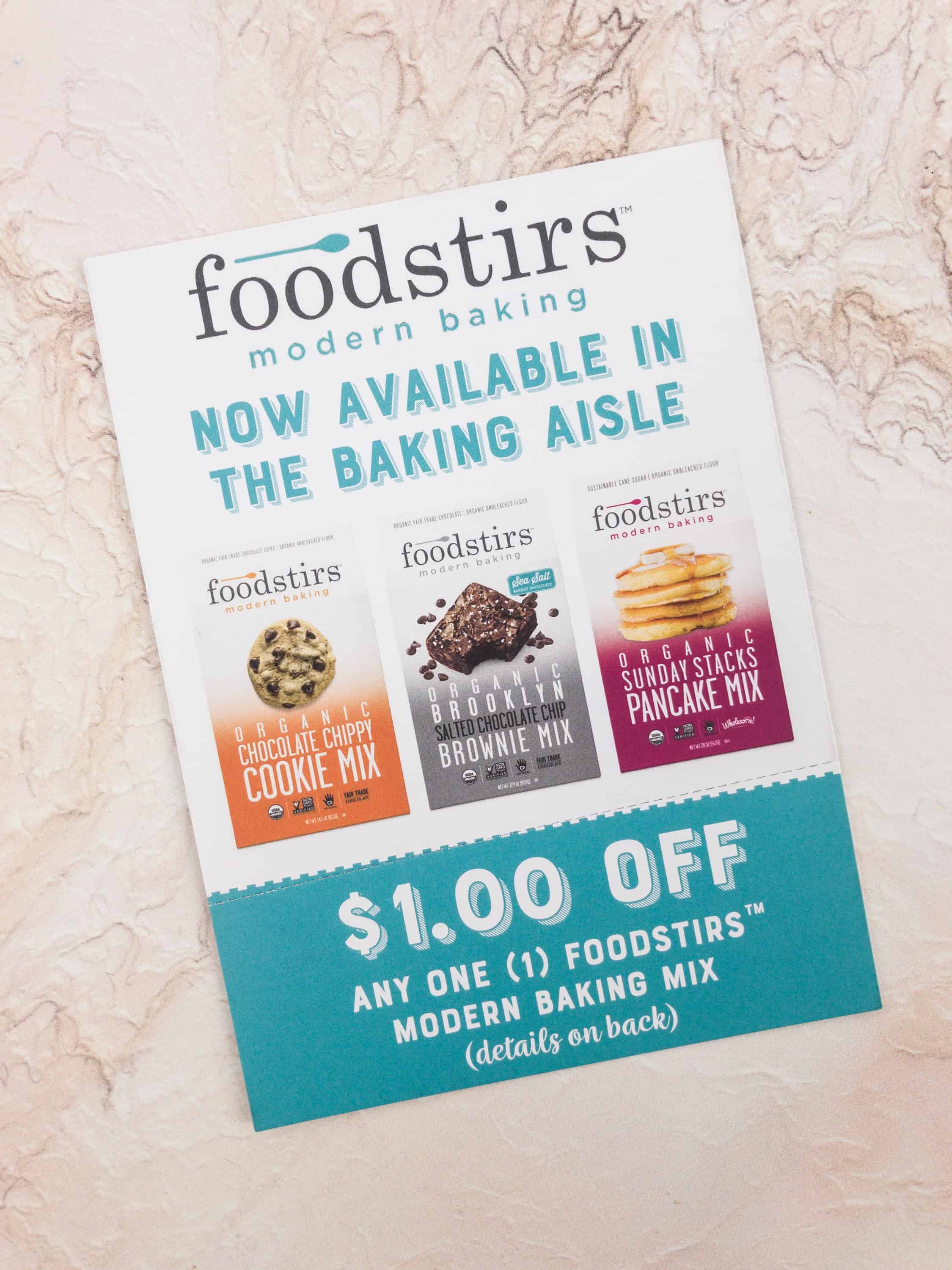 Included in the box is a coupon you can use to get $1 off any purchase of Foodstirs Modern Baking Mix in retail stores.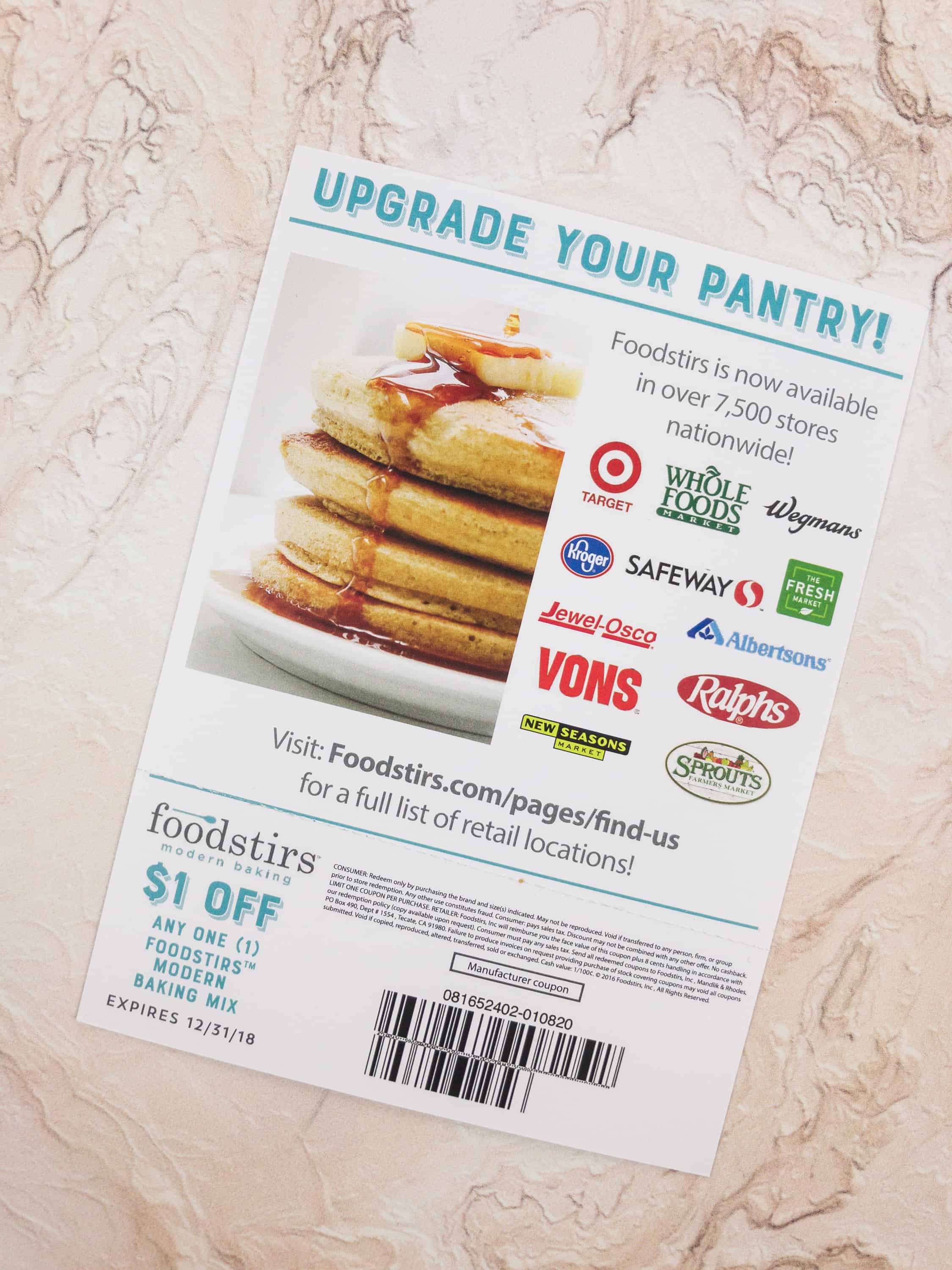 We love the Foodstirs mixes! Even on those occasions when our Foodstirs project has gone a bit sideways aesthetically, the flavor and texture of the cake or cookie base is always wonderful. This really sets Foodstirs apart from the store-bought food project kits, like gingerbread houses, etc. Foodstirs is made for eating and enjoying — it just happens to look nice, too!
Here's everything inside our box!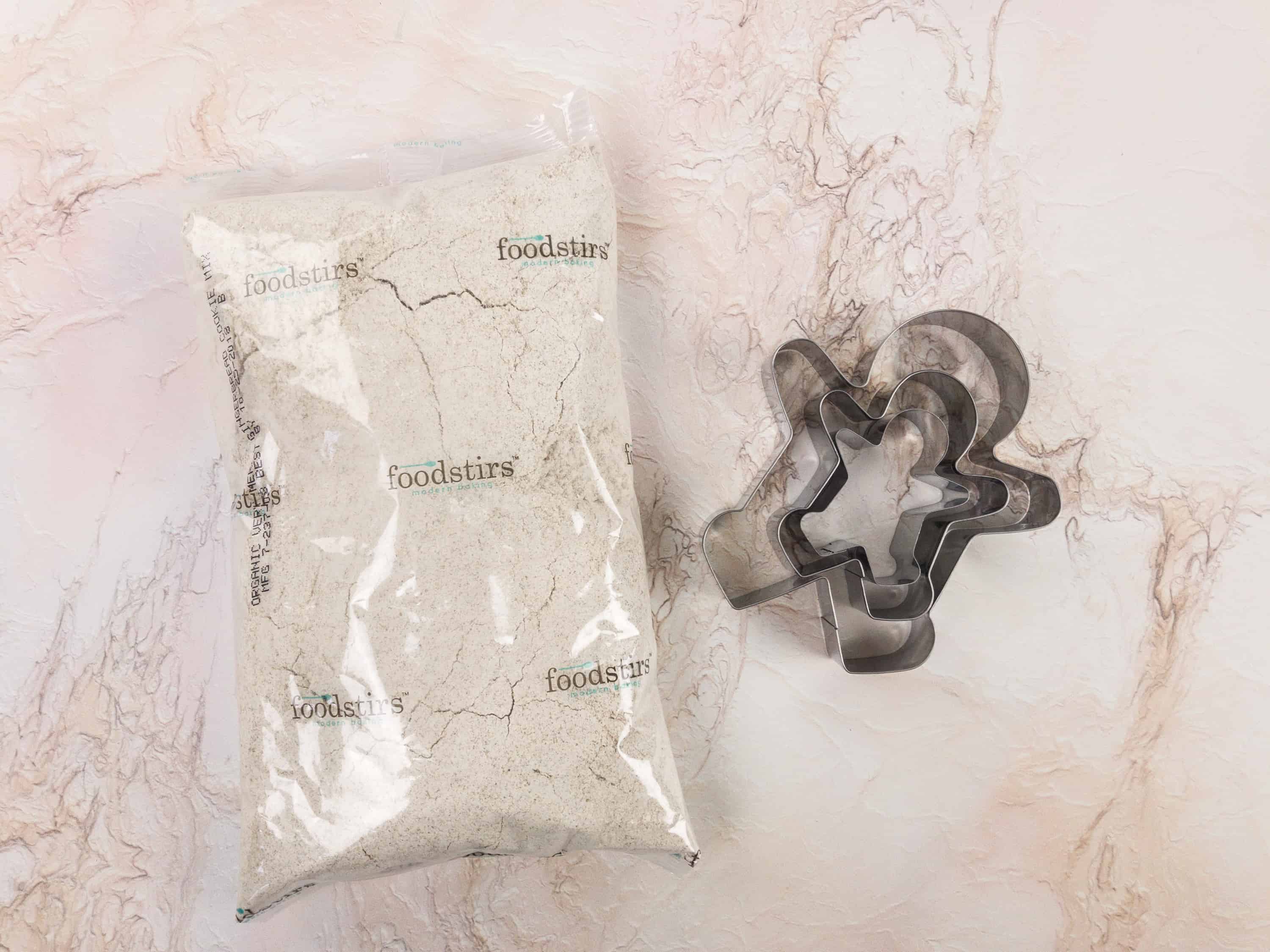 It included Very Merry Gingerbread Cookie Mix and gingerbread cookie cutters in three different sizes. These mixes are all natural and organic.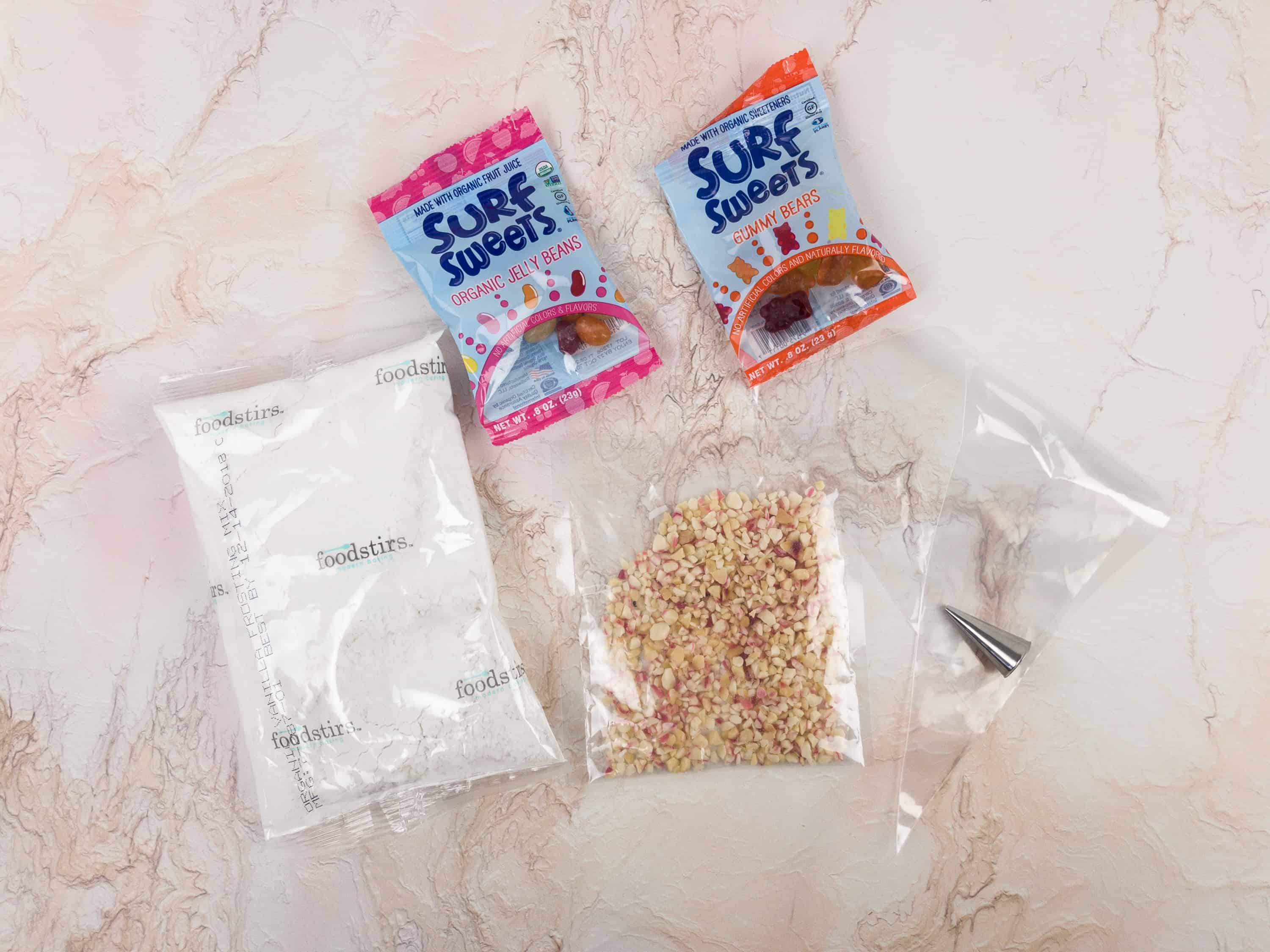 To decorate the cookies, we received Organic Vanilla Frosting Mix and one pack each of Surf Sweets Gummy Bears, Surf Sweets Organic Jelly Beans, and organic crushed peppermint. A frosting bag with tip was also included so we can decorate easily!
Here are our freshly baked cookies! We used the cookie cutters to create cookies in different sizes. The mix contained little chips of molasses candy which created some flavor bursts in our cookies!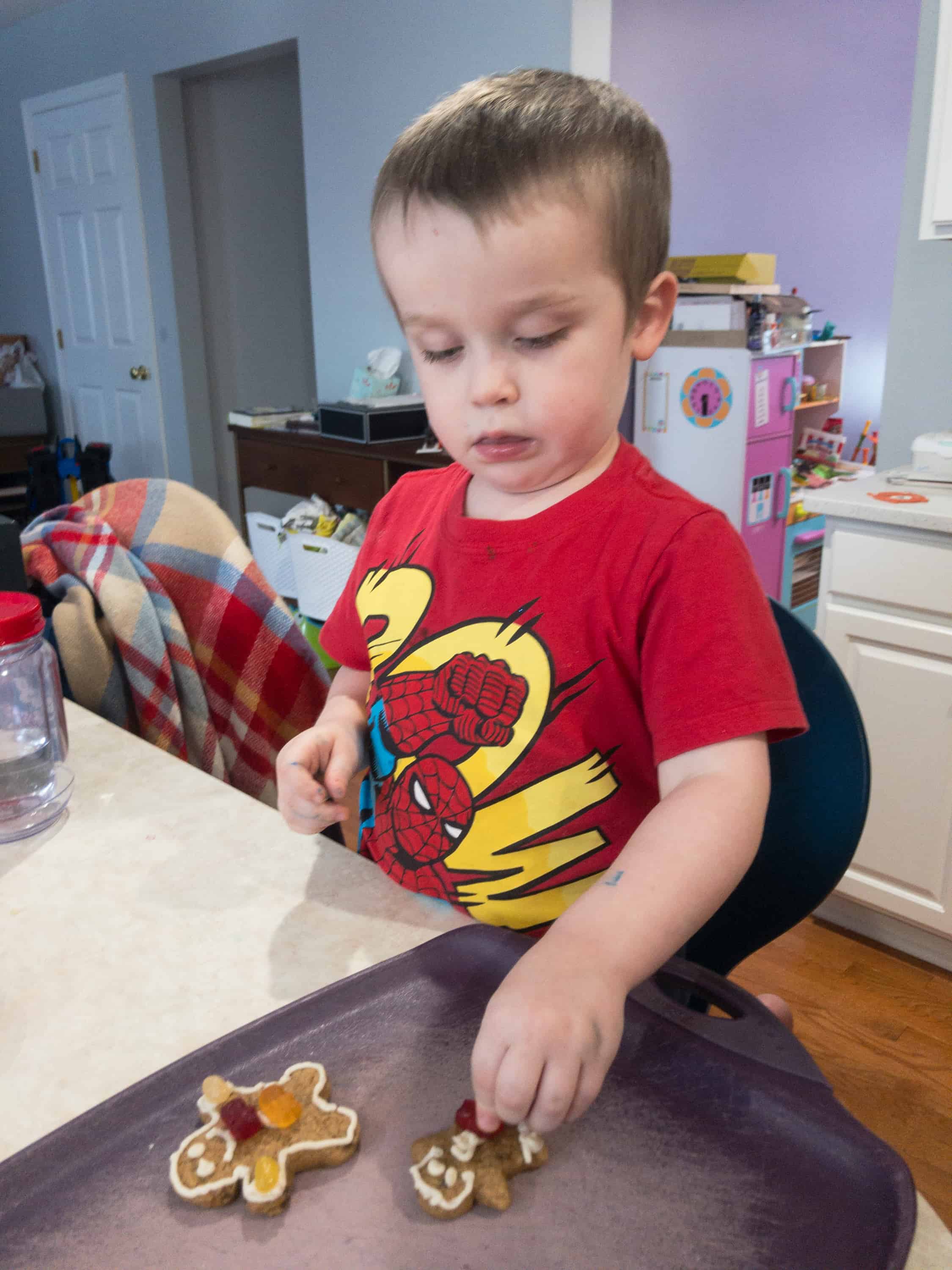 I let the kids do whatever design they want to put on each cookie. I wouldn't normally think of Gummy Bears as a decoration for gingerbread men, but they were a hit with my son!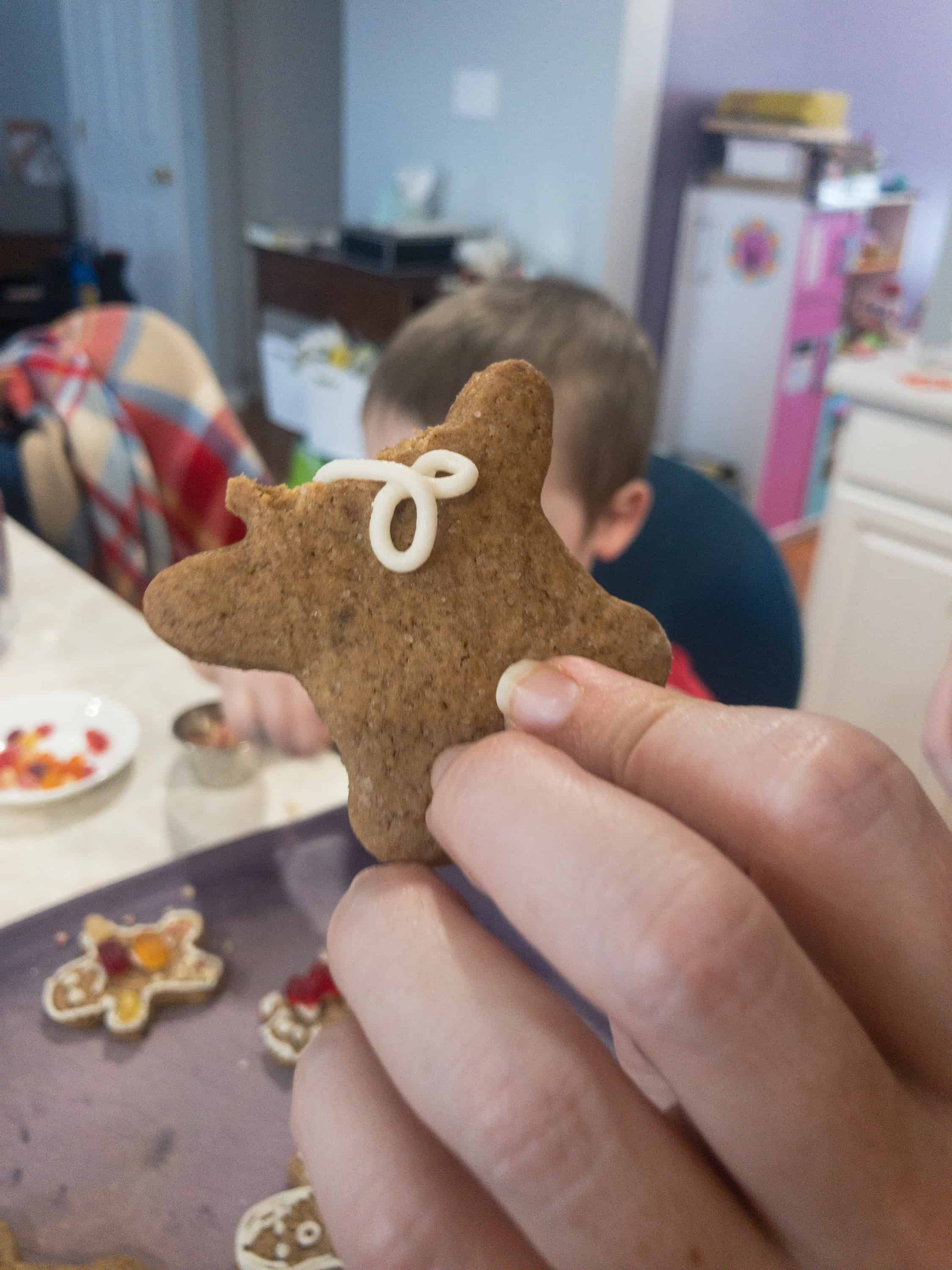 One of them can't even wait and immediately ate a gingerbread cookie head. LOL!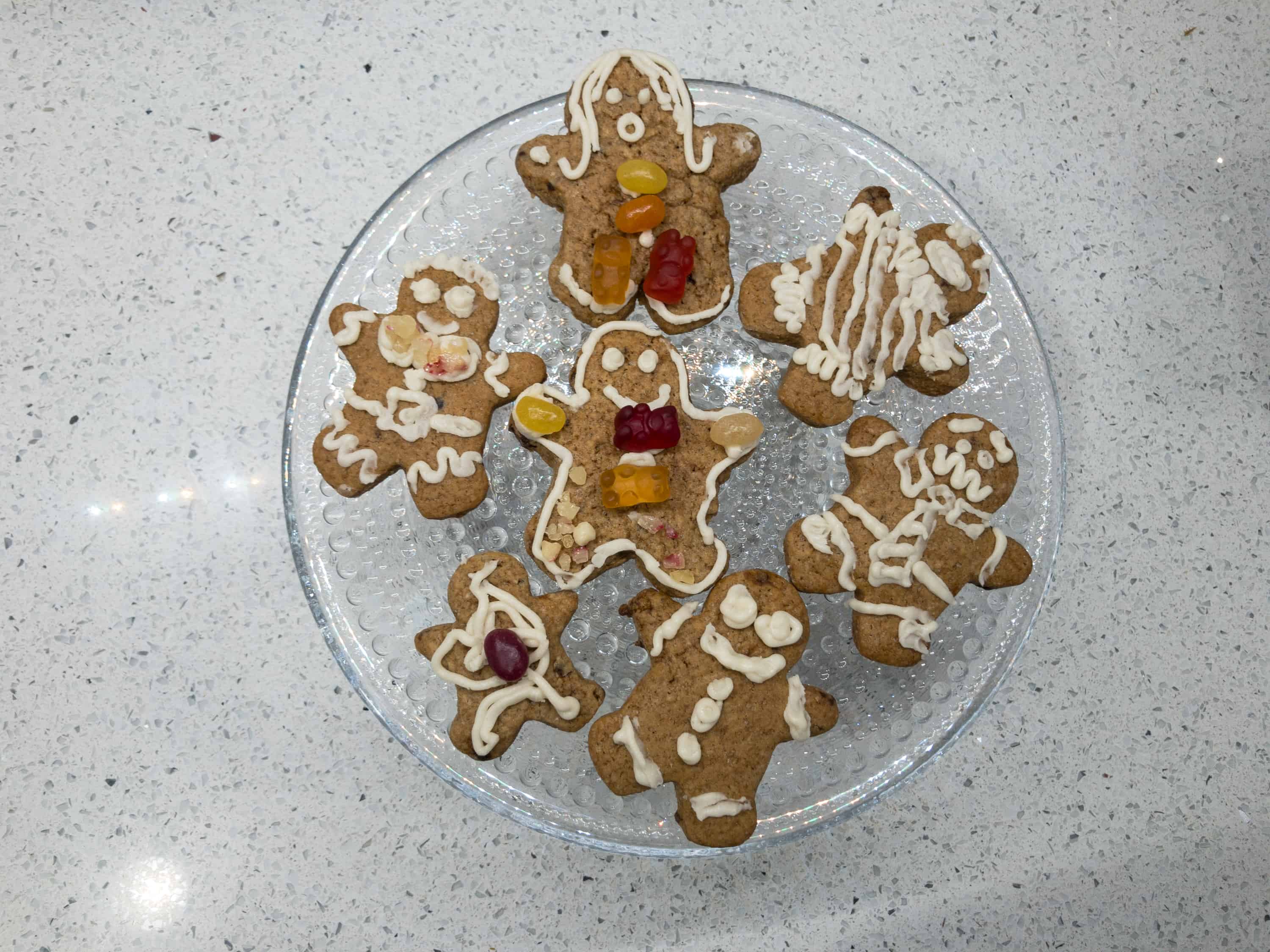 Here are the first few cookie masterpieces! I think the kids were really delighted designing these gingerbread cookies…
…but it seems the gingerbread cookies didn't enjoy their new look. ?
If it's to scare the eater, then my son really did a good job. This one really looks creepy!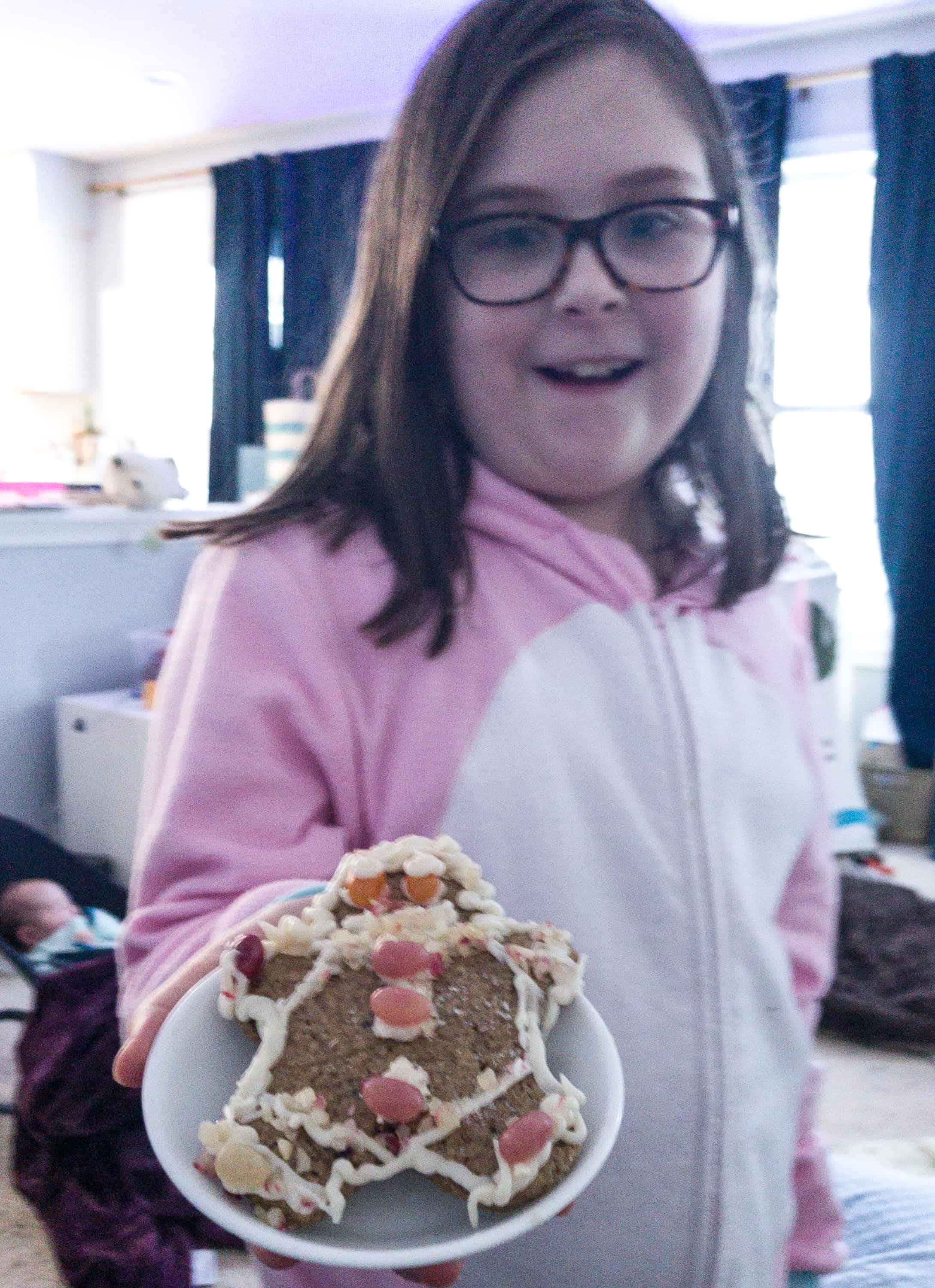 Finally, one cute gingerbread was made. My daughter put lots of jelly beans on her masterpiece!
This month's Foodstirs was awesome. Everyone had fun decorating the cookies, including me! We didn't encounter any problem because all the main ingredients and tools were already provided, not to mention the detailed recipe on the card. The finished product makes a great prize for a job well done!
Did you do Foodstirs this month? What did you think of our Gingerbread Family?