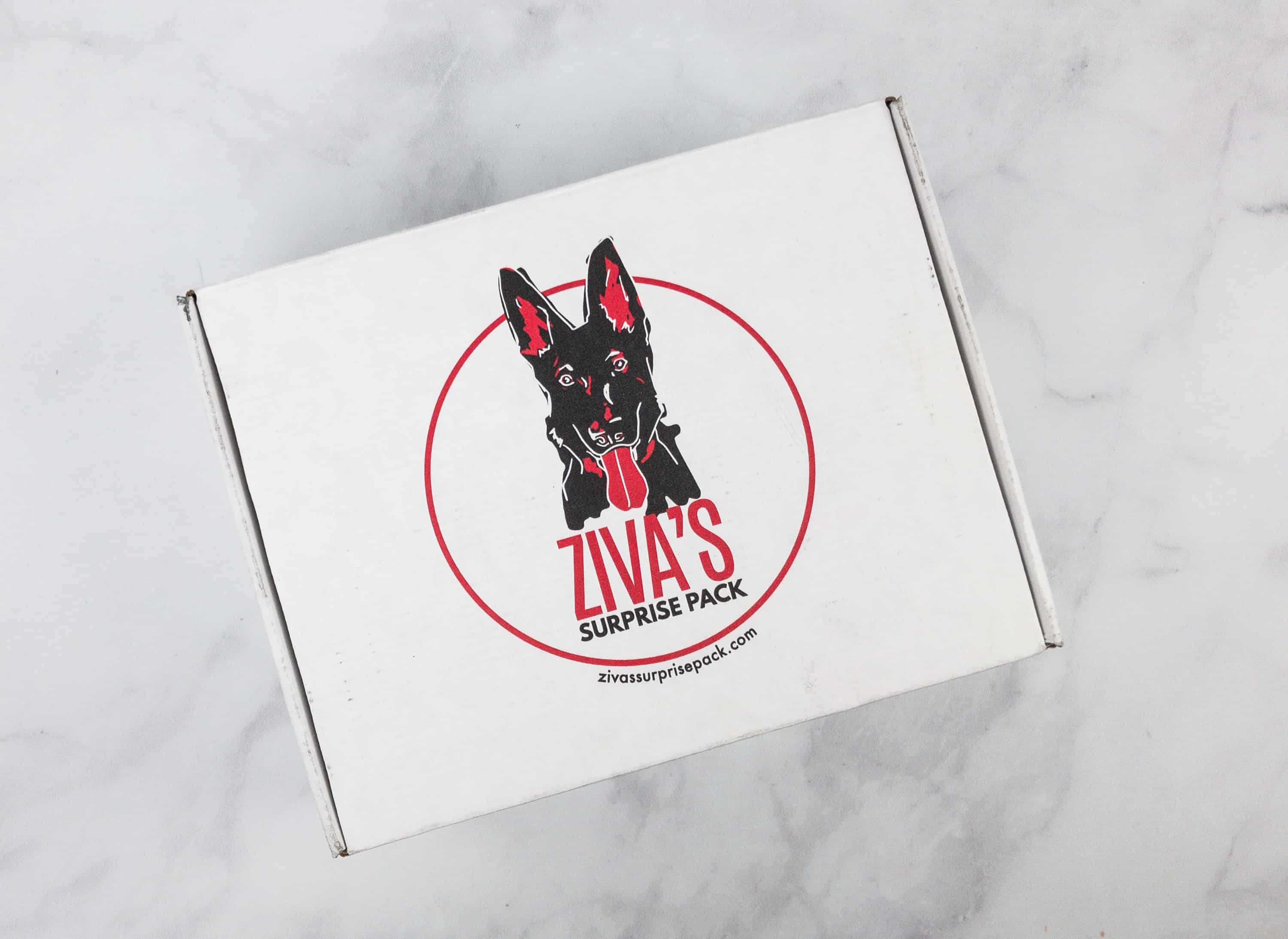 Ziva's Surprise Pack is a monthly subscription that delivers two-paws up dog treats from their sister company Scout & Zoe's. The box costs $16.95 per month for two treats, or $25.95 for their multiple dog box with four treats.
This is a review of the $25.95 4-treat box.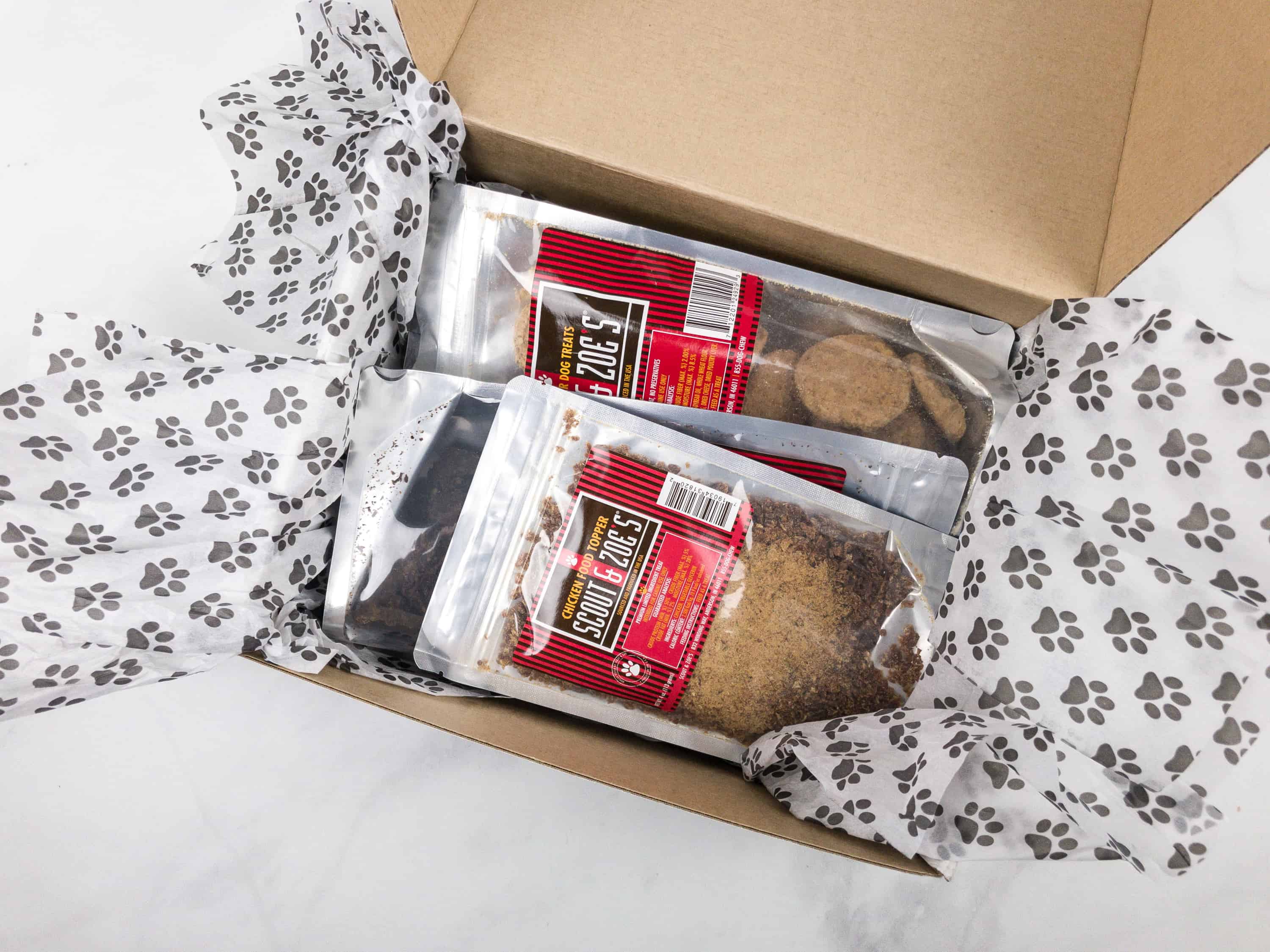 All the treats are non-GMO and preservative-free, USA sourced and produced with premium, human-grade raw ingredients that don't include soy, corn, or wheat.
Dean is patiently waiting for the munchies!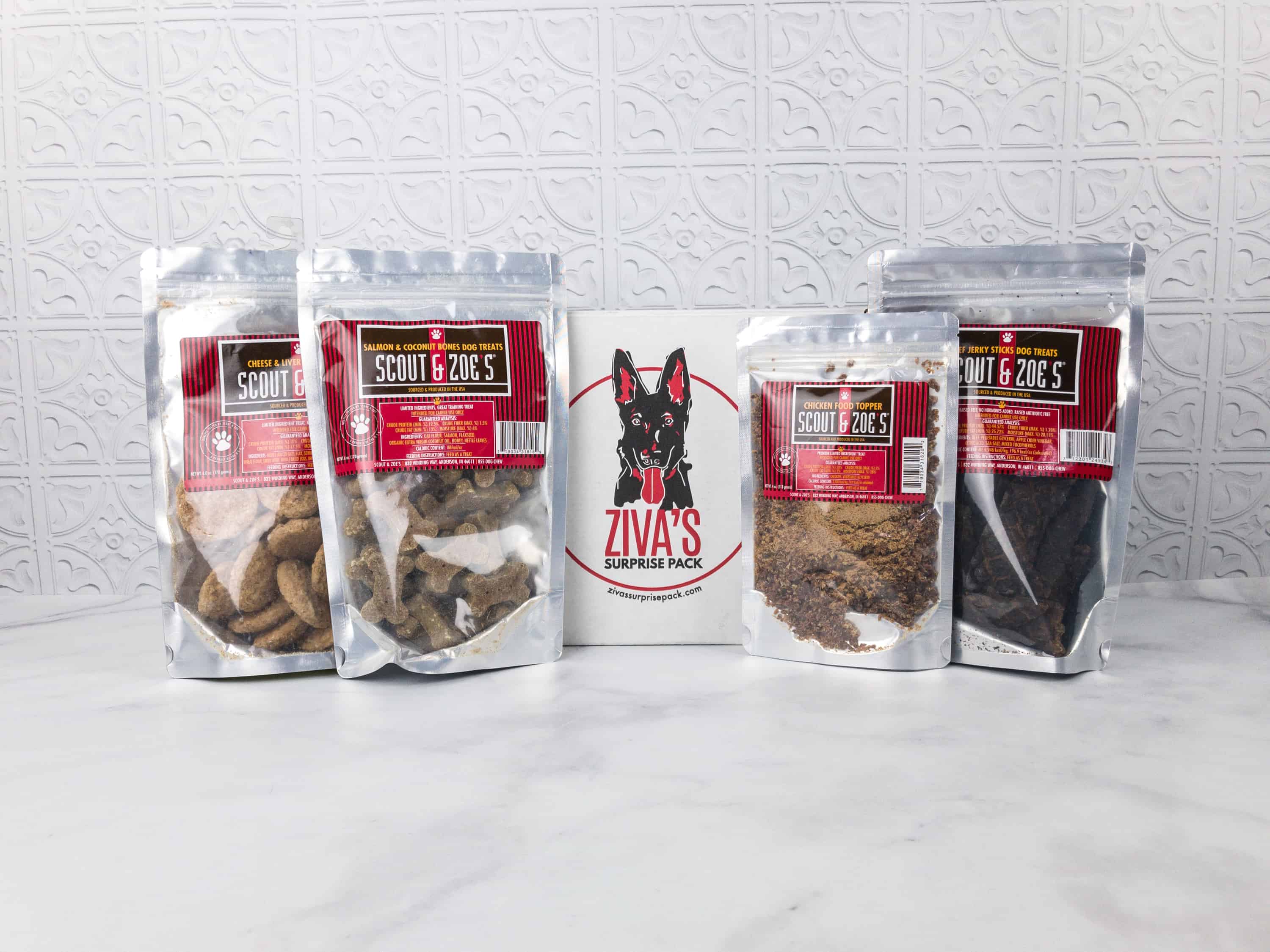 Everything in the box!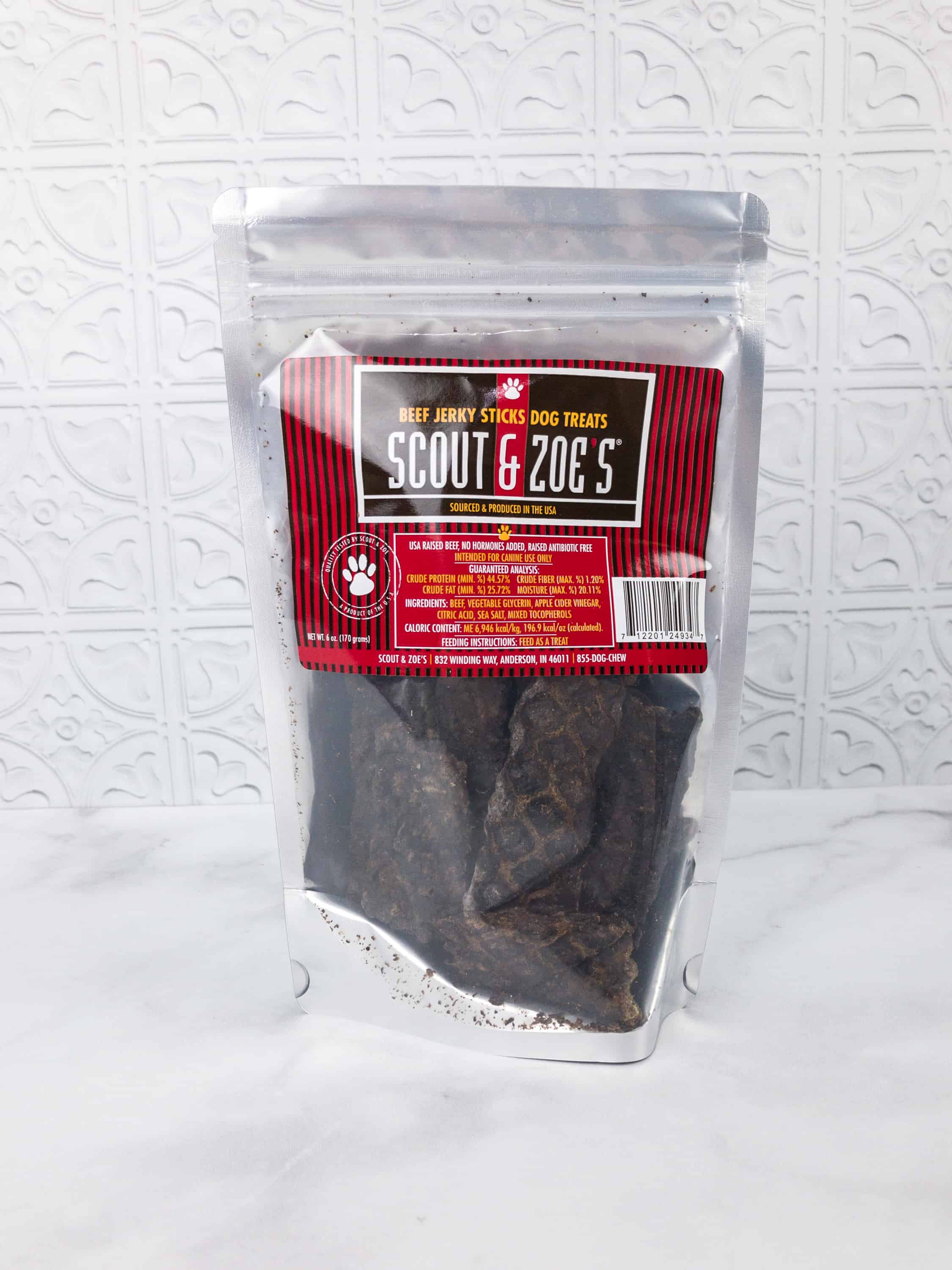 Scout & Zoe's Beef Jerky Sticks Dog Treats ($14.99) These jerky sticks are made from human-grade, USA-sourced beef. Each piece is nice and chewy but breaks apart easily, ideal for feeding as a treat!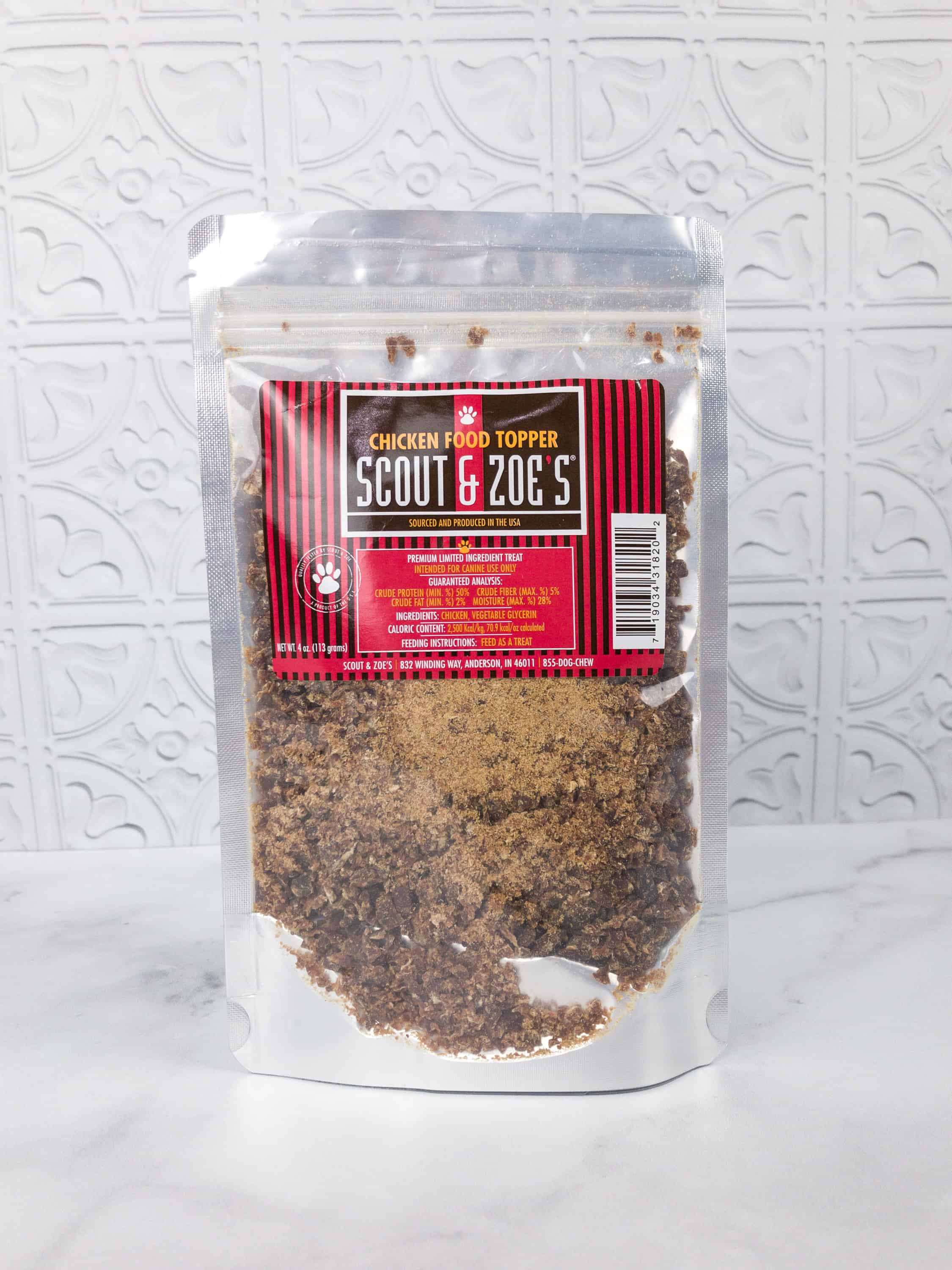 Scout & Zoe's Chicken Food Topper ($11) Made from 100% gradually roasted chicken, this food topper is great for enticing picky pups to dive into their food. Or in our case – getting our treat fiend (our older dog Lindy) to eat actual dog food.
Scout & Zoe's Salmon And Coconut Bones Dog Treats. These bone-shaped treats are made with all natural ingredients including oat flour, salmon, flaxseed, organic extra virgin coconut oil, honey, and nettle leaves. They are great as training rewards!
Scout & Zoe's Cheese & Liver Dog Treats. Beef liver is good for dogs because it provides protein, fat, and vitamin A, which help them stay healthy. This bag of dog treats contain 100% slowly roasted liver, made even tastier by dried cheese. Each piece is crunchy and cookie-shaped! The dogs went absolutely bonkers over these.
Here is a closer look at each snack from Scout & Zoe's!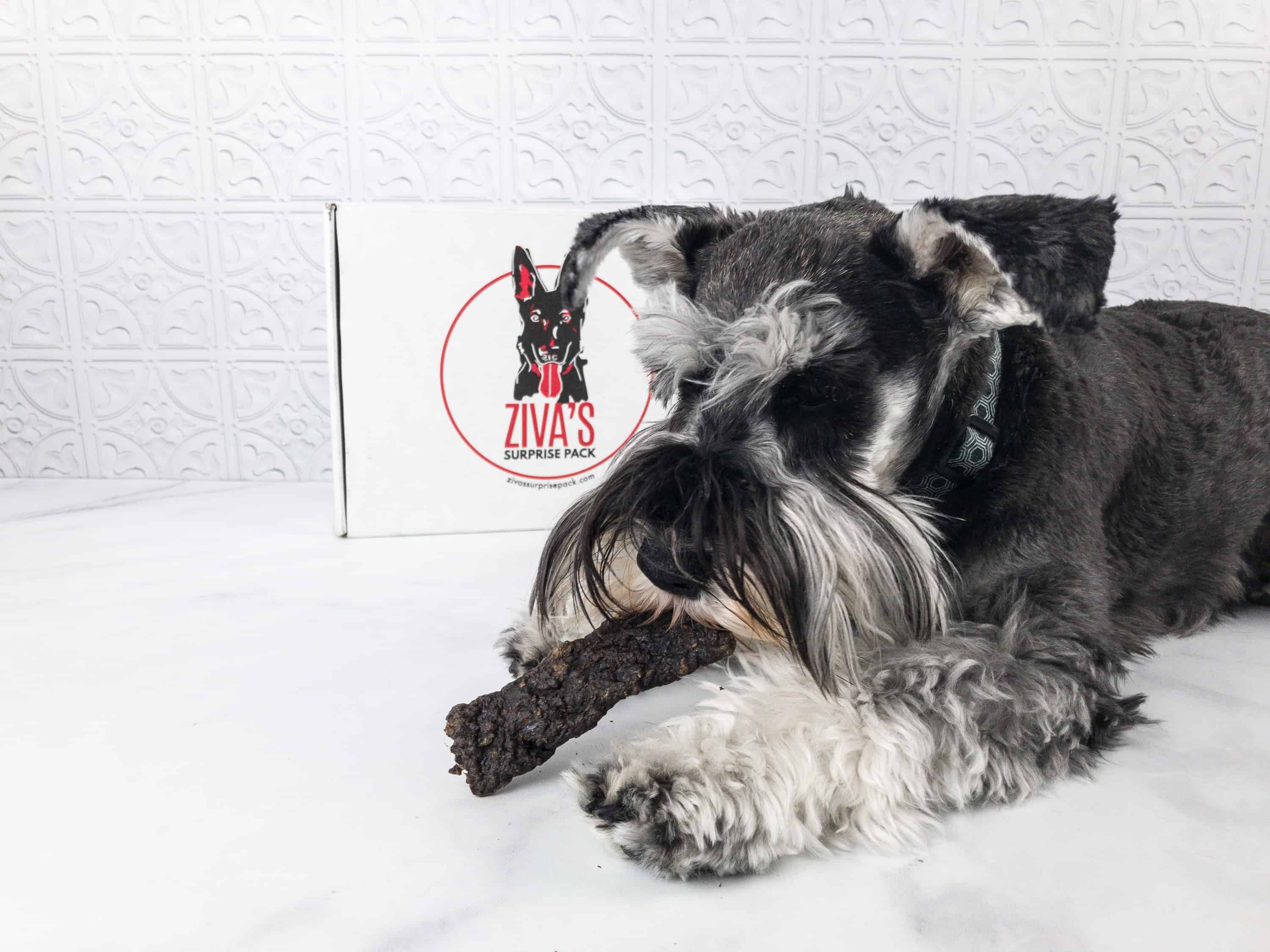 Seems like Dean wants to go for the Beef Jerky Sticks Dog first!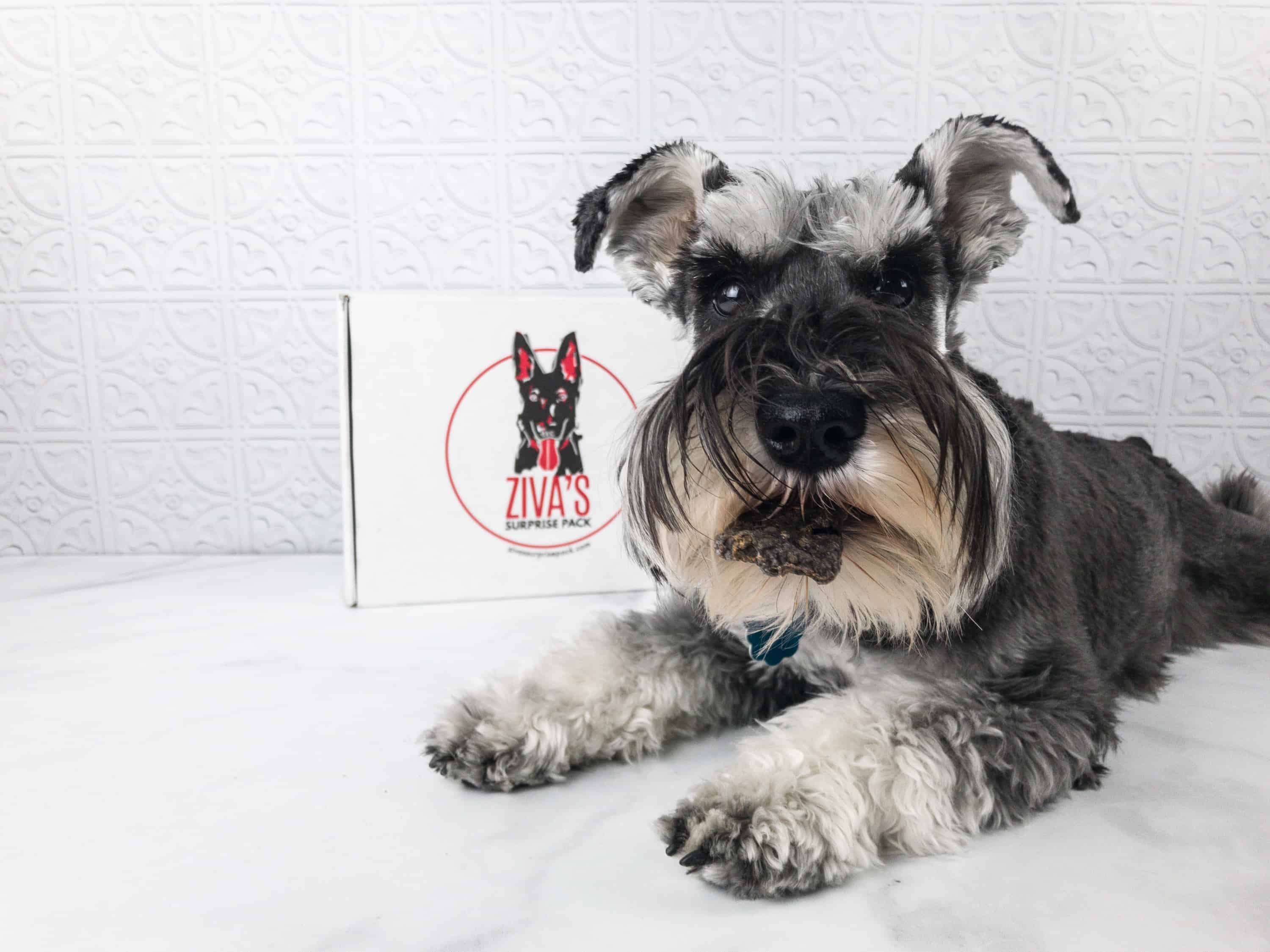 It's just a matter of time 'til he asks for another piece of jerky stick!
This month, Ziva's Surprise Pack provided us with a wonderful line-up of exclusive dog treats from Scout and Zoe's. All items are not just delicious and generously packed, but safe and healthy for our pups too. Since the bags are resealable, there's no need to worry about the freshness of the treats. You can just take out what the dogs need, reseal, and reserve for the next day! Indeed, it's the kind of surprise that will make both the dogs and their humans happy! If the bags look familiar, we've sampled these treats multiple times in many dog boxes (both as Scout & Zoe's brand and as private label) and they are amongst our dogs' very favorite treats. We couldn't be more delighted to find this premium treats-only dog subscription box!
What do you think of this month's Ziva's Surprise Pack?