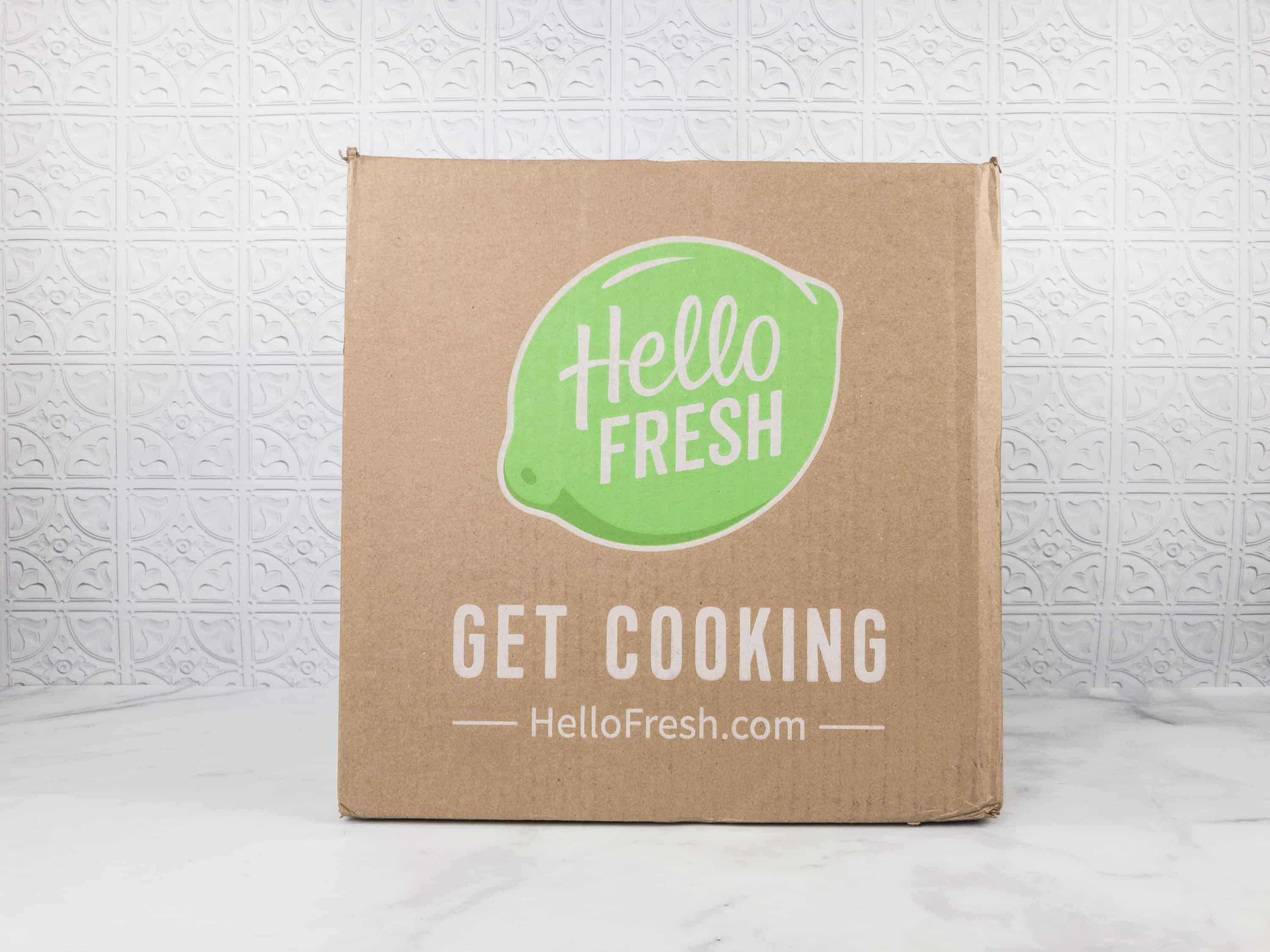 Hello Fresh is a weekly meal kit subscription box with complete recipes and high-quality ingredients to make your own fresh, healthy, gourmet meals at home.
They offer three different subscription options — Classic (choose 3, 4, or 5 meals for 2 people or 3 meals for 4 people from 6 weekly options/$9.99 per serving for the basic plan, $11.50 per meal for unlimited meal choice), Vegetarian (receive 3 HF-selected meals for 2 or 4 people/$9.99 per serving ), and Family (receive 3 HF-selected meals for 2 kids and 2 adults/$8.74 per serving). You can always pause the subscription to skip a week if you need to – this is super handy for vacations!
This is a review of the Hello Fresh Classic Box!
The ingredients for each meal are packed in a separate bag within a larger, insulated box. The rigid inserts both insulate and protect the food from any damage to the external box. Several ice packs keep everything cold, and the food bags are separated from the icepacks by a divider. Meat is packed at the bottom, sandwiched amongst the ice.
DEAL: Save $40 off your first two boxes – no coupon code required, just use this link for the deal!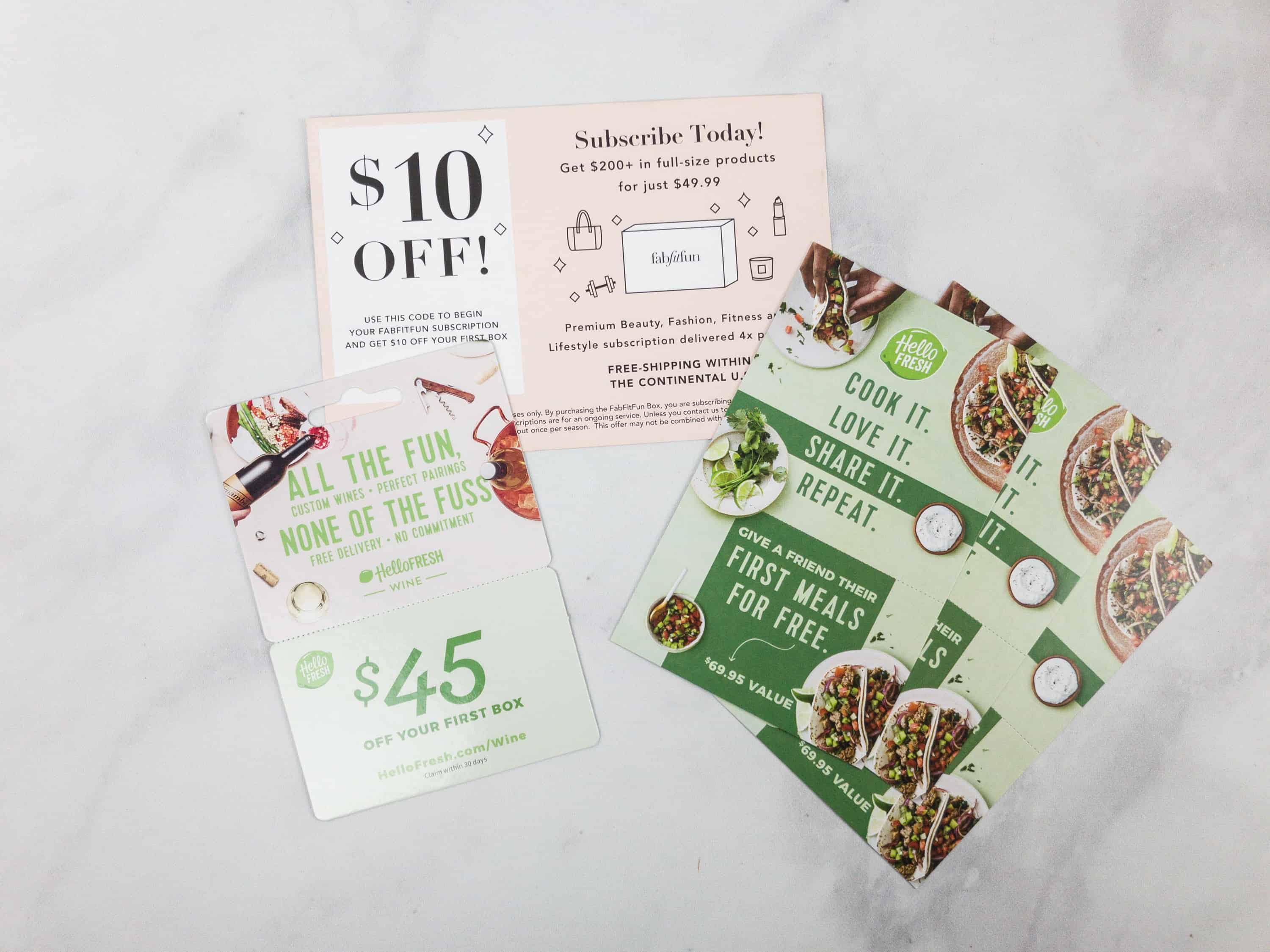 The box also came with coupons from FabFitFun and Hello Fresh Wines, plus free first meals vouchers to give to friends!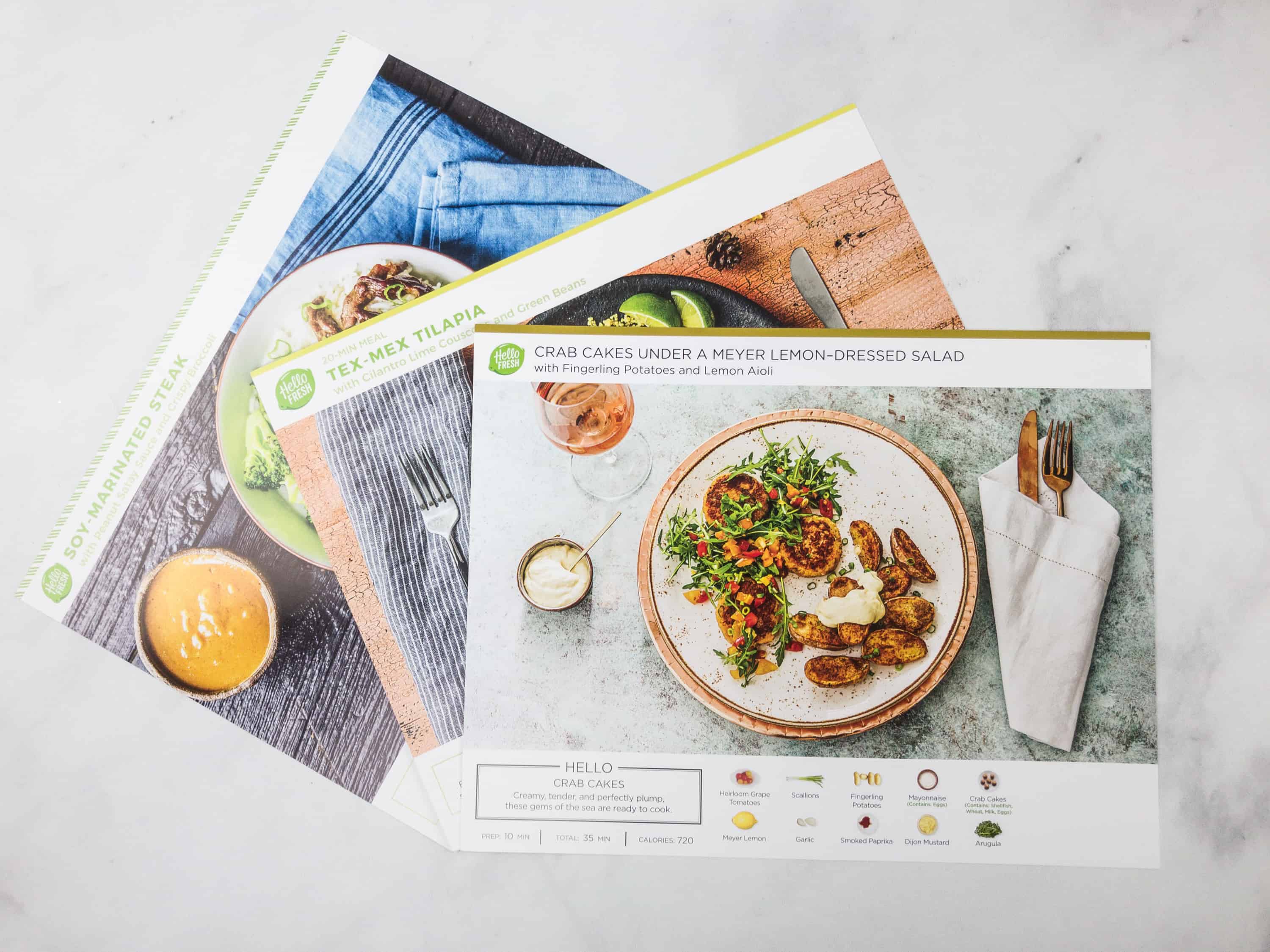 Each Hello Fresh recipe has its own lovely card with a picture of the plated dish, prep time and total time to table, calorie count, and a visual inventory of the included ingredients.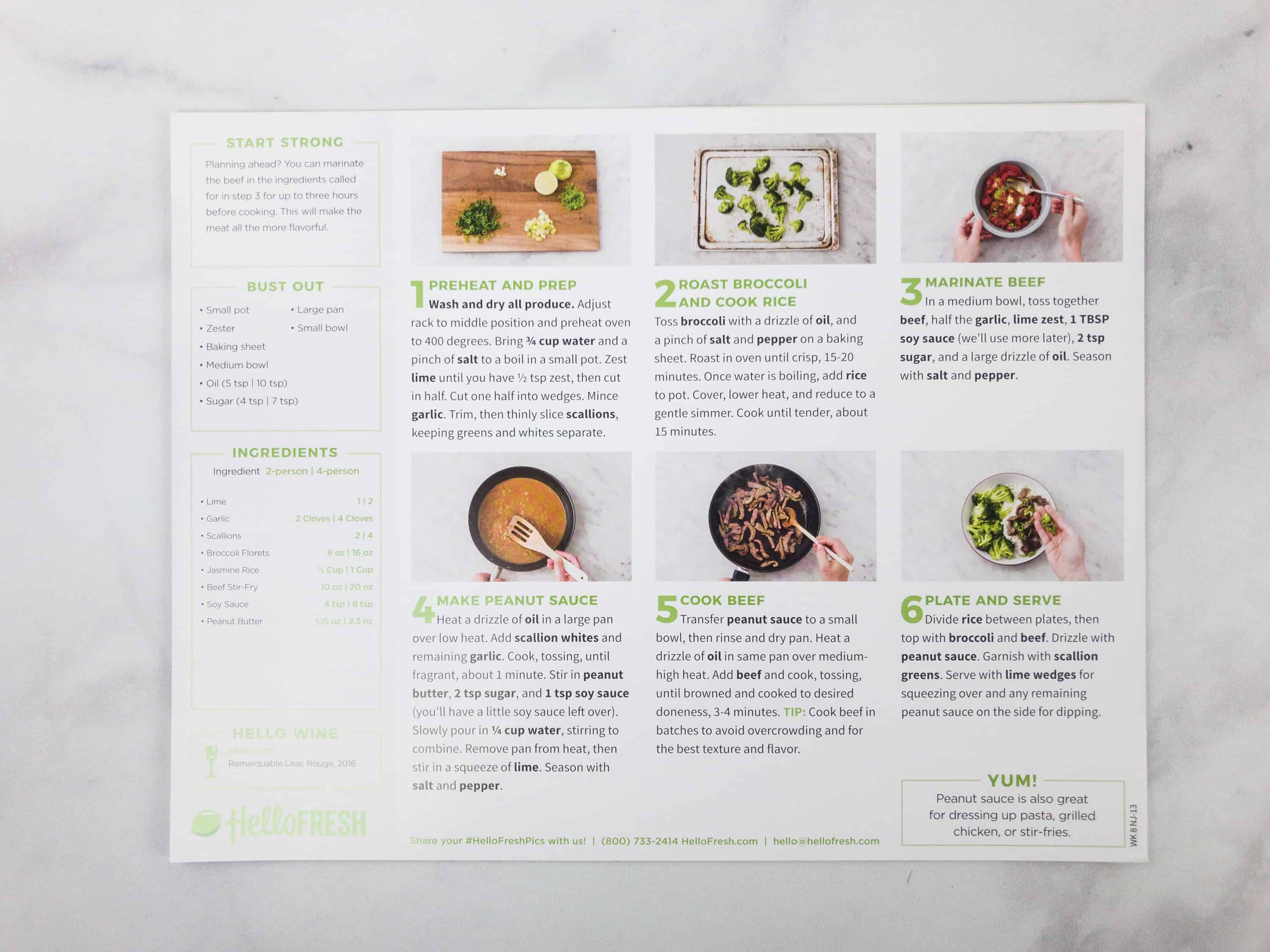 The instructions are easy to follow, regardless of your skill level. Usually, you start by washing and prepping all the ingredients before cooking. Within the detailed, step-by-step instructions, ingredients are set in bold type for ease of recognition. They even use a red font to point out spicy ingredients, so you can adjust accordingly. I really like that they call out when they've sent more of an ingredient that is used in the recipe — when they don't mention it (which is most of the time), the items are pre-portioned and can be tossed right in without measuring. Info panes in the sidebar list anything you'll need from home (pans, cooking oil, etc), as well as the quantity of each provided ingredient needed for 2 and 4 person versions of the recipe. Every recipe comes with a wine pairing suggestion (suggesting a wine available from Hello Fresh Wine, of course).
The box also comes with complete nutrition information for each recipe, including a list of all ingredients, their country of origin, and a "best used by" timeframe.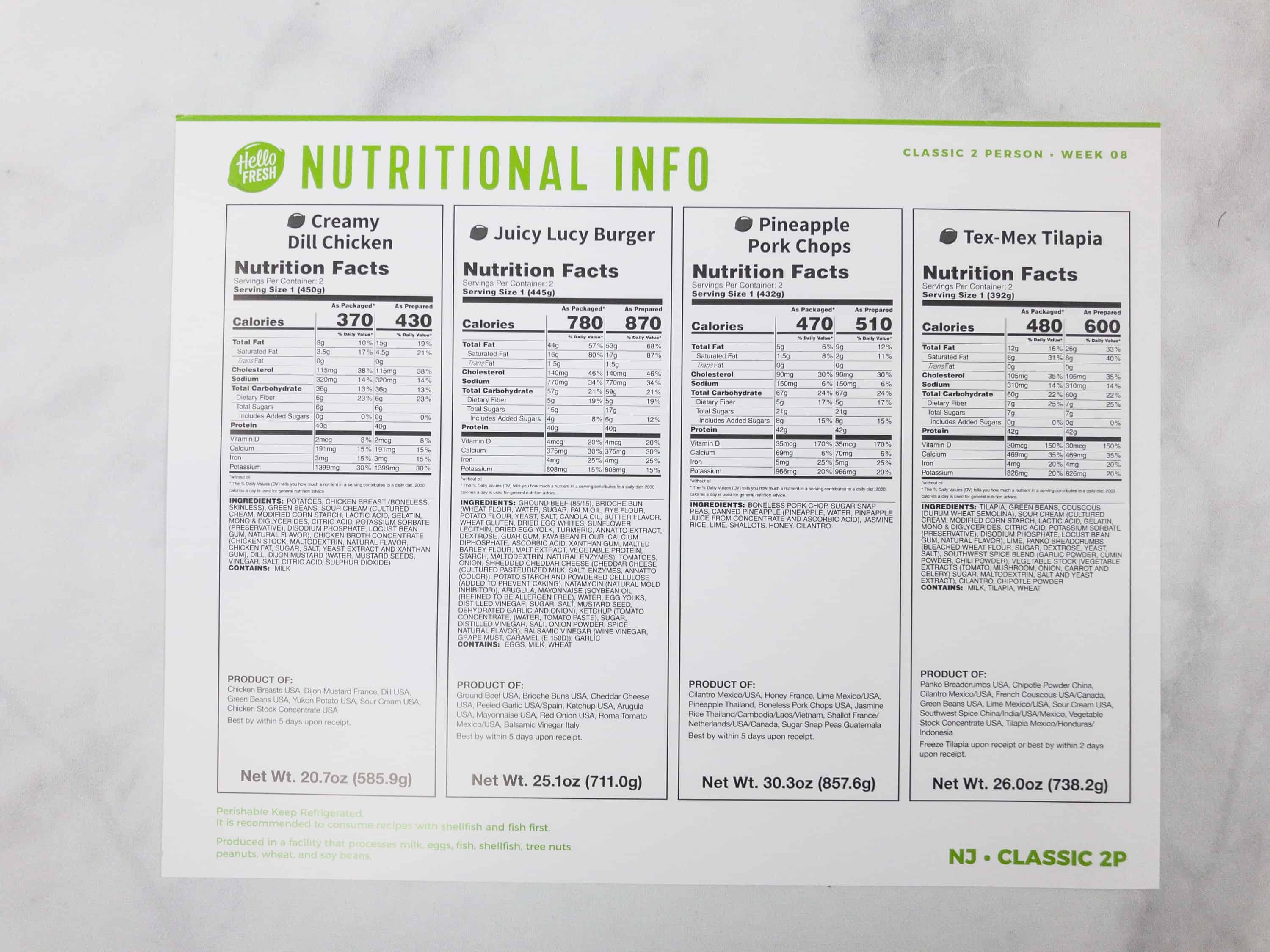 The nutrition info is provided for all meals you could have selected for that week.
Everything inside our Hello Fresh Classic box!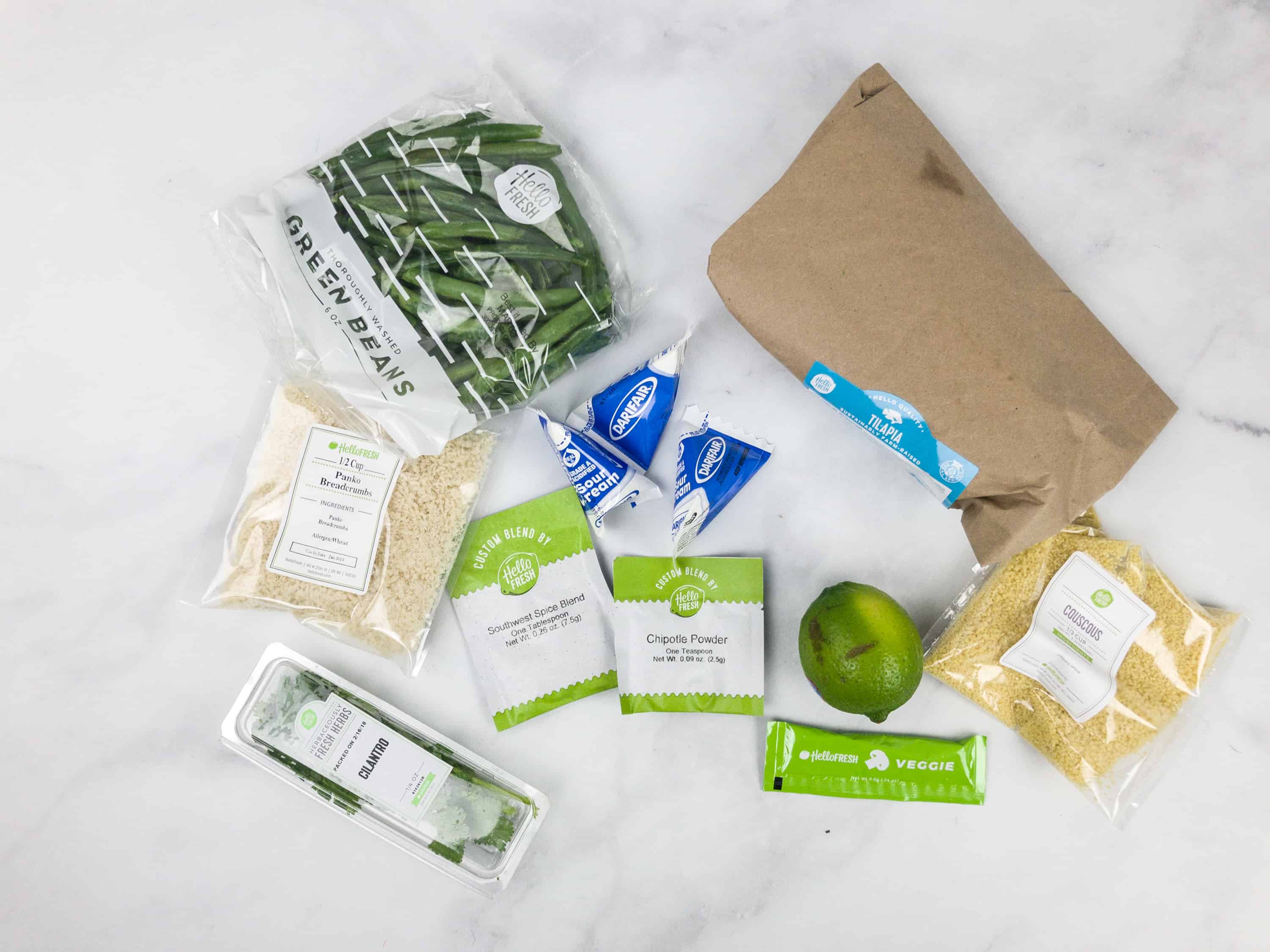 Tex-Mex Tilapia 20 minutes, Level 1, 600 calories per serving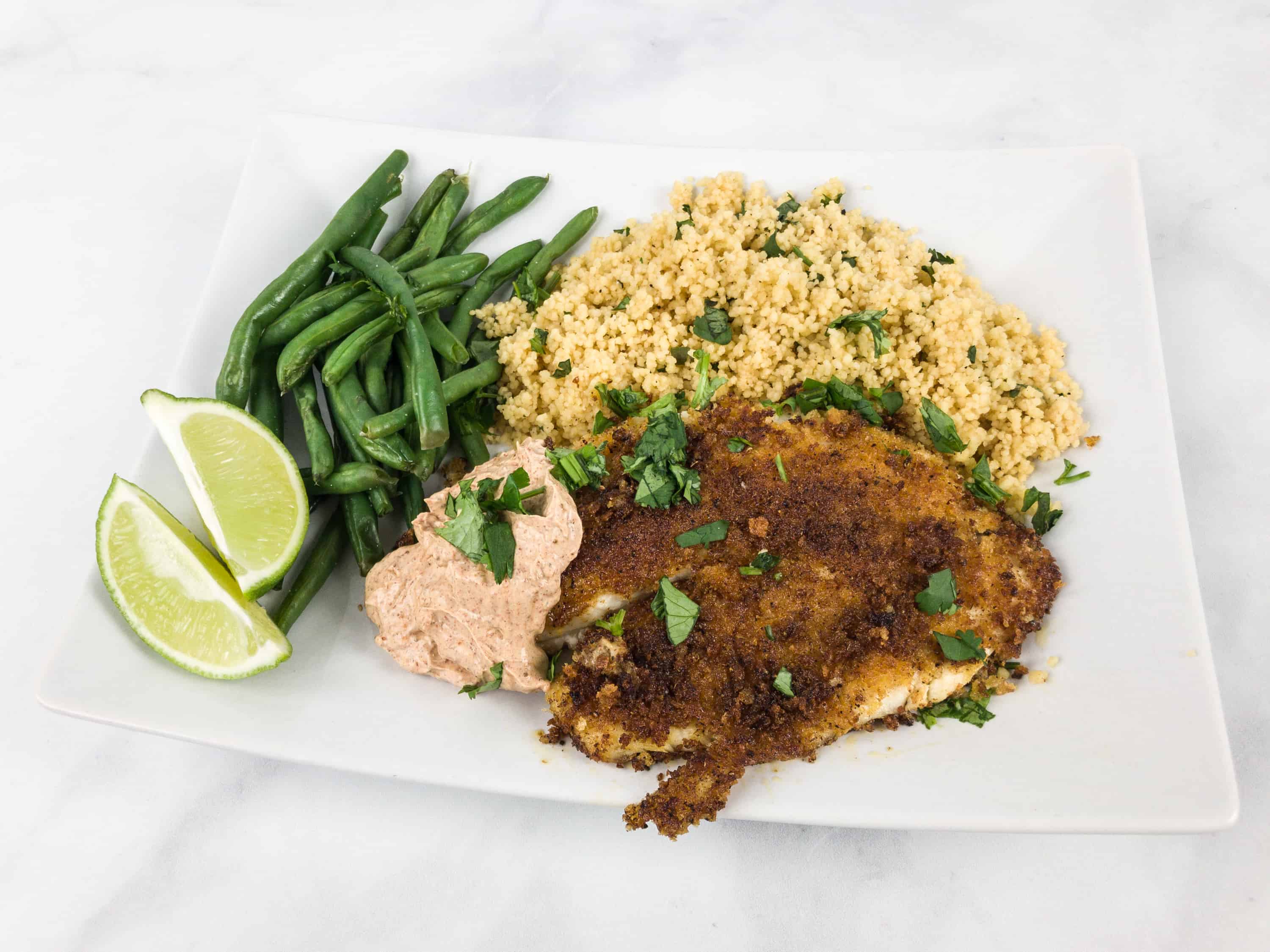 Tilapia is a perfect fish for our household, since even those of us who are not big fans of fish enjoy its mild flavor and firm texture. I was pleased that the Southwest seasoning itself wasn't spicy, with all the heat being in the chipotle powder used for the crema. The meal included a big filet of fish for each person, but my kids couldn't resist stealing some, so we ate it all. The couscous were nice mild counterpoints to the intense sauce. The recipe was surprisingly simple and used a single-step breading process.
Soy-Marinated Steak 40 minutes, Level 1, 710 calories per serving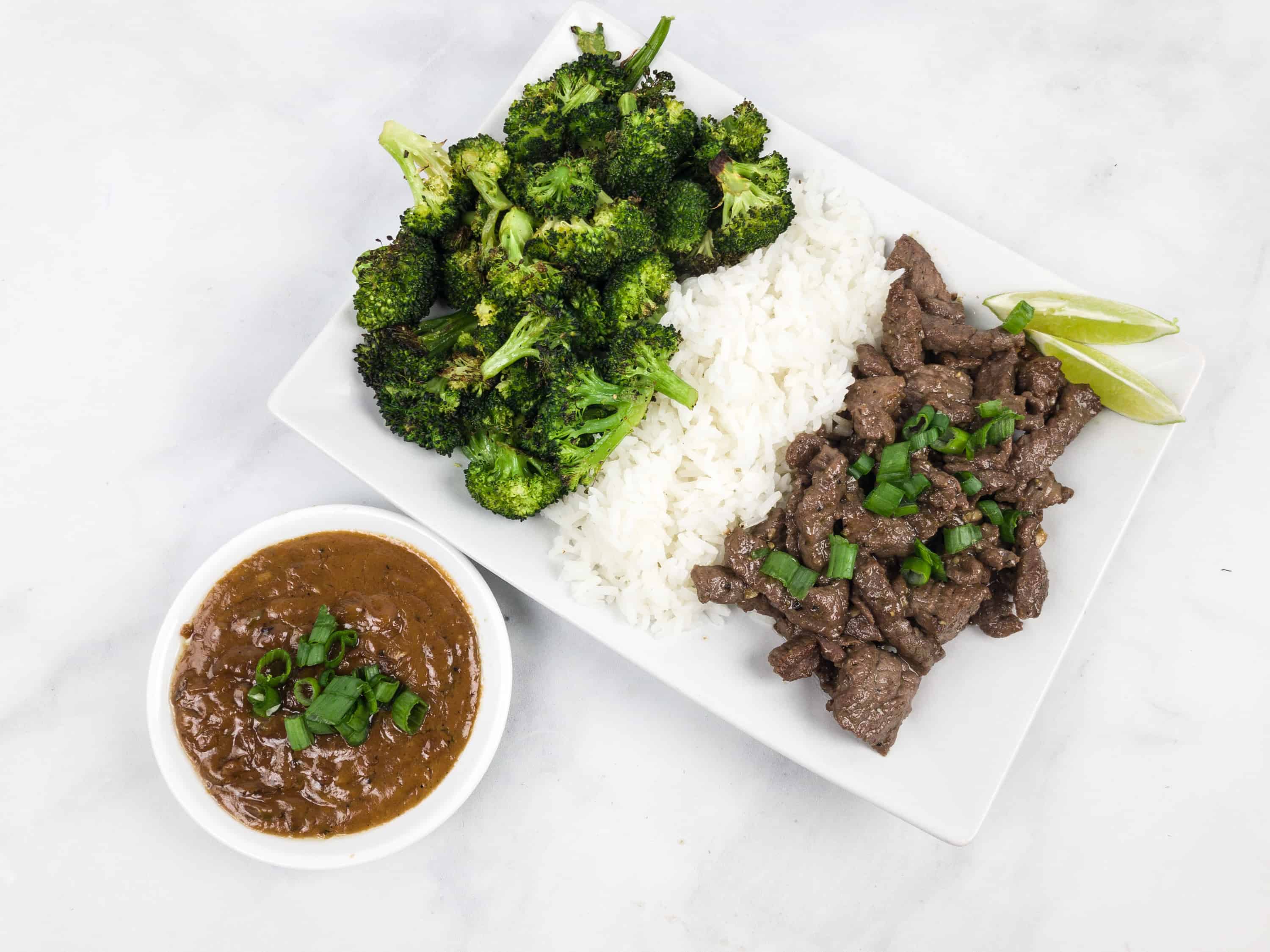 This was another meal that was well-suited for kids' palates, and we shared this with them, too. The peanut sauce was very flavorful, but it wasn't too hot or too sweet for everyone to enjoy. This was an easy dish to make, as well, with the microwaveable broccoli speeding up the prep. Shown above is the entire 2-portion recipe.
Crab Cakes Under A Meyer-Dressed Salad 35 minutes, Level 1, 720 Calories per serving
This was a lovely dish, with tender crab cakes, crispy potatoes, and a bright, lemony cream sauce made with Meyer lemon. There was even a big pile of arugula and tomato salad to provide some greens and cleanse the palate between bites. The crab cakes were really nice — though they didn't have huge lumps of crab, they were nearly all meat, and they cooked nicely while holding together. Best of all, the crab cakes were pre-made, cutting alot of potential fuss from the preparation.
This week's meals were fantastic. The seafood was great quality and easy to prepare. The portions were very generous — so much so that we were able to share with our kids and still have a satisfying portion. We like getting family meals, but it is also fun to get Hello Fresh for the adults and let the kids sample some new flavors. I love the combination of new fun flavors, interesting preparations, and super fresh ingredients. Hello Fresh is a great meal kit subscription for anyone who loves using citrus in their cooking and fresh veggies in every meal.
Have you tried Hello Fresh?