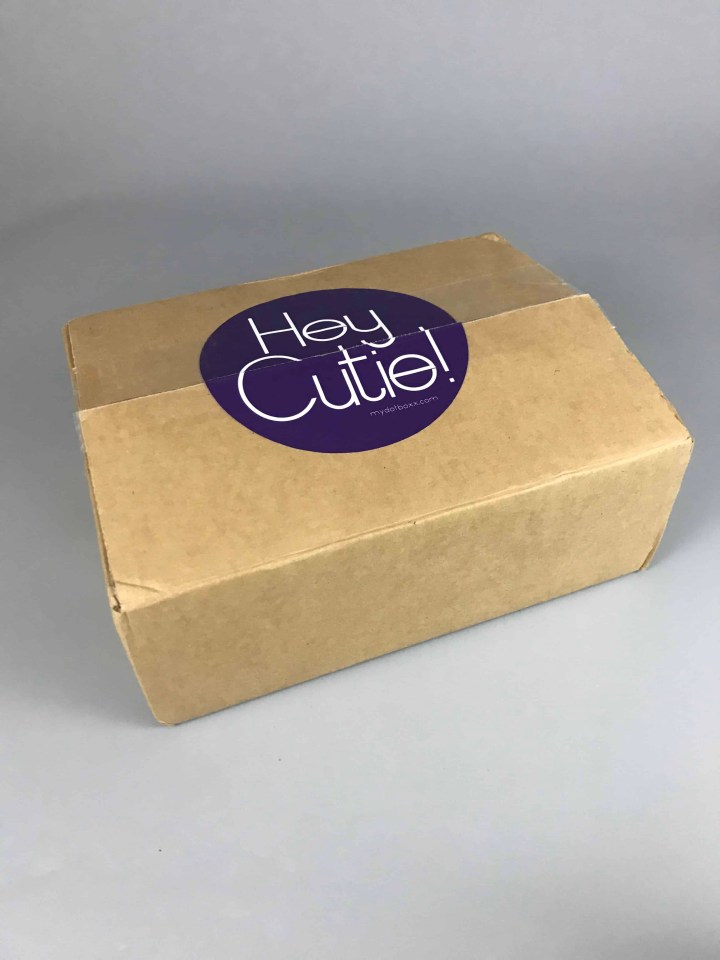 Dot Boxx is a period subscription box for ages 9+. They deliver period essentials to spoil yourself or a female you love. Each box includes up to 4 additional products including beauty, skincare, treats, and fun, trending accessories. They also offer customized boxes for tweens and adults.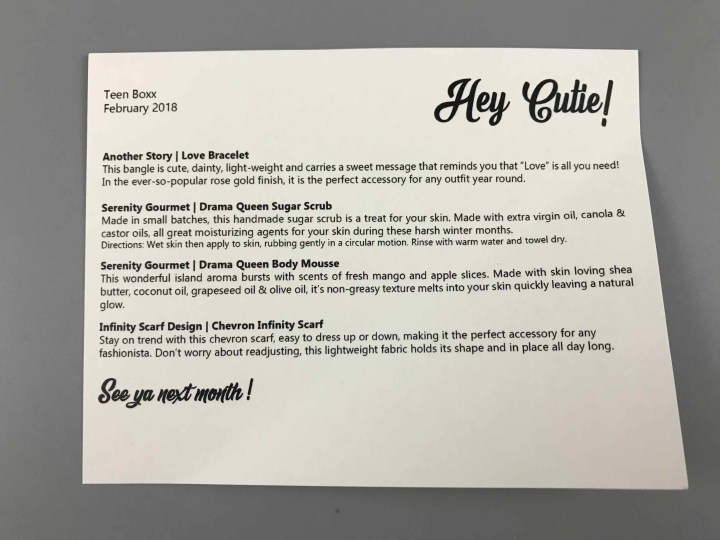 There doesn't seem to be a theme this month but I think there is always the theme of spoiling yourself.
DEAL: Save 20% off your first box! Use coupon code HELLOSUB.
Period Stuff. I love that this box of necessities is packaged together and takes nothing away from all the pampering goodies. Pads, panty liners, and cleansing wipes… everything I need without going to the store. Does it get much better than this, I think not. I love that the brands Hey Cutie from Teen Boxx sends are trusted and the creme de la creme of women's products.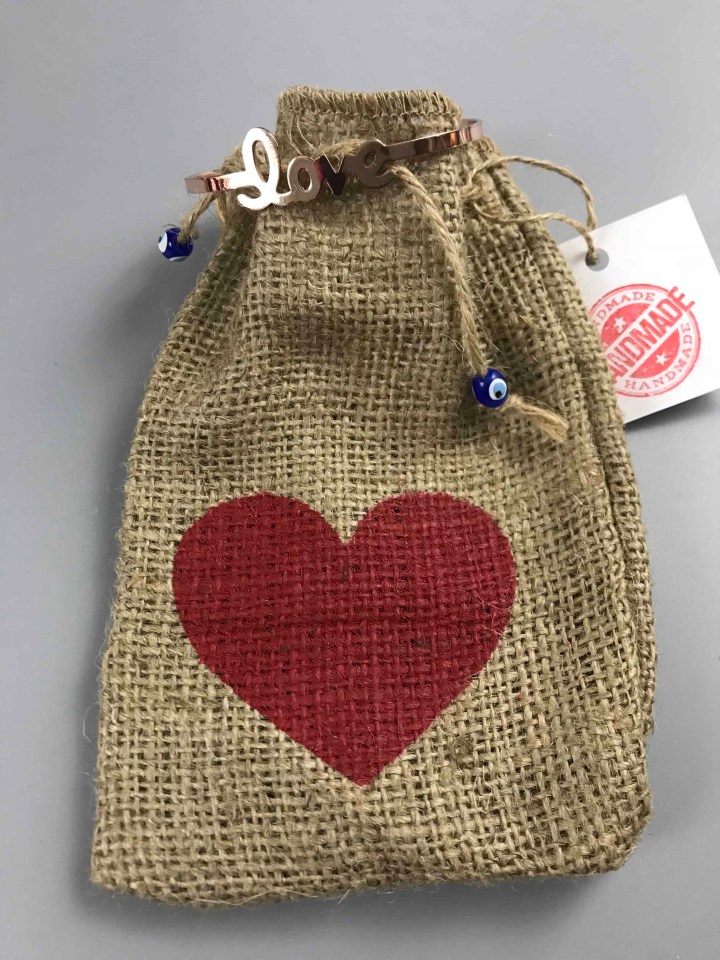 Another Story, Love Bracelet. This bangle is cute, dainty, light-weight and carries a sweet message that reminds you that "Love" is all you need! In the ever-so-popular rose gold finish, it is the perfect accessory for any outfit year around. There is just too much greatness about this bracelet to even express, I will be adding this to my weekly rotation.
Serenity Gourmet Drama Queen Sugar Scrub and Body Mousse. Made in small batched these products are a great treat for your skin. Made with olive oil and other natural products to give your skin all the moisture it needs for the winter season. The scent of fresh mango and apple slices is bound to make anyone's day a little brighter.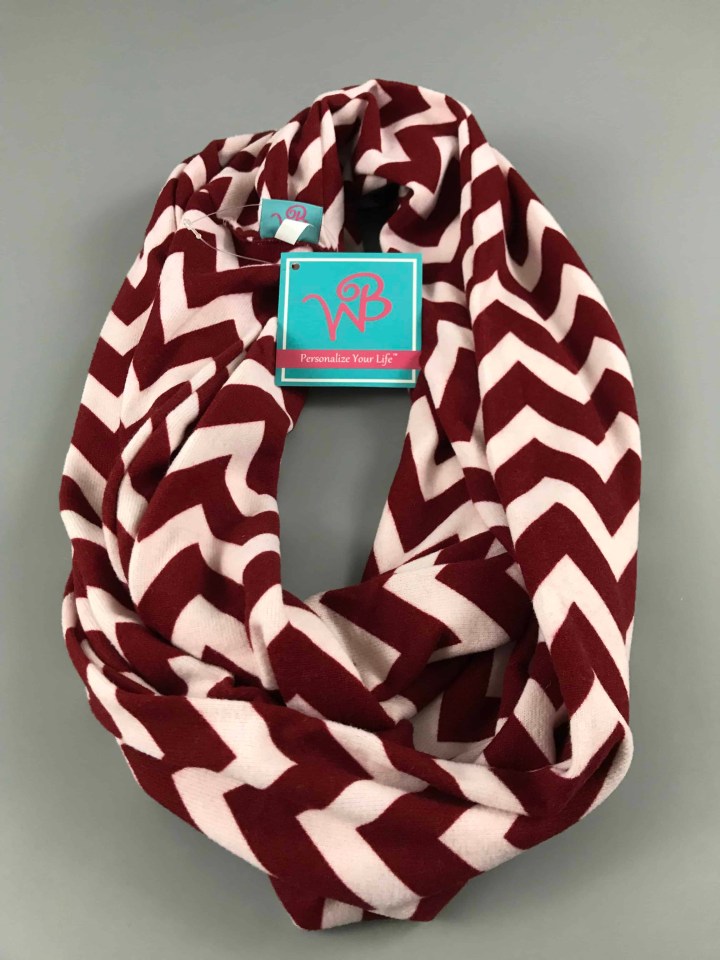 Infinity Scarf Design, Chevron Infinity Scarf. Stay on trend with this chevron scarf, easy to dress up or down, making it the perfect accessory for any fashionista. Don't worry about readjusting, this lightweight fabric holds its shape and in place all day long.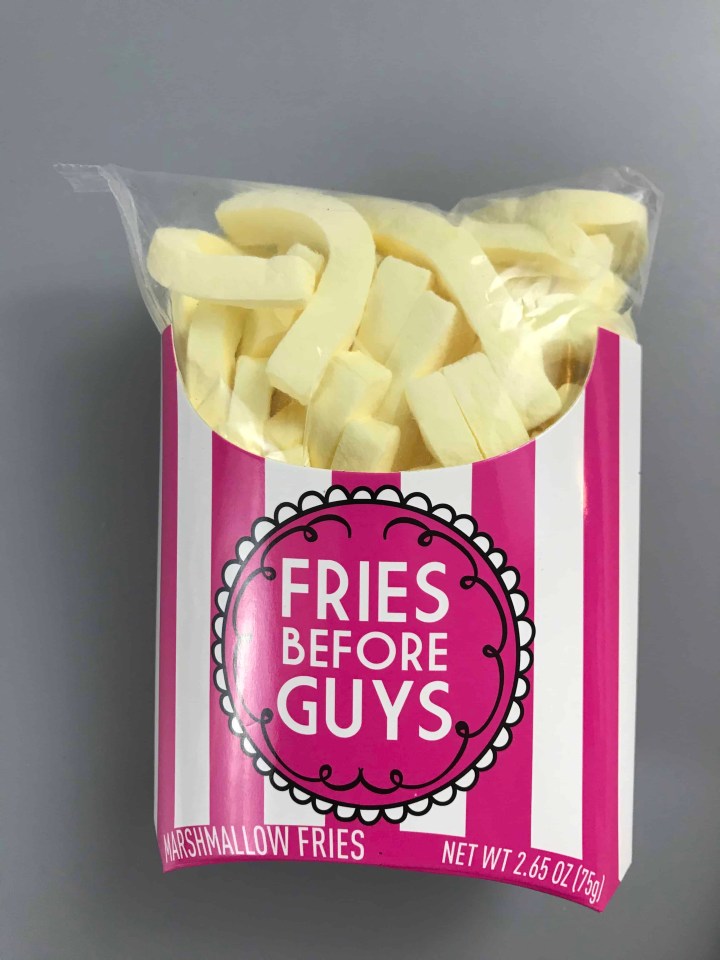 Fries Before Guys marshmallows. I think these are too cute to eat but my daughter was all over them and stated they tasted amazing. Marshmallows are only needed for roasting and sticking between gram crackers and chocolate in my book.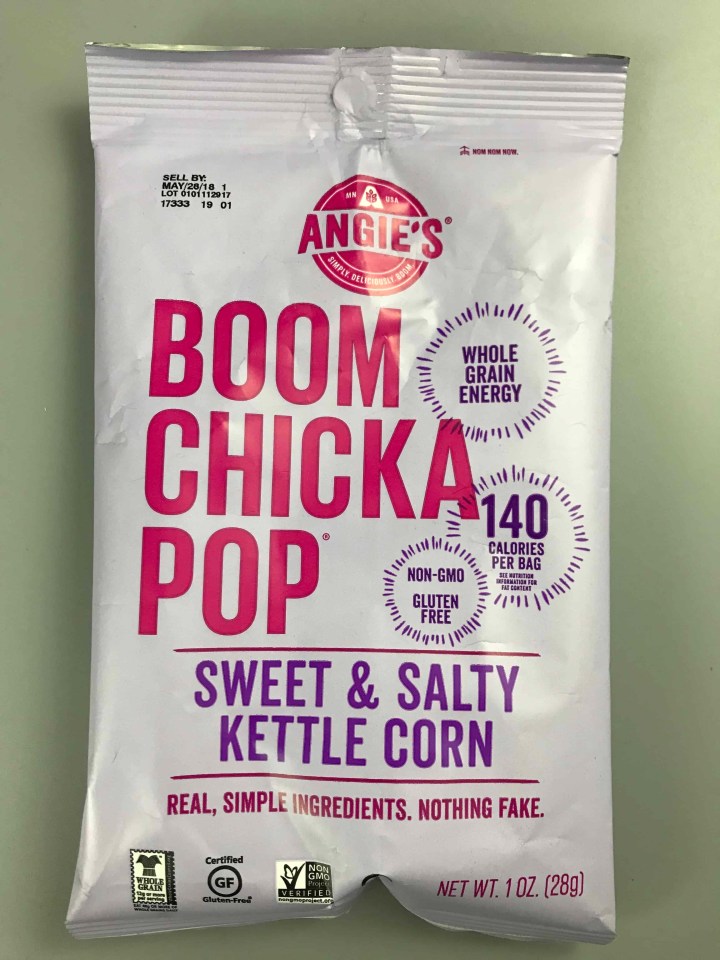 Boom Chicka Pop Sweet & Salty Kettle Corn. Holy cow this is amazing. I might be stocking everyone's lunch boxes with this sweet snack and of course my closet stash of goodies is gaining another integral member of the sacking crew. I can't decide if it's the sweet part or the salty part that makes this perfect.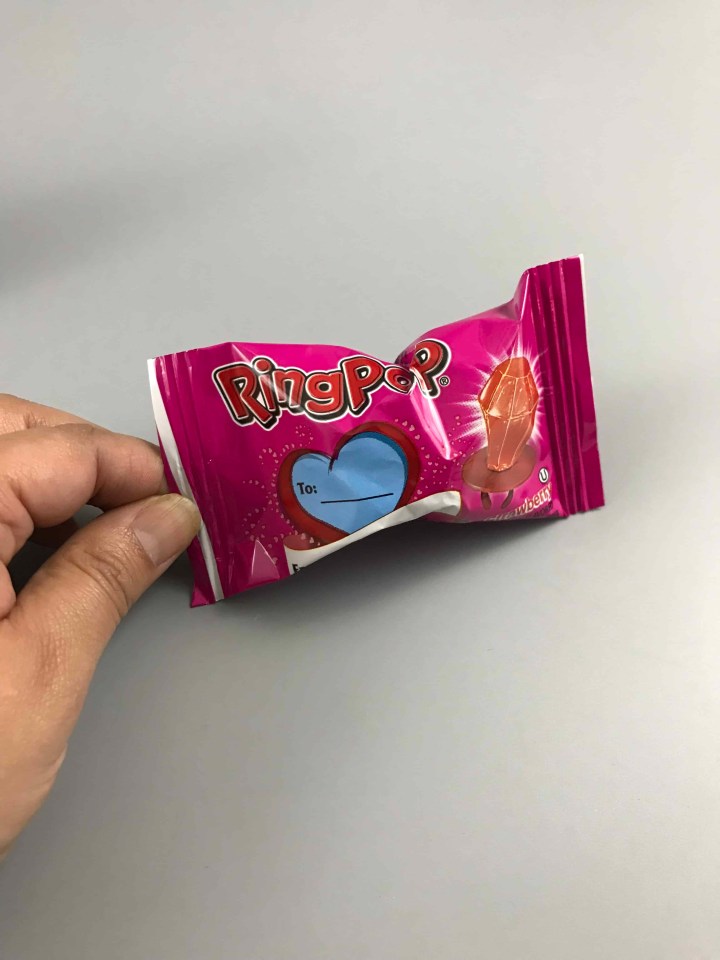 Ring Pop in Strawberry. As a child this was my favorite candy and now as a mom I had to give it to my daughter, she probably would have arm wrestled me for it. Ring pops might be the best jewelry I have ever owned, no offense to my husband and the wedding ring he put on my finger.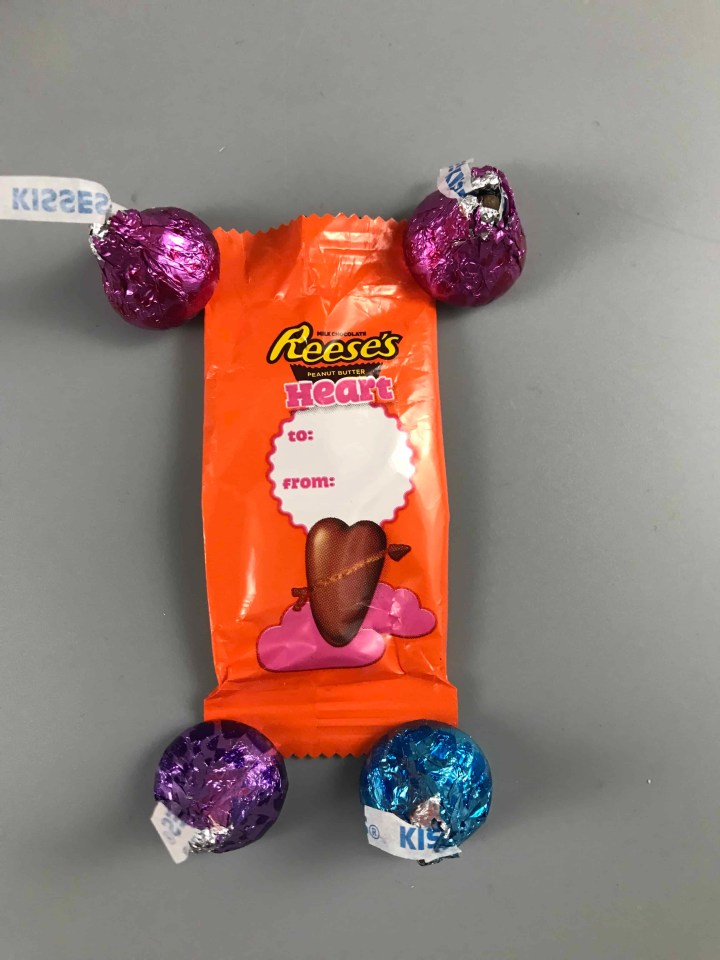 Chocolate! My two favorites Reese's and Kisses. These Valentine's Day candies could be the best part of this month's box and if they are the only candies I get this month I'll be a very happy girl.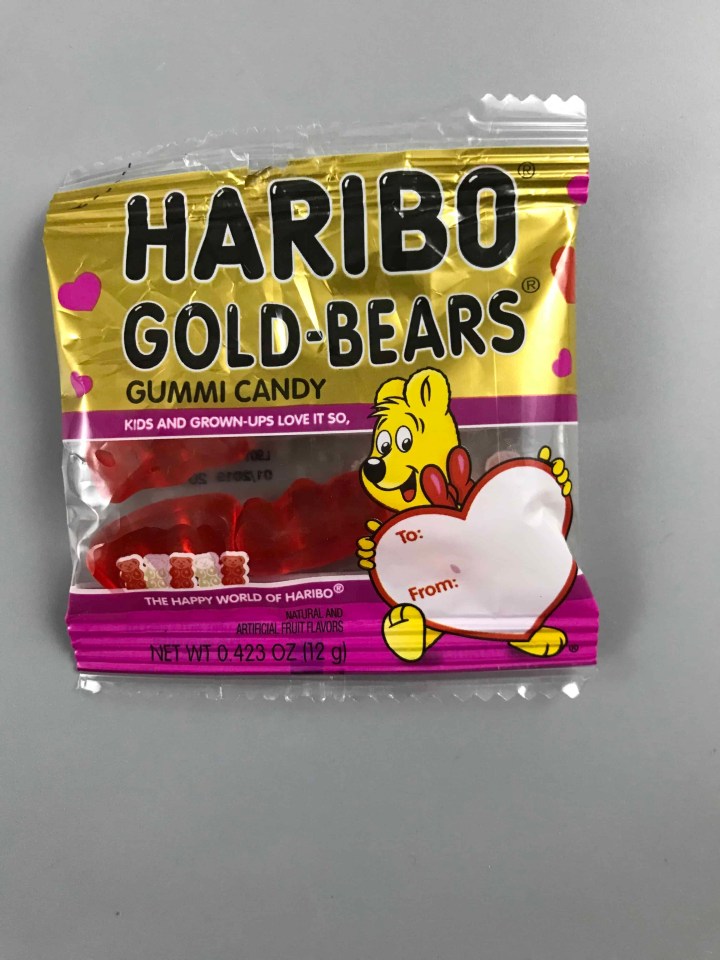 Haribo Gummi Bears. One of the best candies ever, I am super happy that I got only the good colors. We all know red and clear are the best ones!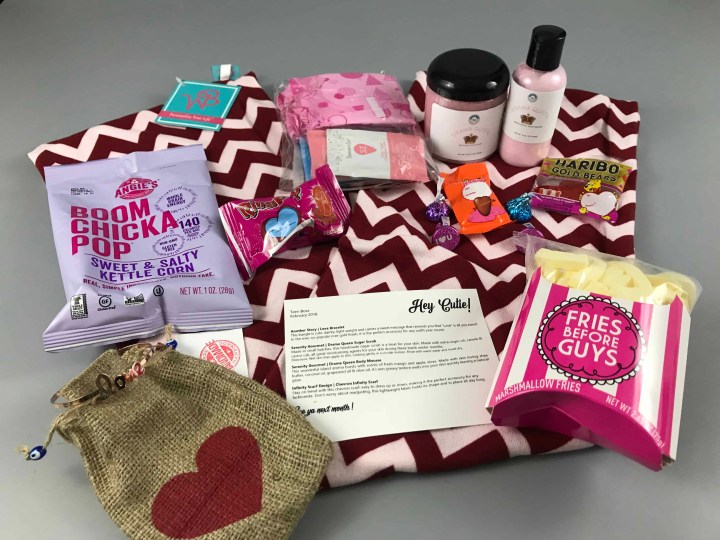 Hey Cutie is a wonderful box for teens and women alike. I love that it's more about pampering oneself than it is about having a week of cramps and mood swings. The products that were brought to my door this month are not only fun but one hundred percent practical. I would recommend sending this to a special teen (perhaps for a college student that lives in the dorms) for a pleasant monthly surprise. Every lady should be spoiled monthly!
What do you think of this month's Dot Boxx? Let us know in the comments!