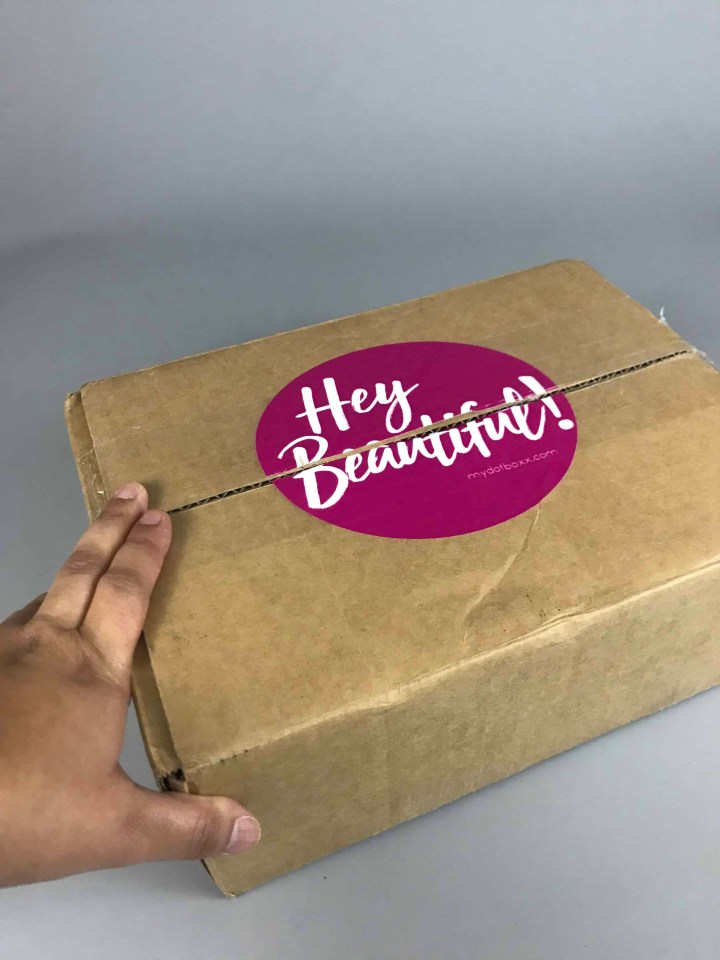 Dot Boxx is a period subscription box for ages 9+. They deliver period essentials to spoil yourself or a female you love. Each box includes up to 4 additional products including beauty, skincare, treats, and fun, trending accessories. They also offer customized boxes for tweens and adults. The price of this box is $37.99 with $6 shipping and handling, without period essentials it's $34.99.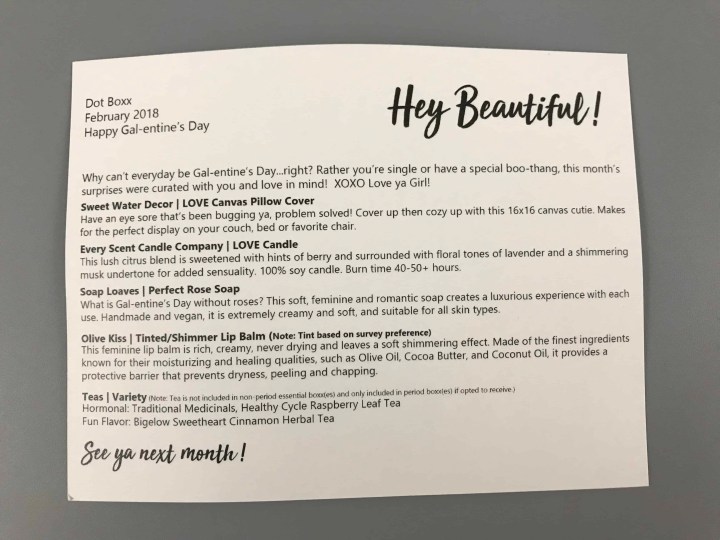 Here's the content card with details. This month's theme is Happy Gal-entine's Day. This month's box is all about you and love.
DEAL: Save 20% off your first box! Use coupon code HELLOSUB.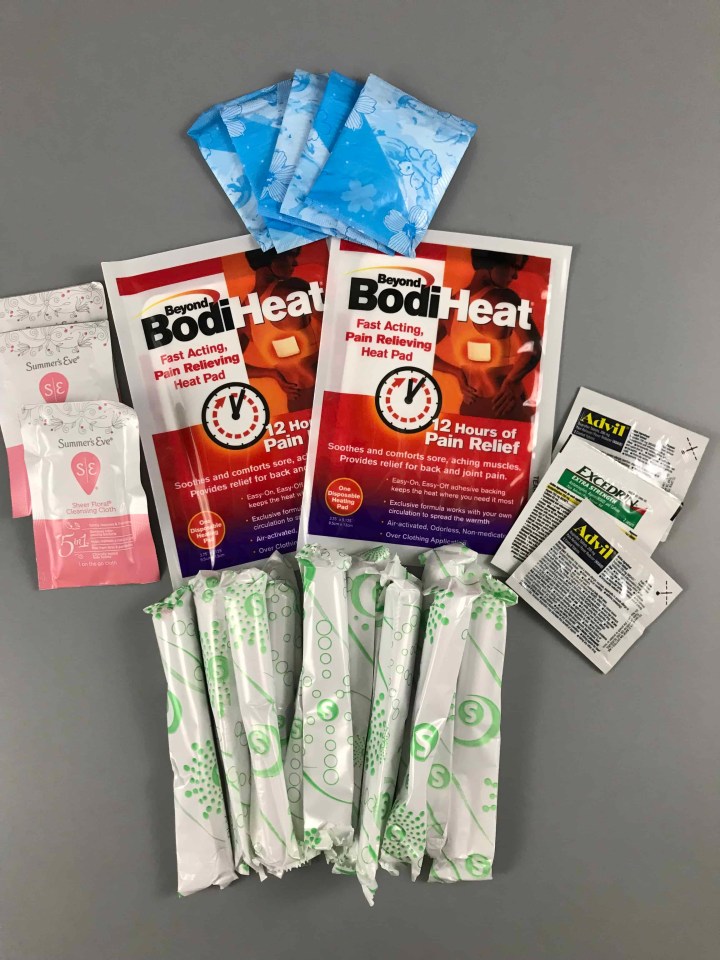 Period Stuff. I love that this box of necessities is packaged together and takes nothing away from all the pampering goodies. Pads, tampons, panty liners, cleansing wipes and Advil… everything I need without going to the store. Does it get much better than this, I think not. I love that the brands Dot Boxx sends are trusted and the creme de la creme of women's products.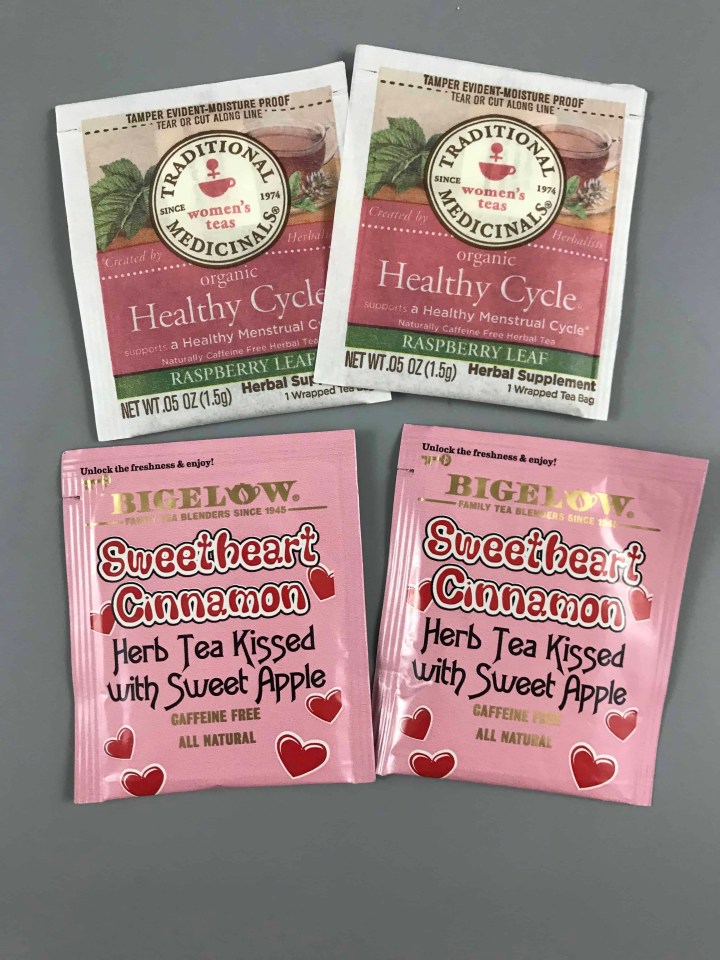 Teas. (Note: you only get tea in your boxx if you selected to receive it). Hormonal: Traditional Medicinals Healthy Cycle Raspberry Leaf Tea and Fun Flavor: Bigelow Sweetheart Cinnamon Herbal Tea. No matter what the tea it has a great place in our house especially during period week. We use it to help keep the cramps and mood swings at bay.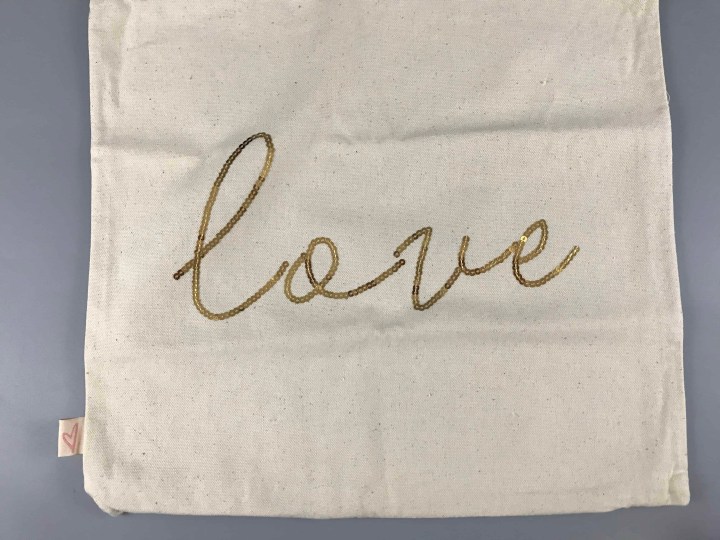 Sweet Water Decor Love Canvas Pillow Cover. Cover up then cozy up with this 16 x16 canvas cutie. Makes for the perfect display on your couch, bed or favorite chair. It's perfect for a reading nook too, I love how simple it is, a great reminder that love is so very important.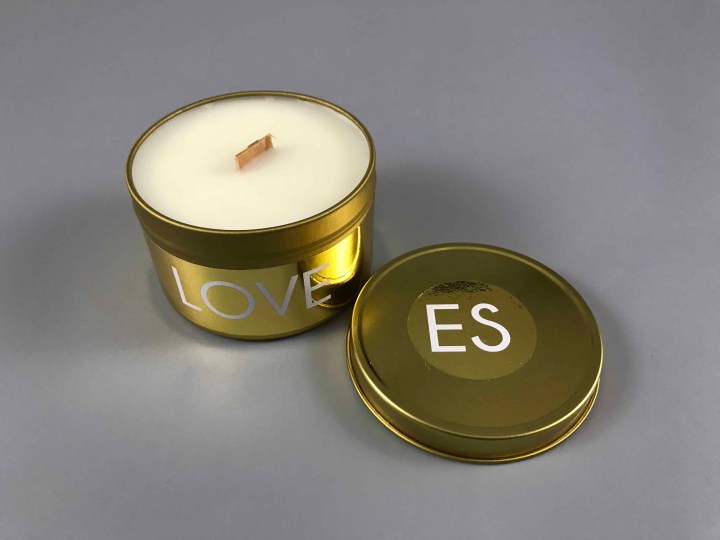 Every Scent Candle Company in Love Candle. If you've ever wondered what love smells like this candle is just for you. It's a little bit fruity but light enough to set a mood whether that's relaxation or a something a little more scandalous.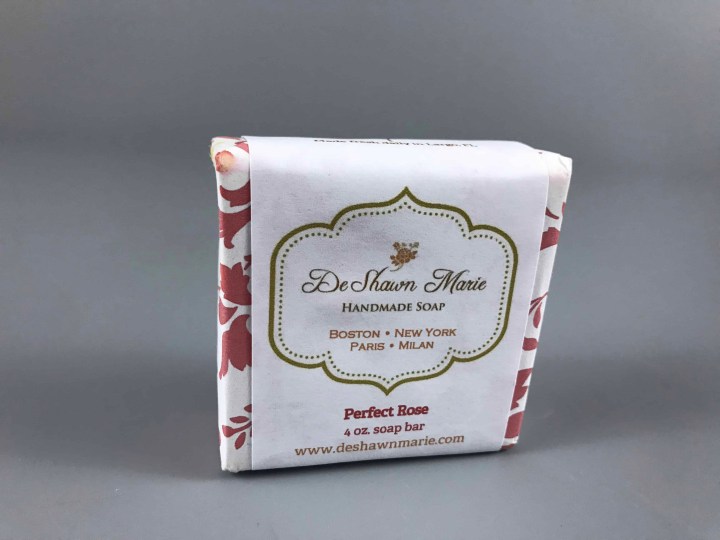 Soap Loaves, Perfect Rose Soap. This soft, feminine and romantic soap creates a luxurious experience with each use. Handmade and vegan, it is extremely creamy and soft. I'm not sure if I should be using this or stashing it in my pantie drawer, it's smells divine.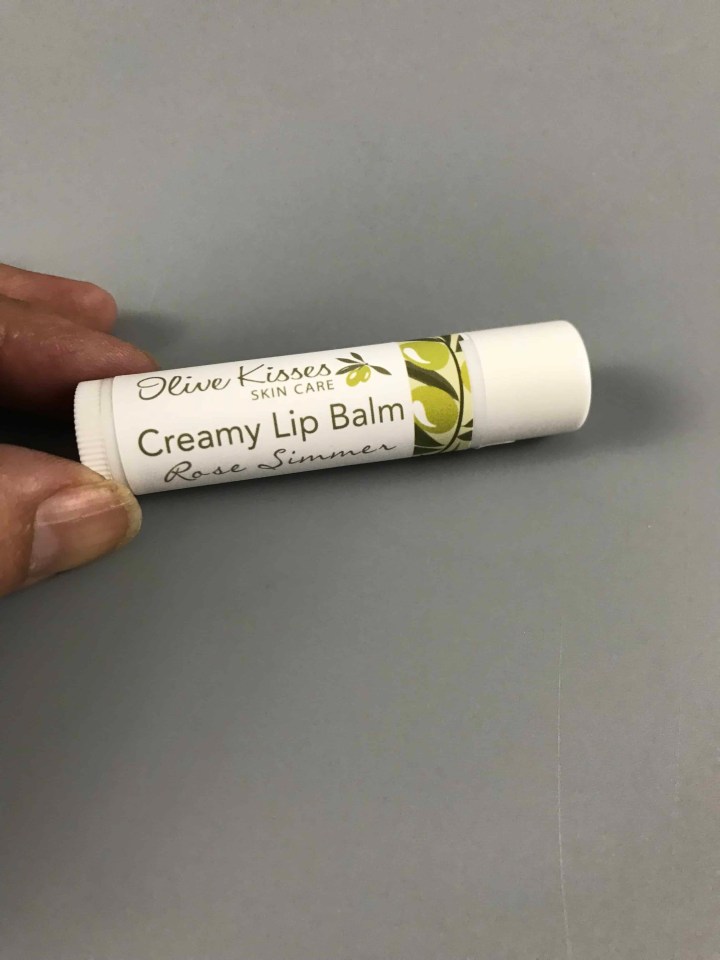 Olive Kiss, Tinted/Shimmer Lip Balm. This is rich, creamy and leaves lips shimmering and soft. Made of the finest ingredients known for healing. I got the beautiful tone of Rose Shimmer, it's the perfect purse color.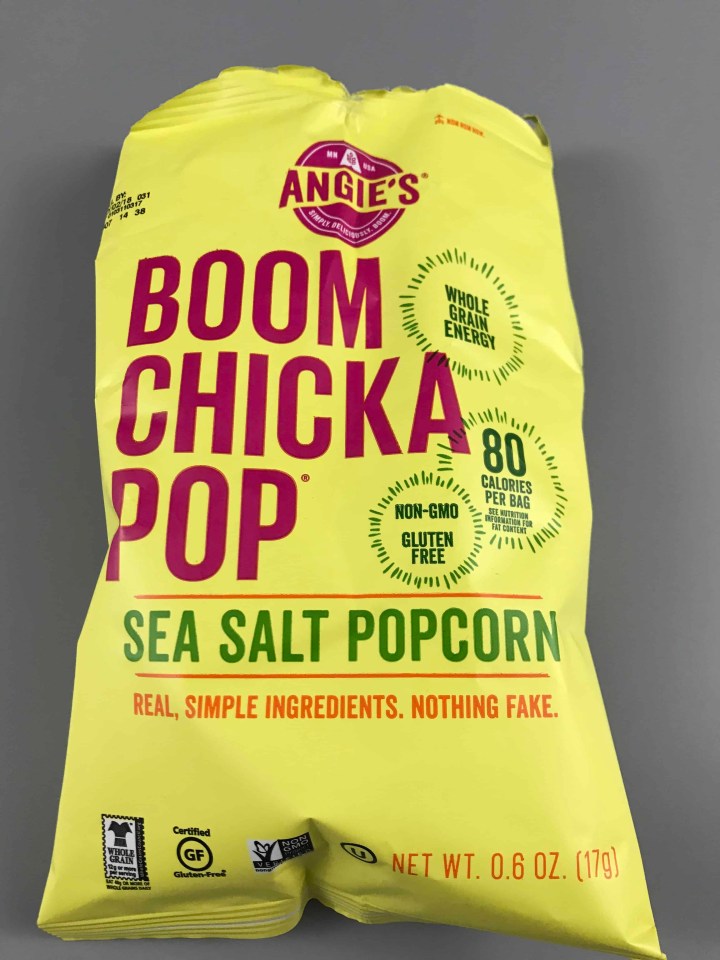 Boom Chicka Pop in Sea Salt Popcorn. This is a great snack perfectly salted with just enough crunch. I can't wait to stock my pantry with this and I might even share it with my family.  It's perfect, only 80 calories and so much better for you than chips.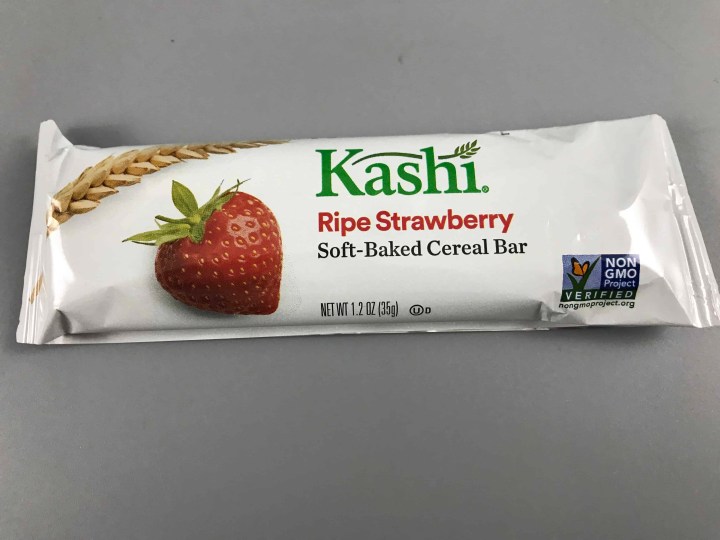 Kashi Ripe Strawberry Cereal Bar. Perfect for on the go snacking or as a quick breakfast. So good and the fact that it's Non GMO makes it that much better. I'm going to be looking for other flavors as well.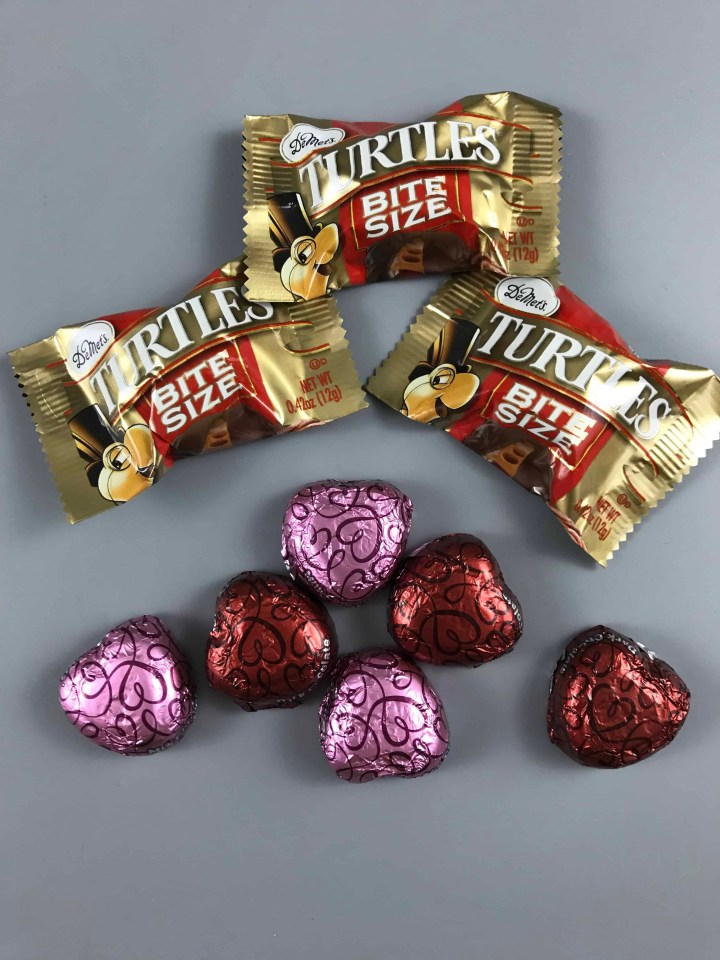 Chocolate! Dove Chocolate and Bite Size Turtles. Need I say more… I think not!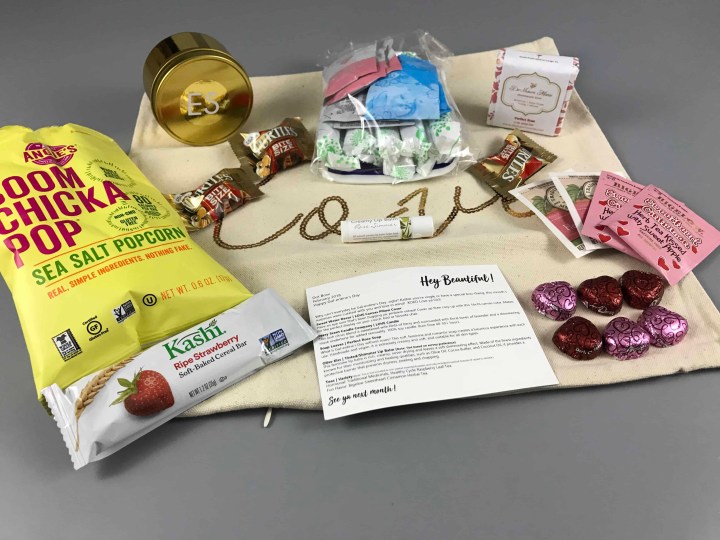 Dot Boxx is a great way to treat yourself or someone else every month. They always make sure I am the star of the show by making it about pampering myself and just tossing in the necessities. The label that says Hey Beautiful! always makes me smile and gives my step an extra bounce. Keep up the great work at making me feel like the most amazing woman on earth at least once a month.
What do you think of this month's Dot Boxx? Let us know in the comments!