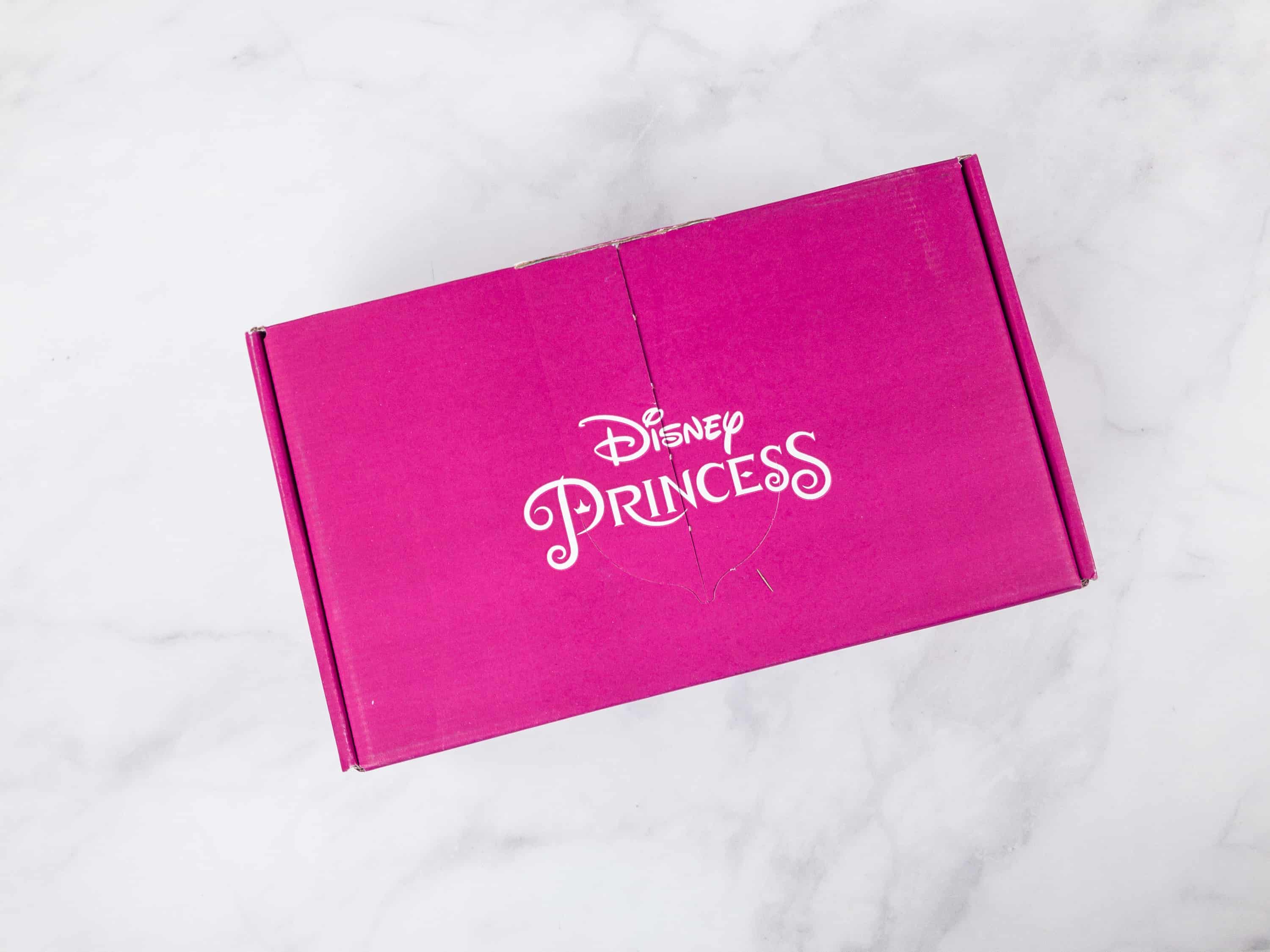 Disney Princess Pleybox is a bimonthly subscription that contains official Disney Princess merchandise. For only $24.99 every other month, you'll get a box filled with Disney Princess figurines, accessories, and a lot more! Each box transforms into a scene from your little princess' favorite Disney movie that you can both "pley" along!
This month was all about Princess Jasmine!
DEAL: Save 25% on your first box with code WELCOME25!
Each box comes with a monthly Pley Magazine.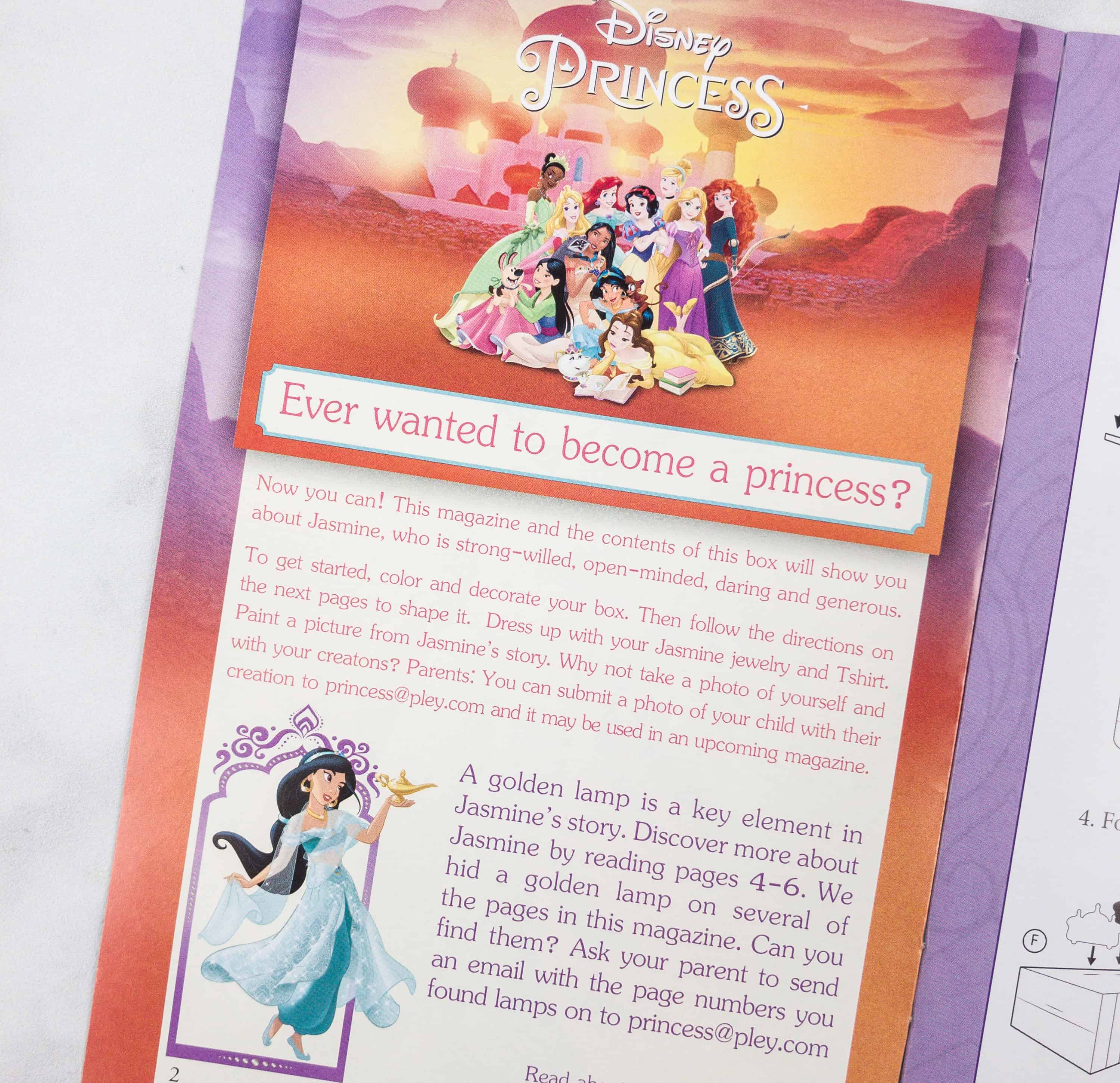 Pley encourages subscribers to take photos of the box with the kids to get a chance to be featured in upcoming magazine issues – but they always remind kids to ask their parent!
Inside the magazine is a brief summary of Jasmine's story…
…and lots of activities for the kids, like this word search!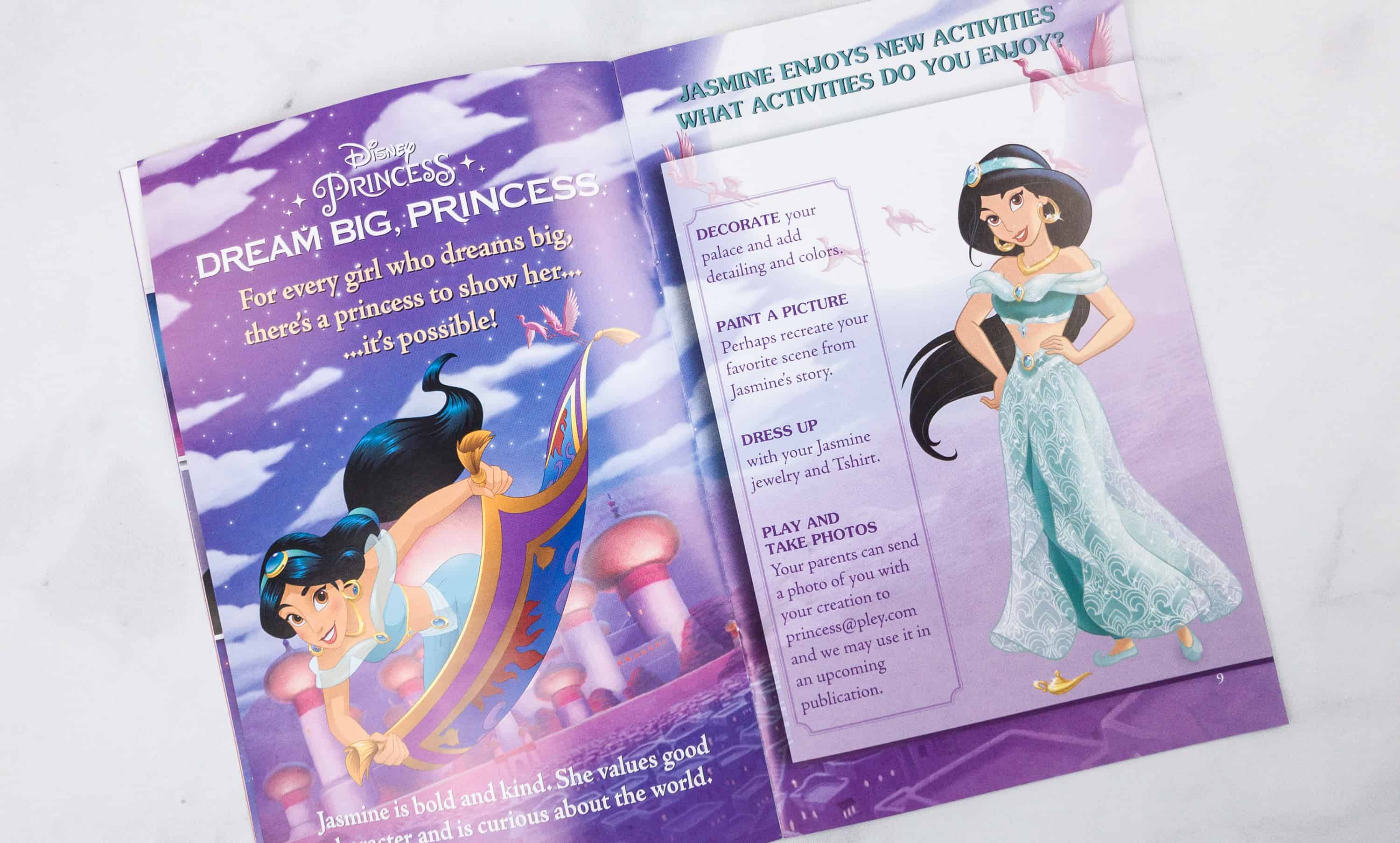 There are also fun ideas for a Princess Jasmine themed play time!

More activities to keep the kids busy! There are full-colored illustrations, and kids are also encouraged to draw on their own.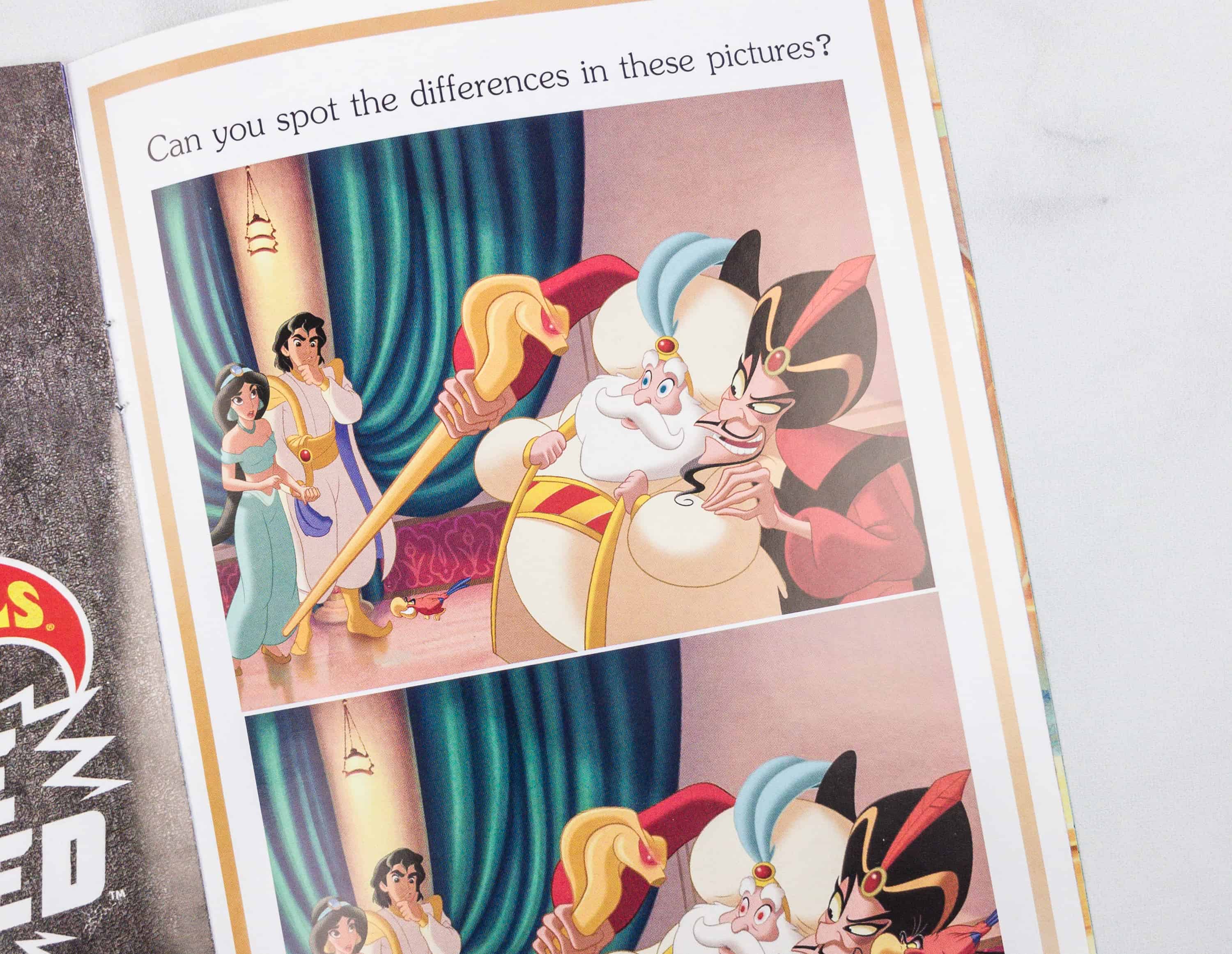 Another fun activity included in the booklet is this spot the difference game.

There's a maze too, while on the other page is a fun counting activity.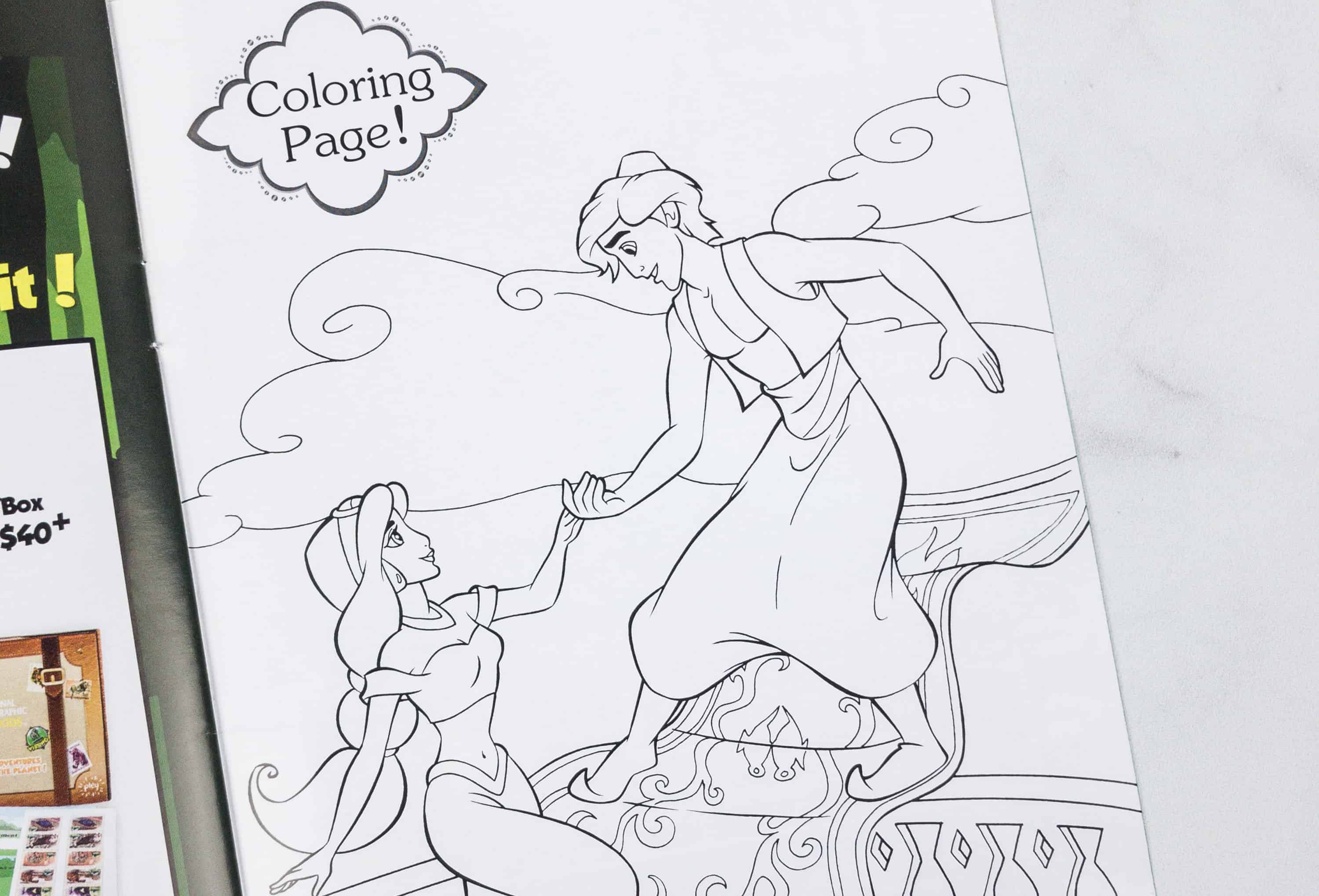 Lots of coloring pages! Here's Aladdin and Jasmine boarding the magic carpet!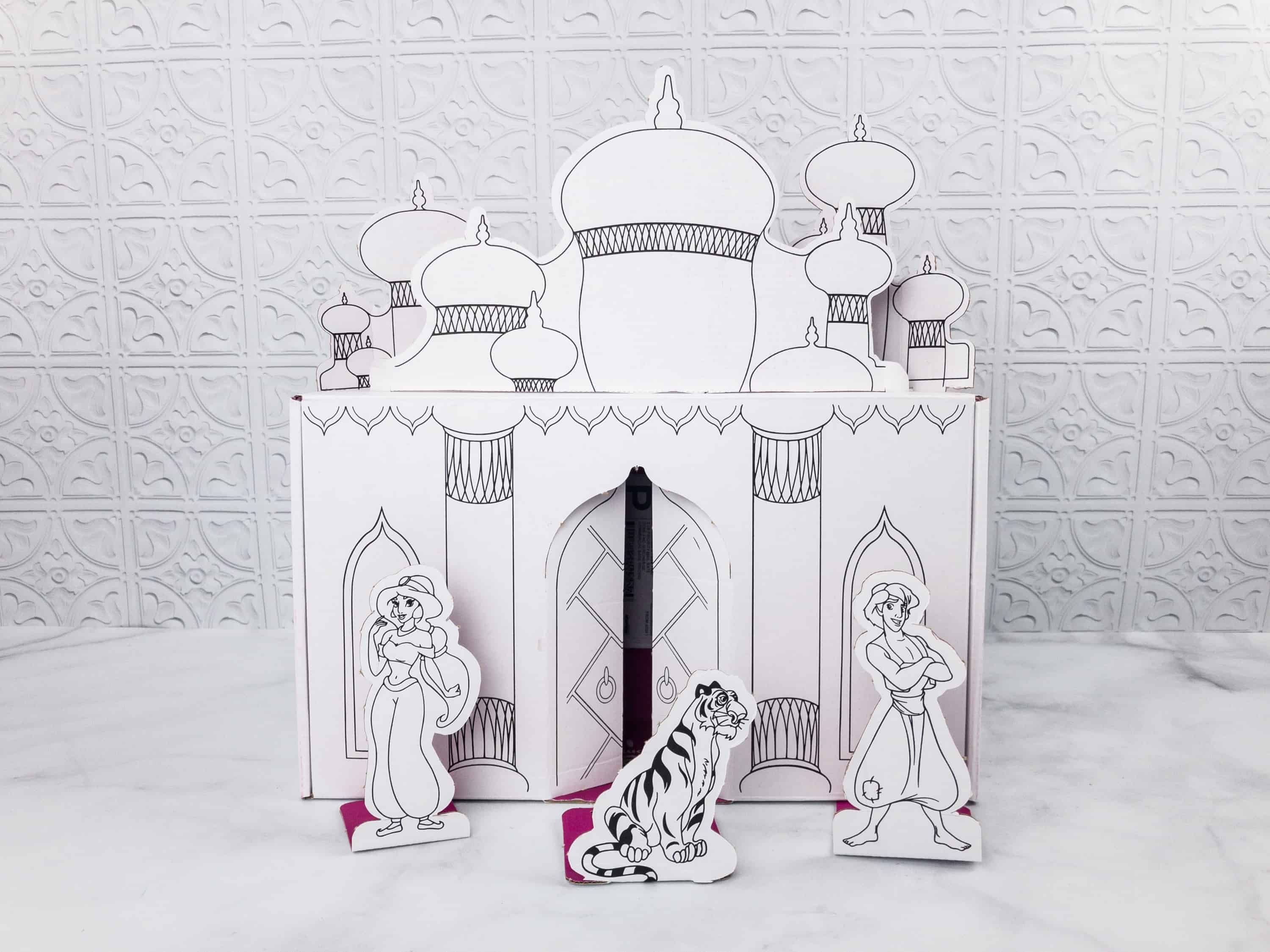 What makes Pleybox so awesome is that each box they send can be transformed into a structure that kids can play with. This month, the box transforms into The Sultan's palace–it's magical!
You can also paint or color the box as part of your adventure. Look at Rajah guarding the palace!  Post review my kids took this apart, colored it, and put it back together. My boys just love this part!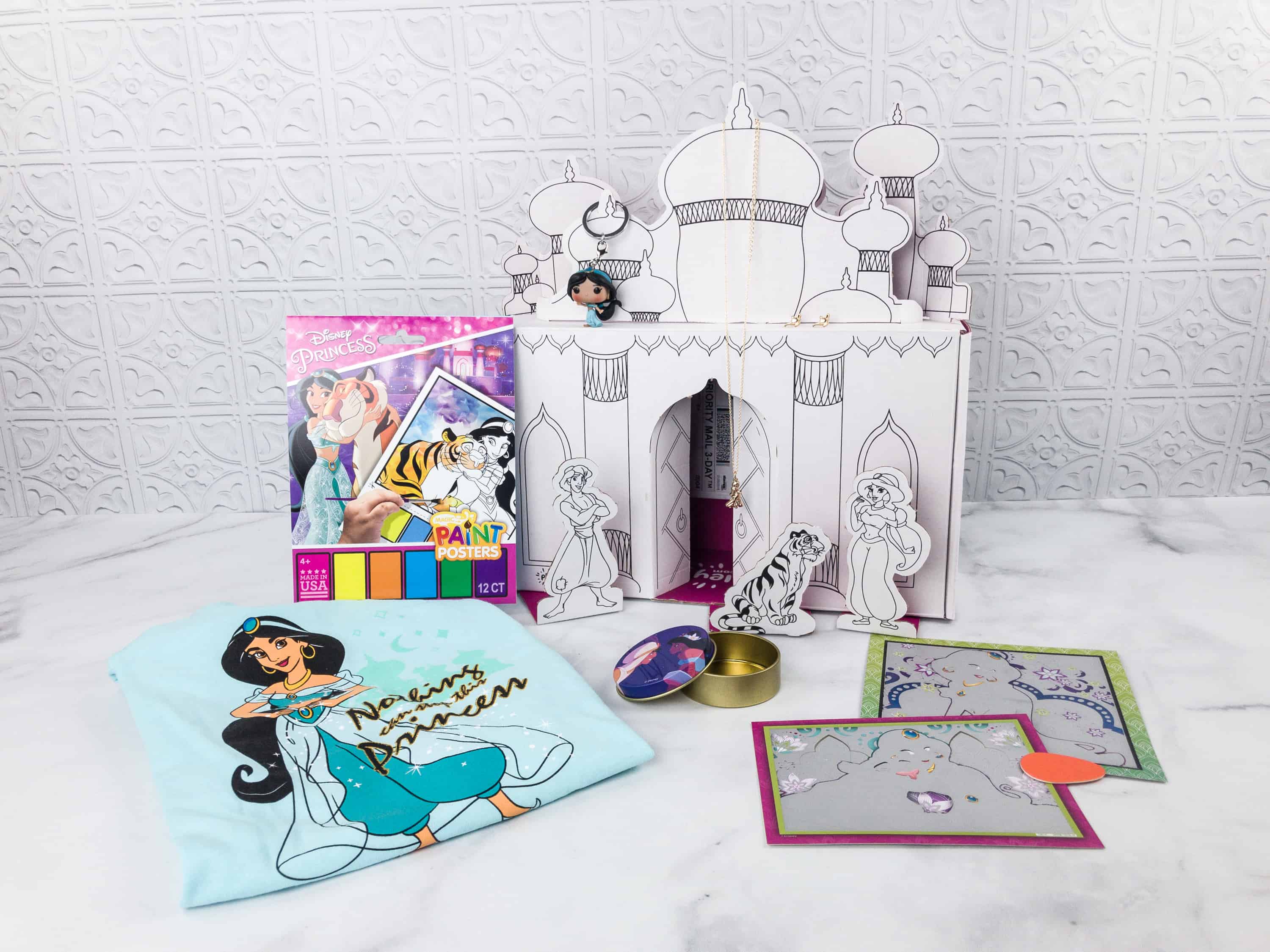 The box is filled with fun items fit for an adventurous princess!

Everything in the box!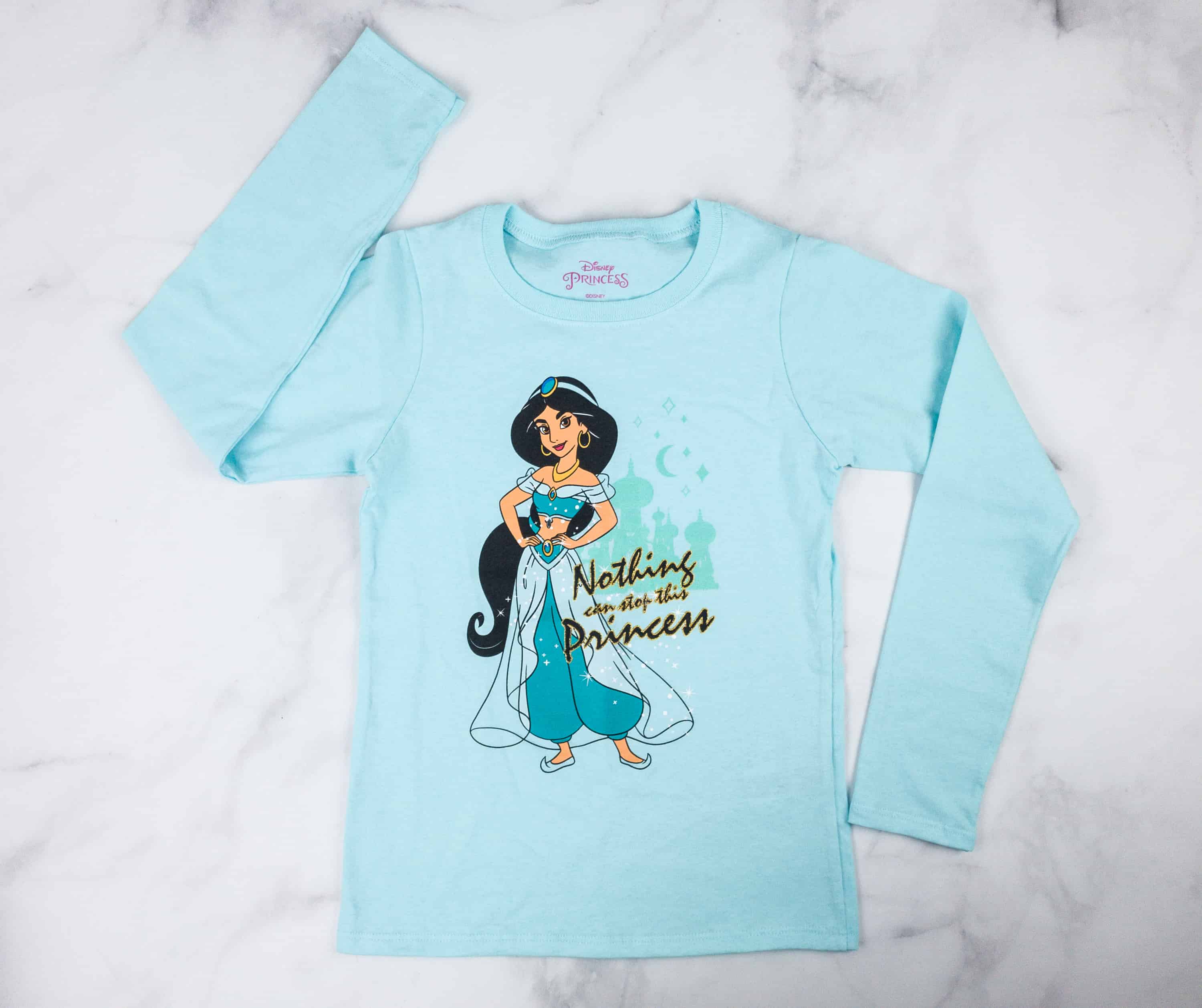 Jasmine Long Sleeve T-Shirt ($15.00) This pullover shirt features Princess Jasmine, the deuteragonist of Disney's 1992 animated feature Aladdin.

The shirt's color even matches Princess Jasmine's iconic outfit composed of an off shoulder cropped top and harem pants.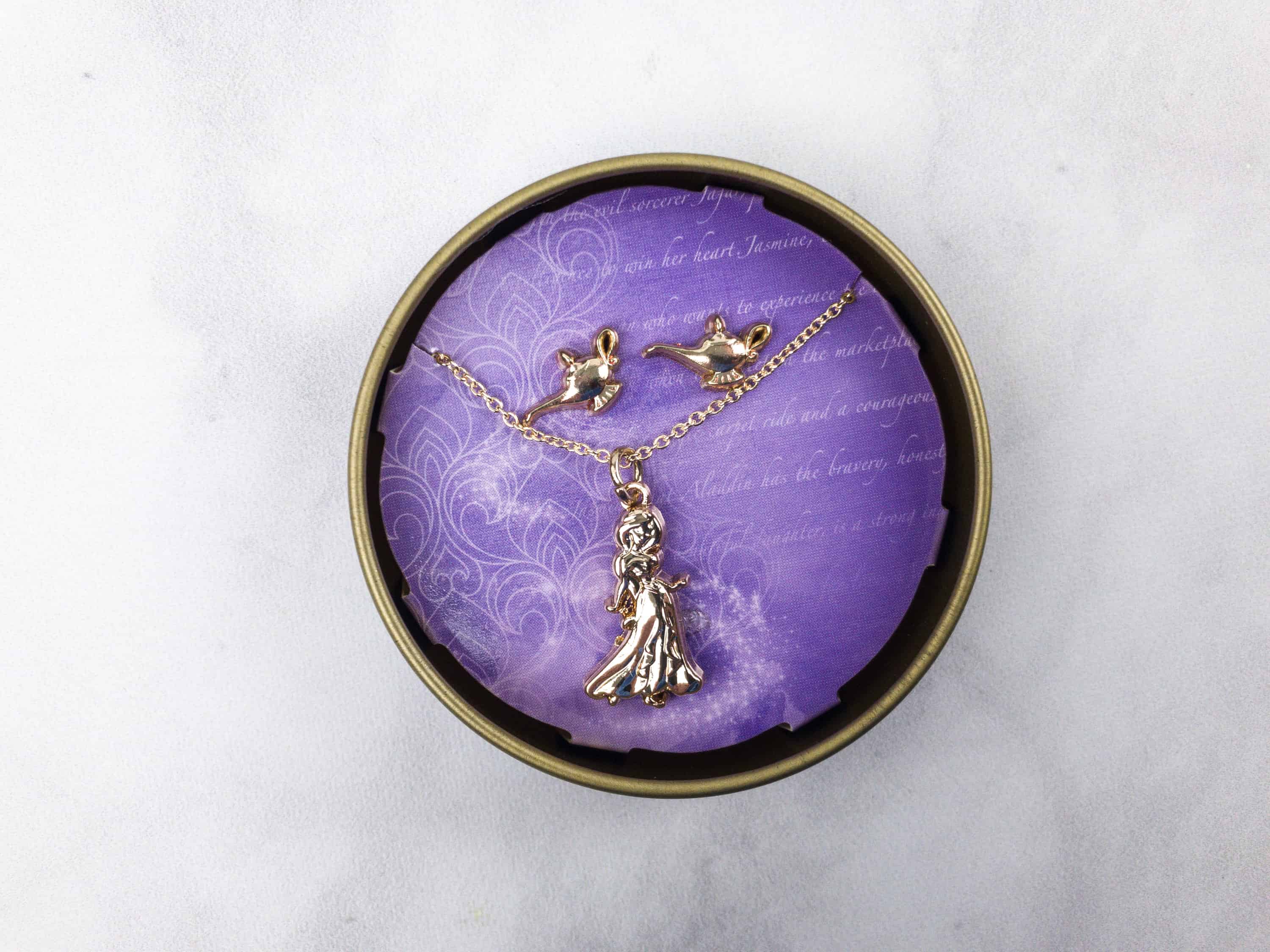 Jewelry Box With Jasmine Necklace And Magic Lamp Earrings ($15.00) My daughter and I are in love with this Princess Jasmine accessory set. It includes a necklace and a pair of stud earrings.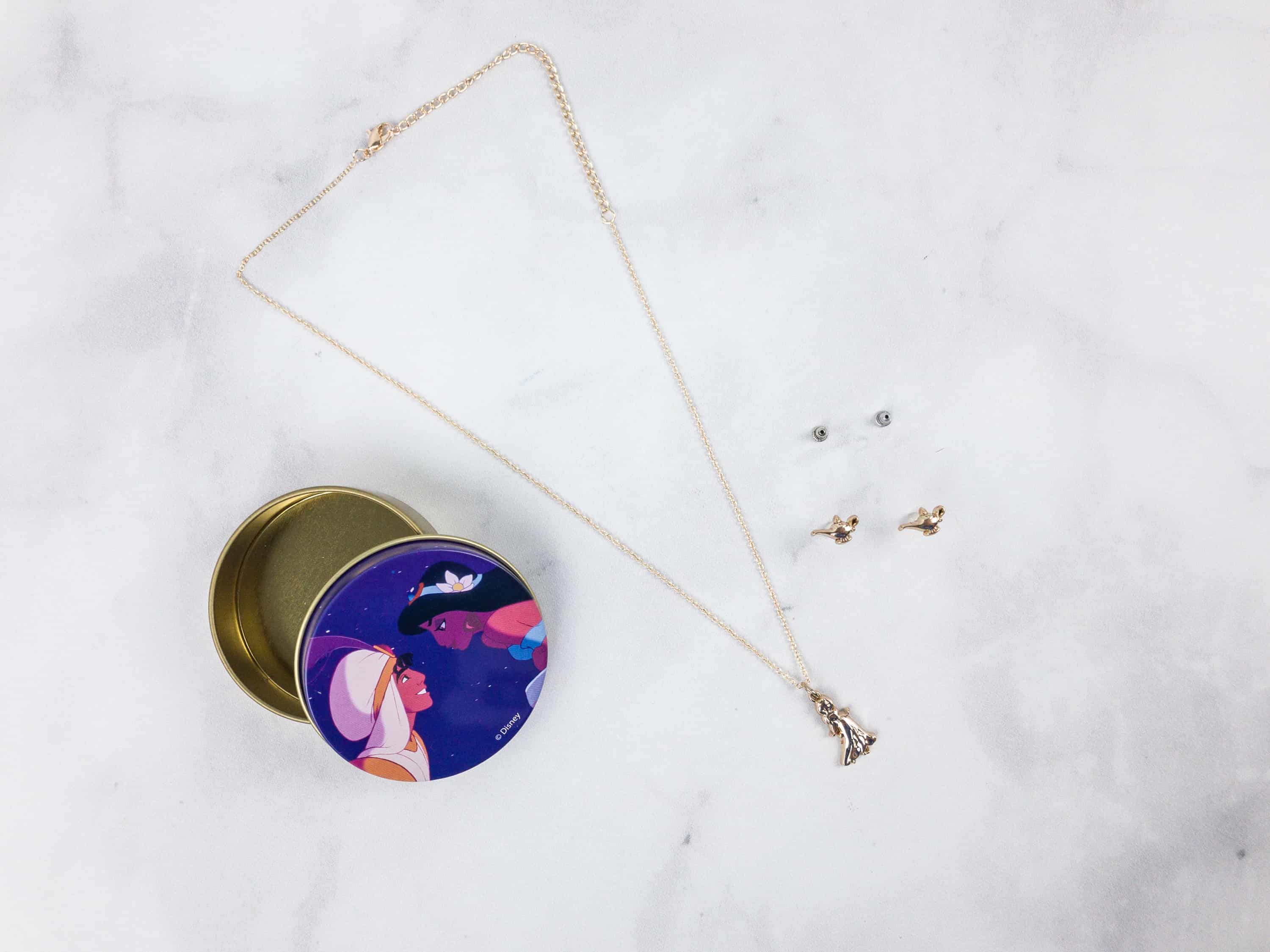 The accessories arrived in a tin container, featuring Princess Jasmine and Prince Ali on the cover.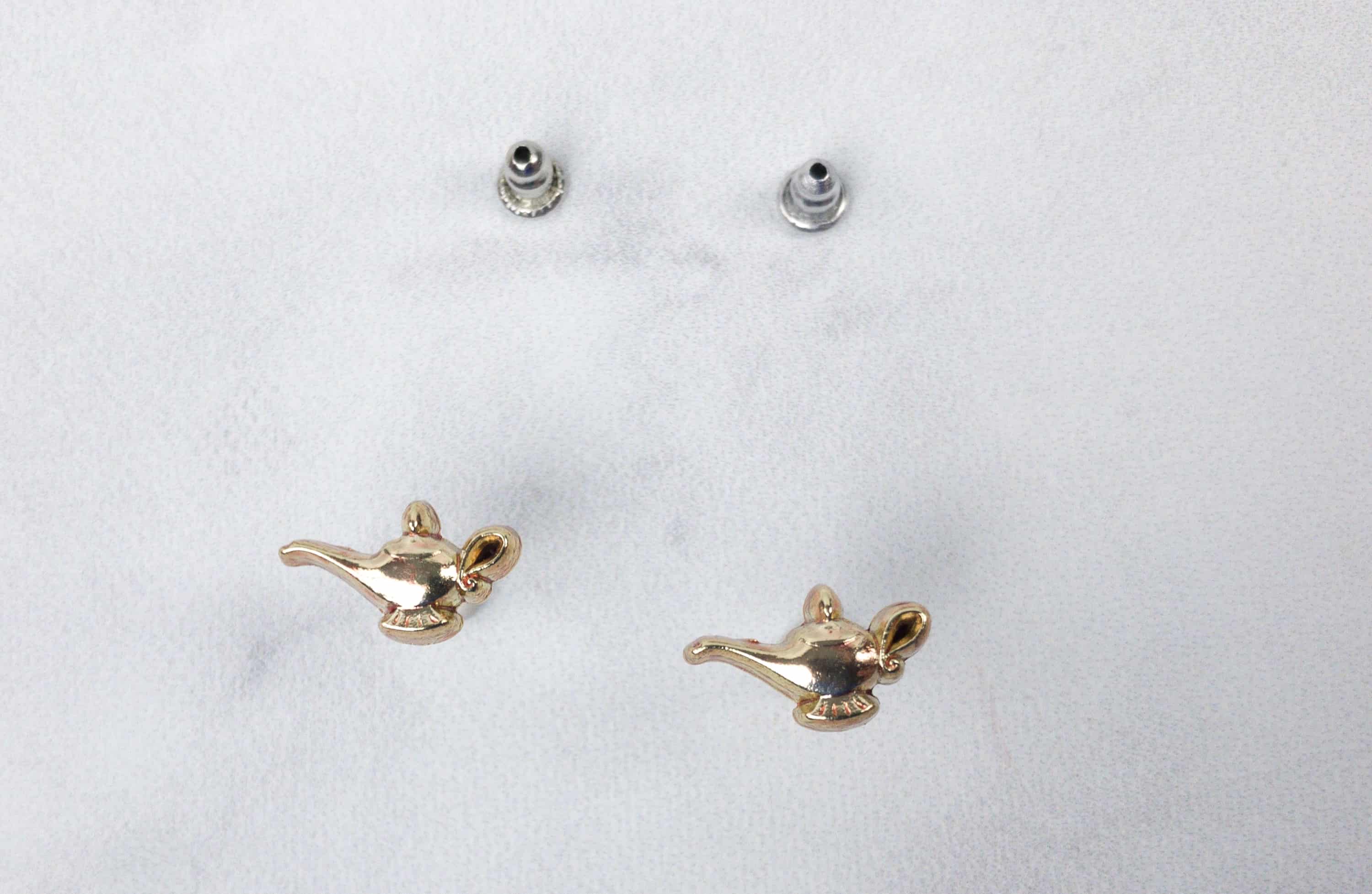 The magic lamp stud earrings are beautiful. I wonder if a genie will come out from one of these! I do need to note that even my 9 year old doesn't have pierced ears yet. She's been really shy about it, which is fine (I told her if she wants them, when she wants she can ask, and we'll go to a pro piercer – and I can get my piercings corrected too!). This box is really targeted at a bit of a younger demographic, and I doubt most will have their ears done. I'd be concerned, but it also came with a necklace, so at least it wasn't a loss. We all have a neck.
Here's Jasmine on the necklace pendant, standing like a really brave princess. The pieces go well together! Maybe a chance for mommy & me coordinating accessories?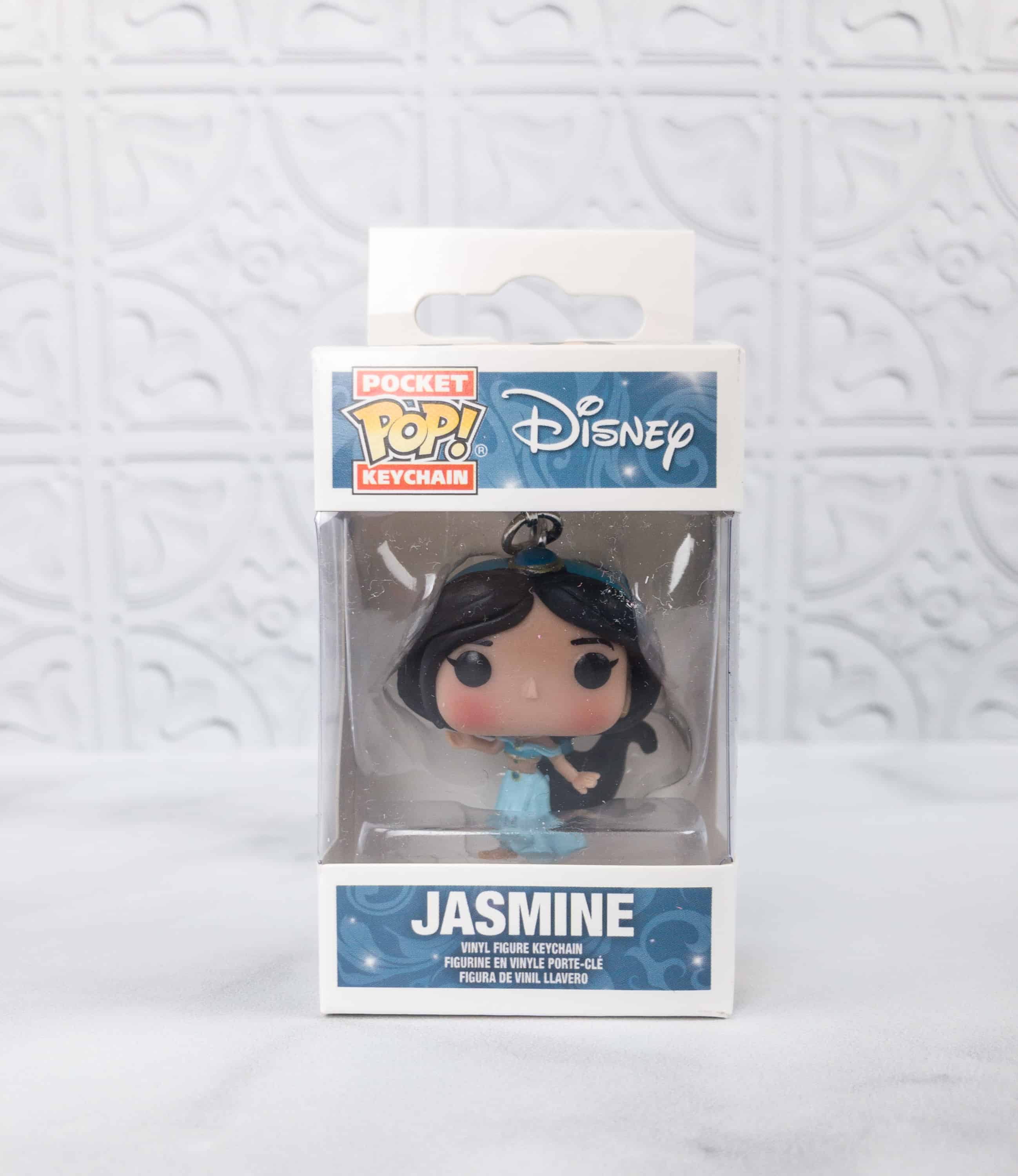 Jasmine Pop! Keychain ($7.99) The cutest of them all is this Princess Jasmine Pop! keychain.
The Pop! is small, but it can stand on its own.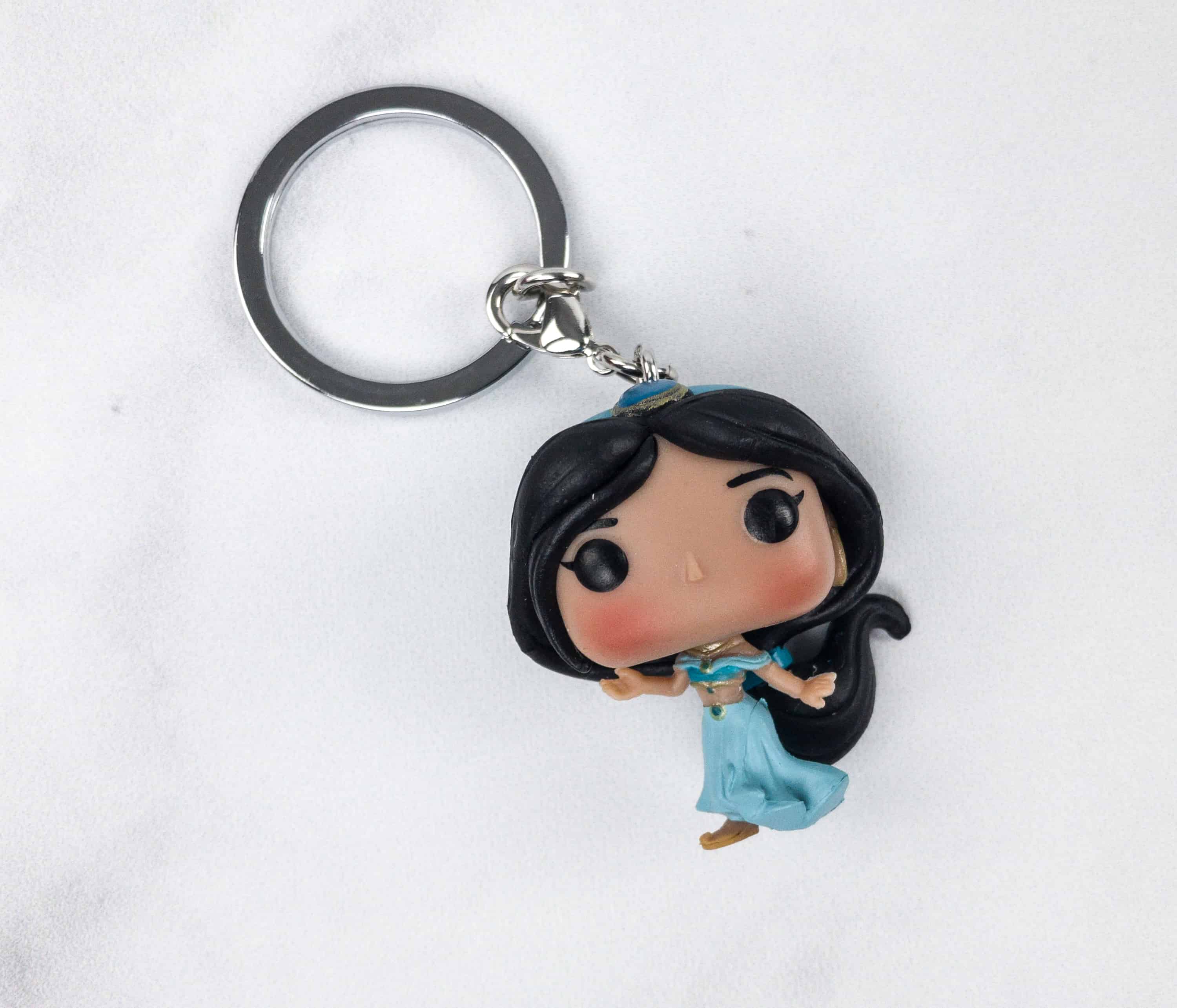 She's wearing her classic blue cropped top and harem pants.
Look at her long black hair!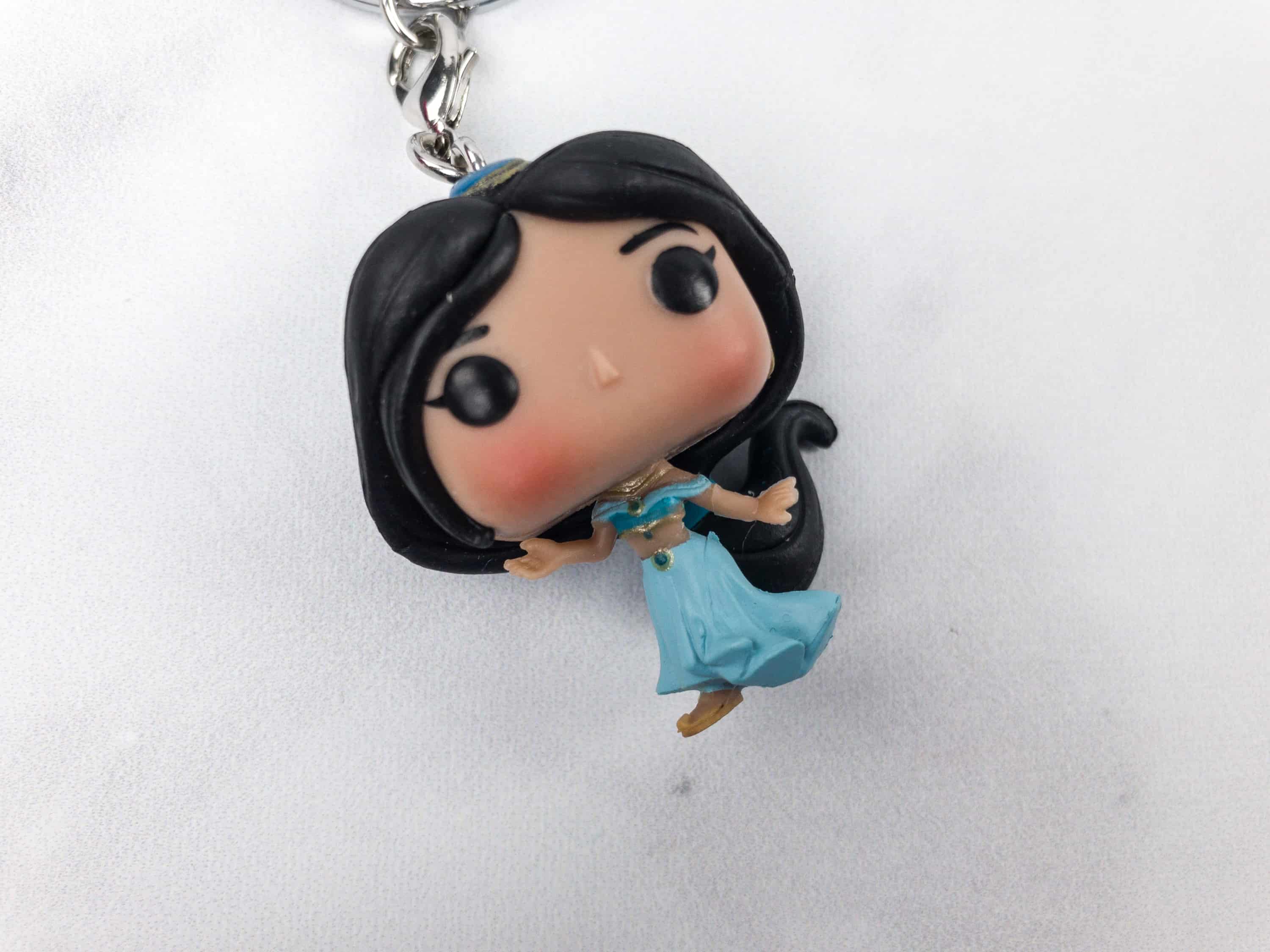 POPs are really cute, and this one is not an exception. You can attach it together with your keys, or on your bag! Since backpack charms are the coolest, this is a real hit!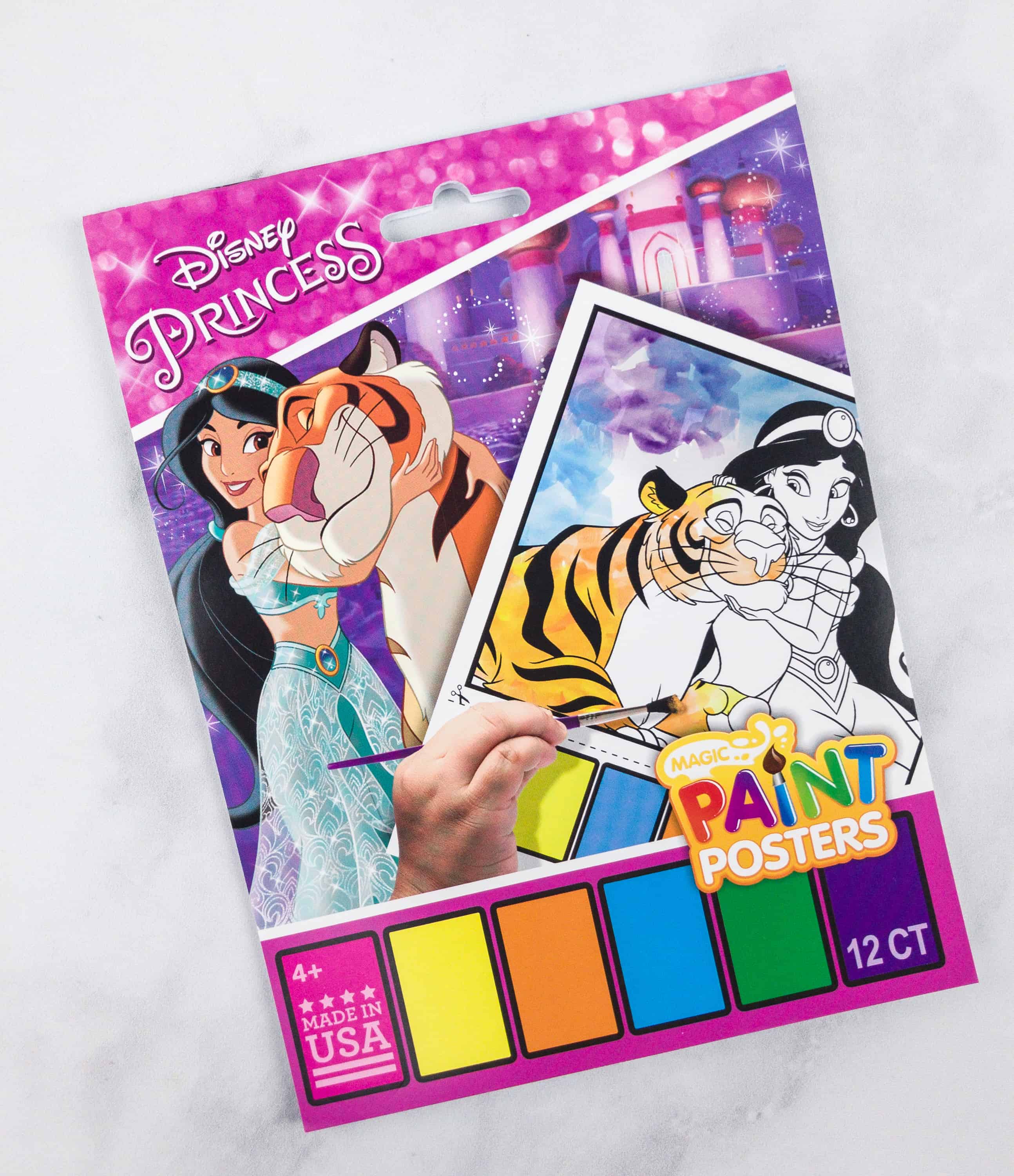 Princess Jasmine Painting Pages ($5.99) This coloring book came with magic paint posters, and the kids got really excited upon seeing them in the box!
There are 12 pictures to color.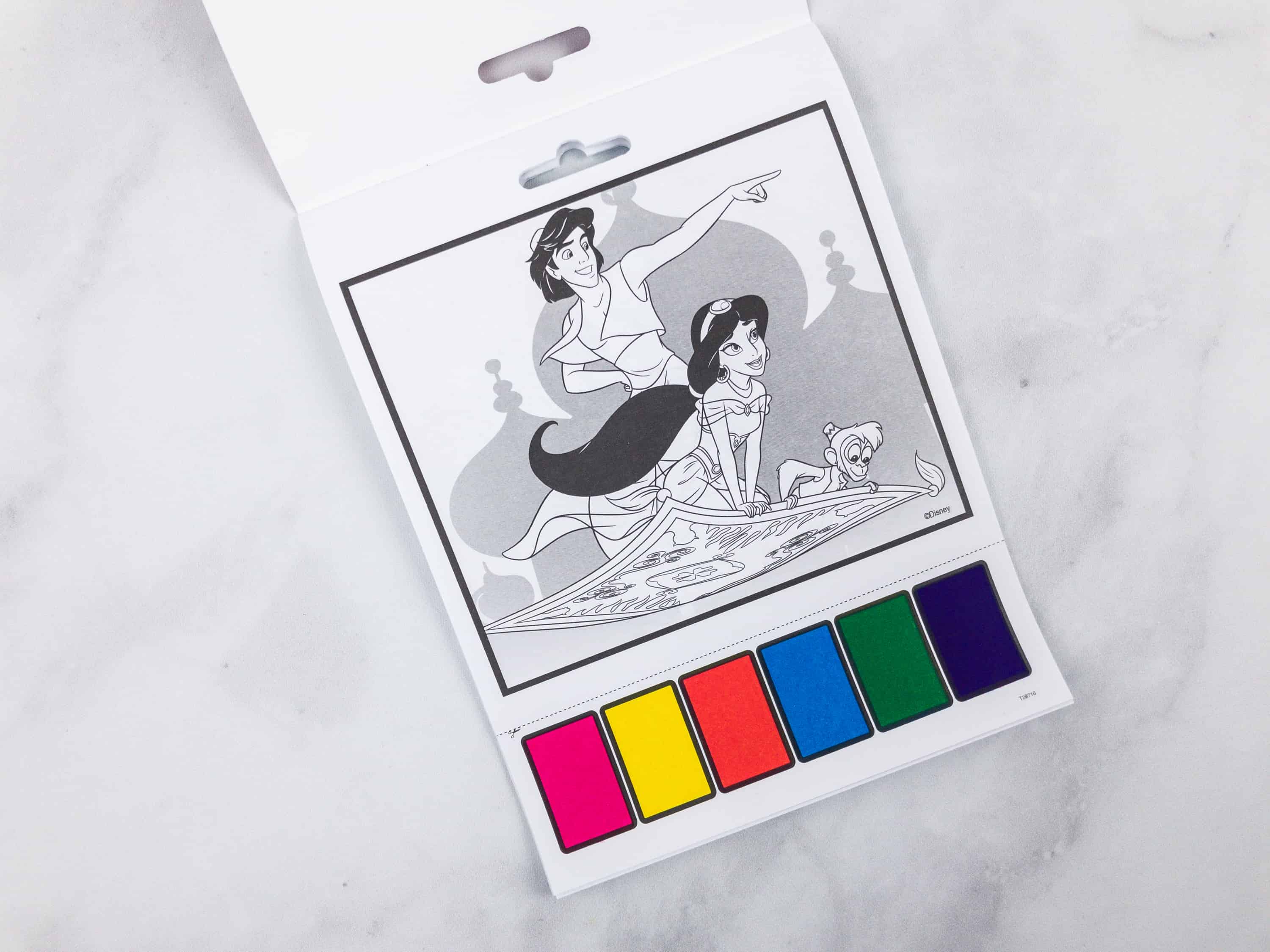 This page features Aladdin, Jasmine, and Abu on a magic carpet.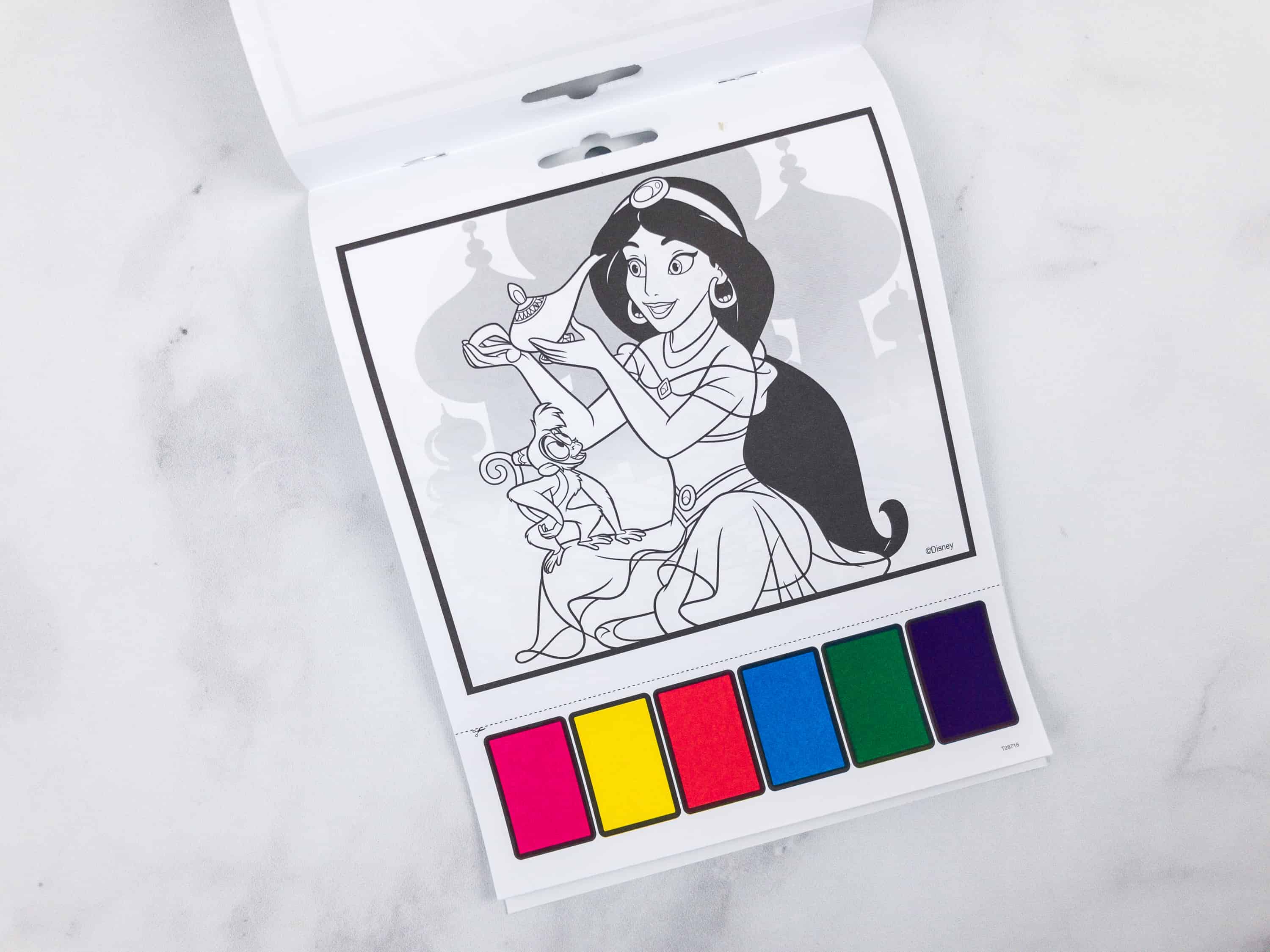 Meanwhile, on this page, Jasmine is trying to call out Genie! The illustrations are quite detailed, so it could be challenging to color for younger kids.
Princess Jasmine Scratch Off Pages ($5.99) Another item that will tickle the imagination of the kids is this magic art set! It includes 2 magic art scratchers and 1 stylus.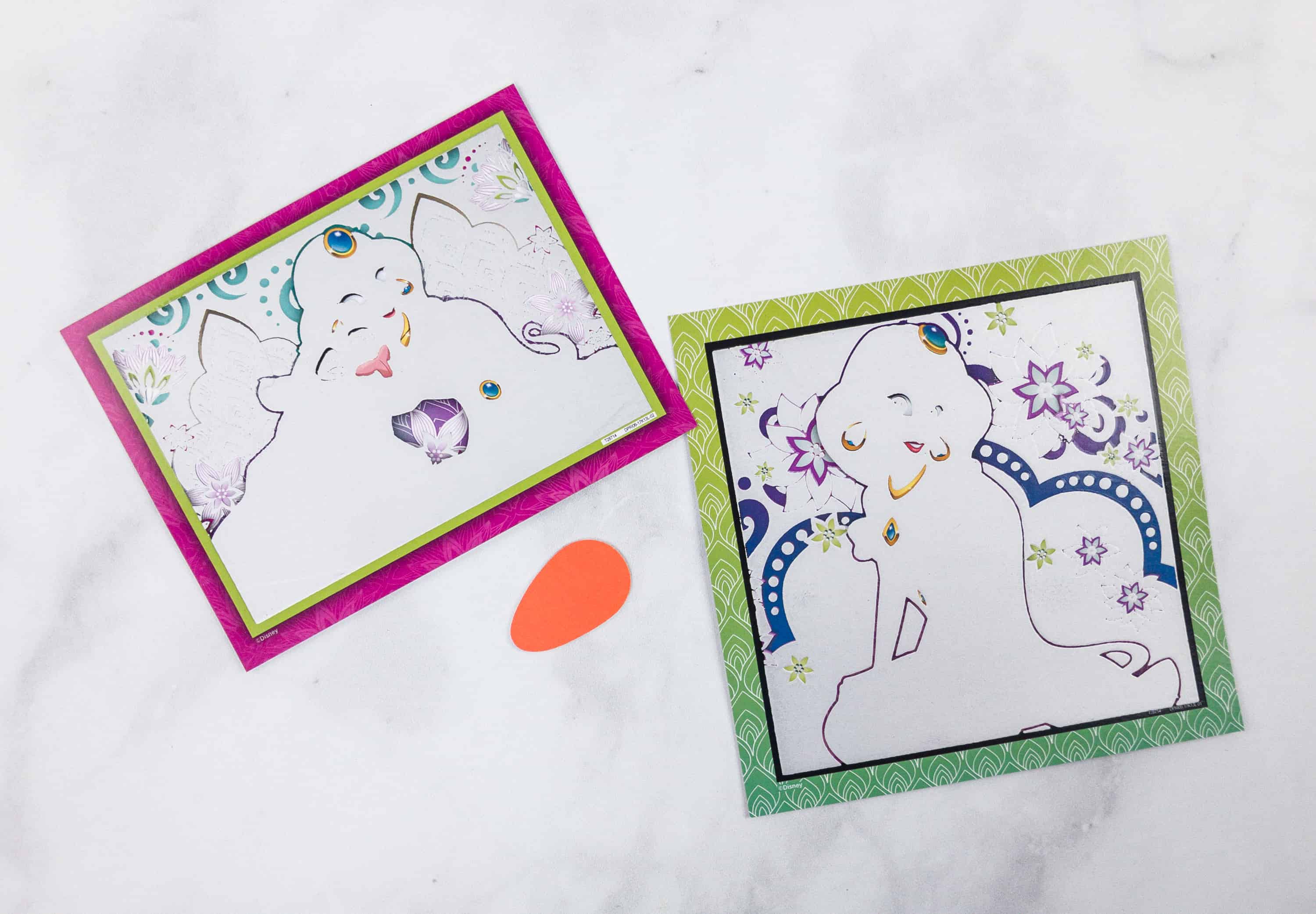 Can you guess what will be revealed when we scratch up these pages? They are absolutely perfection for restaurant busy activities, so they went in our go bag!
This month's Disney Princess Pleybox is indeed magical. It's loaded with goodies fit for a princess, and we loved everything especially the accessories and the Pop! keychain. Of course, she also had fun with the jampacked activity book. The total contents of this box would easily retail for over $45, but they sell it for only $22.99. It's a good deal considering that everything is officially licensed from Disney!
What do you think of the Disney Princess Pleybox this month?
Visit Disney Princess Pleybox to subscribe or find out more!