California Found is an awesome monthly subscription box that delivers the best of The Golden State, directly to your mailbox! Each box is $49, but holds a value of $90+! Shipping is free and you can save a bit of money on a 3- or 6-month subscription term. What will you find in your box?
Once a month, our subscribers experience the California lifestyle through a box filled to the brim with natural spa & beauty products, locally sourced gourmet treats, beautifully crafted home goods, and infinitely wearable jewelry. Each box tells the story of five to seven California makers through their products and an individual notecard dedicated to each one. Every beautifully packaged delivery reflects the laid back, stylish, uniquely chic attitude that is California.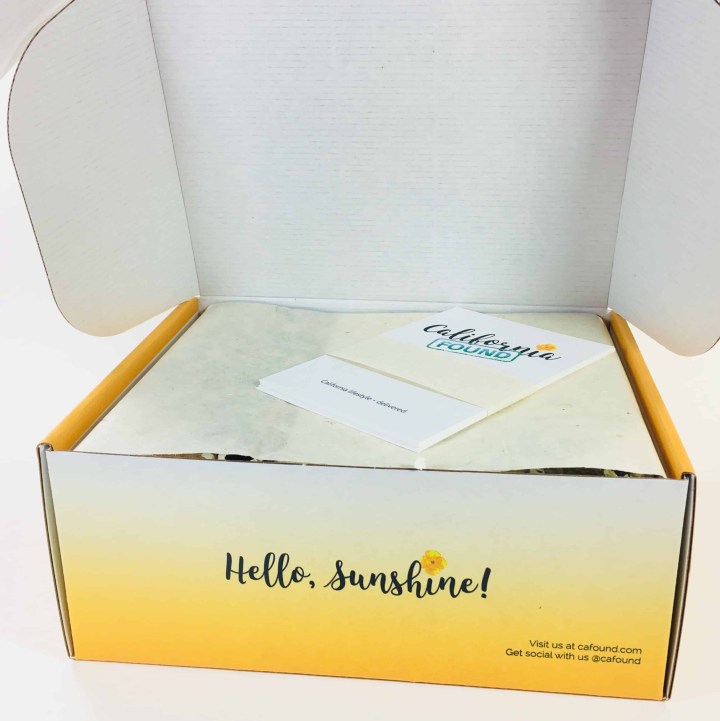 "California lifestyle – delivered." Yes, please!
DEAL: Get 20% off on your first purchase! Use coupon code hellosub20.
My items were covered with beautiful paper that looks like it might be seeded. I will try planting it in my garden – at the very least, it will be composted! There was a flower sticker closure.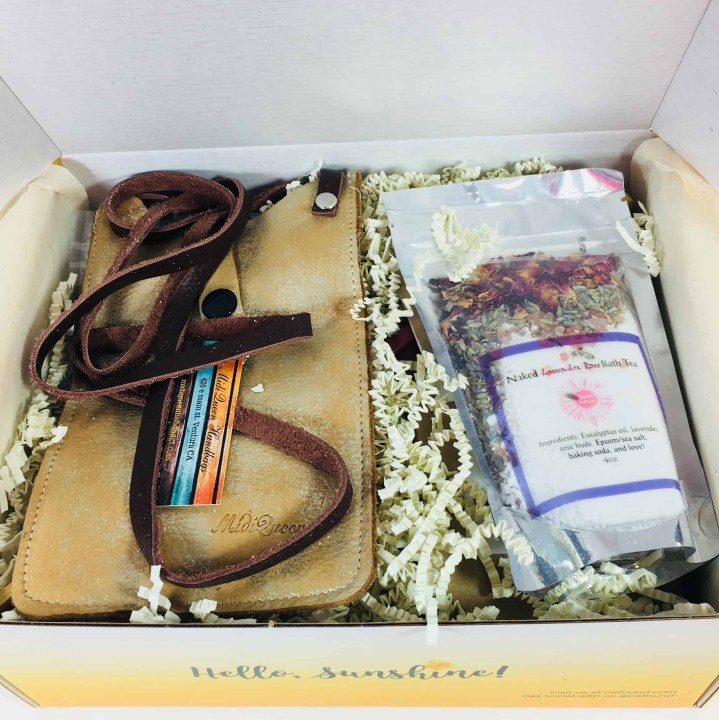 My items were tucked into white paper squiggles. No glass items this month but everything was very secure in the box.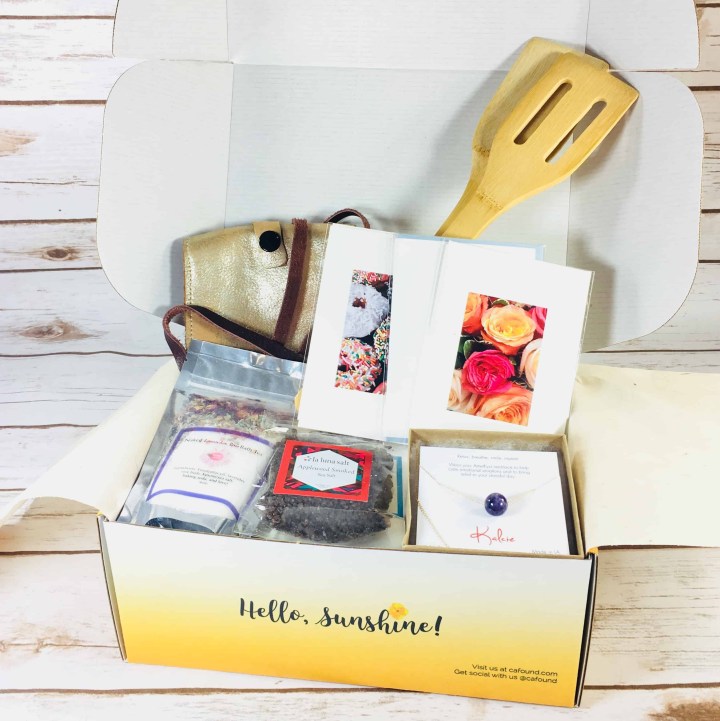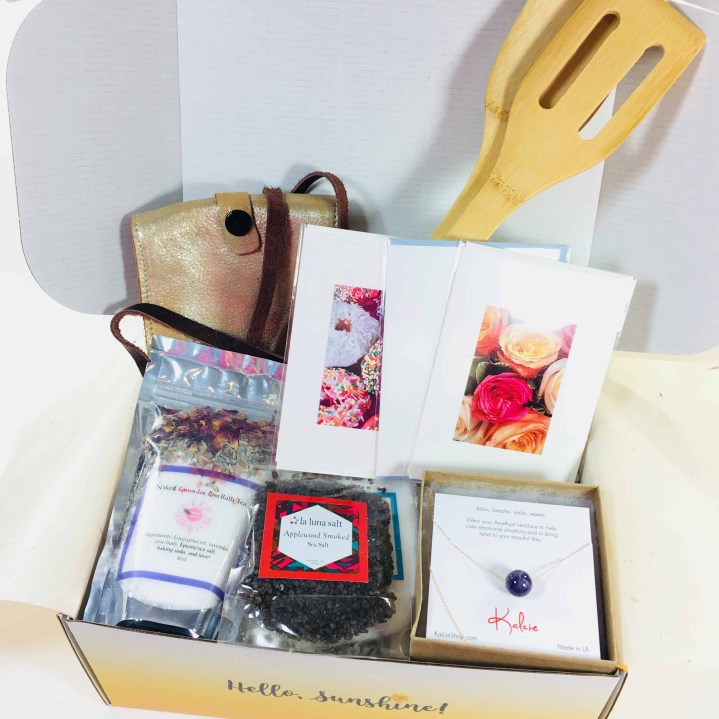 Everything in my January 2018 California Found box! I was born and raised in Southern California and was so excited to receive this special box from my wonderful home state!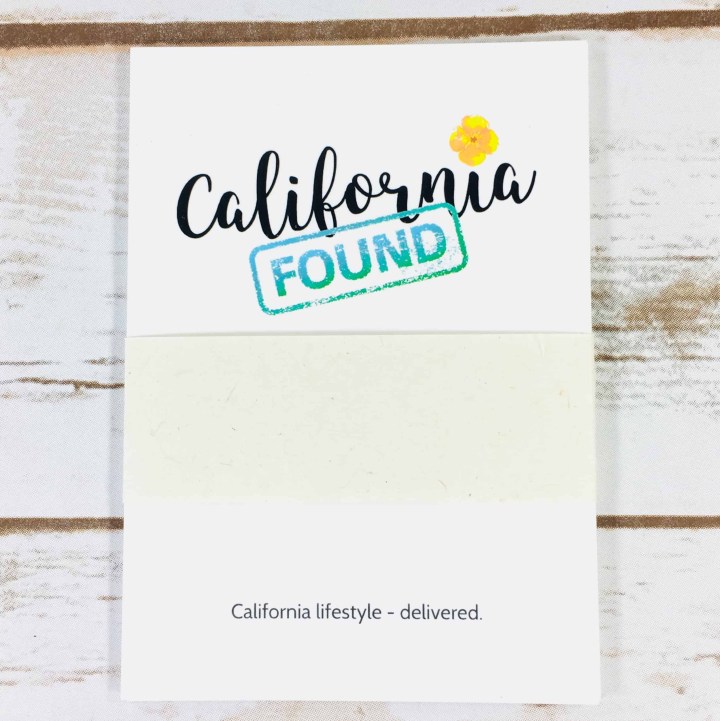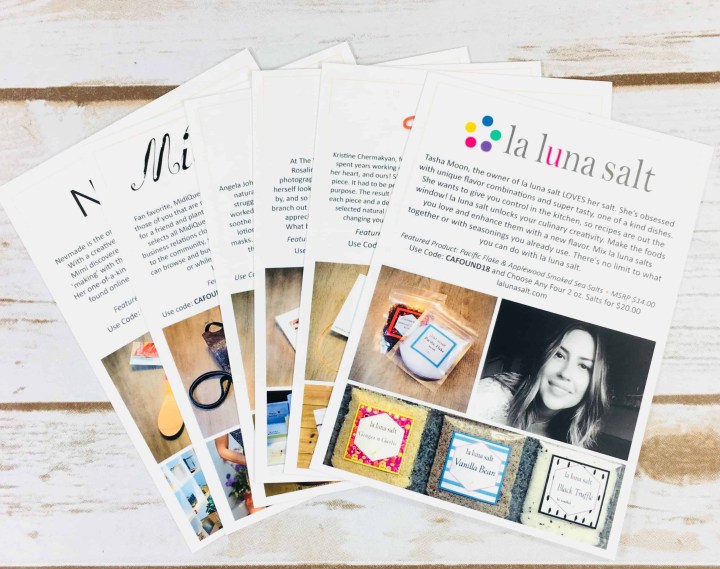 I spotted these cards as soon as I opened the box. The band that was wrapped around them was embedded with wildflower seeds.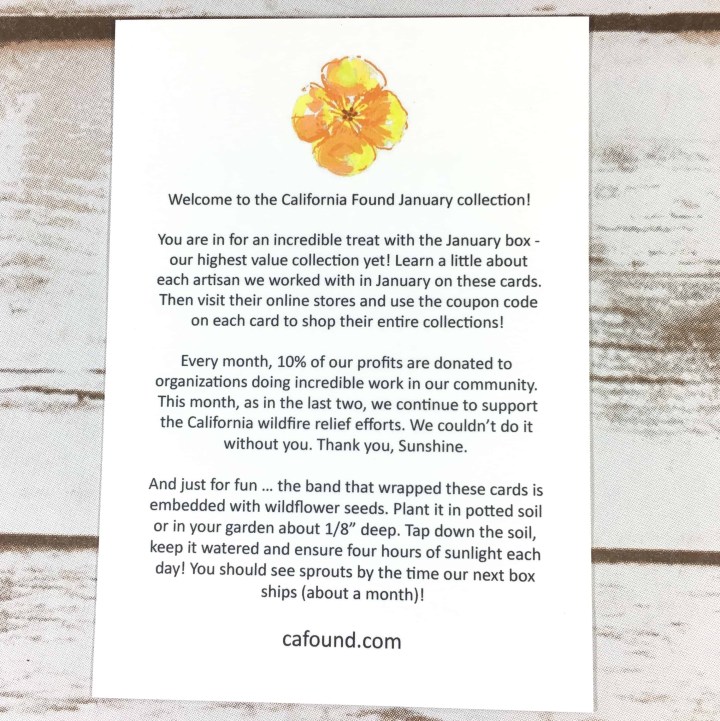 There were 7 cards in this grouping – one about the January collection, the other 6 introducing the featured artists and their items that were sent this month. California Found donates 10% of their profits to charitable organizations. This month's proceeds are going towards wildfire relief efforts. If you find a product or maker that you really like, then you can use the included coupon codes featured on each card to save on a purchase on their websites.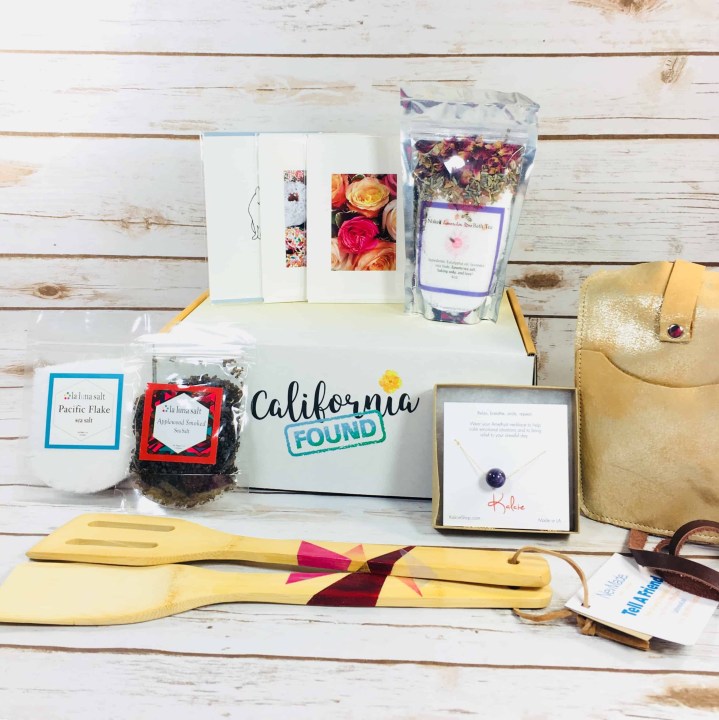 I am so pleased with this box, and I haven't even tried anything yet! Let's get started!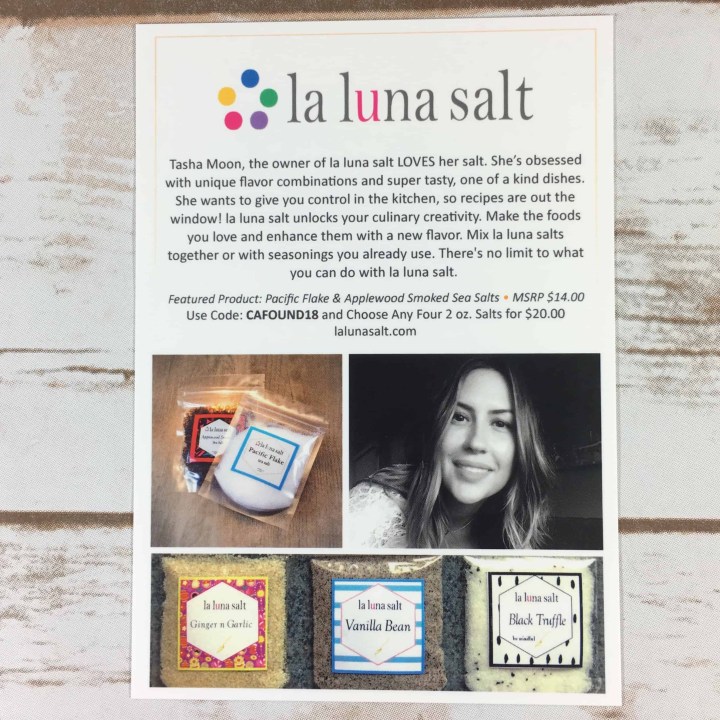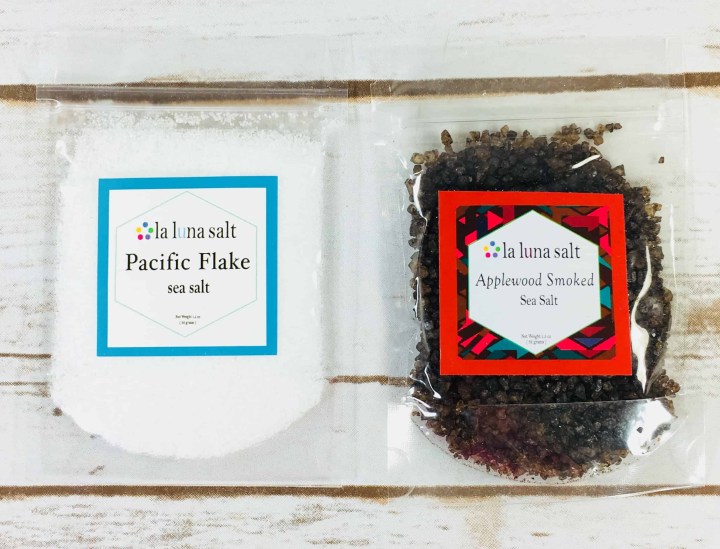 la luna salt Pacific Flake Sea Salt ($7) and Applewood Smoked Sea Salt ($7)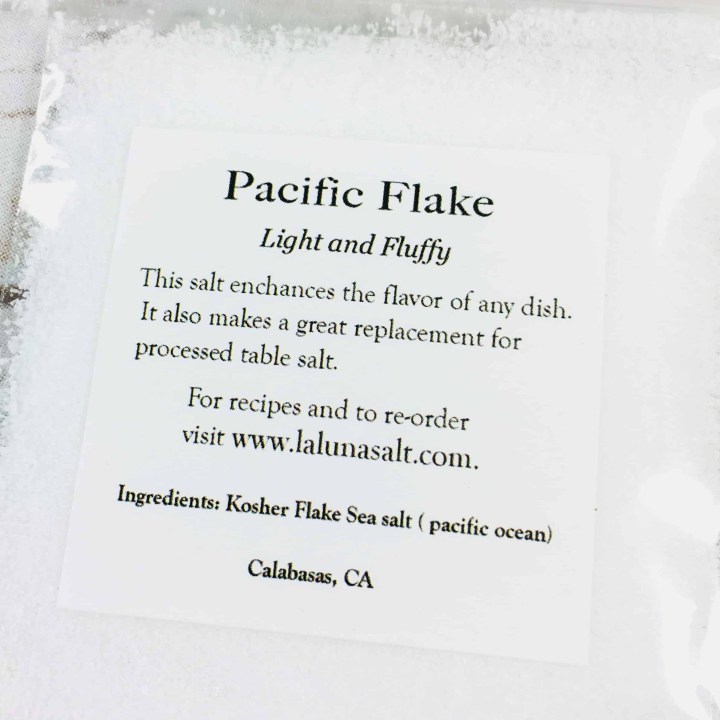 The sea salt has delicate flakes and is just that – pure sea salt from the Pacific Ocean.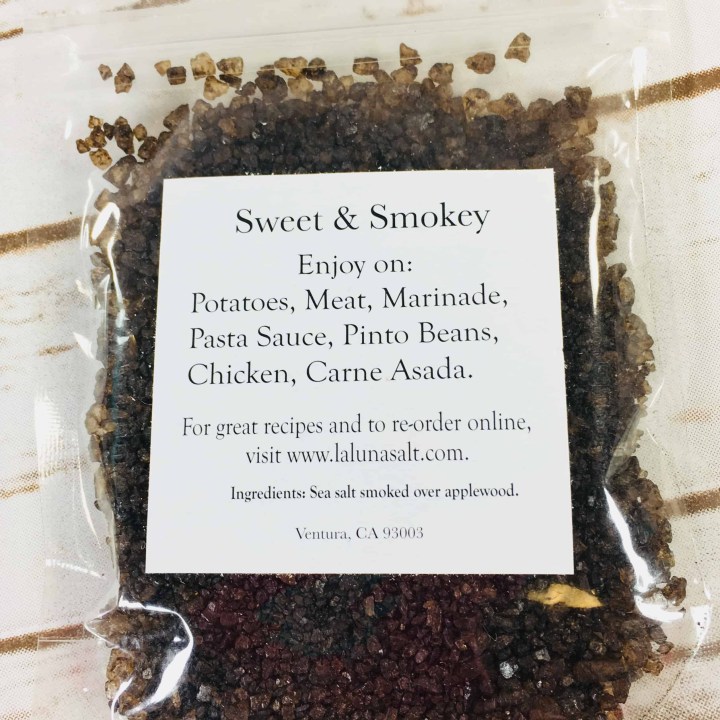 The Applewood Smoked Salt has bigger pieces so it probably is best used in a recipe where it has time to dissolve, unless you have a salt grinder. It smells smokey and almost tastes like bacon – I let a piece dissolve on my tongue and the flavor was amazing.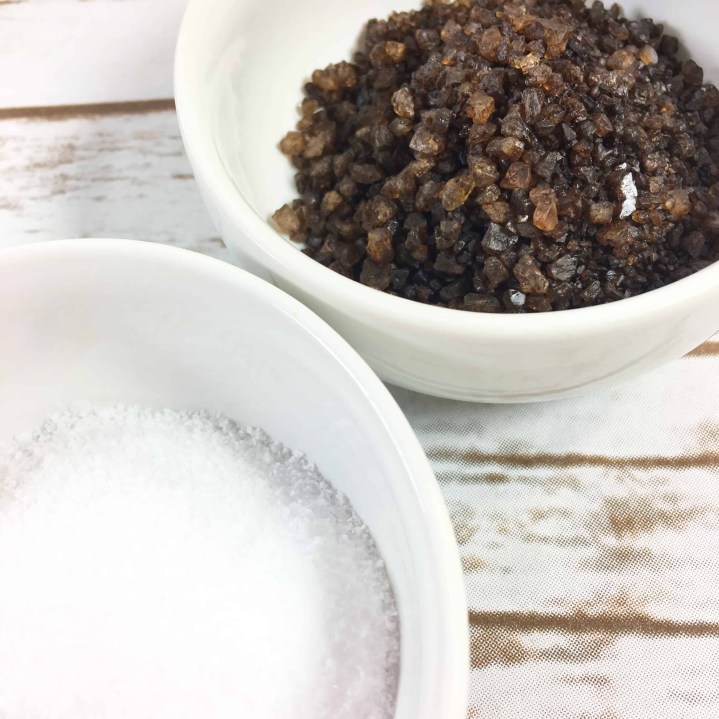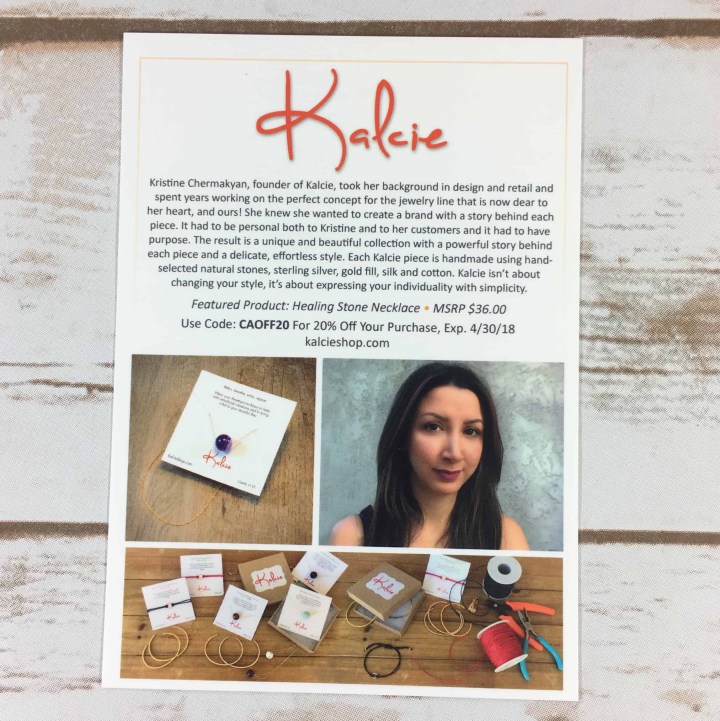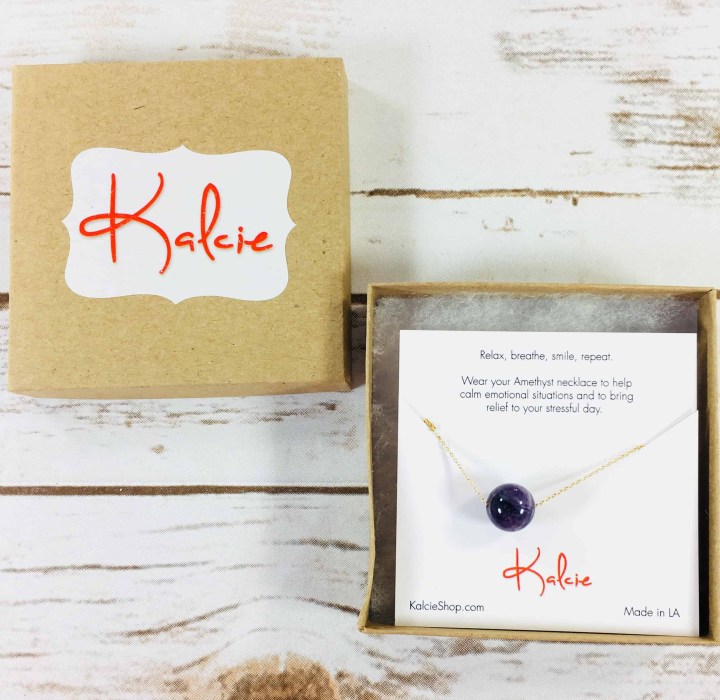 Kalcie Amethyst Healing Stone Necklace ($36)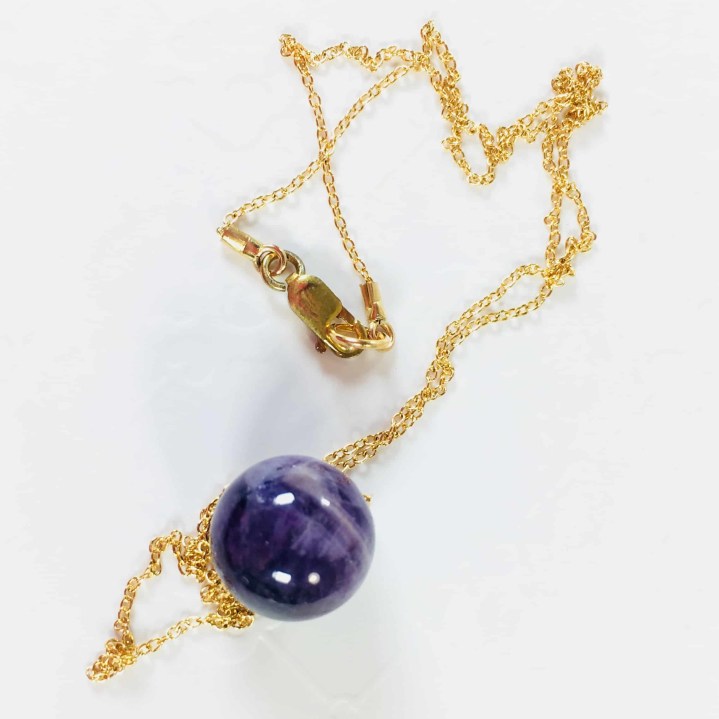 I love purple and this amethyst orb on a gold-filled chain necklace is simple yet lovely.
The amethyst "carries within itself the ability to help calm emotional situations and to bring relief to your stressful day", which sound like a plan to me. The stone is free-moving and I believe my chain is 18″ long and works well for me.
Since the stone is natural, each necklace will be different and the color may vary from one to the other.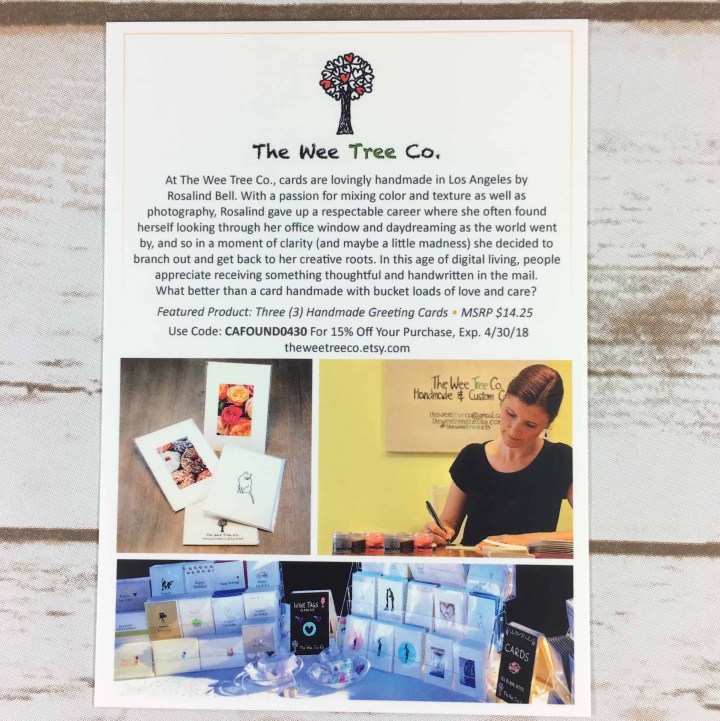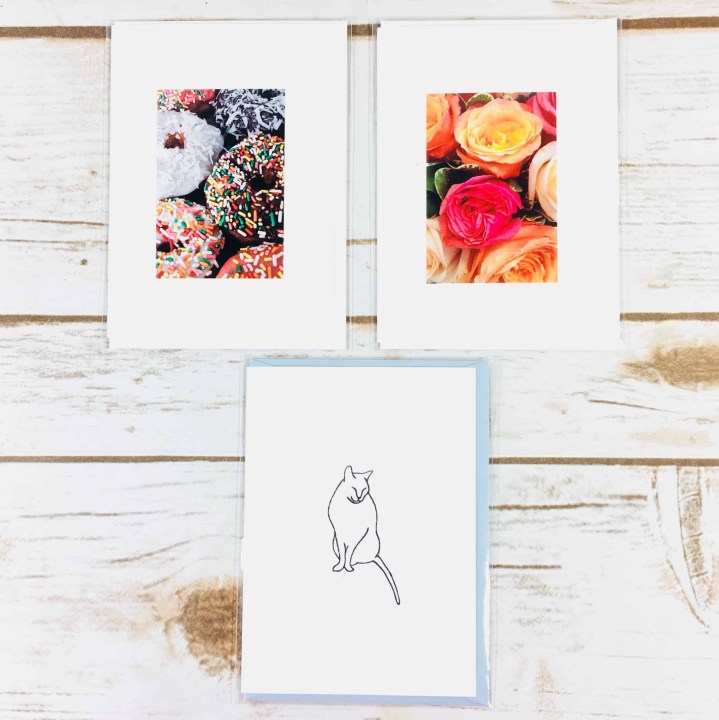 I received three cards from The Wee Tree Co. ($14.25) Each card is 3×5 and comes with an envelope. Two of the cards have an actual wallet-sized picture on the front, while the one with the cat is either stamped or hand-drawn. They are each blank inside and perfect for everyday use or as a thank-you card.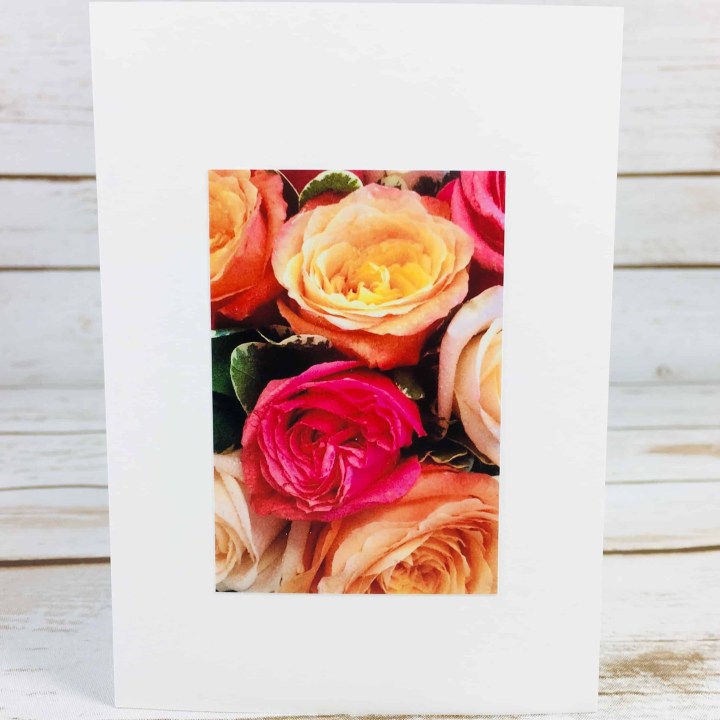 I adore the colors and think this is perfect for sending to my mom!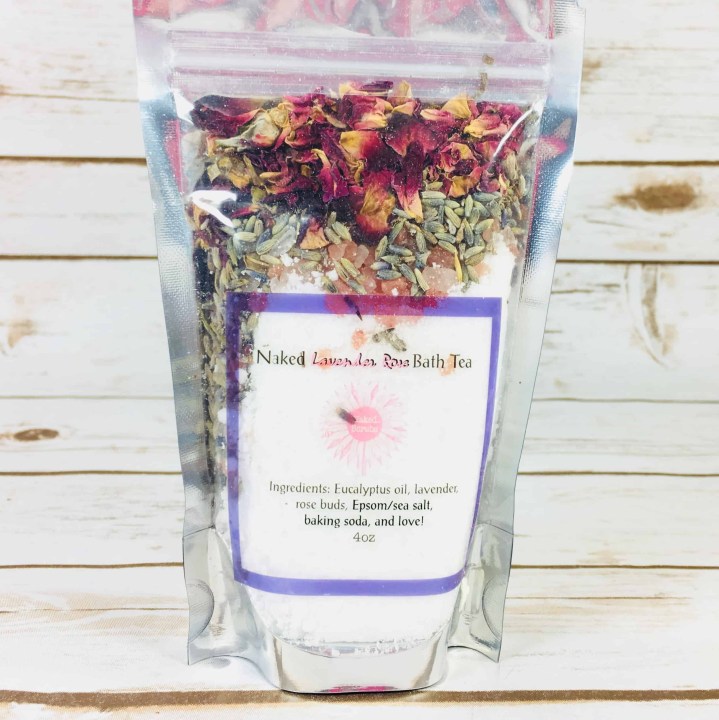 Naked Scrubs Lavender Rose Bath Tea ($15) I have a weakness for natural beauty products so I was thrilled to find a natural bath soak in my box!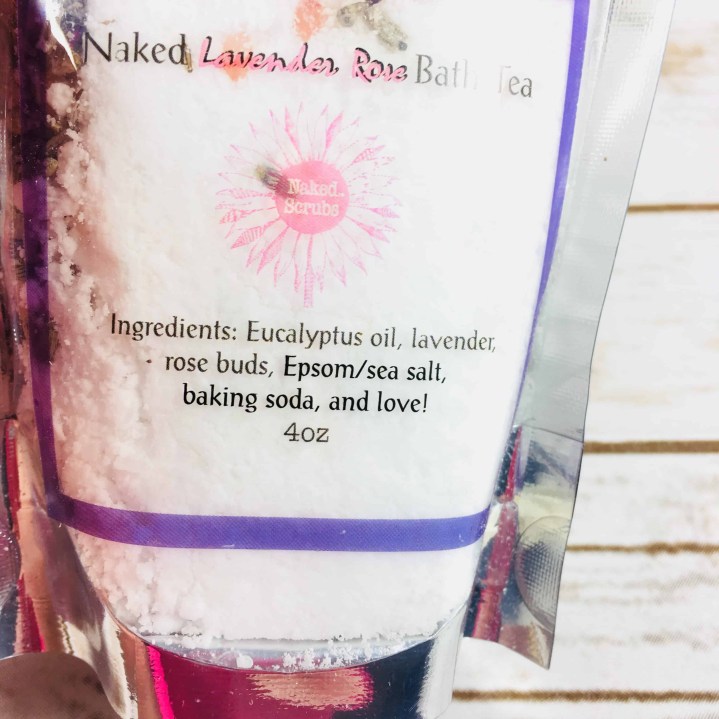 A short list is a good thing and I can pronounce all the ingredients in this soak. Rose petals, lavender buds, essential oils, Epsom salts, and baking soda are all that's needed to induce some bliss in the bath.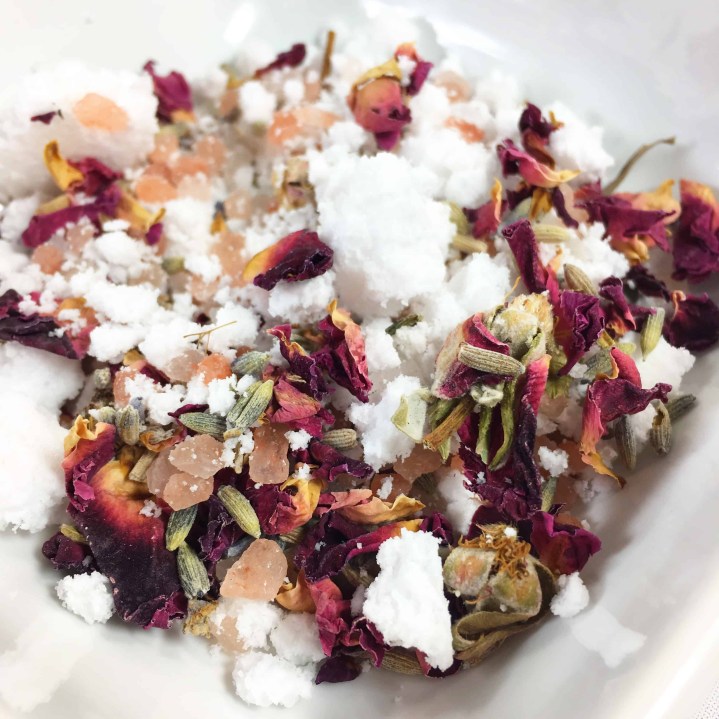 This stuff is so pretty and it smells lovely too. If you are worried about clogging your pipes, or just want to cut down on cleanup afterwards, you can place the tea in a disposable tea bag, or repurpose a tea strainer for bath use only.
NevMade Hand-Painted Utensil Set ($38, link is for a similar print) NevMade products are "one-of-a-kind, colorful, and fun" and are considered mid-century modern, which means it is kind of retro in a 1950's or '60's sort of way.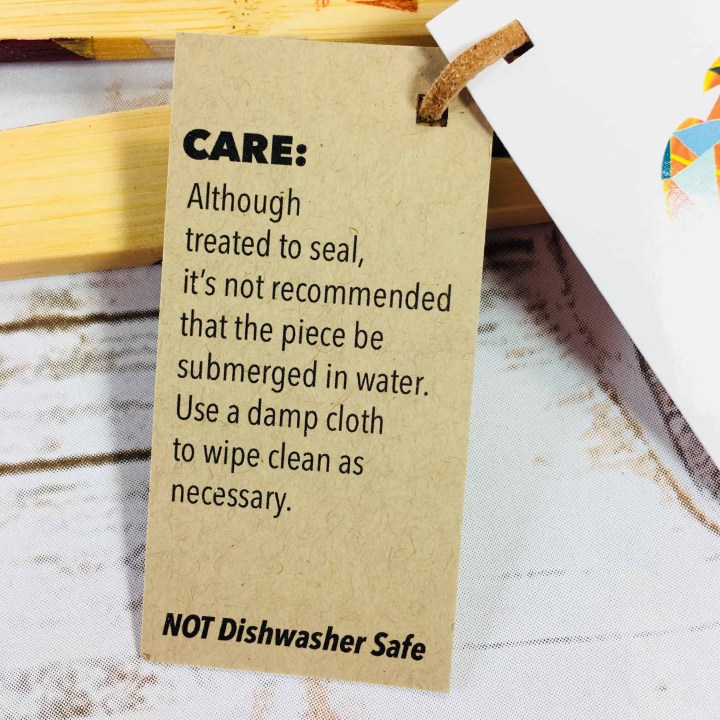 I appreciate that there was a tag warning me to not place in the dishwasher.
I like the colors, which are hand-painted with acrylic paint and then sealed.
These utensils are made with bamboo, which is a renewable resource so it speaks to the green-freak who lives inside of me. These would be good for tossing and serving a salad or pasta dish, or possibly a dessert. I also think they would look lovely on display.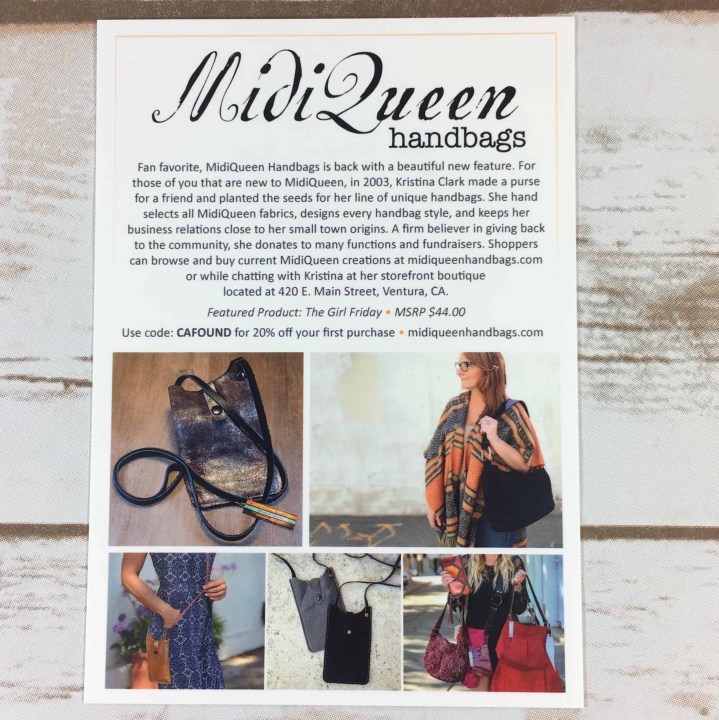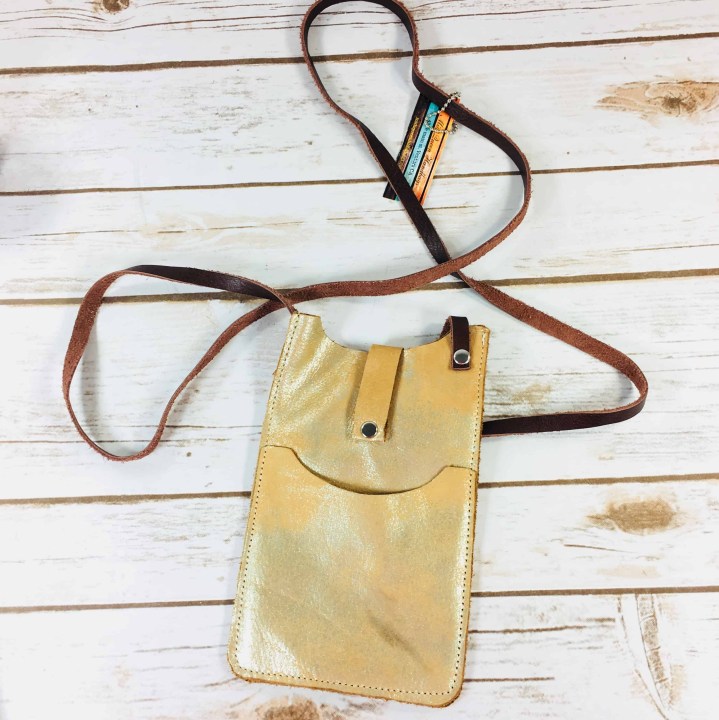 MidiQueen The Girl Friday ($44) I believe I received the one called "Distressed Saddle Up", which is sort of a golden luster over caramel-colored, super soft leather.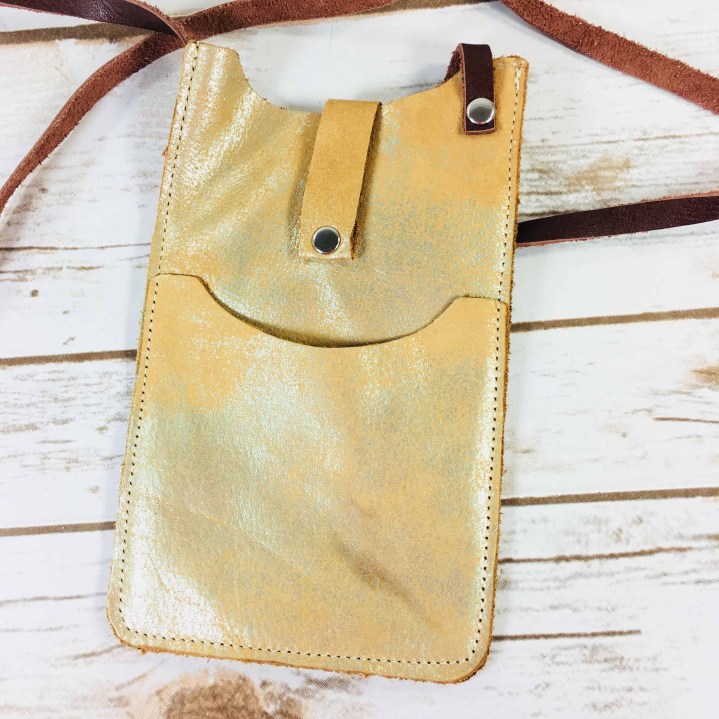 This slim bag is meant to be worn as a cross-body bag to hold your cell phone and maybe a credit card or lip gloss. On this side you can see the multi-purpose pocket.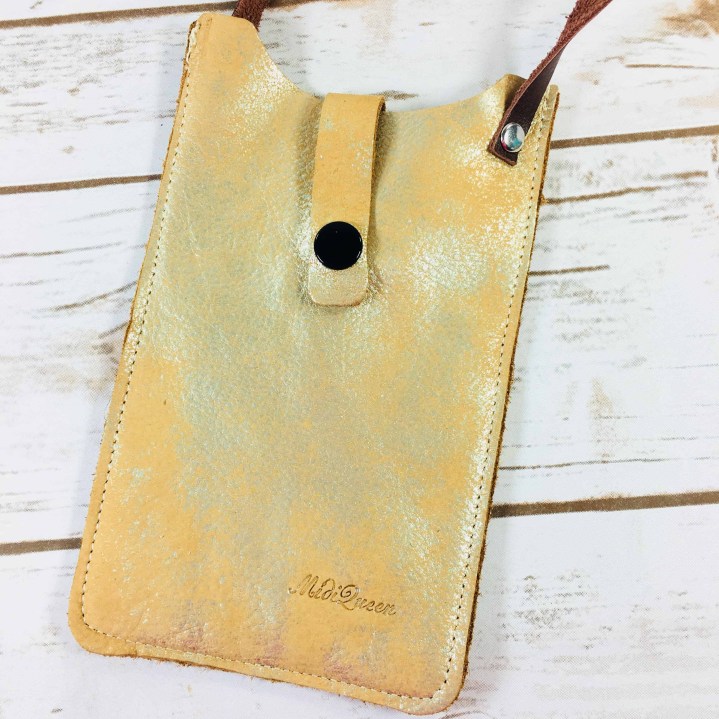 On this side you can see the snap closure that keeps your phone safe inside.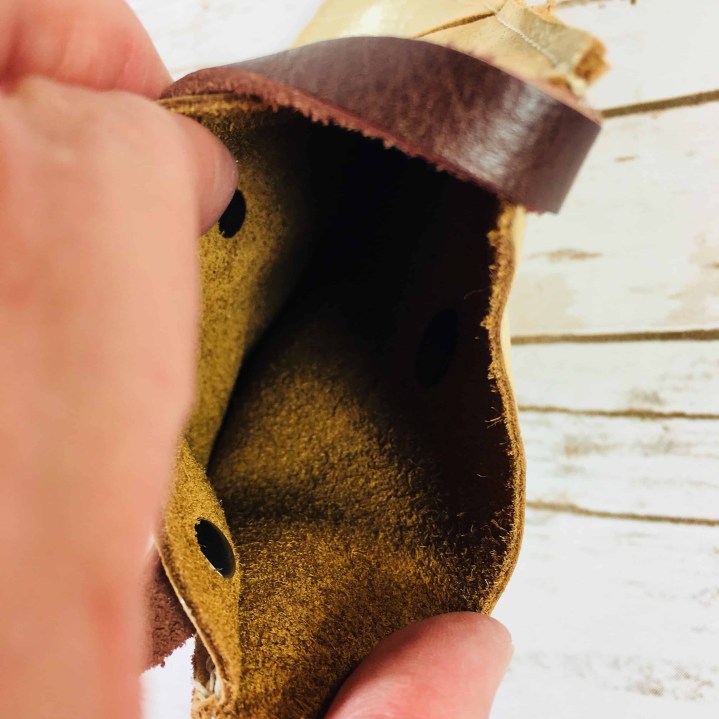 The inside is also very soft. I have a super-sized iPhone 6S Plus with an Otterbox cover and I was able to get the snap to close. I'm not sure this is my personal style but I will pass it along to my daughters, although come to think of it, I can't fit my big honking phone in my jeans pocket at work so maybe I will give it a try and see. PS I love the golden color!
This is my second California Found box and just like the first, I loved it! I was also impressed with the variety of items that I received and I'm sure I never would have "found" them on my own. A necklace, a phone pouch, a bath product, some salts for cooking, some kitchen items, and some stationary makes for a nicely rounded collection of goods. The presentation was beautiful and I felt like I had received an upscale box. I thought that the individual cards were a nice touch and I read them before trying each product. I love my home state and enjoyed trying these items from her talented makers. Each item was of exceptionally good quality. My January box had a value of $161.25! If you want to send or receive a box of carefully curated items from California then please check out California Found!
What do you think of California Found? Let me know in the comments!