Busy Bee Stationery is a monthly stationery subscription that will bring you items that inspire creativity and help you with everyday note-taking, planning, journaling, and letter writing. For $39.90 per month, you will receive 5 to 10 items built around a theme, season, or a specific project. Items can be things like pens, stickers, notebook, washi tape, stamps and so on.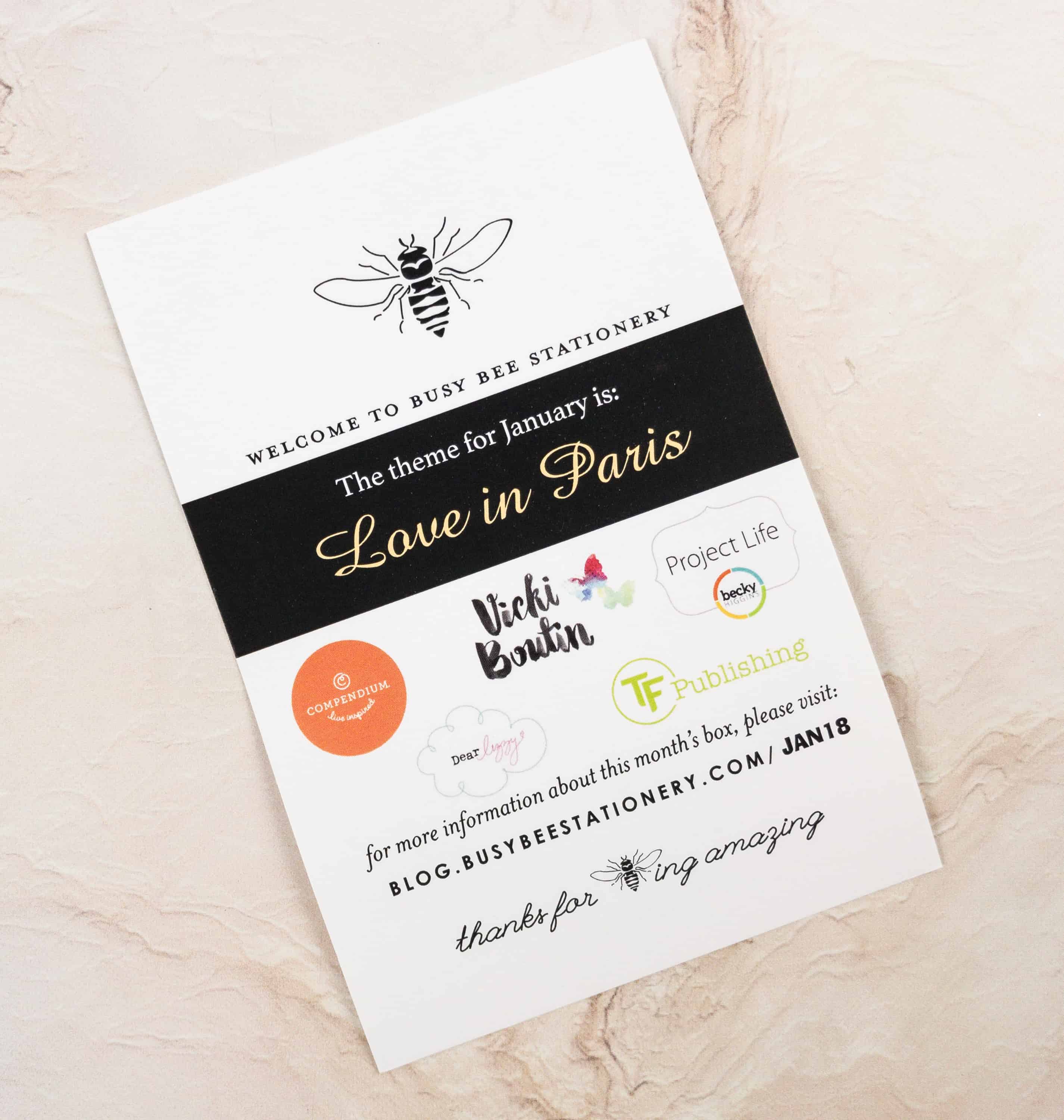 The information card shows all the brands for the items in this month's box and the theme, Love in Paris.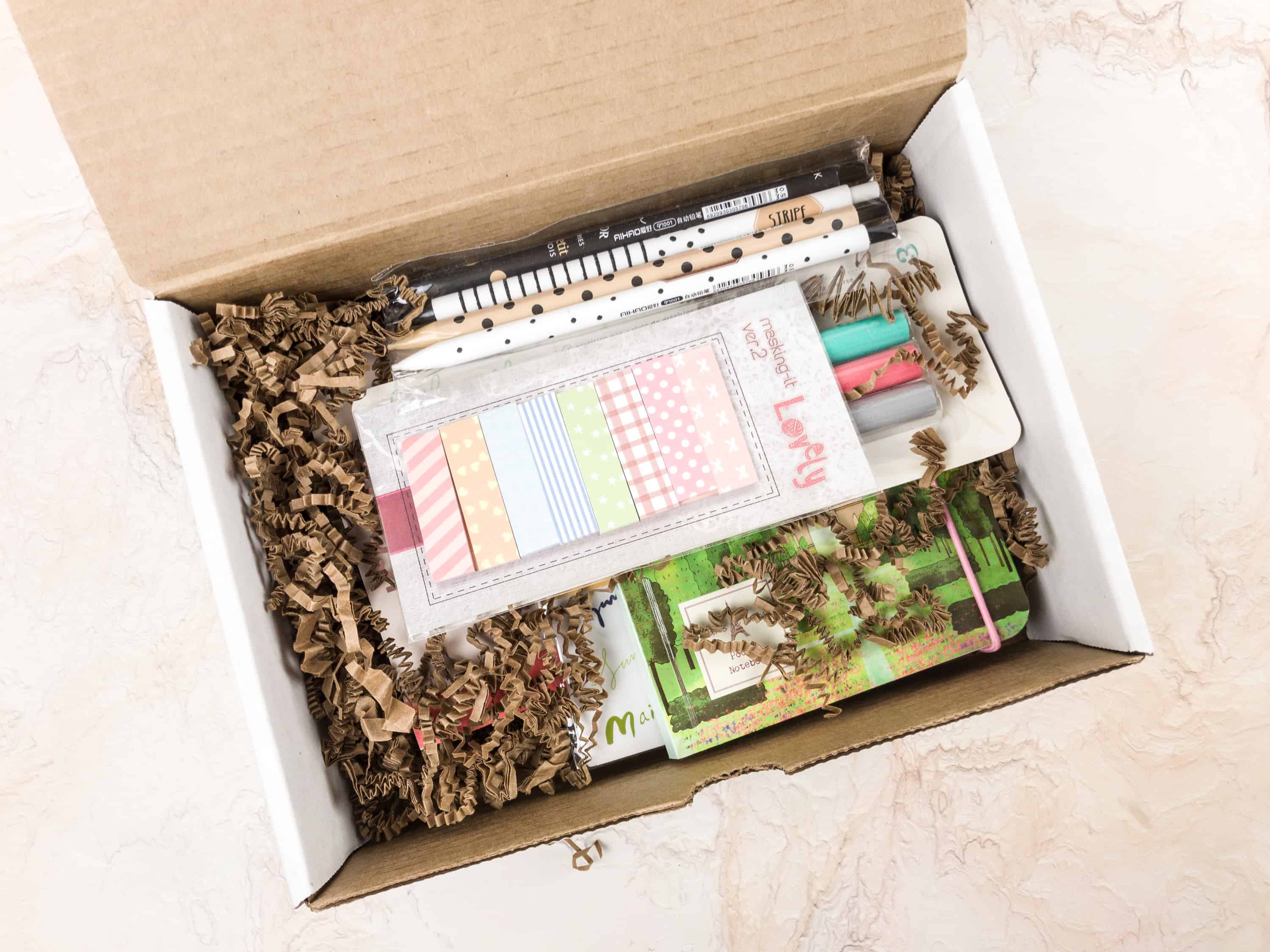 The box is full of stationery goodies!
Everything in my January 2018 box!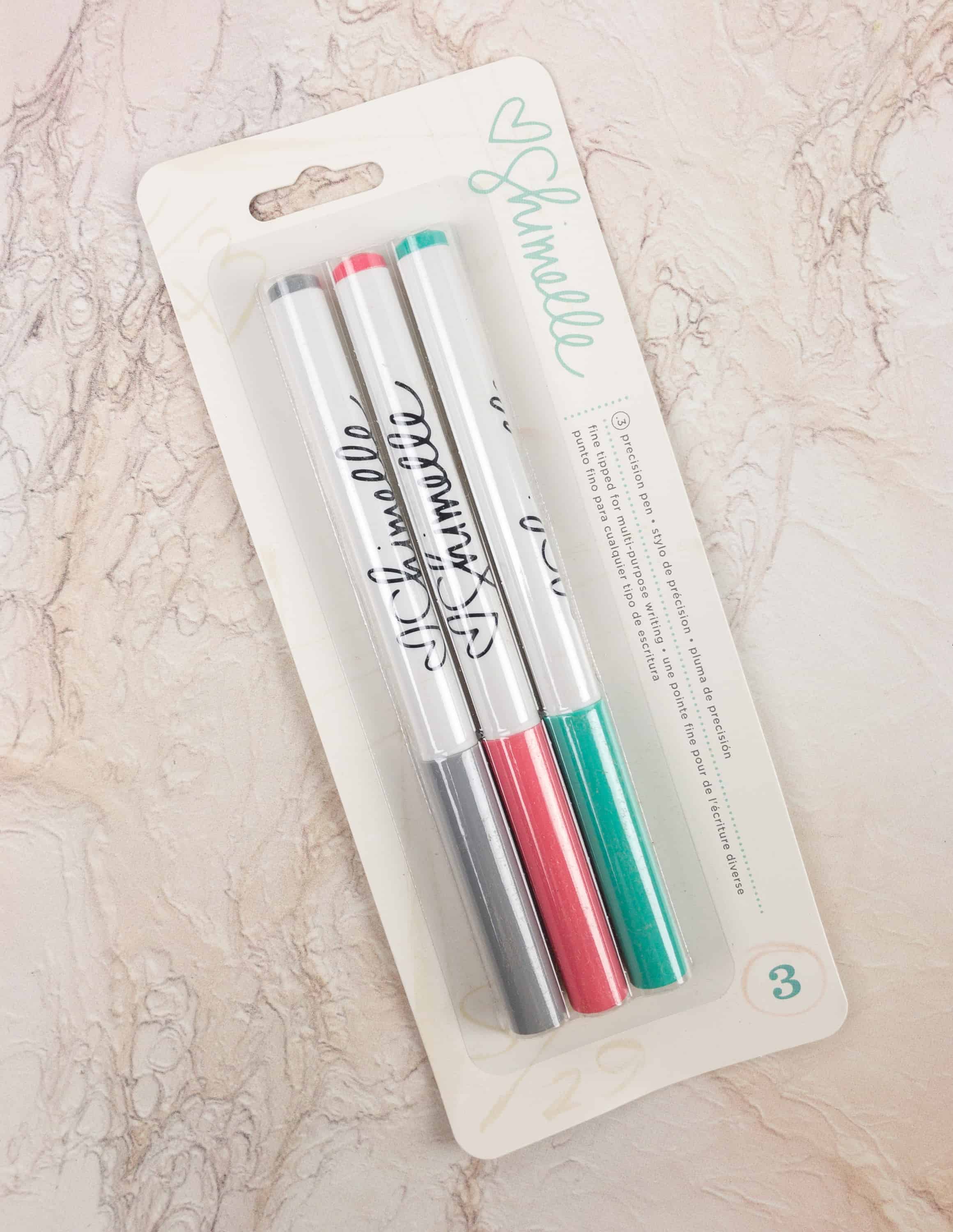 Shimelle Precision Pens ($5.99) You can write notes and special messages with these all purpose fine tip pens. You can even write directly on photos because they're both acid free and non-bleeding.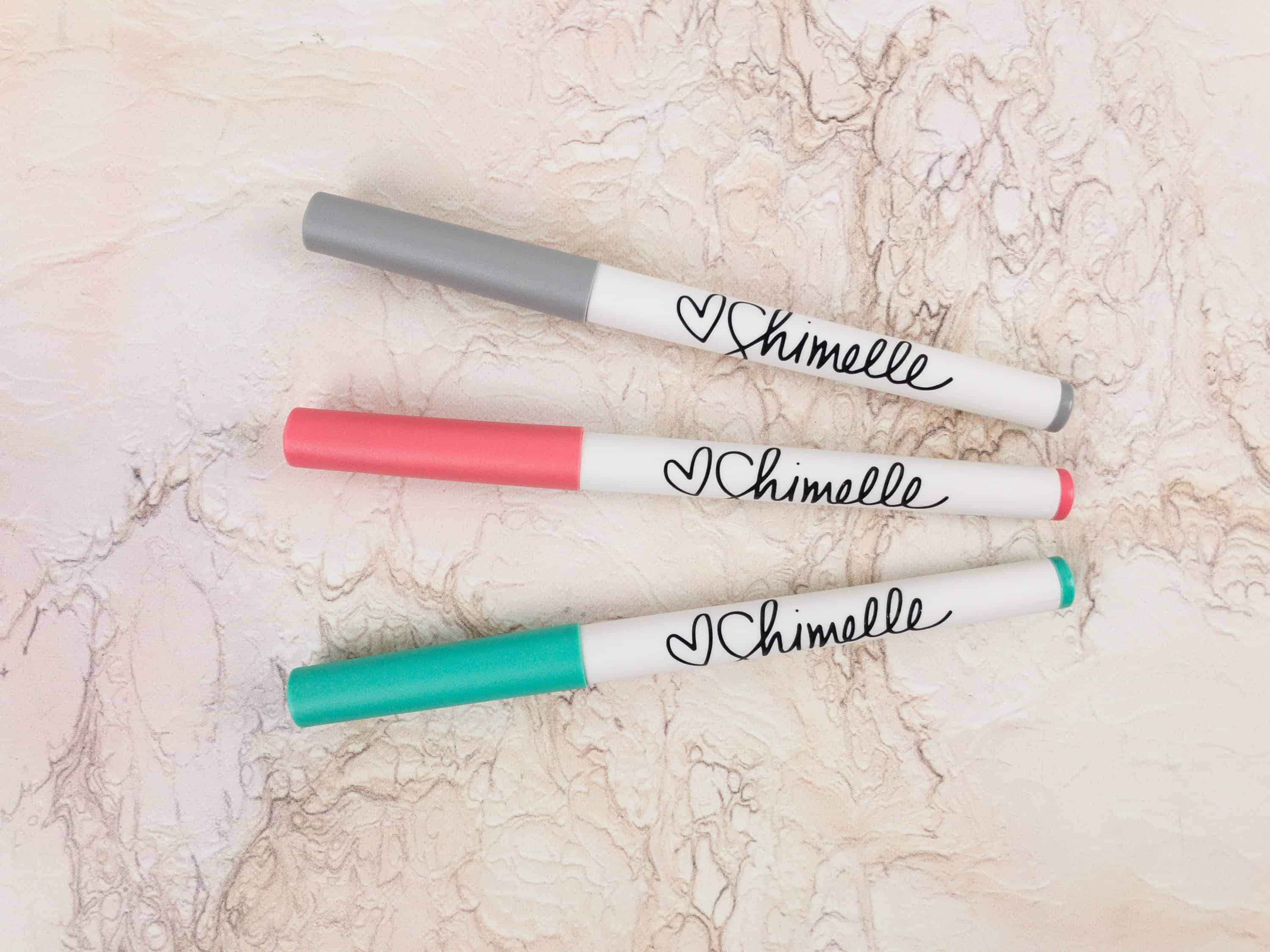 There are 3 pens in each set. The only available colors are aqua, coral, and grey.
The pens have a 0.3 point precision tips so you can use them for just about any writing project. Unfortunately our markers were dried out, but Busy Bee noted that they would certainly send a replacement right away for a subscriber.
Eiffel Tower Charm Use this vintage Eiffel Tower charm as a bookmark for your favorite book, or even for your journal.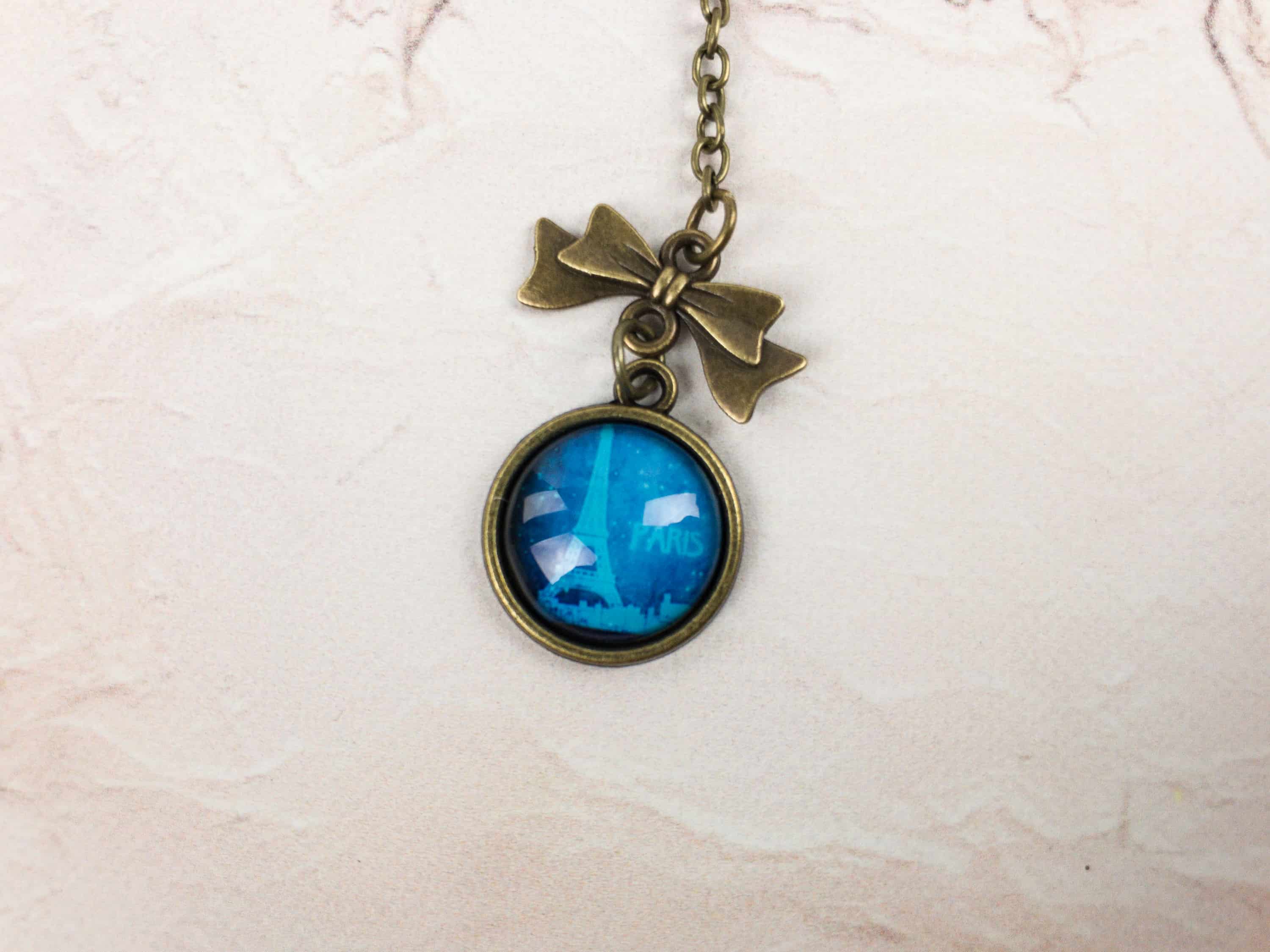 There is a chain attached to the top of the tower, and on the other end is a ribbon and a round blue dangling charm with a picture of the the Eiffel Tower.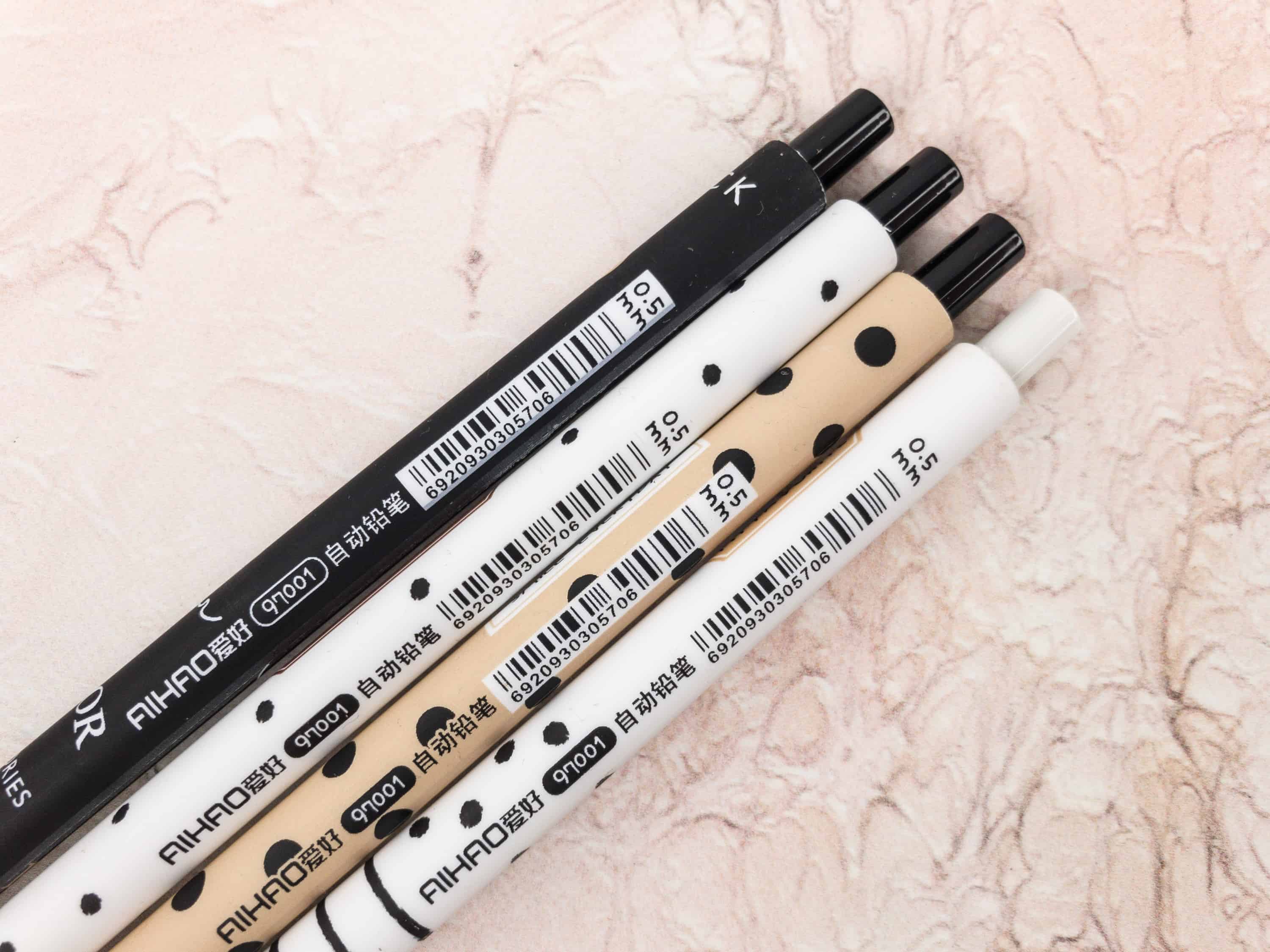 Aihao Automatic Pencils In this month's box, there were also 4 refillable mechanical pencils with 0.5mm points.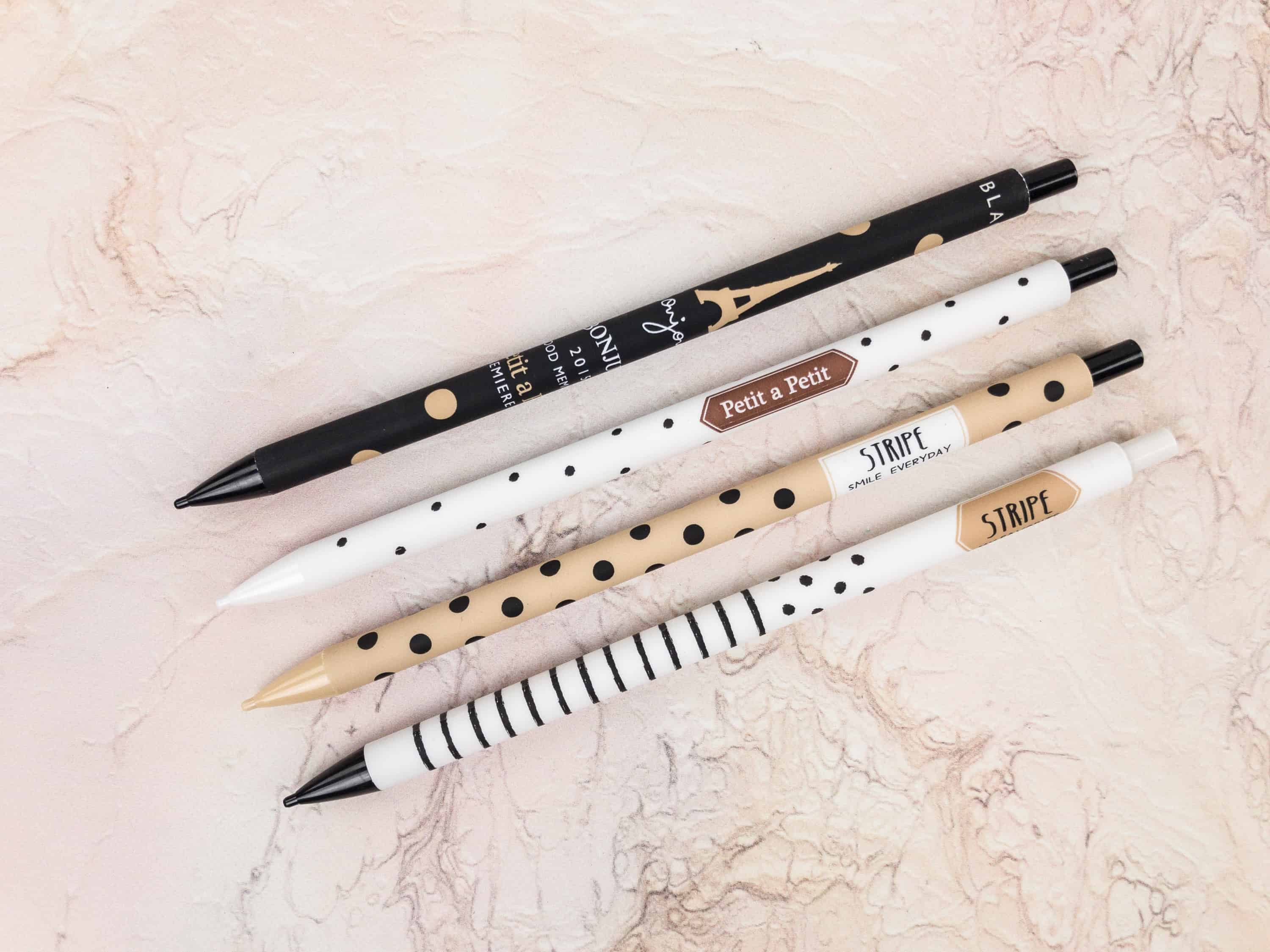 Each pencil has a dotted design. Even they have different designs, the color scheme coordinates – so chic!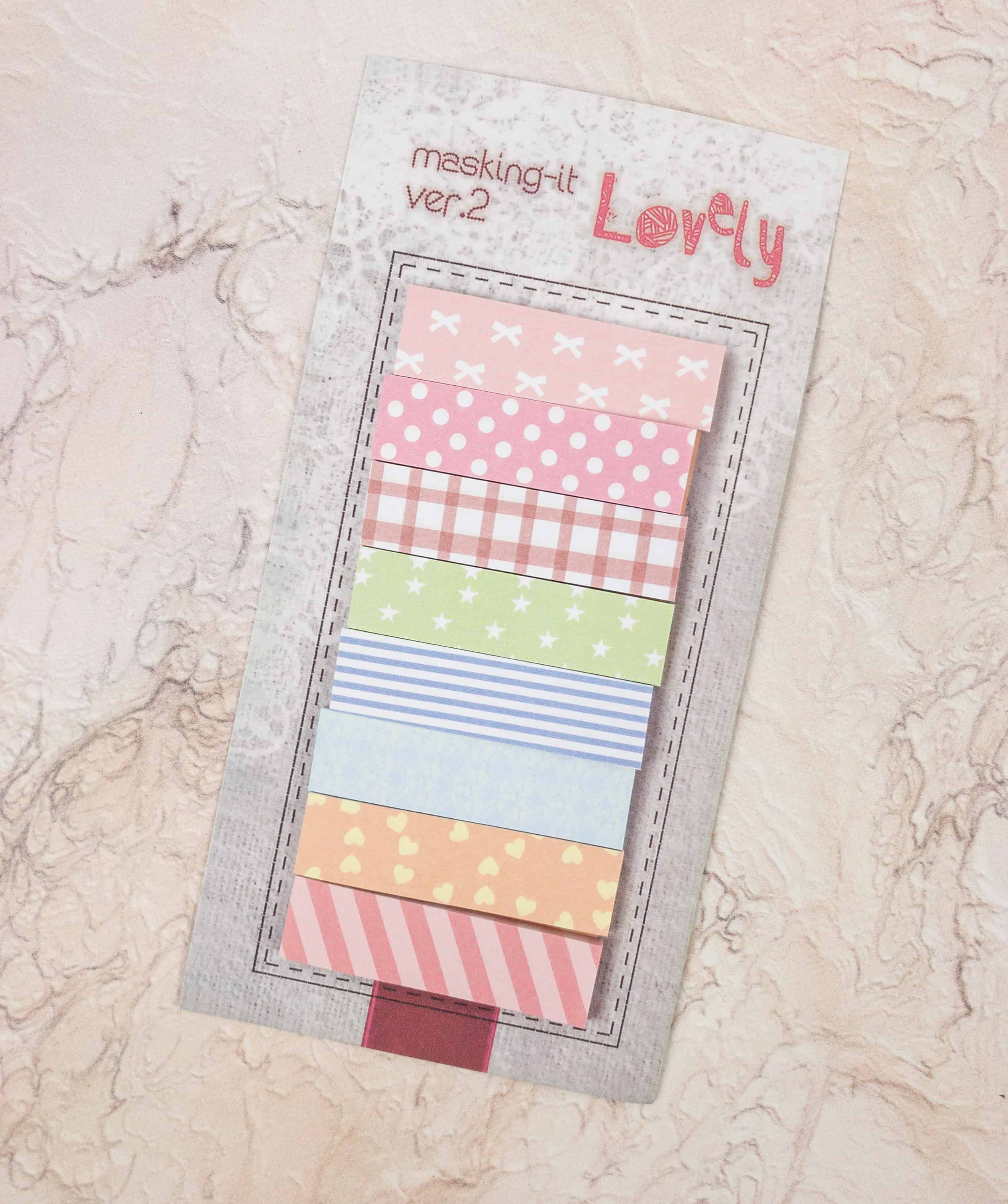 Lovely Masking-It Ver. 2 ($2.50) These cute sticky notes will bring a little color and life to my planners, journals, and to do lists! It comes with 8 designs in each set.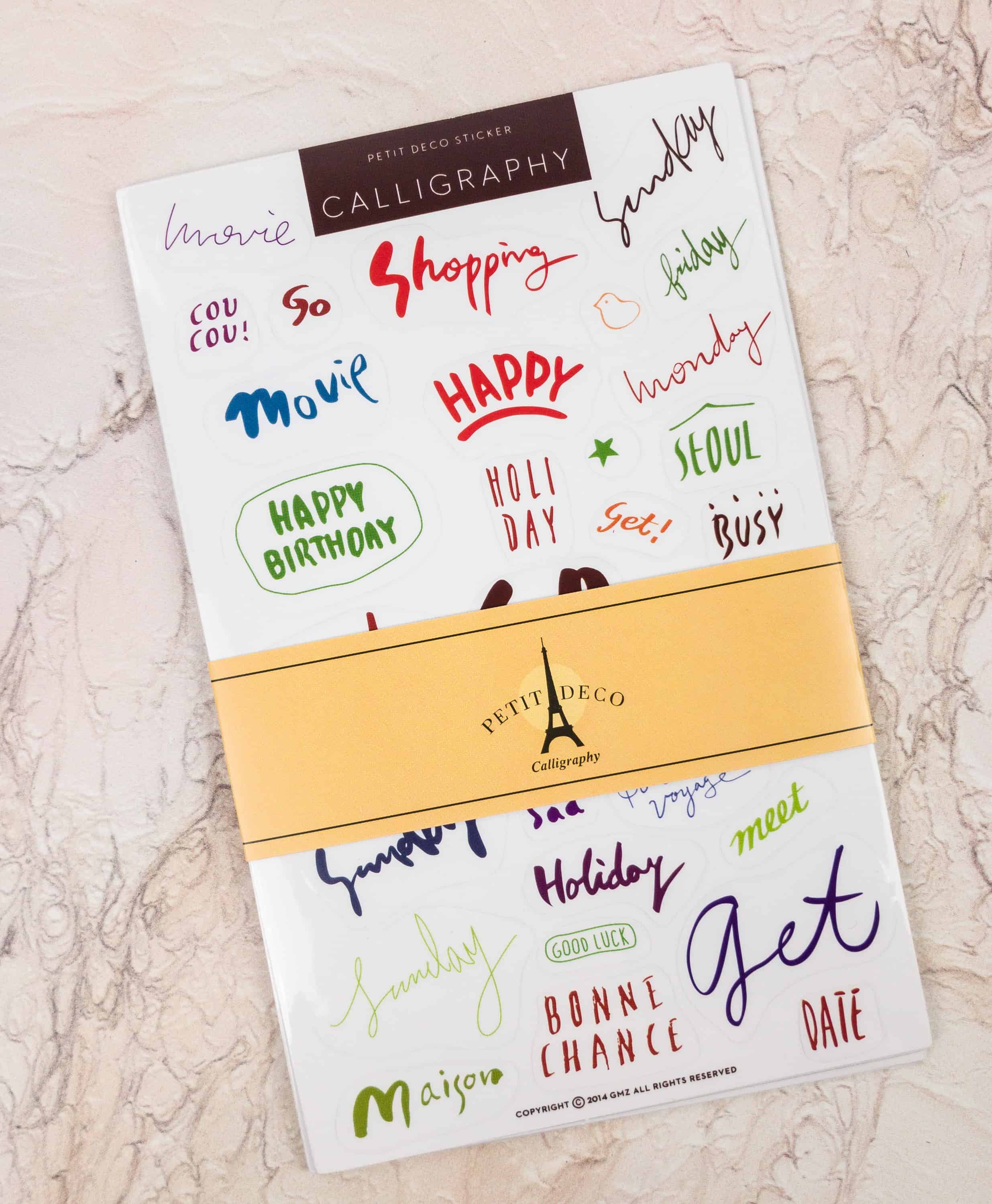 Petit Deco Calligraphy Stickers ($3.60) These stickers are great for decorating photo albums, picture frames, or srcapbooks.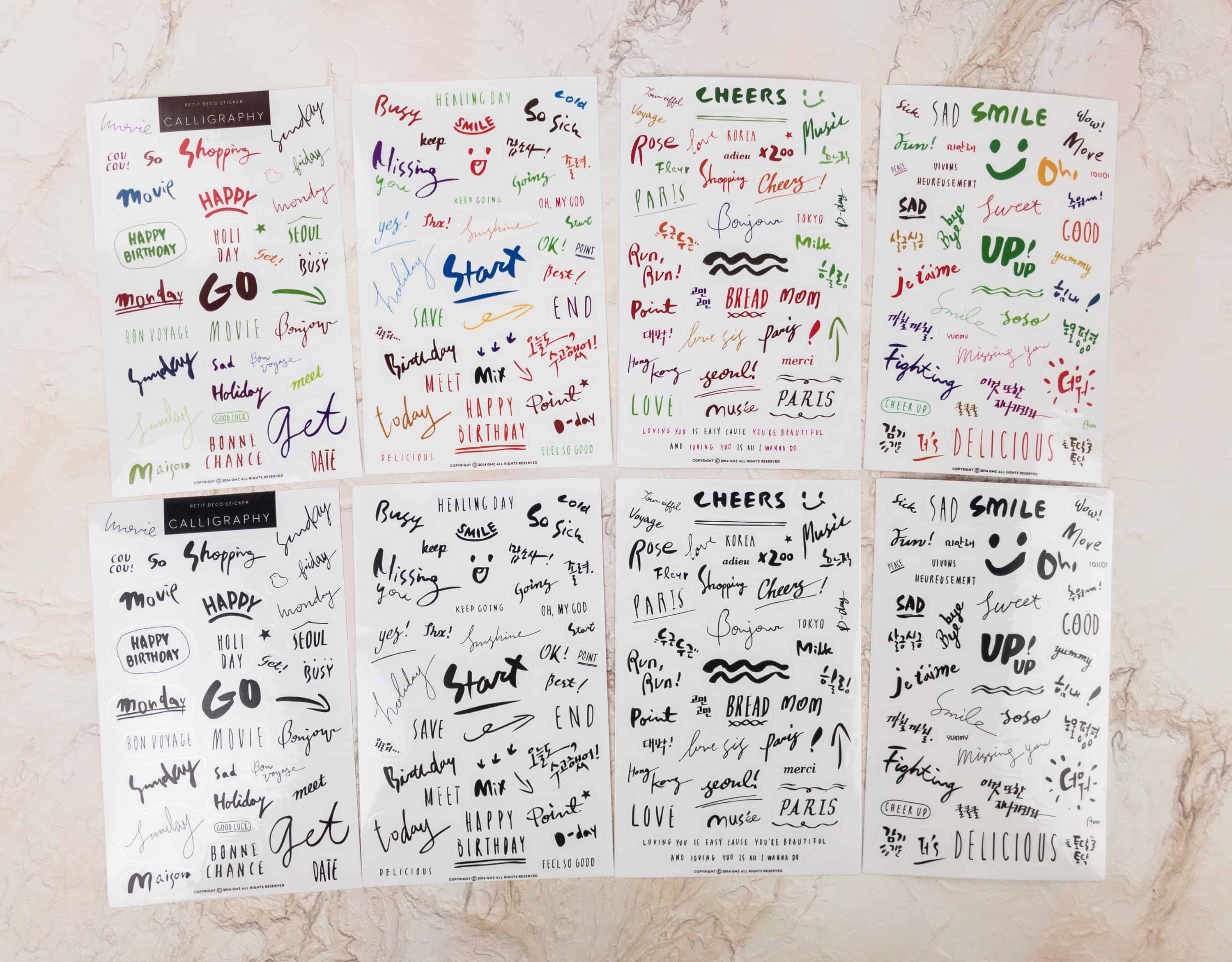 They come in colorful and black and white designs. There are a lot of stickers to choose from! Perfect for daydreaming about a night in Paris!
Paris Je T'aime Pocket Notebook ($2.99) In line with the theme is a pocket notebook with another Paris landmark on its cover. It measures 6.3 in by 4.7 in.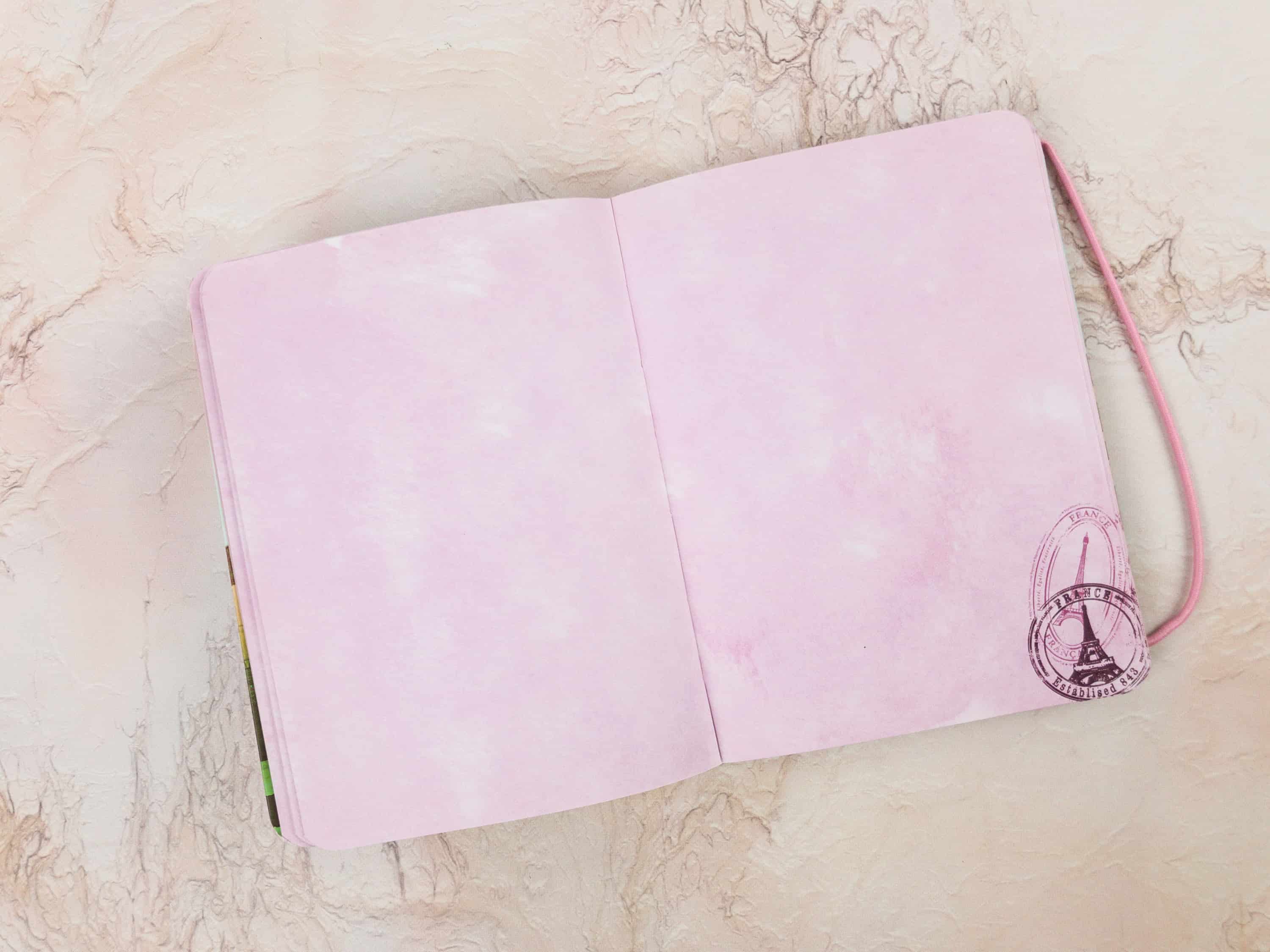 The notebook has 128 blank pink pages. You can write or draw anything on it!
Iconic Paris Coloring Book ($7.38)
The Eiffel Tower. Notre-Dame. The Champs-Elysées. The Arc de Triomphe. Accomplished illustrator Emily Isabella has captured them all—and so much more!—in this one-of-a-kind coloring book celebrating the very best of France's capital. Each page is printed on high-quality card stock and designed to detach and fit into a standard 5-by-7-inch picture frame, making it the perfect Parisian keepsake.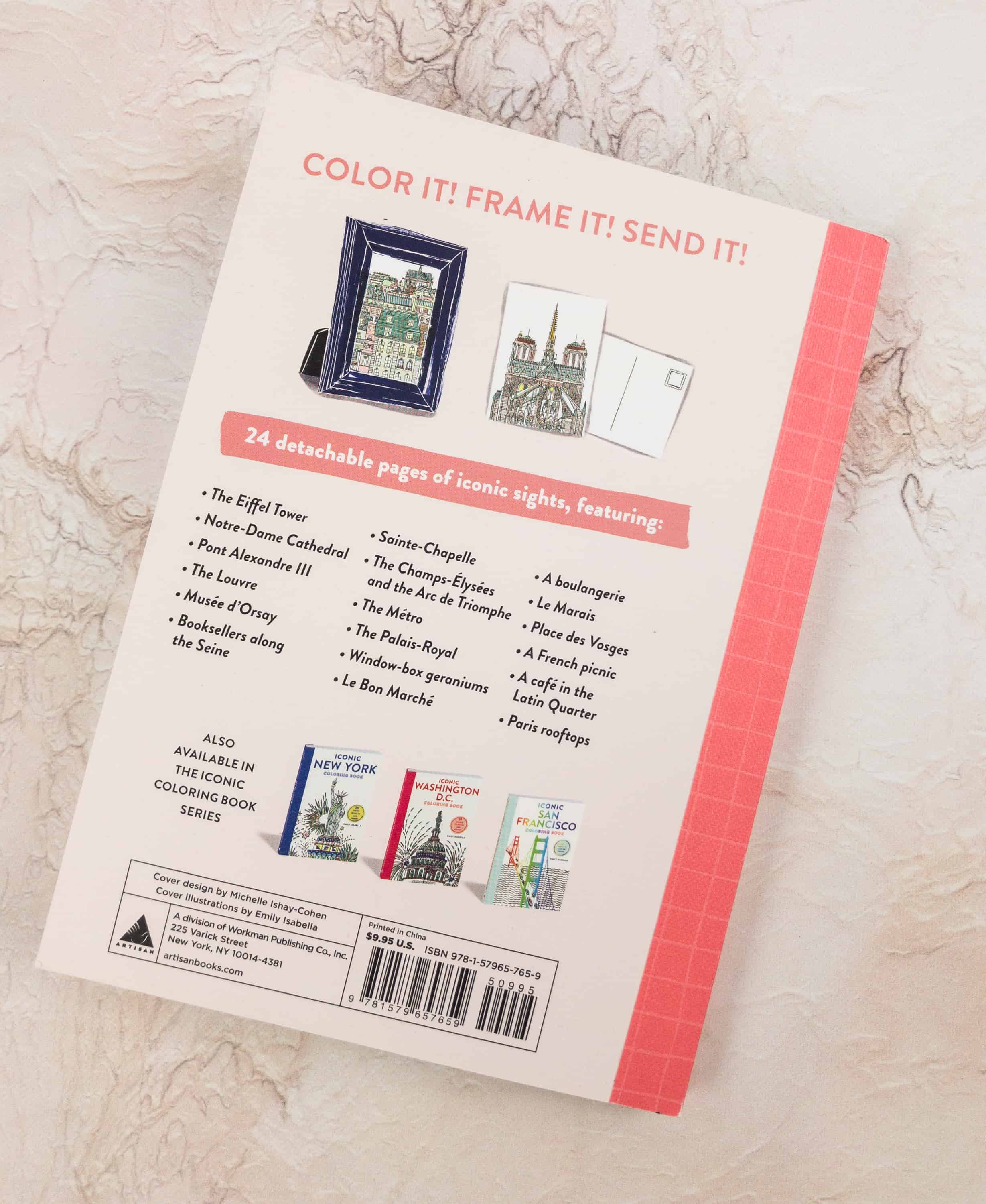 There are several iconic landmarks and places in Paris, and this coloring book will bring you right there. You can find the list of landmarks that are included at the back of the book.
Here is the Musée d'Orsay.
Also featured is the former royal palace, The Louvre.
Of course, a Paris tour won't be complete without the Notre-Dame Cathedral.
Busy Bee Stationery is a great subscription for creative individuals, especially those who love scrapbooking and journaling. This month, the items are Paris-themed and I just love everything from the fun journal and stickers to the coloring book! I wonder what next month is going to be about, it's Valentines so I'm guessing that there will be lots of hearts! I can't wait!
Have you tried Busy Bee Stationery? What did you think of this month's box?