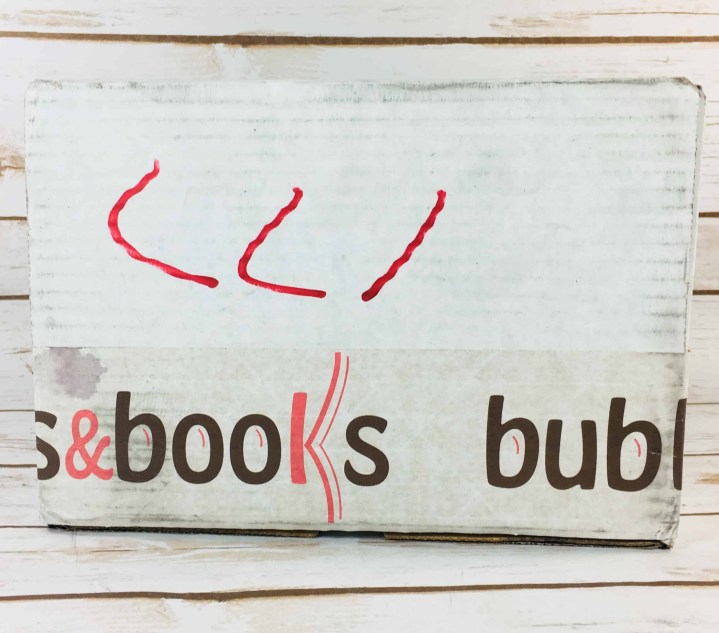 Bubbles & Books is a monthly subscription that sends a romance book and items to help you relax in your tub after a long day doing whatever you do. Need a break from the hectic work day? Step inside your bath/spa. Wrangling little ones under your feet? Time for a bit of me-time in the tub. What can you expect from this subscription?
Every box contains at least one romance novel, one artisan-crafted soap, and one other book- or bath-related goody. However, the majority of our boxes contain more than this!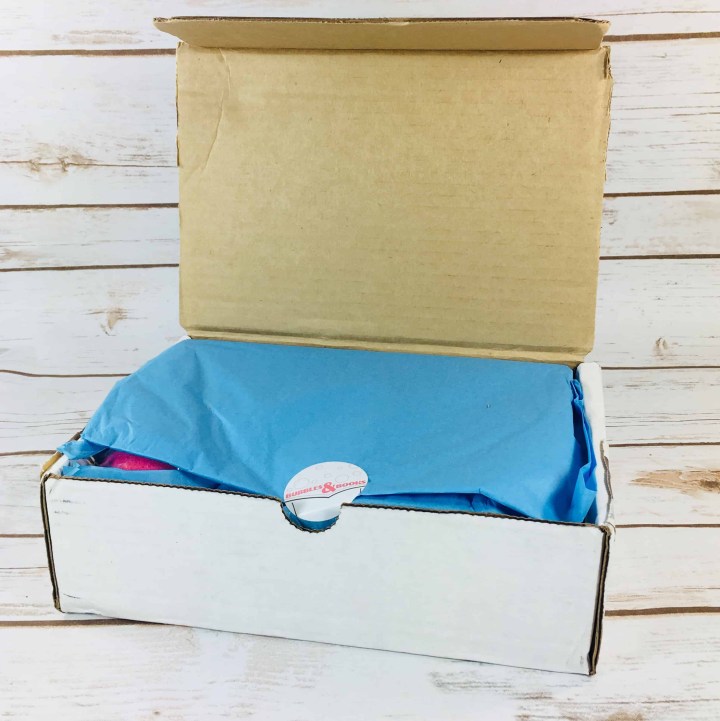 Bubbles & Books is $24 a month plus shipping. My items were wrapped in blue tissue paper that was sealed with a Bubbles & Books sticker. Brown paper squiggles kept everything safe on the journey to my mailbox. Bubbles & Books has 3 options to choose from: The Bad Boy Box, The Luxe Paranormal Box, and The Swept Away Box.
DEAL: Get 10% off on your first box! Use coupon code SOAKME.
First look!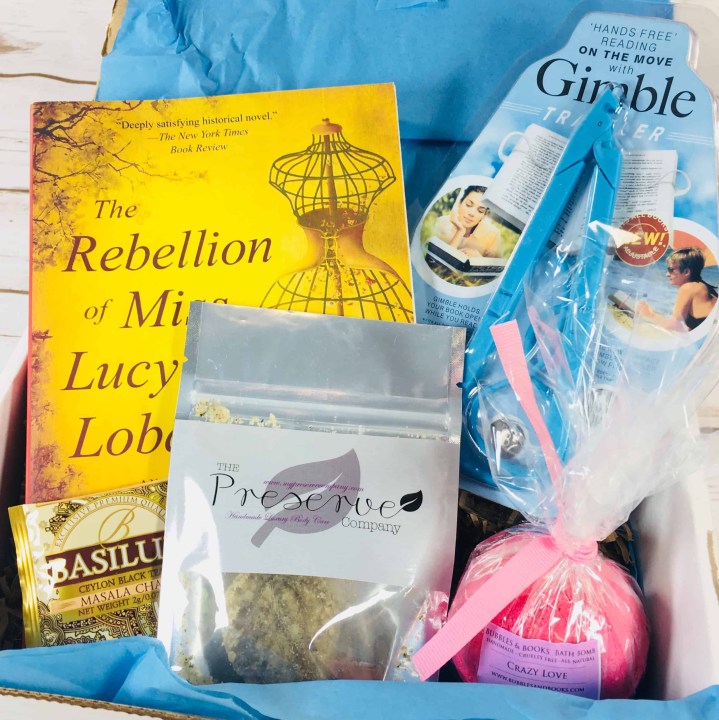 Everything in my Swept Away Bubbles & Books January box! I received a book, a bath bomb, a body scrub, a tea bag, and a book related item. I didn't receive a product info card or any inserts.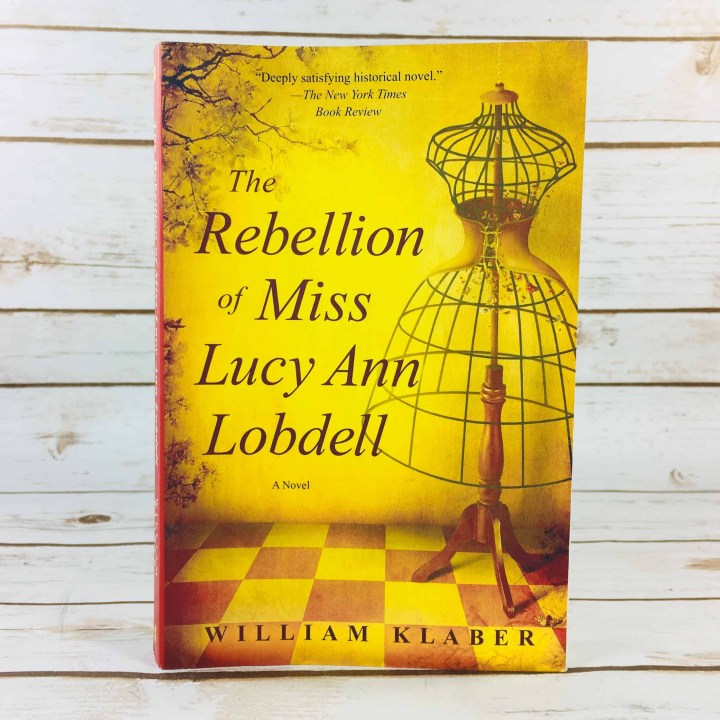 The Rebellion of Miss Lucy Ann Lobdell by William Klaber (List price $15.99) Well, this certainly looked, at least at first glance, like the type of romance book that I would enjoy reading, as I do prefer historical romance, but upon further investigation it turns out the main character is a lesbian and/or transgender and/or bisexual, so I don't really think this is the romance book for me. Just to be clear, I also would not read a romance book about a woman falling in love with a bounty hunter, or cowboy, or elf, or vampire. I might read it from a historical perspective, to see the struggle of a woman who lived in a way that wasn't considered typical at the time. I enjoyed reading I Shall Be Near to You, a story based on a woman who dressed as a man and enlisted in the Army to follow her husband as he fought in the Civil War. I think this would be a good time to point out that some customization would come in handy, since maybe there are readers who are being underserved and would like to choose something other than "traditional" romance books.
At a time when women did not commonly travel unescorted, carry a rifle, sit down in bars, or have romantic liaisons with other women, Lucy Lobdell boldly set forth to earn men's wages. Lucy Lobdell did all of these things in a personal quest to work and be paid, to wear what she wanted, and love whomever she cared to. But to gain those freedoms she had to endure public scorn and wrestle with a sexual identity whose vocabulary had yet to be invented. In this riveting historical novel set in upstate New York in the 19th century, William Klaber captures the life of a brave woman who saw well beyond her era.

The Rebellion of Miss Lucy Ann Lobdell is the fictionalized account of Lucy's foray into the world of men and her inward journey to a new sexual identity. It is her promised memoir as hear and recorded a century later by William Klaber, an upstream neighbor. Meticulously researched and told with compassion and respect, this is historical fiction at its best.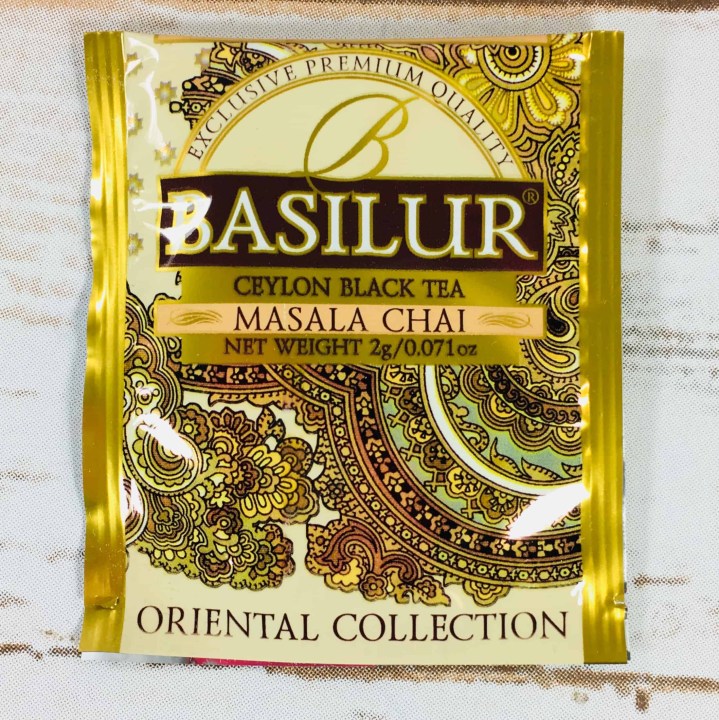 I received one bag of Basilur Masala Chai Black Tea (18¢).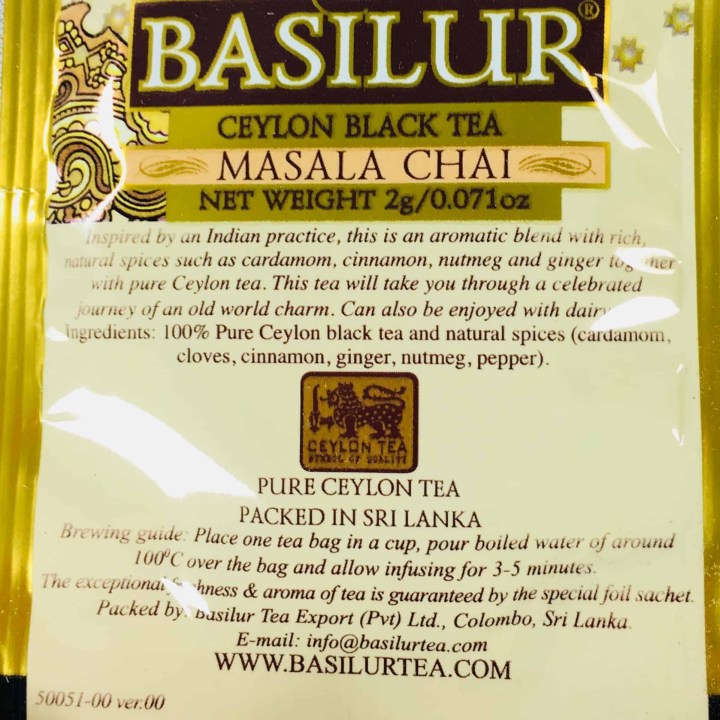 I am not a fan of super spicy chai tea but this one was subtle and lovely, I really enjoyed it with sugar and milk.
I received a Bubbles & Books branded Crazy Love Bath Bomb ($5?). I found several bath bombs online with a similar name but they all listed shea butter as an ingredient. This one has sunflower oil, and a baking soda/citric acid combo that reminds me of my volcano science fair projects as a kid.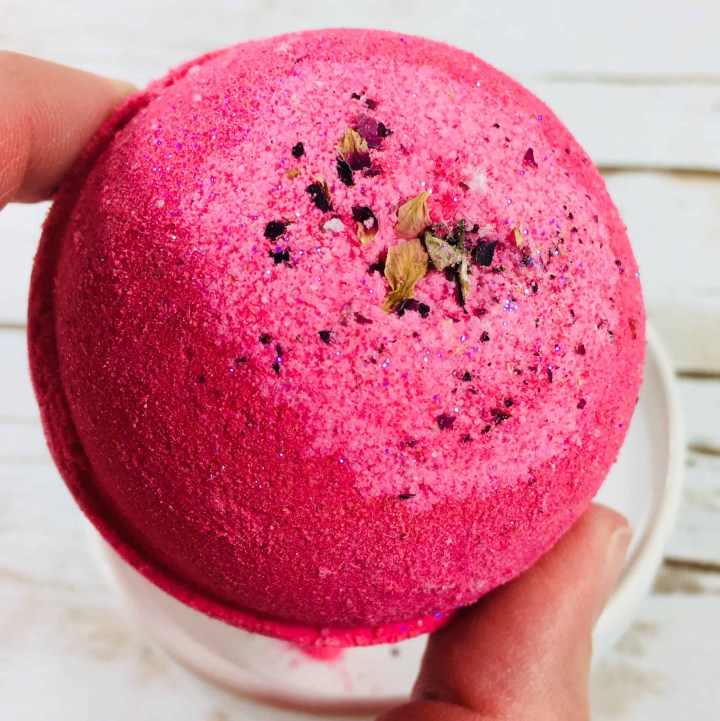 This bath bomb is so pretty and it smells lovely. I want to say thank you to Bubbles & Books for wrapping it so completely, I couldn't smell this scent until I unwrapped it and I like when that happens. The scent is sweet and fruity, and has shiny sparkles on the outside, along with some dried flowers on top.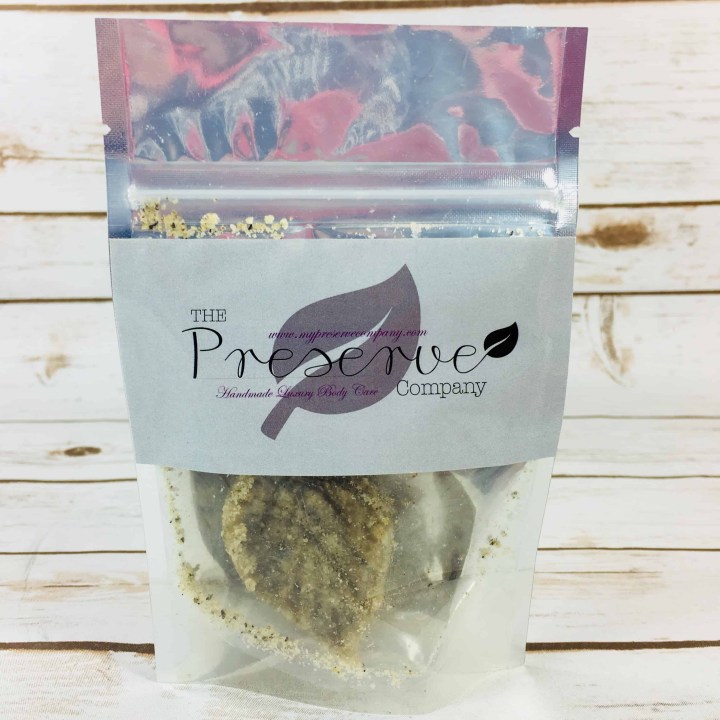 I usually receive a bar of soap but this month I found The Preserve Company Lavender and Mint Scrub Bar ($2.25).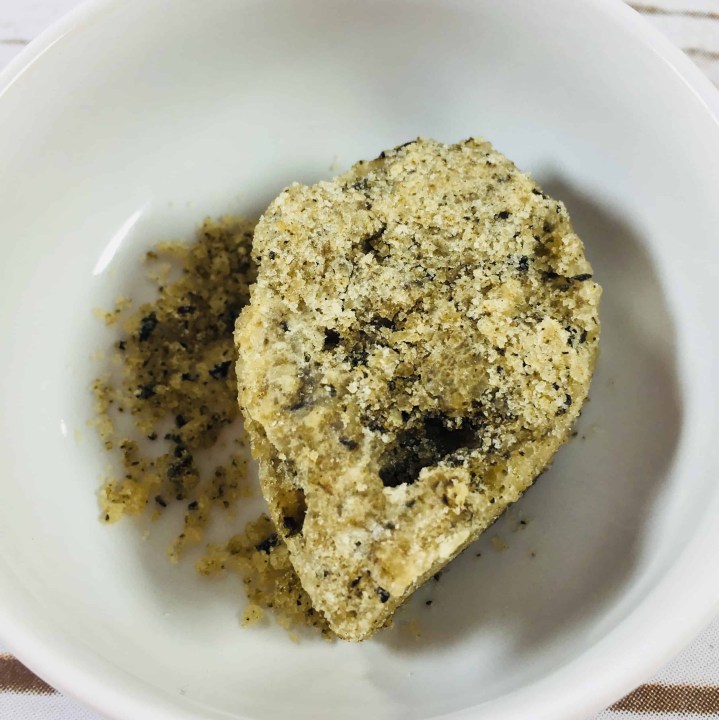 It's kind of hard to tell but this shaped like a leaf! It smelled so good, just like its name states, lavender and pepperminty. It's similar to a body scrub, except it's hard. I ran it under the shower before scrubbing my skin but it was scratchy and hard. It also broke easily. I ended up breaking of a chunk, running it under water, and applying it to my body like a regular scrub. There was enough for maybe two uses.
The Gimble Traveler ($10) was something I had never seen before.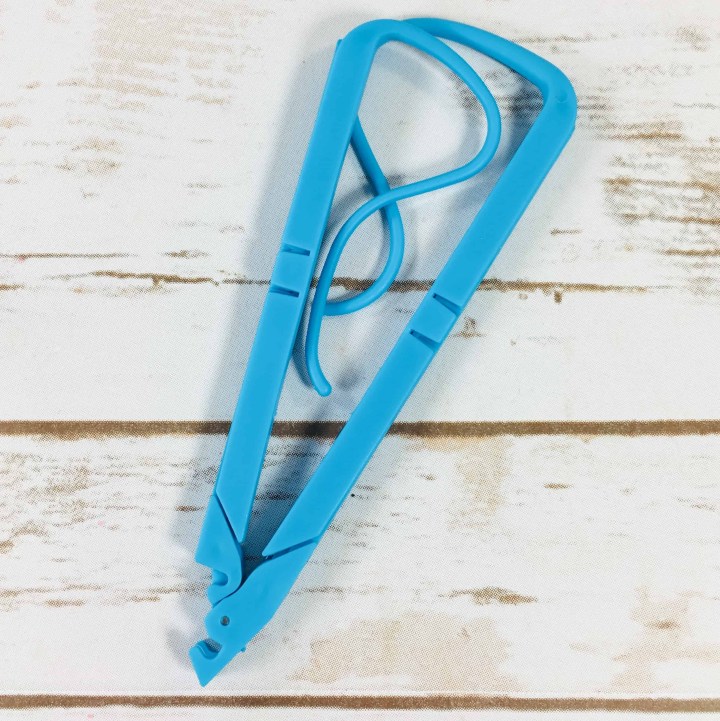 It's a piece of plastic that opens…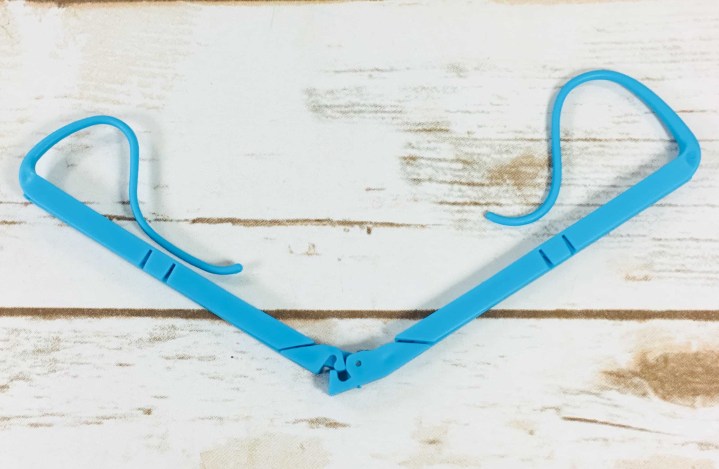 …and is adjustable to hold a book open for hands-free reading!
It's kind of flimsy but I was surprised that it actually held the book open, both while the book was laying down and when it was stood up. It seems pretty easy to use and I can easily flip the page from one side to the other.
Bubbles & Books is a nice subscription for those who would like to soak their cares away. I haven't received a book yet that I would want to read, but then I rarely have time to read and am super picky about my choices. I would love for this subscription to be personalized a bit; maybe they could send a monthly email with a few book choices from which a subscriber could select their favorite, or where subscribers could note other book preferences. The other items were nice inclusions for a box focused on relaxing in the tub. I found these items to have a value of around $33.42, which is the highest value box I have received so far!
What do you think of this month's box? Let me know in the comments!