Boxwalla Beauty Box is a bi-monthly beauty subscription box that contains non-toxic and cruelty-free products sourced from artisans in the US.
Boxwalla is a subscription box company that offers four themes – natural beauty, artisanal food, international film, or books! With Boxwalla, you'll be able to discover great artisans and artists from across the globe.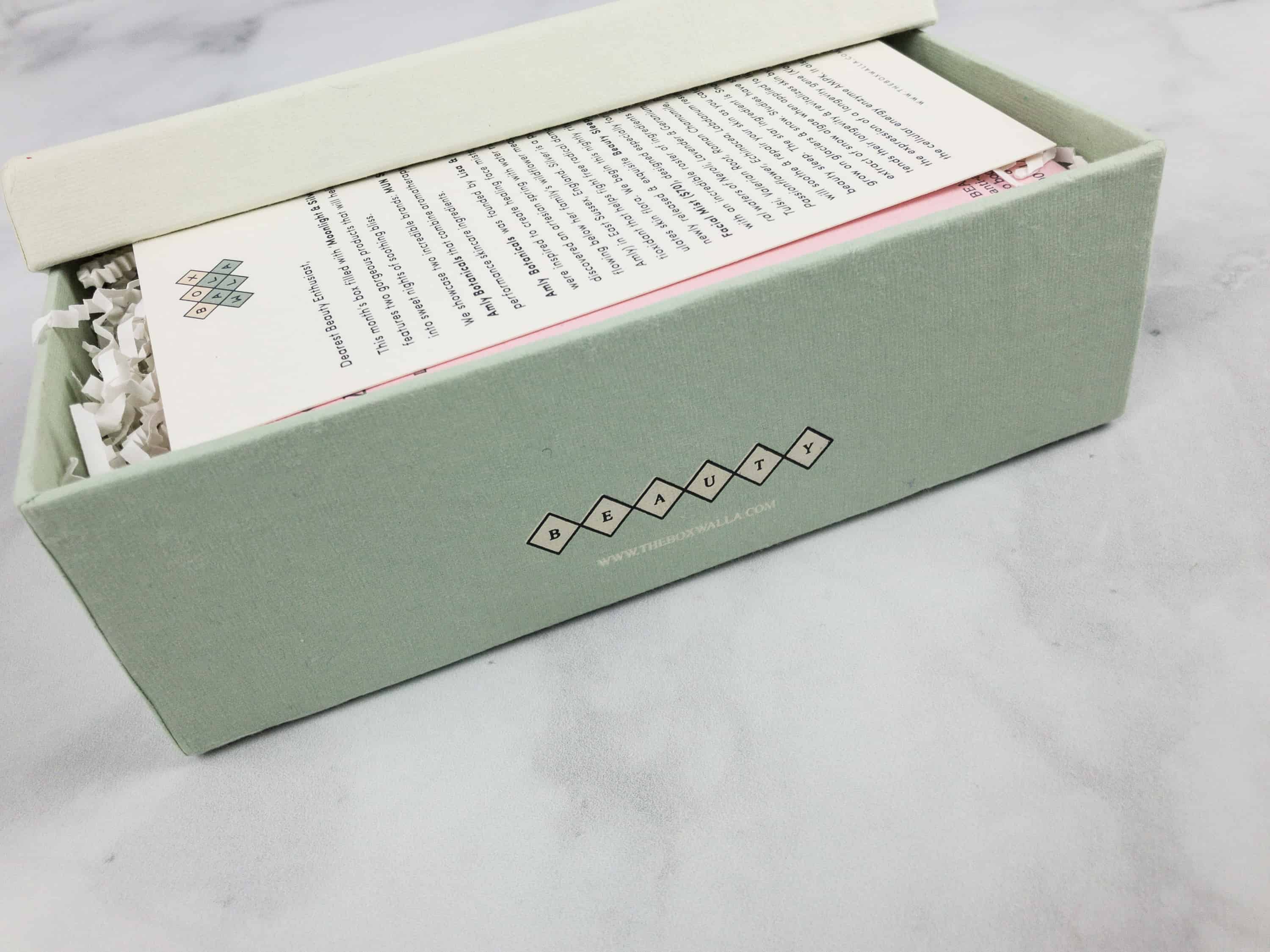 The box itself is a luxe cotton rag paper covered box handcrafted by artisans in Rajasthan, India, and no child labor is ever used. The outside of the reusable box indicates which variety of Boxwalla you received. I love how the box itself supports socially and environmentally conscious goals.
The information card is a letter from "The Drunken Boxwallas" detailing each of the products. The theme this month was Moonlight & Silver Sleep.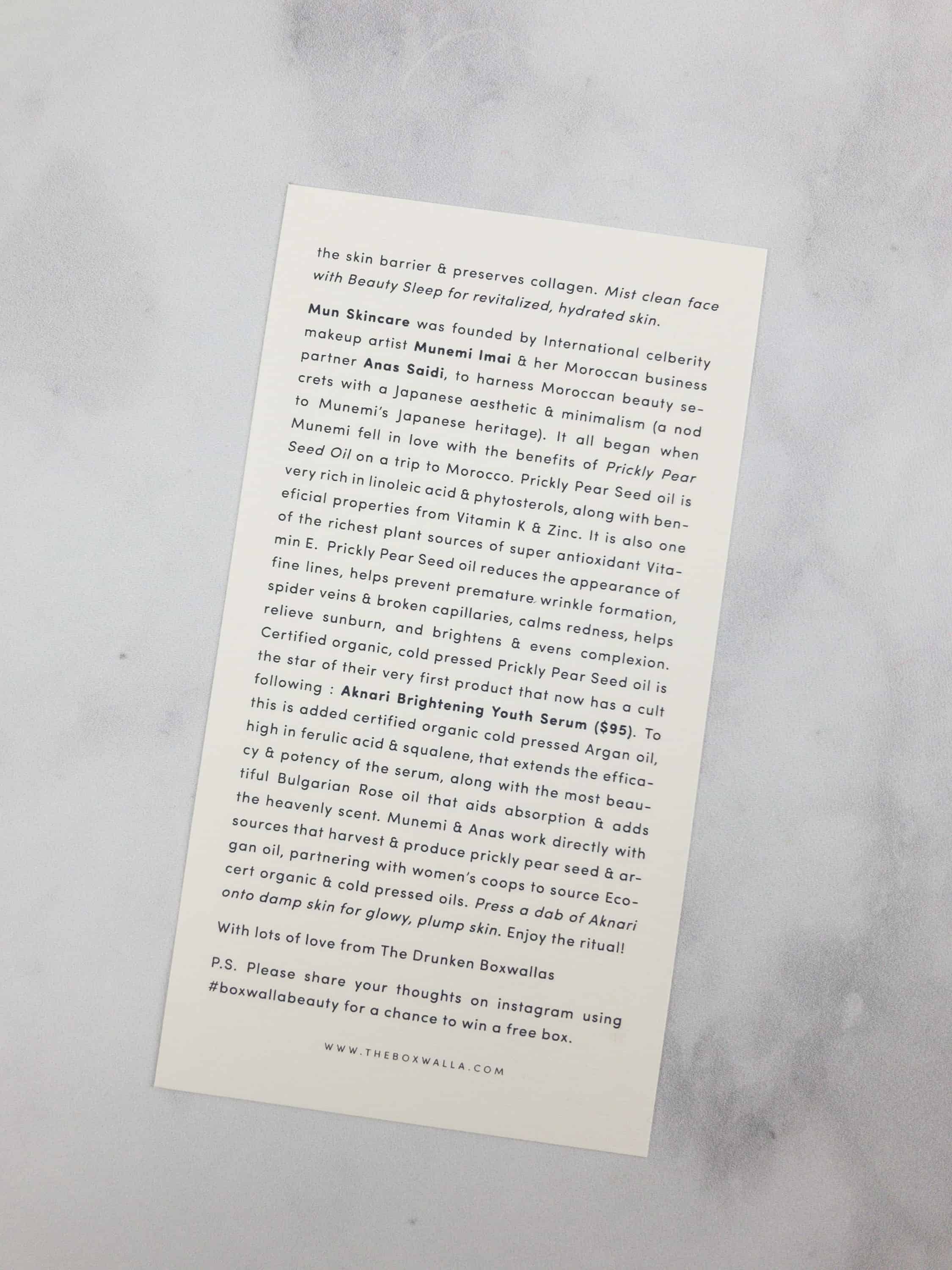 They also remind the subscribers to share their thoughts about the box on Instagram using #boxwallabeauty for a chance to win a free box.
I love the white squiggly material that comes with the packaging!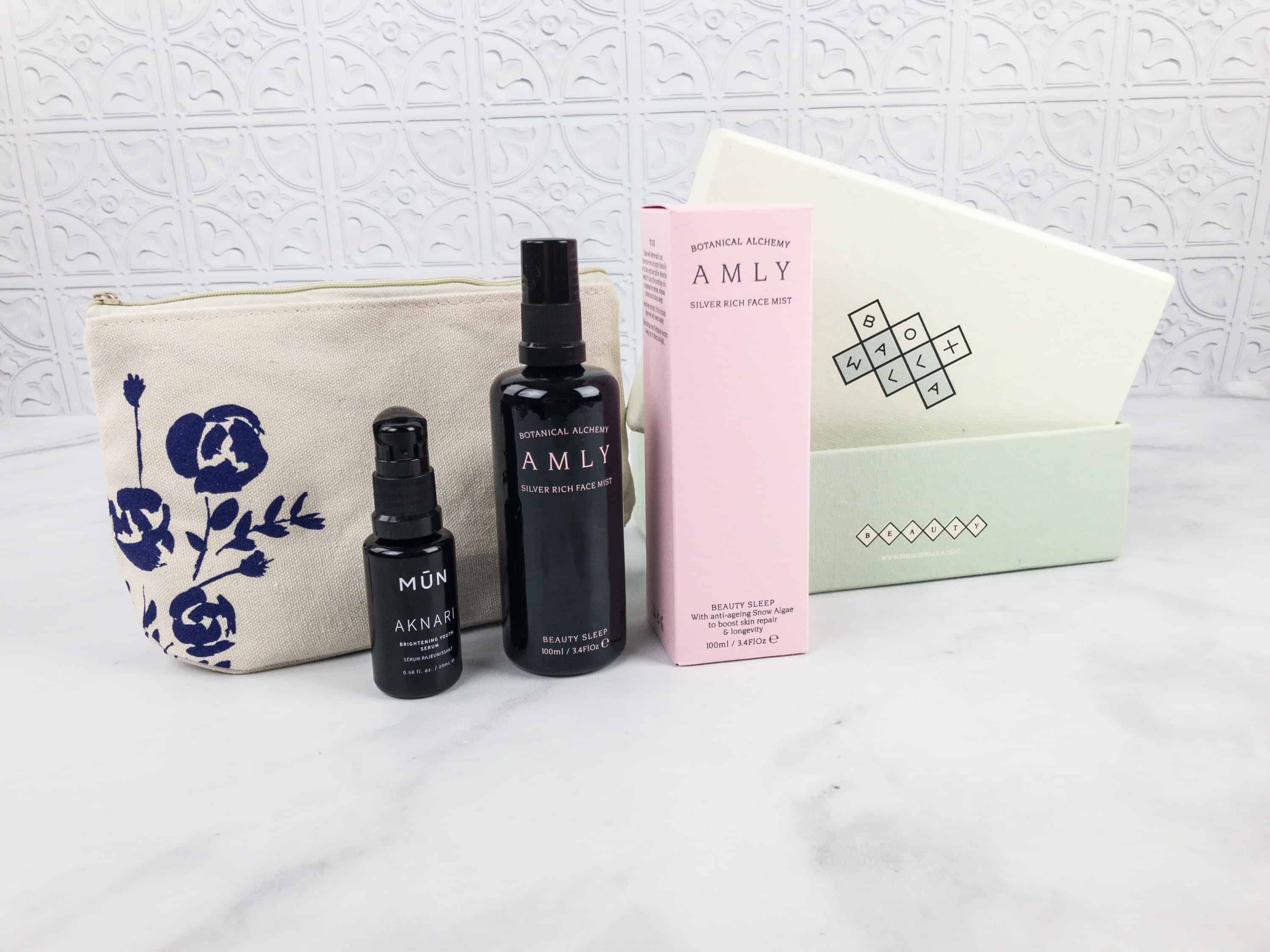 Everything in the February 2018 Boxwalla Beauty Box!
AMLY Silver Rich Facial Mist: Beauty Sleep (£52 about $72.88) Getting enough rest and sleep is important in looking and feeling great. This face mist works wonders, not just in repairing and restoring the skin but also in calming the mind before going to bed because of its essential oils content.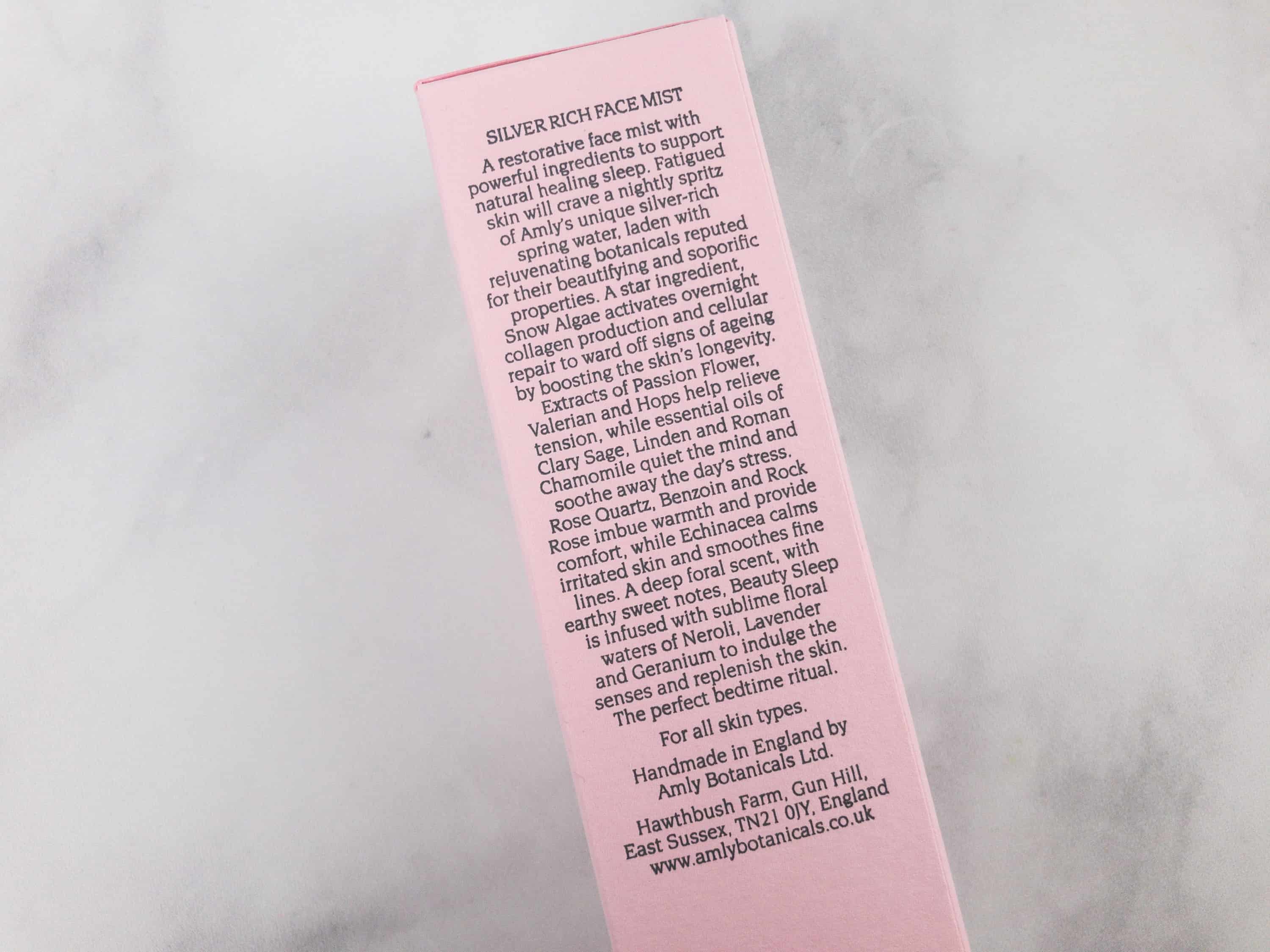 It works well for all skin types and a great addition to my bedtime skin care regimen. With all these lovely ingredients you know it smells just lovely, like a garden!
Another thing I love about this mist is its anti-aging benefits, thanks to snow algae that works to produce more collagen and repair the skin on a cellular level as I sleep.
This mist originates in East Sussex and uses silver-rich spring water, said to clarify and heal.

The scent is floral and earthy and the instructions also say to spritz in on your pillow, which I didn't expect!

The box also includes an off white canvas pouch with a blue floral stamp design from MūN. It can be used as a make up bag or as a small container to keep things more organized.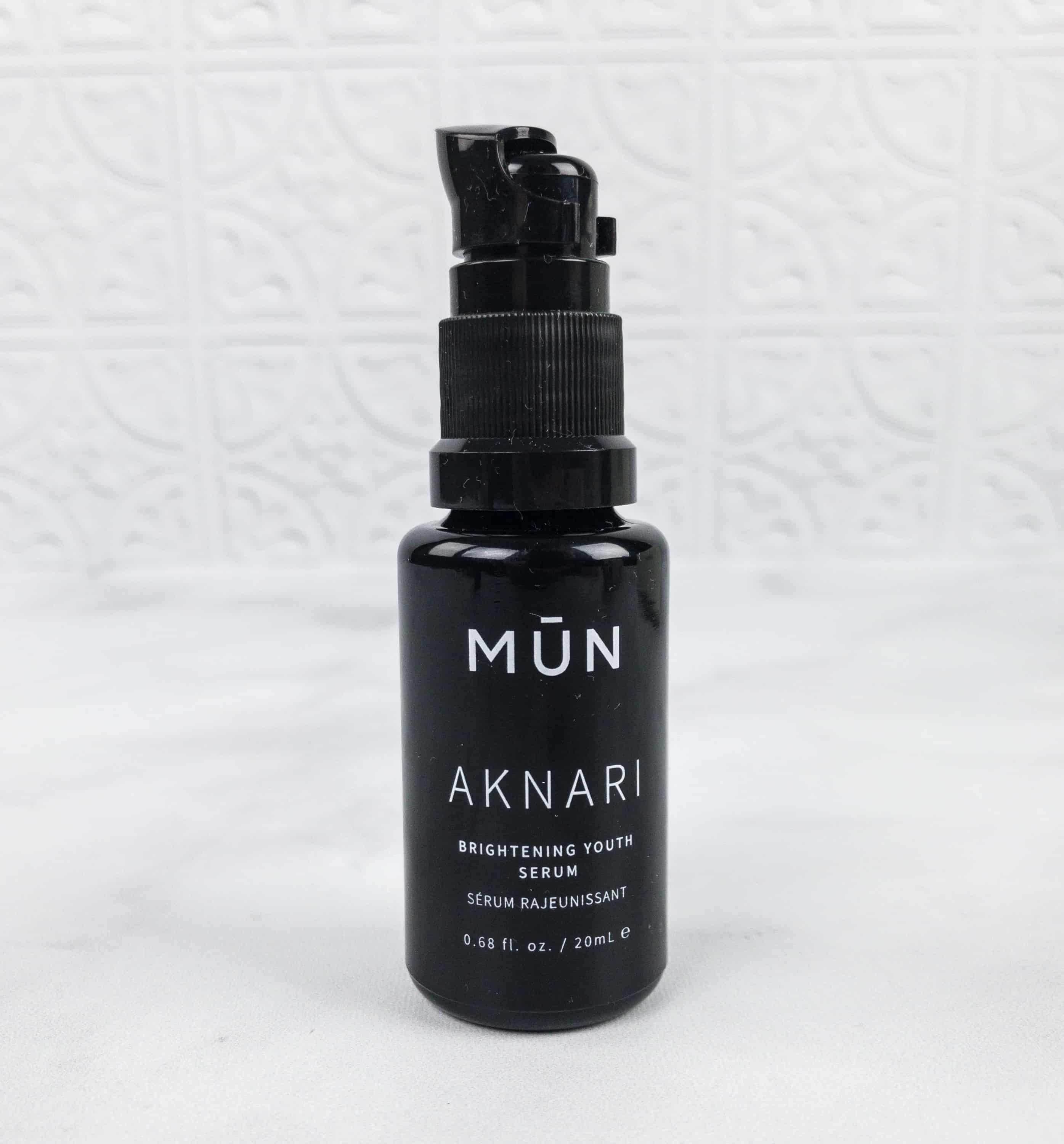 Mun Aknari Brightening Youth Serum ($95) I first sampled this miracle serum five years ago, and my love for it hasn't waned! It utilizes prickly pear seed oil which is a valuable source of antioxidants and skin nourishing components like linoleic acid, vitamin E, and argan oil. This serum helps remove blemishes and signs of skin aging. It also relieves inflammation, encourages the production of collagen in the skin, and eliminates under-eye circles.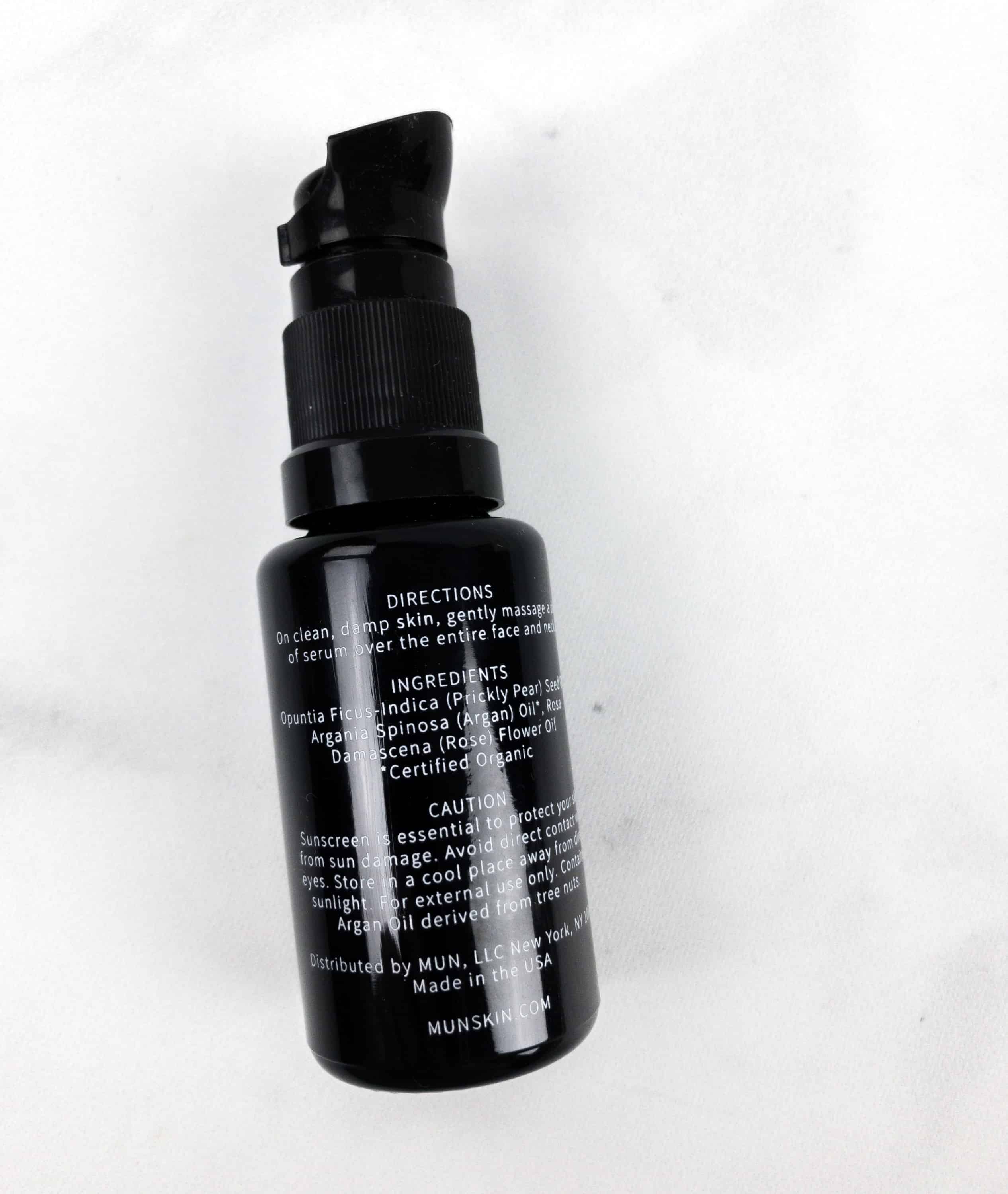 The serum is fast absorbing, leaving the skin instantly soft and looking radiant. It's suitable for all skin types as well and can be used day or night. The smell is heavenly too, as it contains rose essential oil. So thrilled to receive a full sized bottle in this subscription!
The focus of this month's box are anti-aging items and I couldn't be more wowed with the double punch of the Mun serum plus the AMLY mist. Aging is inevitable but it's great to have products that allow us to age gracefully, naturally, and cruelty-free. The canvas pouch was also a nice addition to the box, as it's convenient and practical. The total retail value of the box was about $165, which is nearly four times the price of the subscription.
What did you think of this month's Boxwalla Beauty box?