Bookroo Junior Box is a monthly book subscription for kids age 7-10! With this subscription, you'll receive two gift-wrapped chapter books (one hidden gem and one admired favorite) sent every other month to help your child build their library, discover new books, and fall in love with reading.
The paper is very high-quality wrapping paper, making these an easy and lovely gift for a grandparent to pick up. Throw on a card and bow, and they would be presentable for any gift-giving occasion.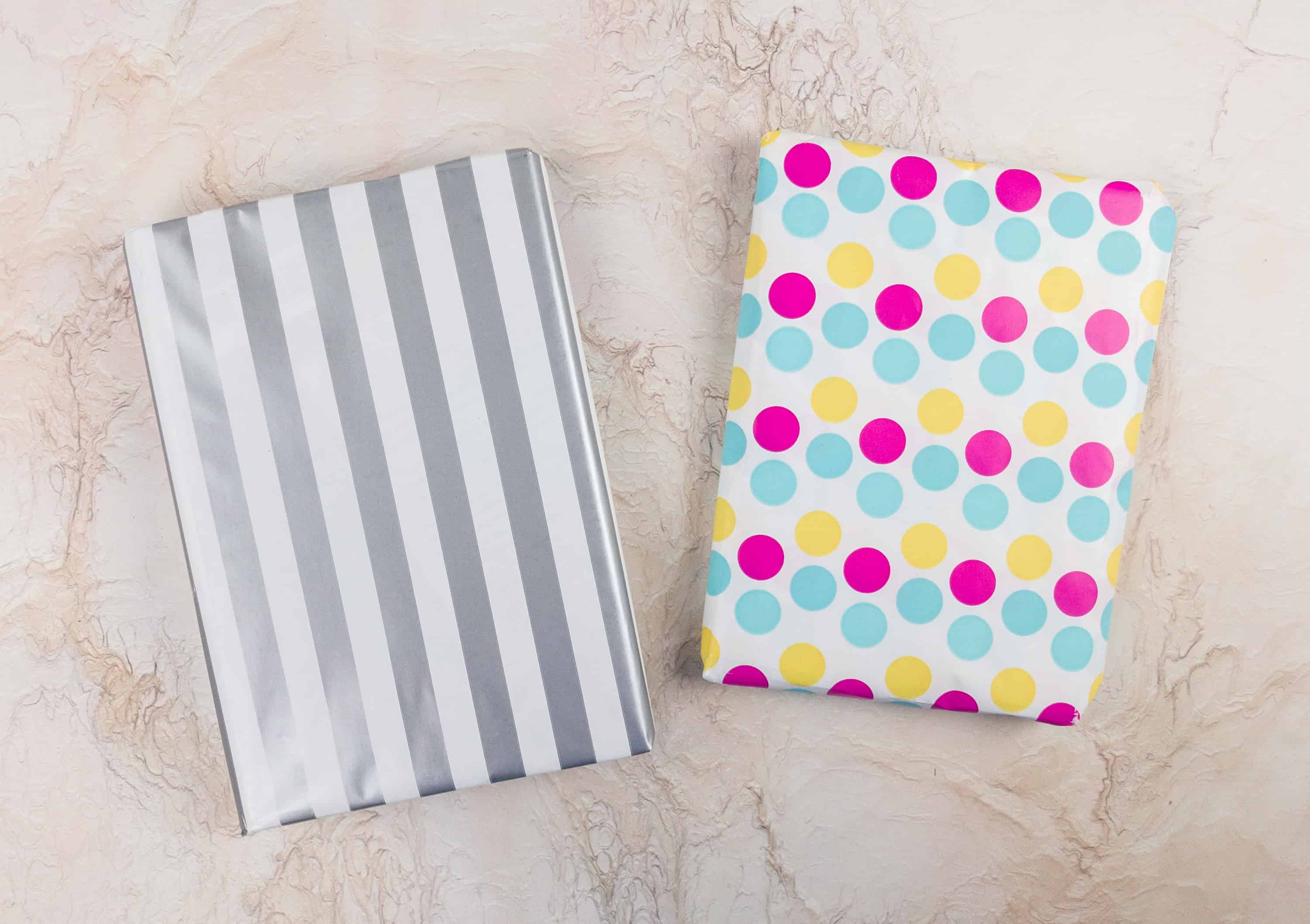 The care with which the books were packed tells me the curator has a great love and respect for books.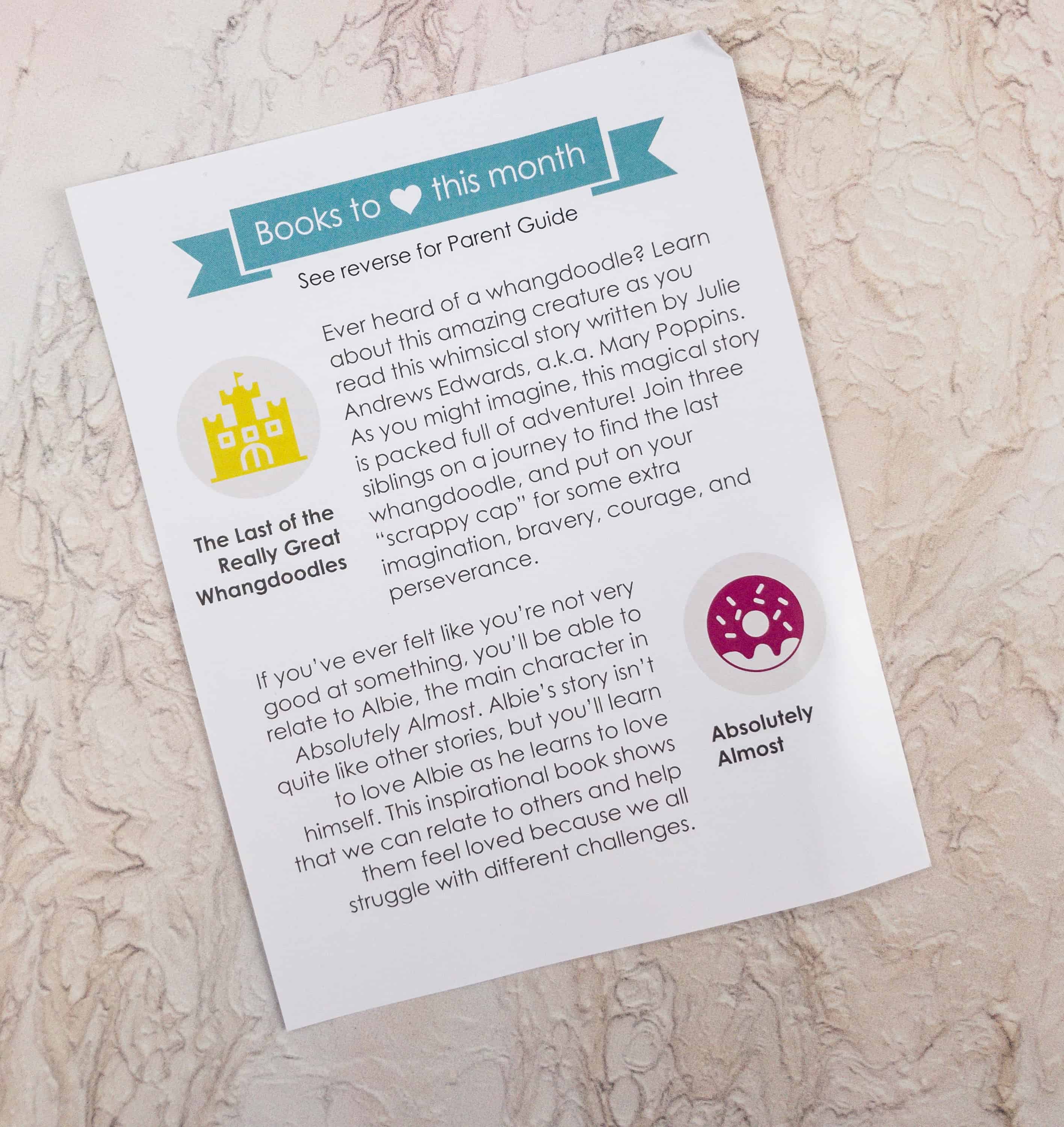 The information card gives you a brief description of the books included in this box.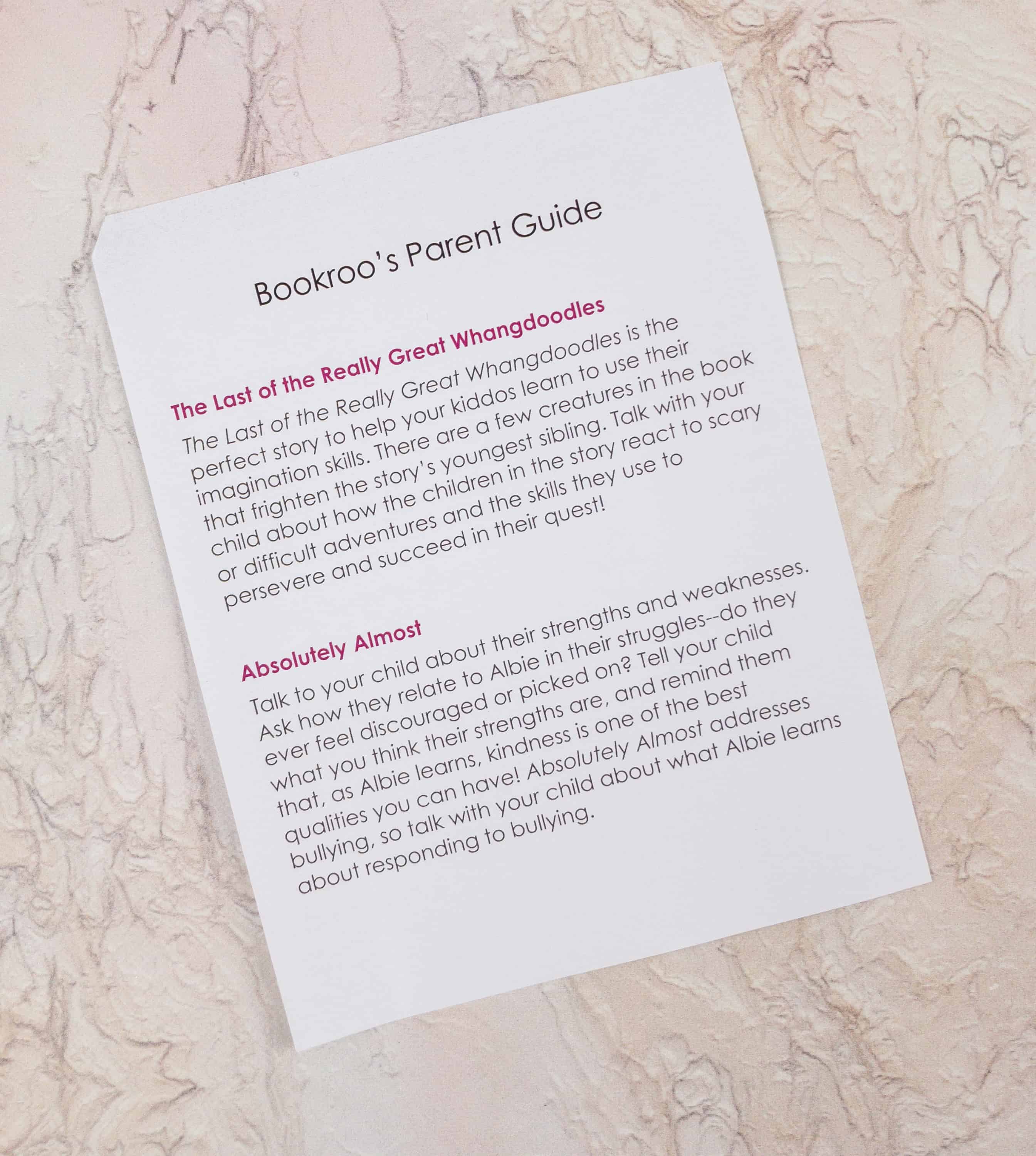 There's also a parent's guide at the back of the card. It notes any violent or disturbing scenes that might trouble young readers and suggests some helpful topics of discussion to turn the events into opportunities for growth.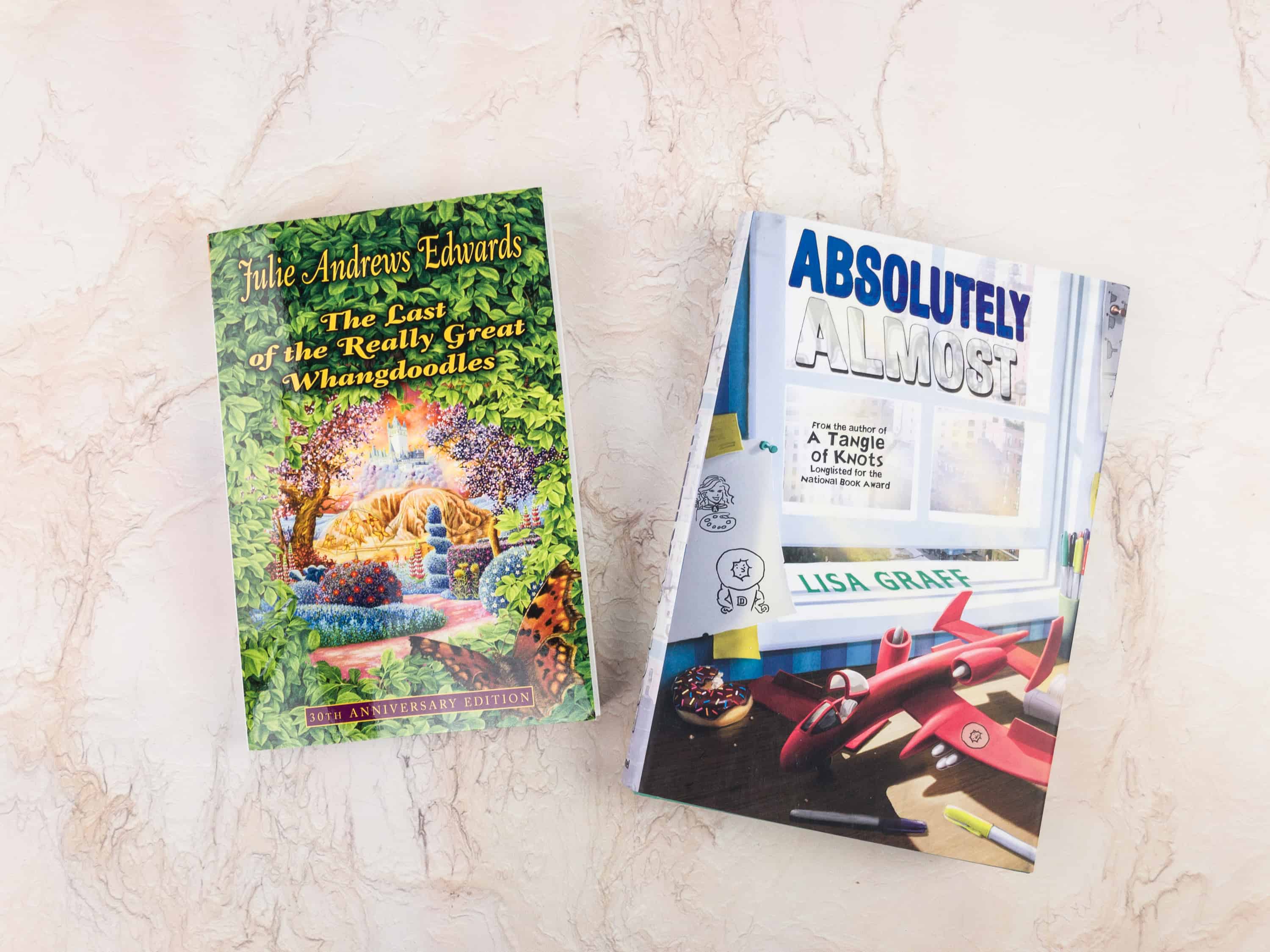 These books are geared towards junior readers. The relatively simple storylines, basic language, and cute characters also make these accessible books for early readers to explore independently.
The Last Of The Really Great Whangdoodles By Julie Andrews Edwards ($6.99)
The Last of the Really Great Whangdoodles was the second children's novel ever written by Julie Andrews, the beloved star of Mary Poppins and The Sound of Music. Perfect for young readers who love whimsical stories about magic!

The Whangdoodle was once the wisest, the kindest, and the most extraordinary creature in the world. Then he disappeared and created a wonderful land for himself and all the other remarkable animals—the ten-legged Sidewinders, the little furry Flukes, the friendly Whiffle Bird, and the treacherous, "oily" Prock. It was an almost perfect place where the last of the really great Whangdoodles could rule his kingdom with "peace, love and a sense of fun"—apart from and forgotten by people.

But not completely forgotten. Professor Savant believed in the Whangdoodle. And when he told the three Potter children of his search for the spectacular creature, Lindy, Tom, and Ben were eager to reach Whangdoodleland.

With the Professor's help, they discovered the secret way. But waiting for them was the scheming Prock, who would use almost any means to keep them away from his beloved king. Only by skill and determination were the four travelers able to discover the last of the really great Whangdoodles and grant him his heart's desire.

The novel was originally published in 1974. This edition includes a foreword by Julie Andrews.
This whimsical tale is written by none other than Julie Andrews Edwards, who you might know as Mary Poppins!
This story is packed with adventure! As the kids read through the journey of the three siblings, they will learn about bravery, courage, and perseverance. My 9 year old just gobbled this book right up!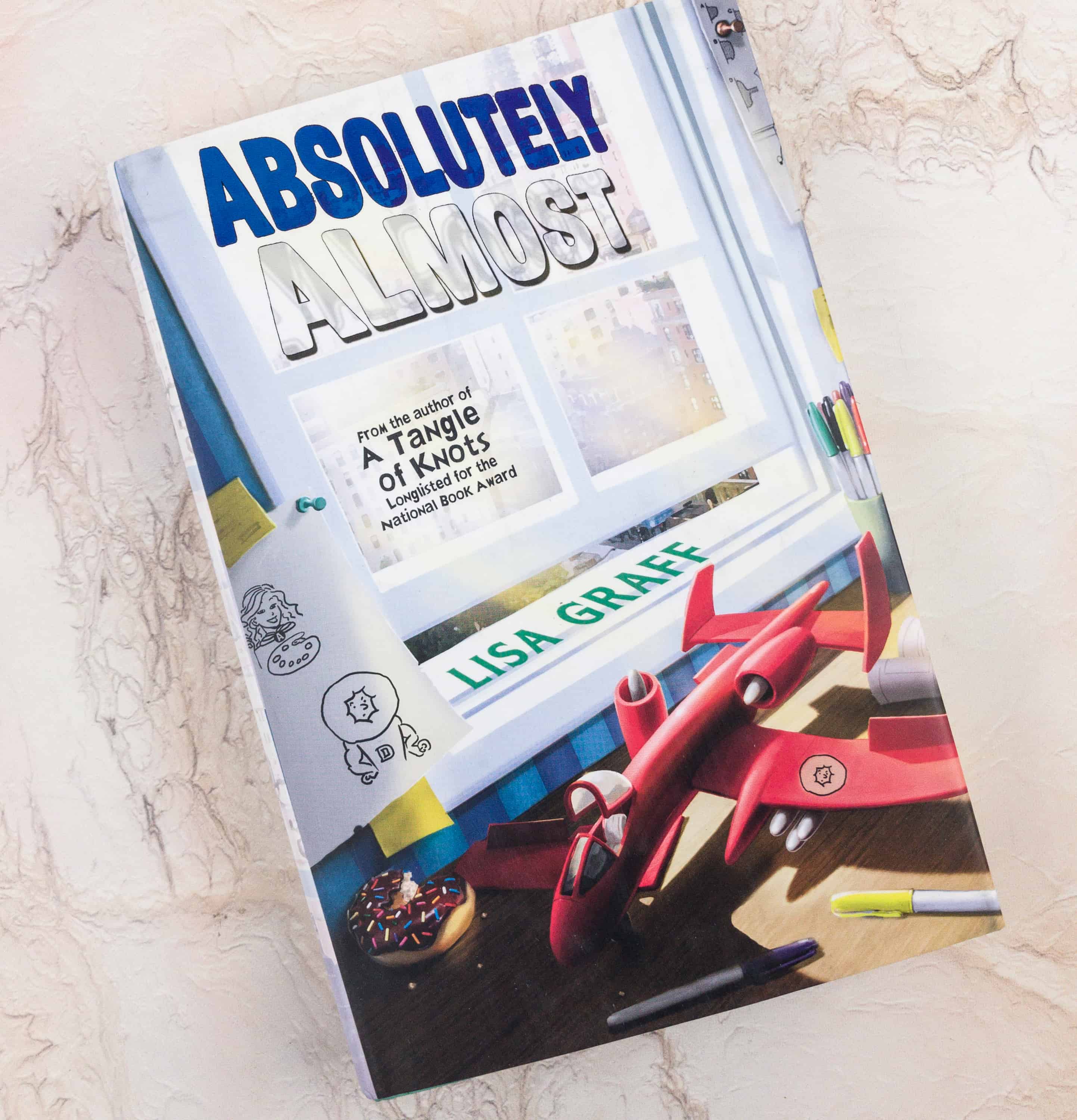 Absolutely Almost By Lisa Graff ($11.70)
From the author of the National Book Award nominee, A Tangle of Knots comes an inspiring novel about figuring out who you are and doing what you love.

Albie has never been the smartest kid in his class. He has never been the tallest. Or the best at gym. Or the greatest artist. Or the most musical. In fact, Albie has a long list of the things he's not very good at. But then Albie gets a new babysitter, Calista, who helps him figure out all of the things he is good at and how he can take pride in himself.

A perfect companion to Lisa Graff's National Book Award-nominated A Tangle of Knots, this novel explores a similar theme in a realistic contemporary world where kids will easily be able to relate their own struggles to Albie's. Great for fans of Rebecca Stead's Liar and Spy, RJ Palacio's Wonder and Cynthia Lord's Rules.
This is an inspirational story that will help the kids understand the importance of making others feel loved because we all struggle with different challenges.
It's a children's book so it's presented simply and innocently, but it's really a valuable story that even adults will learn from.
Bookroo Junior is helpful in getting kids started with reading and also in creating an opportunity to bond with them by discussing what they've read. This month's book selections have engaging and inspiring content, and both are a hit with my kids! The children's books they send also make great gifts, as they arrive neatly wrapped in high-quality paper. Keep the great reads coming, Bookroo!
What do you think of this month's book selections?