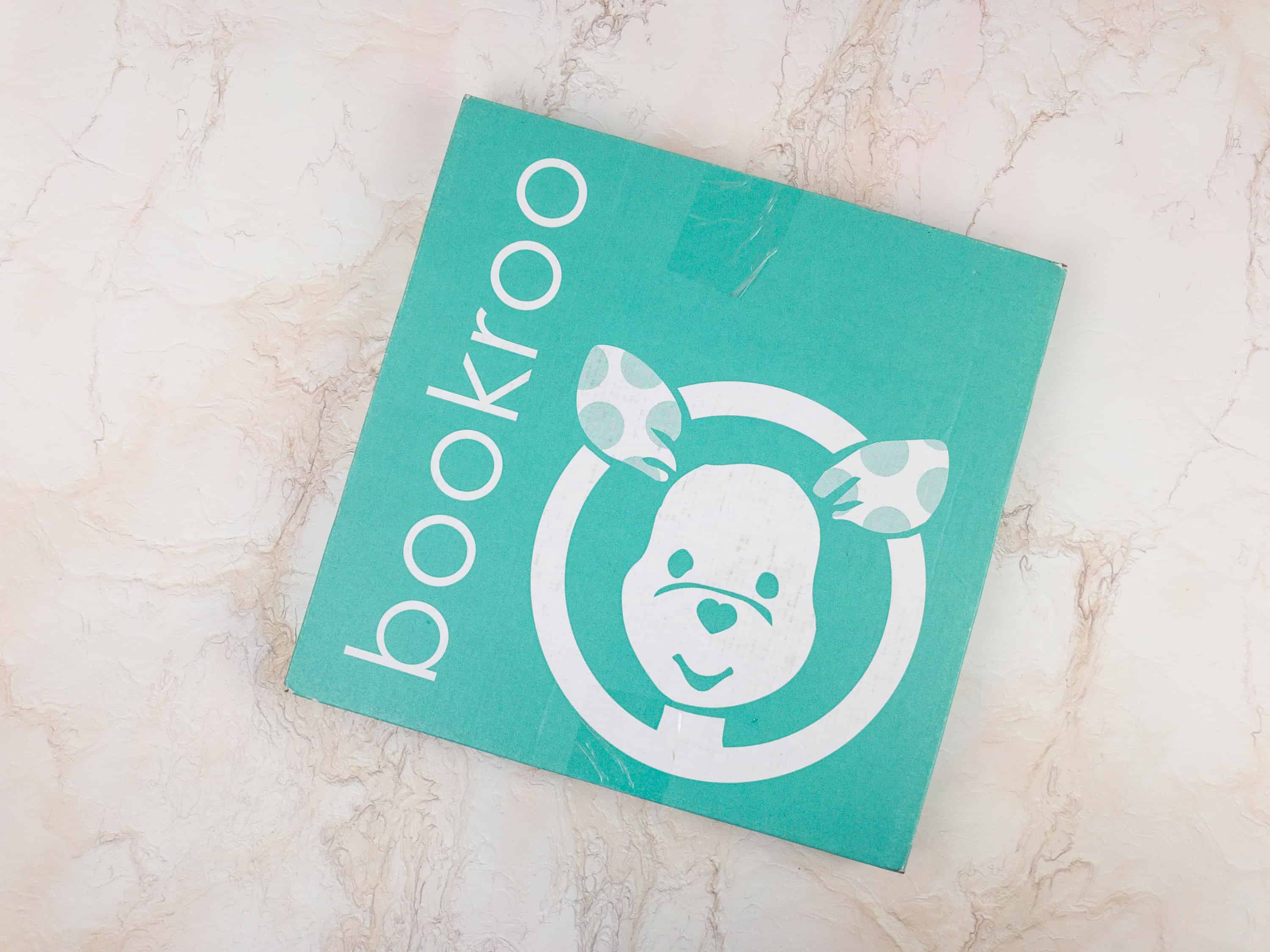 Bookroo is a monthly book subscription for kids! With this subscription, you can choose between board books (best for ages 0-3) and picture books (2-6+). They've also added Bookroo Jr. to the lineup, perfect for ages 7-10. The retail value of the books you receive will always be above the subscription cost, and the shipping is free!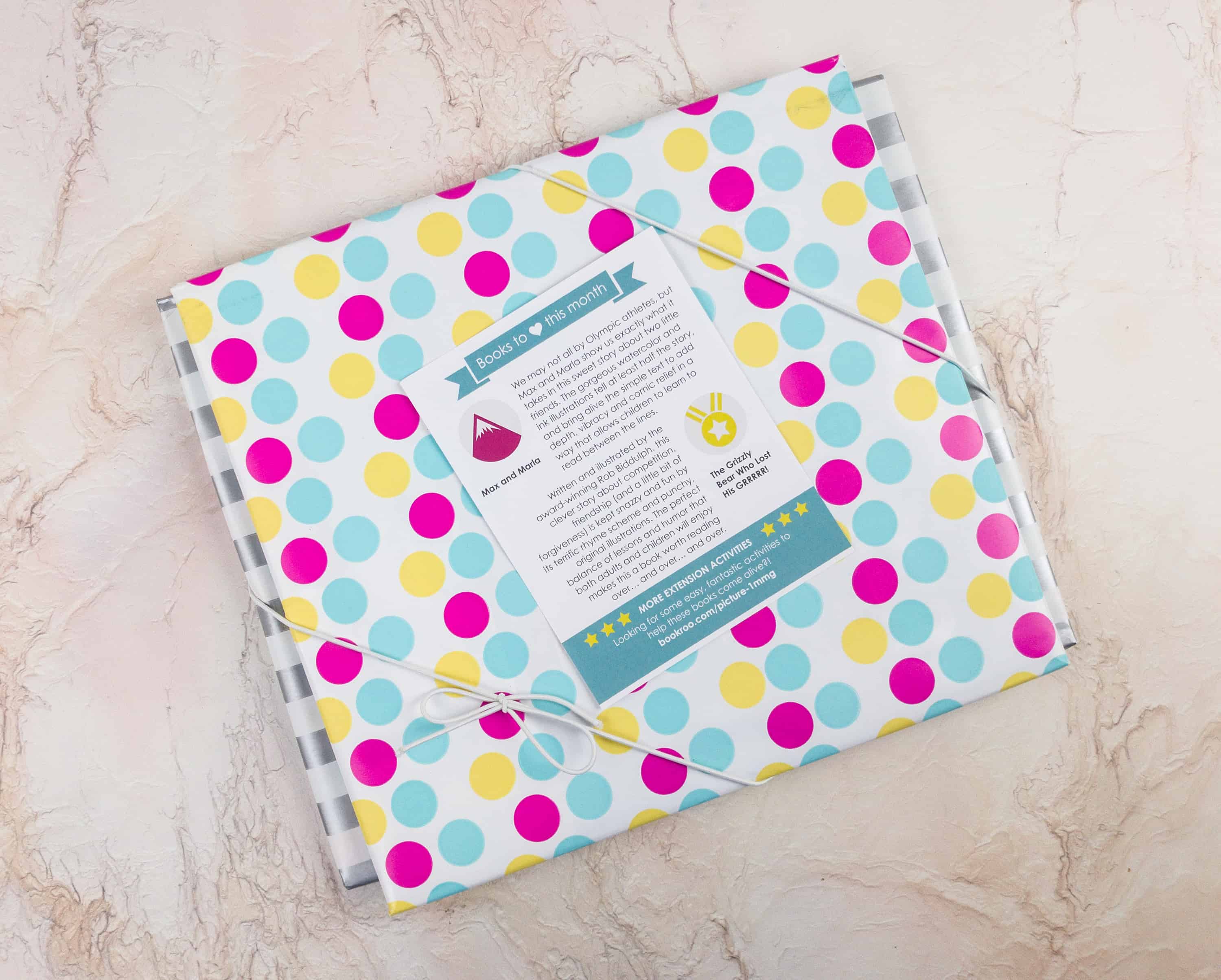 Your books will arrive neatly wrapped in gift paper and tied with a bow. It's a lovely touch, and it turns it into an easy gift for a grandparent to pick up! Throw on a card and bow, and they would be presentable for any gift-giving occasion. The paper was also slightly rubberized (not tyvek, but similar to other mailing packs), so the books are both pretty and well protected. The care with which the books were packed tells me the curator has a great love and respect for books.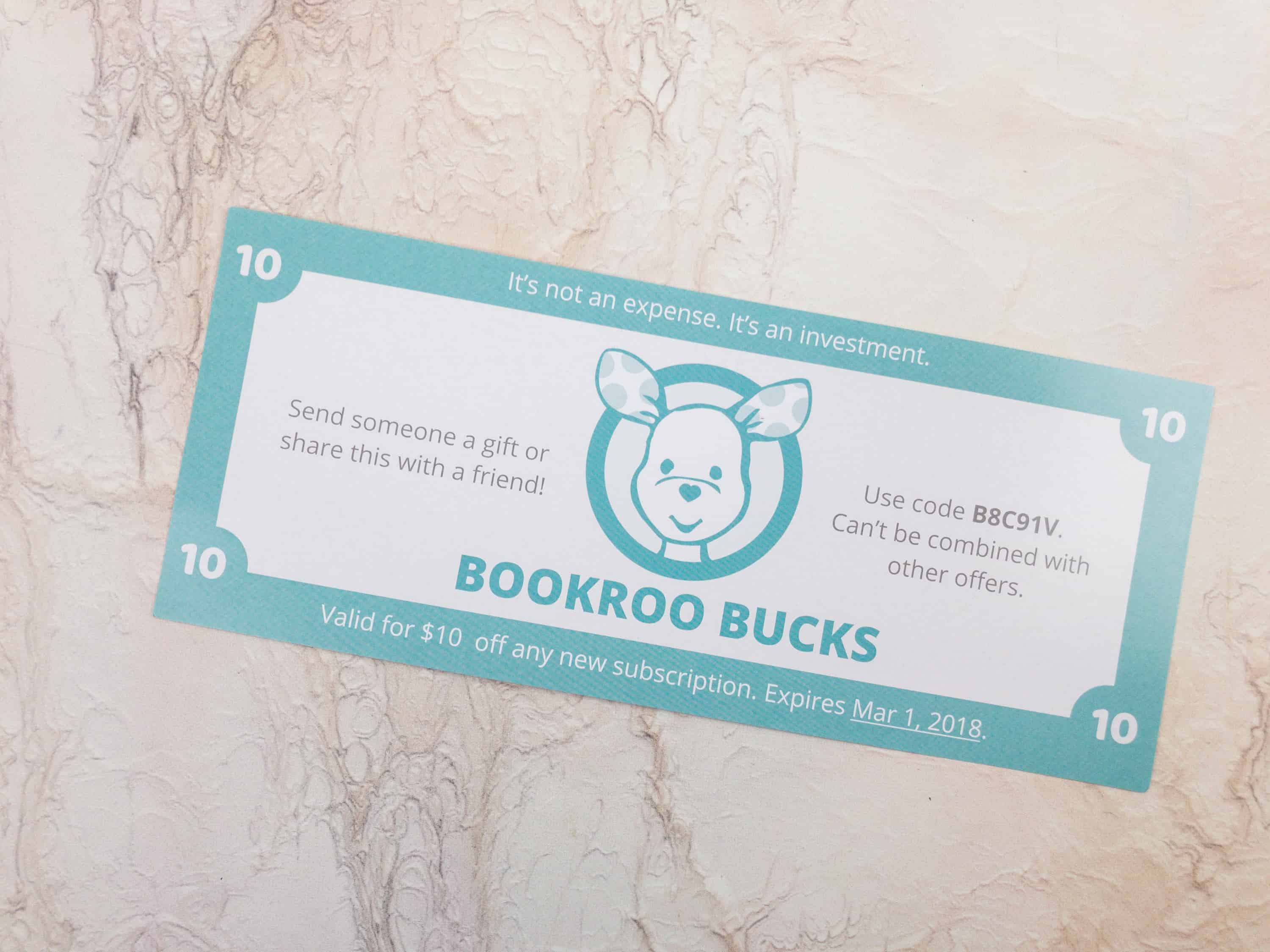 Included is a Bookroo Bucks coupon with a promo code that entitles you to $10 off any new subscription.
DEAL: Get 15% off your first order! Use coupon code HELLOSUB.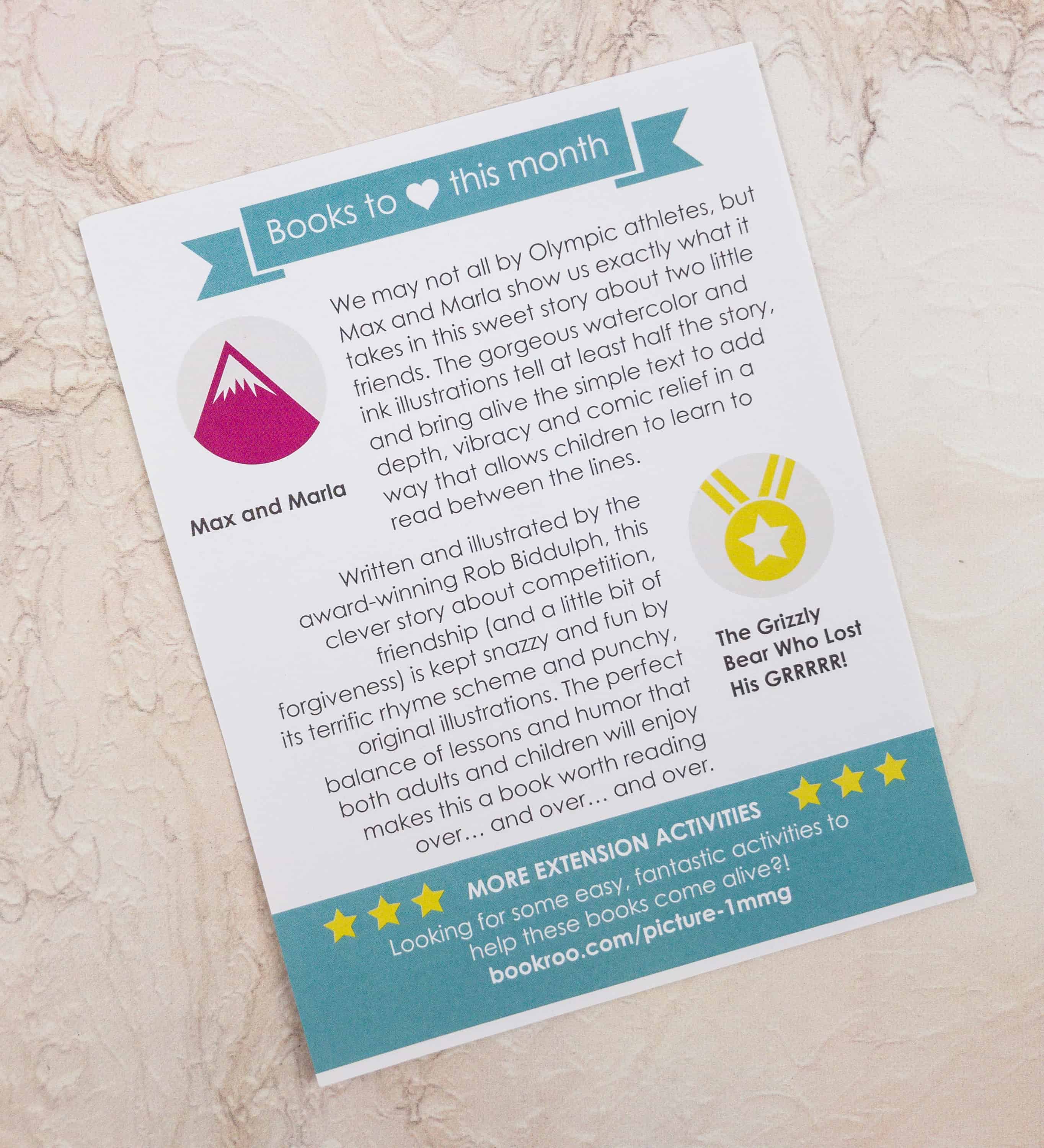 The information card gives you a brief description of the books included in this box.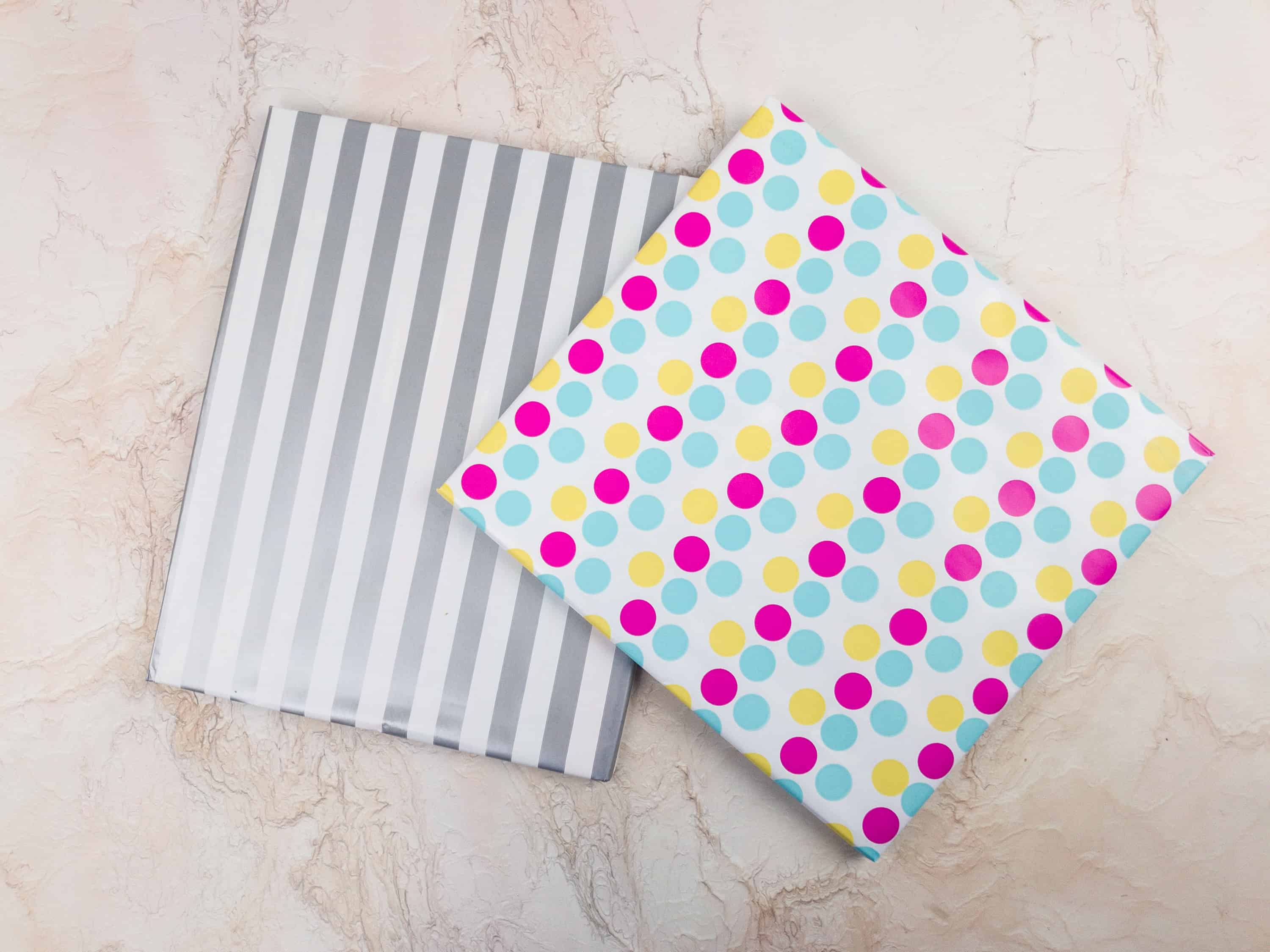 We received two books from the Picture Book box! Each story was geared to the very young, and the rich illustrations make these great books for reading to a child. The relatively simple storylines, basic language, and cute characters also make these accessible books for early readers to explore independently.
You can check the extension activities on their website.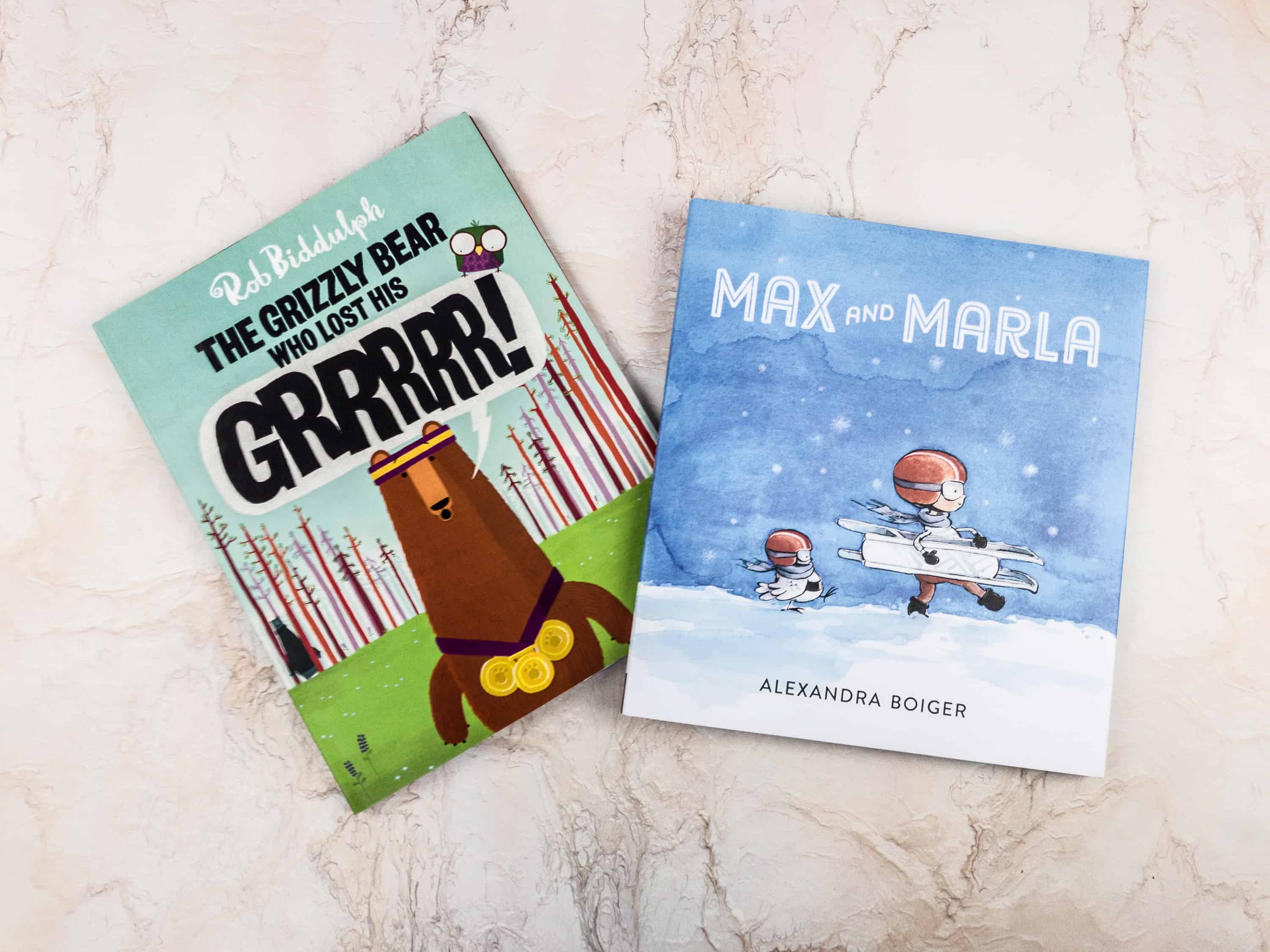 Everything in this month's box!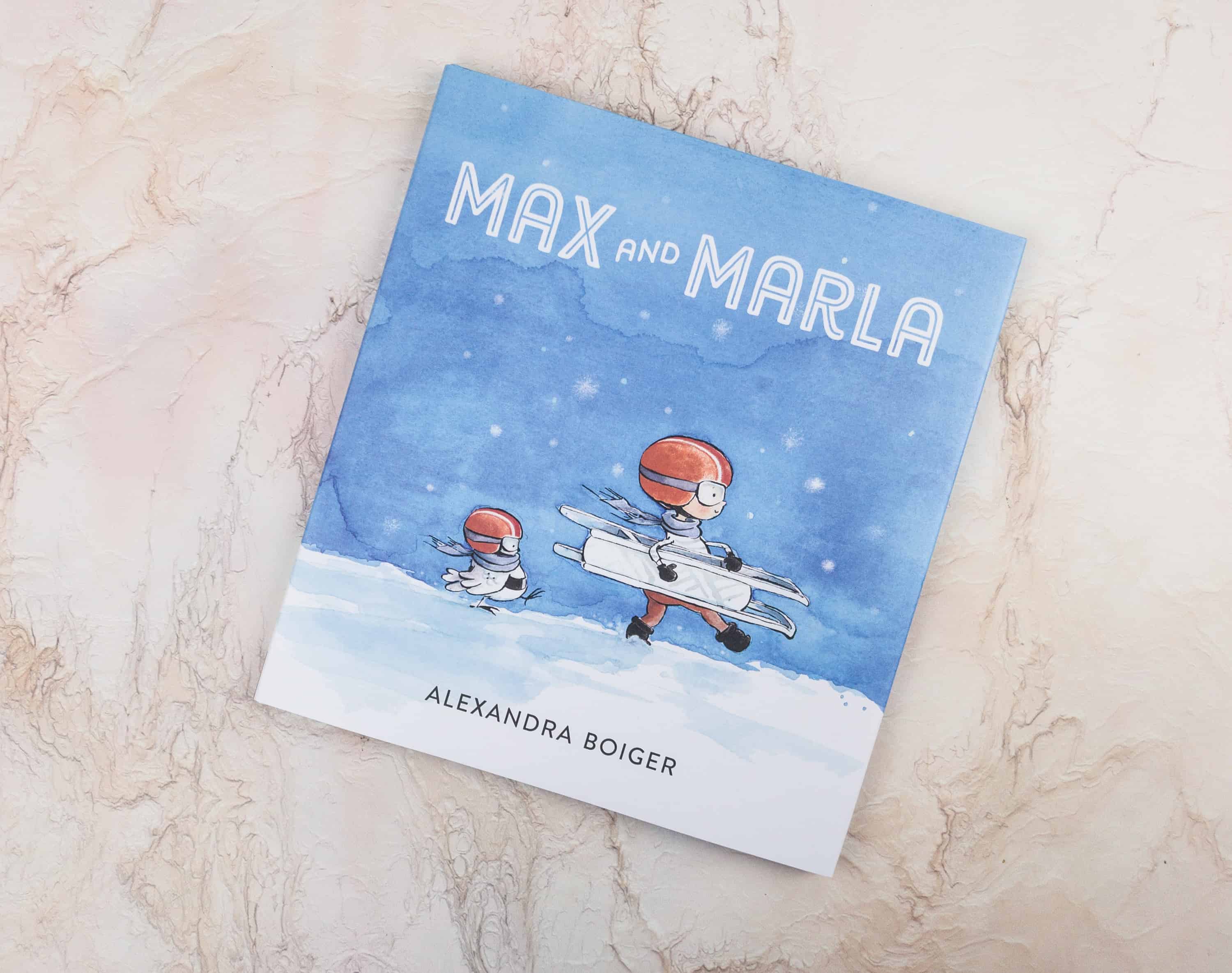 Max And Marla By Alexandra Boiger ($17.99)
Two fearless Olympians sled to victory in this delightful new picture book

Max and Marla are best friends. And aspiring Olympians! With their eyes on the prize, they know exactly what it'll take to reach sledding success: preparation, practice and perseverance. So when rusty blades, strong winds and difficult slopes get in their way, Max and Marla realize true joy lies not in winning but in friendship. Obstacles turn into victories!

With delightful illustrations and charming text, Alexandra Boiger brings to life the story of two unstoppable pals—true Olympians who never give up!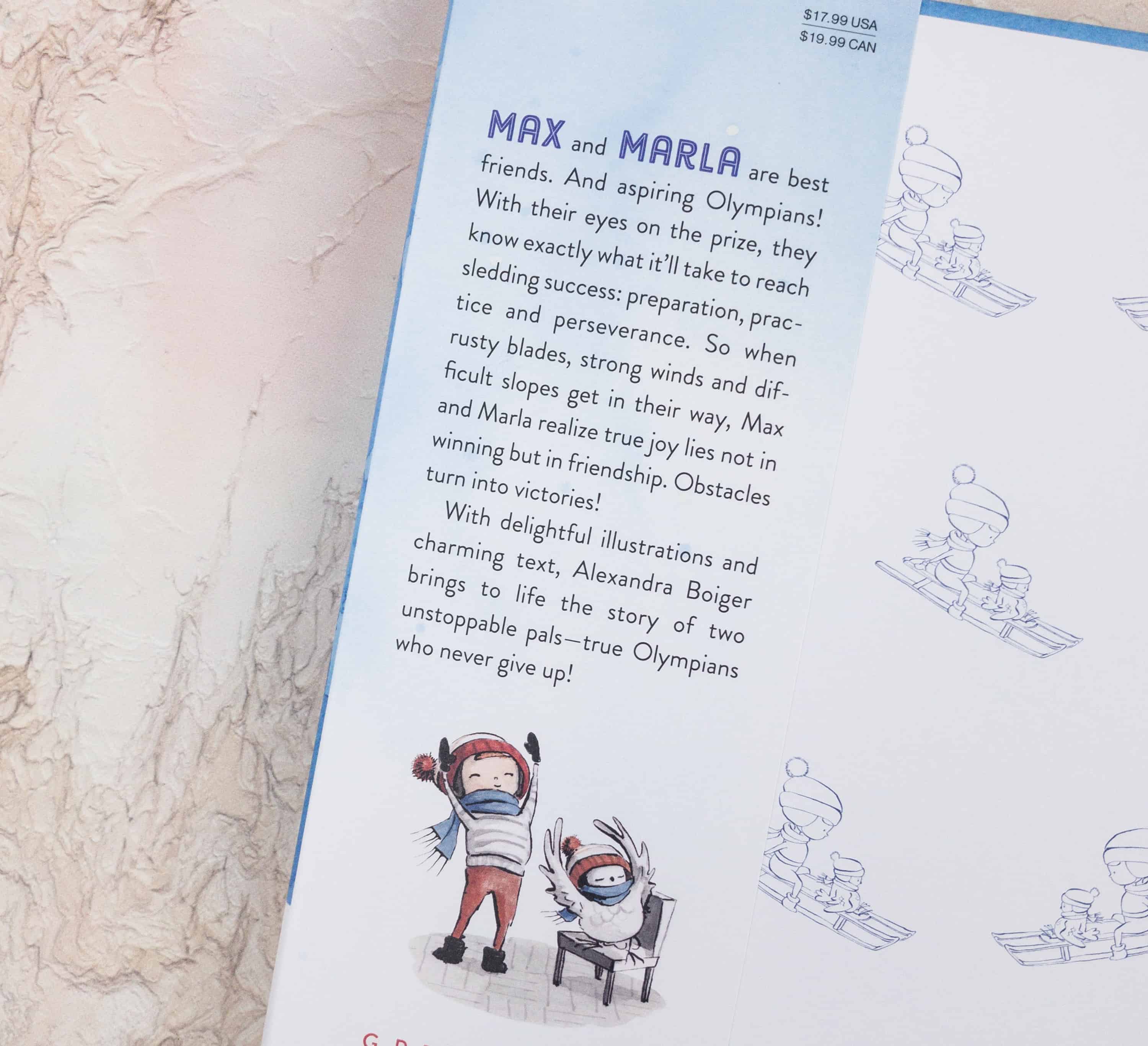 Max and Marla lets the readers take a peek into the life of an aspiring Olympian through this story!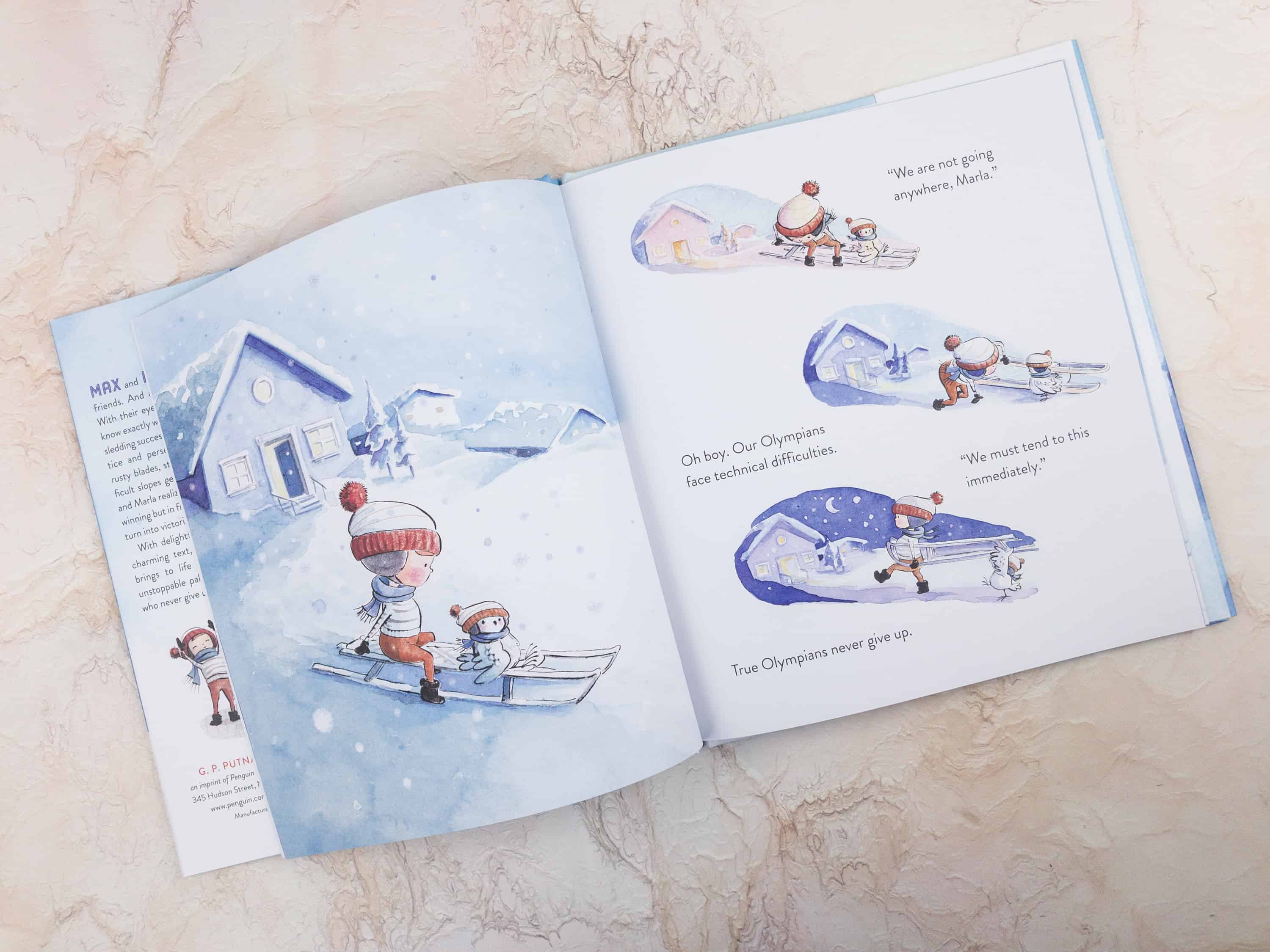 These beautiful watercolor and ink illustrations make the book an even more interesting experience for children.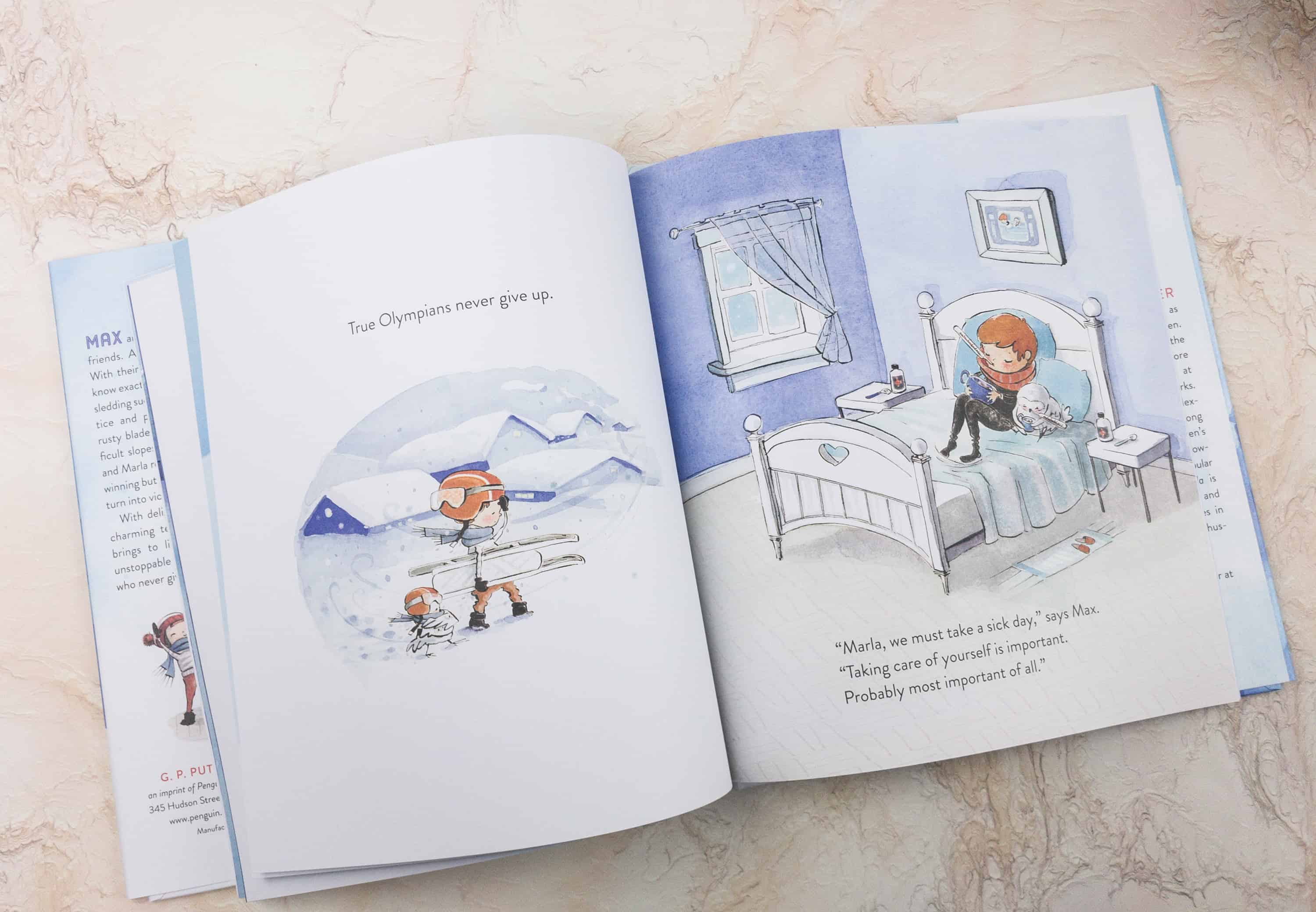 The text might be simple, but the drawings in the book say a lot, allowing children to learn to read between the lines.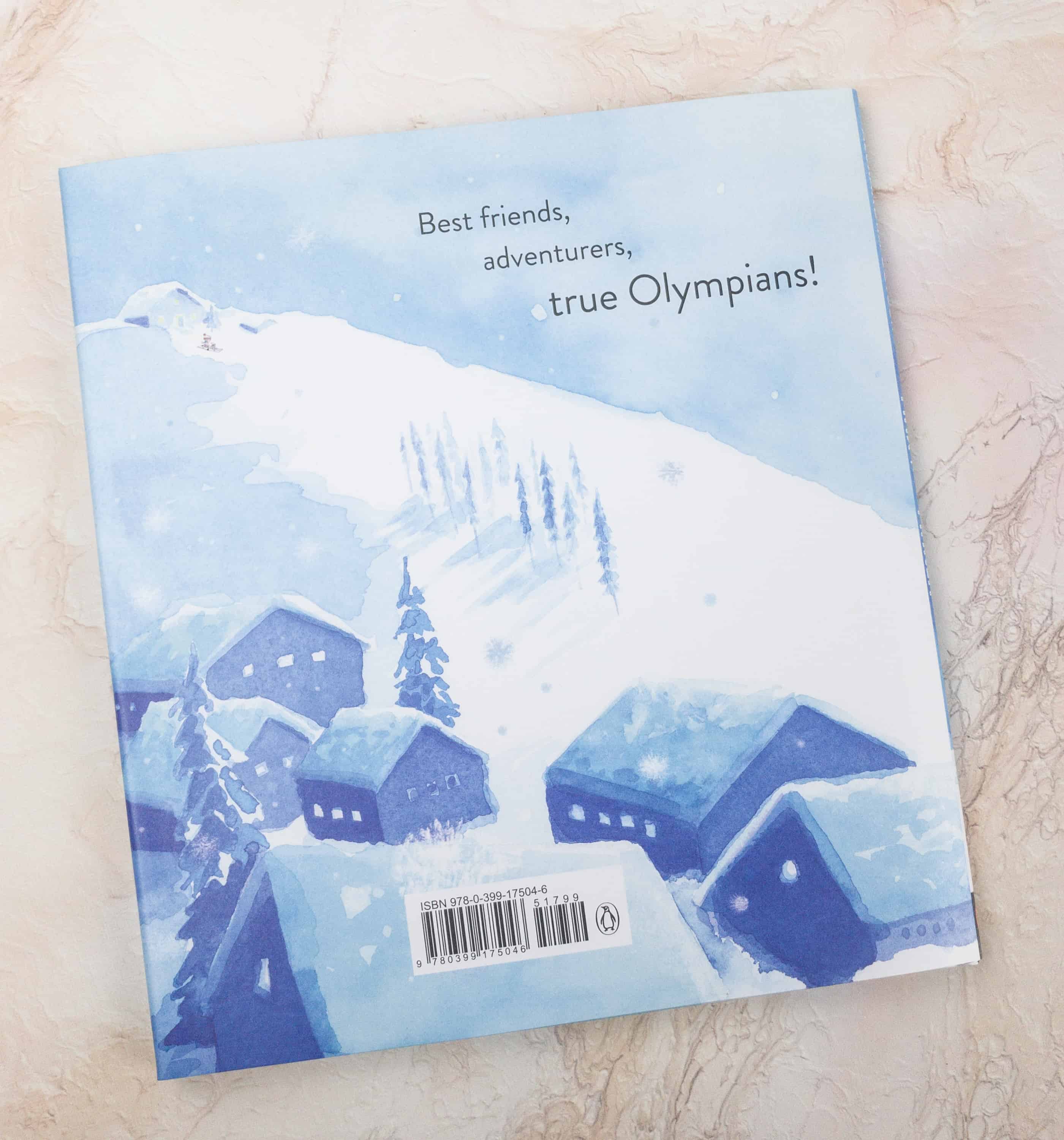 The winter-themed cover of the book is really pretty too! This book is perfect to kick off the Olympic season!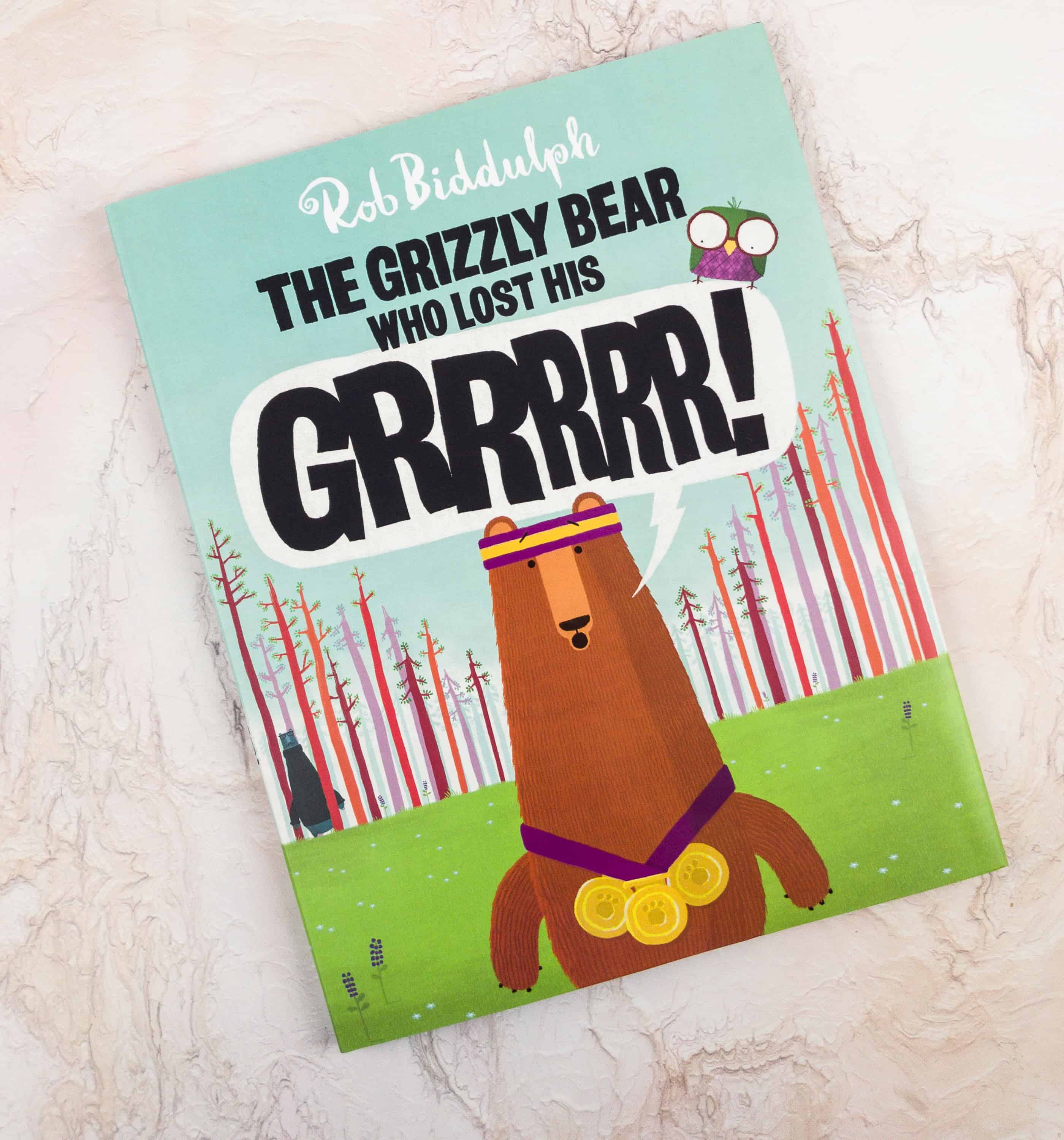 The Grizzly Bear Who Lost His Grrrrr! ($11.48)
From the award-winning author and illustrator of Blown Away, Rob Biddulph, comes a delightfully hilarious story about a grizzly bear named Fred who loses his GRRRRR.

Each year, for as long as the forest has stood, a contest is held for the bears of the wood… Fred is the champion. He's the best.

But being the best takes time and training, especially when it comes to having the loudest growl. Then, one morning, disaster strikes—Fred's GRRRRR is gone! Oh, no! Will Fred find his GRRRRR and realize that there's more to life than being a winner?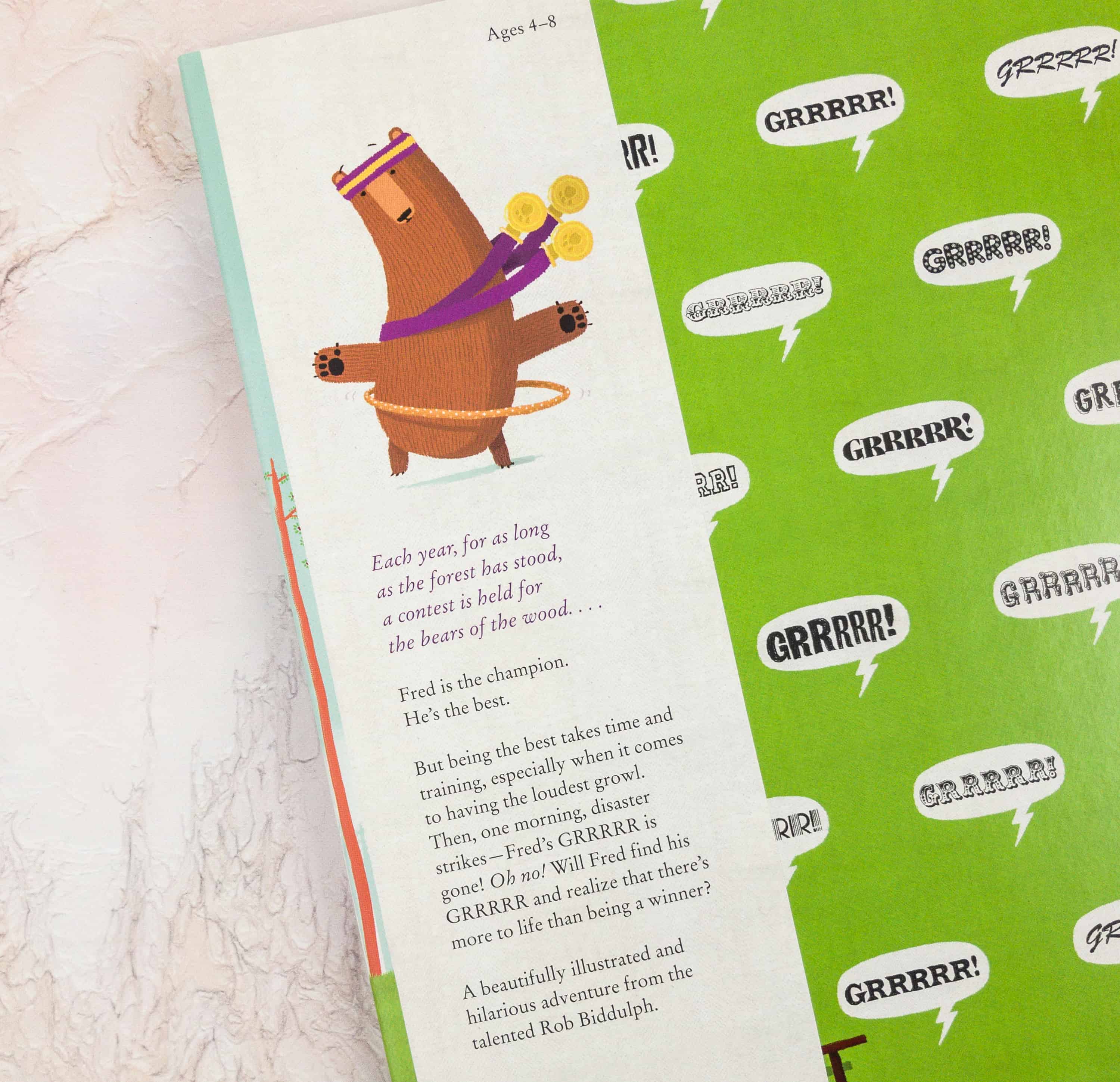 The second picture book we received is a story about competition and friendship. Looks like another great book for this month!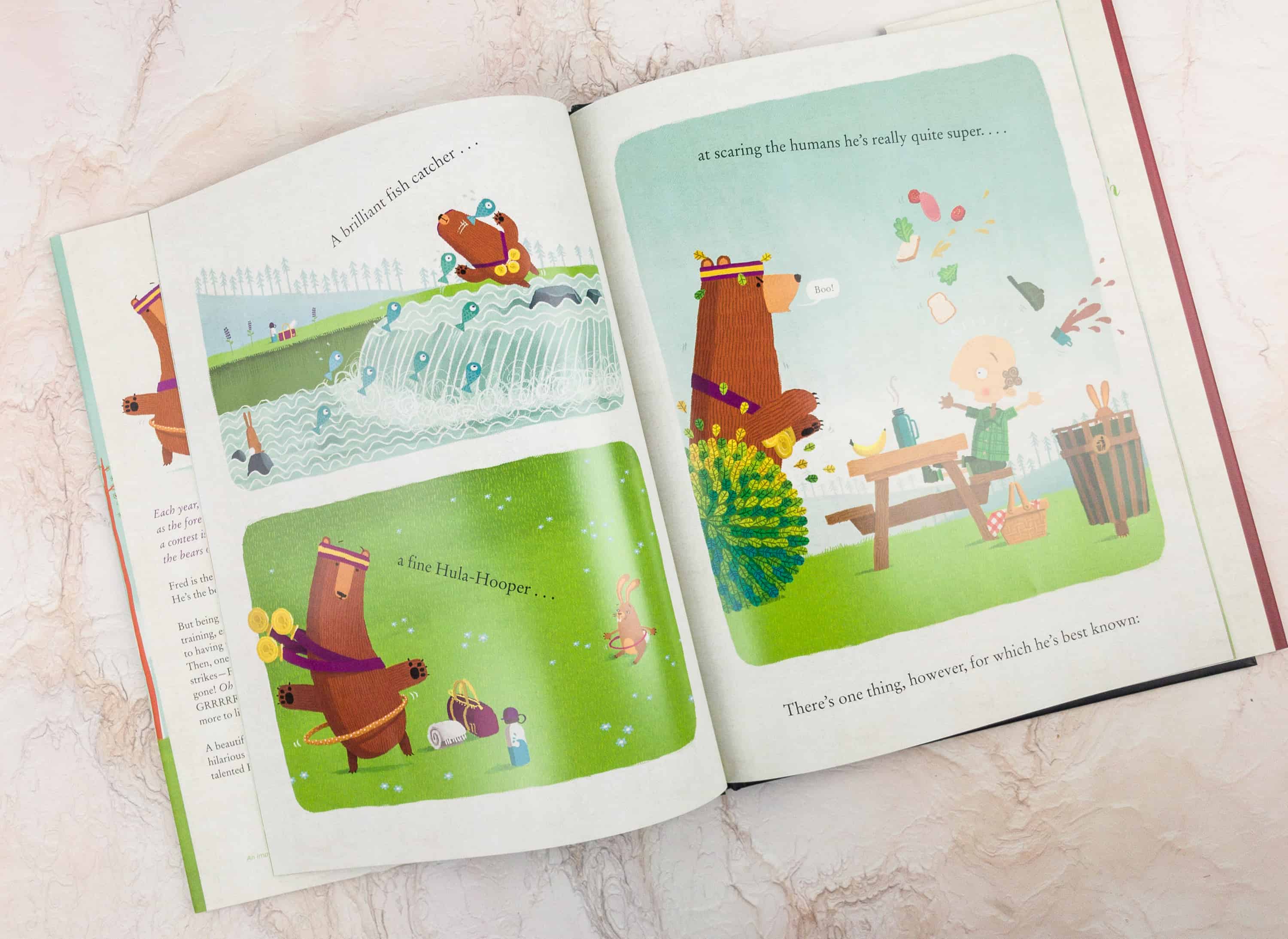 It has a nice rhyme scheme, while the illustrations are not just colorful but punchy!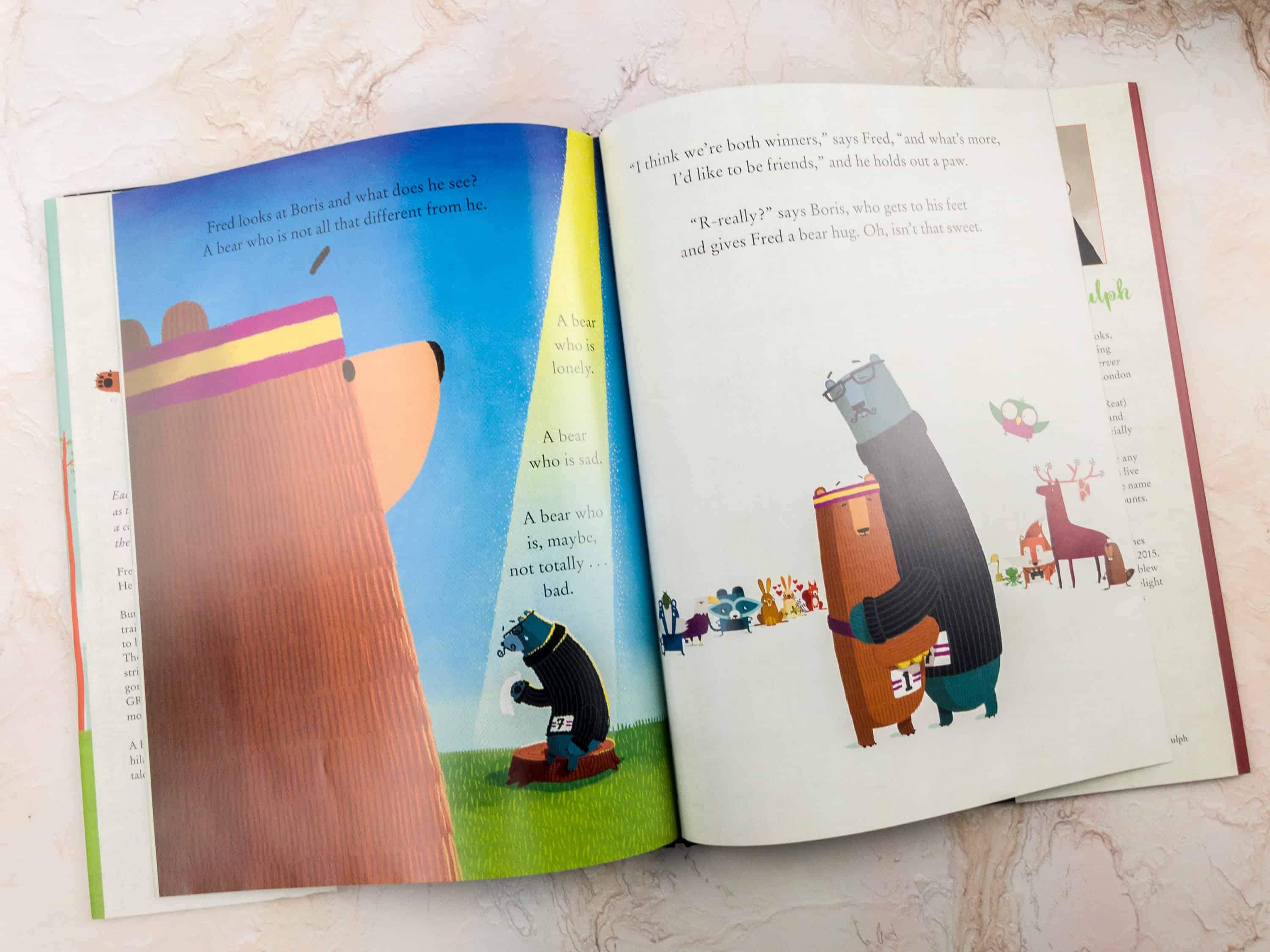 The pages are not heavy on text, which makes it a fun and light bedtime read.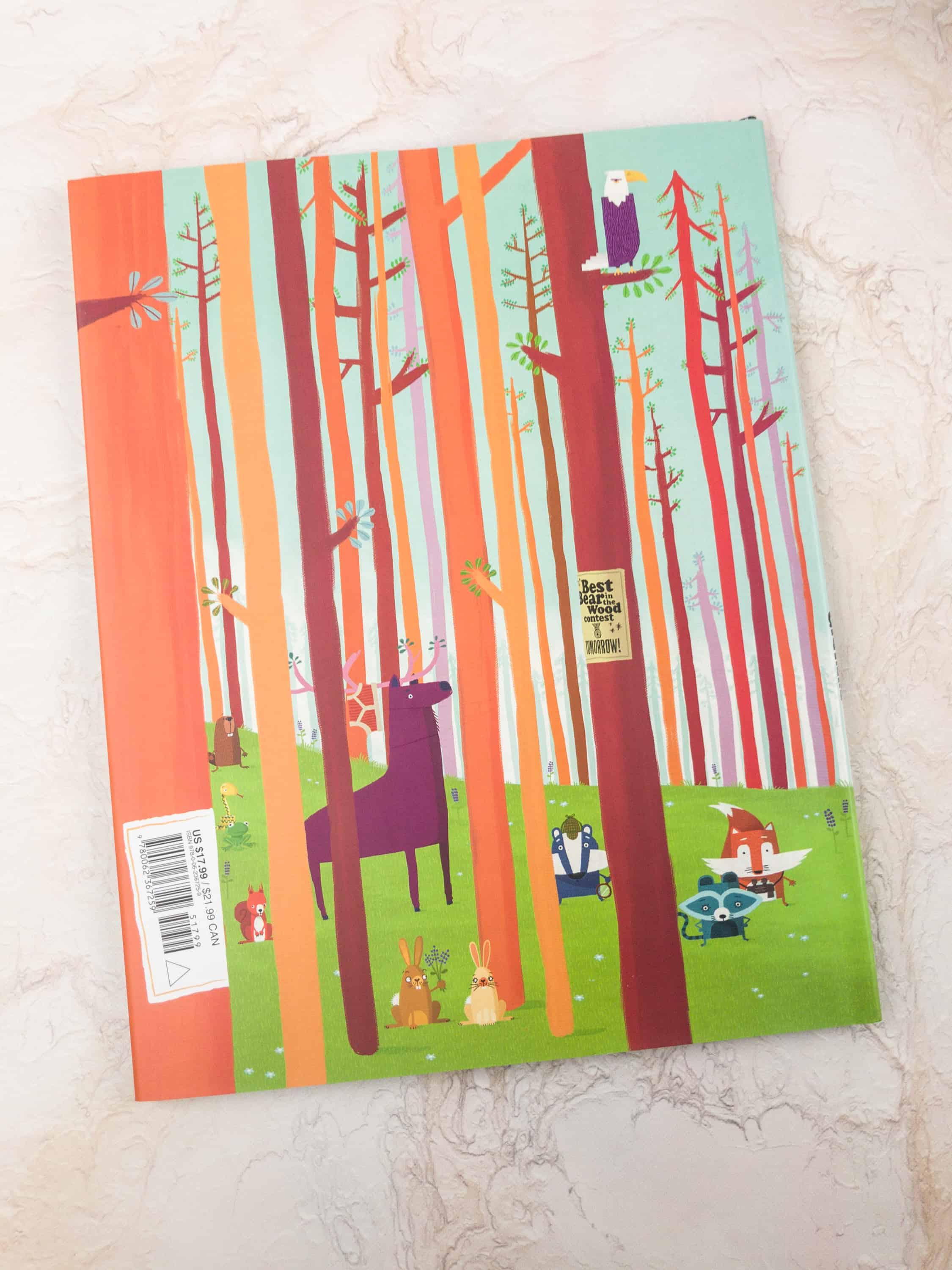 The same theme continues on the back cover. Here, you'll find a colorful forest with some animal characters.
The picture books we receive from Bookroo are always fun and engaging. My kids love the colorful illustrations, and we also enjoy discussing the stories and what they have learned about it. This subscription is a great way of building a picture book collection for your kids and also a convenient way of picking the right books as gifts for children! This was a great intro to my son's question – what are the Olympics?!
What do you think of this month's book selections?