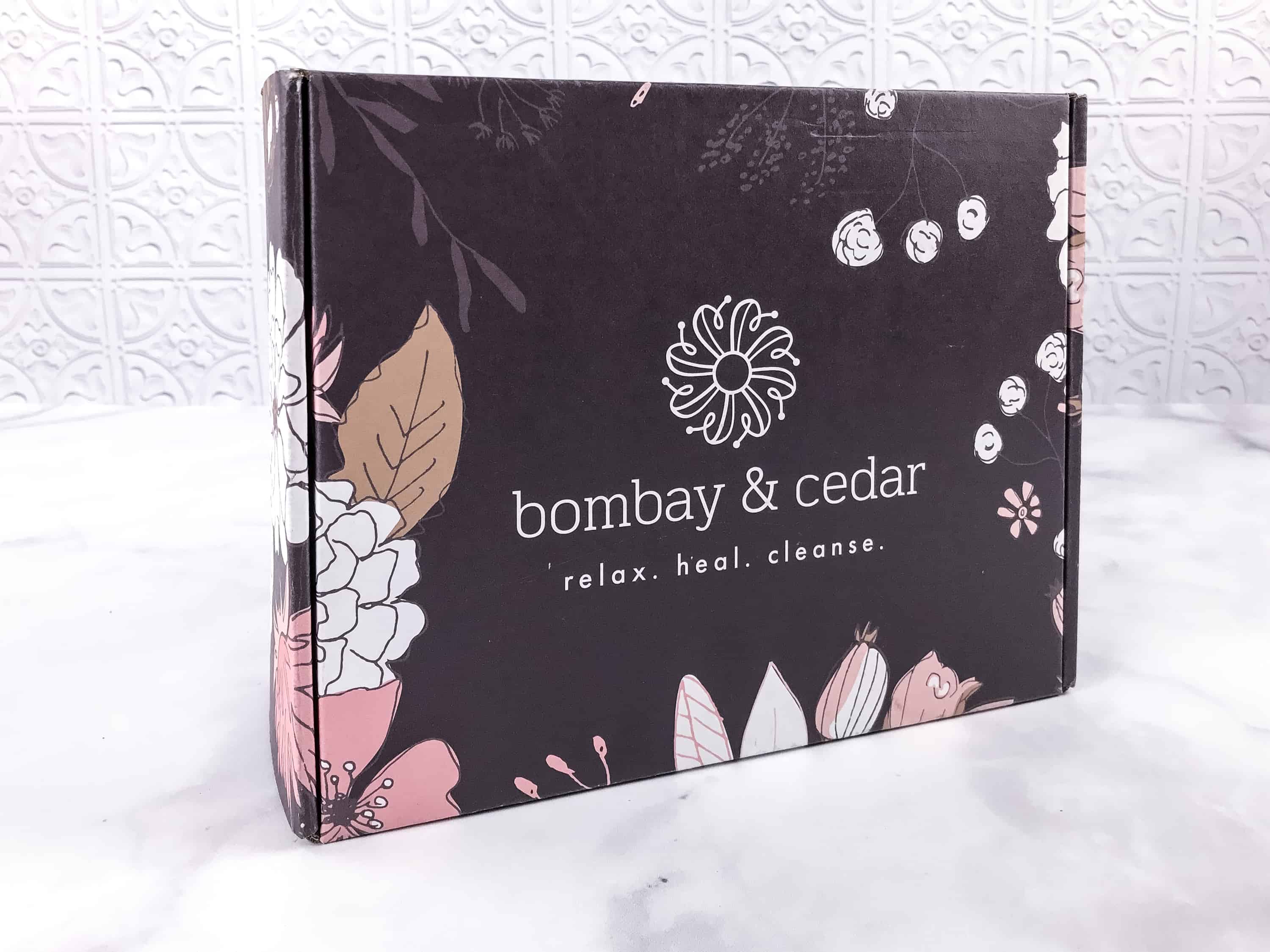 Bombay & Cedar is a monthly luxury aromatherapy, beauty, wellness and lifestyle subscription box featuring vegan and cruelty-free full and deluxe size products. Items range from essential oils, diffusers, skincare, books, activities, healthy snacks and other surprises for the discerning woman who values her health, wellness & living a life inspired.
The box says welcome to the tribe!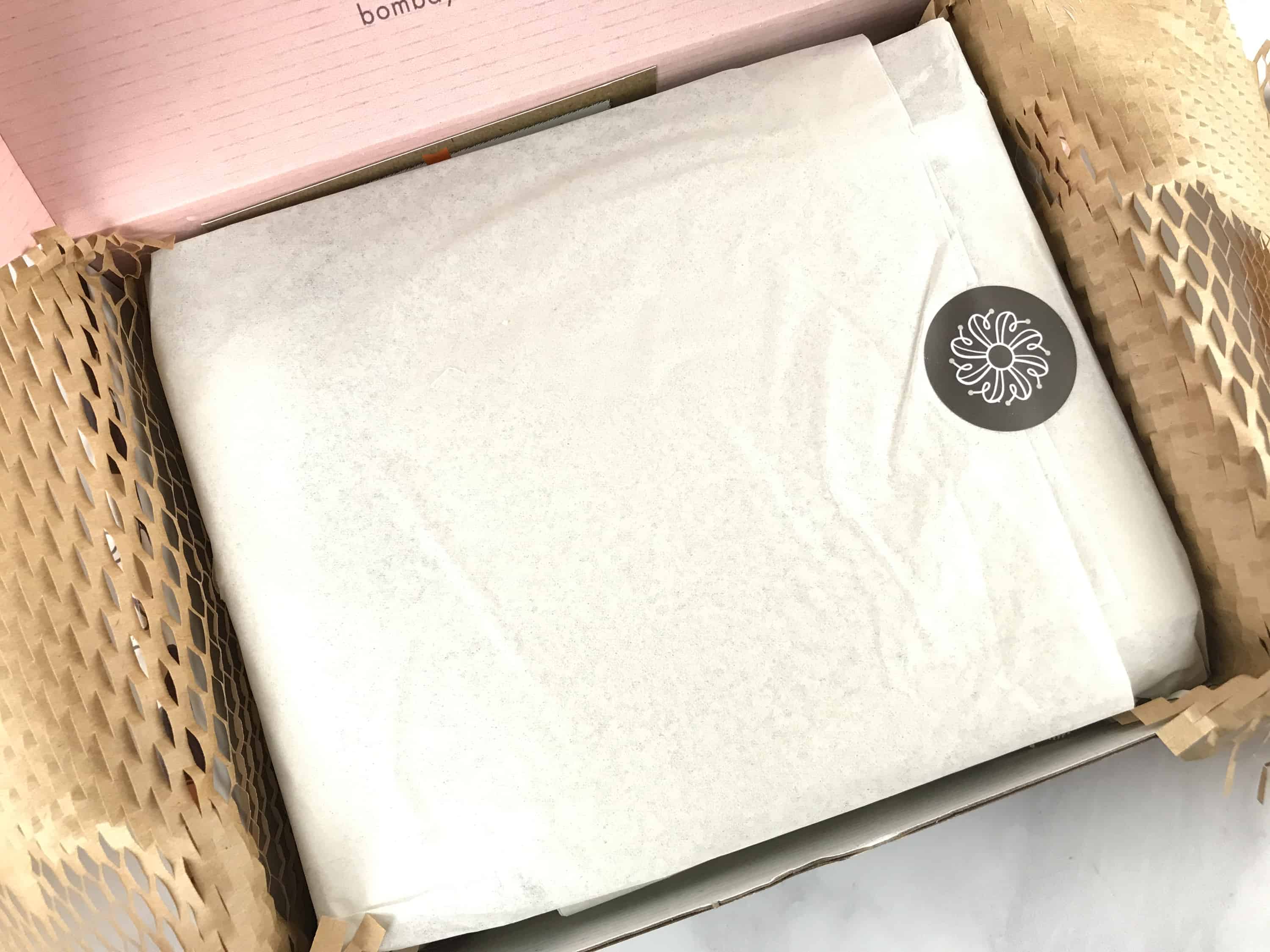 The Bombay & Cedar box has such a pretty presentation!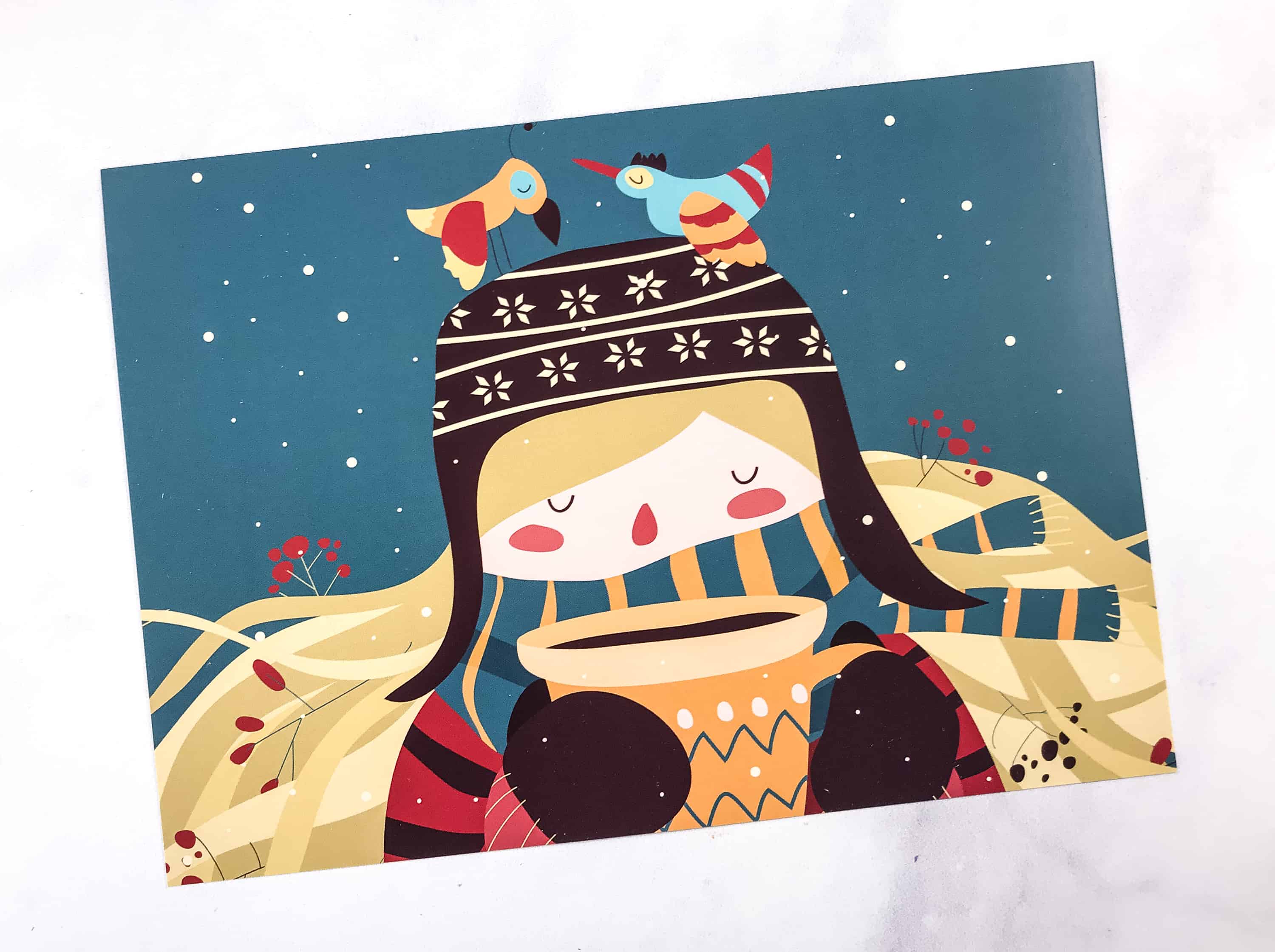 The info card features a nice winter-themed artwork.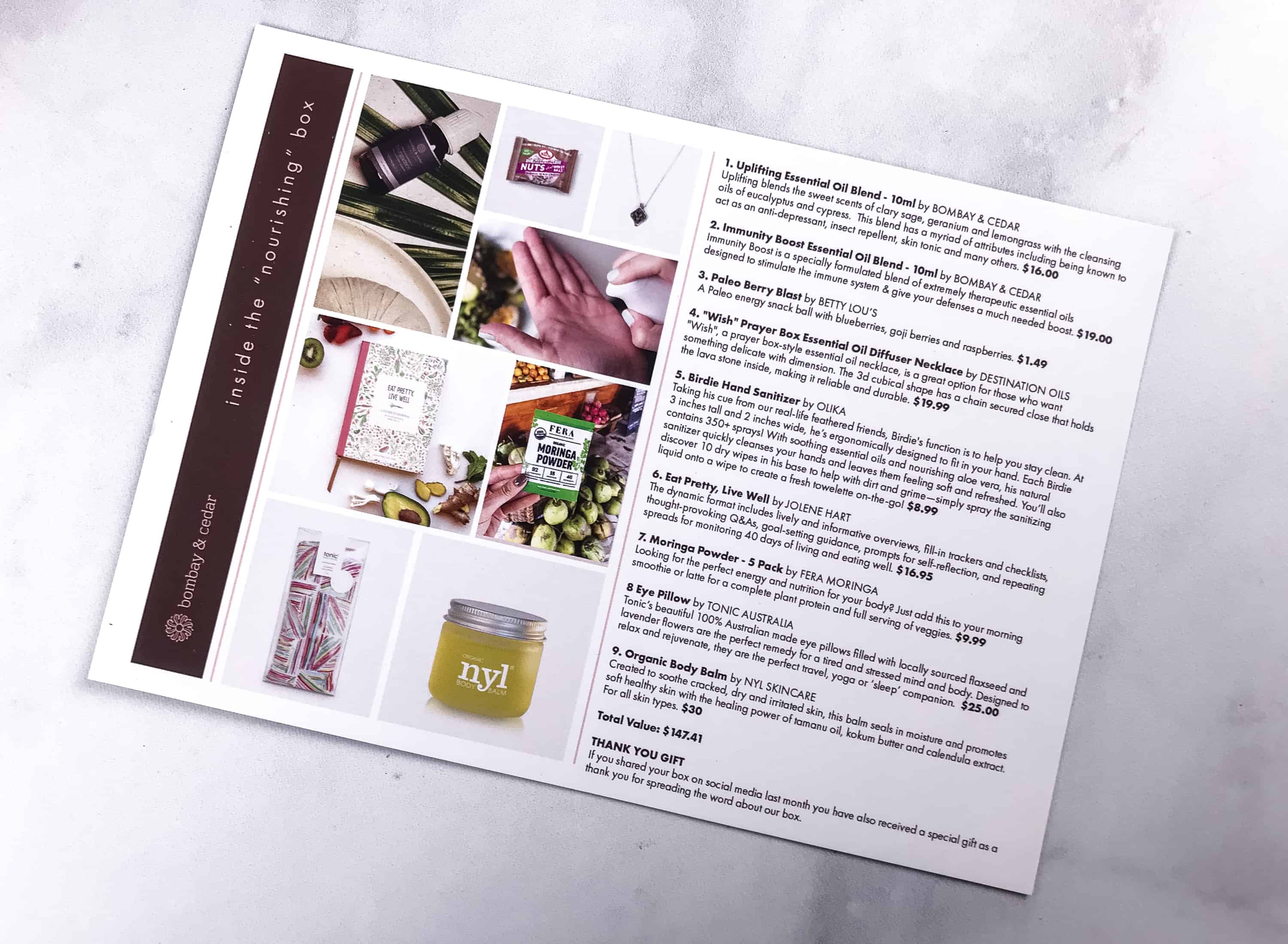 There's an information card that lists the contents of this month's box, with a short description and retail price. The theme is NOURISHING.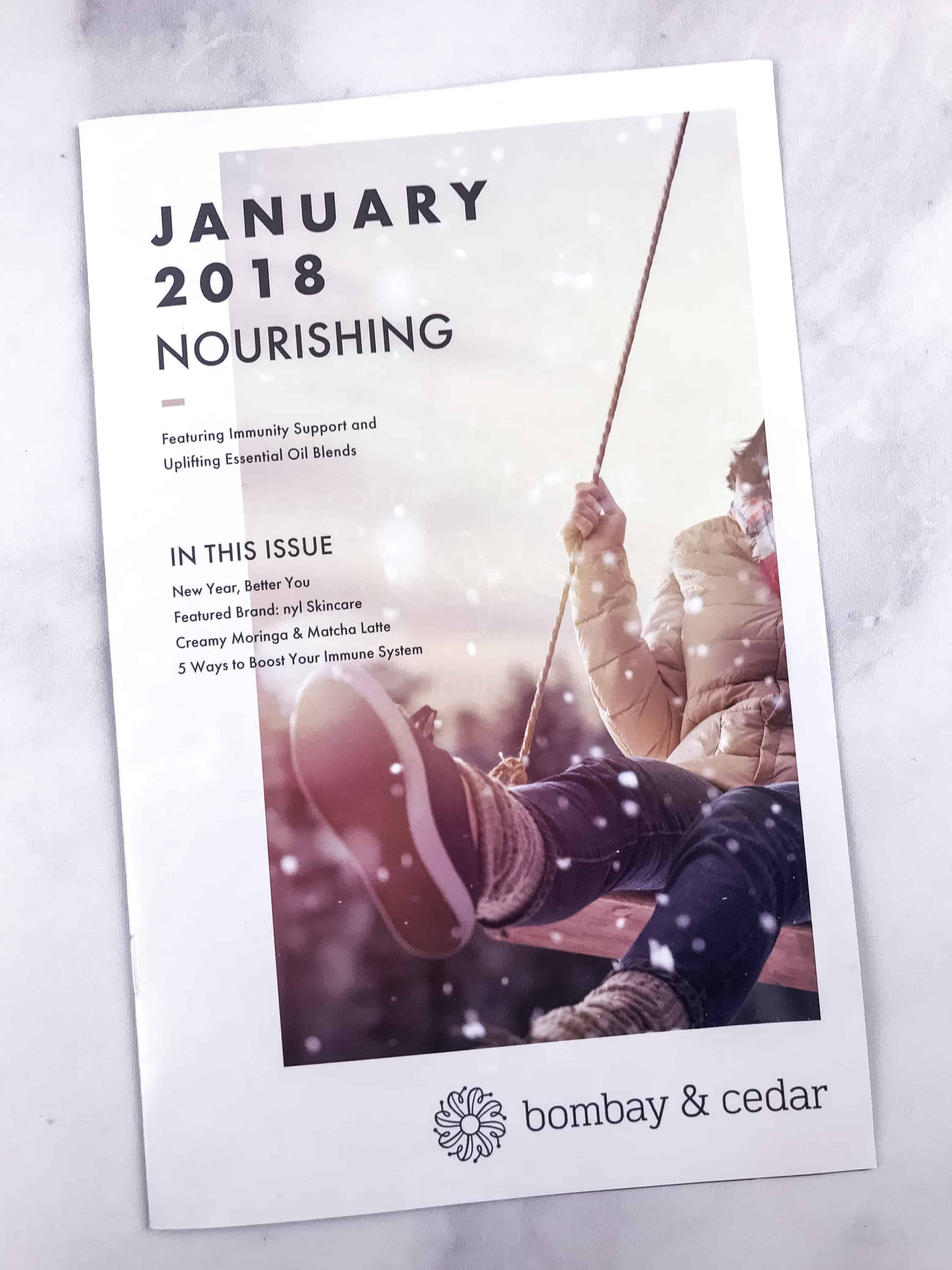 Each box comes with a small magazine issue which includes information on the featured essential oils, why to choose the products included, and more.
You don't need to be perfect, just be better than you were yesterday.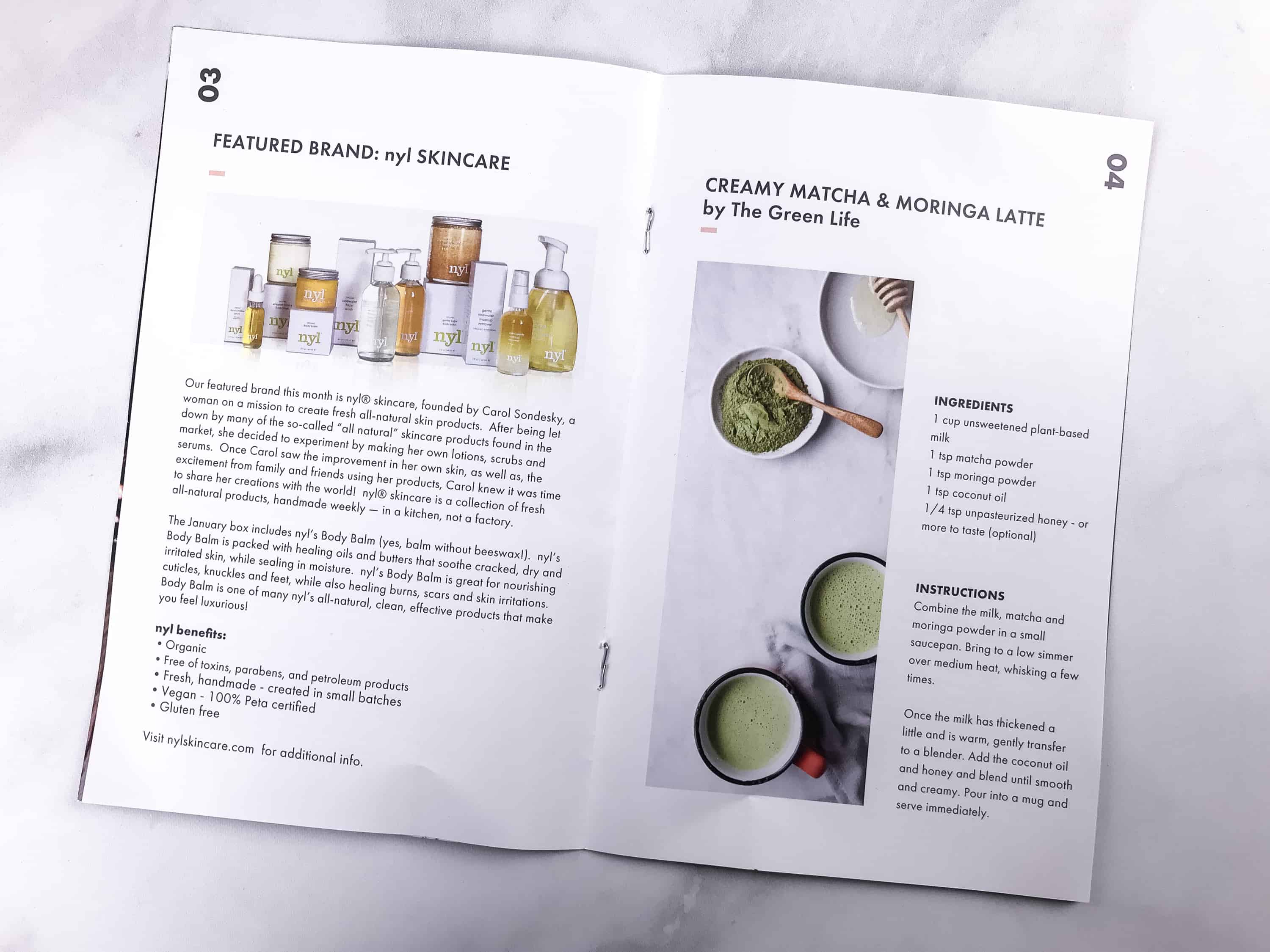 This month's featured brand is nyl SKINCARE, which is known for their handmade and all-natural products.
I learned a lot just by going through this magazine!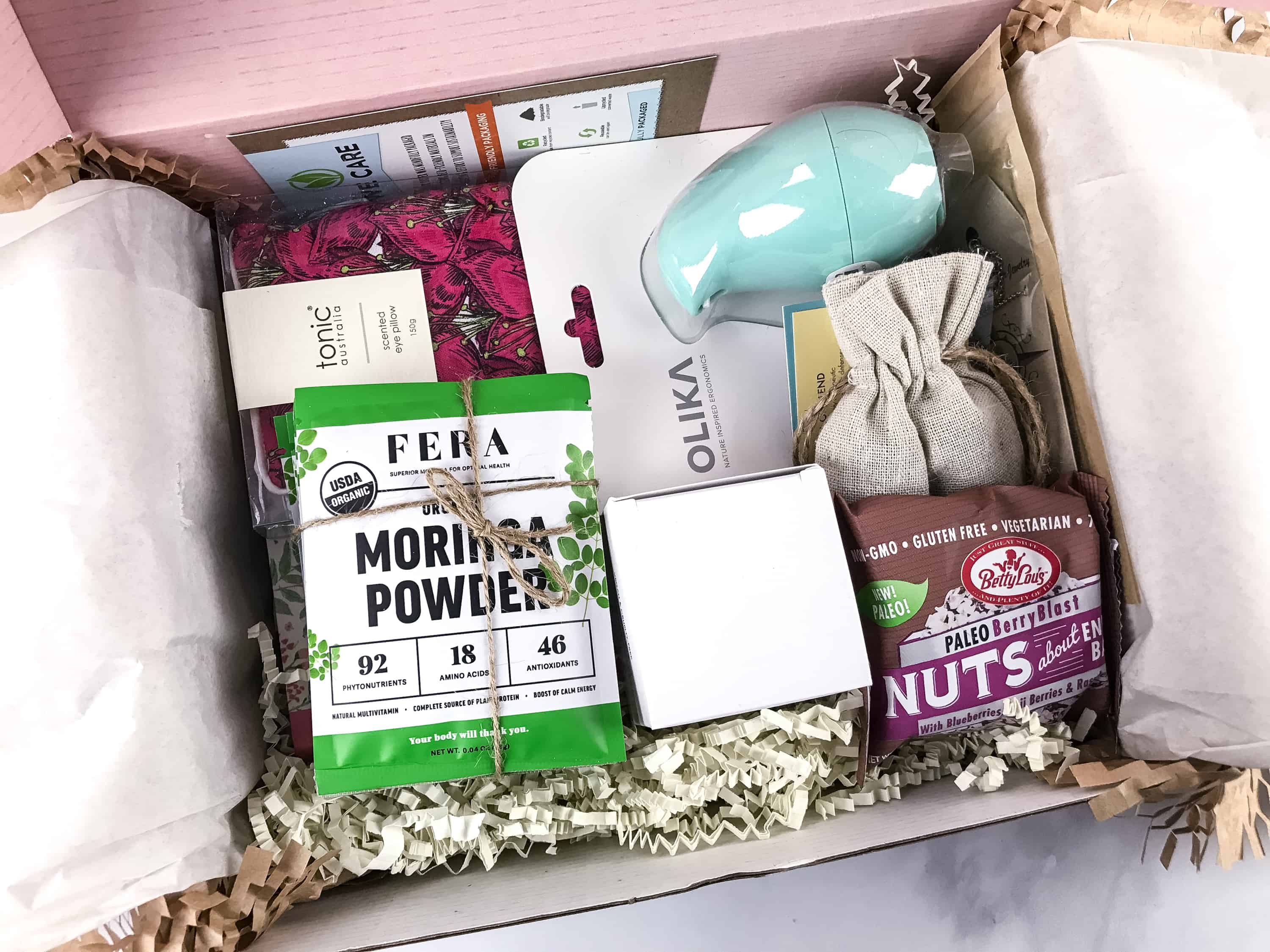 DEAL: Save 10% on your first box! Use coupon code HSLOVE10.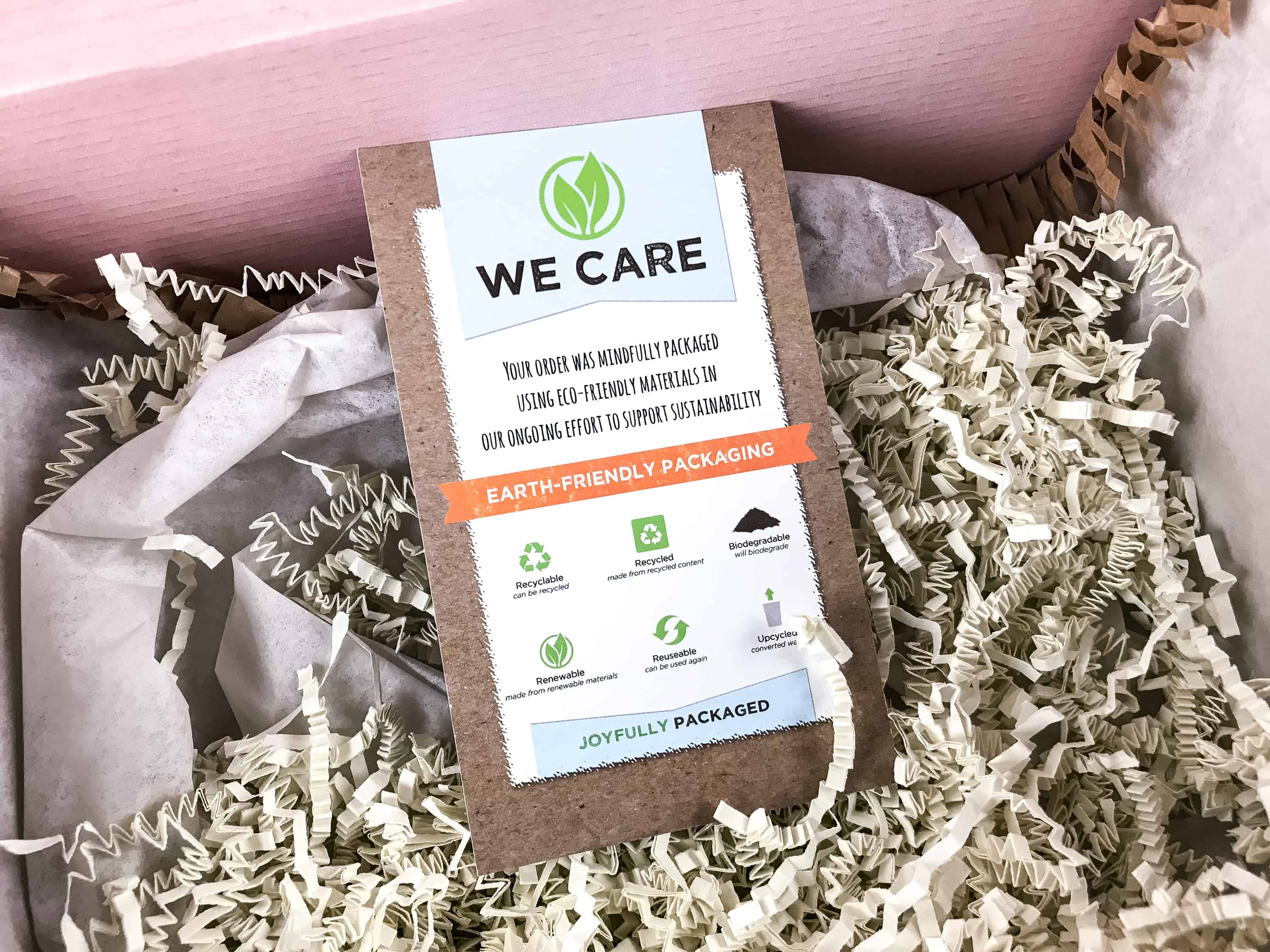 Even the packaging is well-thought-of. They used eco-friendly materials to support sustainability, and at the same time, to protect the contents of the box.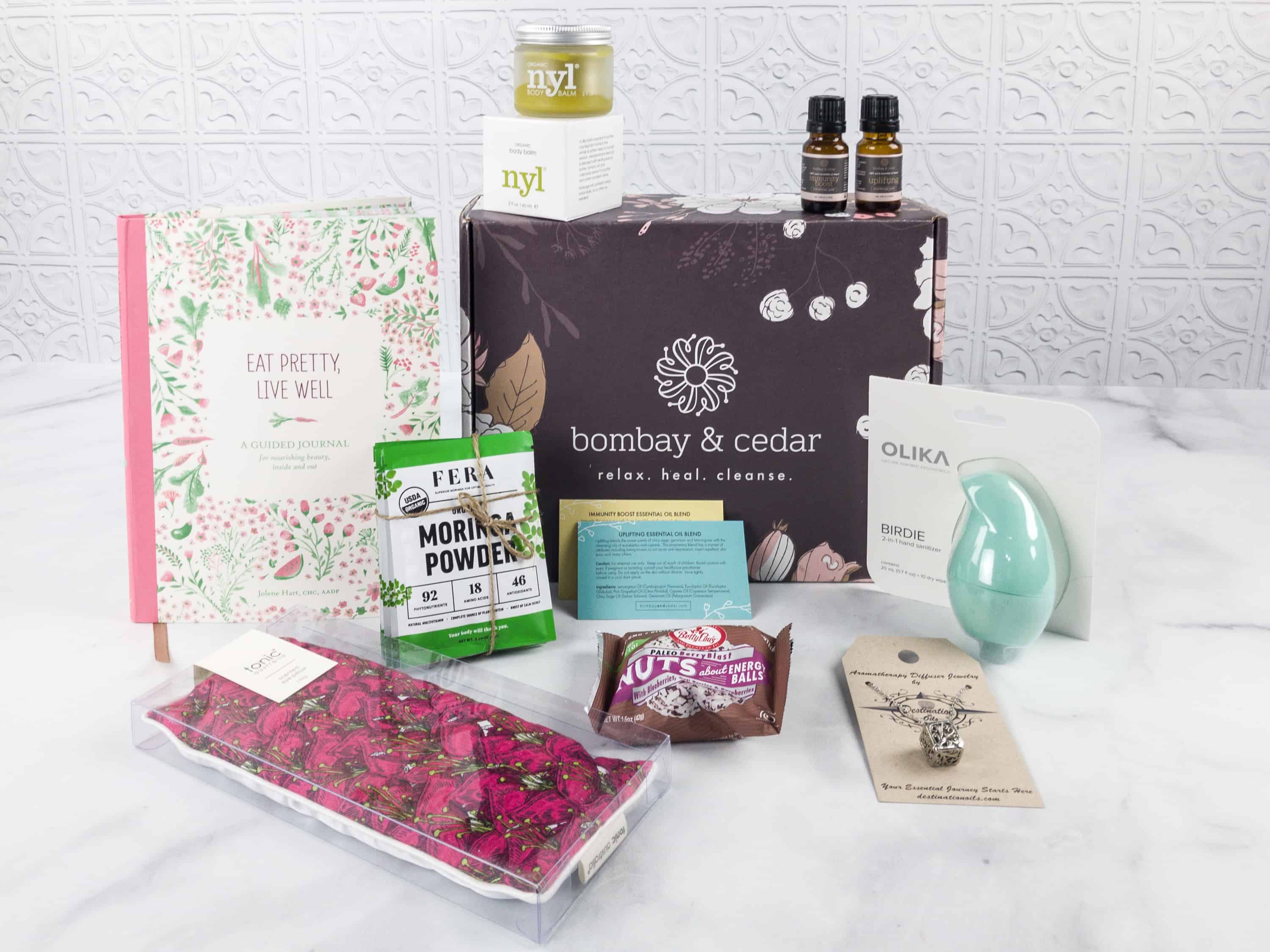 Everything inside this month's box!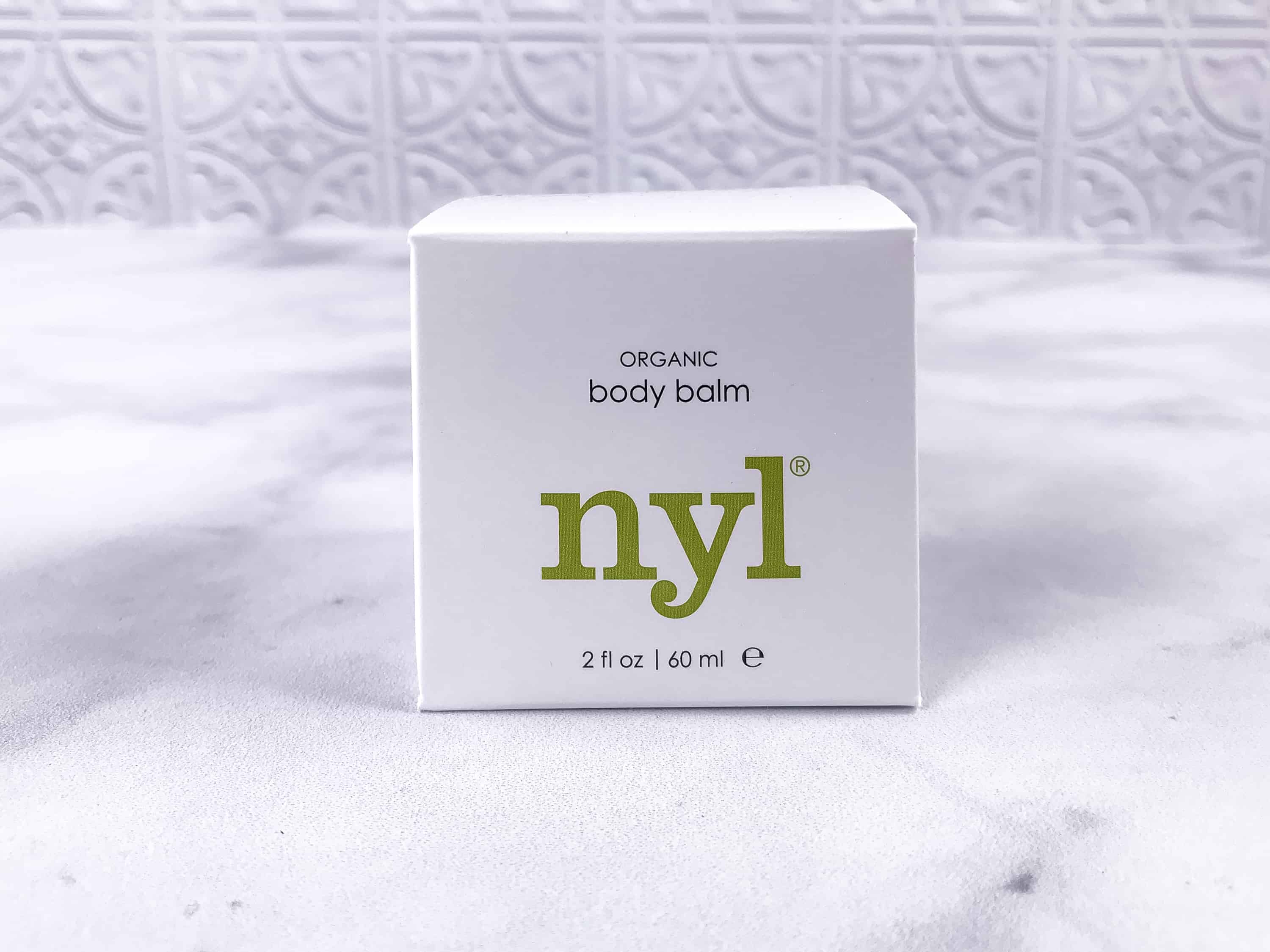 nyl Organic Body Balm ($30) Made with a combination of tamanu oil, kokum butter and calendula extract, this silky balm helps soothe cracked, dry, and irritated skin. It is also great for keeping your cuticles nourished, and even for healing burns and scars.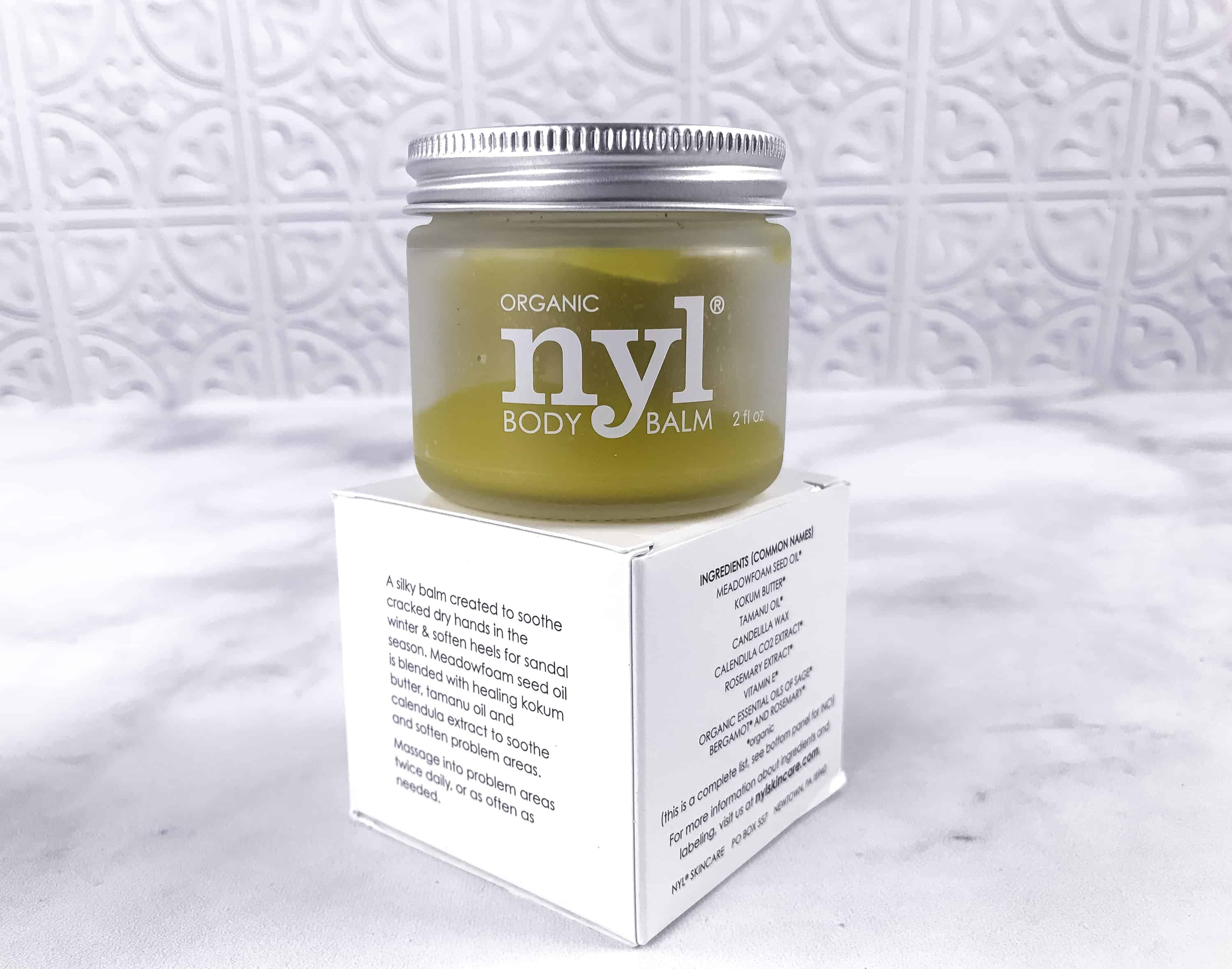 The organic balm has a rich texture, but it easily gets absorbed by the skin. It smells exactly like tamanu oil, which is nice. Best of all, it's vegan and cruelty free!
Bombay & Cedar Immunity Boost Essential Oil Blend ($19) This essential oil blend is specifically formulated to stimulate the immune system. It includes lemon, frankincense, and dill weed to boost your system!
Bombay & Cedar Uplifting Boost Essential Oil Blend ($16) It combines the sweet scent of clary sage, geranium and lemongrass with the cleansing oils of eucalyptus and cypress. This essential oil is a great anti-depressant, insect repellent, and skin tonic.
Both essential oils are vegan and cruelty-free and there are 10ml each!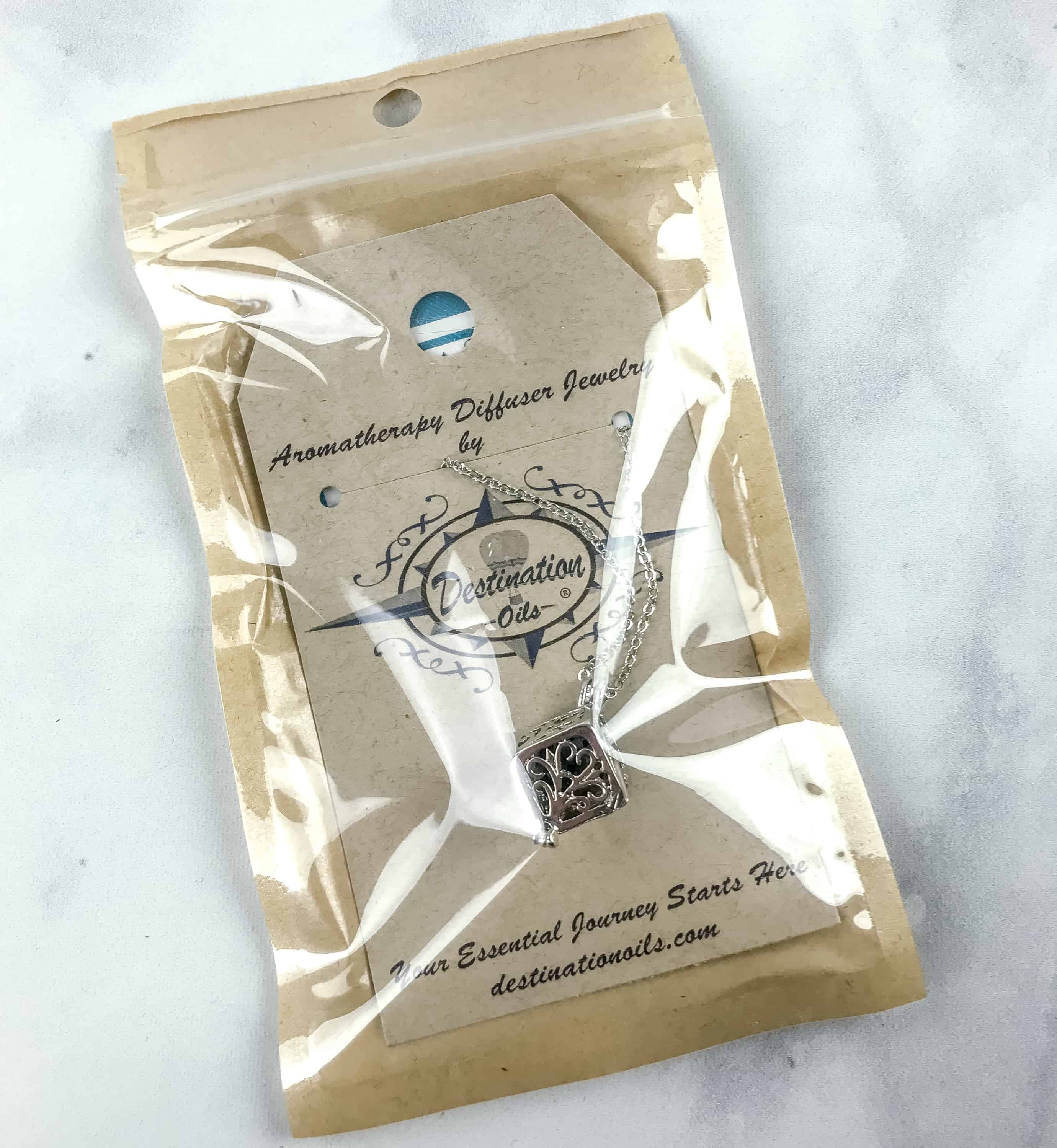 Destination Oils Wish Prayer Box Silver Essential Oil Diffuser Necklace ($19.99) Wish is a prayer box-style essential oil necklace. It's perfect for anyone who wants to use their essential oils on the go, without actually having to bring the bottle and risk it getting spilled in your purse or bag.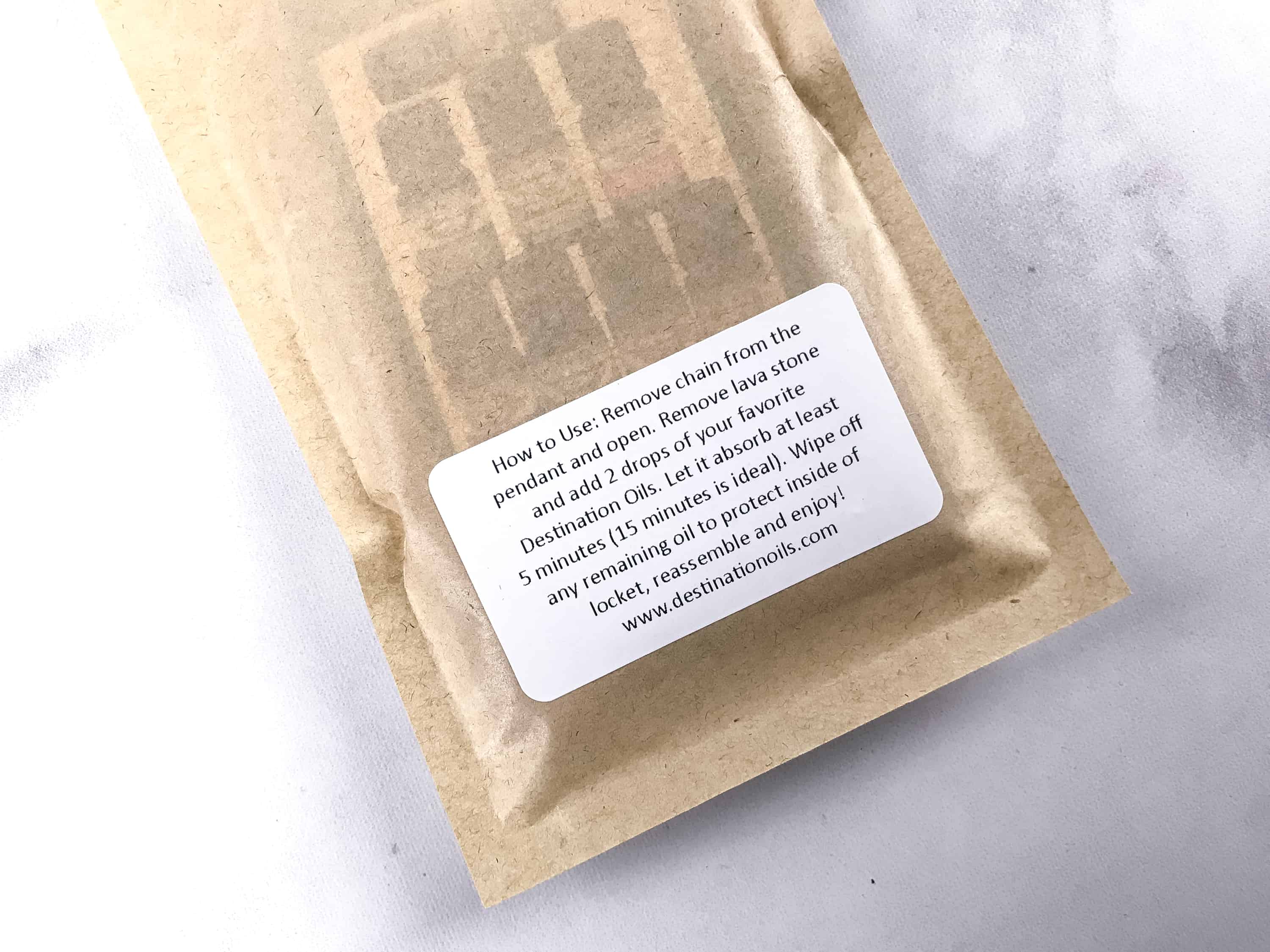 The back of its packet includes instruction on how to effectively use the diffuser.
Remove chain from the pendant and open. Remove lava stone and add 2 drops of your favorite Destination Oils. Let it absorb at least 5 minutes (15 minutes is ideal). Wipe off any remaining oil to protect inside of locket, reassemble and enjoy!
The 3D cubical shape pendant is attached to rhodium chain, which is 18 inches in length. This will look great layered with other necklaces too.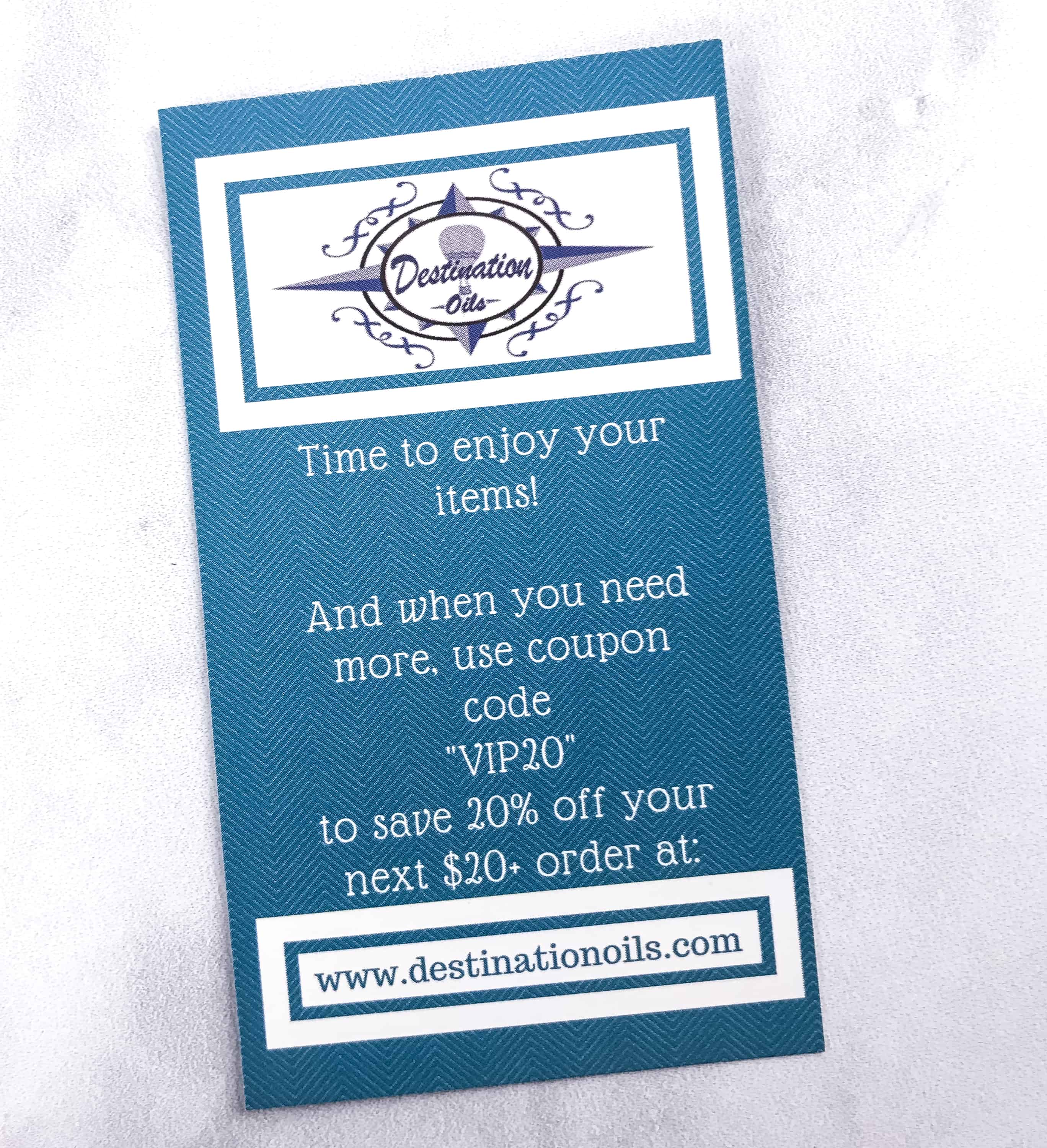 A 20% off coupon code is also included in the box, which you can use for your next $20+ order at Destination Oils online shop.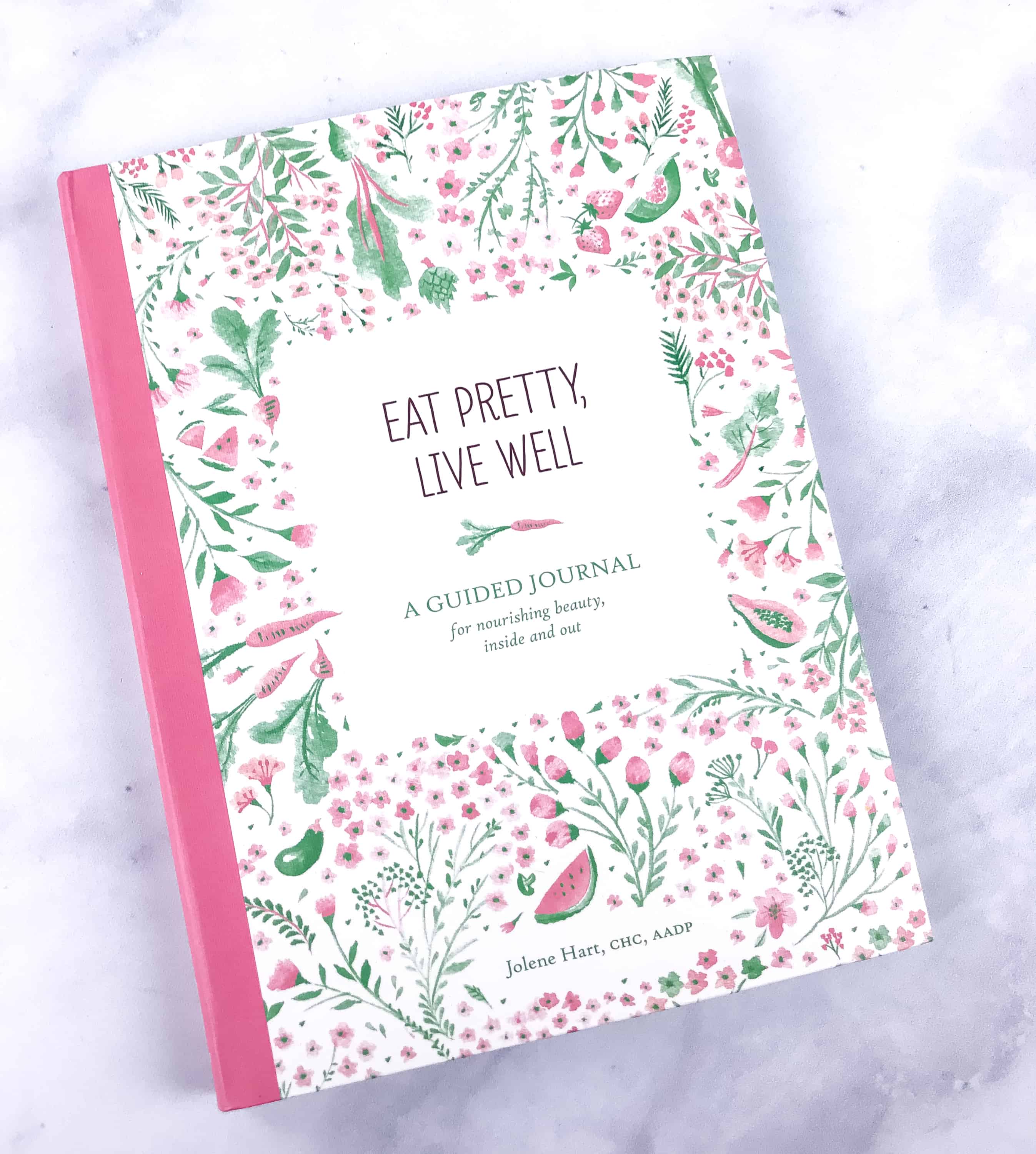 Eat Pretty, Live Well – A Guided Journal by Jolene Hart ($11.52)
Eat Pretty is an inspiring and innovative tool that invites fans and newcomers alike to put beauty nutrition know-how into practice. The dynamic format includes lively and informative overviews, fill-in trackers and checklists, thought-provoking Q&As, goal-setting guidance, prompts for self-reflection, and repeating spreads for monitoring 40 days of living and eating well—all in a gorgeous, illustrated package.
This book encourages the readers to rethink nutrition, eat for beauty, and eliminate body betrayers!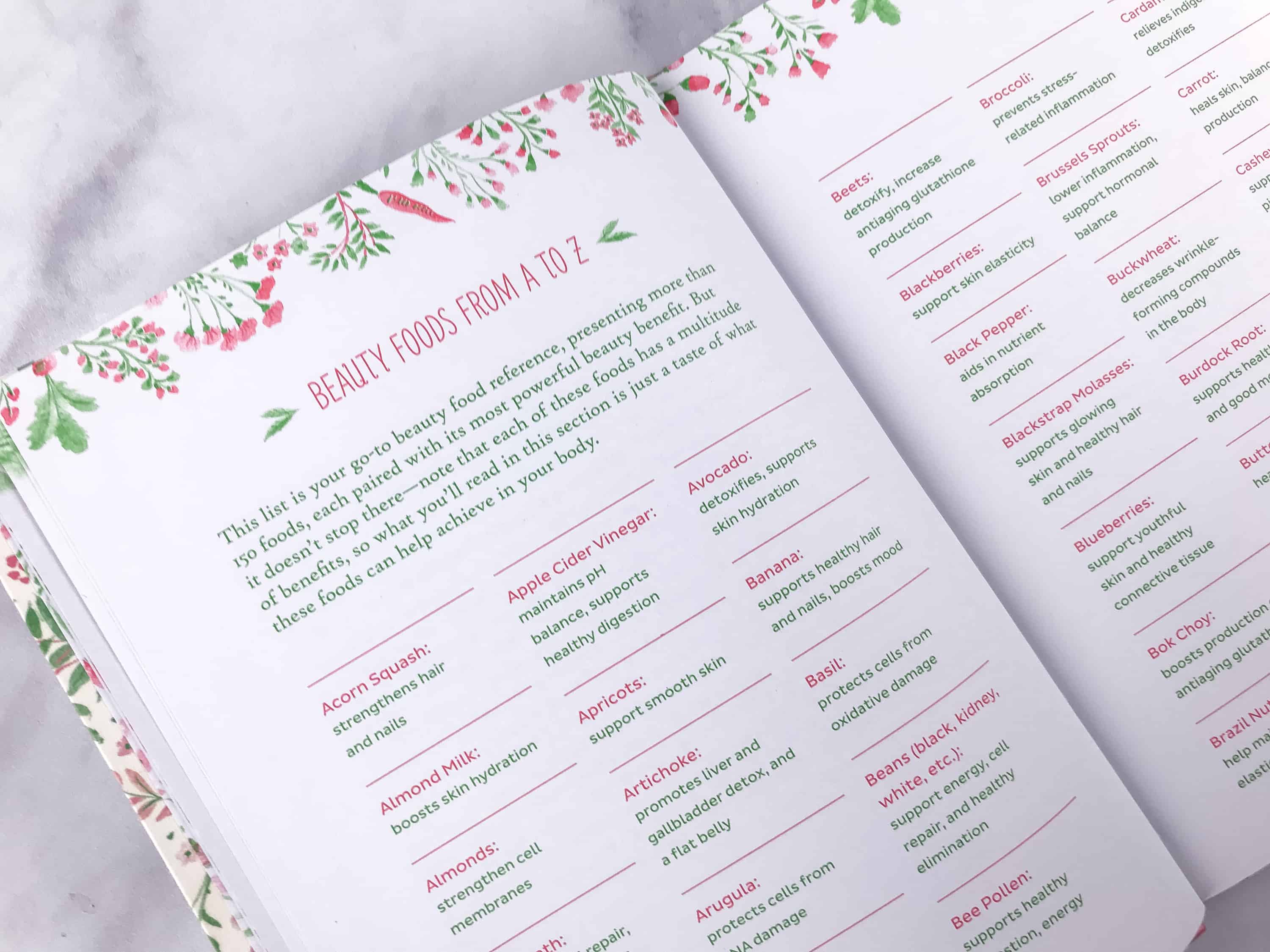 There's also a page that explains Beauty Foods from A to Z.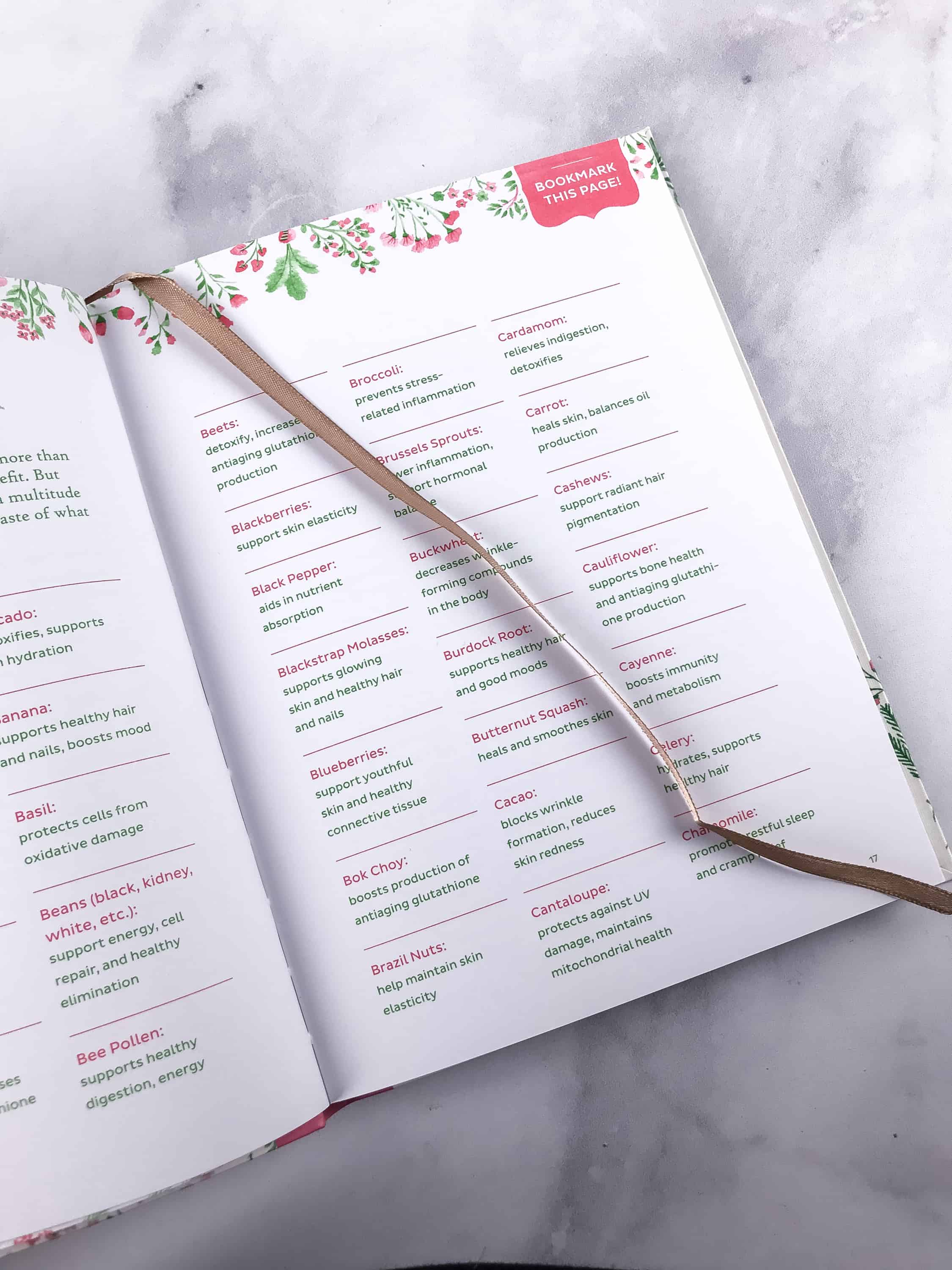 It has a brown ribbon page marker, making it easier to remember where you've last stopped reading.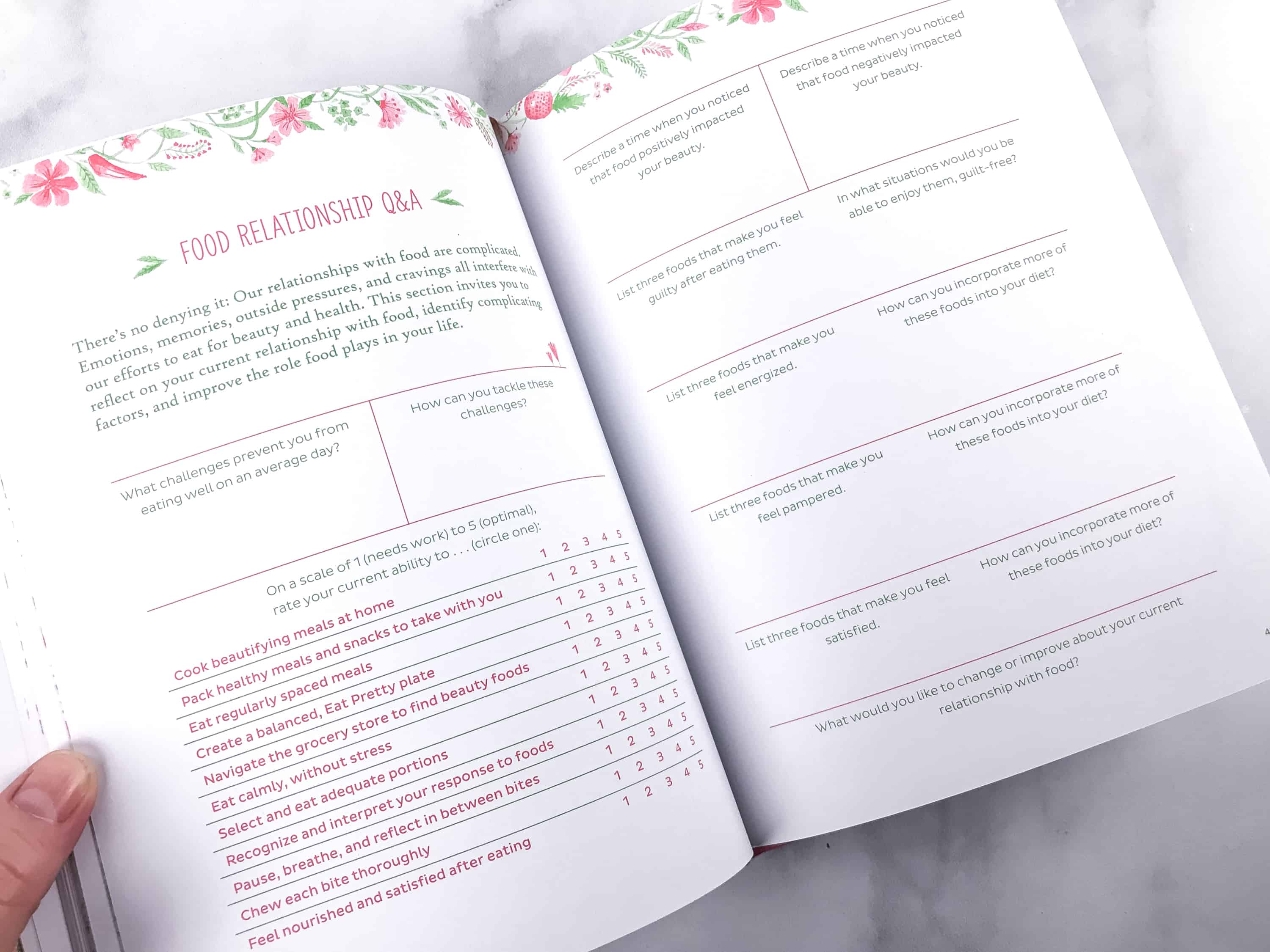 One of the most interesting features of the book is this Food Relationship Q & A. You have to answer the questionnaire for you to understand your own eating habits and challenges.
I love checklists! This one is about the beauty nutrition essentials and self-care essentials you've enjoyed for a particular day.
Meanwhile, this daily food diary is an easy way of keeping track of what you've been consuming so you can also keep your health in check. It has 160 pages!
Tonic Australia Scented Eye Pillow ($25) Scented eye pillows are useful whether when traveling, doing yoga, or simply when you want a good sleep.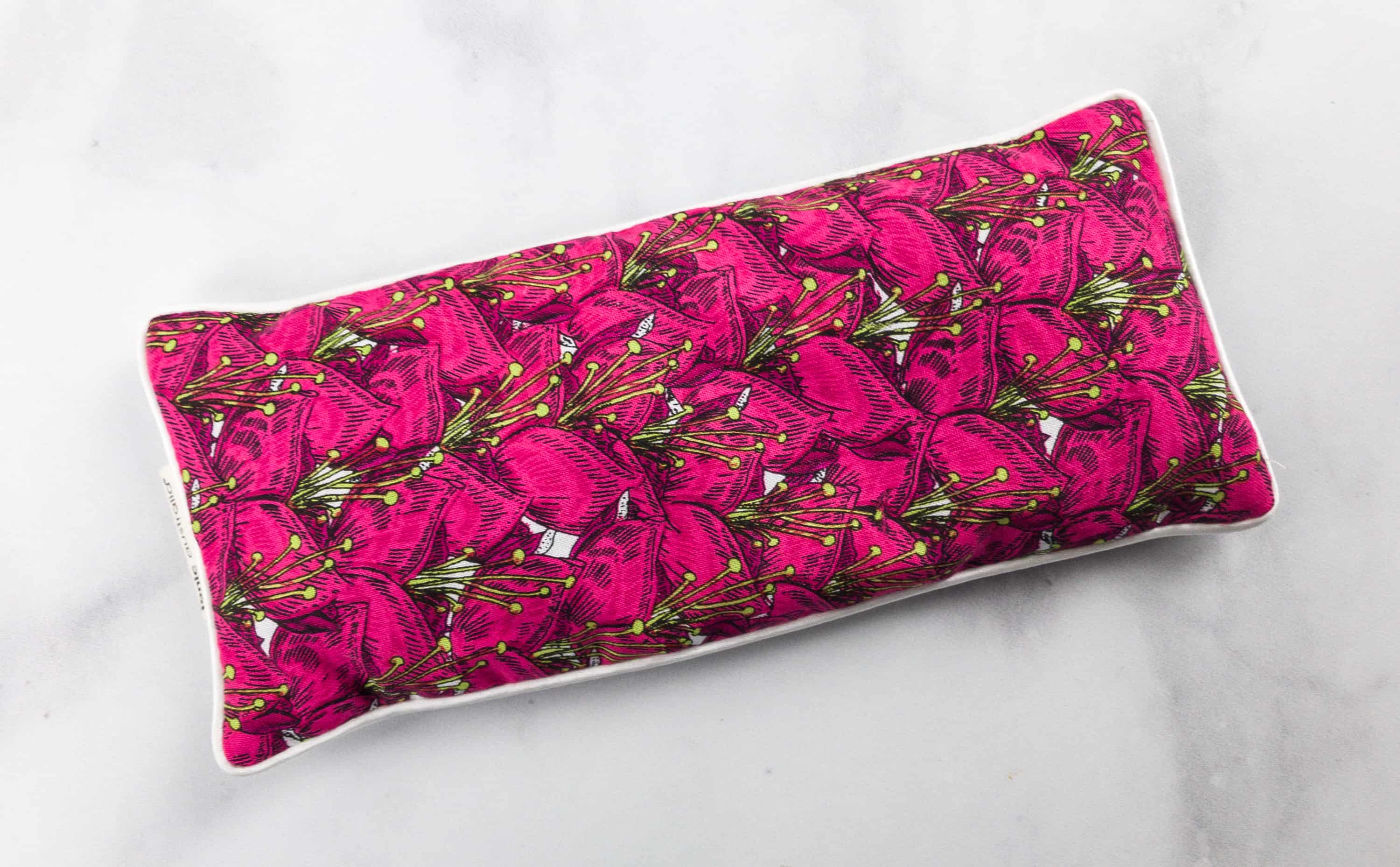 This 100% Australian-made eye pillow is filled with locally-sourced flaxseed and lavender flowers which are known as a remedy for your tired or stressed mind and body. The lavender scent is so relaxing!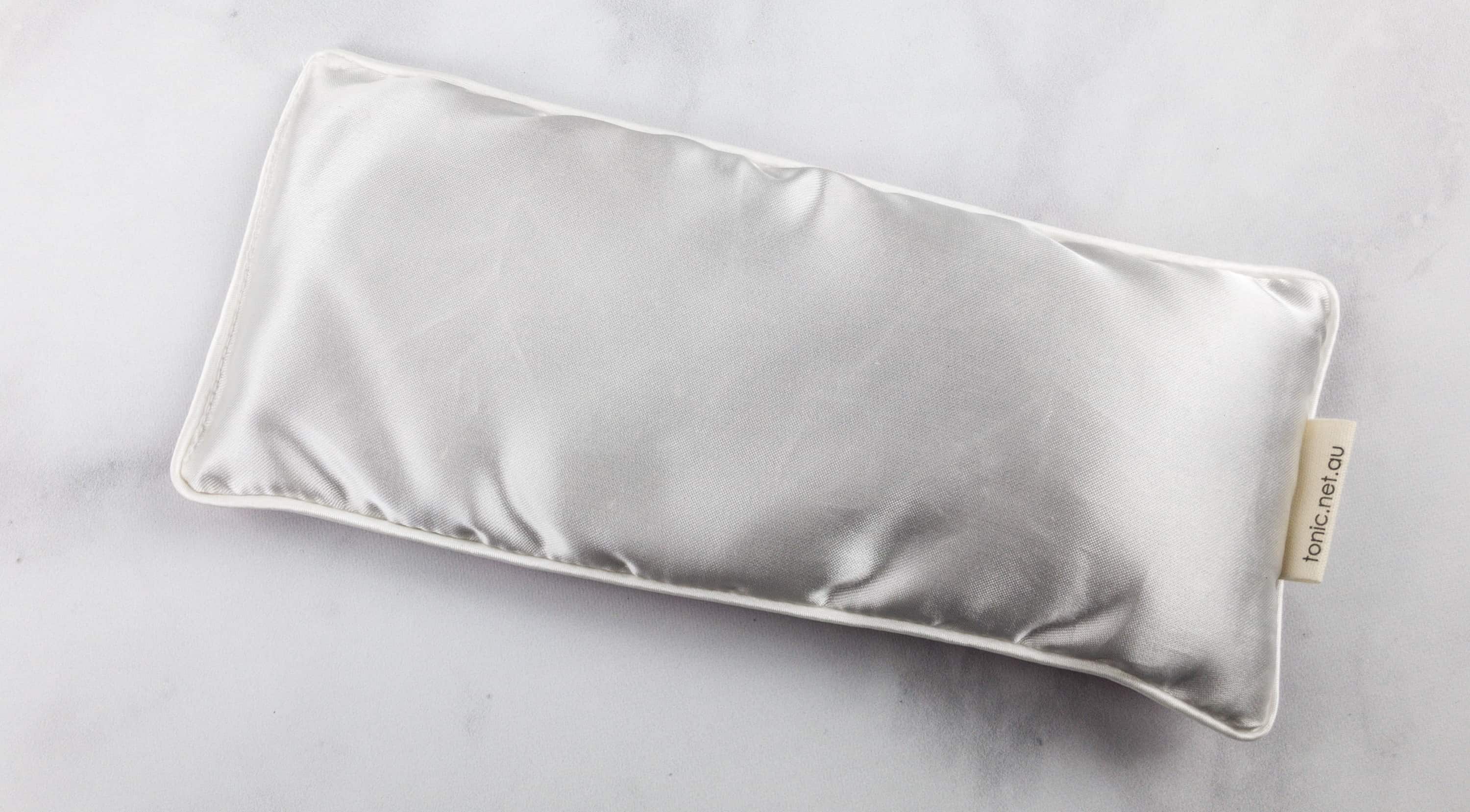 For best results, place your tonic eye pillow in the refrigerator to cool before use as it will have added benefits of cooling tired, irritated, and puffy eyes. You can recharge this with lavender EO or other ones – like the ones in your box!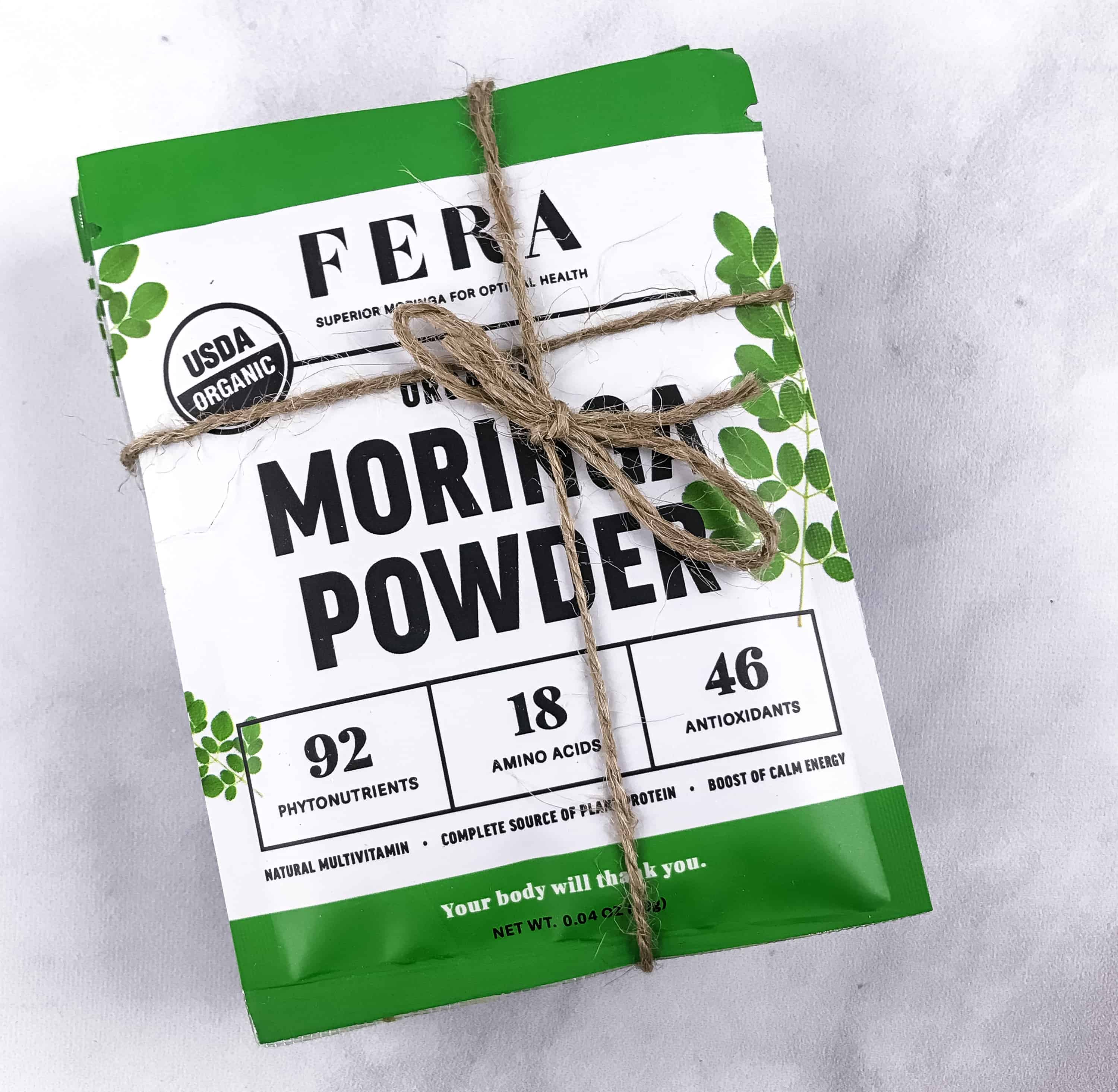 Fera Organic Moringa Powder ($9.99 for 5 packets) Moringa is the most nutrient dense plant on the planet. It helps boost your energy level and it also has a powerful mix of vitamins, minerals, and antioxidants.
I received 5 packets of this organic moringa powder which can be added to water, smoothies, and soups for that extra boost of nutrition.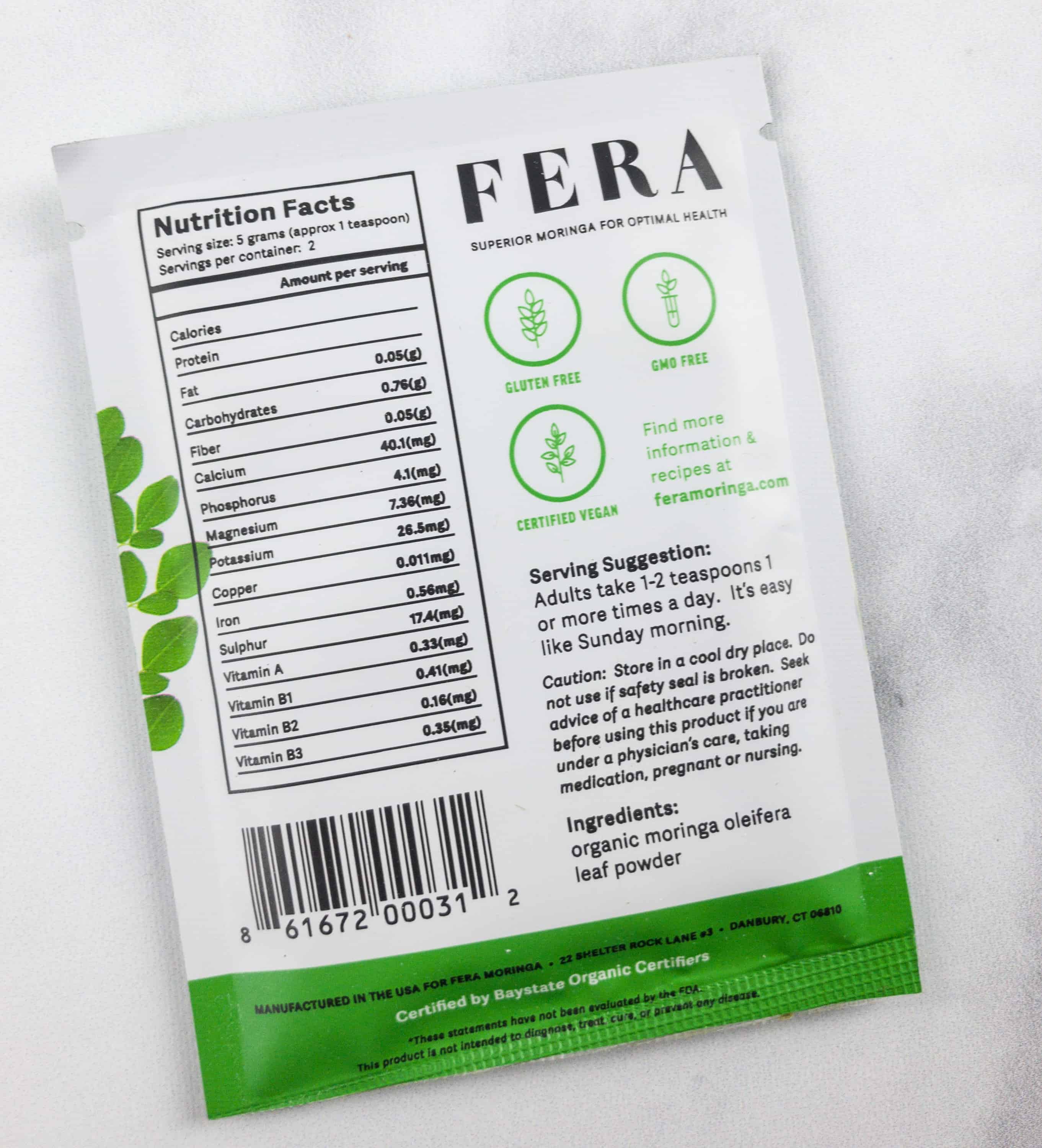 The powder is super fine and you don't have to worry about any weird taste or smell because it doesn't have any.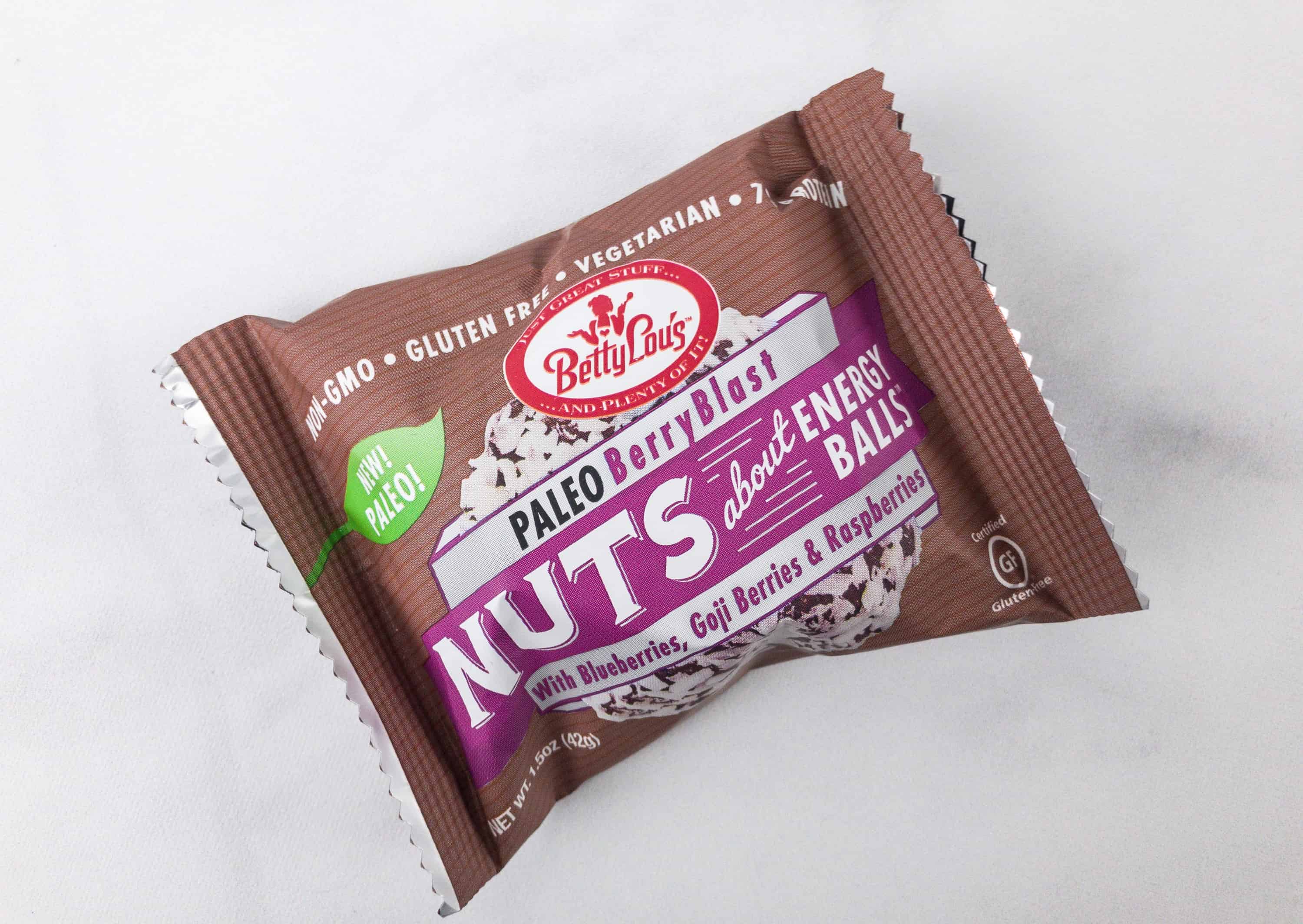 Betty Lou's Paleo Berry Blast Nuts About Energy Balls ($1.50) This energy ball is packed with blueberries, goji berries, and raspberries. It's high in protein but low in sugar, perfect as a guilt-free grab and go snack!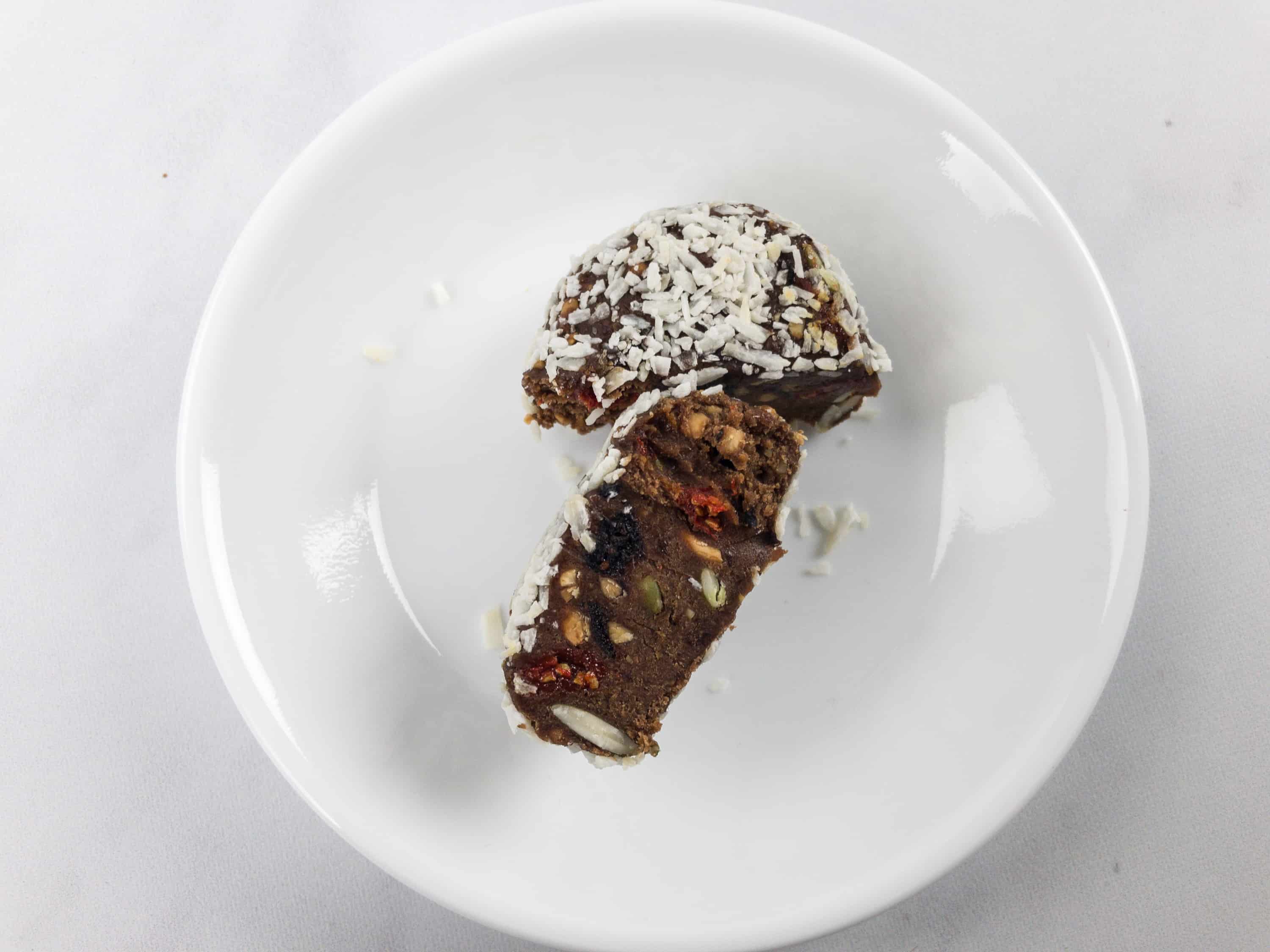 One piece is satisfying enough. I like the cake-like texture, it's not dry nor powdery unlike other high-protein bars/snacks! It was almost like a fruitcake!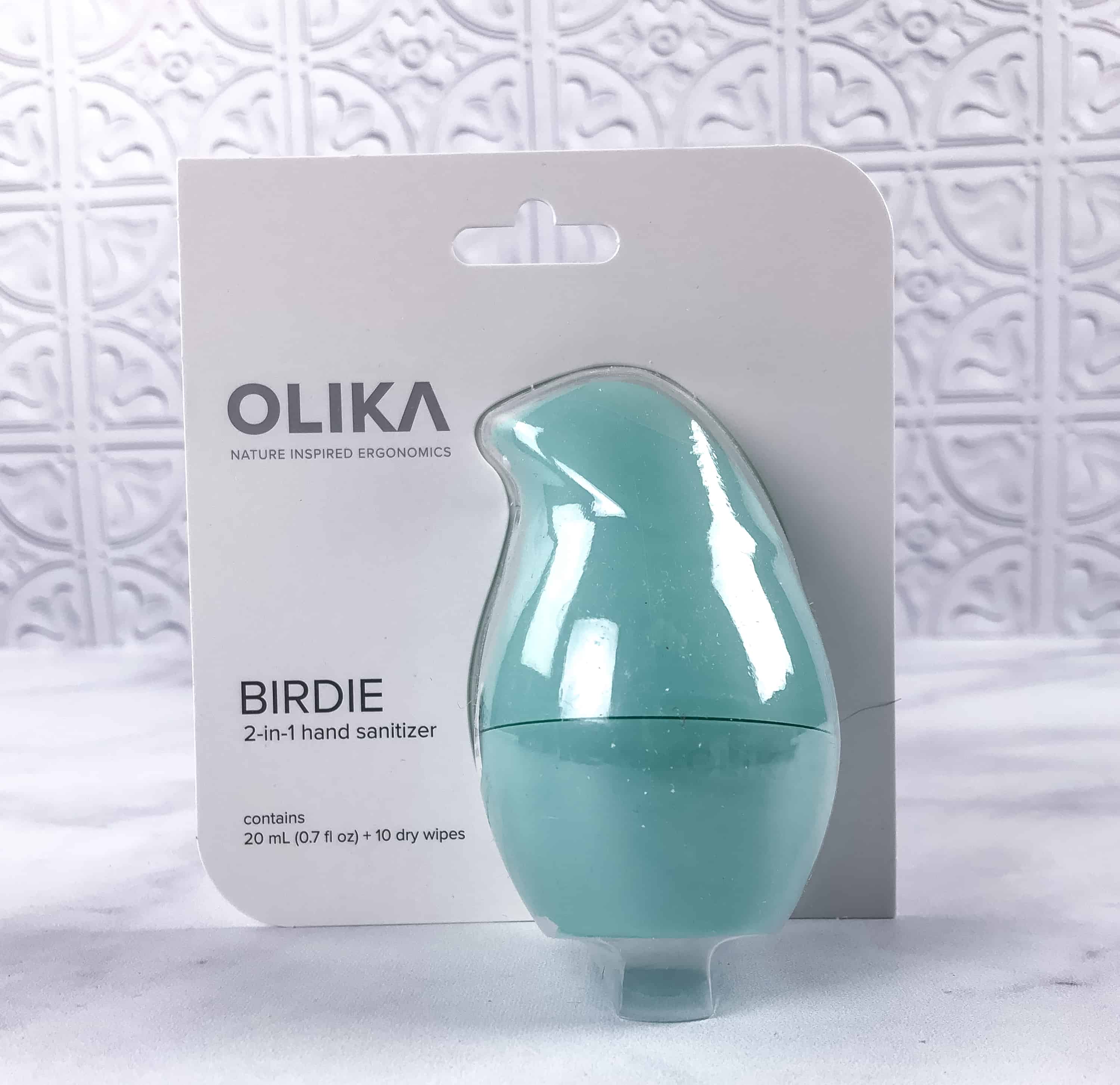 Olika Birdie 2 In 1 Hand Sanitizer ($8.99) To help us stay clean and refreshed, they also sent a 2-in-1 hand sanitizer that contains 20 mL of hand sanitizing spray and 10 textured dry wipes. This is so darling and useful!
The back of the packaging has some instructions on how to use the spray and wipes.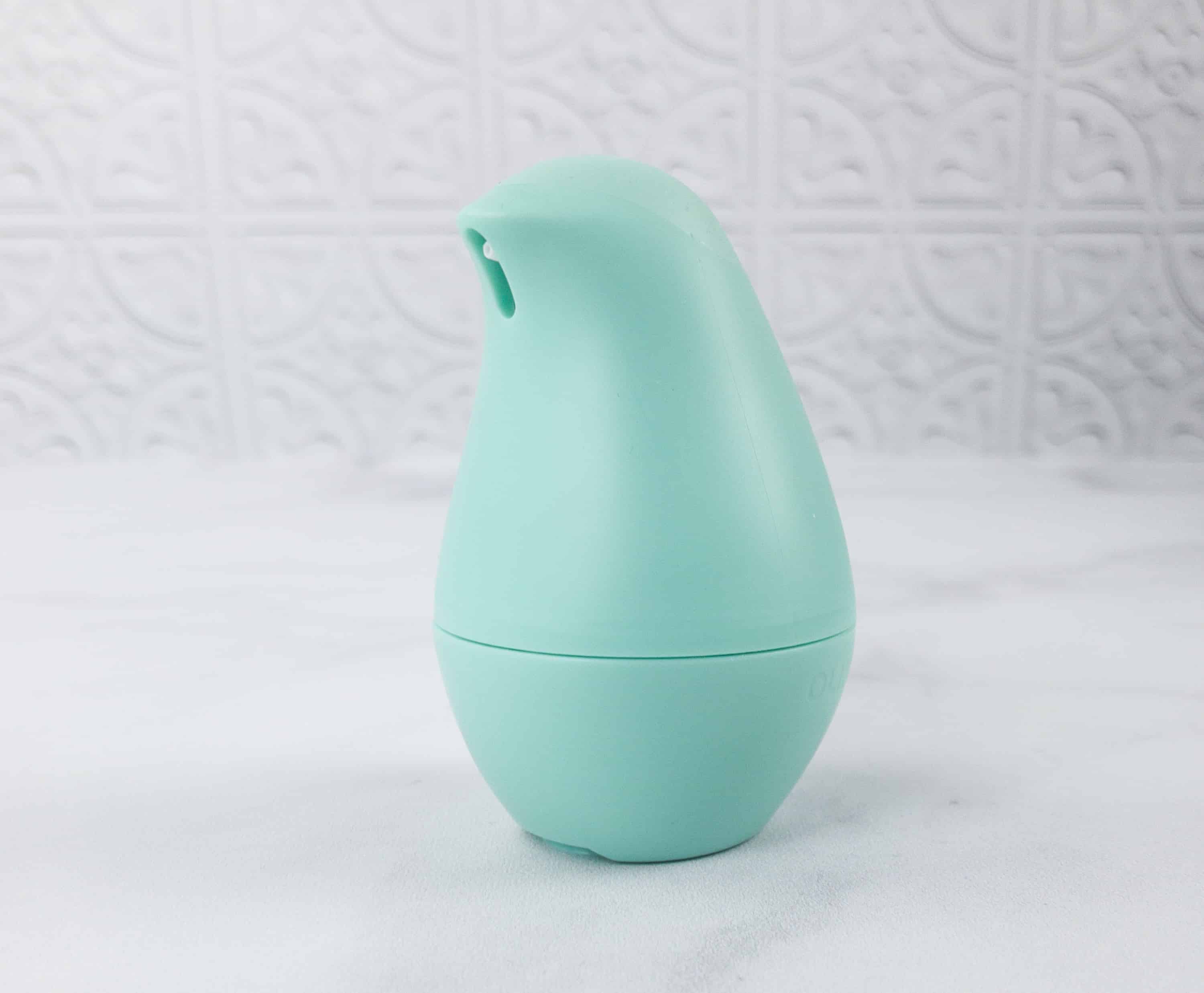 We got the Robin's Egg variant. It's ergonomically designed to fit in your hand at 3″ tall and 2″ wide.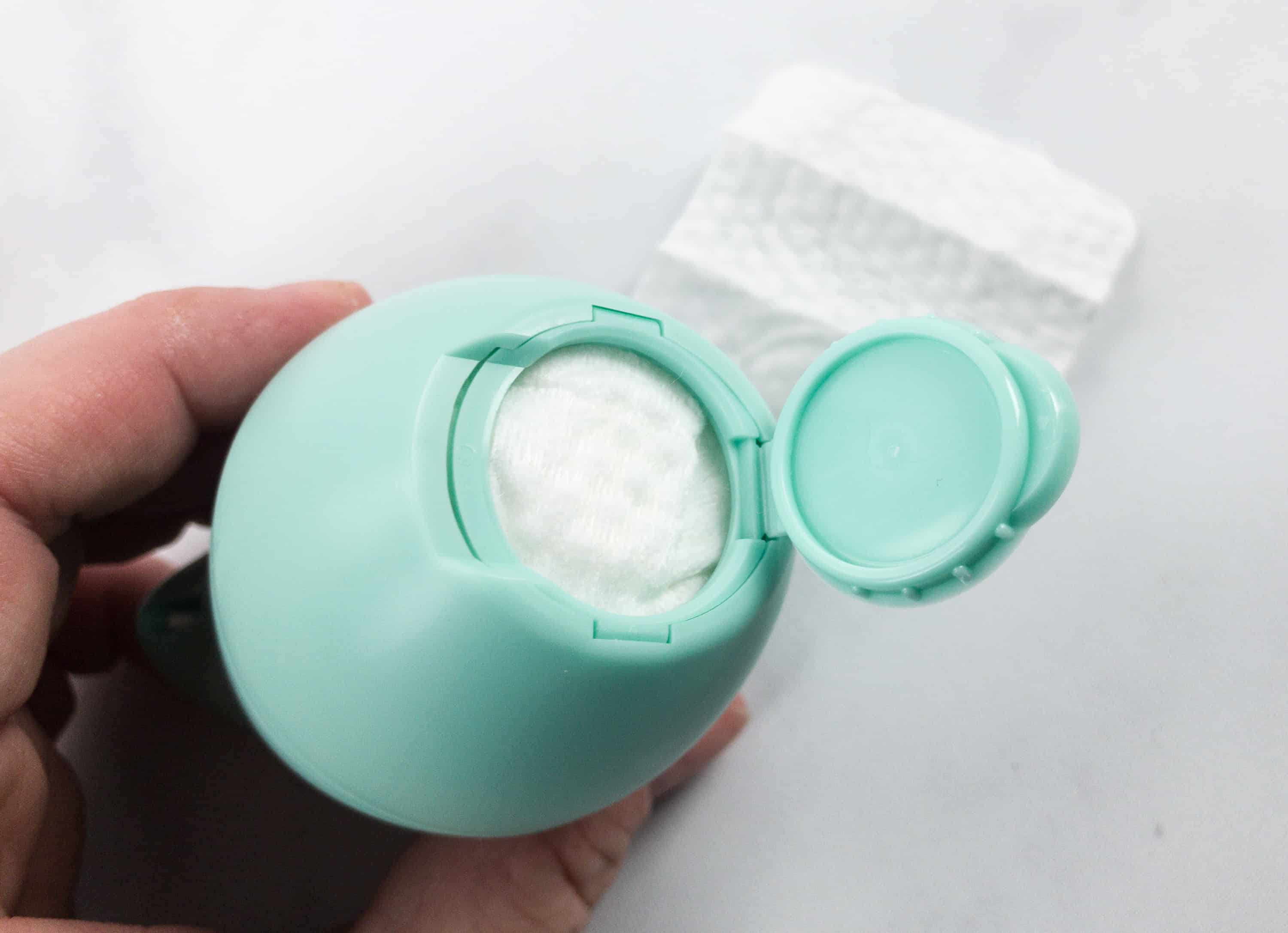 At the base, you will discover the 10 dry wipes to help with dirt and grime. To use, just simply spray the sanitizing liquid onto a wipe to create a fresh towelette whether at home or on the go! Perfect for flu season.
Bombay & Cedar is a subscription ideal for anyone who is into vegan and cruelty-free products, as well as those who are interested in aromatherapy and wellness. Sometimes they even include skincare must-haves like this month's body balm from nyl, as well as books, healthy snacks, and other surprises. Overall, I think all the items in this month's box fit the theme very well! My favorites are the necklace diffuser and the hand spray with wipes, while the rest are all useful and worthy of the subscription's monthly price!
What was your favorite in this month's Bombay & Cedar box?