Beauteque offers two subscriptions featuring Asian beauty products delivered to your door monthly. Products include makeup, skin care, body care, and more. For $24 per month, your Beauty Box comes with 6-8 full-size products. Price per month is lower with extended subscription terms. If you like masks, the Mask Maven subscription brings you 9-11 various masks monthly starting at $14.
DEAL: You can save 10% on the Beauty Box or Mask Maven with coupon code CRATEJOY10.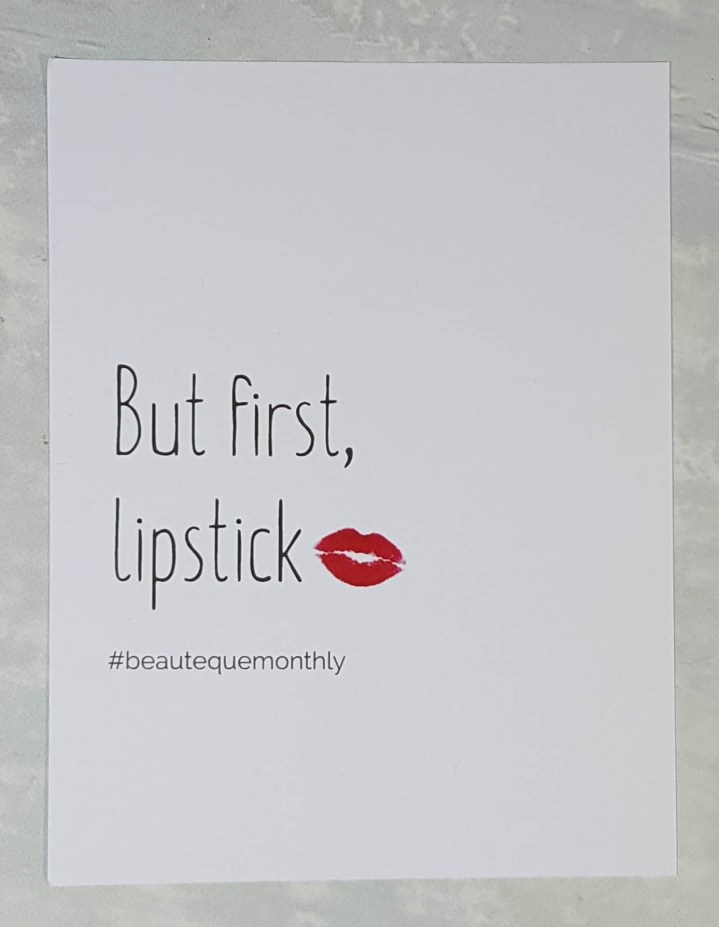 Transform Your Skin is the theme of October's Beauteque Beauty Box. "Don't let spooky skin troubles scare you! Treat yourself and transform your skin with these hand-picked K-Beauty finds. You won't want to miss out on October's killer boxes!" I thought the message was a cute tie in to Halloween.
The information card is now digital. You can access product information and basic how-to-use directions by logging into your account, scanning the QR code, or visiting www.beautequemonthly.com/portal. The prices listed below are those of Beauteque, unless otherwise noted.
If only I could get these in my Trick-or-Treat bag for real. LOL! Here's everything in this month's Beauteque Beauty Box.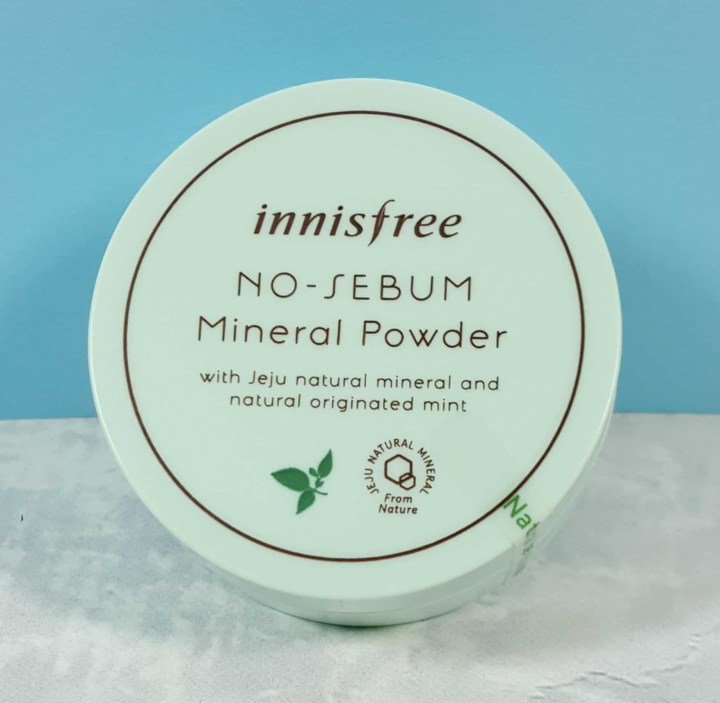 innisfree | NO-SEBUM Mineral Powder ($9.50): This is a multi-use powder. Use it to control excess oil and shine throughout the day, as a setting powder, dry shampoo, and deodorant! The formula is made with Jeju minerals, mint, and green tea in a silica and cornstarch base. This is very silky and worked well to control shine. This didn't get cakey and the mint wasn't an overpowering scent.
The container comes with the softest puff ever. This is about the size of a blush compact, making it easy to carry in your purse or pocket.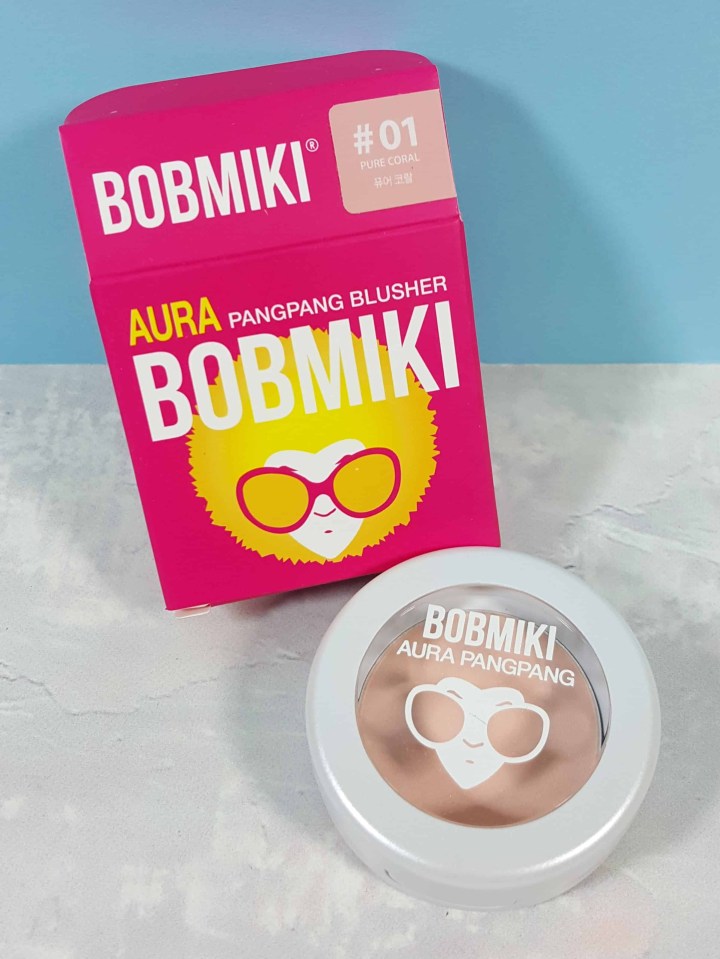 Bobmiki | Aura PangPang Blusher – #1 Pure Coral ($12.99): I love the little guy on the package. Maybe because his name is Bob and he has an afro, I immediately thought of Bob Ross (happy little trees, anyone?). I was excited when I saw that this was a coral shade until I opened the box. This is more peach and definitely lighter than I expected. The formula glides on easily and can be built up. It contains hyaluronic acid and Vitamin E to nourish the skin.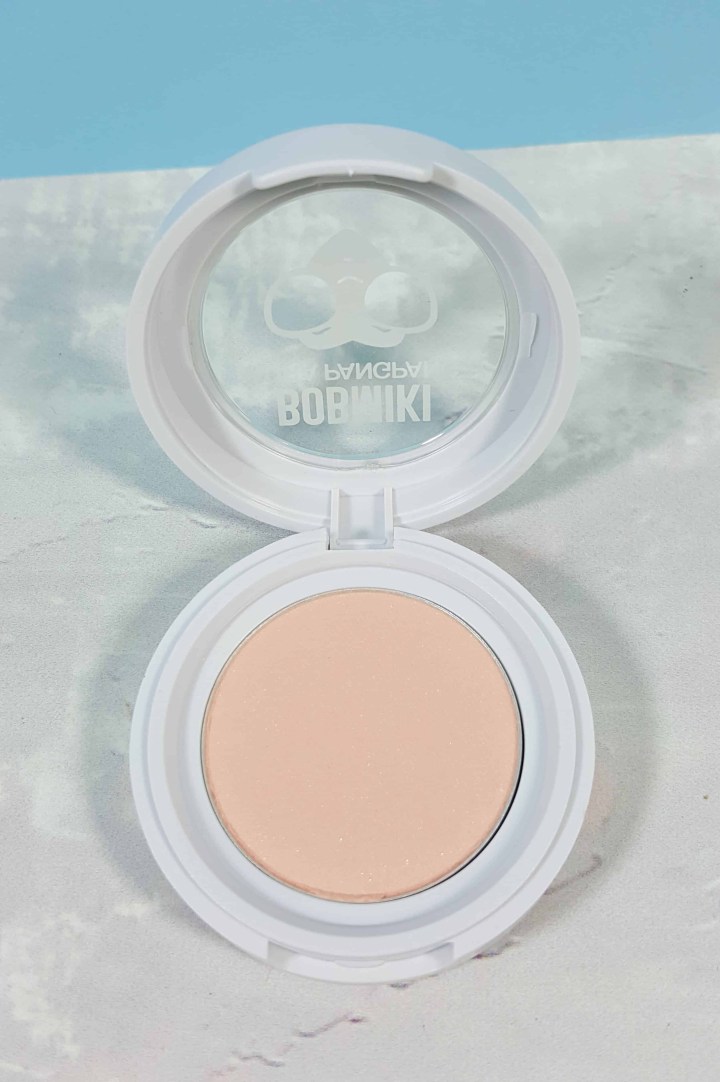 Here's a better look at the shade. It is almost beige. There's just hint of shimmer in this too.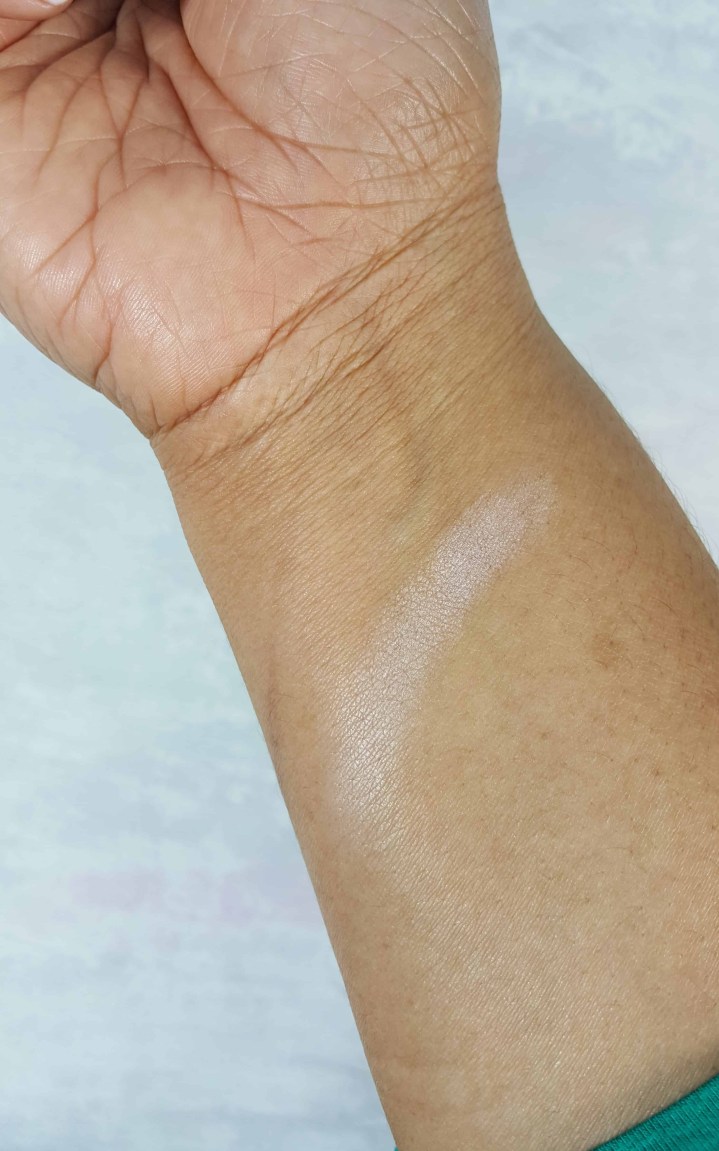 And here it is on me. While I can't use this as a blush, it will make a nice highlighter. Beauteque's pro tip was to use this on the eyes for a pop of color.
Mizon | Vita Lemon Calming Cream ($23.00): This cream has a base of carbonated water and fruit extracts to help brighten and nourish dull, tired skin. It also contains witch hazel and hyaluronic acid to calm irritation and hydrate. I liked the lemon scent of this cream – it helped wake me up in the morning. The cream itself is lightweight, and almost jelly-like. It absorbs quickly and didn't leave my face feeling greasy or tacky. I don't know if I noticed any of the skin tightening benefits, but I felt that my skin looked brighter after a week.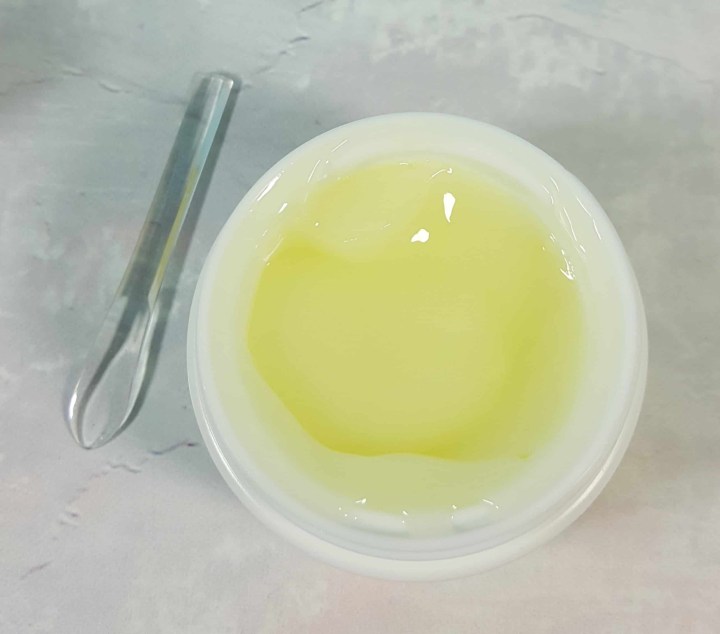 A close up of the cream. Mizon included a small spatula/spoon to help scoop product out of the jar. It wasn't really needed, but I appreciated the thought.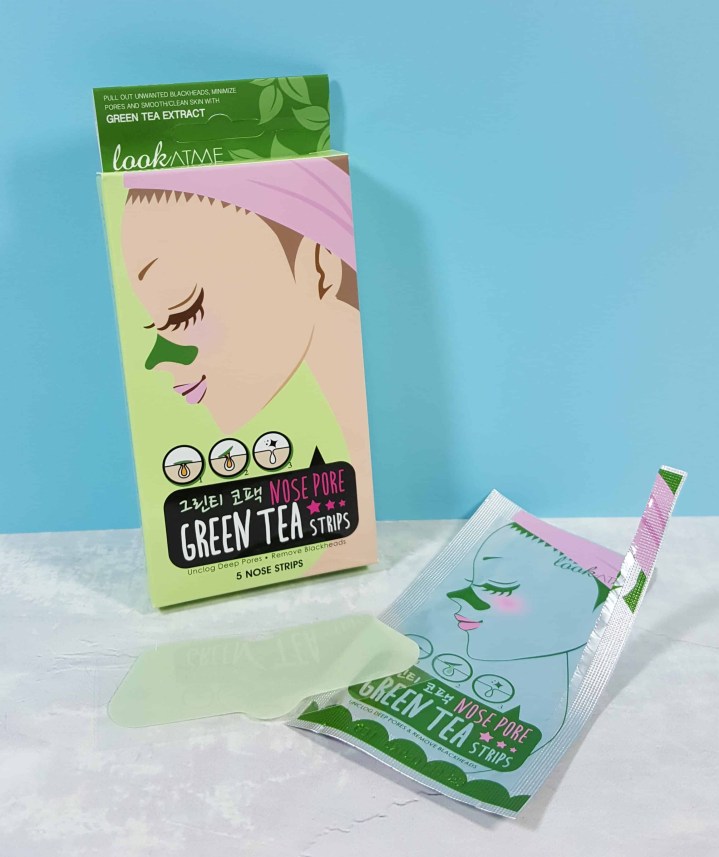 look AT ME | Nose Pore Strips – Green Tea ($5.99): Clear out all of the gunk in those pesky pores on your nose with these strips. The kaolin clay helps to draw out impurities while green tea, aloe, and witch hazel treat the skin. Although it grosses me out to see what comes out on the strip, there is a mild satisfaction to peeling off the strip. My only complaint was that these smelled like rubbing alcohol until they dried.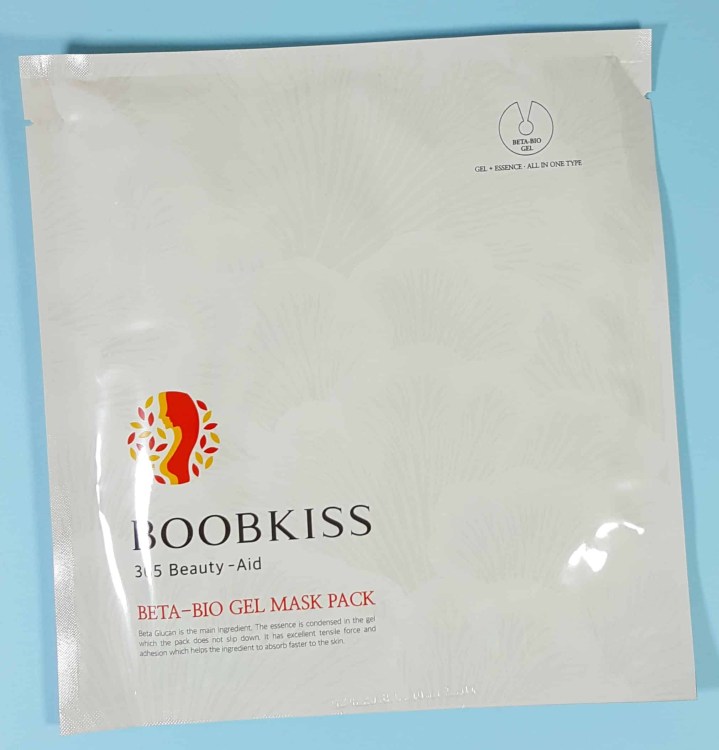 Elimina | BoobKiss 365 Beauty Aid Beta-Bio Gel Mask Pack ($5.99): Let me start by saying two things: (1) don't look up boobkiss without safe search and (2) these are meant for smaller boobies. Often we focus on our face and limbs, but forget to take care of the skin on the rest of our bodies. This gel mask is intended to moisturize and firm up the delicate skin on your girls with ingredients such as collagen, niacinamide, and bamboo extract.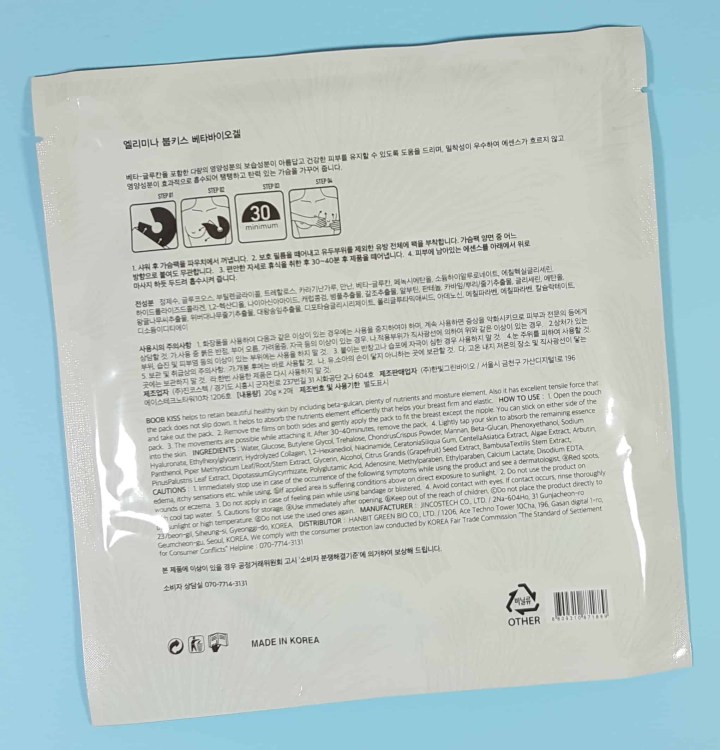 Basically, the gel mask goes on your breast (avoid the nip), and you wear it for 30-40 minutes. Since it is a gel, there's no fear of the mask slipping or excess serum dripping. I did keep a shirt on because I can't walk around the house topless for that amount of time. When time is up, massage any remaining serum into your skin.
The mask is about the size of a CD. As you can see from the pictures above, it is meant to cover most of the breast. If you're a C-cup or bigger, like me, this won't cover you.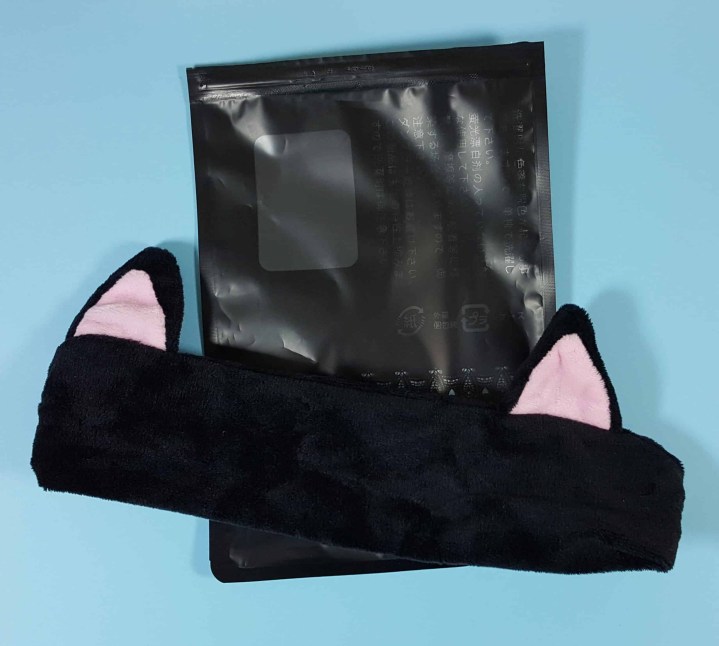 Popular | Black Cat Headband ($4.99): The information page has this listed at $5.99, but the item page shows $4.99. I went with the lower price. This is a plush velour headband with little cat ears. I was totally getting Arianna Grande vibes when I opened this.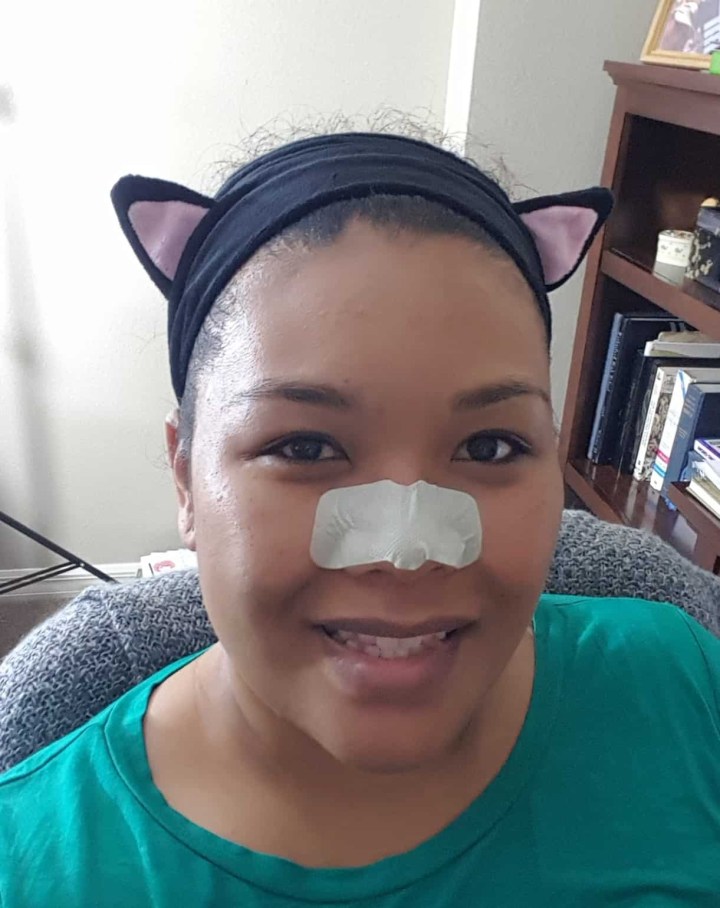 I just couldn't resist! My dad took one look at me and asked if I was making a SnapChat filter come to life. LOL
October's killer Beauty Box contained over $62 worth of products. The BoobKiss mask and Bobmiki blush didn't quite work as intended, but I liked the rest of the box a lot. I always love seeing what is trending in Asian beauty and like that Beauteque brings it to my front door.
What did you think of this edition of the Beauteque Beauty Box? Leave a comment below and let me know.
On a side note: Before trying any Asian cosmetic subscription, expect that most information on the package will be in the native language. That said, more and more brands are including directions/ingredients in English, and information can also be found in English on the majority of brands' websites (you may have to choose a brand's global or US site). Secondly, a large number of products focus on brightening or whitening the skin. As a person of color, I have not seen my skin color change. Instead, I've experienced that my skin tone gets evened out after prolonged use. However, your results may be different. And lastly, many products contain ingredients which are animal-derived, so these may not be an option if you are vegan. You can also check out cosDNA.com to see if the ingredients for the product are listed there.