The BAM! Box is a monthly subscription box that brings incredible collectible items from the comic book and film world – every box includes a limited edition or exclusive item.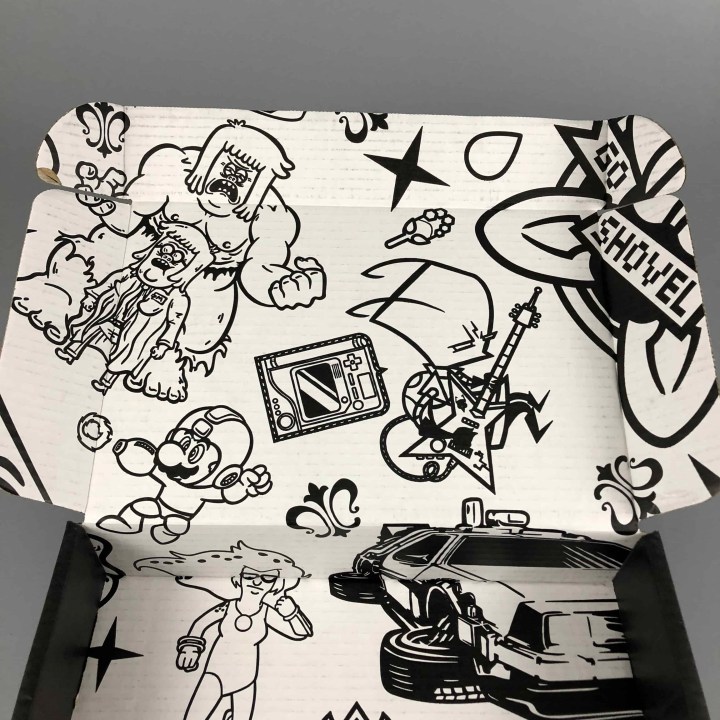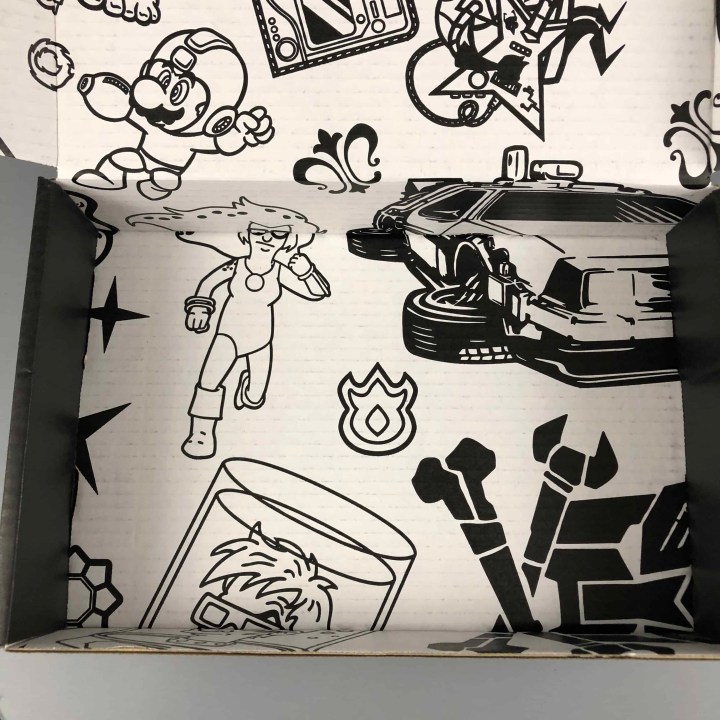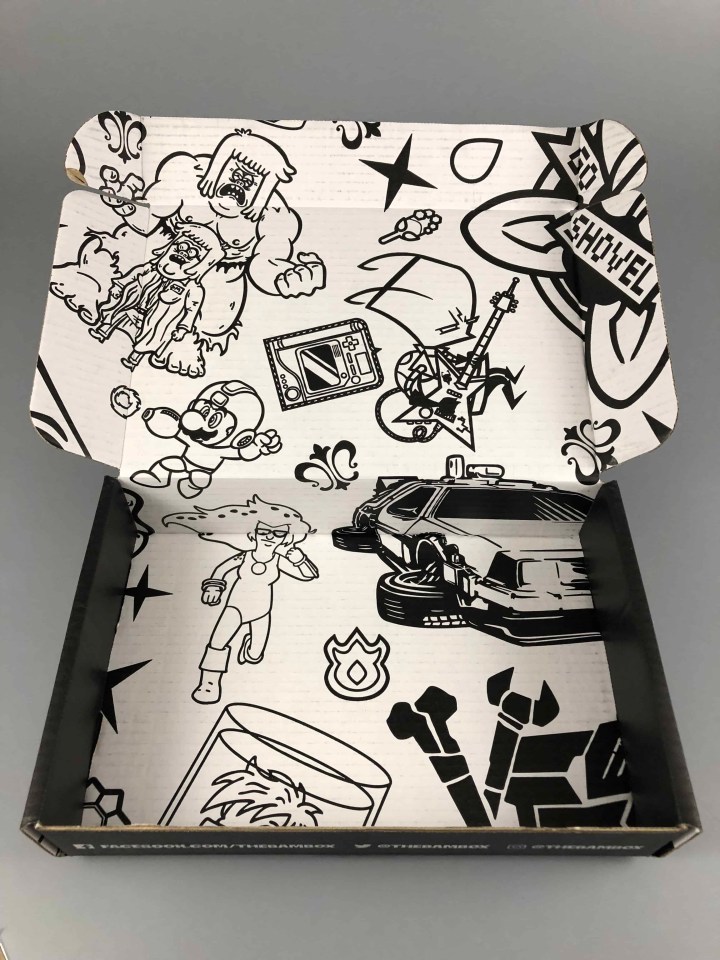 Check out the interior of the box!
The BAM! Box is getting away from themes in their monthly box. I think this will make for interesting items each month. We do not get a description sheet this month.
DEAL: Save $5 on your first Original Bam! Box with coupon code CRATEJOY5.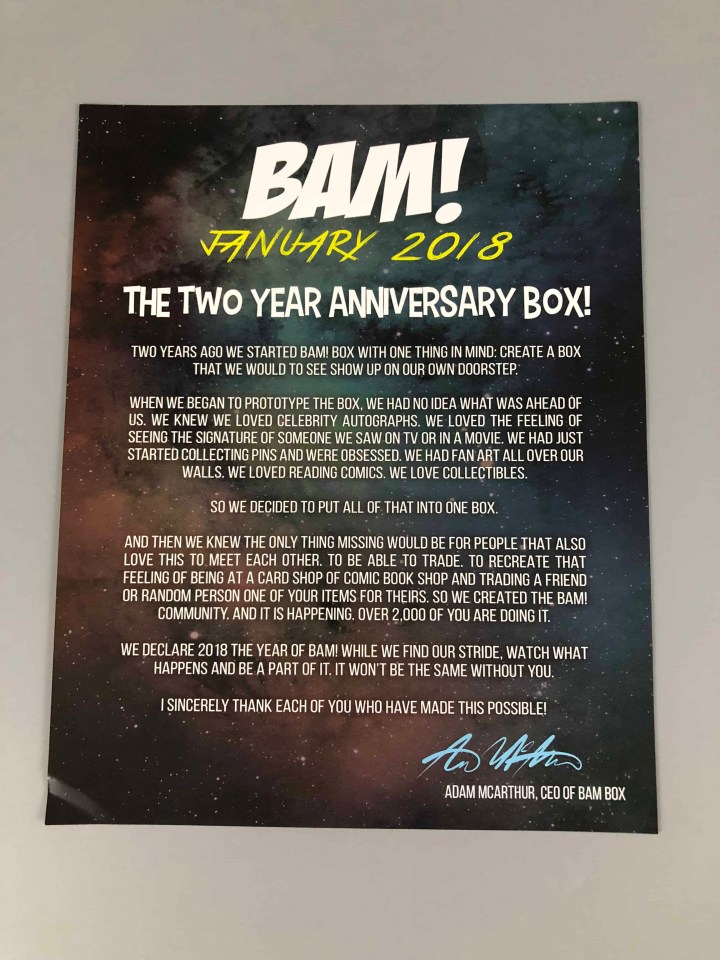 The BAM! Box is celebrating their second year of bringing their monthly offerings each month.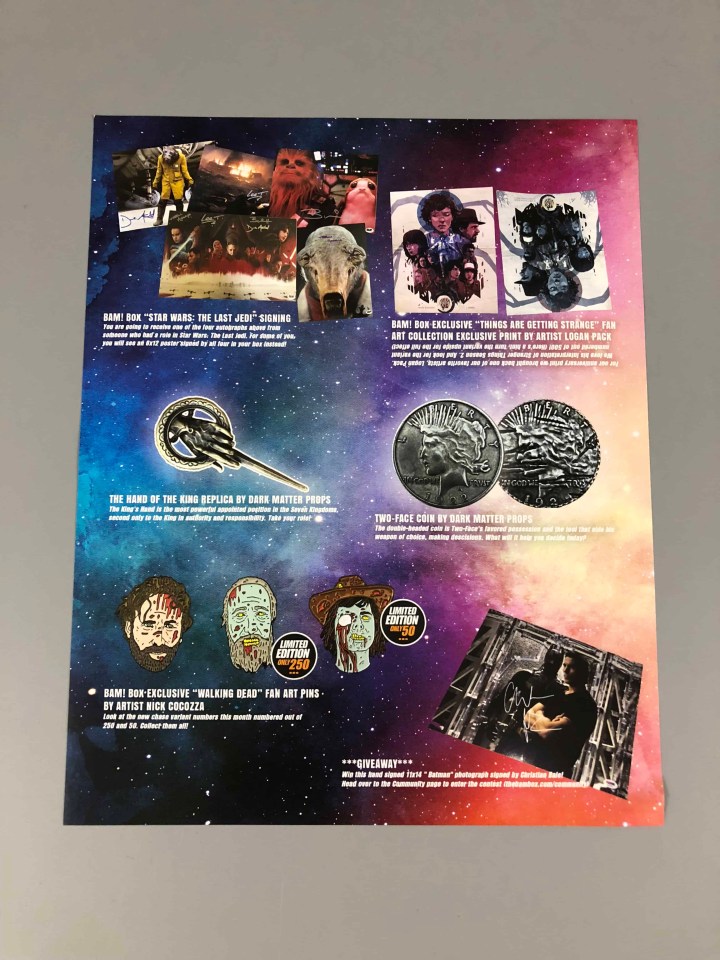 The description sheet shows what the box could have in it. The BAM! Box will randomly have limited edition items. 
BAM! Box has a community of people that like to trade items. In case you were hoping for a different item, you can reach out to others and see who may want to trade. I like that BAM! Box encourages subscribers to engage; not just with the service, but with the other subscribers.
Everything in the box!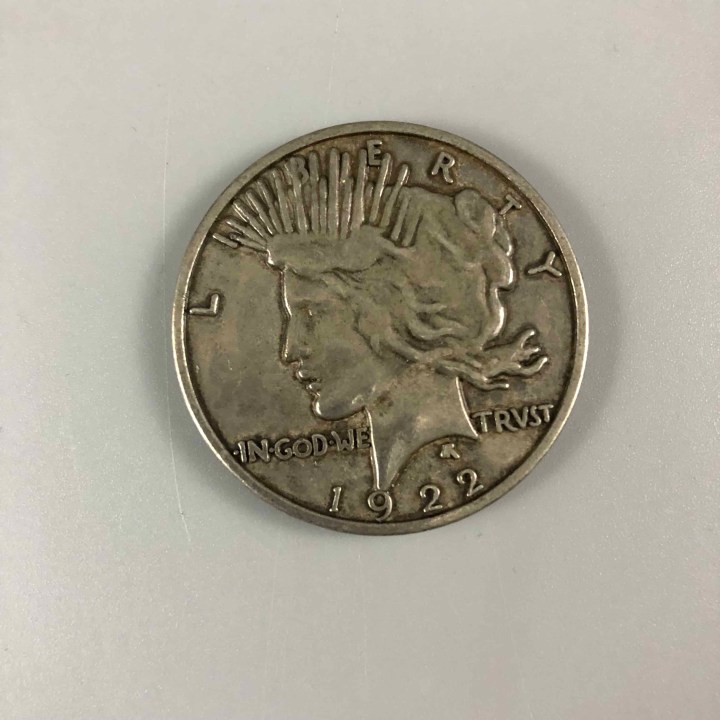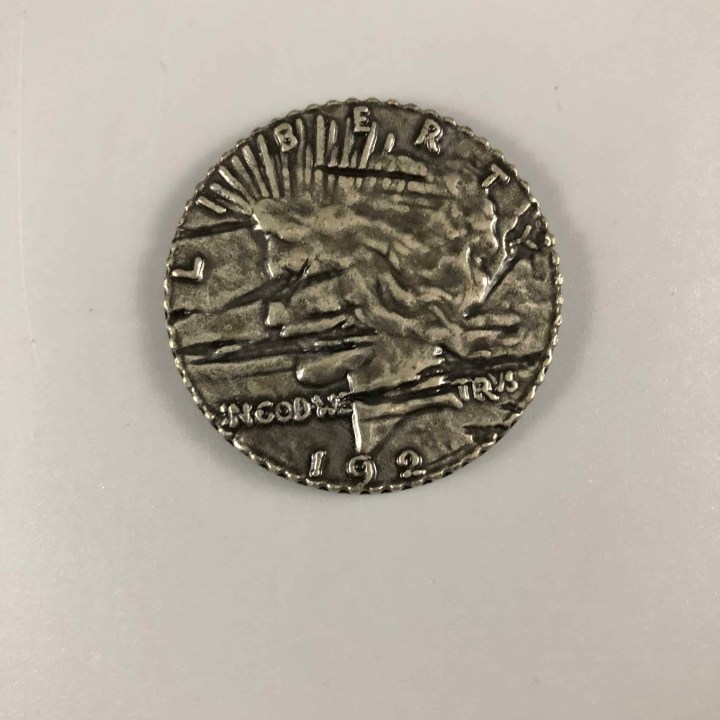 Dark Matter Props "Two-Face" Coin – Harvey Dent used a two-headed coin to make decisions in The Dark Knight movie.  This coin looks a lot like that coin.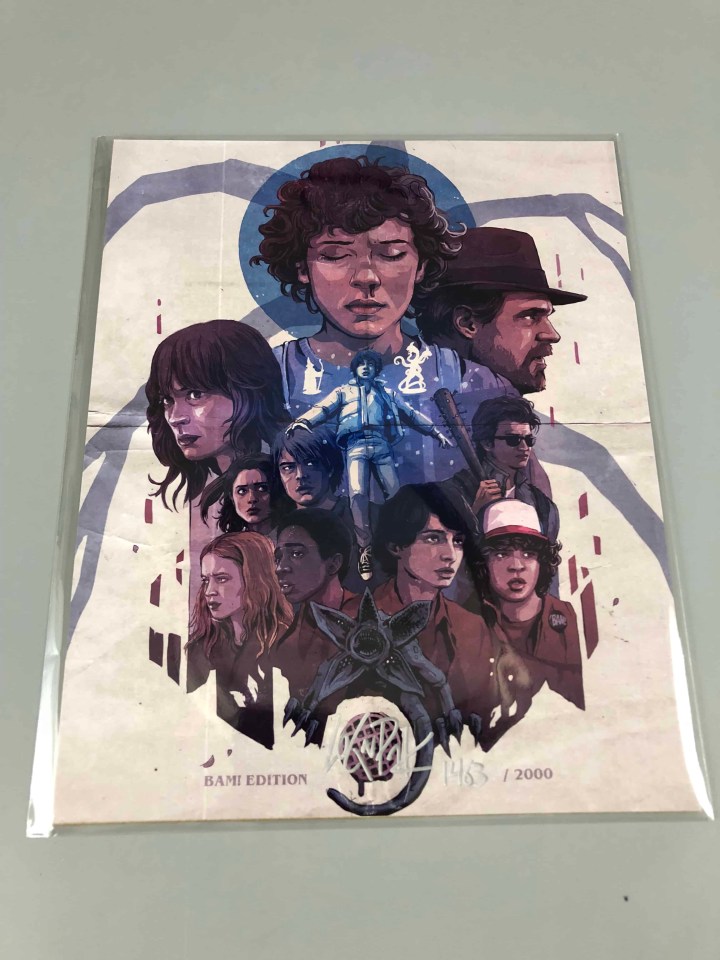 "Things Are Getting Strange" Fan Art by Logan Pack – I really like the artwork on this print. I am a huge fan of season 2 of Stranger Things.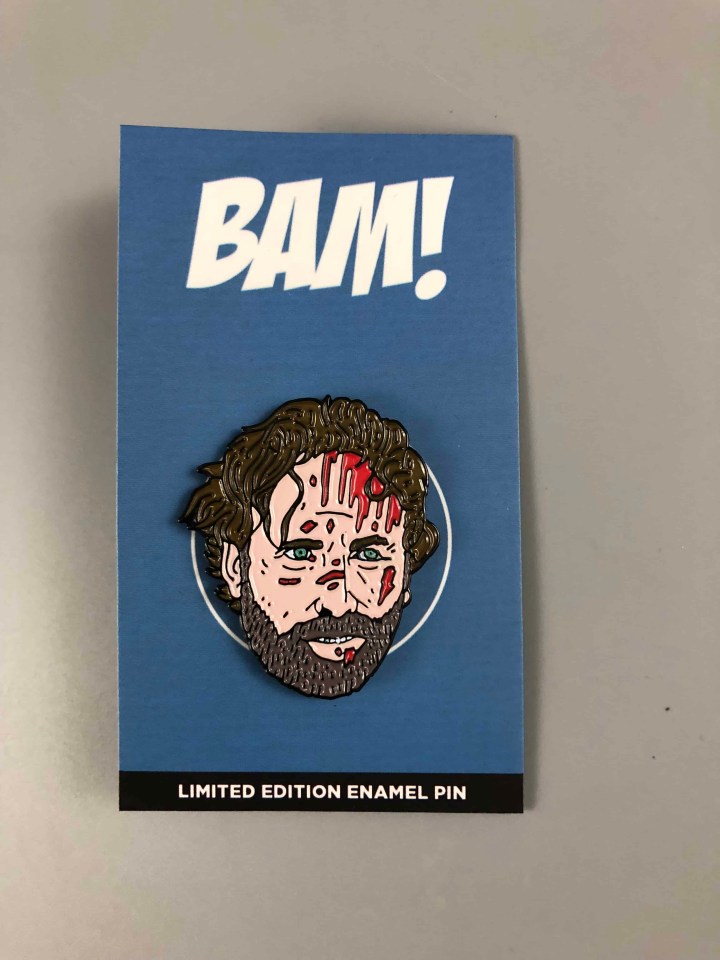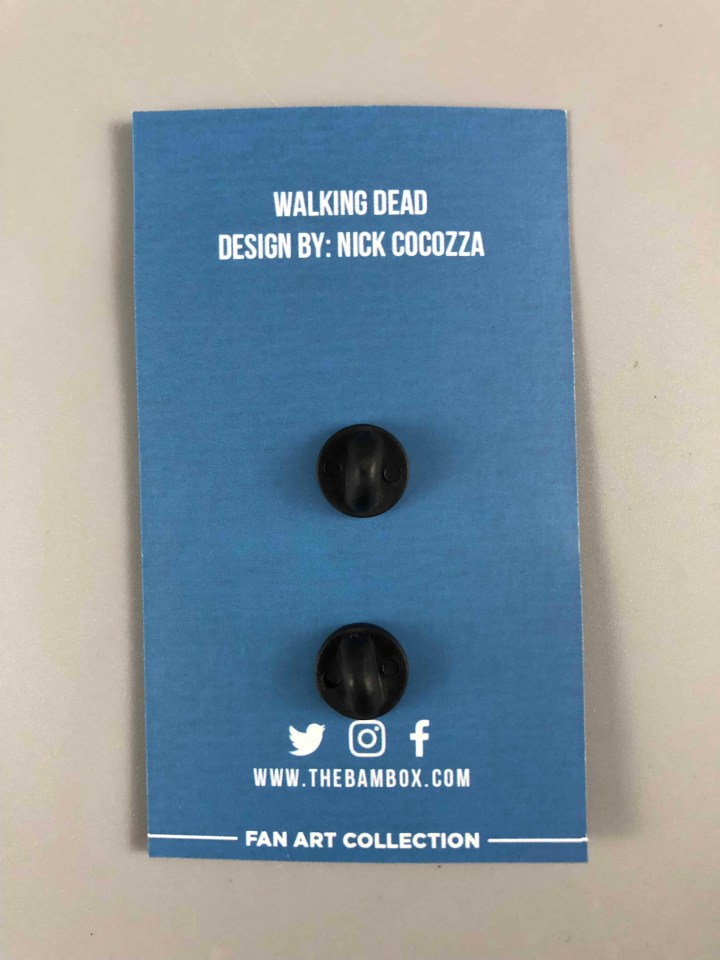 "Walking Dead" Fan Art Pin by Nick Cocozza – There are three different pins subscribers can receive.  I received the only non-zombie, Rick.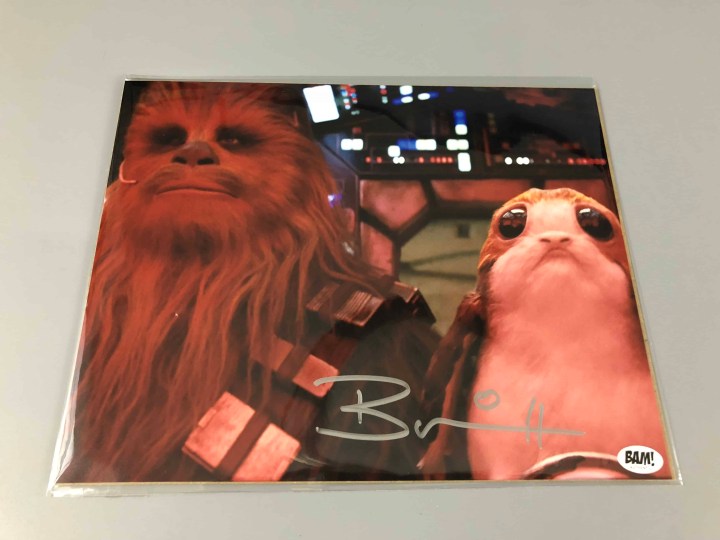 Brian Herring Autographed 8×10 – BAM! Box is a fantastic service for the autograph seeker. Brian Herring isn't really the guy you look for on screen but he does control the characters we all want to see, including Porg!
The Hand of the King Replica by Dark Matter Props – All of the Game of Thrones will more than likely enjoy this item.
The BAM! Box takes pride in what they send and they have items you won't find anywhere else. Everything arrived in excellent condition. My favorite this month is the Stranger Things art print, and I'm sure any fan of the series will feel thrilled to receive it in their box too. If you're a comic book geek or a film enthusiast, this is a must-try for all the fun and exclusive merchandise every month, not to mention the autographed items!
Have you tried The Bam! Box yet?