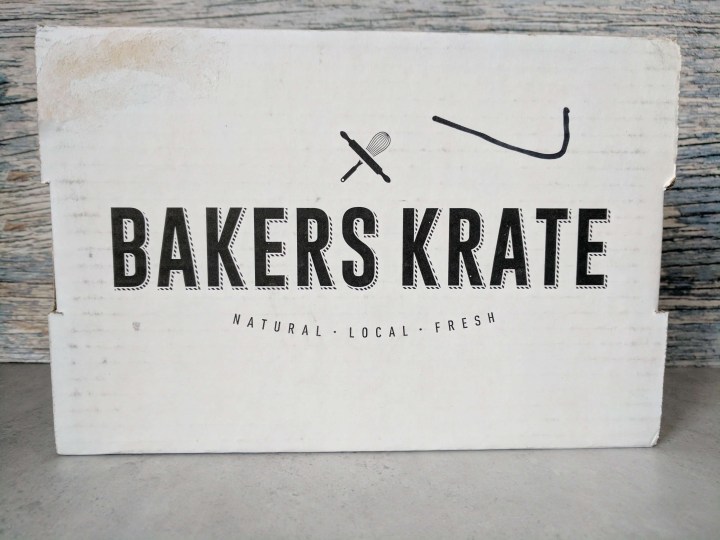 Baker's Krate is a Canadian subscription that sends you a box of delicious desserts once a month. The bakeries featured are all Canadian! This box features goodies mostly from Ontario. This box is $19.99 CAD and shipping is $9.99 across Canada (except to the Territories).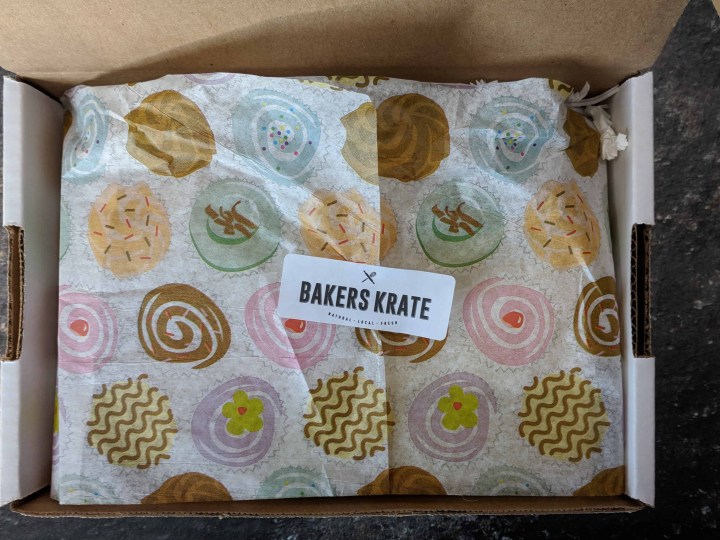 DEAL: Save 10% on your first month with coupon code SWEET.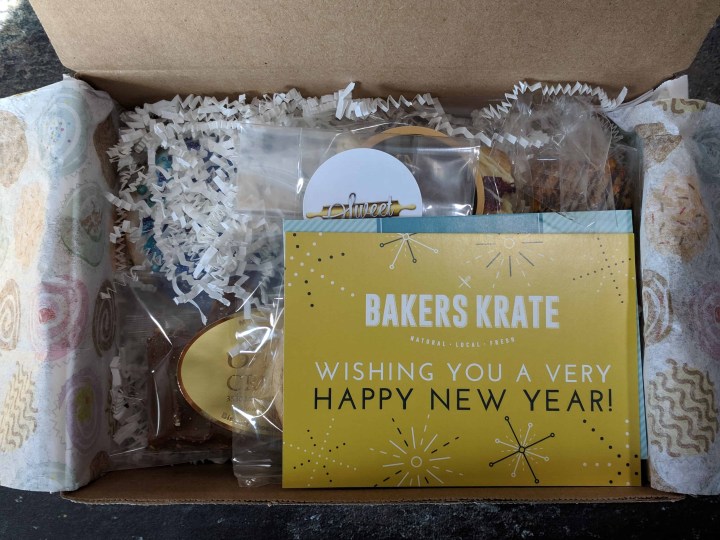 Everything in the box!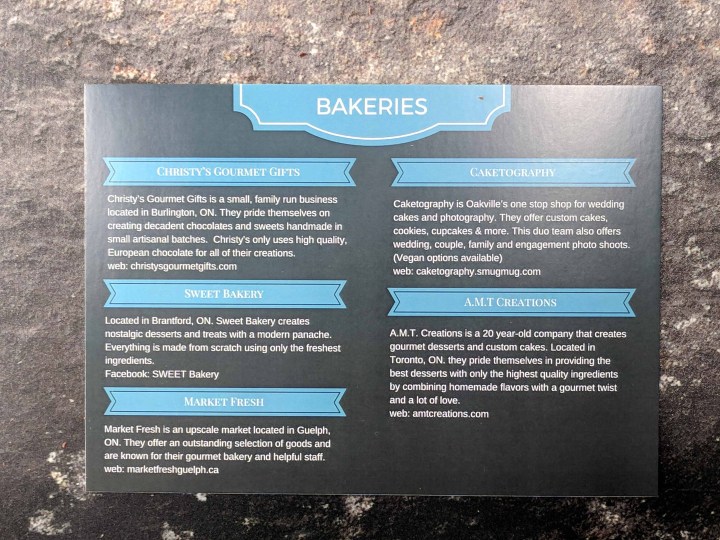 All the bakeries featured in this box have their little introduction with their web address so you can order more of your favourites!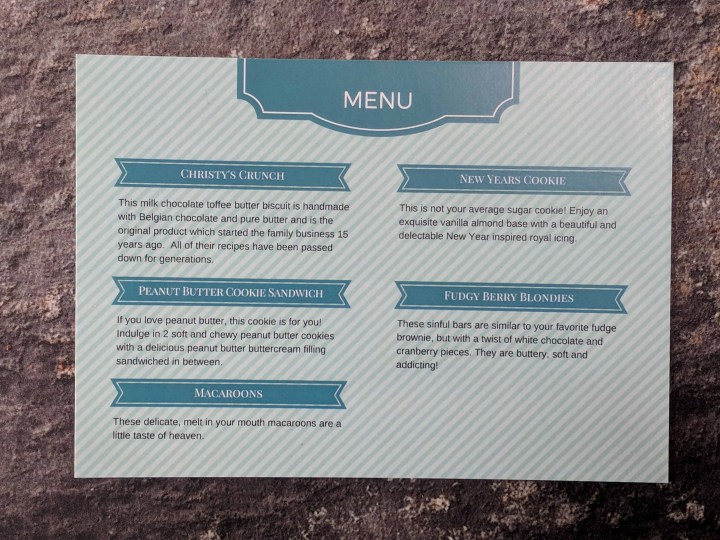 A second card tells us a bit more about all the sweets we get to discover.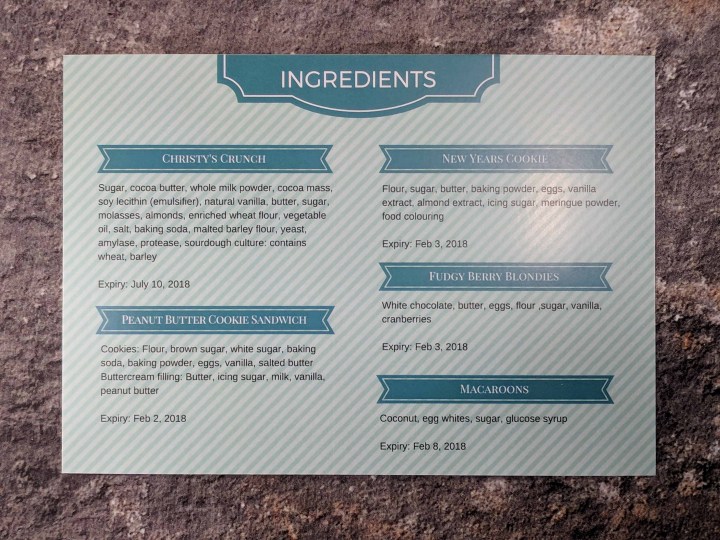 An in-depth ingredients list is also included for all of the items on the reverse. I appreciate that, it's easier to avoid whatever could contain an allergen. I also like that you have an expiry date for each items, which is good if you intend to pace yourself (we don't).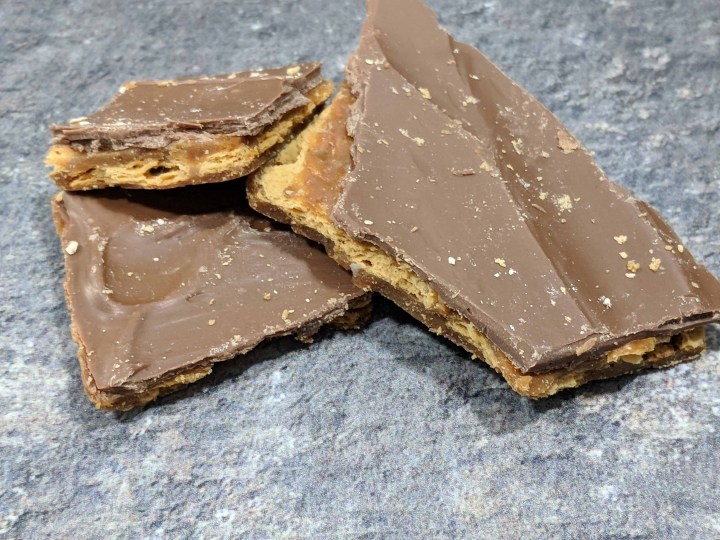 Christy's Crunch by Christy's gourmet Gifts. A delicious blend of milk chocolate, caramel and almonds.
Peanut Butter Cookie Sandwich by Sweet Bakery. A creamy center full of delicious and sweet peanut butter and two soft and chewy sugar cookie. It was so good, I wish there was more.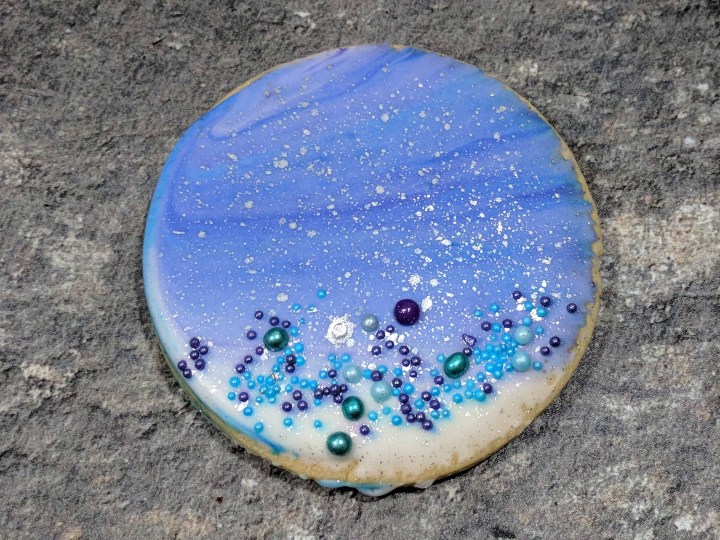 New Year Cookie by Caketography. Such a lovely and cute little sugar cookie! It's almond base, so the nutty flavor really shines through the simple cookie. It was the last treat we ate from this box, not because we were not tempted, but it was just toooooo cute to eat!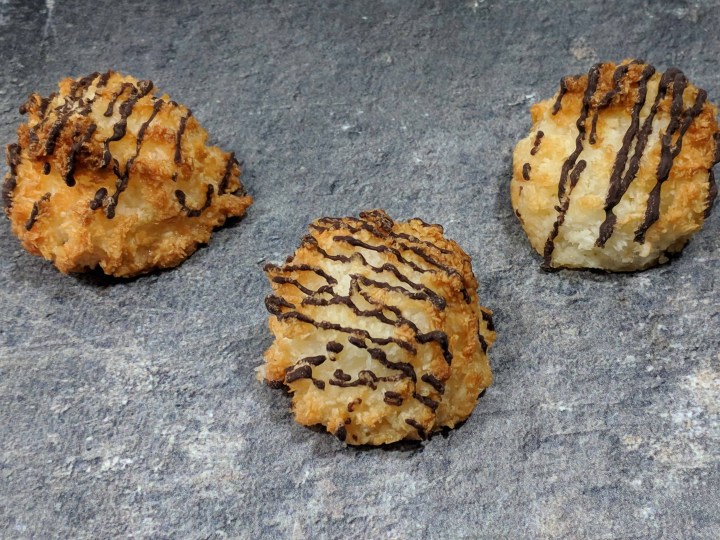 Macaroons by Market Fresh. Simple, yet delicious macaroons with a drizzle of chocolate.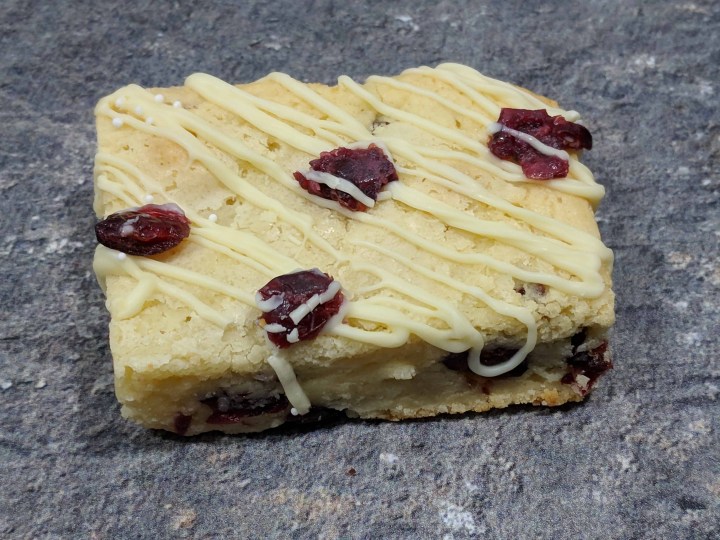 Fudgy Berry Blondies by A.M.T. Creations. We received a couple of treats from this bakery, and I'm not complaining! This blondie is fudgy, with a nice taste of white chocolate (my favorite type of chocolate, even if it's technically not chocolate), and I loved the cranberry pieces!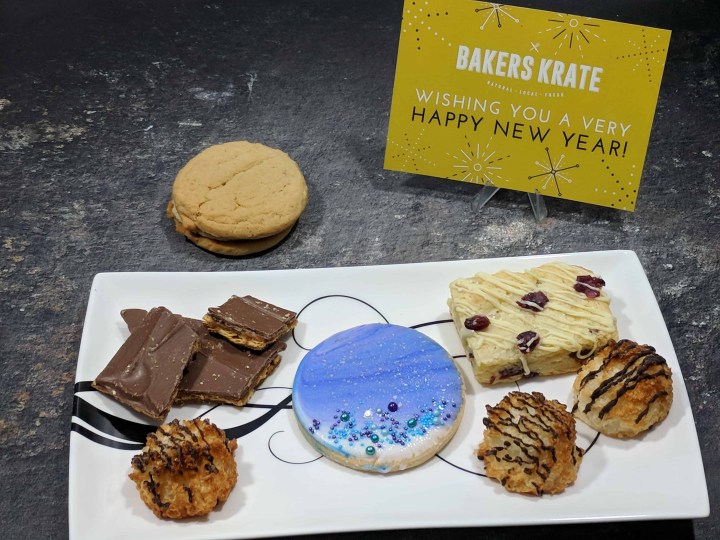 Once again, I absolutely loved my Baker's Krate! I loved the variety of treats, there's a favorite for everyone, and this offering wasn't to heavy, so it was a nice sweet respite from the Christmas's feasts!
What do you think of this month's treats?