The Wanderlust by Bikini.com is a women's lifestyle subscription box, filled with beauty, fashion, travel and fitness items for only $75 per quarter. Each box is curated based on an iconic beach destination, and comes with full-sized products worth over $250!
The items are wrapped in a light pink tissue paper and tied with a ribbon.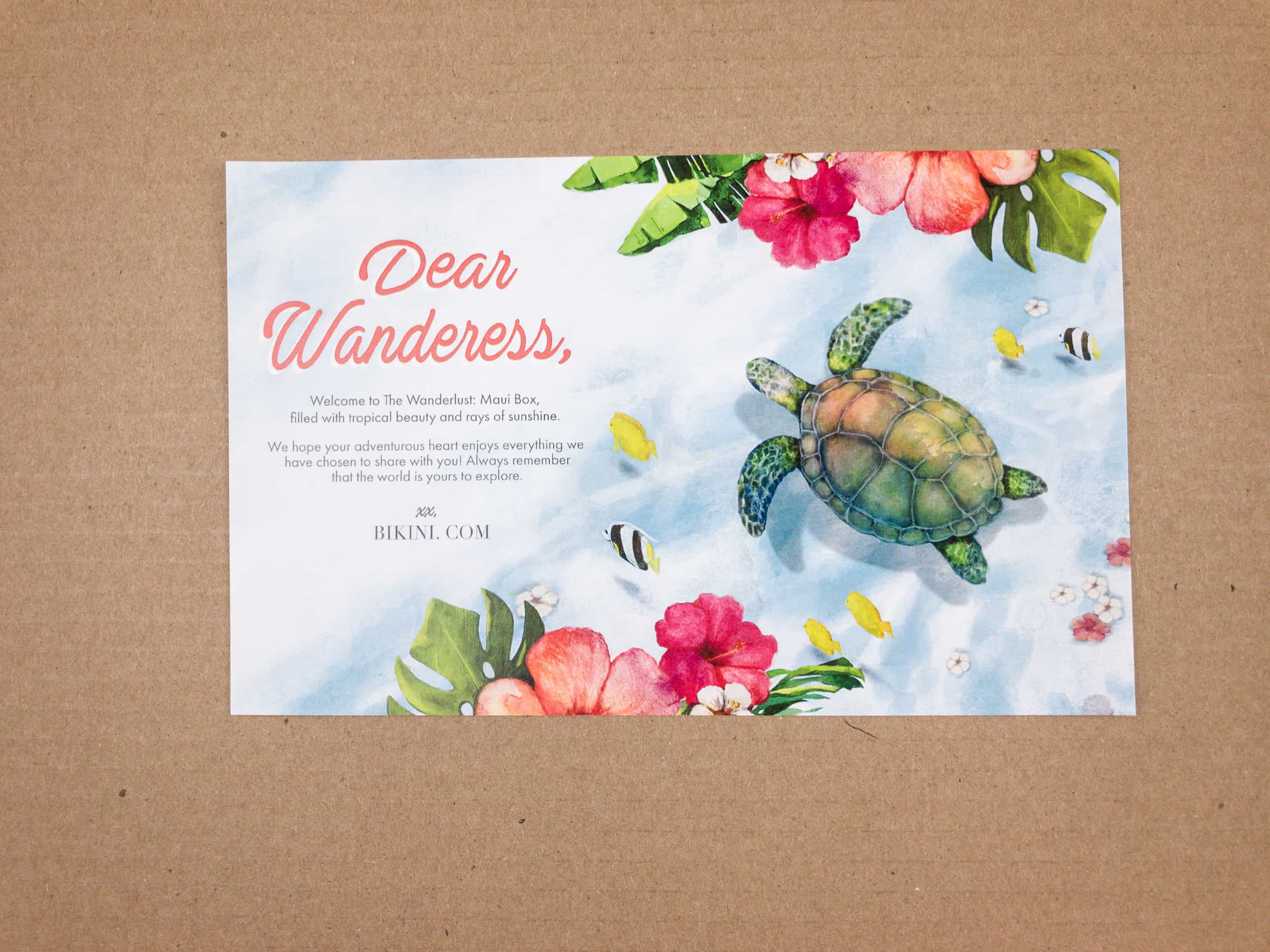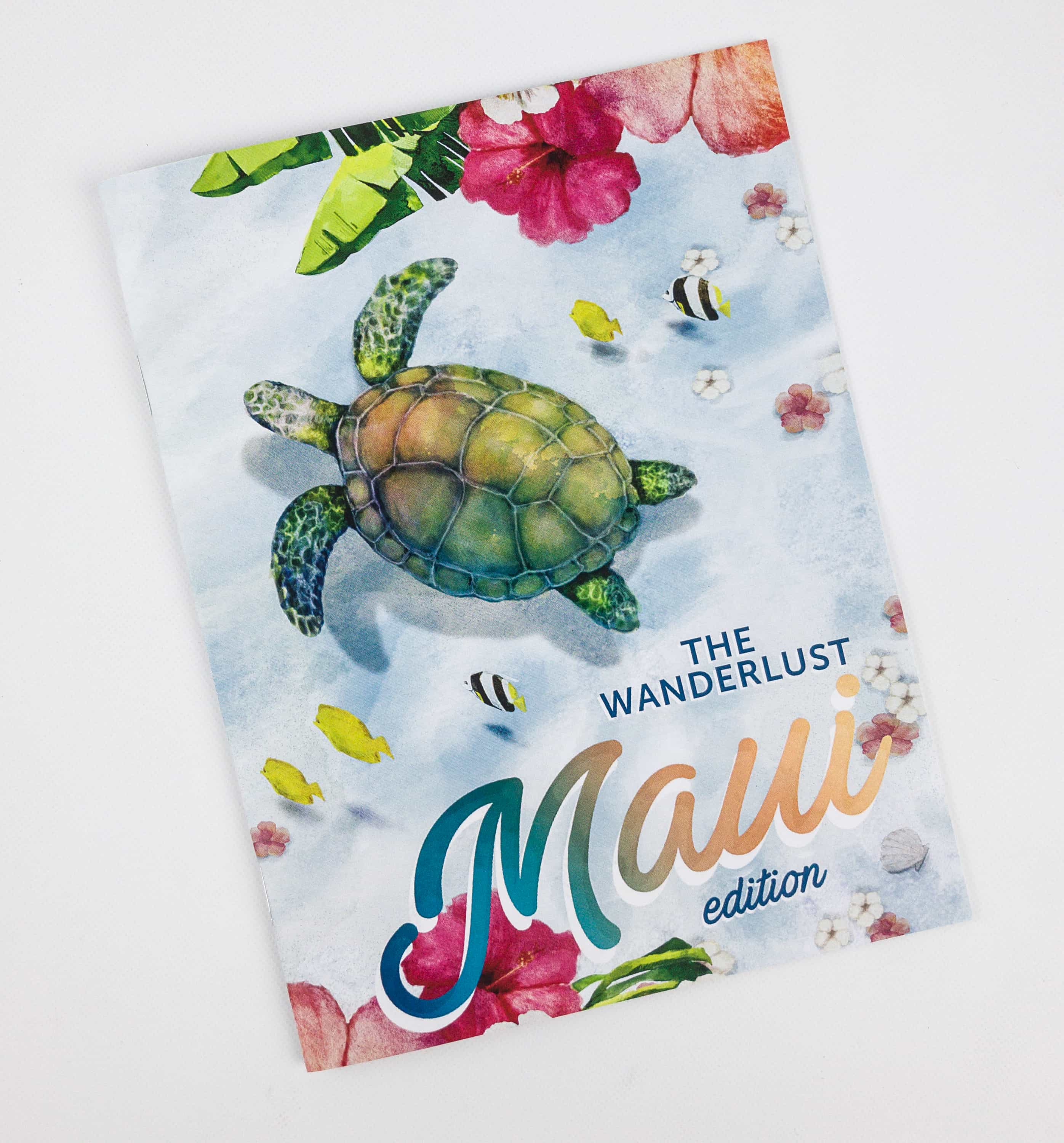 DEAL: Save 10% on your subscription. Use coupon code hellosubscription10. Works on annual!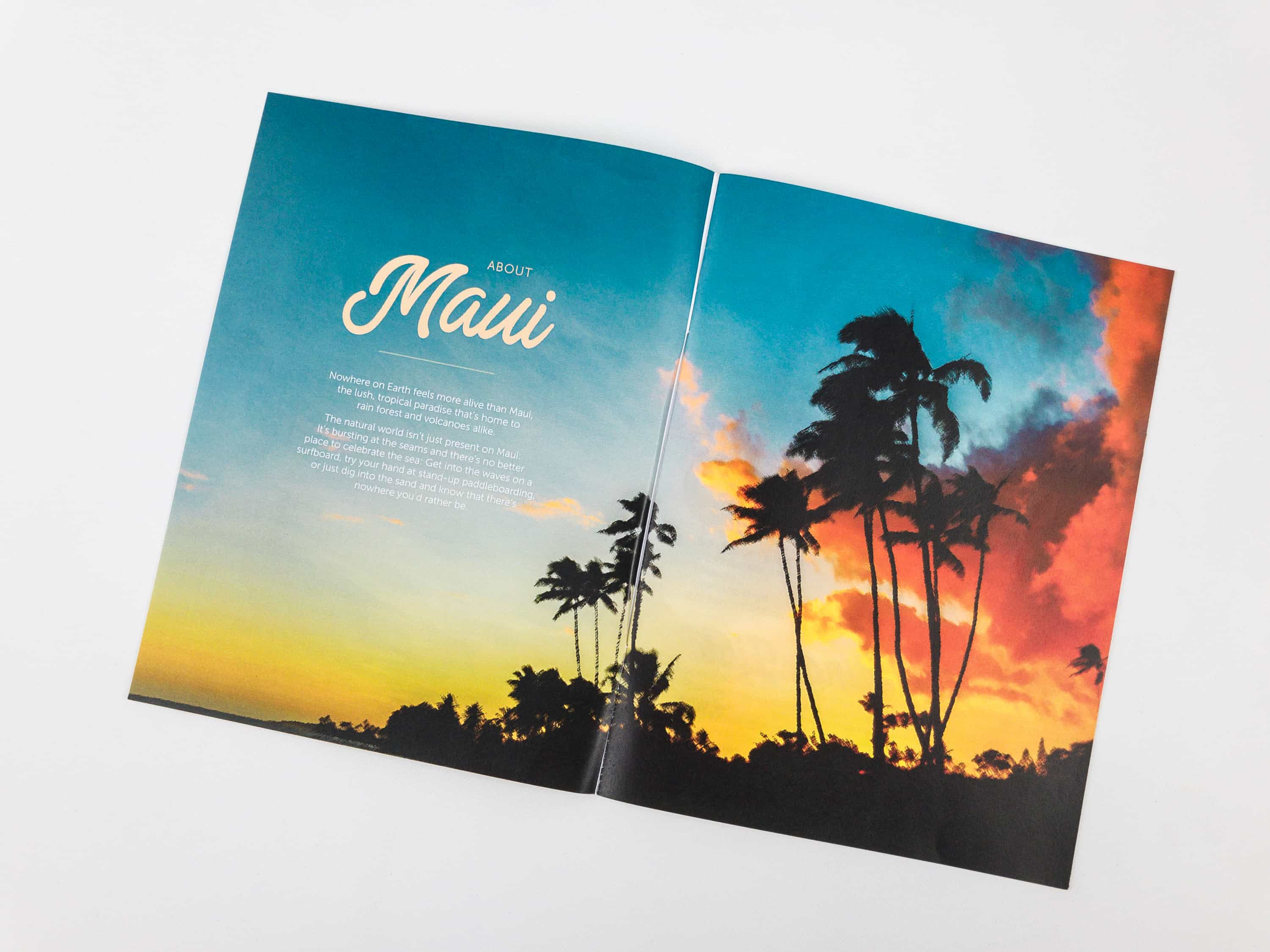 This quarter, The Wanderlust goes to Maui!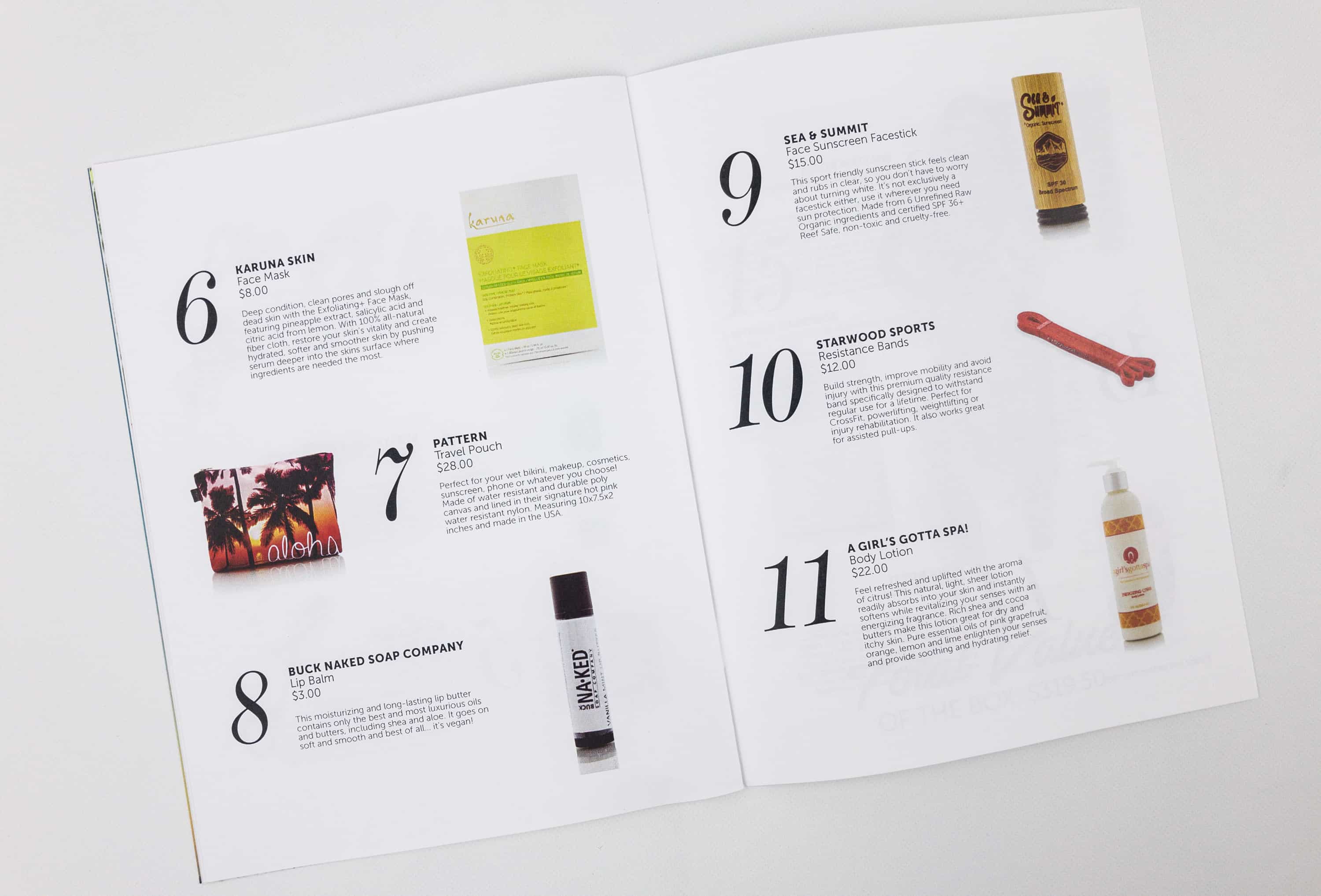 The information booklet includes a brief intro to the destination plus item information.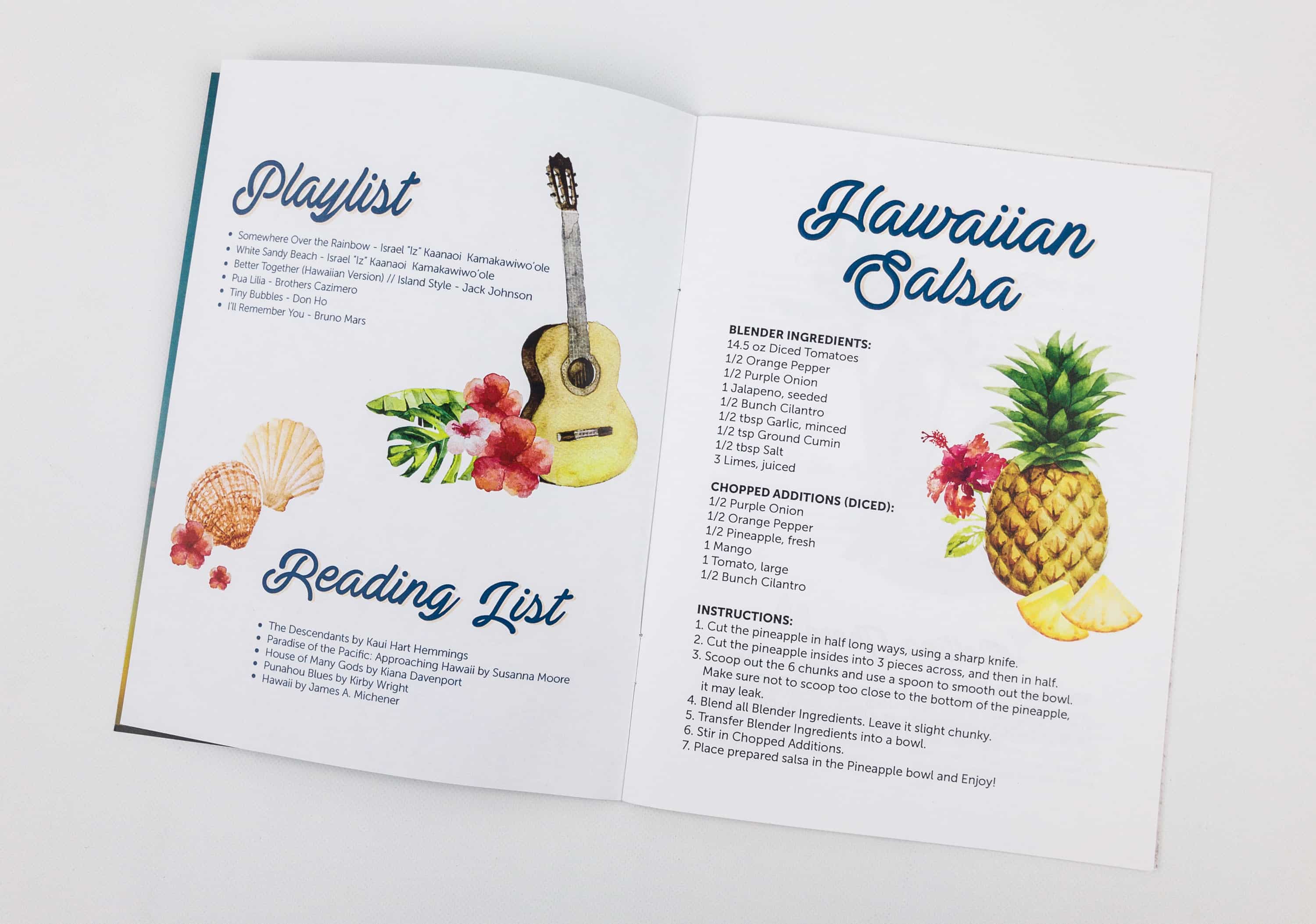 This one has a playlist suggestion that fits with this quarter's theme!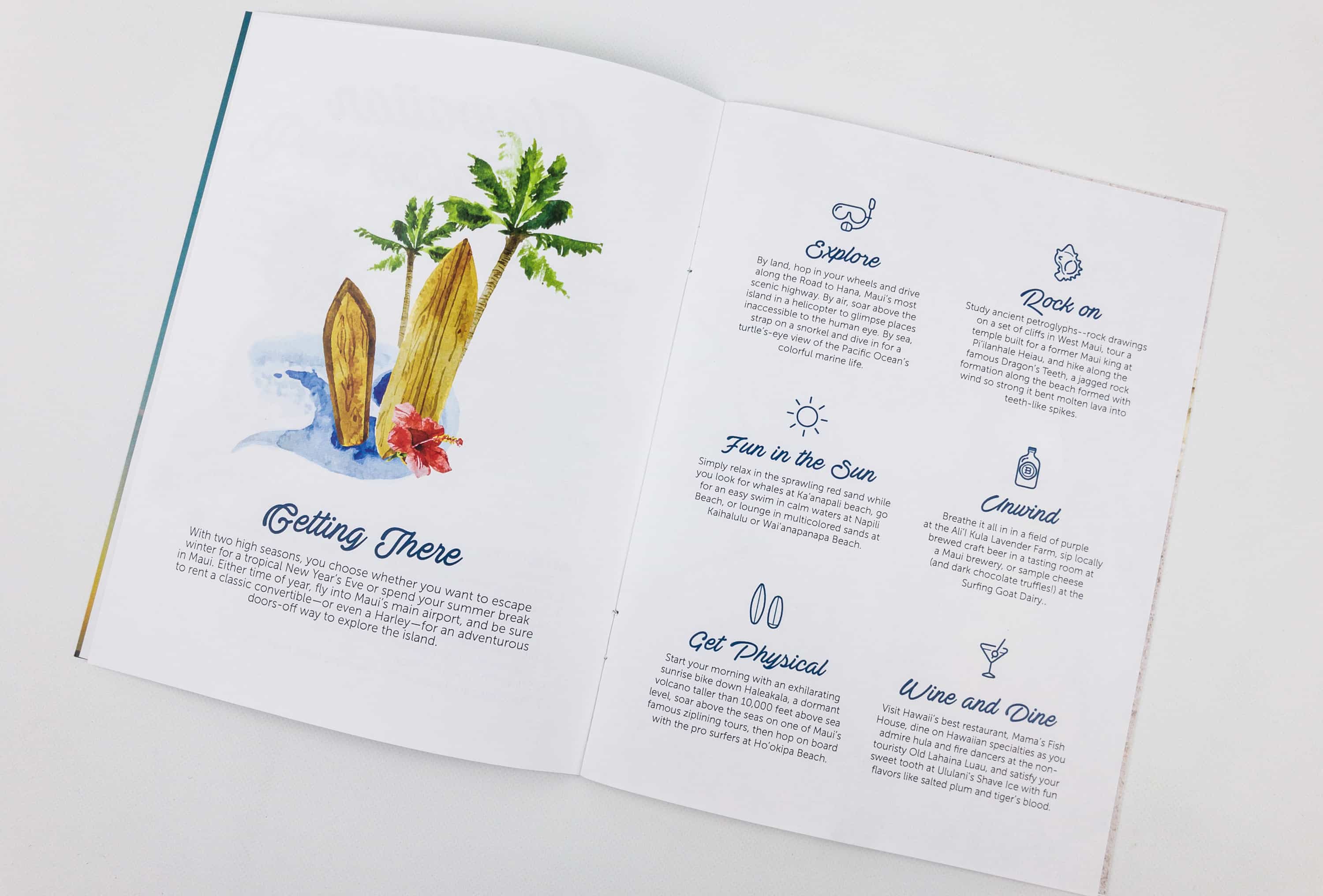 Here are a few travel tips from The Wanderlust!
May You Know Joy Intention Cards ($15) It came wrapped in pink paper and white ribbon.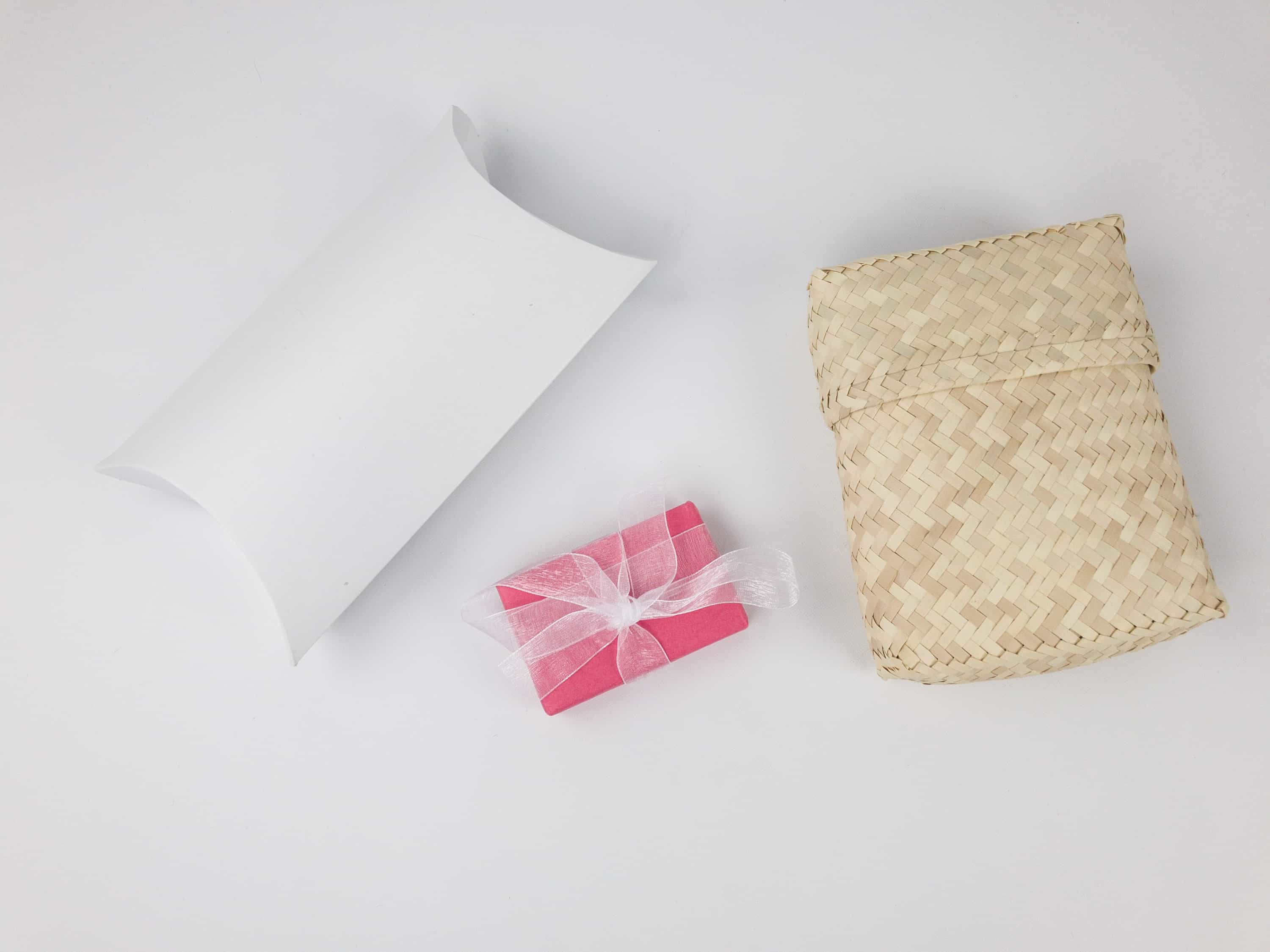 Inside are these lovely packages…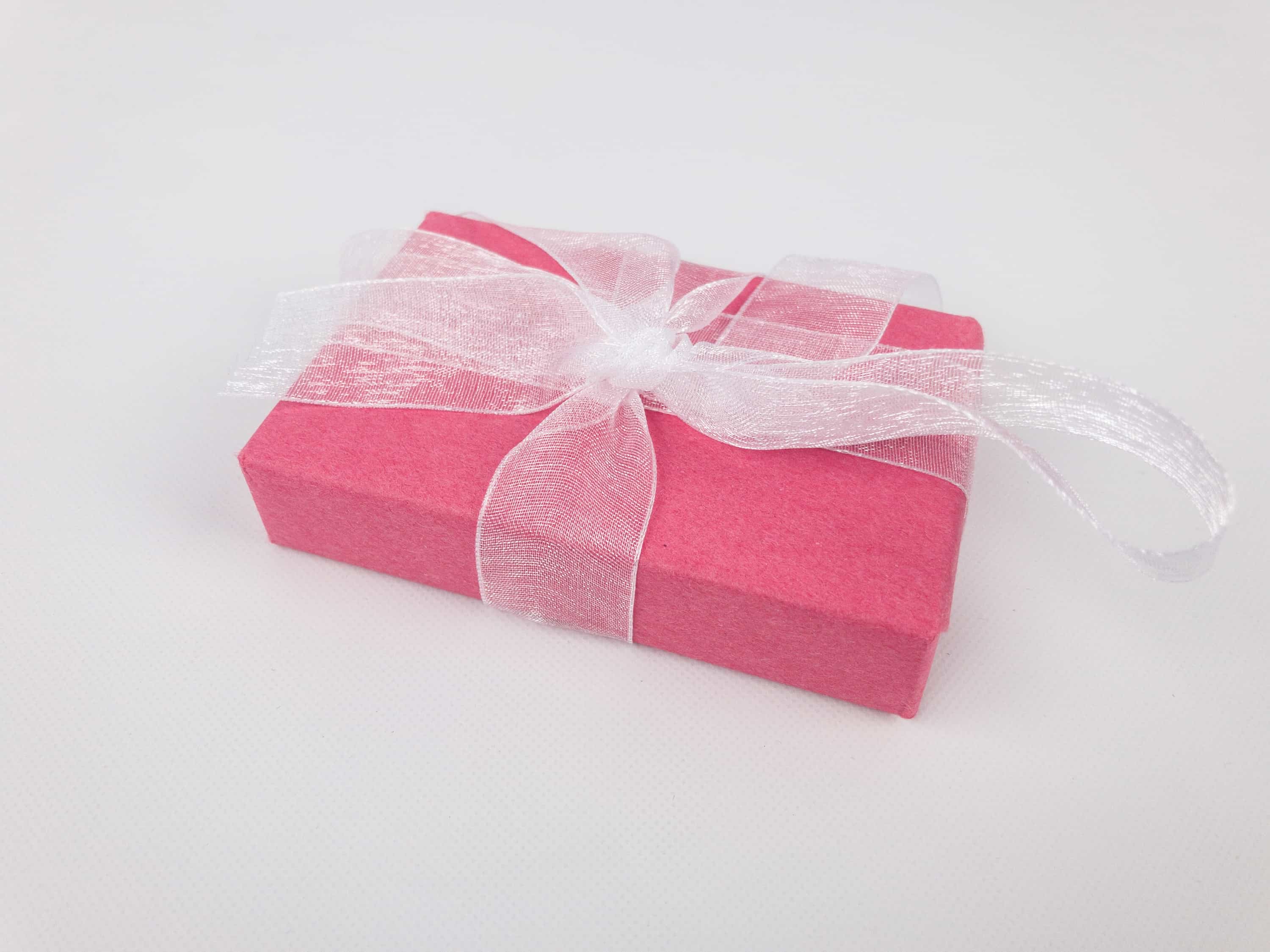 …and this pink box contains the intention cards.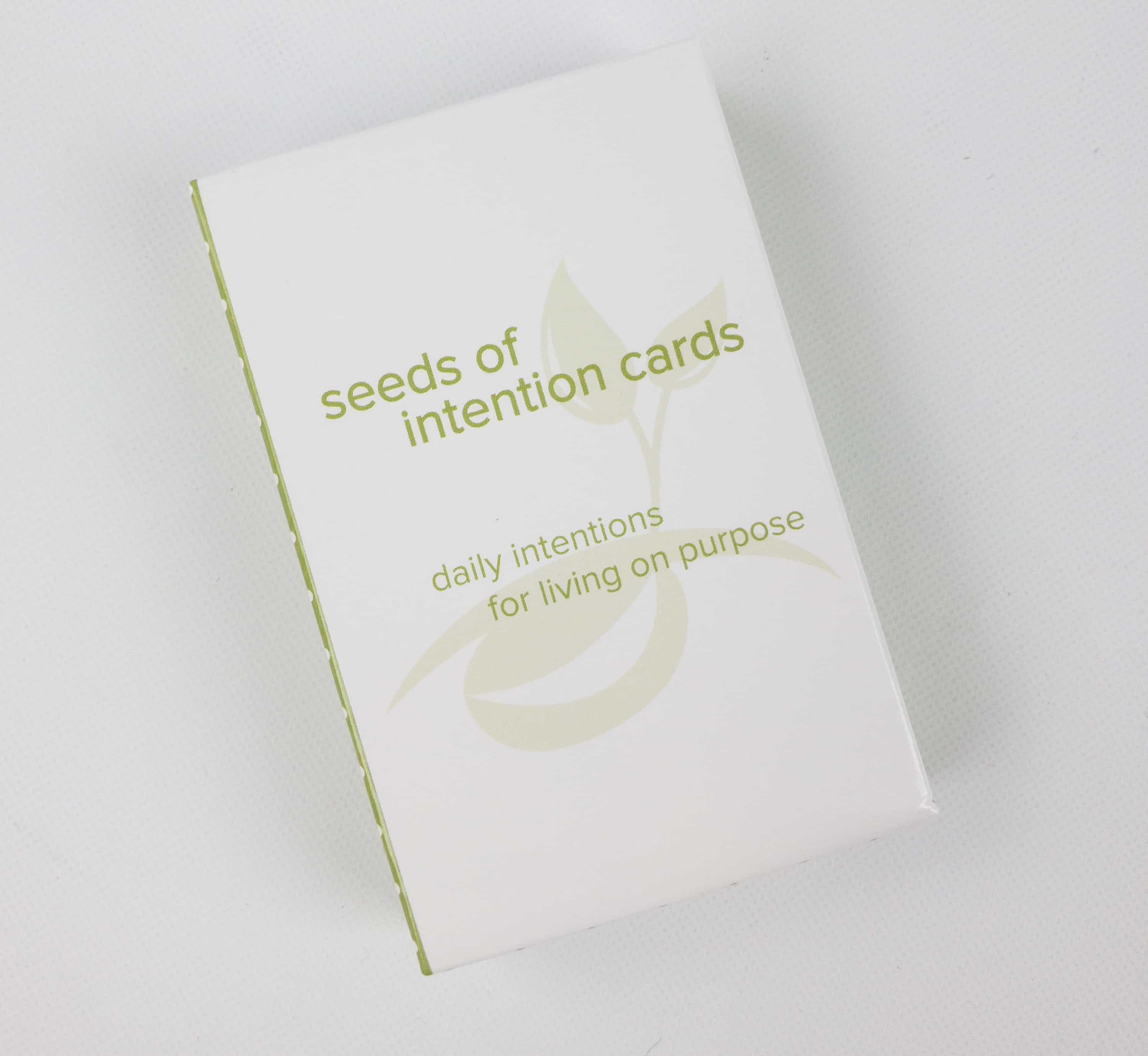 Intention cards are motivational cards designed to help you live a happy life with a purpose.
This deck is composed of 42 cards. I like how simple the intentions are! Some cards encourage you to sing out loud, to dance, to surprise yourself, etc. Somehow, it also reminds you that doesn't really take much to be happy and that we can always find joy in the little things.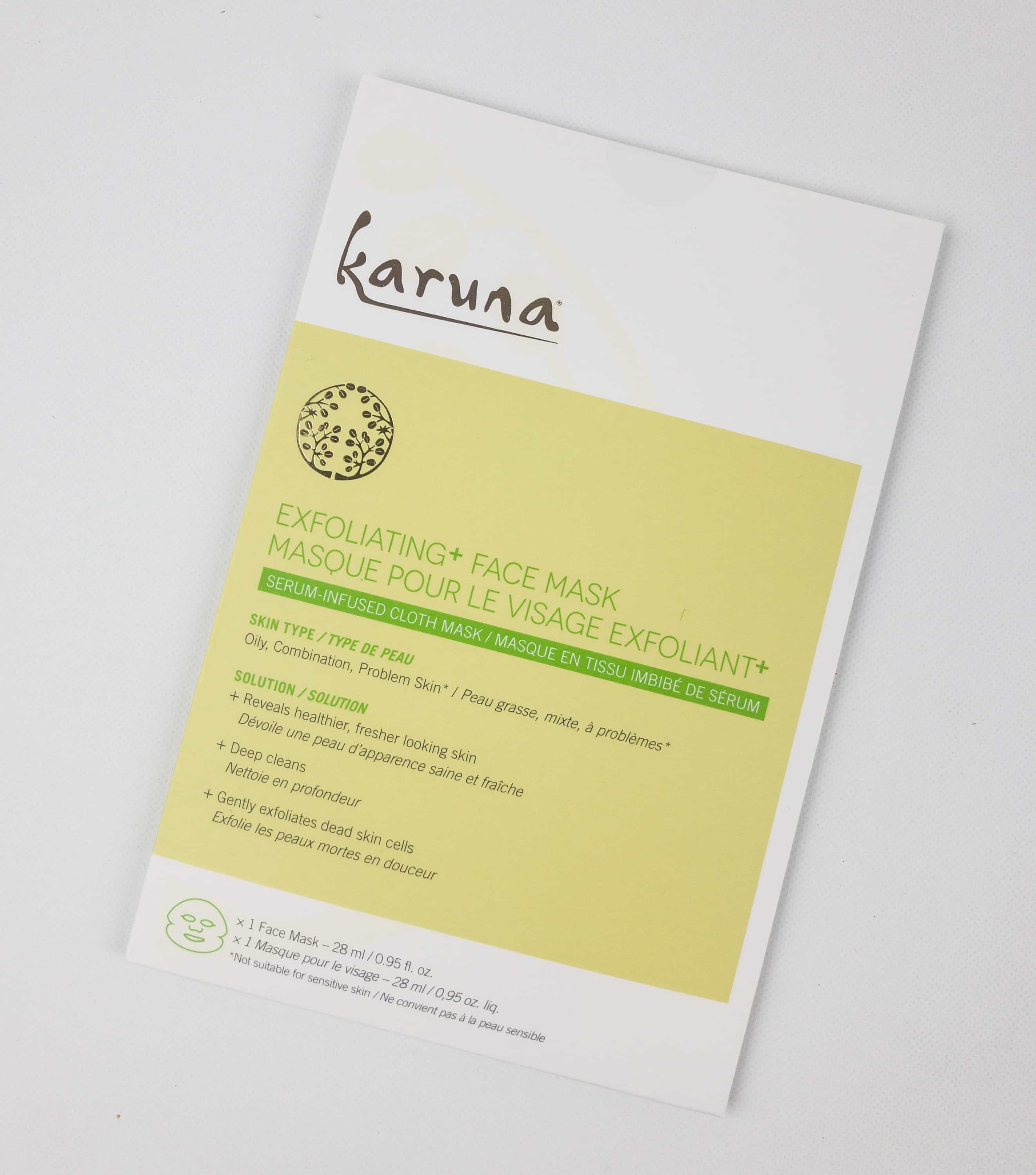 Karuna Exfoliating Face Mask ($8) A face mask made using an all-natural fiber cloth. It contains pineapple extract that helps in deep cleaning the pores, salicylic acid that gently exfoliates the skin, and natural citric acid that keeps the skin fresh.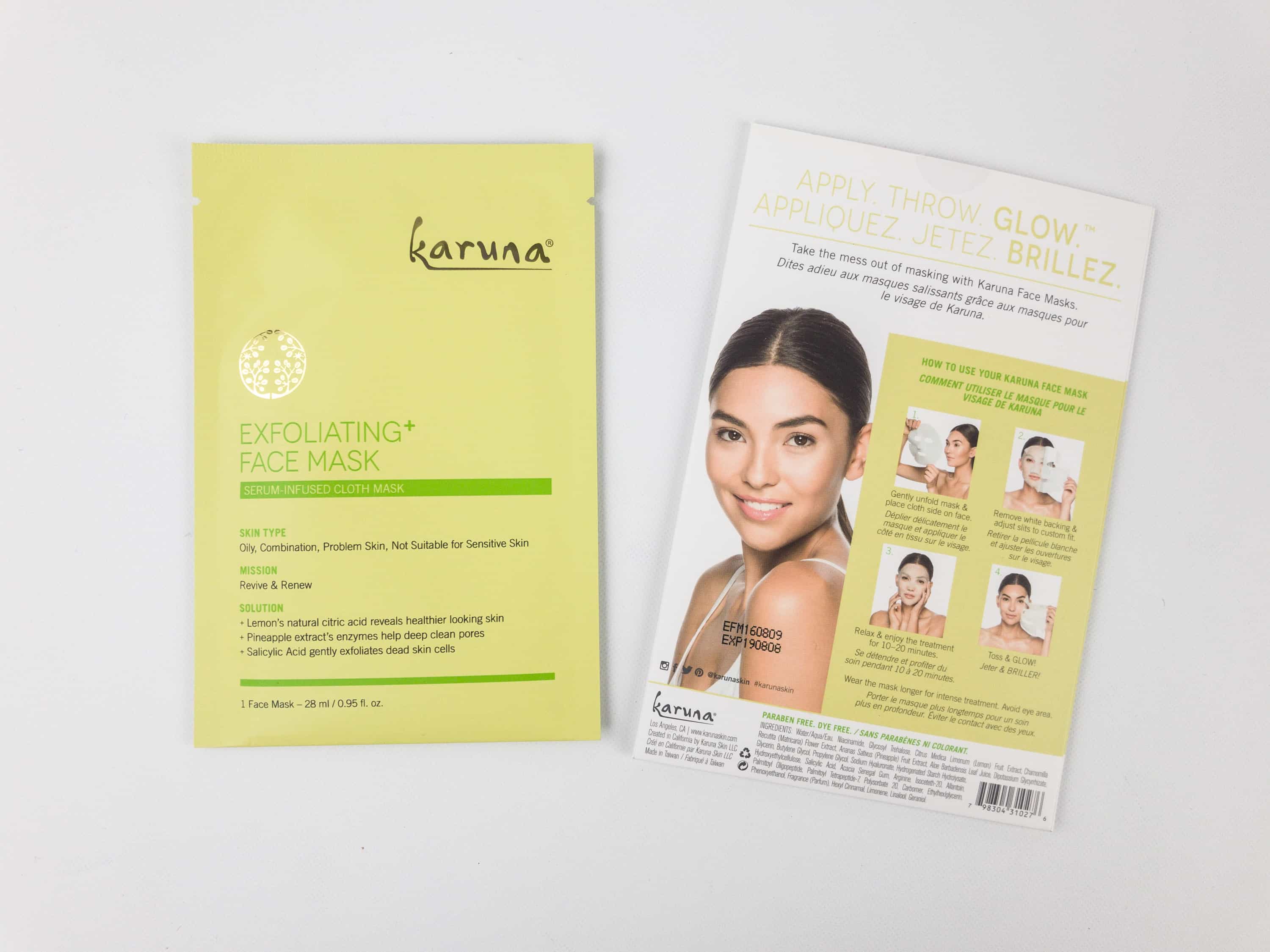 Although it was super saturated, my skin absorbed the serum really quickly and it wasn't messy to use at all. My skin was instantly glowing and hydrated afterwards. My skin was super soft too – like it always is with pineapple treatments! ?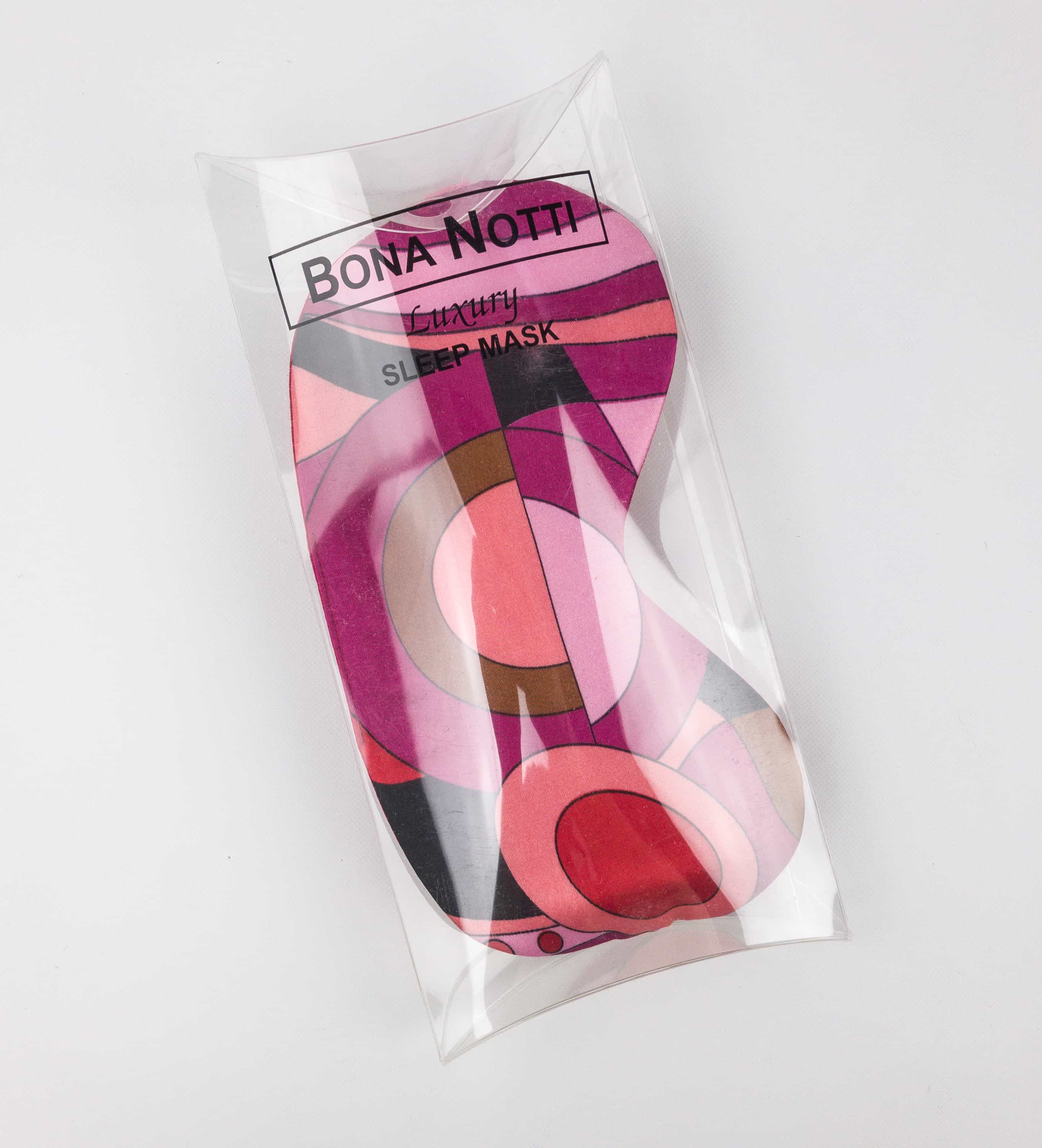 Bona Notti Satin Sleep Mask ($28) A hypoallergenic luxury silk sleep mask. Useful during travels, but great to use at home too because it's just so comfy.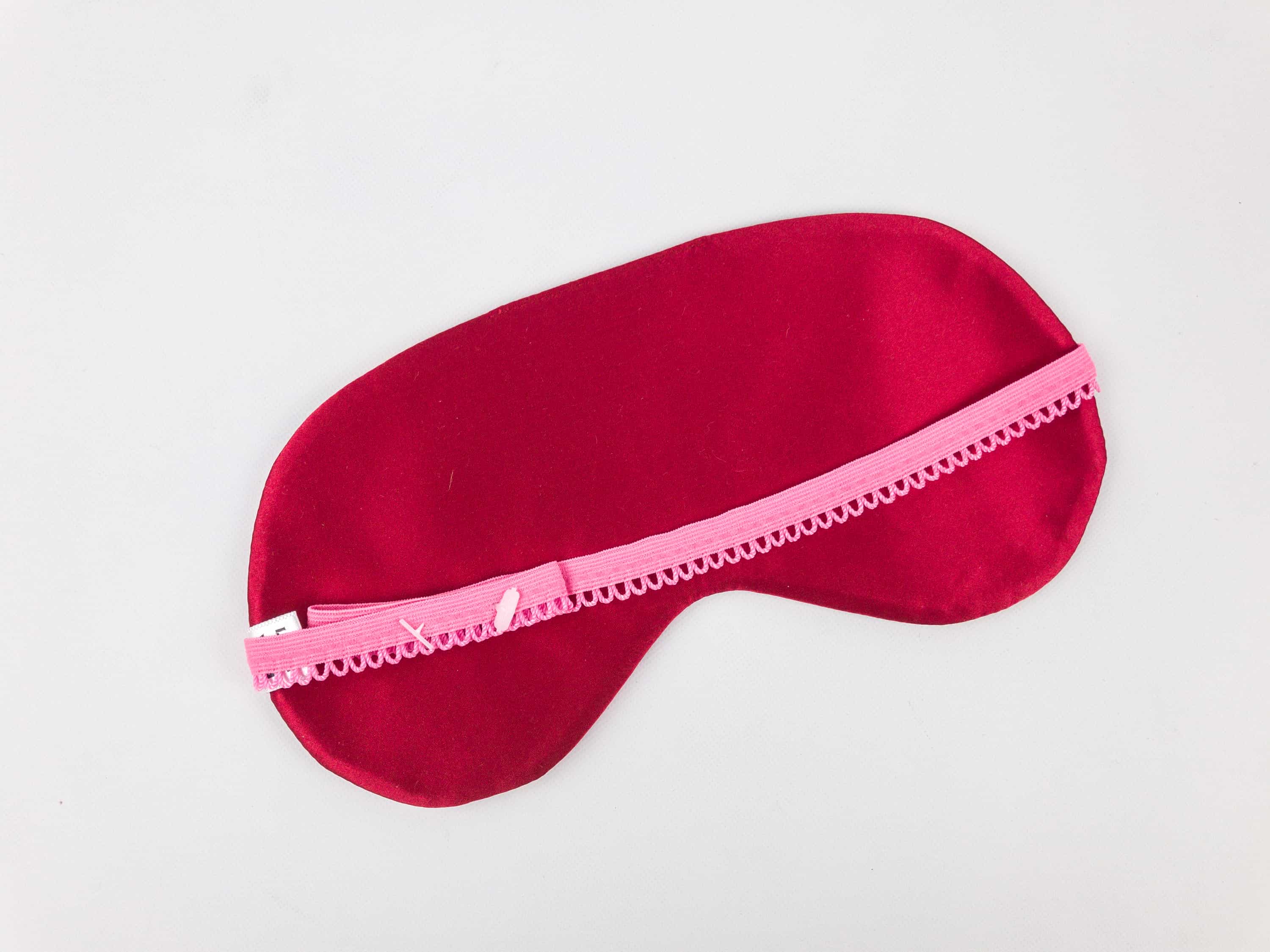 The strap is light and flexible.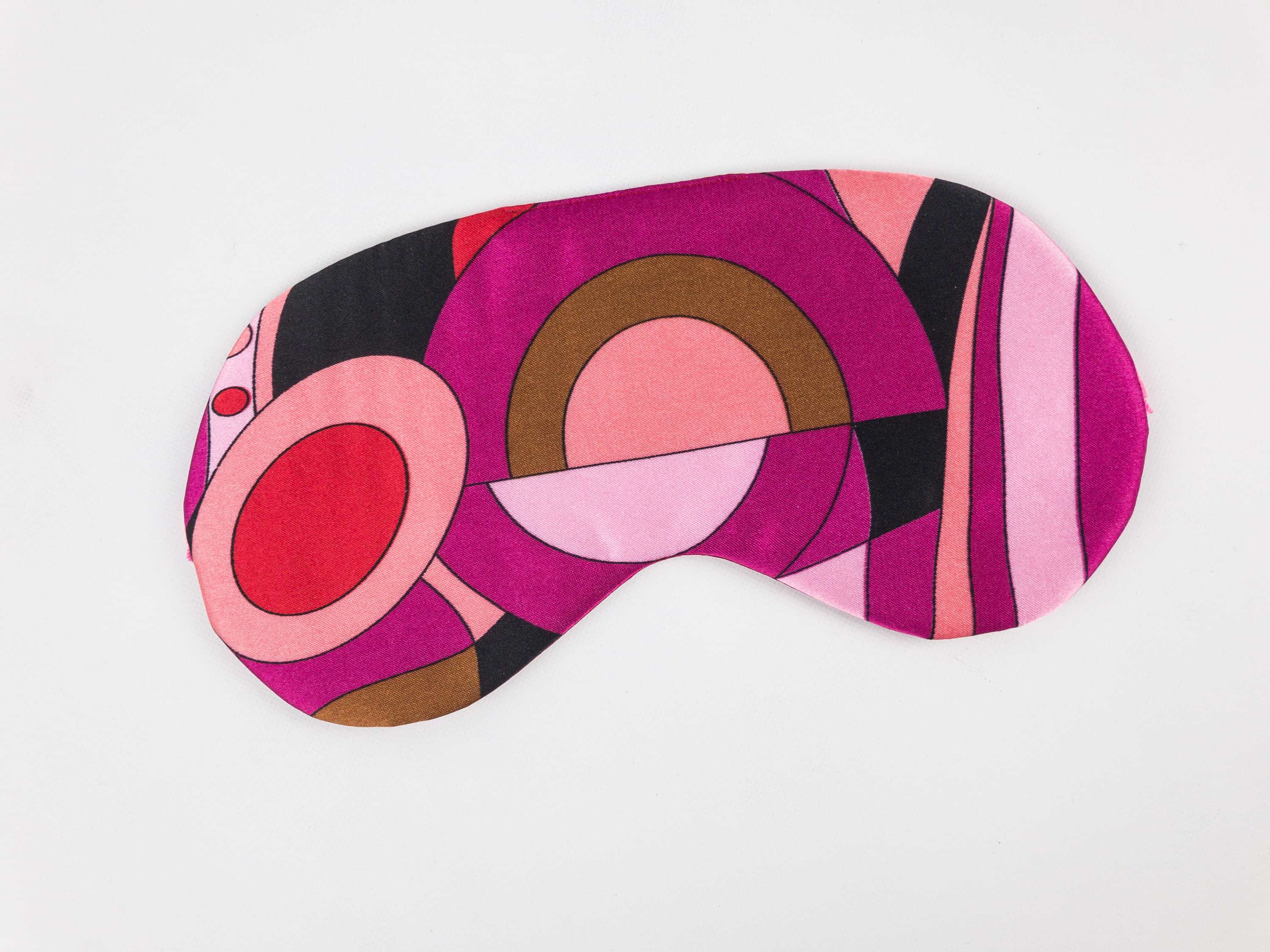 It is also lined to help prevent wrinkles and improve sleep.
Pattern Travel Pouch ($28) This pouch reminds me of Hawaii's warm sun and beautiful palm tree-lined beaches. How I wish I could be in Maui right now!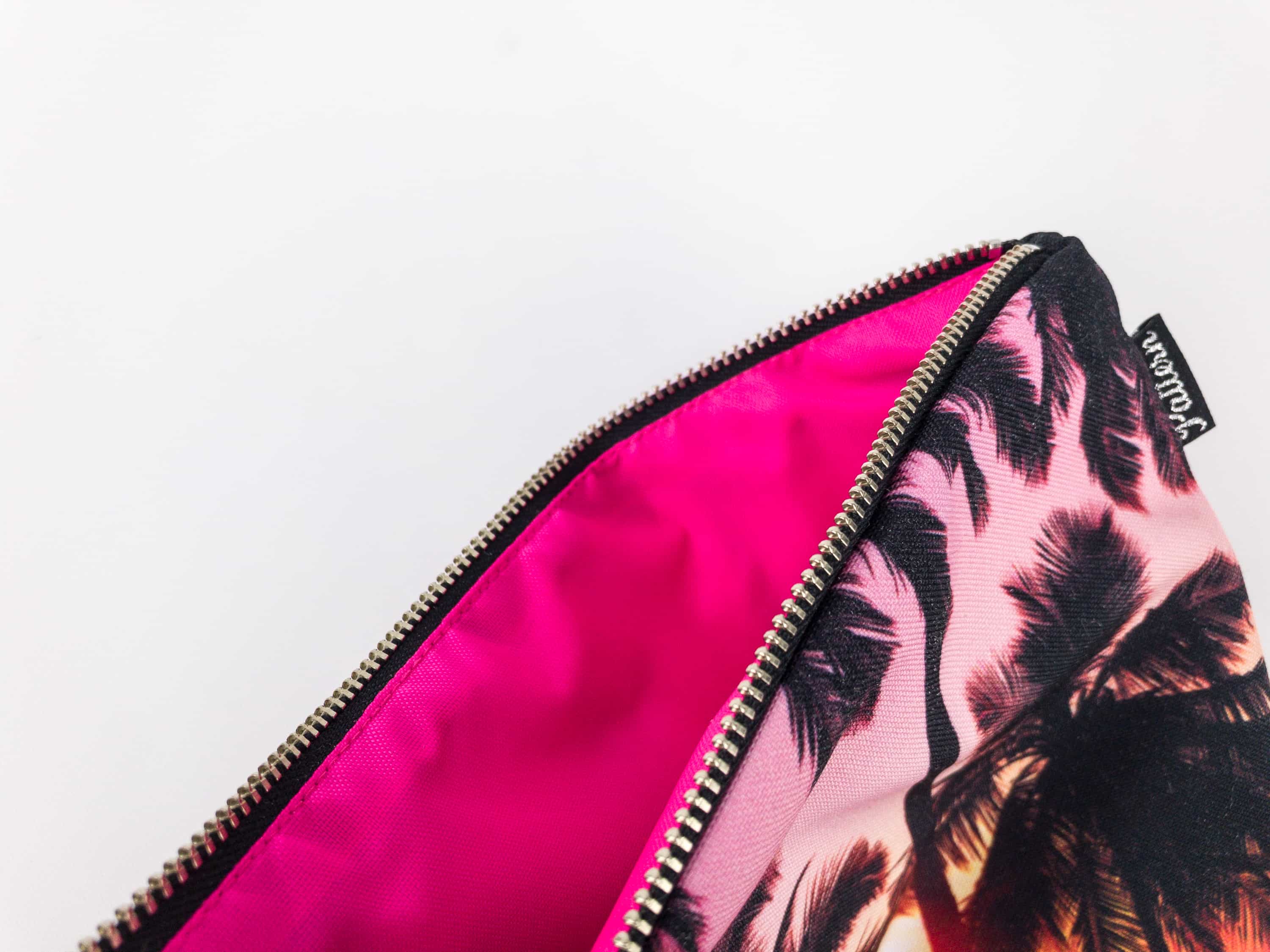 This pouch is made of water resistant poly canvas and lined with hot pink water resistant nylon. It's ideal for storing make up, cosmetics, and other travel essentials.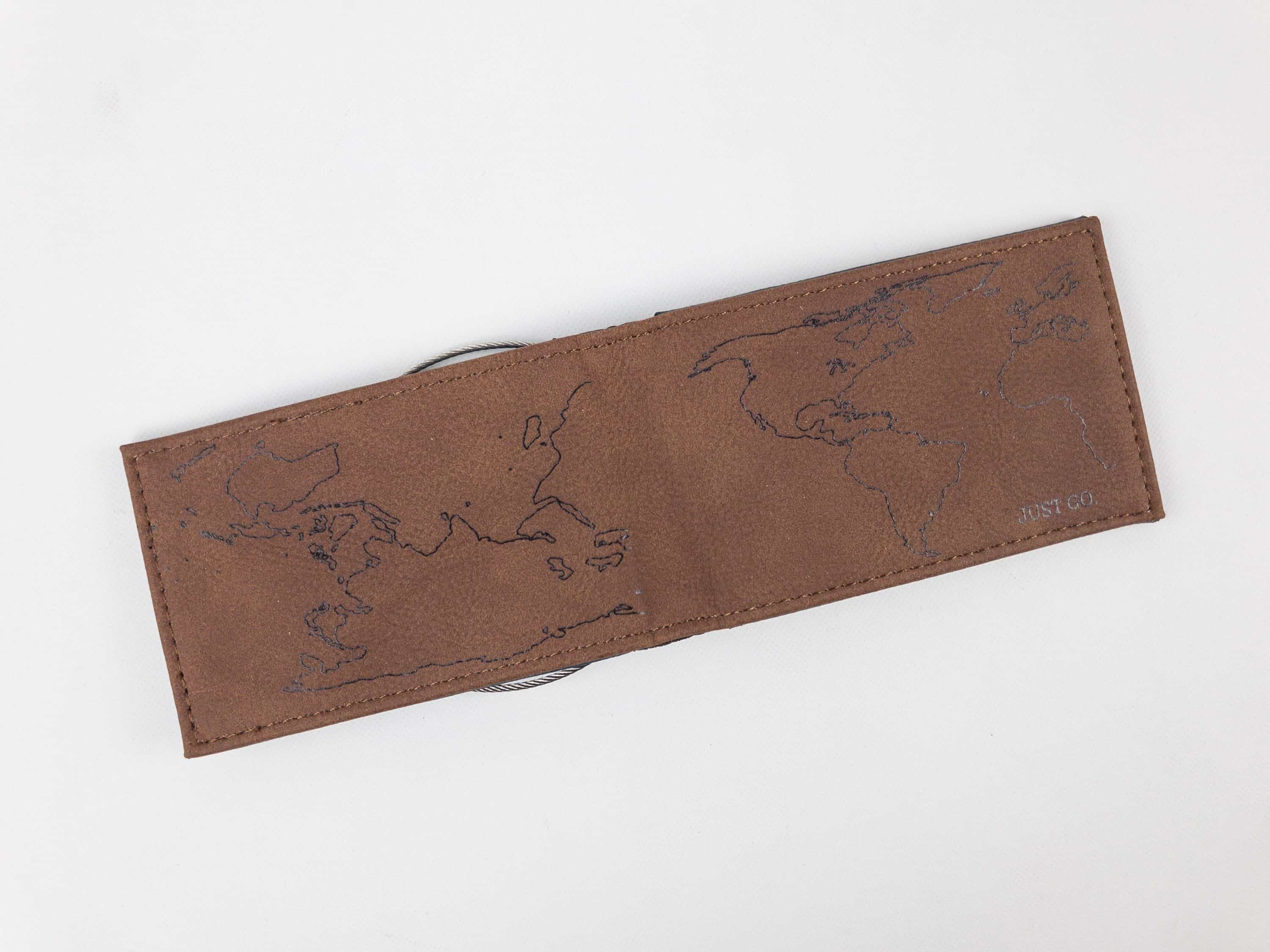 Nomad Lane Just Go Two-In-One Luggage Tag and Wallet ($24) A two-in-one accessory perfect for the frequent traveler. It is made of premium vegan leather.
With the strap on, it serves as a luggage tag. Without the strap, you can easily take it wherever you go as a card and ID holder.
It also has a magnetic closure, so you don't have to worry about your important items getting lost.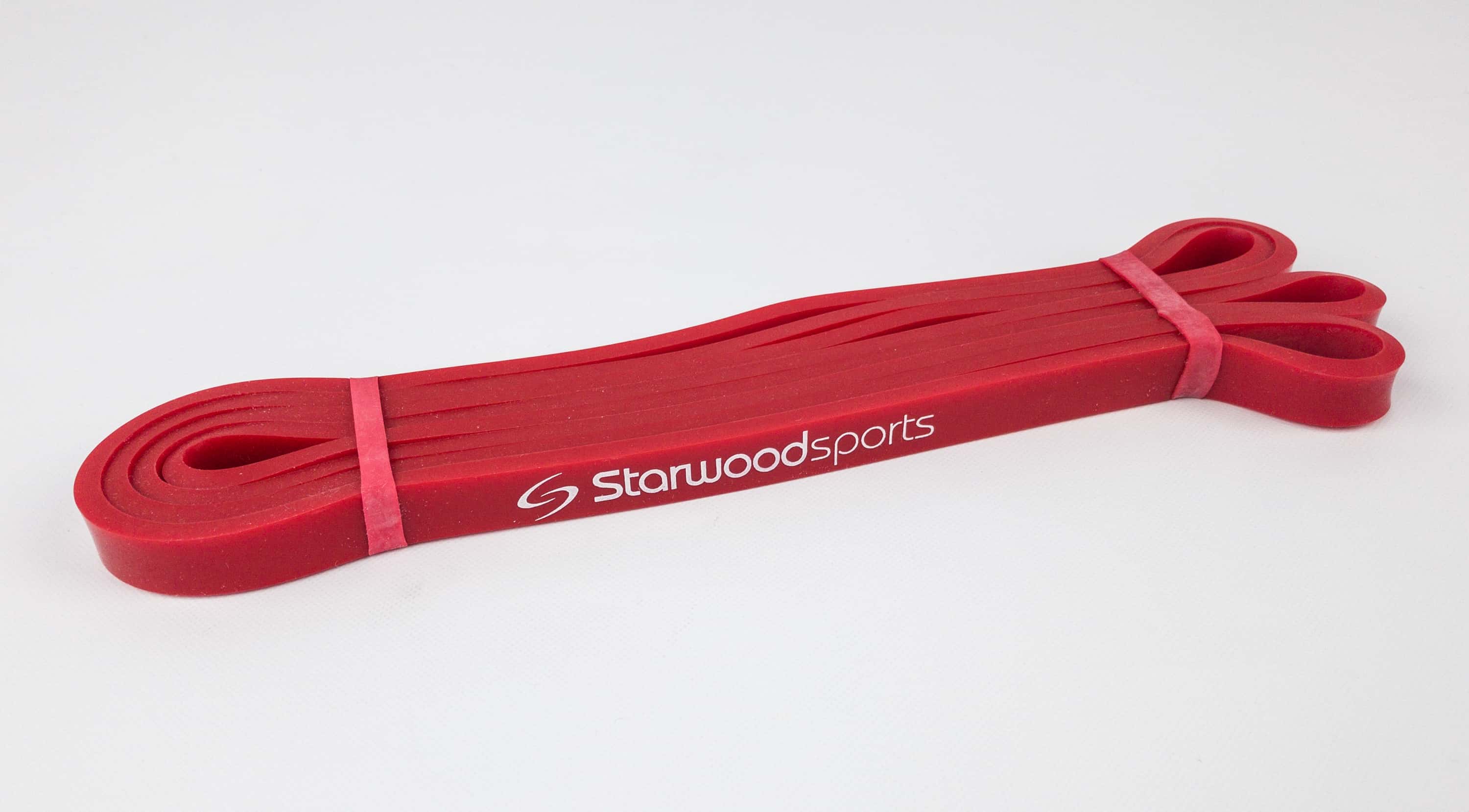 Starwood Sports Resistance Bands ($9.95) This is a great on-the-go exercise accessory for those who are doing CrossFit, powerlifting, and weightlifting. Useful for assisted pull-ups too.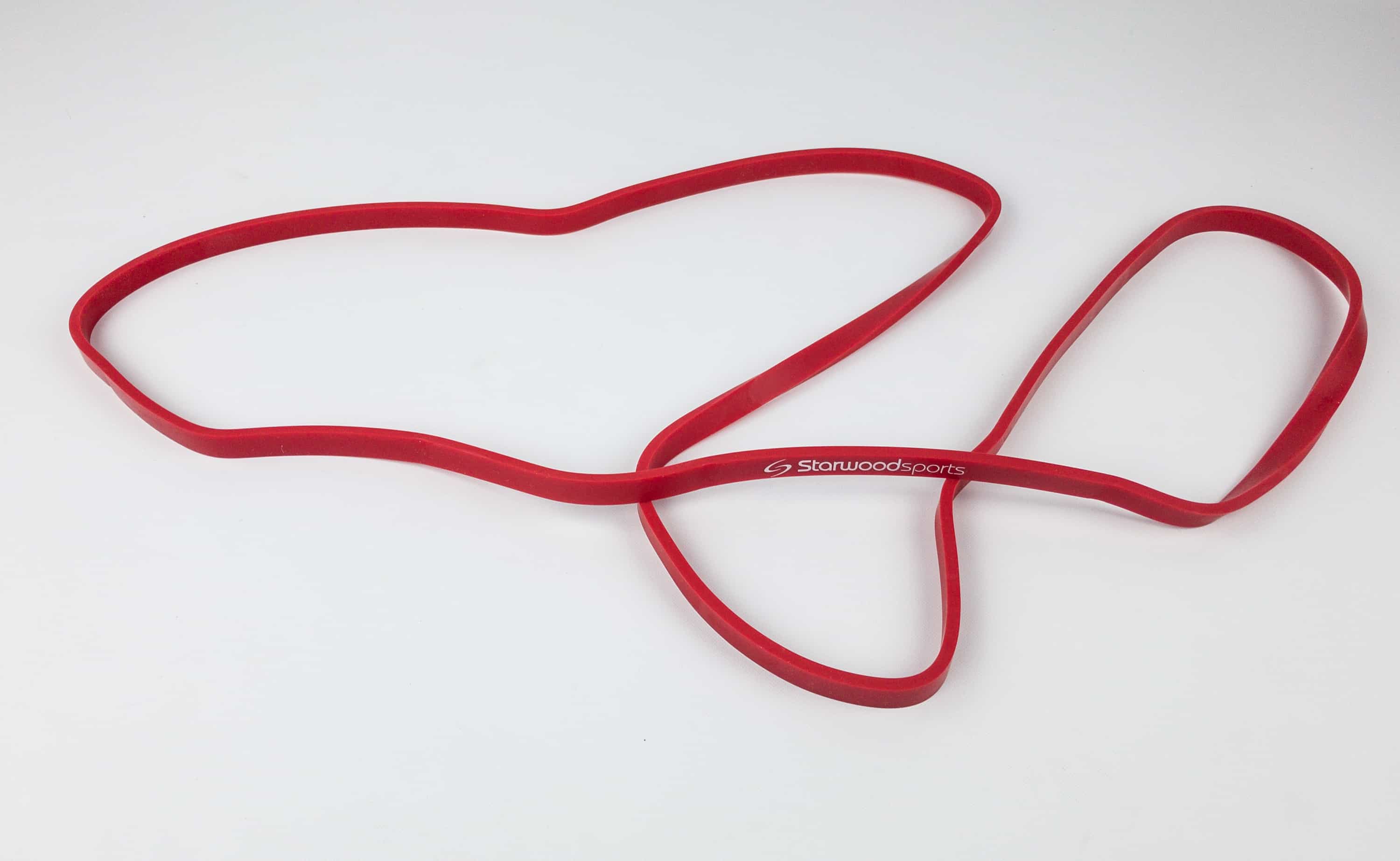 It is made of natural latex material which is so stretchable. It doesn't take up much space, so it's really great to bring during travels.
Evelyn Iona Cosmetics Green Tea Primer ($29.50) I'm not the biggest fan of green tea, but I must say that this primer is great in making the skin smooth for make-up application. It softens fine lines and pores too. Most of all, it's vegan and cruelty-free!
A Girl's Gotta Spa! Energizing Citrus Body Lotion ($22) Lightweight and easily absorbed by the skin. Ingredients include shea and cocoa butter, which provides soothing and hydrating relief. The aroma of citrus is so energizing too!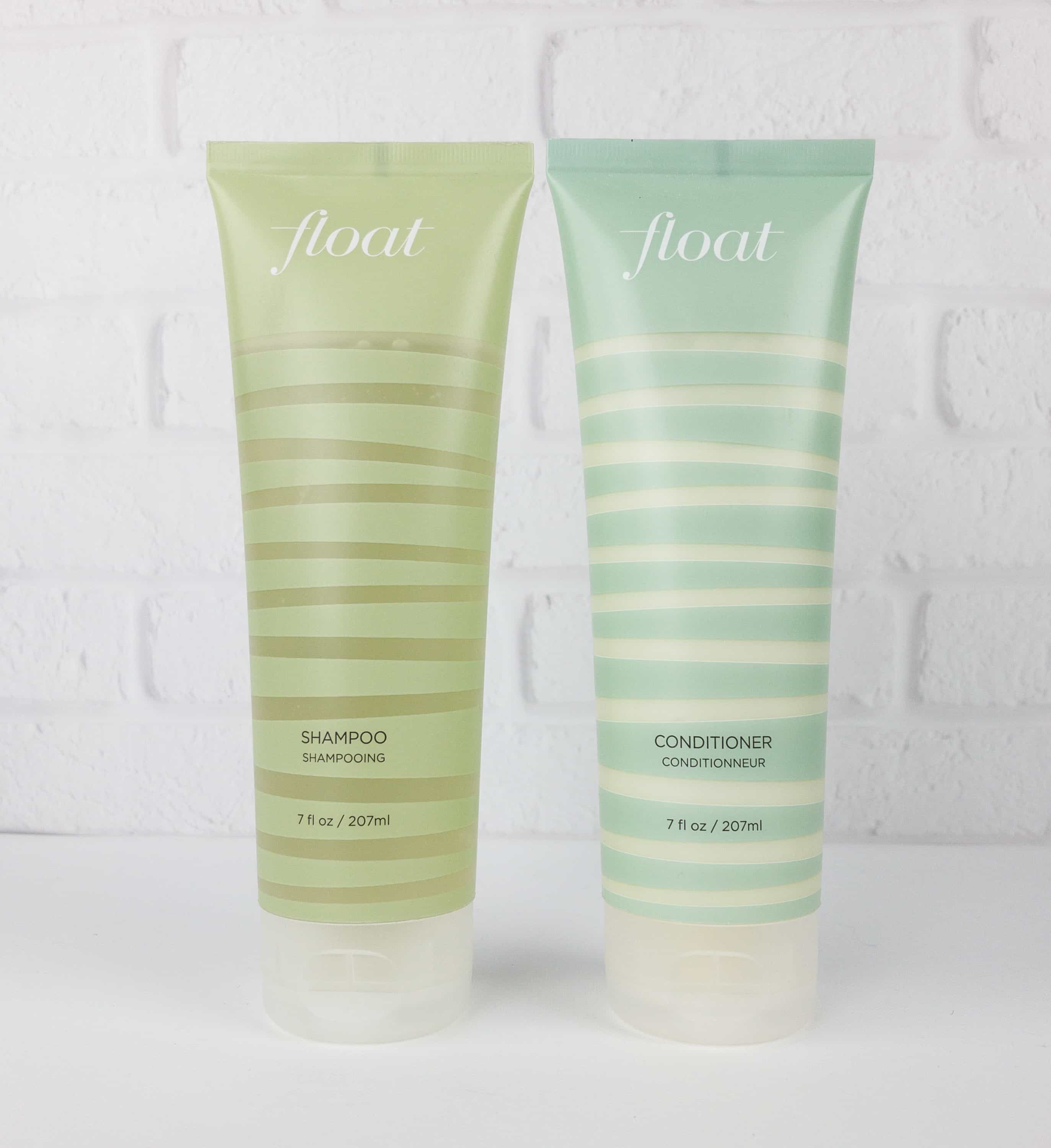 William Roam Shampoo and Conditioner ($13.11 each) This combo was formulated with certified Hawaiian Deep Sea Water sourced in Hawaii.
The shampoo lathers well, while the conditioner made my hair feel soft and smooth. I am not returning to Hawaii anytime too soon but I loved the reminder of my recent trip!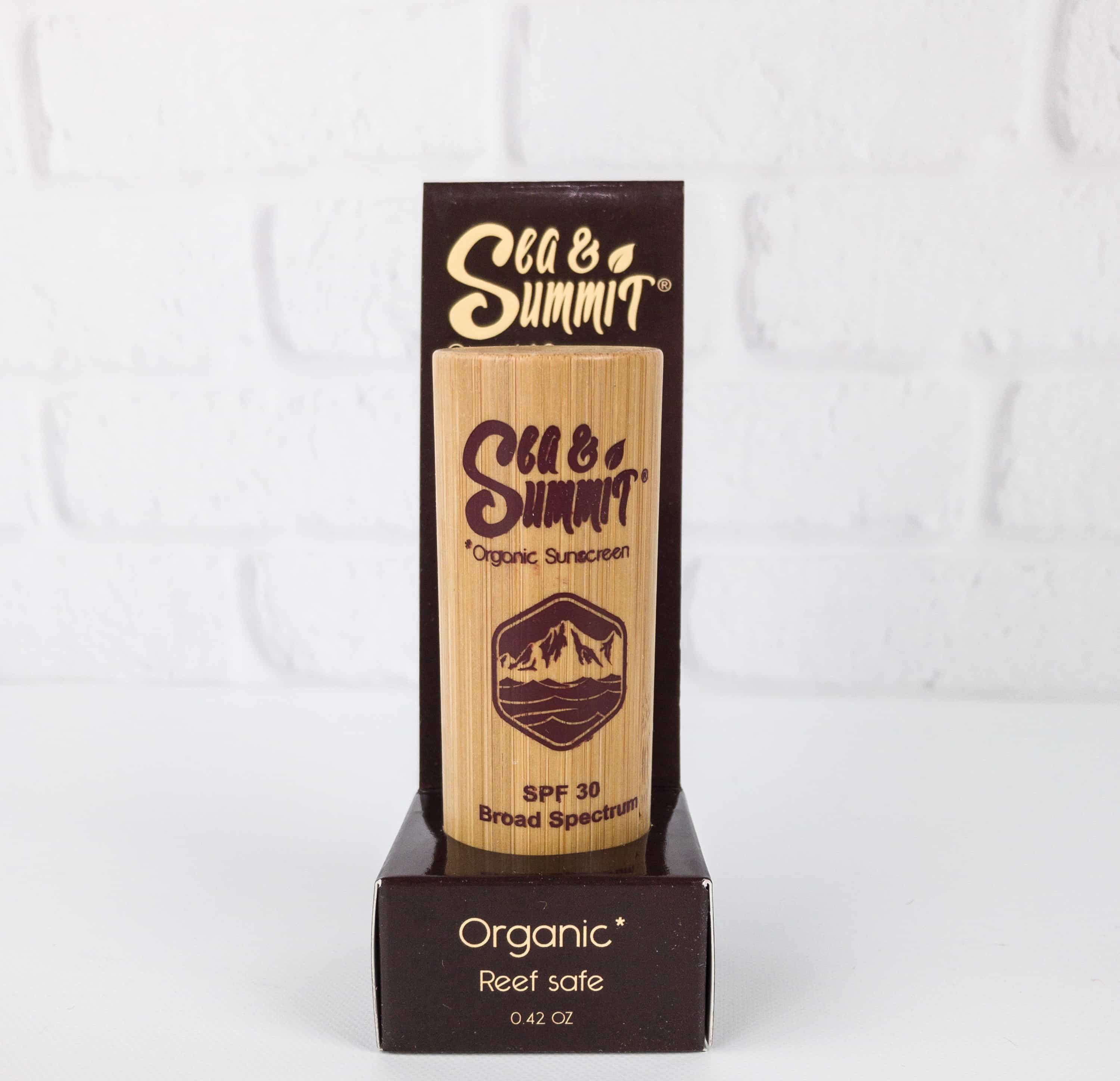 Sea And Summit Face Sunscreen Facestick ($15) Useful when you're doing outdoor activities or any water sports. It's not limited to the face though, you can also use it on other parts of the body that needs protection.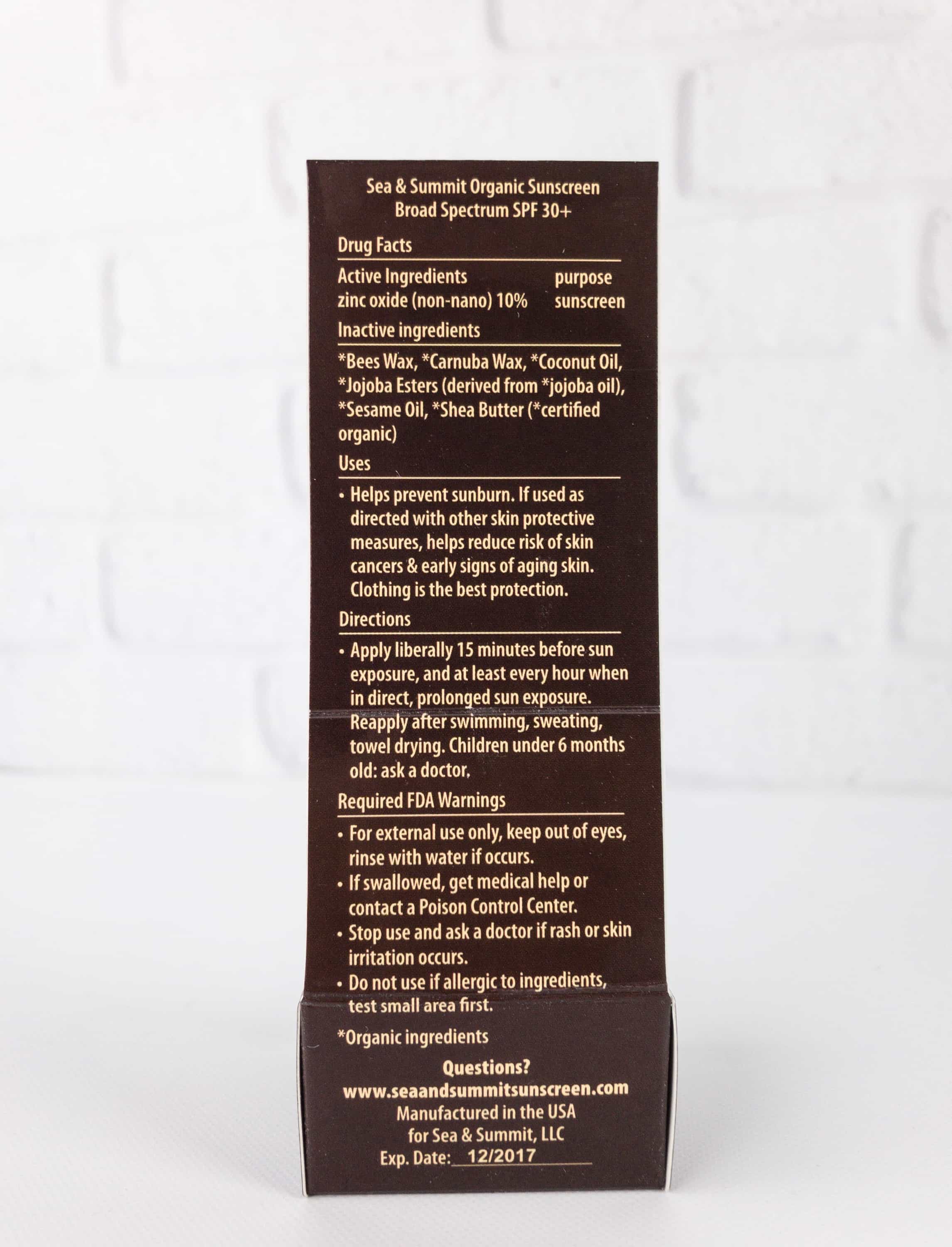 Ingredients and other useful info are indicated on the box label.
It's so convenient to use. You just have to apply and rub in with one swipe and then you're good to go!
Be Genki Be Serene Roll-On Oil ($24) This calming essential oil is made with cold-pressed macadamia, palmarosa, geranium, patchuoii, neroli and rose otto oils. One small roll on the wrist was enough to keep me relaxed.
Buck Naked Soap Company Lip Butter ($3) This vegan lip butter gave my lips some much needed moisture! Ingredients include shea and aloe.
Kinx Active Gel Eyeliner in Syrup ($15) Sweat proof and smudge proof! This retractable pencil also comes with a built-in sharpener, which is just so convenient for people who are always on-the-go. The other variant is Black.
Jersey Shore Cosmetics Eyelash Curler ($30) For longer and more glamorous lashes!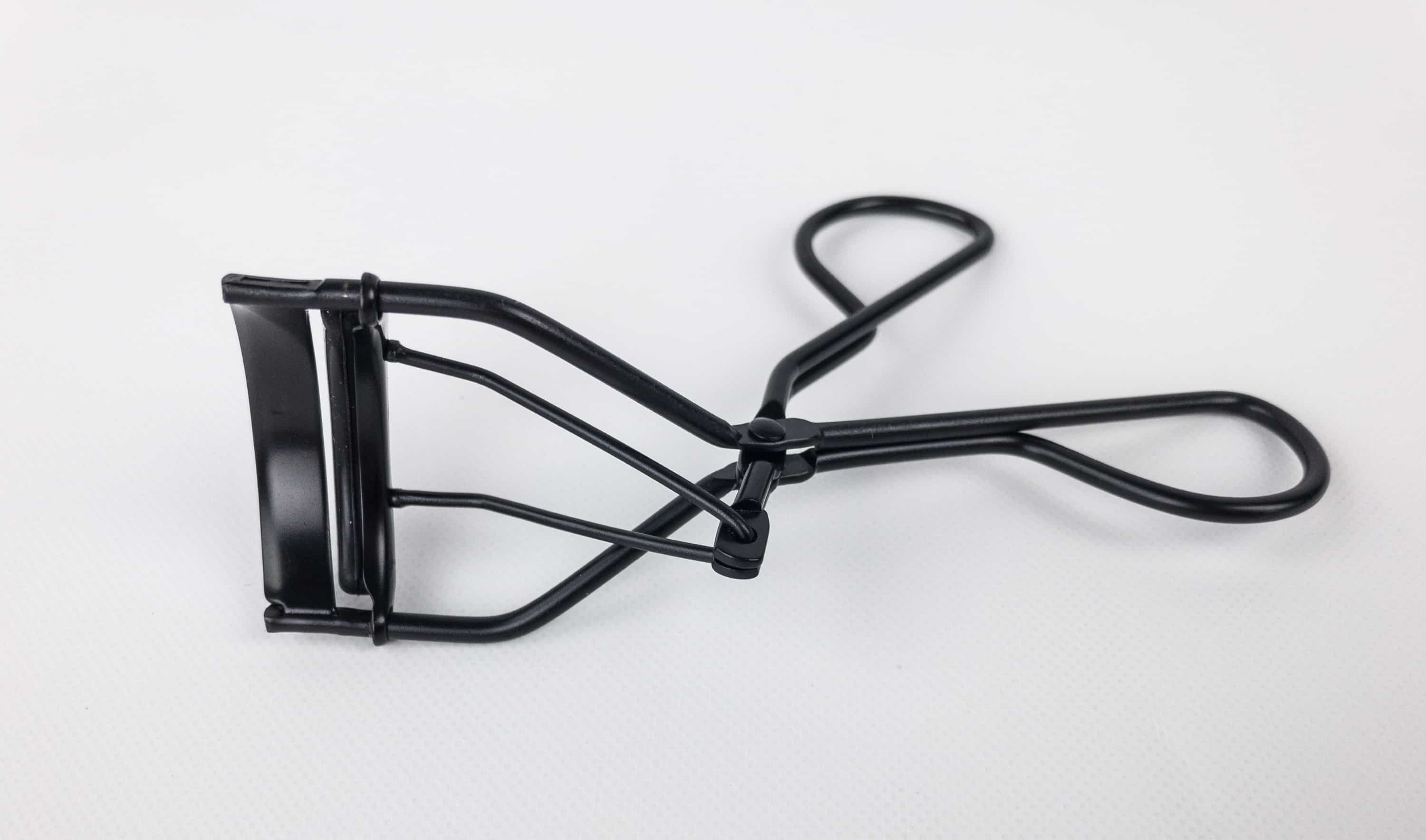 It's suitable for all eye shapes and its cushion silicon pad allows the lashes to curl without crimping.
1 World Sarongs. The perfect tropical accessory came with a handmade bamboo box.
Made with rayon, this sarong would make a nice, lightweight bikini cover-up.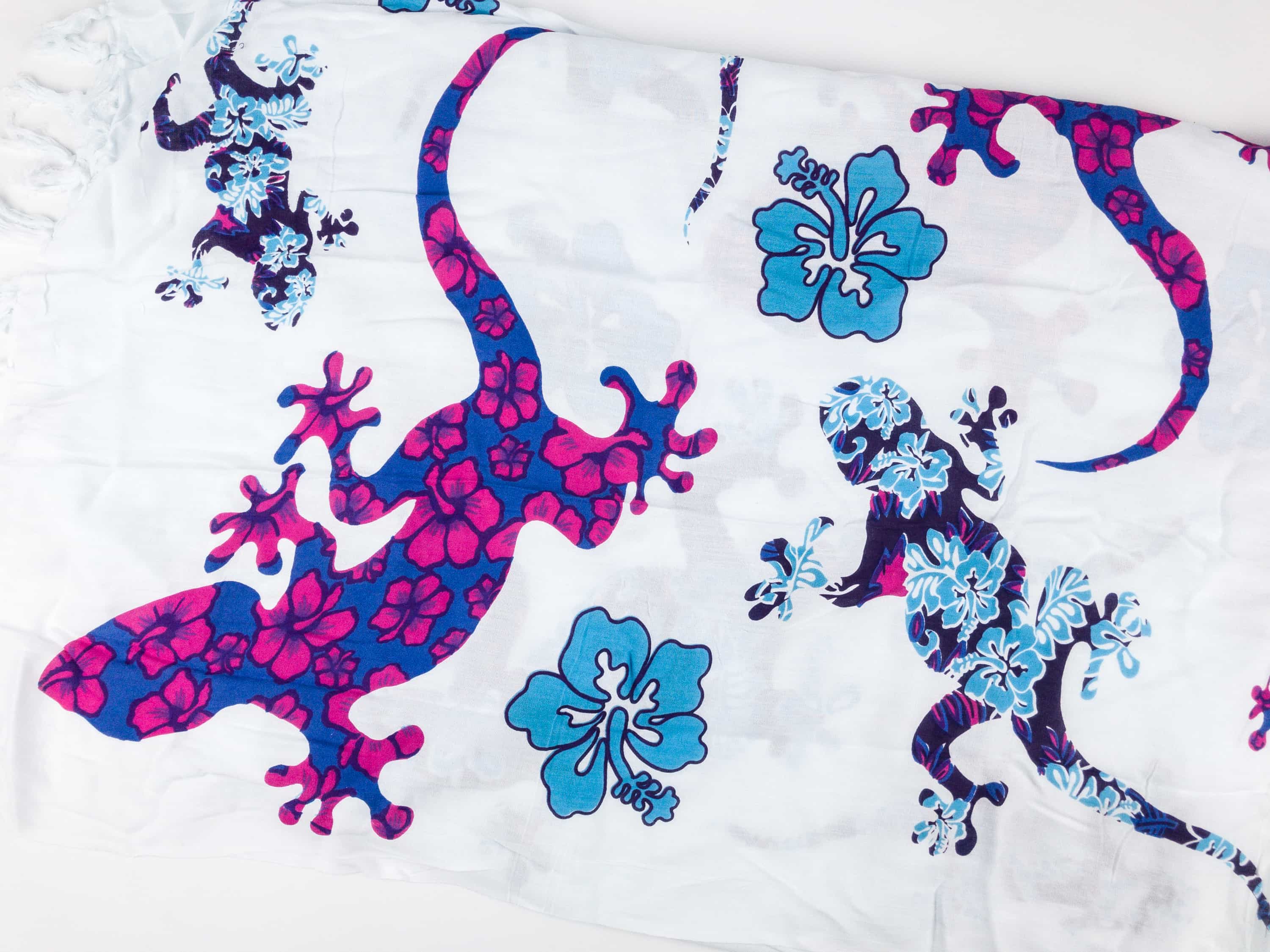 Aside from wearing it around your waist, you can also tie it around your neck, over one shoulder or knotted.
This box is always worth the cost, which is only $75. In case you're wondering, yes it's the Winter Box and they still send summer items because this is a tropical-themed and travel-themed subscription year-round. For me, it is a great lifestyle box if you like unique boutique-style items and if you believe that it's always summer somewhere in the world. ?
What do you think of this quarter's destination box from The Wanderlust?Visit The Wanderlust to subscribe or find out more!