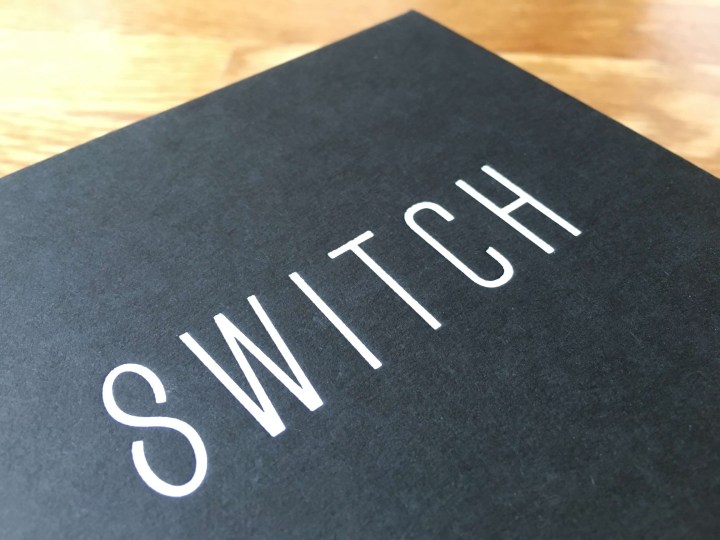 Switch is a jewelry subscription that lets you rent designer jewelry starting at $29 a month. You can wear the pieces for as long as you like, or switch them out for new piece(s) whenever you want. Shipping is always free. The jewelry, which includes pieces by Hermes, Alexander McQueen, and Celine, among others, averages $500, and includes necklaces, bracelets, and earrings. Jewelry is cleaned between wearers.
I have always admired fun statement jewelry on other women, but I can never bring myself to commit to a piece. Who wants to spend $500 on a piece of jewelry that you may wear only a few times before it goes out of fashion? But who wouldn't like having an amazing new piece whenever you go out? Not being an heiress or a tech entrepreneur, and having a firm frugality-is-golden Midwestern upbringing, I figured this kind of jewelry was out of reach for me. Enter Switch, which lets you have fun without the commitment. It's like internet dating for jewelry!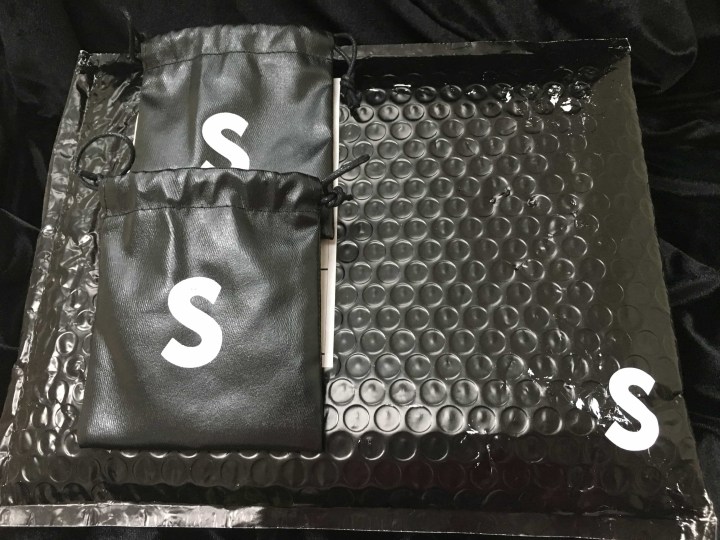 Sign-up is simple. You look through the collection and pick the pieces you like. The redesign of the website makes it easy to know which pieces are available. So, just like you're shopping, you pick what you want, put them in your closet, and check out. Shipping is free both ways. Wear it as long as you like, and send it back when you're ready for something new. I have the Black plan, which allows me to have three (!!!) pieces at any one time for $69 a month.
Switch recently redesigned its packaging, and it's all new and Switch-branded. Don't forget to save that black shipping envelope, though — you'll need it to send the jewelry back.
DEAL: Get half off your first month on any plan. Use coupon code HELLOHALF.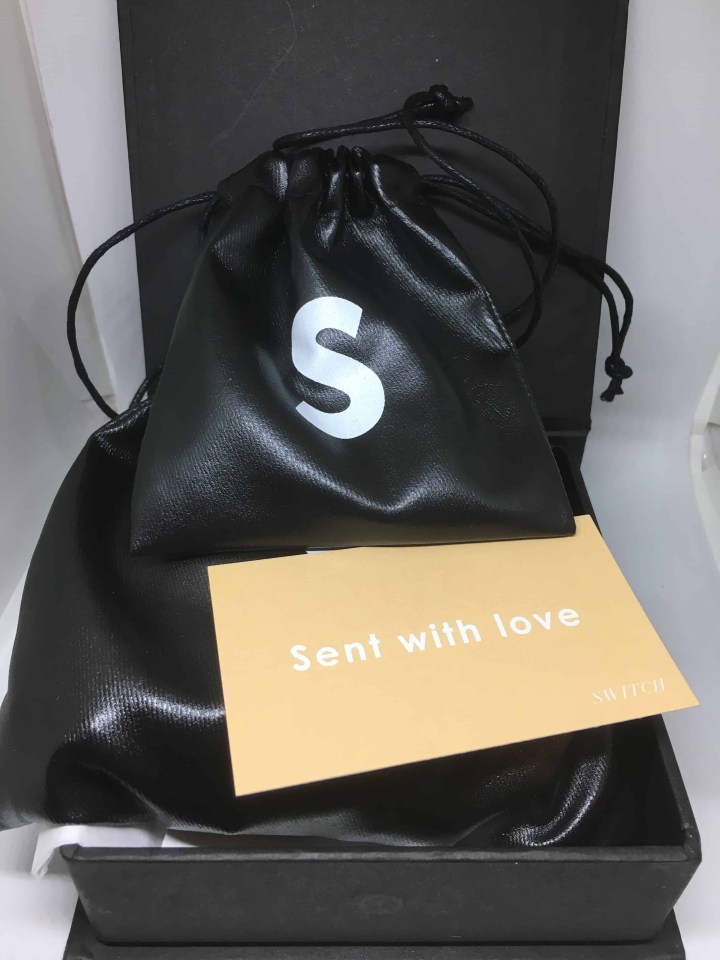 Switch is always changing up its inventory, so there's always something new and fun to select. This month, I picked out silver-tone items to wear to a few parties. I got the Gucci Vintage Boule Beaded Toggle Choker ($300 retail value), the Yu Diamond Disc Stud Earrings ($950 retail value), and the Vita Fede Mini Titan Silver and Marble Bracelet ($375 retail value).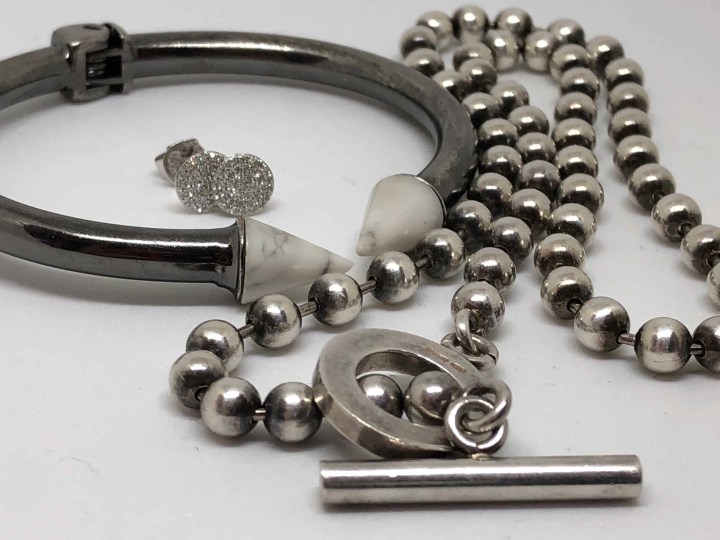 First up was the Gucci Vintage Boule Beaded Toggle Choker ($300 retail value).
Loyal readers (hi, Mom!) will know that I am not a huge fan of choker necklaces, because I am not a pre-teen girl.  While this is called a choker, it's really more of a classic beaded strand.  The silver-tone metal necklace's length is 16″ and the width is .5″.
You can see the Gucci logo on the clasp. The toggle-style clasp is easy to do behind your head, and it also looks pretty sharp on its own, so you could wear it facing front if you so desired. The metal is an antiqued silver color, which fits its classic styling and will go nicely with all skin tones.
This is a lovely, classic necklace.  I wore it with jeans and a sweater to go out to dinner, but it would look great as a simple statement with a black dress or as a fun alternative to pearls under a blazer.  You have to love a piece that can work equally well in the courtroom or the ballroom.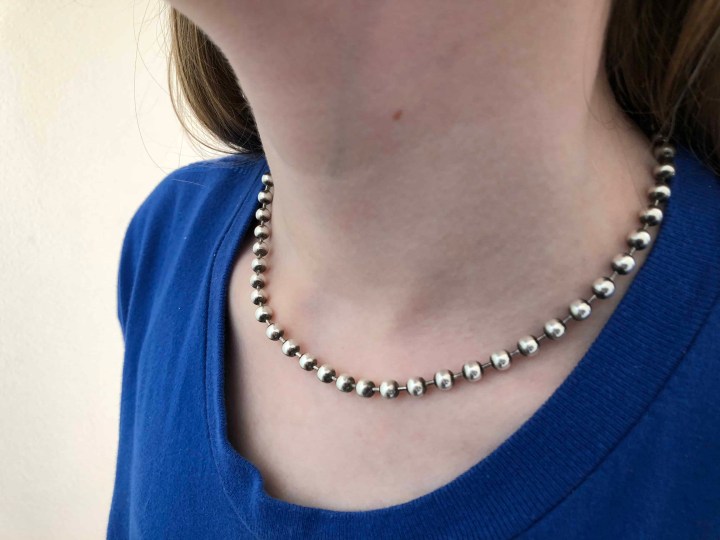 Next up are the Yu Diamond Disc Stud Earrings ($950 retail value).
These elegant studs are from one of Switch's new fine jewelry lines — I love that I can select from true quality materials alongside the fun costume pieces. These push-back post earrings from Yu are 14K white gold with diamond chips (.190 total carat weight). They have a bright sparkle that really catches the eye. They are about .33″ wide. You can see the material stamp on the back of the stud (585 meaning 14K, of course).

These are a really pretty edition to the Switch collection. They are a true stud, so they are not going to be the immediate focus of your outfit, but they will instantly make you look pulled-together. If you wanted to rough it up a bit, these would be fun in a second hole with a flashy piece in the first hole. Any age, and any skintone, would look great with these earrings.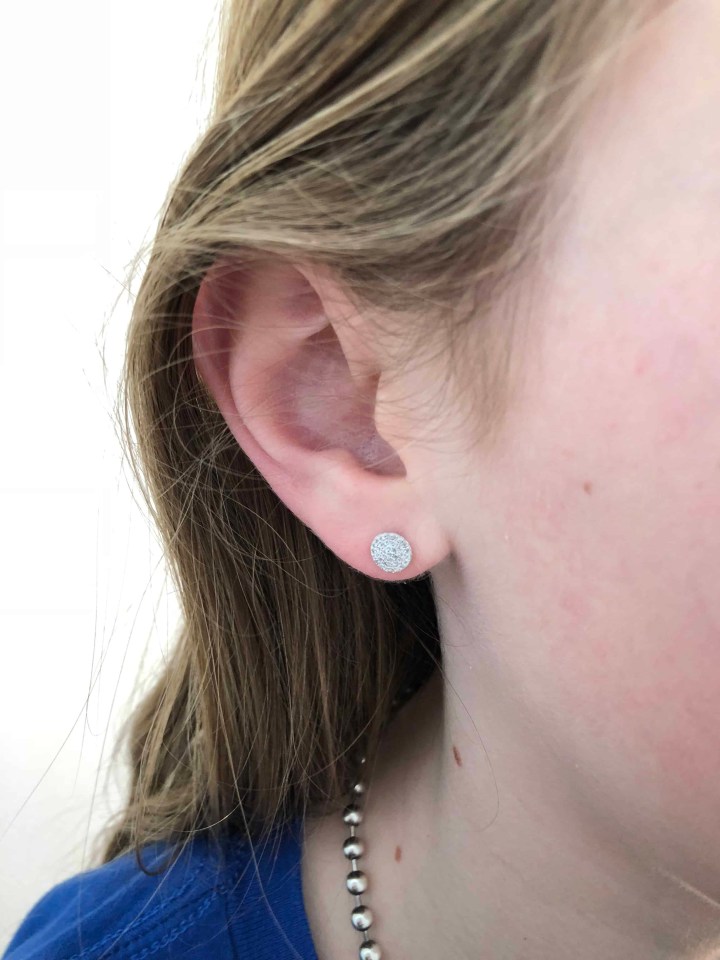 Last up is the Vita Fede Mini Titan Silver and Marble Bracelet ($375 retail value).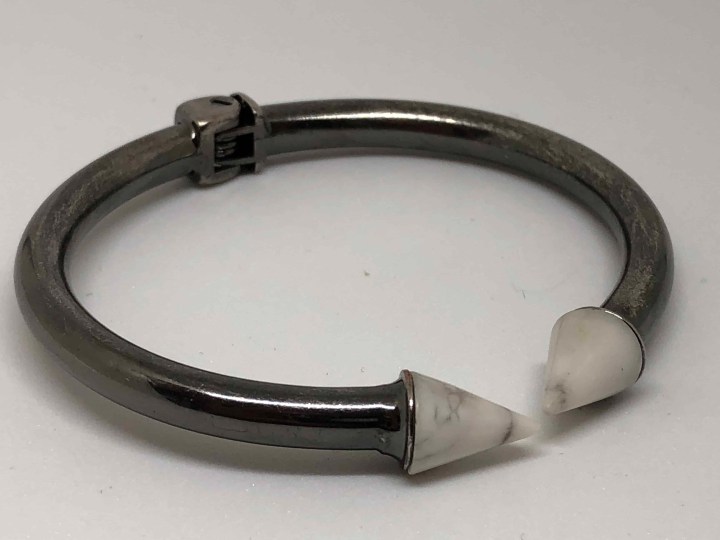 Having gone classic with the necklace and earrings, I decided for a bit of edge (or spike?) with this fun bracelet.  The metal is a tarnished silver-tone metal with marble points. The bracelet has a 6″ diameter with a spring catch that opens about 2″ to allow you to put it on. I have a smallish wrist, so this fit me great, but if you have a larger wrist you might have trouble with it.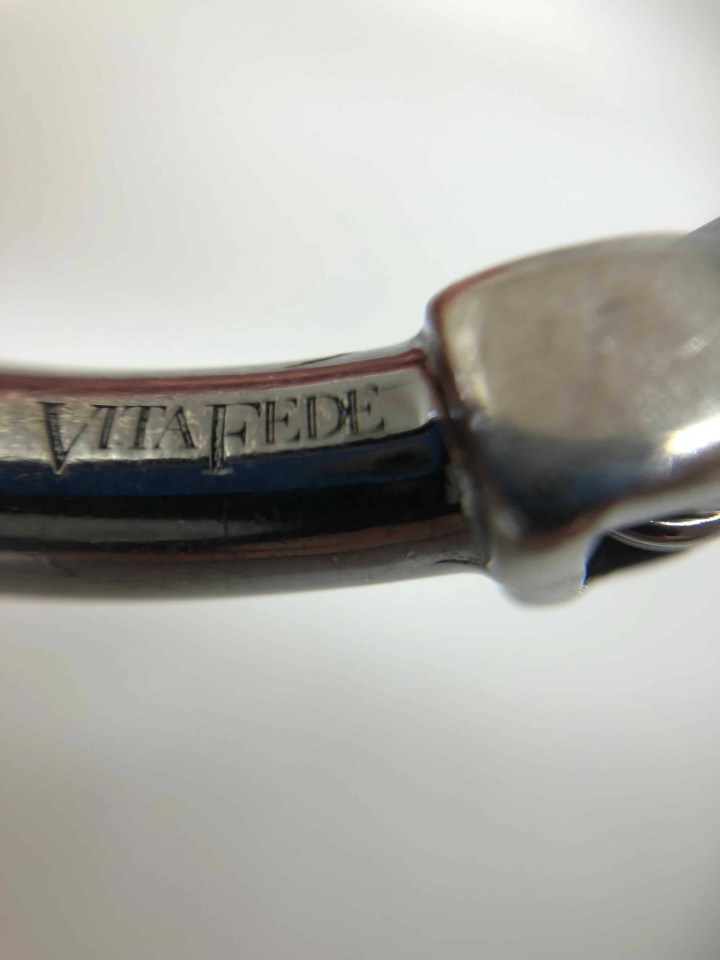 You can see the Vita Fede logo on the underside of the bracelet. I really enjoyed wearing this piece this month. It looks striking on its own, but it also looks great stacked with several other bracelets. I liked the slight subversiveness of wearing this next to my David Yurman cord bracelet and a simple silver bangle.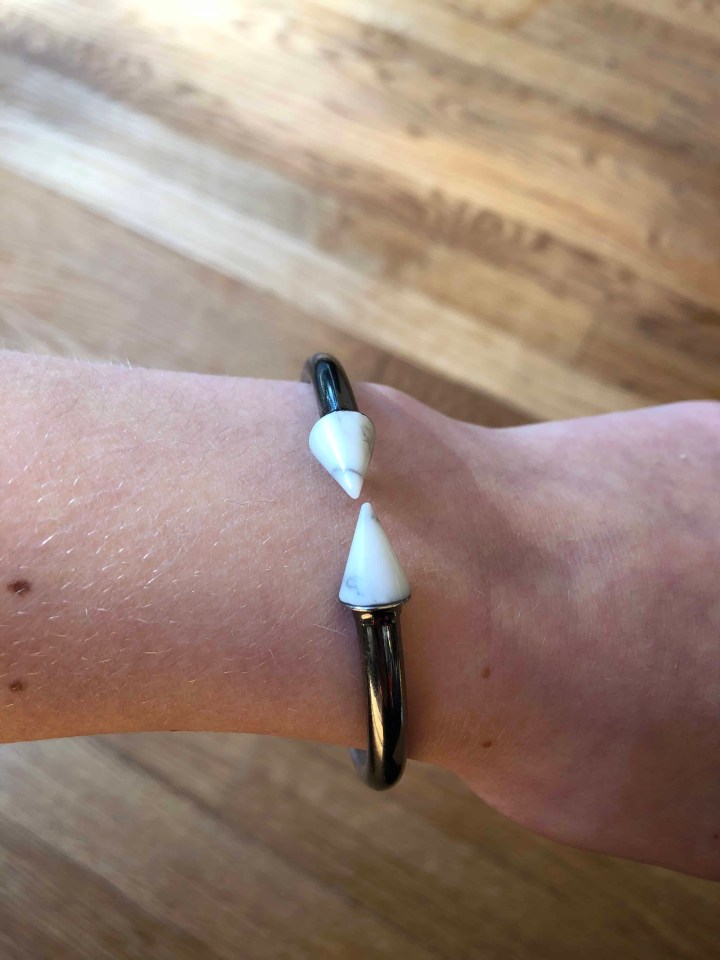 And that was our month! It was a fun mix of high and low, classic and edgy. I sent everything back for a new shipment, but if I had fallen in love with anything, I could have purchased it at a discounted price. Also, every month, I get $10 toward a future purchase. I definitely have my eye on a few things.
Overall, Switch is a really fun experience. I really like the variety of pieces available. I love the idea that I can go "shopping" for new jewelry anytime I want. Given the retail prices of the pieces (over $1500 total in this shipment!), the $29-69/month is very reasonable value. With that money, I can either buy a new piece of jewelry every 1-2 years, or I can have a new piece whenever I want. For this kind of statement jewelry that may have a shelf life of your interest or that of the fashion world's, the economics really do weigh in favor of renting. I can't wait to get my next Switch!
Have you tried Switch? Which piece is next in your queue? Let us know in the comments below!