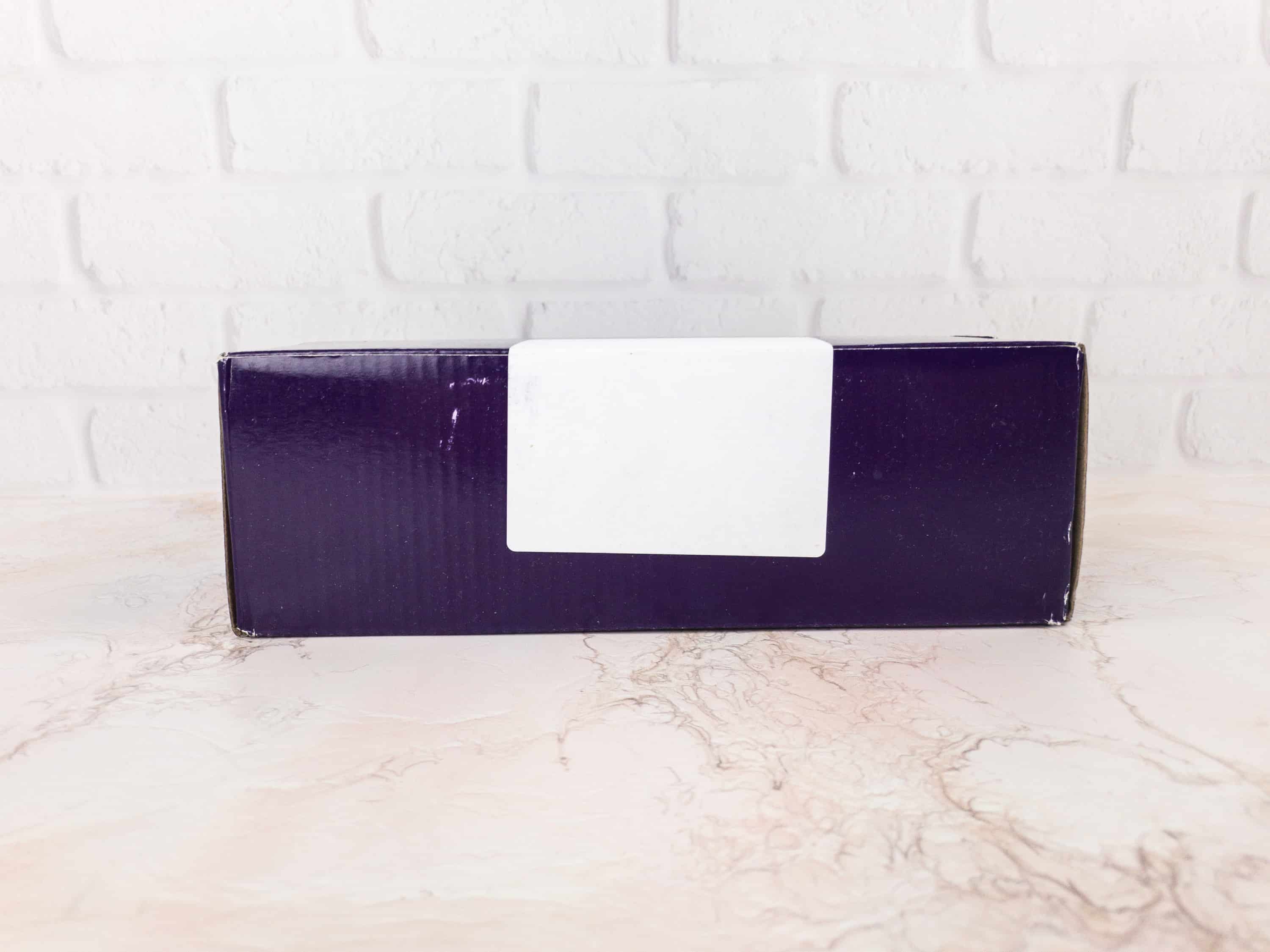 StitchyBox is a bi-monthly subscription box for counted thread embroiderers and cross-stitchers. There are two options, the Big Picture Box and the Detail-Oriented Box. With both styles, you'll receive a variety of threads from staples like DMC to specialty threads you may not have met yet. Boxes may also include embellishments, stitching accessories and other goodies, with a total value of about $35 per box. They also have a "Just The Threads" subscription.
With the Big Picture Box, you may choose between:
2 Fat 16ths (one 14-16 count Aida, one 28-32 count linen OR evenweave – your choice) OR
1 Fat 8th (Aida, linen or evenweave).
With the Detail-Oriented Box, you may choose between:
2 Fat 16ths (one 32-36 count linen, one 40 count linen) OR
Select 1 Fat 8th (either 32-36 count linen or 40 count linen)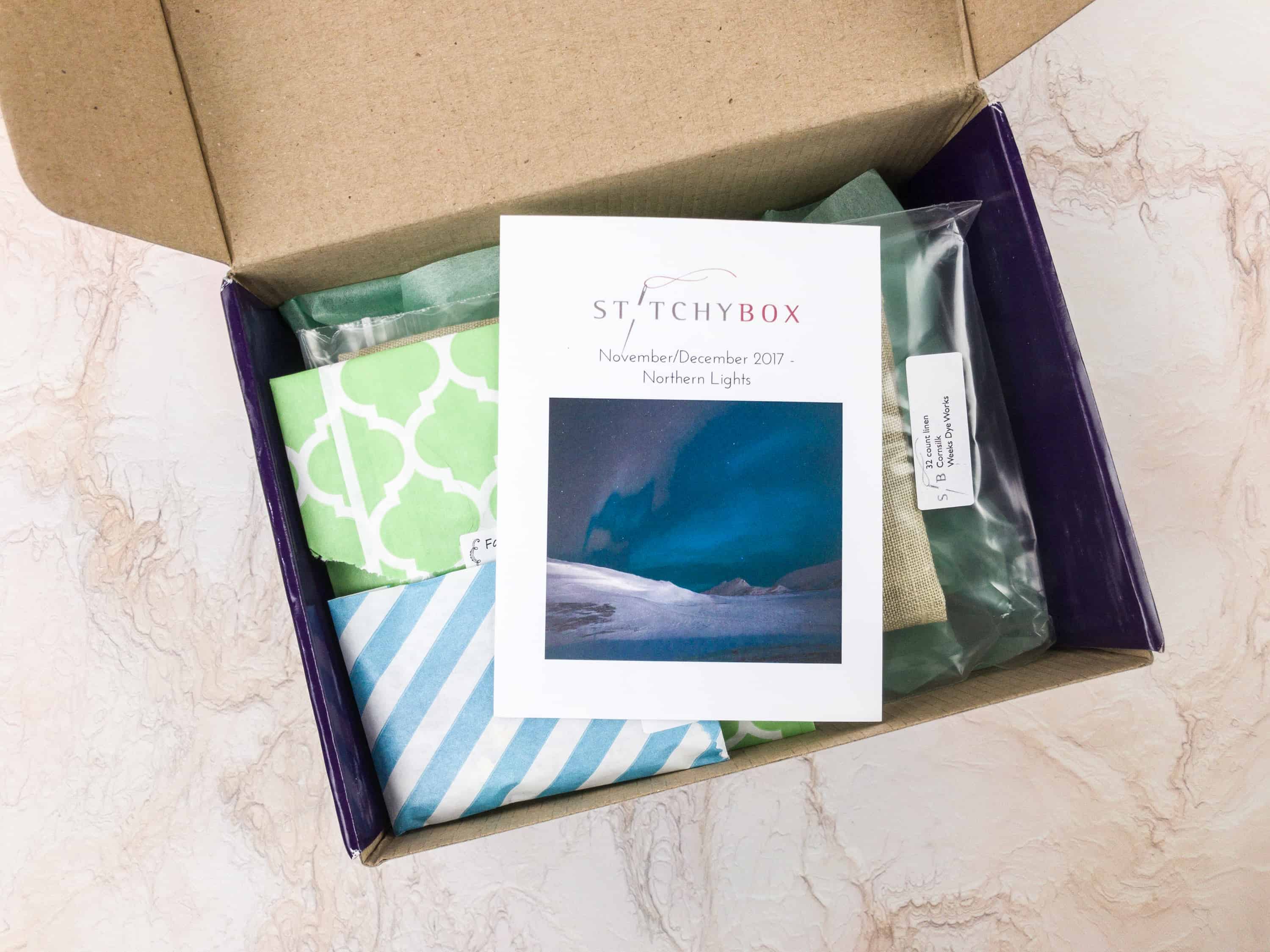 Stitchy Box also offers add-on subscriptions (also available stand-alone): Stitch It Up (XS charts), Bling It Up (bead & crystal), Buttoned Up, and Thread It Up, as well as limited edition chart designs and series.
This month the inspiration was Northern Lights. The palettes for 2017 are found in nature.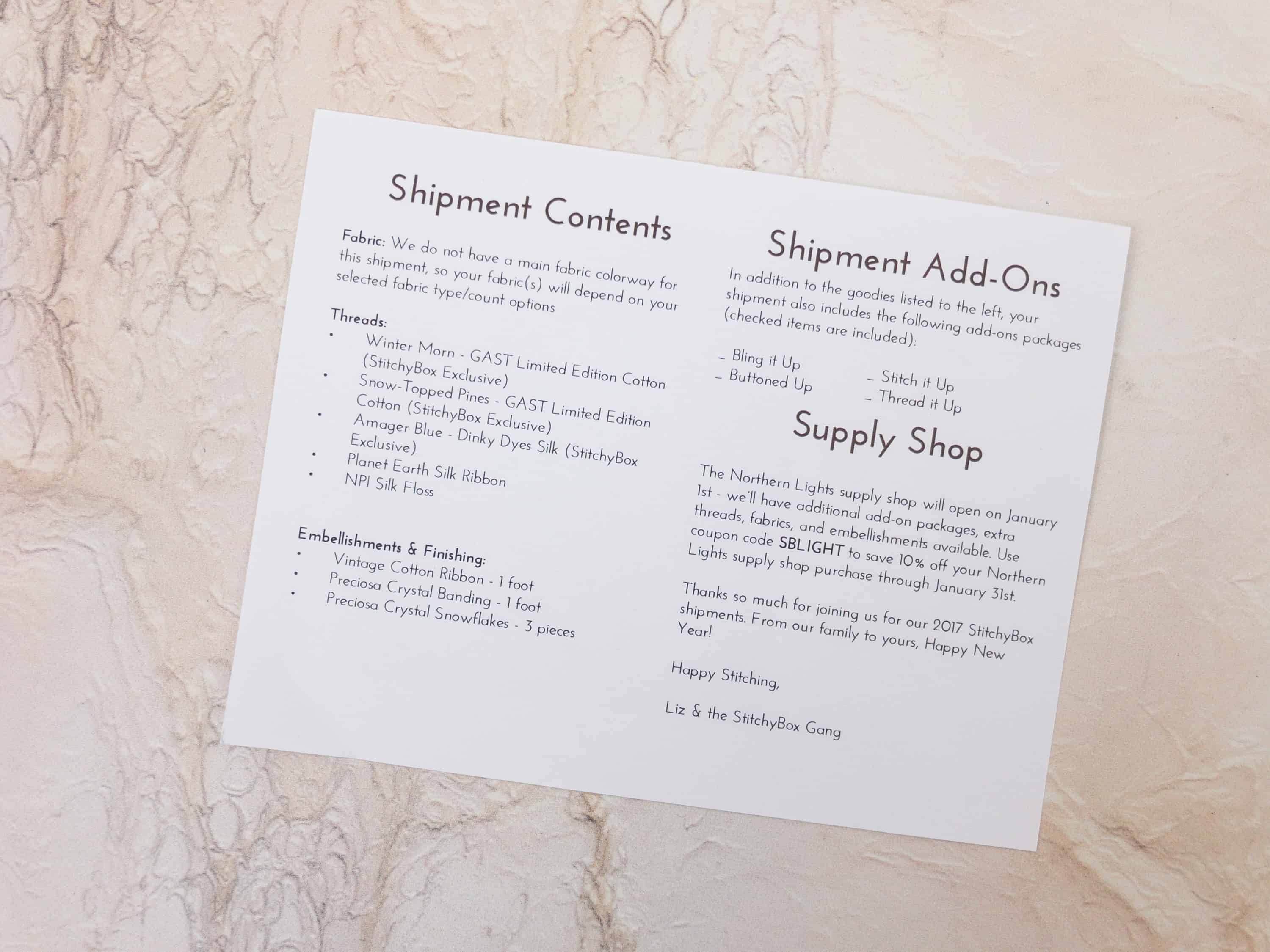 The information card gives a bit of details about each item, plus info about the supply shop (you can buy more of what you love, but usually only for a limited time – supplies are sometimes hand-dyed just for this box).
All the goodies this month!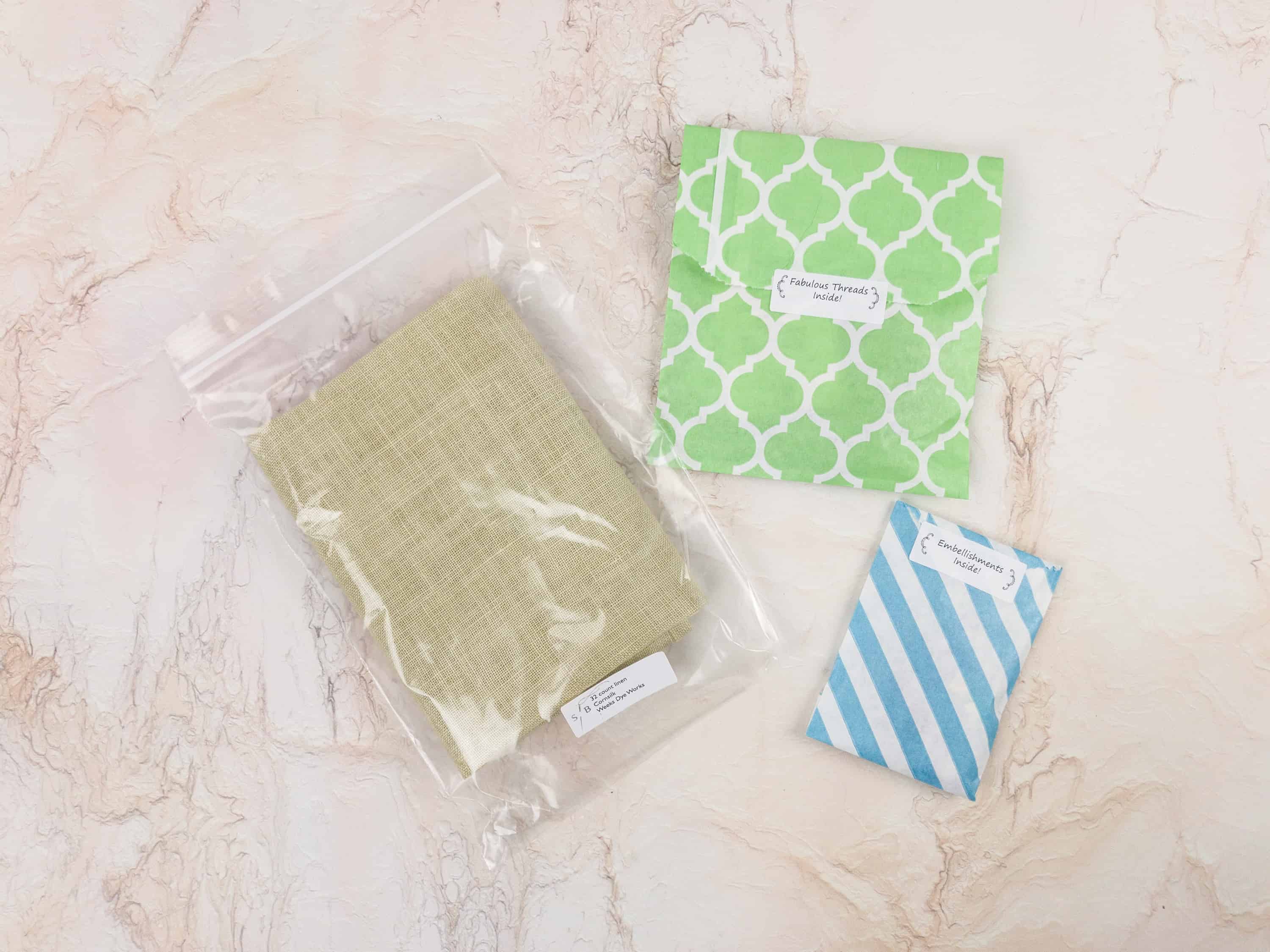 The items in the box are neatly packed.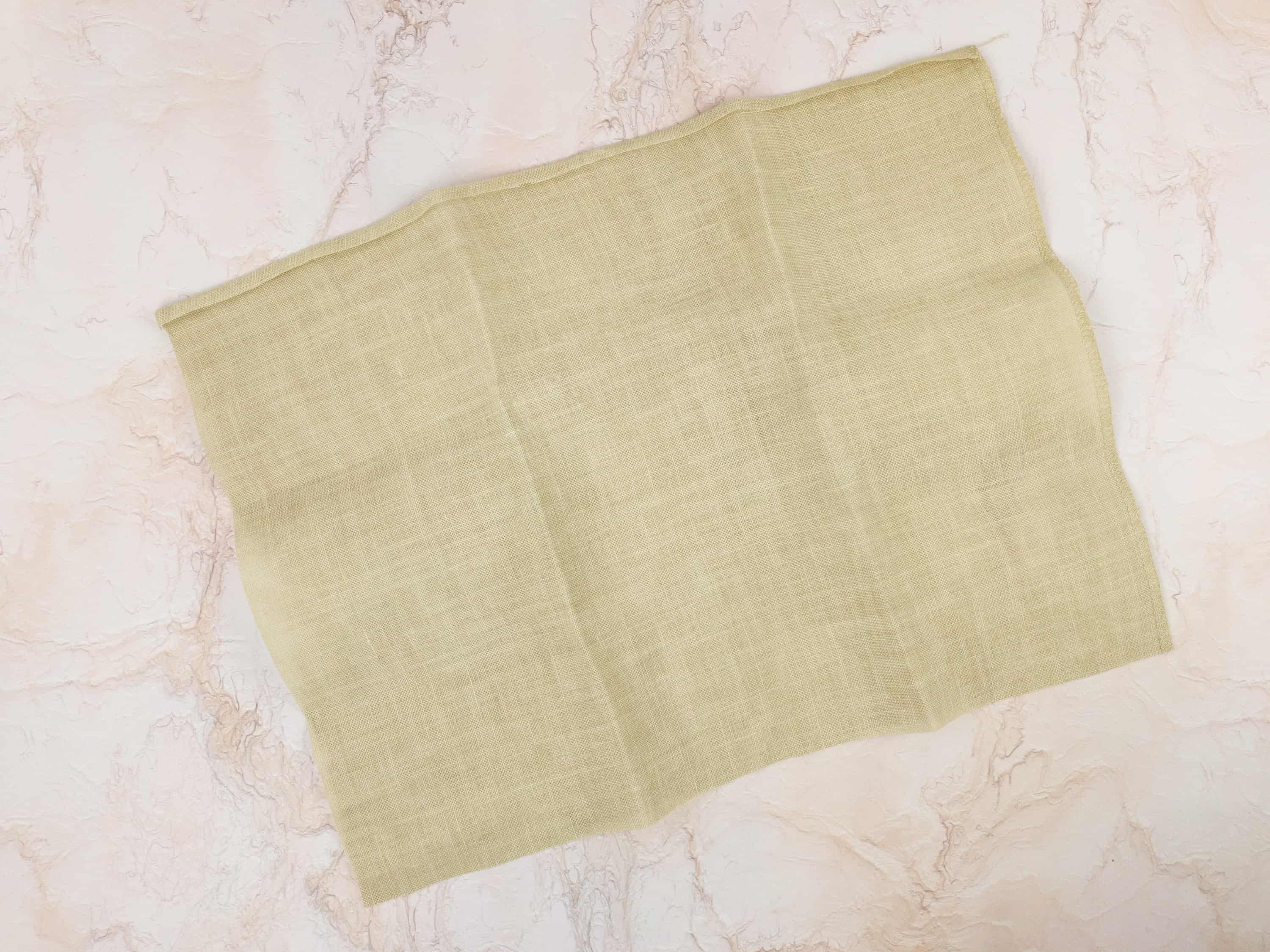 Weeks Dye Works 32 Count Linen Corn Silk ($5.81) This hand dyed 100% linen fabric is a beautiful natural color!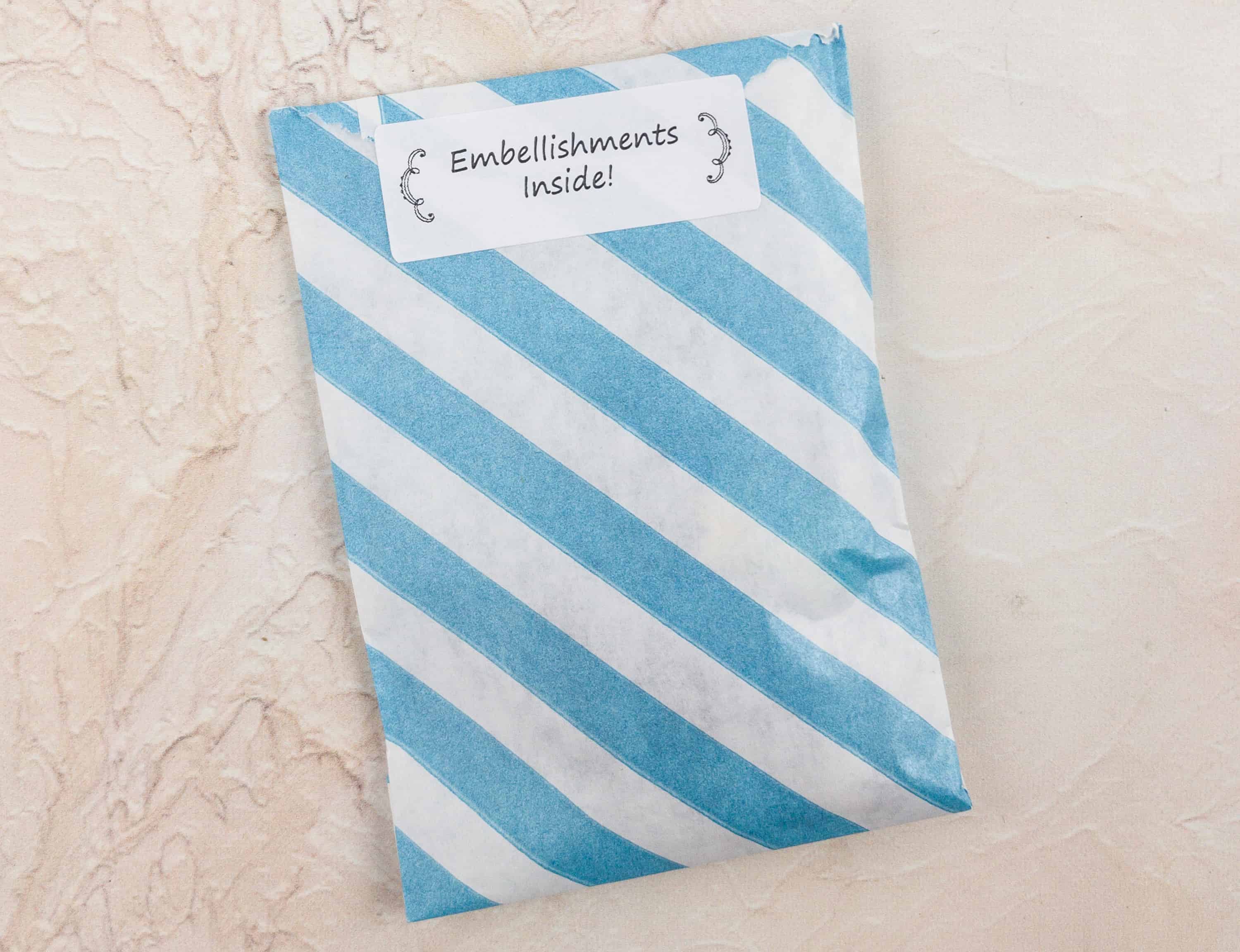 Embellishments & Finishing Set. The envelope has blue and white stripes and it contains a ribbon, a crystal banding, and small crystal snowflakes.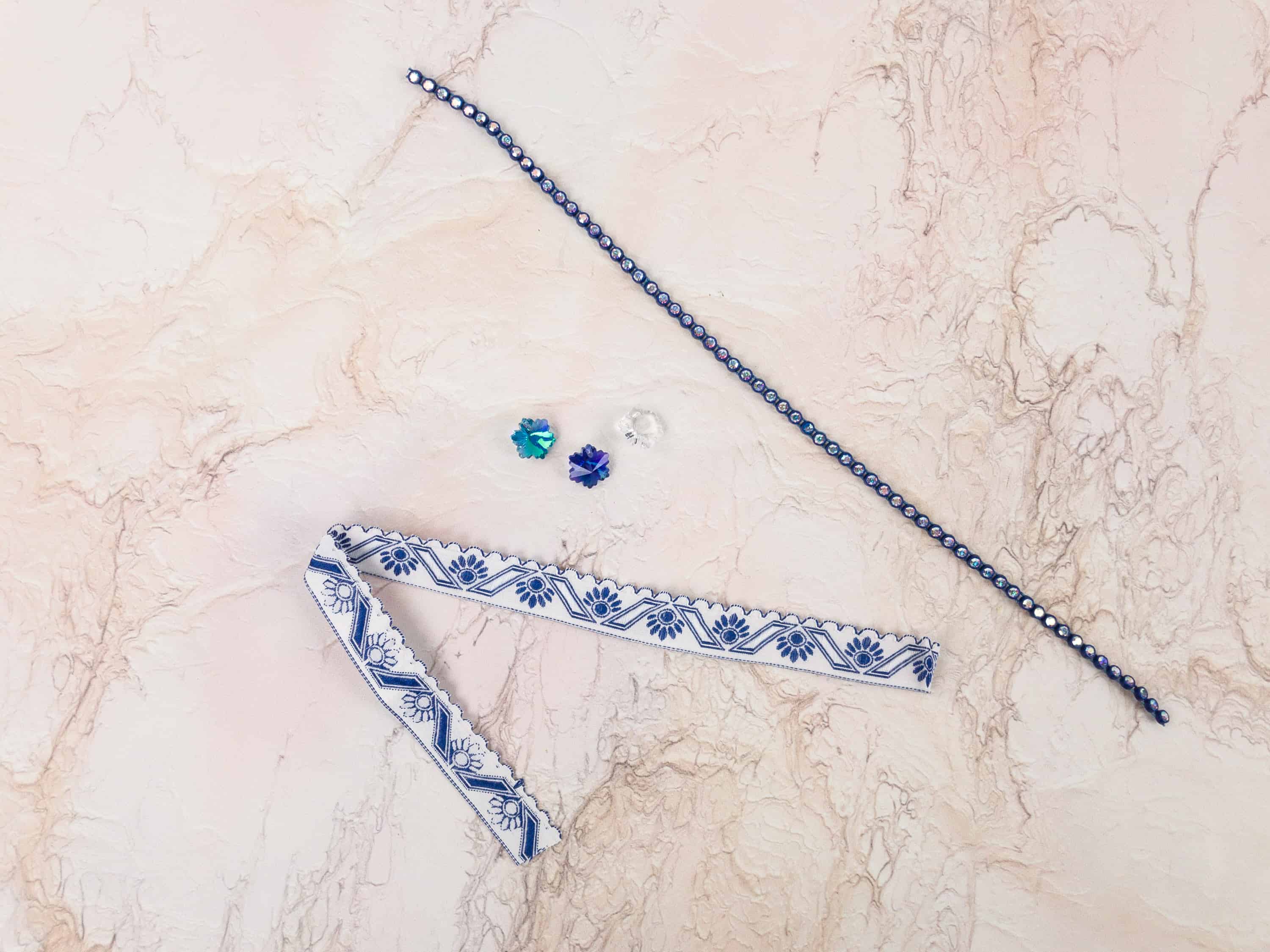 Vintage Cotton Ribbon ($2) First embellishment is a cotton ribbon with a blue embroidered vintage pattern. One side of the ribbon is scalloped. I like the Norwegian pattern – a nice echo of the Northern Lights theme!
Preciosa Crystal Banding ($3.50) A gorgeous set of AB crystals joined together by a blue plastic band. I think you can snip them off for individual use or couch the whole string right on. This would be perfect for a border for finishing.
Preciosa Crystal Snowflakes. I received 3 crystals which are shaped like snowflakes. One of them is clear, while the other one is light blue, and the last one is dark blue.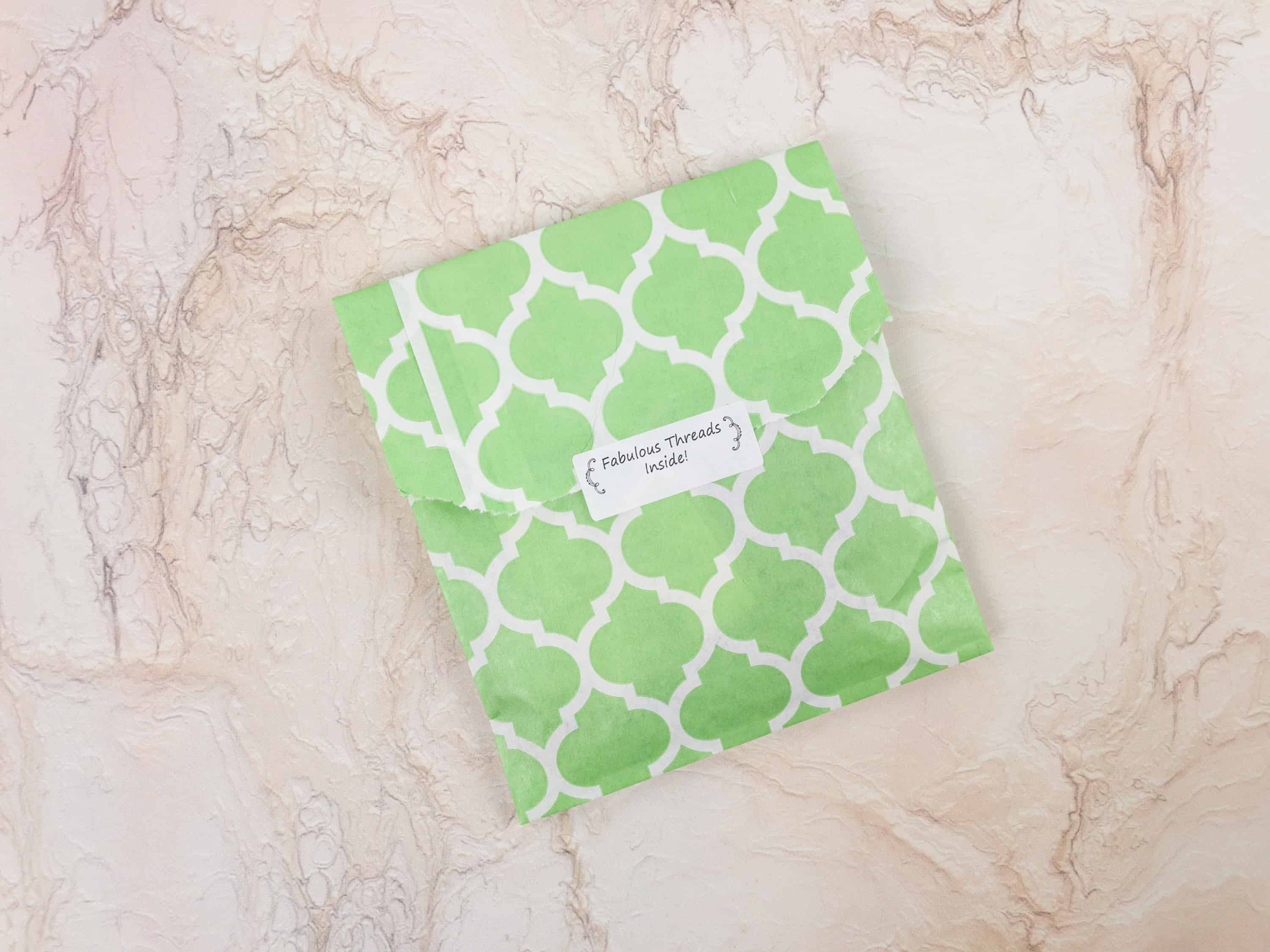 Northern Lights Thread Set ($17.37) The second packet is patterned in green and white. It contains all my threads for this month.
NPI Silk Floss is a super light shade of grey, almost blue, almost green. Very ethereal!
Gentle Arts Limited Edition Floss – Snow Topped Pines is a pine green shade – a sort of end of winter dull pine green.
Gentle Arts Limited Edition Floss – Winter Morn is a purplish shade of grey. This is so pretty!
Dinky Dyes Silk – Amager Blue is almost similar to navy blue except with some slight variegations and a rich vibrant color. Dinky Dyes silks are always one of my absolute favorites. I can't wait to work this in!
Planet Earth Silk Ribbon is greyish purple. It's 1.3mm thick. This would be best for embellishing or finishing.
I love StitchyBox's Northern Lights theme. Everything's high-quality and the colors really lived up to the theme with some beautiful coordination. I did feel like the Snow Topped Pines was a bit out of place palette wise, even though it went with the theme (but I'm a hardcore blue and purple fan). That being said – even when it's not your favorite color, you still will really use it for cross stitch. It's always the weird/not my fave colors that I use first!
What do you think of this month's box?