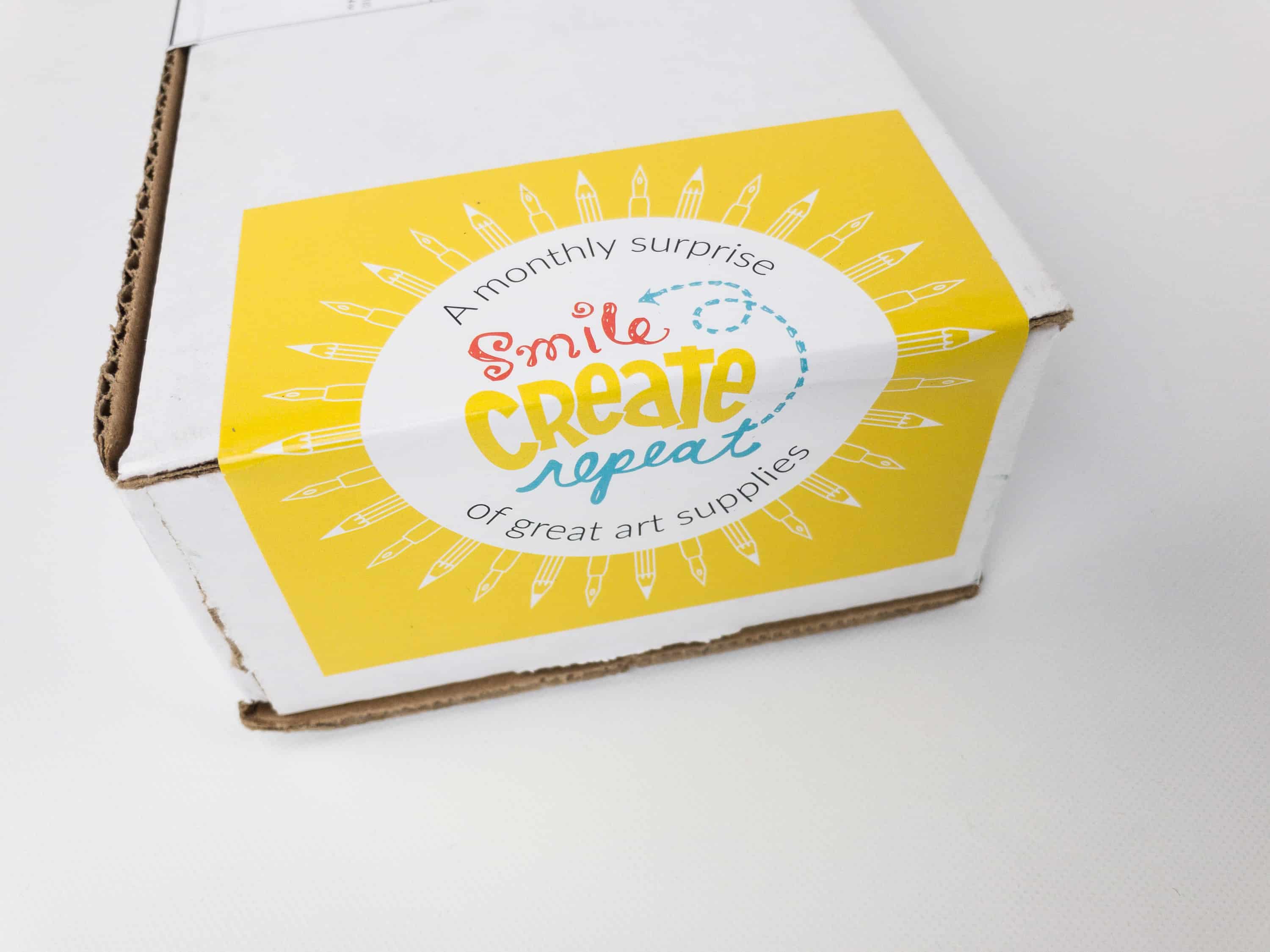 Smile Create Repeat is a monthly delivery of quality art supplies, hand selected by artists along with the tools and ideas to explore and create, from child to adults. They provide an exciting array of new, distinct art supplies every month.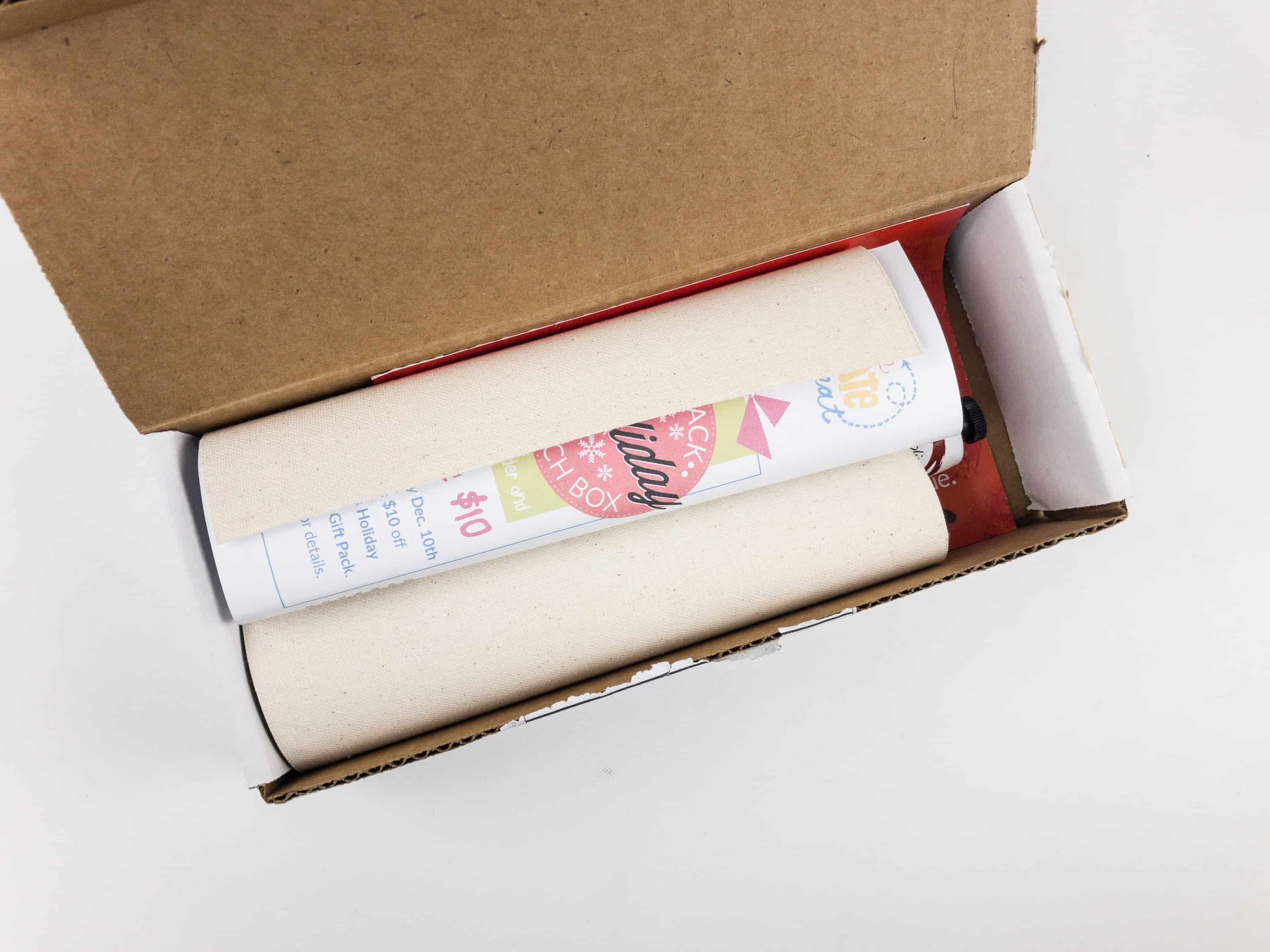 DEAL: Get your $10 off your first box! Use coupon code TAKE10.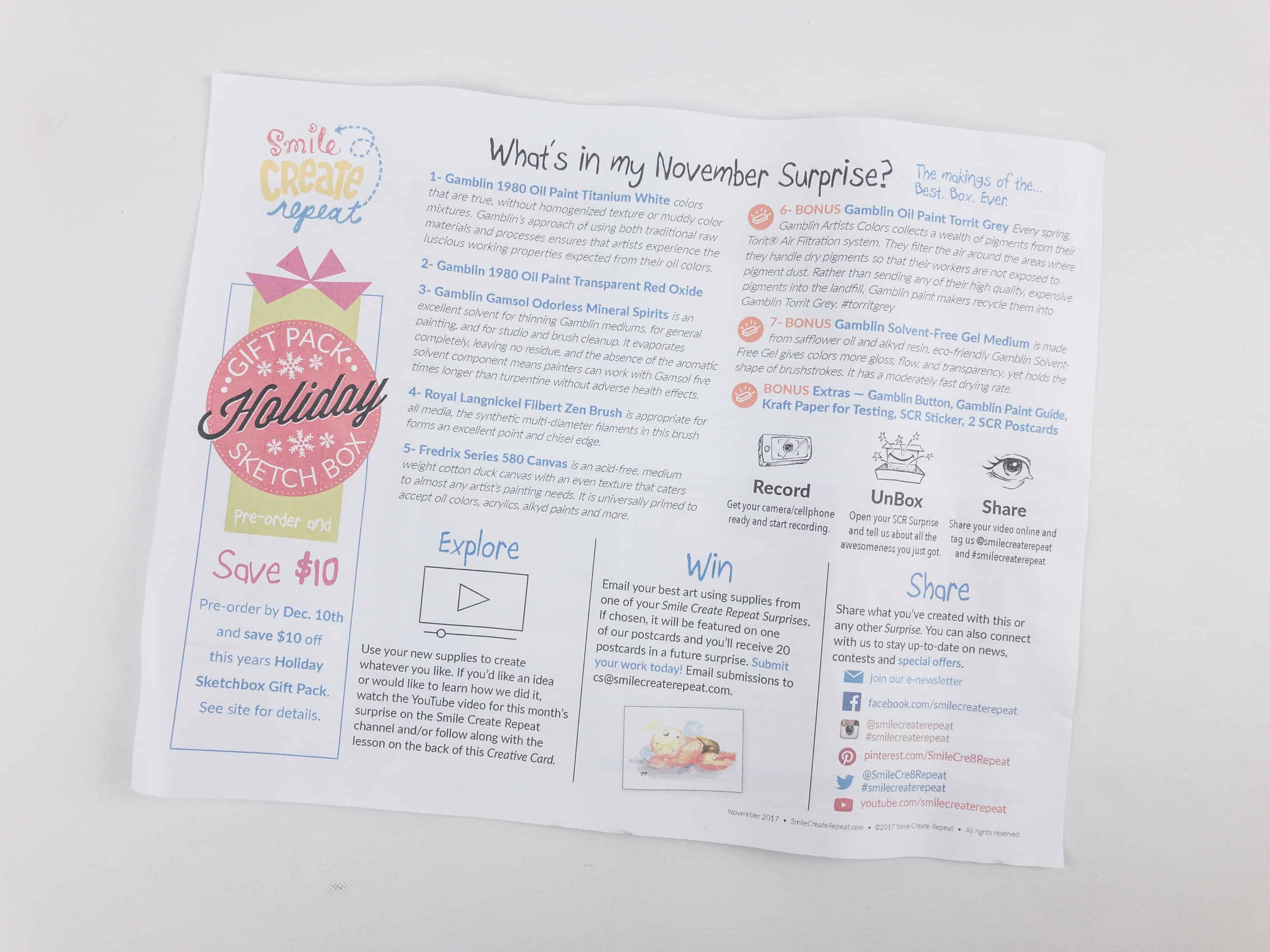 An info sheet about this month's box is included…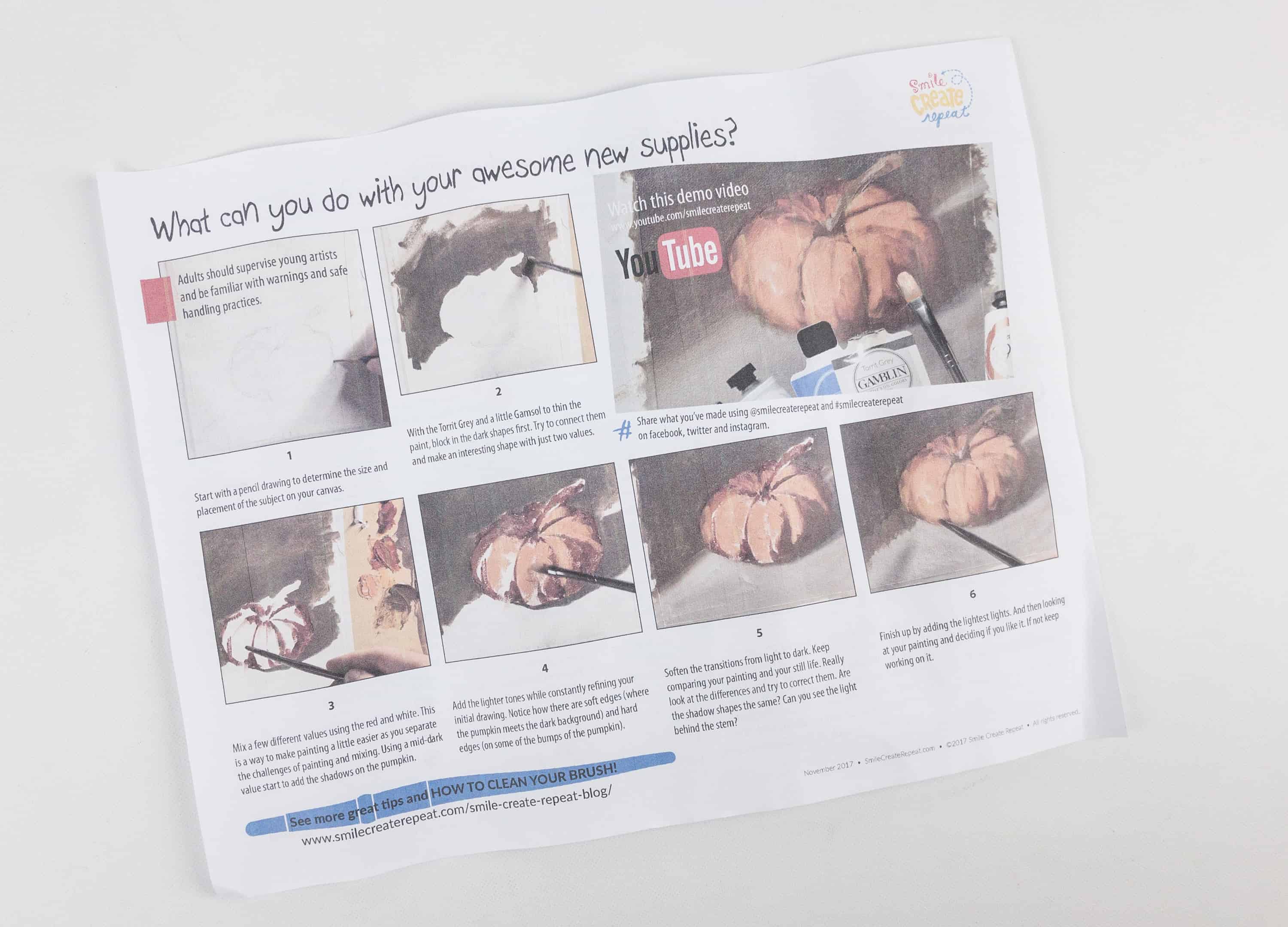 …as well as info on painting techniques and how to take care of your brushes.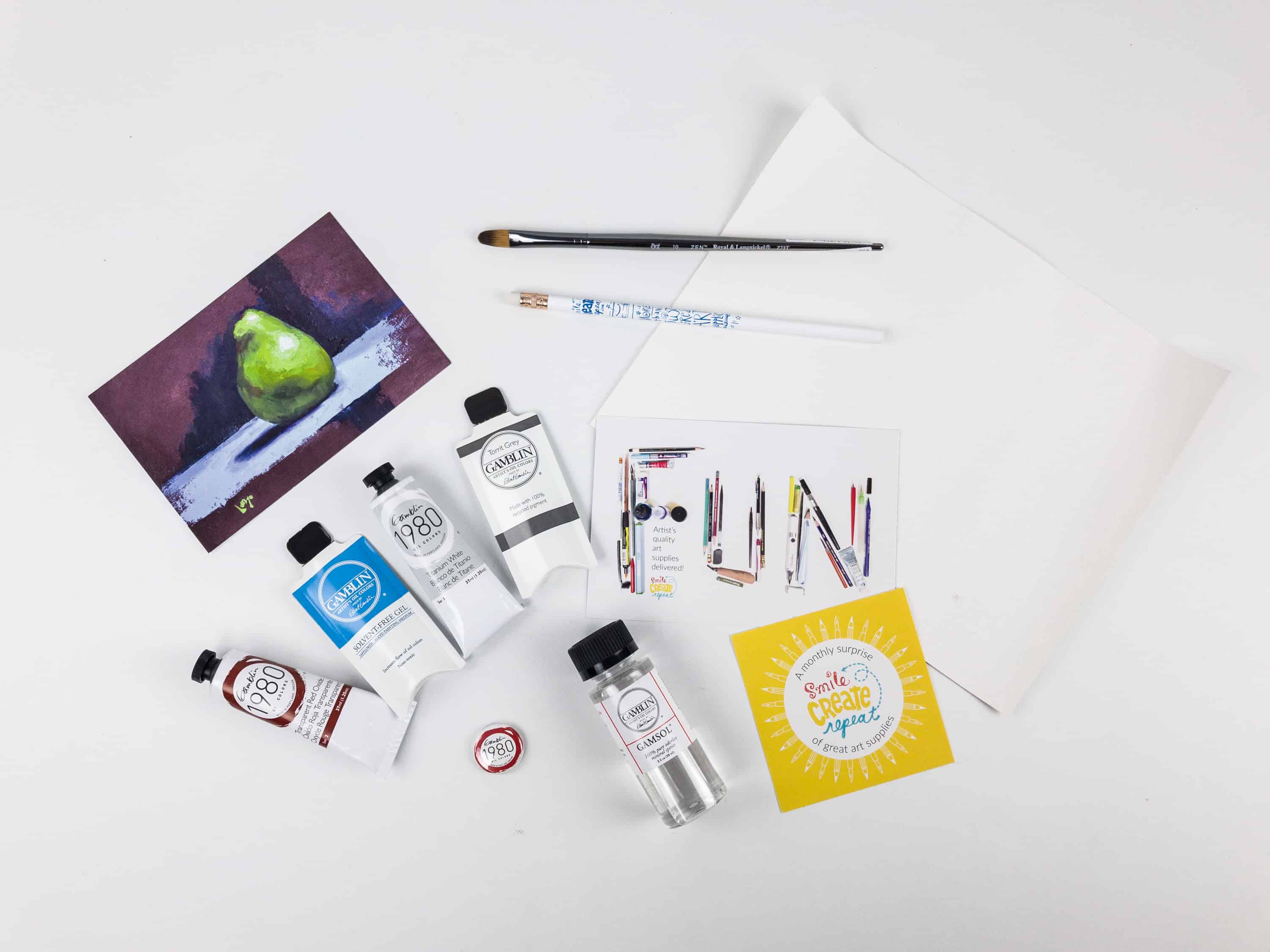 Everything in my box!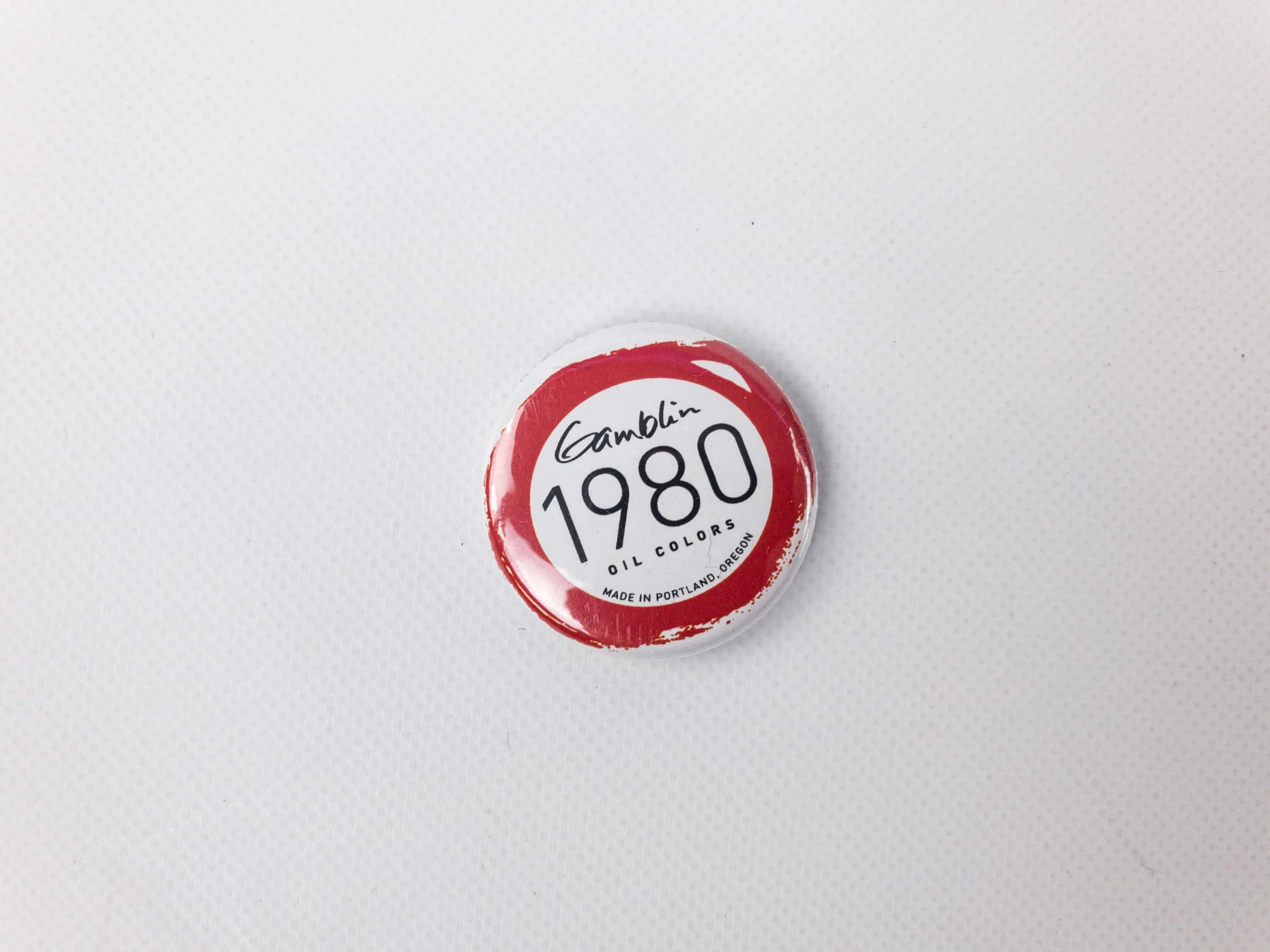 BONUS: Gamblin Button pin. Such a cute way to show one's love for art!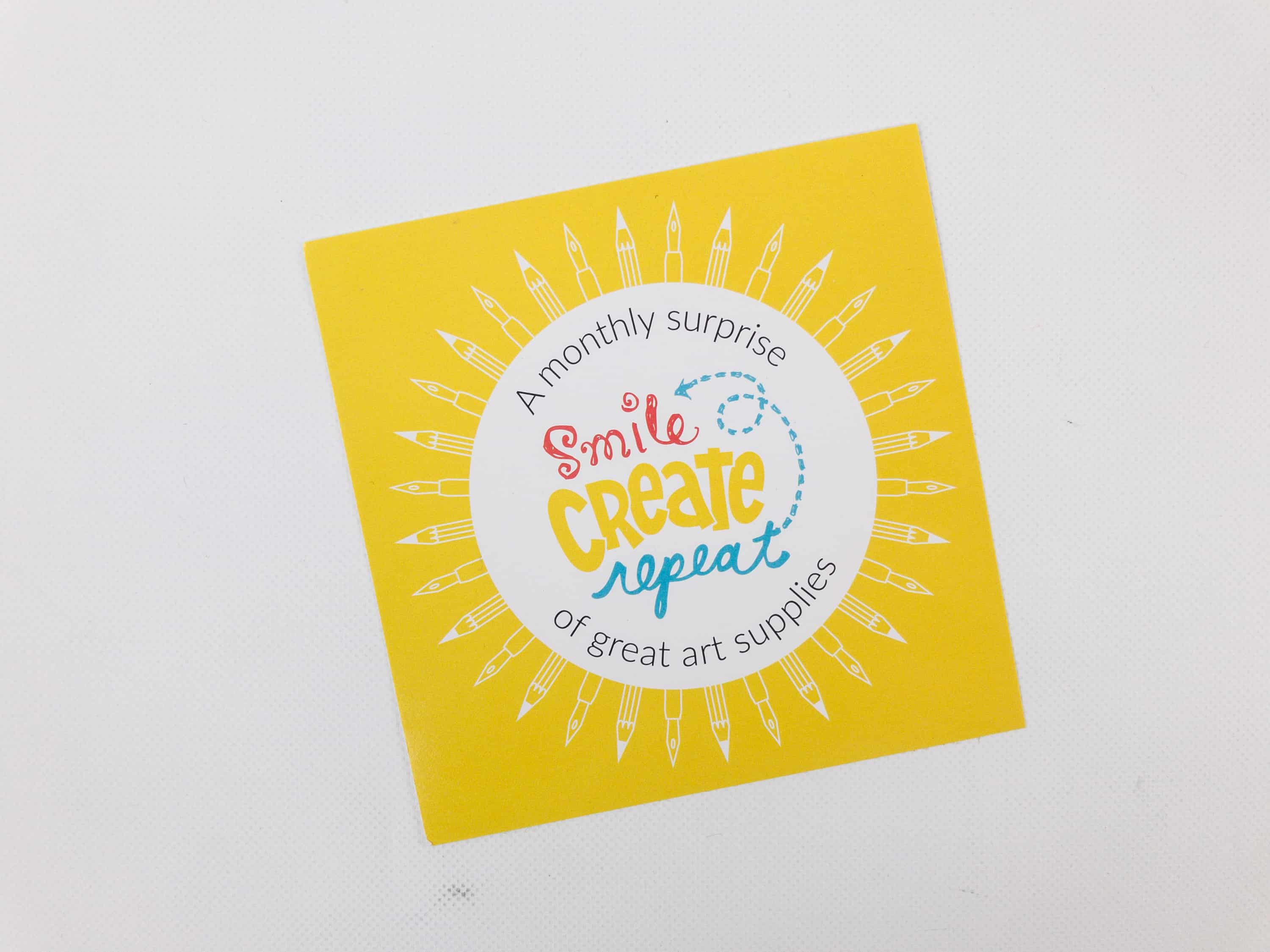 SCR Sticker. A cool sticker also comes in the box, and you can definitely put it on containers where you keep your art materials.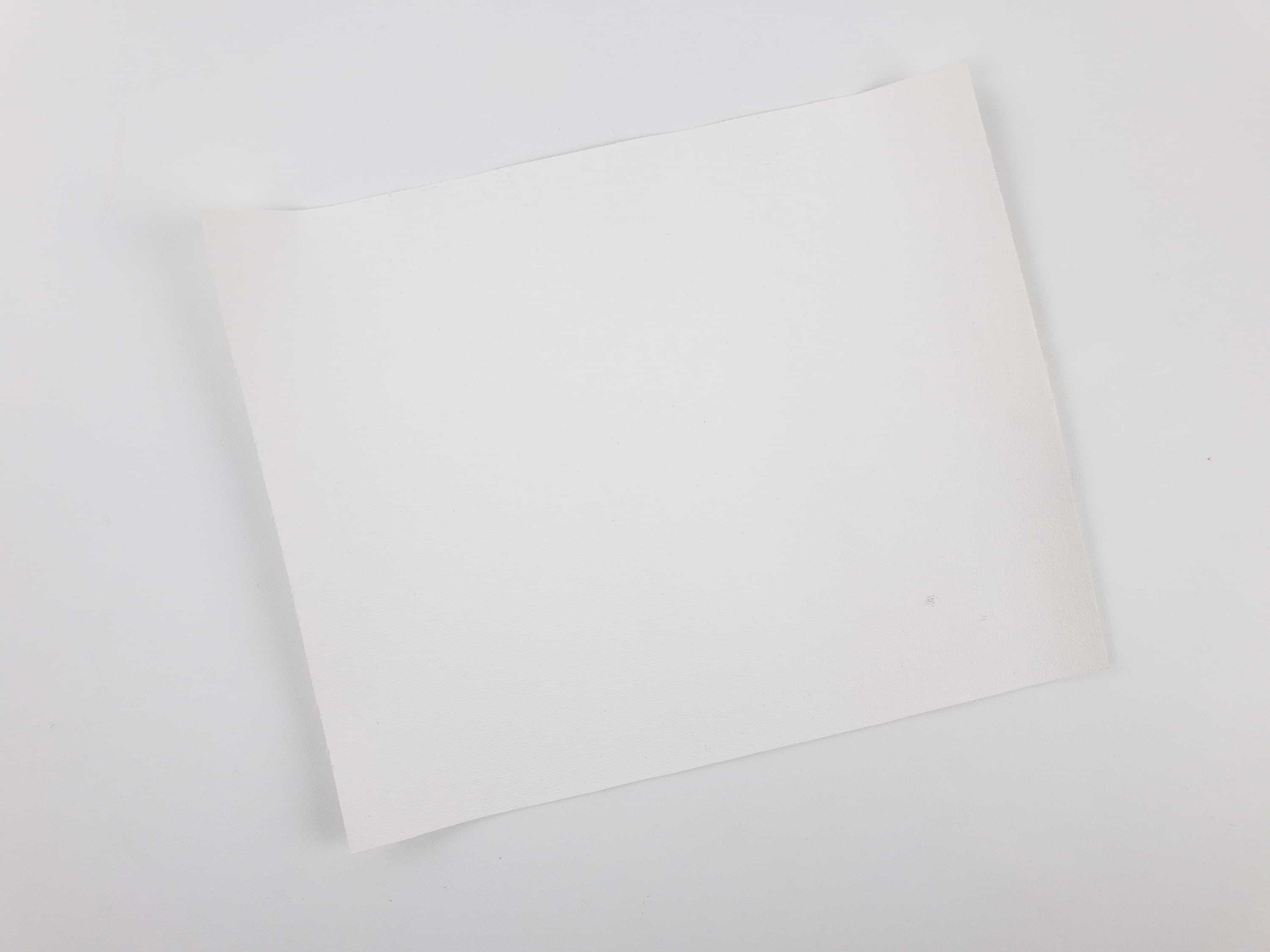 Kraft Paper For Testing. This kraft paper is intended for color and shade testing before you start your masterpiece.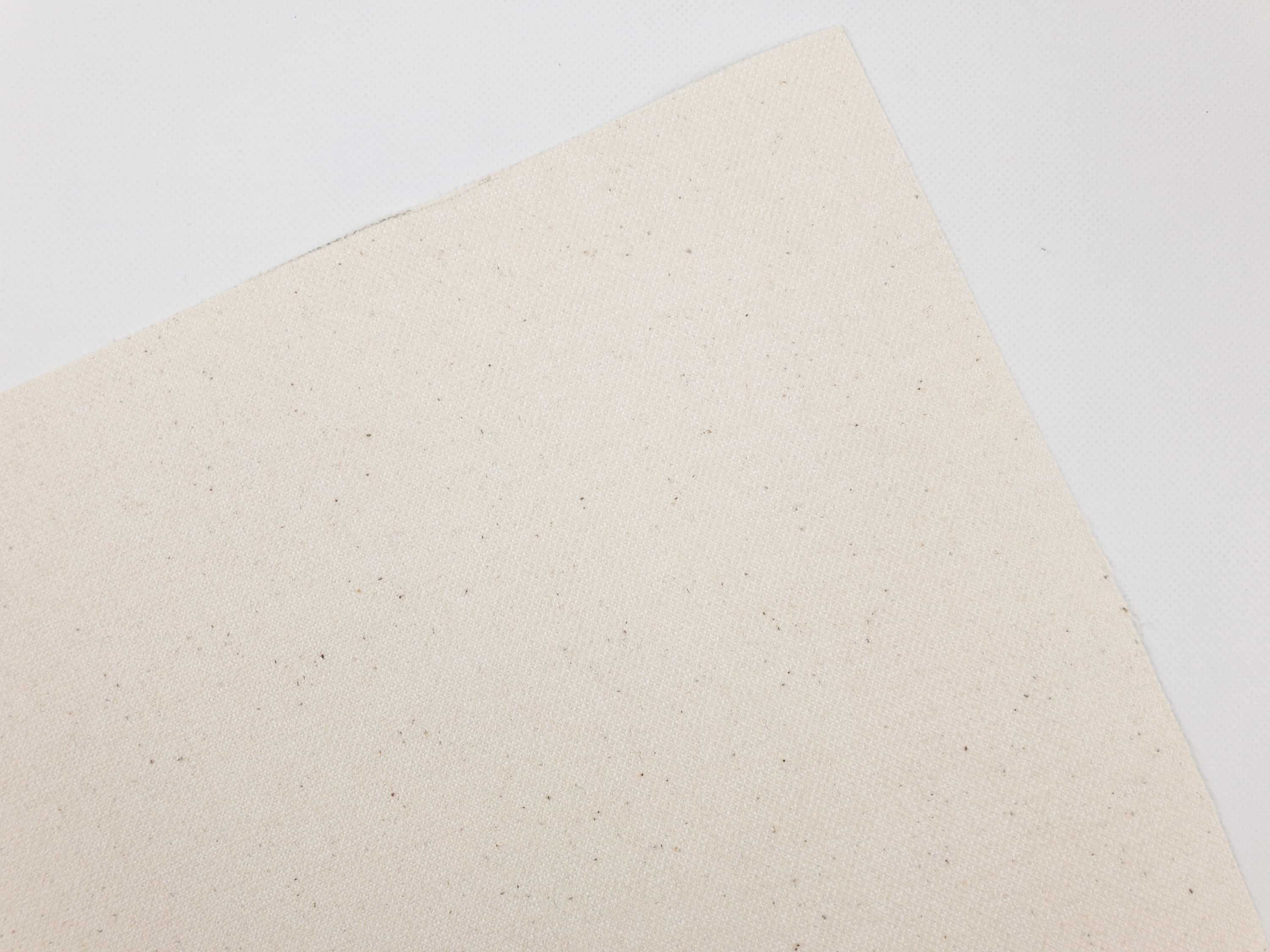 Fredrix Series 580 Canvas. This is an acid-free, medium weight cotton duck canvas with an even texture. It is universally primed to accept oil colors, acrylics, alkyd paints and more.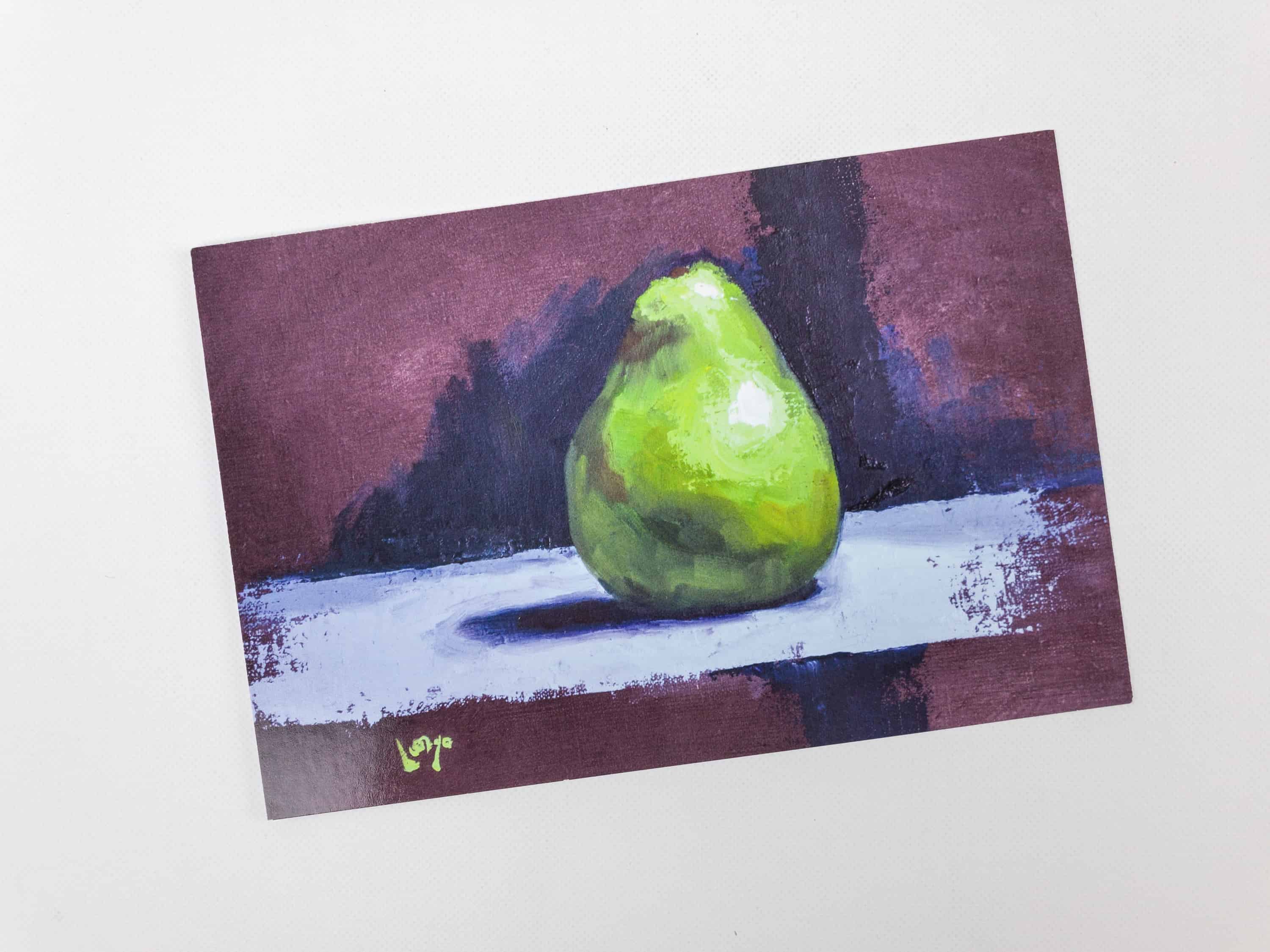 SCR Postcard. Artistic postcards also came as bonus items for this month's box!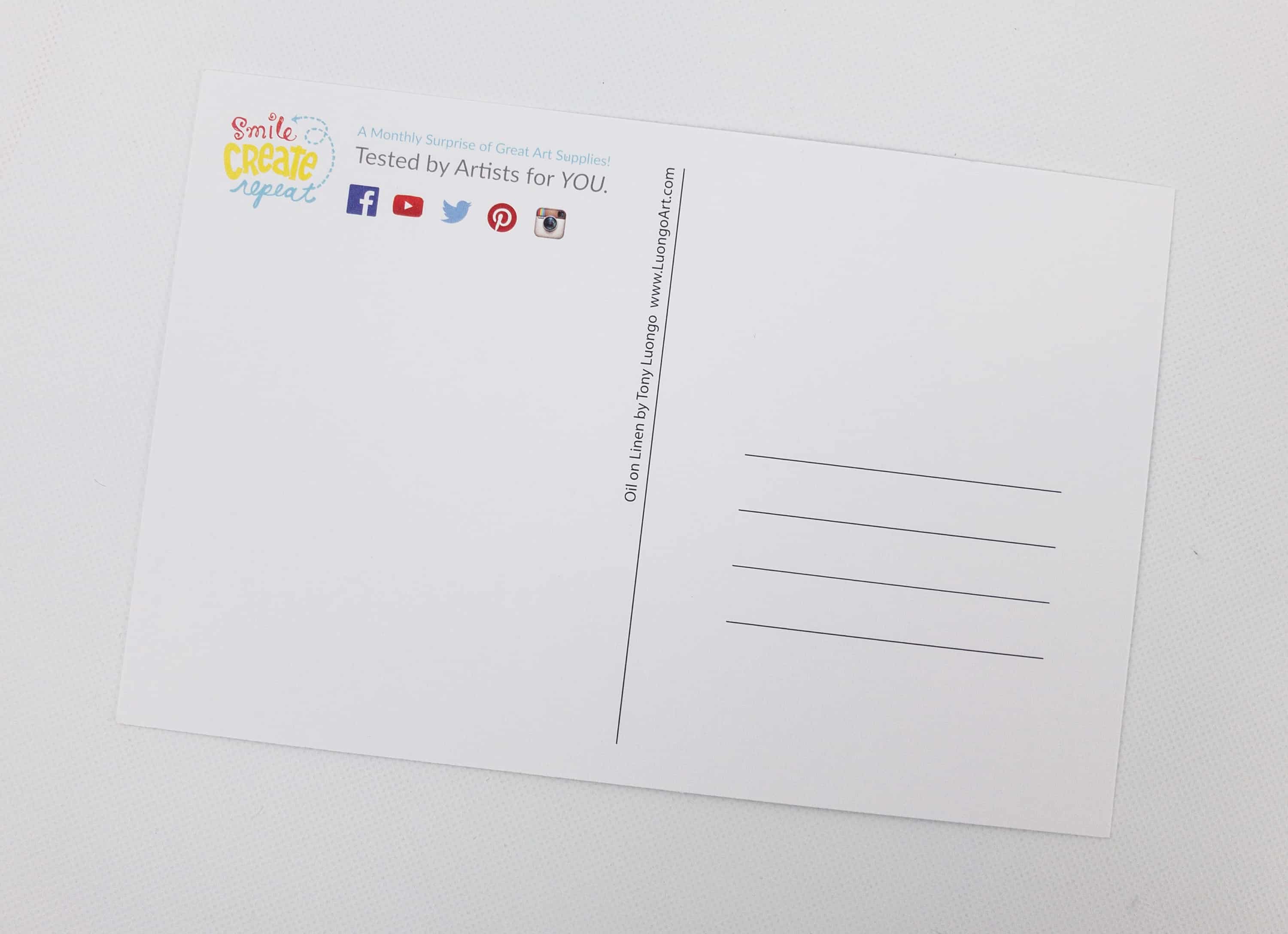 You can keep this beautiful artworks or send them out to friends, the choice is yours.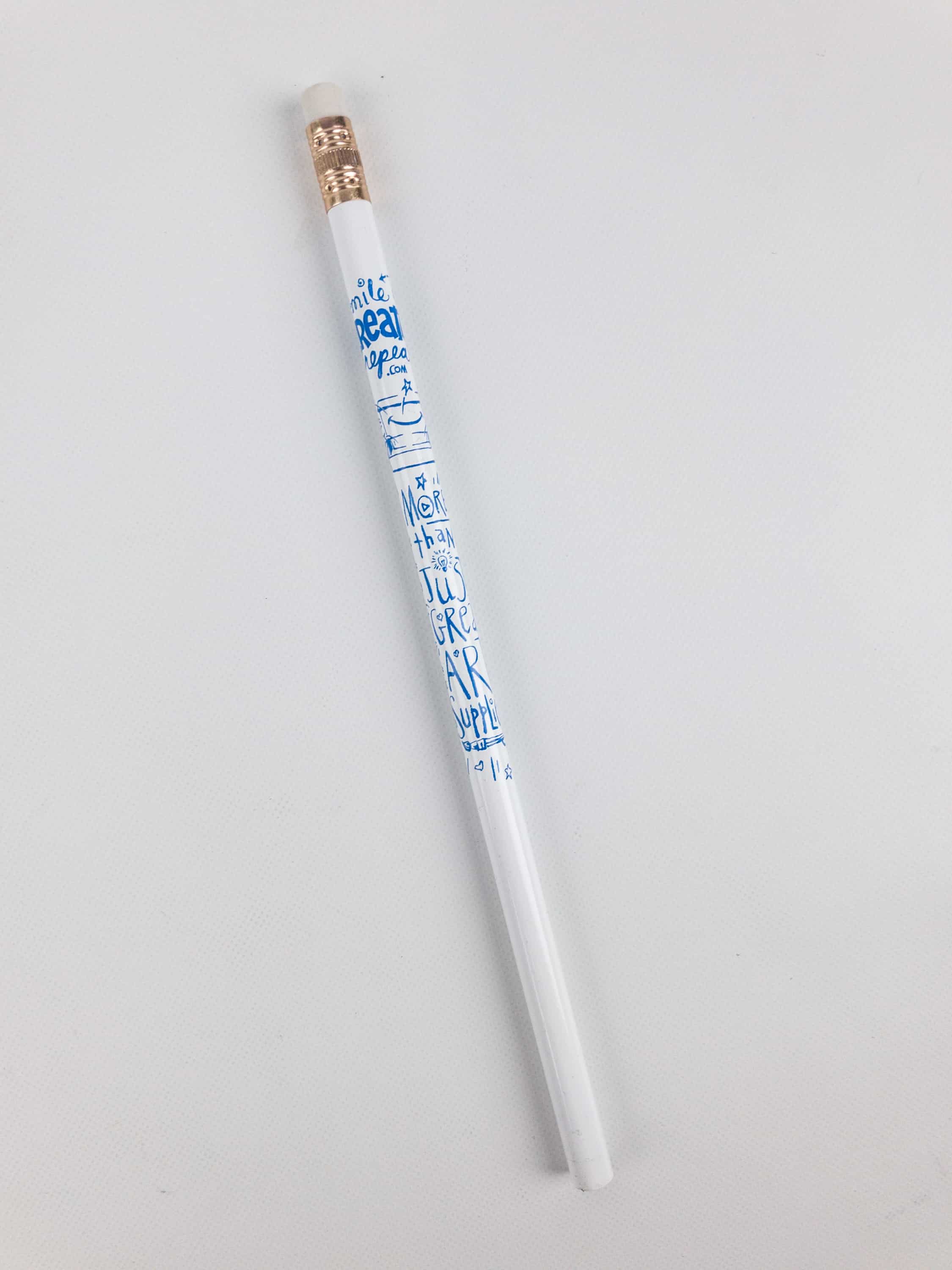 SCR Pencil. A pencil is essential when doing any artwork. I love the custom Smile Create Repeat design on this one!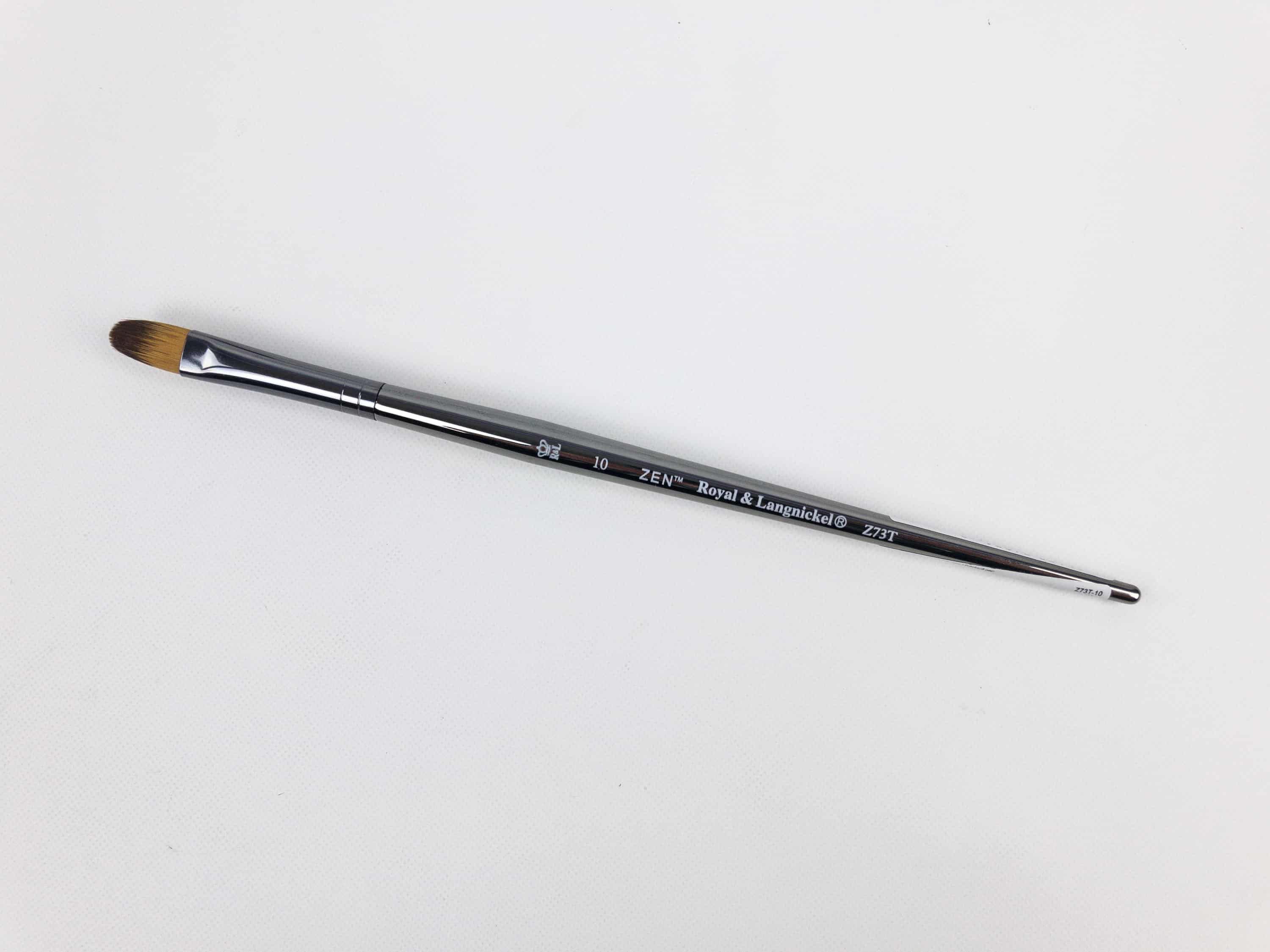 Royal & Langnickel Filbert Zen Brush. This brush is made with synthetic and natural hairs. It offers optimal absorbency and versatility while requiring minimal maintenance.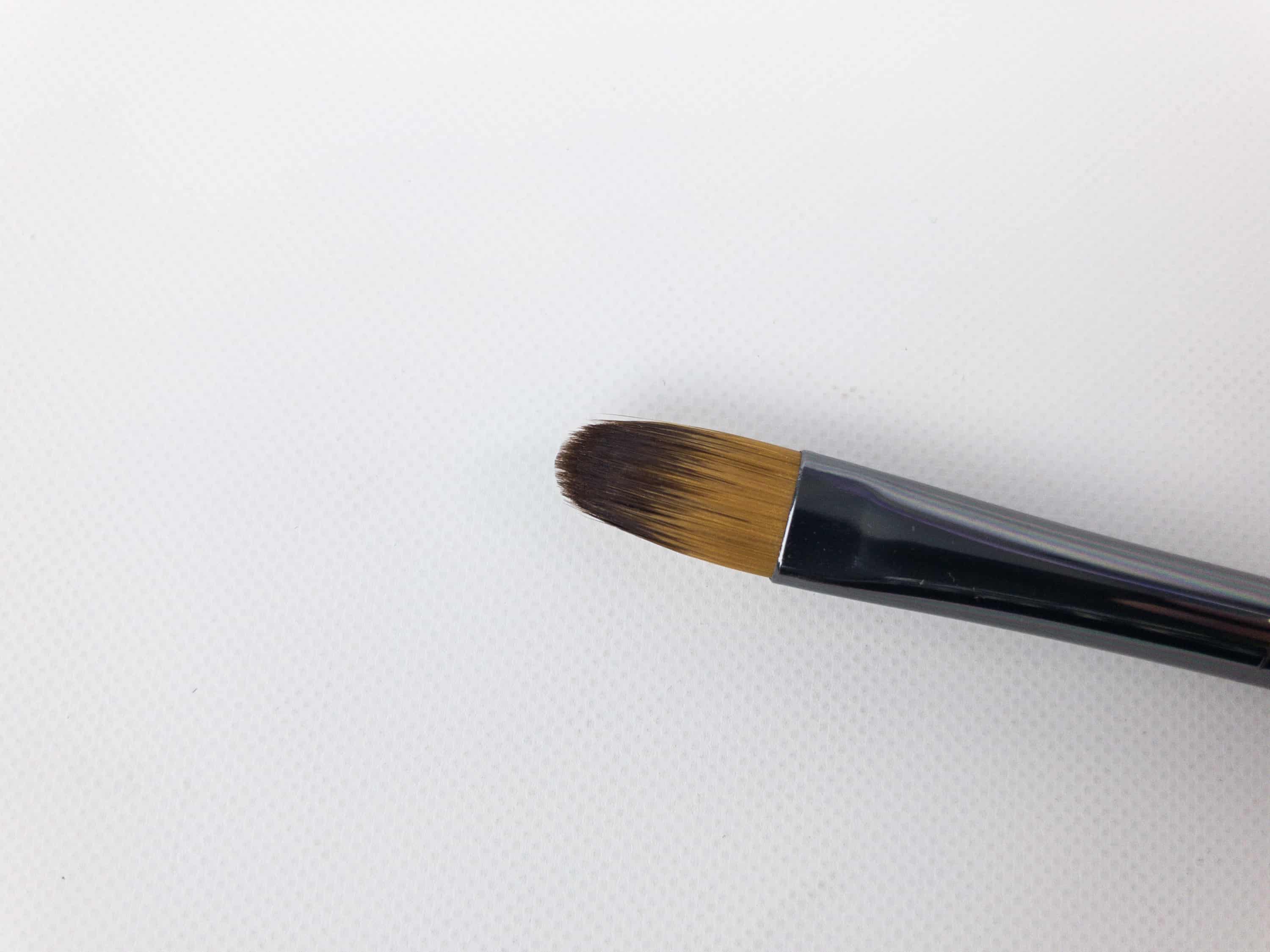 The resilient synthetic hair maintains spring and fine points, making them the ideal brushes for all mediums. The ultra-metallic, silver ABS handles can soak in water without swelling, cracking or chipping.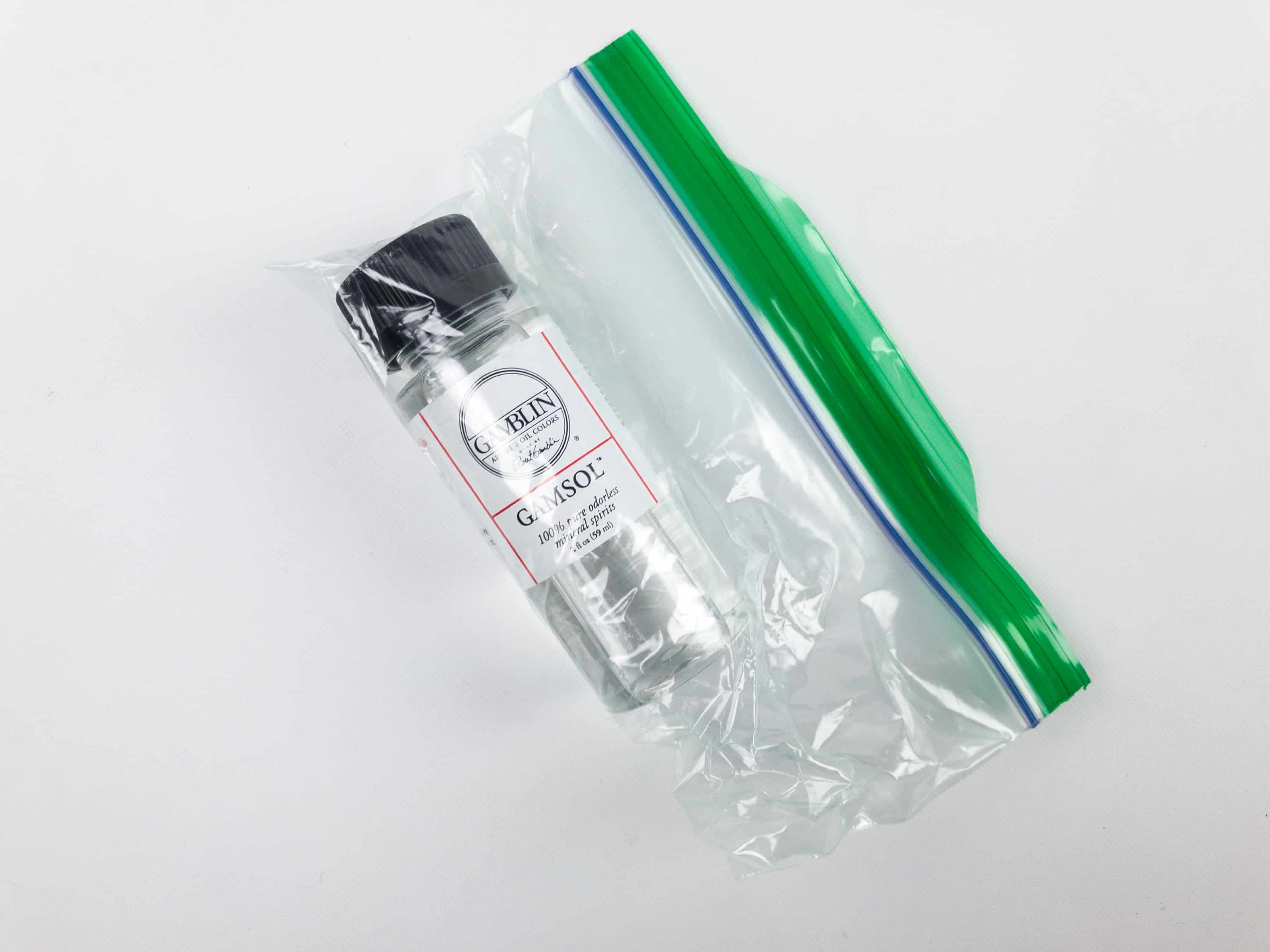 Gamblin Gamson Odorless Mineral Spirit ($3.32) This Gamsol mineral spirit is an excellent solvent for thinning Gamblin mediums and is used for general painting. It evaporates 100% and leaves no residue in paint layers.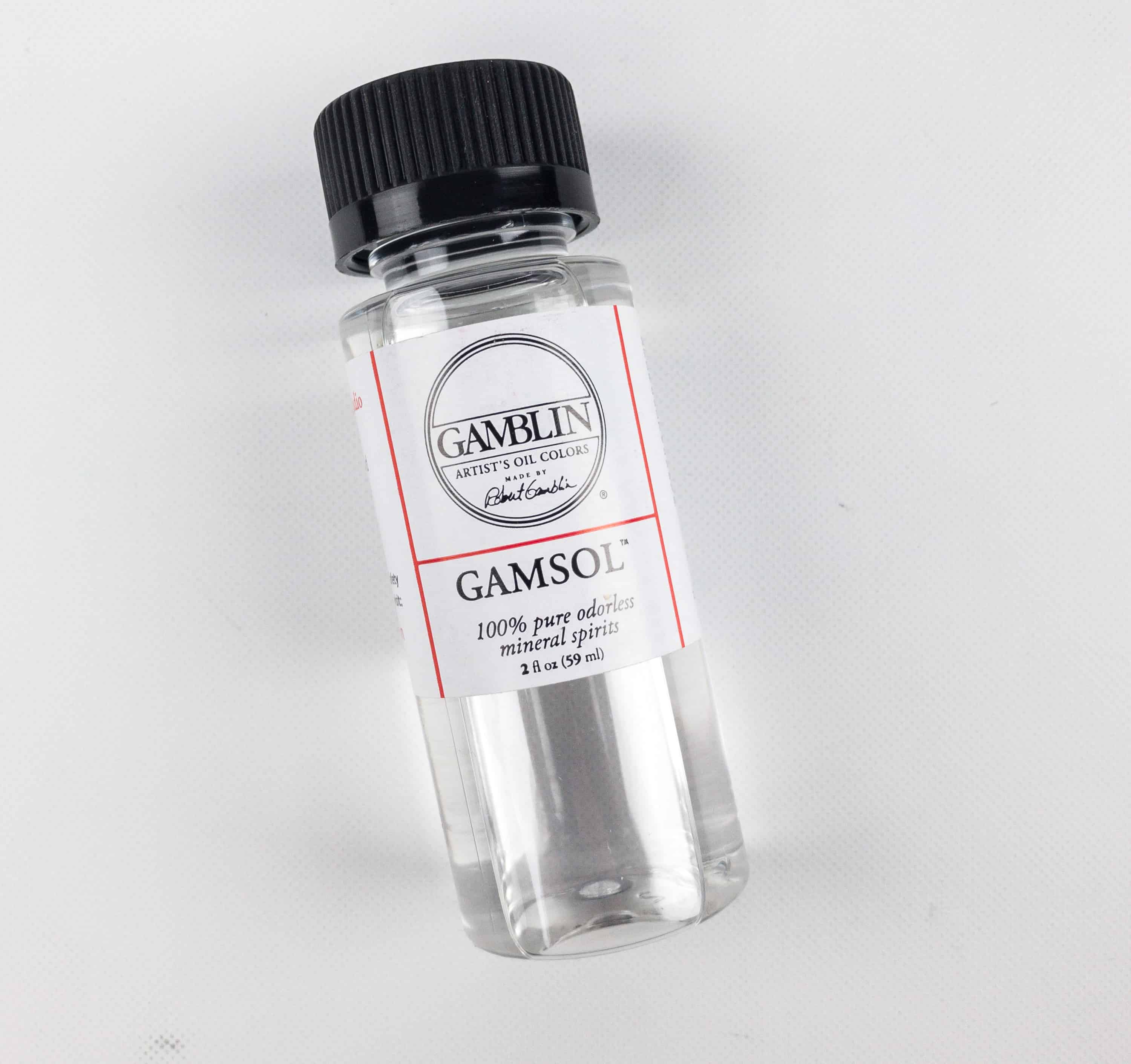 It's less toxic and odorless. This is also used for studio and brush cleanup.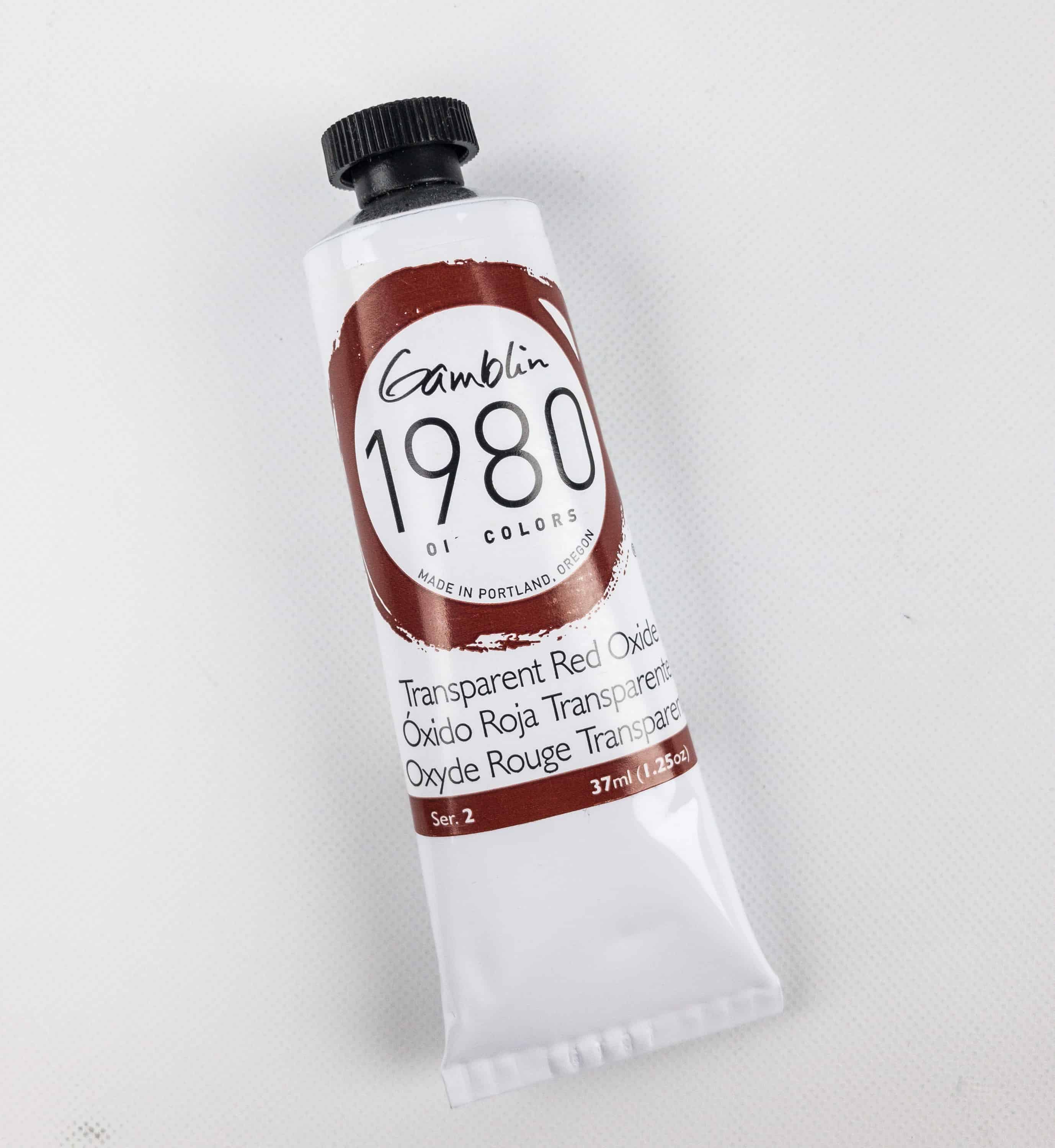 Gamblin 1980 Oil Paint Transparent Red Oxide ($3.83) This oil paint color is true to its pigment. We received it in red oxide, which is one of the first red pigments known to man. This earth tone is also a staple on many artists' palettes.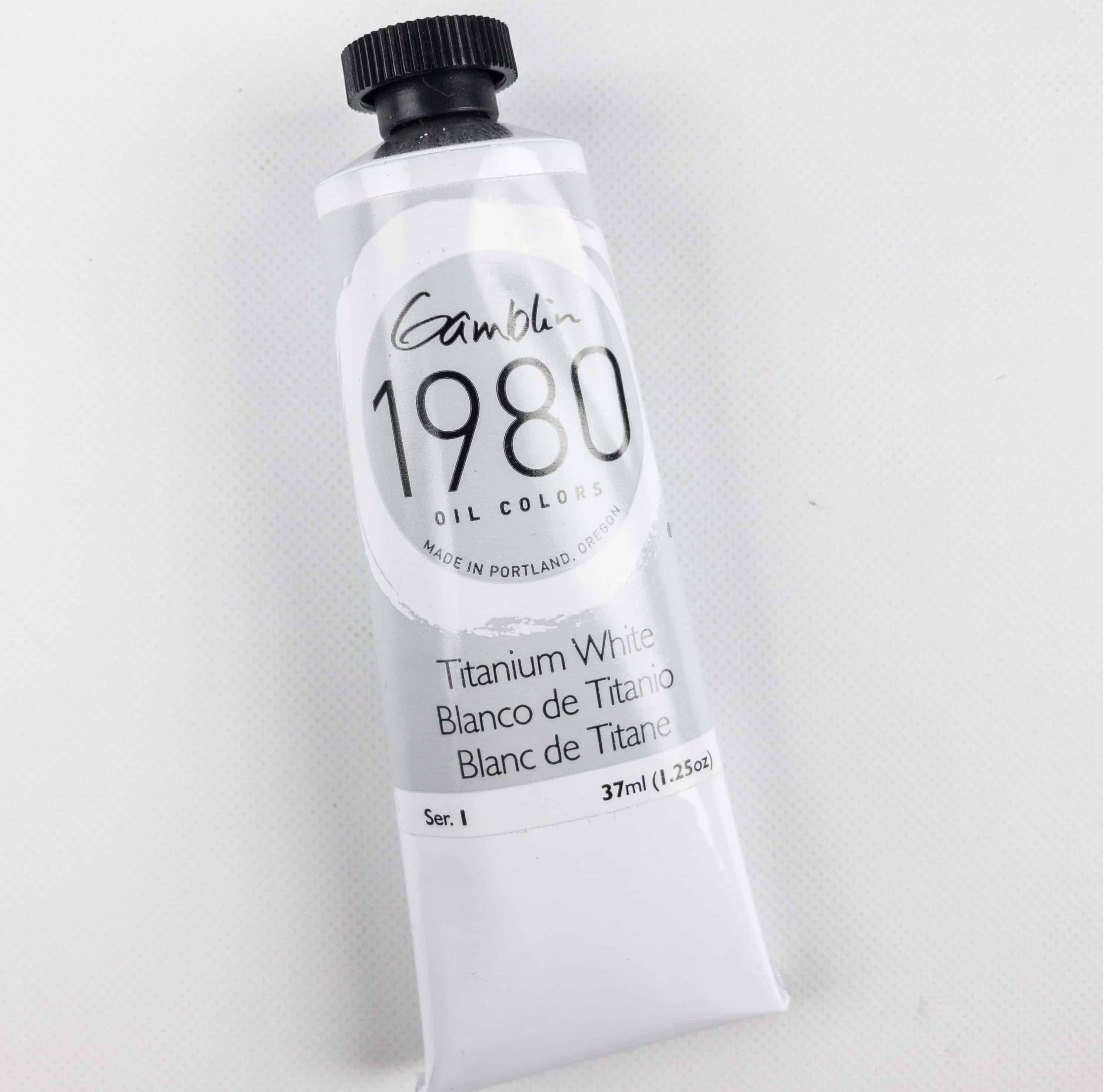 Gamblin 1980 Oil Paint Titanium White ($4.87) Another oil paint we received is the titanium white. When mixed with another color, it rapidly lightens the shade. The only drawback of this color is that it can be over-bearing at times, especially when you are just looking to lighten the value a bit and not greatly change the color it's mixed with.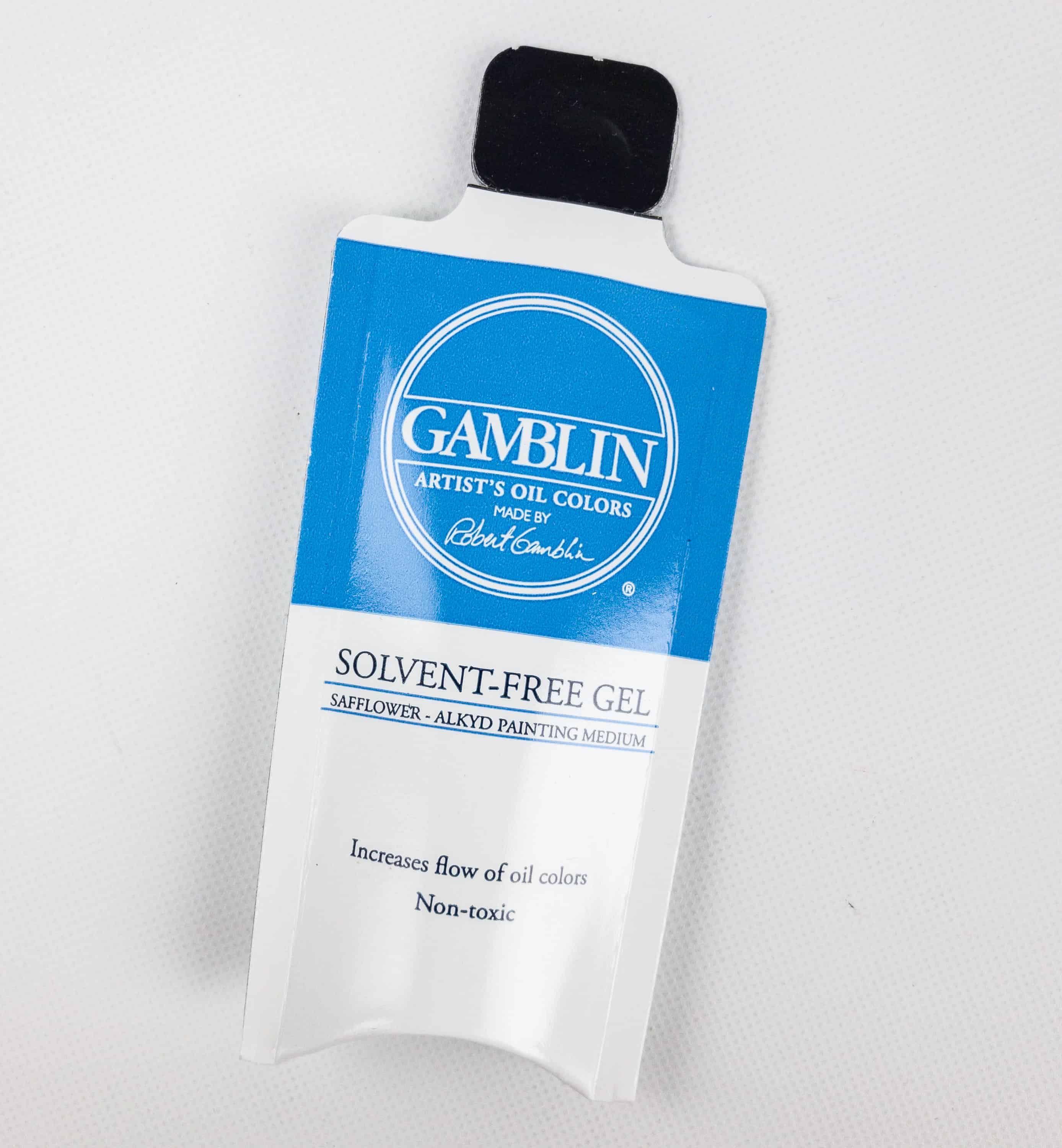 Gamblin Solvent-Free Gel Medium ($1.08) A bonus item!
Gamblin Solvent-Free Gel is the only solvent-free painting medium that supports a broad range of painting techniques with minimal compromise.

Solvent-Free Gel gives colors more flow and transparency, yet holds the shape of your brushmark. Solvent-Free Gel has a moderately fast drying rate and increases gloss.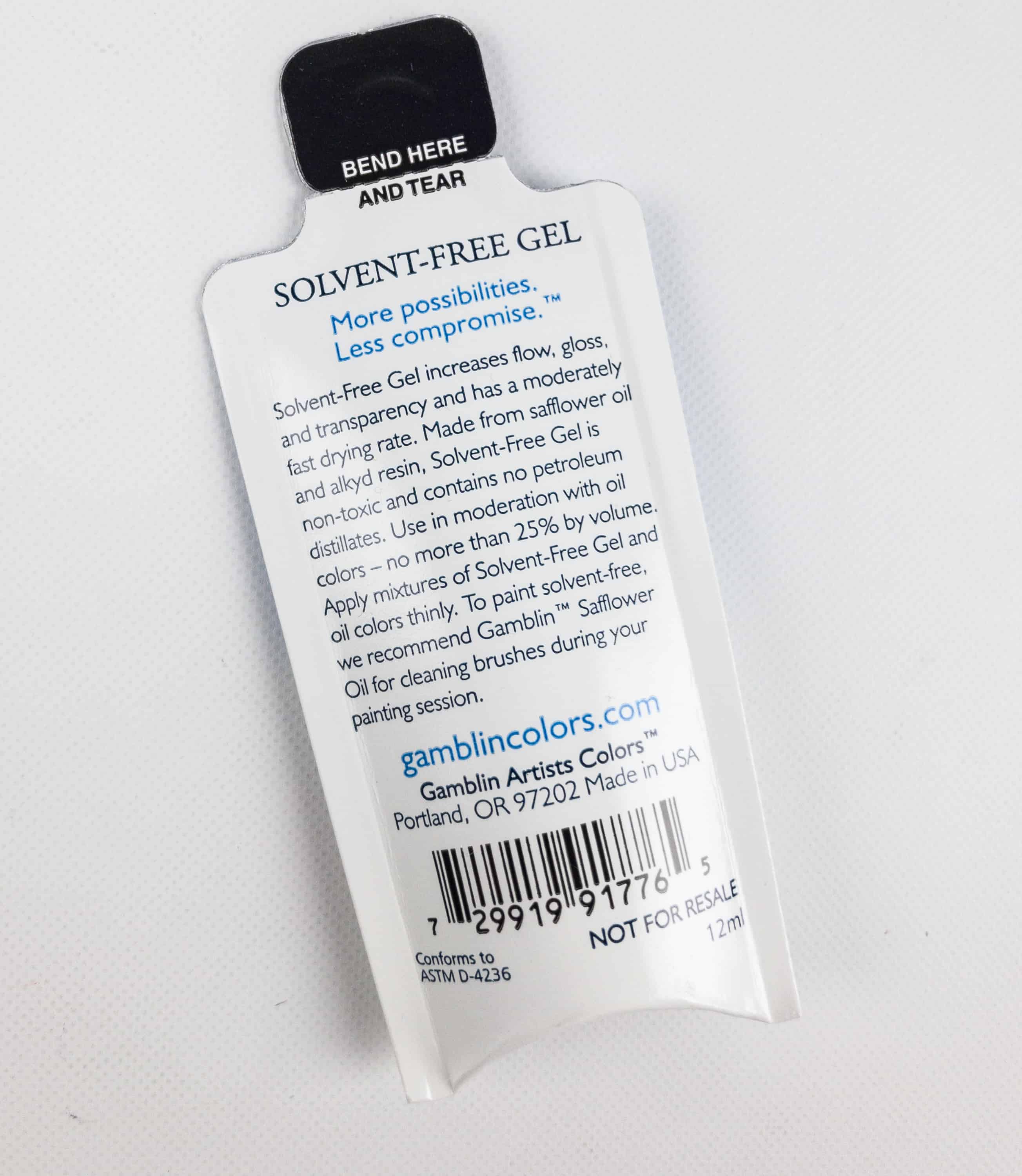 It is made from safflower oil and alkyd resin. Non-toxic and contains no Gamsol or petroleum distillates.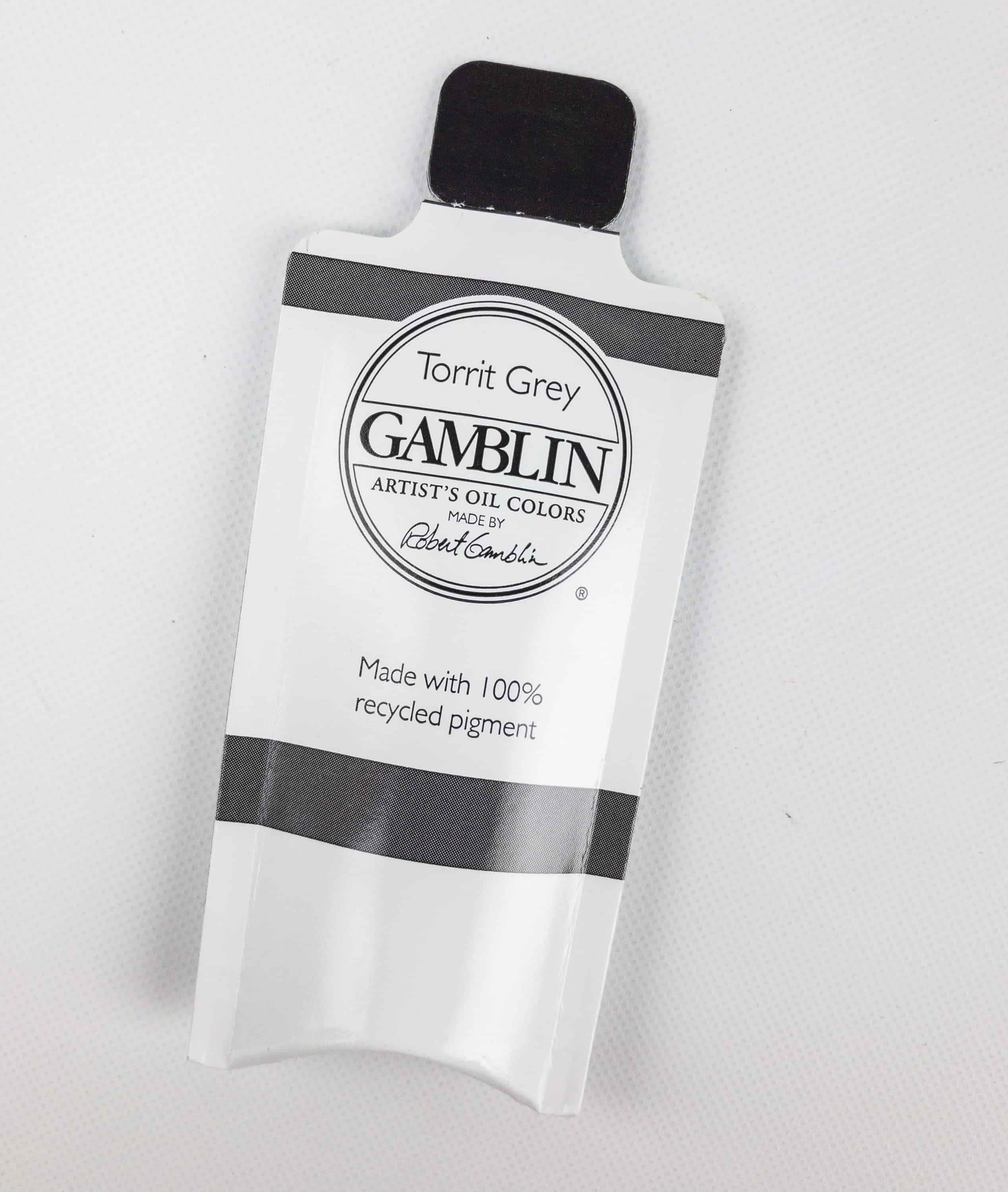 Gamblin Oil Paint Torrit Grey. Another bonus item!
Every spring, Gamblin Artists Colors collects a wealth of pigments from our Torit® Air Filtration system. We filter the air around the areas where we handle dry pigments so that our workers are not exposed to pigment dust. Rather than sending any of our high quality, expensive pigments into the landfill, Gamblin paint makers recycle them into Gamblin Torrit Grey.
Awesome on multiple levels!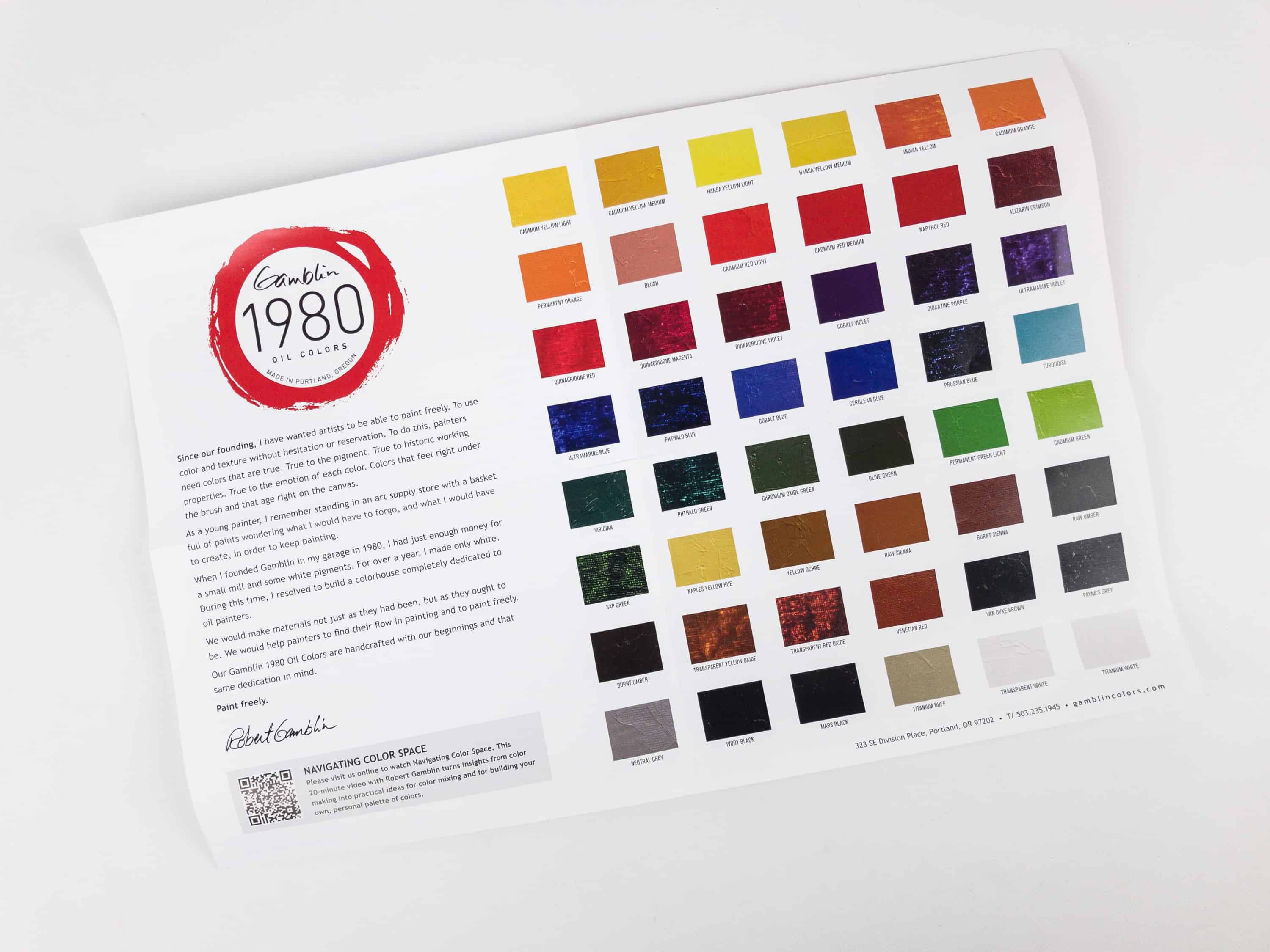 Gamblin Paint Guide. This paint guide will give the artist an idea regarding the colors and the techniques that can be used for a wonderful artwork.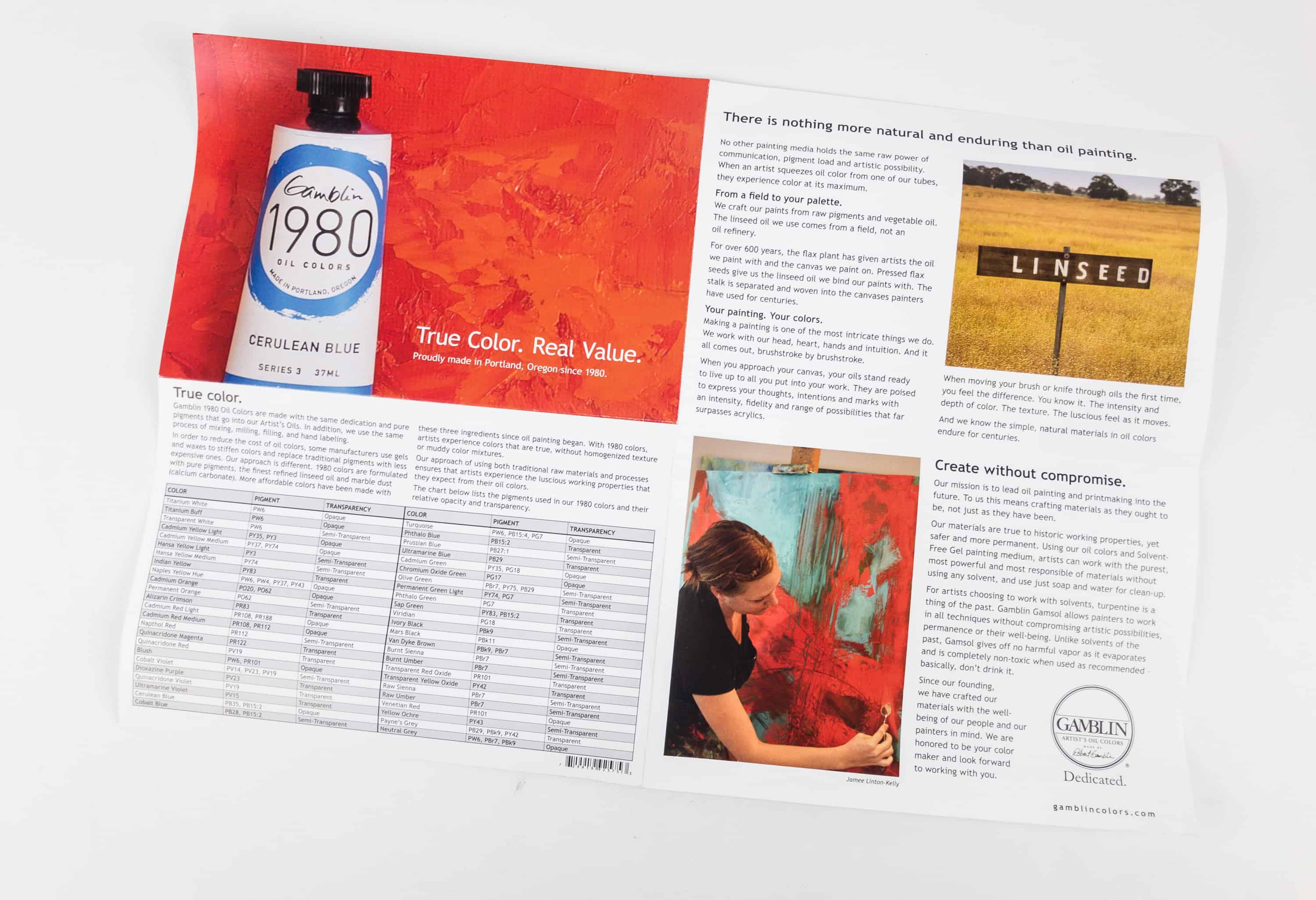 This is one really helpful sheet that the artist will be really thankful for!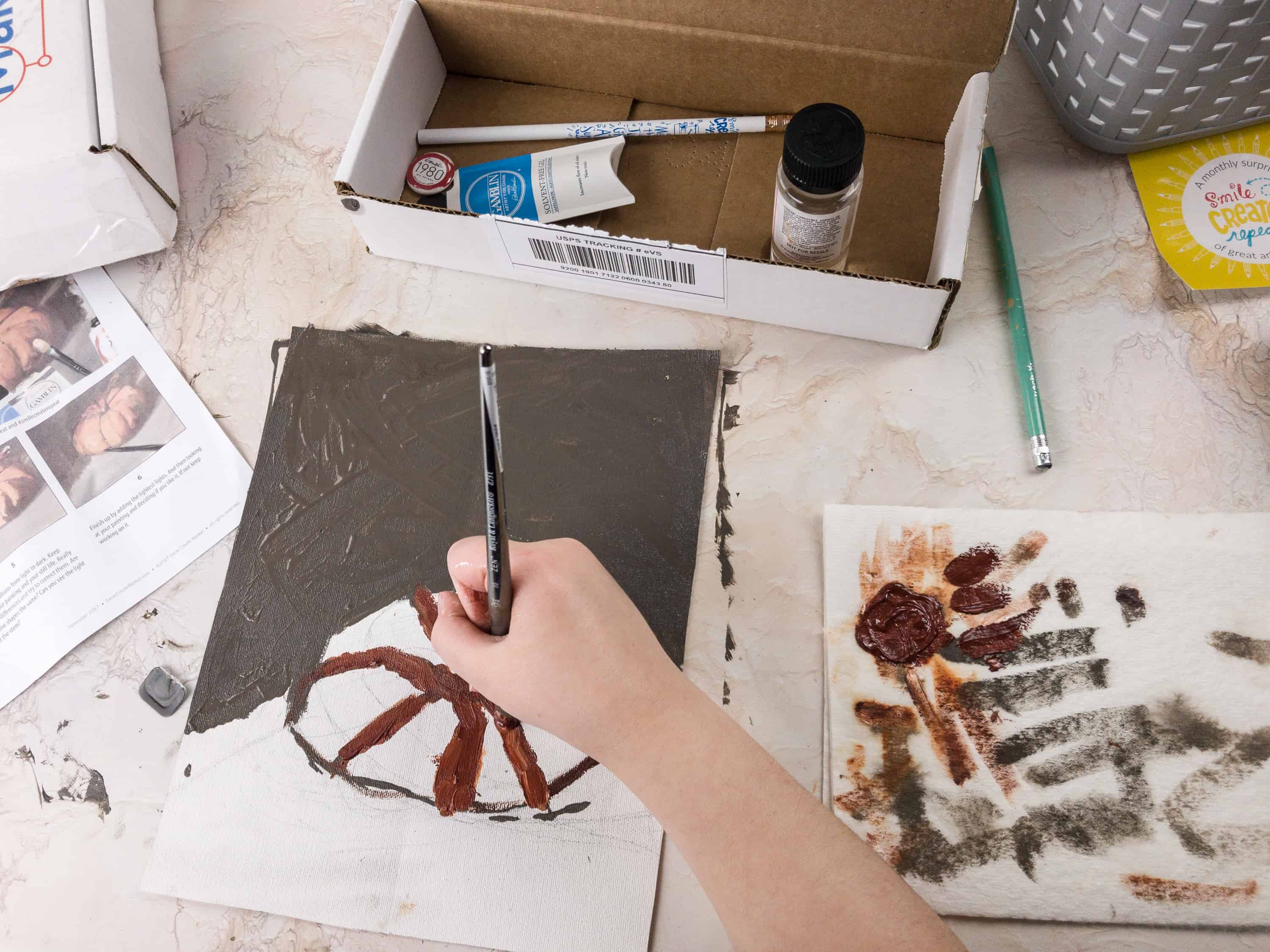 My daughter decided to follow the tutorial to create a pumpkin. She watched the video and intently followed the instructions.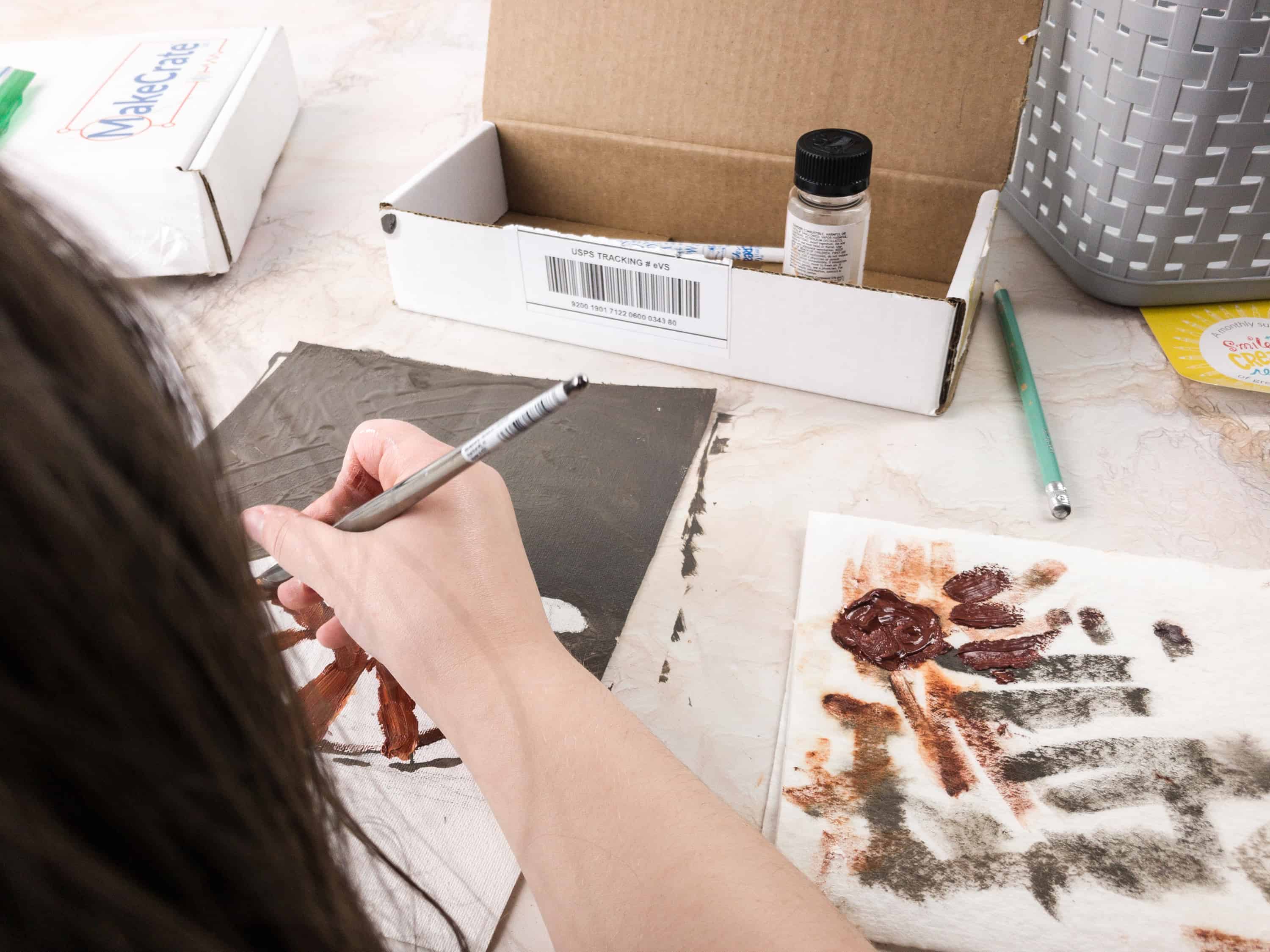 She said her color orange was just the way she wanted it – nice and spicy.
She experimented with thinning out the paint too. It's really a nice painting, don't you think? And bless you Smile Create Repeat for sending Mineral Spirits – yes it did get every bit of paint off that background!
Smile Create Repeat box is really an artist's (or an aspiring artist's) best friend! Aside from valuable painting materials, the box also comes with lots of bonus items that are just as essential. It's the perfect subscription not only for the pros, but for the beginners too as it shares information and techniques on how to make an artwork that is worth your time, patience, and money.
What do you think of Smile Create Repeat? Let me know in the comments!