Sisley Paris Beauty Subscription is a monthly beauty subscription service starring 5 luxurious, expensive samples of products that would normally be found at upscale department stores such as Saks, Bergdorf Goodman, Neiman Marcus, Bloomingdales, or Nordstrom. It is $10 a month, however, you must sign up for a 6 or 12-month term. The 6-month term is $60, and the 12-month term is $100 ($20 savings). When the term expires, it will not automatically renew. Members of the My Sisley Club with either Gold or Platinum status should automatically receive the box as long as they maintain their status.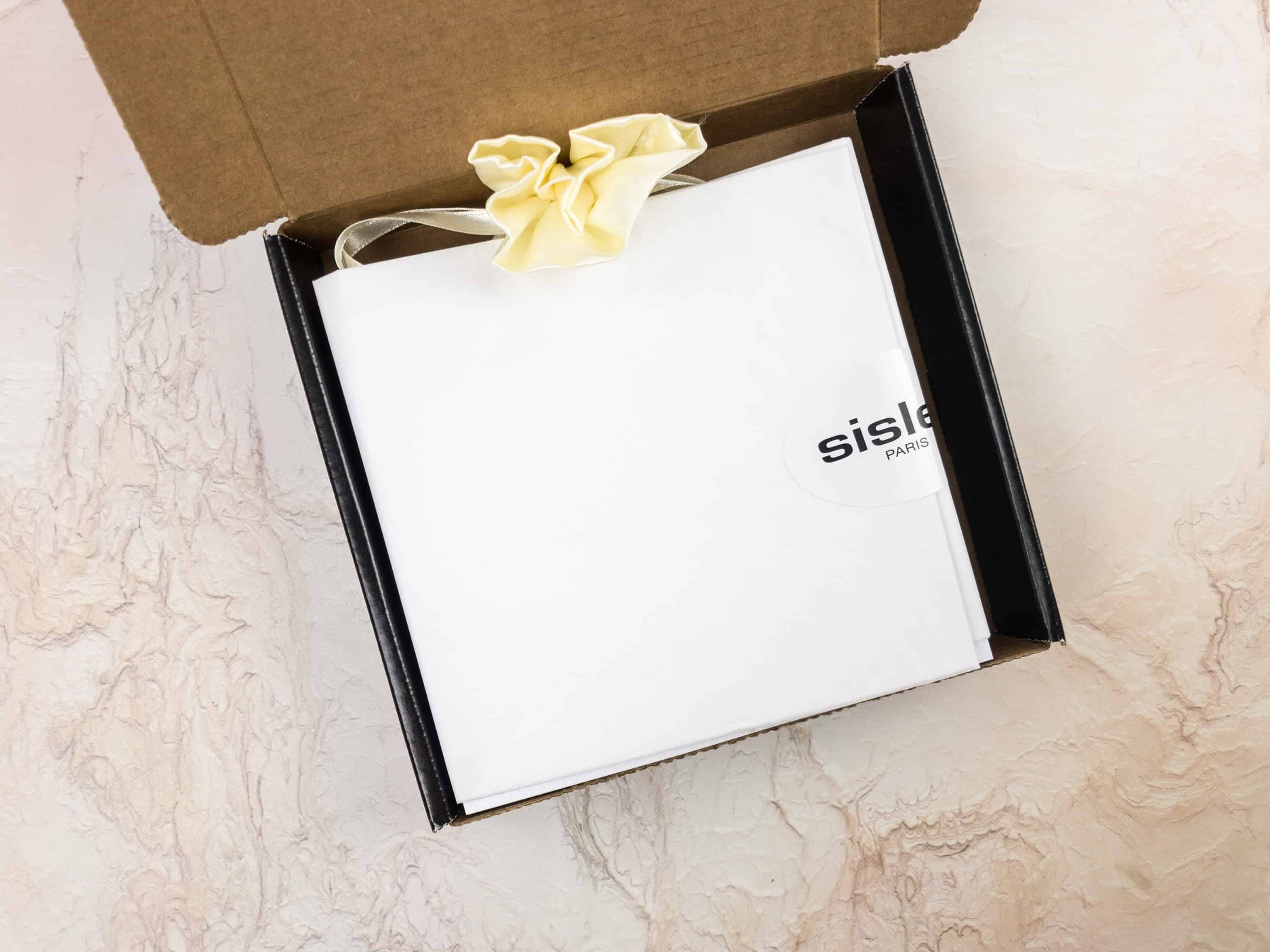 My products arrived in an unmarked black box. The items were wrapped in tissue paper and sealed with a sticker.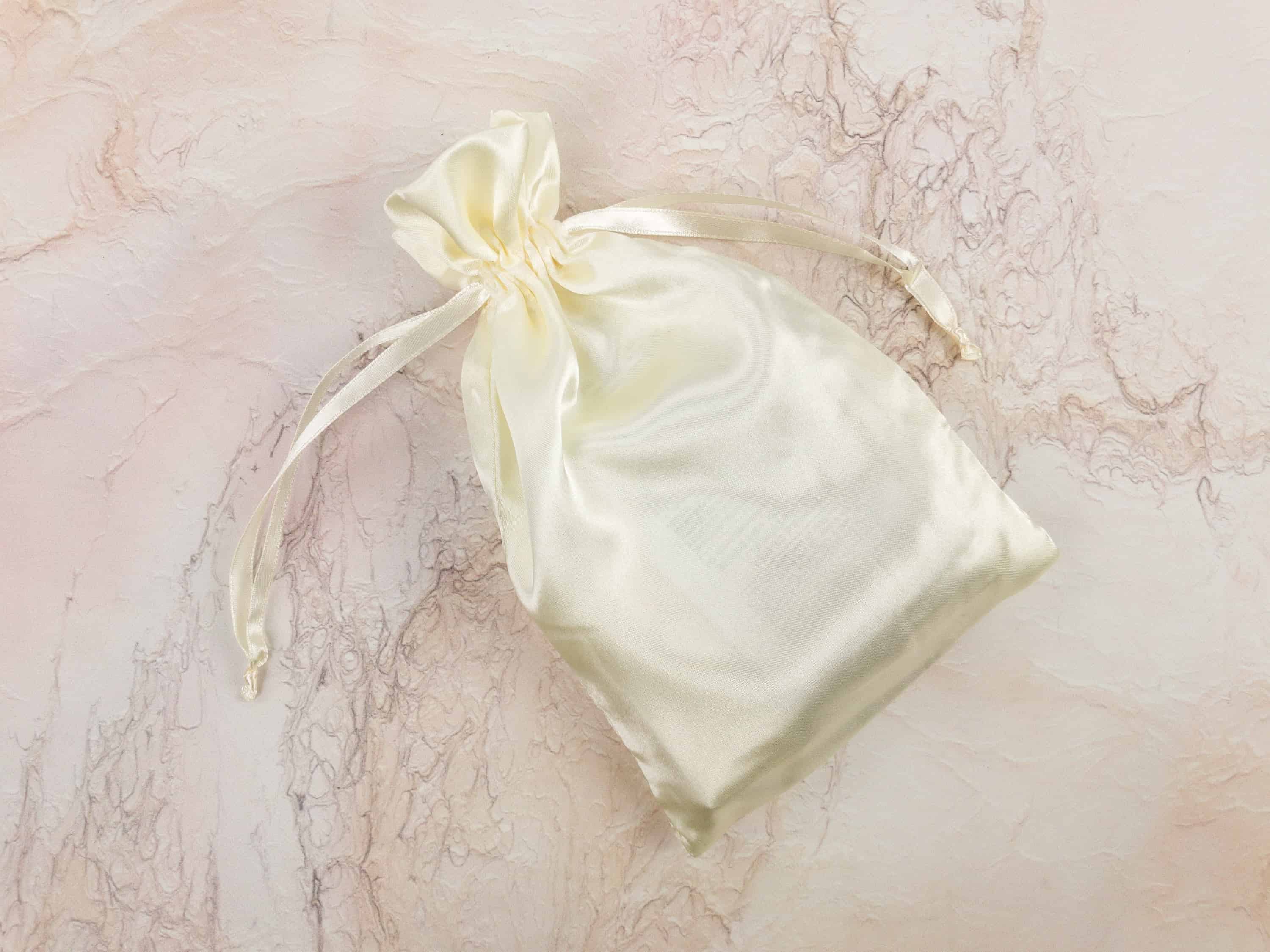 All the samplers are inside a silky drawstring bag.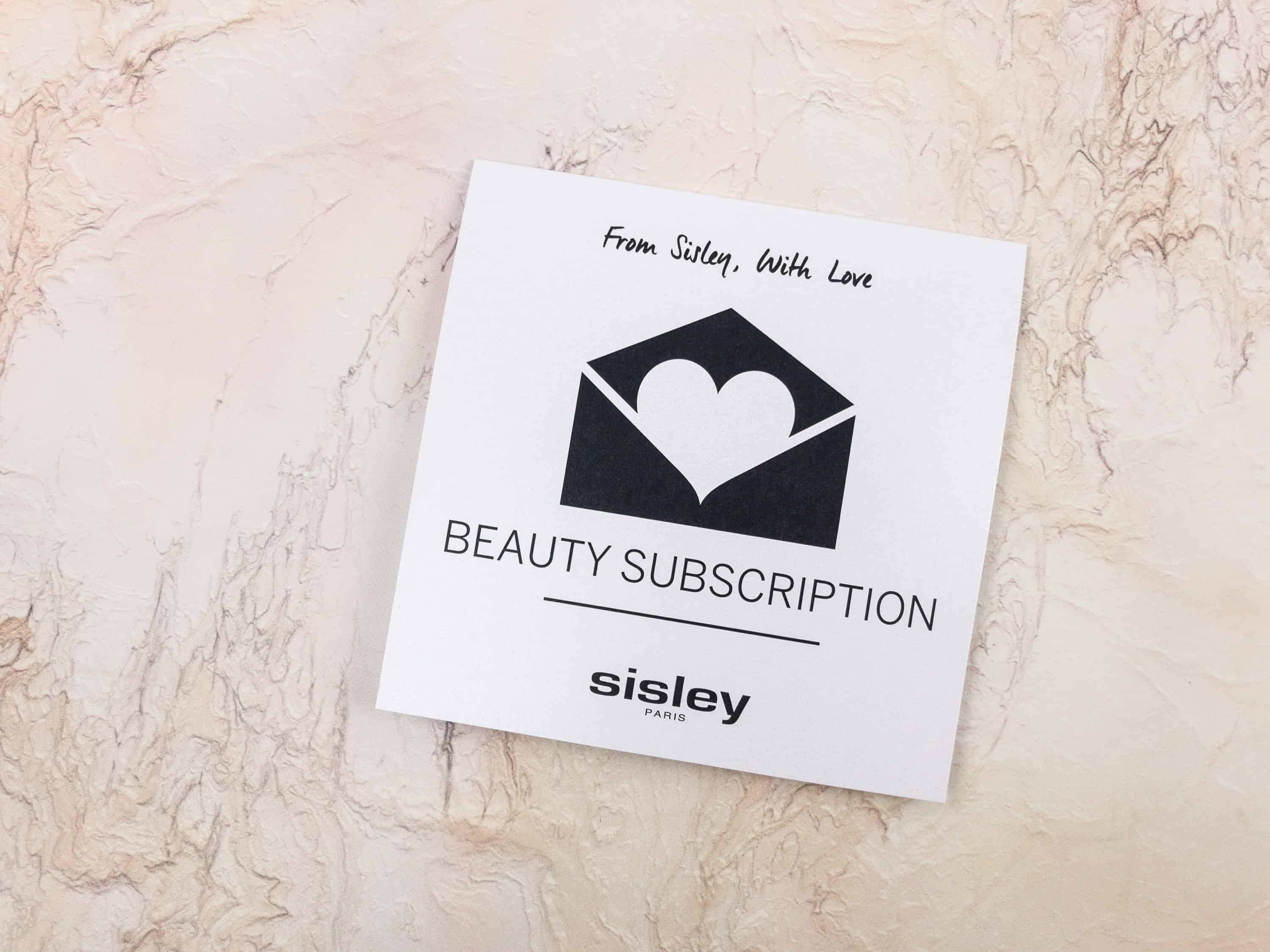 Sisley Paris claims to harness the power of plants to create the best cosmetics for your skin.
There was a welcome card that introduced the theme for January box, which is Skincare Resolutions.
There's also a list of all the items, with tips on when or how to use them.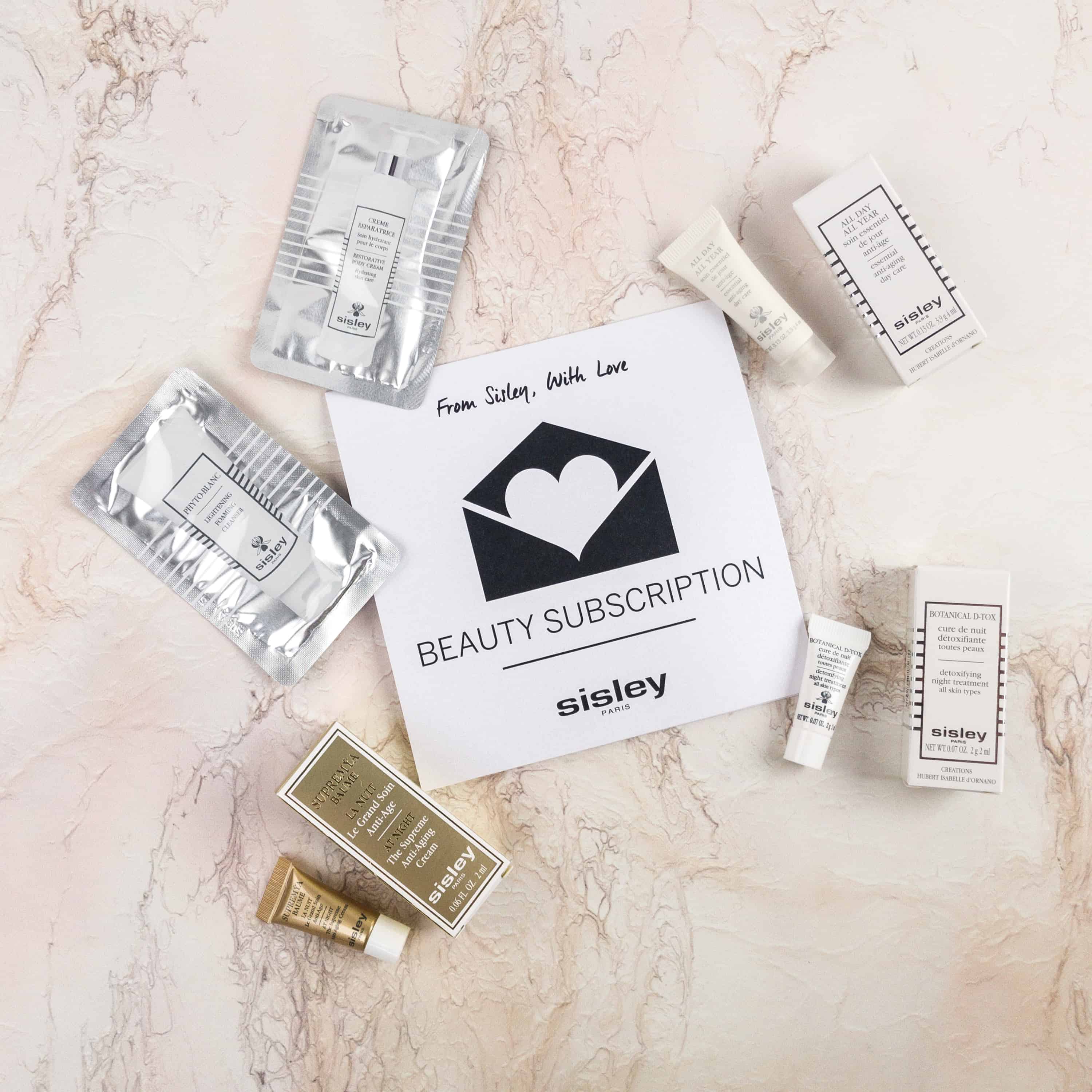 Everything in the box!
Restorative Body Cream ($6.88) This restorative body cream doesn't just limit water loss for great skin hydration, but also soothes discomfort. I loved the rich texture! It clearly has lots of shea butter, but it's so much easier to apply than a body butter. Bizarrely enough, my dogs both raced upstairs while I was applying… doesn't bode well for the scent (which was sort of soapy but also with a hint of citronella). ODD.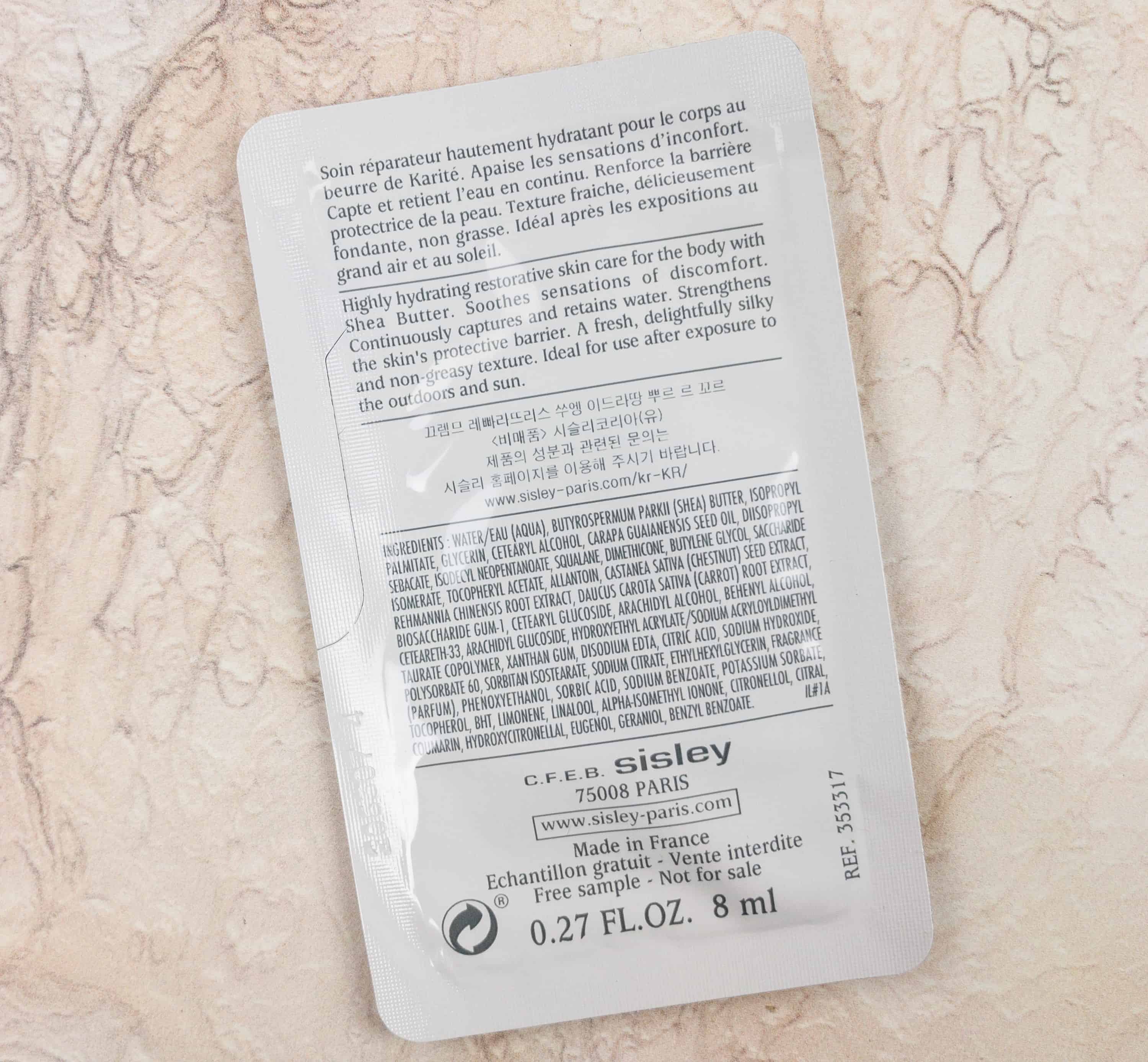 You can apply the cream all over your body, ideally after exposure to the sun.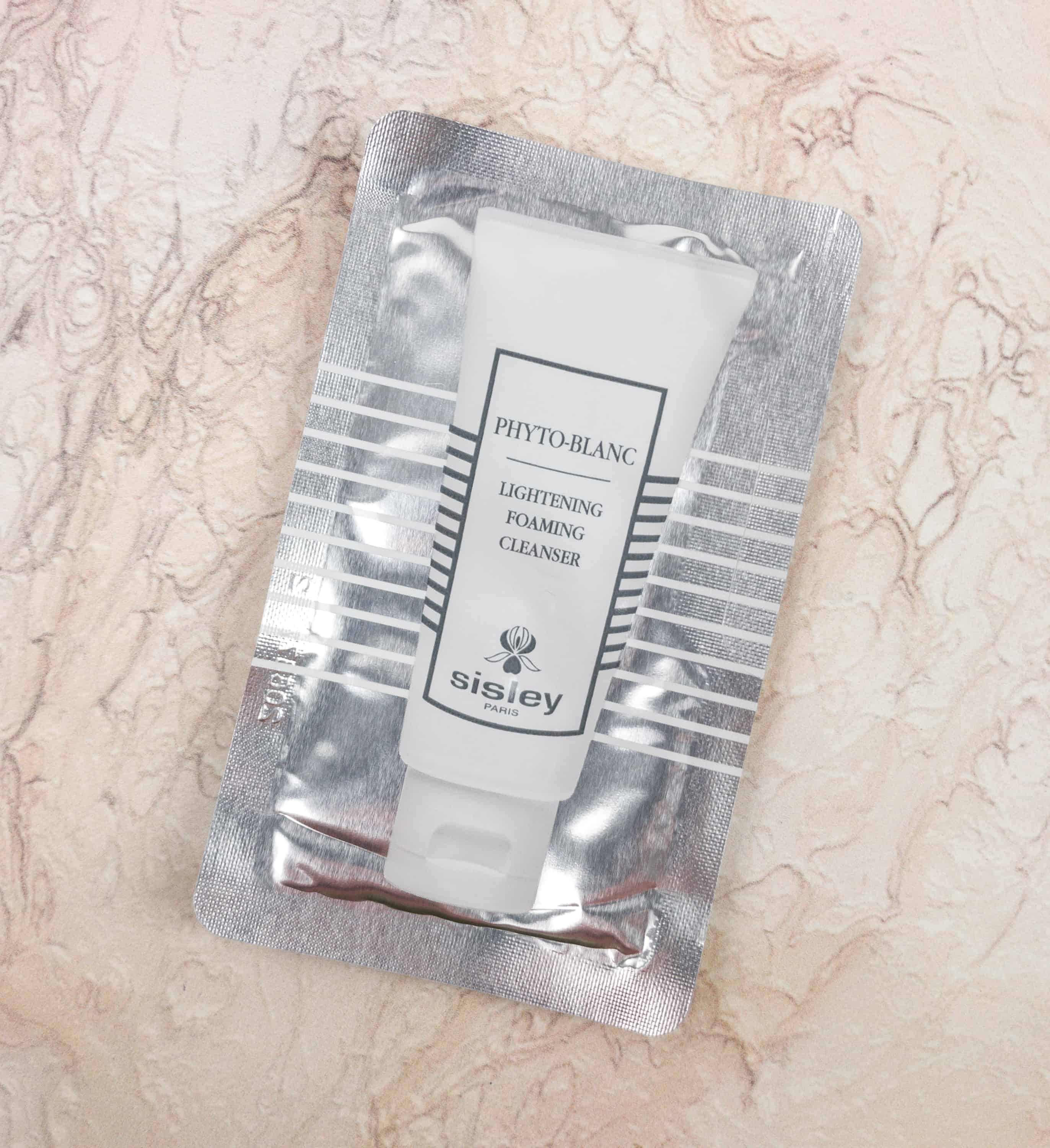 Phyto-Blanc Lightening Foaming Cleanser ($6.50) The next sample item I received is a cleanser with a milky, almost goopy texture. It foams right up and my face felt clean but moisturized, not stripped, after!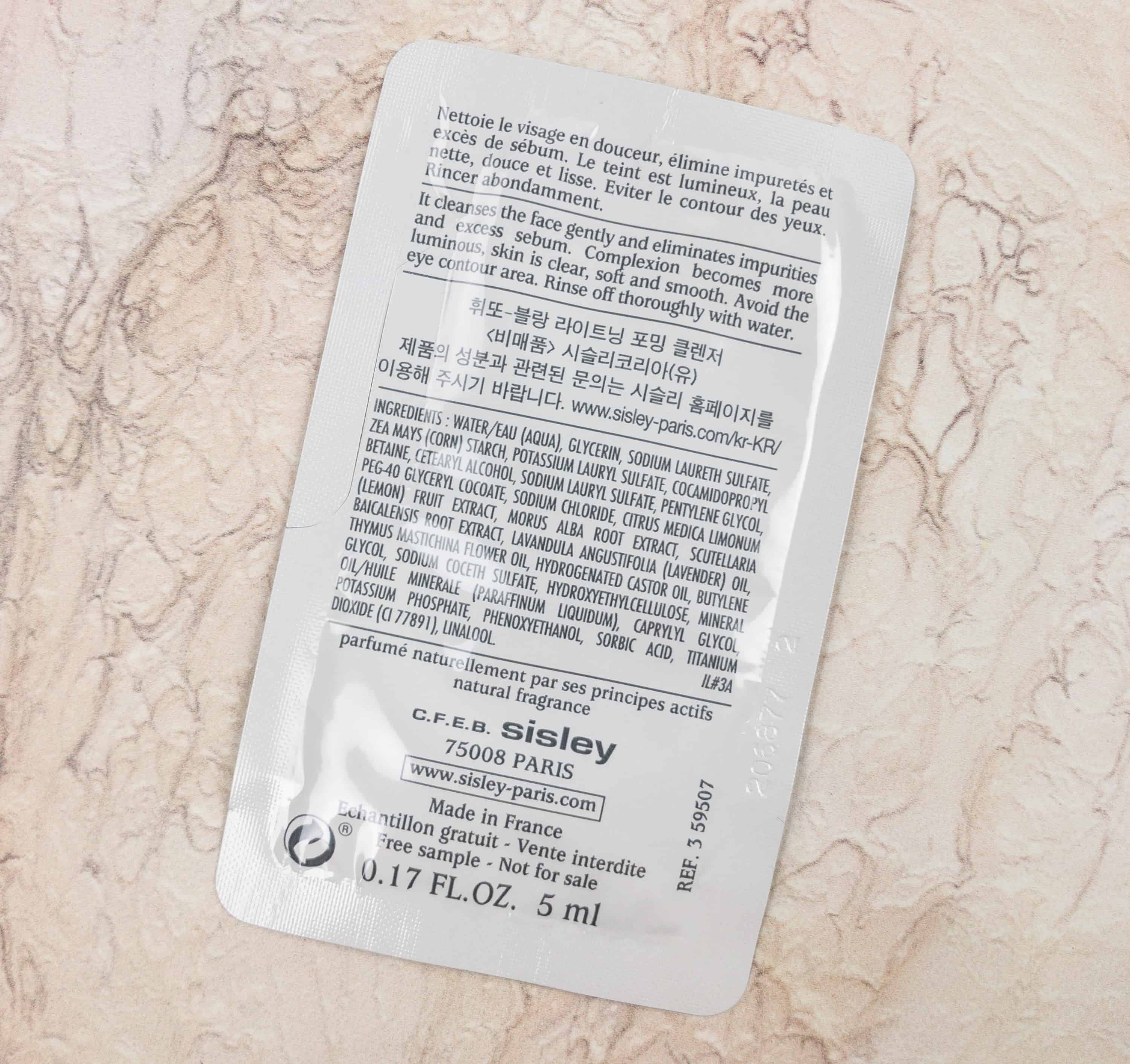 Ingredients include lemon, white mulberry, and scutellaria extracts which lighten your skin's complexion.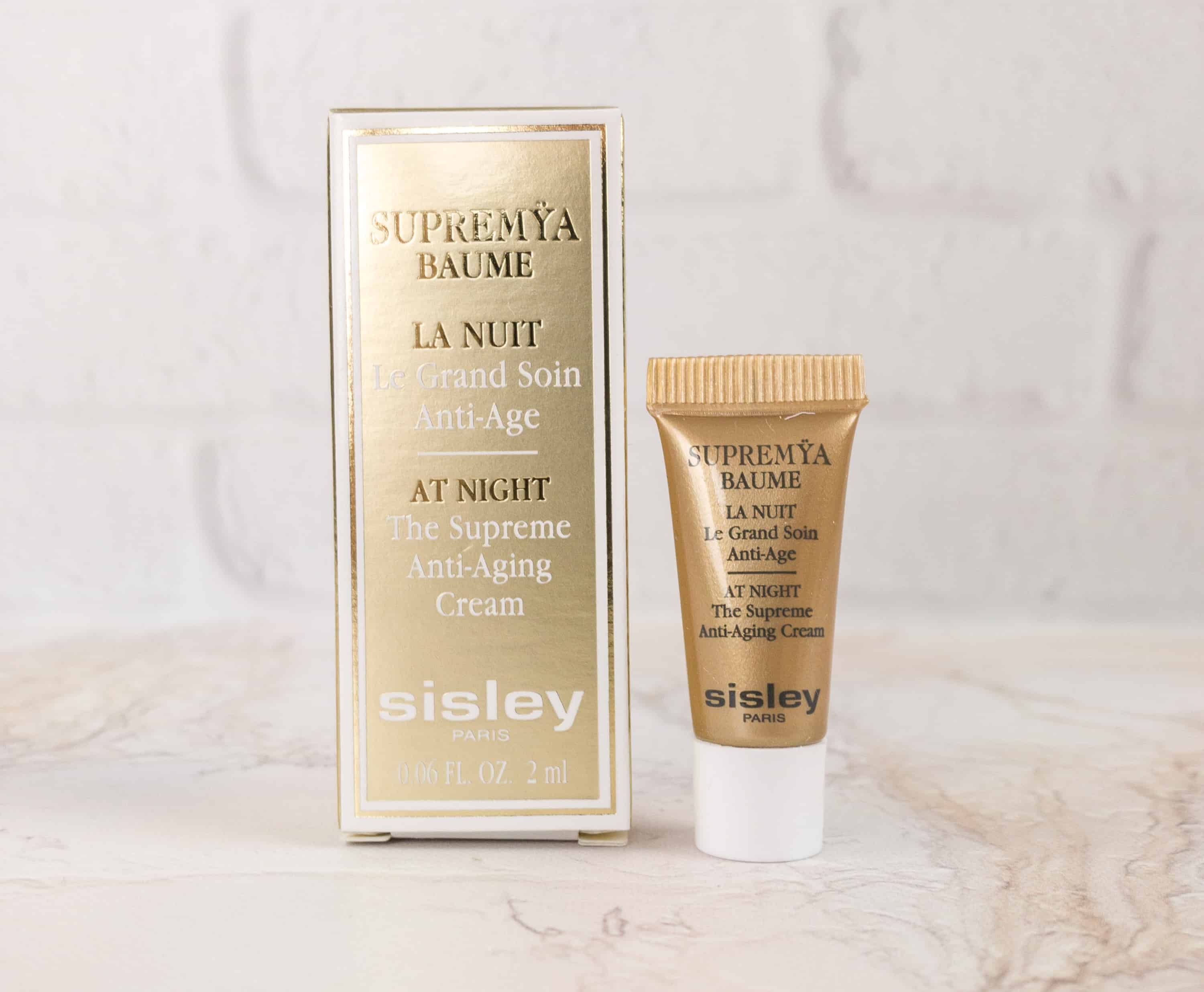 Supremya Cream ($28.06) This anti-aging night cream contains Sisley's patented Phyto-Complex LC12, a combination of plant-based active ingredients that repairs your skin overnight. It is lightly tinted with a thick emollient feel when spread on your skin.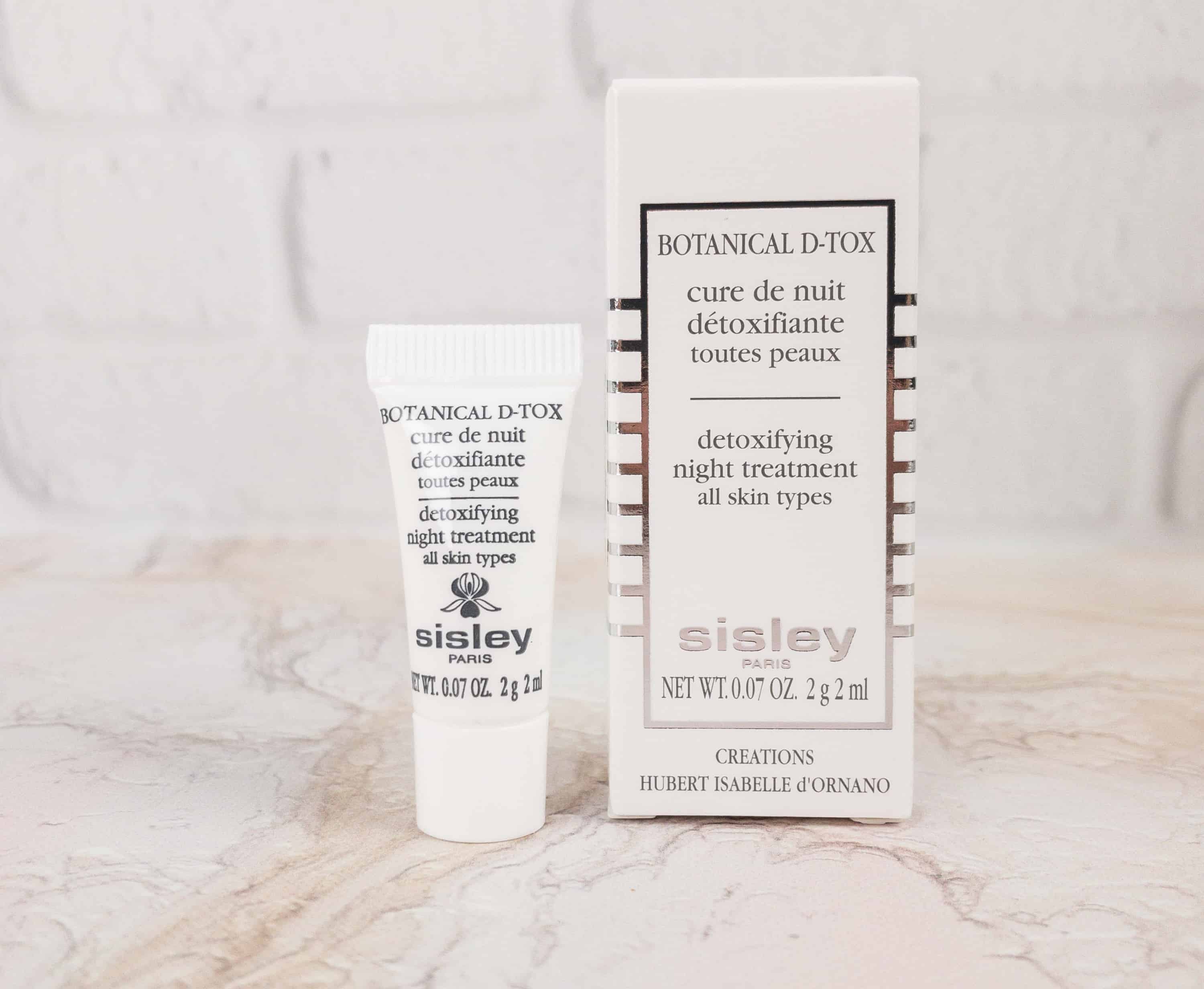 Botanical D-Tox Detoxifying Night Treatment ($16.33) I received another nighttime skincare treatment in this month's package! The formula supports cellular regeneration, which combats the signs of fatigue and gives the skin a brighter complexion. I absolutely loved the scent. It's recommended to apply for 30 nights for best results. The tiny tube has 2-3 applications – just enough to make you fall in love with it.
All Day All Year Anti Aging Day Care ($15.91) To complete this month's skin care ensemble is a day cream with micro-encapsulated UVA and UVB filters. I thought it was magic anti-UV ingredients that aren't actually sunscreens but I found a couple references that show that it's a newer technology that can maintain or increase SPF factor while reducing whiteness in the applied product. Neat. This product has a matte-ish finish.
This Sisley Paris subscription offers a great selection of samples from the luxury brand for just $10 a month, so what's not to love? For this month's curation, I definitely like the All Day All Year anti-aging cream that features a new skincare technology. As you might already know, Sisley Paris products are quite pricey and whether you're planning to buy full-sized products later or you just want to indulge yourself, this is an amazing deal.
What do you think of the Sisley Paris subscription? Have you tried any products from this company before?
Visit Sisley Paris Beauty Box to subscribe or find out more!