Simple Loose Leaf is a monthly tea box, which delivers four hand selected, loose-leaf teas each month. Subscriptions start at $9.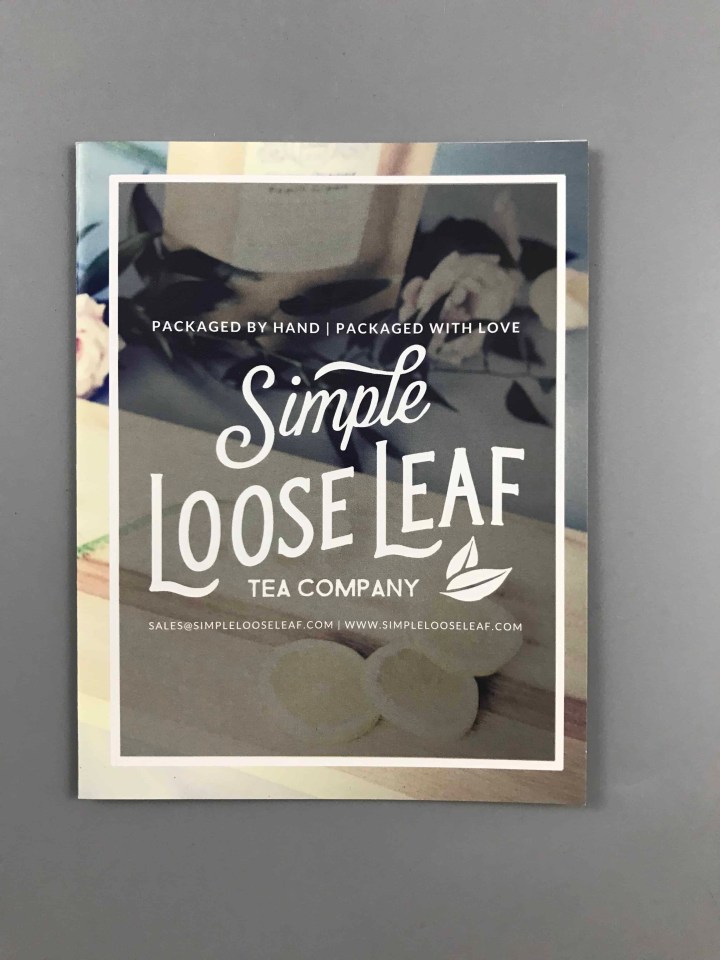 Earn tea points by reviewing each month's selections. You could also win a free month of tea by tagging Simple Loose Leaf on Facebook or Instagram.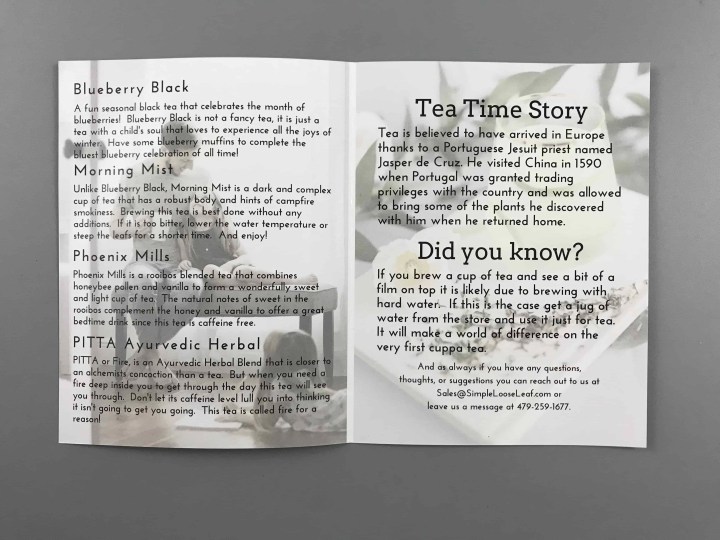 There's a card containing some information about each tea. I find these tidbits of information so much fun, who knows when Jeopardy will have a tea category.
Reusable Tea Bags. I have become a firm believer in these, they make my eco-friendly heart happy. They are so much simpler than using a tea ball and I have little to no residue in the bottom of my cup.
Blueberry Black Tea. It's Indian Black tea with a blueberry flavor.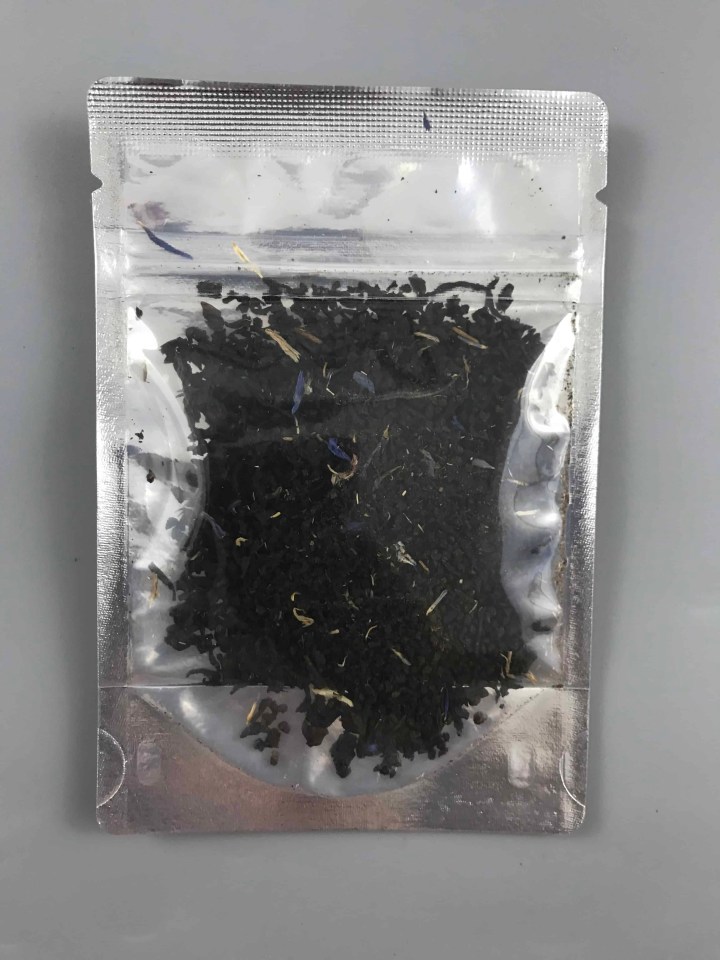 Blueberries are my all time favorite berry, growing up in Maine makes them very near and dear to my heart. This isn't a fancy tea but a tea for my inner child. I feel the need to bake up a batch of muffins and enjoy both piping hot with a good book.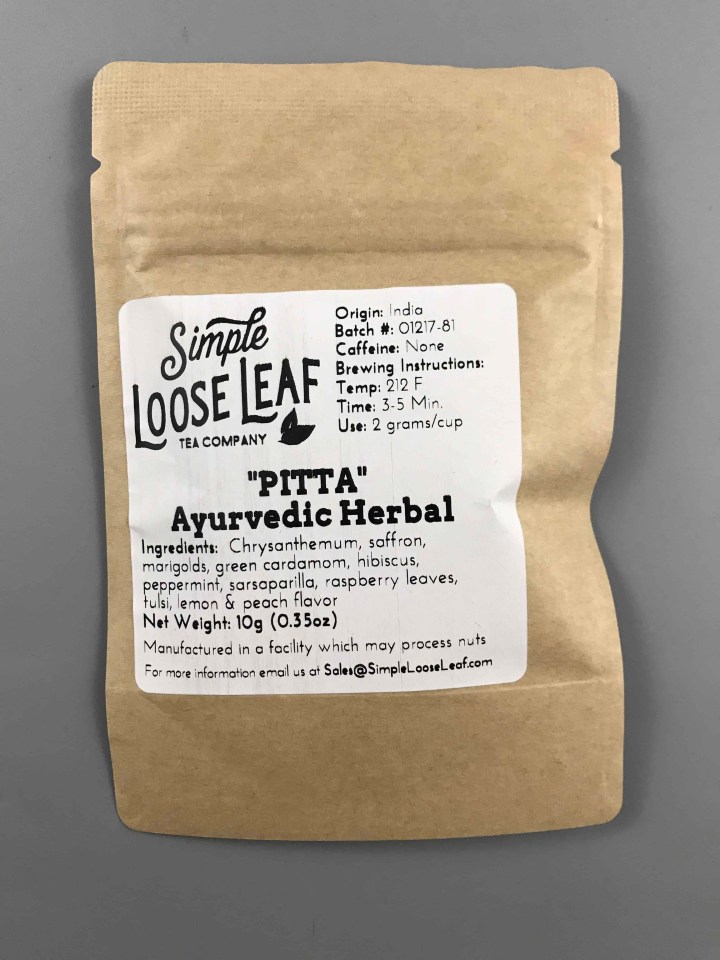 PITTA Ayurvedic Herbal Tea. PITTA means fire.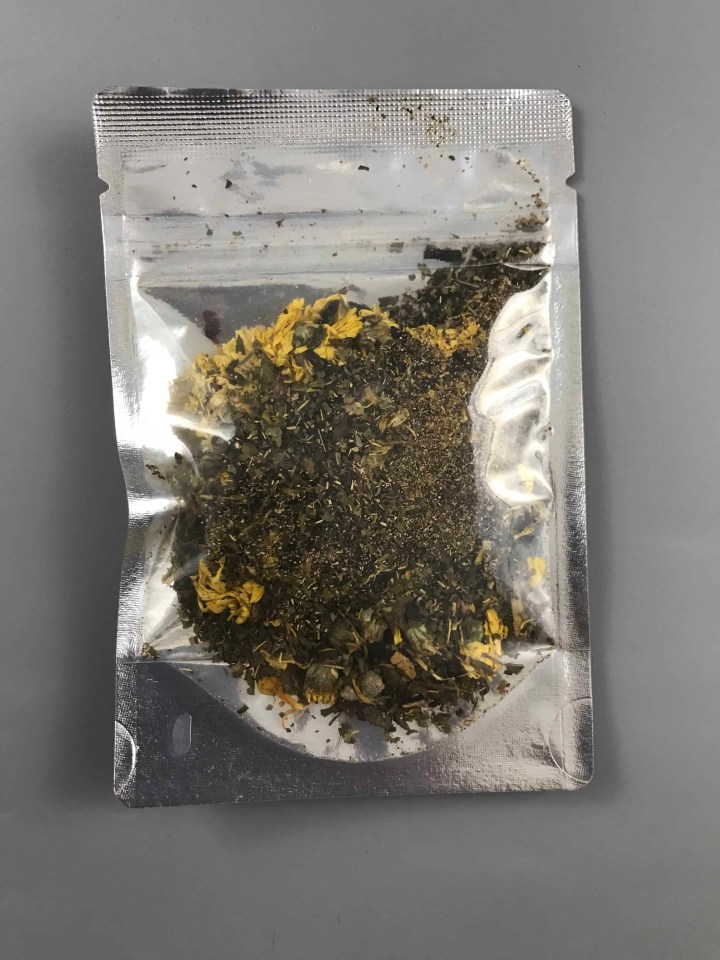 This tea will get you through even the toughest days. I was skeptical because there is no caffeine in this tea (caffeine is the reason I get up everyday) but I pushed on and was pleasantly surprised by the flavor. The fruity blend made my tastebuds and my soul dance.
Phoenix Mills Tea. This is a rooibos blend using honeybee pollen and vanilla.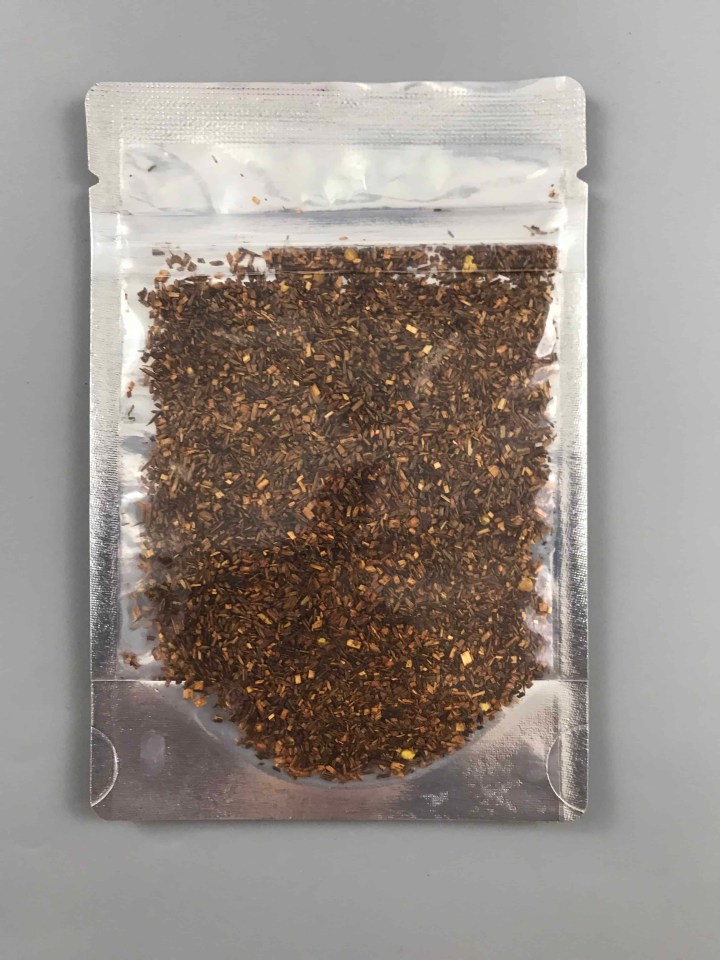 Another caffeine-free blend but this is perfect for bedtime. Honey and vanilla are very relaxing, I added a dash of cinnamon for an extra boost of flavor… amazing!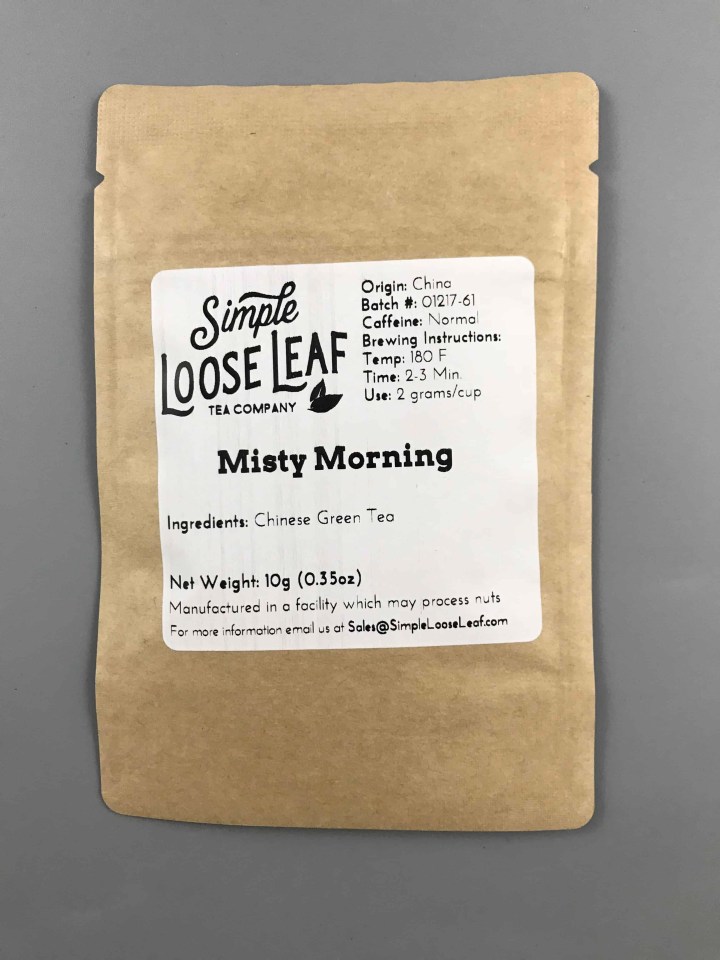 Morning Mist Tea. This is green tea heaven!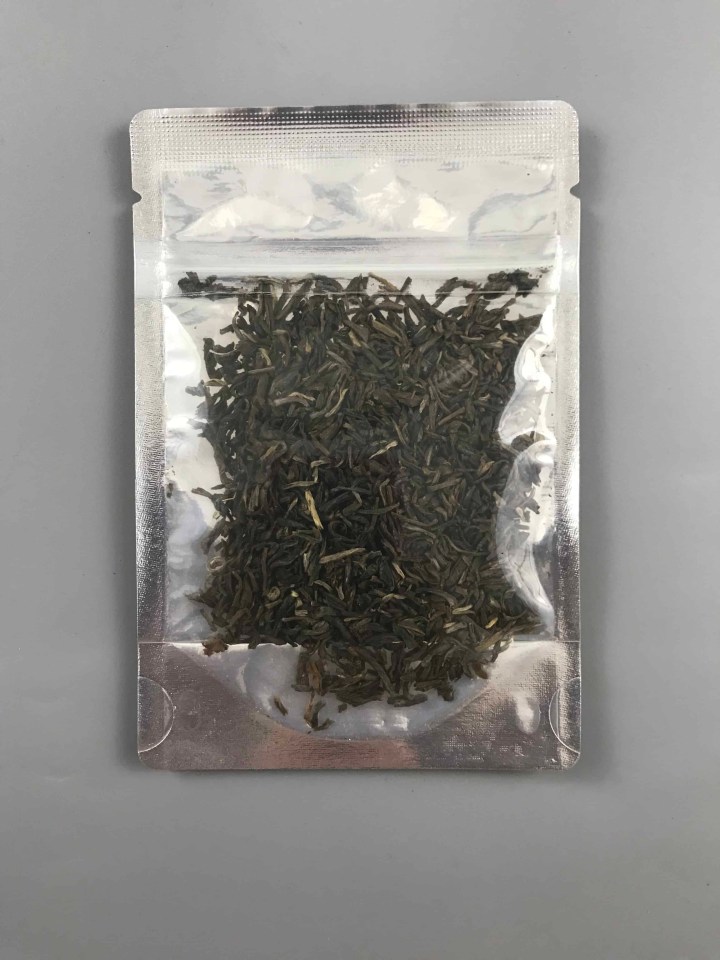 This is a dark complex cup of tea that has a hint of smokiness. Brewing this tea is best done without any additions. If it's too bitter, lower the water temperature or steep the leafs for a shorter time.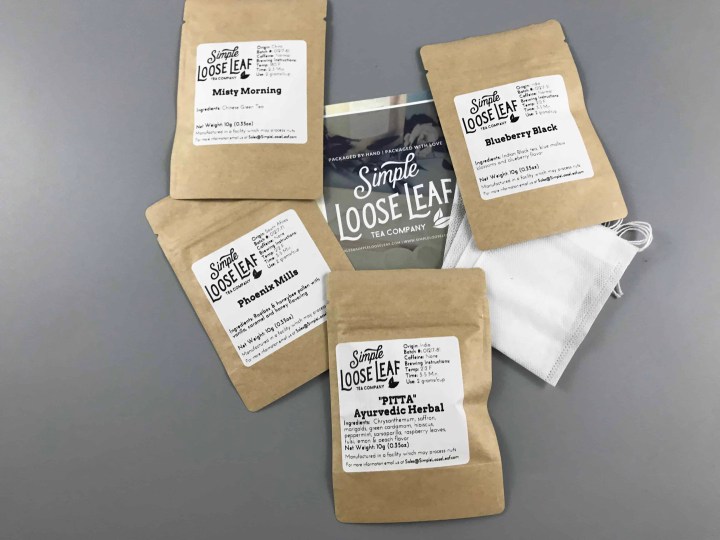 Simple Loose Leaf Tea is a great way to try many different teas without splurging on something you might dislike. I love that there is little filler and everything is neatly packed. The more I use loose leaf tea the more I like them, they have a much better flavor than ordinary tea bags found in the grocery store. I am having so much fun tasting teas and knowing that they help folks with developmental disabilities gain employment. I'm hoping next month brings me something that can be brewed cold for a little something different.
Which tea was your favorite this month?