Shopkins Direct is a new quarterly subscription box that delivers a crate filled with Shopkins goodies! For only $30 per quarter, get 100% exclusive Shopkins toys, apparel, and more, in a special limited edition box.
The box looks like a travel case!
It looks full inside!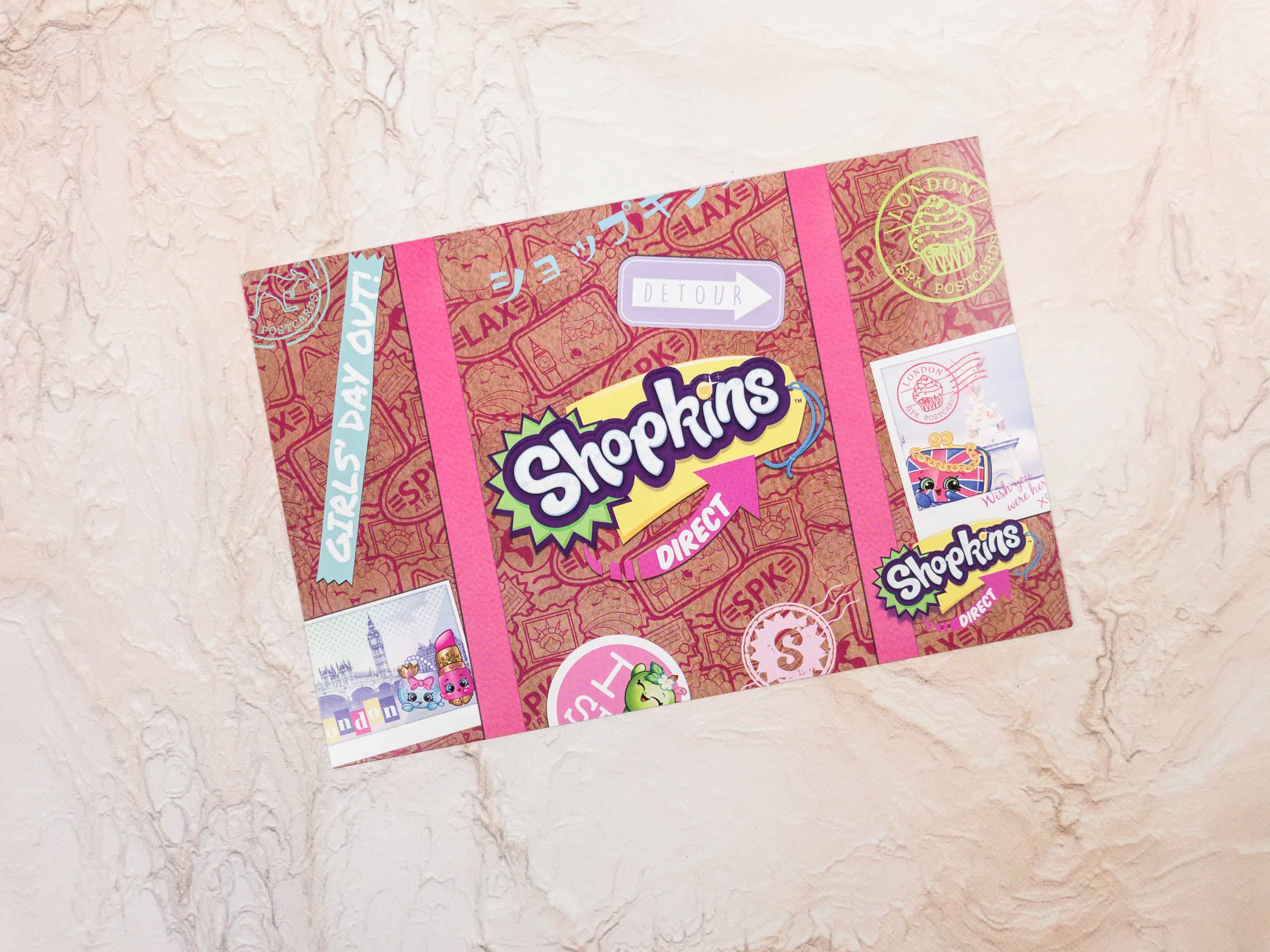 I love the travel vibe coming from this one!
The information card gives you a list of all the items in the box, plus their description.
Everything in the Winter box!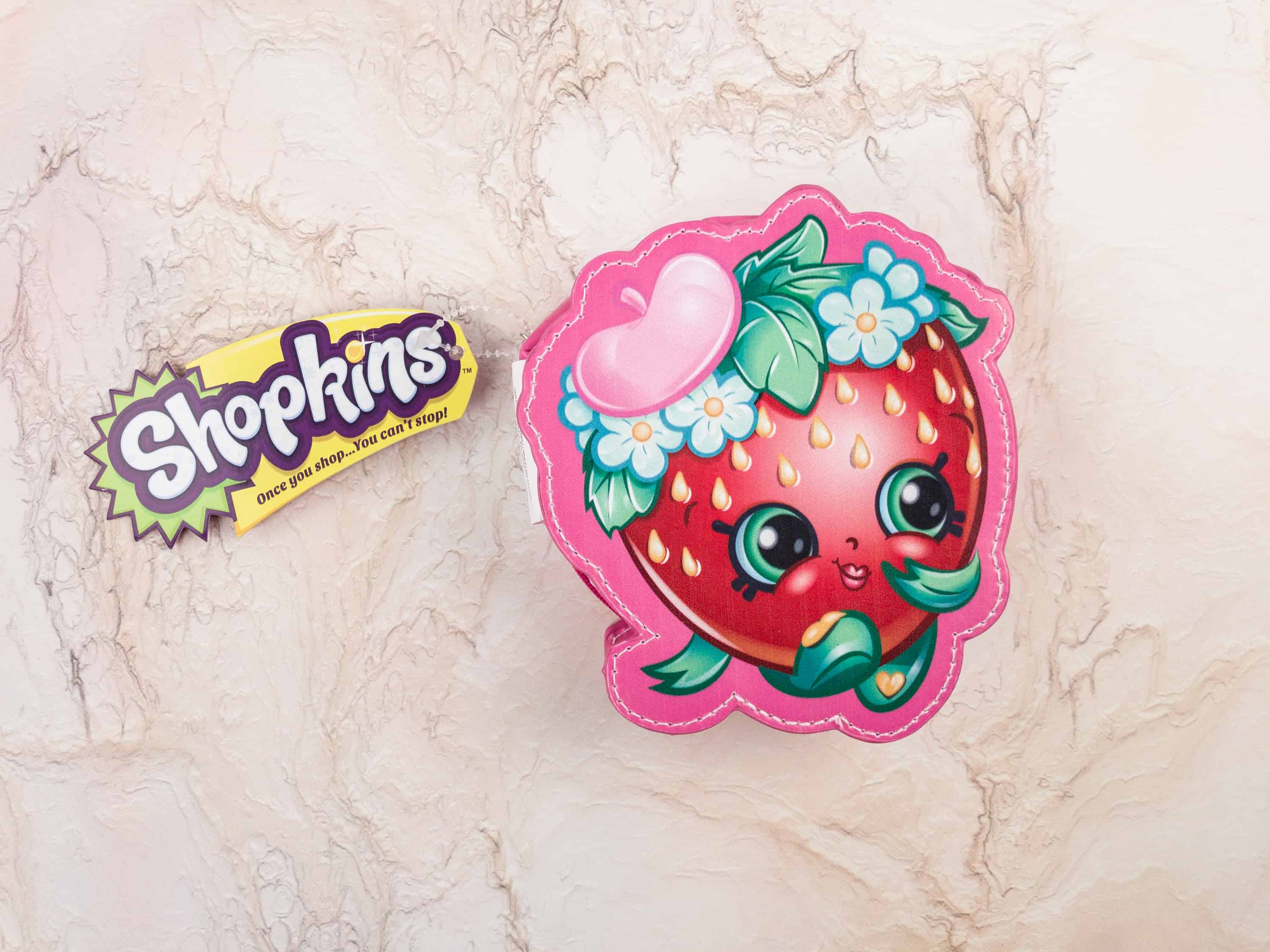 Strawberry Kiss Zip-Up Case with Diary & Markers. This cute zip-up case features the charming Strawberry Kiss. Her lips are always puckered and ready for a smooch!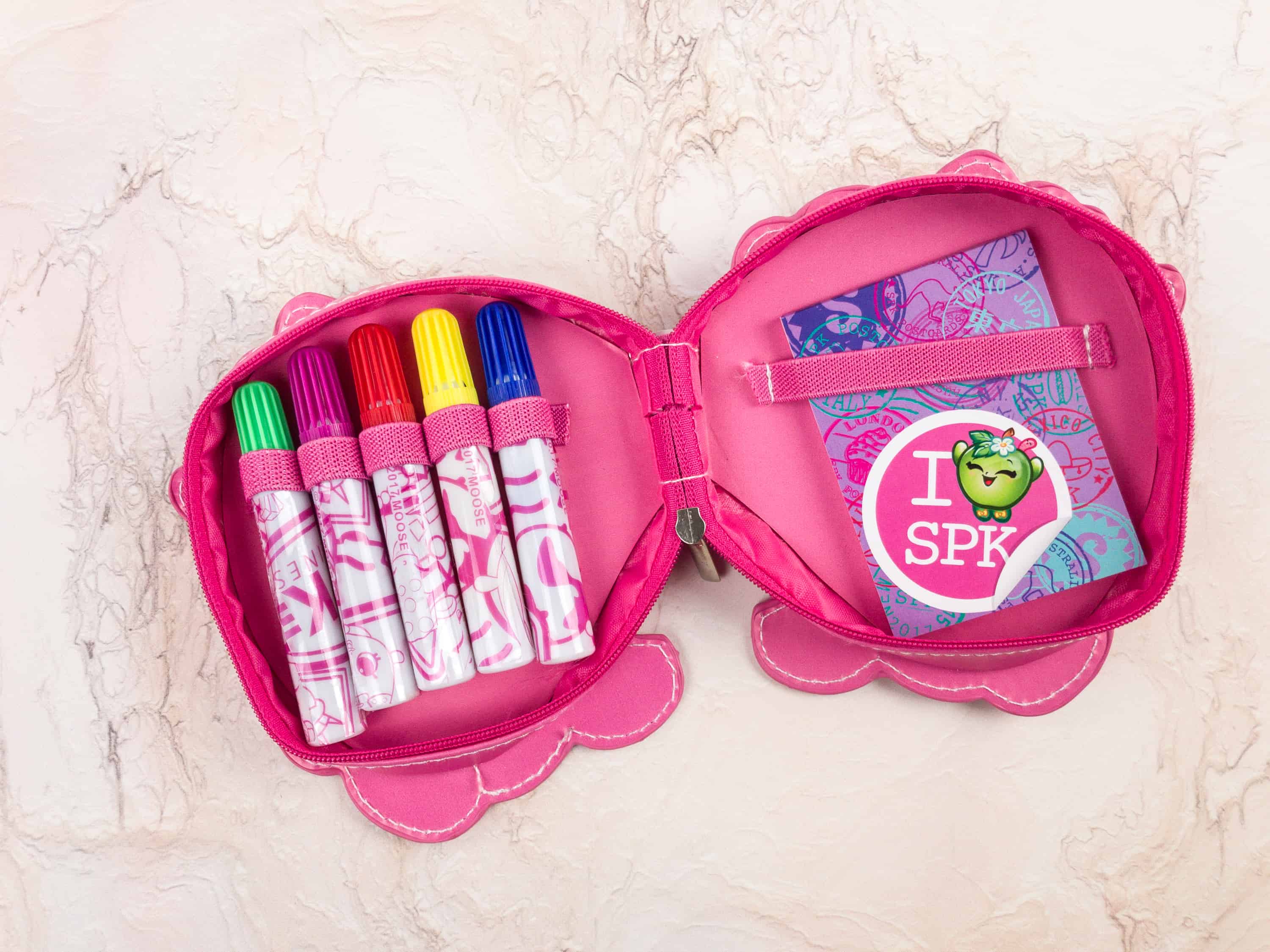 Inside the case are 5 markers and a diary featuring Apple Blossom, Strawberry Kiss' best friend!
The diary actually looked like a notepad with pages you can tear right away. It's up to you if you're going to write everyday happenings, travel goals, or just tear pages and doodle on them. My daughter loves the case.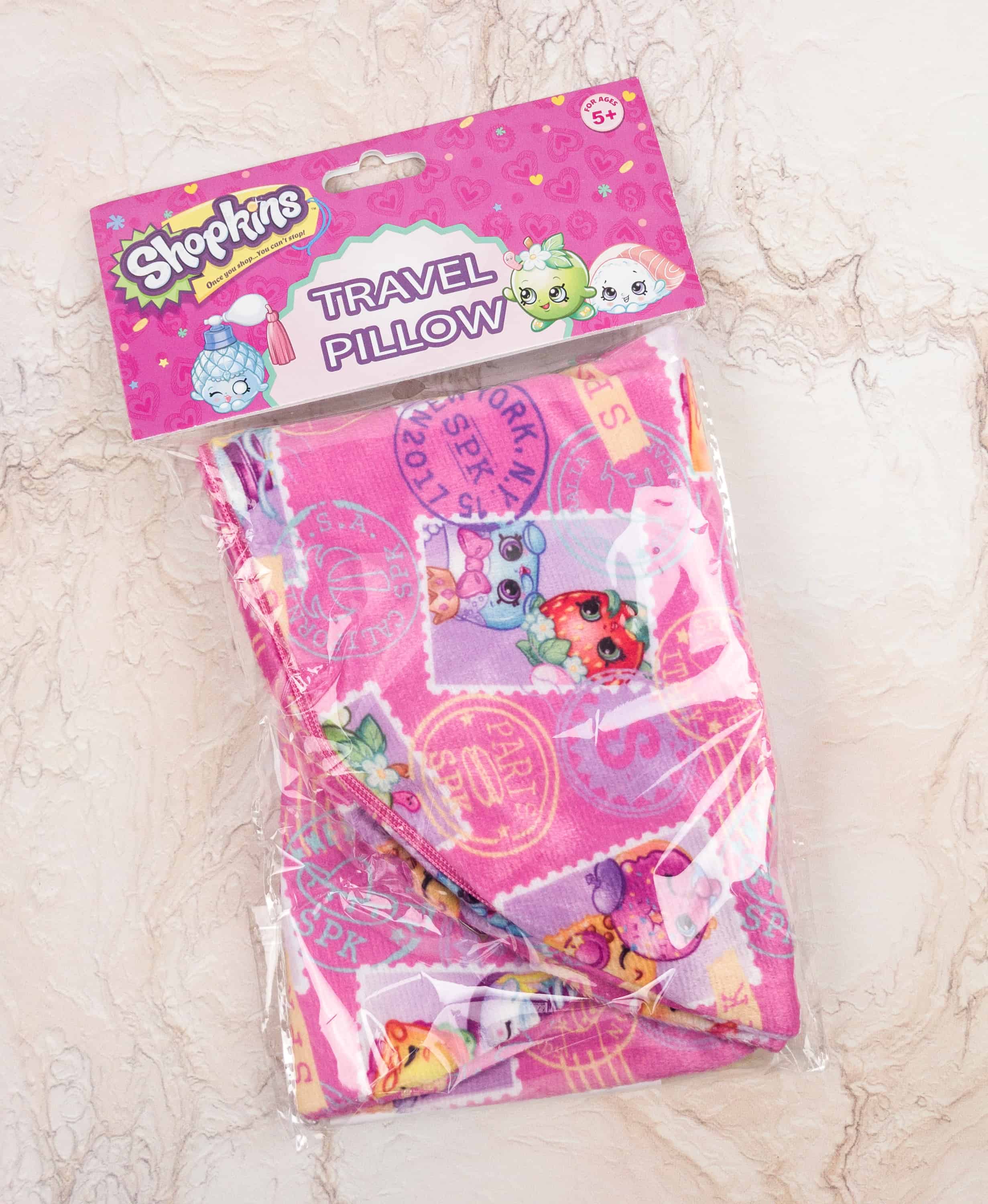 Travel Pillow. The Shopkins characters made a travel essential extra cuter. The pillow is in pink and it features Strawberry Kiss, Apple Blossom, Lippy Lips, Taco Terrie, Kooky Cookie, and D'lish Donut among others. There are also stamp designs, like those you can see on passports!
There's an air valve when you unzip the pillow from the top side. It is where you can pump air to inflate the pillow and release air after use. I like that it can be deflated and folded because it saves space!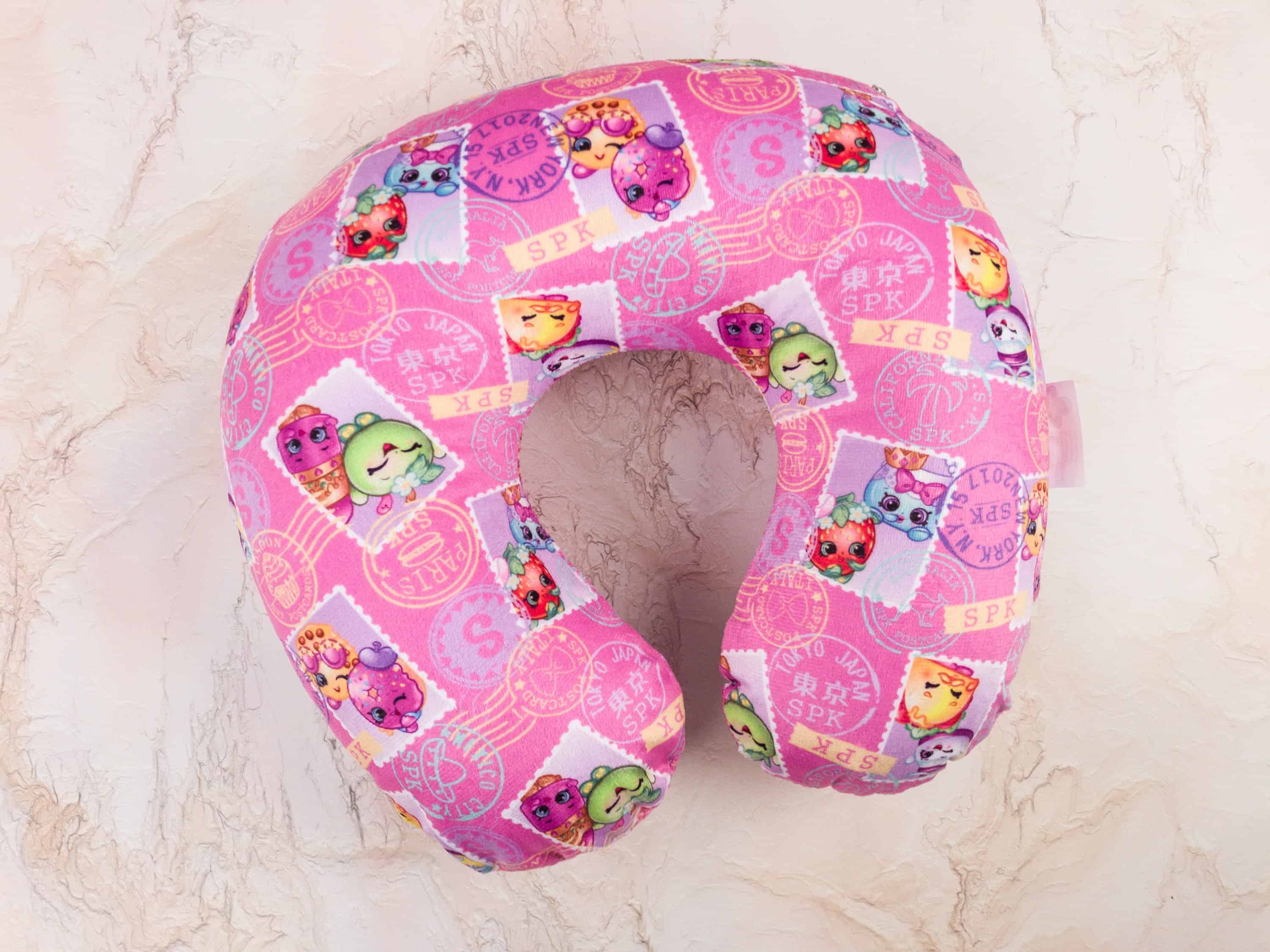 The pillow is so comfy, we're definitely keeping it in our car or travel bag for emergency naps during long trips!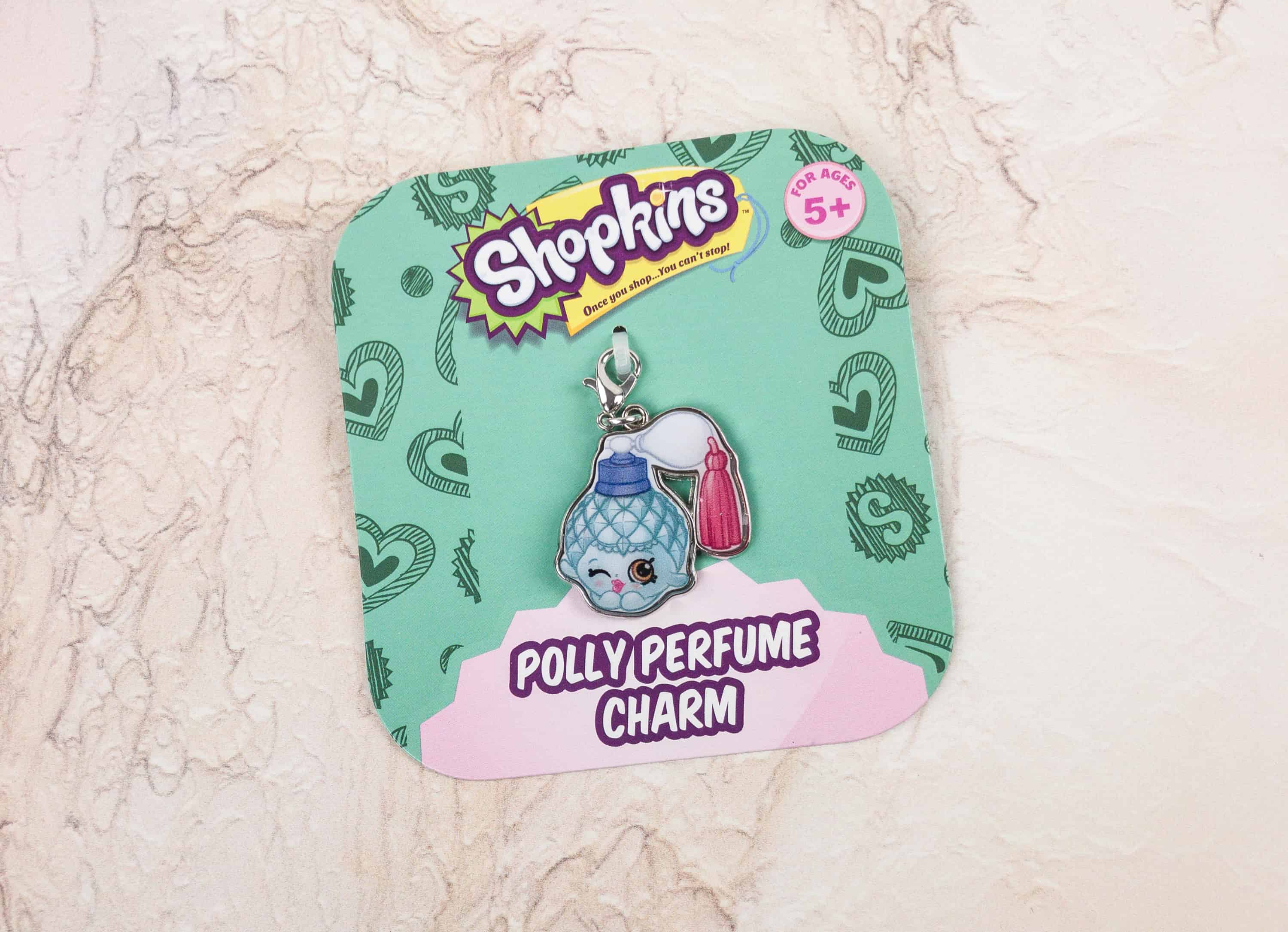 Petite Perfume Charm. Here's another charm that we can add to the chic bracelet we received from the summer box. It features Polly Perfume!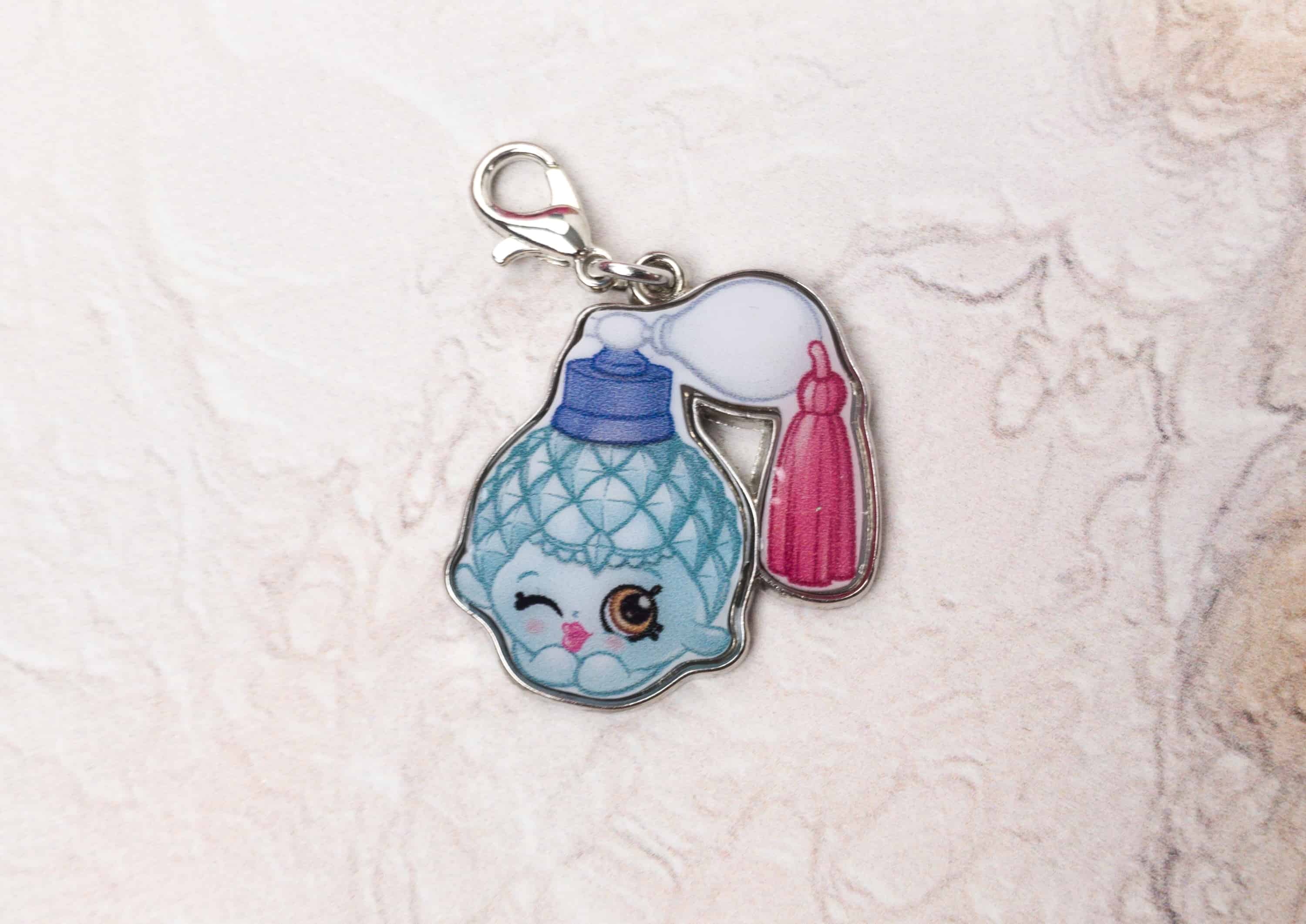 Polly Perfume is an exclusive character from the Fashion Spree, a range of Shopkins that centers around themed packs of fashion items.
Passport Cover. The design of this passport cover is really similar to the inflatable pillow, and that makes it a great travel combo!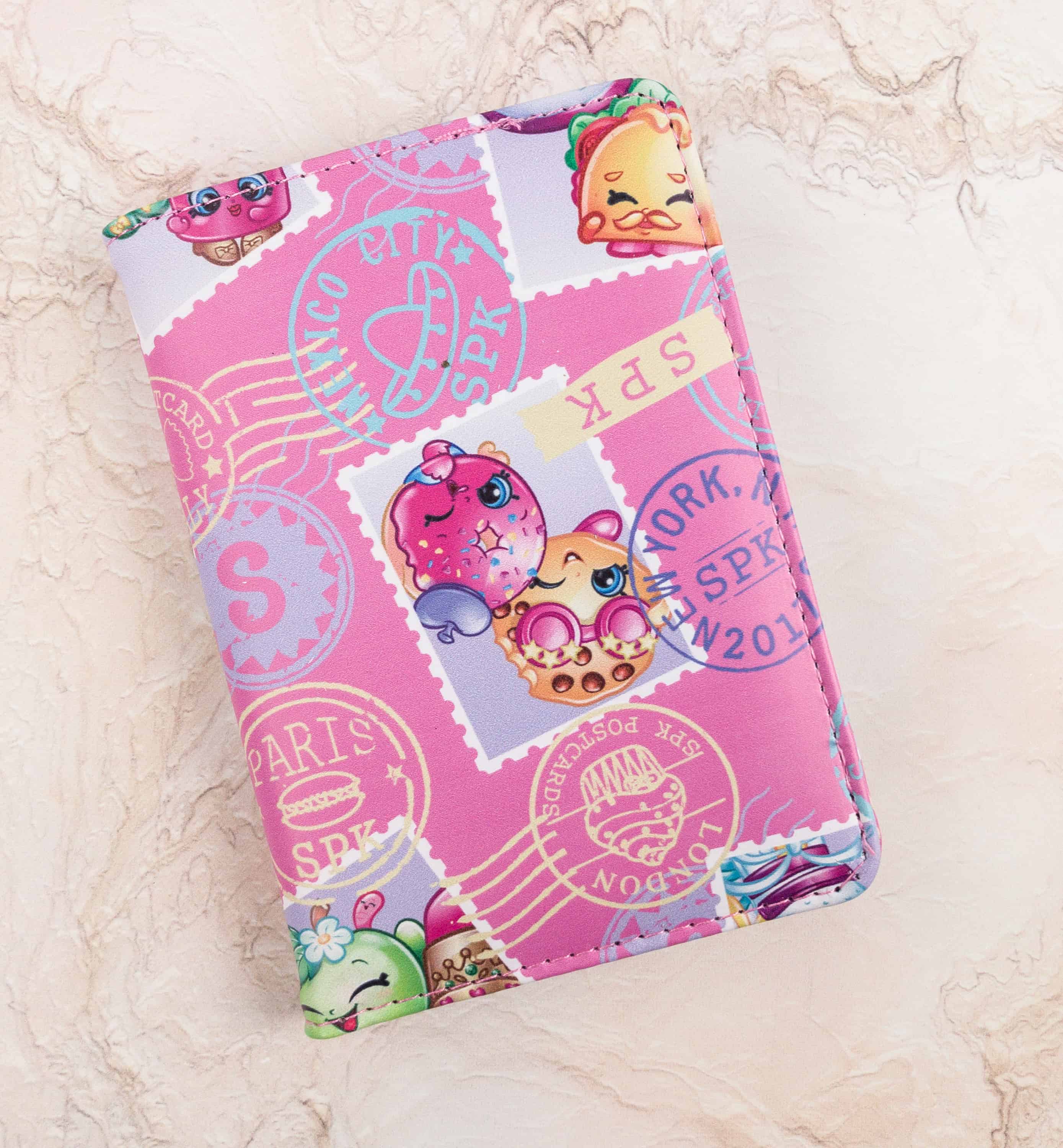 From here, you can see Apple Blossom, Kooky Cookie, D'lish Donut, and Taco Terrie!
Aside from keeping and protecting your passport, the cover also has some slots for cards, receipts and notes.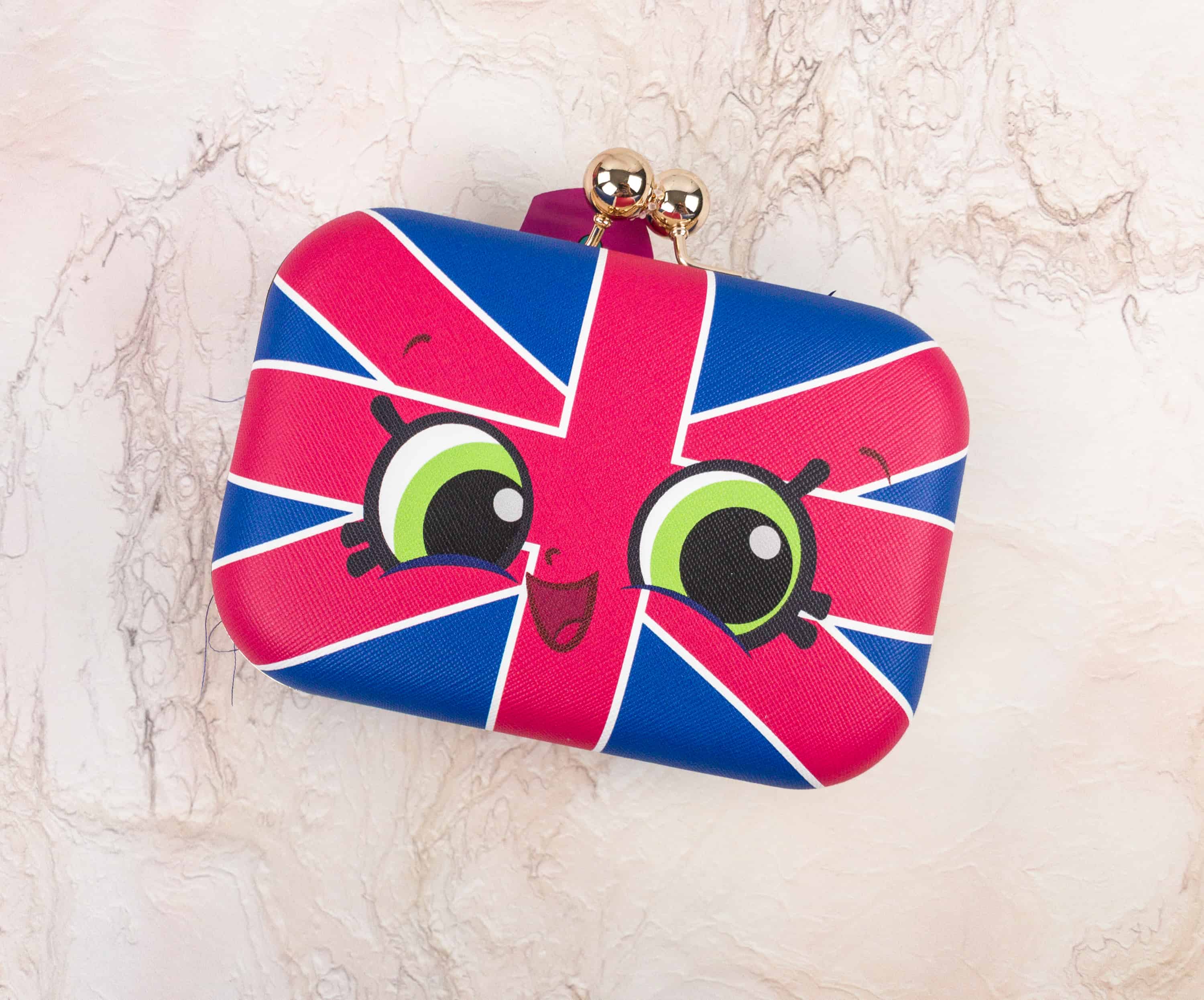 Britney Bag. We're really glad that the patriotic purse is included in this season's box! Britney Bag, a common UK Holiday Shopkin from Season Eight, is a blue clutch purse.
It is striped in red and white to resemble the Union Jack flag.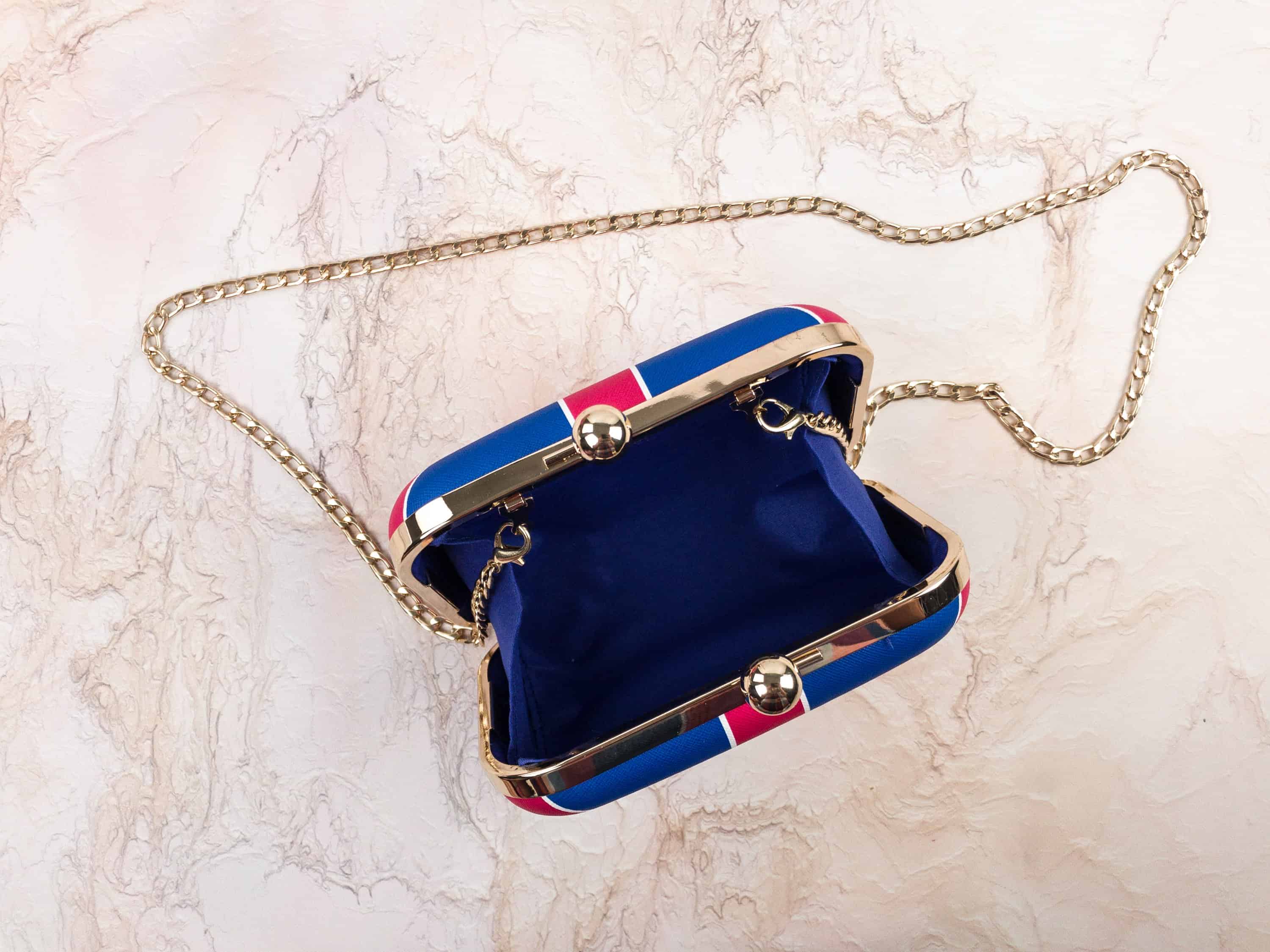 It also features a gold clasp and a gold chain that makes it easy to carry around.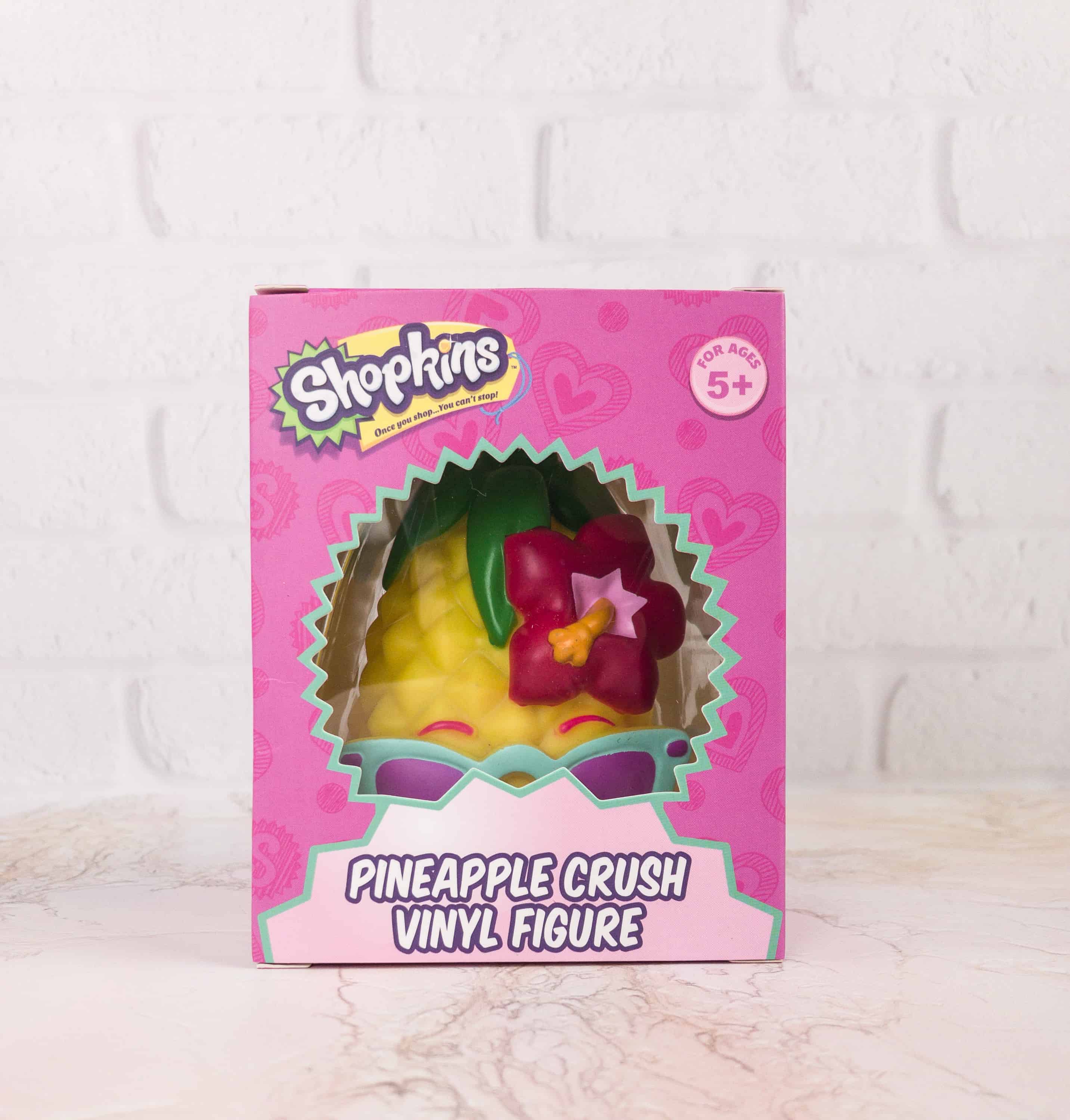 Pineapple Crush Vinyl Figure. From the Fruit and Veg team, here comes the golden fruit!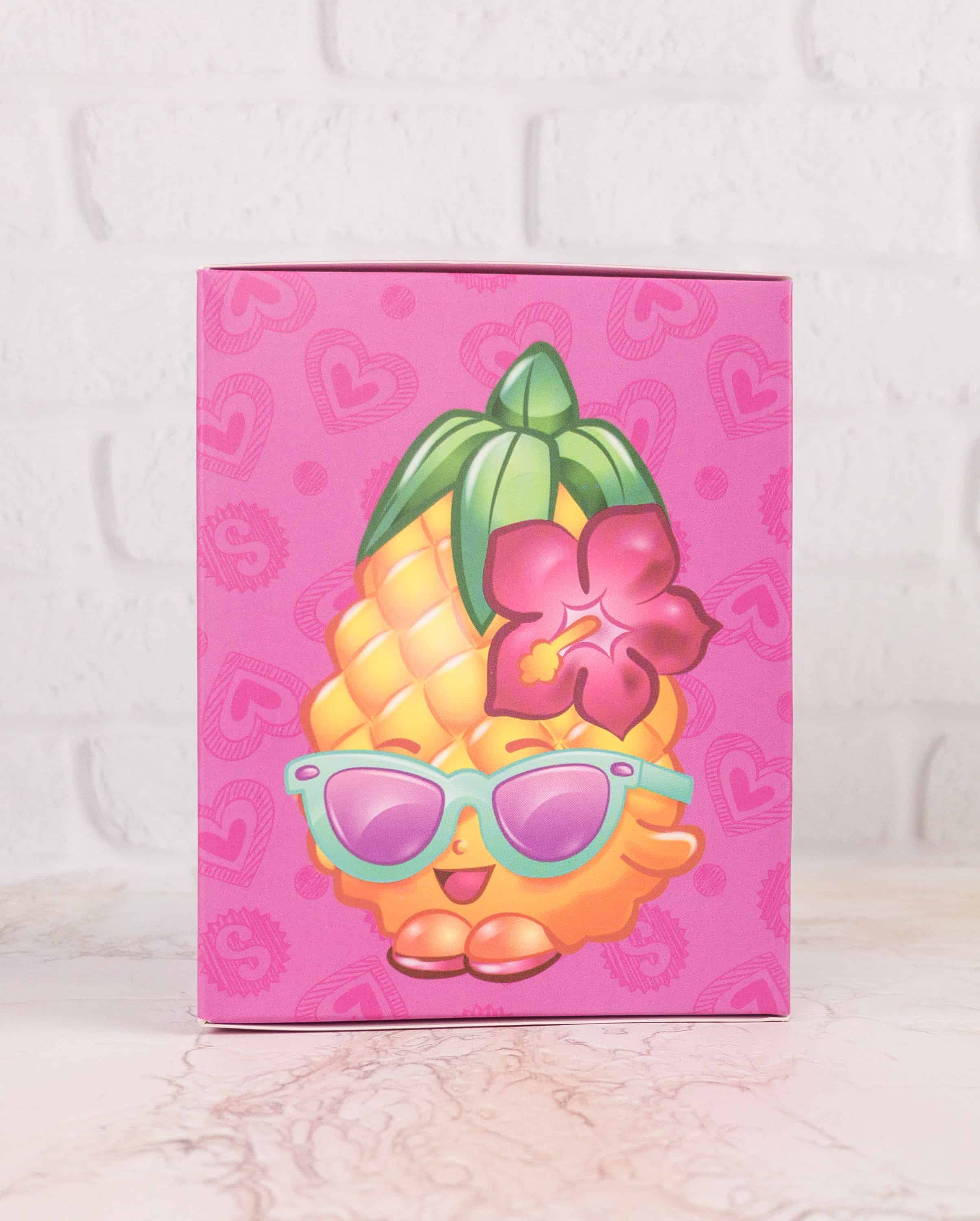 It was inside a pretty double-sided window box which you can also use for display or safe-keeping.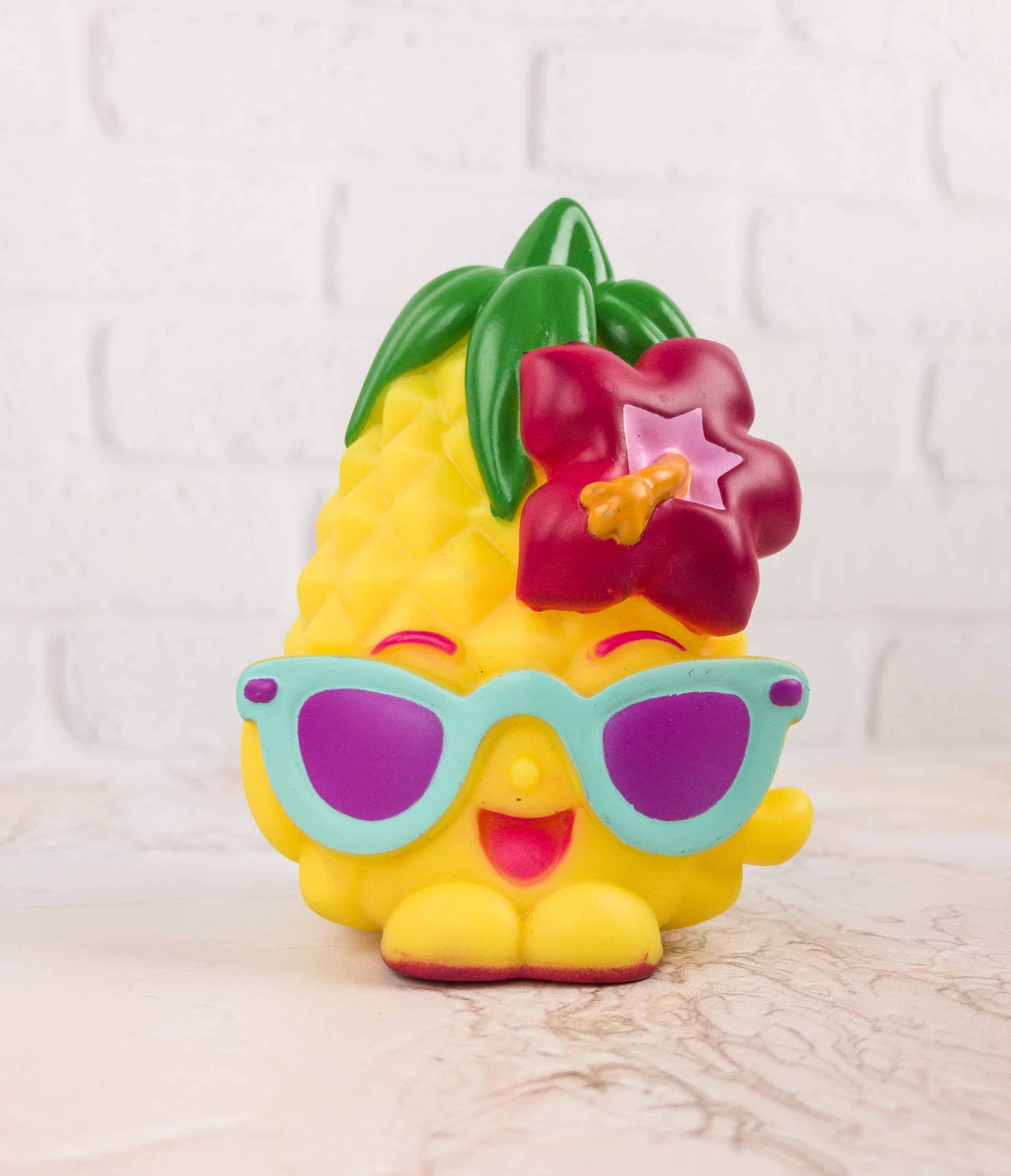 Our silly and funny pineapple is enjoying the sun in its hip luau gear! Cool shades you got there, Pineapple! It definitely fits the travel theme – since it's winter let's travel some place tropical!
Even the back of Pineapple Crush had me crushing on it!
We love Shopkins Direct! As always, the box was packed with cute, fun, and useful items. Everything is also authentic and exclusive, making the subscription worthy of its quarterly price. It'll make a great gift for any child who loves supercute items and also for Shopkins collectors of any age!
What do you think about the Winter 2017 Shopkins Direct Box?