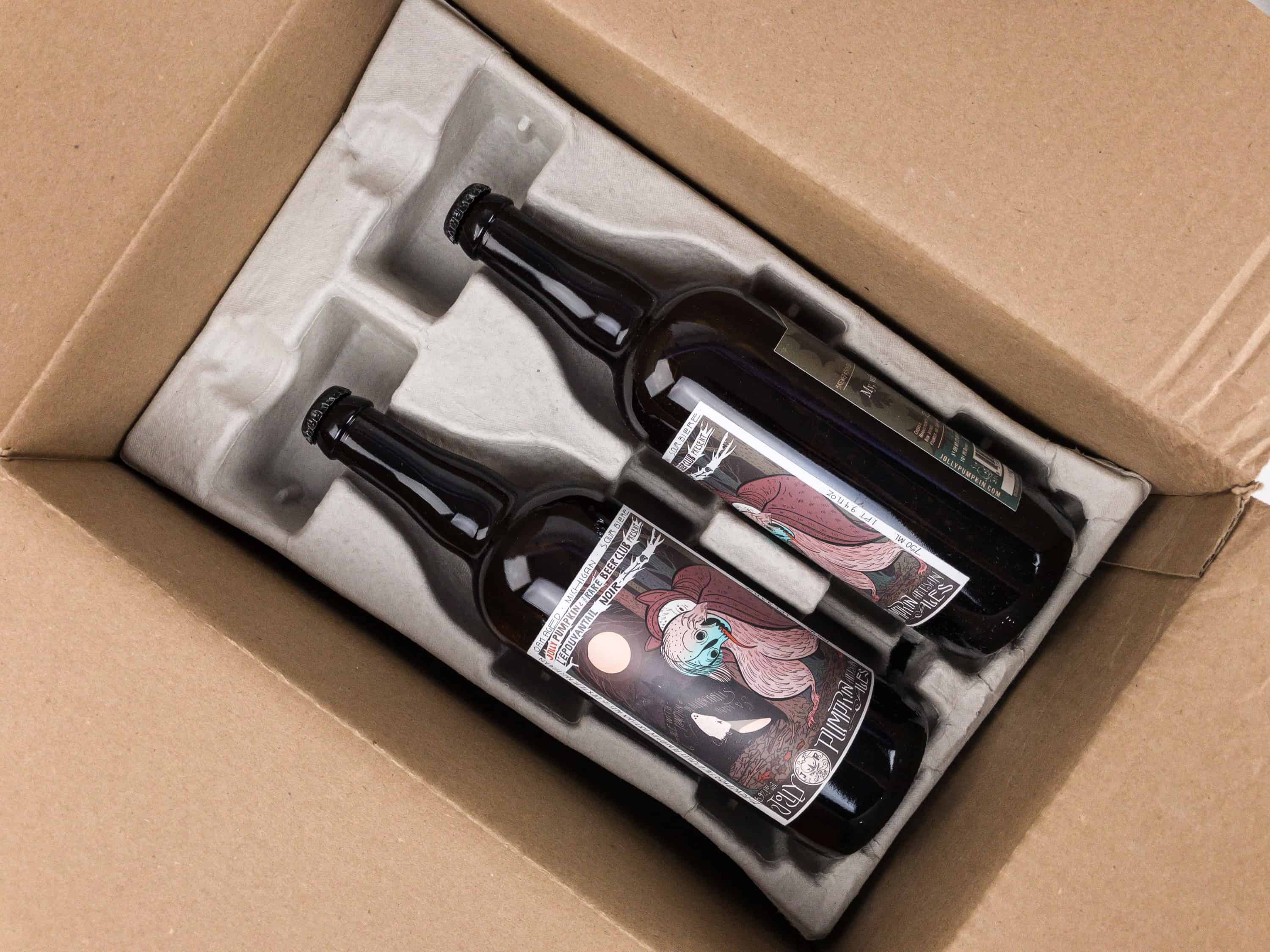 Rare Beer Club by The Microbrewed Beer of the Month Club is a limited-release beer subscription. Each box comes with a total of 4 bottles (750 ml each), from two different breweries. Selections include styles, often ideal for cellaring, like Farmhouse Ales, Russian Imperial Stouts, Belgian Abbey Ales, varied Imperial and Grand Cru offerings, oak and other cask-aged ales, and much more.
The Rare Beer Club is part of the Monthly Clubs family of subscriptions.They offer six different clubs, from cigars to flowers, and you can even mix them for a custom Design Your Own Club!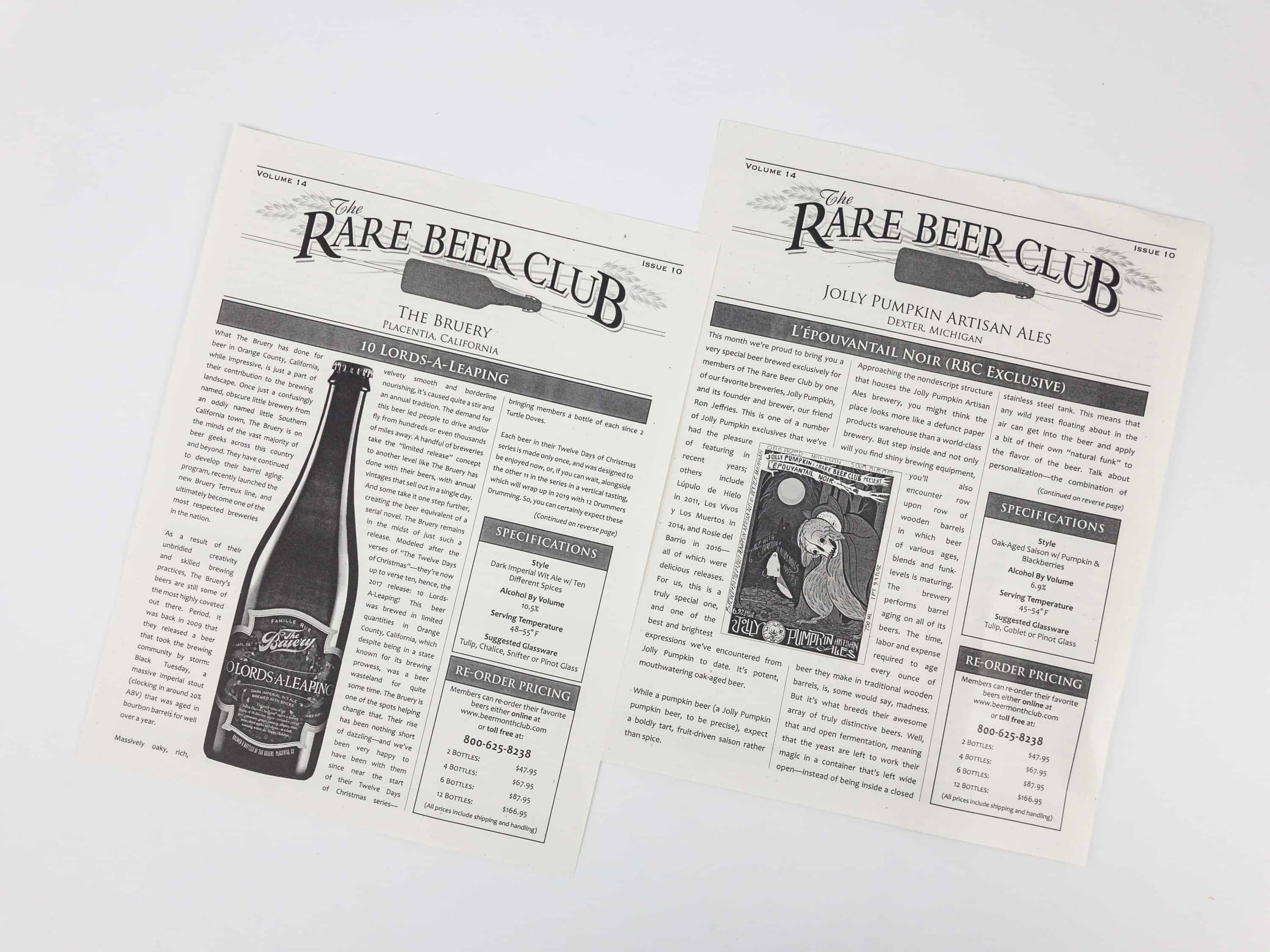 An info sheet is included with details on each beer and the brewery behind it. It also includes notes on its characteristics and proper serving temp and vessel. Pairings are suggested, as well as notes on aging potential and expected changes, too, since the Club chooses beers that are generally good for cellaring.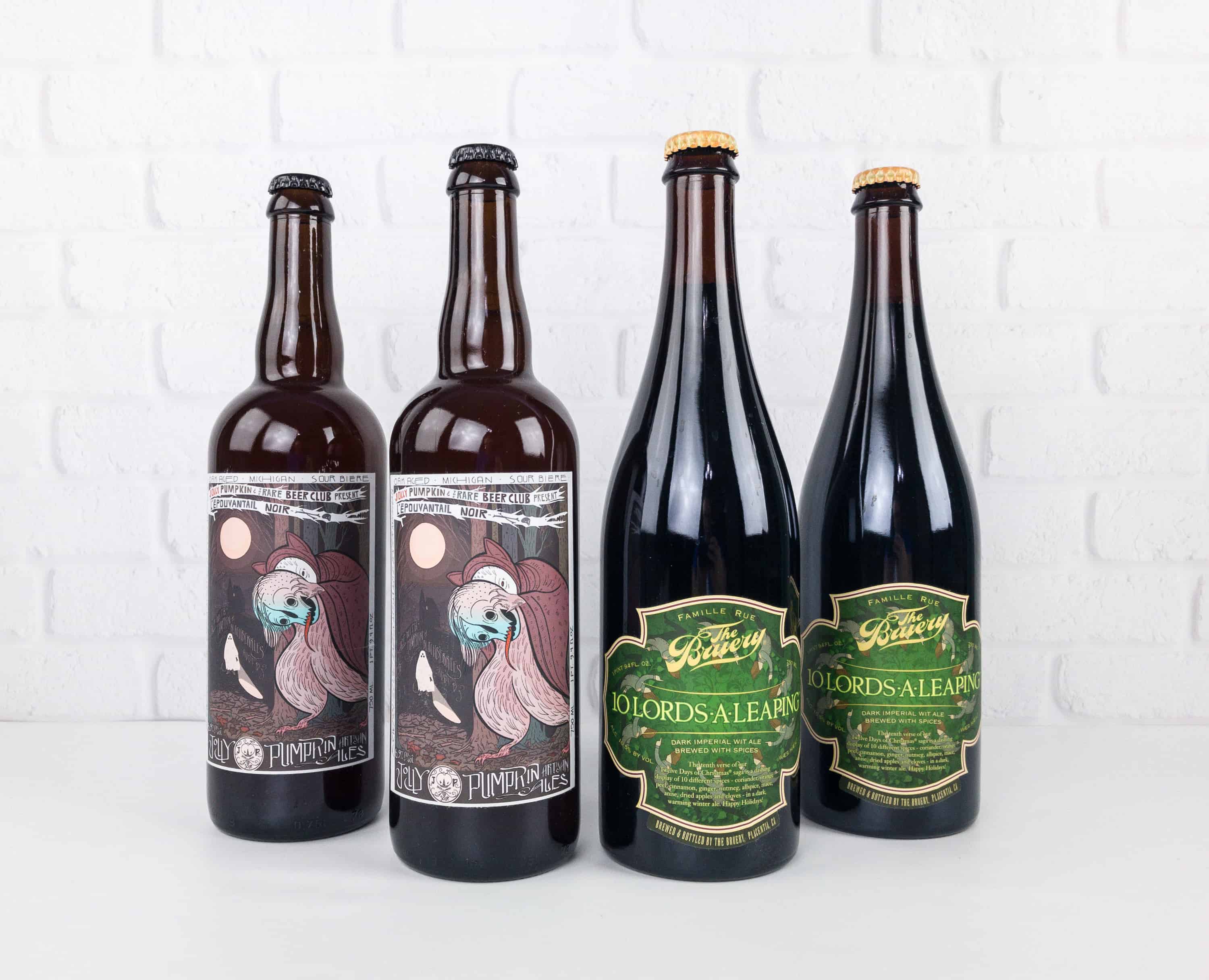 Everything in my December 2017 Rare Beer Club box!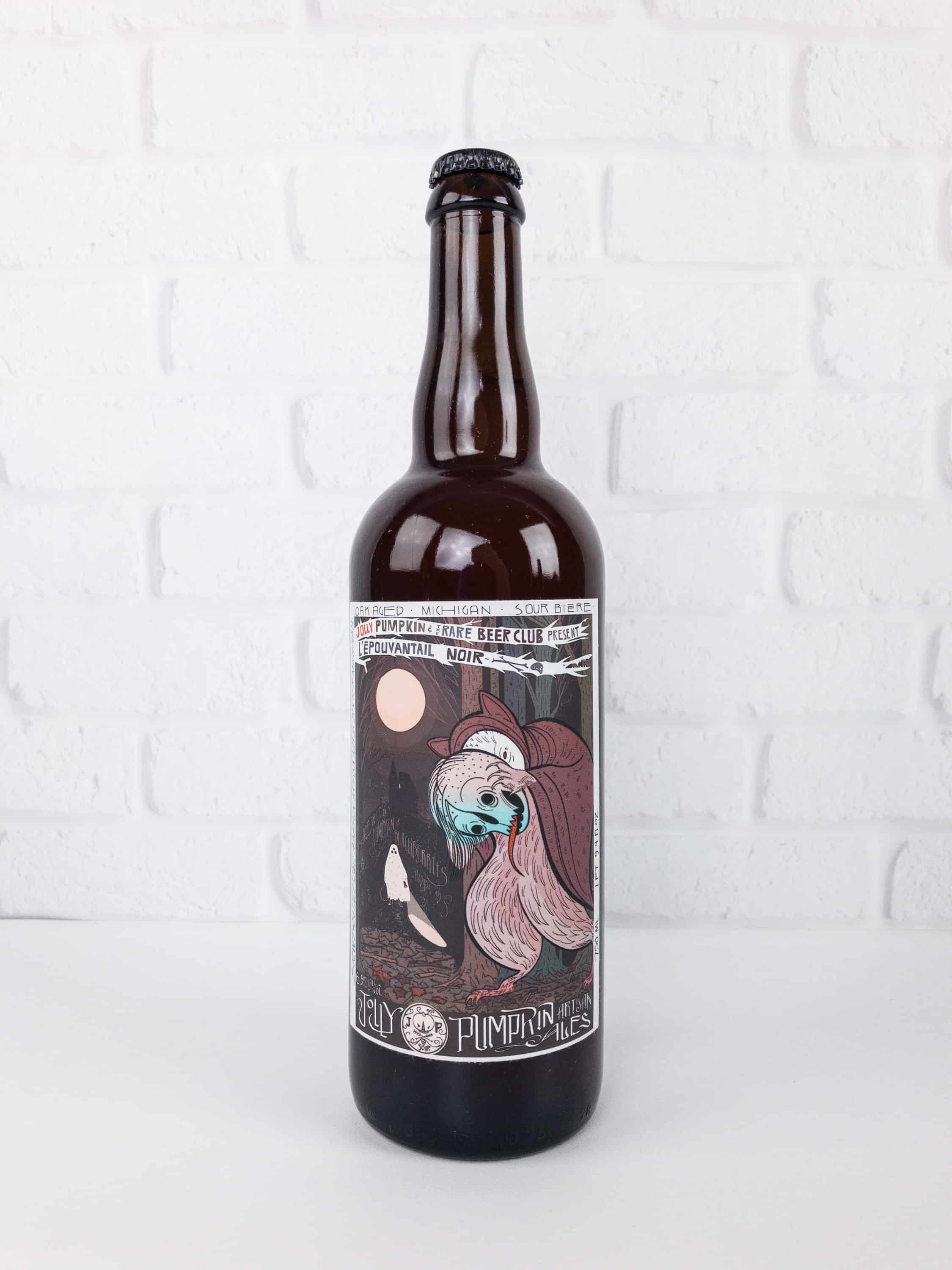 Jolly Pumpkin L'epouvantail Noir: This oak-aged saison is produced in Dexter, Michigan. Flavored with pumpkin and blackberries, this beer isn't as fruit-forward as one would expect, though the distinct flavors of the add-ins come through in the finish.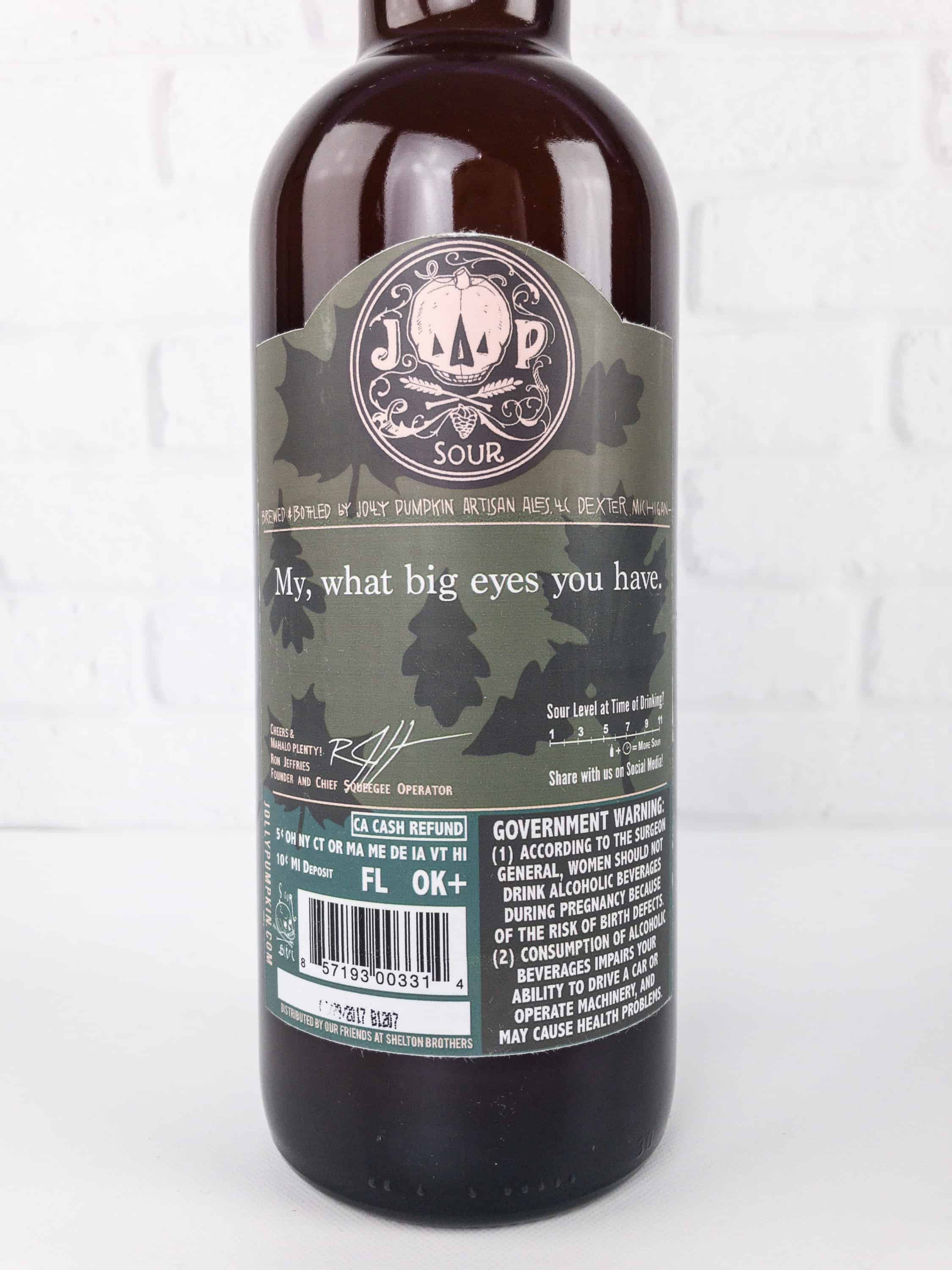 The bottle includes a little meter for you to note the sour level at time of drinking. As the brew ages, it will become even more tart.
The packaging for this ale is perfect for Fall, so I'll probably cellar one bottle for next Halloween. Super creepy!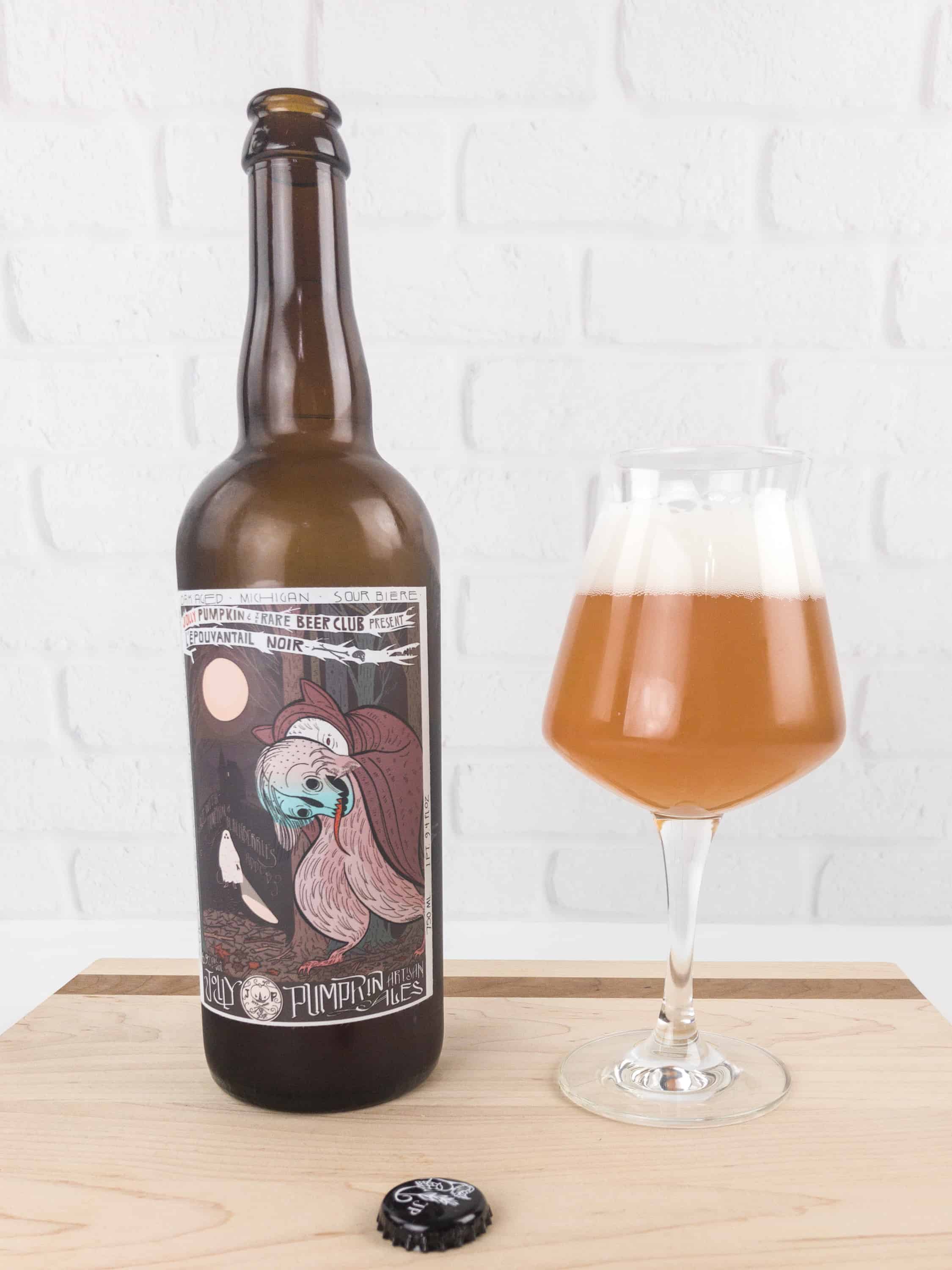 This ale is extremely tart, even at this young age. I love sour beers, and this one took it to a new level. It goes beyond the typical sour you'd expect in a lambic or similar ale, combining that with strong citrus notes, some assertive salinity, and, most impactful, forceful oaky notes. It is the woody dryness that punches the sour complexity up.
The color is lovely, with a beautiful orange gold hue and unfiltered appearance. The head is impressive, with stacks of well-formed bubbles filling the mouth of the glass.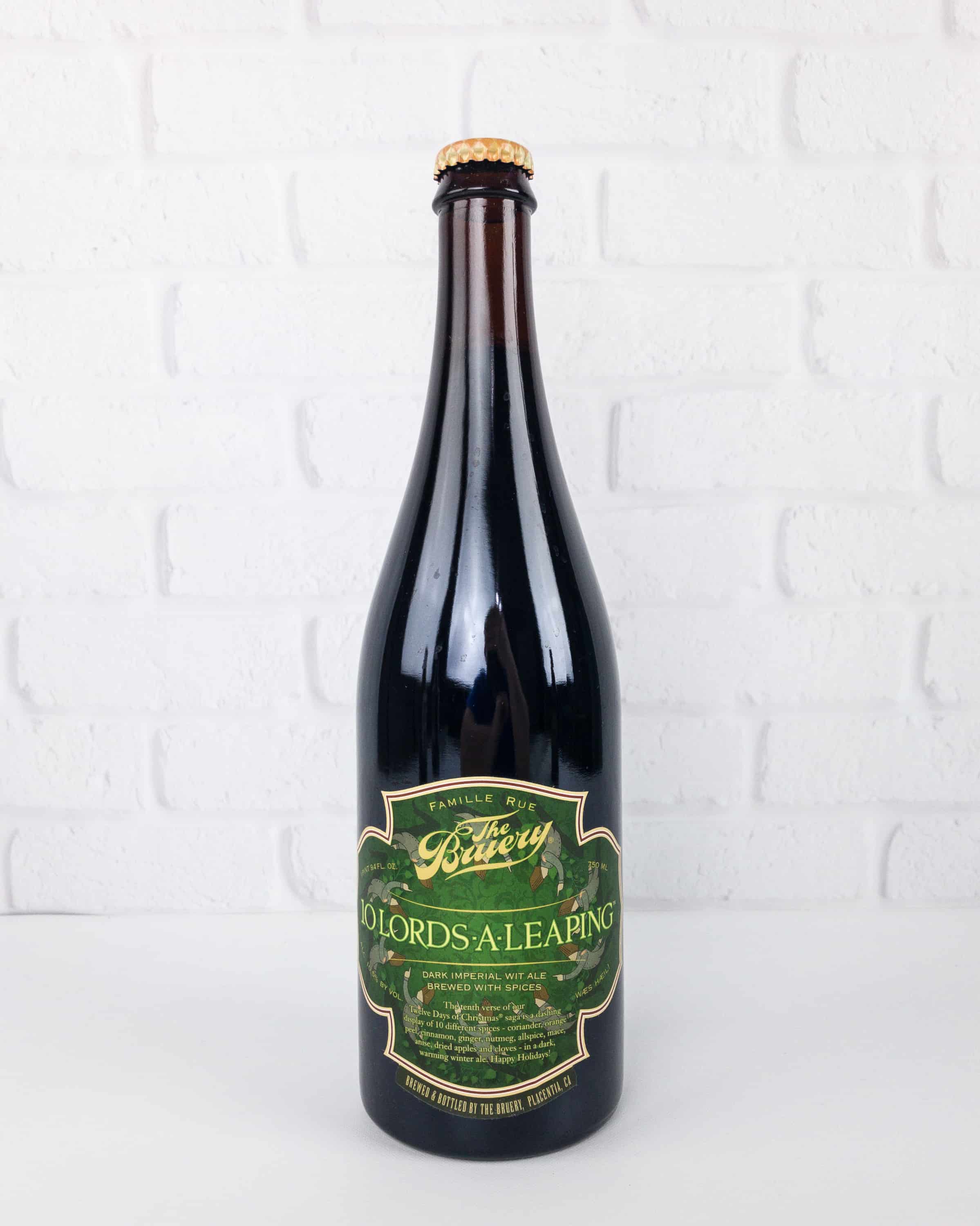 The Brewery 10 Lords A-Leaping: This Imperial ale is produced in Placentia, California. It is a wonderful winter-warmer type beer, replete with warm spices and a potent alcohol level.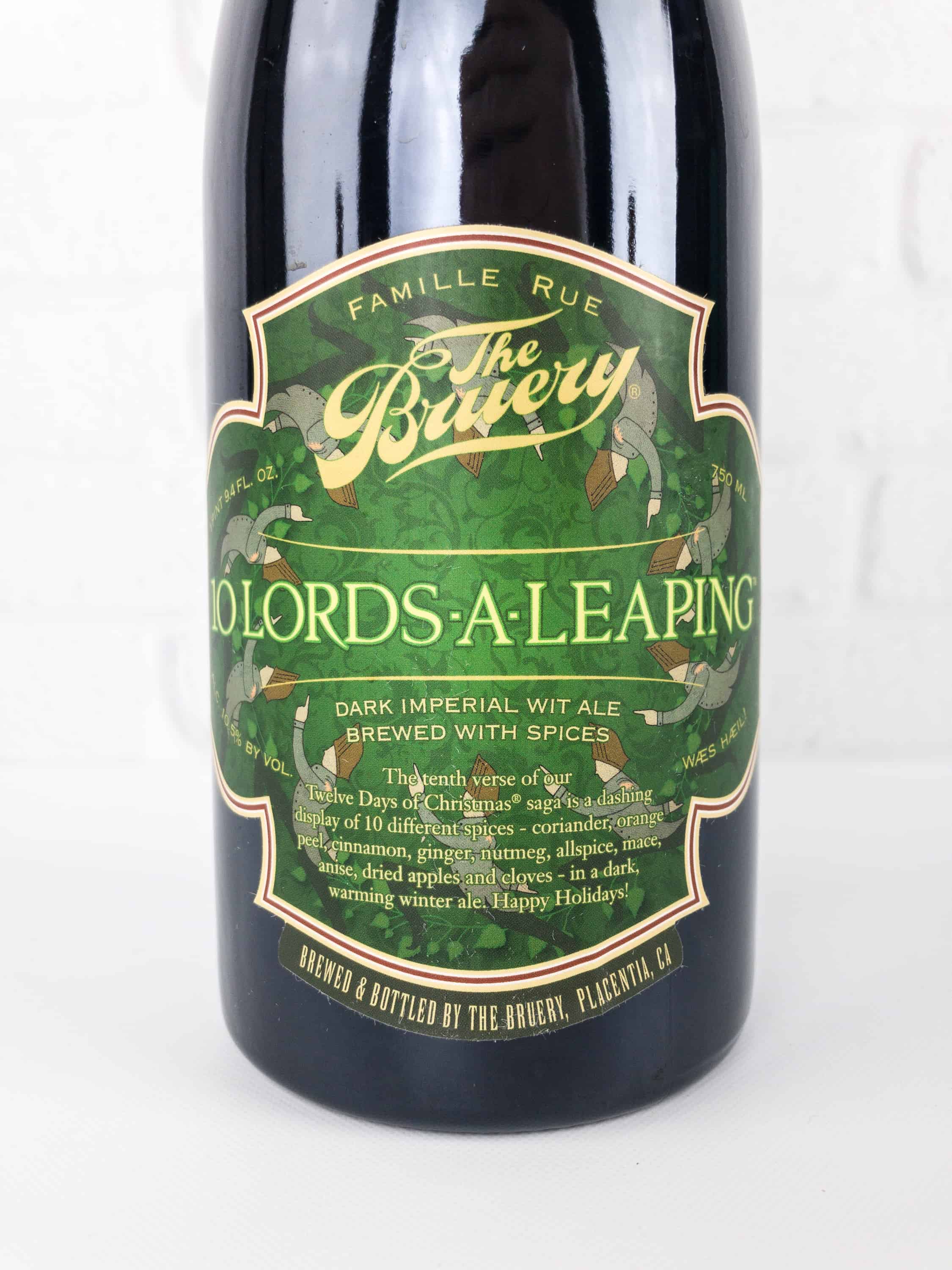 It is a perfect Holiday beer, both in theme and flavors. It manages to balance the complex spice profile, deep malts, and high potency masterfully, creating an intriguing and surprisingly palatable dark ale.
I tend to be wary of both dark and spiced offerings, as their abundance of adding flavor is sometimes used to mask flaws in the overall balance or flavor profile of the beer. That is not the case here. Though the spices are many in number, they are used in proper proportion and complement the beer as a whole.
All the usual Christmas spices make an appearance, with some apple and orange peel thrown in, too!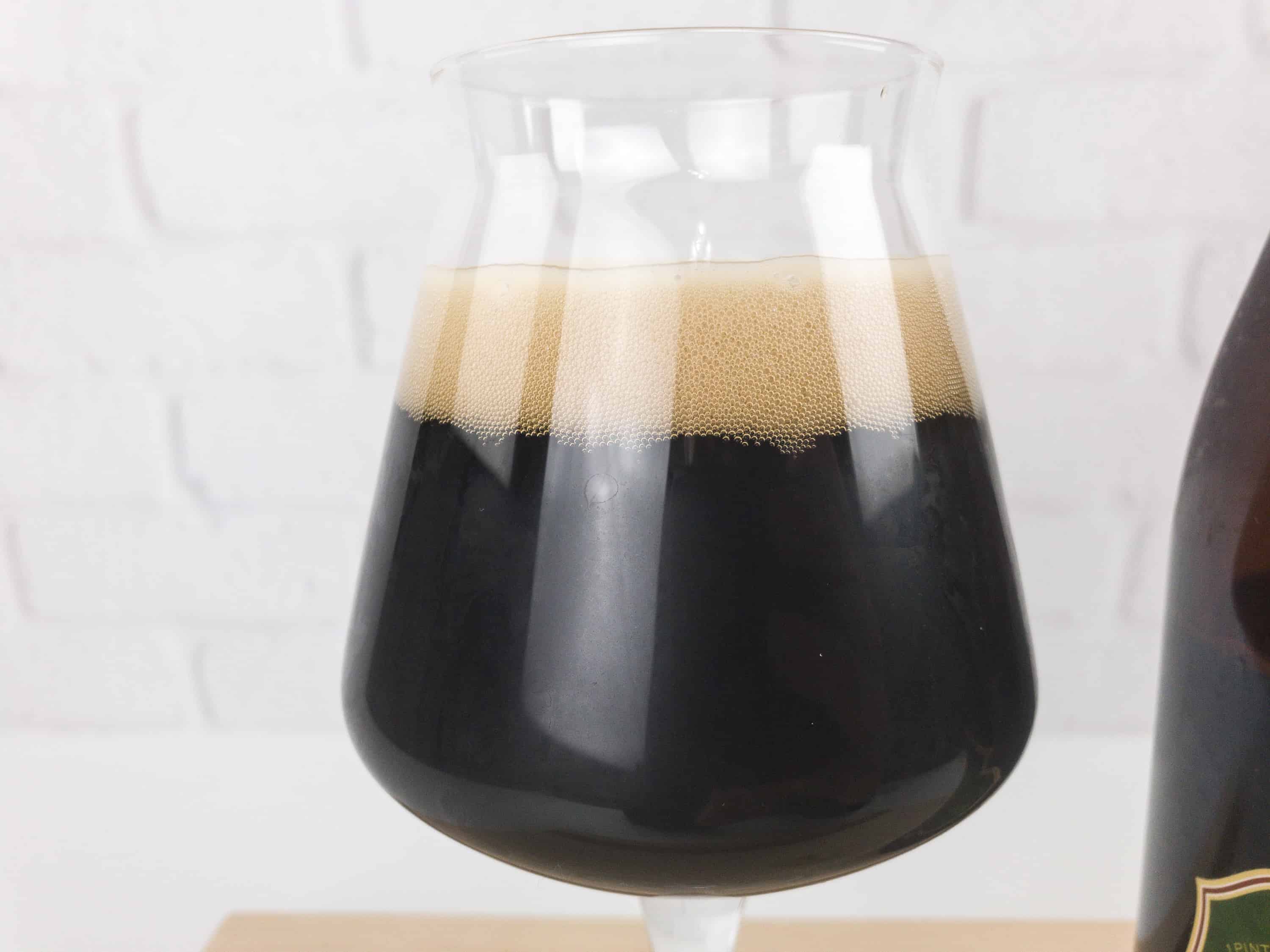 The color is rich and opaque, with a well-structured, tan head adding a creaminess to the lip.
This month's selections were perfect for Fall and Winter, each showcasing a flavors and concept fit for the dark months. Because these beers are ideal for short to moderate length cellaring, these will be perfect for busting out again come next Fall!
What do you think of this month's beer selections?
Visit Microbrewed Beer of the Month Rare Beer Club to subscribe or find out more!