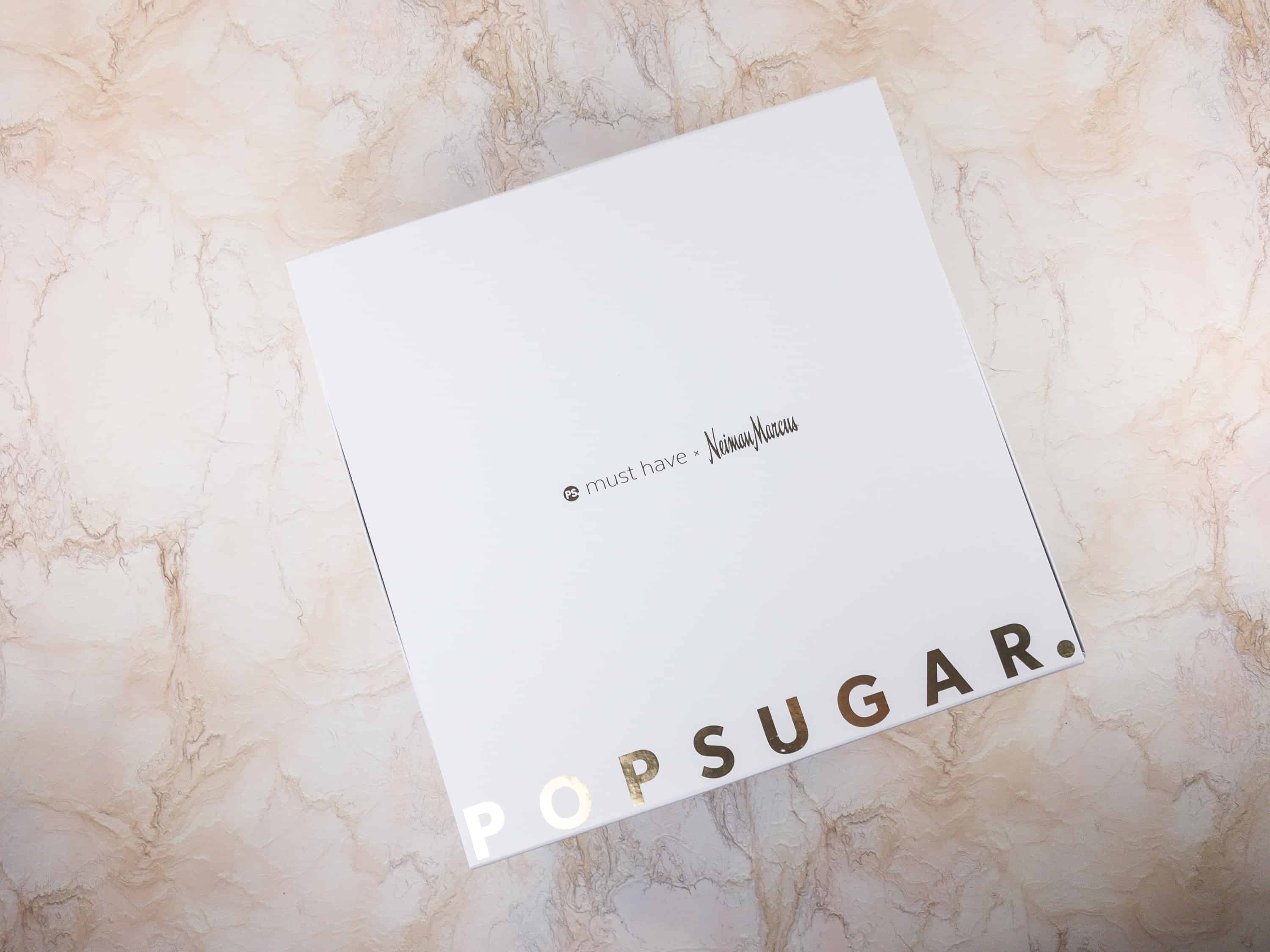 POPSUGAR releases three holiday gift boxes every year, including the POPSUGAR Must Have Neiman Marcus box! This box is co-curated by Lisa Sugar and Neiman Marcus Fashion Director Ken Downing. This box costs $250 and it's SOLD OUT.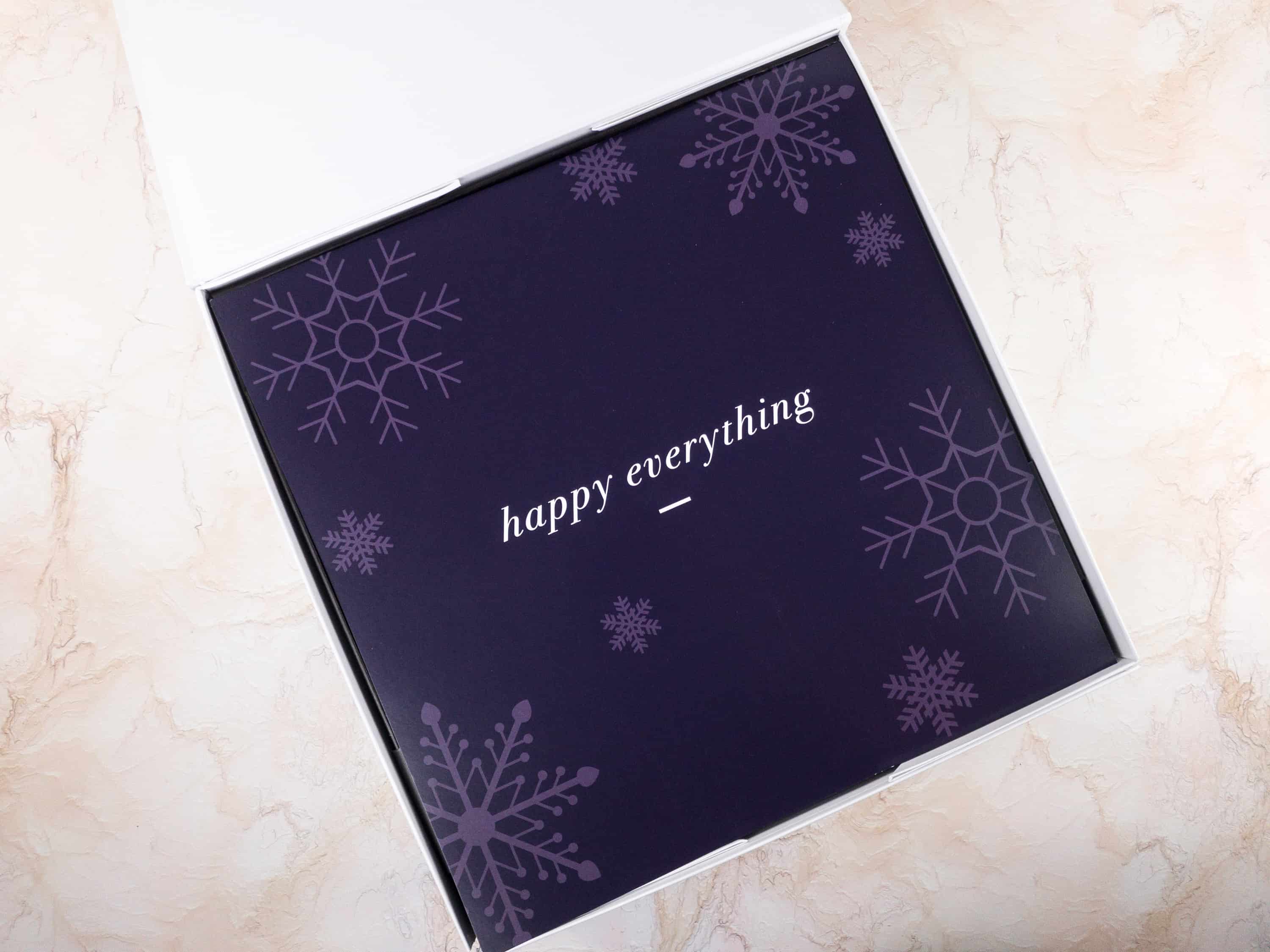 If you're unfamiliar with them, POPSUGAR Must Have Box is a monthly women's subscription box. In the regular monthly box you'll receive items from a mix of categories like beauty, home, accessories, jewelry, etc. It's one of the most popular subscription boxes around!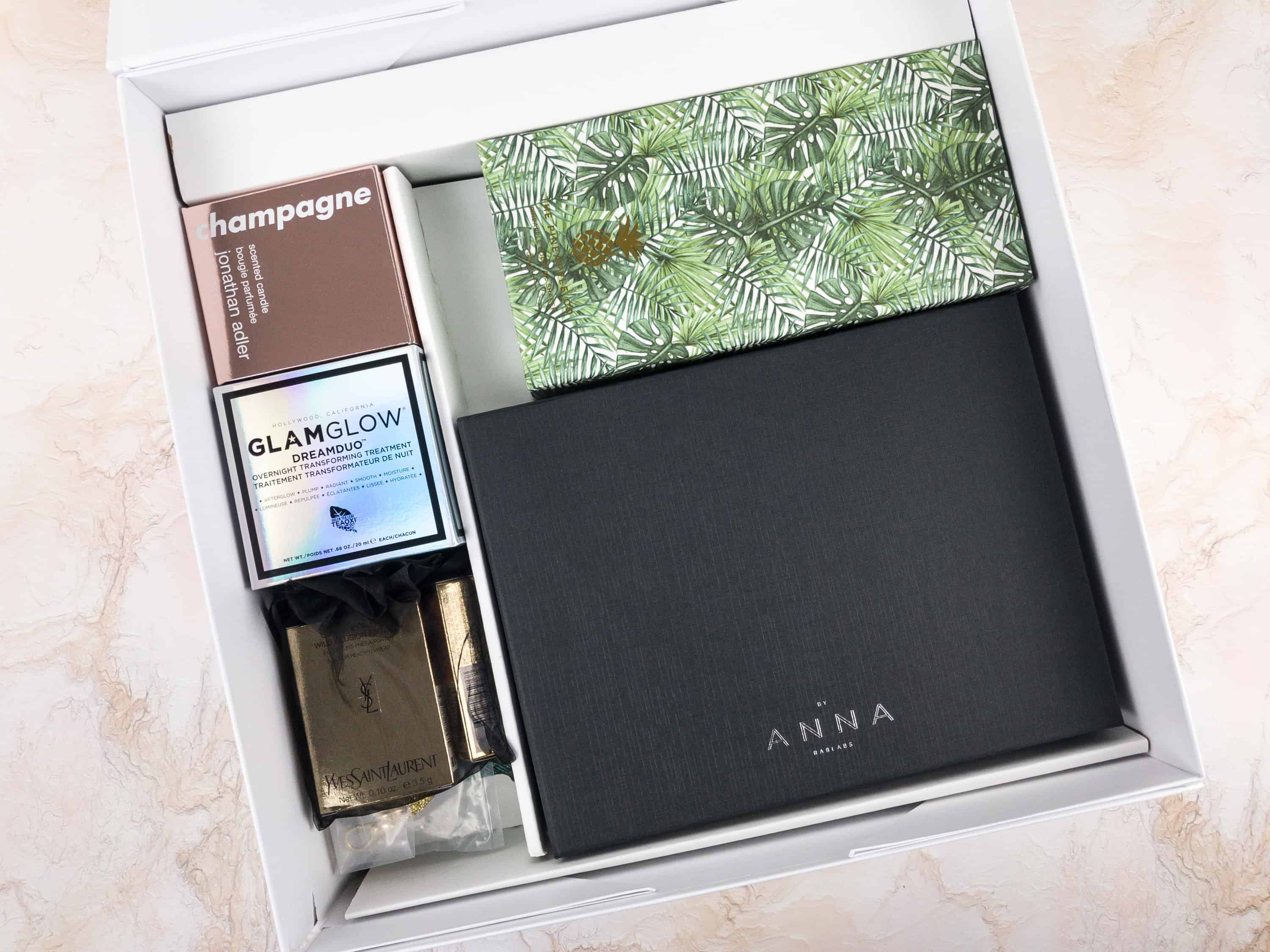 This box is gorgeous. I also love unwrapping all the items individually.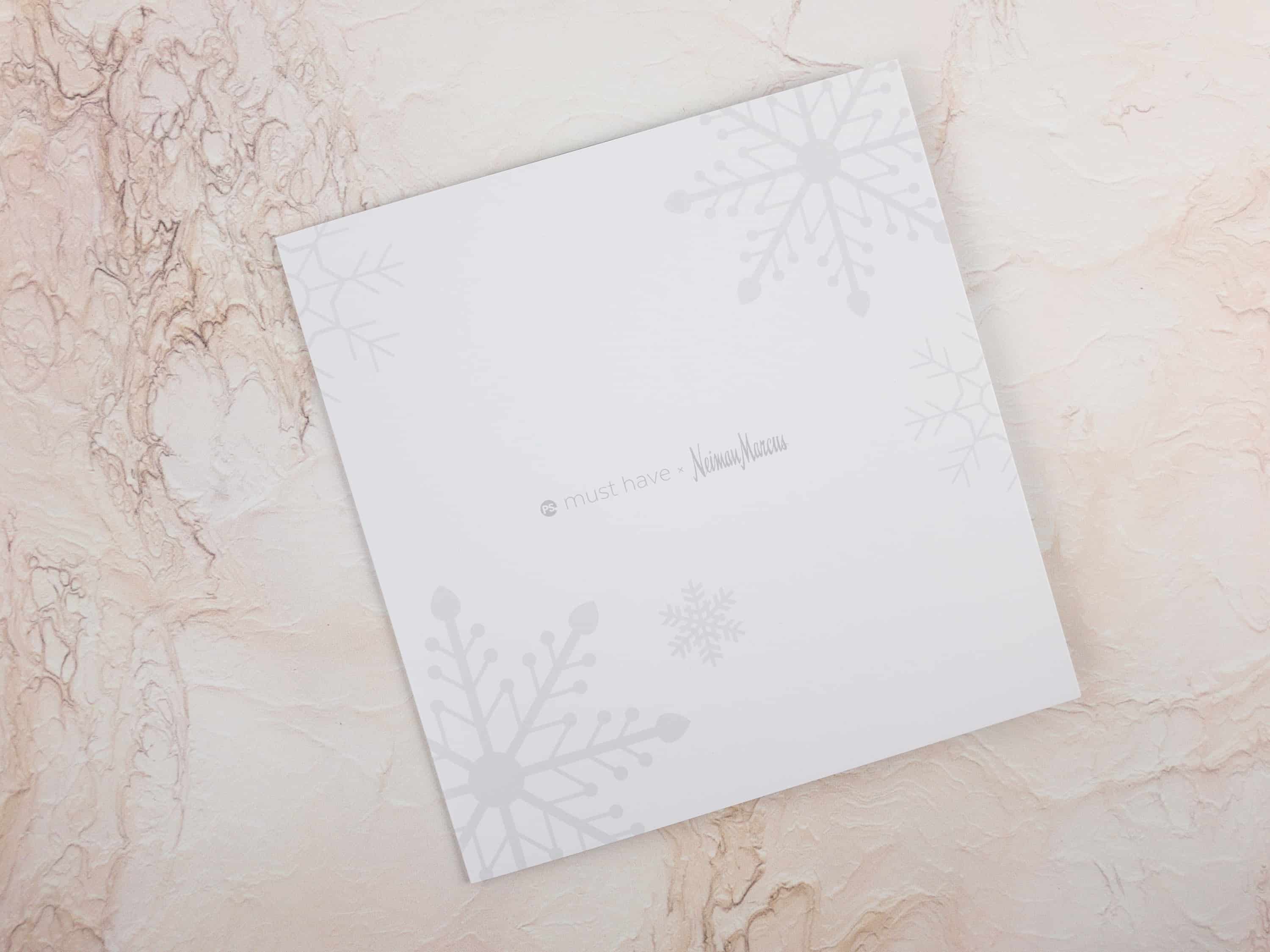 For the regular POPSUGAR subscription – DEAL: Save $20 on your first box with this link and coupon code MSA20
Here's a short message from the curators.
The information card is a 4-part foldout.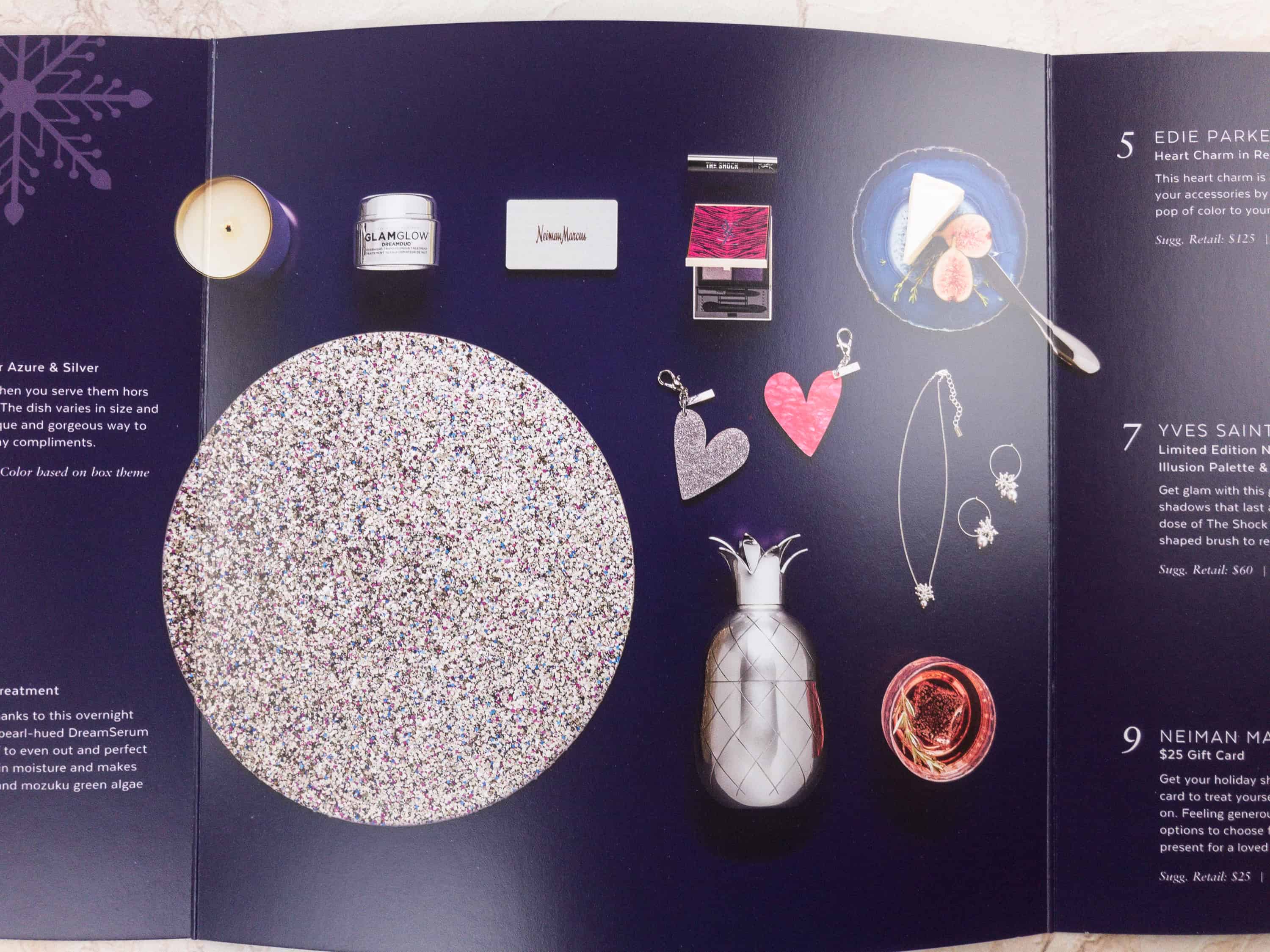 Looking good!
There's a short description about every product, as well as retail prices and websites where you can shop the items individually.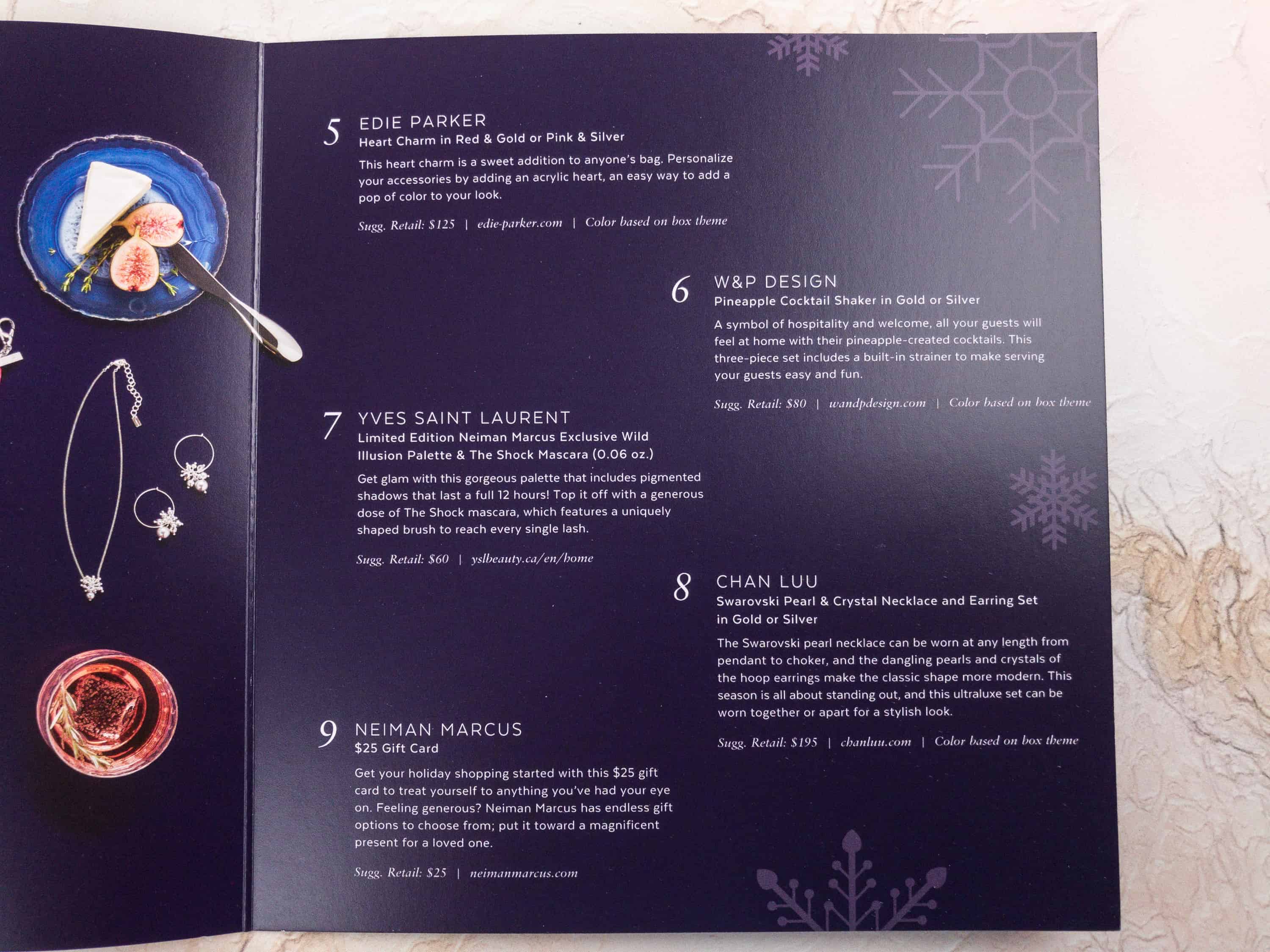 It's well-detailed!
Everything is typically packaged and could be regifted, although a few items this go-round didn't have exterior packaging save for a plastic bag. Here's a beautiful selection of items from Neiman Marcus.
For this box purchasers were able to select gold or silver accents! I picked gold.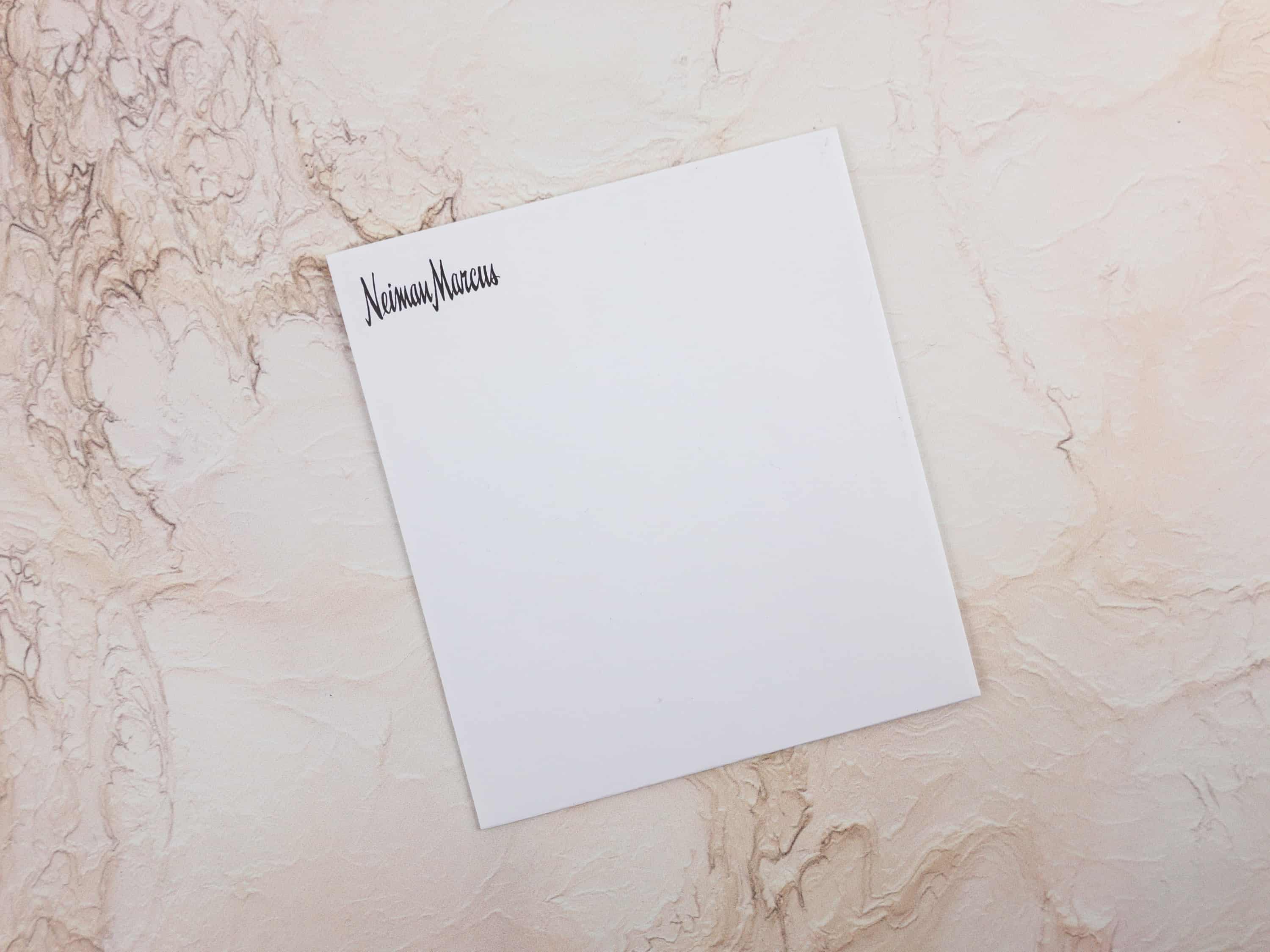 Neiman Marcus $25 Gift Card. I haven't decided what I'll get, but this adds substantially to the allure of the box, and was really a surprise!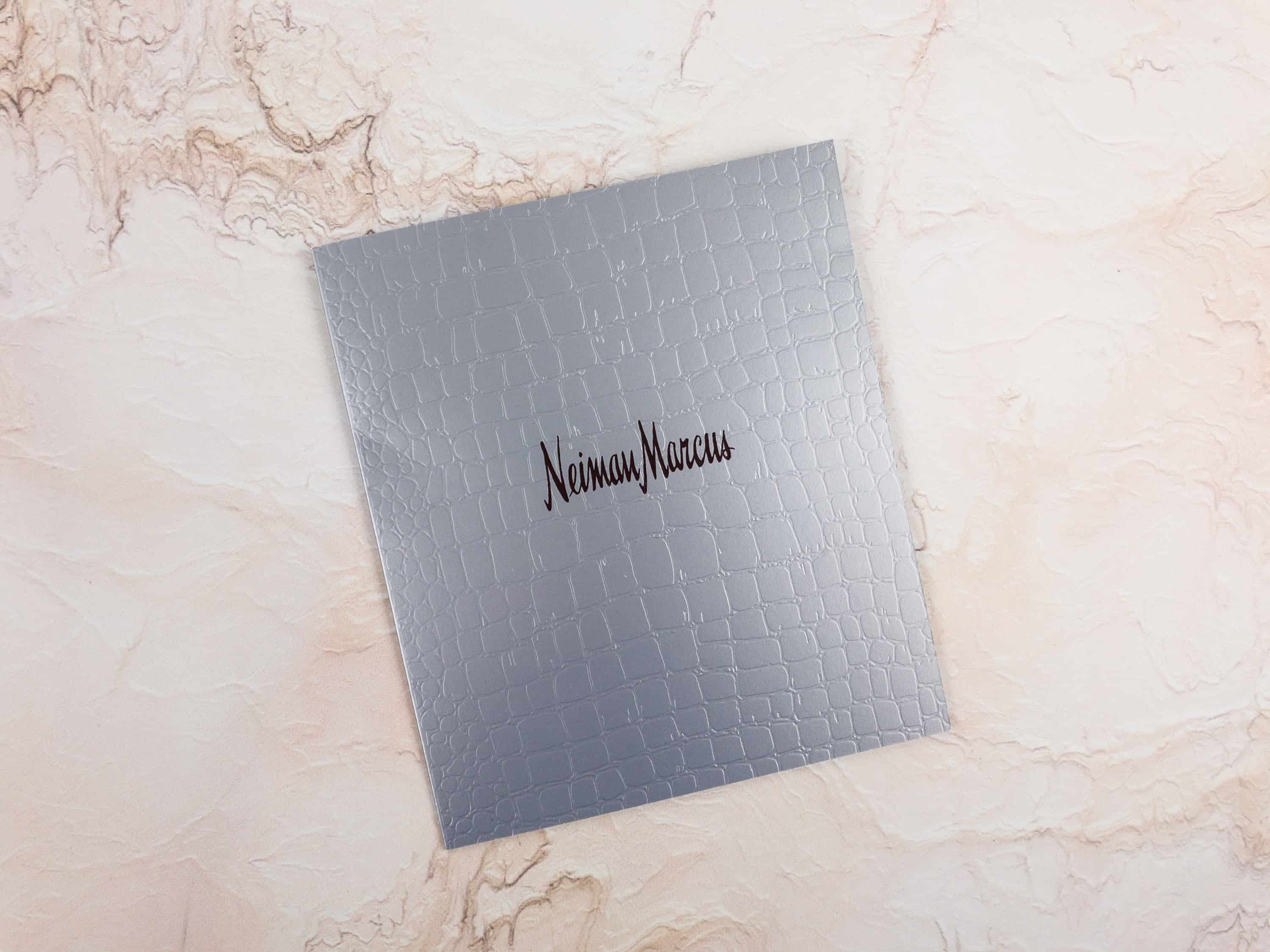 The card and the sleeve where it was packaged both had a gray crocodile design.
By the way, this gift card can be used for both store and online purchase.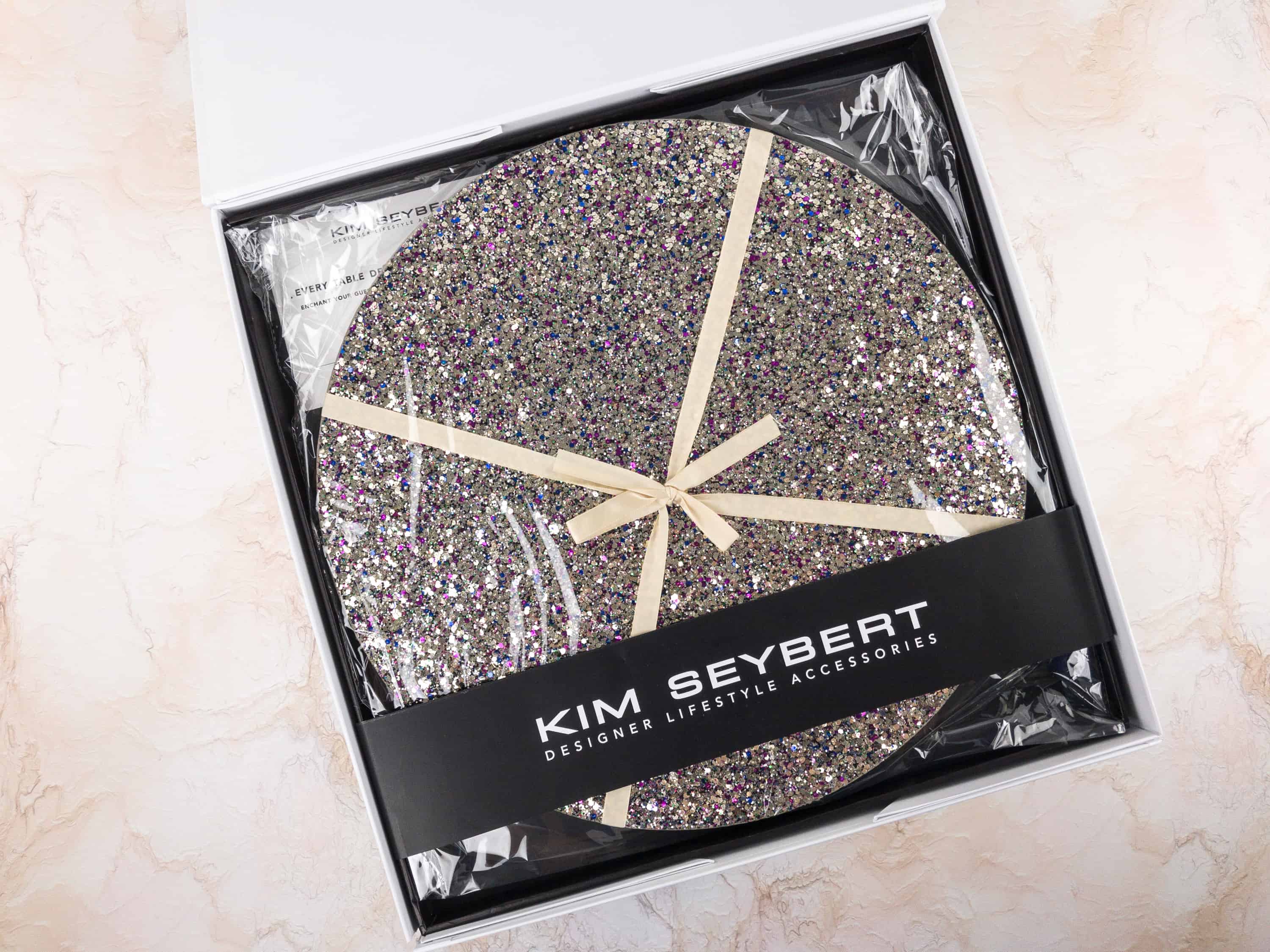 Kim Seybert Spotlight Placemats (Set of 4) ($112) This set of shimmering placemats came in giftable packaging.
It was tied with a cute ribbon to keep the mats in place.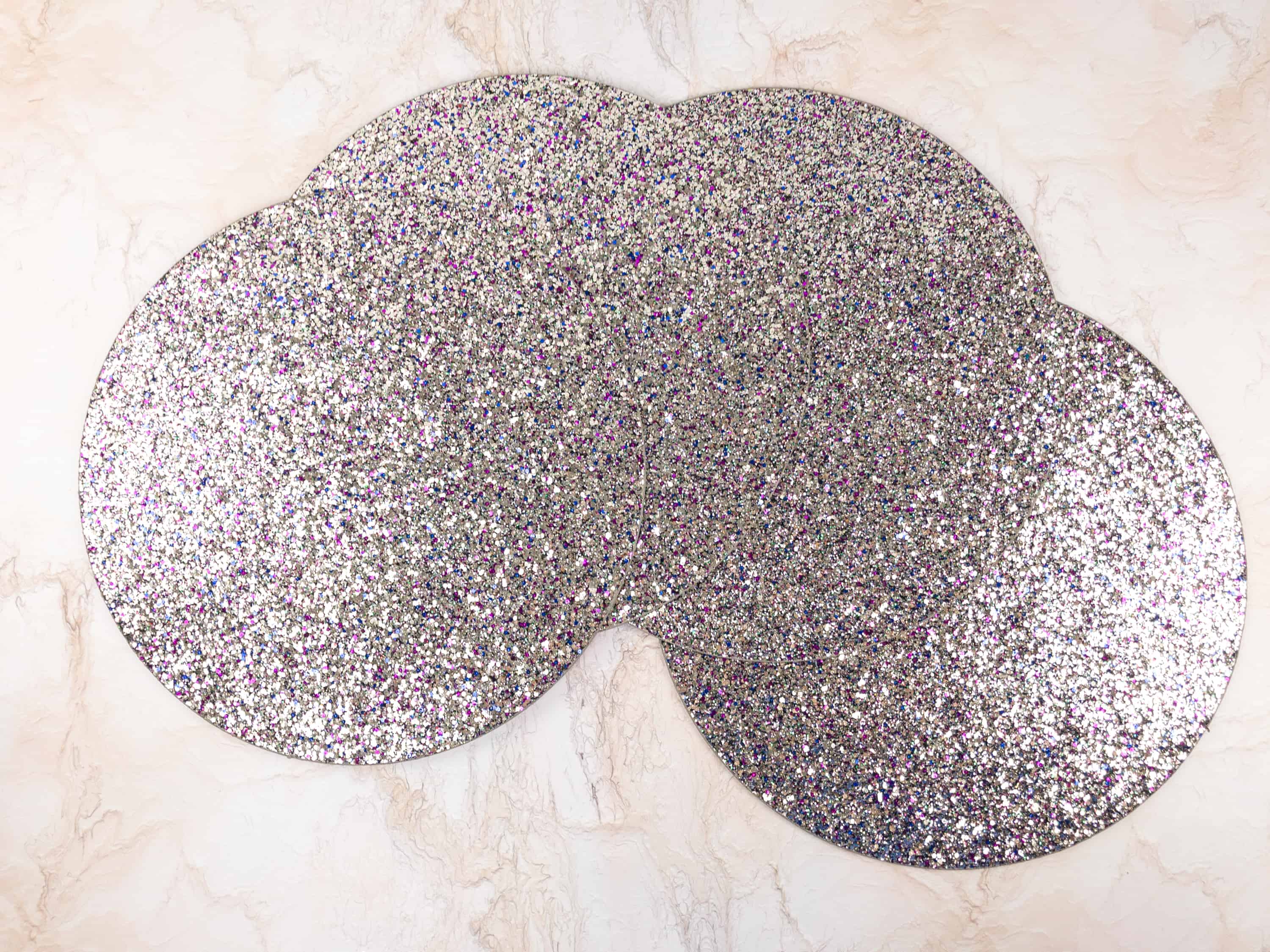 These placemats are so fancy, and they look even better in person!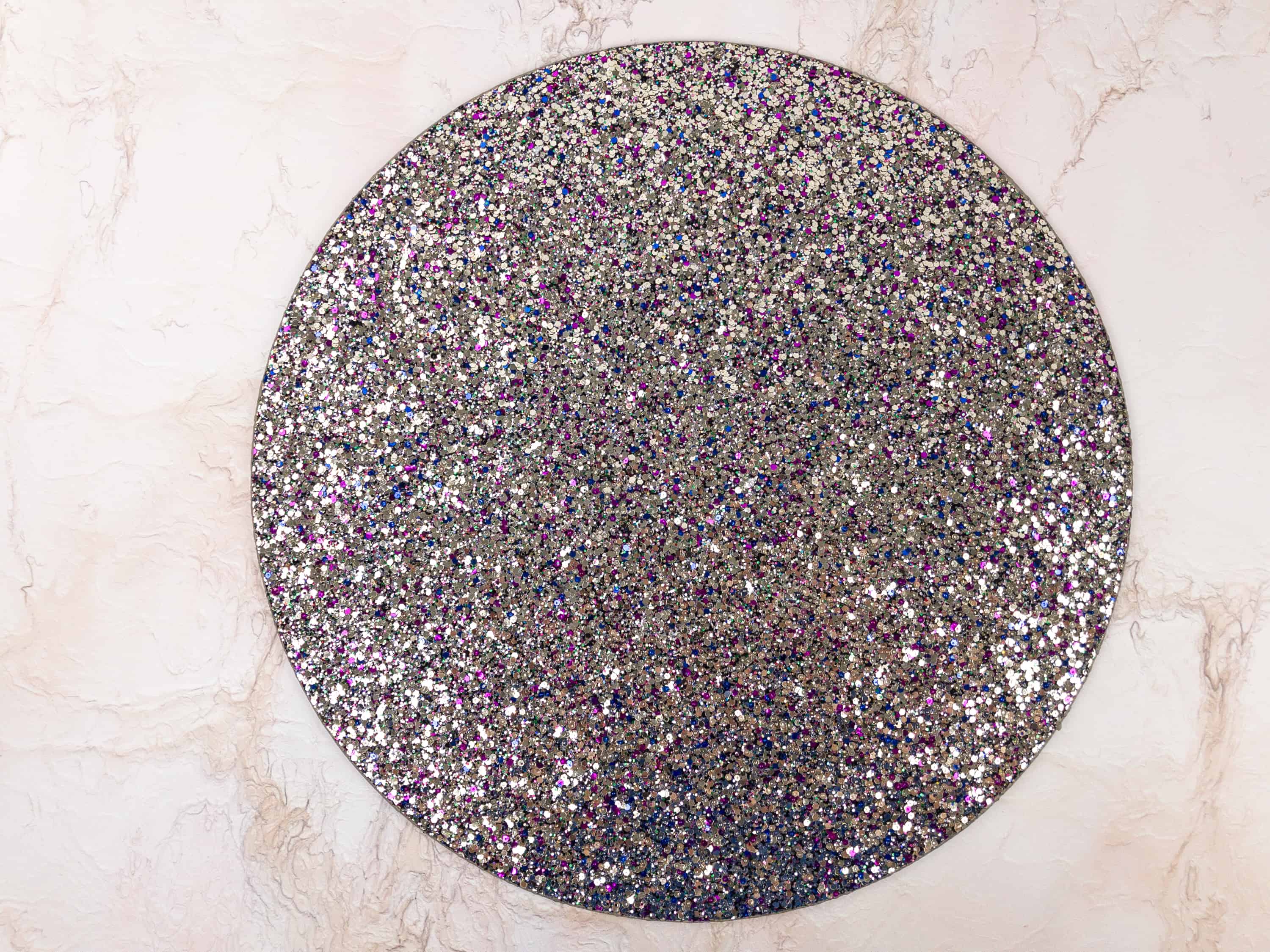 These will definitely add a festive vibe to any table for any occasion.
Also, the glitters don't fall off! No need to worry about the sparkly stuff getting into your food or drinks.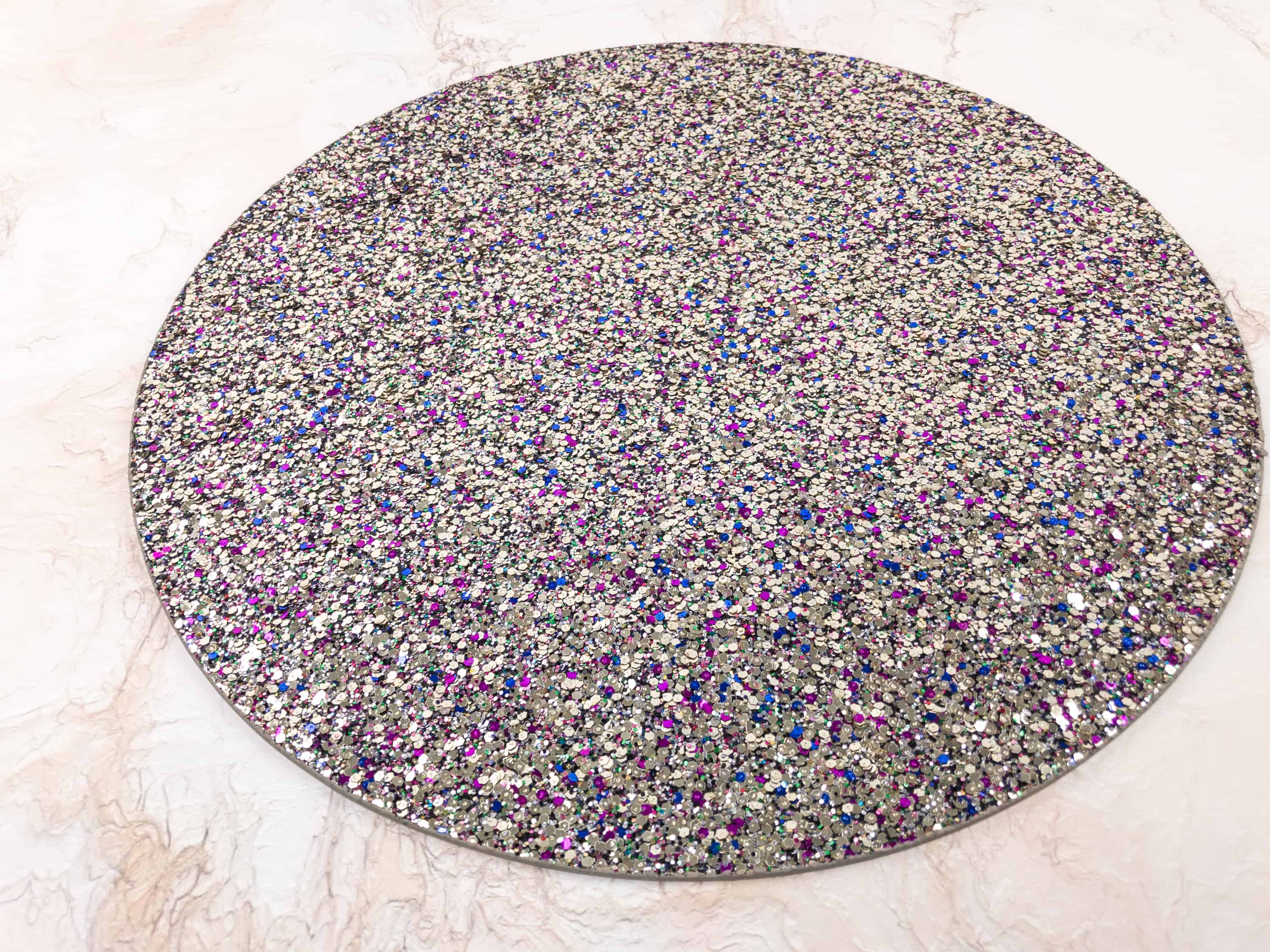 The placemats are made with 100% polypropylene…
…and have a PVC backing.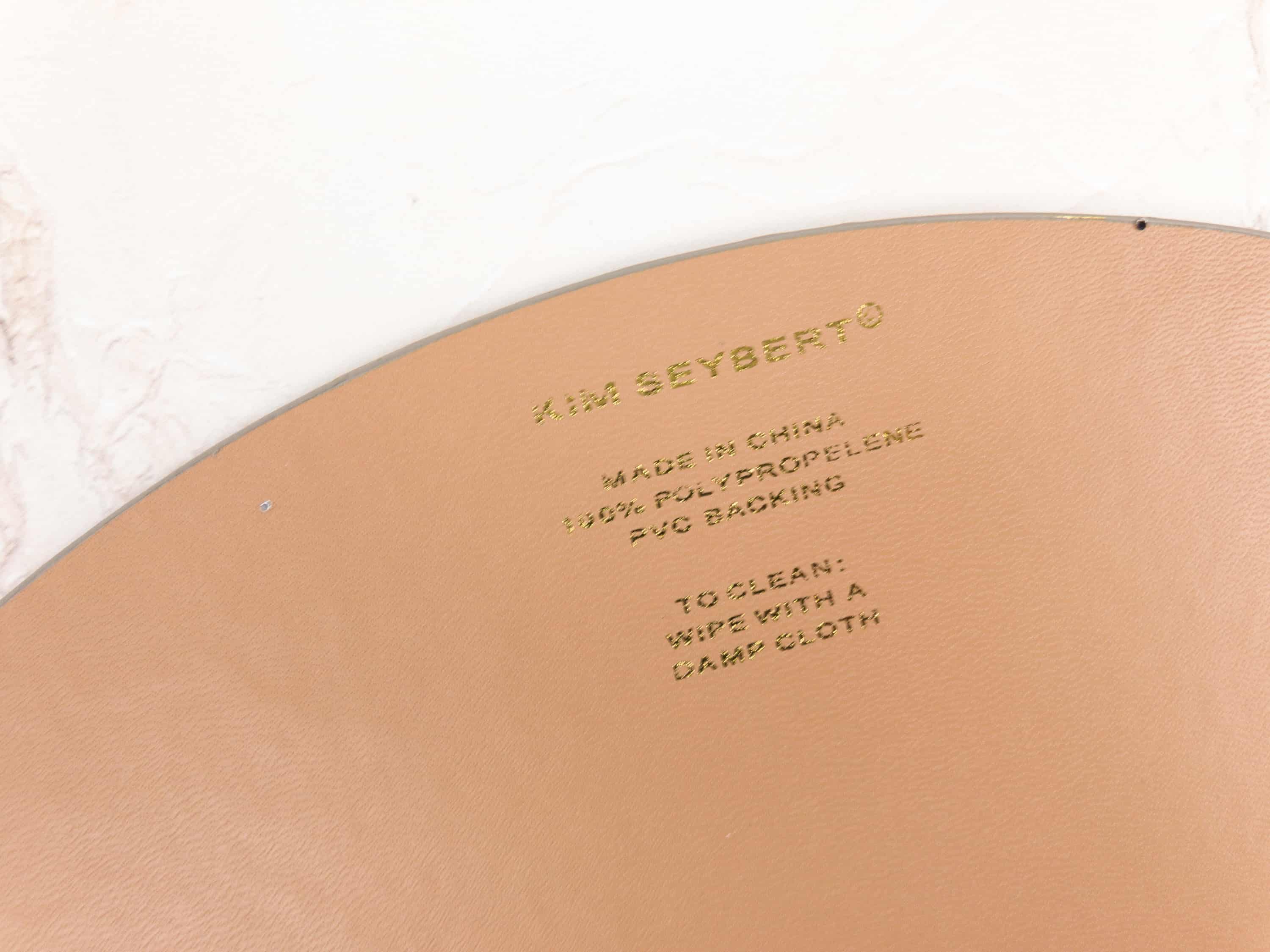 After the party, cleaning will be a breeze because all you will need is a damp cloth to clean it.
Eddie Parker Heart Bag Charm In Gold and Red ($125) This two-sided bag accessory is made of acrylic. It's gold and sparkly on one side…
…and red with a marble-like finish on the other. Although I won't keep it for myself, I think it's unique and would make a nice gift to someone who loves bags and accessories. Other subscribers might get it in pink and silver. The price is kind of gasp worthy, don't you think? I couldn't ever imagine buying a $125 bag charm!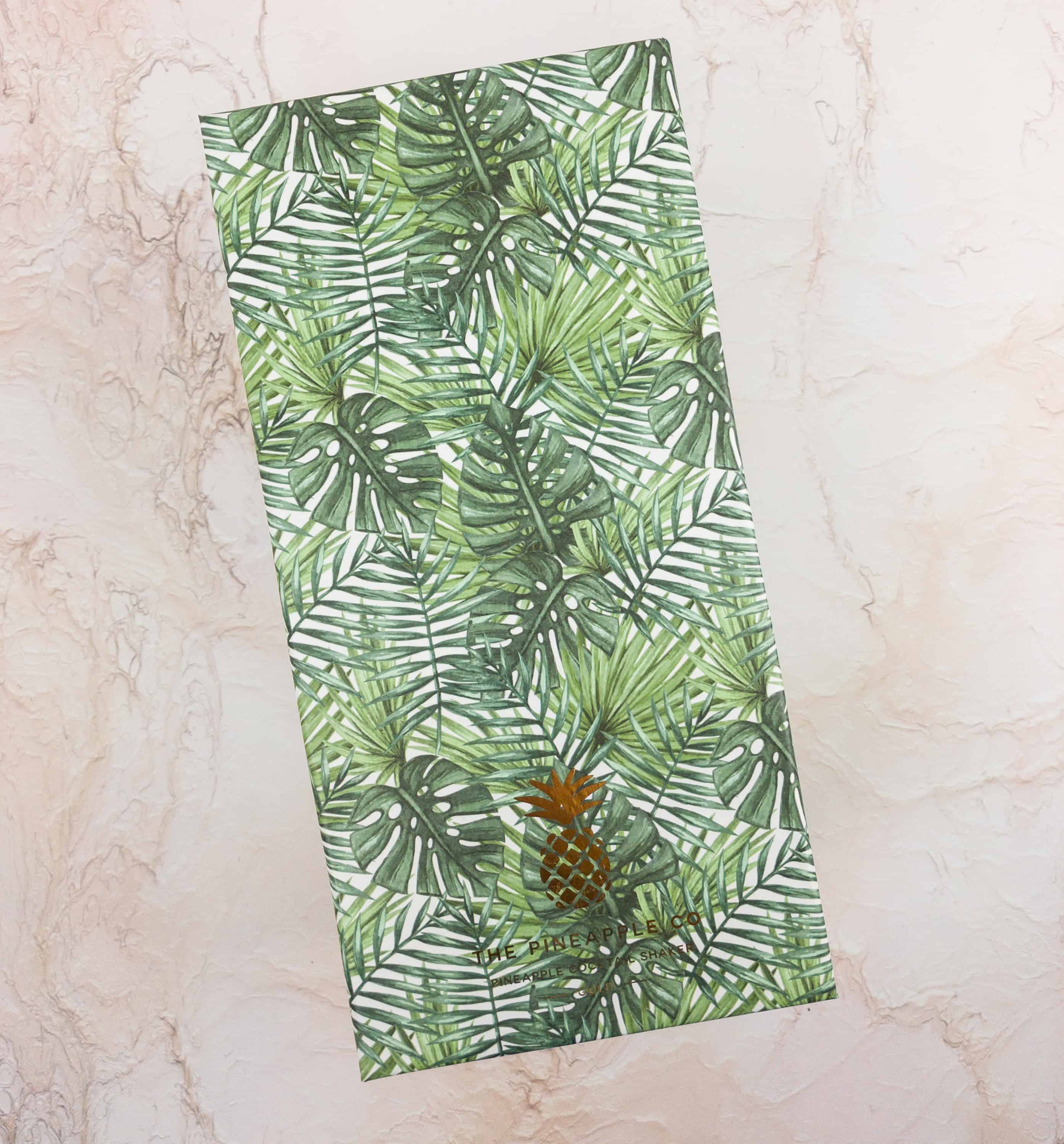 W&P Design Pineapple Cocktail Shaker in Gold ($80) The handy cocktail mixer was packaged inside a nice tropical themed box.
It is pineapple-shaped and we got it in gold. The other variation is silver. I guessed we might receive this exact item so I selected gold for my box – because I have the matching cups!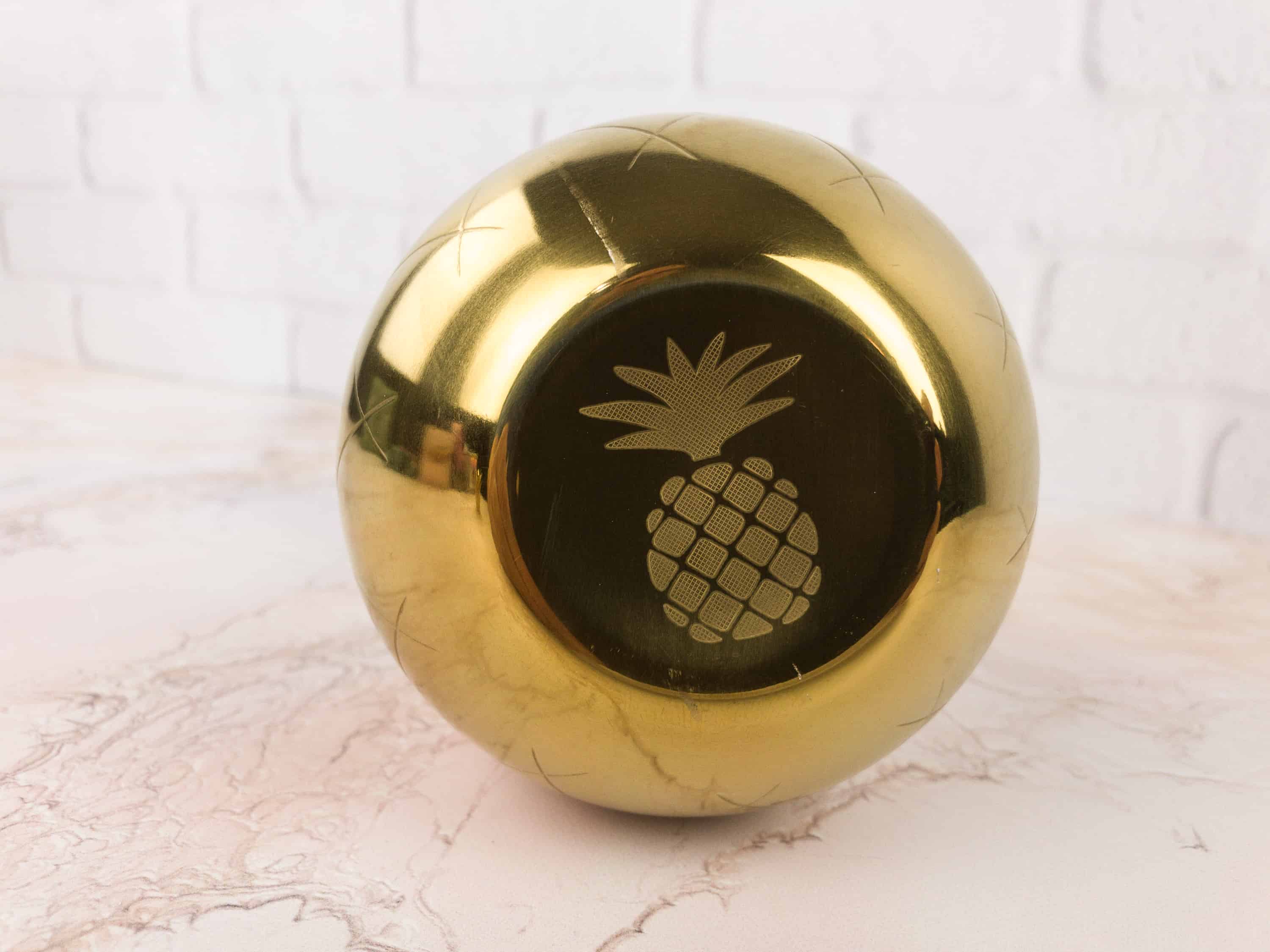 There's also a pineapple engraved on the bottom of the mixer.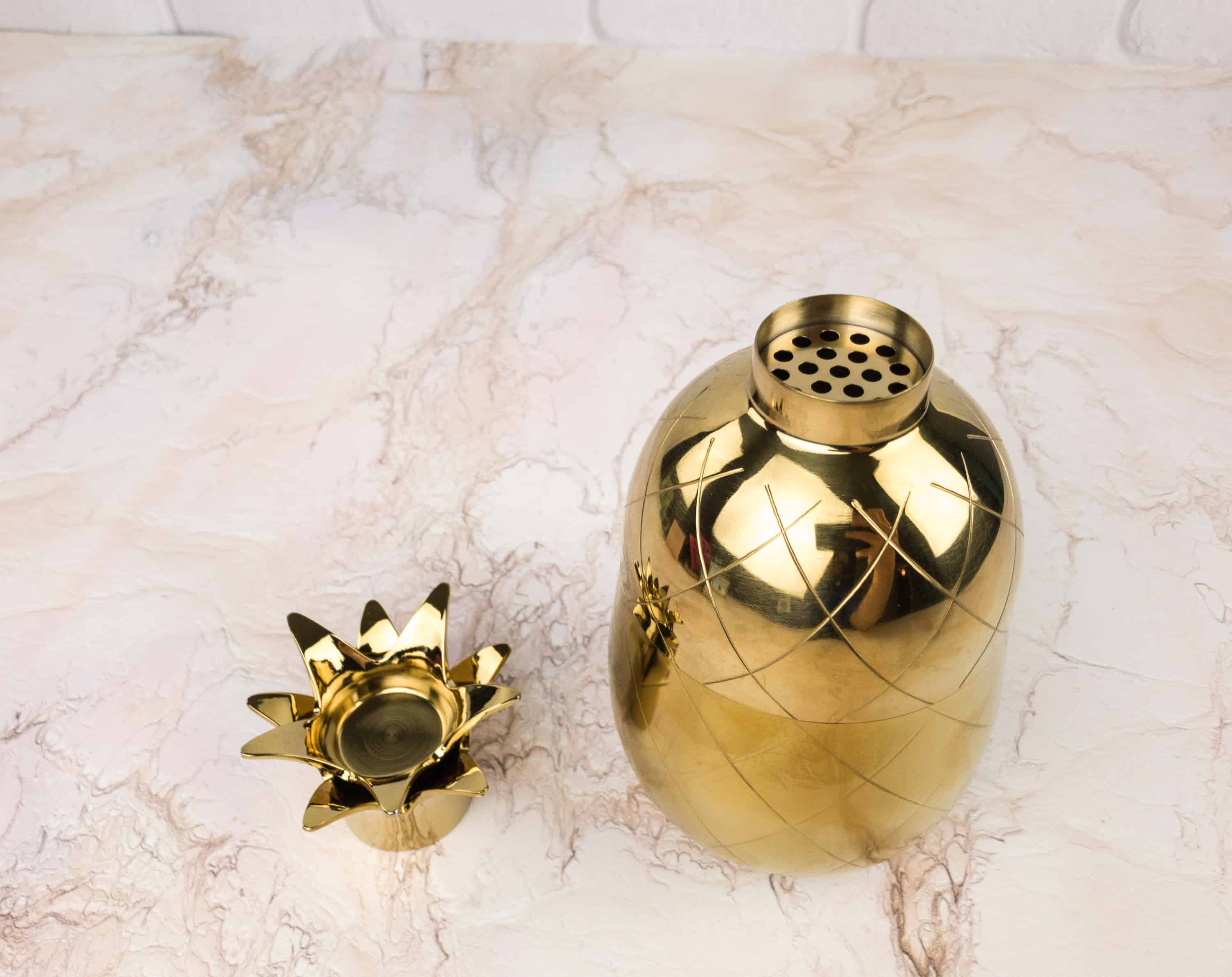 I like the classy look and the design is just so precise.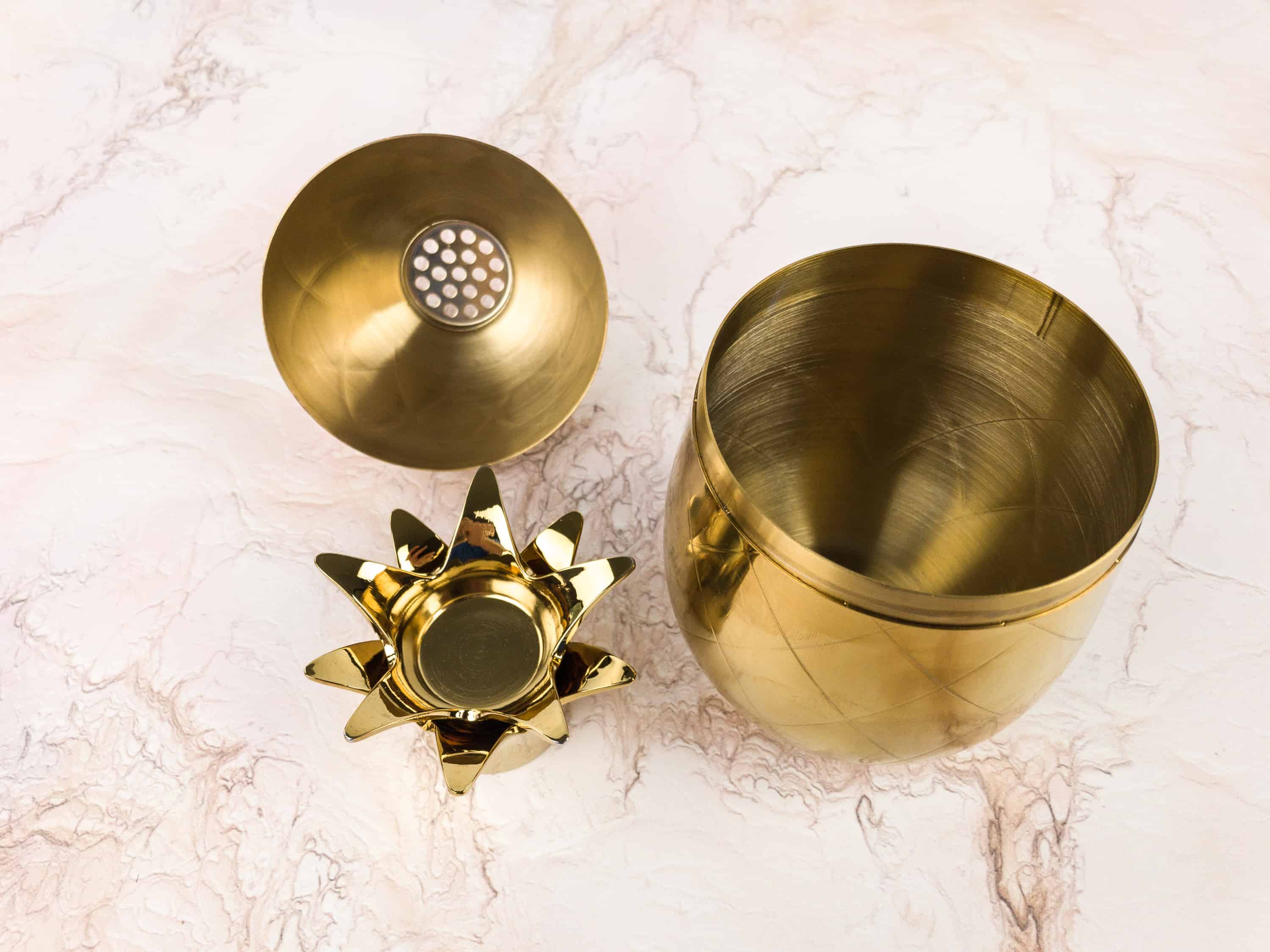 Another thing I liked about this cocktail mixer is that it is large enough to mix two drinks at a time.
It's pretty lightweight too, definitely a party host must-have!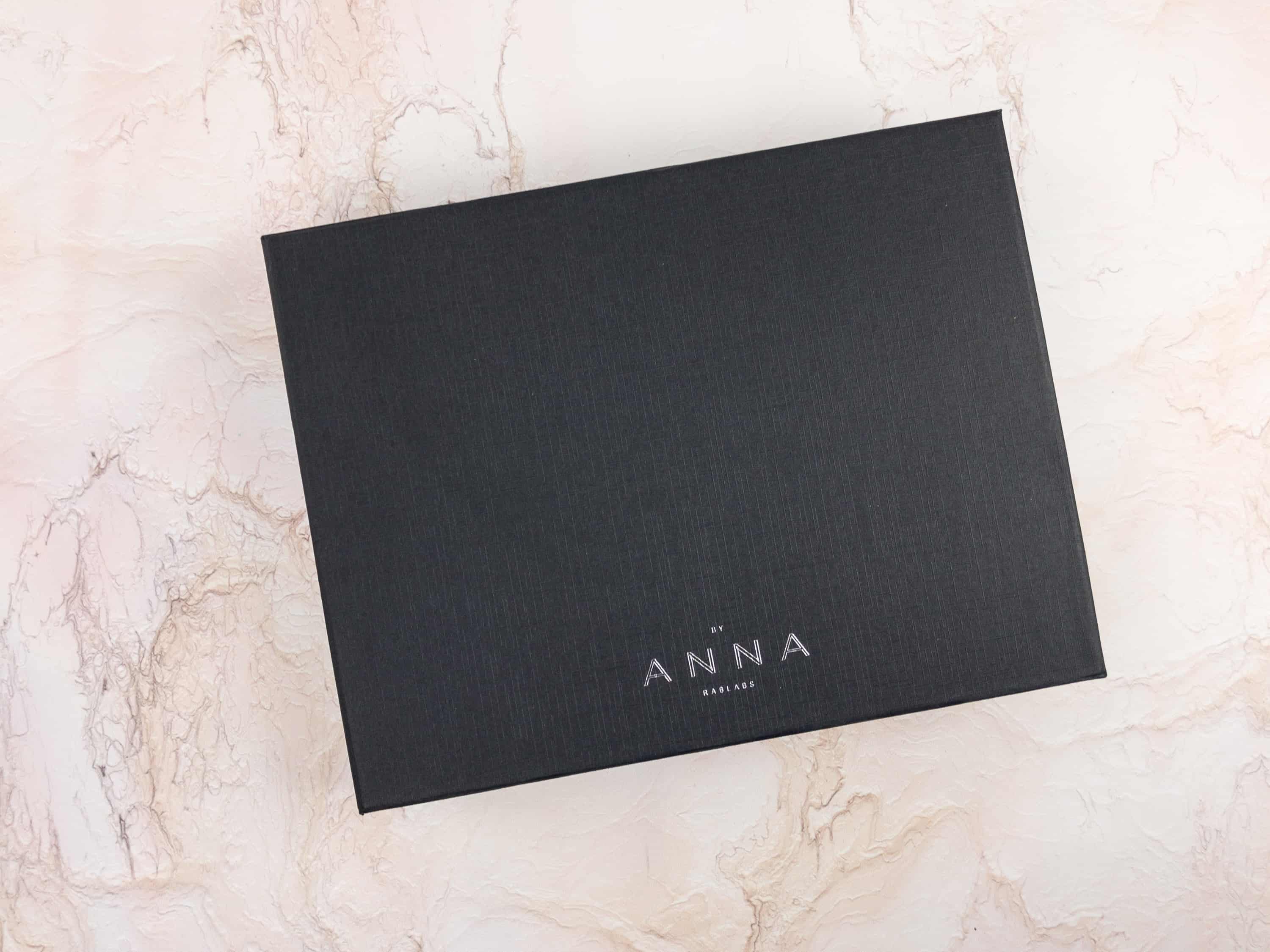 ANNA by RabLabs Ita Cheese Plate & Forma Spreader ($85) Speaking of party host must-haves, this spreader set is another wonderful addition to our holiday table.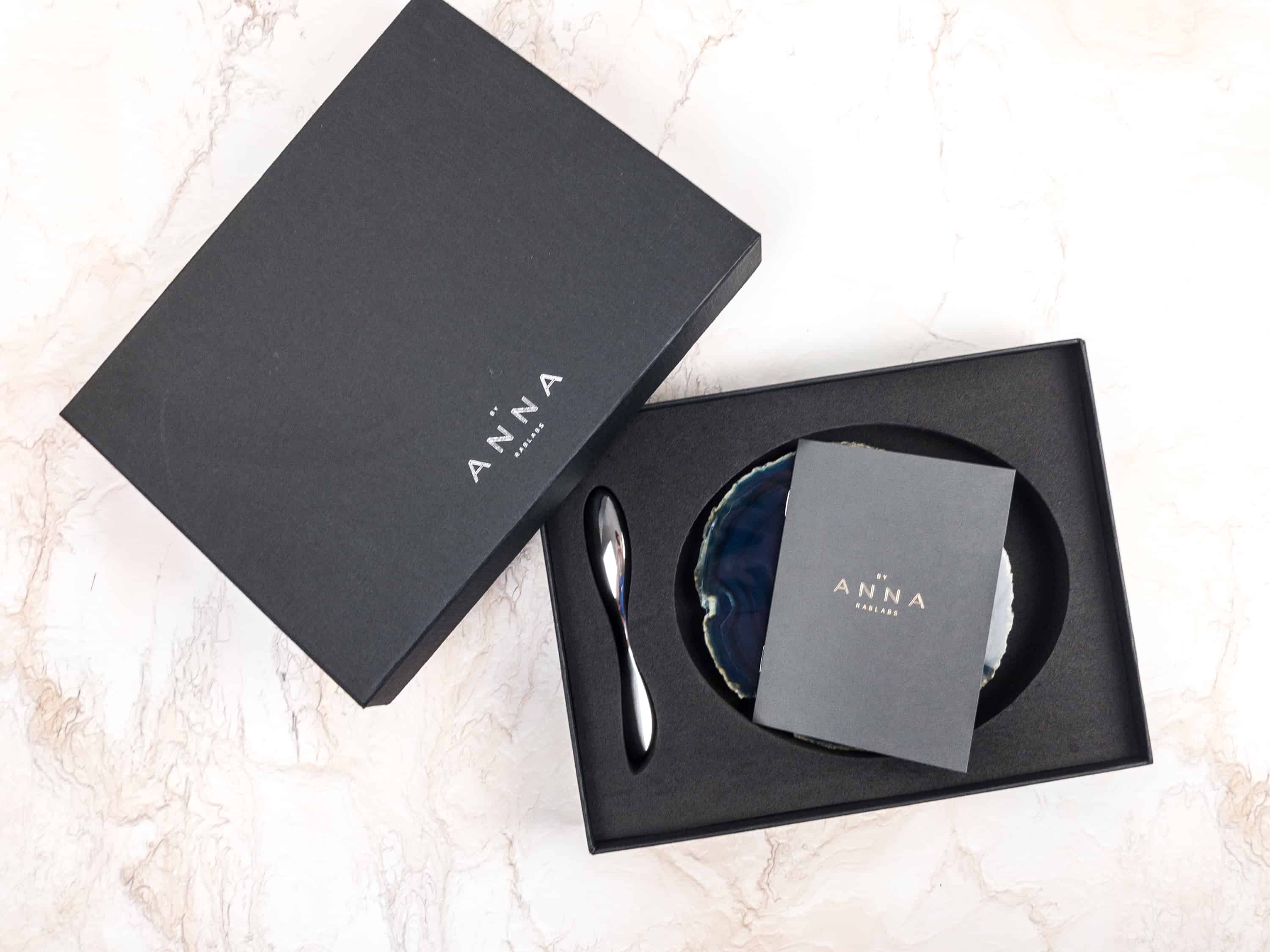 The azure serving tray and the silver serving knife arrived in a simple black box. The other variation is sand and gold.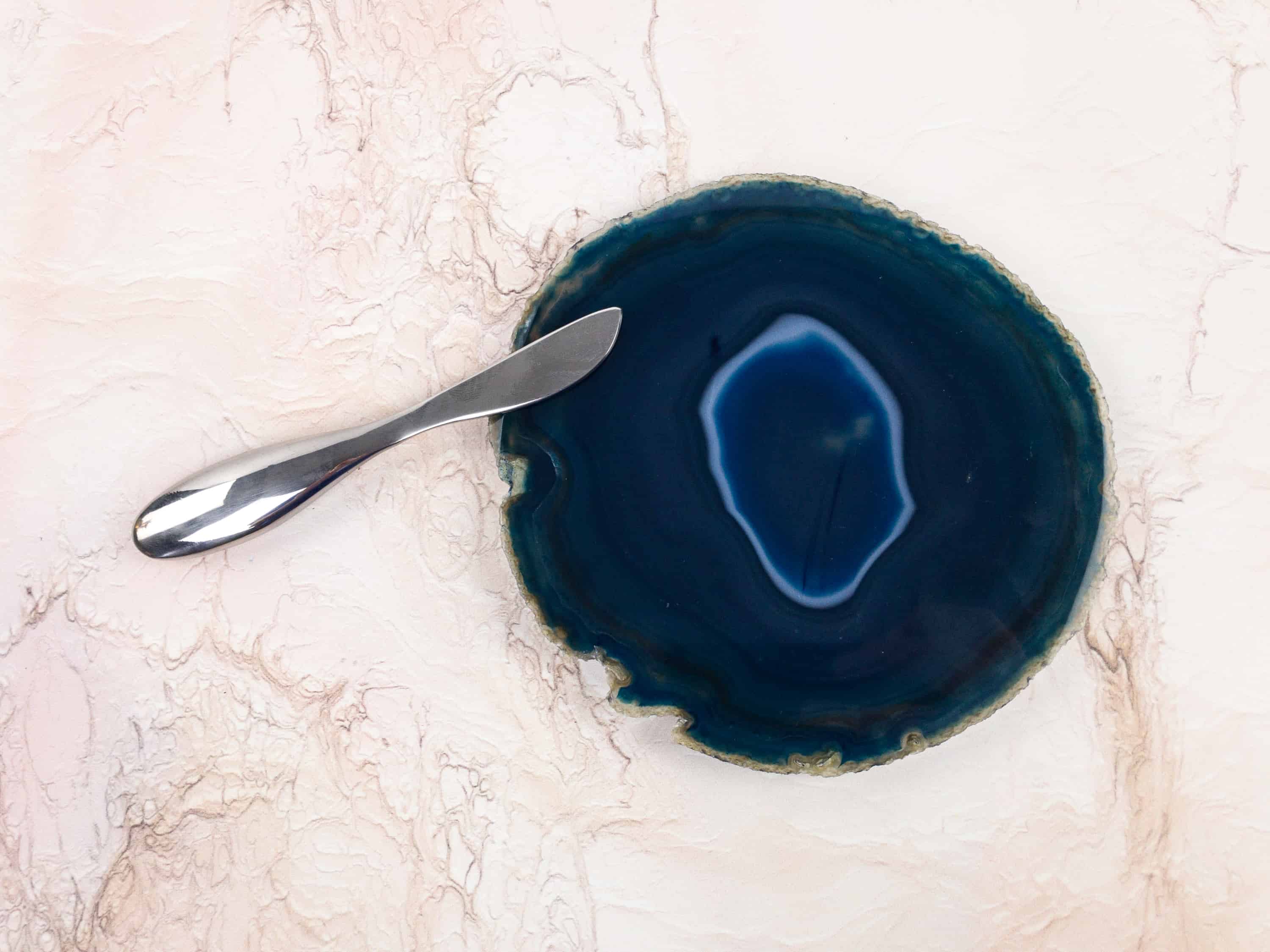 It's ideal for serving hors d'oeuvres in parties.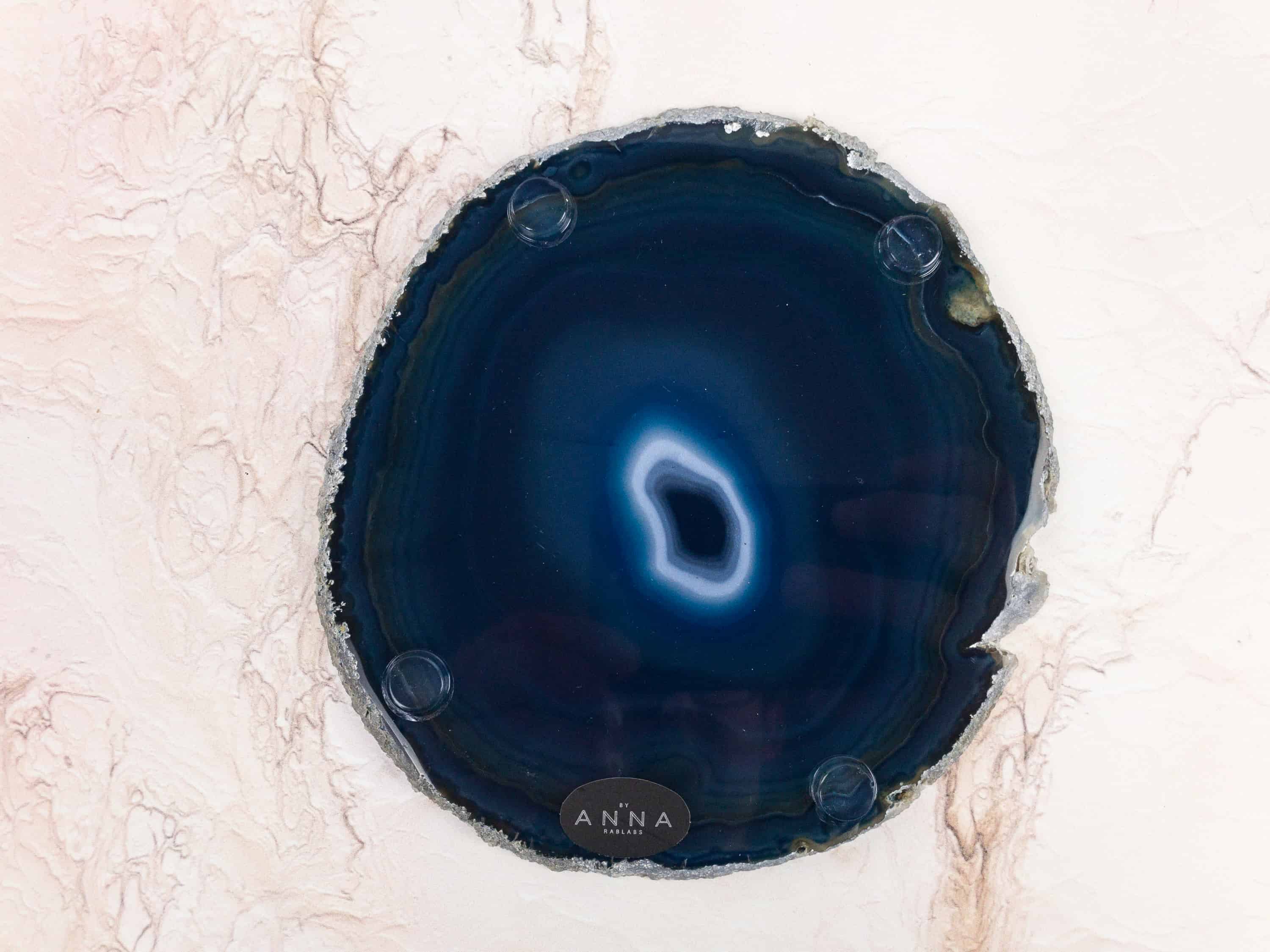 The serving tray is made of natural agate. No two trays are exactly the same in terms of color and size.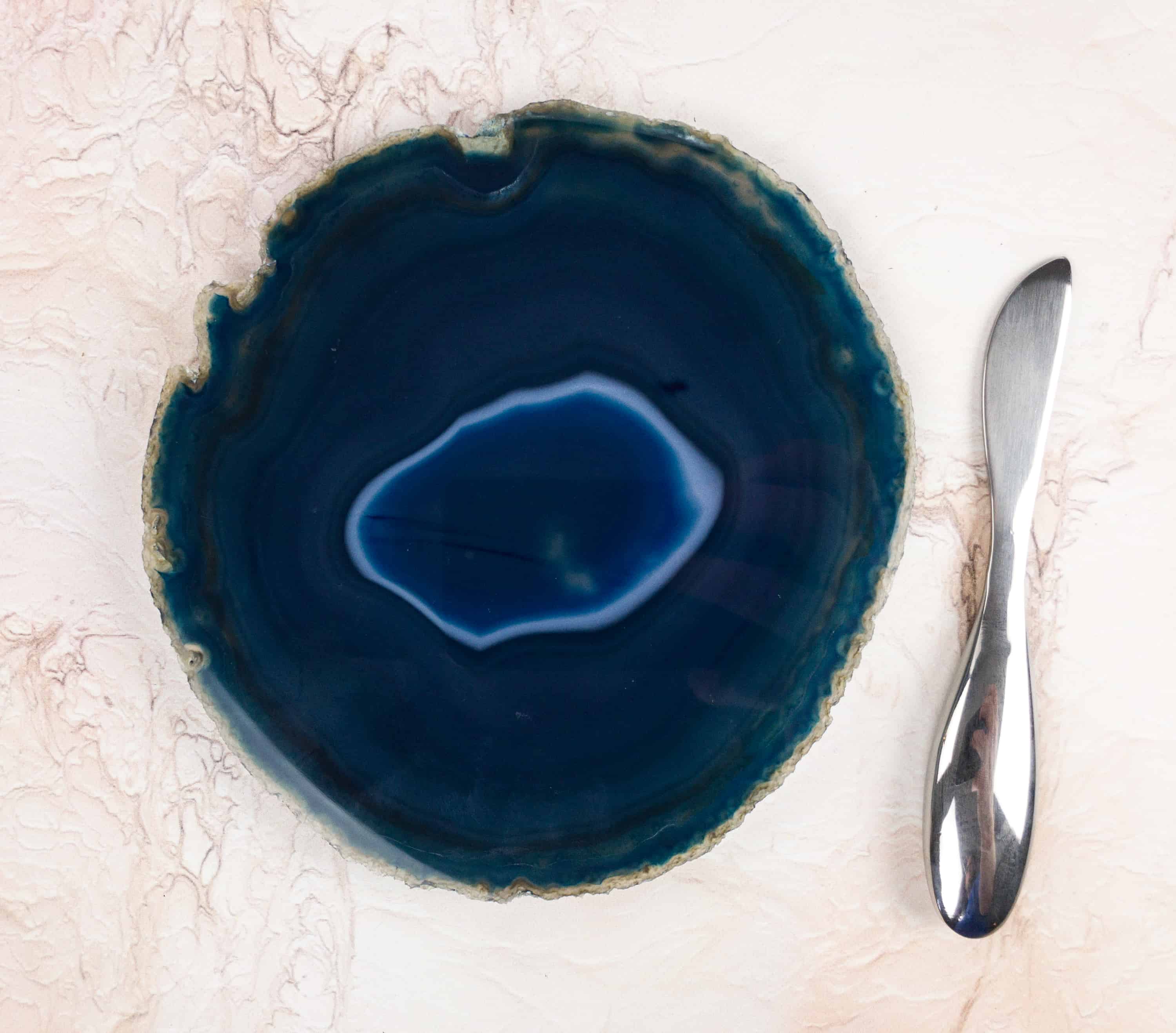 The knife is not your usual cutlery too. The design is futuristic and I like it! As you can tell – I actually received the wrong item variation. Popsugar made it up to me by simply shipping the right one. I was impressed with that level of service, but not surprised for a $250 mystery box.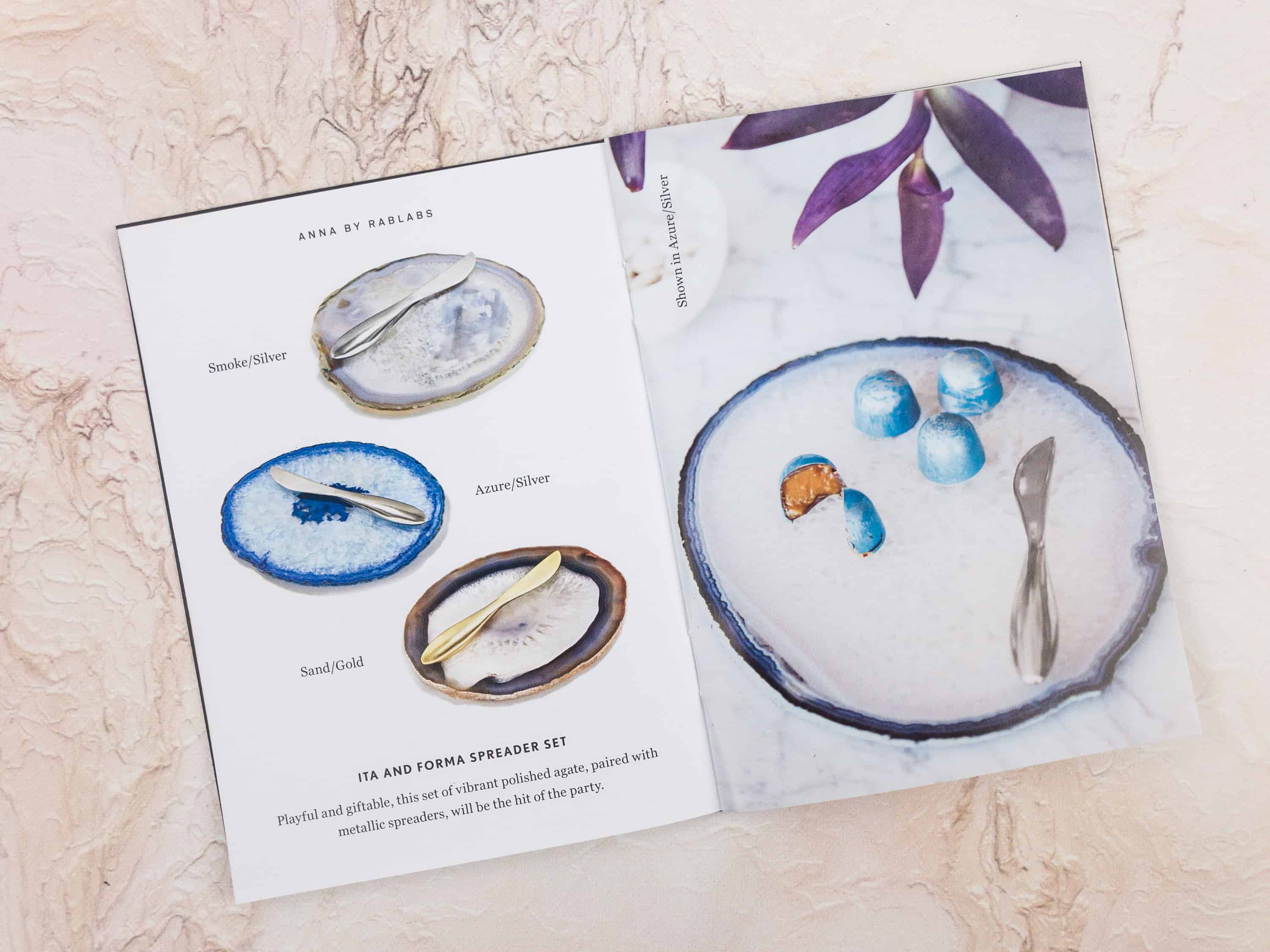 The package also includes a booklet about the spreader set…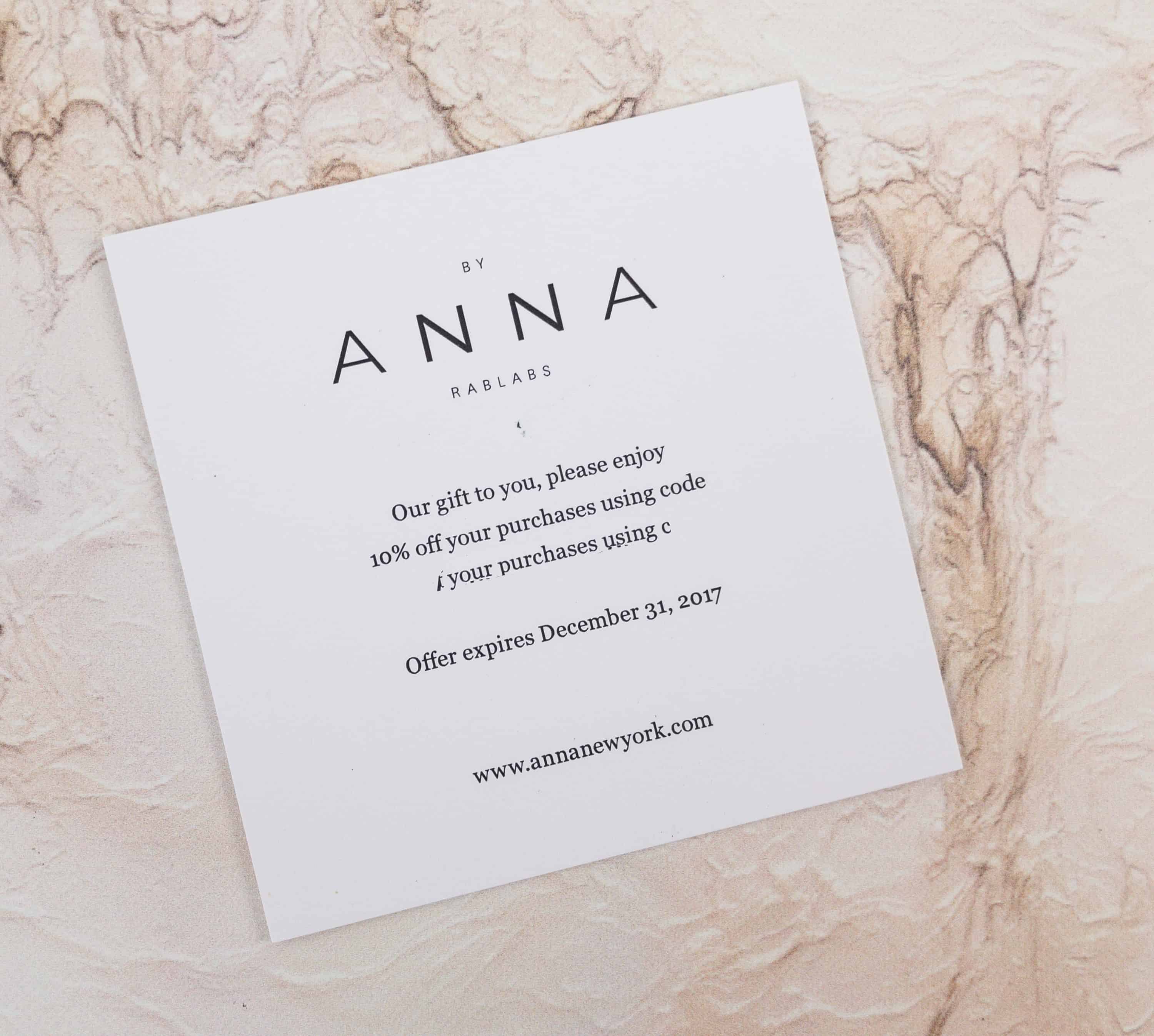 …as well as a coupon code which can be used at ANNA online store.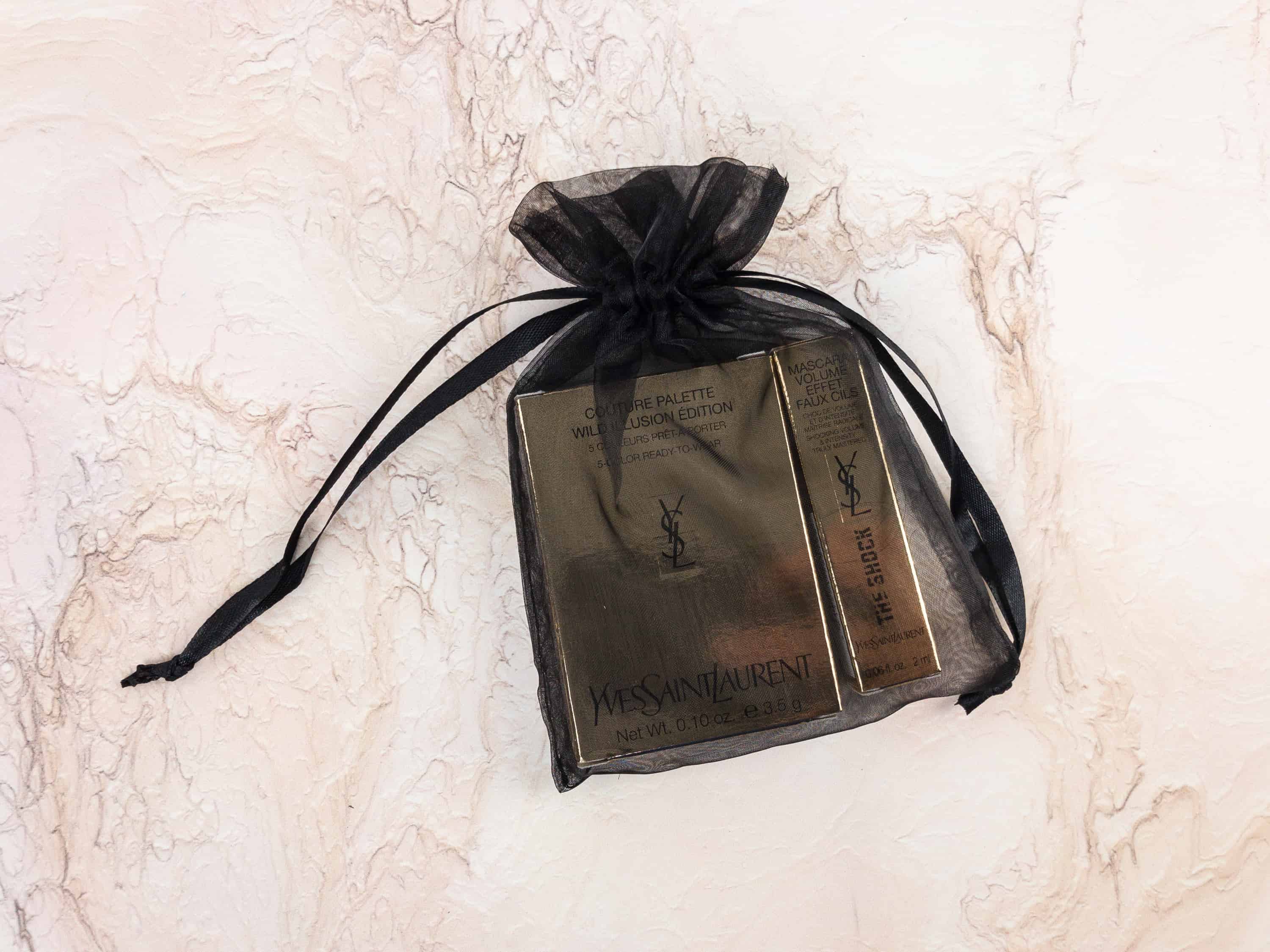 Next up is a couple of Yves Saint Laurent items which came in a black organza pouch.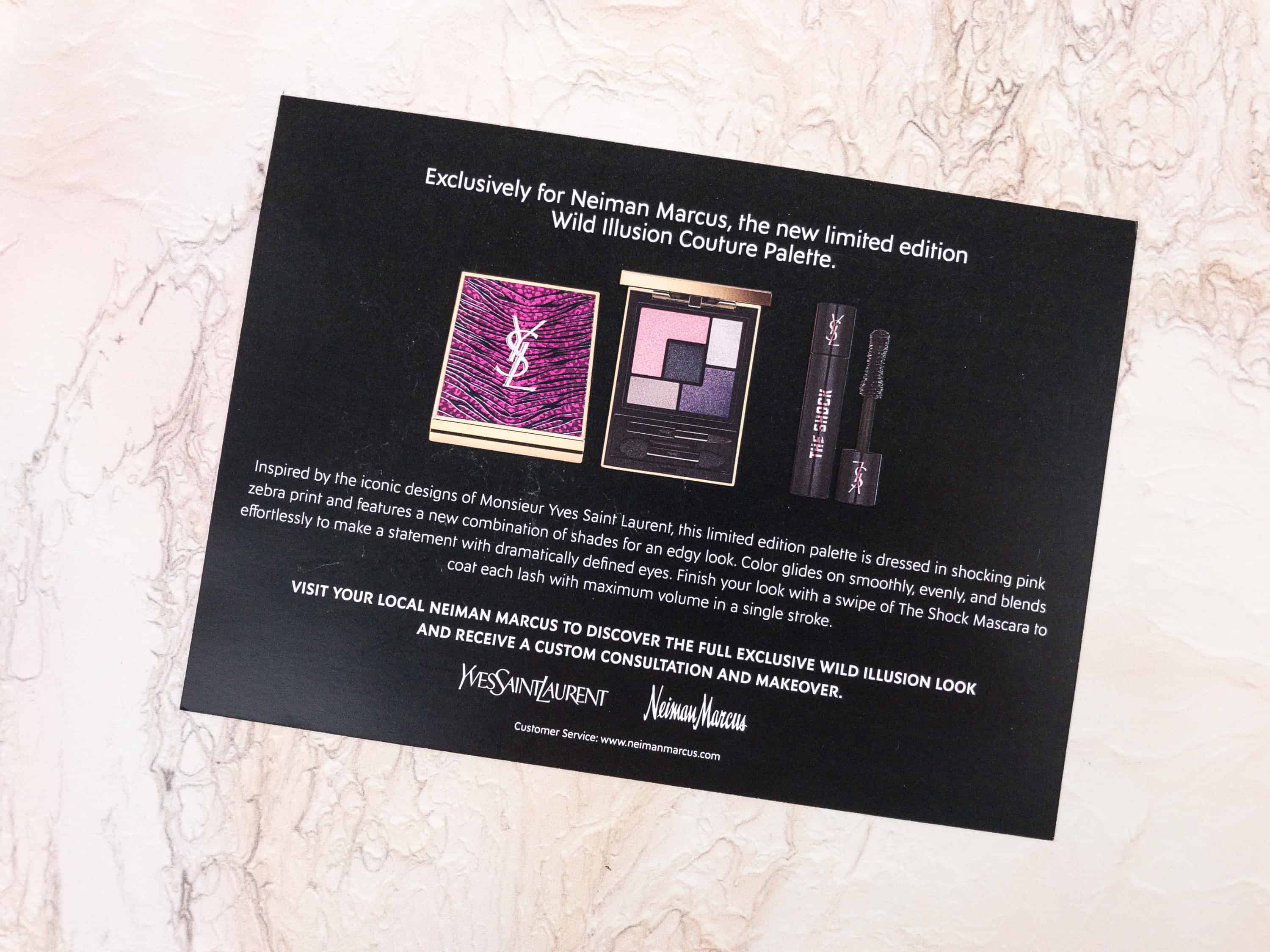 There's a description card that says this set is exclusive to Neiman Marcus and it is called Wind Illusion Couture Palette.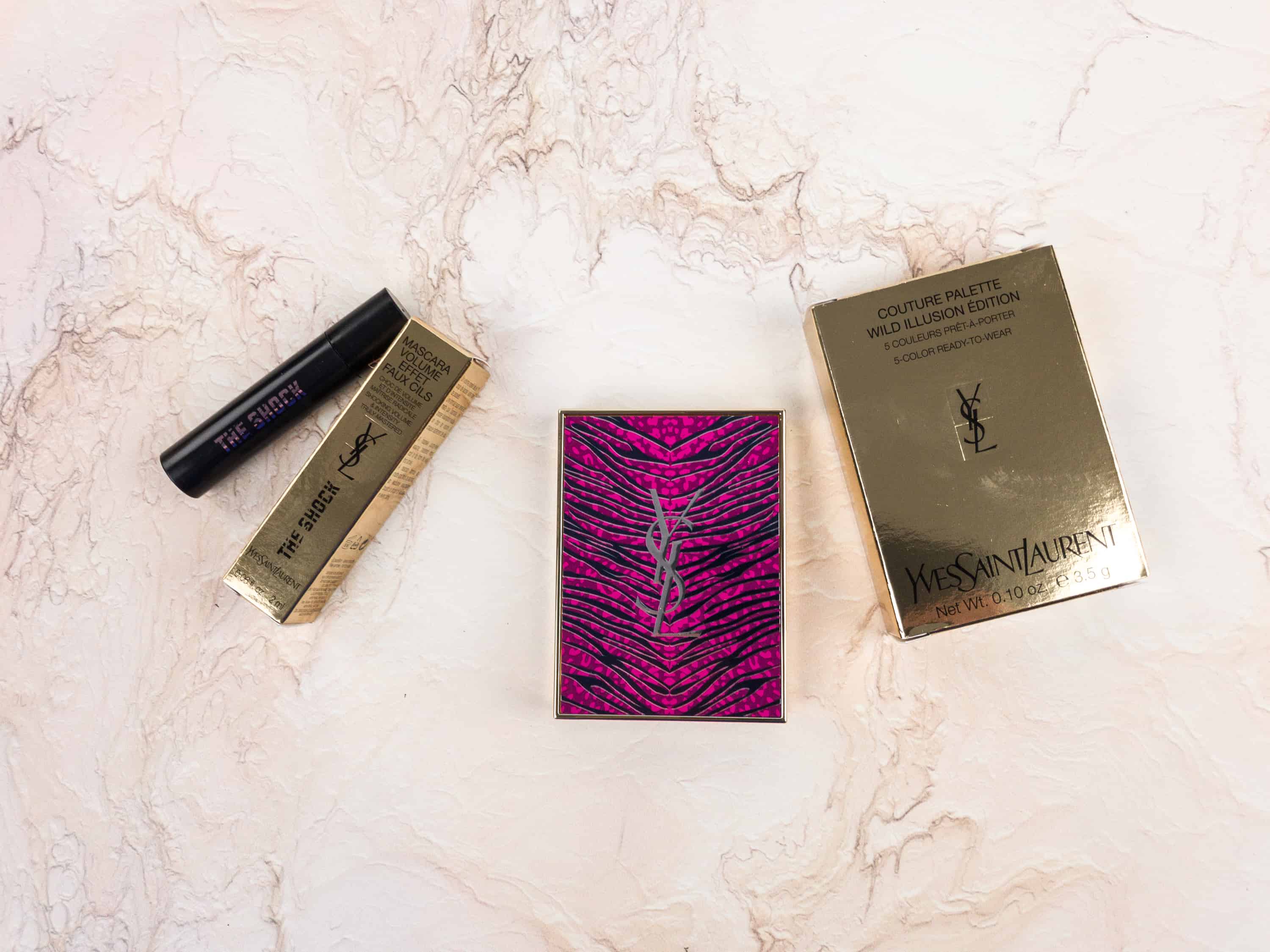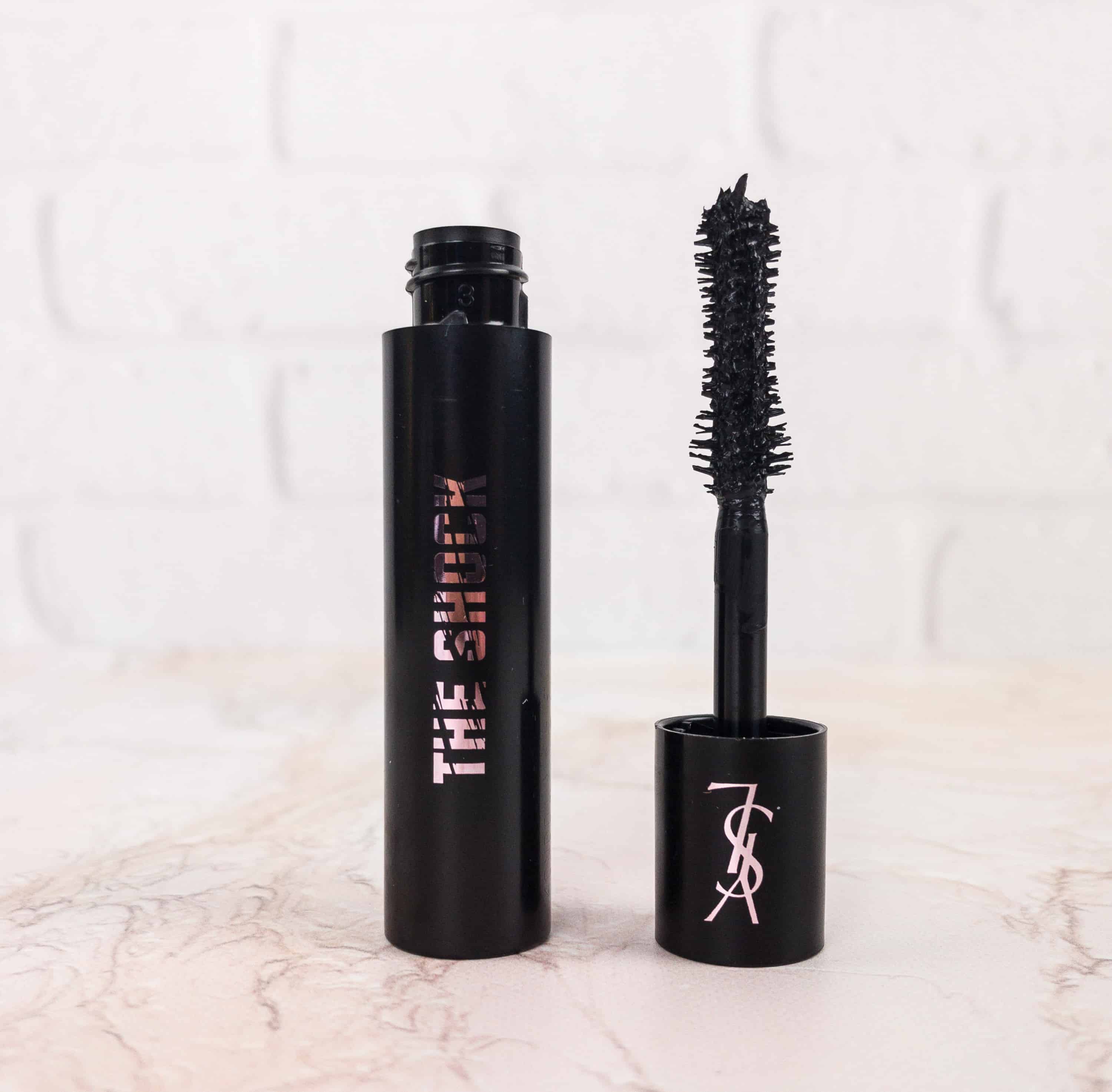 Yves Saint Laurent The Shock Mascara Deluxe Size It adds volume without clumping and that is one of the most important things I'm looking for in a mascara. I also like this mascara's high-intensity color, plus its hourglass shaped applicator that makes it easier to apply on the lashes.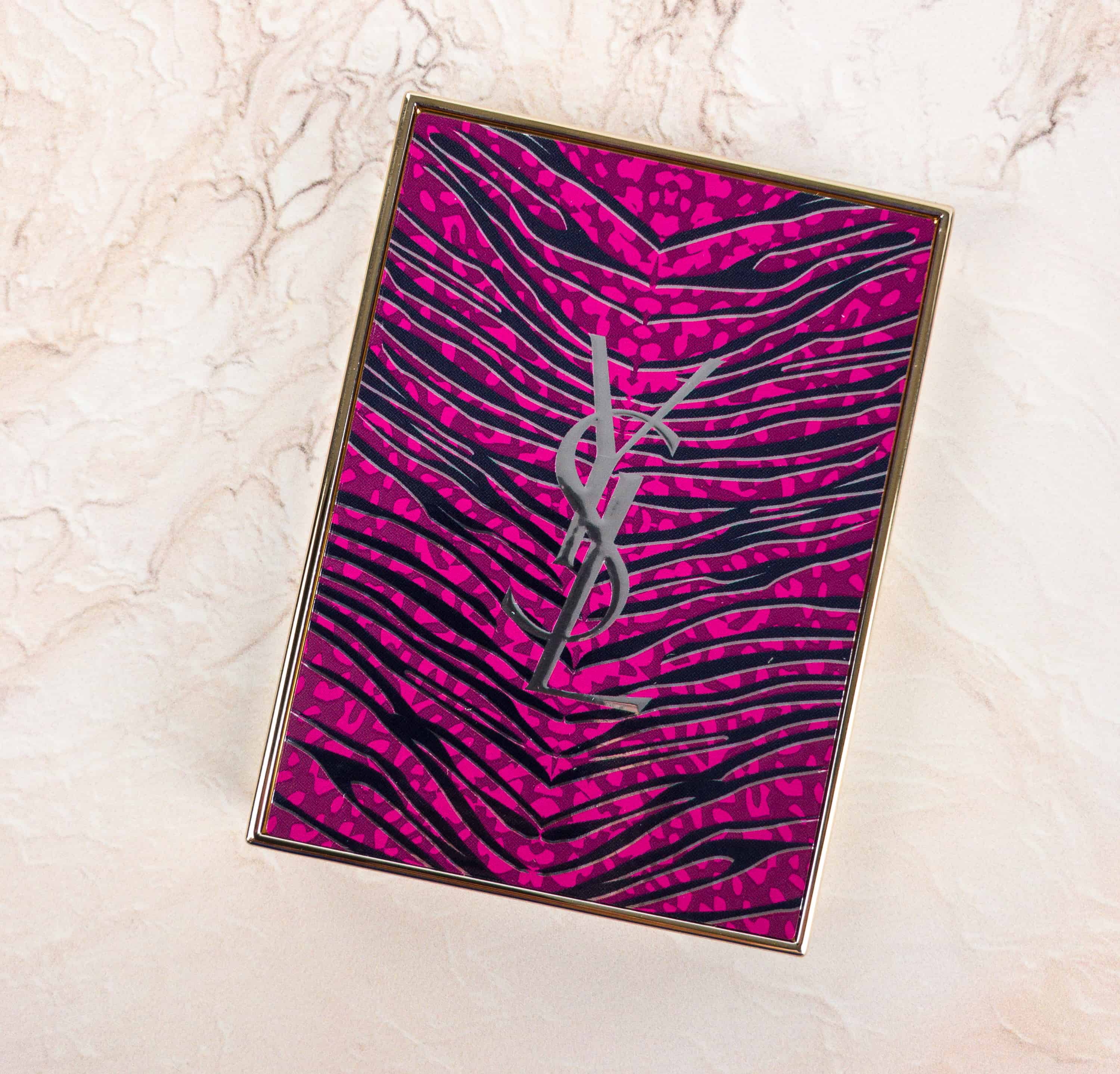 YSL's Limited Edition Neiman Marcus Exclusive Wild Illusion Palette for Holiday 2017 ($60) First of all, the case is so nice! It features a zebra print in black and pink!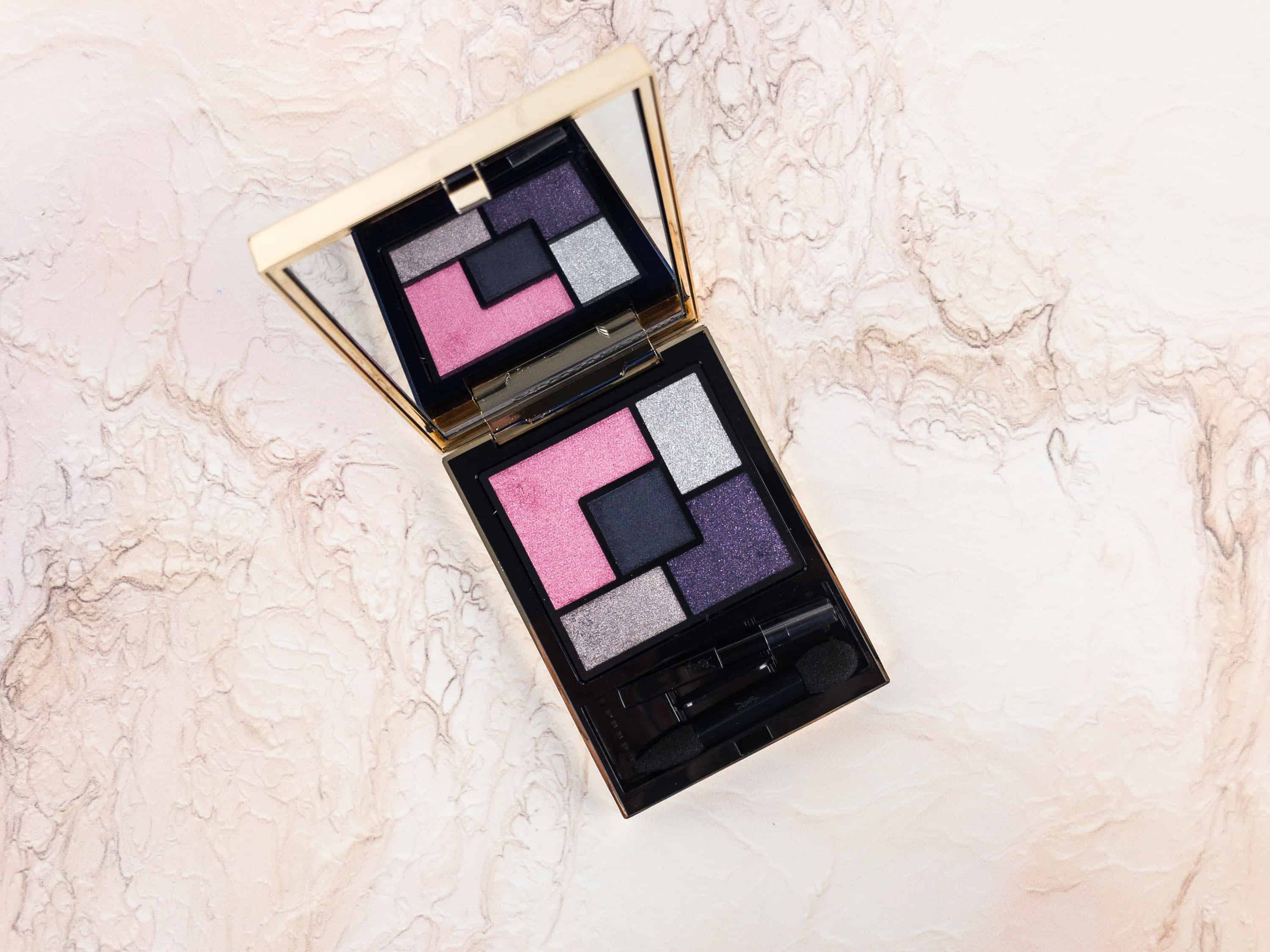 The colors in this palette are a great combination for an edgy look.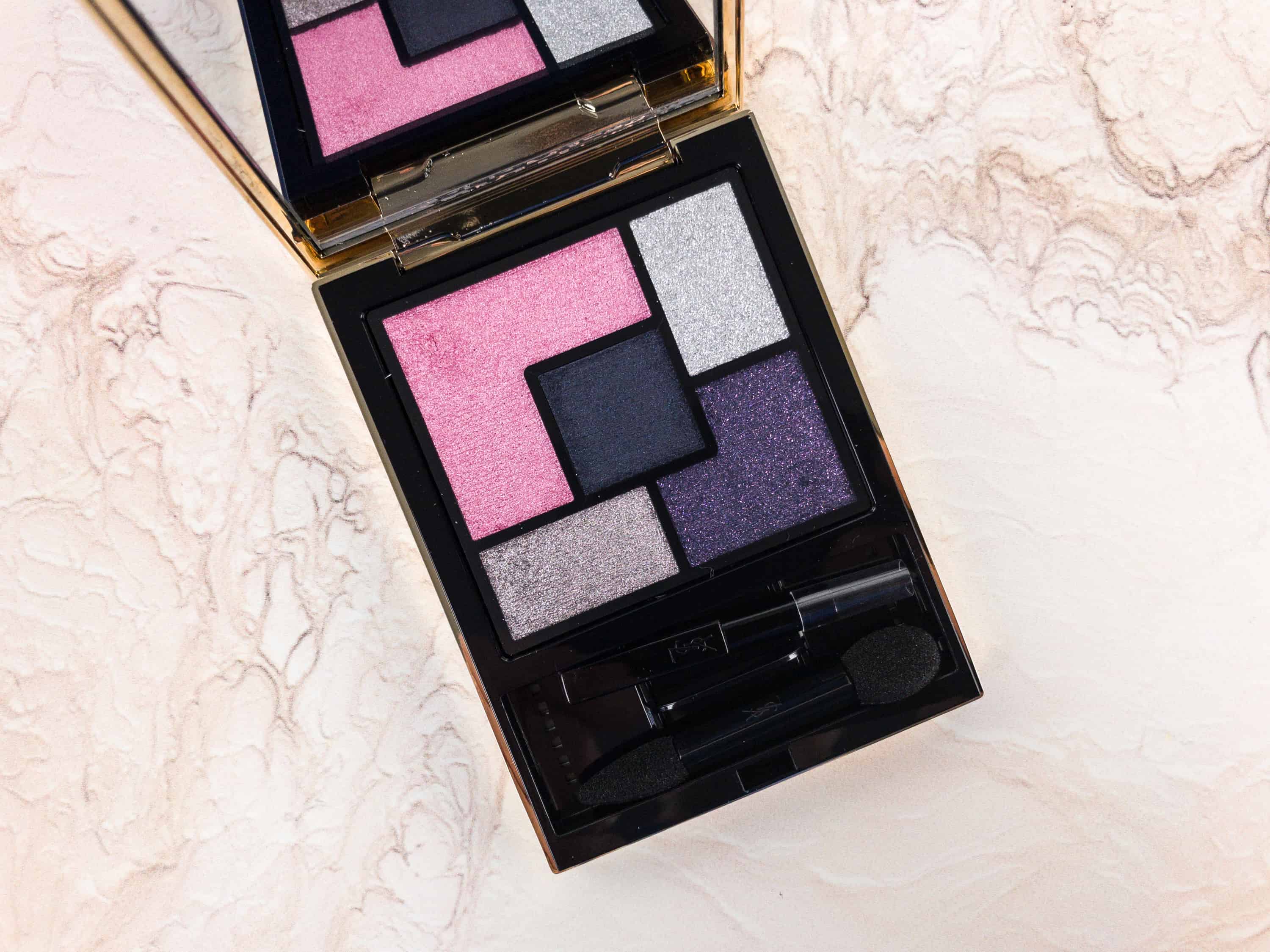 It includes luminous pink, shimmering grey, fuchsia, deep indigo, and iridescent black.
I like how it glides on smoothly. It's easy to blend too!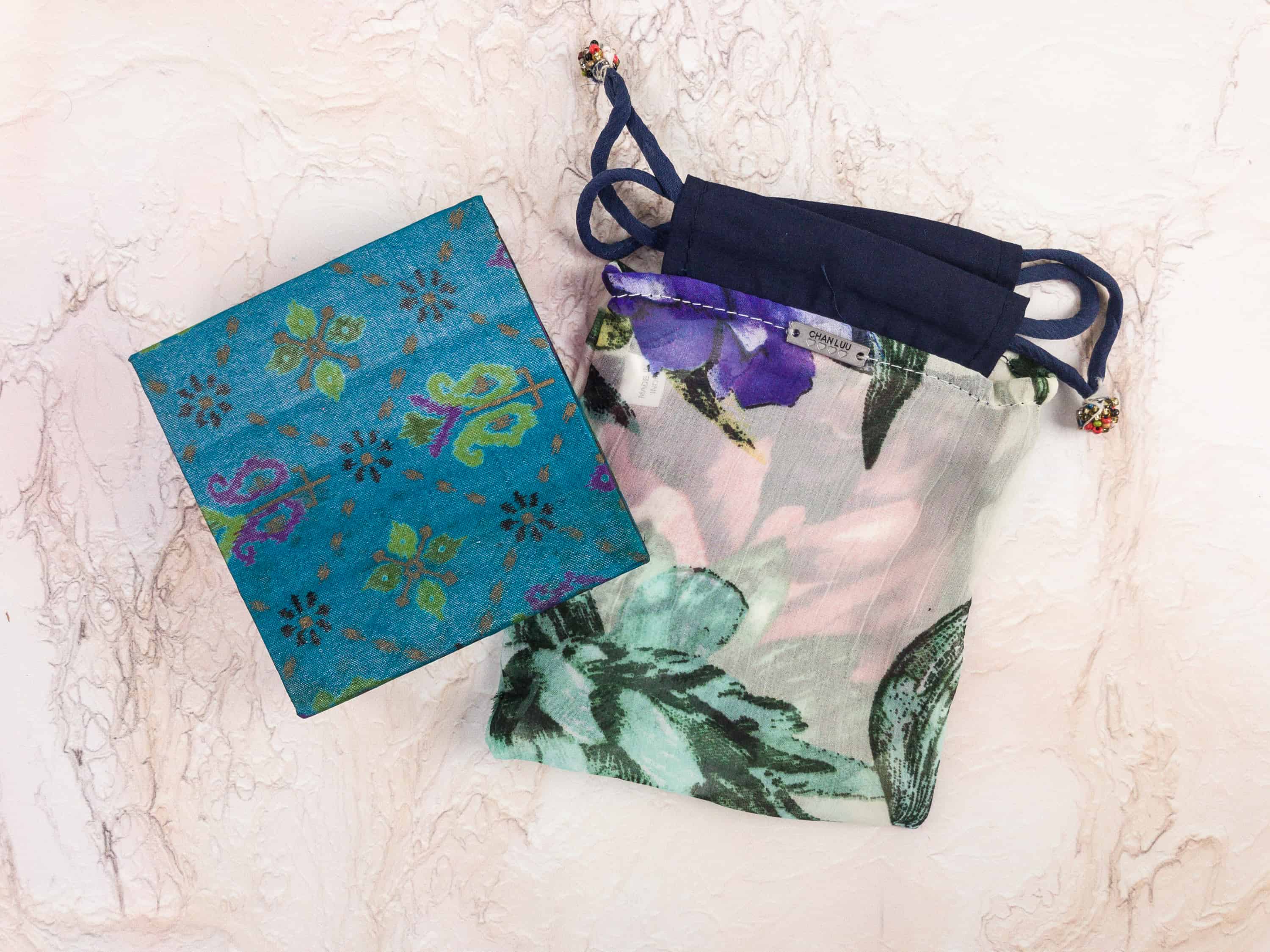 Chan Luu Swarovski Crystal & Pearl Necklace and Earring Set in Gold ($195) This accessory set is quite pricey, but so pretty.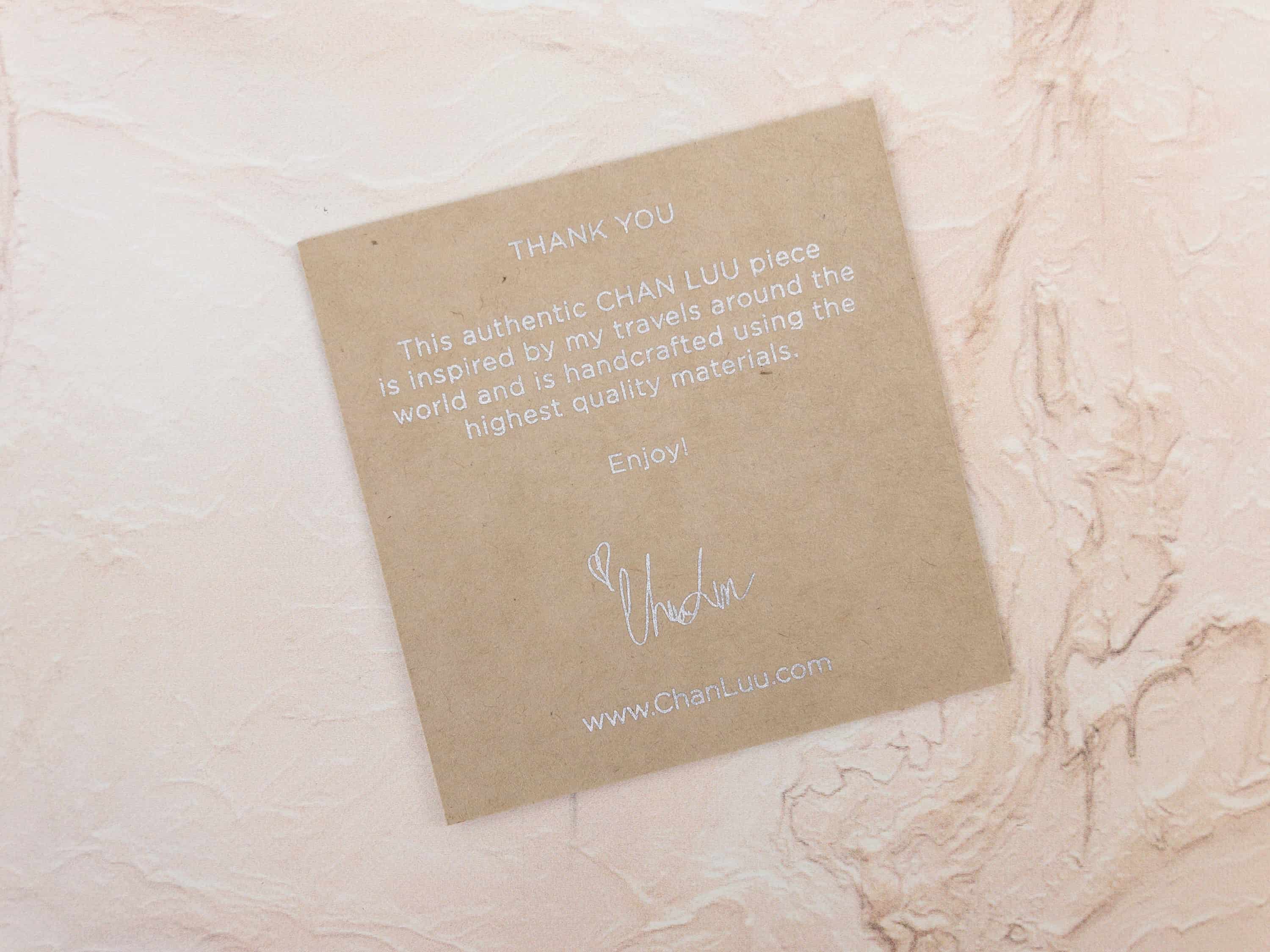 It includes a description card, ensuring that the items are all authentic.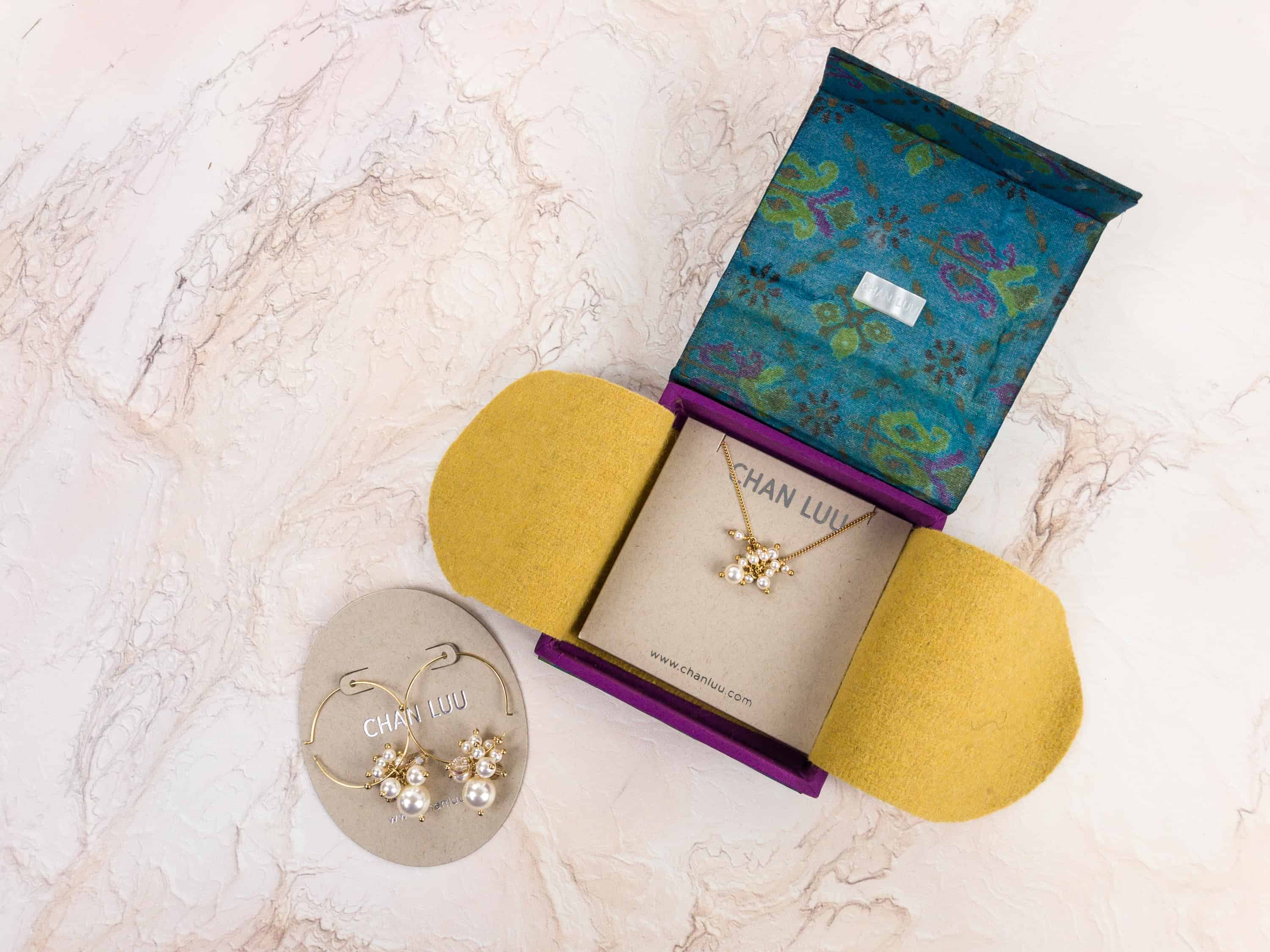 Handcrafted and made with pearls and crystals, this set was inspired by Chan Luu's travels around the world.
I like the versatility of this gold necklace. It can be worn at any length from pendant to choker!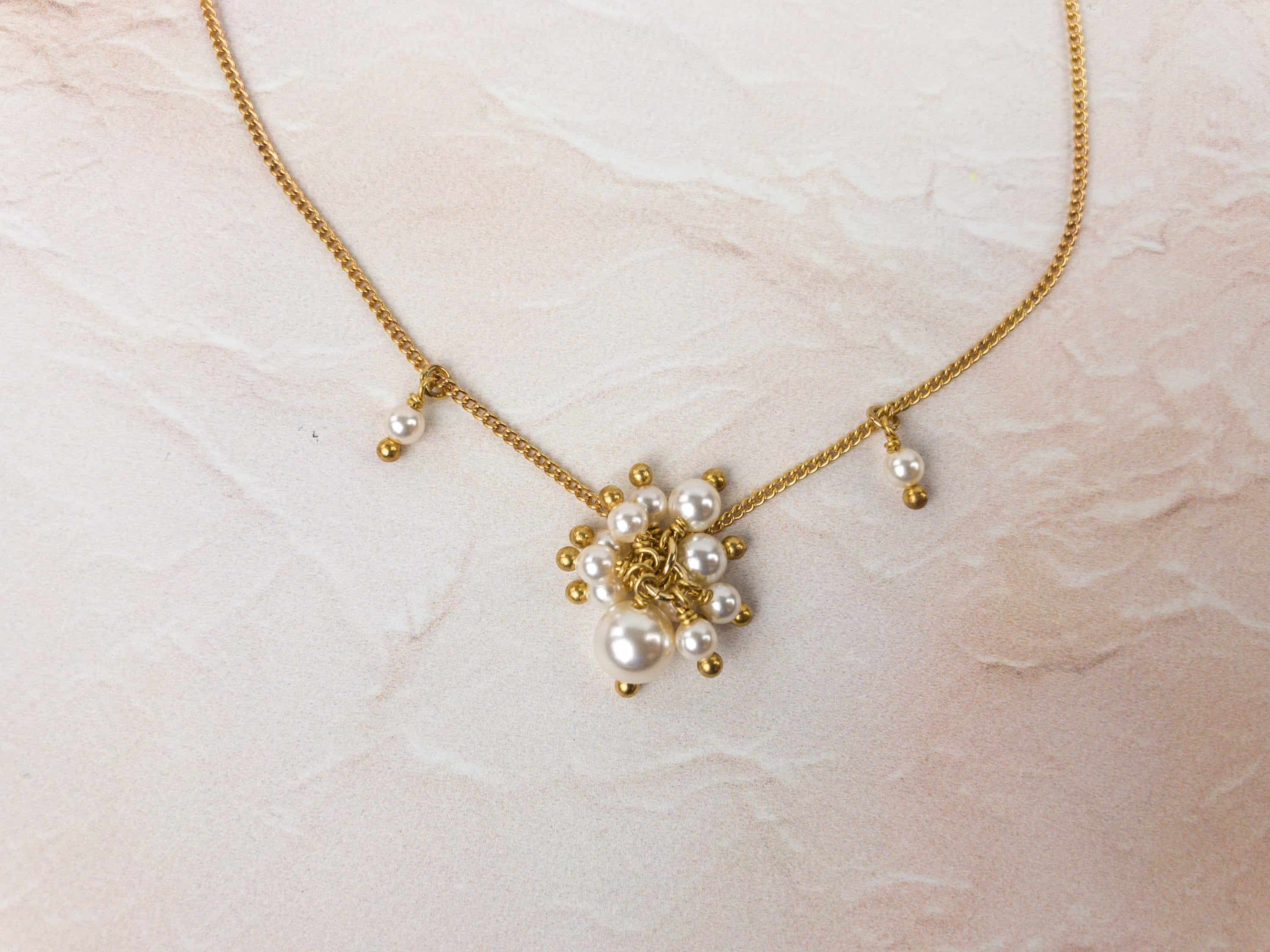 There's a group of dangling pearls as the pendant, plus two other pearls on the sides. The design looks stunning!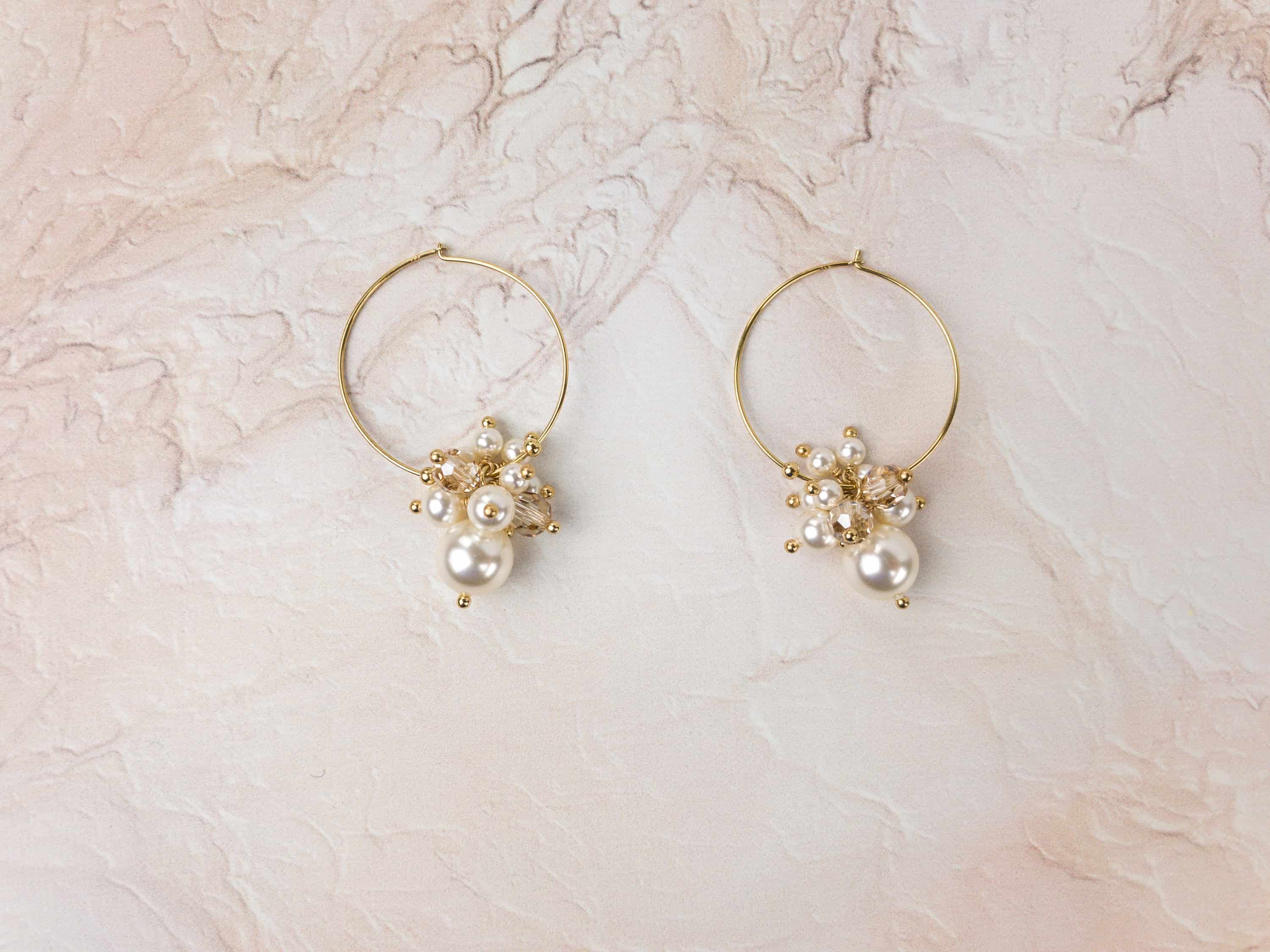 The pair of earrings has a similar design. The earring shape looks classic, but the dangling pearls and crystals give it a fresh twist.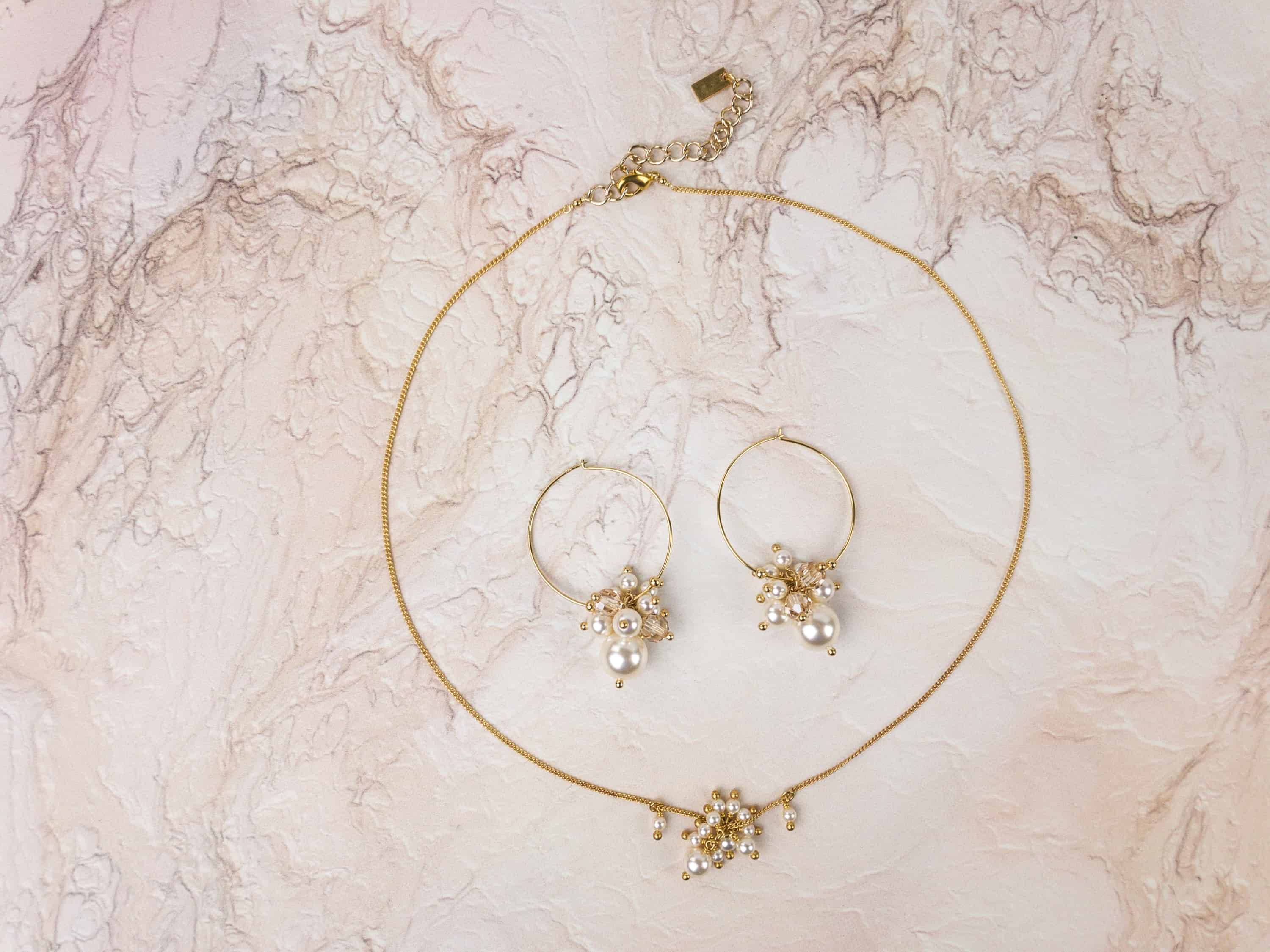 Whether worn together or apart, these accessories would look glamorous. Other subscribers might get it in silver.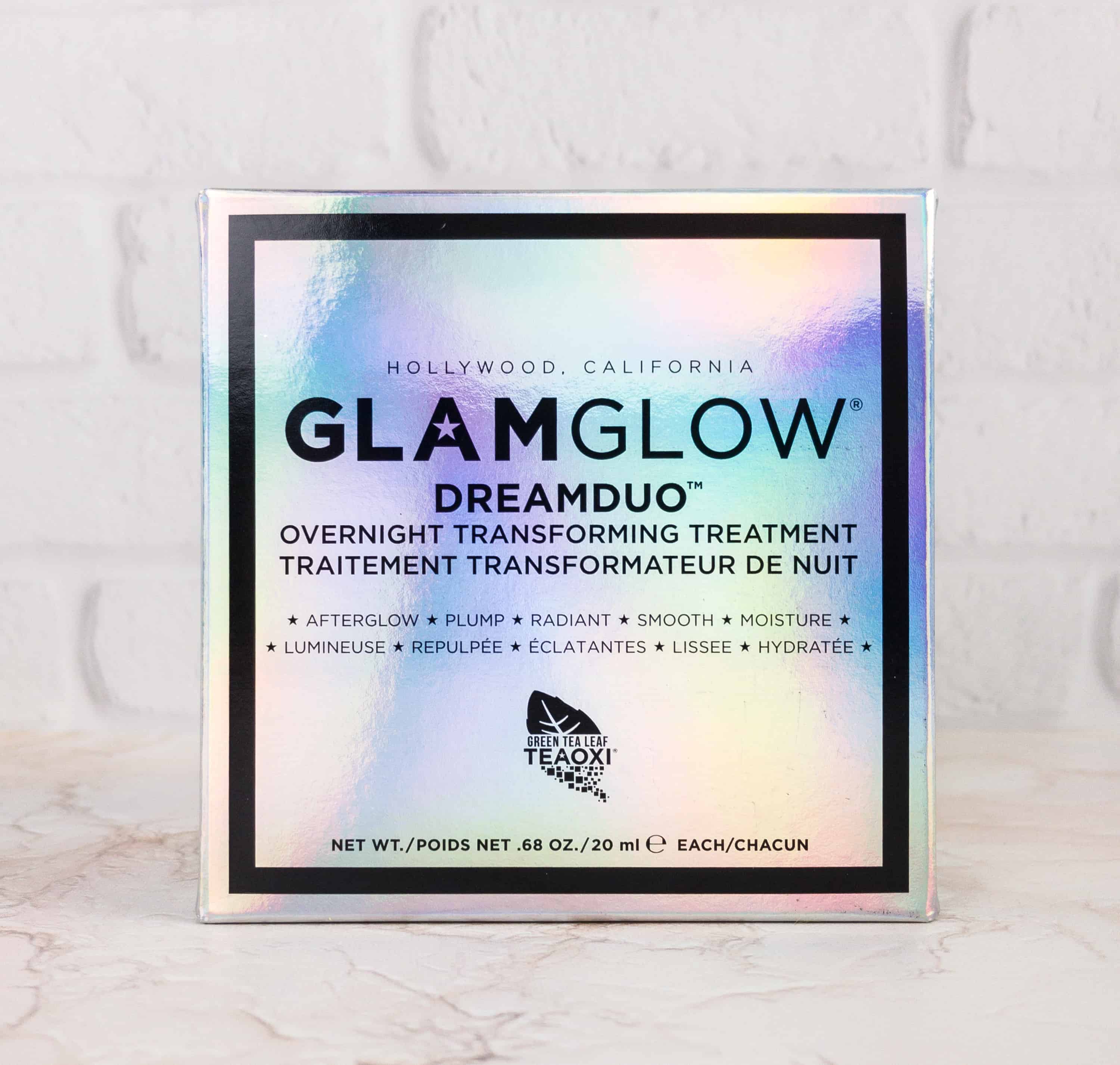 GLAMGLOW Dreamduo Overnight Transforming Treatment ($59) This two-step treatment contains green coffee, green tea leaf teaoxi, hyaluronic acid, and mozuku green algae. The formula works overnight to make the skin plumper and more hydrated. Yay to party-ready skin!
I love the packaging!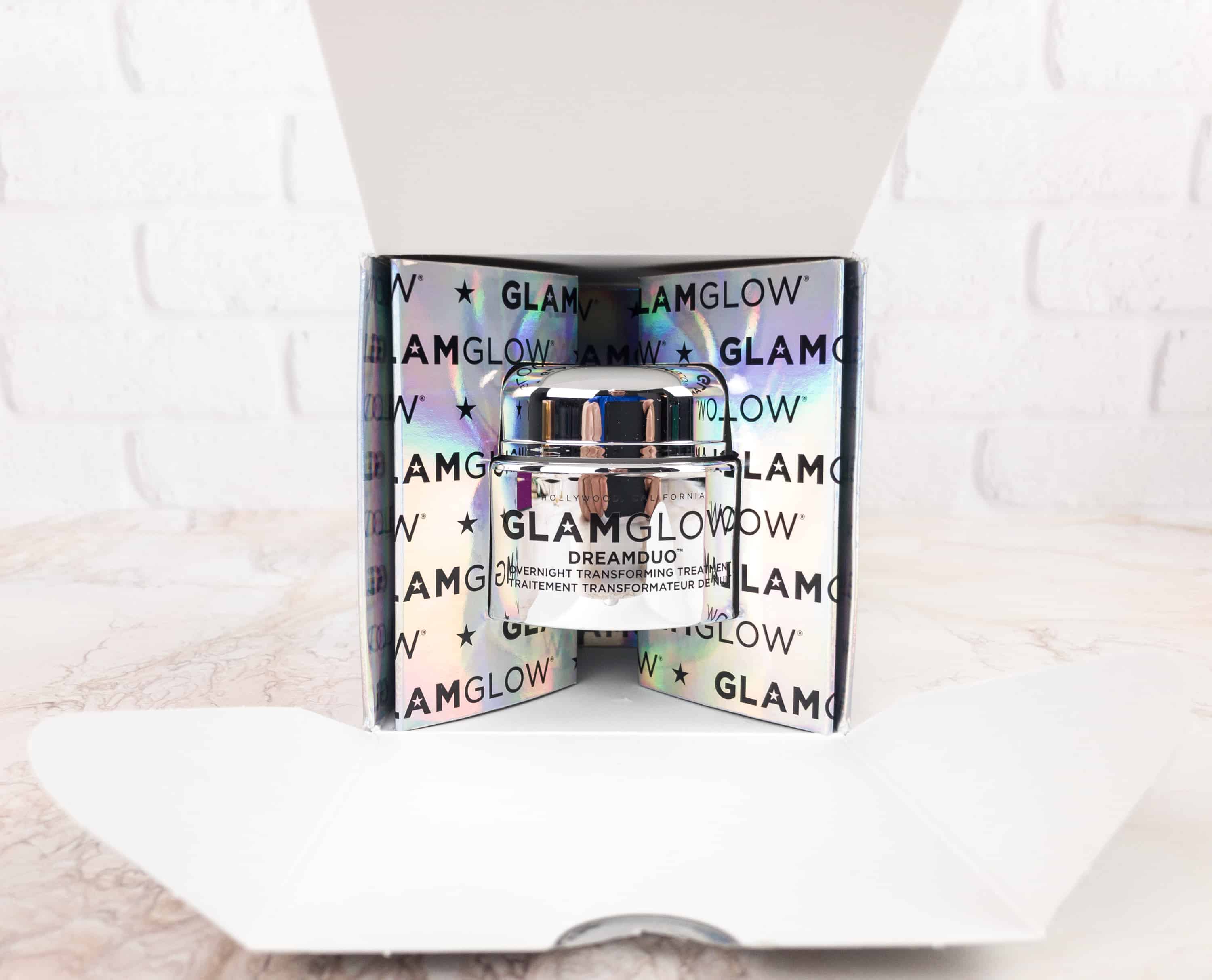 It definitely looks glam!
This duo is ideal to use especially in the winter.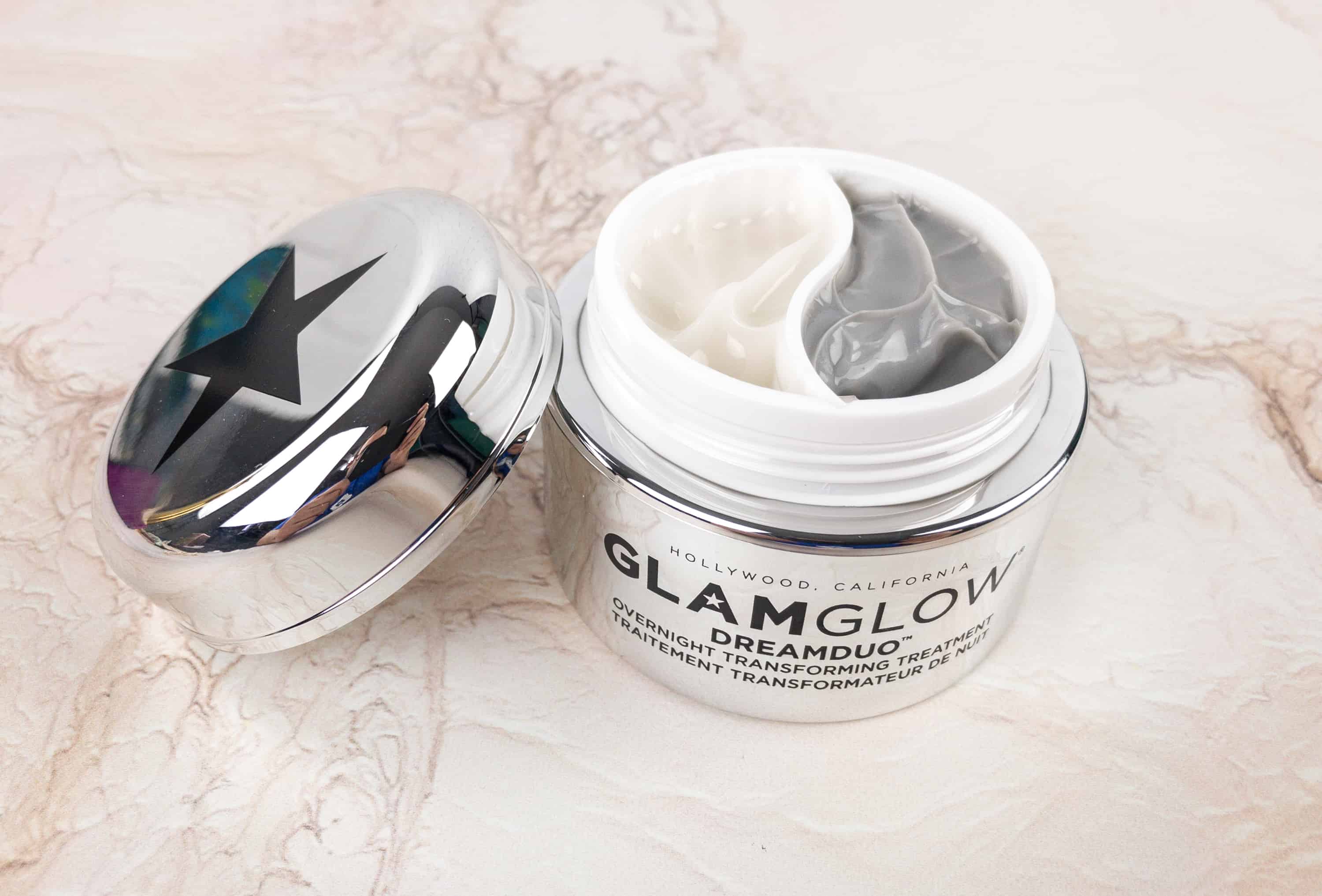 DREAMSERUM, on the left, is a pearl-colored serum that infuses anti-aging antioxidants into the skin. Meanwhile, DREAMSEAL is a gray-colored cream which acts as a moisturizer. Both are formulated without parabens, sulfates, and phthalates. They're lightweight and non-greasy too! And most importantly, they're mega-hydrating and smell like creamsicle.
Jonathan Adler Candle in Champagne Pop ($42) We're definitely using this candle to set the mood for the holidays. Subscribers will receive the candle either in Champagne Pop or Vodka.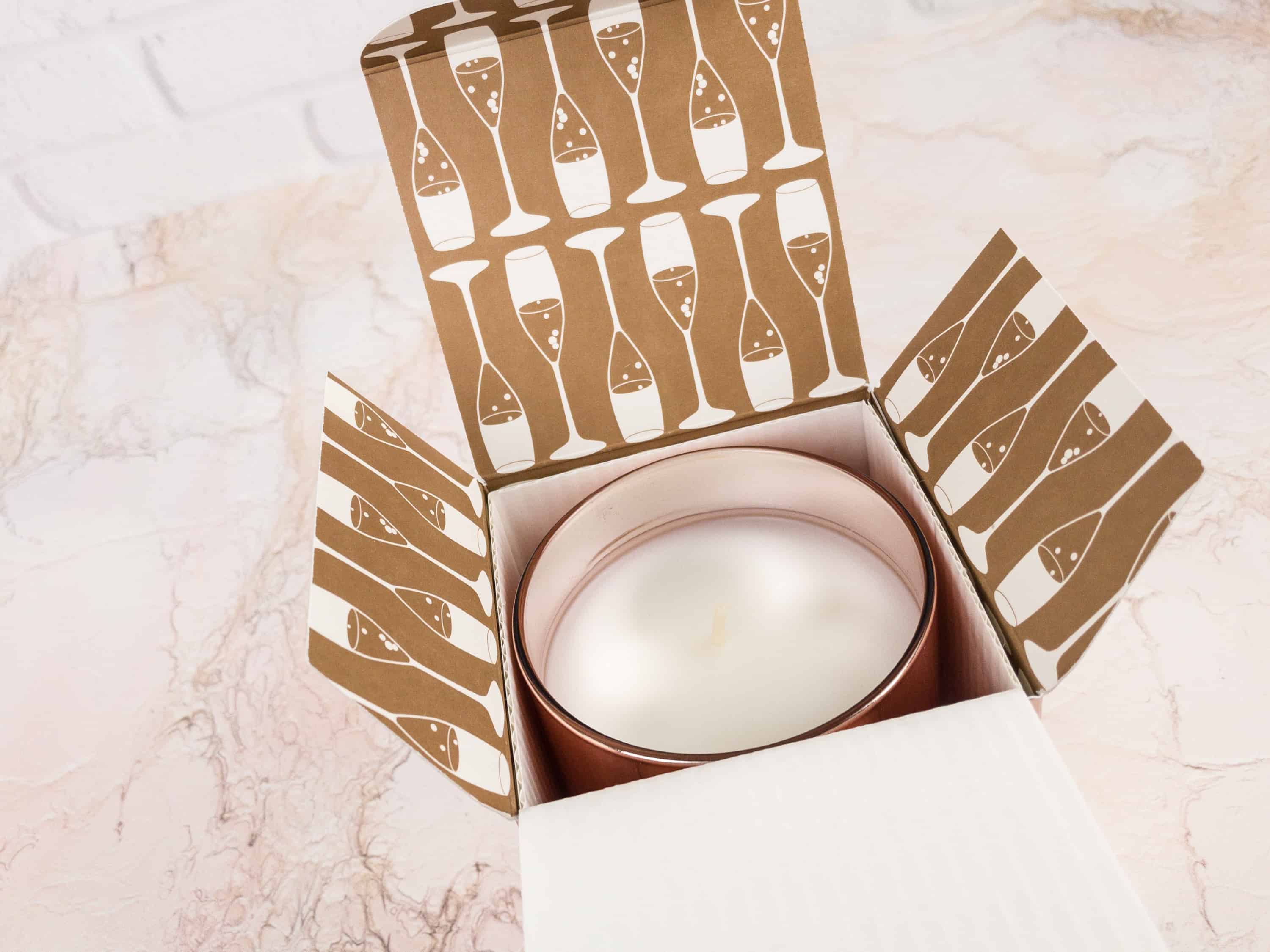 We received Champagne Pop and it smells like pink grapefruit, raspberry, French cassis, violet leaves, rose petal, and grape leaf.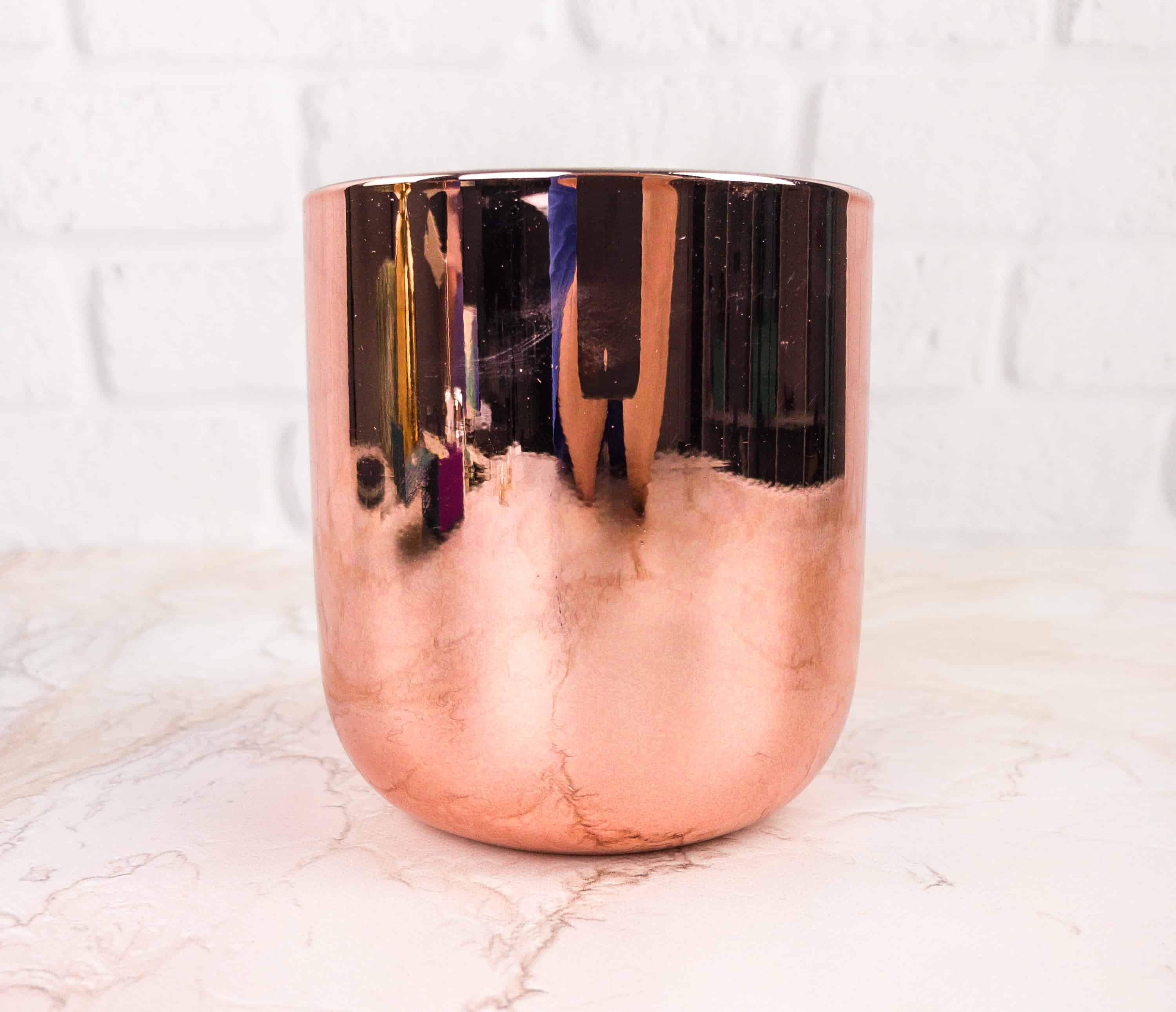 The metallic candle holder looks luxe too!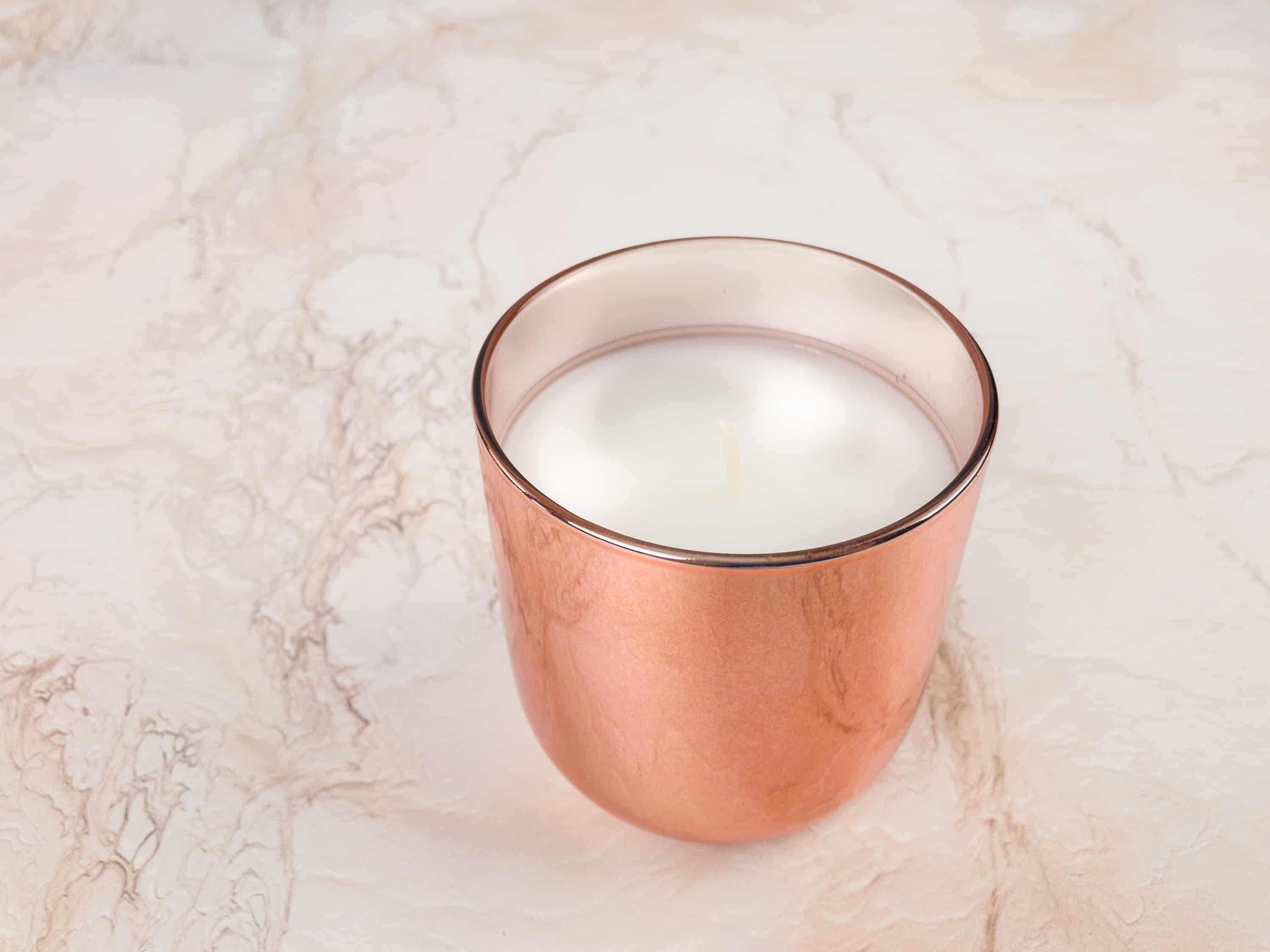 The candle has an approximate burn time of 40 hours. I think I'll be reusing the holder as a vase afterwards. This is one of my favorite scents ever!
This box has an overall retail value of $787 (excluding the gift card) and I'm so impressed because that's more than three times the box's price. There are pricey items like the accessory set and the bag charm, and I'm not really sure if I'd purchase them had I chanced upon them in another way. But  it's nice having them in the box too, since it's the holidays and we also deserve to splurge once in a while!
Did you get a POPSUGAR Must Have Neiman Marcus box? What did you think of this year's edition?