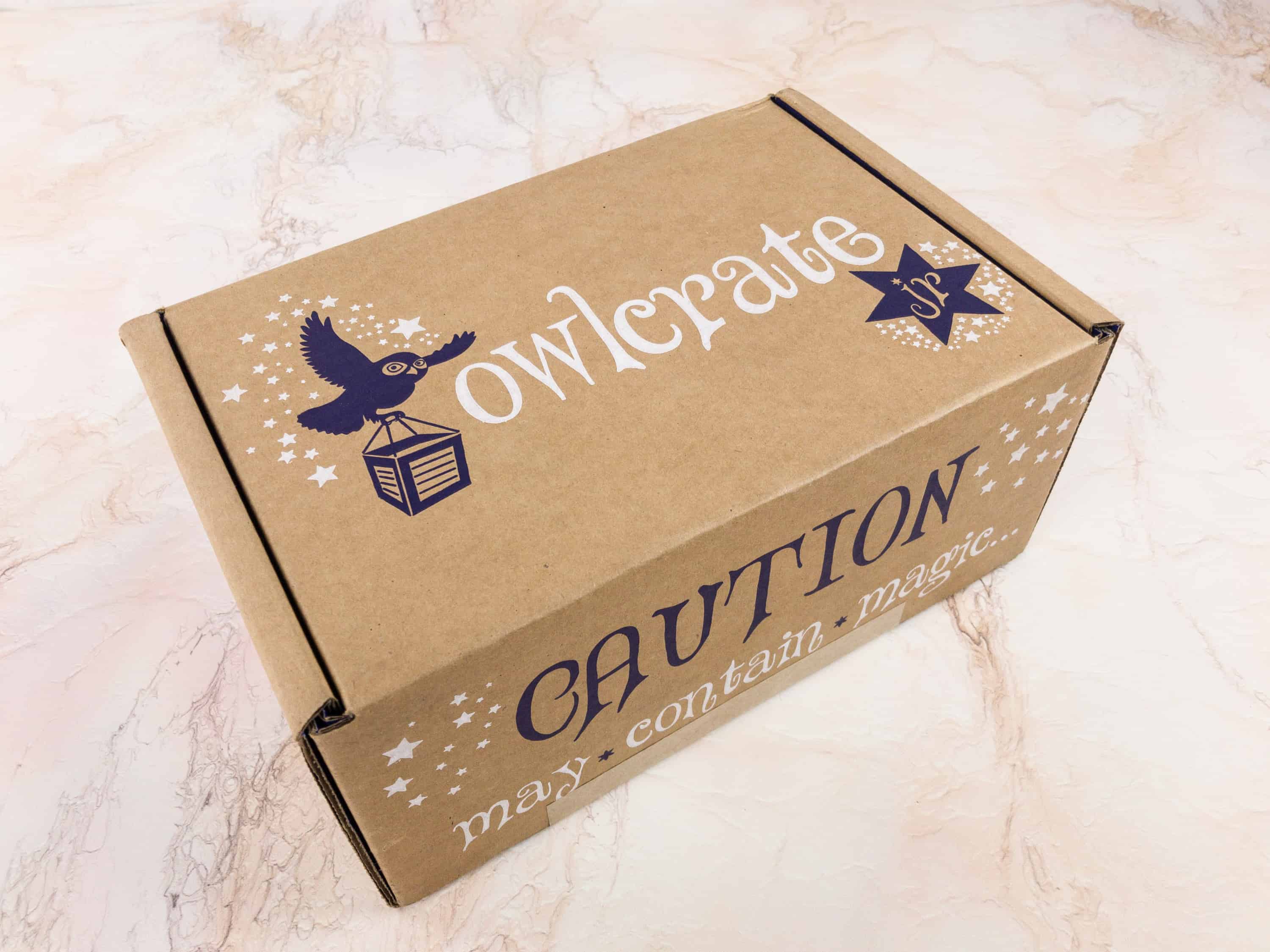 OwlCrate Jr. is a monthly book subscription box for young readers ages 8-12 with a middle-grade book plus fun gender neutral bookish items designed to enhance your little reader's experience. It's from Owl Crate, a super popular YA (young adult) fiction subscription.
The theme for the December 2017 OwlCrate Jr. box is ABRACADABRA!

The information card cleverly conveys a bit about everything in the box.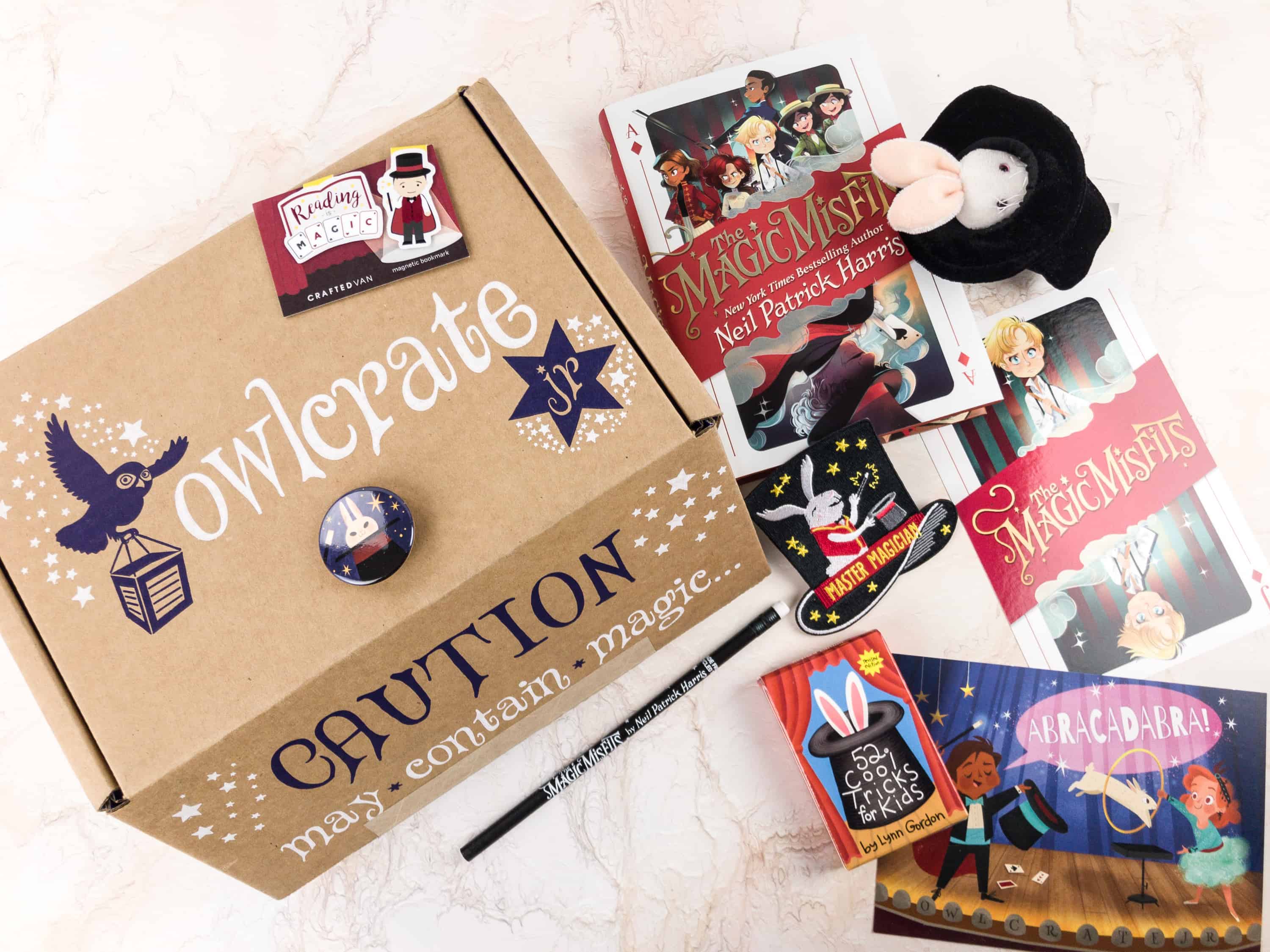 Everything in the December OwlCrate JR. box!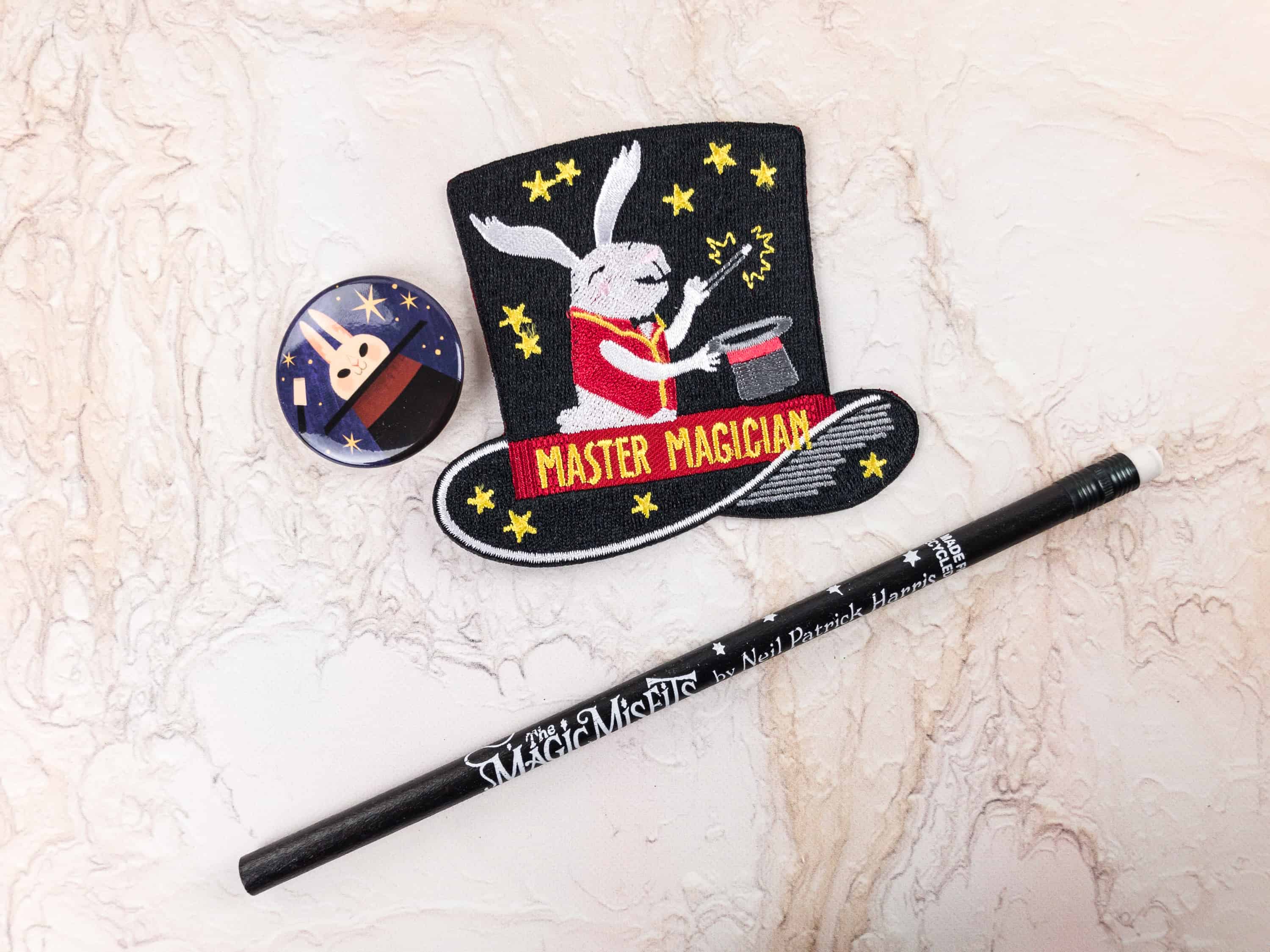 Master Magician Patch. A badge for every magician wannabe. Just iron the patch on, then you're good to go and practice magic!
Bunny In Hat Button Pin. A pin is included in every box and for this month, it has a cute bunny-in-a-hat design!
The Magic Misfits Pencil. My daughter is loving this pencil that looks like a magic wand. All we need is a hat to start performing. And it can write too, of course.
Reading Is Magic Magnetic Bookmarks From Crafted Van.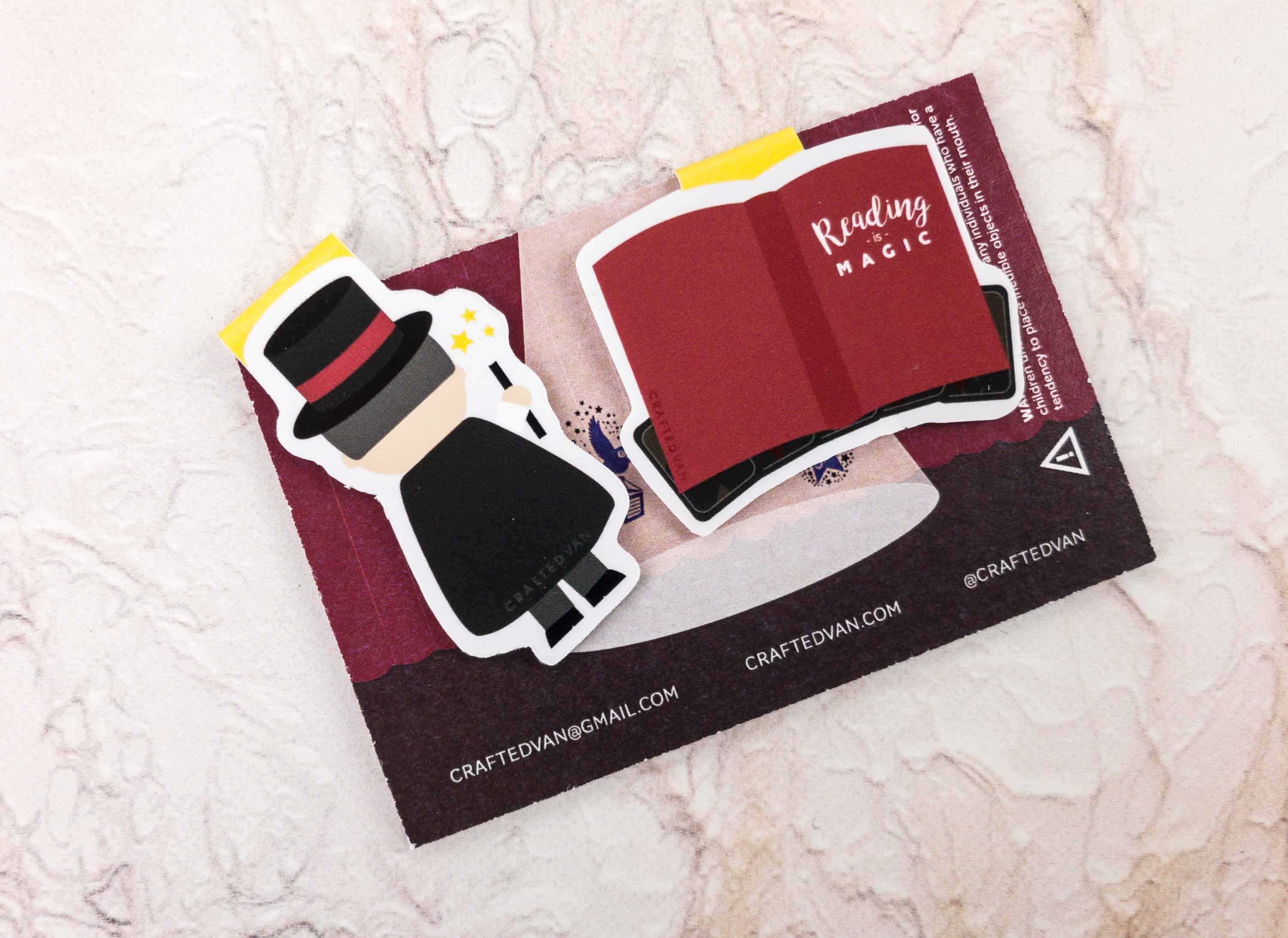 Reading is magic and we definitely agree. These magnetic bookmarks are made of photo stock and thin magnet. With just the right thickness, they make for great reading companions that stays in place and don't damage the book.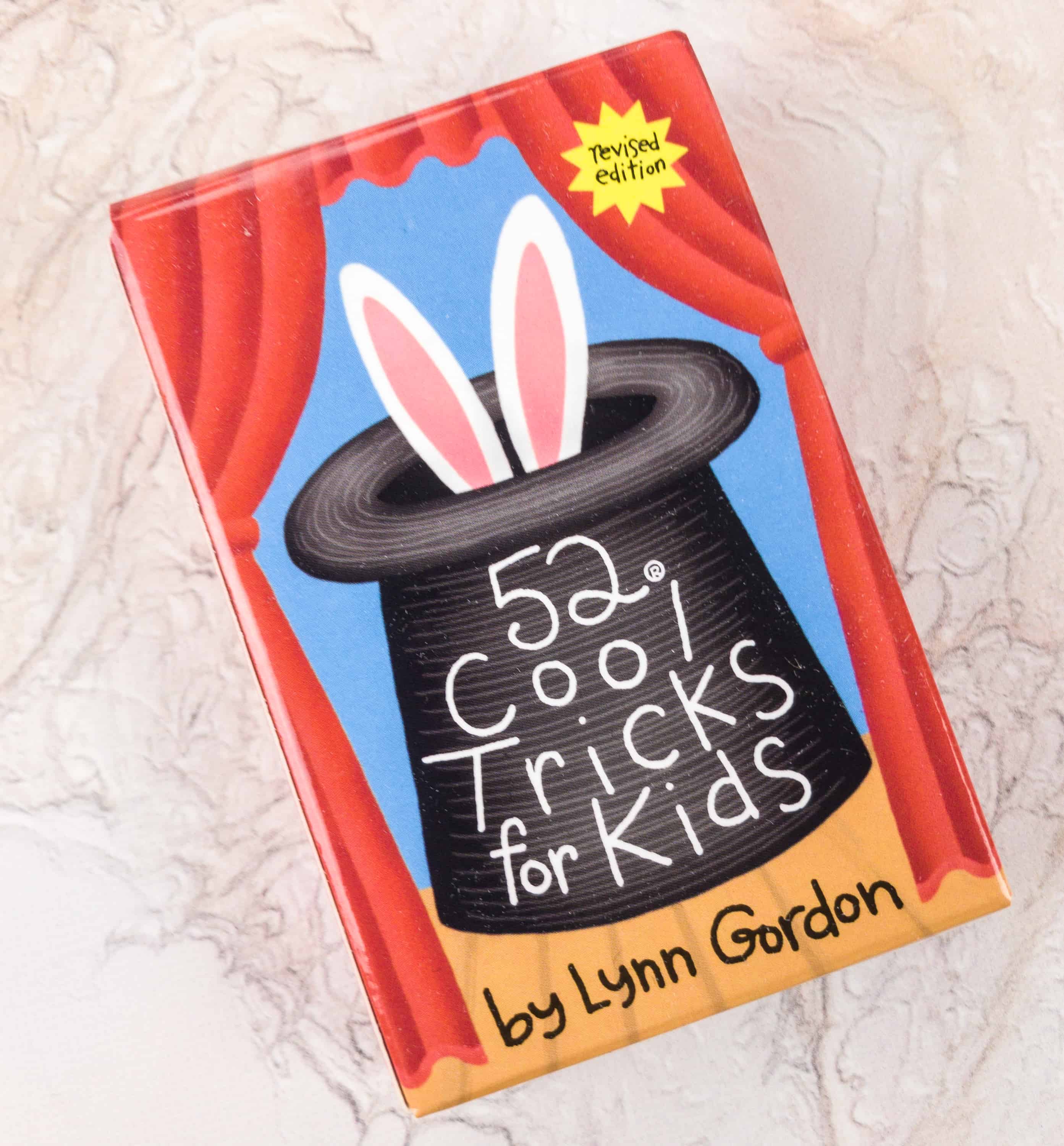 52 Series: Cool Tricks for Kids By Lynn Gordon ($6.95)
Grab that magic wand! This popular deck of easy-to-perform magic tricks and kid-friendly sleights of hand has been updated with new activities and illustrations.
Our little magicians can start learning some easy tricks with this cutely designed cool tricks guide in the form of a deck of cards!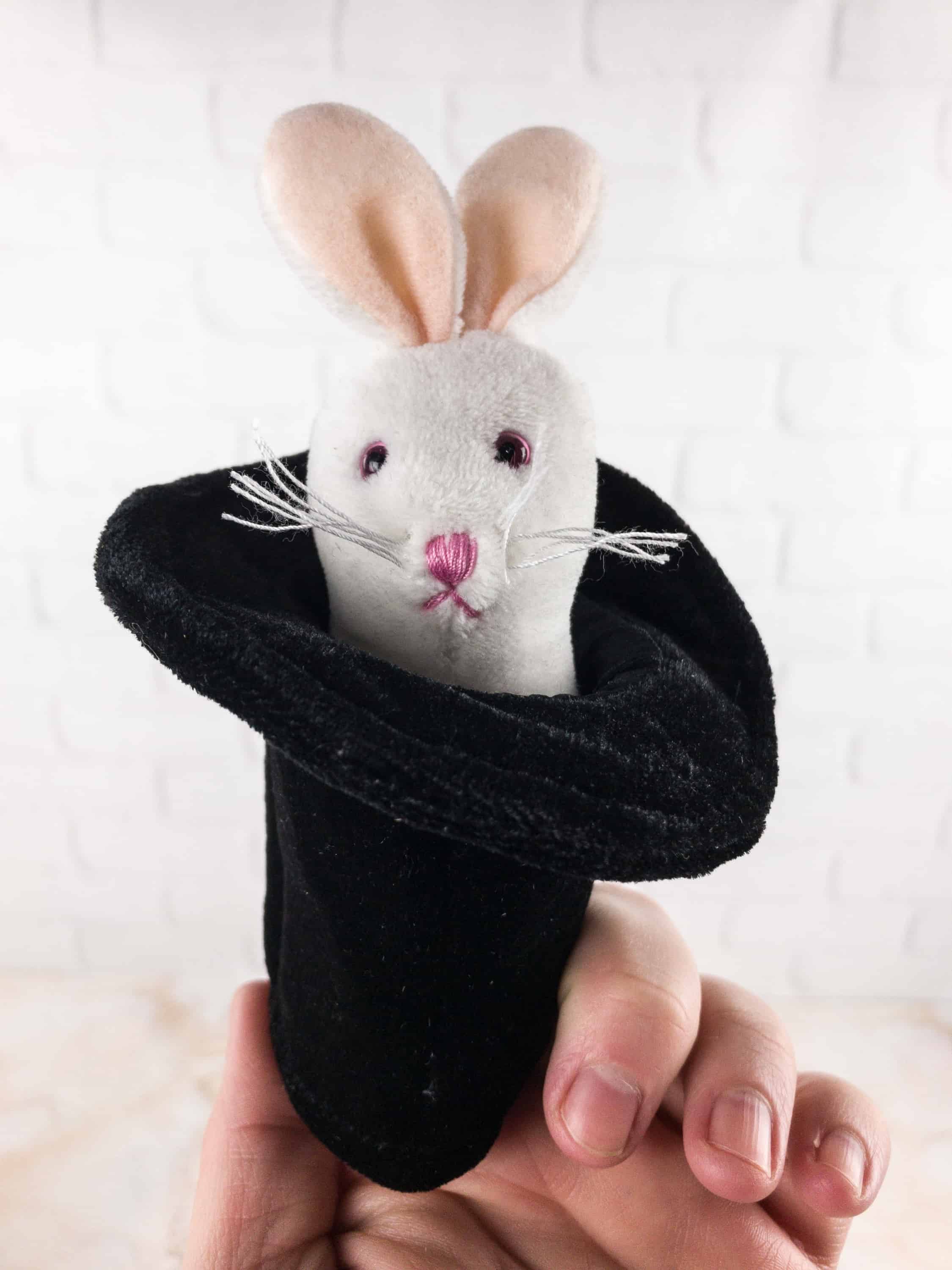 Folkmanis Mini Rabbit in Hat Finger Puppet ($8.65) Also included in the box is a finger puppet rabbit, so that kids can practice the bunny in a hat trick. It's really cute, soft, and squishy! My kiddos had a blast with this item!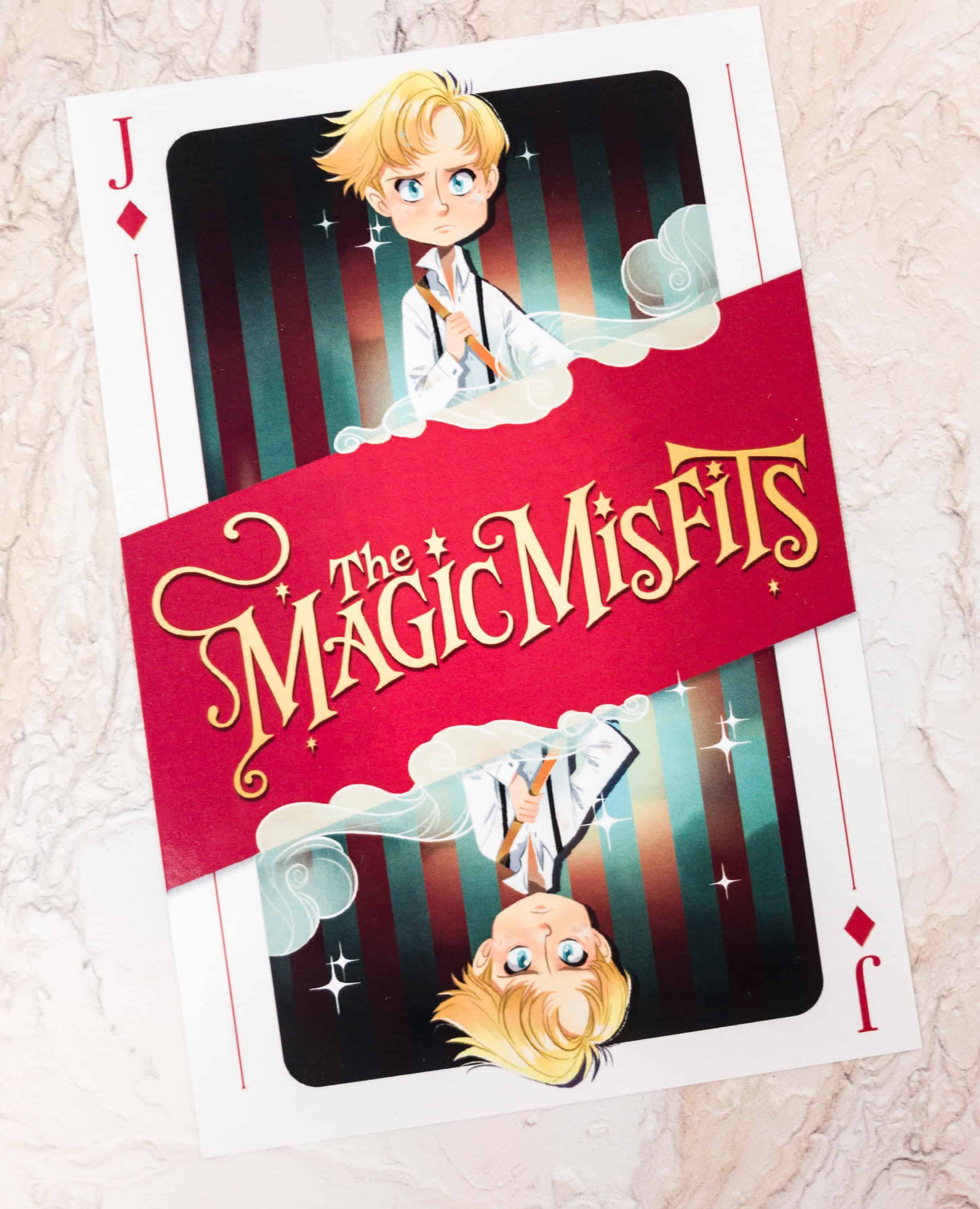 The Magic Misfits by Neil Patrick Harris SIGNED ($11.88) Magic Misfits is the first in a fun-filled series by none other than Neil Patrick Harris…
And here's a letter from the author himself!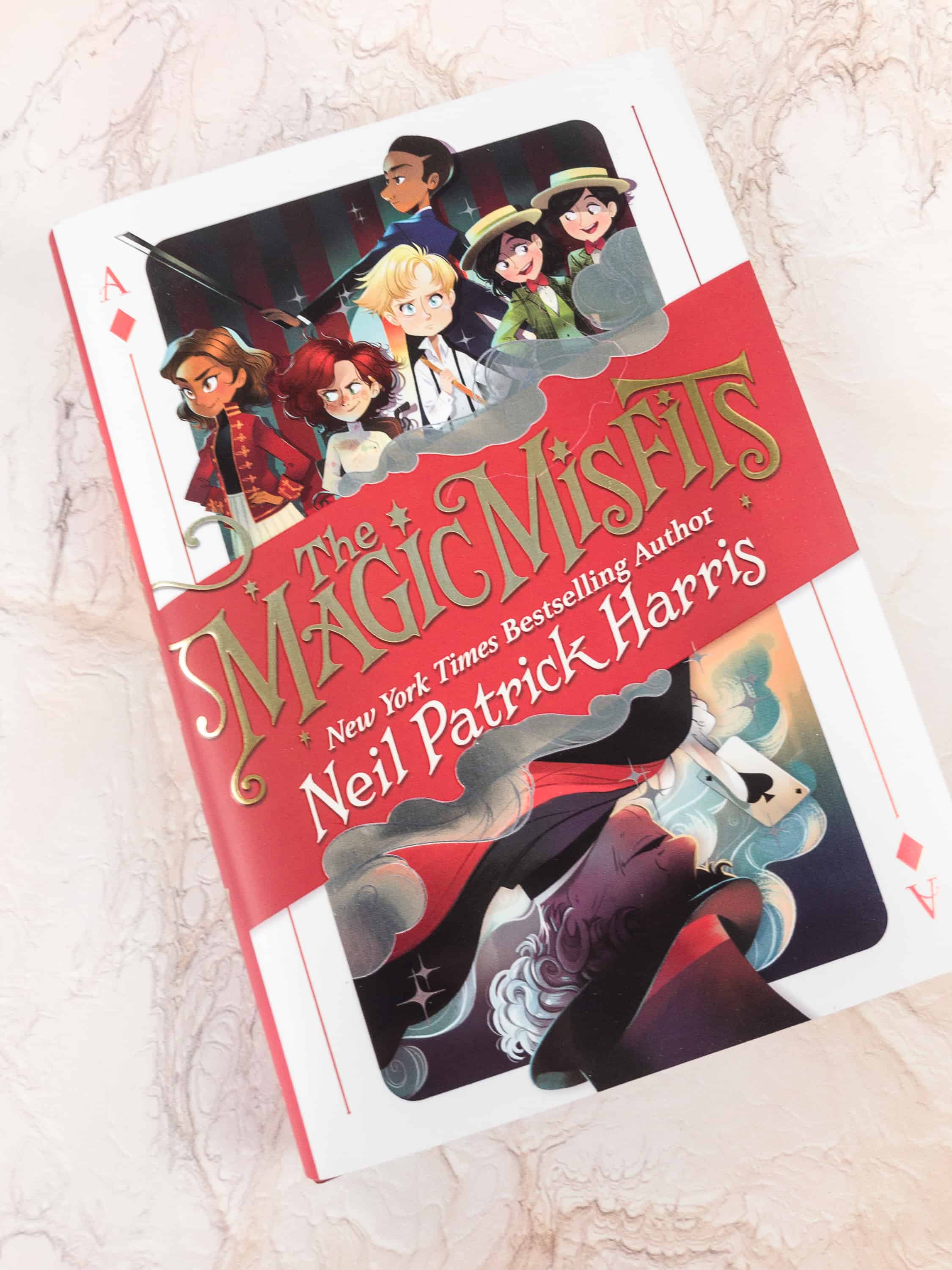 A New York Times Bestseller and USA Today Bestselling Book!
From award-winning actor, Neil Patrick Harris, comes the magical first book in a new series with plenty of tricks up its sleeve.

 

When street magician Carter runs away, he never expects to find friends and magic in a sleepy New England town. But like any good trick, things change instantly as greedy B.B. Bosso and his crew of crooked carnies arrives to steal anything and everything they can get their sticky fingers on.

After a fateful encounter with the local purveyor of illusion, Dante Vernon, Carter teams up with five other like-minded illusionists. Together, using both teamwork and magic, they'll set out to save the town of Mineral Wells from Bosso's villainous clutches. These six Magic Misfits will soon discover adventure, friendship, and their own self-worth in this delightful new series.

(Psst. Hey, you! Yes, you! Congratulations on reading this far. As a reward, I'll let you in on a little secret… This book isn't just a book. It's a treasure trove of secrets and ciphers and codes and even tricks. Keep your eyes peeled and you'll discover more than just a story–you'll learn how to make your own magic!)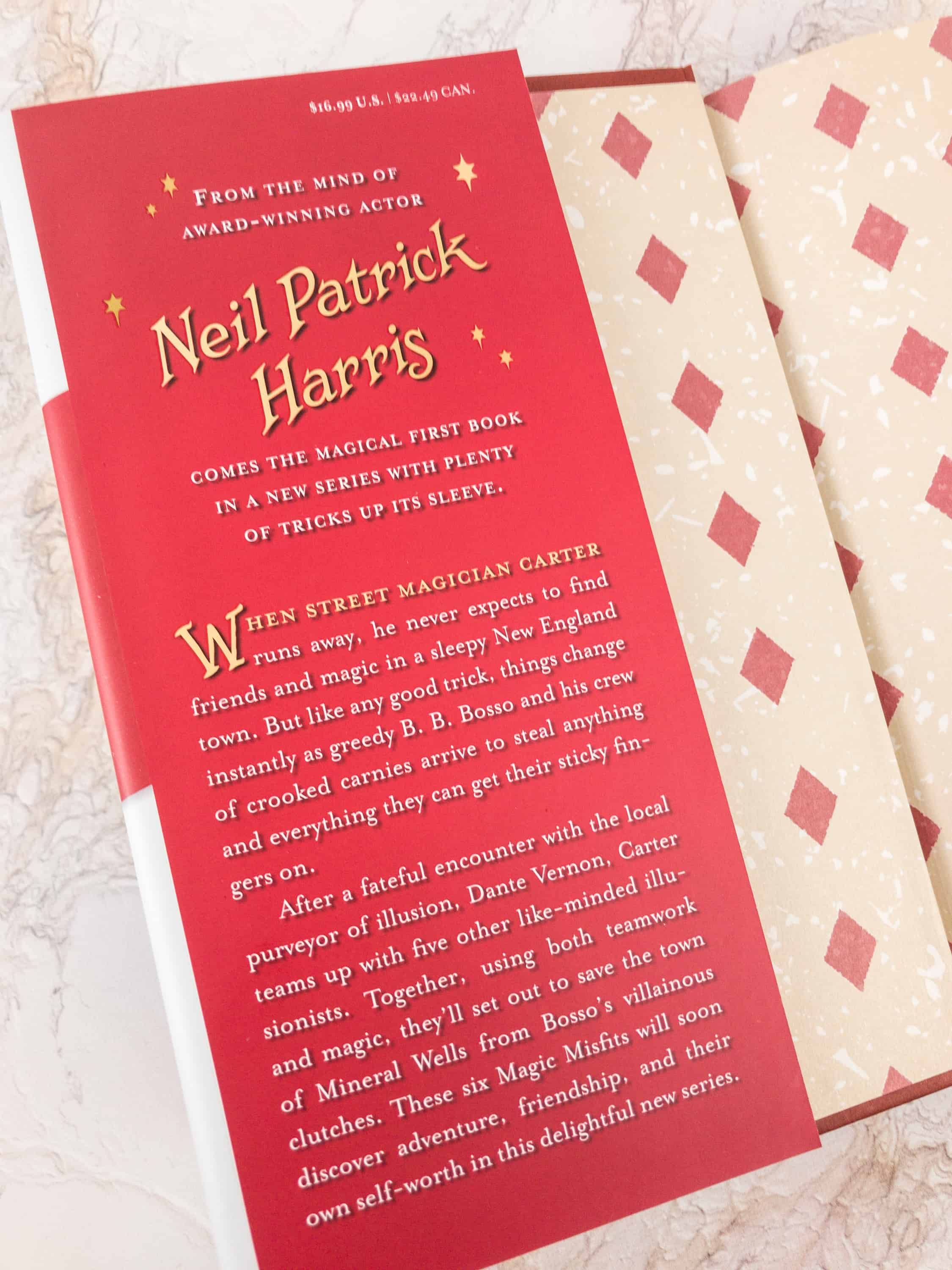 It's a hard bound book that includes a synopsis on its inside flap.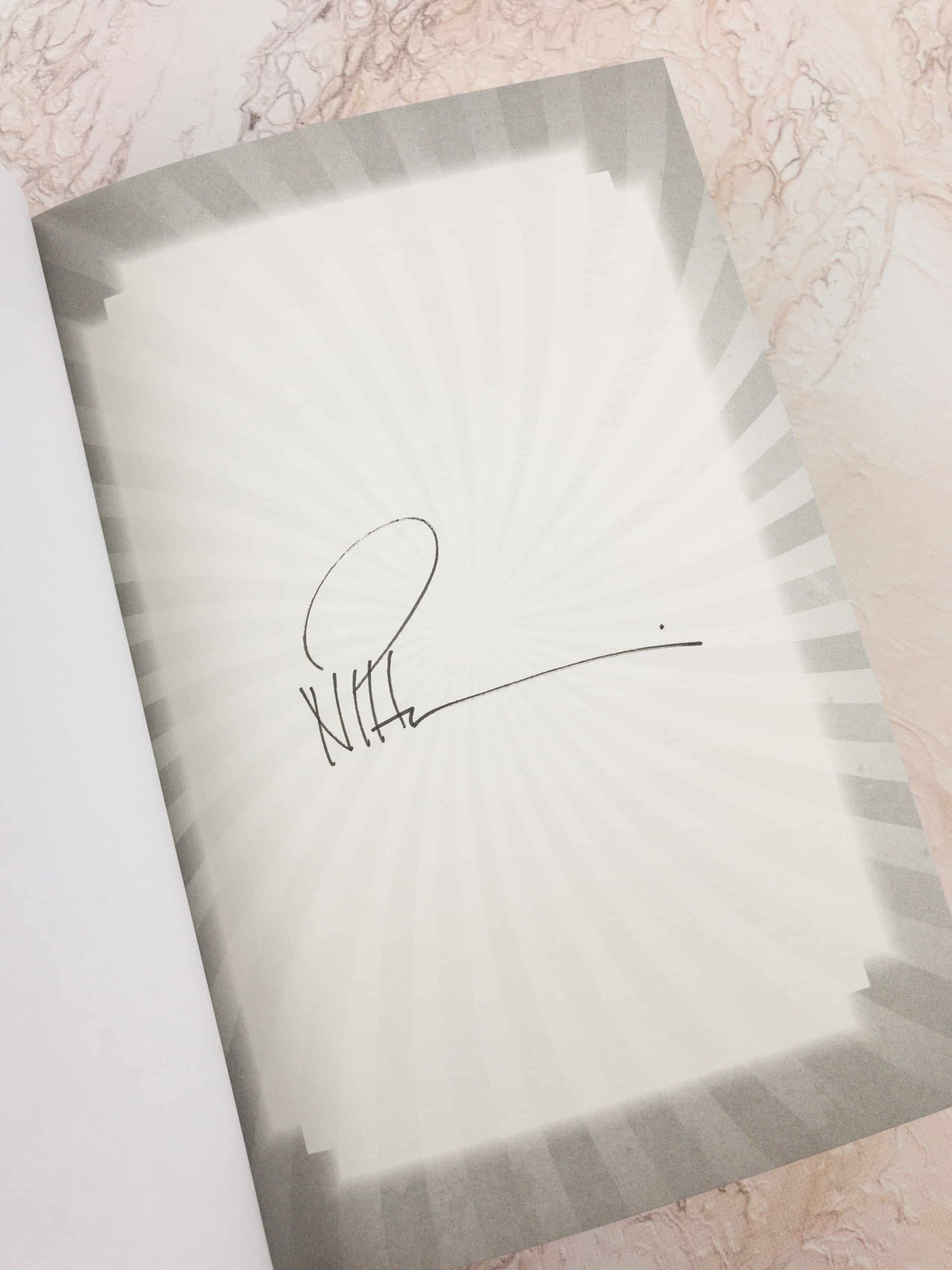 It's autographed as well!
Do you believe in magic? Read on the author's salutations and see how hilarious he is.
The book looks fun with just texts, and look how he played with them. Quite clever, NPH.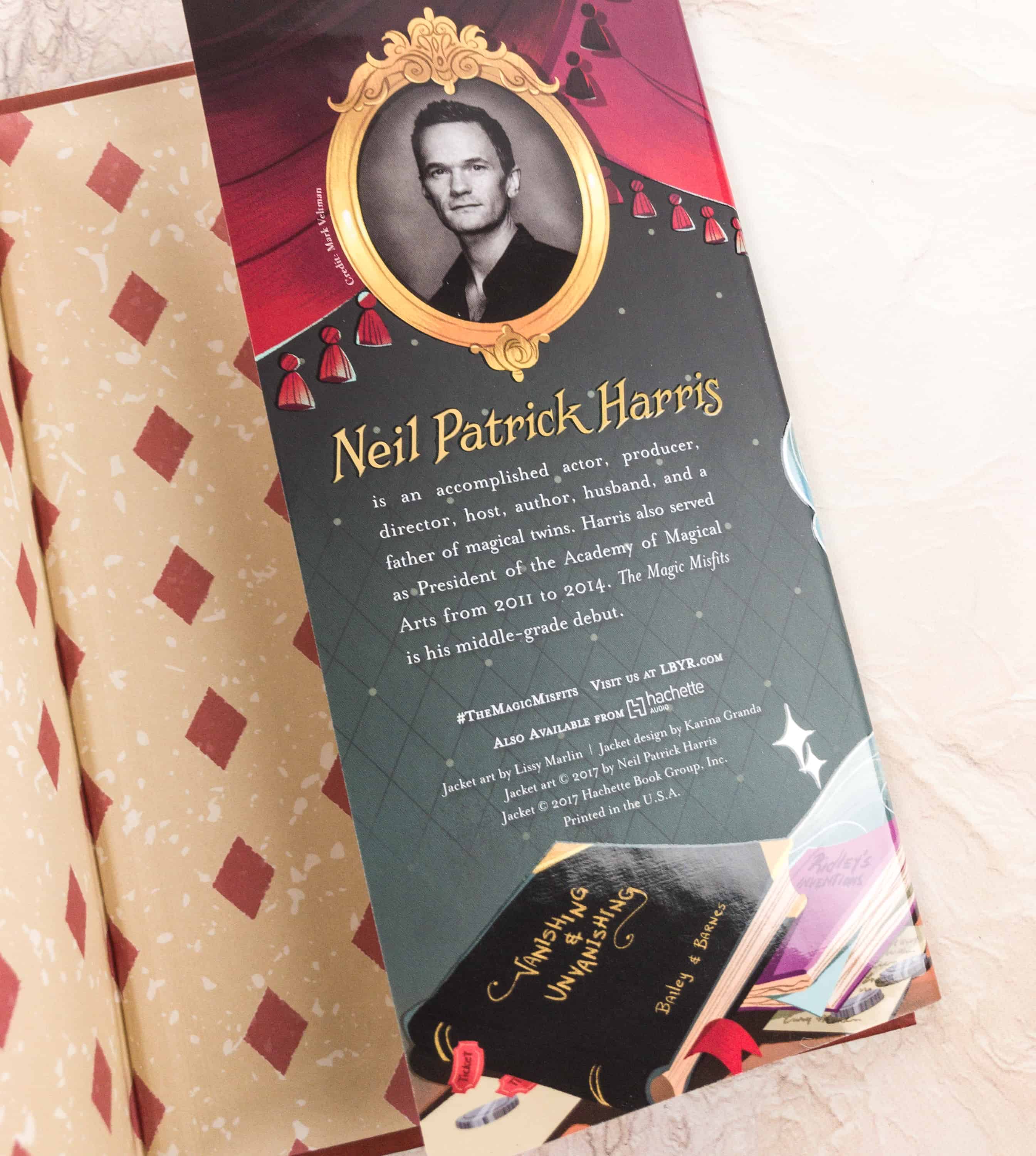 The other inside flap contains some facts about the writer.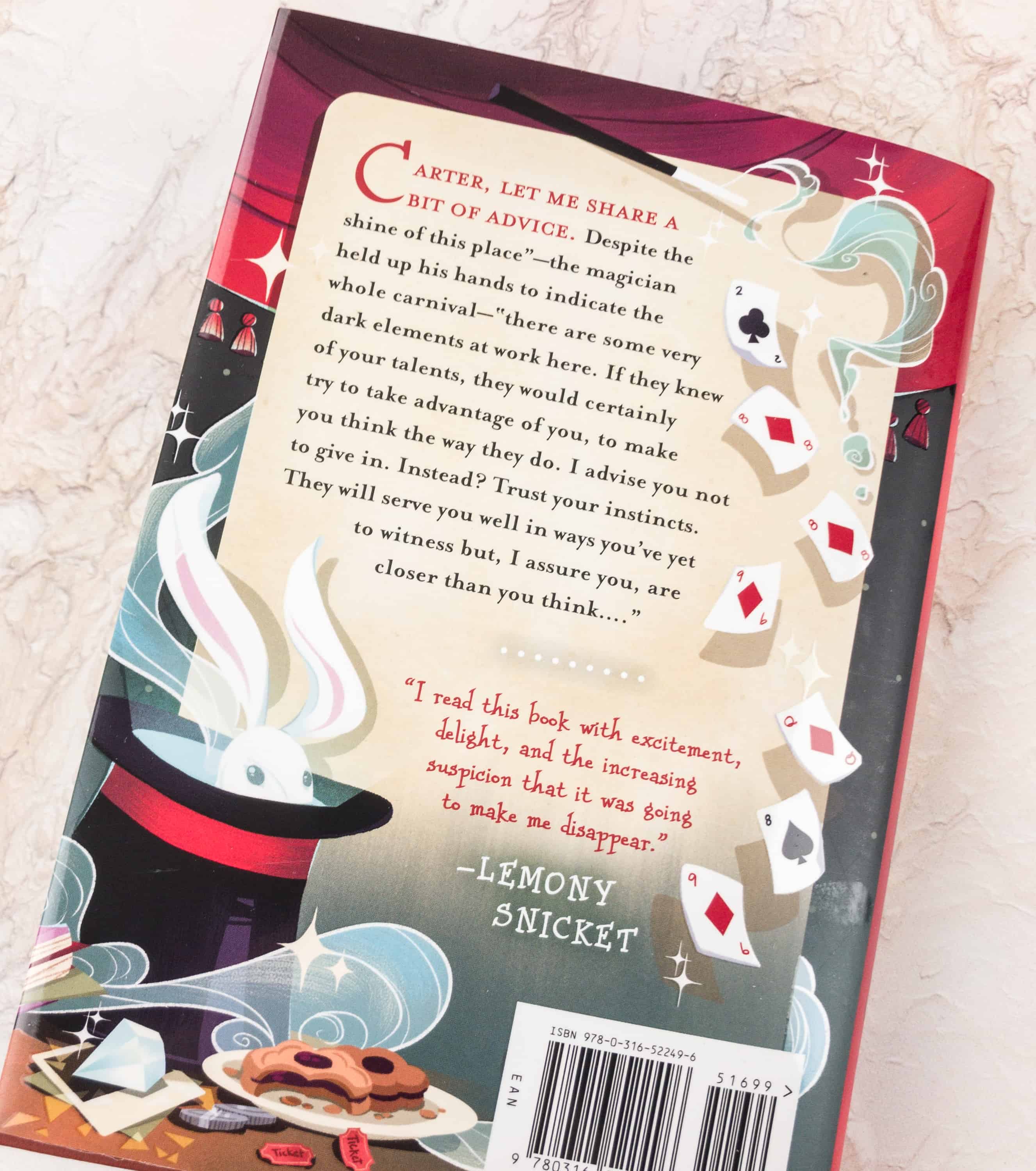 There's even a fun review from "Lemony Snicket" himself at the back of the book!
Here's a sneak peek for the January 2018 crate!
Next month sounds yummy!
Owl Crate is always fun, enjoyable, and appropriate for young readers. The kids got really excited with the magic themed items in the box, particularly about the magic tricks. My daughter already devoured the book (we'll never spill the secrets) and to be honest – it's on my TBR list too. If you also have a young reader at home, this subscription is worth a try. Everything they send is high-quality, fun and interesting! Next month sounds like a delight, we just can't wait! Unfortunately this subscription is currently sold out, but if you hit the bell at the top of the page, and sign up for notices, you'll get one via email next time we post about it!
What did you think of the Owl Crate Jr. box this month?