New Beauty Test Tube is a beauty subscription box filled with 10+ deluxe and full-sized luxury beauty products, plus a subscription to New Beauty Magazine, delivered quarterly. This subscription is $29.95 plus shipping and is delivered every other month. NBTT recently made some changes and now says that they offer "beauty solutions" that will help solve our biggest makeup, skin, hair, and body concerns.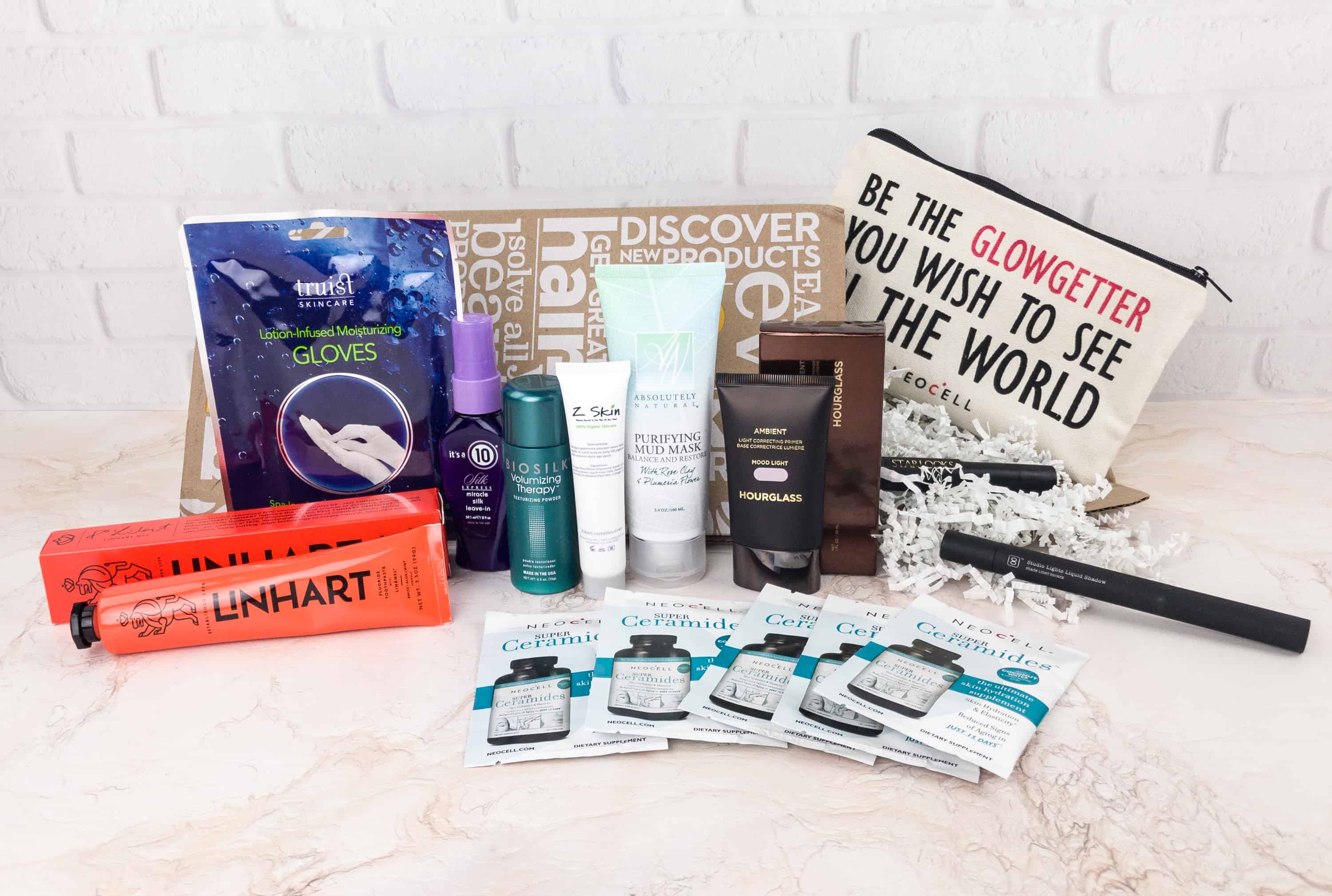 Everything in my box! NBTT promises 10 or more full-sized and deluxe sample-sized products and at least $150 value.
DEAL: Save $9 on your first box! No coupon needed, the discount will automatically be applied at checkout.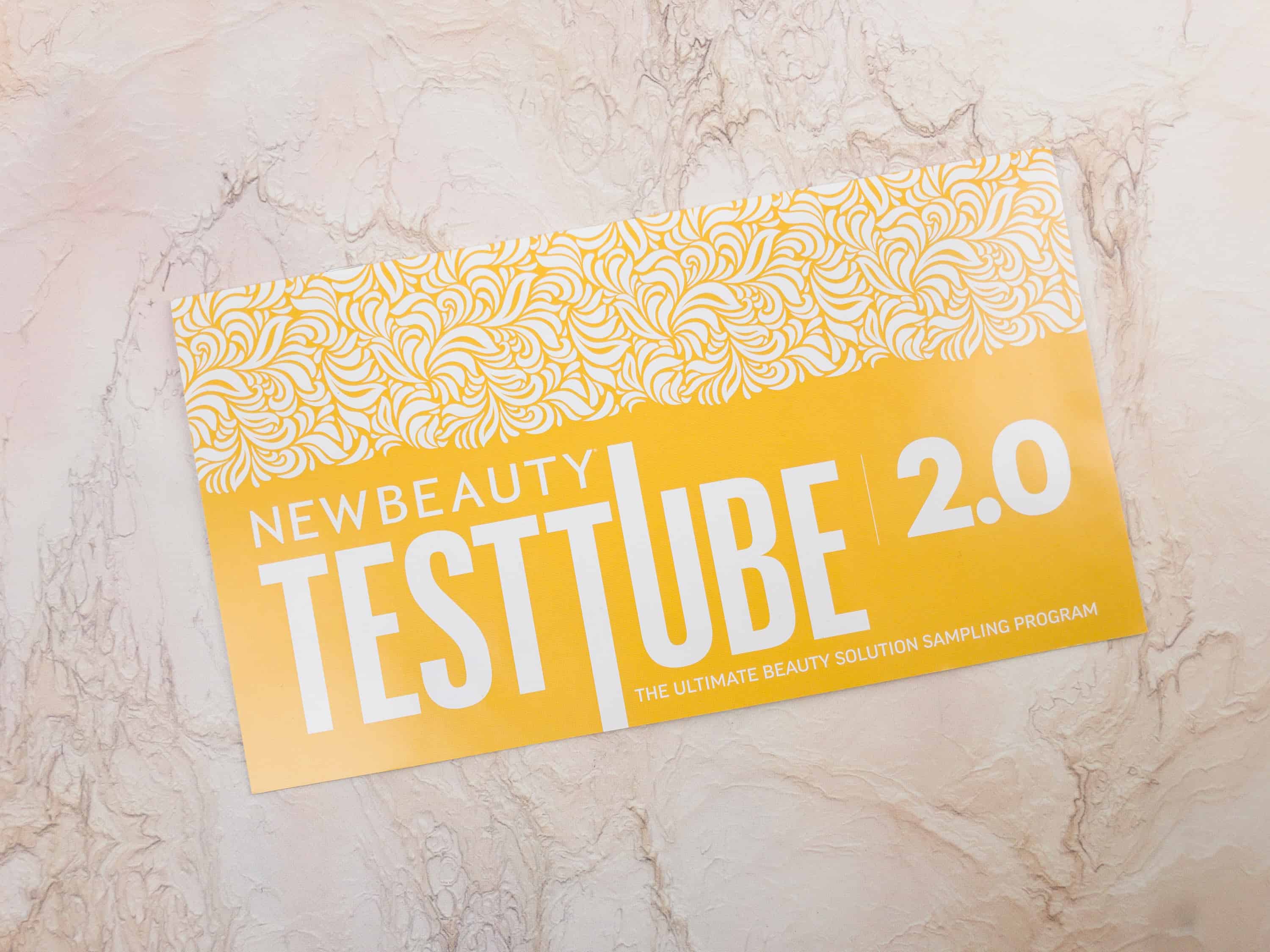 Each box comes with a lengthy product information booklet to teach you about everything in your haul.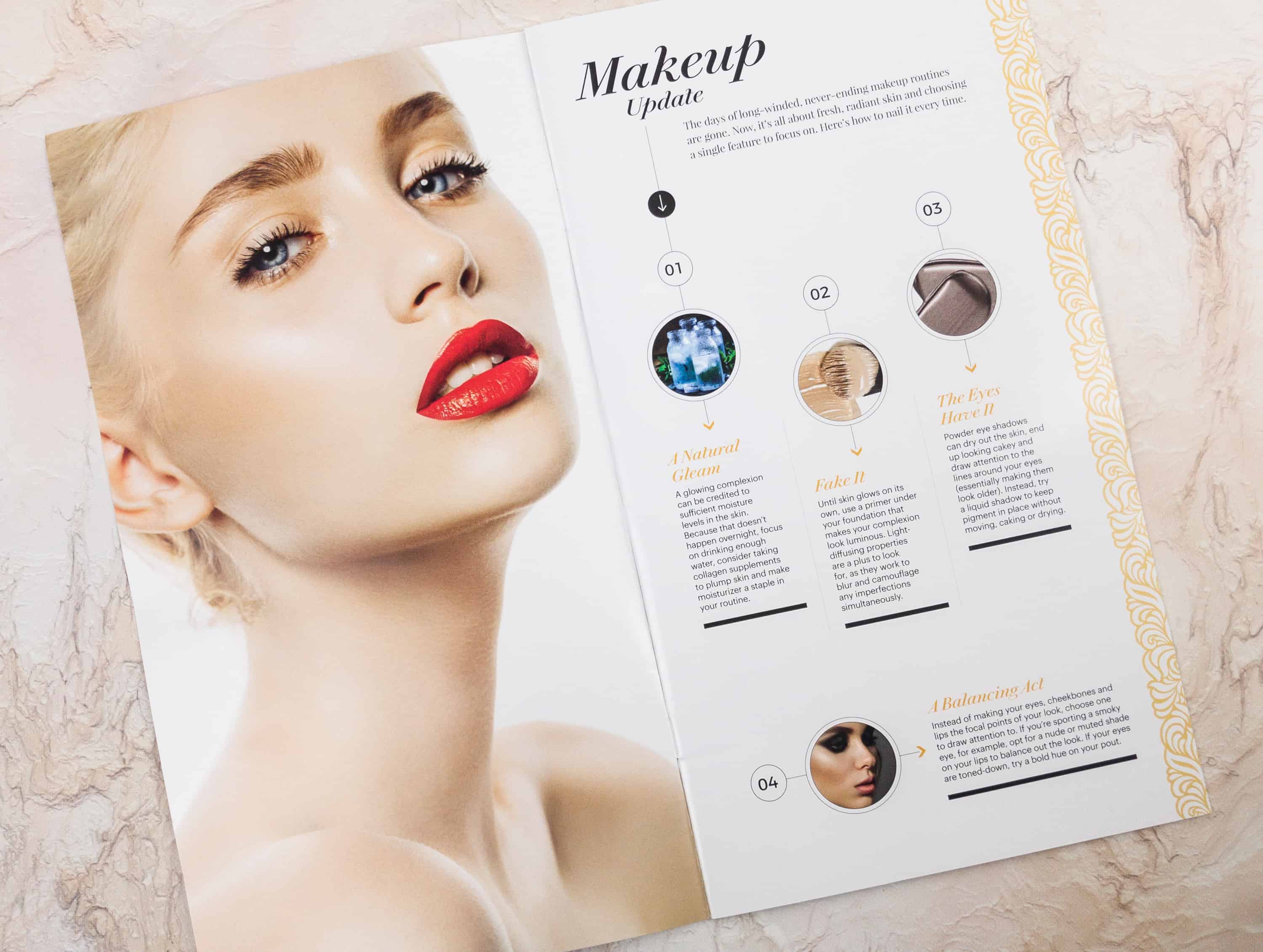 The booklet has several pages of listicles, pointing out trends and hot topics in the world beauty.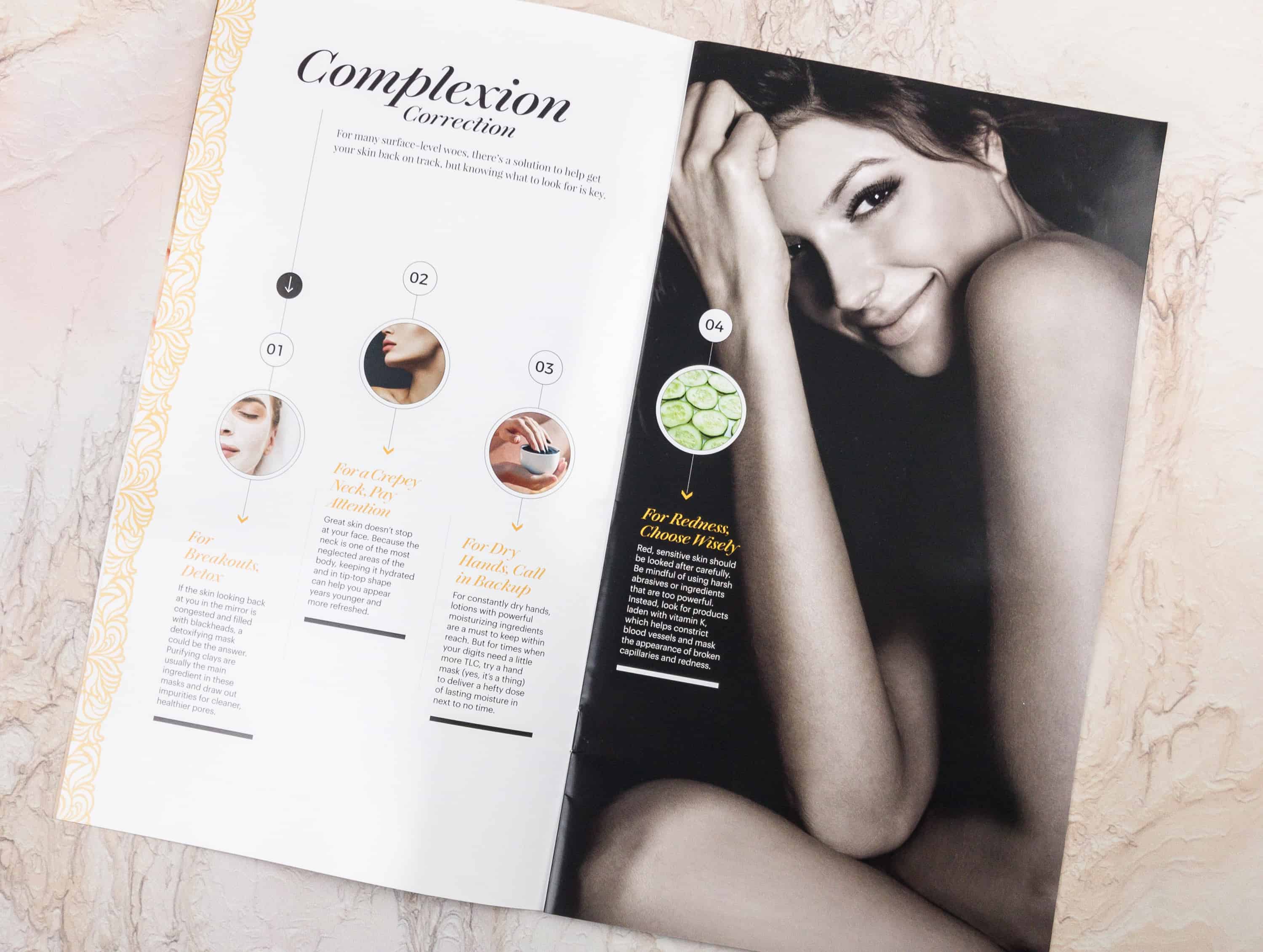 Many powerful ingredients pop up over and over again in the best beauty products — these pages explain some of the science that makes these products so effective.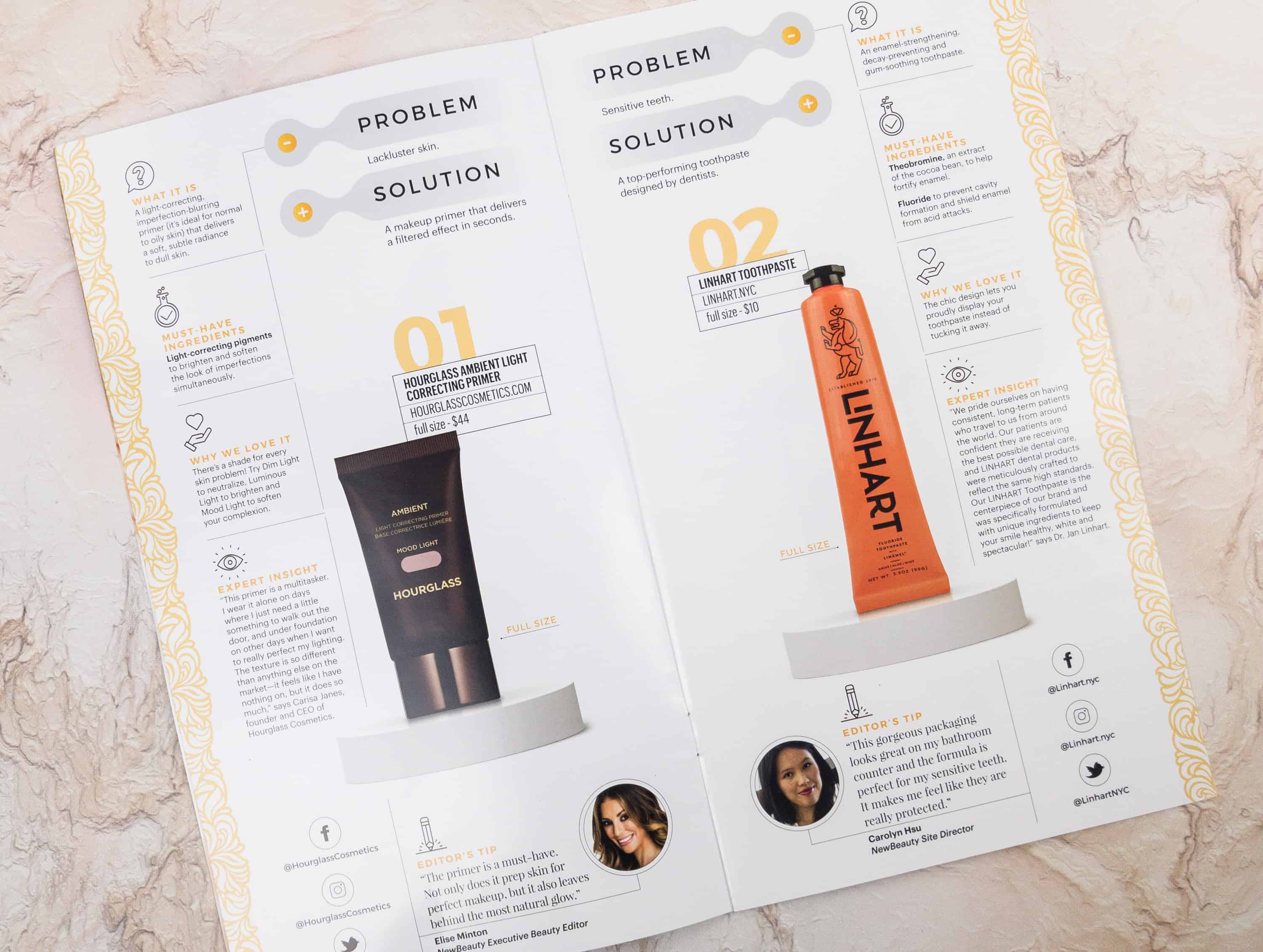 The booklet also has product pages that are very detailed and list the problem, solution, retail price, and insight from the editors regarding each product.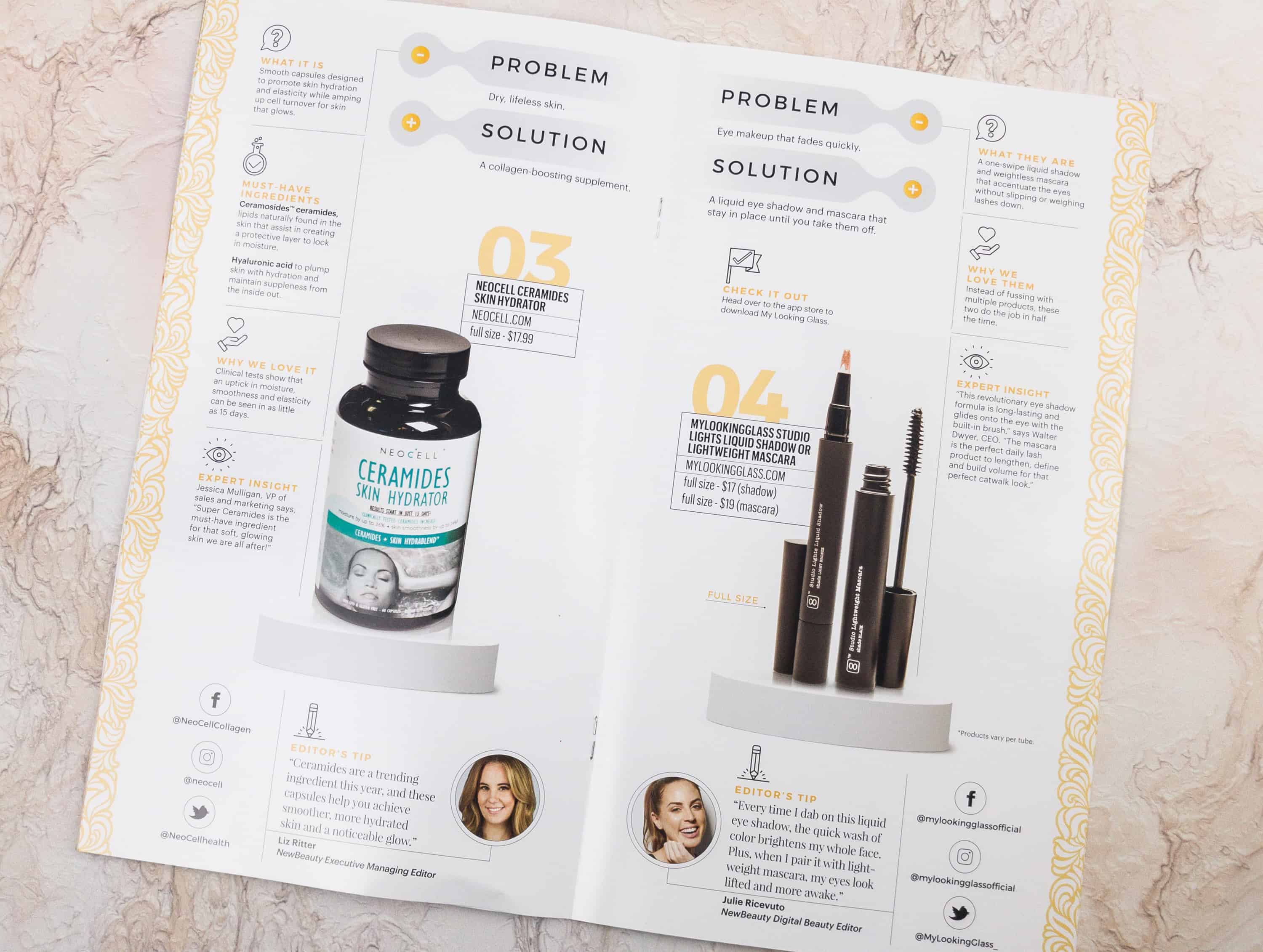 You'll notice those beneficial ingredients from the first few pages popping up all over the place.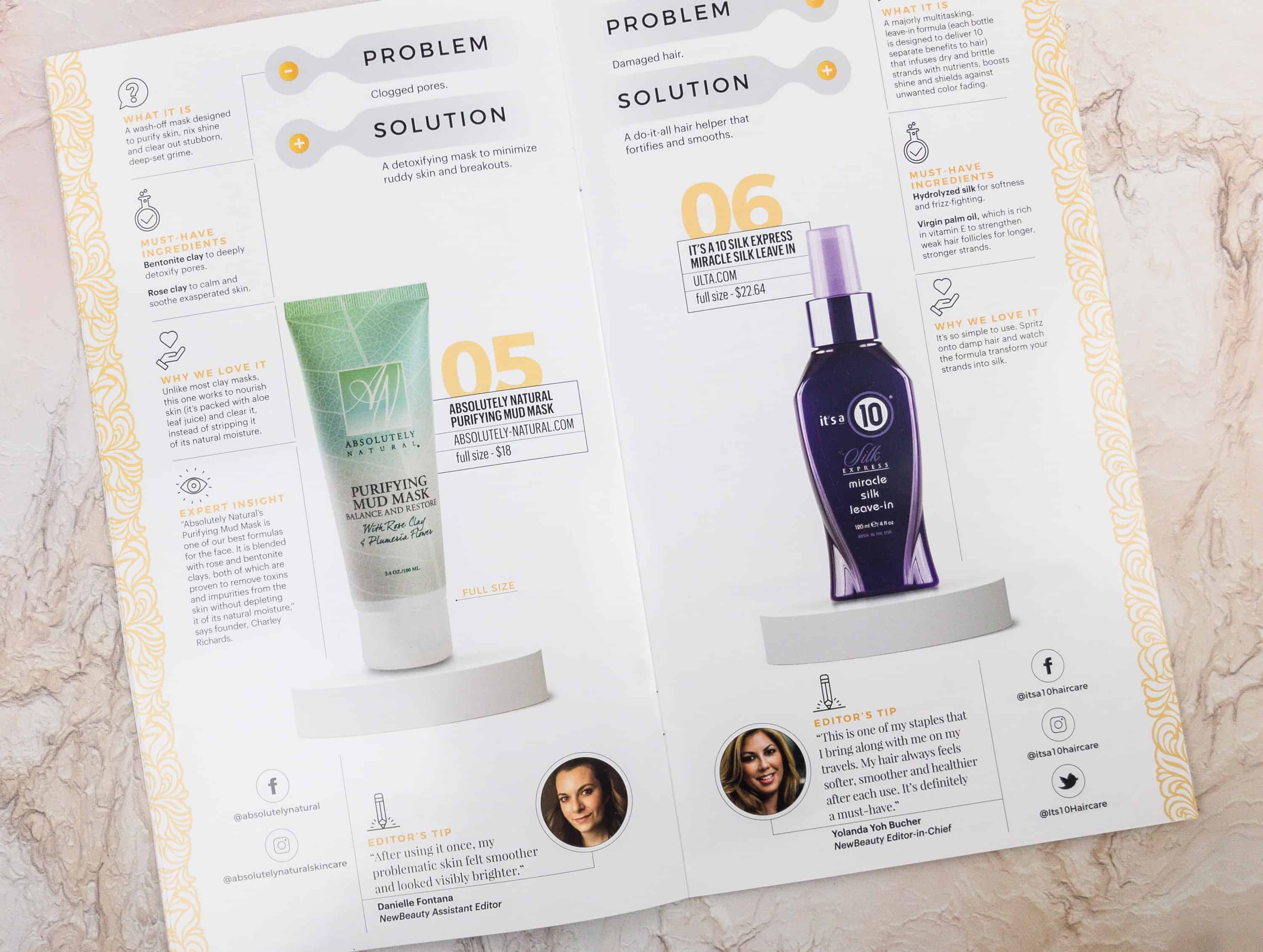 The price for a full-size version of each product is noted — you definitely get a sense of how much value is crammed into this subscription!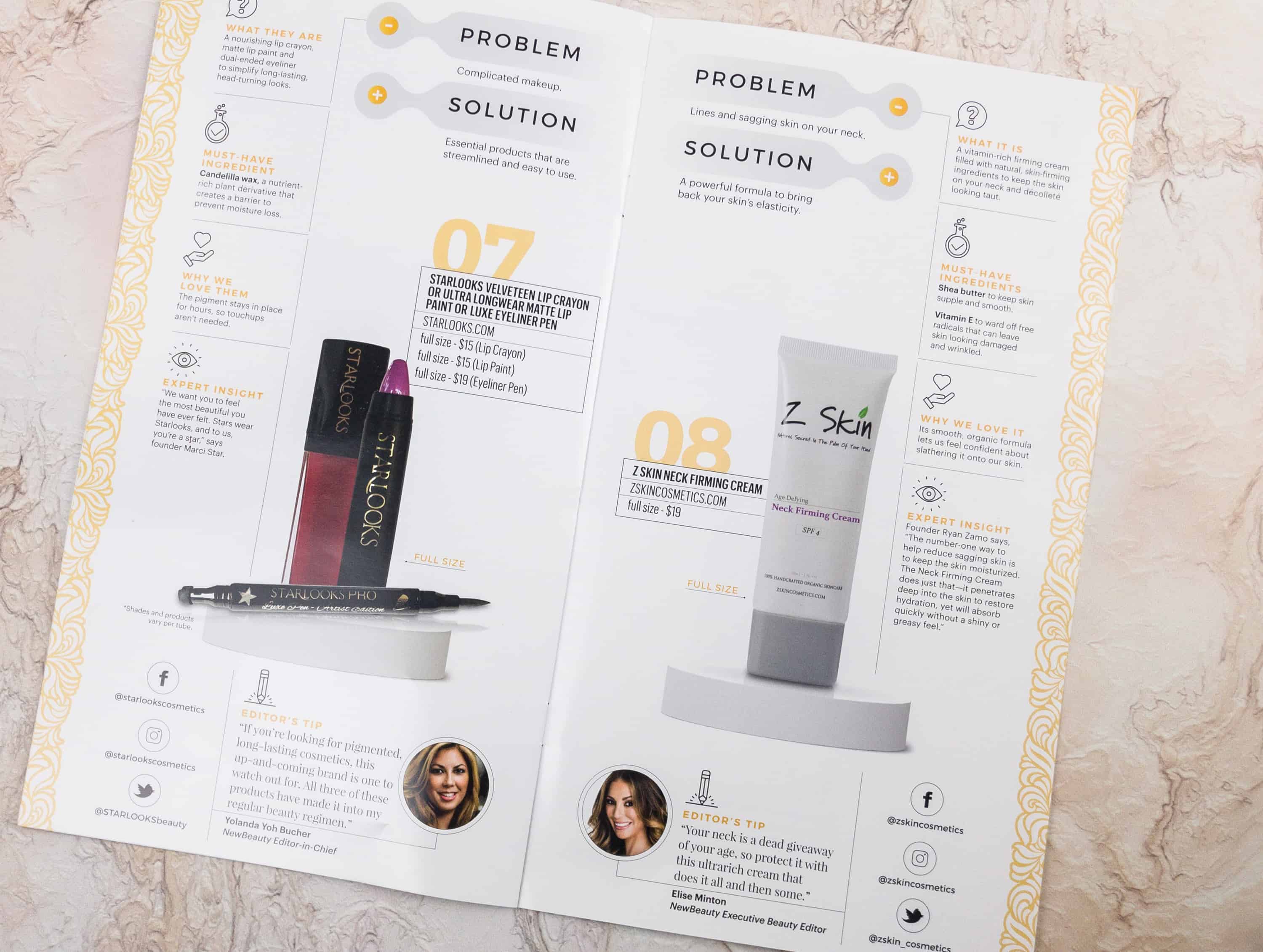 I find the format really useful. It has tons of information, but it's broken down into quickly-scannable blurbs, and the Problem/Solution header is an instant snapshot of each product's purpose.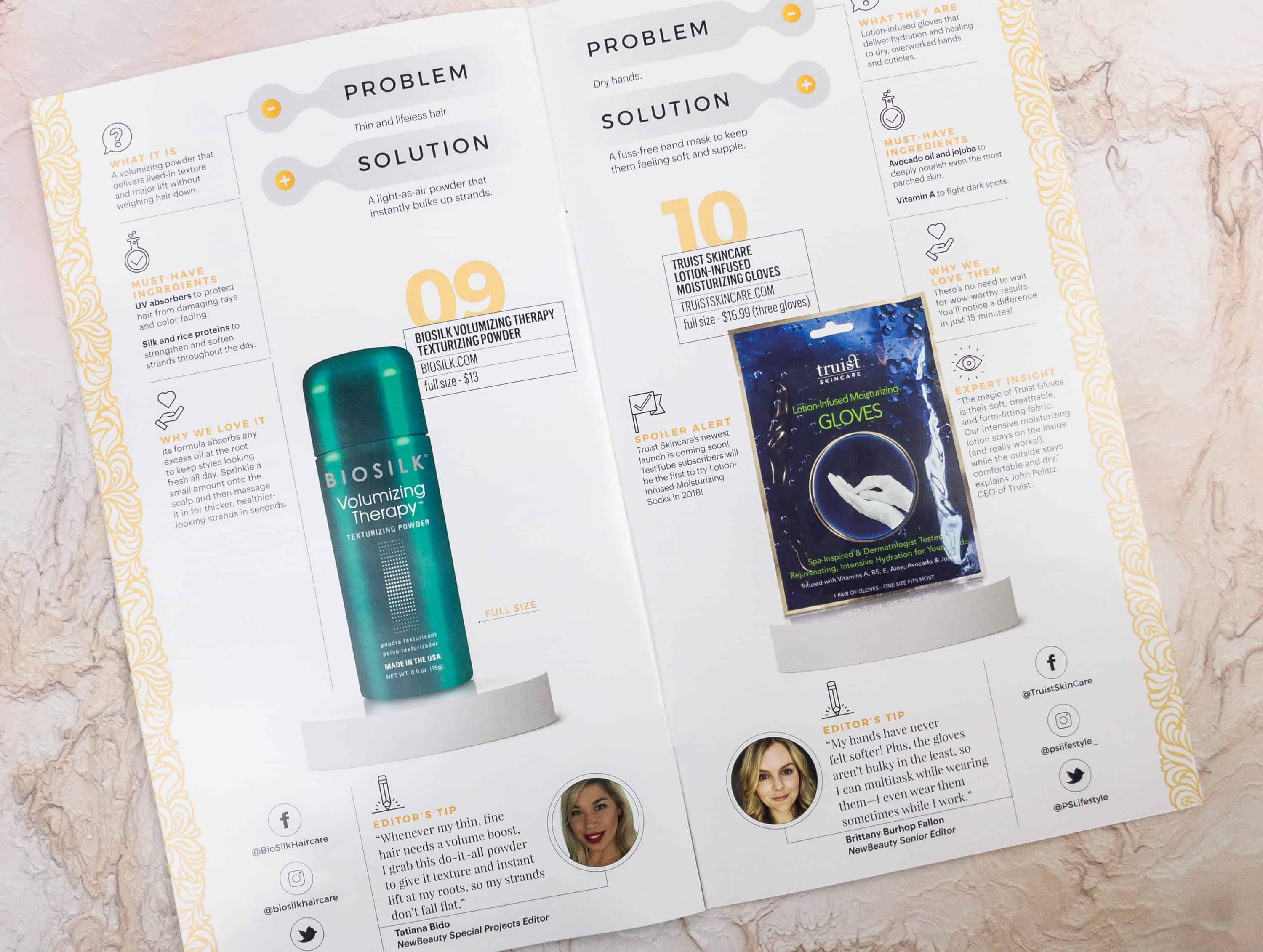 Not every product in the tube gets listed in the booklet, and there may be variations with the additional products.
This box has items that aren't in the booklet (total variations/bonus items) plus items that you will see in the booklet but not receive because they are a variant item. In addition – the booklet shows the full sizes while you may not receive the full size. We've broken things down into 3 sections below – in the booklet (everyone gets), everyone gets a variant item, and bonus items that aren't in the booklet. There weren't any bonus items this time around.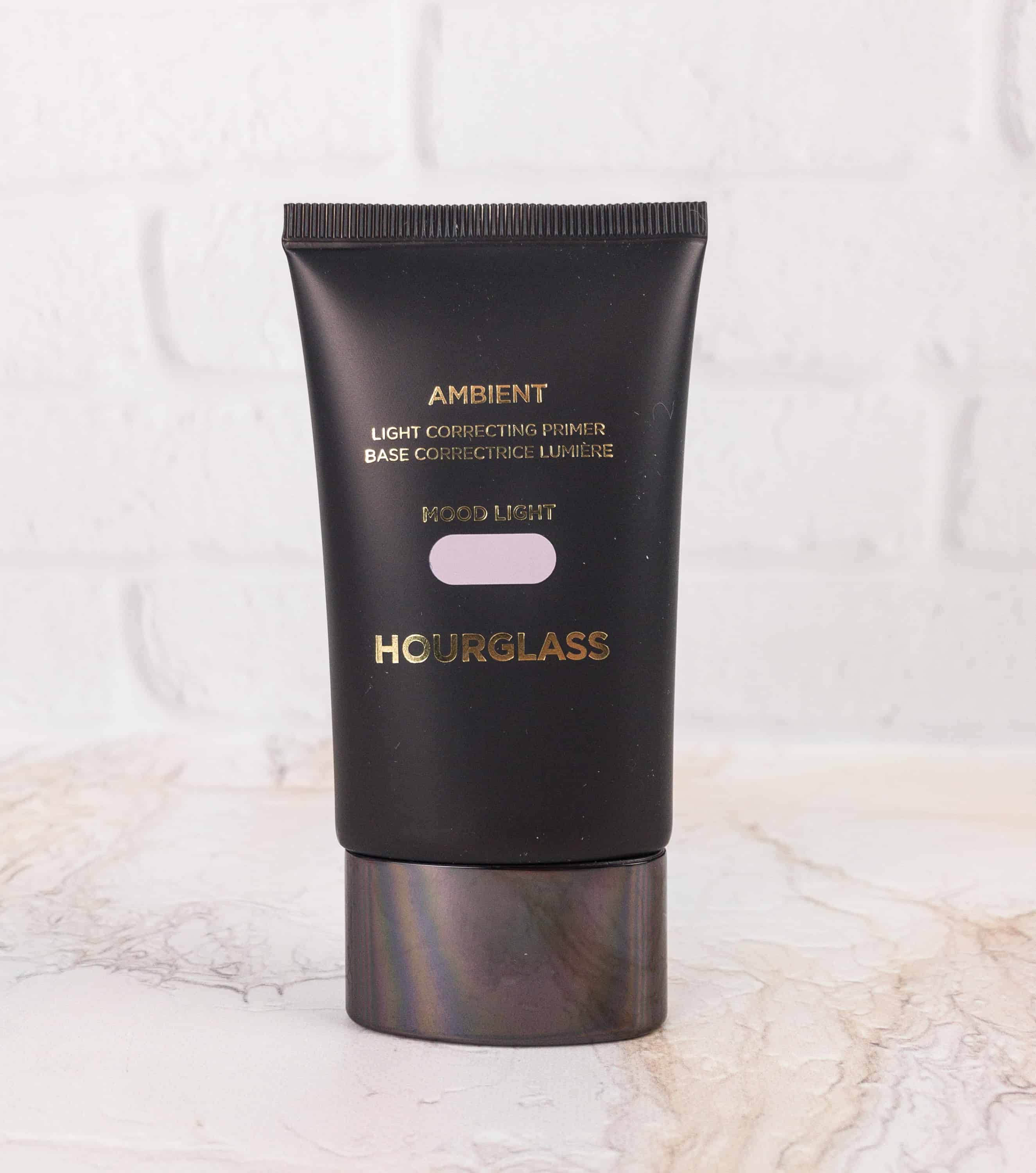 Hourglass Ambient Light Correcting Primer in Mood Light ($44) The first item is an hourglass primer from one of my favorite brands! It has an oil free formula that you can use as base for your make up or on its own. I like that it improves imperfections on my face while giving it a youthful glow. The best part is that it's 100% cruelty free!
Absolutely Natural Purifying Mud Mask ($18) Packed with rose clay and plumeria flower, this face mask helps remove impurities on the skin while keeping it soft and smooth. It's also a cruelty free product! For best results, apply warm water on the skin to open pores before using the mask. It needed a good shake but otherwise my experience with this product was pretty much perfect – beautiful scent, too!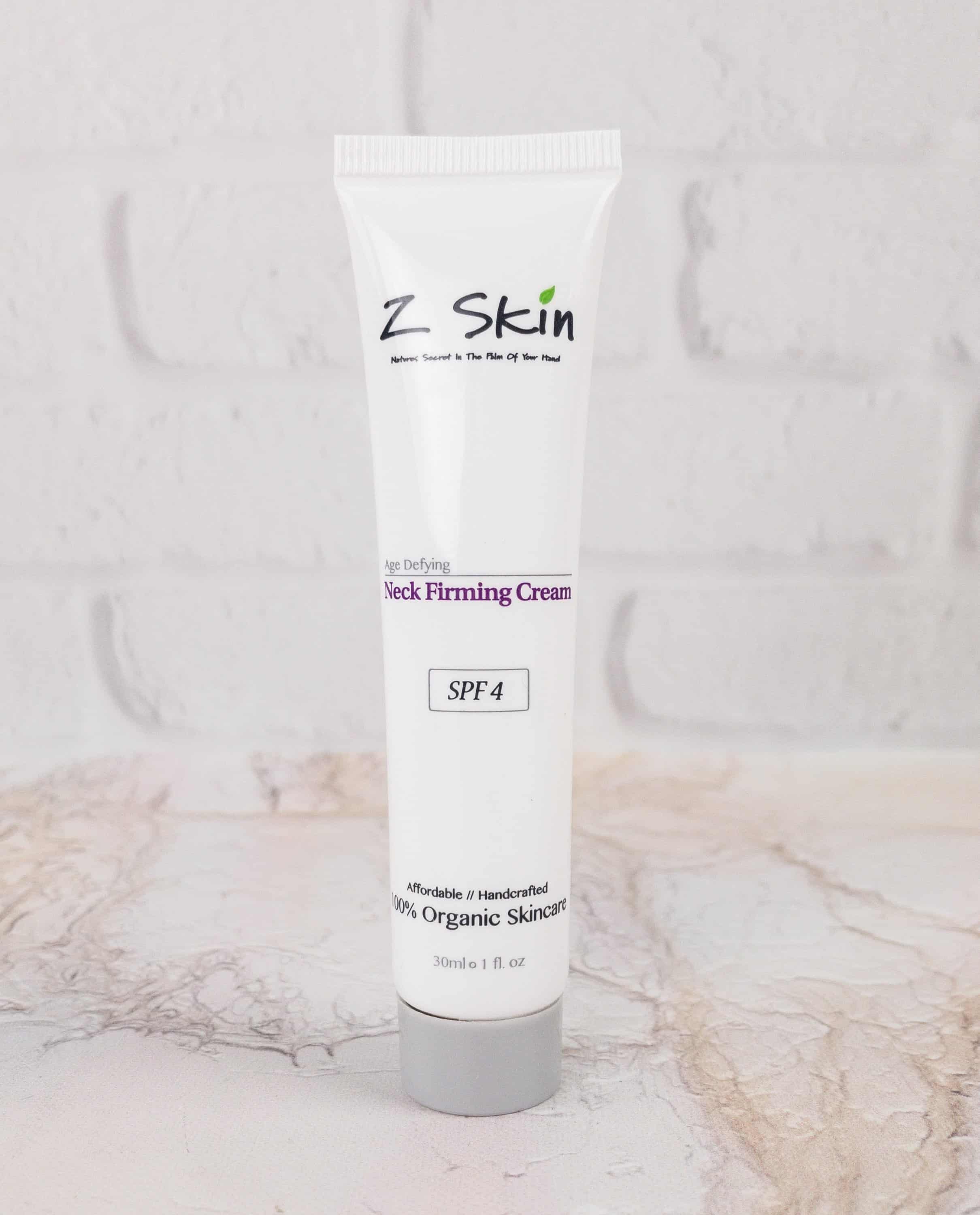 Z Skin Age Defying Neck Firming Cream ($19) Normally, we only focus on taking care of our face and forget that we also need to give some attention to other areas like the neck. This 100% organic cream is great for moisturizing the neck and for keeping it tight and firm, a vital step in making you look younger. Ingredients are all organic, including shea butter, grape seed, almond, rosehip, and orange.
Biosilk Volumizing Therapy Texturizing Powder ($7.99) Next up is a texturizing powder to help me with my limp hair concerns. The powder absorbs excess oils from the hair roots, improving its volume and texture. It's perfect for a quick hair touch-up, plus it protects hair from harmful UV rays. You do need to use sparingly – otherwise it gets a bit sticky.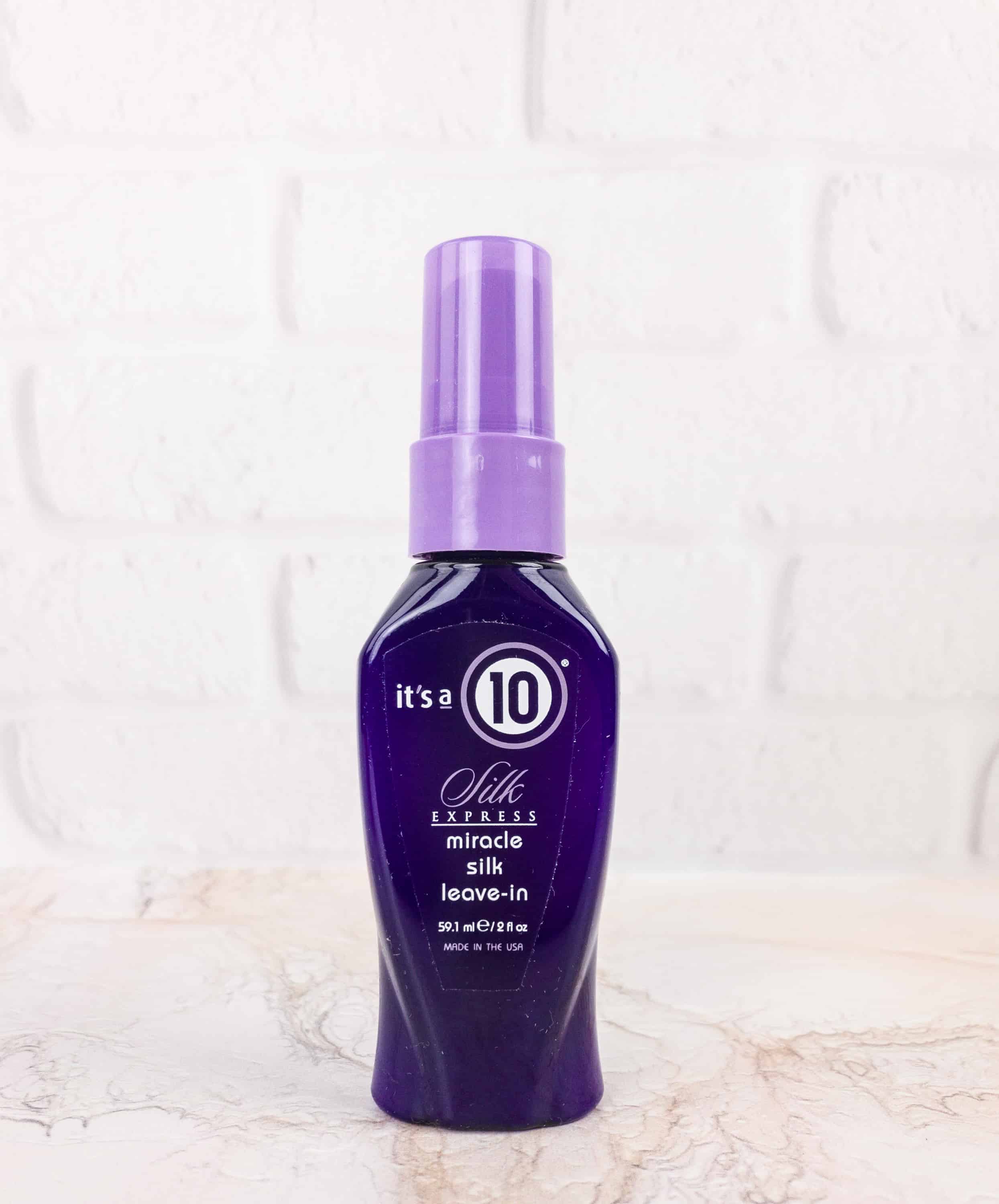 It's A 10 Silk Express Miracle Silk Leave-In ($6.04) If you have dry hair, this leave in conditioner is perfect as it contains ingredients like eri silk and mulberry leaf that restores vital moisture and nutrients. It makes the hair smooth and shiny, and it also strengthens hair strands to prevent breakage.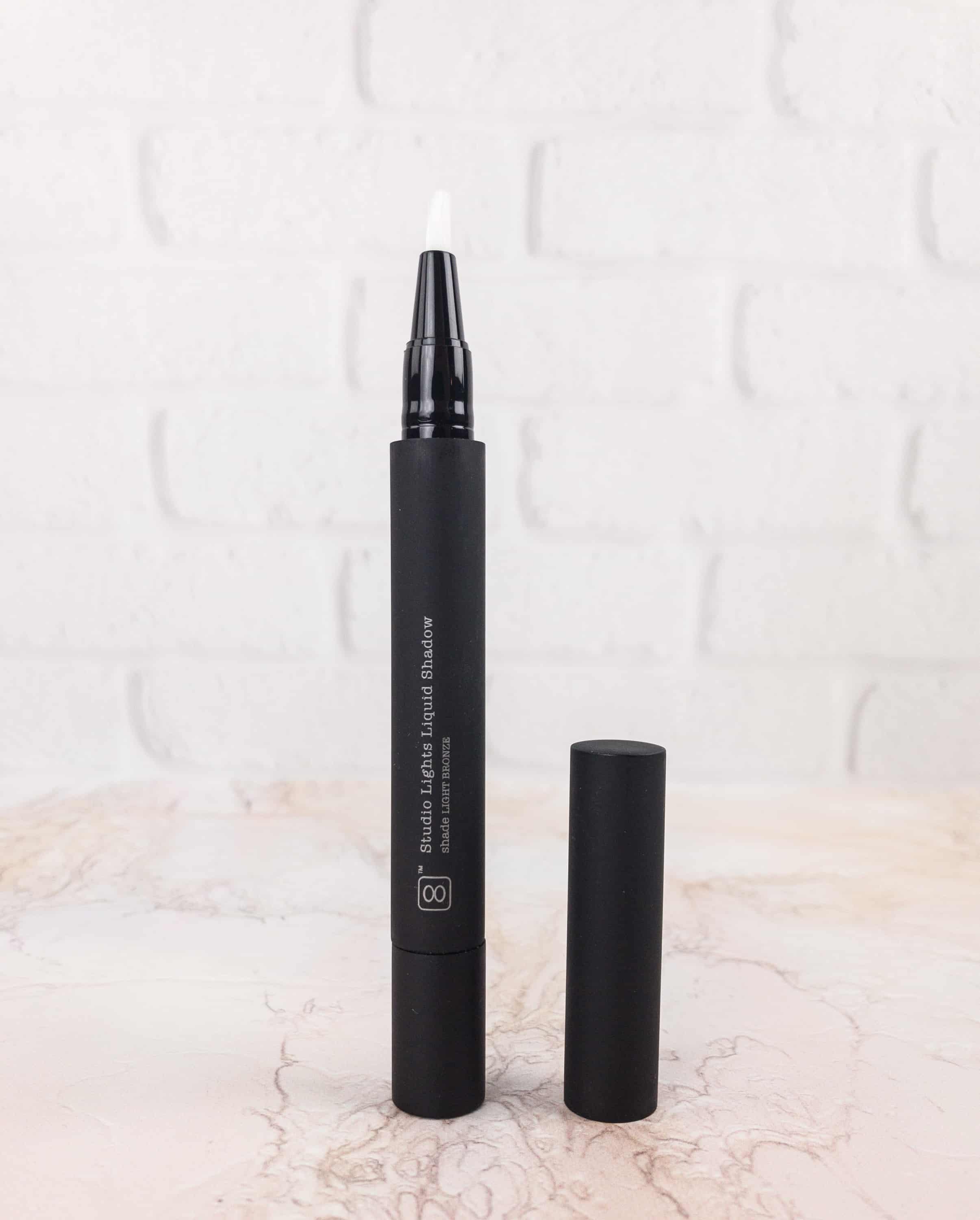 MyLookingGlass Studio Lights Liquid Shadow in light bronze ($17) This liquid eyeshadow adds a fun metallic bronze color to your eyes, making it pop. It can be used for a light day make up. I like how it applies smoothly and evenly!
Subscribers received this liquid shadow or the My Looking Glass Lightweight Mascara.
Starlooks Velveteen Lip Crayon In Blueblood ($15) A dark color on the lips is a great finishing touch for an edgy look. This velvety plum lip crayon would be perfect for that. It's well pigmented and long lasting, plus it doesn't smudge. It'll look beautiful on the lips whether on a night out with friends or simply when you want to make a bold statement during the day!
Subscribers could have received Starlooks Ultra Longwear Matte Lip Paint instead.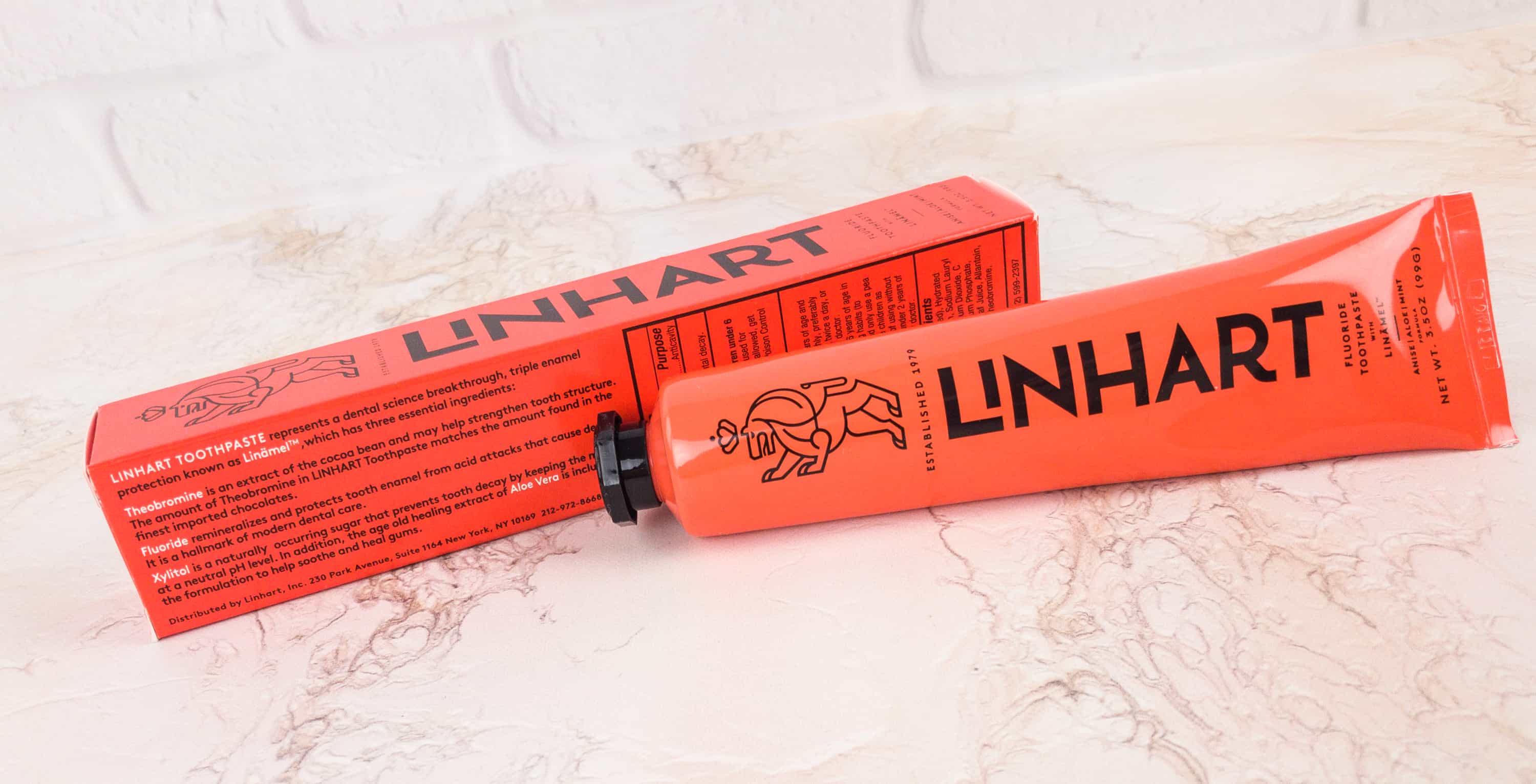 Linhart Toothpaste ($10) Formulated with theobromine, fluoride and xylitol, this toothpaste keeps the teeth clean and strong. It also contains aloe vera that helps in soothing and healing the gums. I was a little concerned with the anise this would taste like licorice, but it has a great minty flavor.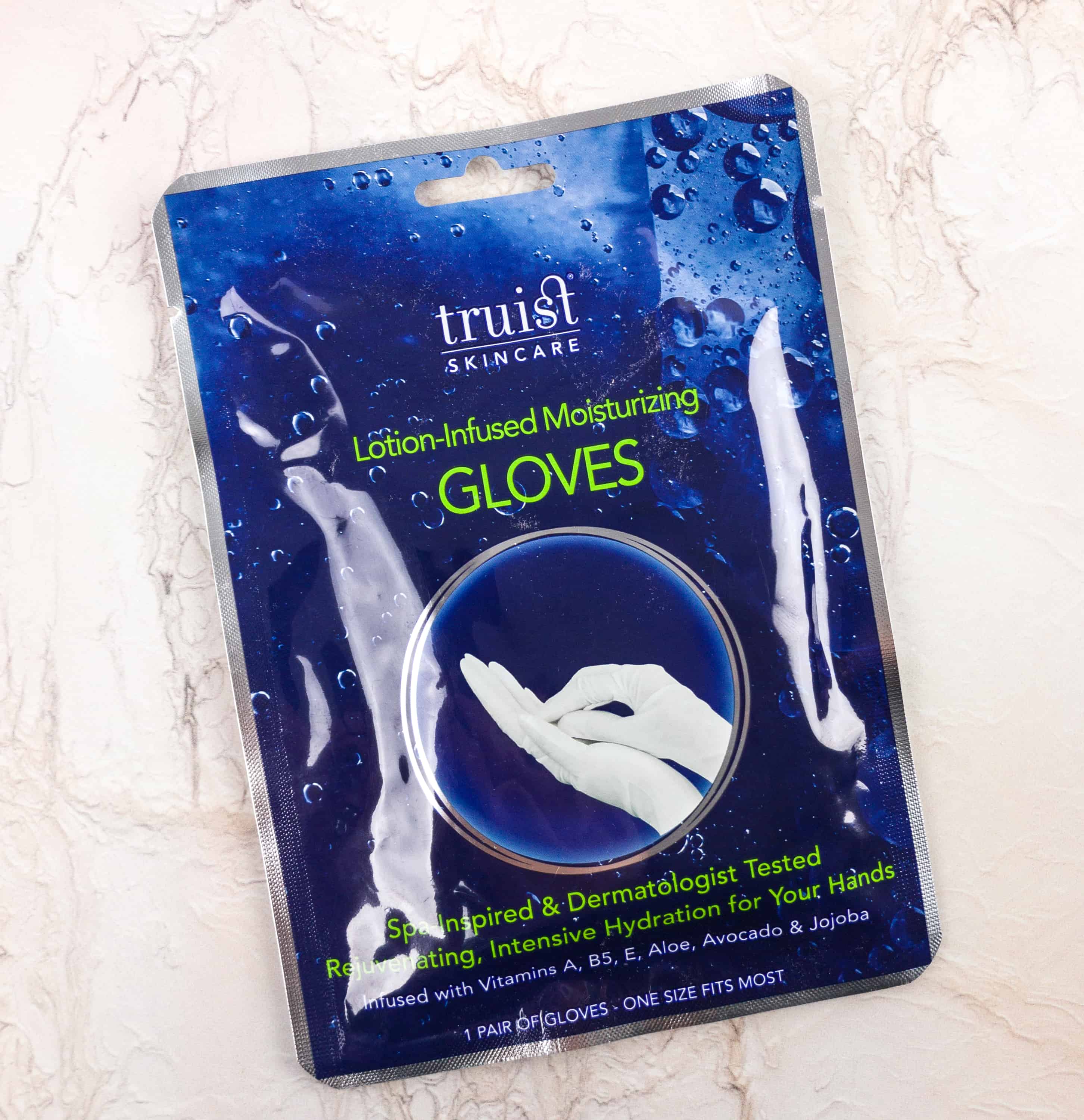 Truist Skin Care Lotion Infused Moisturizing Gloves ($5.66) This pair of moisturizing gloves made with a special kind of elastic material and infused with lotion.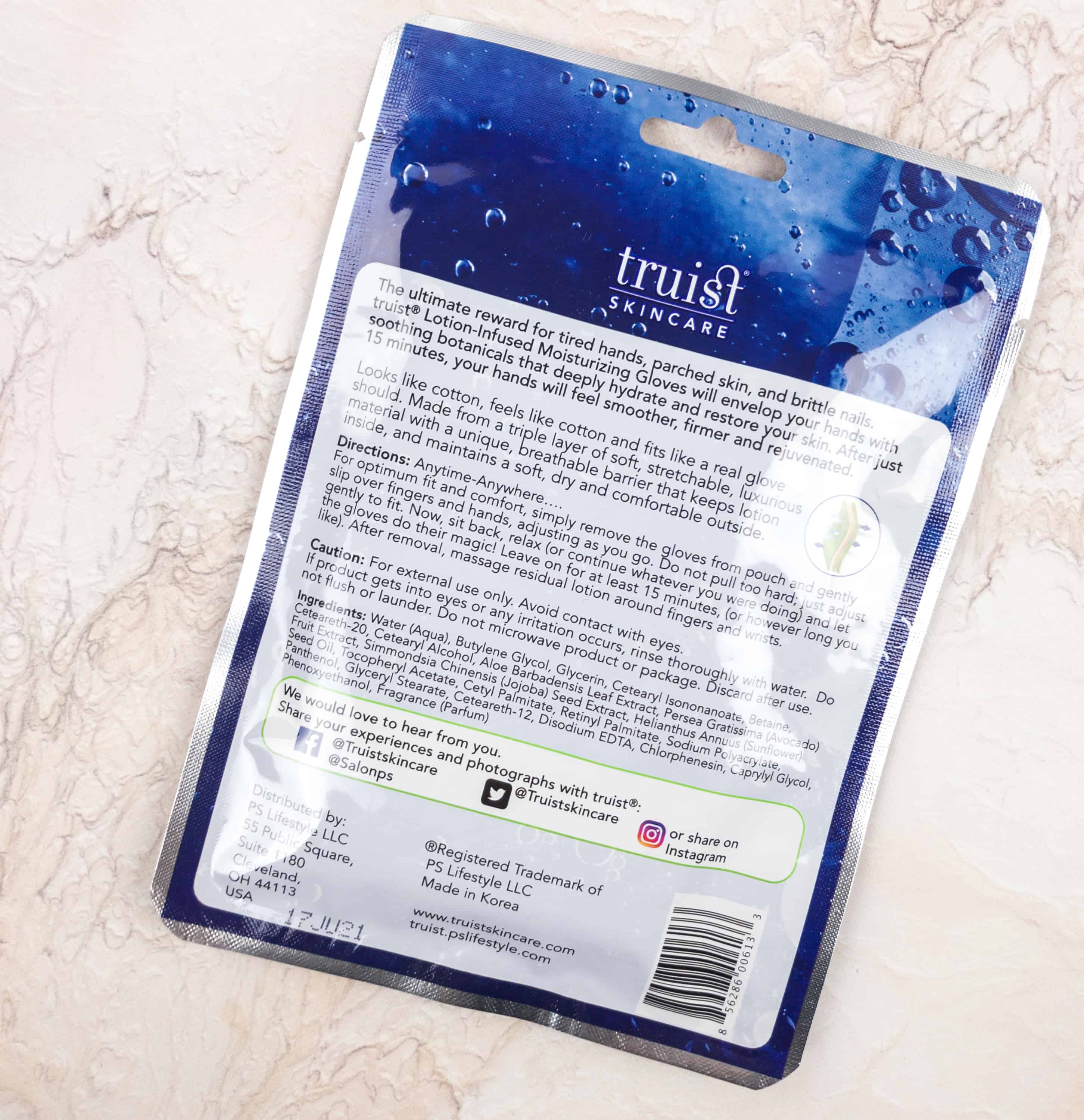 You just have to leave it on for 15 minutes, sit back, relax and allow it to work its magic. It's a spa like treatment and a fun alternative to messy lotions once in a while.
My husband's hands are SO dry – I made him use them! They were a super tight fit for his man hands but he really needed them! Now his hands are so nice and soft!!! And if they will make his gross hands soft they will totally help yours!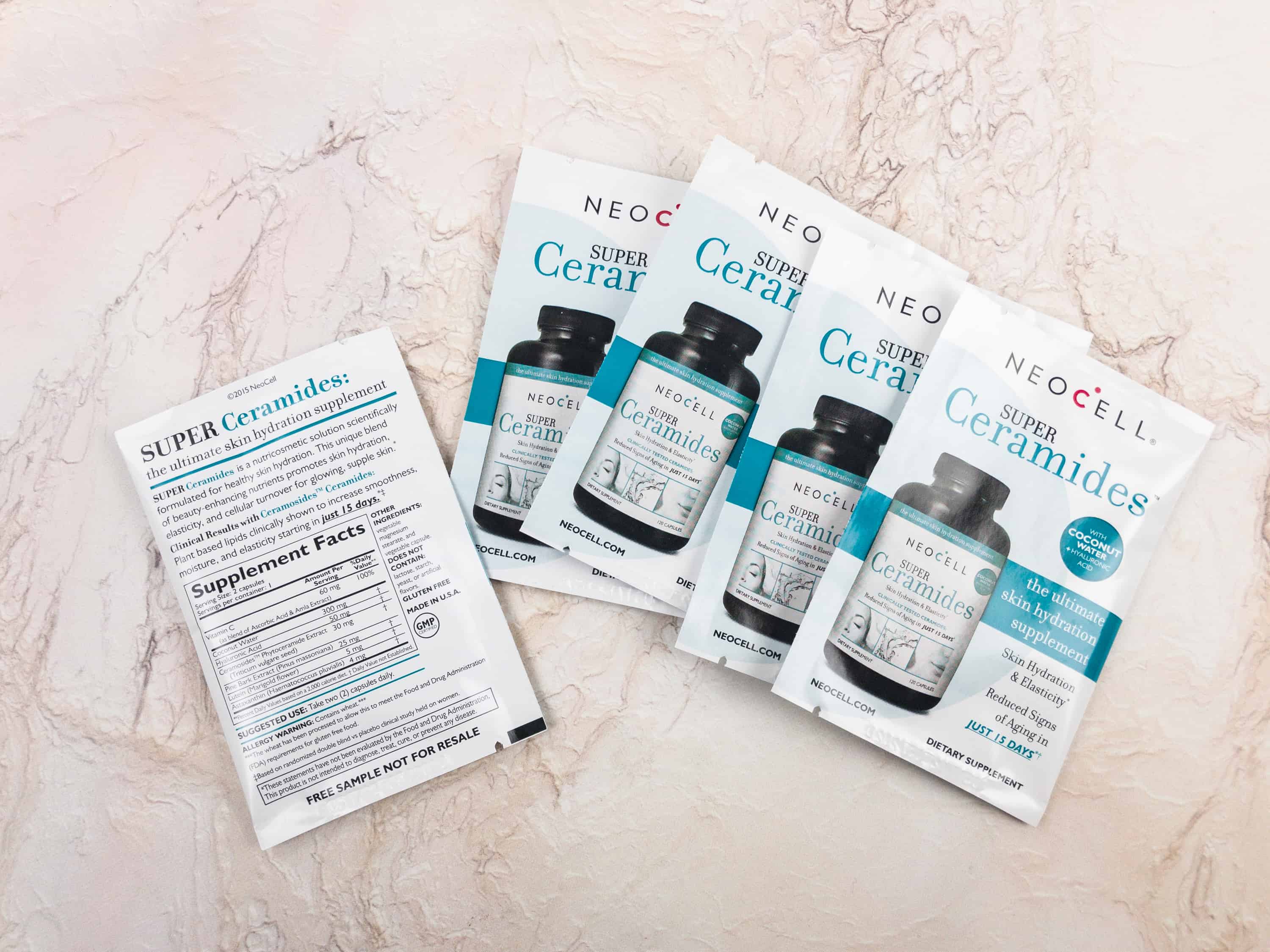 Neocell Super Ceramides (~$3) I also received packs of collagen boosting supplements in capsule form which promise to provide the skin with the hydration and elasticity that it needs. It contains plant-based lipids and can be taken two times a day. Unfortunately they didn't send enough capsules to see the reduced signs of aging in 15 days!
Neocell Pouch Bag. This pouch is useful for keeping all your skin care products or your make up together in one place.
New Beauty Test Tube is always jampacked! My favorite item this month is the hourglass primer and that covers the whole box for me, the rest is totally bonus. The subscription costs $29.95 every other month but full size retail price for all these items is about $145. I'd say it's worth every penny!
What do you think of this month's New Beauty Test Tube?