Nerdy Post is a subscription that sends original, hand-lettered stationery, posters, prints, stickers, and other paper ephemera around a different theme each month! Not into that month's fandom? You can easily skip your shipment. While most items are created by Alexis Lampley, the owner of Nerdy Post, they've been including items from other artists and shops, too!
Nerdy Post has a variety of box options:
Nerdy Post – streamlined a smidge but otherwise nothing changes – $13.95 + shipping
Nerdy Tees: just the matching tee – $15.95 + shipping
Nerdy Combo – Nerdy Post + Matching Tee – this combo saves $5 in shipping.
Ultimate Nerdy Post: all that is included with Nerdy Post, plus two more-substantial items such as a mini candle, a tote, etc + a bonus item –  $22.95 + shipping
Ultimate Nerdy Post Combo: Ultimate Nerdy Post + Nerdy Tee
Nerdy Post Lite: featuring 5 core items from the Nerdy Post box. A great option if you are low on cash but still want to get it, or want to just try one out -$9.95 + shippingt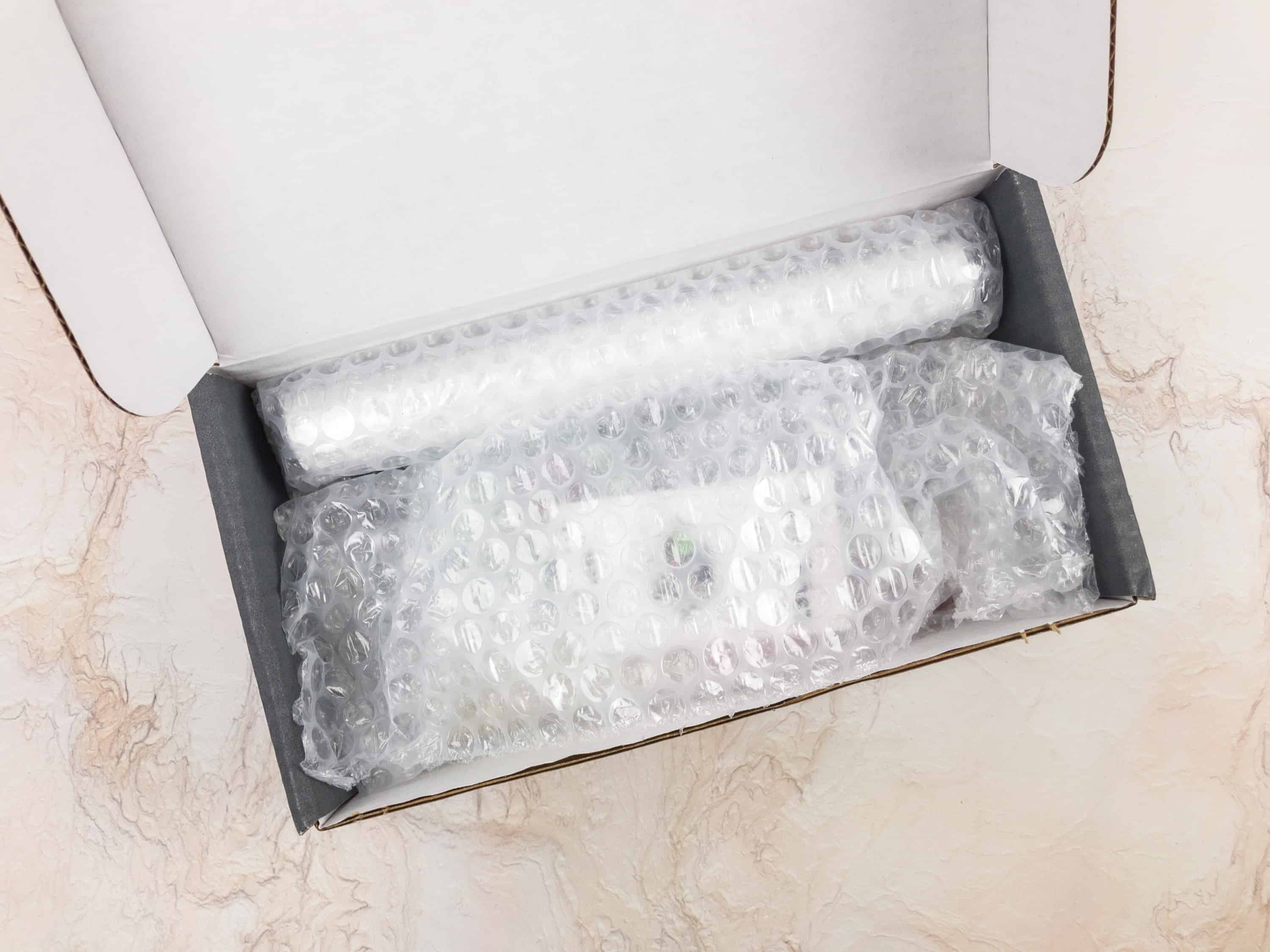 Everything is packed nicely into a box to protect all the contents.
DEAL: Save 10% on your first month of Nerdy Post! Use coupon code NERDYNEWBIE. Does not apply to Nerdy Tees box or combo.
The theme for January is Disney Villains! The information card gives you a list of all the items in the box and a bit of an idea into the creation process.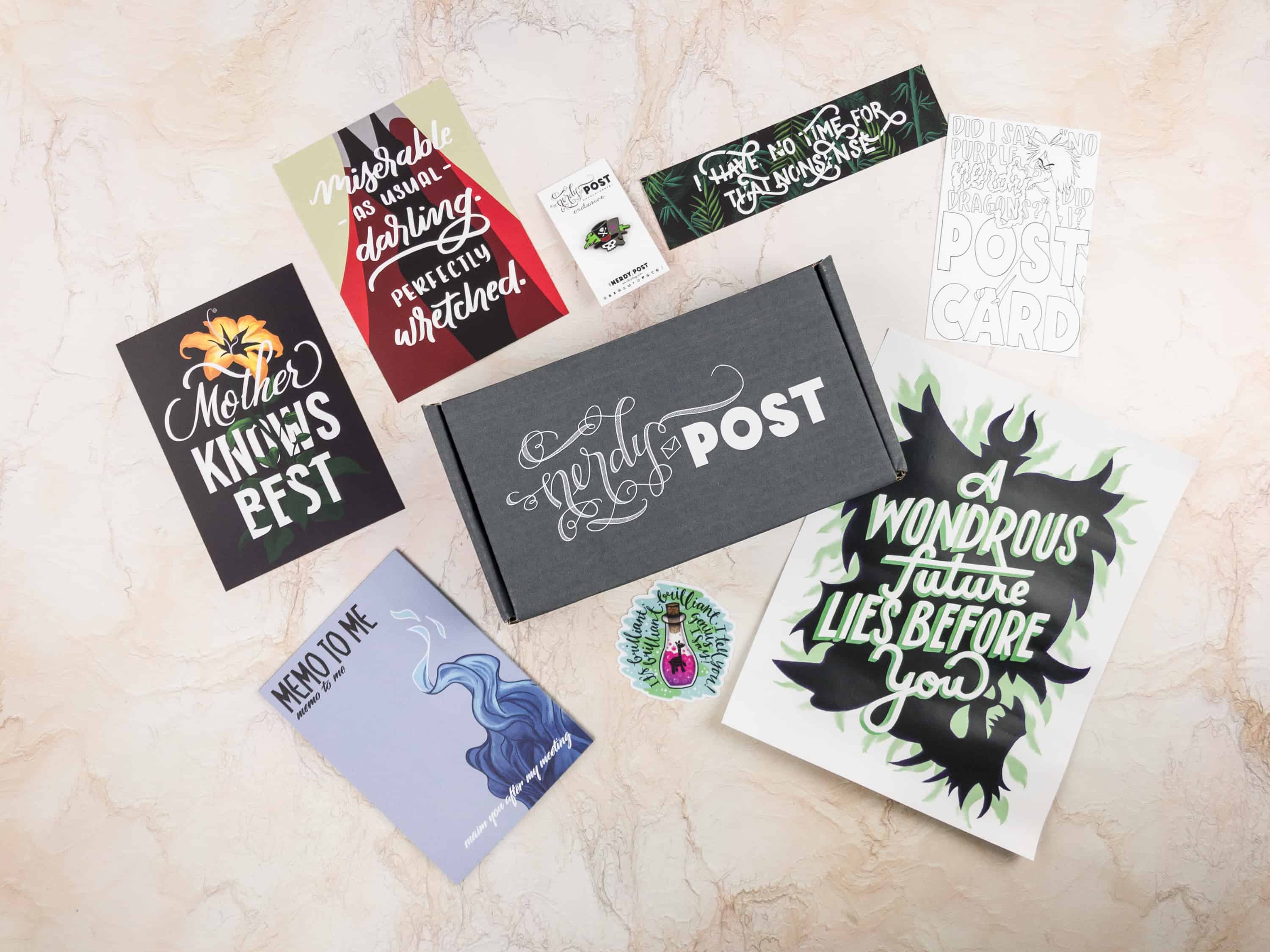 Everything in the January 2018 box!
Cruella de Vil Mini Art Print By @reverieandink. This art print really captured Cruella de Vil's stylish and strong personality. The colors fit her well!
Posters from Nerdy Post always come well-wrapped.
Sleeping Beauty Art Print. Next is an art print that looks simply Maleficent, I mean magnificent! These are words from the most adored Disney villain herself:
A wondrous future lies before you.
Tangled Mother Gothel "Mother Knows Best" Mini Art Print. Do you still remember this song from 2010 Disney film Tangled? Mother Knows Best was sung by Mother Gothel to tell Rapunzel how bad the world is outside her tower. This is already on my office door!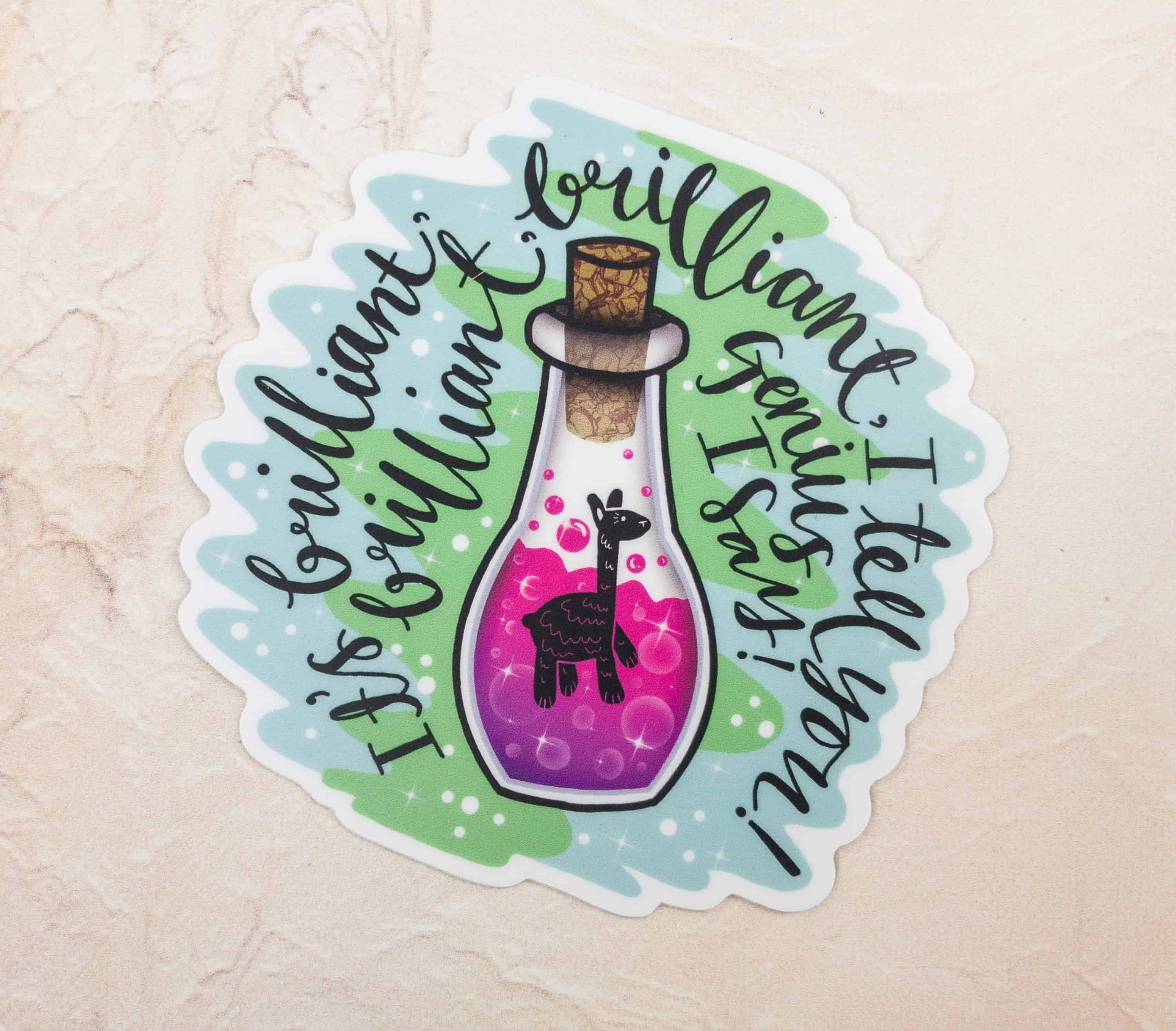 The Emperor's New Grove Sticker by @inkandwonder.designs. I love the colors on this sticker, as well as Yzma's most popular quote!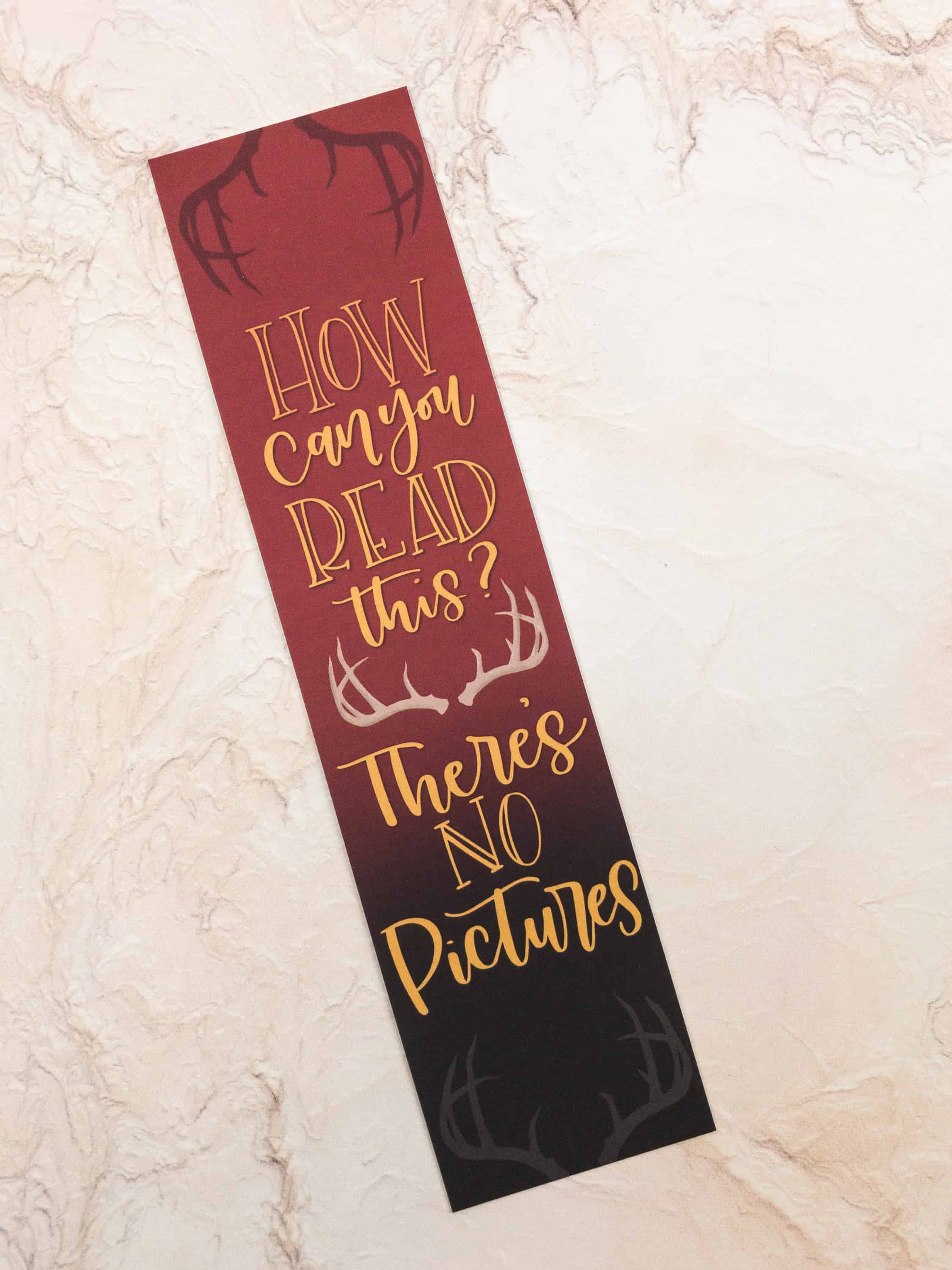 Beauty And The Beast Bookmark By @calligraphynerd (Side 1) Well, use your imagination, Gaston!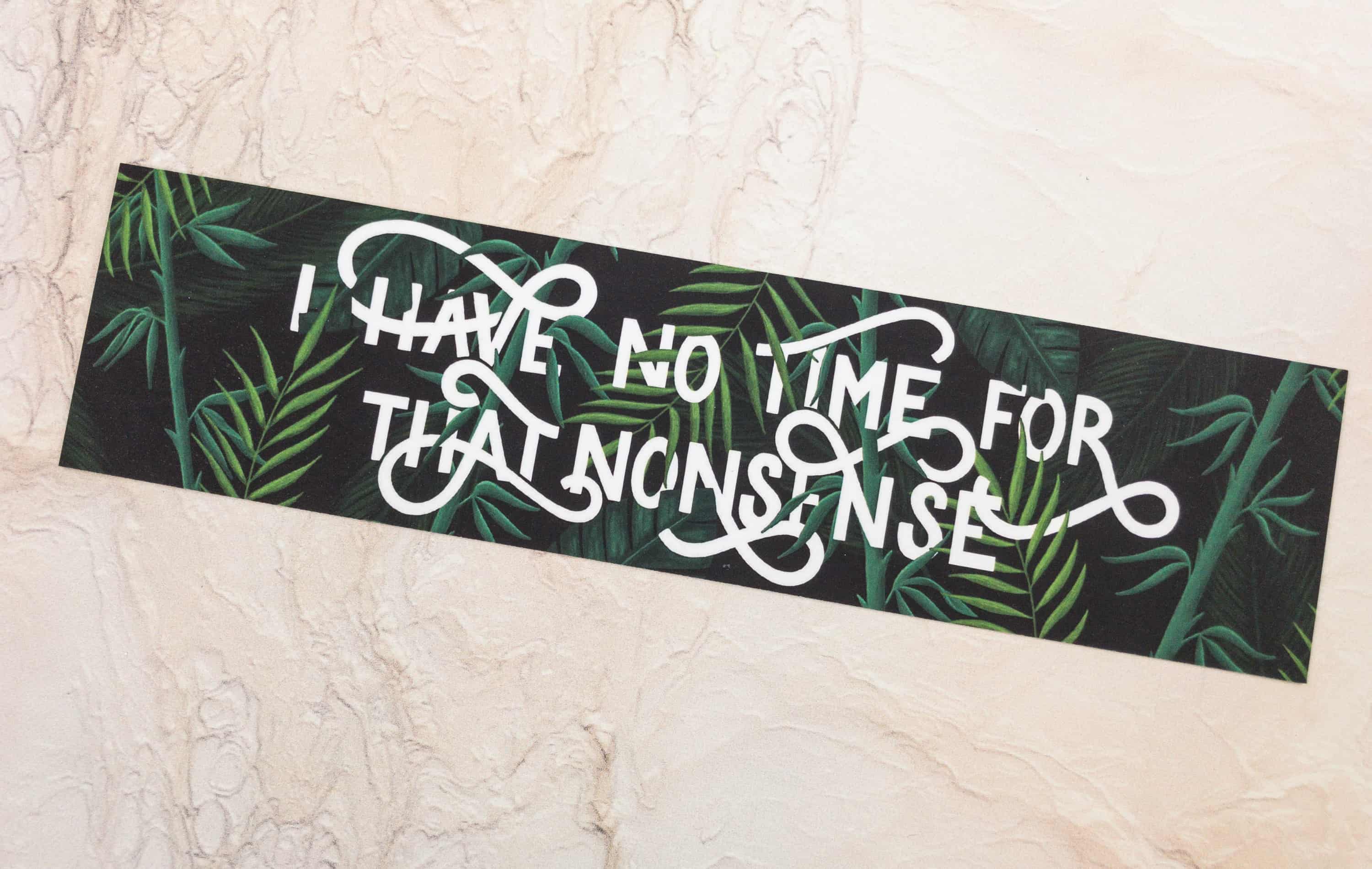 Jungle Book Bookmark By @unluckydesign (Side 2) I like the quote and the design so much, I wish it was an art print instead. If it was, I'd put it up right away!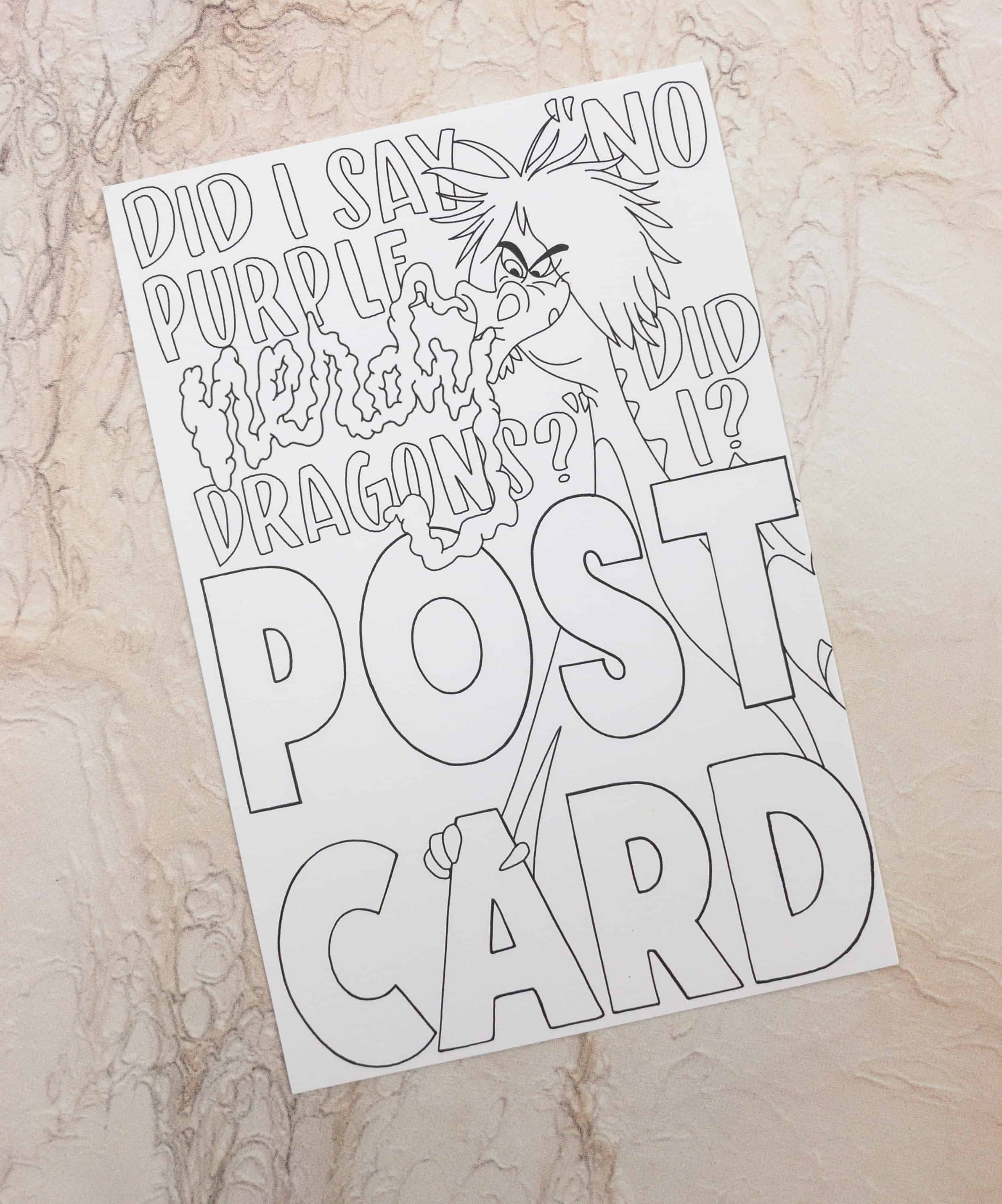 The Sword In The Stone Postcard. A staple in every Nerdy Post package is a coloring postcard. I think we should color this one purple to prove there are purple dragons, ha!
You can write a message on the back and give it to someone, or just keep the cool postcard for yourself!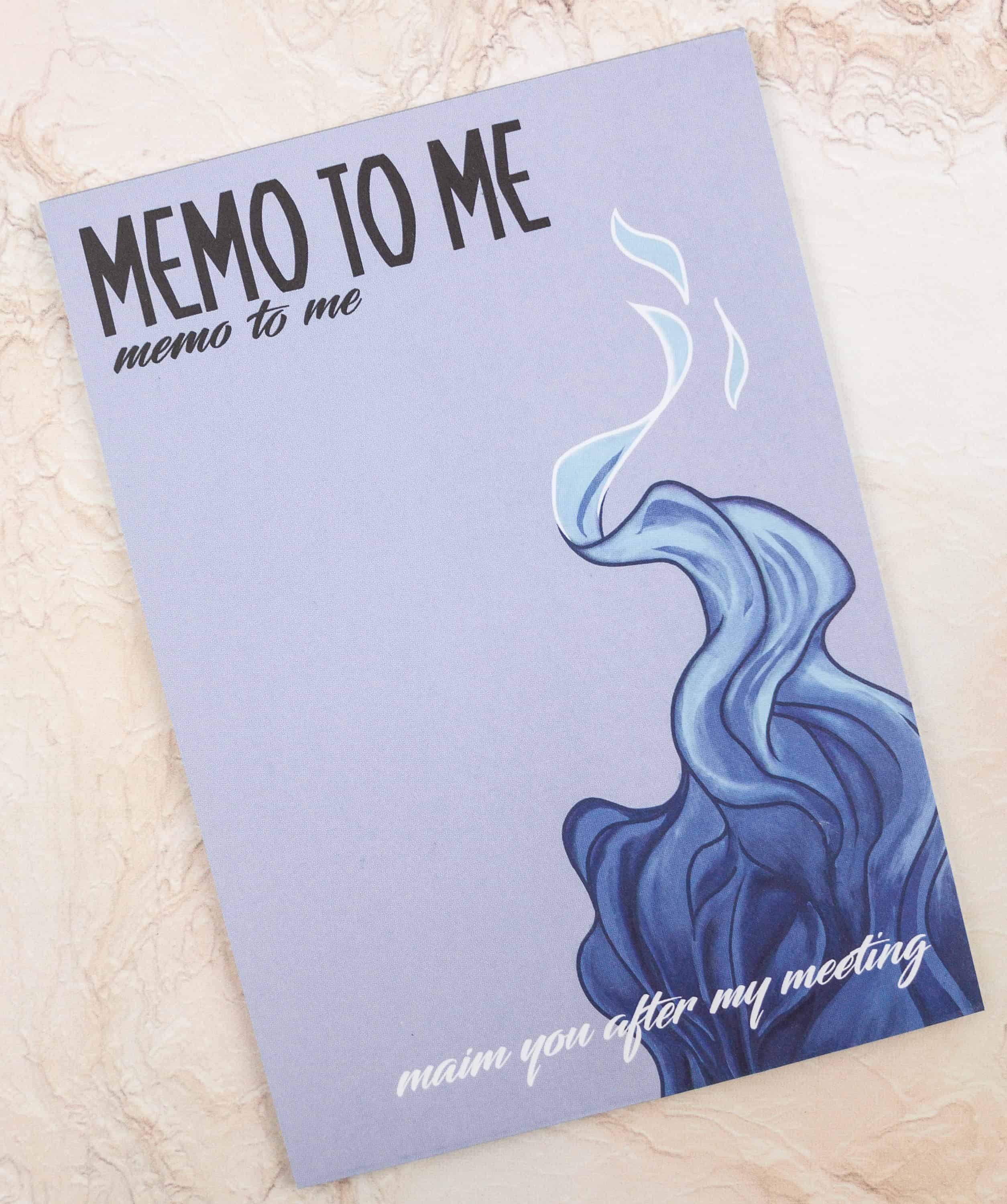 Hercules Notepad. Hades graced the box in the form of this cool, I really mean cool notepad!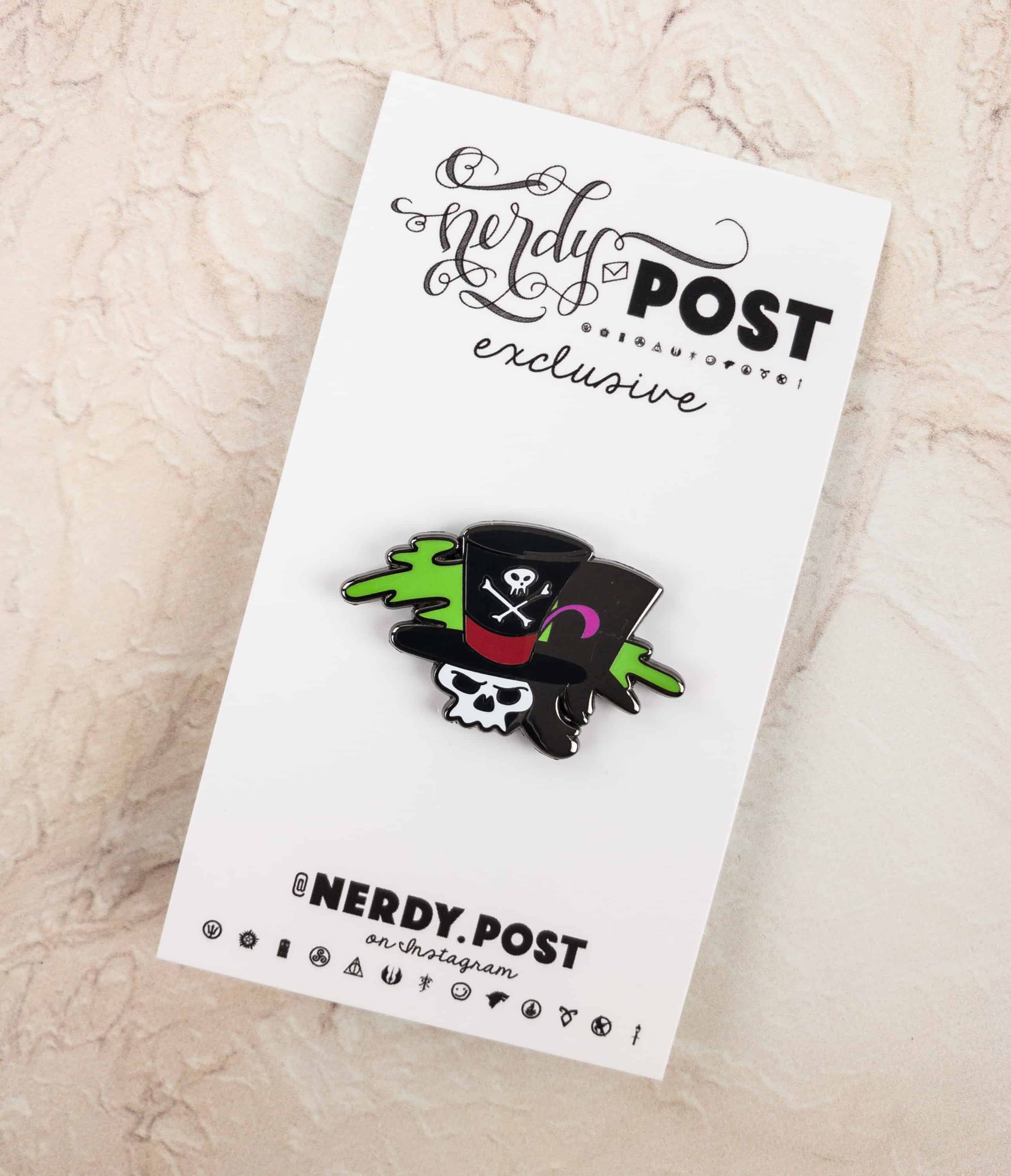 The Princess And The Frog Lapel Pin. Last but not the least is a lapel pin featuring Dr. Facilier, also known as the shadow man.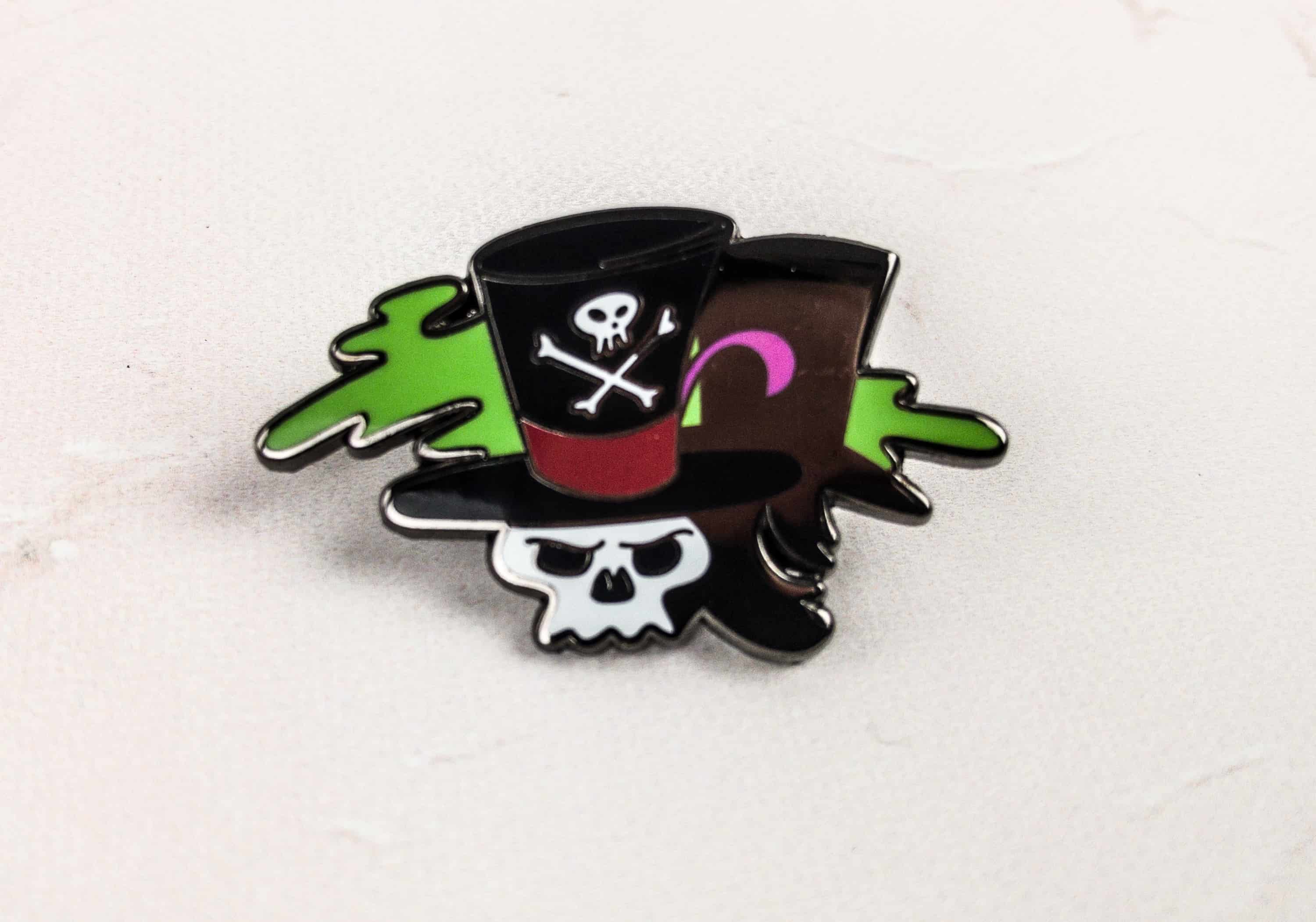 Halloween is still far but I already know what lapel pin to use then!
I liked this month's Nerdy Post theme and illustrations but now that the Ultimate Nerdy Post is available, this box felt lighter than it has been in the past – like maybe it was one bookmark short. I do want to try out the ultimate box but I'm glad I didn't – I think the "surrounded by idiots" tote isn't something I'd want to carry. Also, it's already sold out! As for the new mix, I'm not sure I want a lapel pin monthly, and having the mini print as the info card instead of an extra print seems like a downgrade. Still, it's a good subscription, I just wish for (MORE) improvements for the coming boxes. The next theme is Fictional Boyfriends and it doesn't really seem like upgrade-worthy to me, but let's just wait and see what they got!
Next month's theme is FICTIONAL BOYFRIENDS. Are you excited?