MeUndies makes the most visually pleasing and comfy modal underwear (for both women and men!). They are my favorite underwear of all time and they are available via a monthly subscription. Ladies undies are $14 per month on subscription, mens are $16.
FYI, you can buy the underwear just like at a store, no subscription required, but having the subscription gives me an automatic prompt (in the form of an awesome new pair of undies) to toss out a pair of ratty old undies once a month. Read what our reviewers think of the undies and try a pair out!
There are 4 womens styles from which to choose.

Similarly, there are 4 men's styles.
DEAL: Save 15% on your first non-subscription order with coupon code MEFAM15.
The option to subscribe will appear under the size and color choices! Previously, the subscription was only for the design of the month – but you can now select classic or bold colors if that's your jam, as well as opt for different colors or patterns. You can pre-emptively reserve pairs in your account.
We double up and get both the men's and women's. This month, we received leopard print-themed undies from the January 2018 Collection!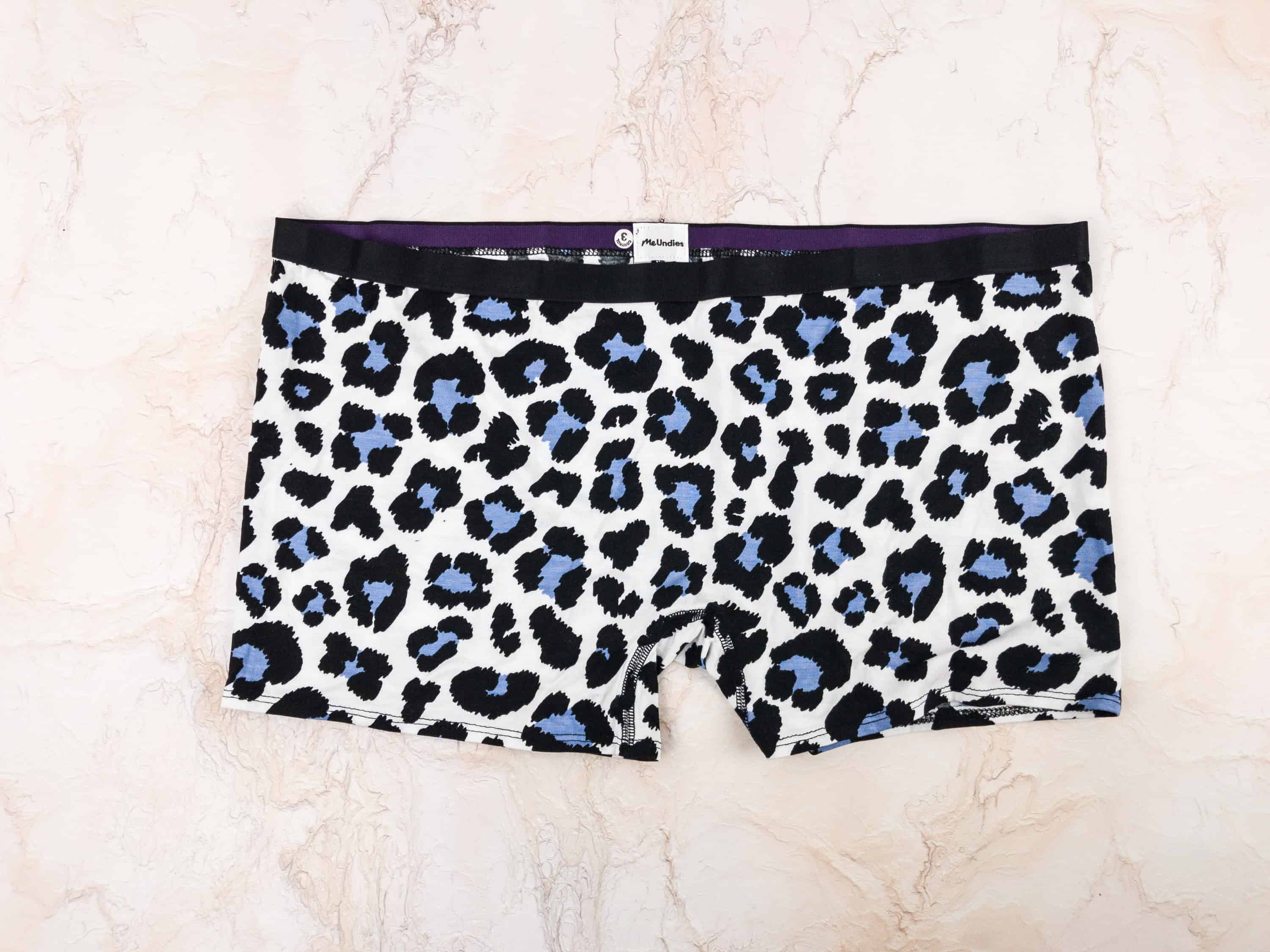 The black and blue leopard print is really cute and because it's against a white background, the color just pops! Like every piece of MeUndies, the interior of the waistband is purple and the tag is sewn in. No more painful scratches!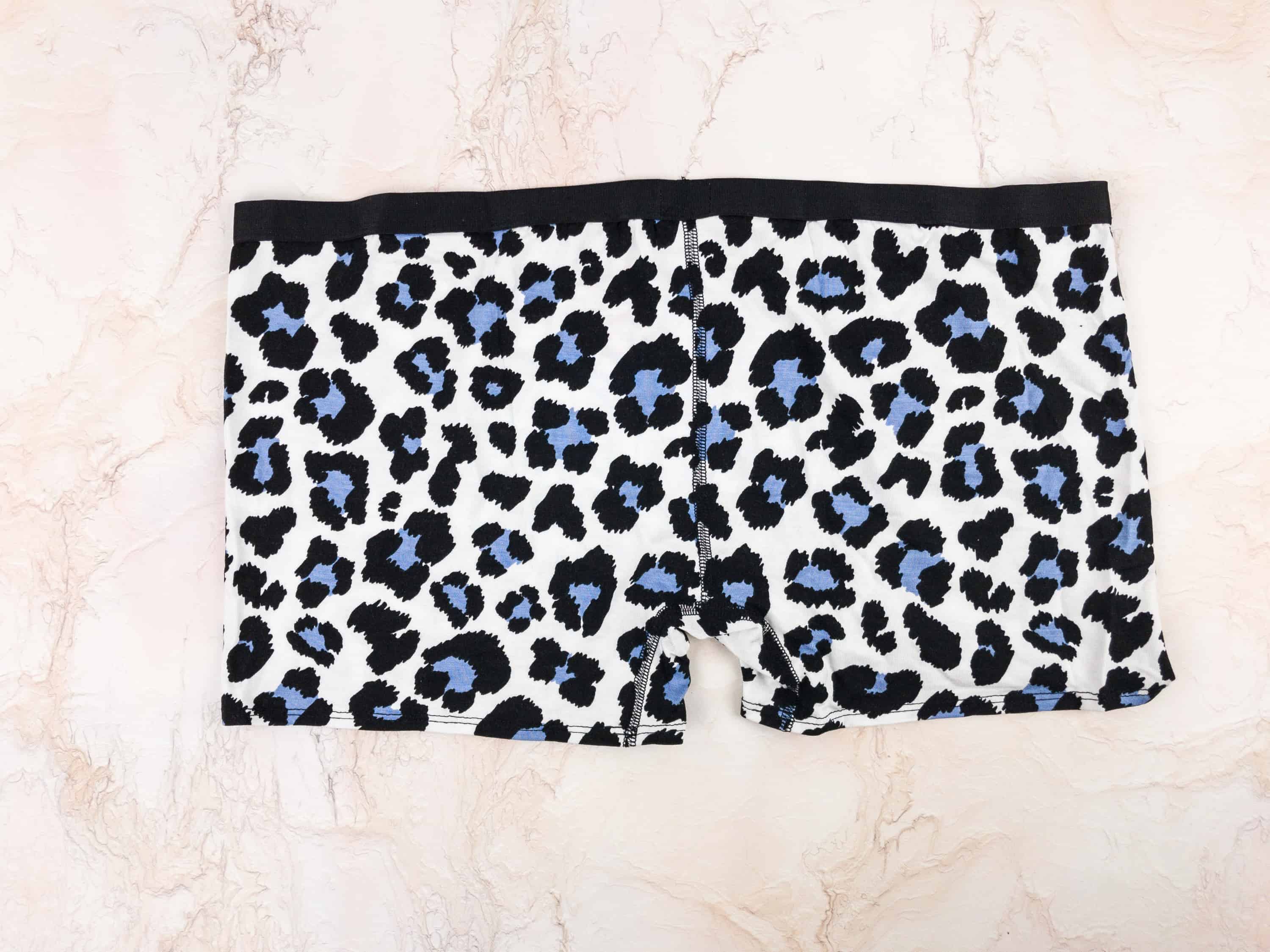 They're insanely comfortable to wear. With 3 subscription options PLUS multiple design styles, it's even easier to find a pair to meet your needs every month.
There are a bunch to choose from, and I prefer reserving my pair in advance every month. I know new undies are coming, I get rid of an old pair, and a fun new pair arrives!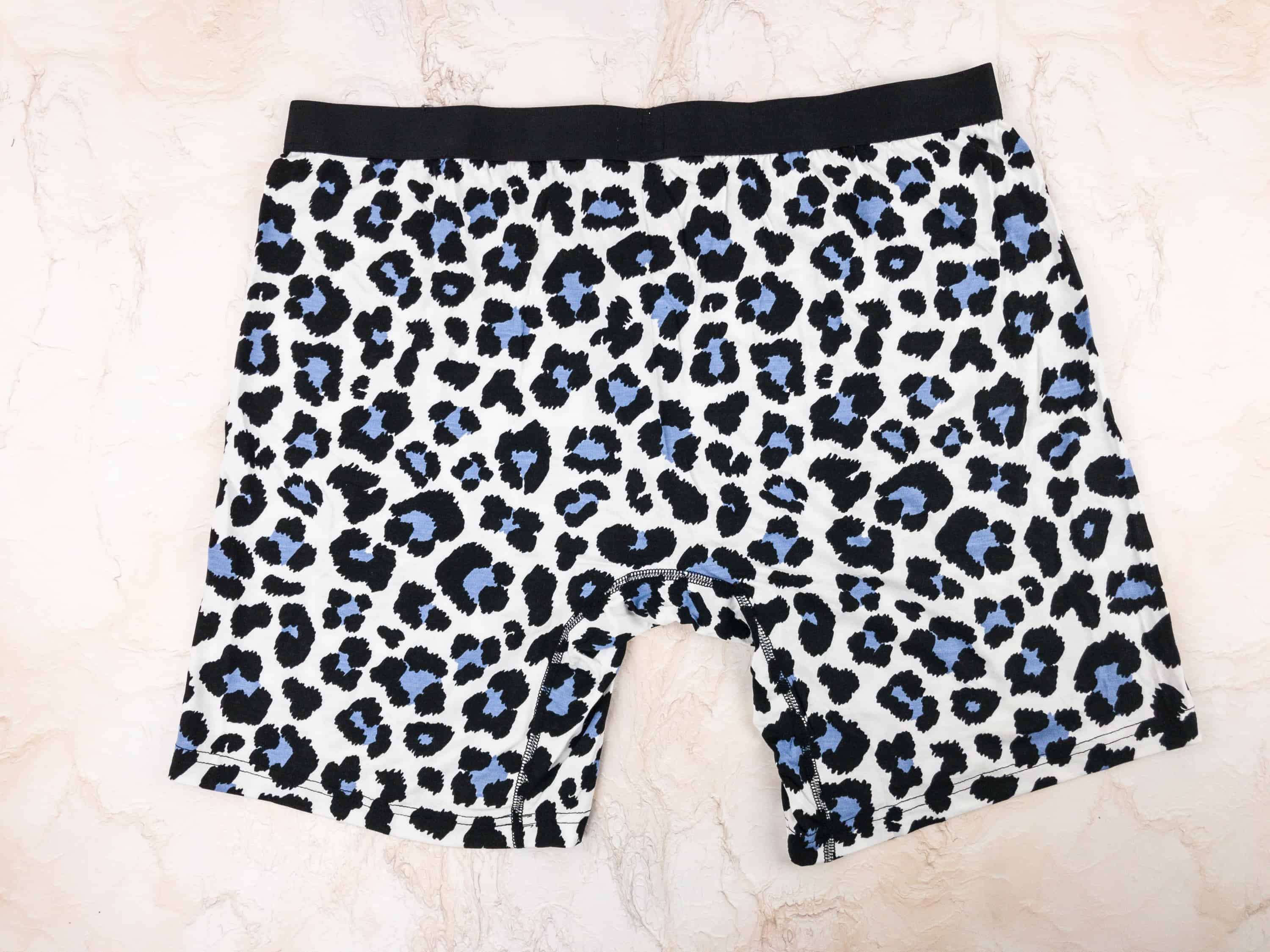 The men's boxer briefs are longer than your usual brand, like Hanes.
I always look forward to receiving my MeUndies subscription box every month. I just love the creative and unique prints of these undies. I can't even pick my favorite pair because all of them are just too cute! Best part is, they're not just pretty on the eyes, they are also so soft and very comfortable to wear.
For February I mixed it up and decided to go with undies for me + their new no-show socks. I can't wait to "taco bout" their new February designs with you!
Have you tried MeUndies? What did you select this month?