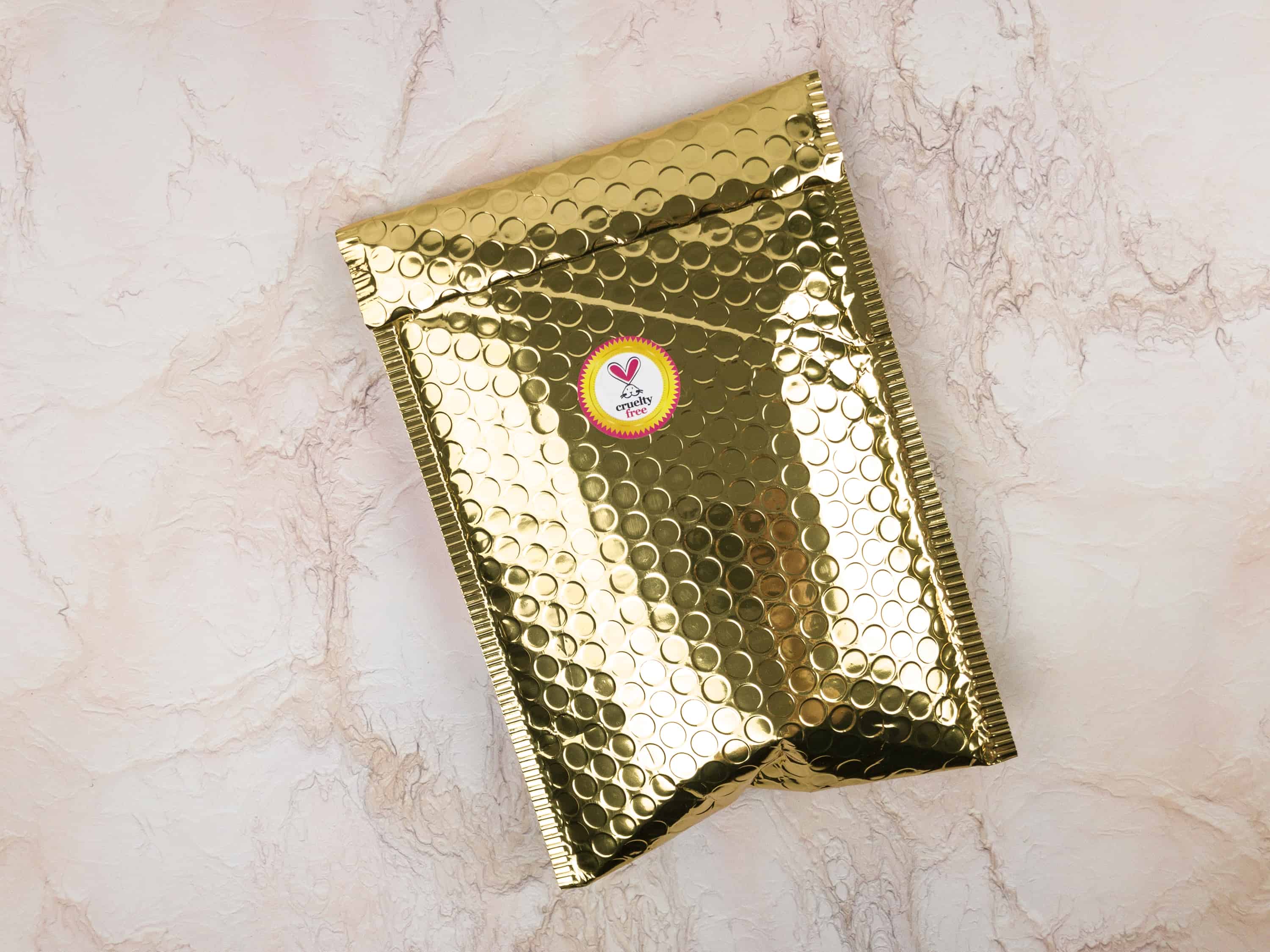 Medusa's Make-Up Beauty Box is a beauty subscription box that delivers 3-5 vegan products (with a value of $40) for only $15.95 per month.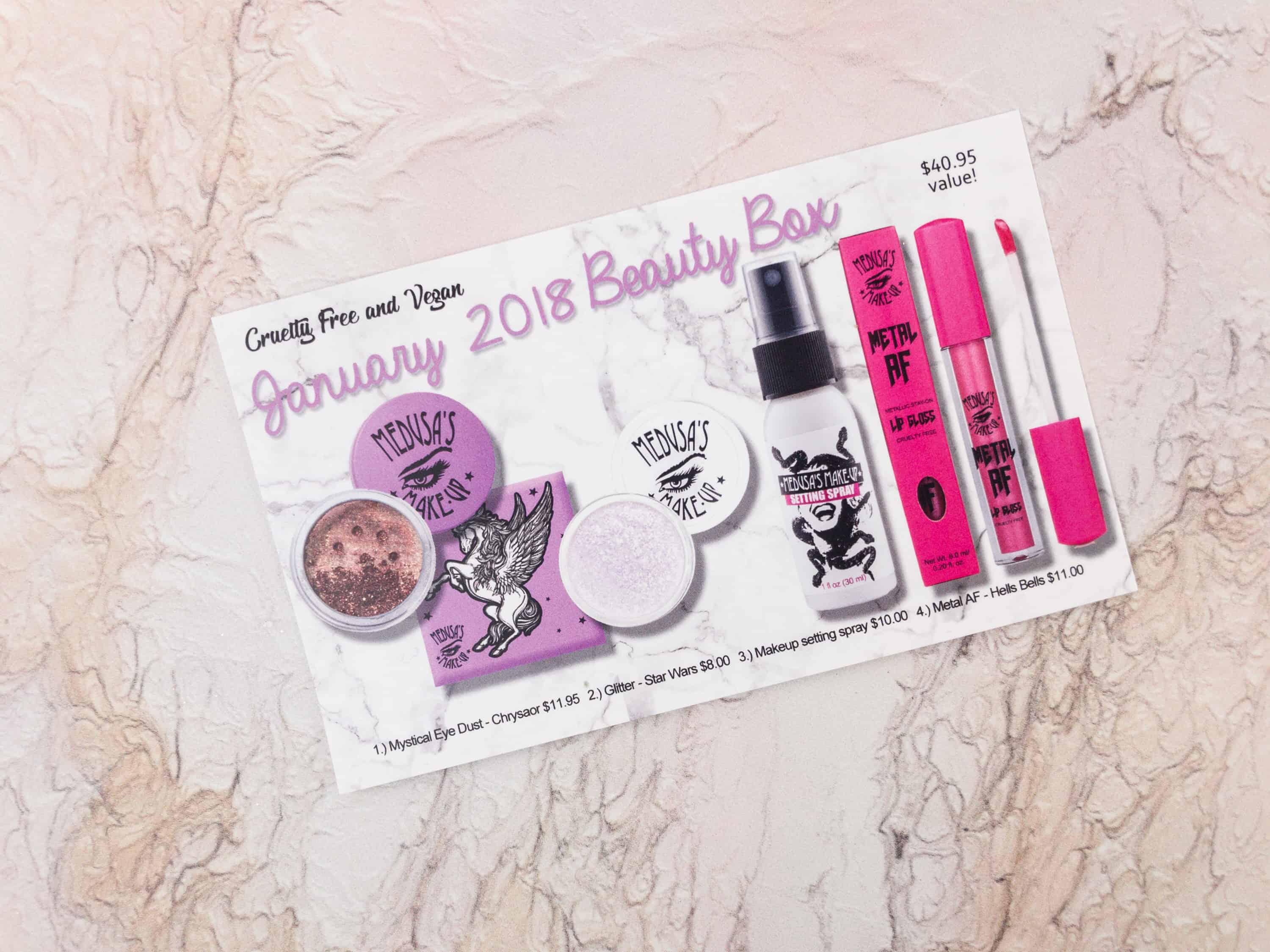 This box includes 4 vegan beauty products. The information card contains the list of all the items.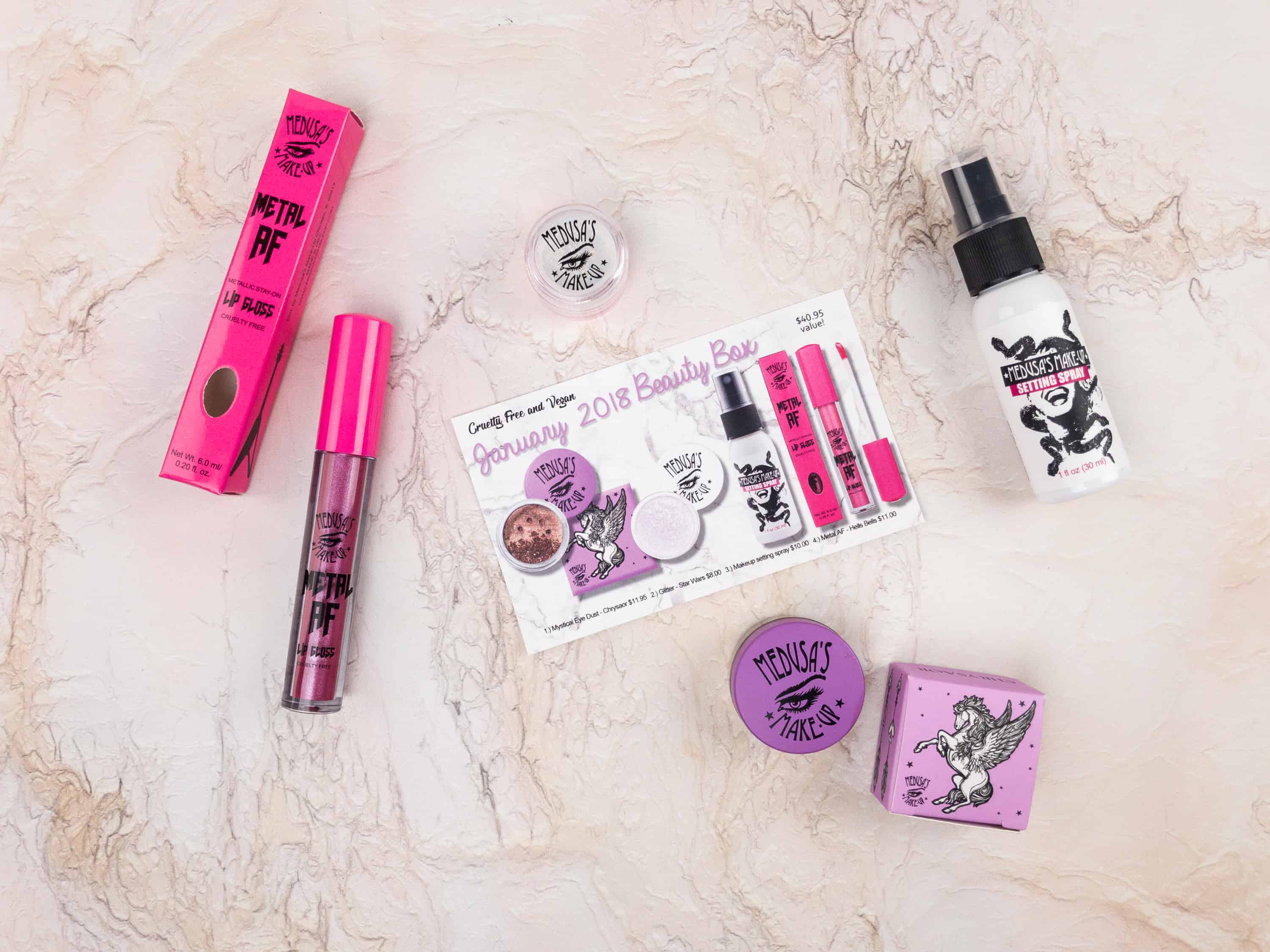 Everything in my January 2018 box!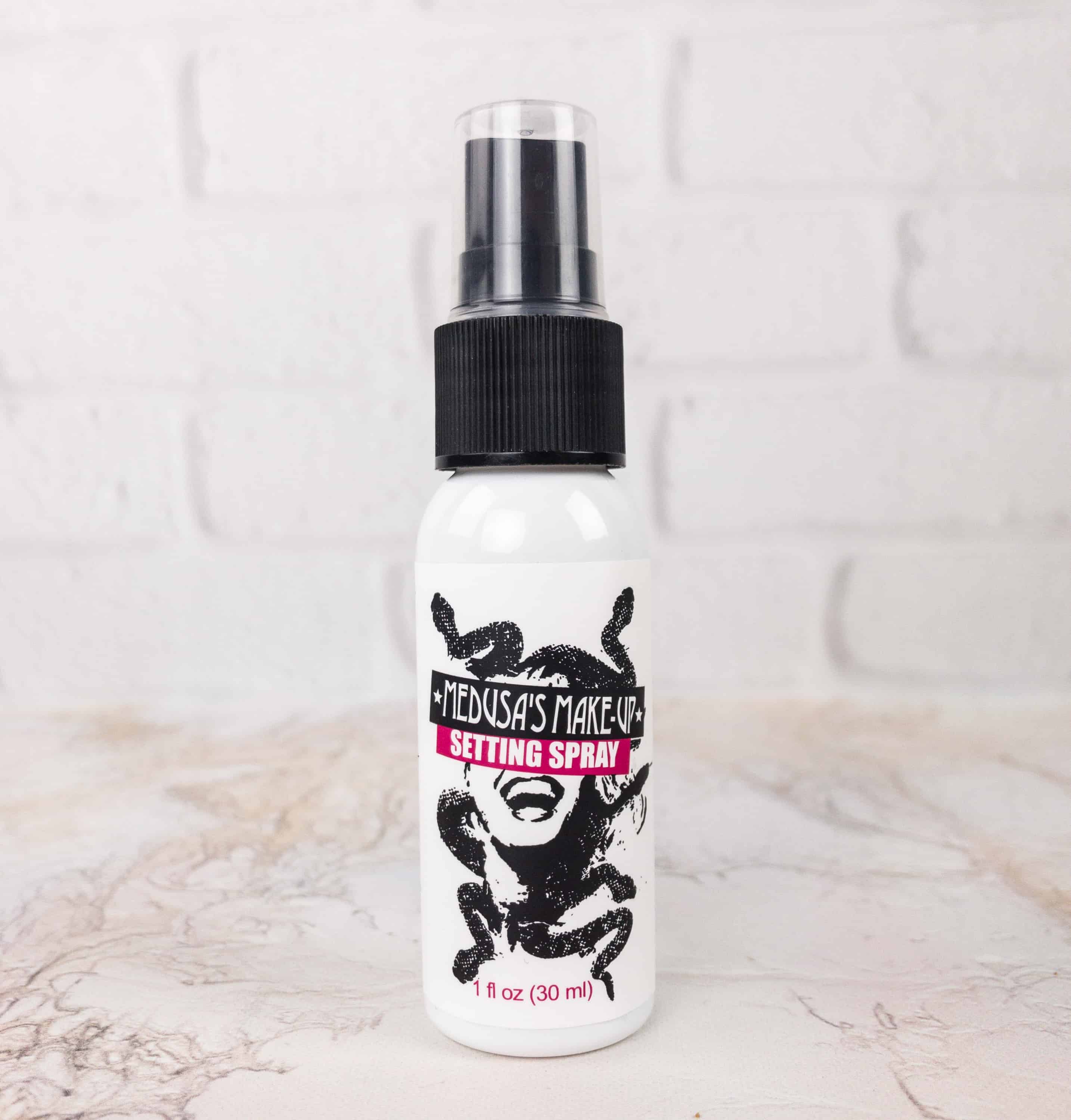 Make-Up Setting Spray ($10)This setting spray is for keeping makeup intact throughout the day. It's sprayed on the face after you're done applying your desired makeup. It feels refreshing and I just love that it doesn't make my skin oily.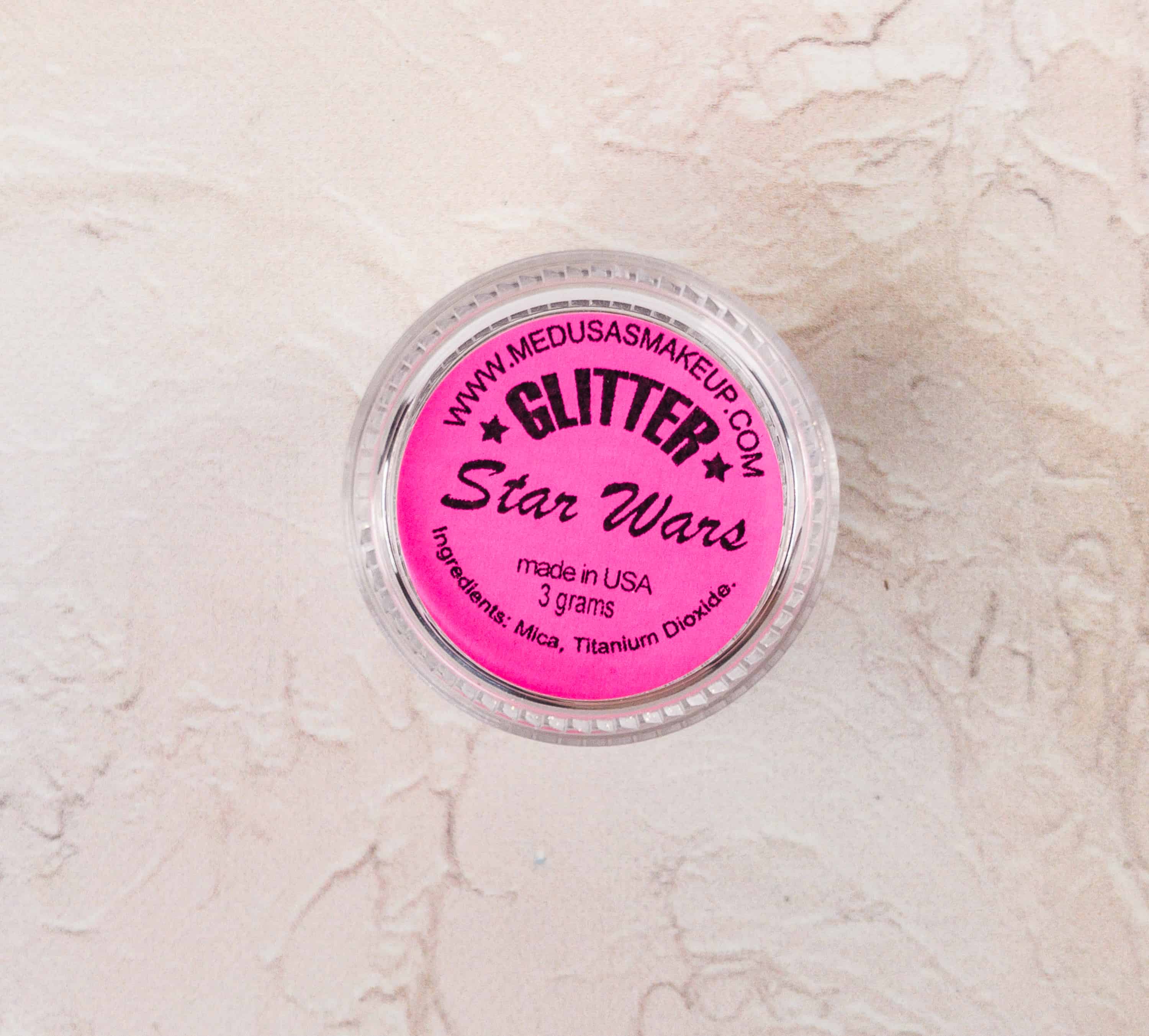 Glitter Star Wars ($8) This make-up glitter powder can be used anywhere on the face, hair, neck or arms to add glitz and glam to your overall look.
You may need additional products to help this stick. I would suggest using your favorite primer as an adhesive before putting this one on for better results. For the swatch below I just grabbed some lip balm!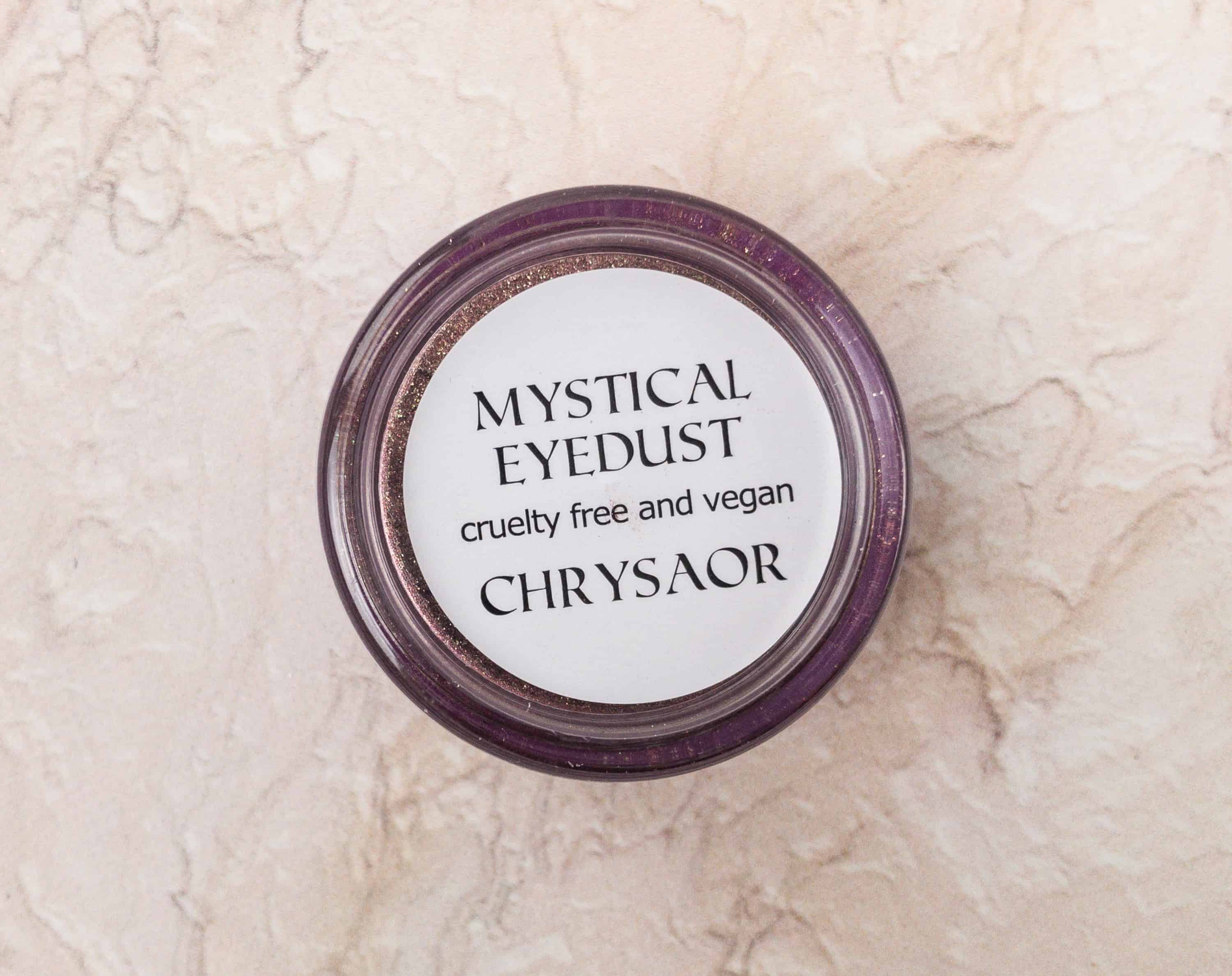 Mystical Eye Dust In Chrysaor ($11.95) Next up is a bronze shimmer eyeshadow. It is perfect for a dramatic look on the eyes, but it can be used anywhere on the face too.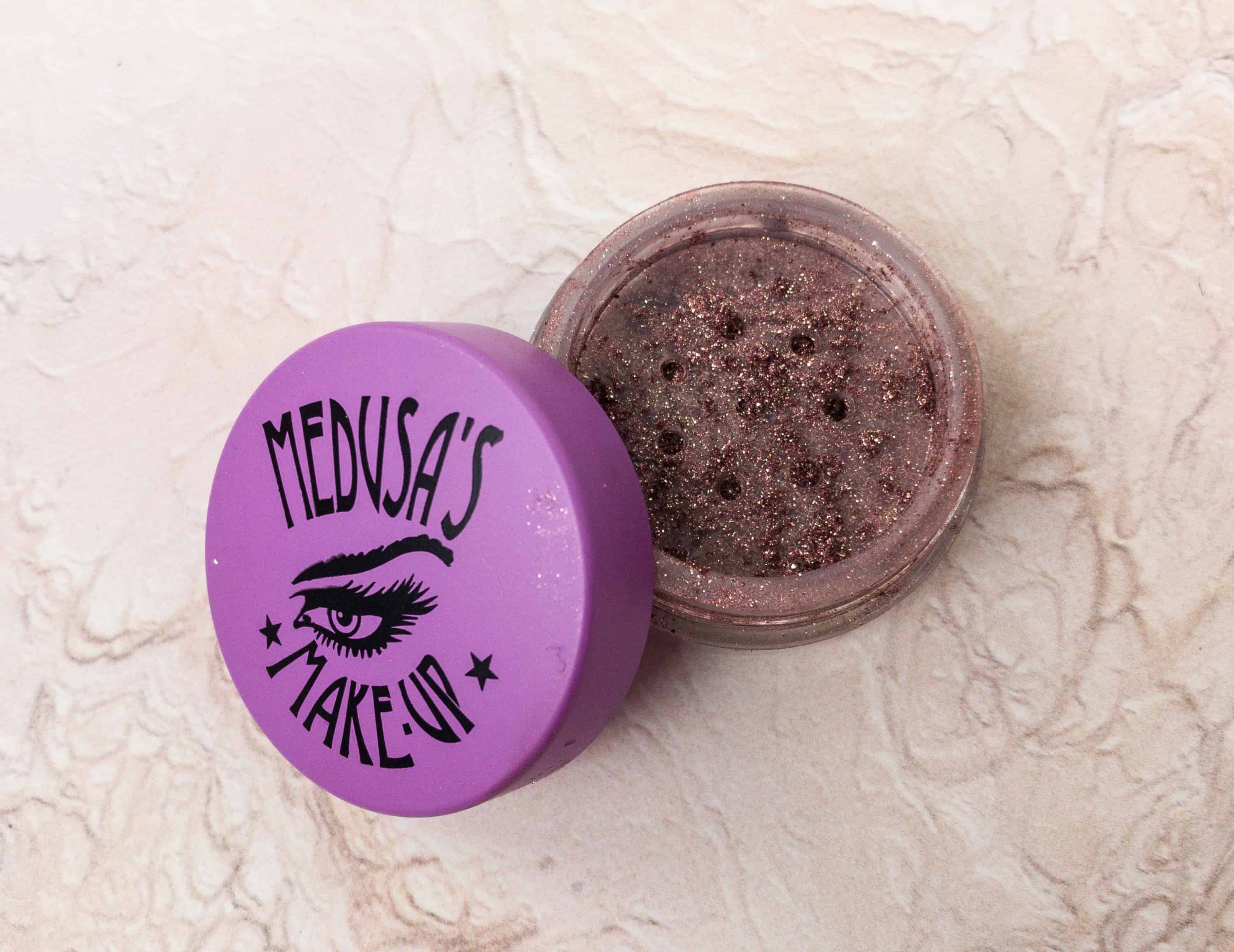 I like that you only need to apply a small amount because it's highly pigmented.
All mineral makeup products with shaker lids in this subscription have stickers to cover the holes during shipping. I just remove them so I can take photos and try them on for swatches. The pictures would be boring with them on!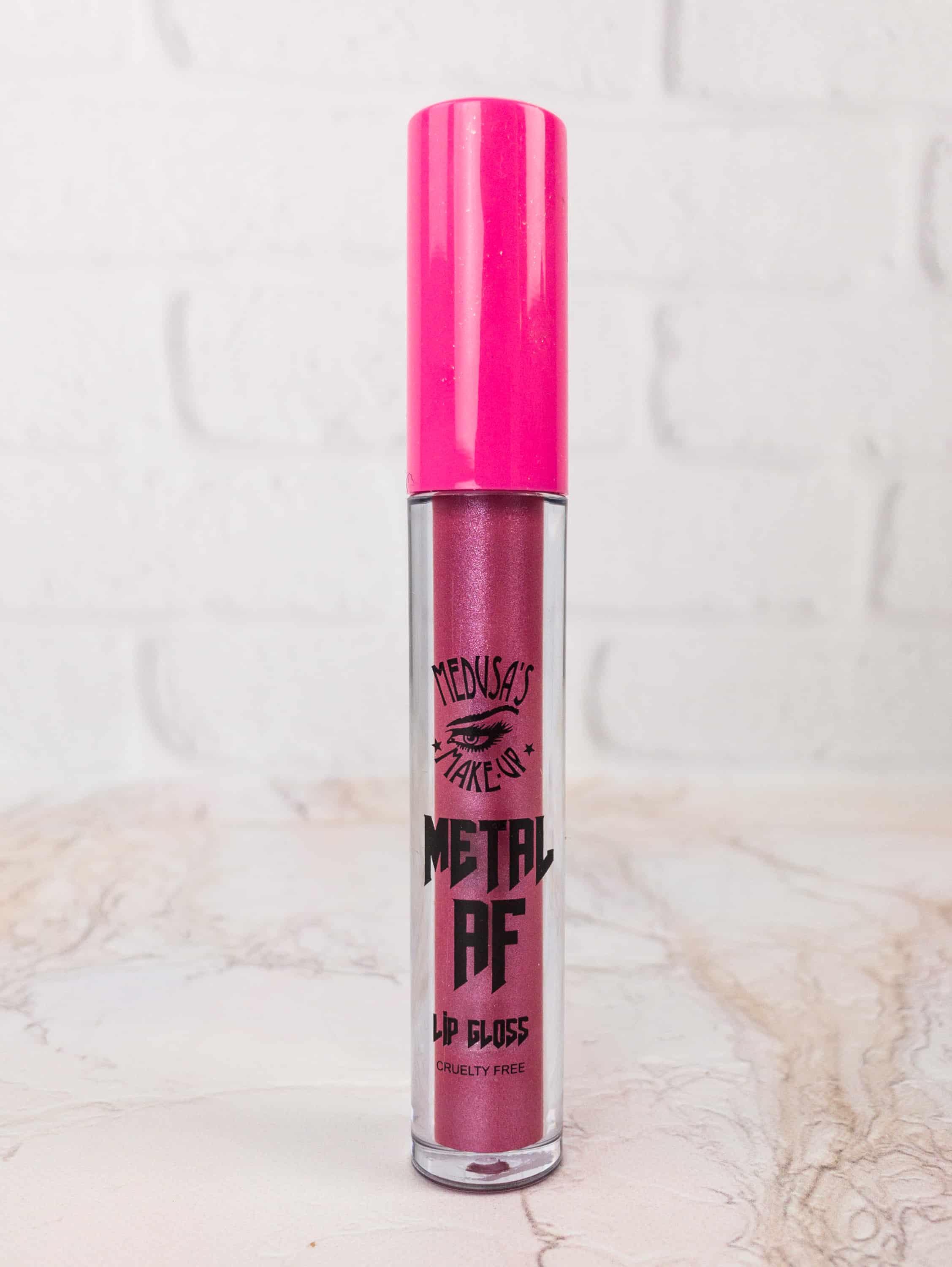 Metal AF Lip Gloss in Hells Bells ($11) This lip gloss has a pinkish rose color with a metallic finish that is similar to a liquid lipstick.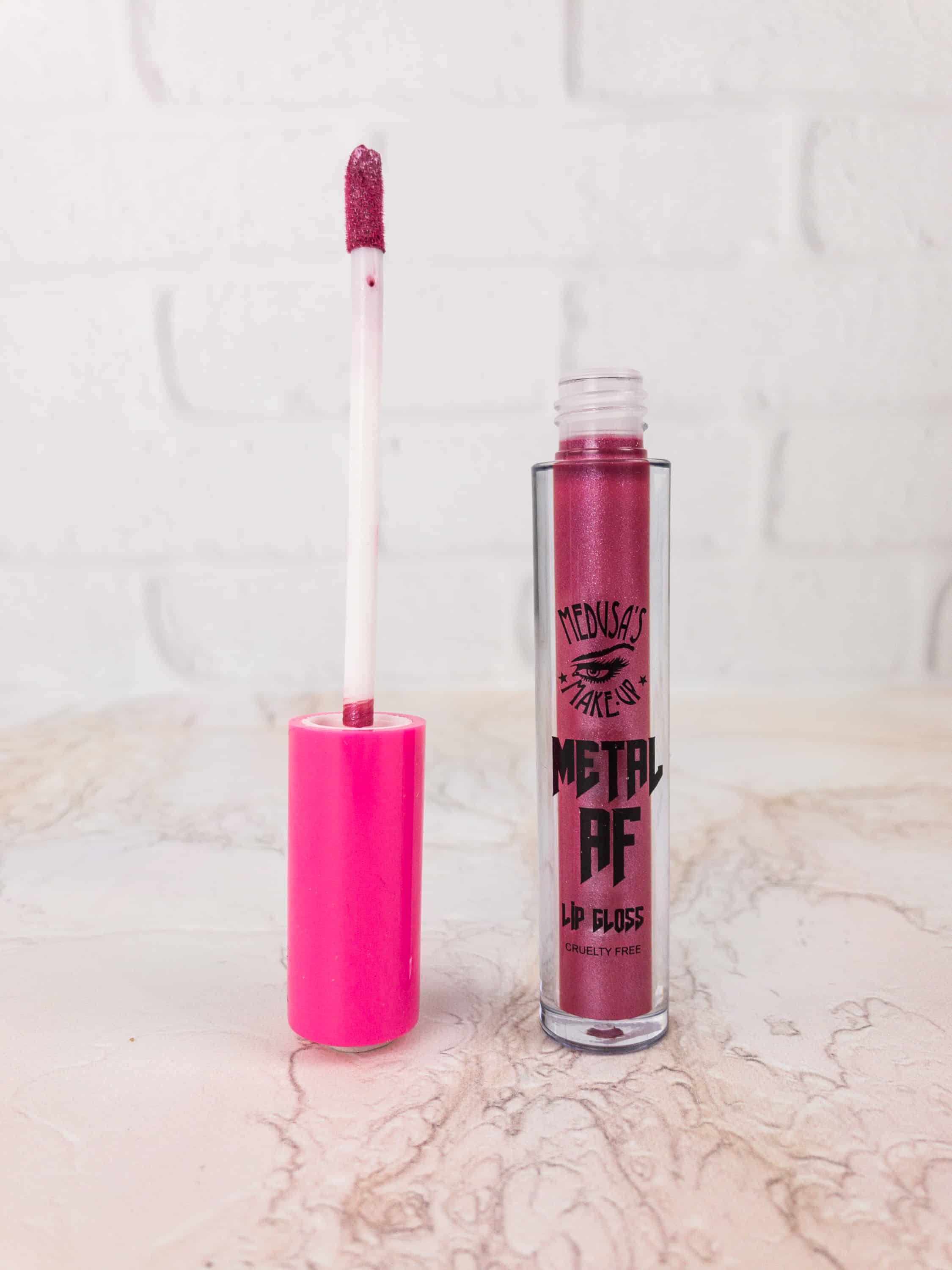 It comes with its own applicator. I like how smooth and easy it glides on my lips!
It also has a full coverage and it doesn't dry out the lips. The box cracked me up this time!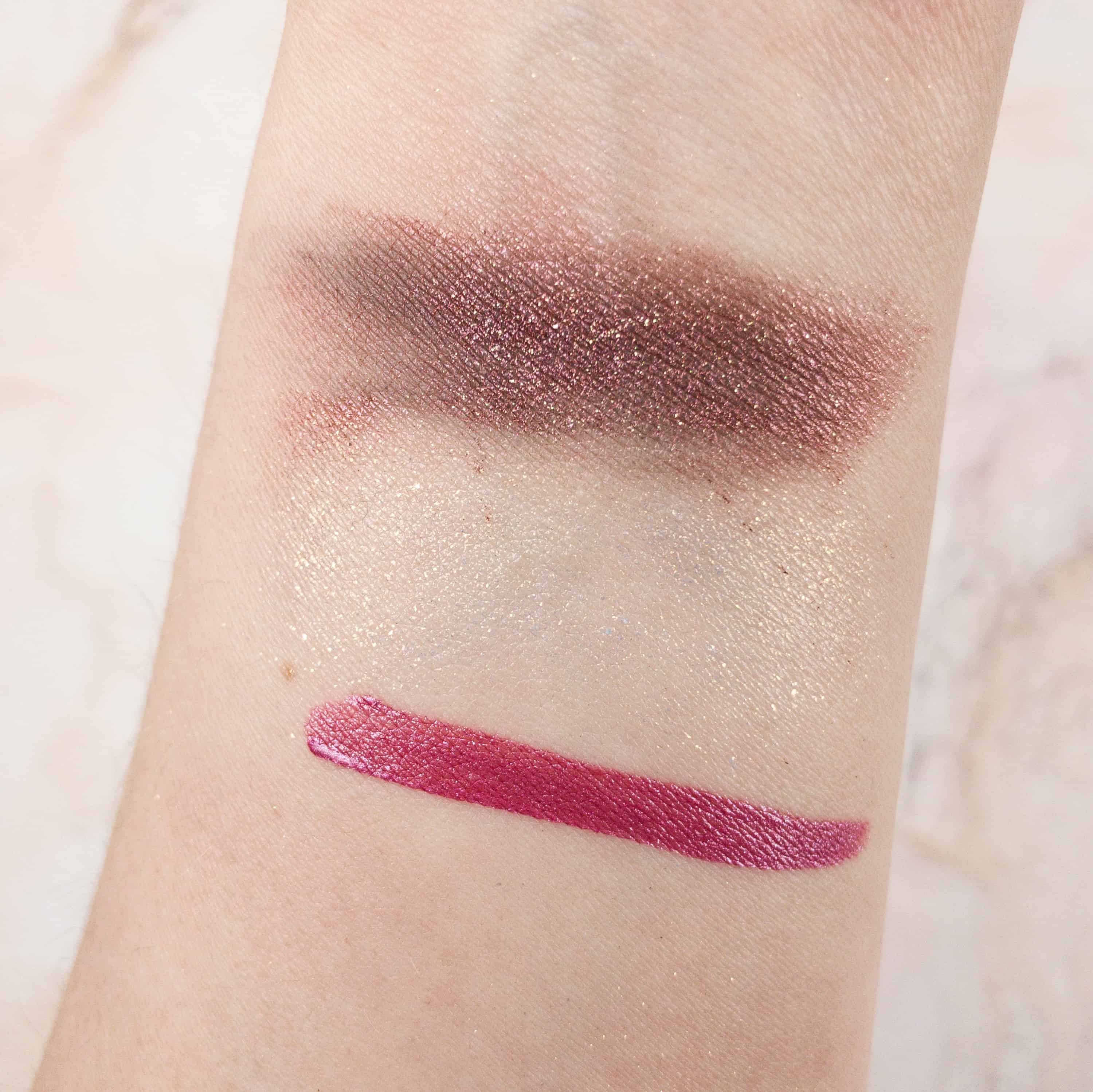 The colors are all pretty! I especially love the multi-dimensionality of the shadow!
I love everything in this month's Medusa Makeup Beauty Box! I think all of these will be useful in creating a fresh look for the new year. The lip gloss is my favorite, it can even pass as a liquid lippie since it's well-pigmented and long lasting.The best part about these products is that they are all vegan and cruelty-free!
What do you think of the December Medusa's MakeUp Beauty Box?
Visit Medusa's MakeUp Beauty Box to subscribe or find out more!