Lootaku is a monthly geek subscription box from Hong Kong packed with high-quality geek and gamer items. The subscription costs $49.00 per month + shipping (currently about $17 to the US), and you'll get 4-6 themed products, like plushies, action figures, memorabilia, etc., to satisfy your geeky cravings monthly – no fillers or promo items!
I like how the outside of the box is designed like a chest!
DEAL: Save 5% when you use this link and code DISCOUNT5.
The theme this month is One Piece Part 2.
The item information card, or Loot Table, is thick and glossy. It contains lots of details! When there are variations, it typically lists each possible variation you might receive.
All the goodies inside my December Lootaku Box!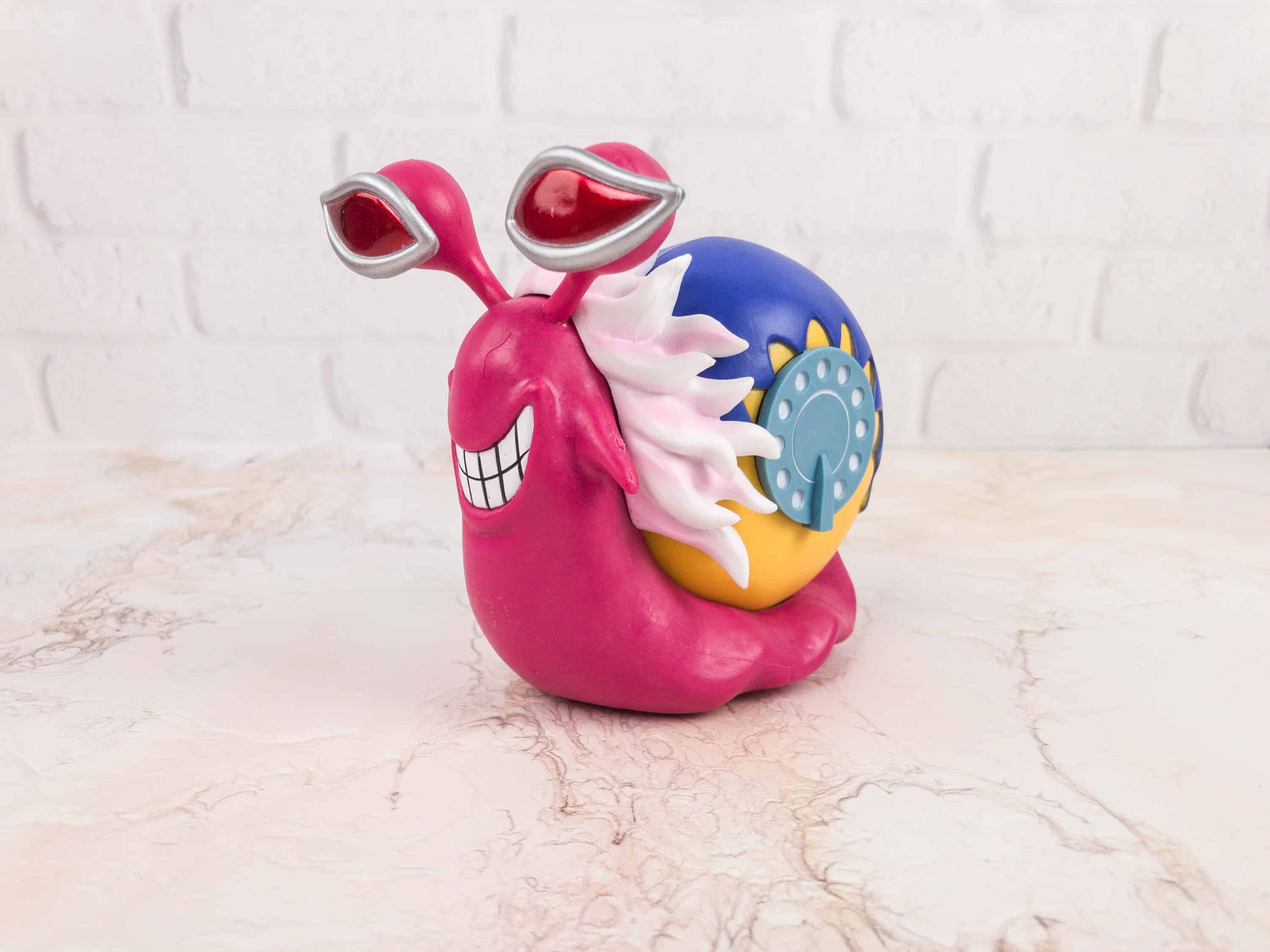 One Piece Den Den Mushi Doflamingo ($20) Subscribers will receive either Trafalgar Law or Doflamingo. I got the latter!
These snails are used in the series for communication purposes or for visual aid. They are usually seen with phones or fax machines attached to their shells. This particular snail figure is in pink and it's wearing a flamboyant gear like his human counterpart, the Heavenly Yaksha. Meanwhile, on its blue and yellow shell, it features Jolly Roger which is the symbol of the Donquixote Pirates.
Its eyes are red and it also carries a huge toothy smile. I love the details!
Mini Blocks One Piece Pirate Ship ($10) Subscribers will receive 1 of 4 ship designs. I got Trafalgar Law's Submarine!
The Submarine, known as the Polar Tang, is the ship of the Heart Pirates It is led by Trafalgar D. Water Law.
The vessel seems to display considerable speed and maneuverability when submerged, as seen when it completely outpaced Aokiji's Ice Age, and evaded Kizaru Yasakani no Magatama.  It also seems that the Polar Tang can go through the Calm Belt since it left Amazon Lily without needing to be accompanied by the Kuja's Pirate ship.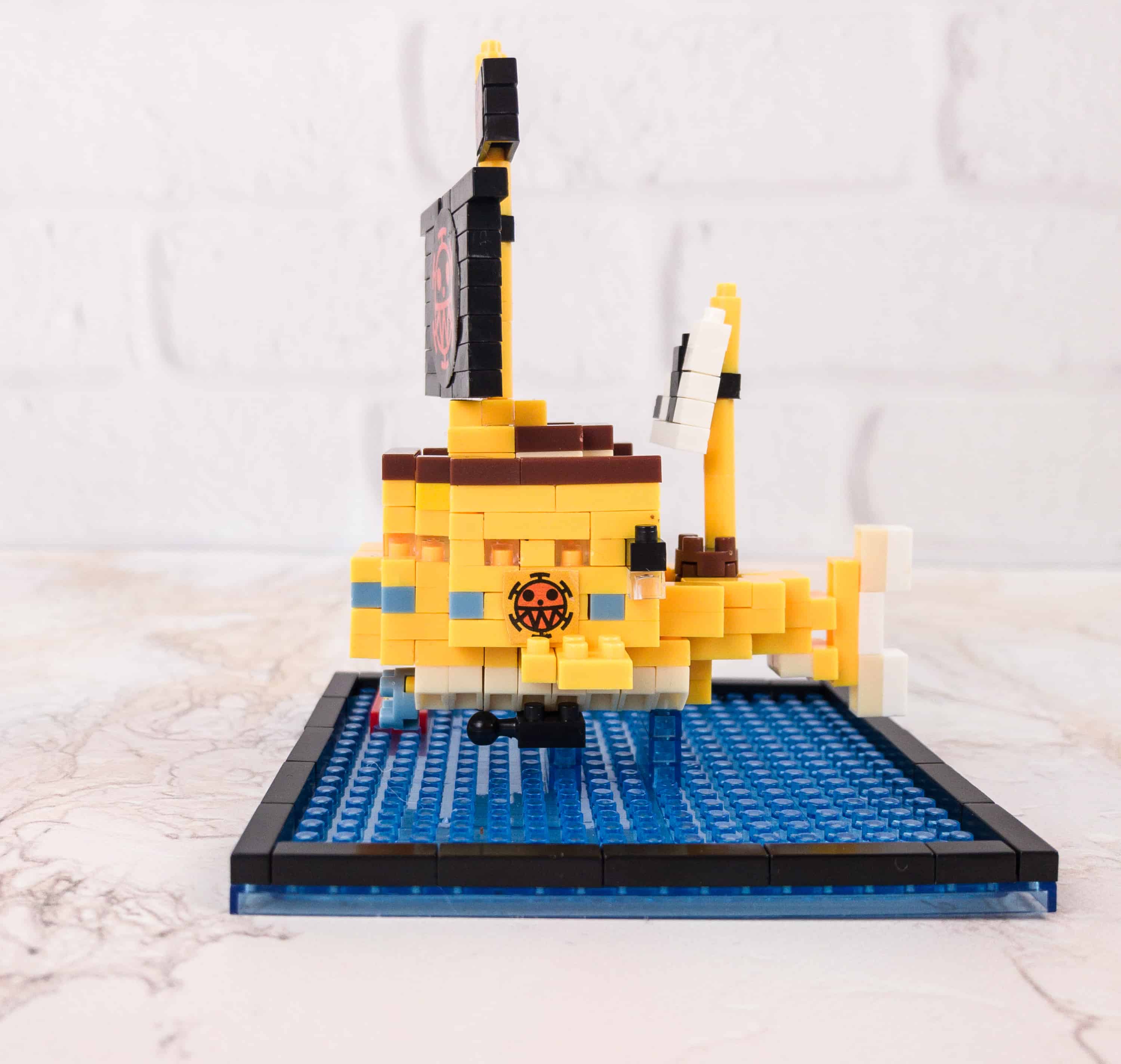 We assembled the LEGO-like blocks right away to form the ship!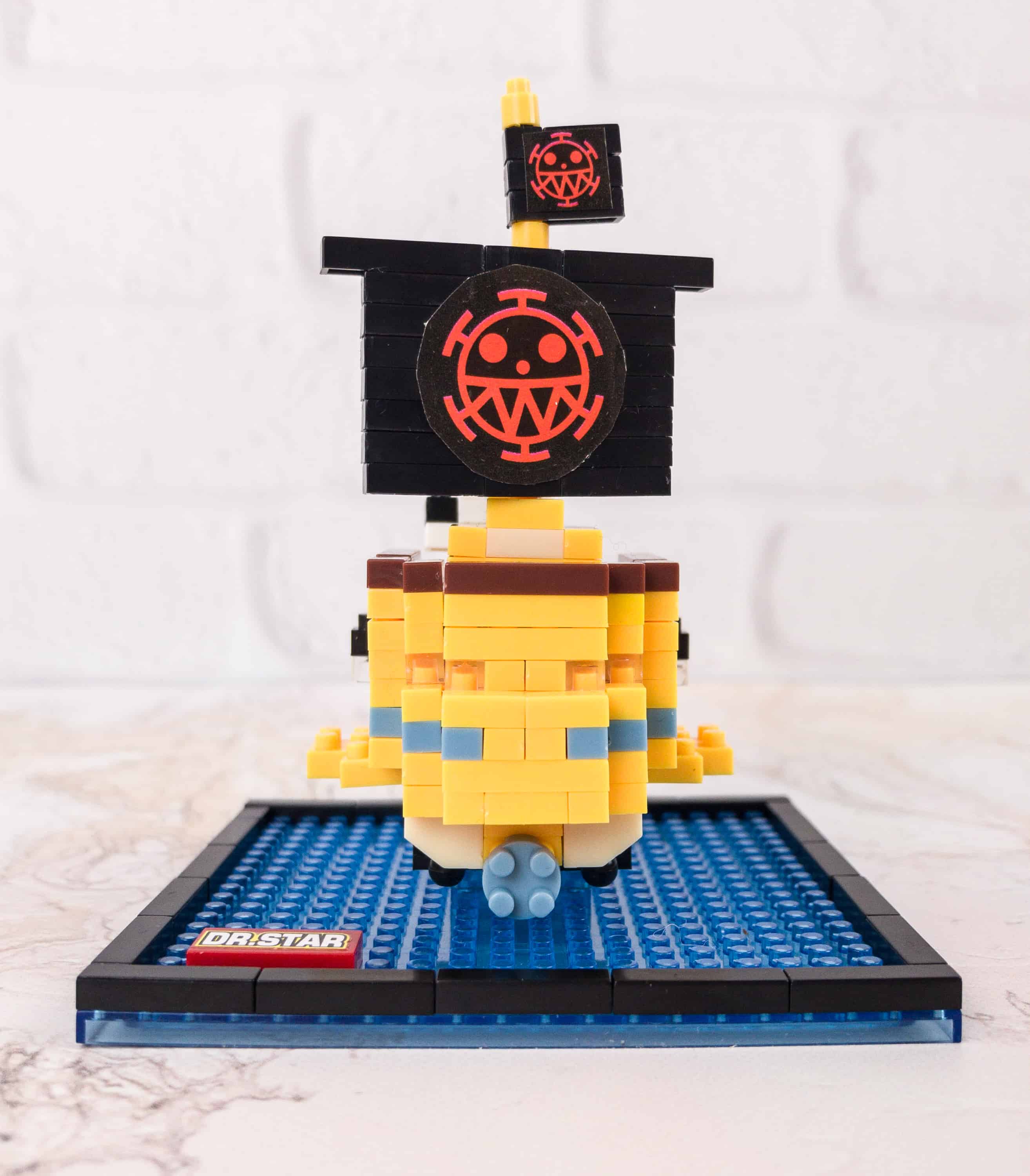 Despite the fact that it works like a submarine, its design is similar to a ship as it has a mast and lamps on the outside.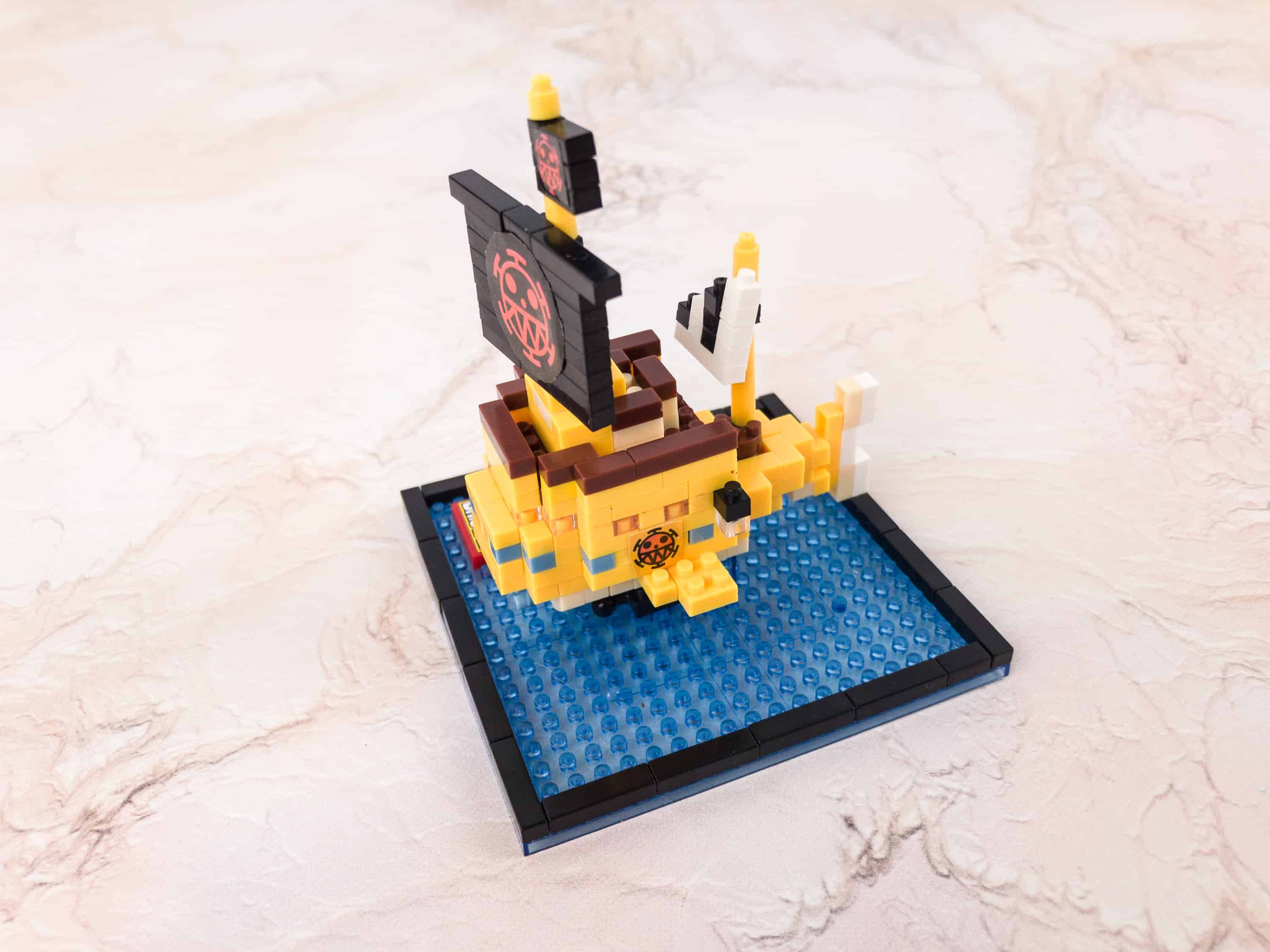 It's looking great from this angle! I did have a tiny bit of trouble with an unclear step (and these mini bricks are TEENSY WEENSY) but we made it happen!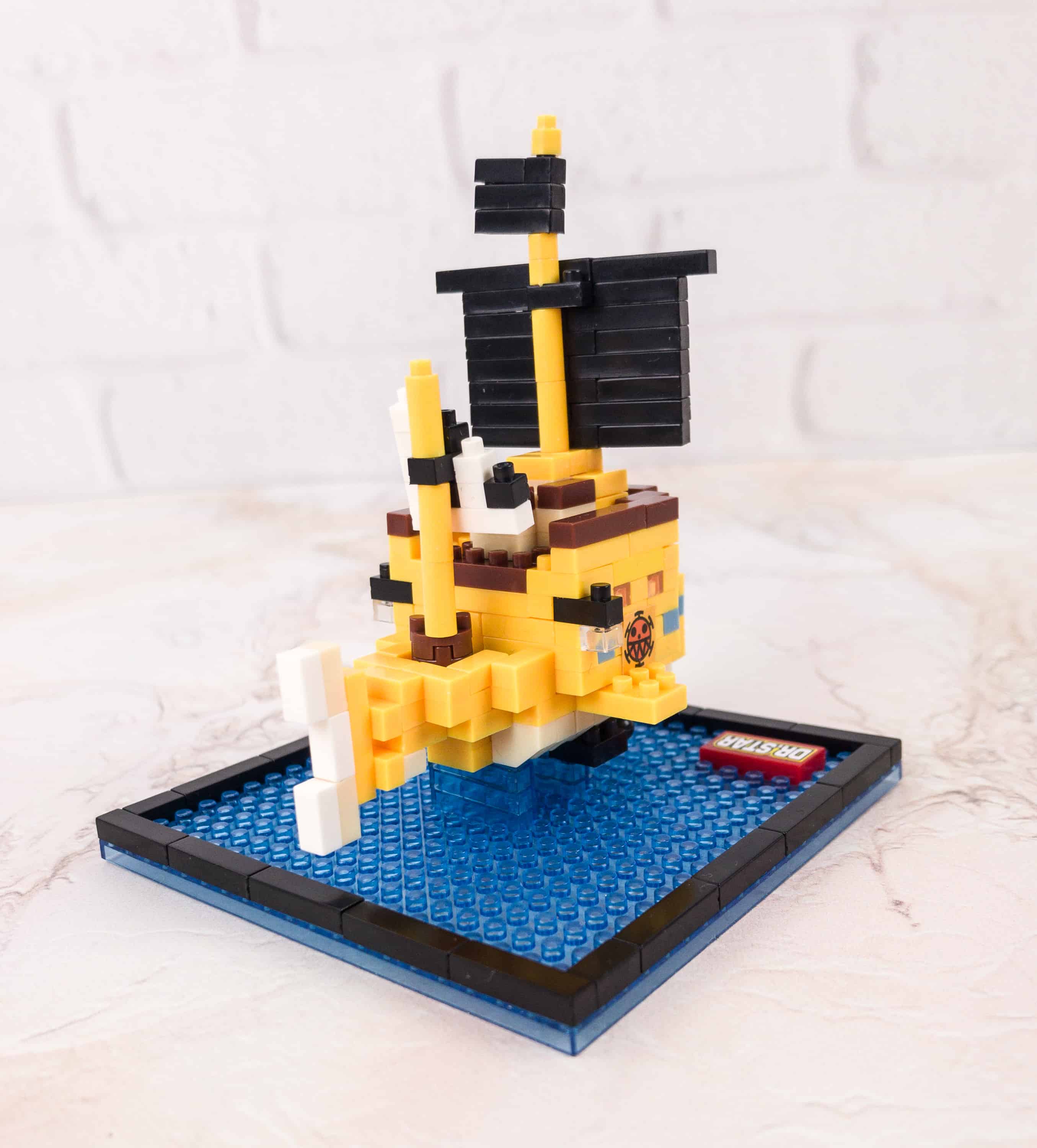 I love that it comes with a base that looks like a pool of water! It's really cool!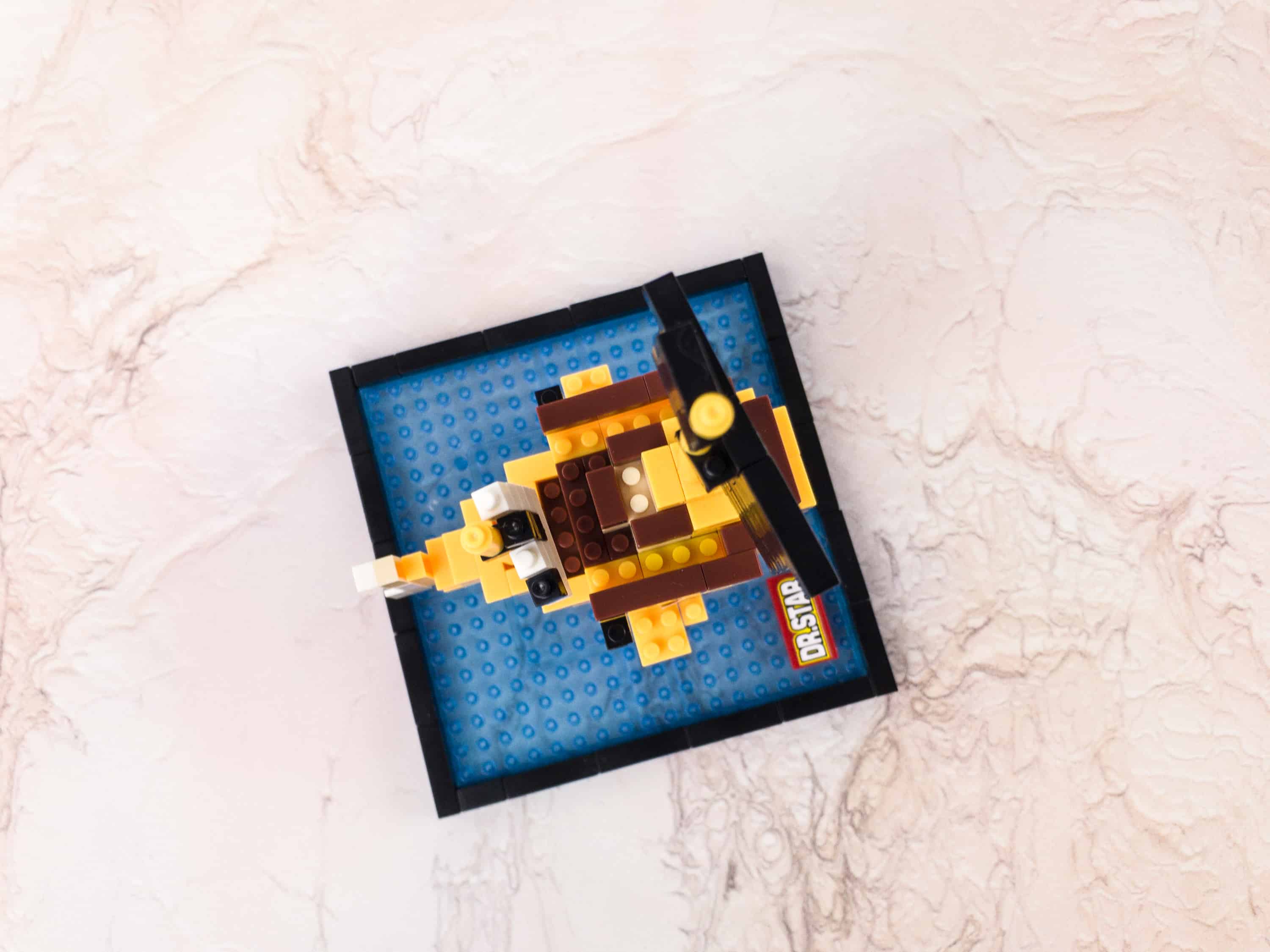 The ship looks ready to sail on the vast sea!
Banpresto Glitter & Glamours Dressrosa Style 9″ Nico Robin Figure ($40 on card, $31.92 on Amazon) Subscribers will receive either Nico Robin or a special upgrade which is Boa Hancock. I got Nico Robin!
Nico Robin is the archaeologist of the Straw Hat Pirates. In the series, she is depicted as tall and slender yet athletic.
The figure comes in 3 detachable parts.
Robin's limbs are very long, especially her legs, contributing greatly to both her fighting capabilities (given the nature of her powers) and overall height.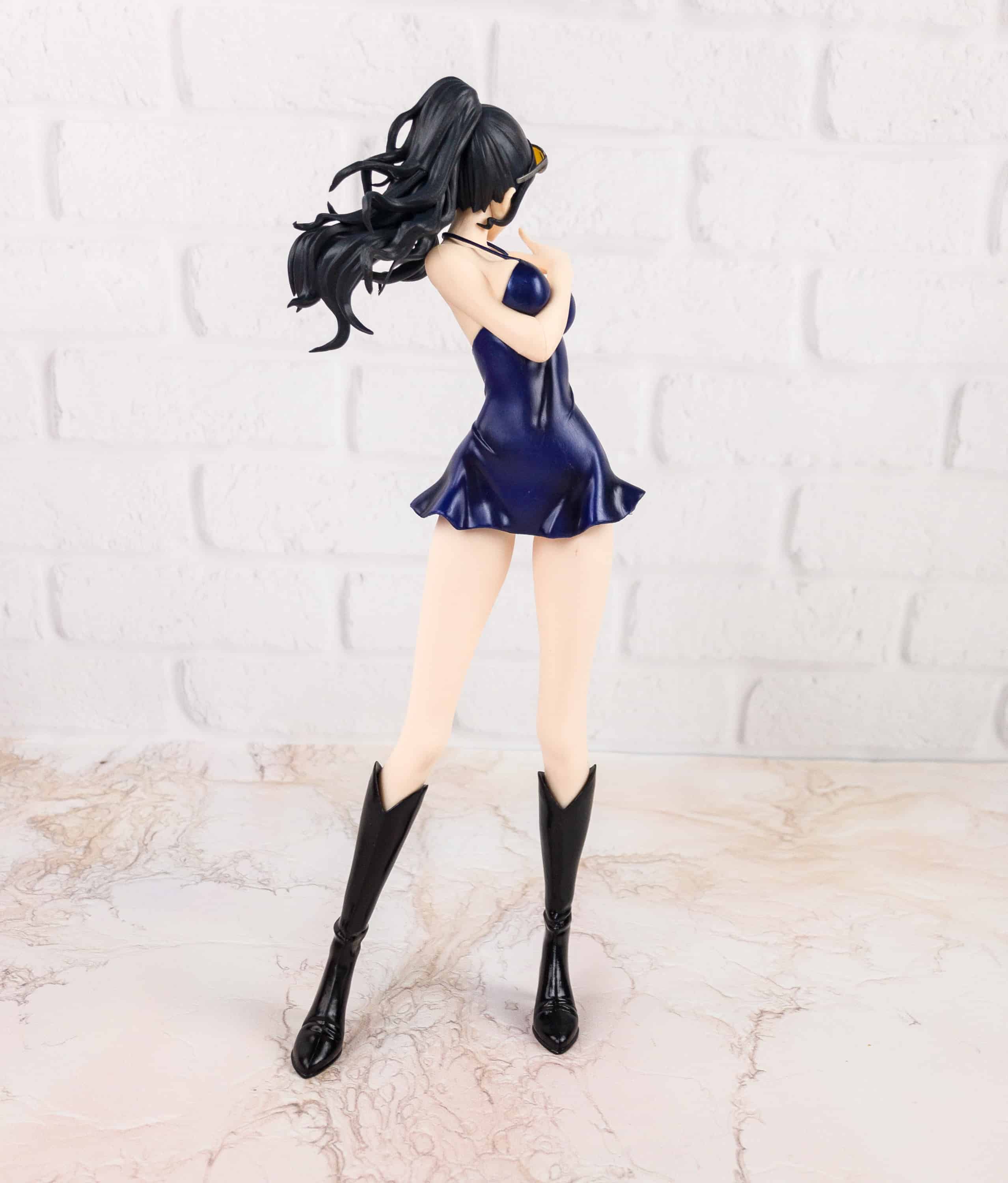 This figure features Nico Robin with a long hair in a high ponytail.
What a beauty! And she's even donning a pair of sunglasses too!
She's wearing a deep blue mini dress and a pair of black high boots.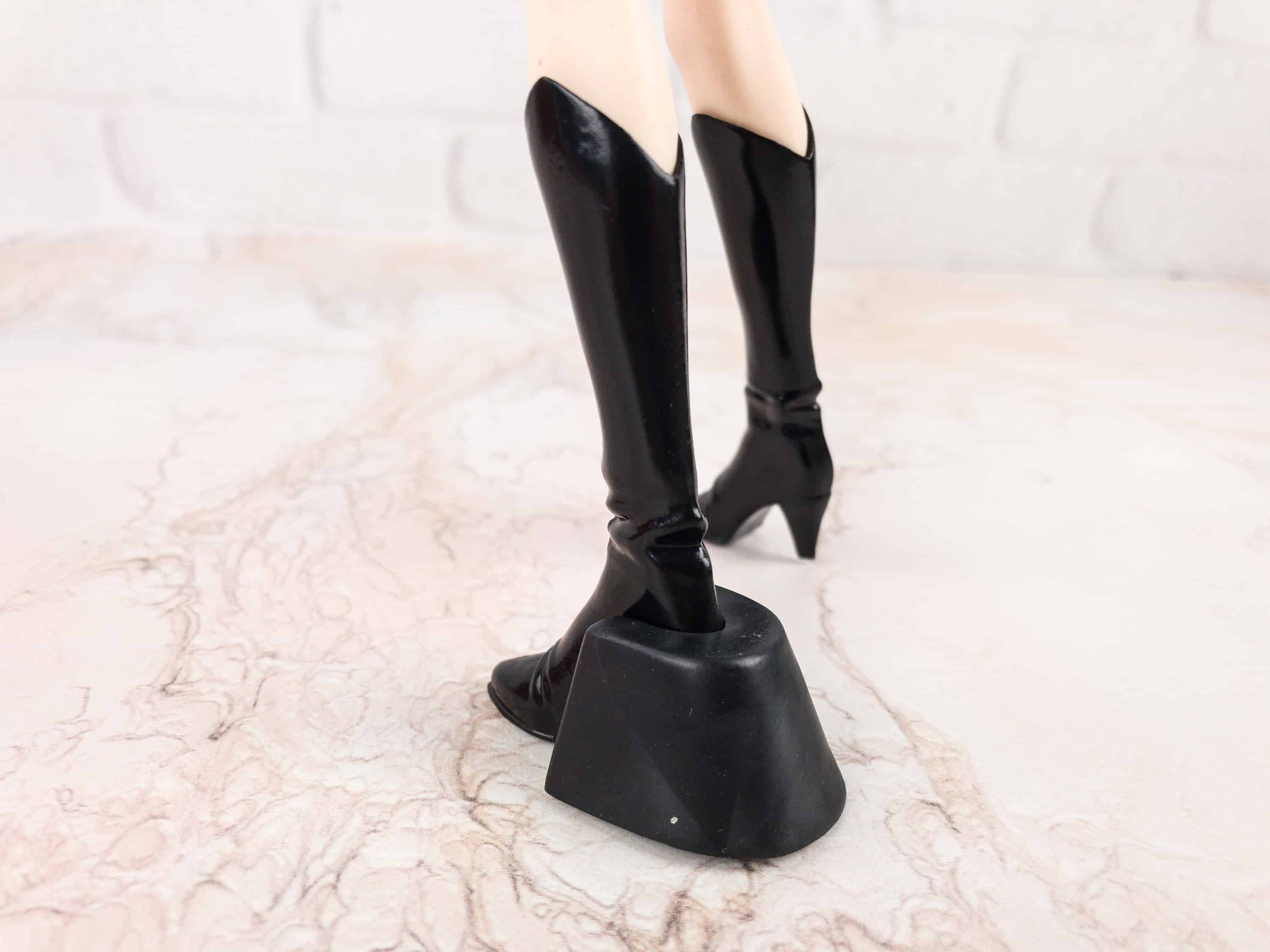 It also comes with a small base so the figure can stand well on its own.
Banpresto One Piece Long Zoukei Figure Luffy Gum Gum Pistol ($26 on card, $25.95 on Amazon) Of course, a One Piece themed box wouldn't be complete without Monkey D. Luffy!
Luffy is upside down?! Seeing the box made me so curious about this figure!
And here it is! The figure comes in 4 detachable parts and they're pretty easy to assemble.
Once assembled, we can see Luffy performing one of his known attacks, the Gum Gum Pistol!
This is Luffy's signature attack; he stretches his arm back then throws a devastating punch. In other words, it is a standard straight punch, augmented with stretching. This attack can be used from short to long range. Luffy would typically increase the striking reach of fist by 'charging up' by means of first repeatedly swinging his un-stretched punching arm around before using the spinning force to both stretch his arm to its limits, and to maximize the hitting power.
That gum gum pistol is so high, so the figure actually stands a whooping 35 cm!
Look at that impact!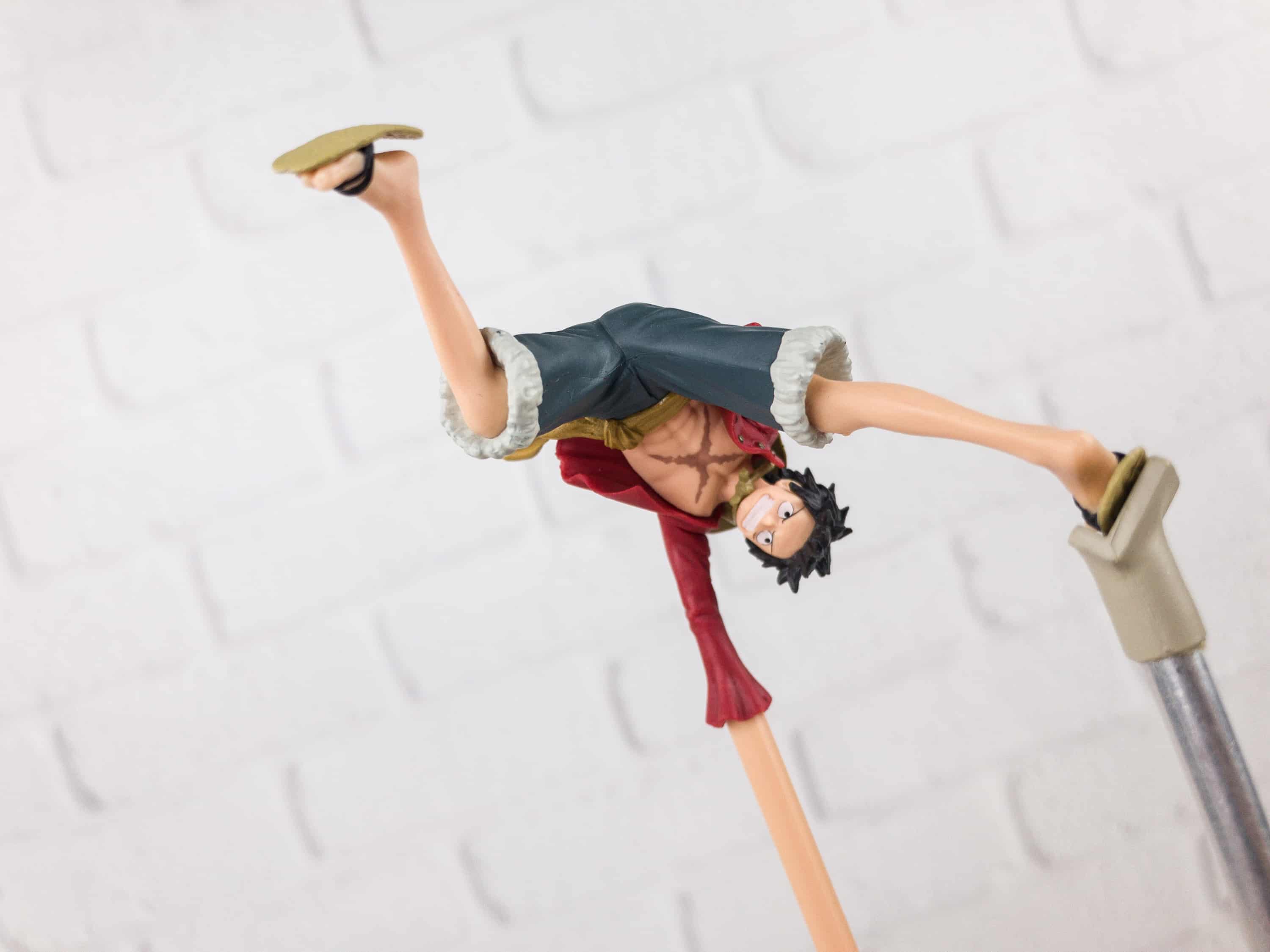 Excellent detailing! Banpresto never fails us!
I'm more than satisfied with this month's One Piece loot! It made me really excited when they announced that they will have a part 2 for this Loot series and now that it's here, I couldn't be happier. I love all the figures that they included the box, especially Nico Robin and Luffy. Lootaku is an awesome subscription for anime and manga fans! With high-quality and licensed items sent to my door monthly, I must say it's worth every penny!
What do you think about Lootaku?