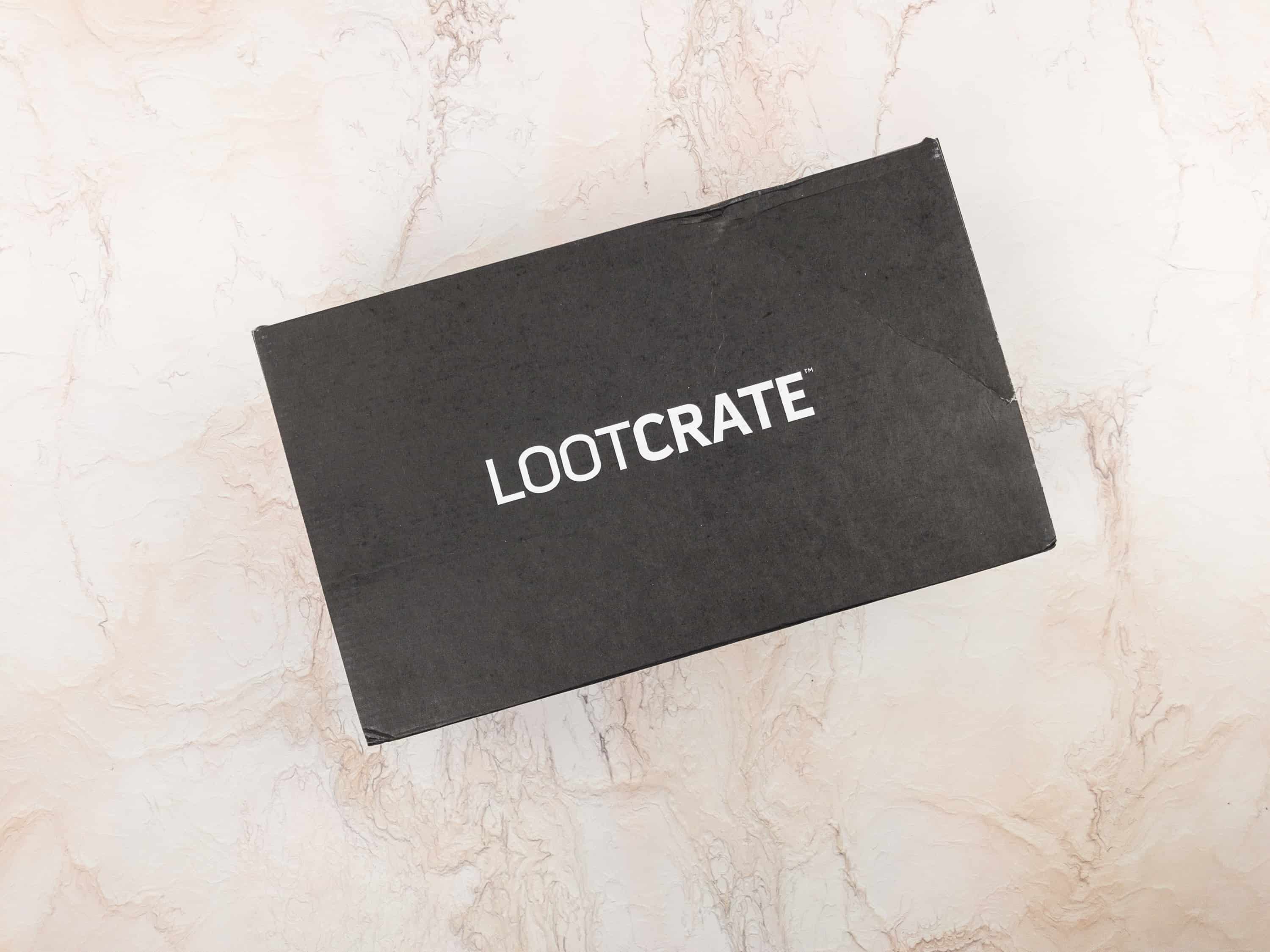 Loot Crate's theme for January is DISCOVER!  Loot Crate is the original nerd subscription box for geeks & gamers. Every month you'll get awesome, mostly exclusive geeky pop culture items curated around a theme for $21.99 per month, shipped.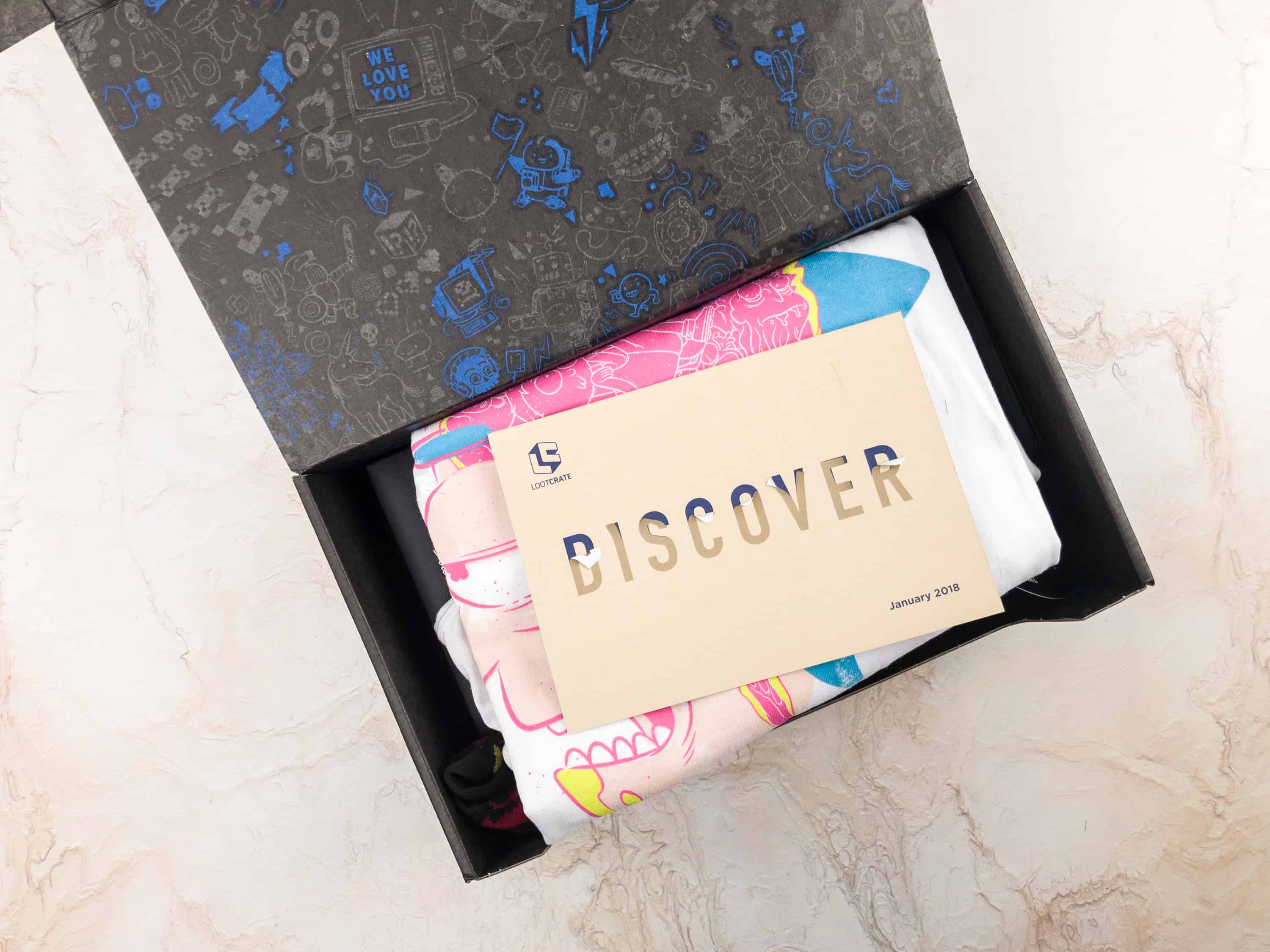 DEAL: Save 15% on any subscription when you use this link and coupon code HELLOSUBSCRIPTION15.
OR Get 30% off when you subscribe to any Loot Crate & Loot Gaming plans, plus free Deadpool Bunny Slippers!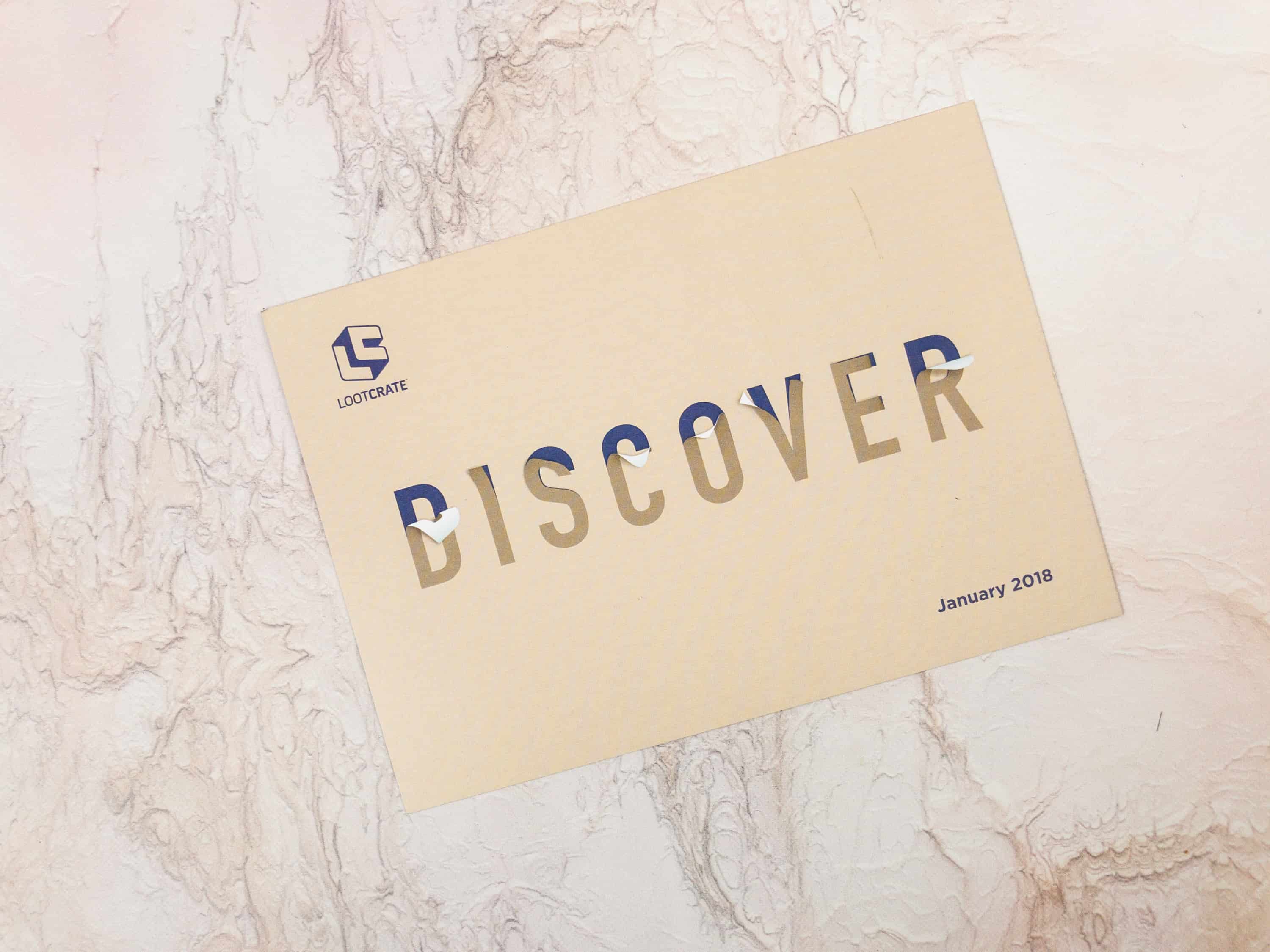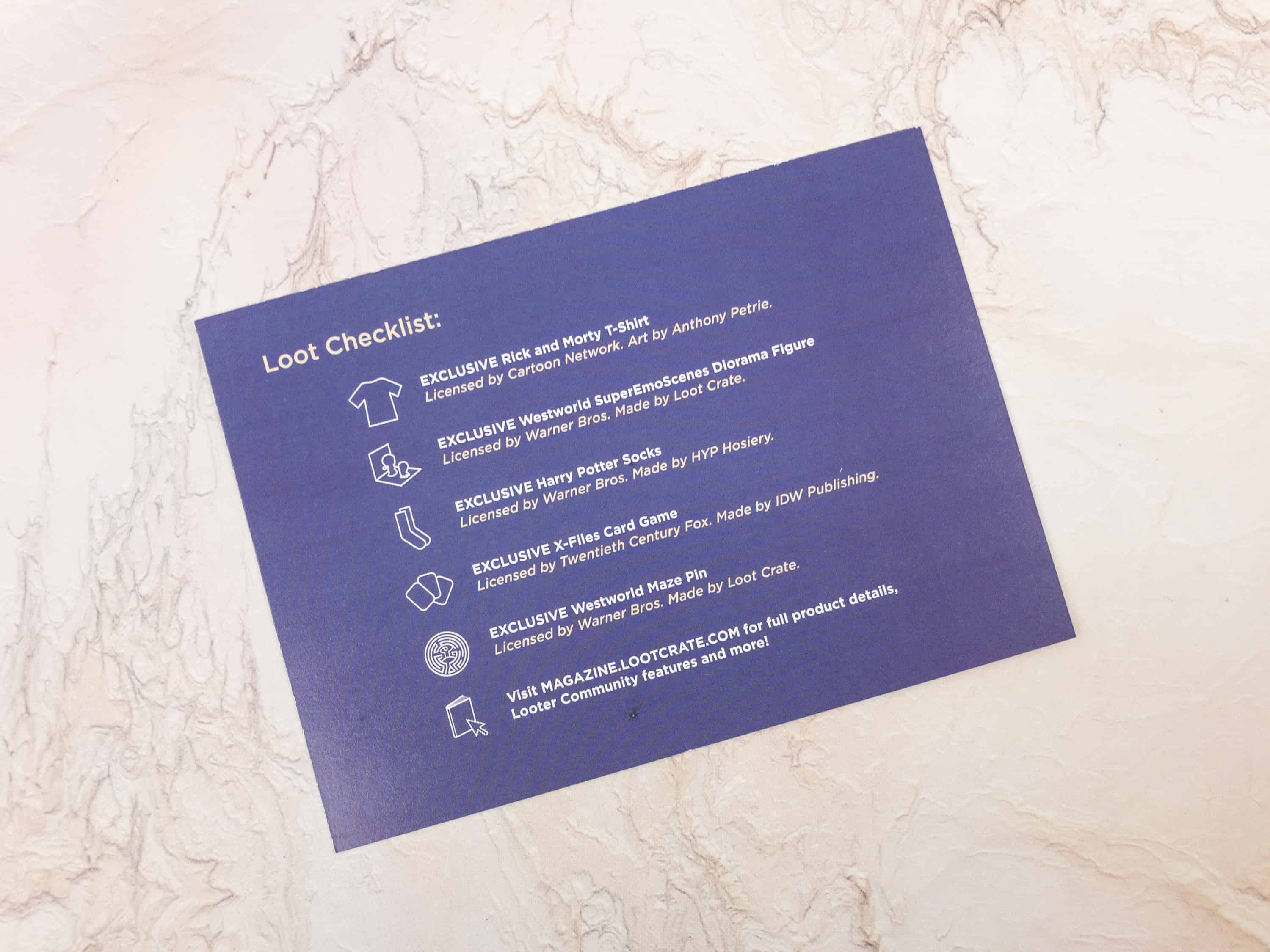 The card lists all the items in the box.The magazine is now available online.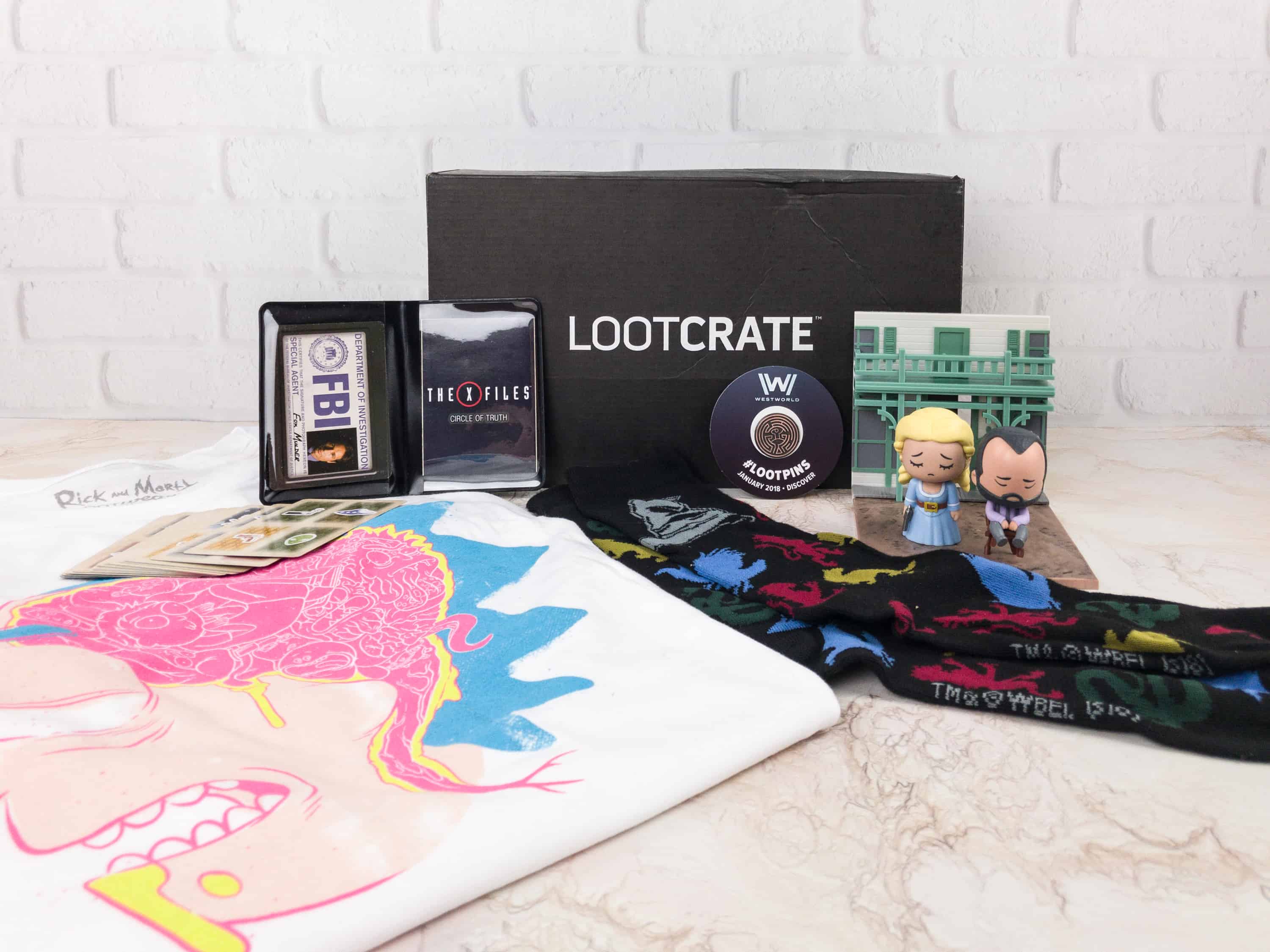 Everything in the January 2018 box!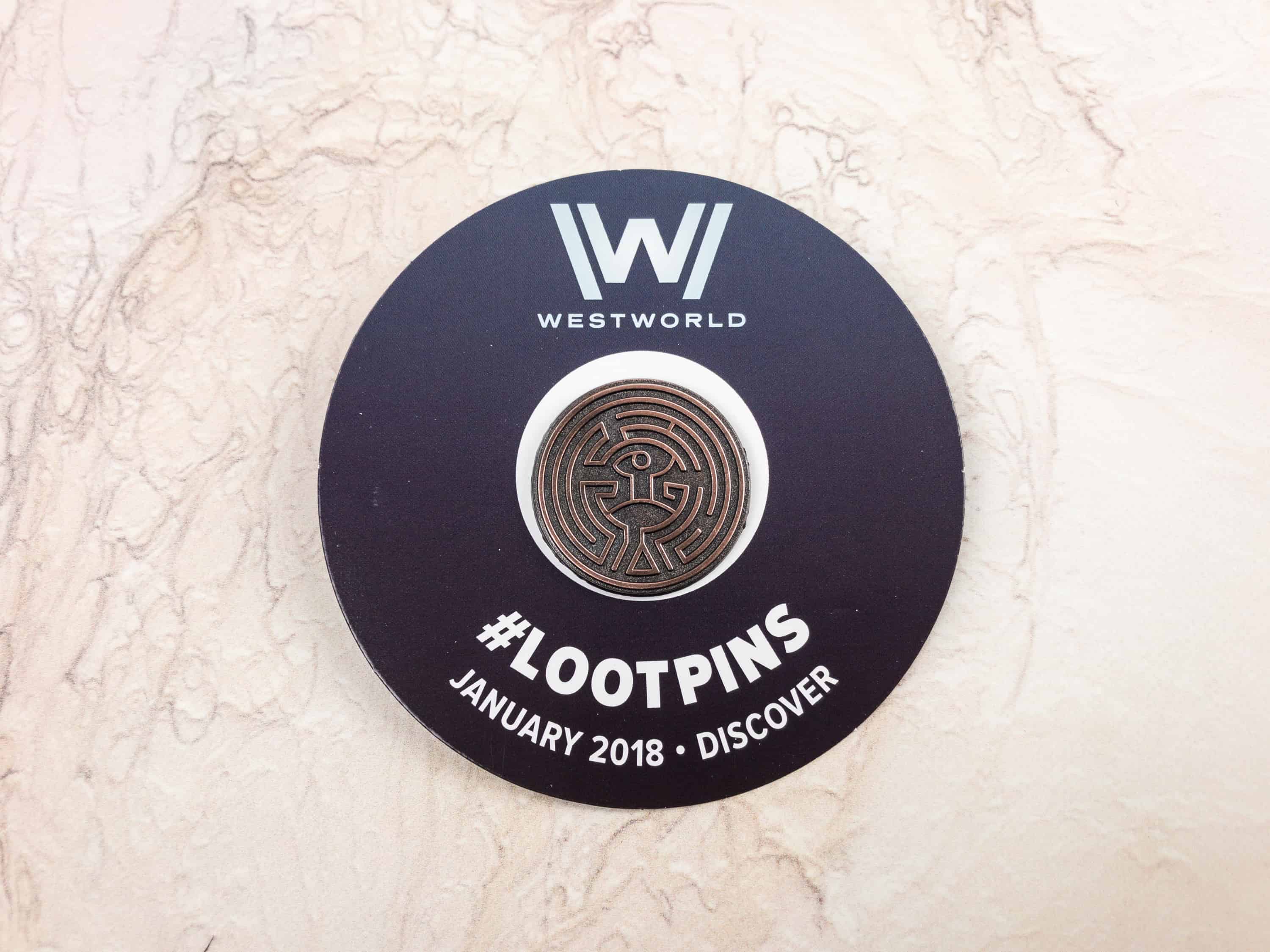 Discover Loot Pin. Every month, a cool pin is included in the box. This month, it's the Westworld maze!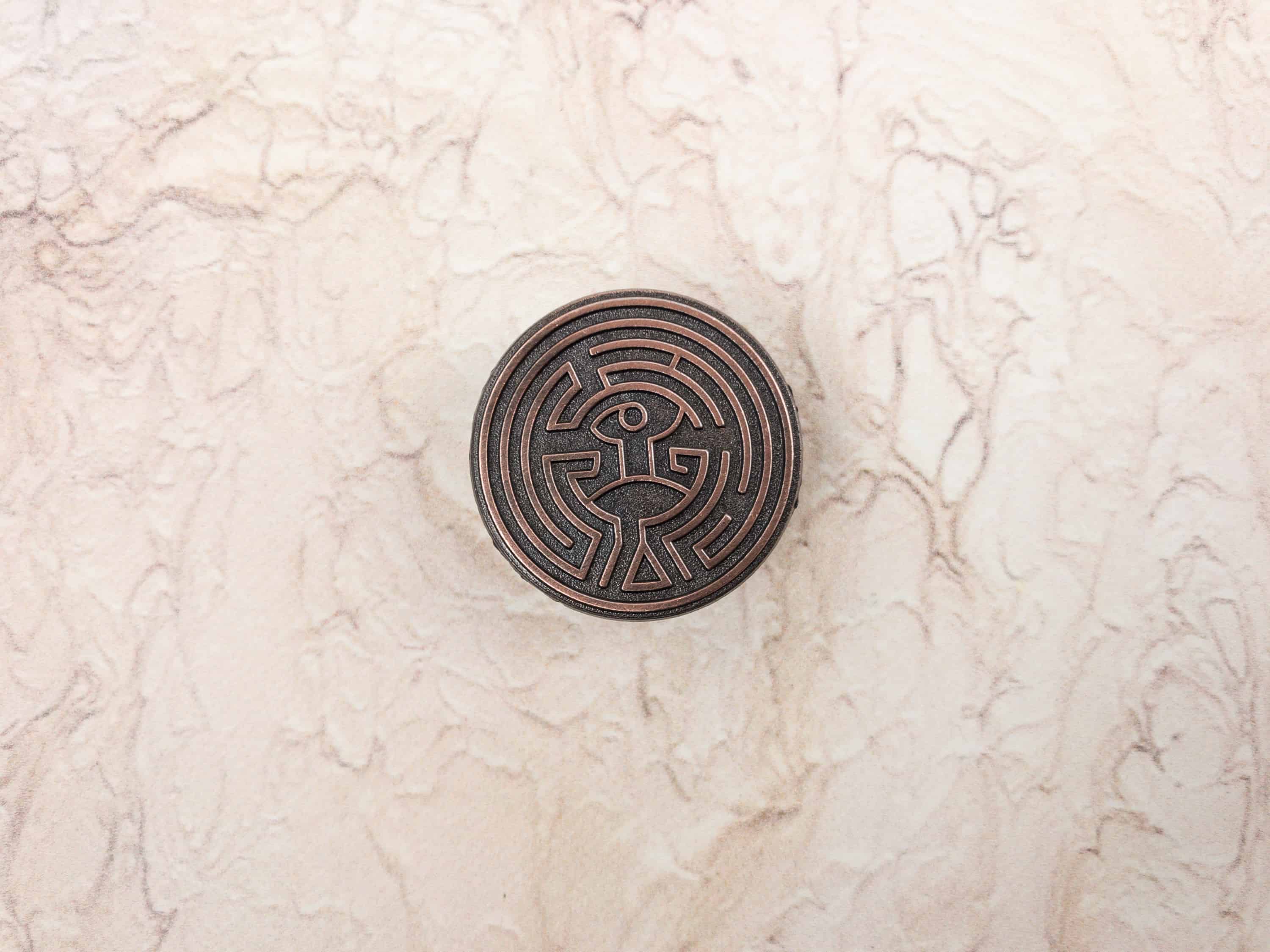 The Maze is a symbol seen everywhere in Westworld and throughout the history of the park. It is also a representation of Arnold Weber's theory of creating consciousness.
Rick & Morty Shirt. Featured on this month's shirt is a colorful artwork of what's inside Rick's brain!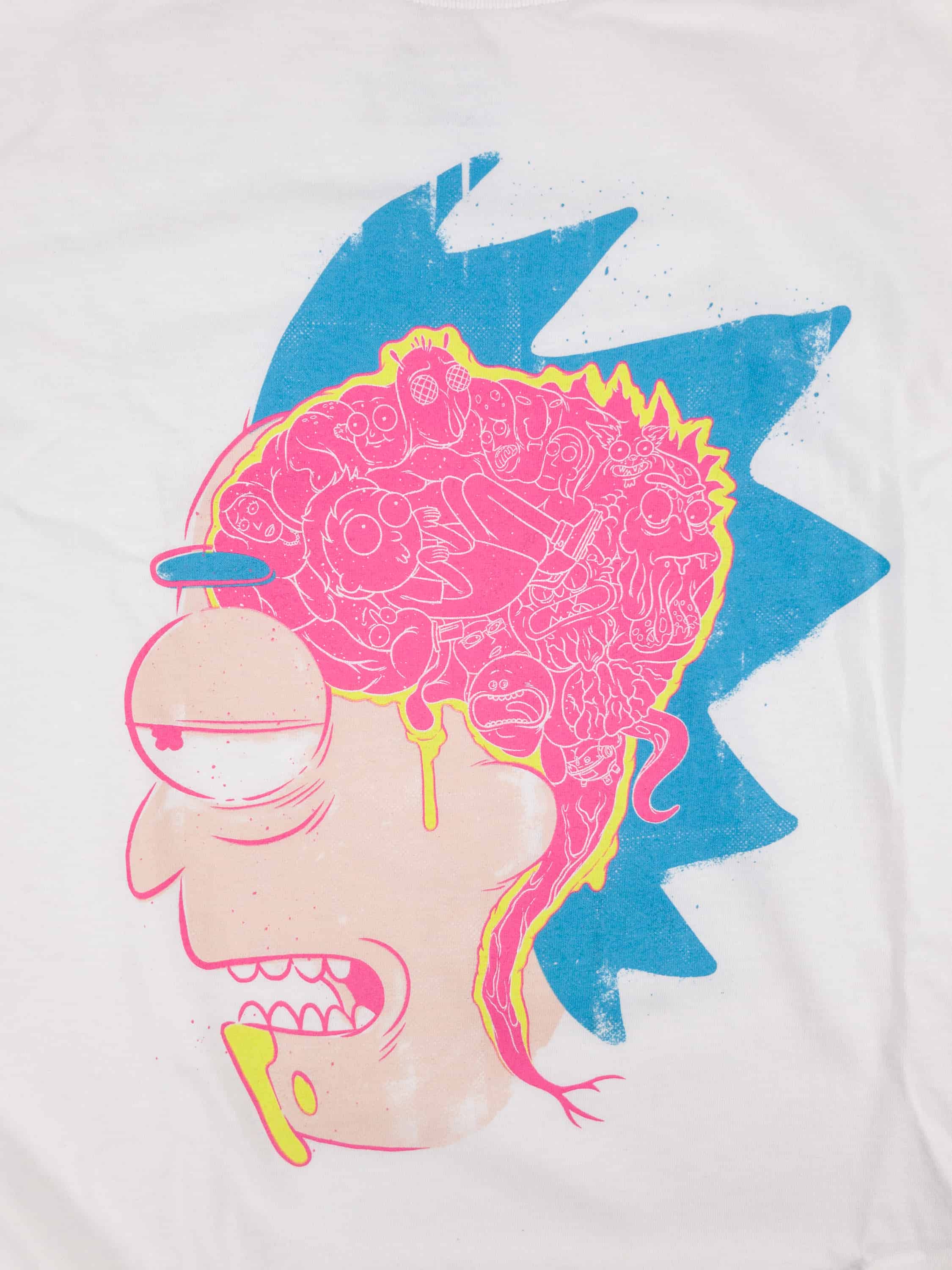 Rick is a genius scientist capable of creating complex scientific inventions, and that includes the world's first amusement park inside the body of a living human.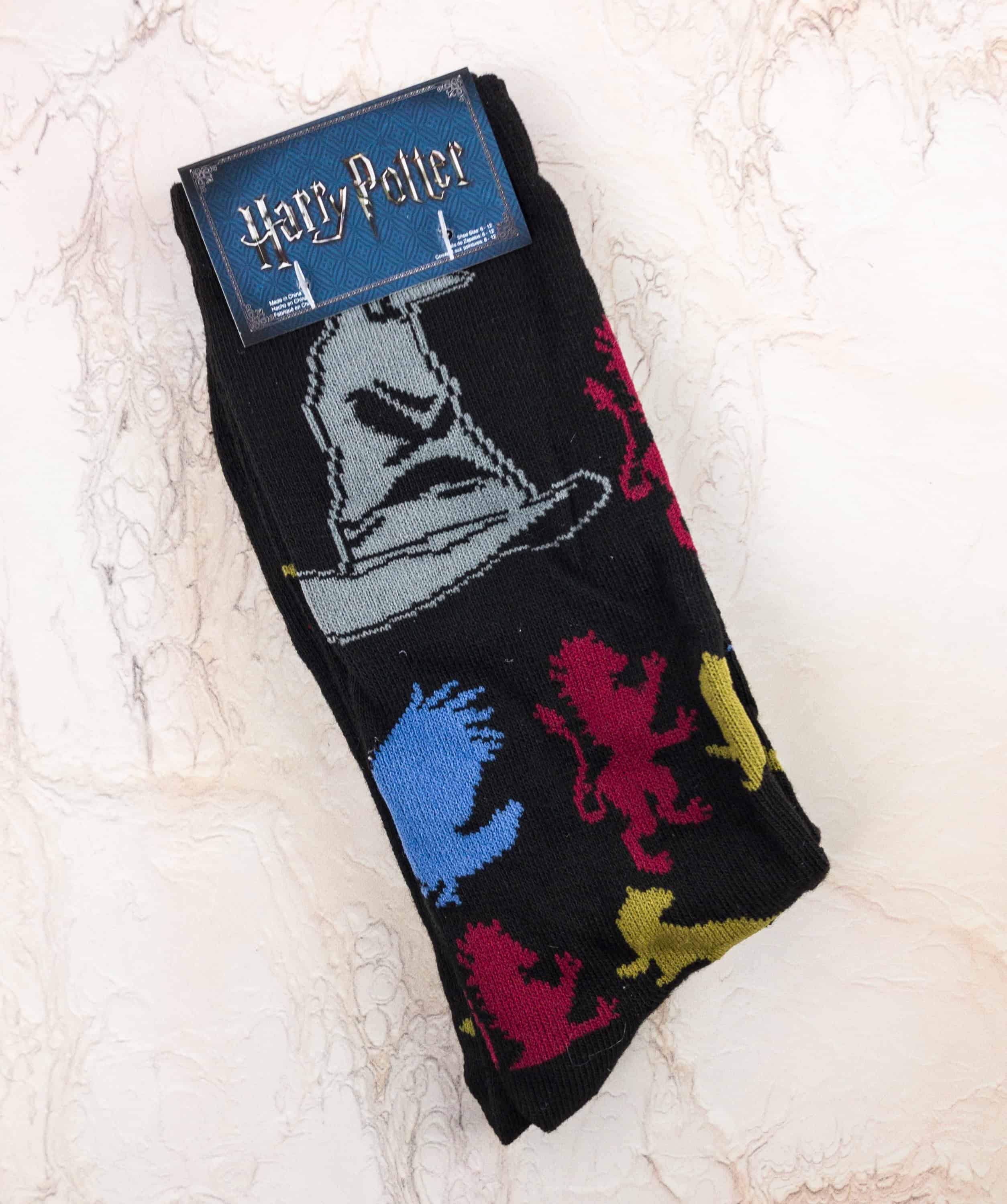 Harry Potter Socks. As Potterheads, we're glad that we got socks with a house neutral design.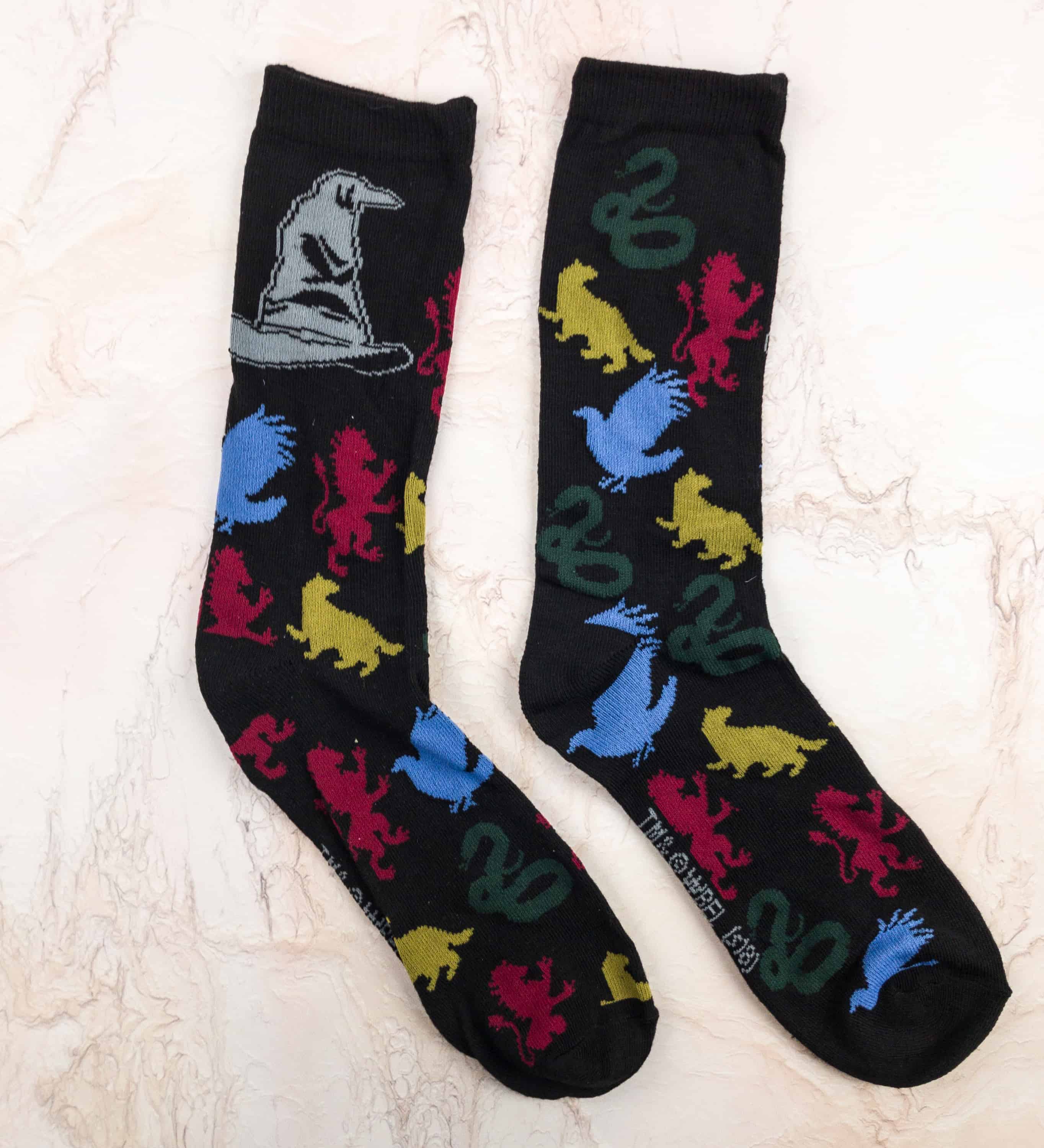 The socks feature the sorting hat and each of the Hogwarts houses' emblems, as well as their color! Bonus – everyone in the family will want to wear the socks!
X-Files Card Game. This is a micro card game from the popular sci-fi series X-Files.
It contains 18 double-sided cards, 2 character cards, instruction booklet, and a plastic wallet for holding the game.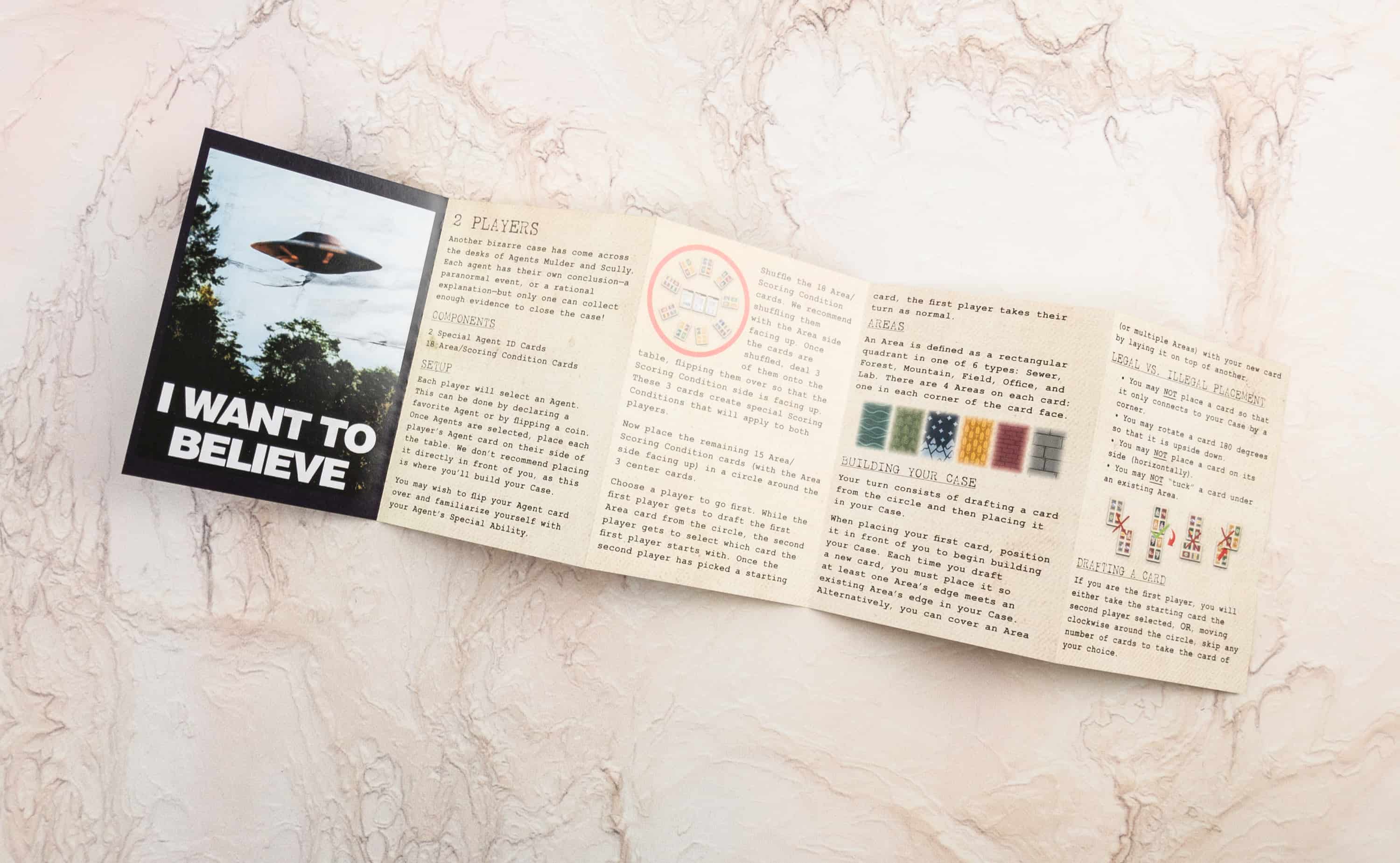 There's an info sheet on how to play and what you can expect from the game.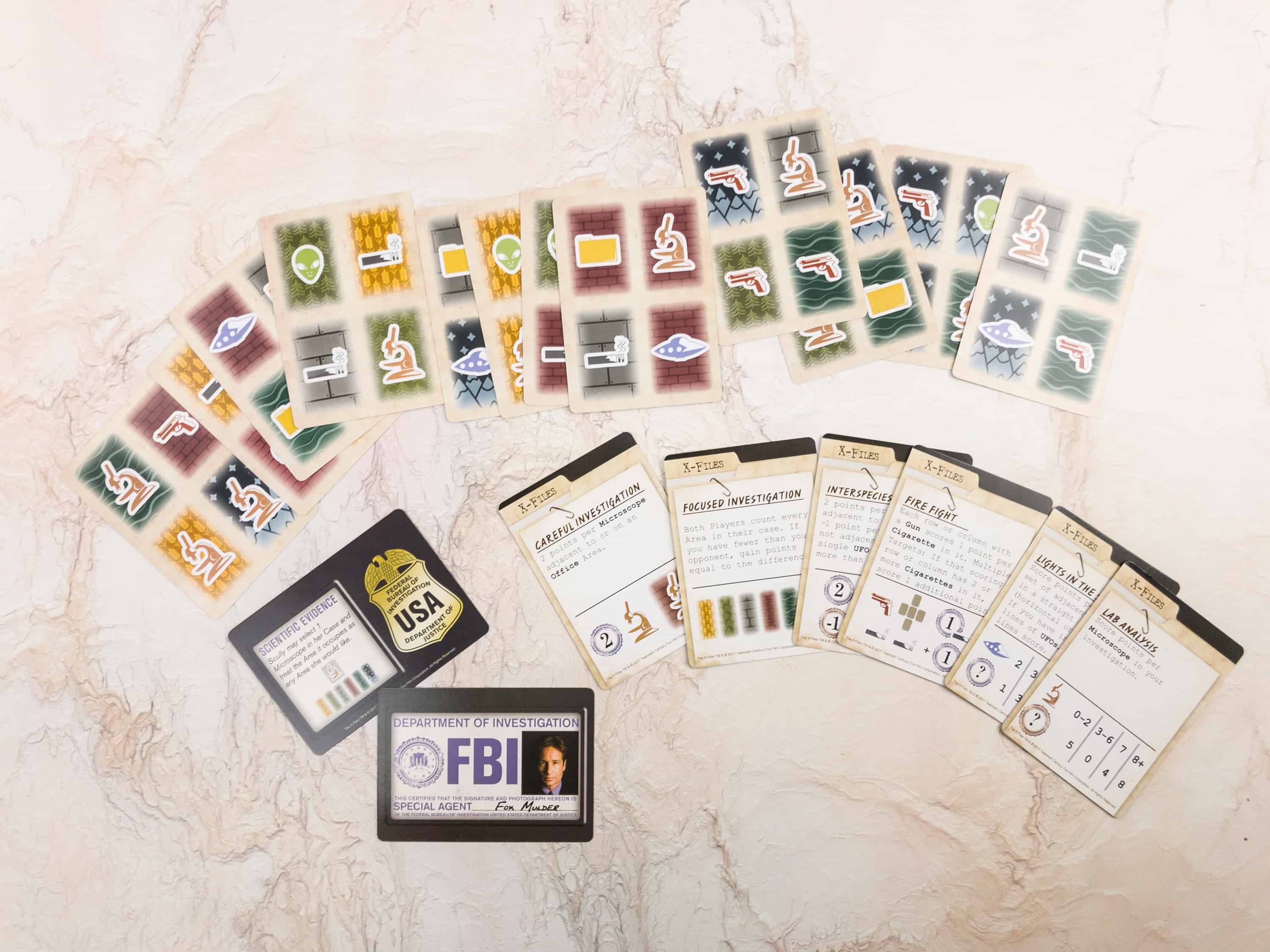 Each double-sided card features four rectangular areas on the back and a scoring rule on the front. Here's how you play it: you deal out three scoring rules at random, and then arrange the remaining 15 cards face down in a circle. Players take turns drafting the cards to build their case, and the player whose case is worth the most points at the end wins.
Westworld Dolores Abernathy & Arnold Weber Figure. We got another item from Westworld and it's a set of figures featuring Dolores Abernathy and Arnold Weber.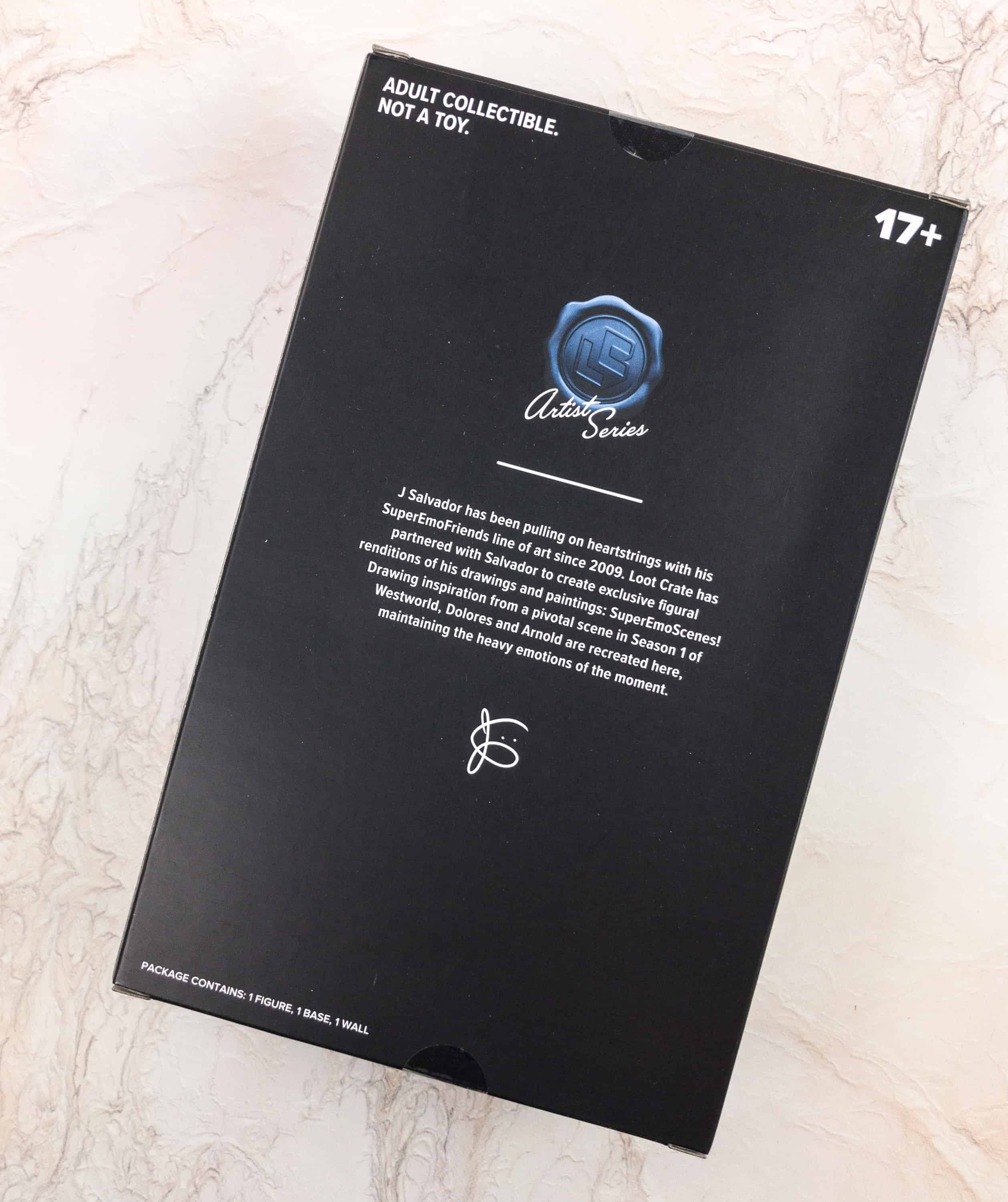 This set comes from J Salvador's SuperEmoFriends line.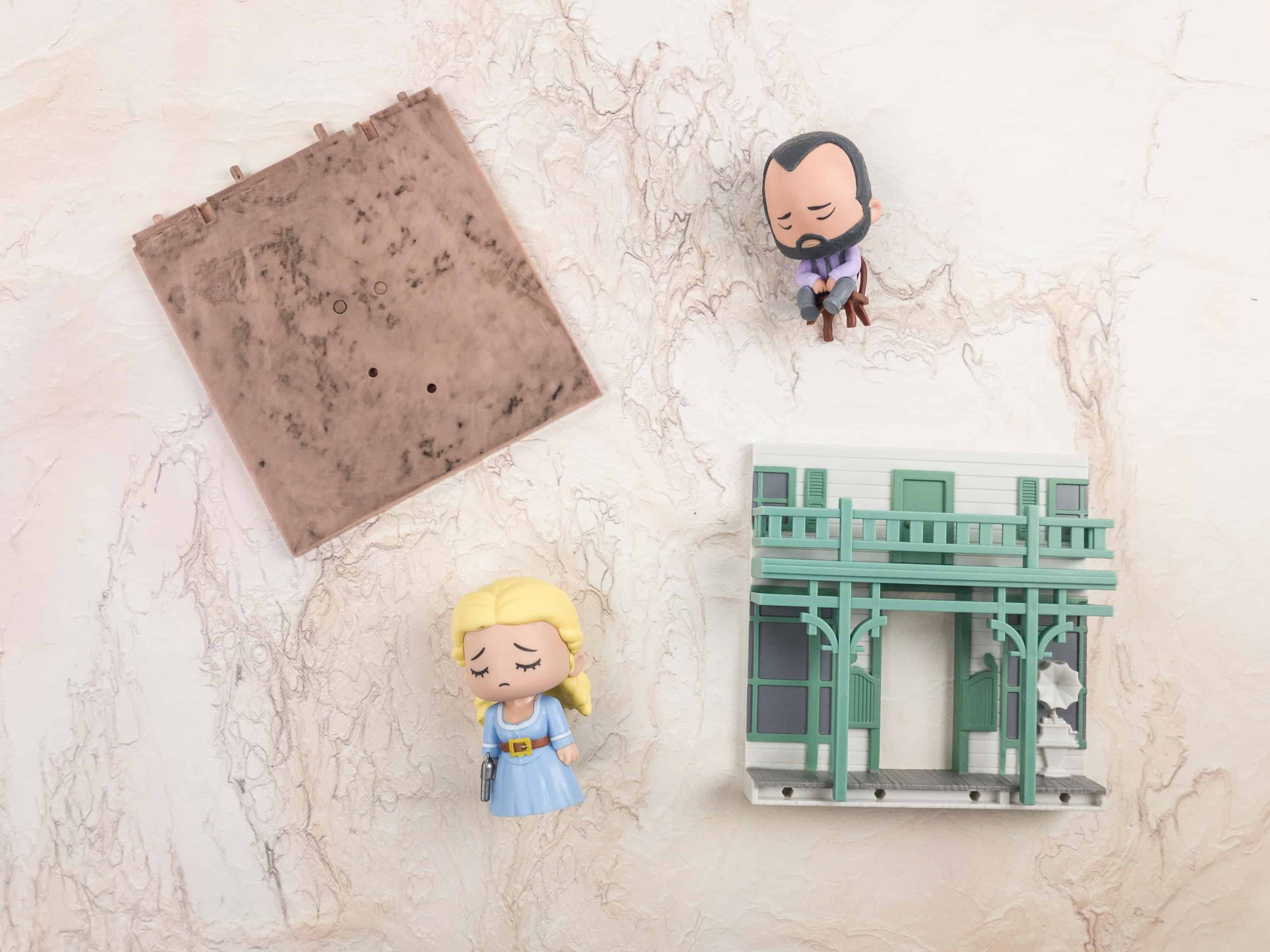 It comes with 4 easy-to-build parts.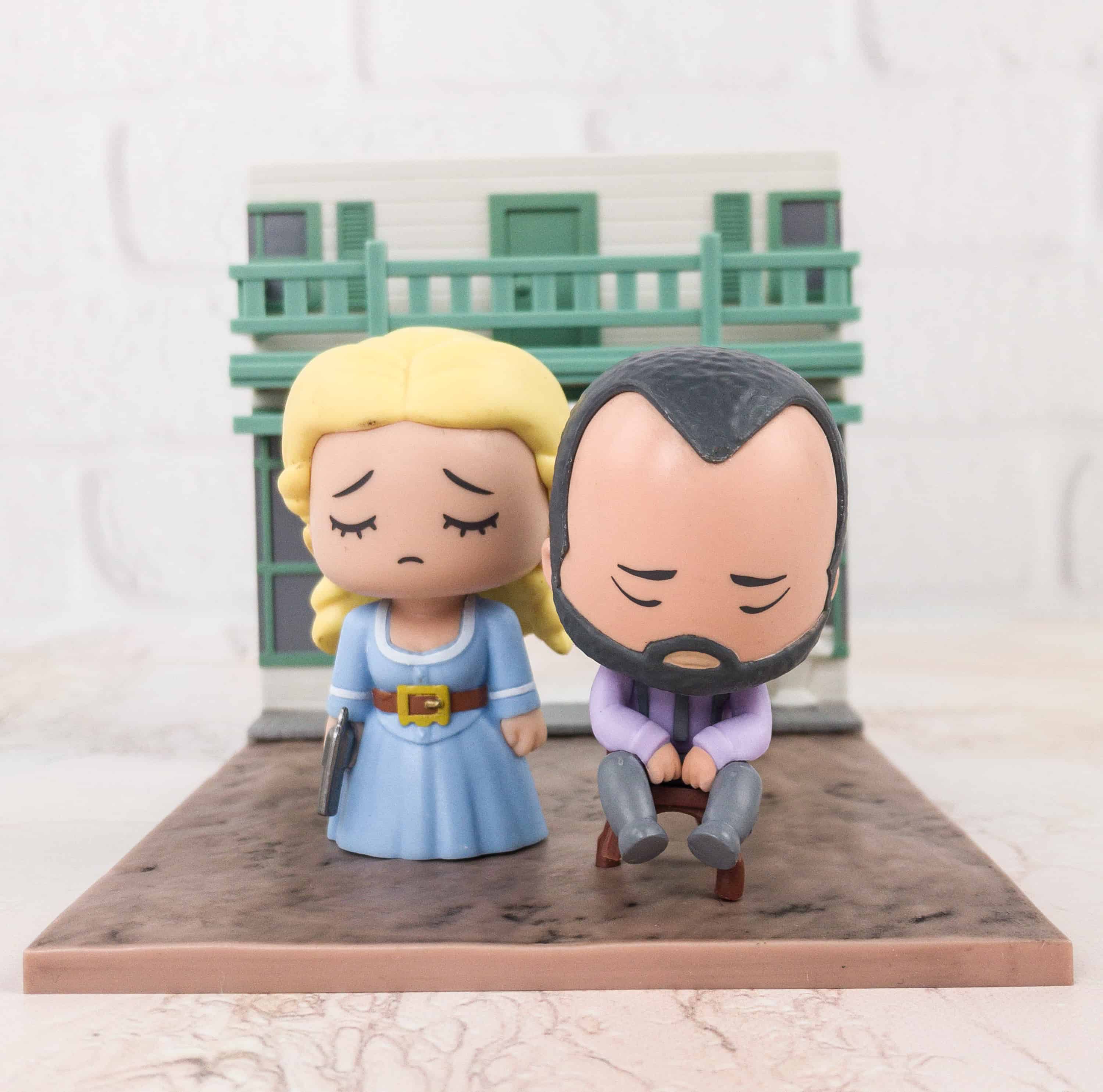 The set relives an emotional scene from the series!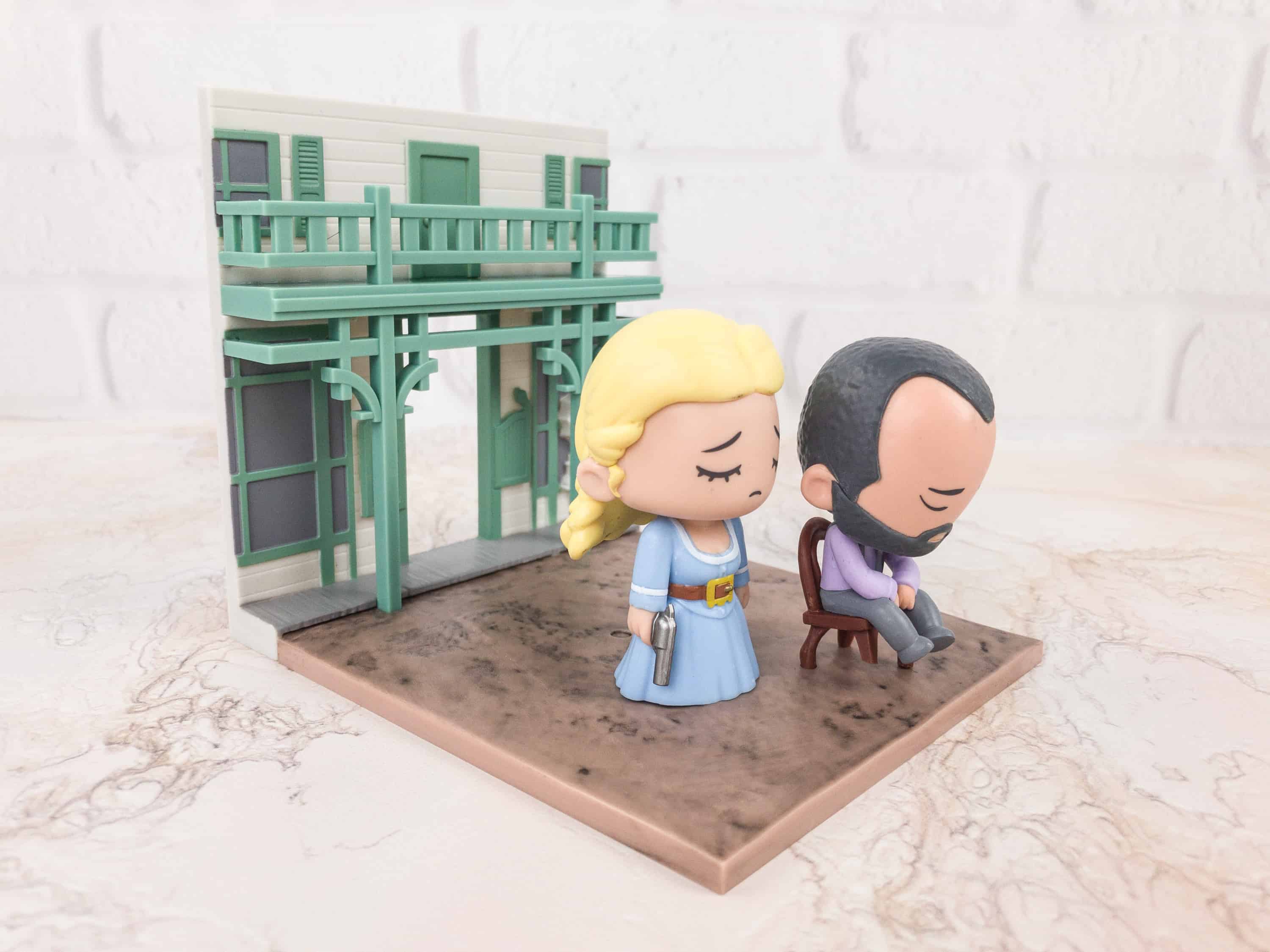 I love every detail on this one!
Dolores Abernathy is the oldest host in Westworld, which was built by Arnold Weber. And the two seem to have a special connection to each other. Well, you can sense it from this figure! The diorama has some filled in holes that are a bit odd, nobody knows why they're there (Dolores is free standing).
I am pretty impressed by the Westworld items, especially the cool maze pin, and the diorama adds extra dimension to a figure collection. We even got a Harry Potter item, and the card game looks cool as well. The inclusions are really fit for the theme DISCOVER! I don't love a white shirt but Rick & Morty fans were pumped for the tee. I'm hoping that Loot Crate's current obsession/deal with SuperEmoFriends runs out soon – I'm not a superfan of the style.
What did you think of this month's Loot Crate?