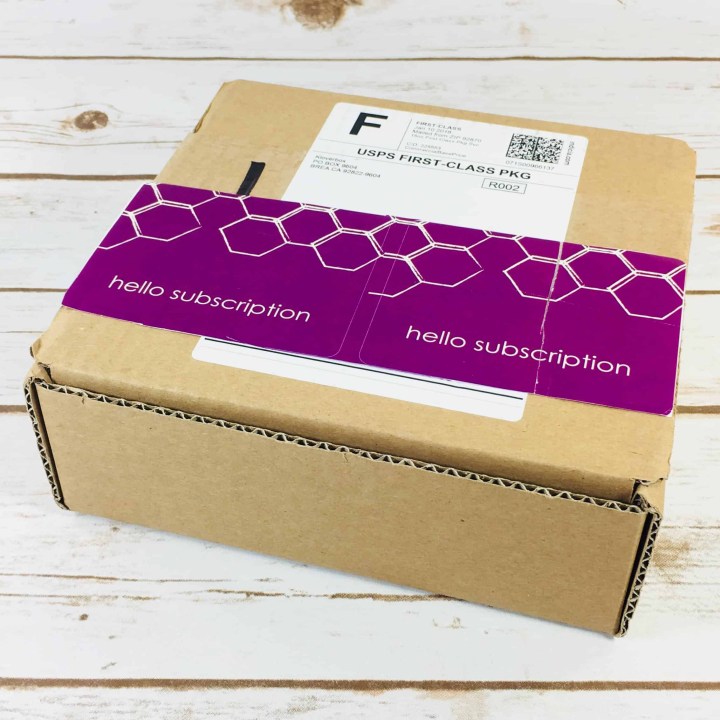 Kloverbox is a unique natural and cruelty-free beauty and lifestyle subscription box delivering the purest in beauty, nutrition, health, and home essentials. It is $25 a month and is available in 1, 3, or 6-month terms. The 1 and 3-month subs automatically renew until canceled.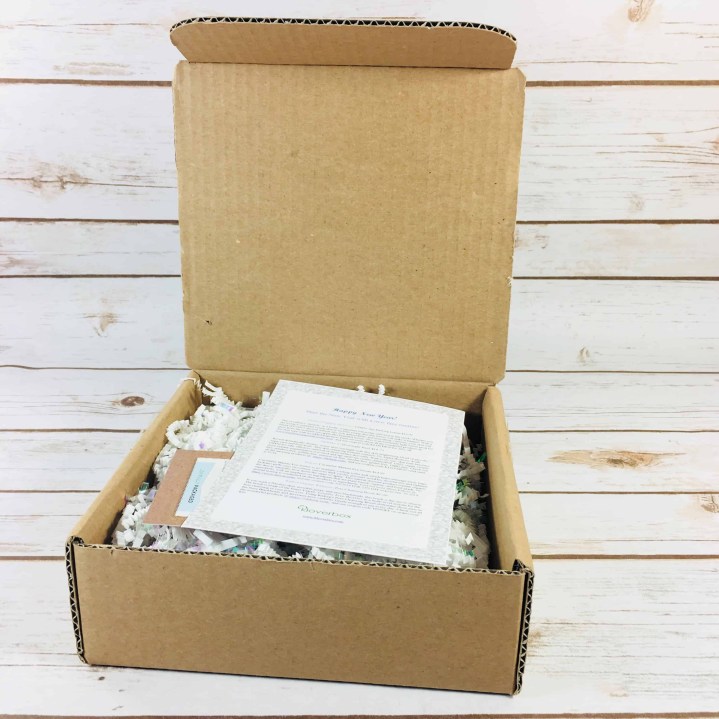 DEAL: Save 10% on your whole subscription with coupon code HS10!
I loved the sparkly squiggles mixed in with the white paper ones!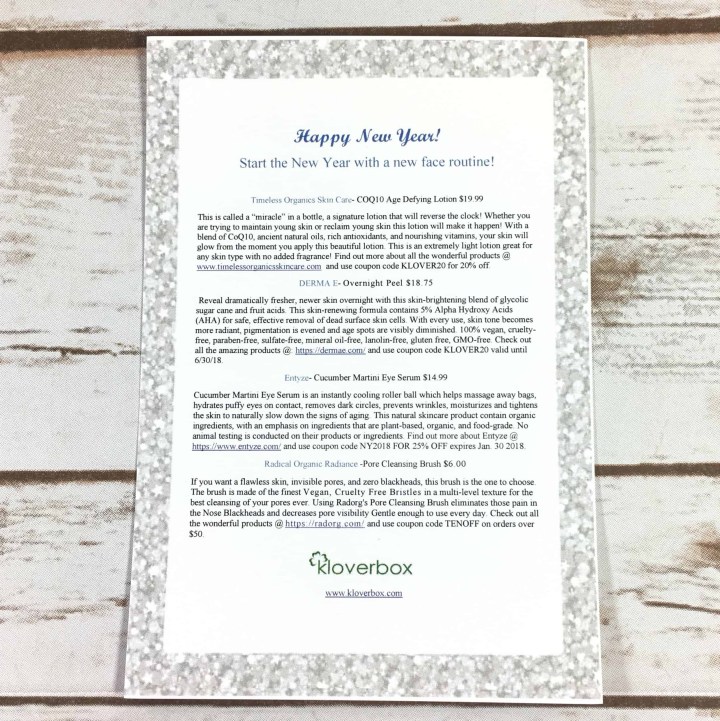 The information card contained a list of all the items in the box along with coupon codes for some of the items so if you fall in love with a product or want to discover a new item from a particular brand you can save some money!
Everything in my box! All of this month's items are for use on the face. The glass item was protected in bubble wrap.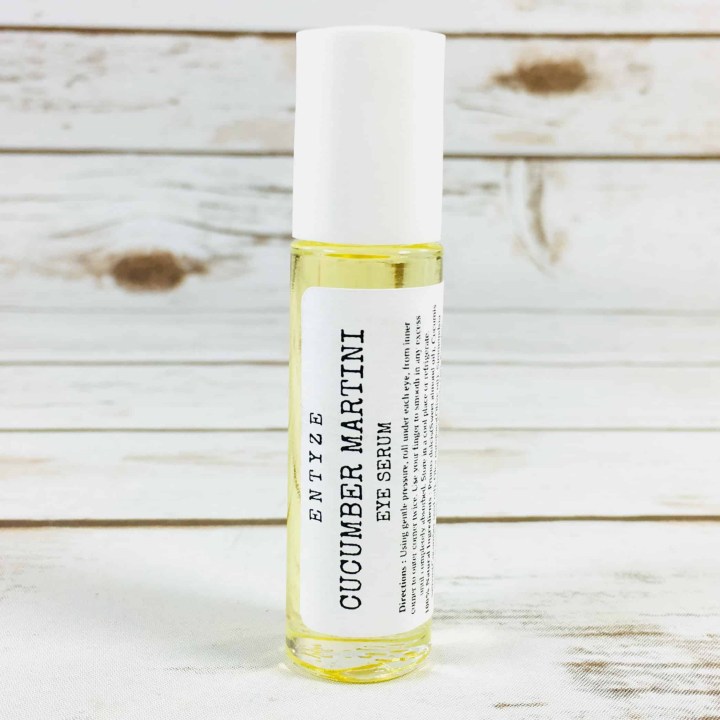 Entyze Cucumber Martini Eye Serum ($14.99) I am loving this eye oil! It goes on silky and helps hydrate my under eye area, which I would like to keep line-free as long as possible.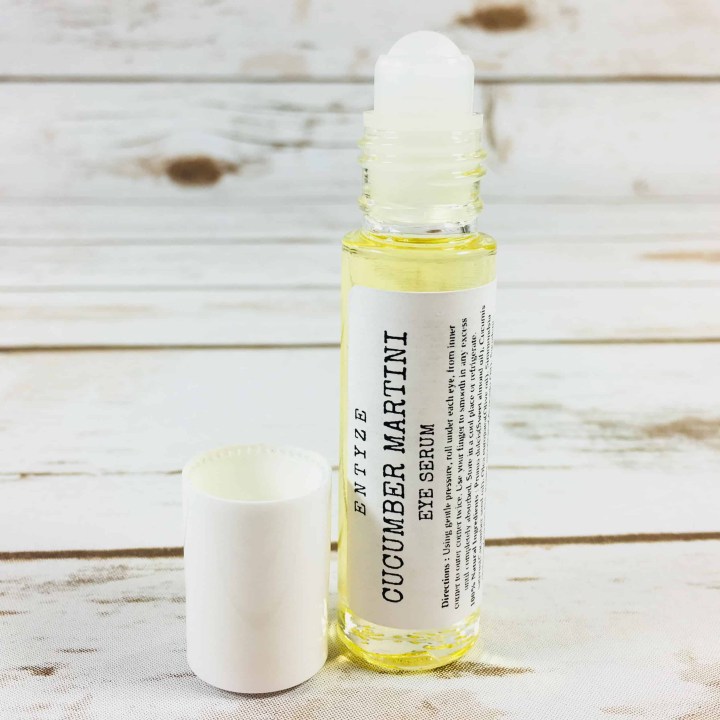 It has a roller ball applicator, which you roll under the eyes and just below your brow bone. I used my ring finger to gently massage the oil in.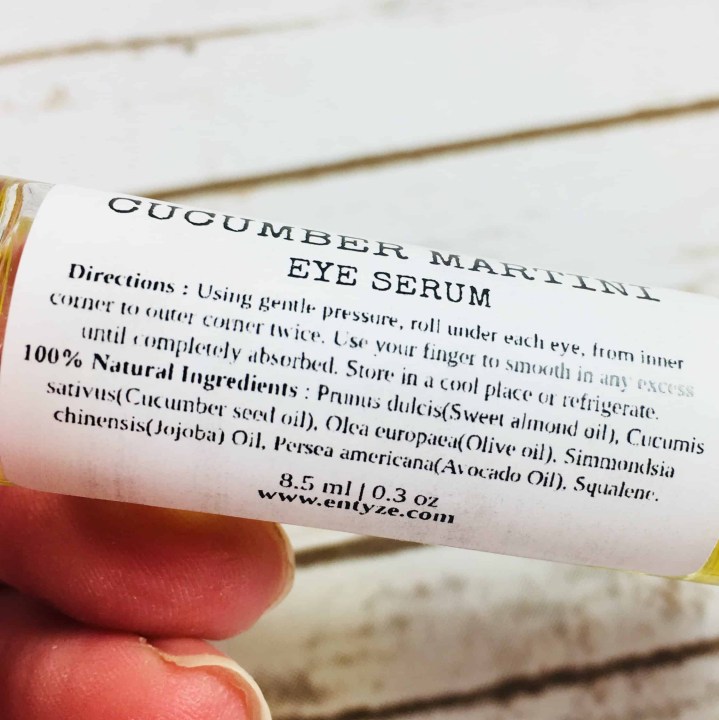 The ingredients are natural and the oil smelled a bit like cucumber. This is exactly the kind of eye product I prefer, one that is very emollient.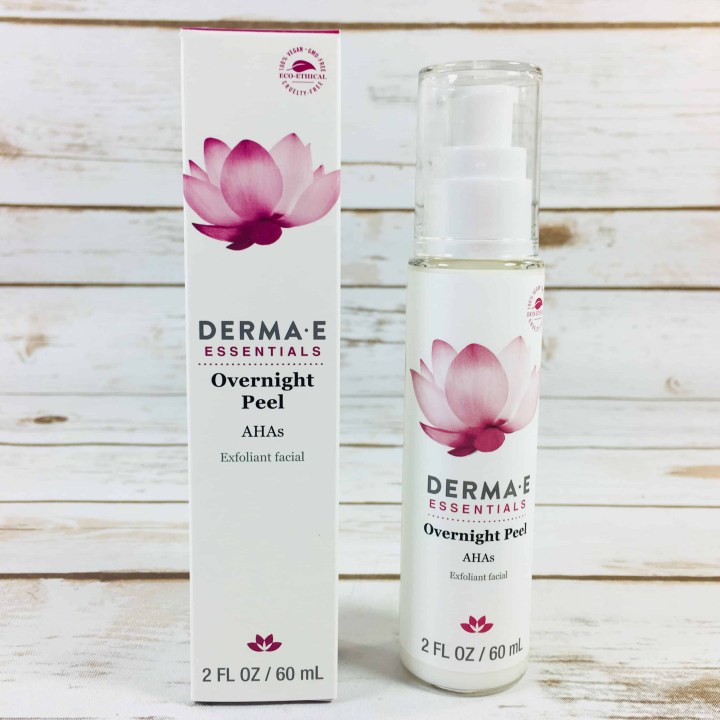 Derma•E Essentials Overnight Peel with AHA's ($18.99) is supposed to "reveal dramatically fresher, newer skin overnight" by removing dead skin with alpha hydroxy acids, such as malic, stearic, and lactic acid.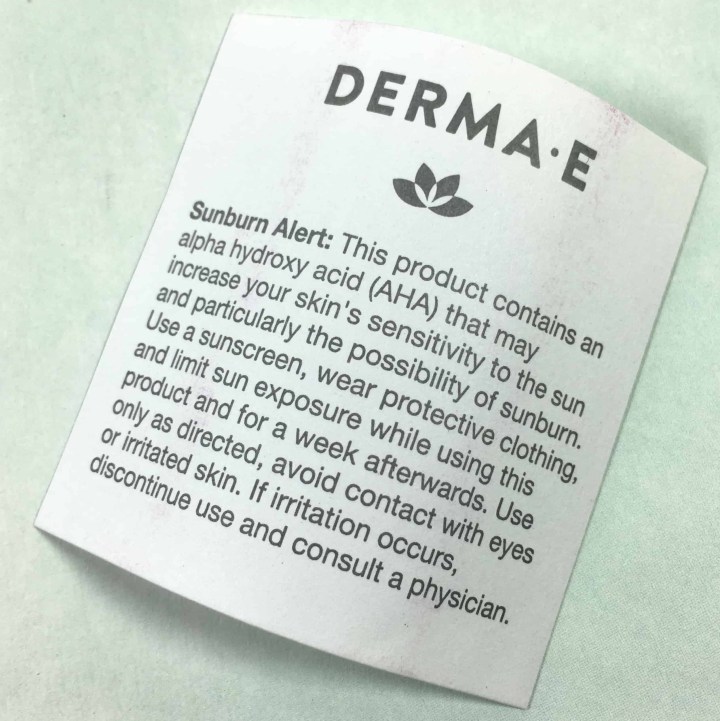 I found a warning to remind users to wear sunscreen, which everyone does everyday, right?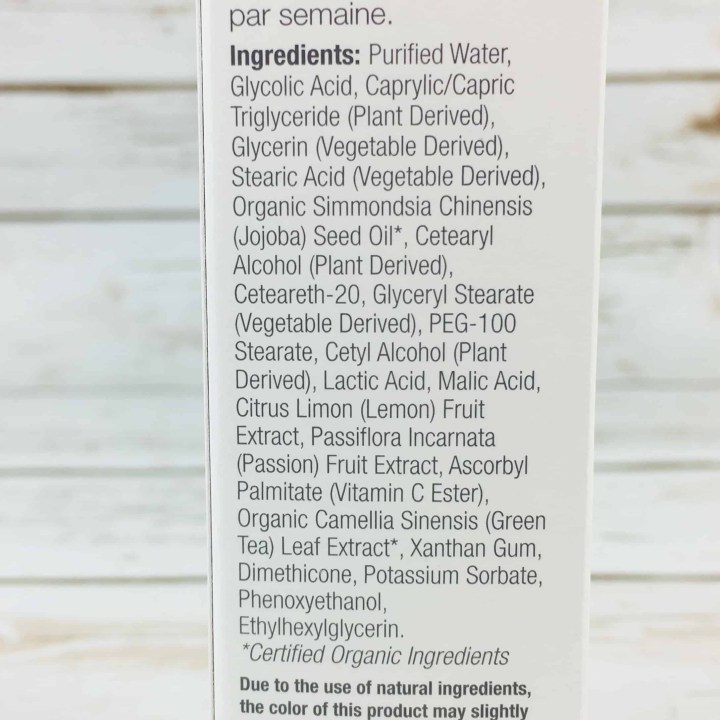 I also found lemon oil in the ingredients, which may cause additional sun sensitivity. I applied this slightly stinky cream to my face instead of moisturizer, as per the instructions. I felt only a bit of irritation along my jaw. I woke up to a face that was red, irritated, and full of bumps. I read other reviews on a couple of different websites and found I wasn't alone in my reaction. I will not use this on my face, but may apply it to other sun damaged areas and see if it can actually fade the sunspots on my arms.
Timeless Organics CoQ10 Age Defying Lotion ($19.99) is hand-made in small batches and the maker claims this is their "'miracle in a bottle"! CoQ10 is supposed to help reenergize skin cells while tamanu and rosehip oils help renew those cells and shea butter moisturizes.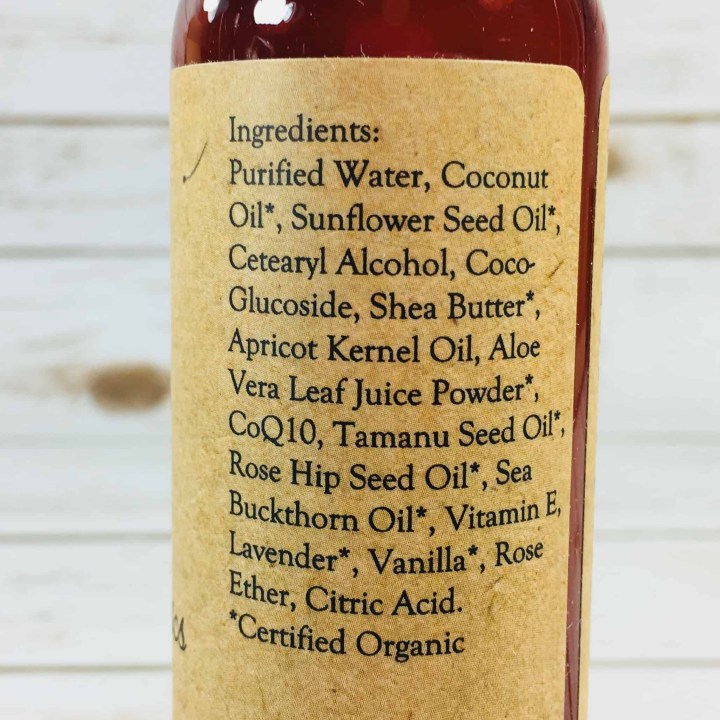 I rubbed this slightly yellow lotion on my face and breathed in the scent, which is unique and almost citrusy. It was non-greasy, but I feel like I need more moisture on my face, so I would combine it with a face oil. The bottle also says it can be used on the body as well so I will go ahead and use it as a body lotion instead.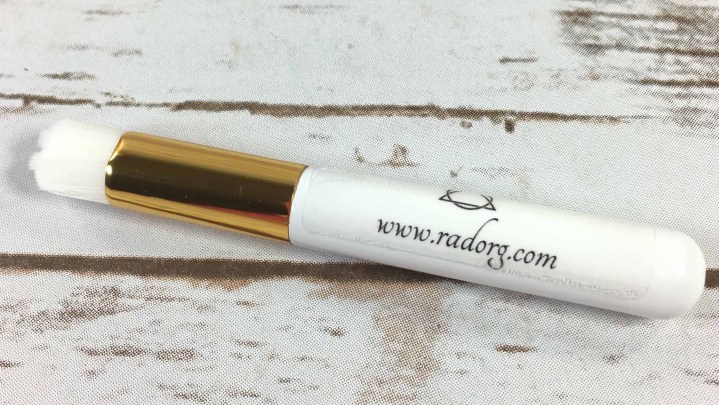 Radorg.com Pore Cleansing Brush (info card says $6) I couldn't find this on the Radorg.com website but I found a similar brush on Amazon for $1.75. I've never seen a brush like this before so I was intrigued!
This soft brush has raised bristles in the middle and is designed to be used on the nose or other hard to reach areas of the face.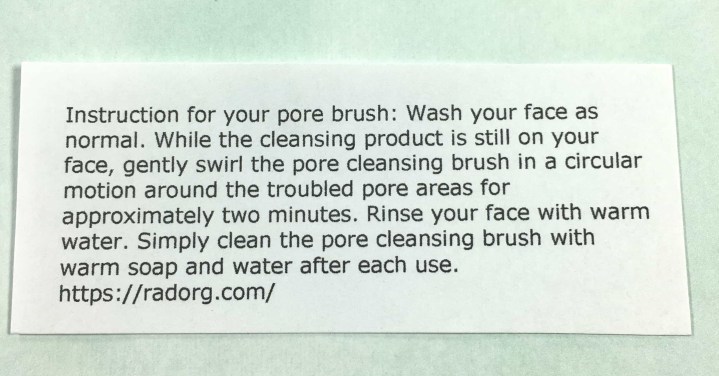 I found instructions in the box and used as directed. I washed my face as usual and spent a little time going over my nose and around my lips with this brush. I'm not really concerned about my pores but I thought it was fun to use and I plan on ordering two of these for my teenage daughters, who are much more concerned about pore size!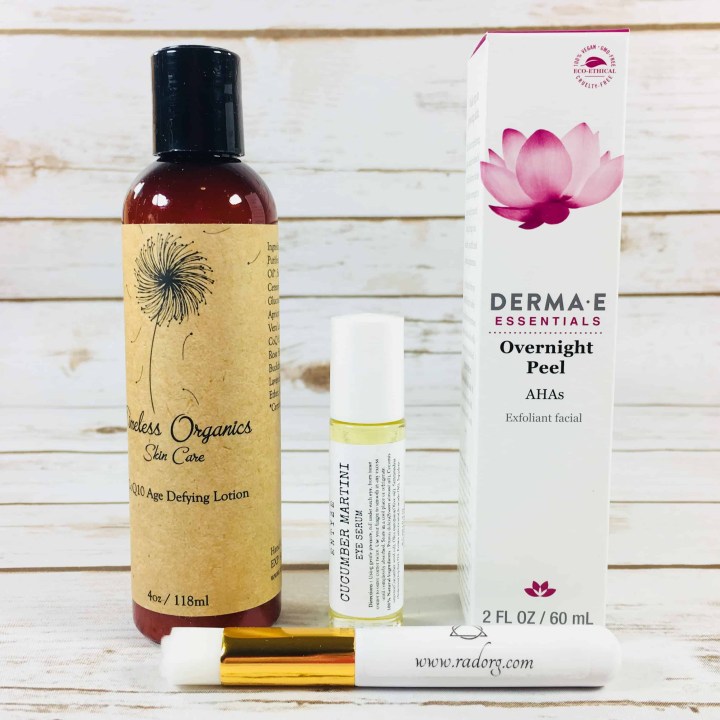 Although the January Kloverbox was full of items for the face, I was pretty happy that the lotion could be used on my body instead! I was disappointed with the AHA, but I plan on repurposing it for use, again, on my body. I liked trying the face brush and the eye oil was exactly what I would choose for myself. January's box had a value of $55.72, based on the lower selling price of the available brush. This is more than twice the price paid for the box and very nice for a natural beauty box!
What did you think of the January Kloverbox? Let me know in the comments!