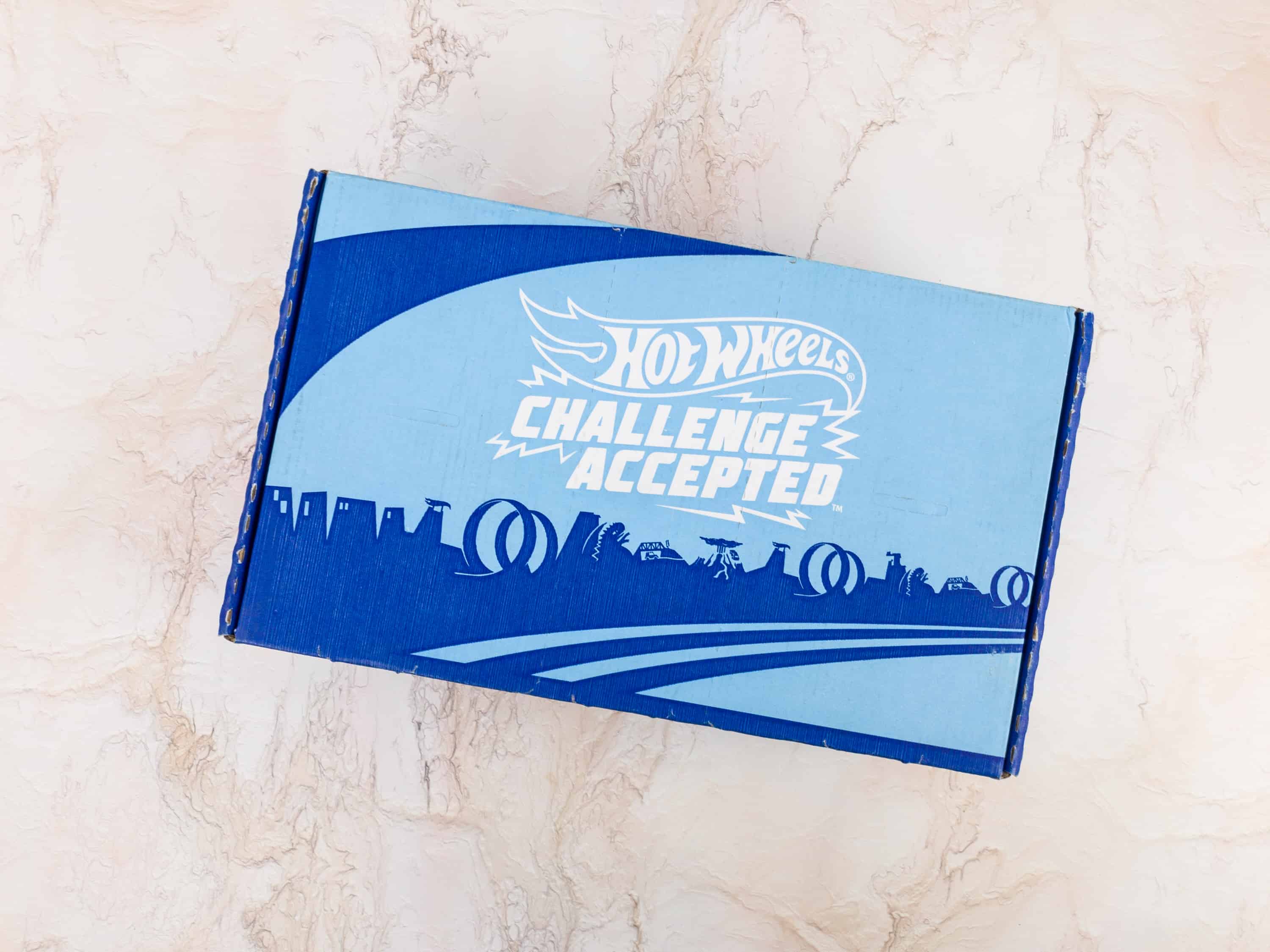 The Hot Wheels Pleybox subscription is more than just a box of toys that gives you over $45 value in every box — It is a collection ofunique and exclusive merchandise that promises to keep kids busy for hours! Every 2 months, the subscription provides 3 out-of-the-box stunts, reconfigurable box and track pieces, early access to new cars, and exclusive apparel.
I can already tell that this box is going to be a hit with my kids!
The box includes a Hot Wheels activity booklet entitled Challenge Accepted.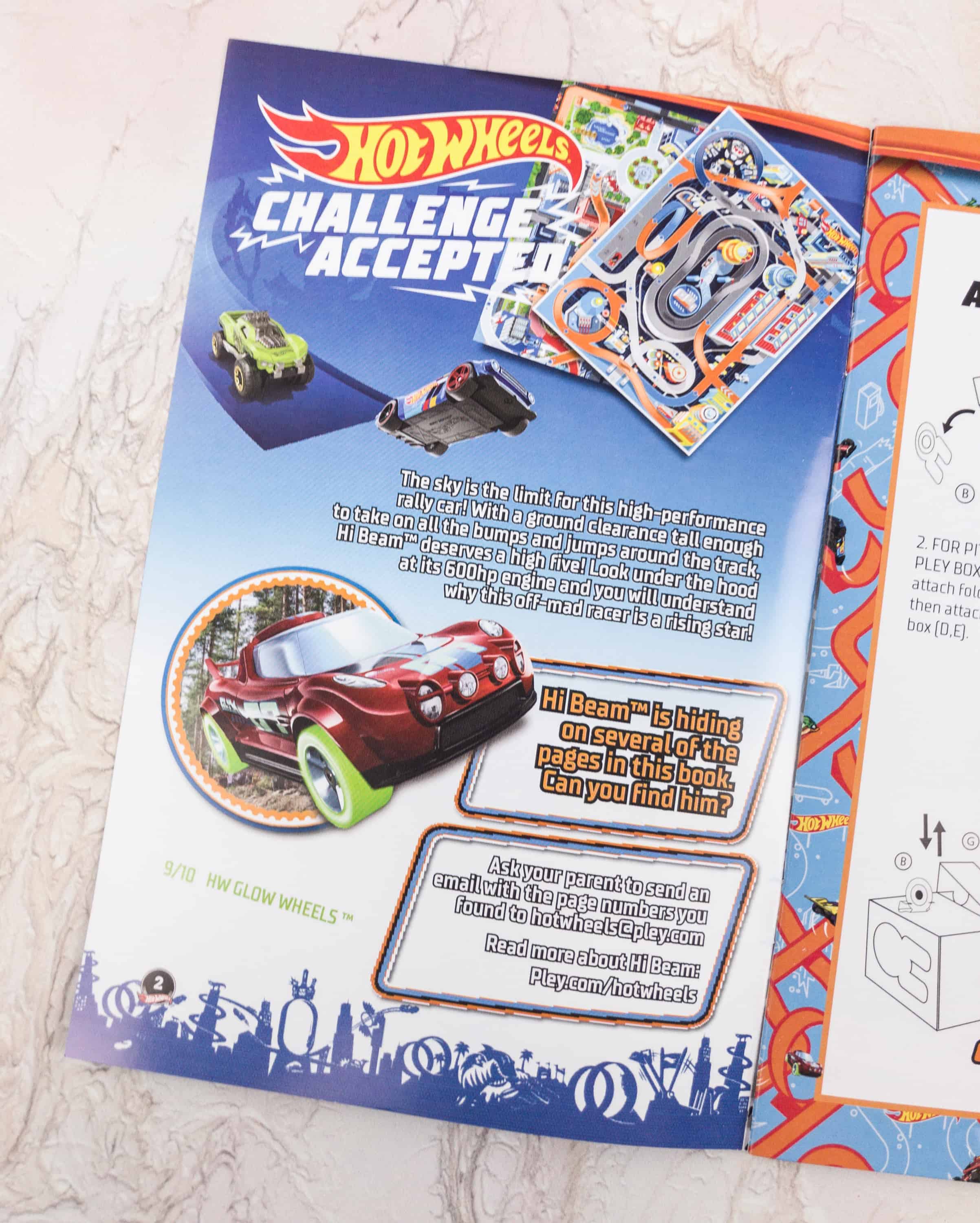 Not surprisingly, the box includes several Hot Wheels. I think the selection of cars varies from subscriber to subscriber, but everyone gets a Hi Beam, this month's featured racer. He's hiding throughout the activity book and it's up to us to find him!
The box transforms into a stunt jump, and they include some tips on how to use the box with other household items to make a unique race course!
The book wouldn't be complete without fun activities for the kids!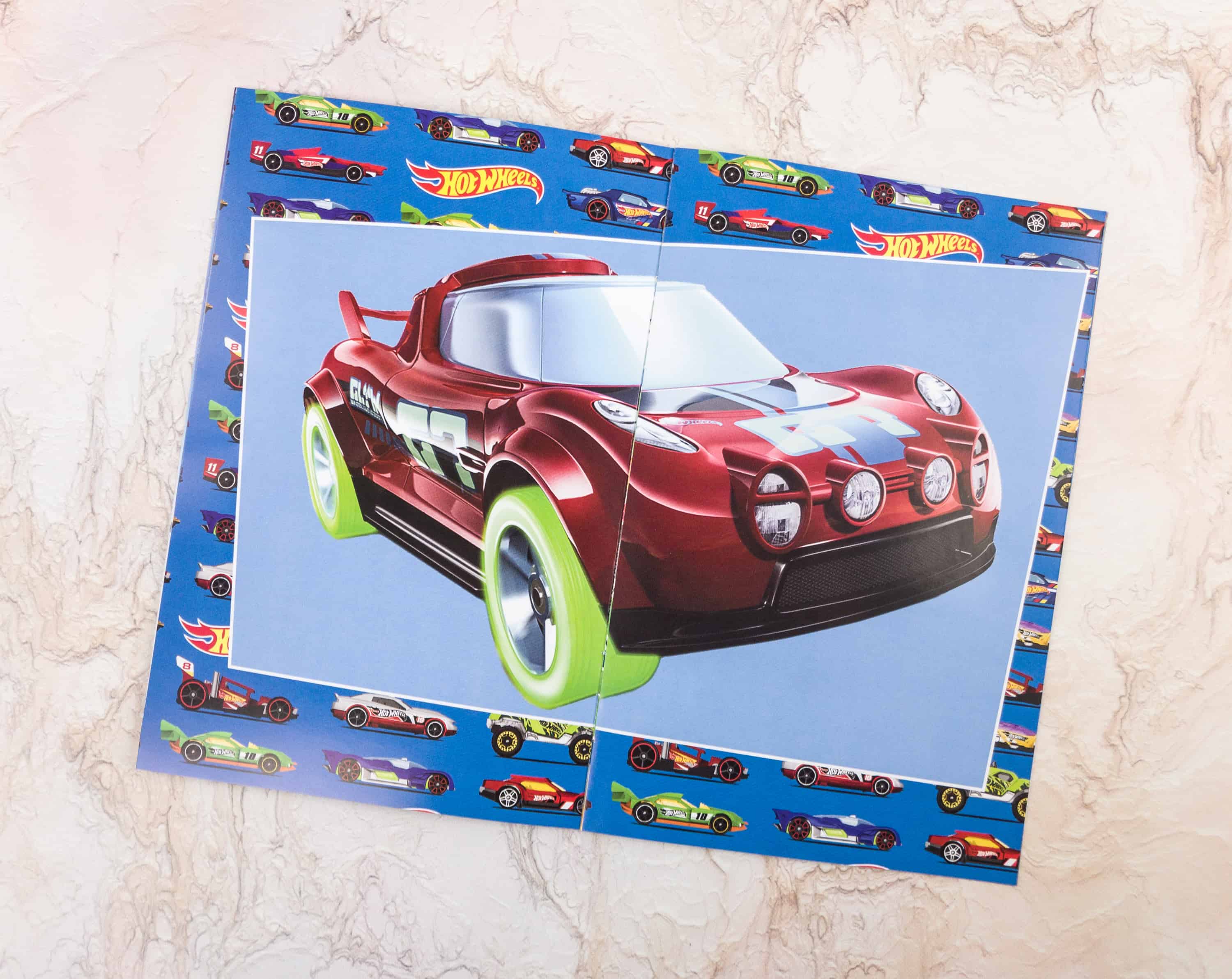 This month's featured car is HI BEAM!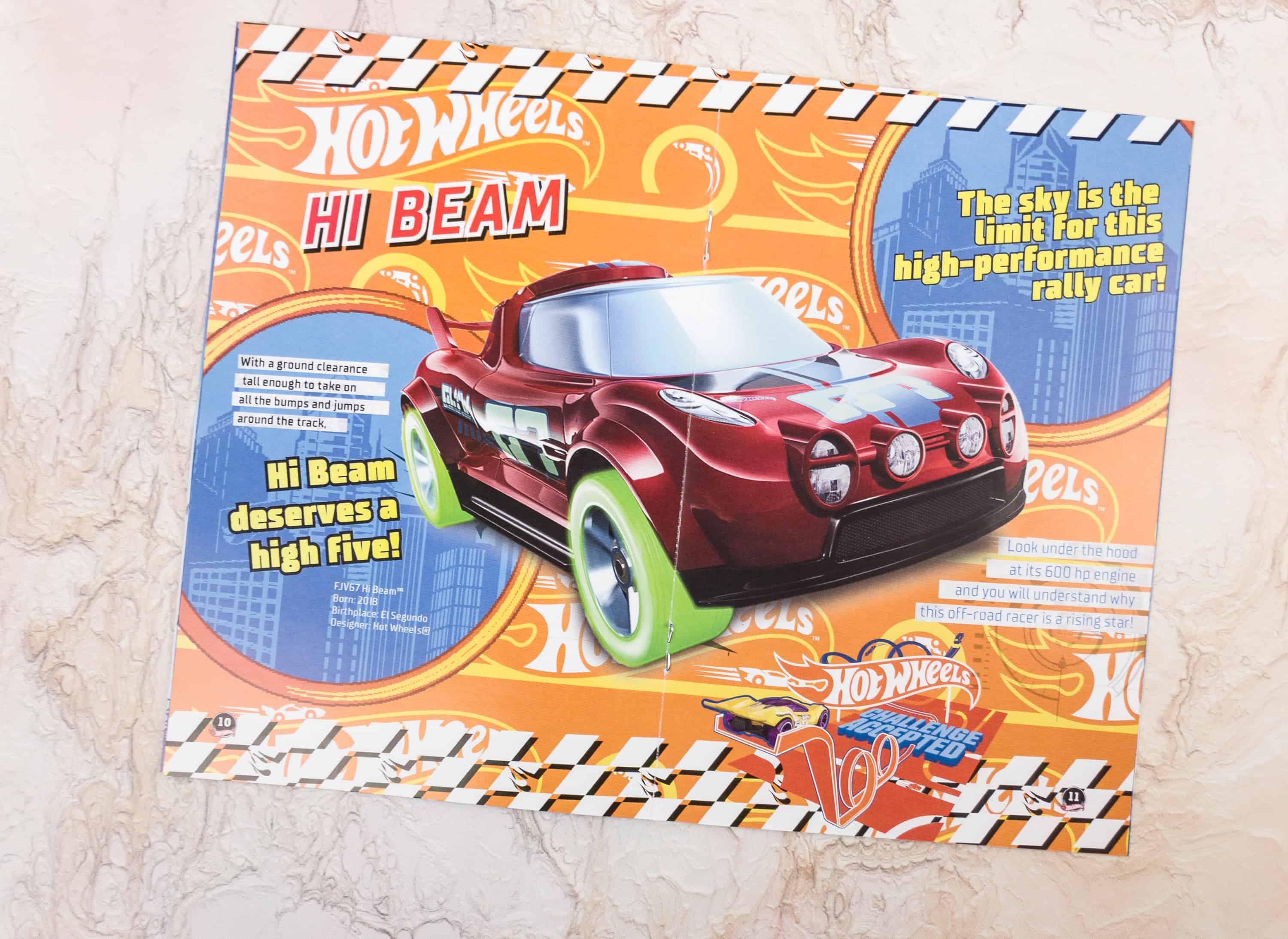 HI BEAM is an off-road rally racer with a 600 HP engine and a high vertical ground clearance. You'll know why sky is the limit for this car once you have it!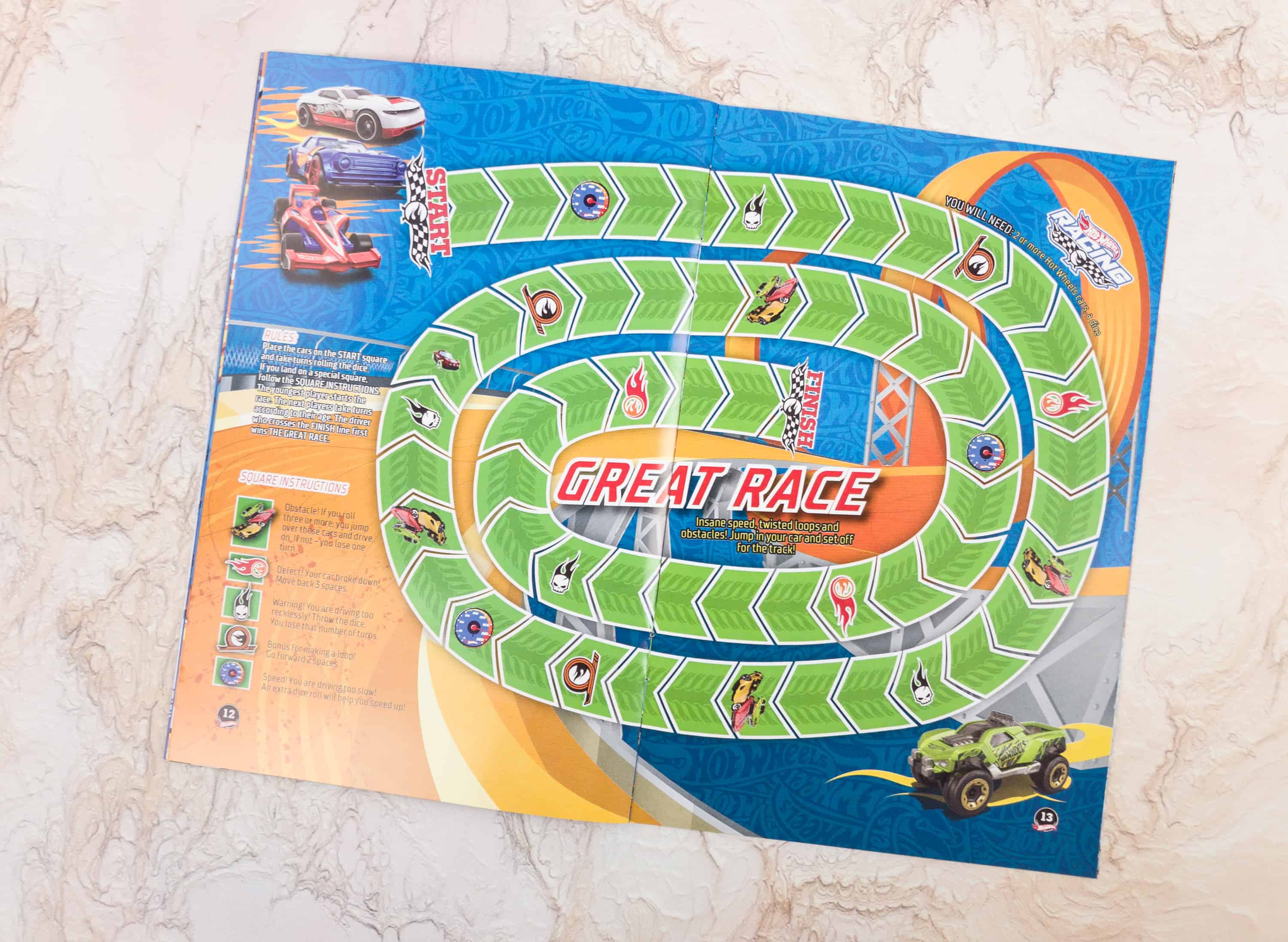 Activities like this makes a great bonding time for parents and kids, and it is these extras that make Pley a true activity box and not just a toy subscription!
This page shows some amazing pictures shared by Hot Wheels subscribers!
Have you subscribed to NatGeo Pleybox yet? There's also a reminder for that tucked between activities in the book.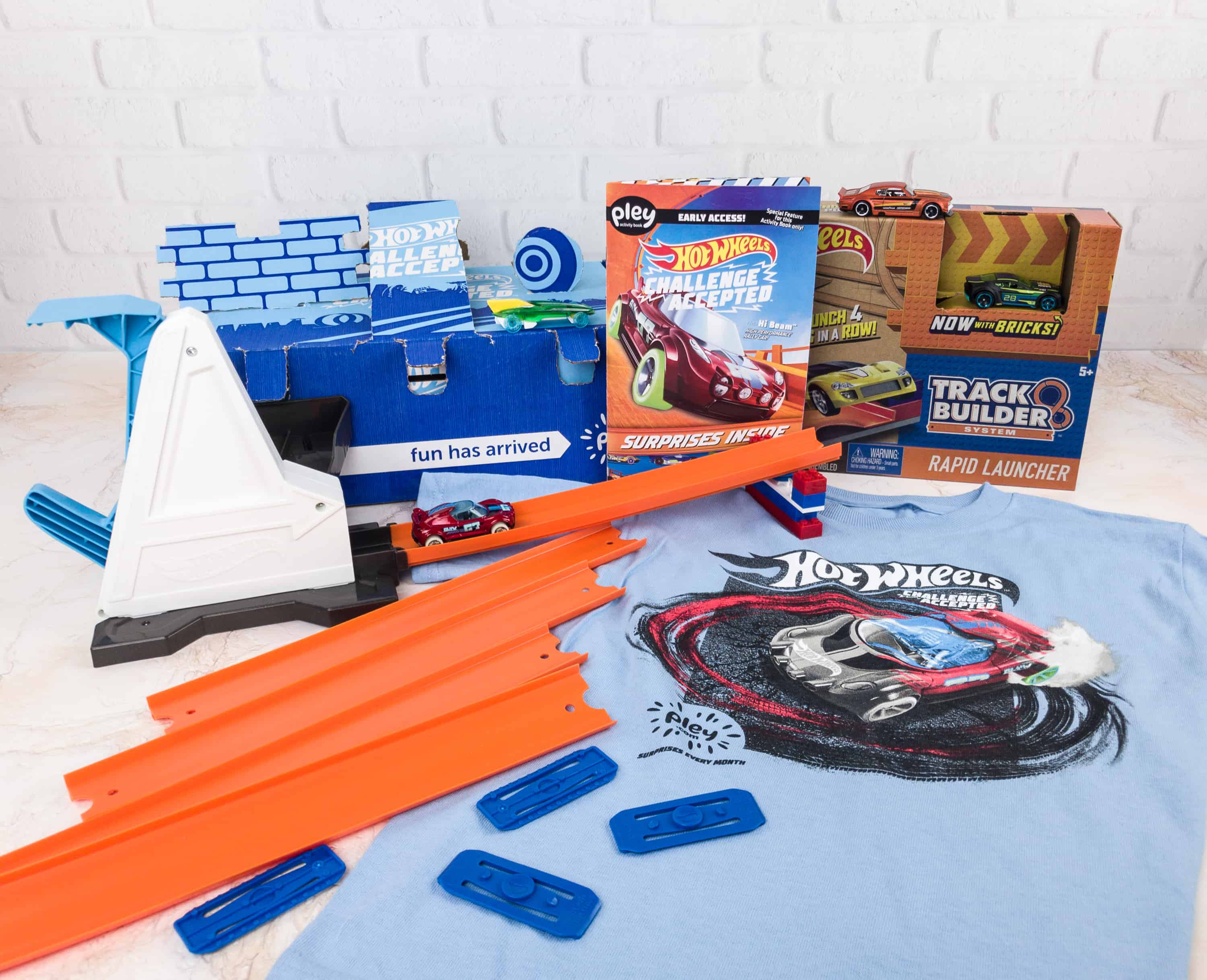 Everything inside my box!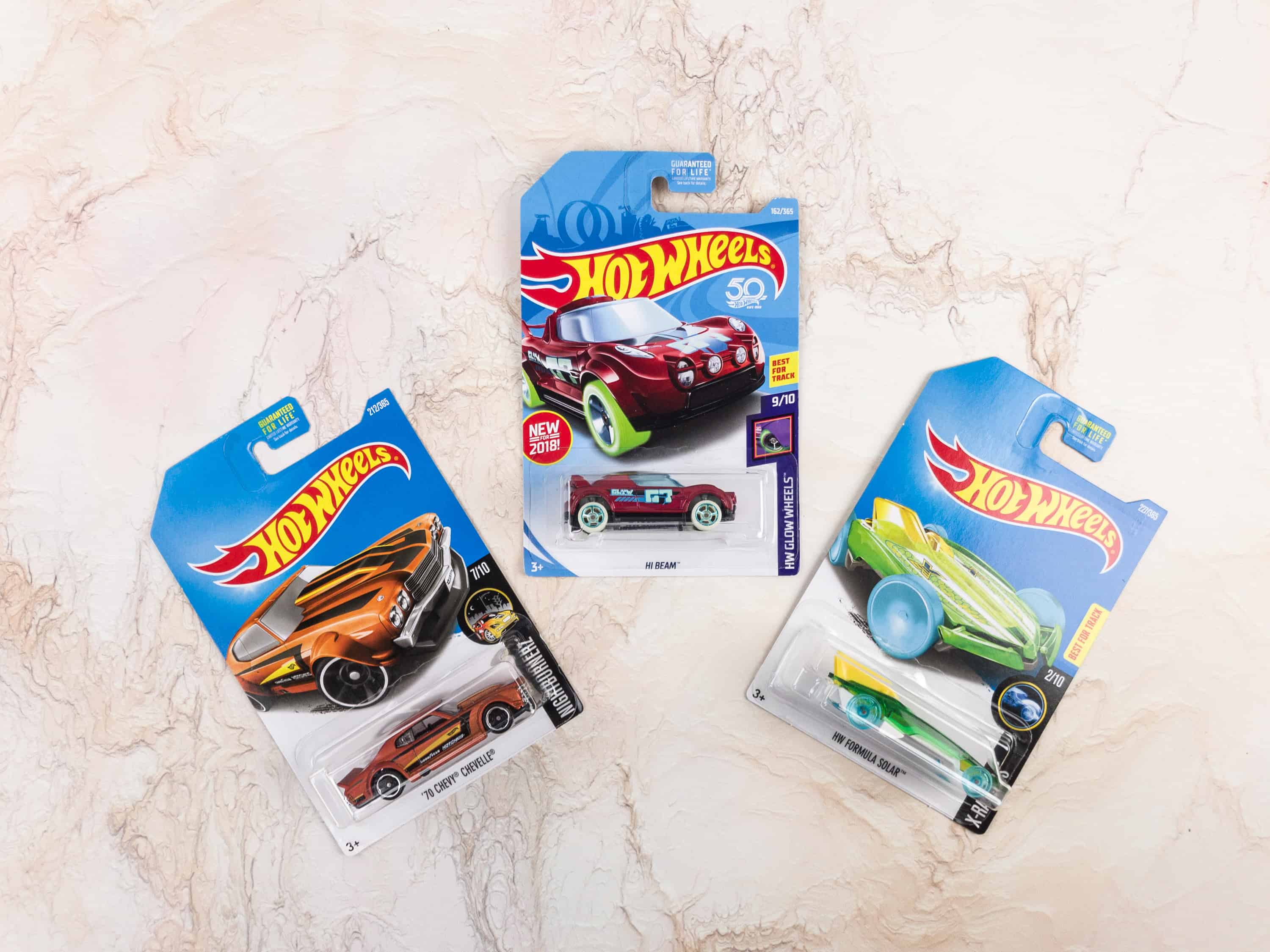 Our box included three separately-packaged Hot Wheels, each from a different serits.
Nightburnerz '70 Chevy Chevelle. It's an orange super speeders car designed for night driving.
Hi Beam. Of course, we also got this month's featured car. It is red with glow in the dark stickers and wheels.
X-Raycers HW Formula Solar. The clear parts of this car look awesome, plus it's lightweight and super fast on tracks!
More information about the Hot Wheels are printed on the back of the individual packs. You can enter your car code online to track and display your collection virtually.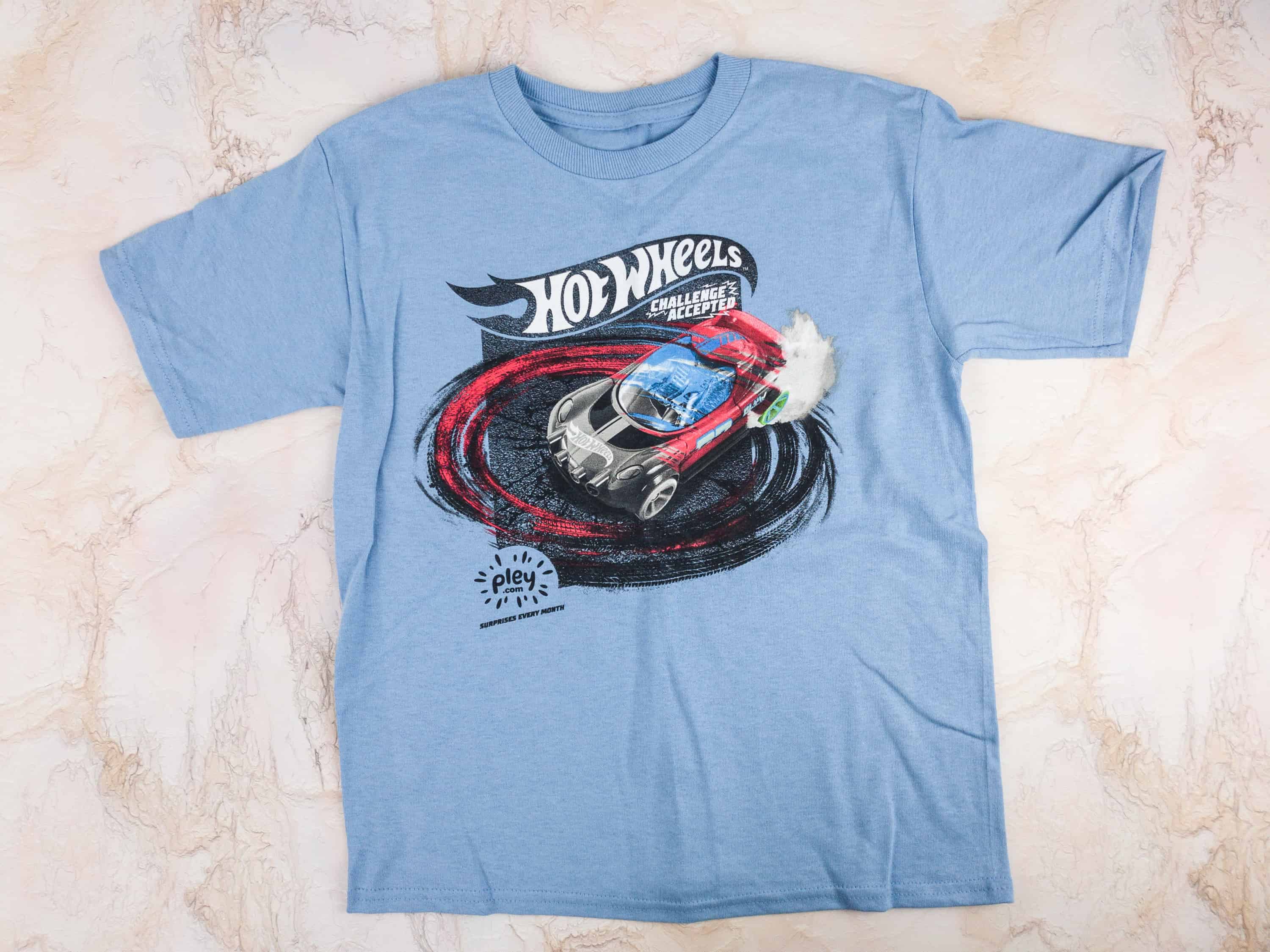 Hot Wheels Shirt. The box also includes an exclusive T-Shirt from Hot Wheels!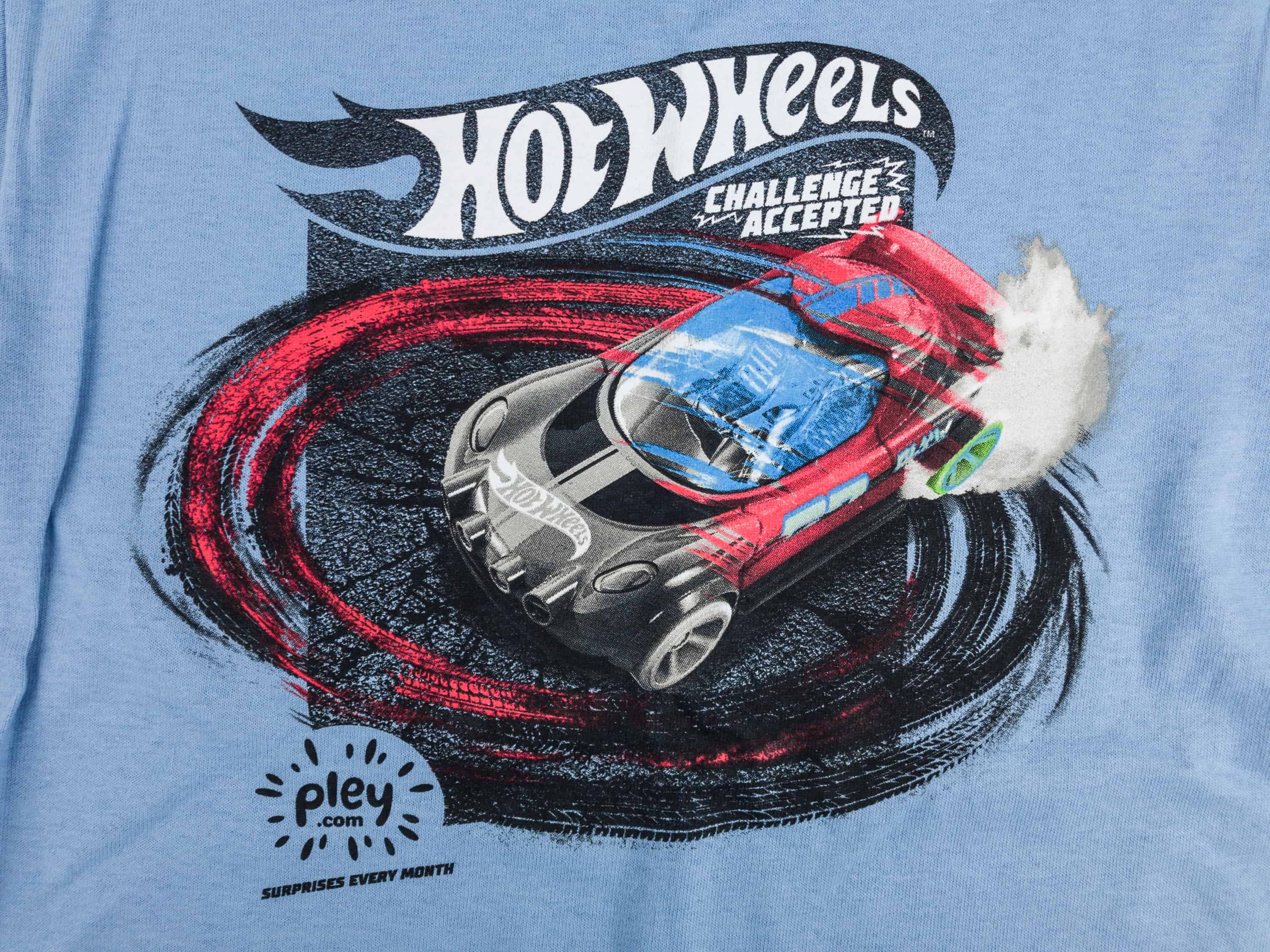 The HI BEAM looks super cool on this shirt, blowin' donuts. It looks so action-packed!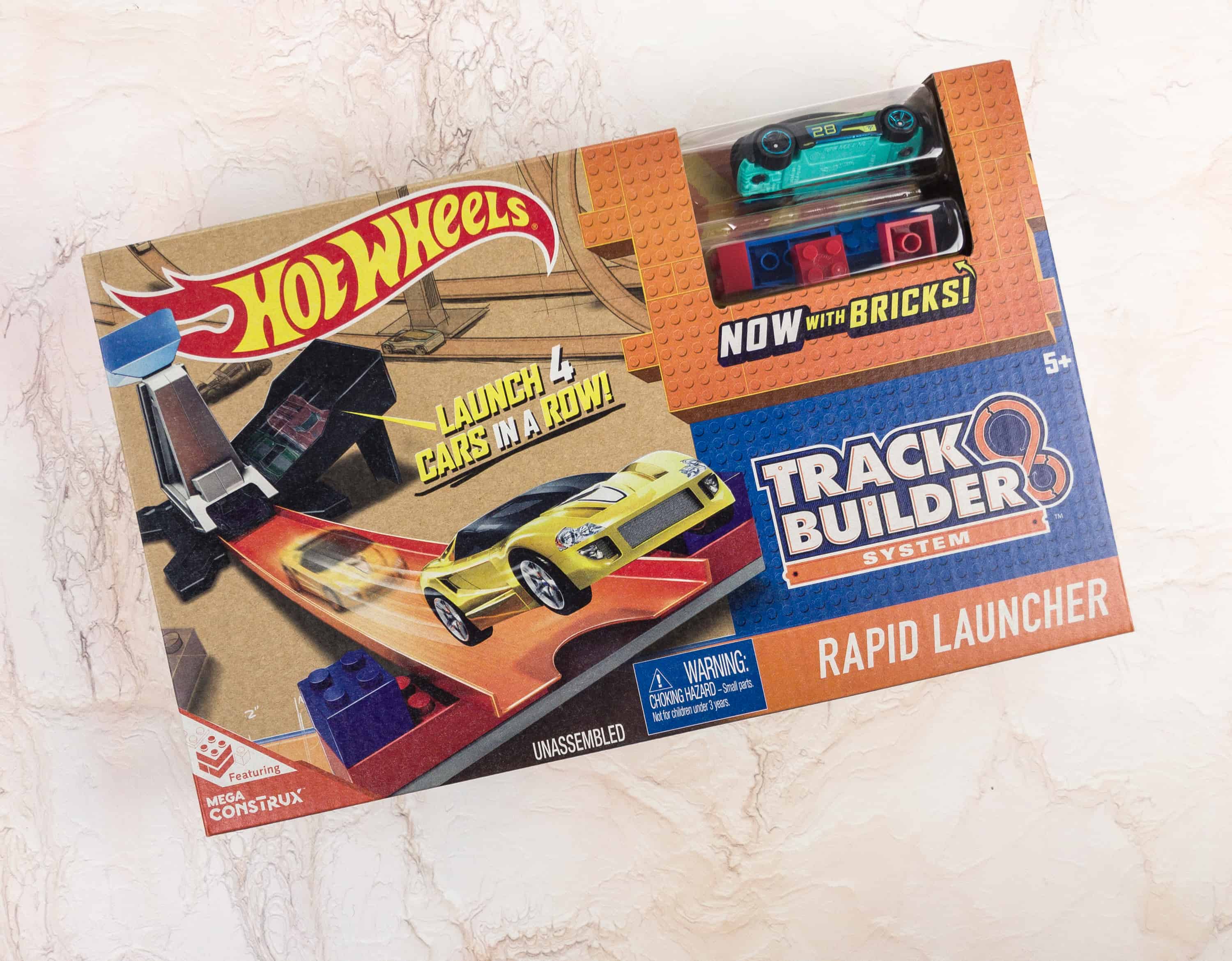 Hot Wheels Rapid Launcher. The big item in this box is a track system where you can rapid-fire launch your cars. It can be loaded with up to 4 cars, then all you have to do is to pull down the lever and see your car fly-high!
At the back of this box is the picture of the ramp when completely assembled. It's completely compatible with other Hot Wheels track kits, so you can combine several for a massive stunt track!
Everything inside the Hot Wheels Rapid Launcher kit. It includes a car, bringing our total in this box to four!
It looks awesome! You can use it to launch cars freestyle or onto a track. The kit includes LEGO-compatible "bricks" as a base for the ramp, so you can build your track using your own LEGOs as terrain and obstacles. The use of bricks for the ramp stand adds some versatility design-wise, but I think this was a super clever way for Hot Wheels to make their sets even more appealing by hinting that you should break out your LEGOs!
The box has tabs, so you can connect the Rapid Launcher ramp to it.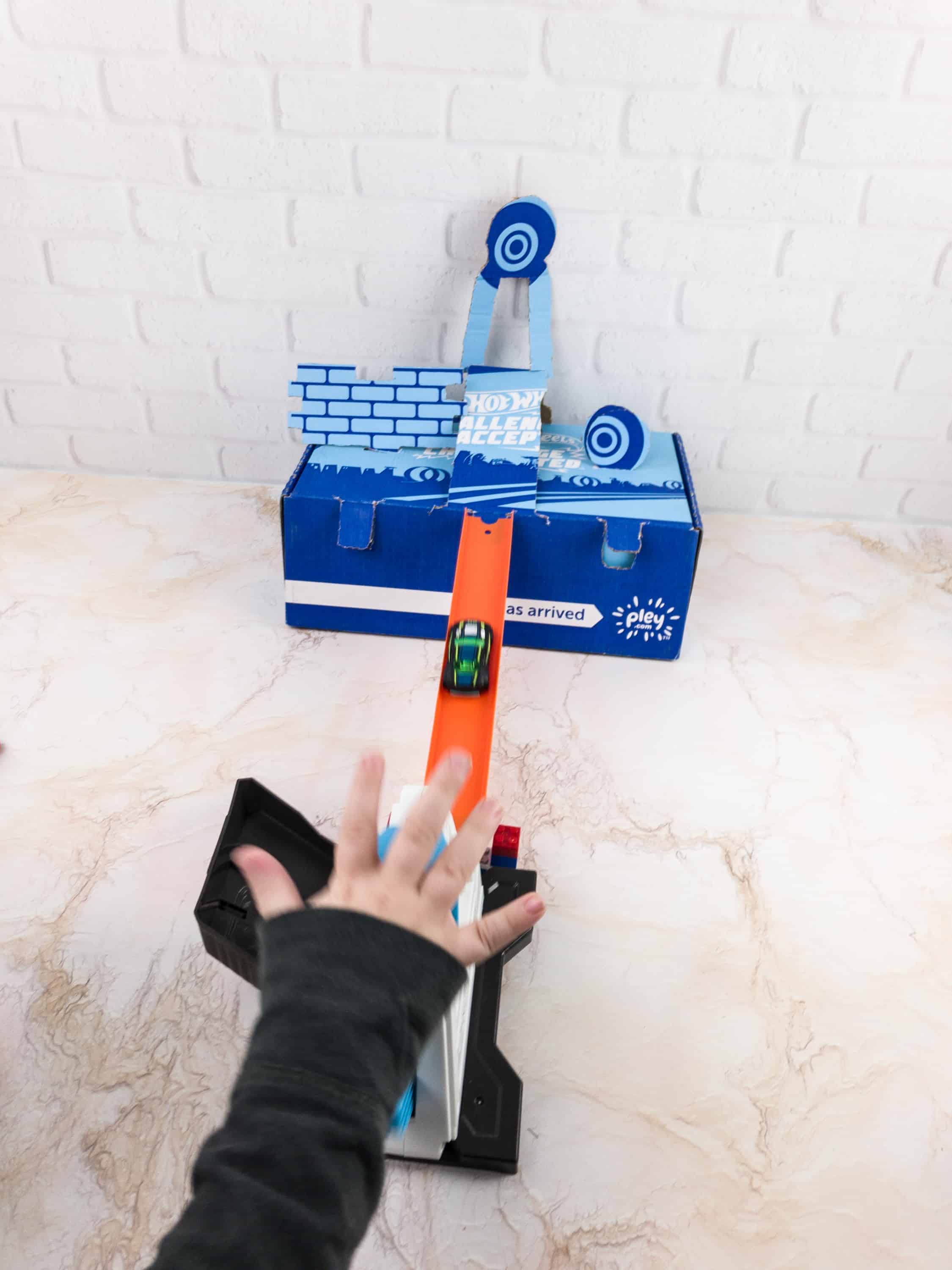 My son was so thrilled as he tested it!
Hot Wheels Track System. It includes a set of tracks that can be connected with each other — up to 3 feet long. You can also connect to your own tracks from other kits!
We received four pieces of orange tracks and four blue connectors.
The HI BEAM's wheels can glow in the dark, and it can really light up the track!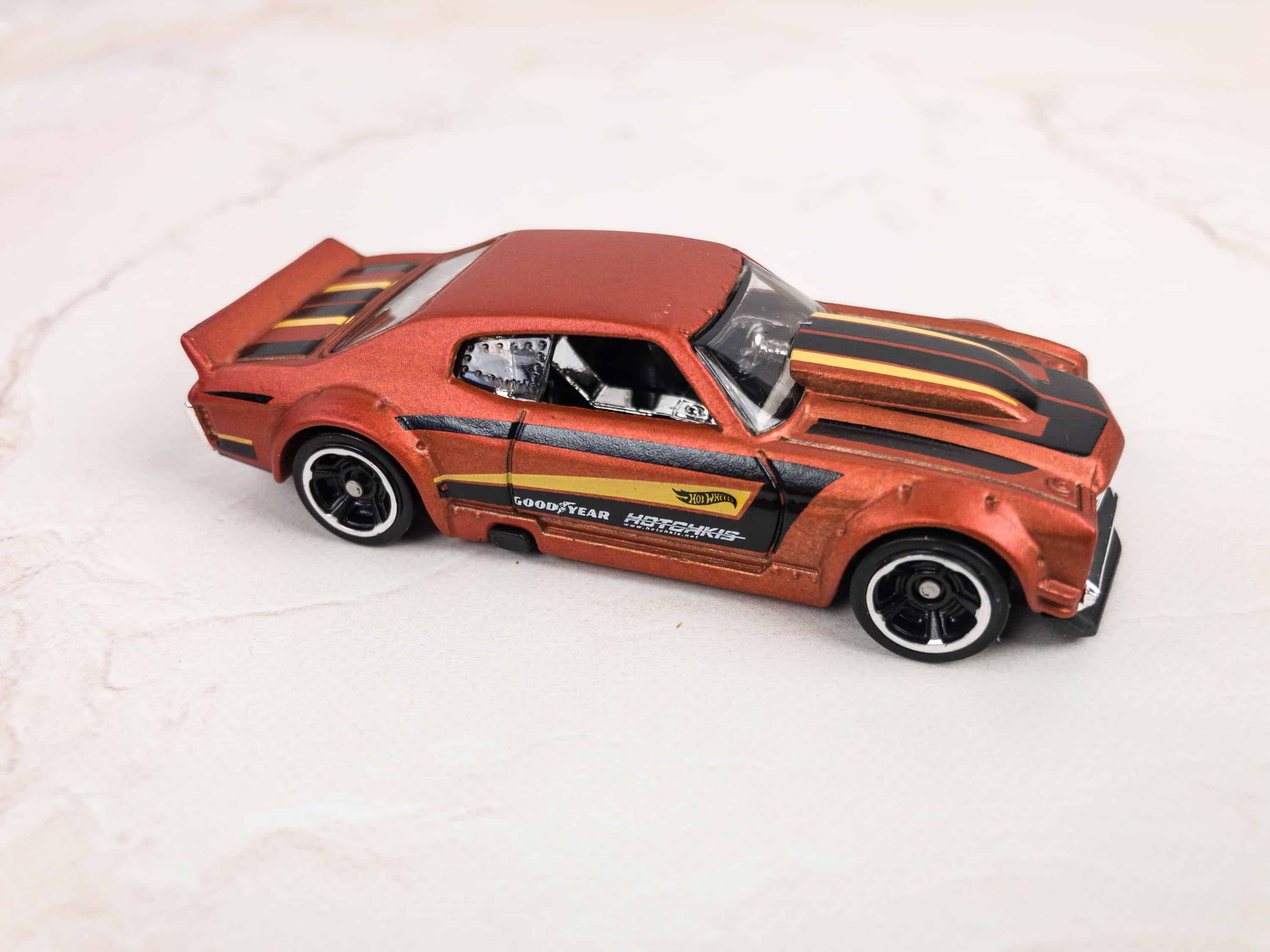 Nightburnerz '70 Chevy Chevelle looks really cool in orange.
X-Raycers HW Formula Solar has interesting details. It has a plastic body and disc wheels. It's so light that it can fly really high!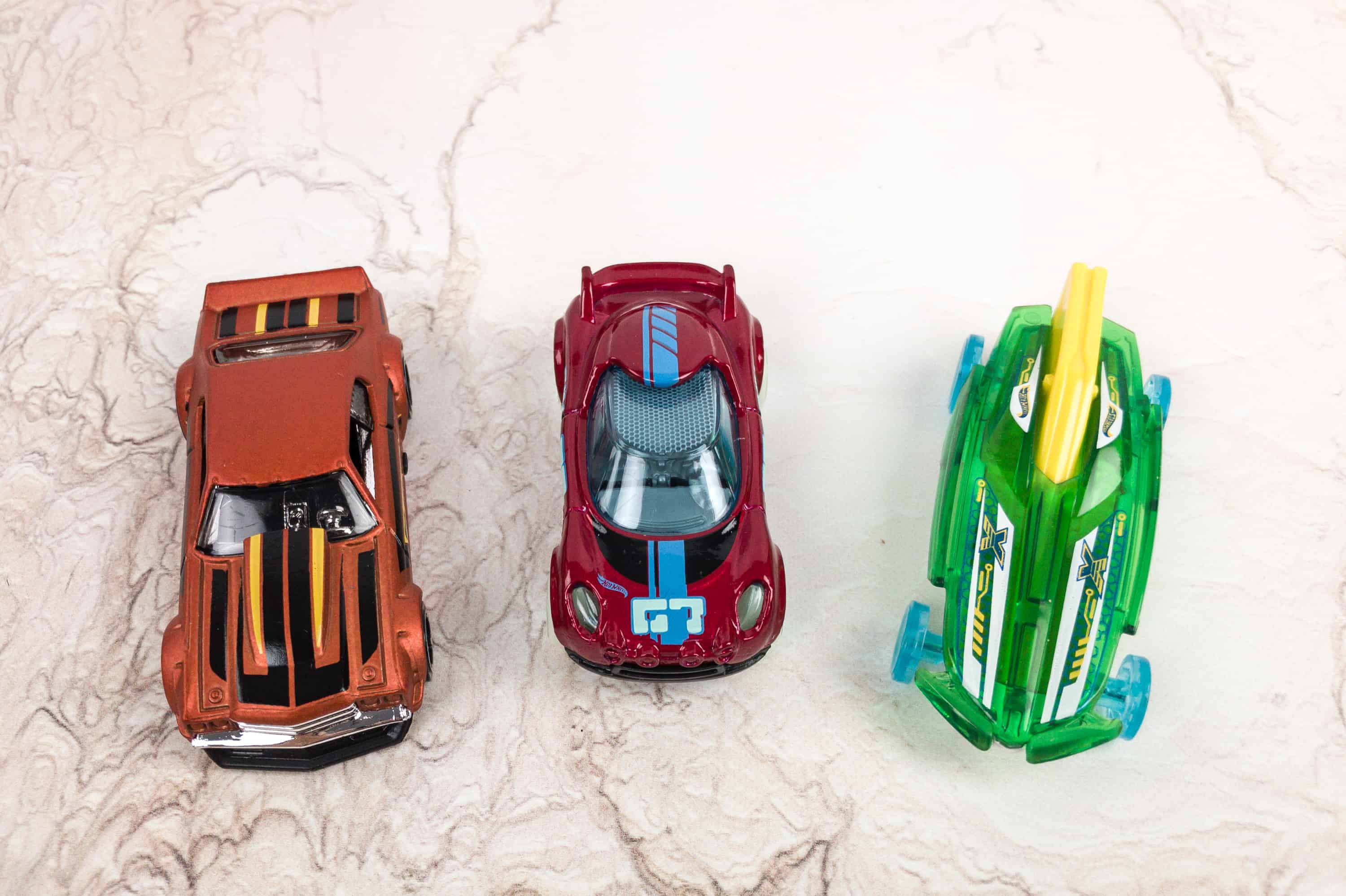 These 3 cars are amazing! The kids love them, and I'm thrilled just as much — it's cool to how each performs differently on the track.
This is how you load the cars on the rapid-launcher. The angle platform is like a gravity-fed cartridge.
The launcher included enough track to create a huge run up to a jump.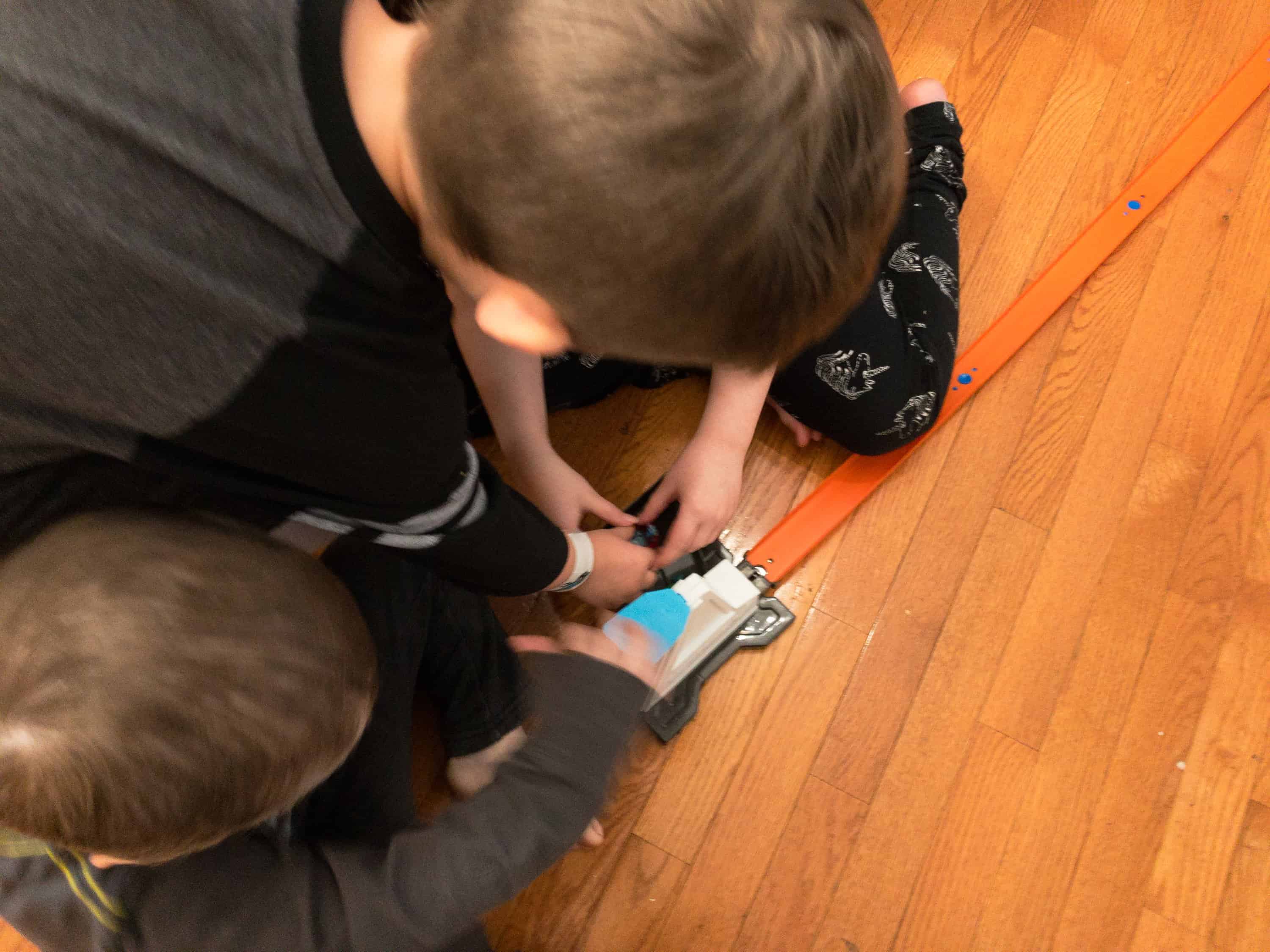 Everybody wanted in on the action!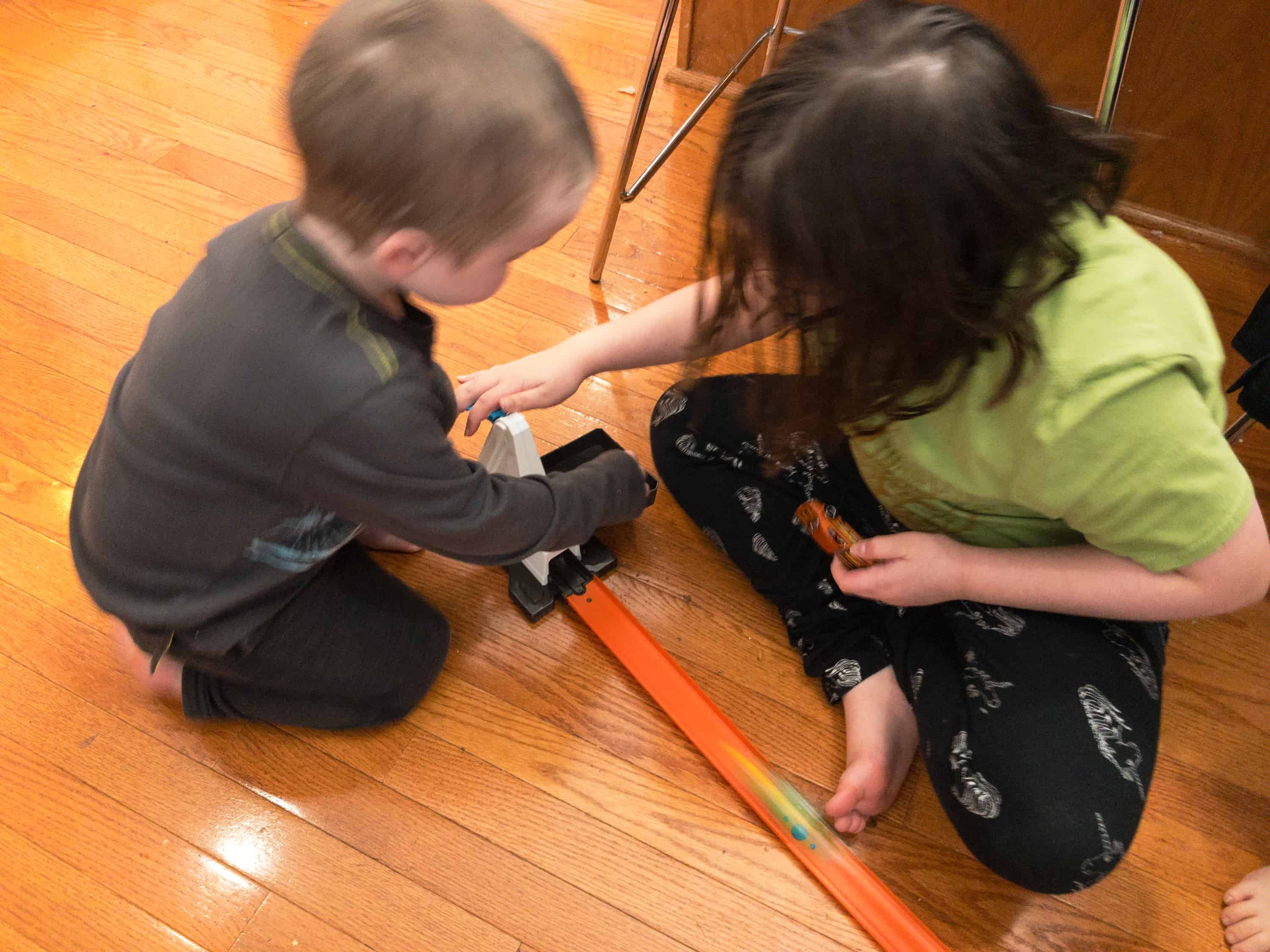 I love this shot of the X-Raycer car blurring down the track.
Hot Wheel Pleybox is a fun subscription for kids – or kids at heart – who are into Hot Wheels or toy cars generally. The box includes some packaged cars that might appeal to collectors, but the focus is definitely of play! We definitely had a great time testing out our cars and track this month! The kids have some Hot Wheels already, but this is just our first box — we're looking forward to really building up our collection and adding more tracks and stunt kits!
Are you getting the Hot Wheels Pleybox? Check out Pley's other boxes, too!