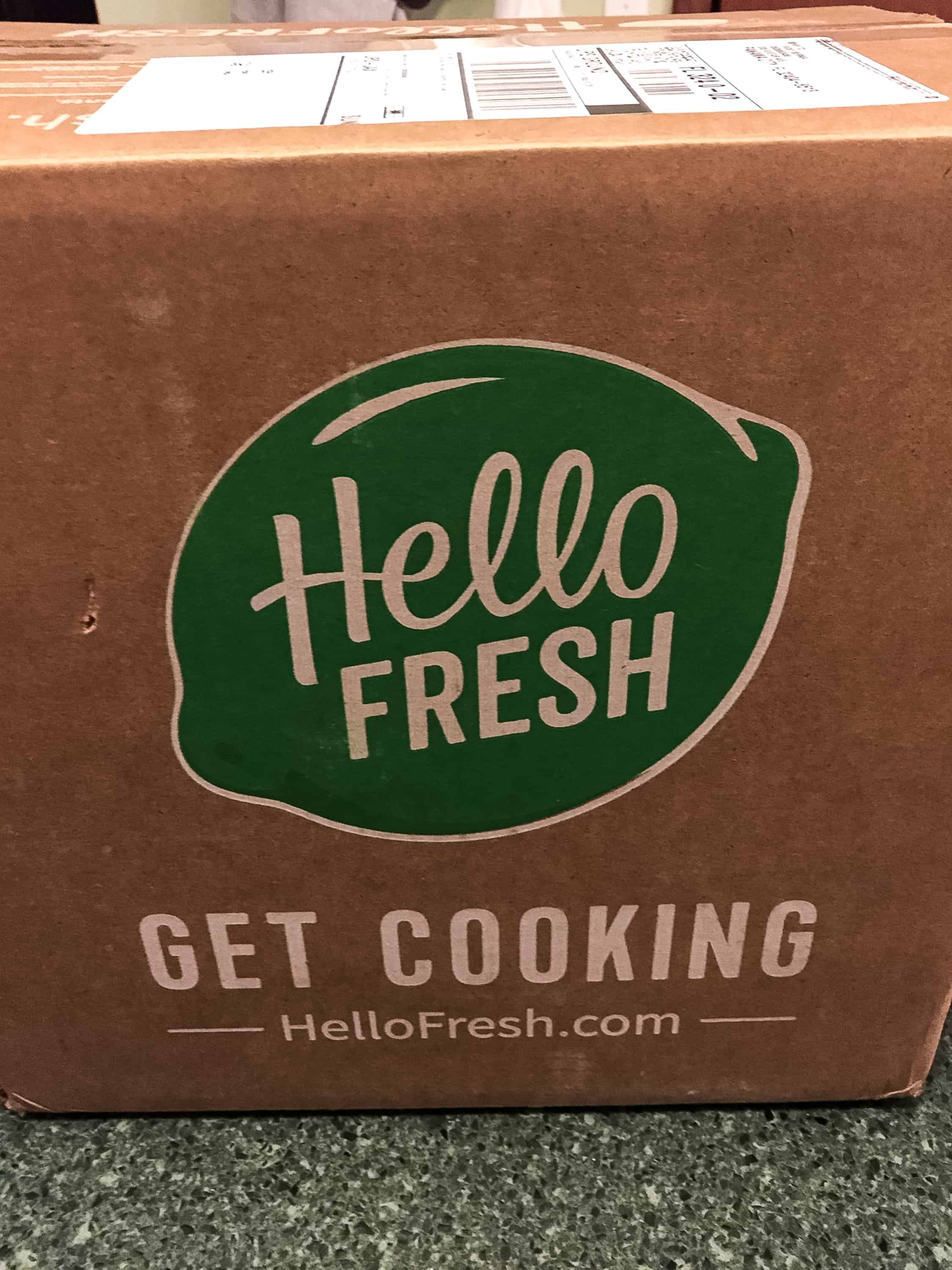 Hello Fresh is a meal kit subscription box with complete recipes and ingredients to make 3 meals every week, with each meal feeding either two or four people, depending on the plan you choose.
Though it is a subscription, you can pause your deliveries when needed – whether you are out of town, have other dinner plans, or just aren't in love with that week's selections. The standard subscription provides high-quality meats (free-range chicken, antibiotic meats, etc.) to use in the recipes.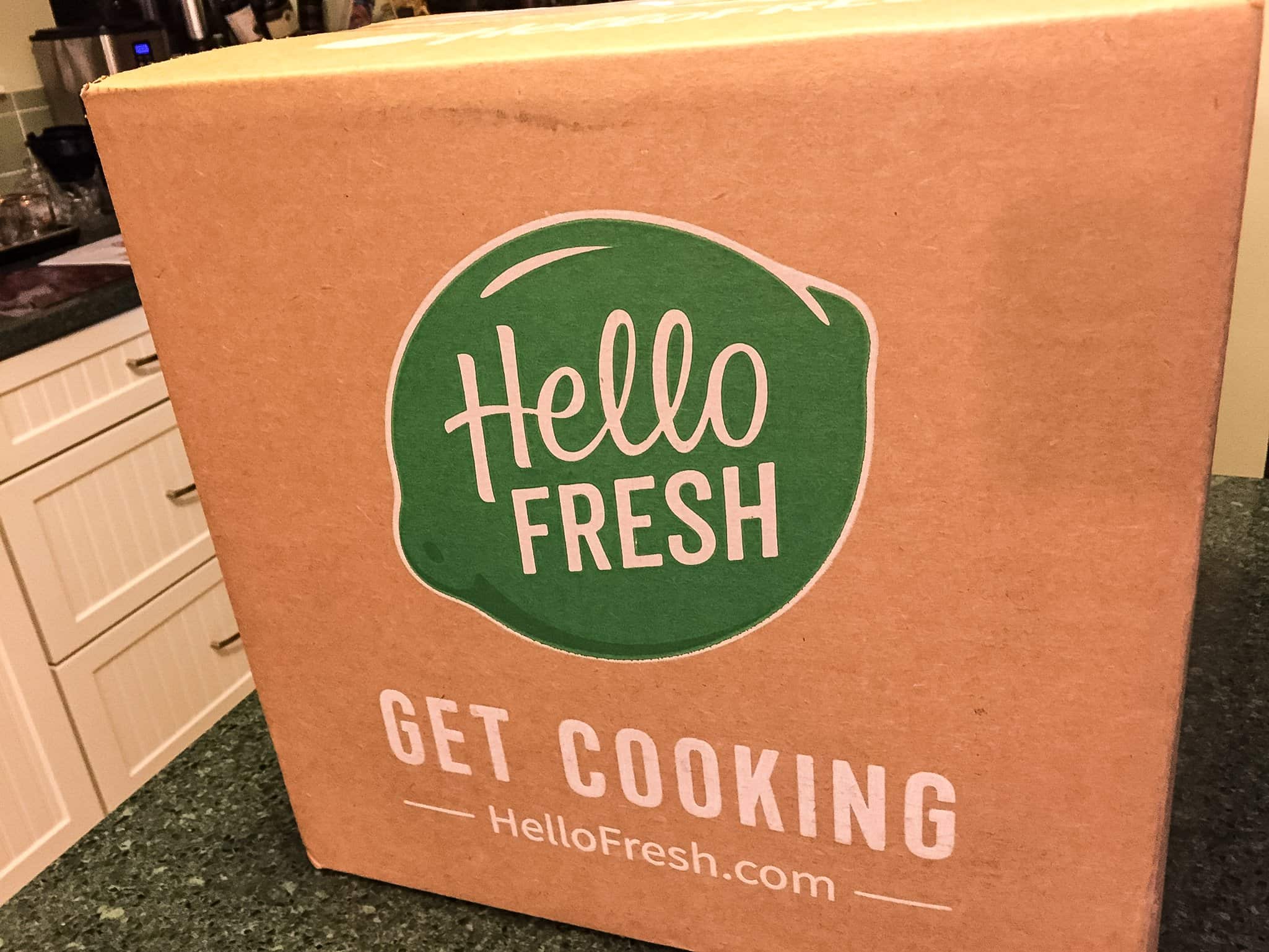 This review covers the Vegetarian box!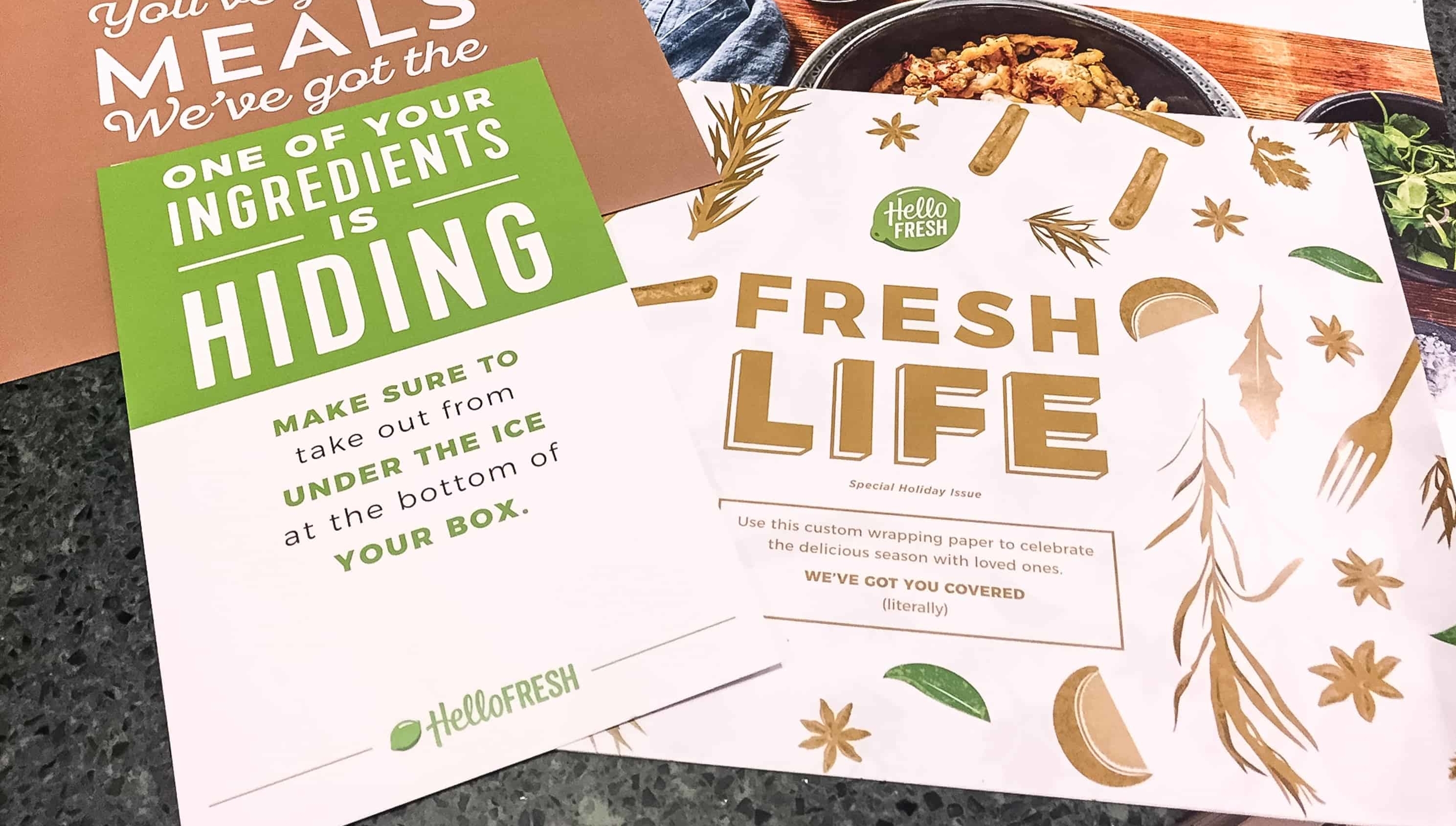 Hello Fresh has great instructions, and they are easy to follow even if you are an inexperienced cook. Each recipe includes several pictures so you maintain a sense of how the dish should look as you go along.
There are even some kitchen tips included on the information card.
DEAL: Currently, you can save $40 off your first two boxes when you use this link to subscribe.
Though we do eat meat, we cook vegetarian three times a week. Thankfully, Hello Fresh has a vegetarian subscription for both casual and dedicated vegetarians.
The bags used by Hello Fresh keep all the ingredients for the recipes in order, and they stack nicely in the fridge. Within each box, everything but the largest vegetables is separately packaged and is packed at the bottom. Condiments and canned goods are provided in high-end, commercial packaging. Hello Fresh usually provides spices in their own, pre-measured branded packaging.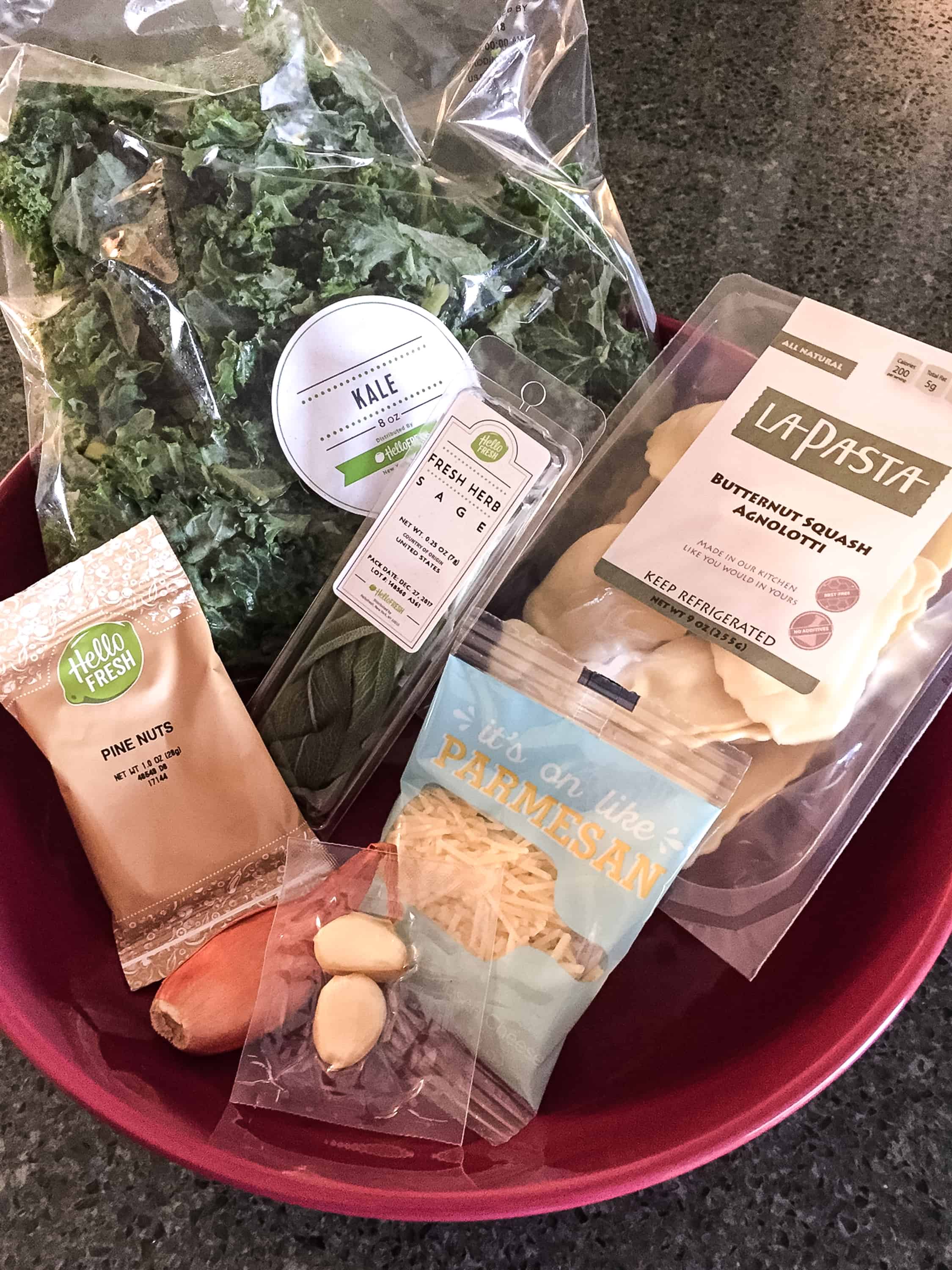 Butternut Squash Agnolotti with Kale in a Sage Brown Butter Sauce. 20 minutes, level 1, 640 calories per serving.

Oh dear oh dear oh dear, so delicious. Few ingredients, simple directions, and delicious food, what is not to love?  My husband was delighted by the "slightly sweet" taste of the agnolotti. I was loving the sauce made simply by browning the butter. So many good tastes blending together.
I really liked that Hello Fresh sent too much kale. So what did I do? Quick as a wink while the other kale was cooking in the pan for 4-6 minutes, I cut the remaining kale into large pieces, threw onto a baking sheet, a light drizzle of EVOO, S& P, and into a 350 oven for 15 minutes. Served with the dinner – kale chips.
Thank you Hello Fresh for a very good dinner of agnolotti, cooked vegetables with brown butter sauce and a side dish of kale chips. I've got to try this sage brown butter sauce on some other vegetables and pasta, so good and easy.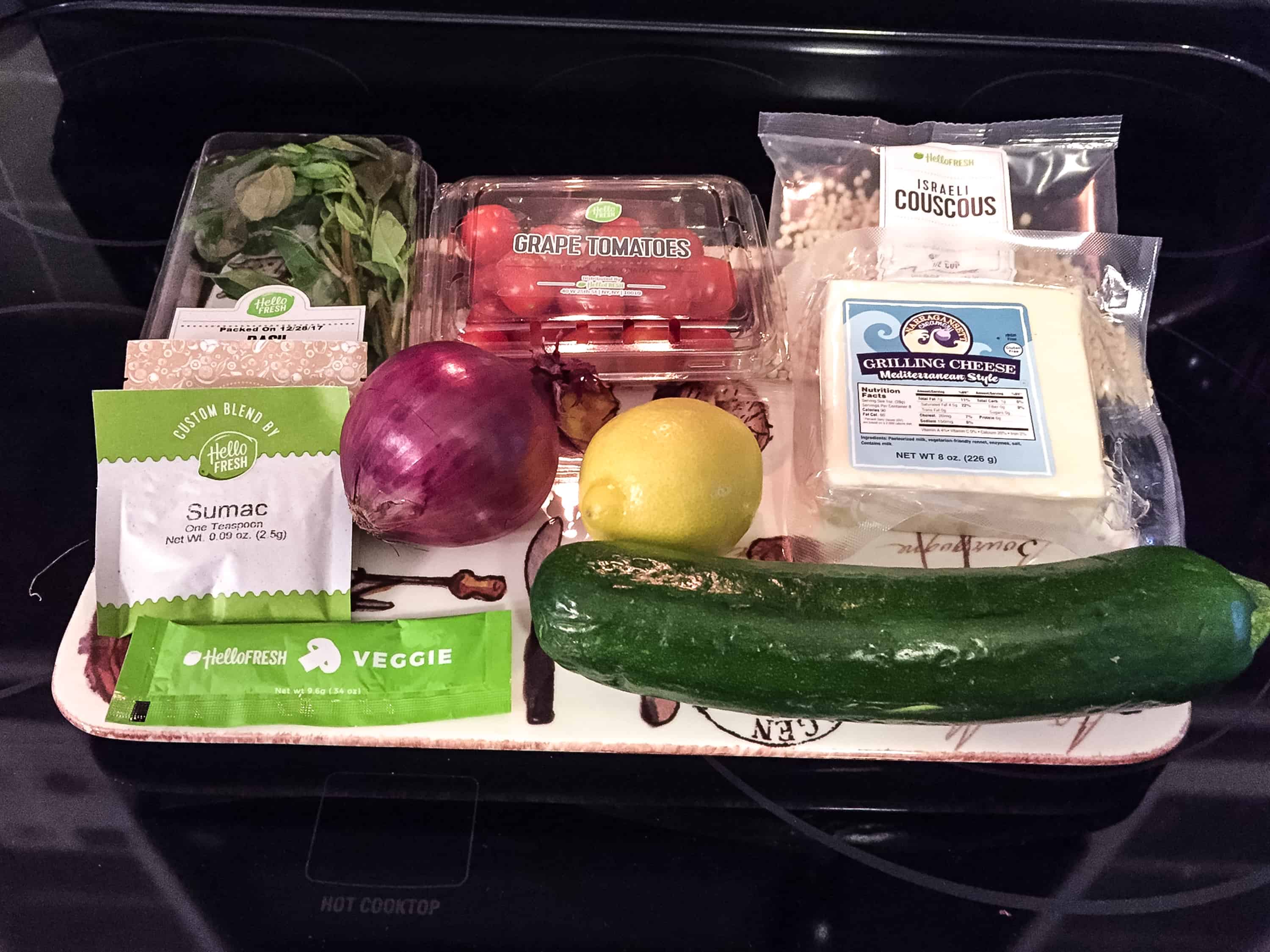 Za'atar-Crusted Grilling Cheese with Sumac Roasted Veggies. 30 minutes, level 1, 510 calories per serving.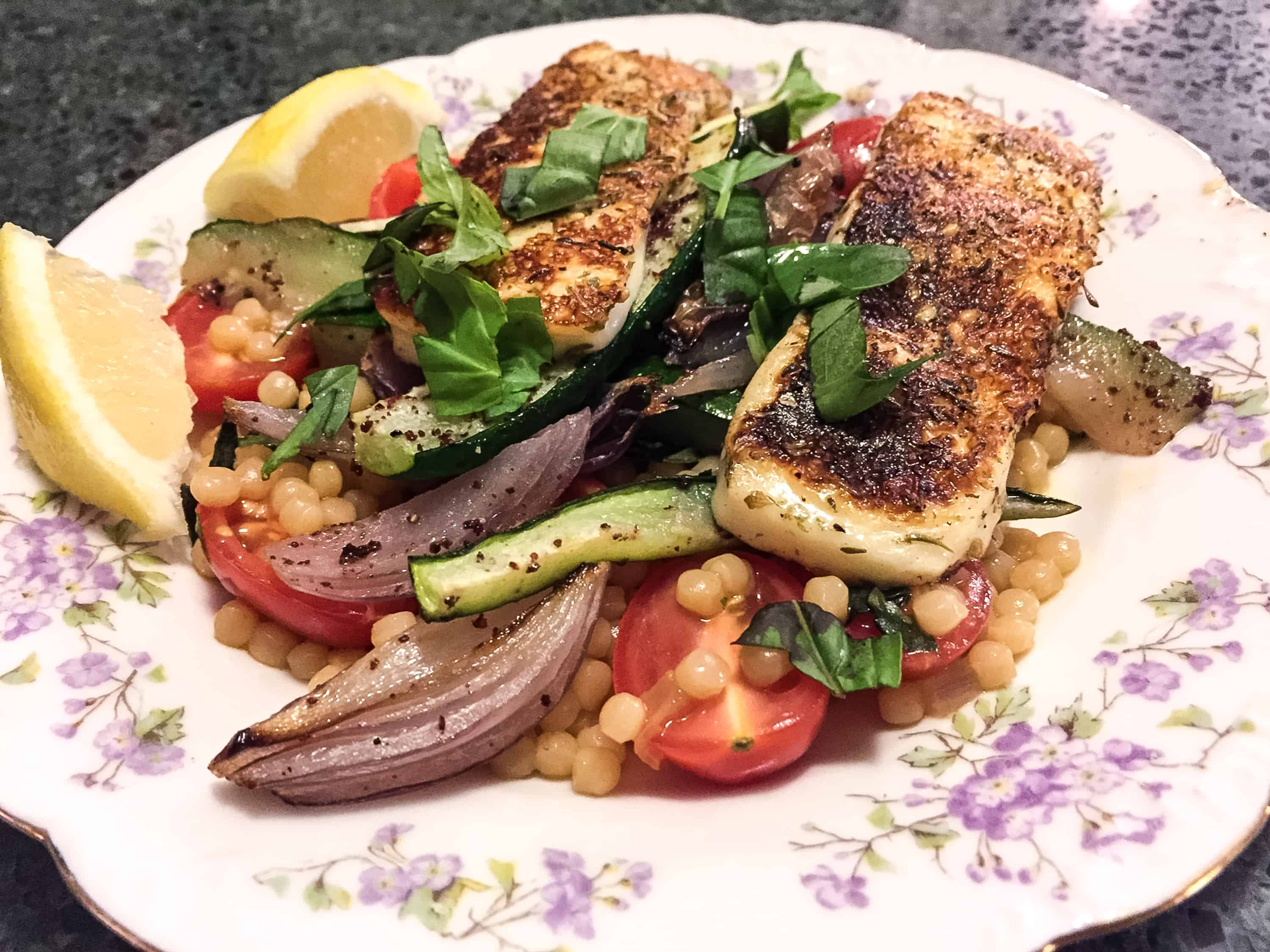 Just say hello to grilling cheese. This is a cheese that grills without melting all over your pan. I was first introduced to grilling cheese through Hello Fresh and I can't thank them enough. It is so good!
In this meal, you press the cheese slices into za'atar (spice mixture) and then grill. The za'atar is mild enough so it doesn't overpower the cheese flavor, just blends nicely. You're going to place the grilled cheese on top of the roasted zucchini and onion which is on top of the couscous. The roasted vegetables had sumac (another spice from the middle east) and were delicious on their own but combined with the couscous and grilling cheese, very flavorful.
This is a Hello Fresh Hall of Fame dinner and I would totally vote for it to continue to have that title.
Hello Fresh Bonus!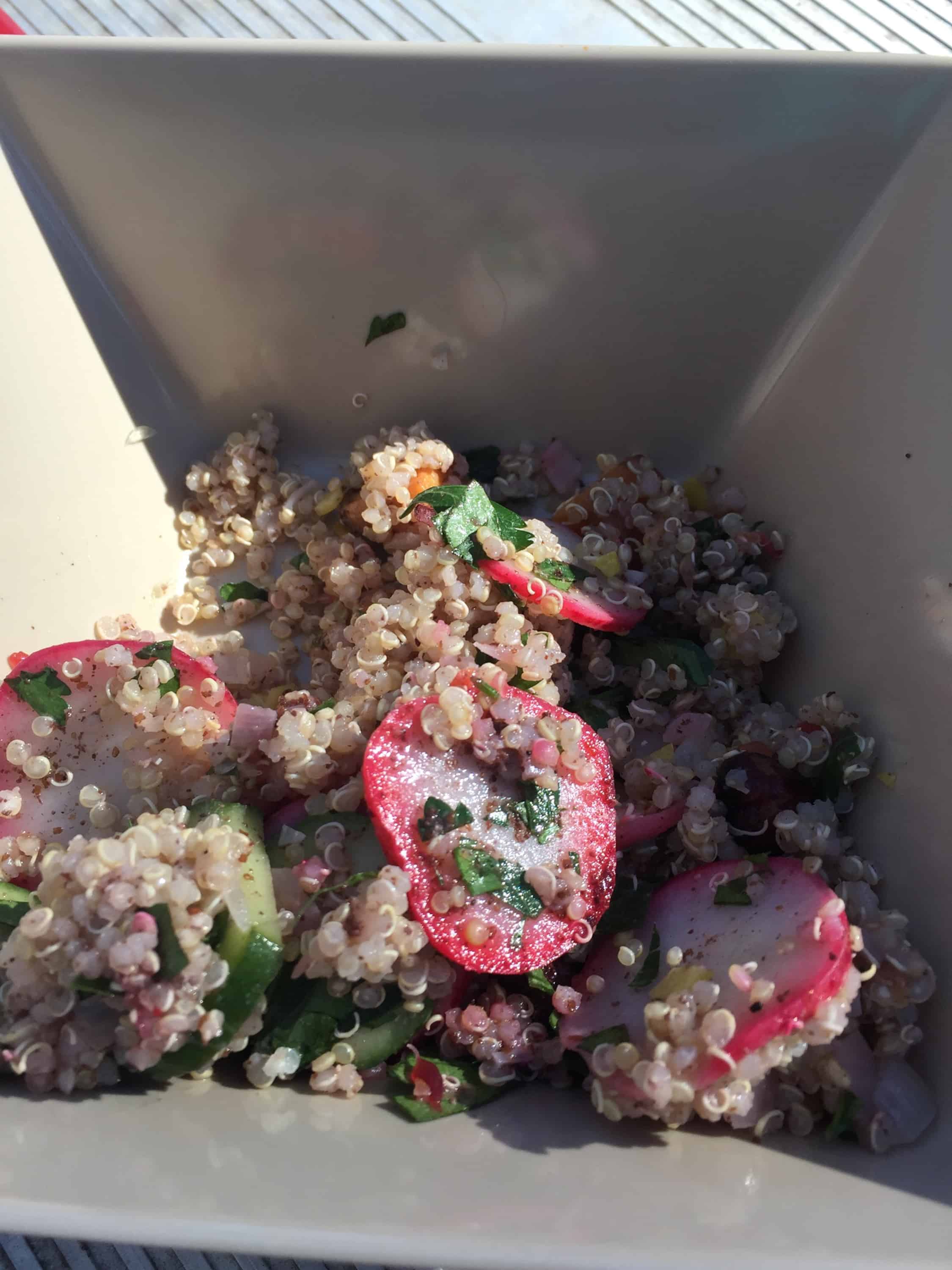 The husband and I went camping in a small state park in Alabama and we took along a Hello Fresh meal. They are so easy to camp with!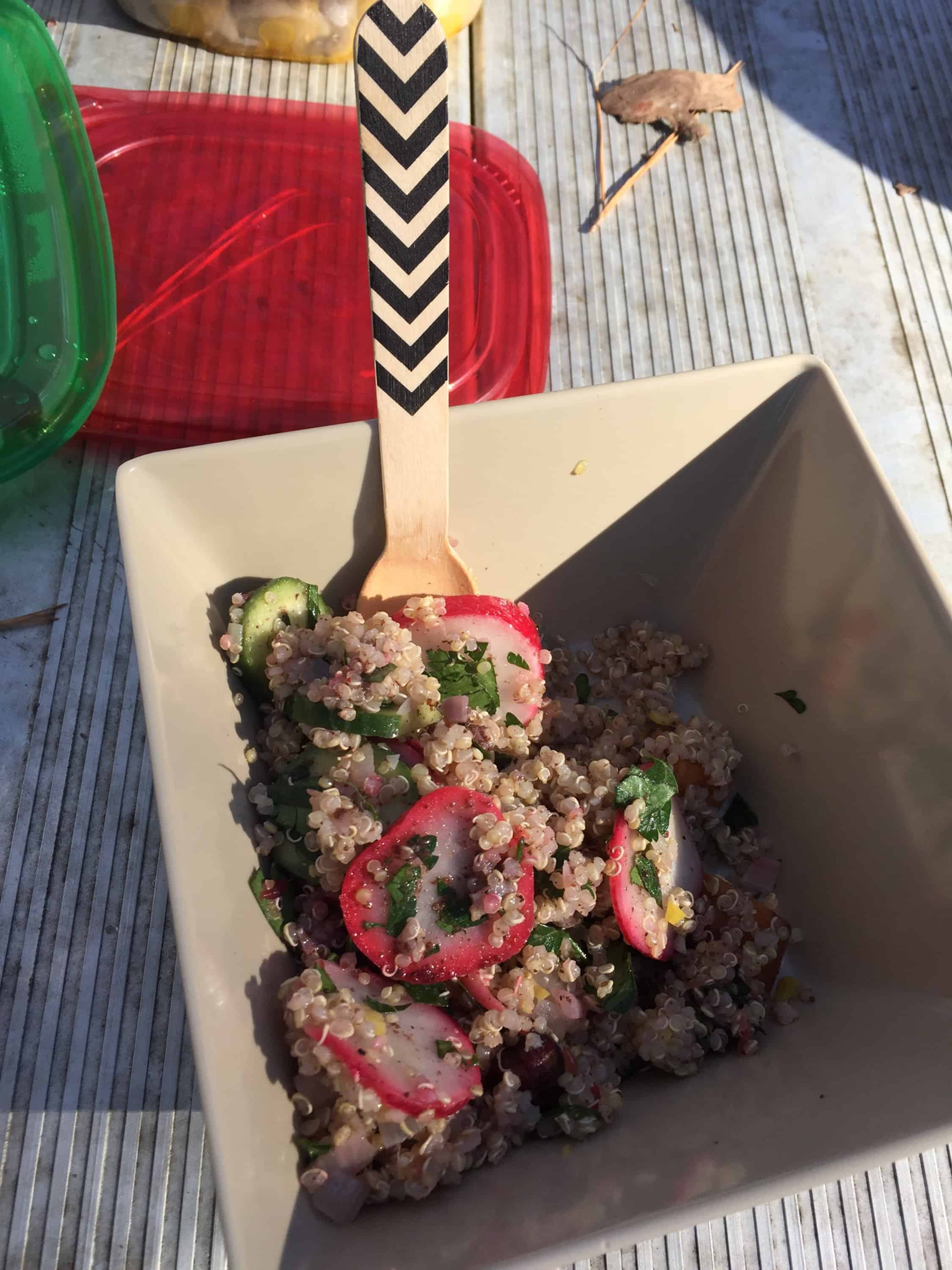 Everything you need except EVOO is right there in the bag which makes packing for camping extra easy. I'm fortunate enough to have an oven in my RV but if I didn't I could cook/saute the vegetables in a cast iron skillet.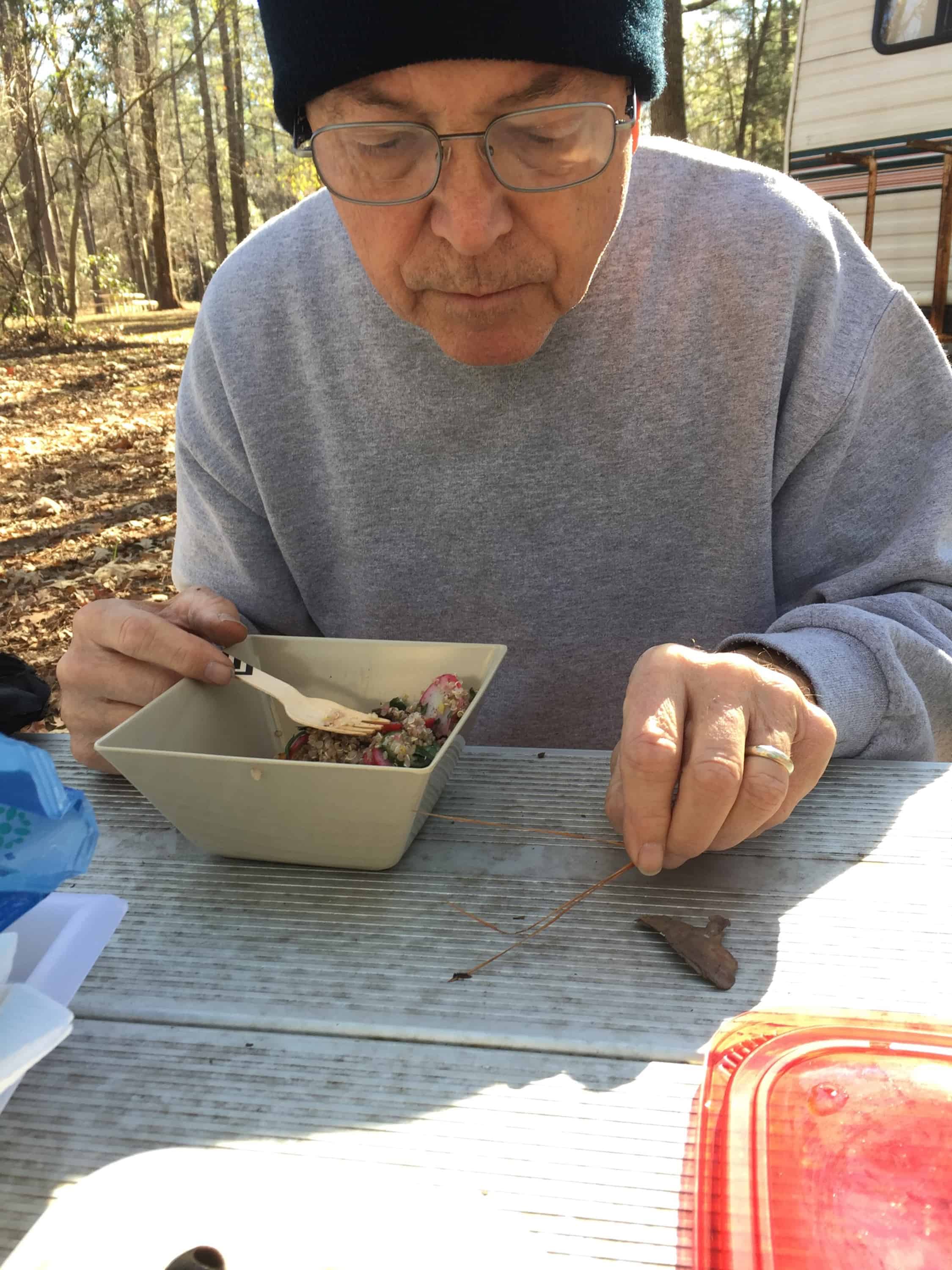 Hello Fresh indoors is tasty but Hello Fresh outdoors is exquisite!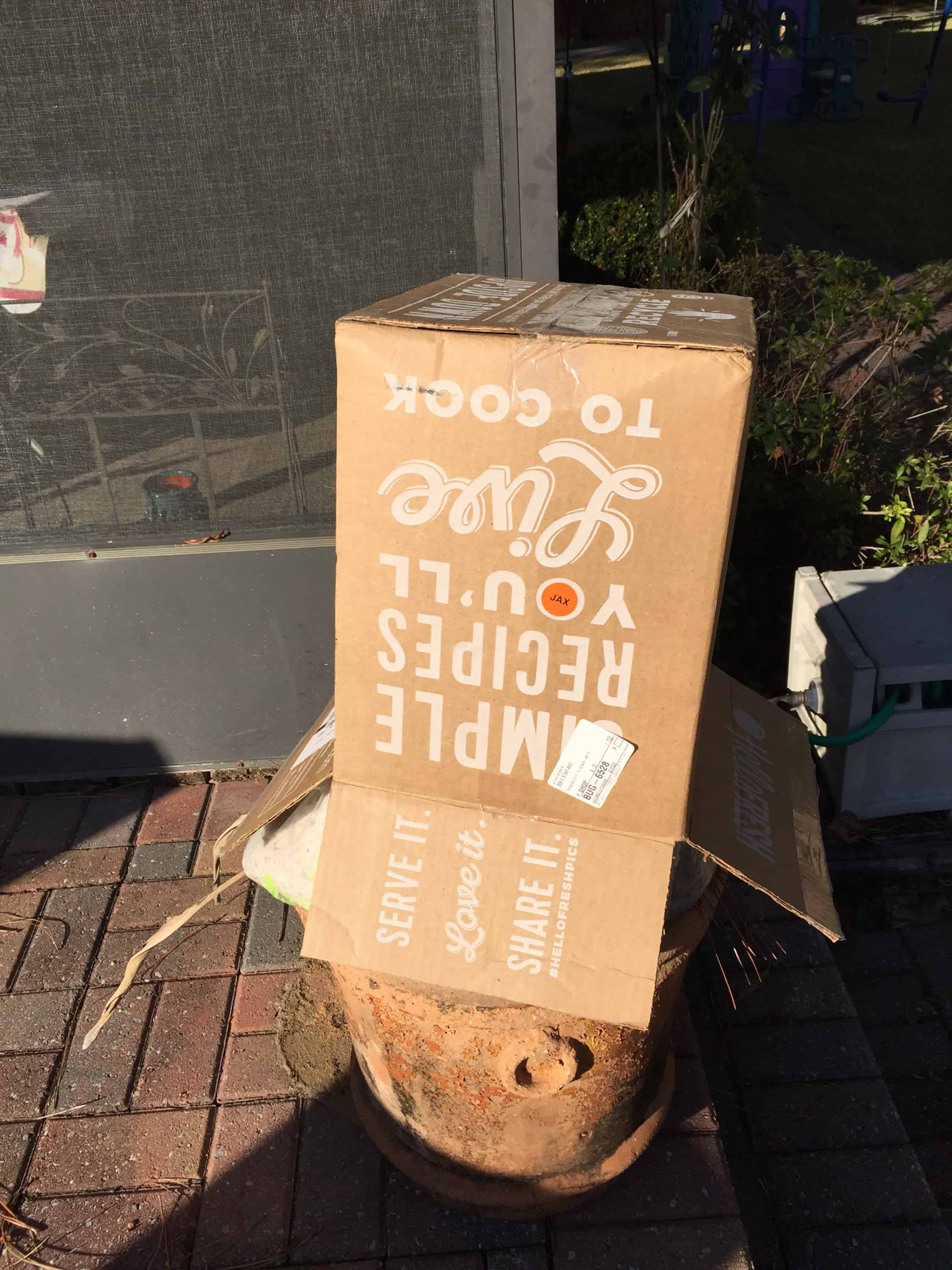 Another interesting item about recycling the Hello Fresh containers, it hit the freezing mark and I have a bird of paradise plant that is a tropical plant. So what to do?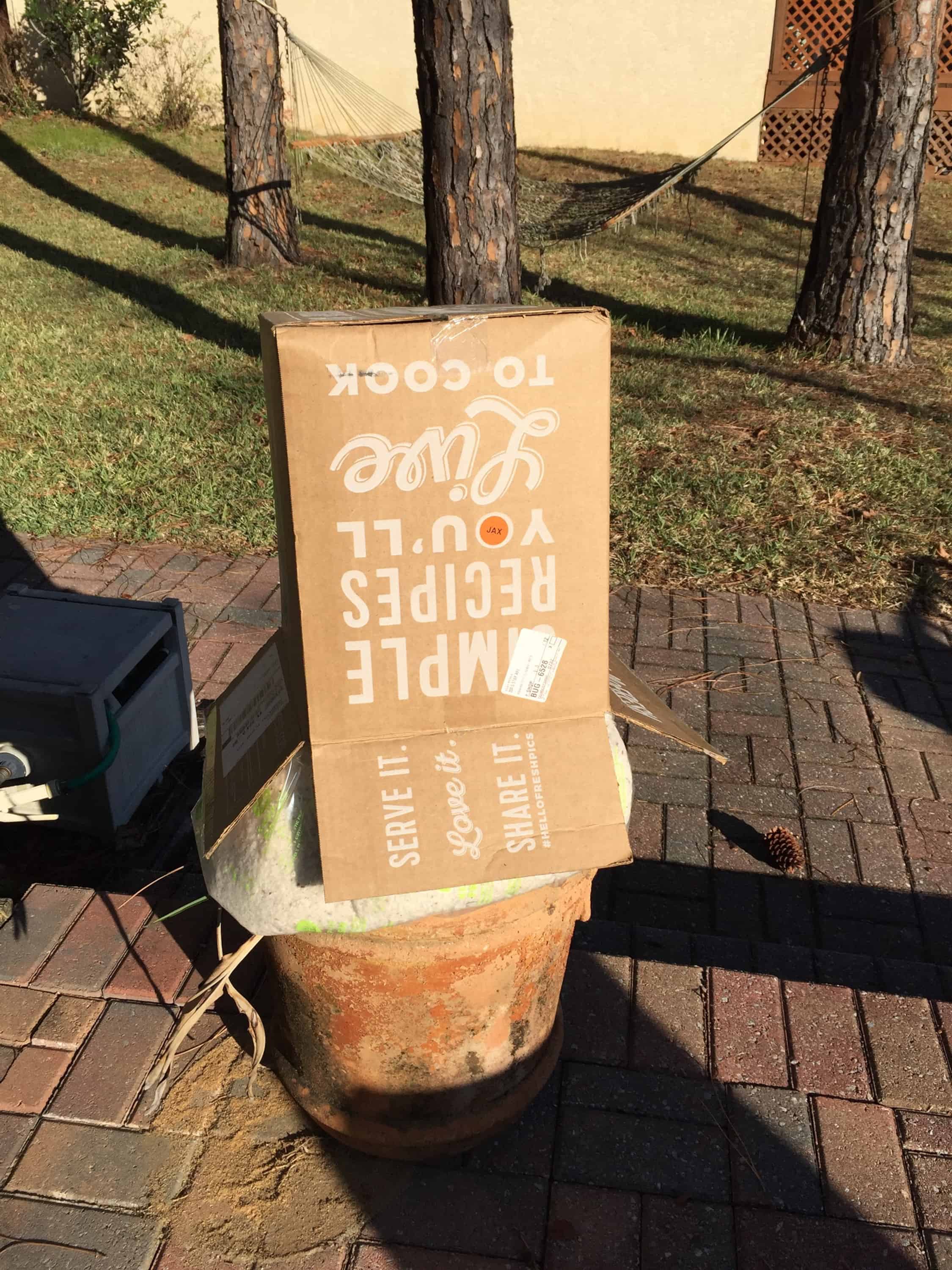 Wrapped it in the insulation from a Hello Fresh box and then covered it with the box. The plant looks just like it did when I covered it 4 days ago. Now that the box has been used twice, I'll take it to the recycling containers.
Thanks, Hello Fresh!
What can you say about the vegetarian recipes in our box?