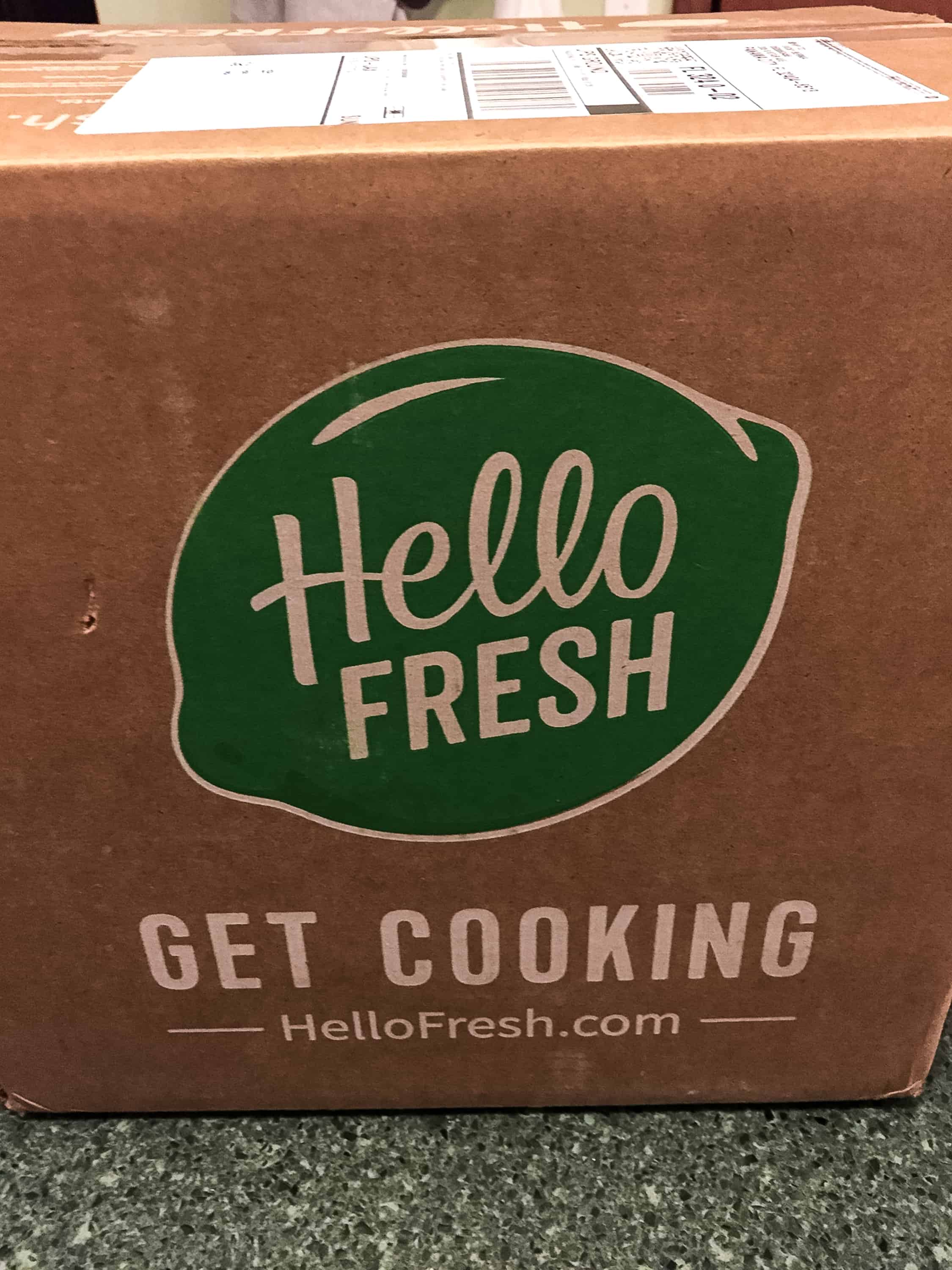 Hello Fresh is a meal kit subscription box with complete recipes and ingredients to make 3 meals every week, with each meal feeding either two or four people, depending on the plan you choose.
Though it is a subscription, you can pause your deliveries when needed – whether you are out of town, have other dinner plans, or just aren't in love with that week's selections. The standard subscription provides high-quality meats (free-range chicken, antibiotic meats, etc.) to use in the recipes.
This review covers the Vegetarian box!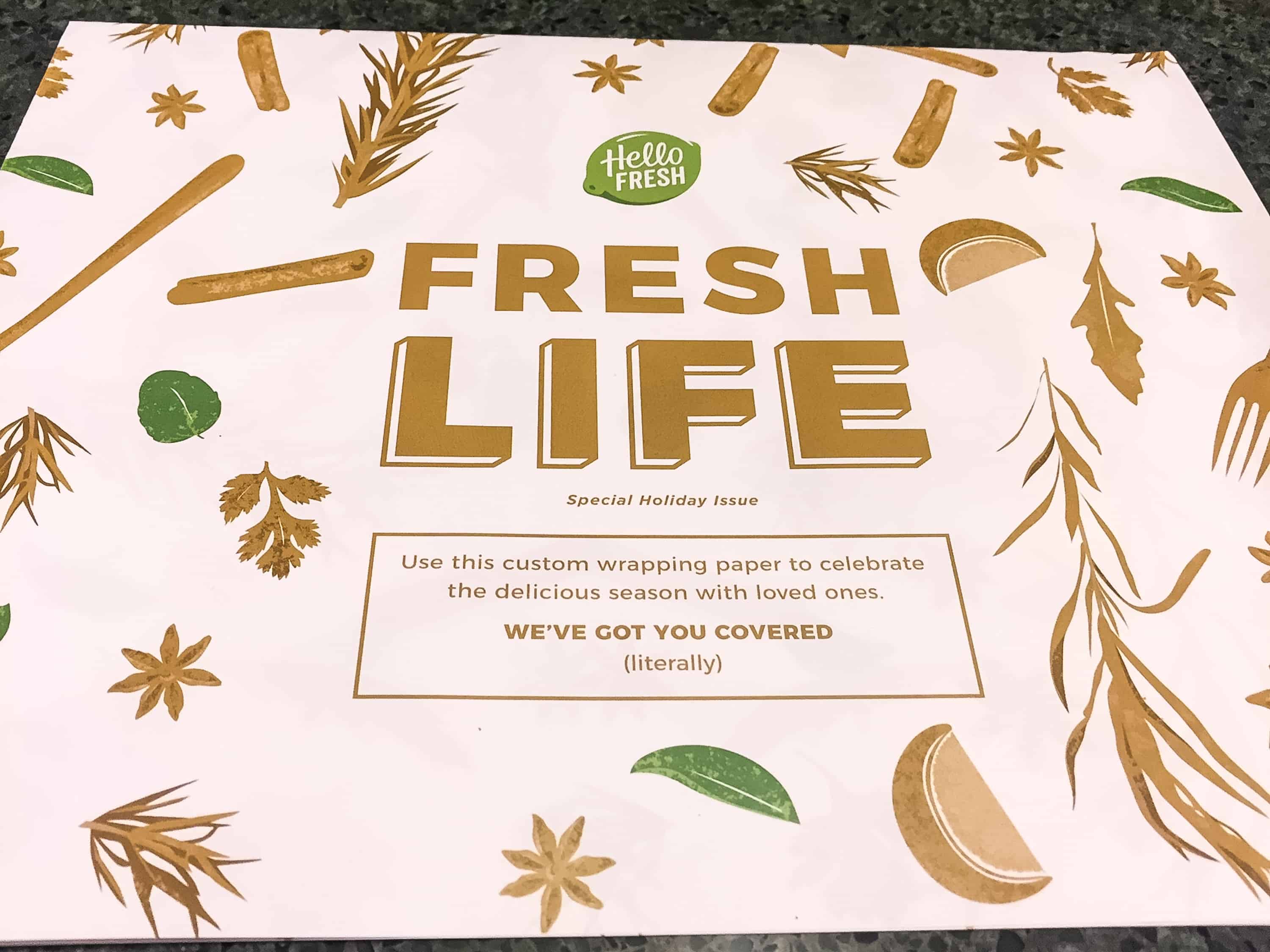 Hello Fresh has great instructions, and they are easy to follow even if you are an inexperienced cook. Each recipe includes several pictures so you maintain a sense of how the dish should look as you go along.
There are even some kitchen tips included on the information card.
DEAL: Currently, you can save $40 off your first two boxes when you use this link to subscribe.
Though we do eat meat, we cook vegetarian three times a week. Thankfully, Hello Fresh has a vegetarian subscription for both casual and dedicated vegetarians.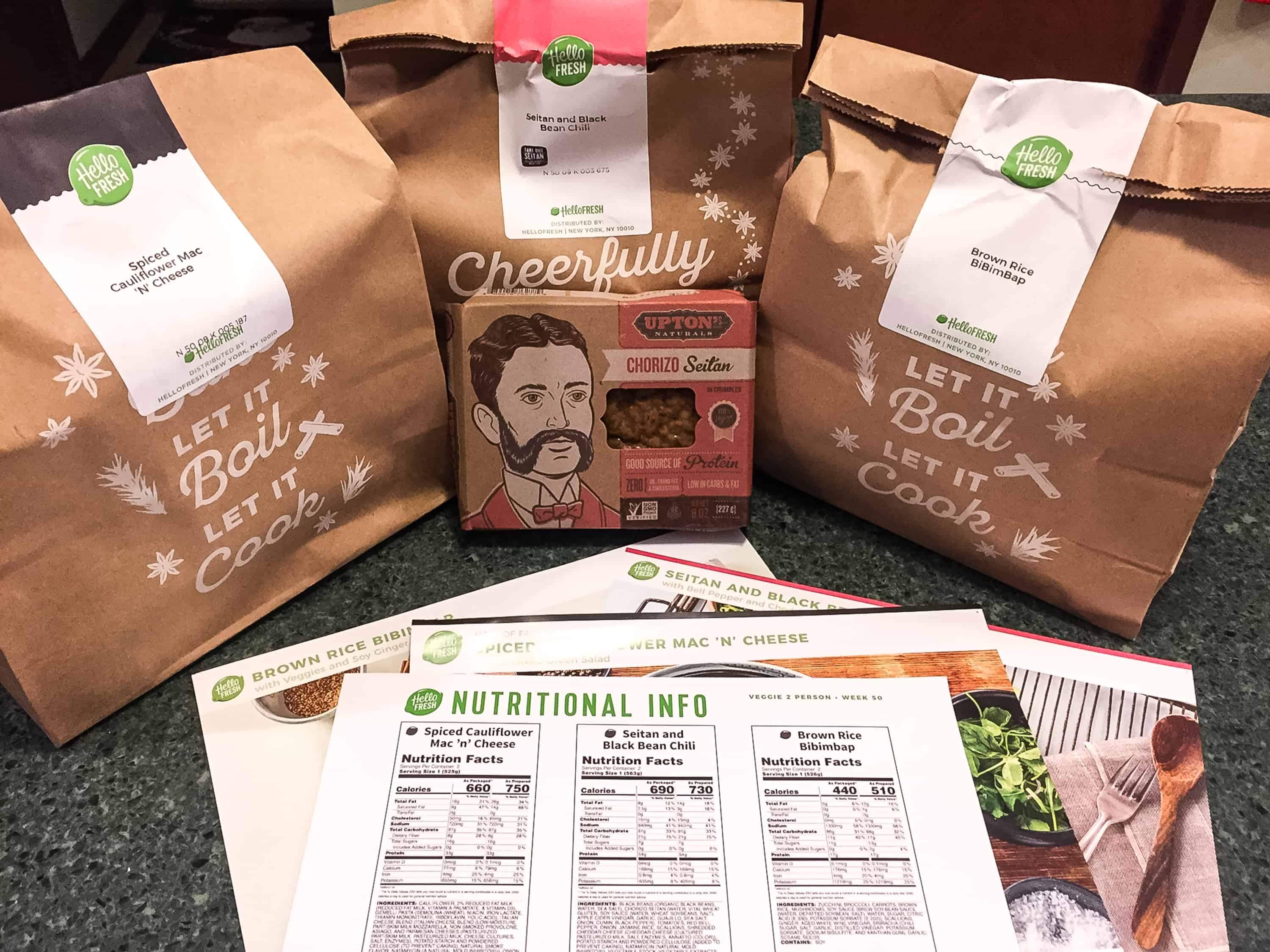 The bags used by Hello Fresh keep all the ingredients for the recipes in order, and they stack nicely in the fridge. Within each box, everything but the largest vegetables is separately packaged and is packed at the bottom. Condiments and canned goods are provided in high-end, commercial packaging. Hello Fresh usually provides spices in their own, pre-measured branded packaging.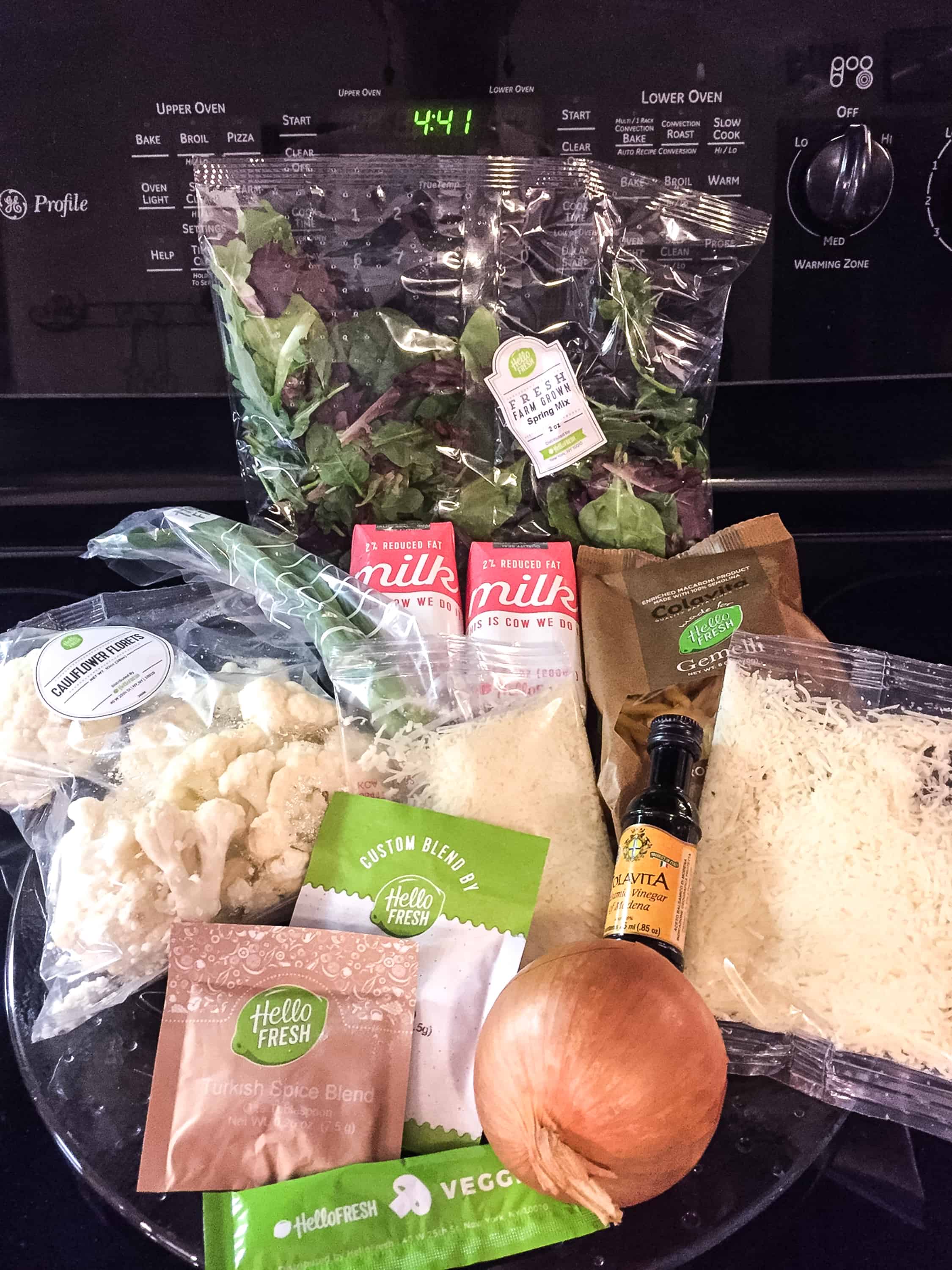 Spiced Cauliflower Mac 'N' Cheese. 40 minutes, Level 1, 756 calories per serving.

This is the time of year that I truly appreciate the ease and convenience of Hello Fresh! Everything, and I mean everything, is right there. Recipe cards and the number of ingredients are all packaged in a meal by meal box. I've tried another meal box subscription for a week and the ingredients weren't all put together by meals. You had to figure out which ingredient went with which recipe and I messed up a time or two. So thank you Hello Fresh for putting all the ingredients for one meal into a brown paper bag which is very easy to recycle.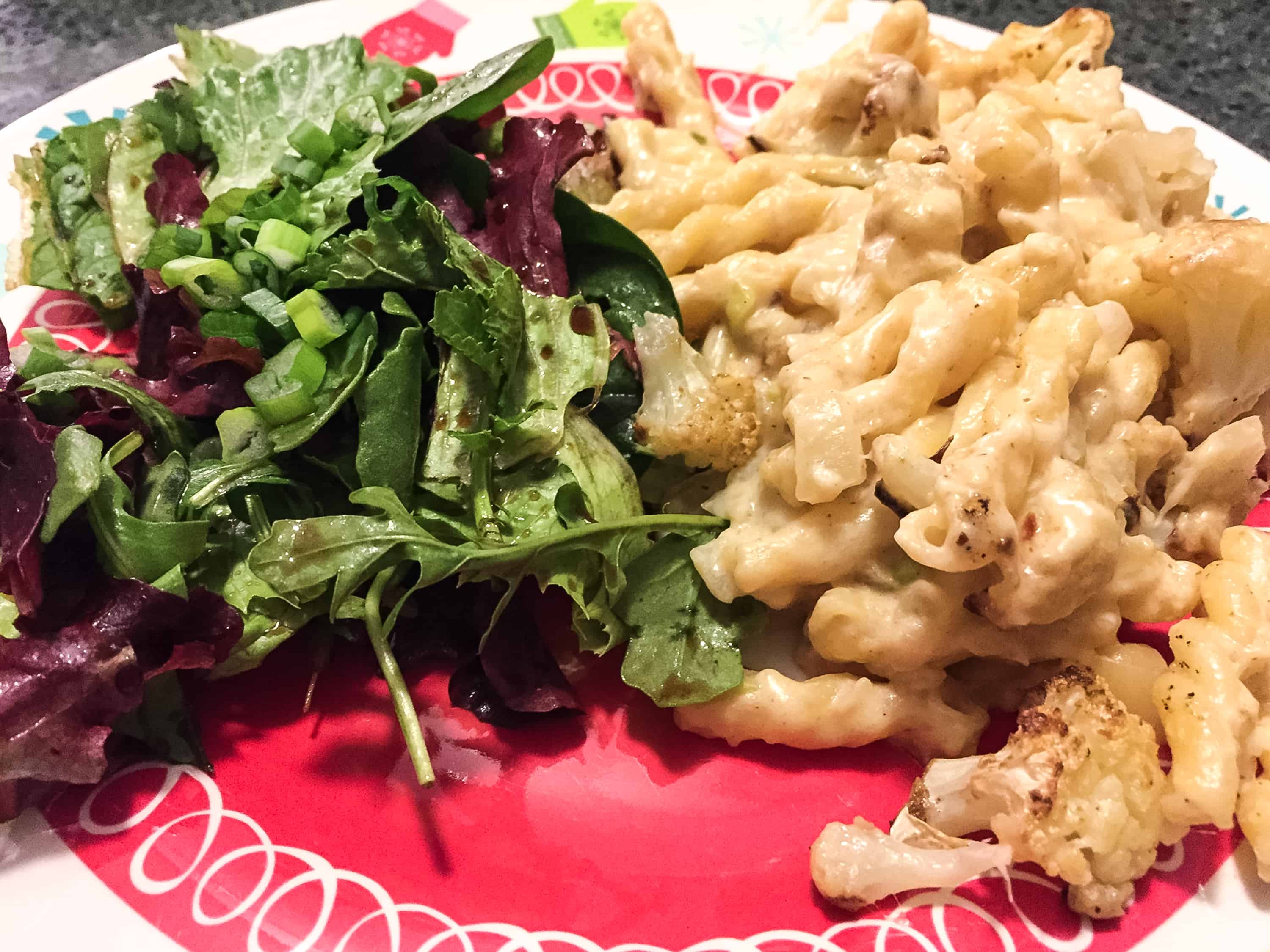 This was a new recipe and we really liked it. I tend to think of mac n' cheese as a kids meal so I never make it for hubby and I. What a grown up version this was, and so delicious! Who ever thought of using an Italian cheese blend instead of cheddar cheese? And mixing it with roasted cauliflower? It was paired with an easy to make salad. Very filling and satisfying.
This is one recipe that Hello Fresh can certainly send again.
Seitan and Black Bean Chili. 35 minutes, Level 1, 730 calories per serving.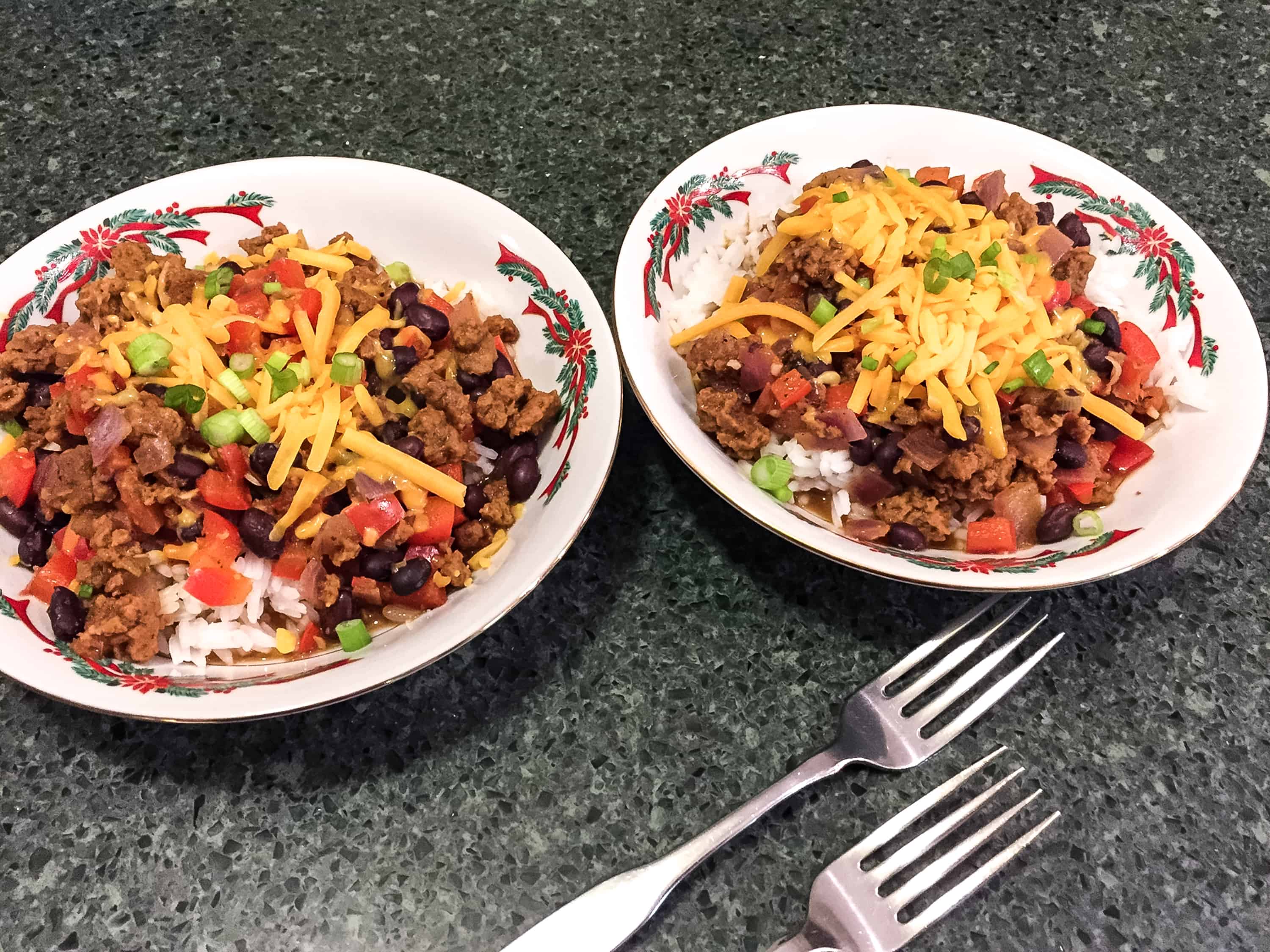 There have been a couple of variations on this recipe of chilli and they have all been maravilloso!
Hello Fresh introduced me to Seitan crumbles and I now buy and use them all the time.  So much better for you than meat. The crumbles that were sent this time were Chorizo Seitan, already came with spices in them.
This had a hearty flavor. There was garlic, red bell pepper, scallions, red onion and the spices from the Seitan crumbles. Add the black beans, rice and cheese and it was a great meal. I added tortilla chips and wow, you just can't go wrong. This is a great meal for the cold days of winter. Hearty flavor, and very filling. You could certainly chop up some hot peppers or use chili pepper flakes to add that extra special heat if you like that!
Brown Rice Bibimbap. 35 minutes, Level 2, 510 calories per serving.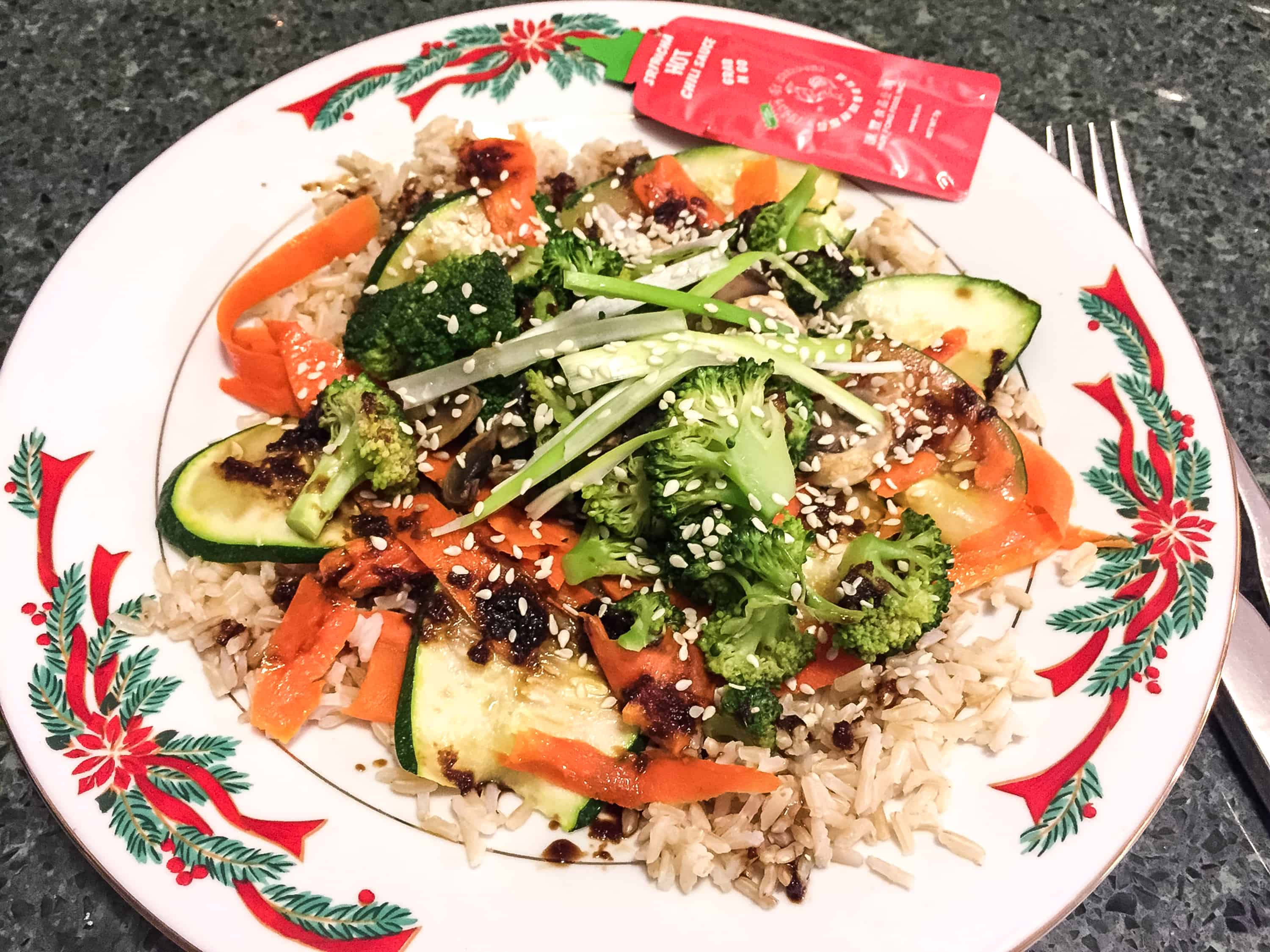 This was a Hello Fresh repeat BUT we, in this household, like repeat dinners! This is a Korean-style mixed rice bowl with vegetables. What makes soooo much flavor is the sauce and it is just so easy to make. Soy sauce, sugar, garlic and ginger – oh flavor of flavors, it is divine!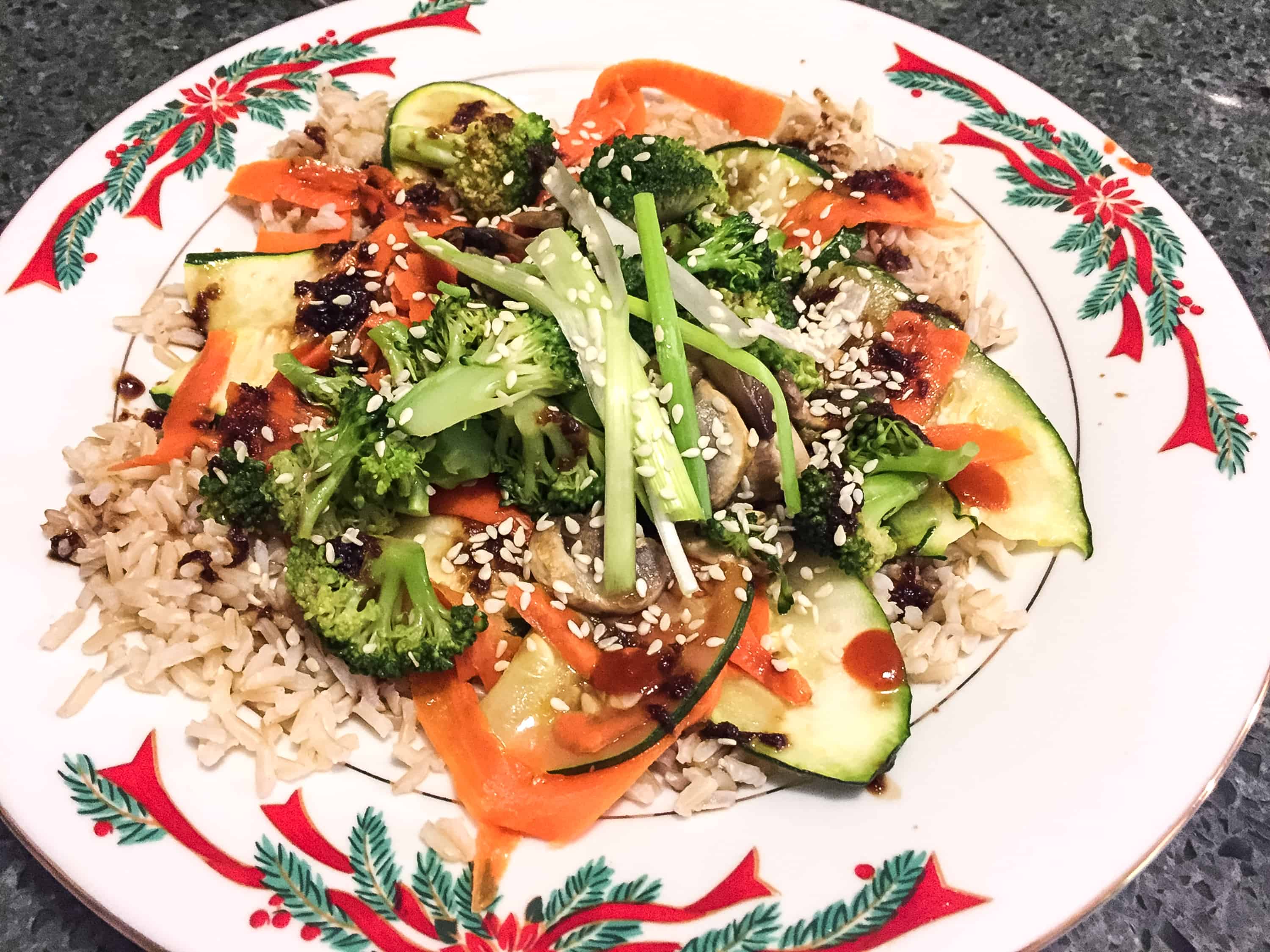 Drizzle that wonderful sauce on top of ribboned carrot and zucchini, sauteed broccoli and mushrooms piled on top of brown rice. Sprinkle on top with nutritionally packed sesame seeds and you're ready for a taste bud-popping event.
My husband and I are older and just don't eat as much quantity as we used to. Hello Fresh dinners for two actually provide 4 meals for us. So my lunch will be leftovers of this meal and my mouth is just watering thinking of the vegetables (you can't give me too many vegetables) and the sauce! Yum!
Hello Fresh!? Listen up people at Hello Fresh, I want you to sell your stock concentrate! That stuff is great and makes the meals taste great. Hint, hint!
What can you say about the vegetarian recipes in our box?