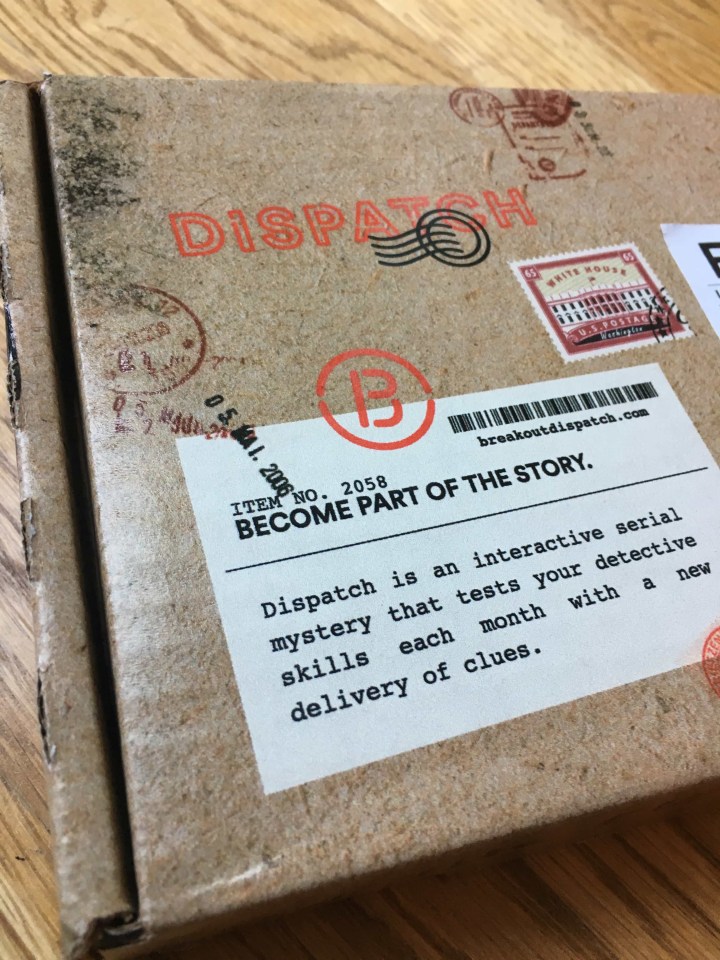 Dispatch by Breakout Games is an exciting, interactive mystery subscription that puts you in the middle of a detective story. Every month, Dispatch sends a new batch of clues that further the ongoing story. Each month's installment is $24.99, and shipping is free. Each story lasts several months, but you can cancel anytime.
This month, I received the third installment of the "On the Run" mystery. In "On the Run," you play the part of the amateur detective solving a mystery in which your childhood friend goes missing after being accused of murdering his wealthy fiancée. This month, the clues lead us to Japan.
DEAL: Get $10 off your first box! Use coupon code Dispatch10.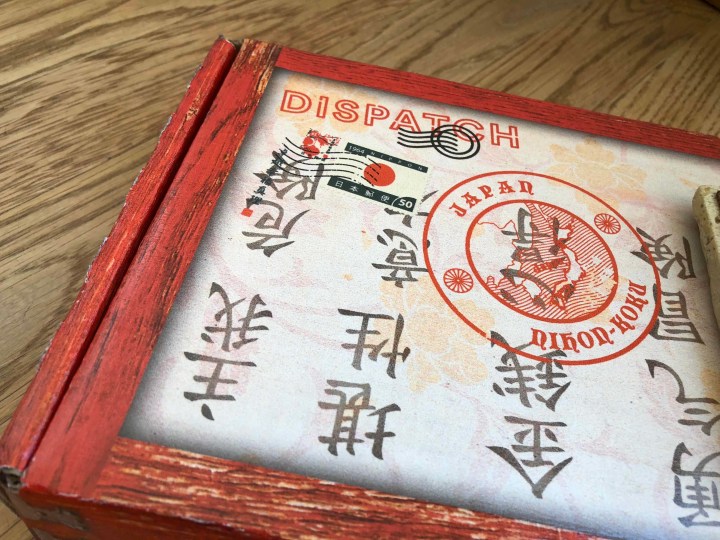 As it was last month, all of the items are really high production quality, starting with the clever wooden-crate-lookalike shipping box.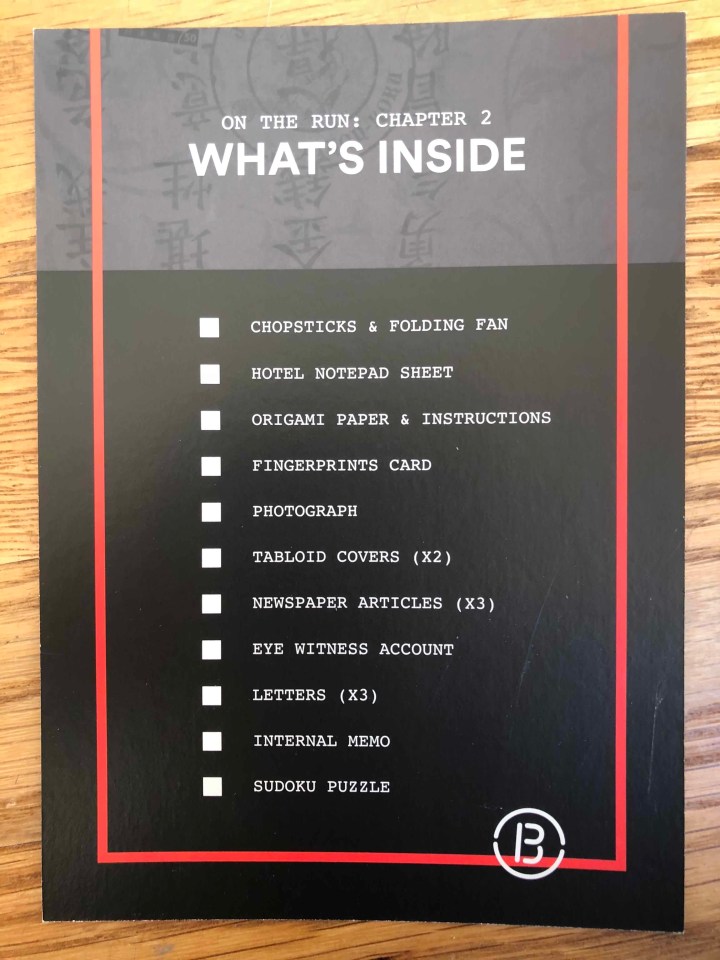 Inside, the box contains a variety of physical clues, from tabloid pages to photographs.  Make sure you're keeping your clues each month (which I, ahem, could have used a reminder about), because you will need things from prior boxes to solve future ones. These working chopsticks and fan are beautiful… hey, what are those letters on the fan?
Unlike some other mystery boxes, Breakout is not just about solving a series of puzzles — you really have to immerse yourself in the story. This month, you have a new angle to the story with a hotel fire. Problems just seem to follow this guy, eh?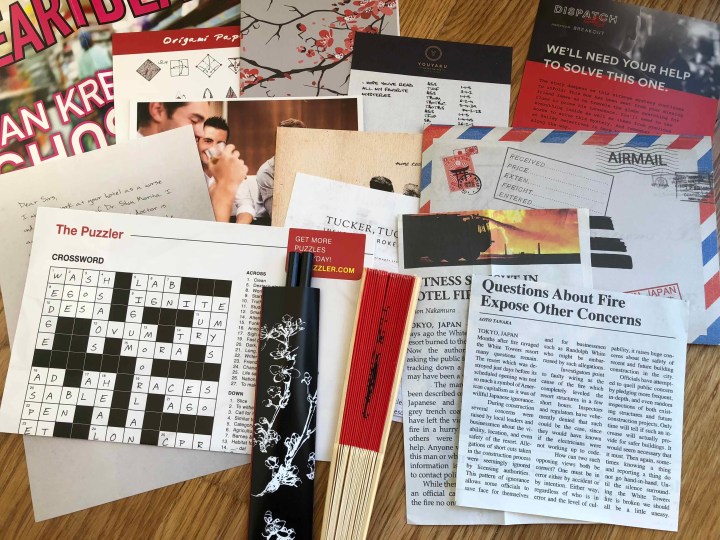 Among the physical clues, you will find internet hints that will send you to the computer to locate more clues. All of the trails lead logically along, so it's less "solve the puzzle" and more "follow the clues." That makes it a little challenging to do as a group activity, but it really makes this feel immersive.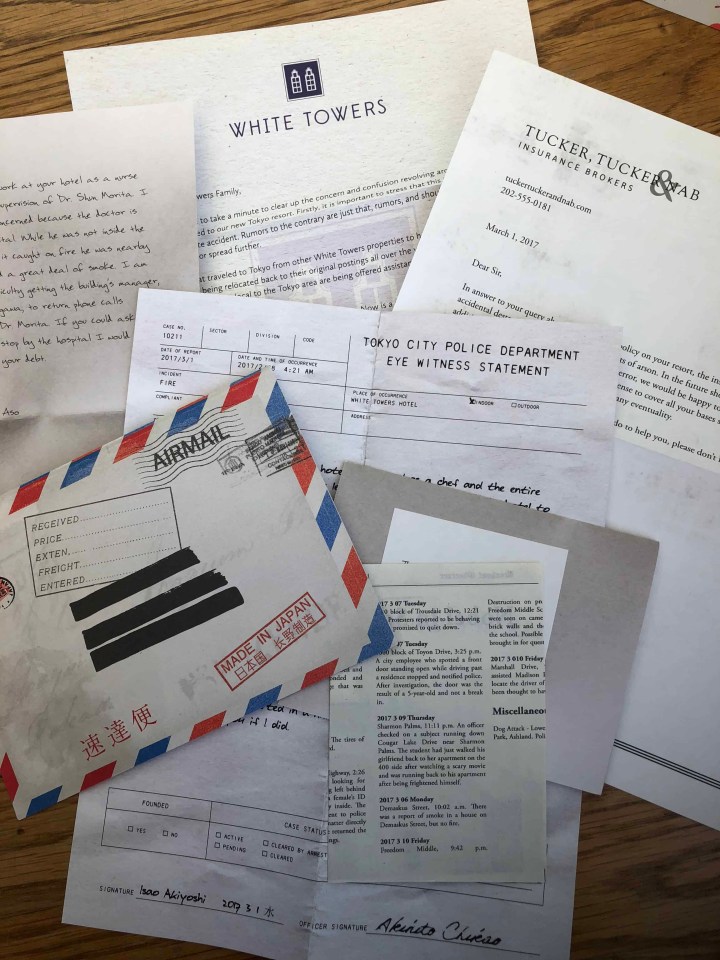 Yes, that really is a sudoku puzzle to solve. HOWEVER, DO NOT GO TO THE "WE PUZZLER" WEBSITE. When I went to it (because often these puzzles send you to the internet for clues), I found a parked domain full of ads.  I'm not sure how this happened, but it's a serious misfire to me.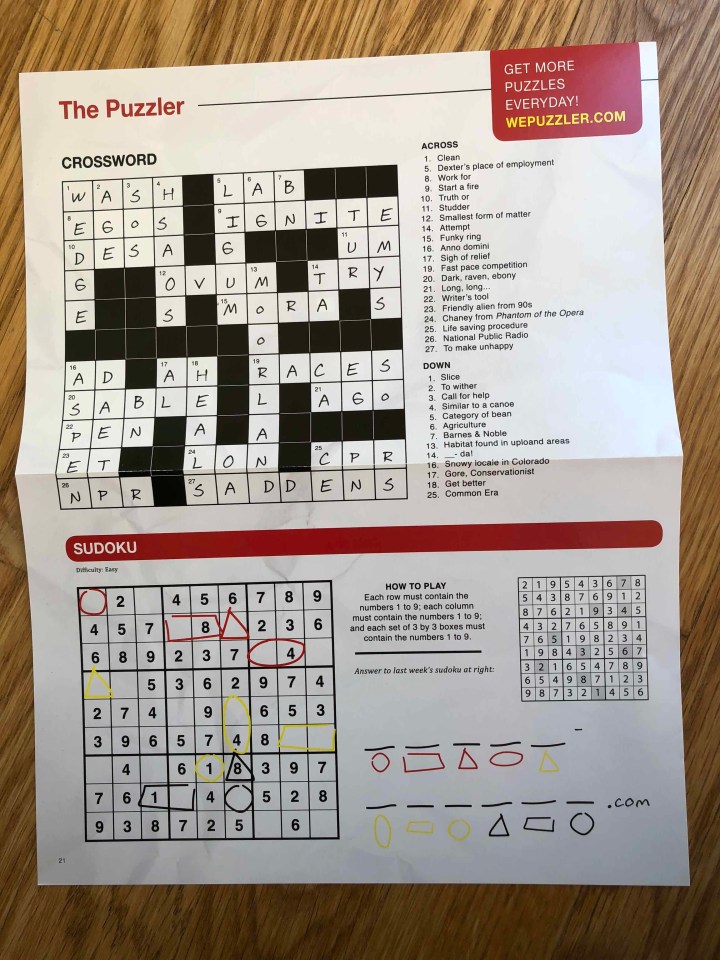 As usual, if you get stuck, you can access the clever hint system through the "Bailey Detective Agency," where you can ask questions and receive an actual (non-form) email back. It adds a fun layer of authenticity to the game.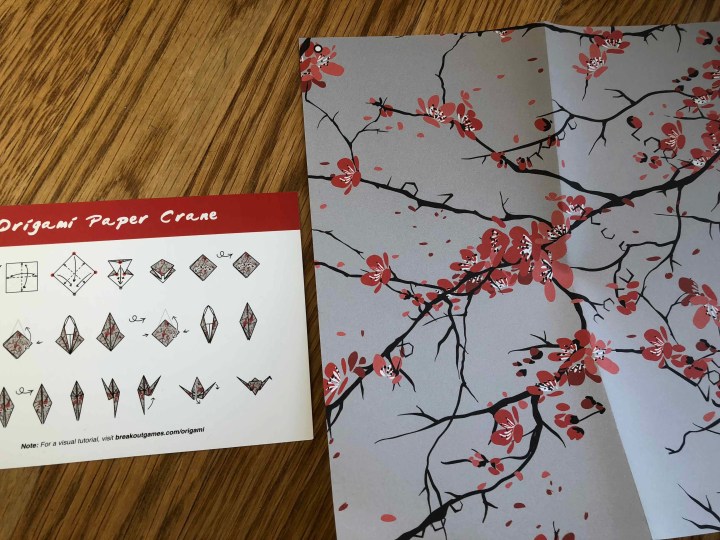 My 10-year-old and I have really enjoyed playing On the Run together. I won't spoil this part of the mystery for you, but here's a tip: look closely at that paper crane.
I think this is just a brilliant idea for a subscription box. If you've ever wanted to be inside the book and solve the mystery yourself, you will really love jumping into Dispatch.
Did you need any hints? Where do you think this will go next? Let us know in the comments!
Visit Dispatch by Breakout Games to subscribe or find out more!