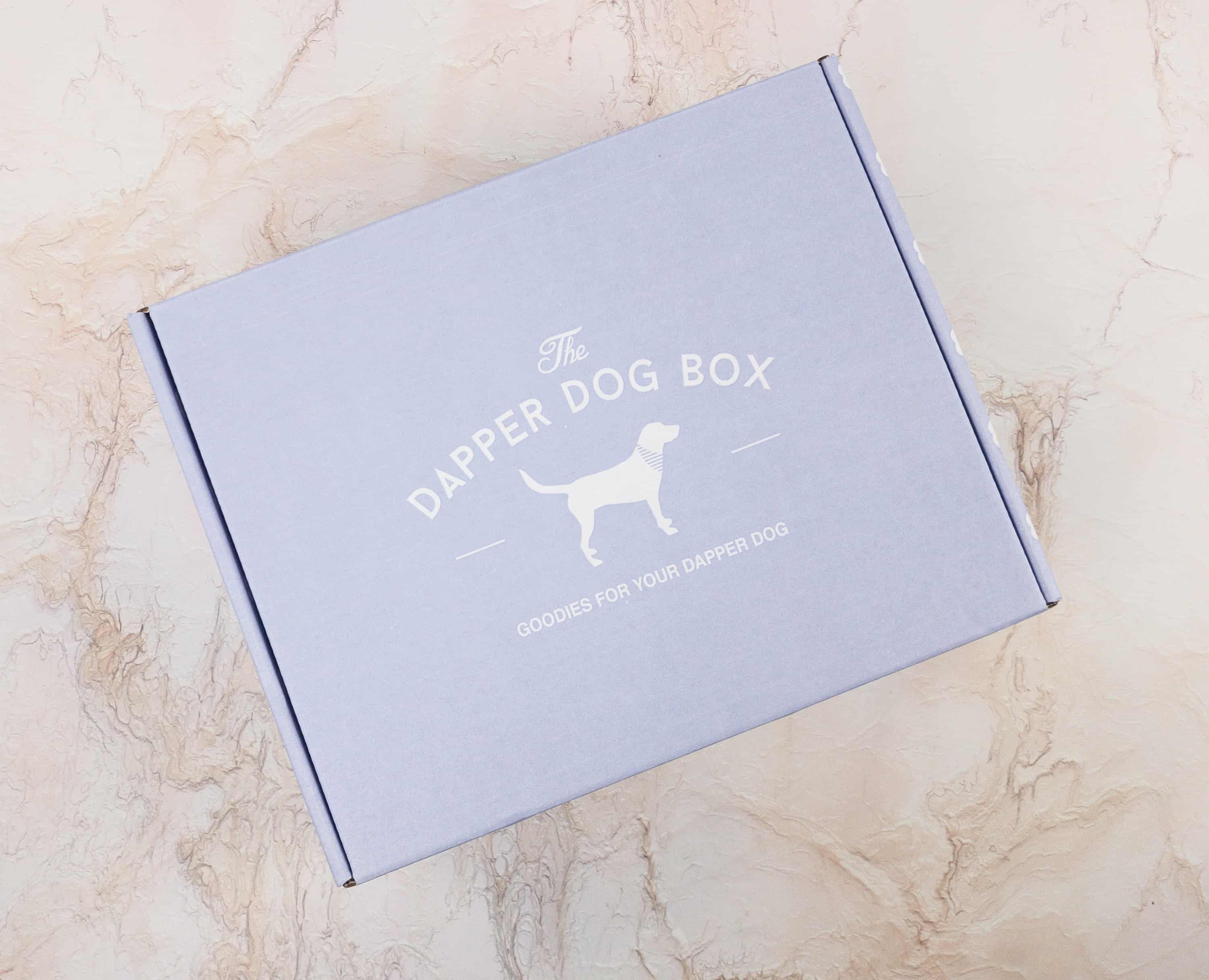 The Dapper Dog Box is a monthly box for your best friend in the world – your dog! Organic and natural items are hand-picked for your dog based on a personalized survey. The Dapper Dog Box sources from passionate small companies that love dogs. The regular sized box has 4-6 items with an average $50 value. The personalized survey offers five different dog sizes with allergy preferences.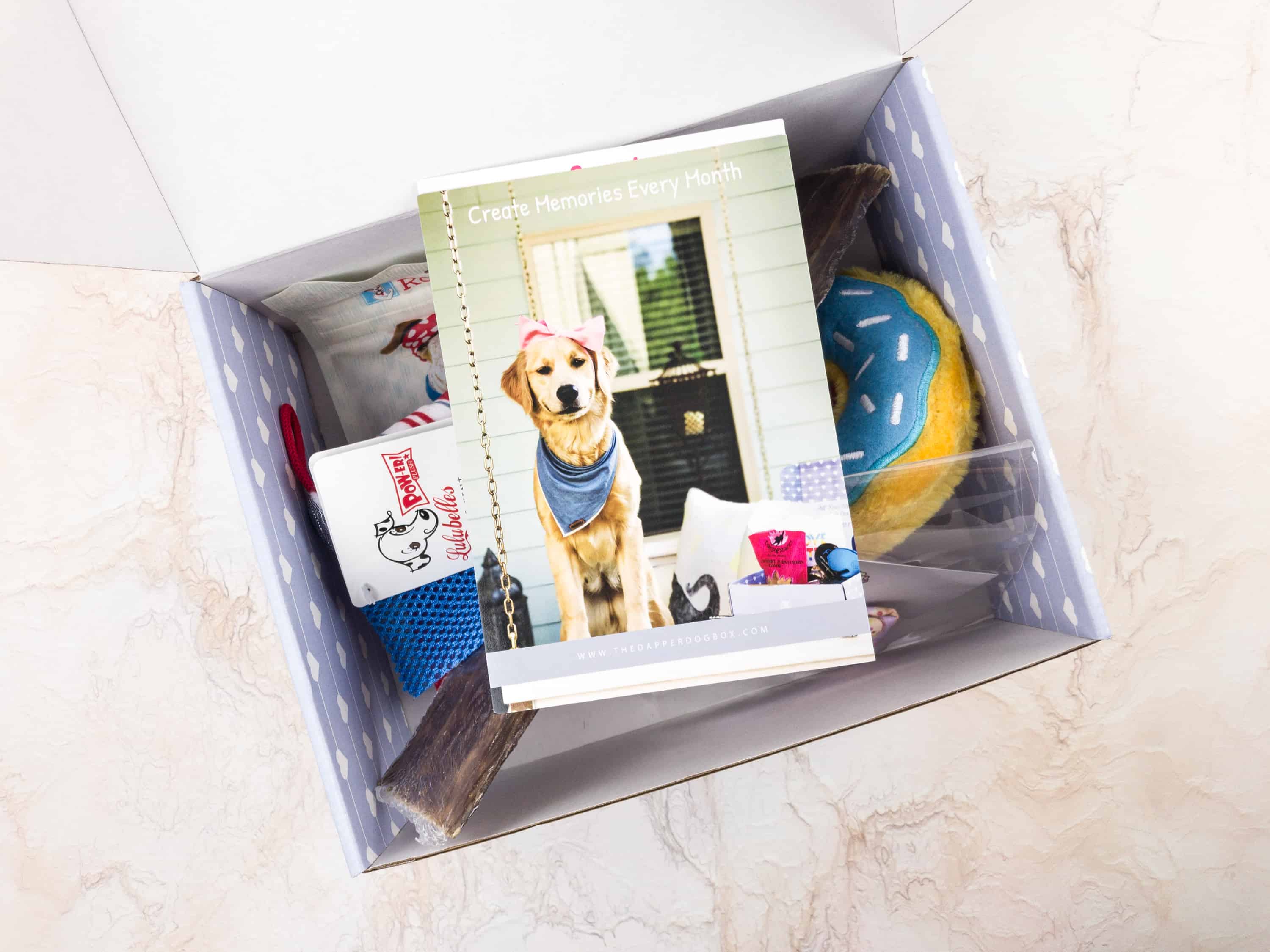 This month's theme is Foodie Box.
DEAL: Save 10% off your first shipment! Use coupon code HELLOSUBSCRIPTION.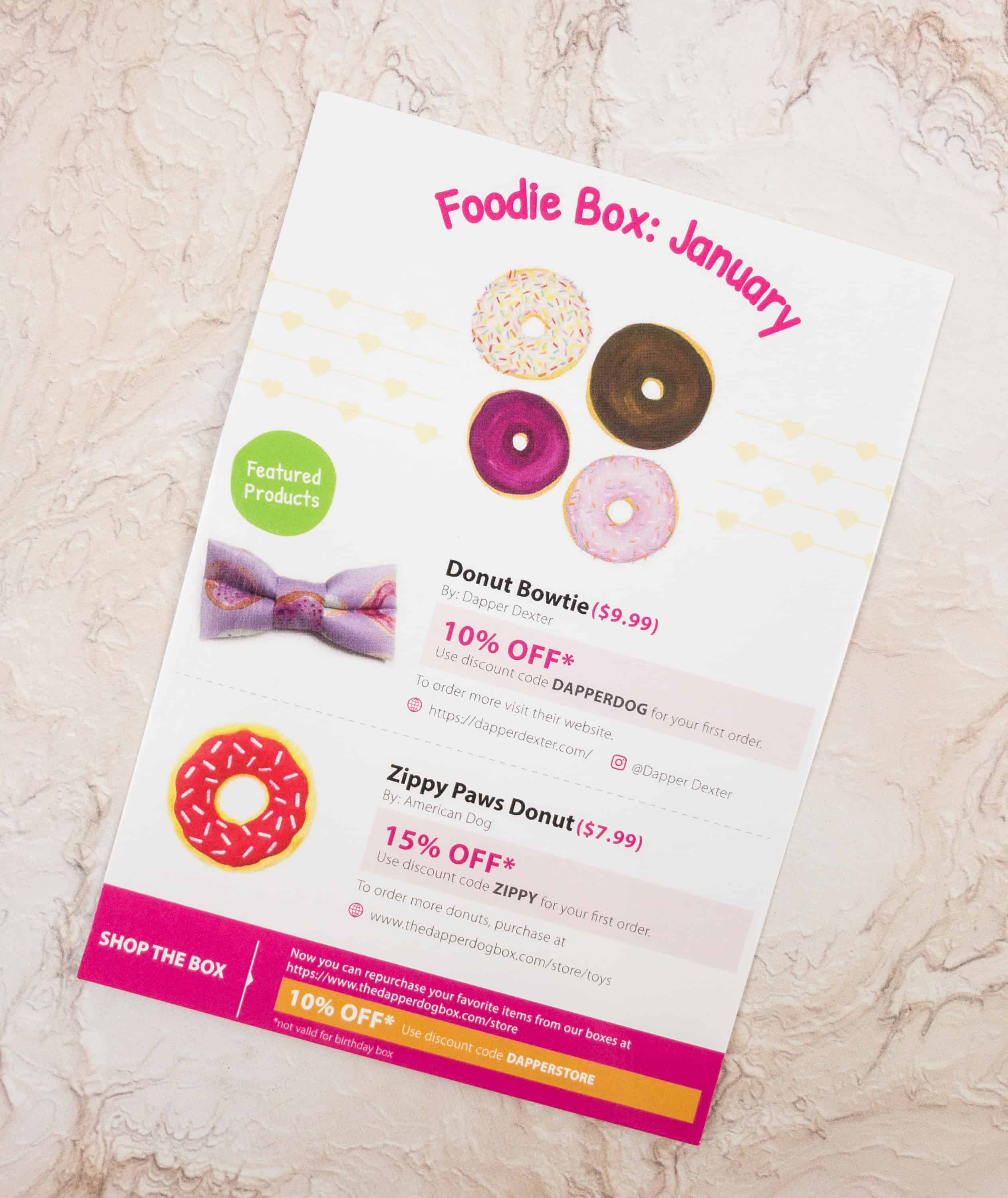 The information card contains the items and prices – plus a discount on future orders.
Here are all the items in the January box!
Dapper Dexter Donut Bowtie ($9.99) This donut-filled bowtie made Dean extra charming. It's colorful, and the palette is perfect for Easter.

American Dog Zippy Paws Donut ($6) Donuts are not good for dogs, except for this donut plush toy! It looks as good as the real thing and our pup definitely had fun romping around with it!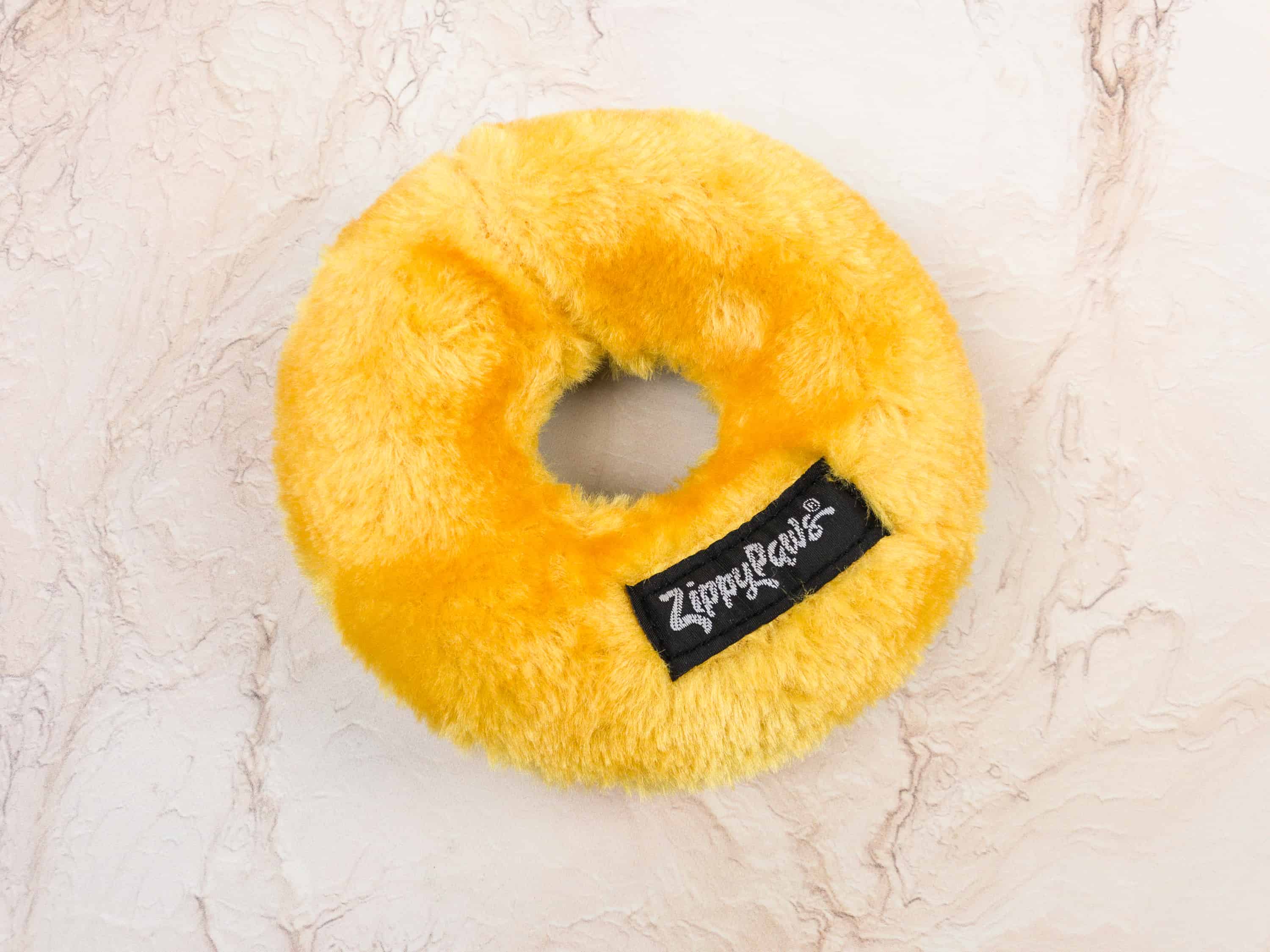 It's a big toy, but the hole in the middle makes it manageable for a small dog. The inside has a squeaker, but it is free of potentially messy stuffing.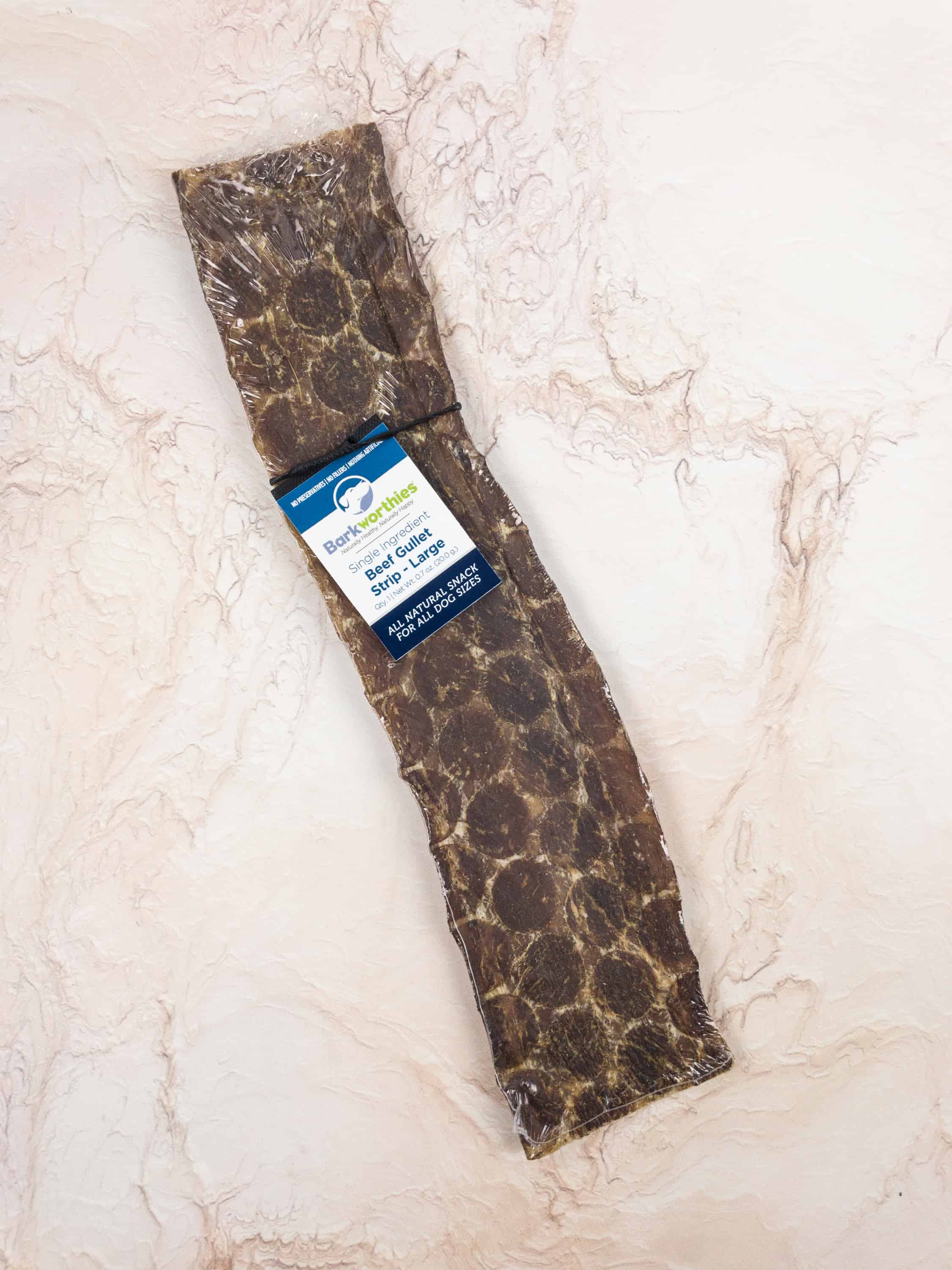 Barkworthies Large Beef Gullet Strip ($2.09) This high-protein dog chew is made from Argentinian beef. Measuring 6 inches in length, it is long-lasting and ideal for heavy chewers. It is also packed with natural glucosamine, an amino acid which has positive effects on mobility and movement. Lindy stole this from the review room and guarded it from Dean until she had devoured the whole thing!
Pow-er! Lulubelles Pupsaver Dog Plush ($8.79) This squeaky dog plush is made with non-toxic dyes and an extra layer of durable mesh fused on the inside. There are no loose pieces and each seam is reinforced using nylon seam tape for extra strength. We've already used it for playing tug with Dean!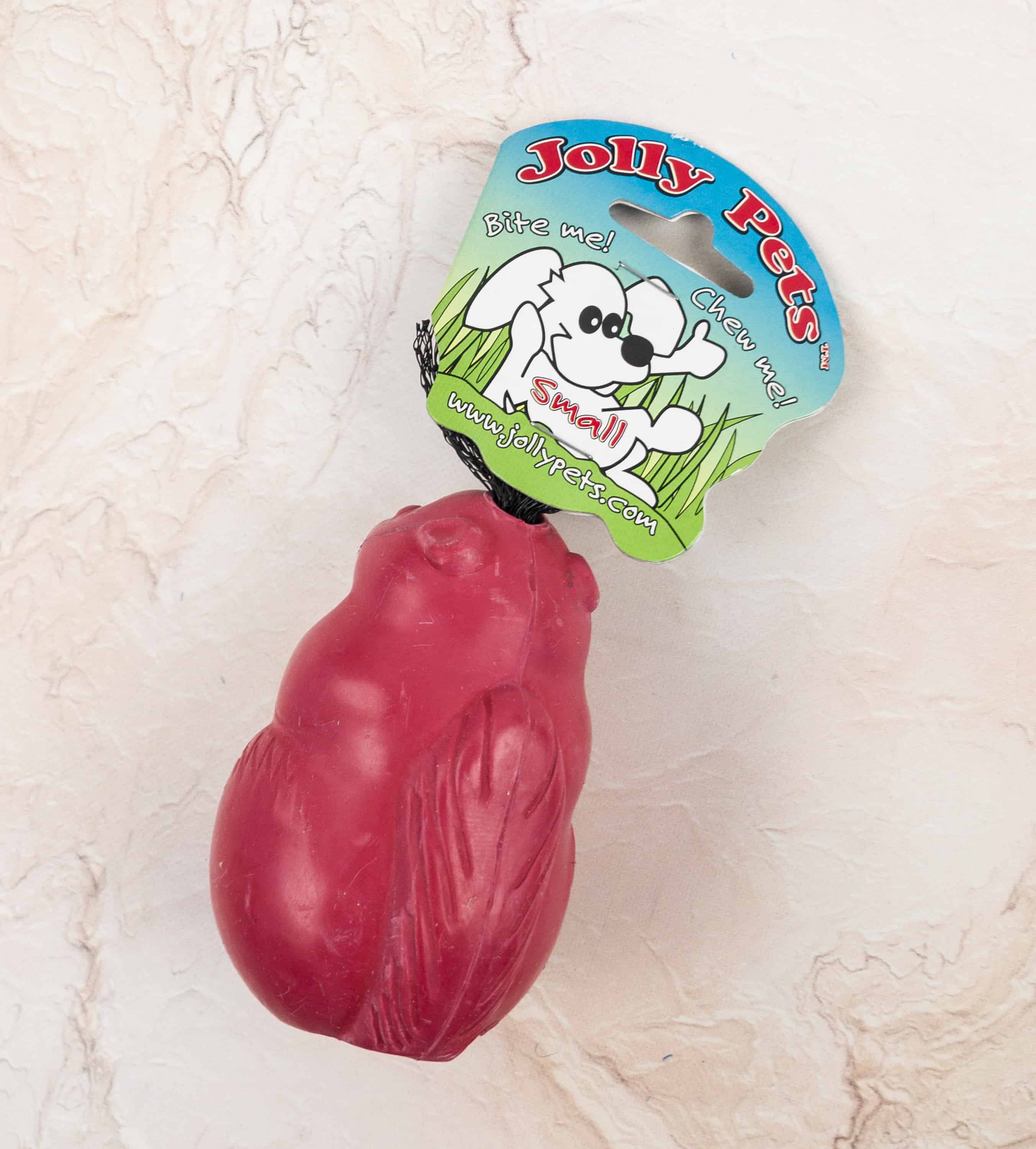 Jolly Pets Small Squirrel Jolly Critter – Similar Hedgehog ($11.60) This all natural rubber toy was shaped like a squirrel and designed to help clean your pup's teeth and gums.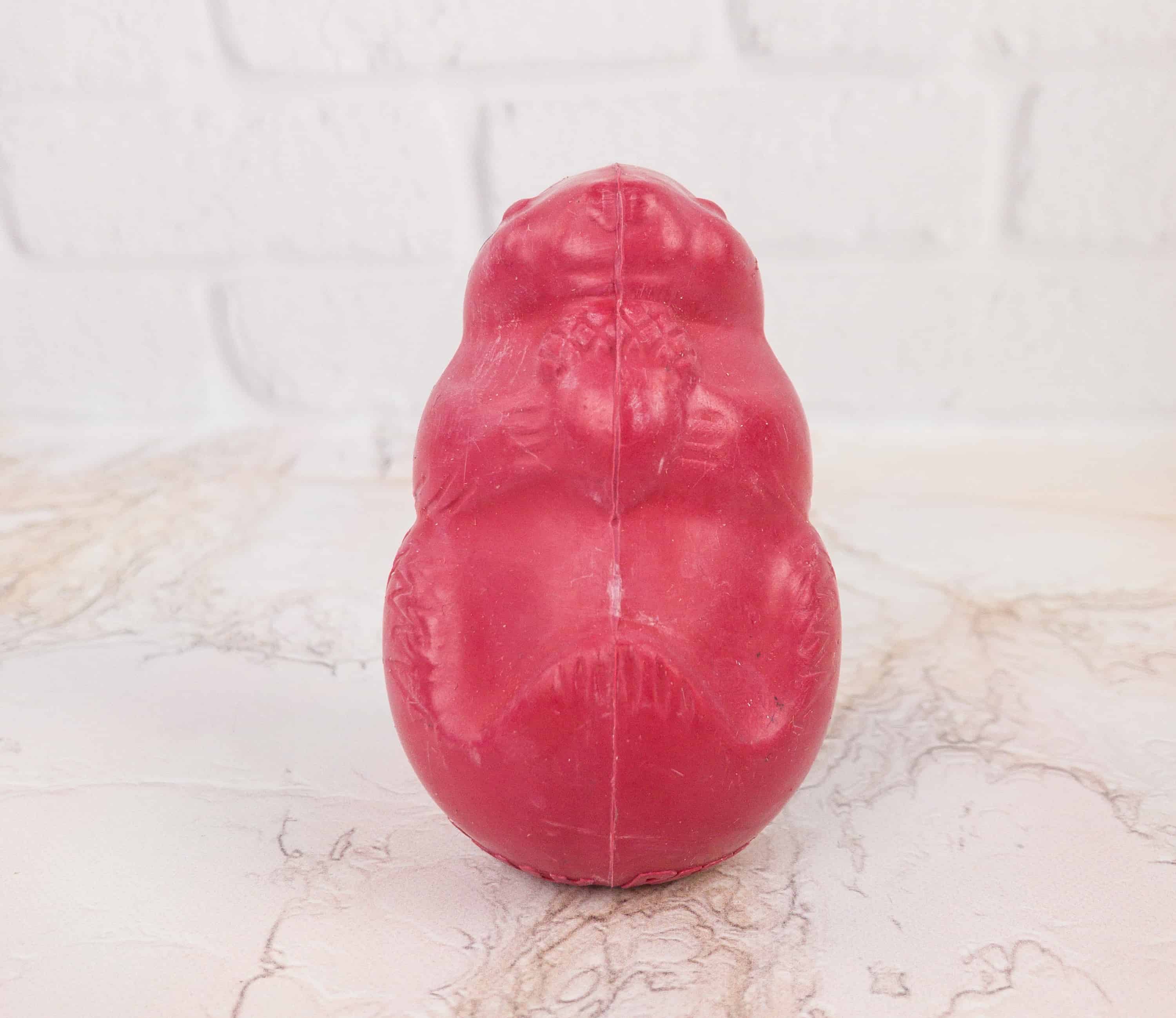 It has a special spot on the top where you can insert treats for your pup.
It's an ideal toy for heavy chewers!
Rosie's Chicken & Rosemary Soft Dog Treats ($9.99) Of course, this box wouldn't be complete without a pack of treats. This month we got soft dog treats made of free range chicken and chickpeas.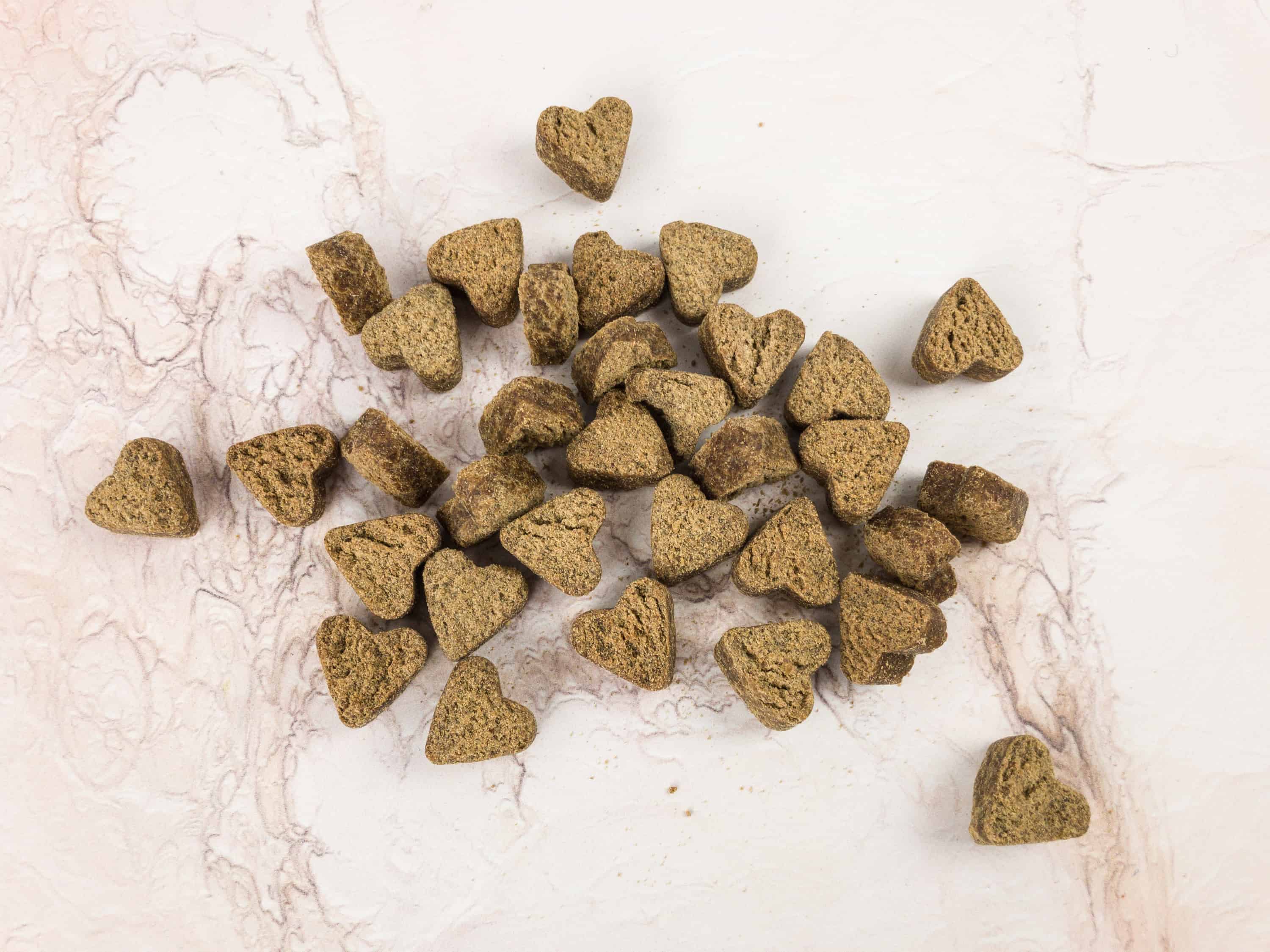 They're even heart shaped! Also, it doesn't contain any grain, gluten, corn, soy and artificial preservatives that might harm your precious dogs!

Every bag of this treat helps raise money and awareness for animal rescue groups nationwide.
Here's Dean wearing his newest bow tie! He's wearing it side-style so we can see it past his schnau-beard.
And he just can't stop playing with the donut whenever he sees it around.
Dean loved everything!
As always, Dapper Dog Box included a nice mix of items – a couple of high-quality treats, plush toys, and an adorable bow tie. The value exceeds the subscription cost and the quality of items is really fantastic. It's an excellent box for fur parents who want a customized box with a focus on healthy and all natural dog toys and treats.
Did you love this month's box as much as we did?