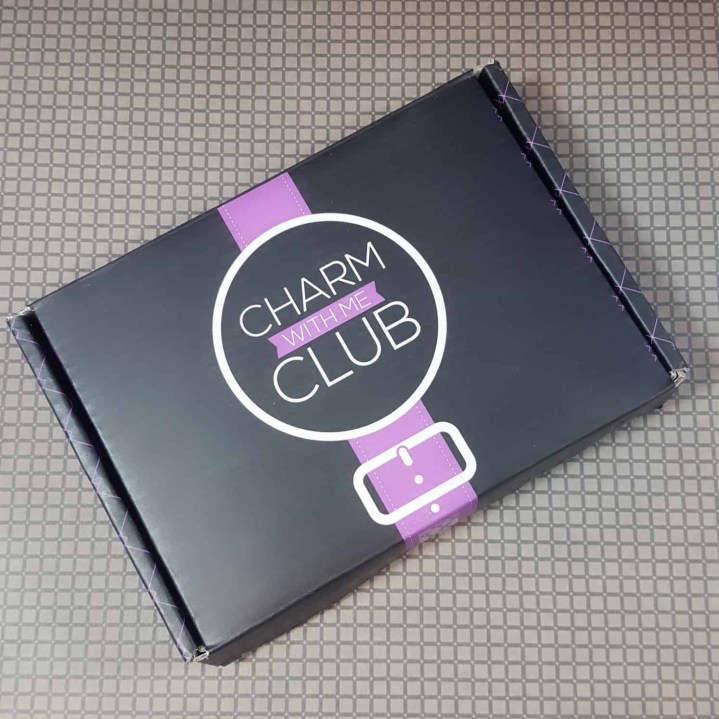 Charm With Me Club is a monthly subscription box that brings the most amazing fandom charms! With your first month, you'll be sent a starter bracelet, and then you can build your own bracelet with themed fandom charms that fit on Pandora bracelets each month. The subscription costs $19.99 per month and ships in a cute little mailer box.
Note: once you're a member you'll need to watch for the theme announcements. If you don't like the theme you can switch your subscription to "surprise me!" Also note – this subscription sells out!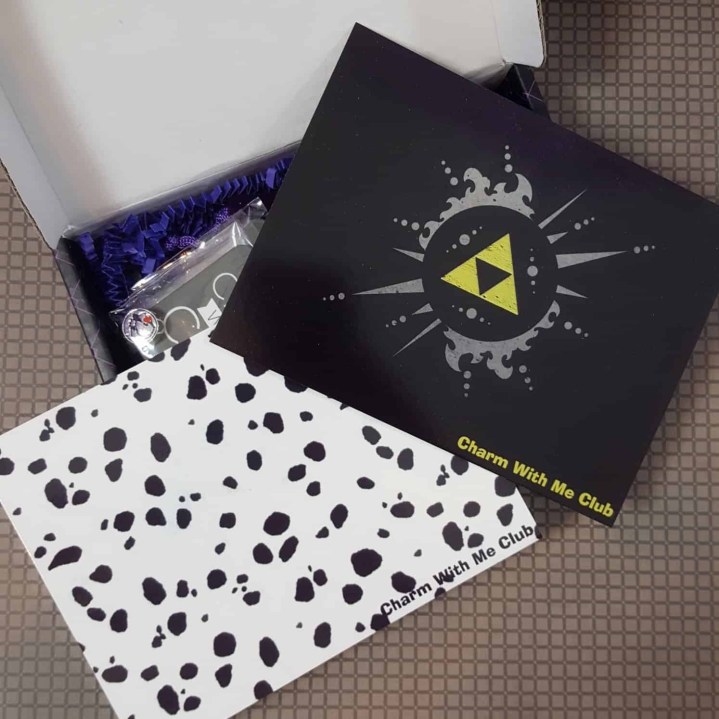 This month we could choose between Disney Villains (Part 2) and the Legend of Zelda. They sent an email for us to select which one we wanted however if someone signed up with your link you were sent both collections!
DEAL: Save 10% on your subscription! Use coupon code HELLO10.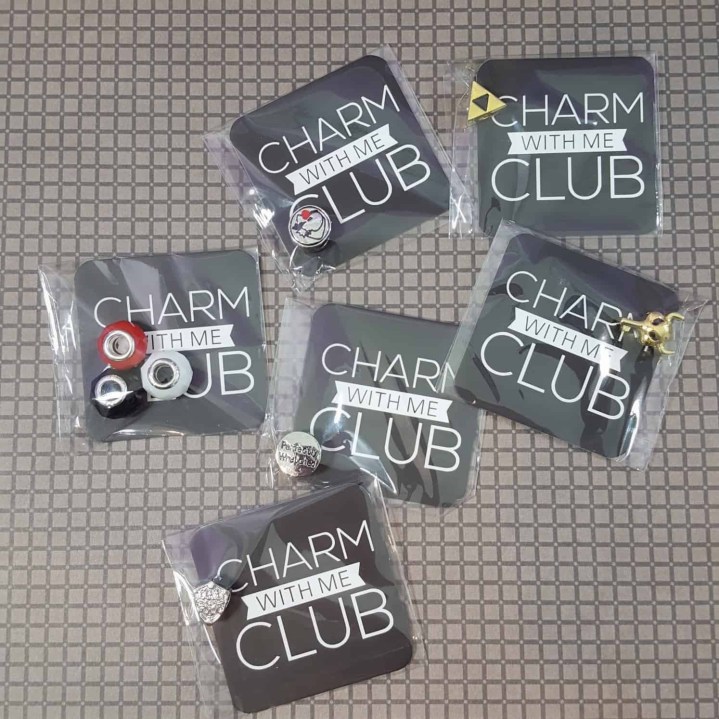 All of the charms come in individual little baggies in the box. It's a great way to keep them from getting lost in the packing squiggles.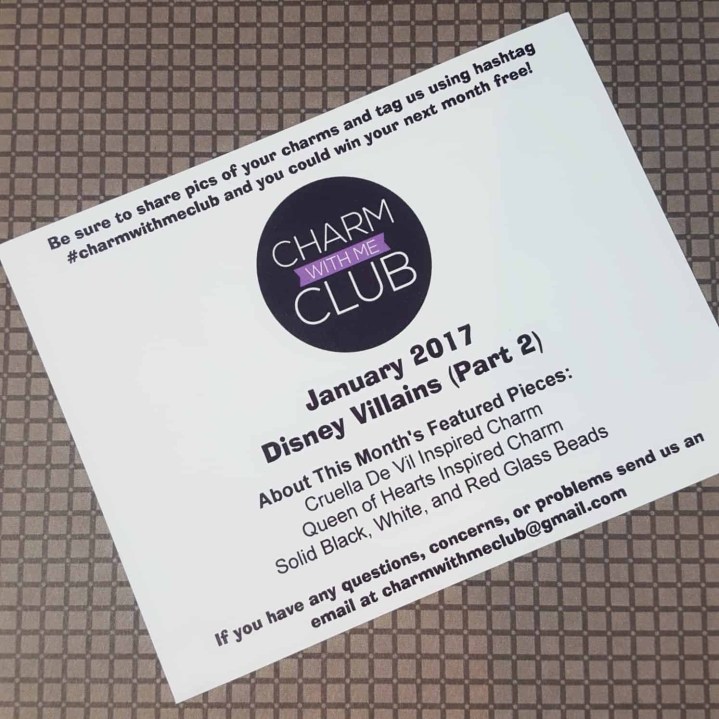 Y'all know I'm a Disney girl so I could not wait to get my hands on this one. I love Part 1 so I knew Part 2 would be phenomenal.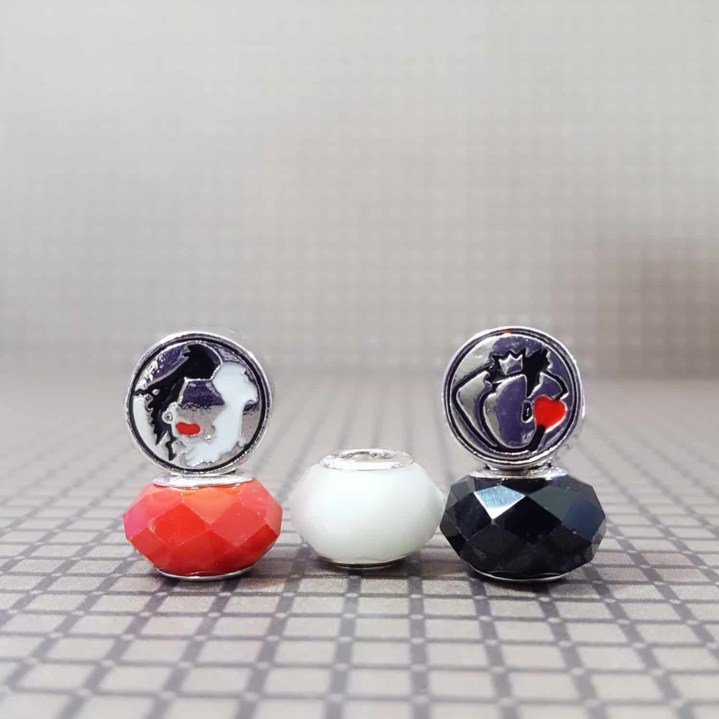 Disney Villains Part 2 came with 5 charms: 2 Villains inspired by Cruella De Vil and the Queen of Hearts and 3 solid glass beads in Black, White, and Red.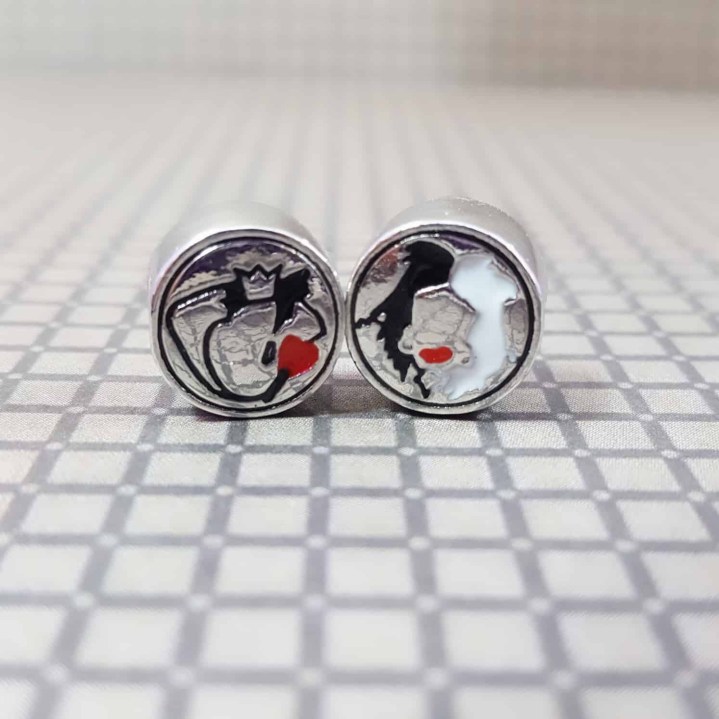 I love these style of beads and how they fit easily on my bracelet and look fantastic. I was opening with my so home and he is currently obsessed with the Descendants movies. Have you guys seen them? They are really cute and based on a book series that he has just picked up. Anyway one of the boys in the movies is the son of Cruella and just happens to be my son's favorite character in the movie so he thinks this is the best charm ever.
Don't think that Charm with Me Club would leave the backs plain did you? They are engraved with sayings from the characters.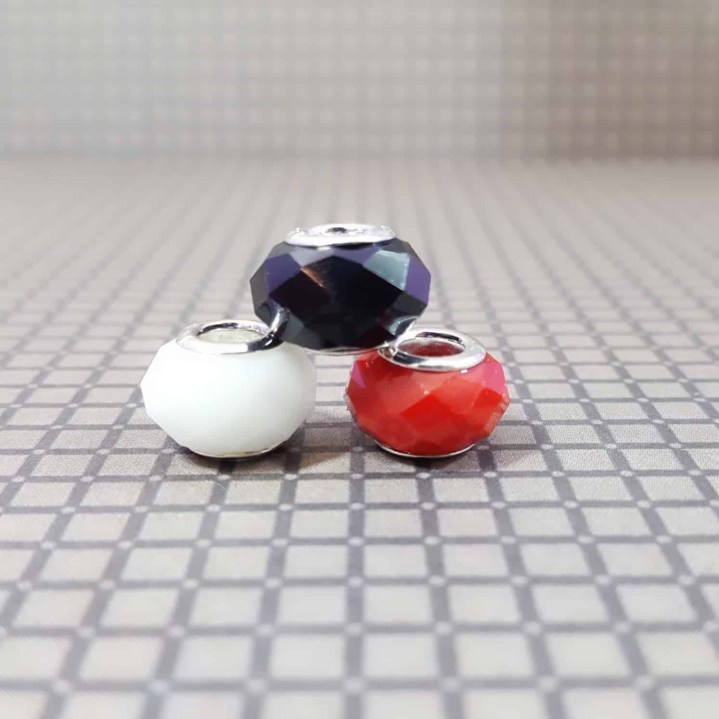 I love when Charm with me Club sends these beads. They always work great with the collection they come with but they are great filler beads for all of my collections. These colors are even better for me since my college is NC State and our colors are Red, White and Black so I will get a lot of use out of these. These beads are a bit different from the others they have sent in that they are more opaque then previous beads.
I had to pull out Part 1 and make a bracelet. I'd be very happy if the keep adding to this one and I could get a whole set of villains.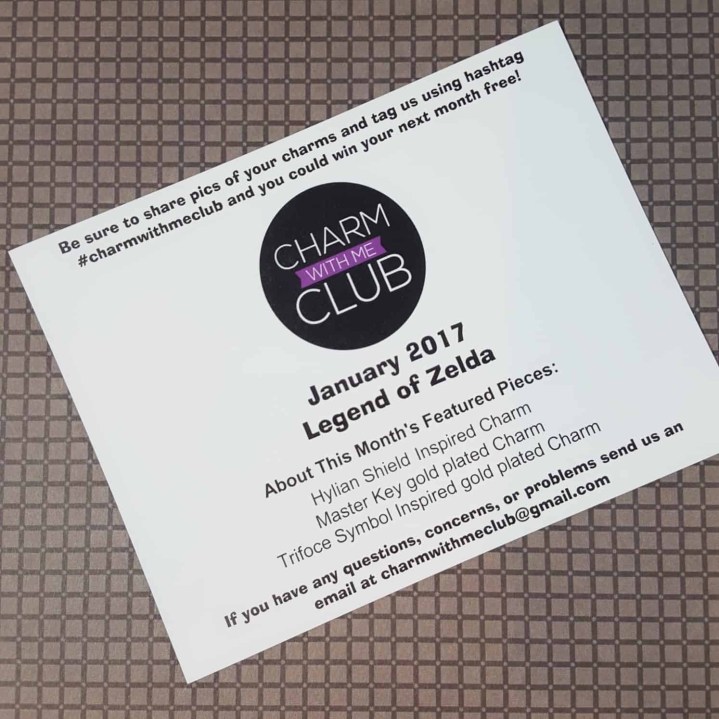 The other collection this month was the Legend of Zelda. I used to play this when I was younger and I'm pretty sure there is a new version out for the Nintendo switch but I don't think we have it yet. I need to ask my boys if they have played it yet. I remember loving it and the symbols are pretty iconic and everlasting.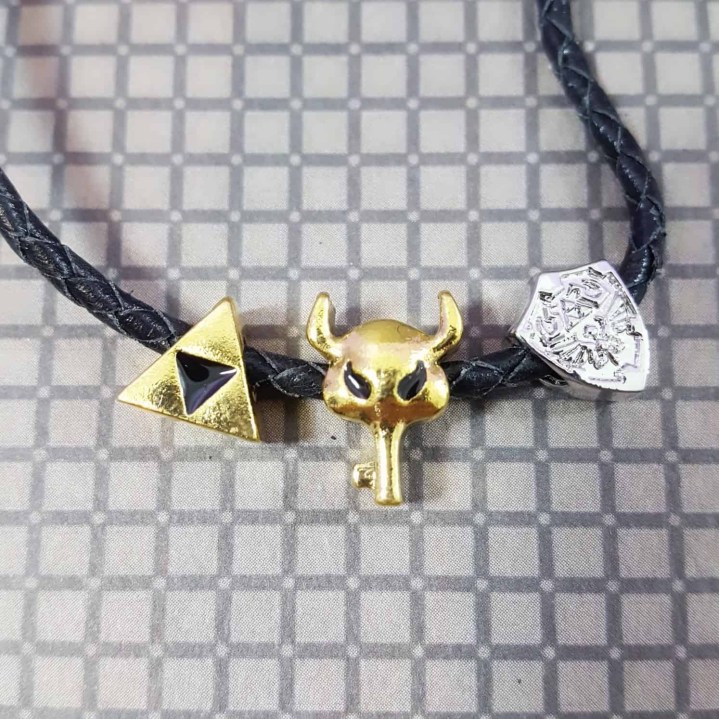 This set came with inspired charms for the Hylian shield, the master key, and the Triforce Symbol. I'll be mixing these in with my other game inspired charms and gives me a good reminder to check into the Legend of Zelda for the boys.
Another terrific month for Charm With Me Club. Disney is always a win for me and I was not let down this month. It was a great addition to my other villain charms. I'm really loving the option of two different collections each month and the chance to get them both. I don't know how long they are going to keep it up but they have not disappointed yet.
After the subscription has shipped, you can go on their site and normally order the beads themselves. However, the monthly sets go for about $29.99, so getting the subscription is the better deal. You can always go and check out the past months and see if there are any that you missed and want to add to your collection.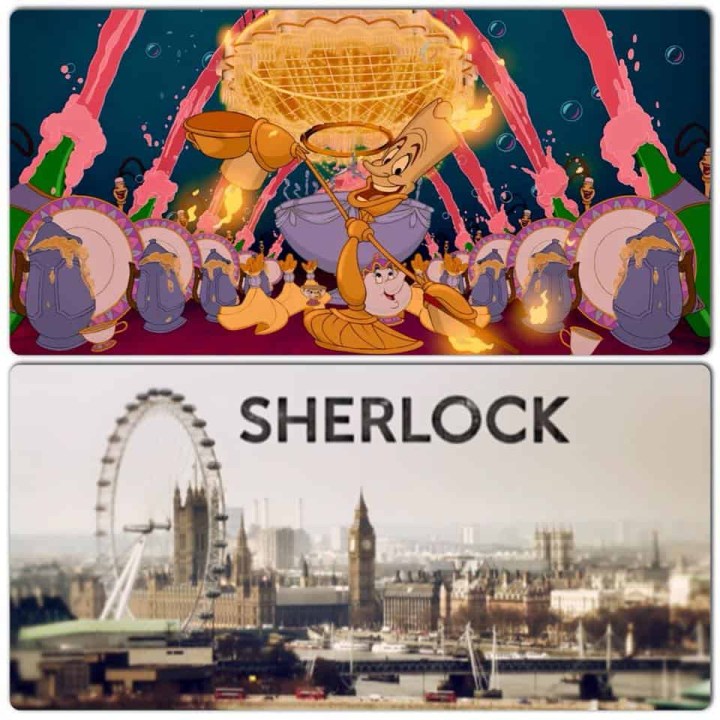 There is another double theme for February you get to choose between Be Our Guest and Sherlock! And again if you refer someone new to the subscription both of you get both themes.
What did you think of the Charm With Me Club charms this month? Are you a fan of the shows?