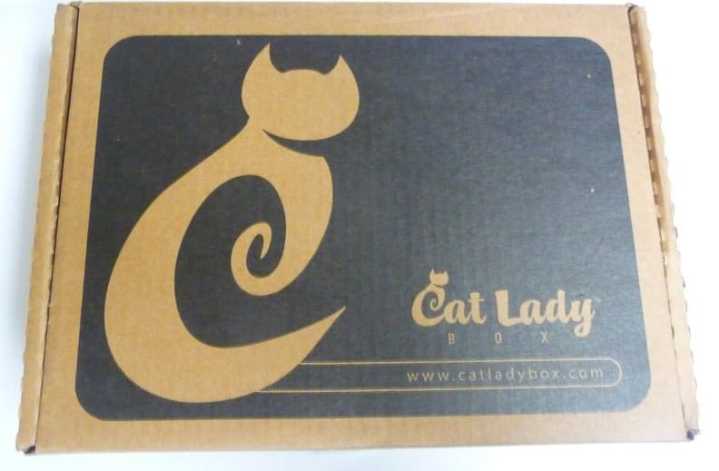 The Cat Lady Box is a monthly subscription box for those "crazy cat ladies." It is a box with cat-themed items for you and your cat, or you can order a box just for you. Each box could contain cat-themed shirts, jewelry, home decor, accessories, art, and more – all delivered in a box your cat can keep.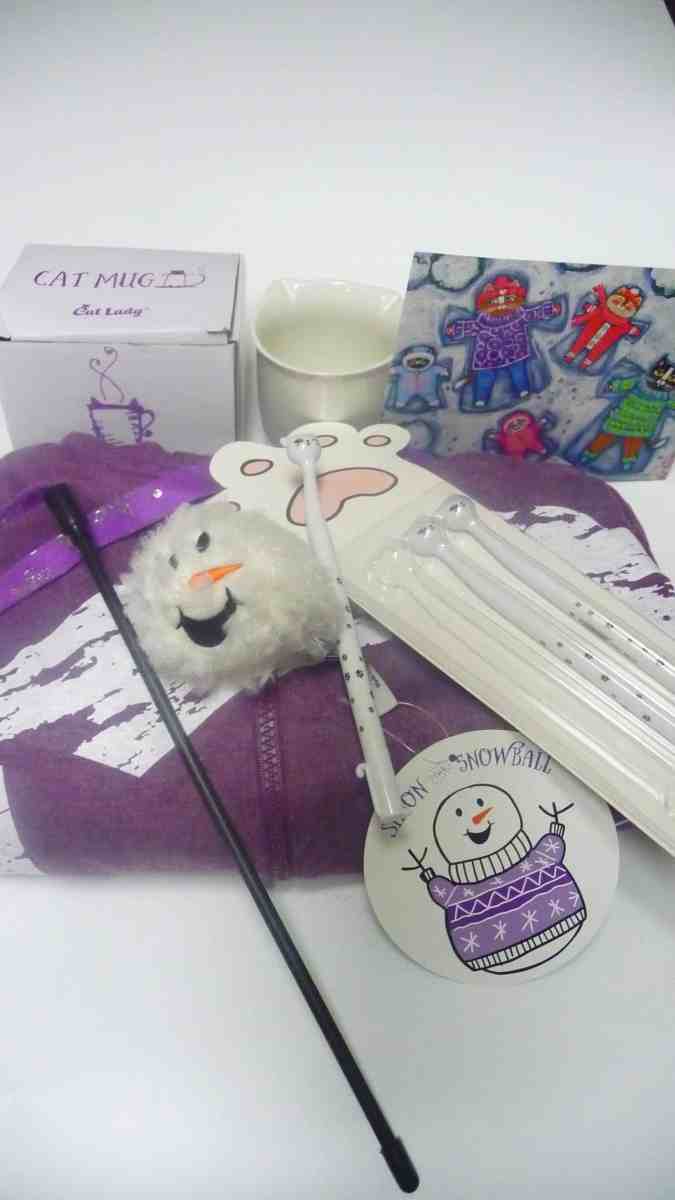 This month's box theme is Winter Wondpurrland.
My Furbaby Ginger and I love seeing this box come in the mailbox each month. It has  goodies for the both of us but she has first dibs!
TIP: Looking for a coupon code? Subscribe to notifications for CatLadyBox in the directory to get an email when the next one is released!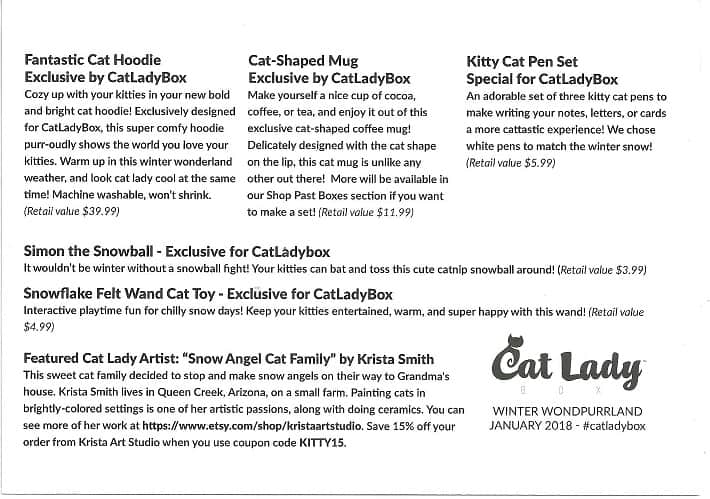 Each box comes with an insert to tell you what's in the box.
Let's see what treats we received this month!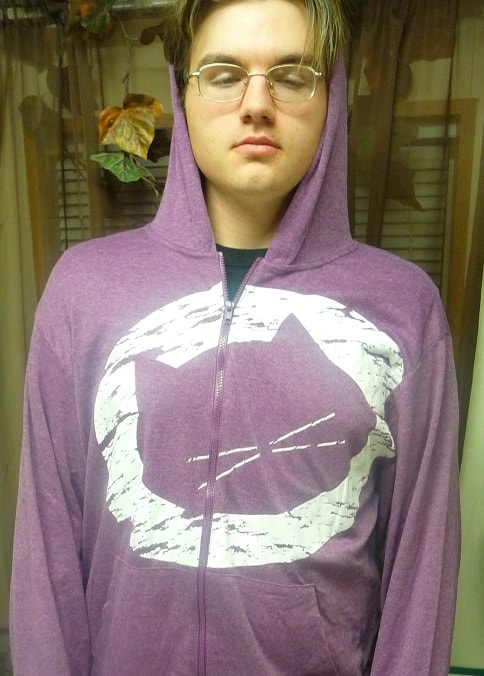 My first item is a Cat hoodie by CatLadyBox ($39.99). This hoodie is purrfect for this weird Florida weather we are having. I love the color and the design. Doesn't my son look thrilled to be modeling? LOL!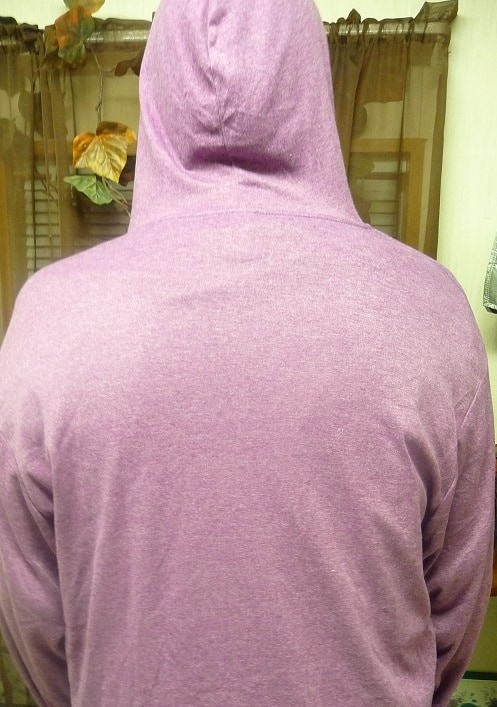 It is super soft and comfortable. It is machine washable and won't shrink.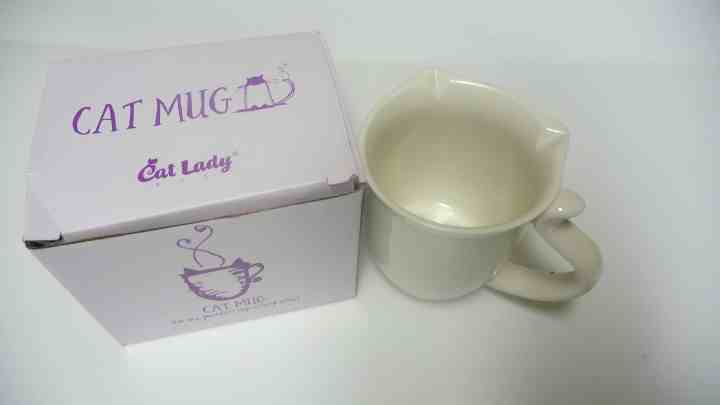 Also sent was a Cat-Shaped Mug by CatLadyBox ($11.99). I like the simplicity of this mug. It has cat shaped ears on the rim and a tail as the handle. It could be used for hot tea or hot cocoa to warm you up this winter.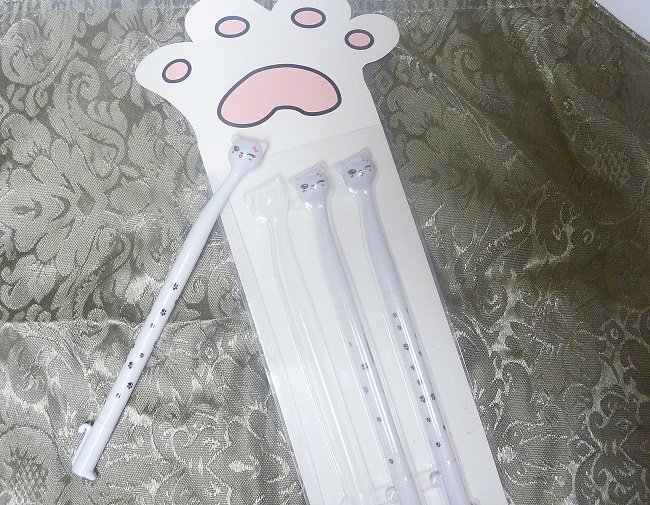 My next item is a set of Kitty Cat Pen Set ($5.99). These are so adorable. It comes in a set of 3. They are cat shaped and designed. There's even a little tail at the cap end.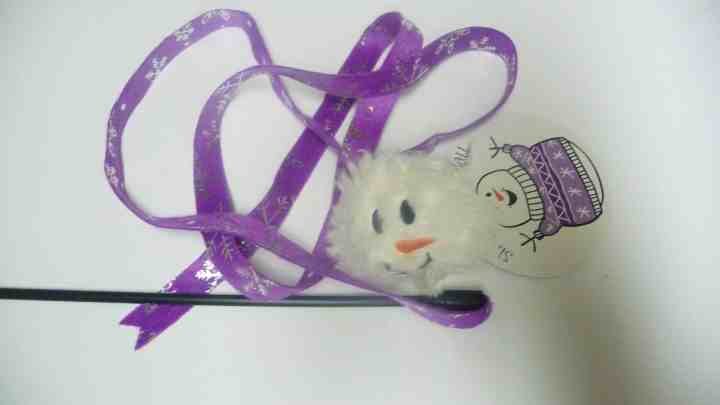 Ginger received new toys! Of course she was excited to sniff them out. She received a Simon the Snowball ($3.99) and a Snowflake Felt Wand Cat Toy ($4.99). Adorable toys for my special child. These toys are essential in making sure Ginger gets her daily dose of activity… and nip. LOL! They fit right in with the theme of the box. "Do you wanna build a snowman?"
On the back of the insert card is a Featured Cat Lady Artist. This month is "Snow Angel Cat Family" by Krista Smith. Mrs. Smith lives in Queen Creek, Arizona. One of her passions is painting cats along with doing ceramics.
Ginger says to tell you all to stay warm this winter. Keep your coats clean and fluffy!
What do you think of this month's box? Does your cat give 2 paws up?