Basic MAN is a men's monthly subscription box that will send you three basics: socks, boxer-briefs and a t-shirt. The box is $19.99 a month and shipping is free for US subscribers and they ship worldwide ($5 to Canada). All you have to do is to choose your size and you are set! Styles will vary from month to month, but nothing too crazy!
For December, we received the basics in a grey and navy blue style.
DEAL: Save 50% on your first month with coupon code HELLO50.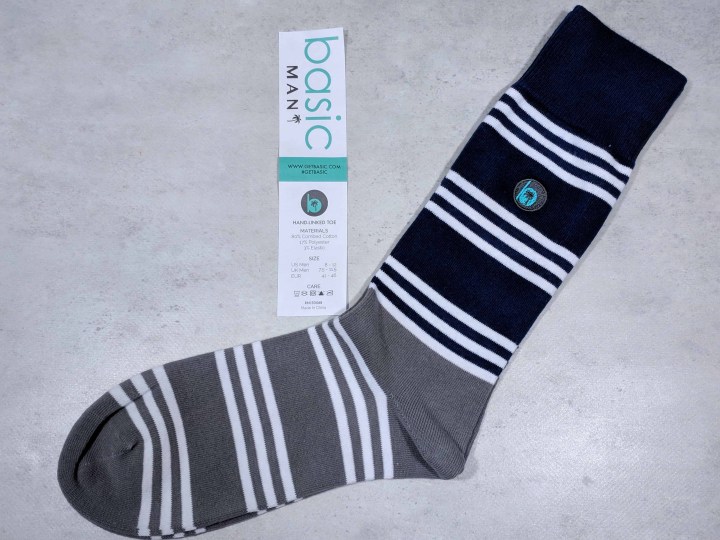 The socks are long (longer than we usually go for) but they are soft and not too thin. Meanwhile, the design – white stripes on grey and navy blue – is fun yet classy. The logo (a palm tree) is stitched to the socks, but it's subtle and cute. It's made with a blend of cotton, polyester and elastic.
Next is a pair of boxer briefs which came in a nice dark blue color and a grey elastic band. The fabric is quite light and soft.
It has an expiry date! Yes, this subscription box reminds you to throw away your old underwear!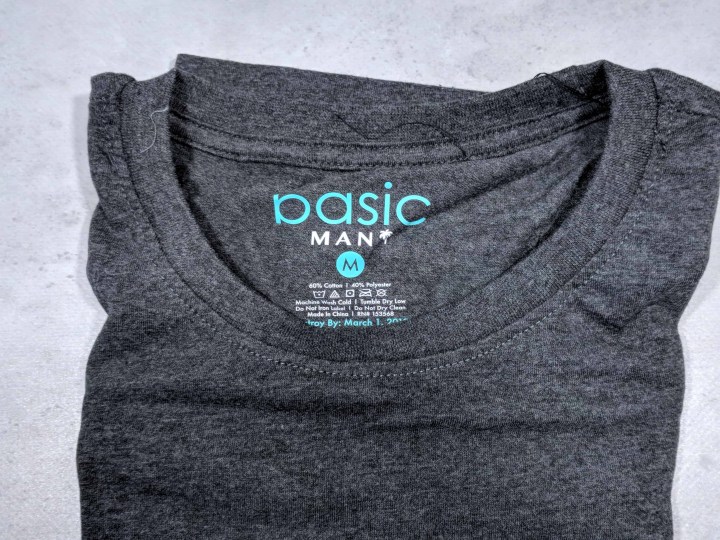 The last basic item for this month is a charcoal grey t-shirt. It's a simple tee and it also came with an expiry date! The fabric is a blend of polyester and cotton, making it slightly stiff, but it's a perfect basic tee without any logo showing up. My husband really likes it and already used it to go to the gym.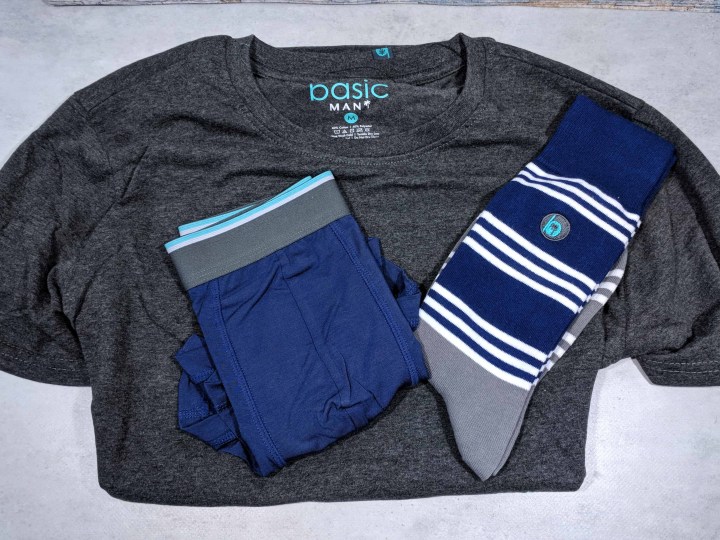 Basic Man is a great monthly subscription box for men who don't have time to go shopping for new basic items, or who hates it. It's easy, the items are fun, classy, and comfortable, and the quality is nice. This subscription is a great value to renew your basic wardrobe without worrying about it. We like that this subscription is true to the basic, in colors and design, and any guy would enjoy it.
What do you think of this subscription box?