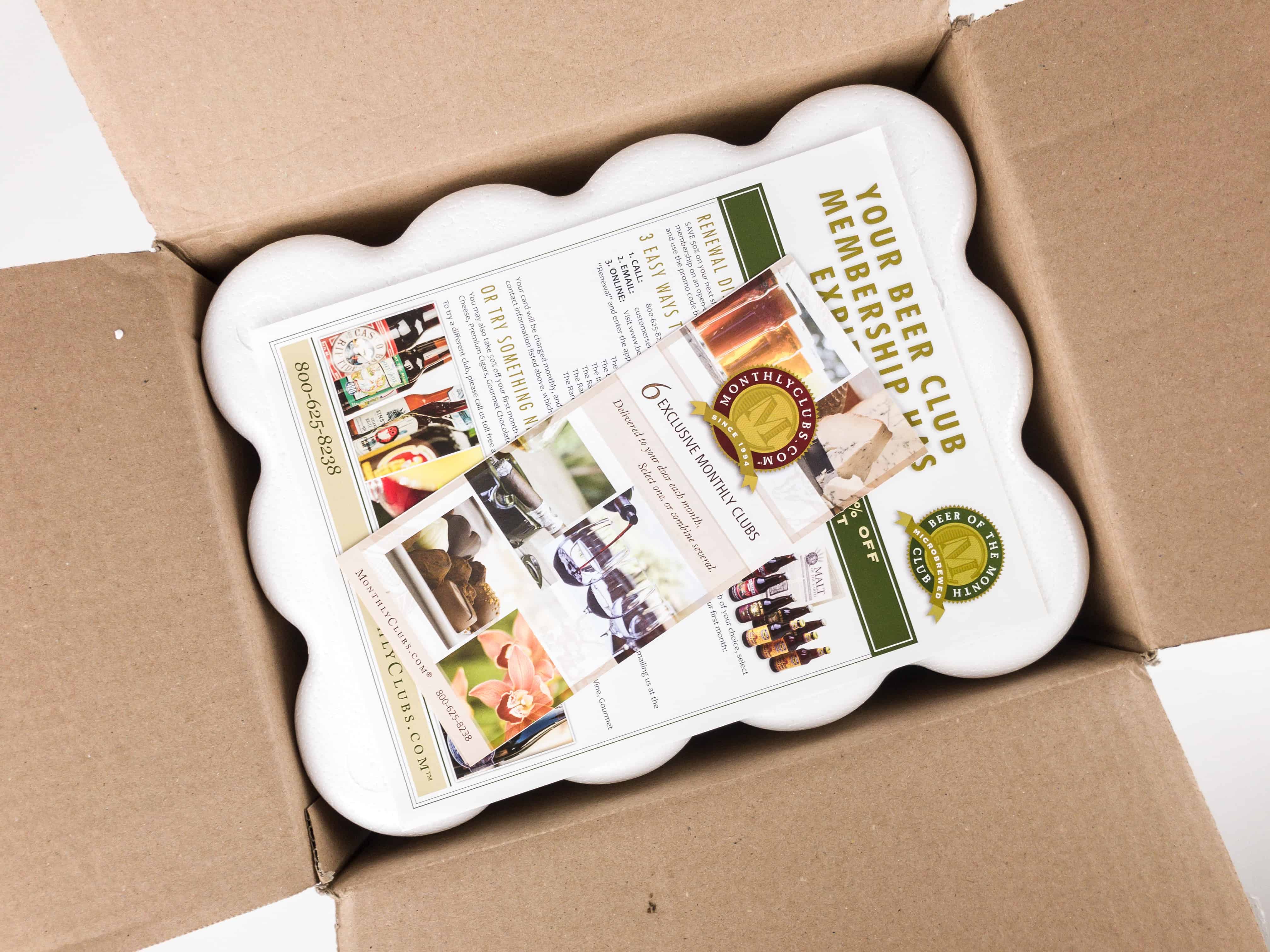 The U.S. and International Variety Beer Club by The Microbrewed Beer of the Month Club delivers the best domestic and international beers the world has to offer. For $32.95 per month (plus $15 for s&h), you'll get 12 beers (4 different beer styles x 3 bottles or cans) from US-based craft breweries, as well as imported beers from renowned beer-crafting countries like Belgium, Germany, and England.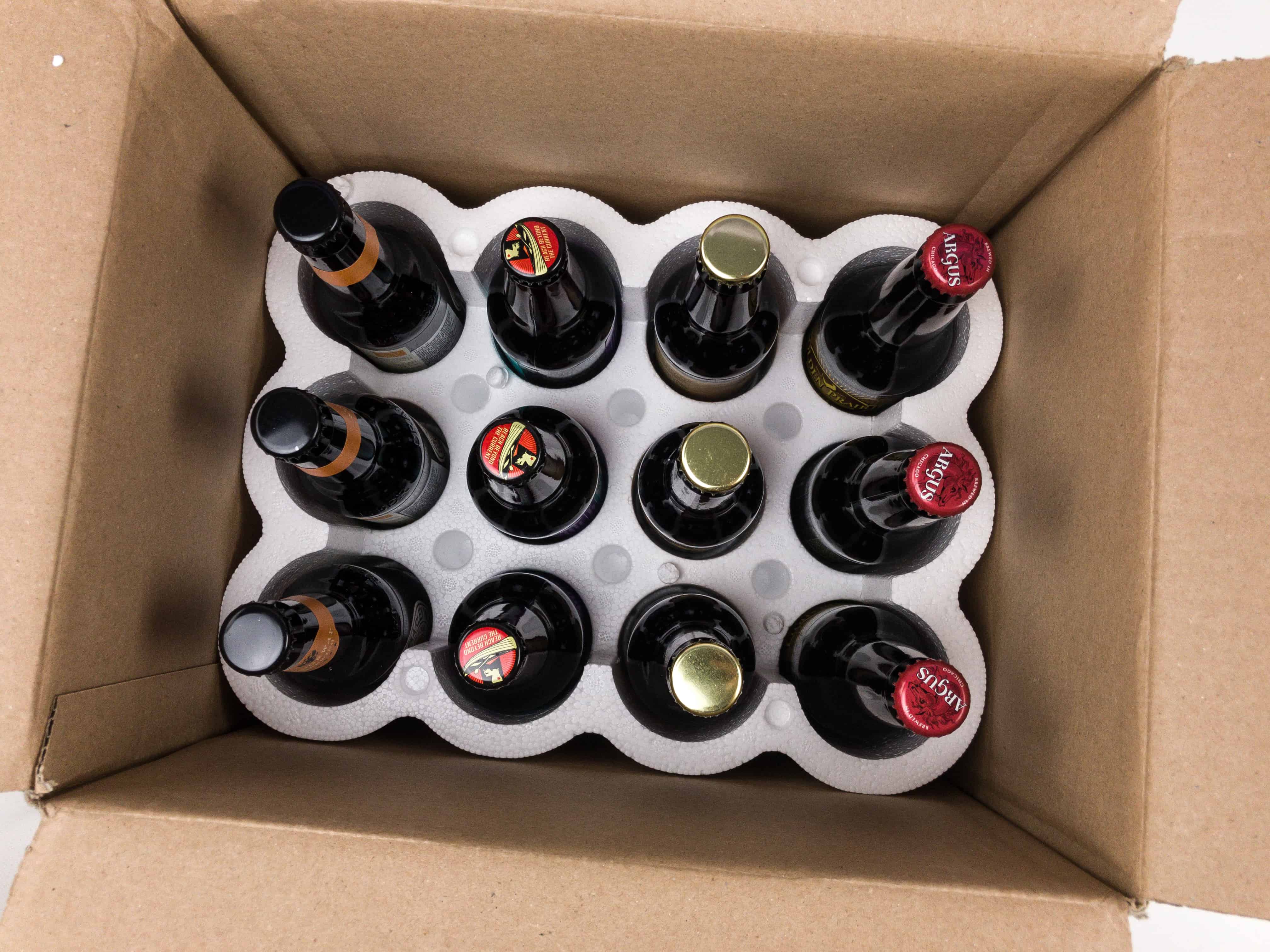 The twelve bottles arrive at your doorstep secured in a special shipping container. Adult signature (21+) is required.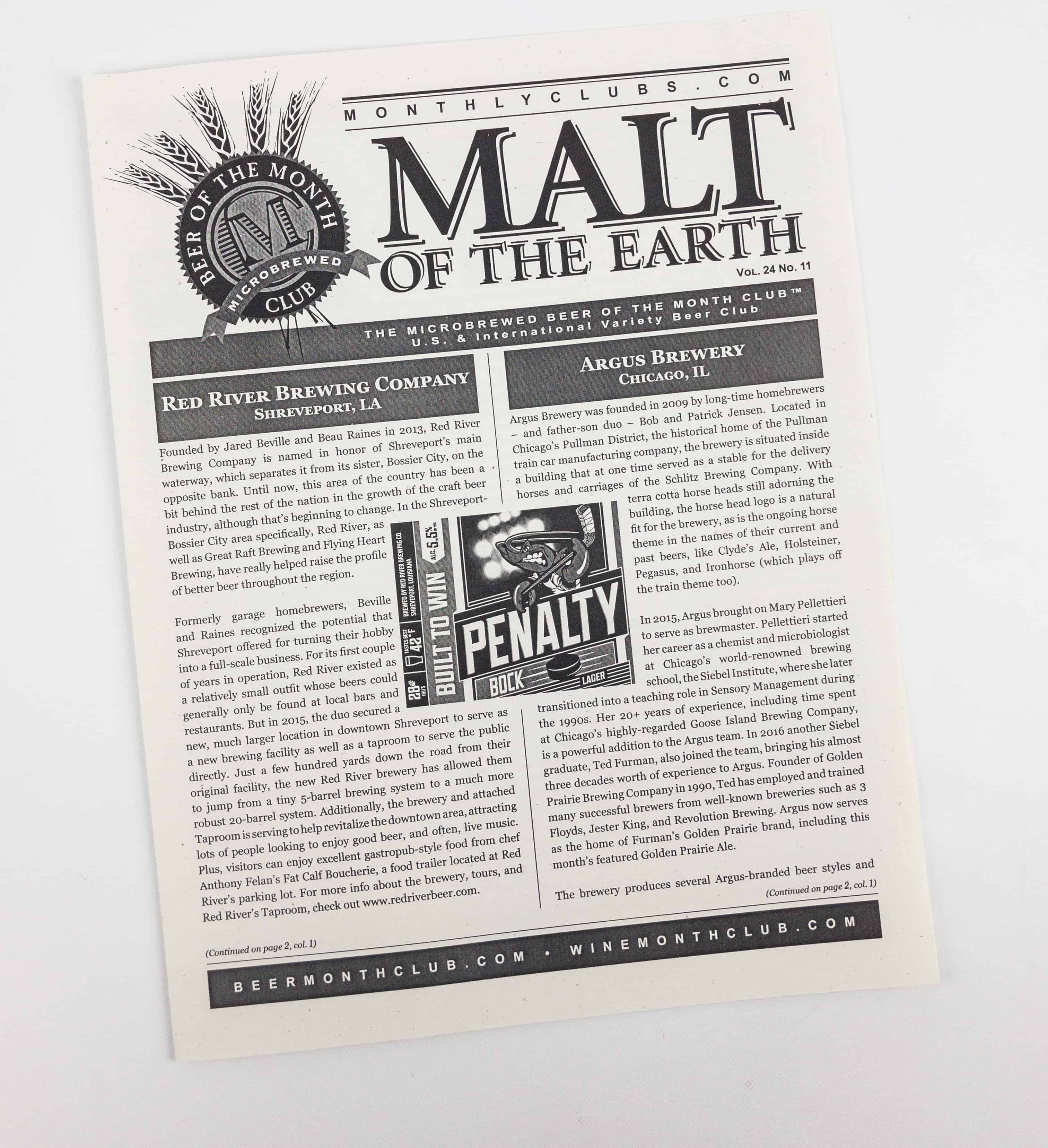 The box comes with a monthly newsletter called Malt Of The Earth. It is packed with quite a bit of info on the month's selections, including details the history of the brewery behind each of the month's beers.
DEAL:$10 off any 4 shipment order with coupon code SAVE10, $15 off 6 with SAVE15, and $25 off 12 with SAVE25.
TIP: You can customize your membership with any of the Monthly Clubs subscriptions.
The newsletter also provides a thorough description the individual beers, including notes on its characteristics (plus the IBU's, style, and hop varietals used) and proper serving temp and vessel. You can also reorder your favorites by the 12 pack or case!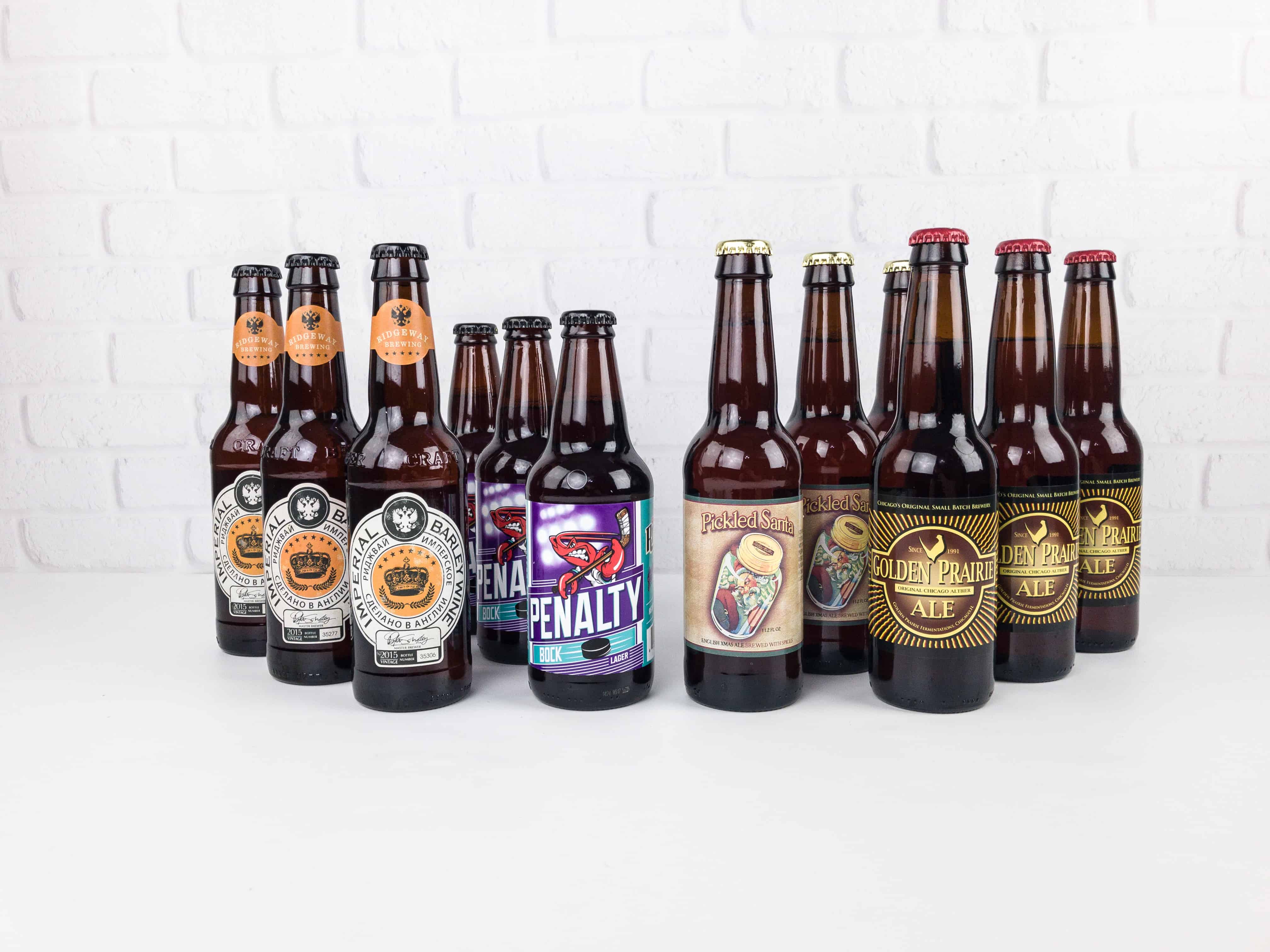 Everything in my November U.S. and International Variety Beer Club box!
This month's imports were both from Ridgeway Brewing, in Oxfordshire, England. Master Brewer Peter Scholey launched this brewery to carry the torch of classic English brewing when the Brakspear Brewery (dating to 1779) closed. It is named for the Ridgeway, the oldest road in the English Isles, dating back to the pre-Roman period.
Ridgeway Brewing Pickled Santa: This humorously-named seasonal offering is a spiced with freshly-ground spices, imparting the beer with a pleasant medley of allspice, clove, cinnamon, nutmeg, and coriander. The spicing is relatively gentle, and the beer remains very pleasant and drinkable — they enhance the beer and are nearly mild enough to be mistaken for natural flavor notes from the malted grain.
Ridgeway Brewing Imperial Barley Wine: This potent concoction packs a punch! This Imperial is brewed in the style of an English barleywine, but the bottle displays some Russian imagery, a nod to the popularity of the English "Russian Imperial" style in the Court of Catherine the Great. It has a wine-like character, with lovely notes of stonefruits and dried fig. It comes off as quite well-balanced, with neither the hops or malt being overly assertive.
The ingredients list is nearly Reinheitsgebot compliant. It is unclear if the sugar is added as a means of cranking up the alcohol without over-malting, or if it is merely for in-bottle carbonation. It held its head and was very lively.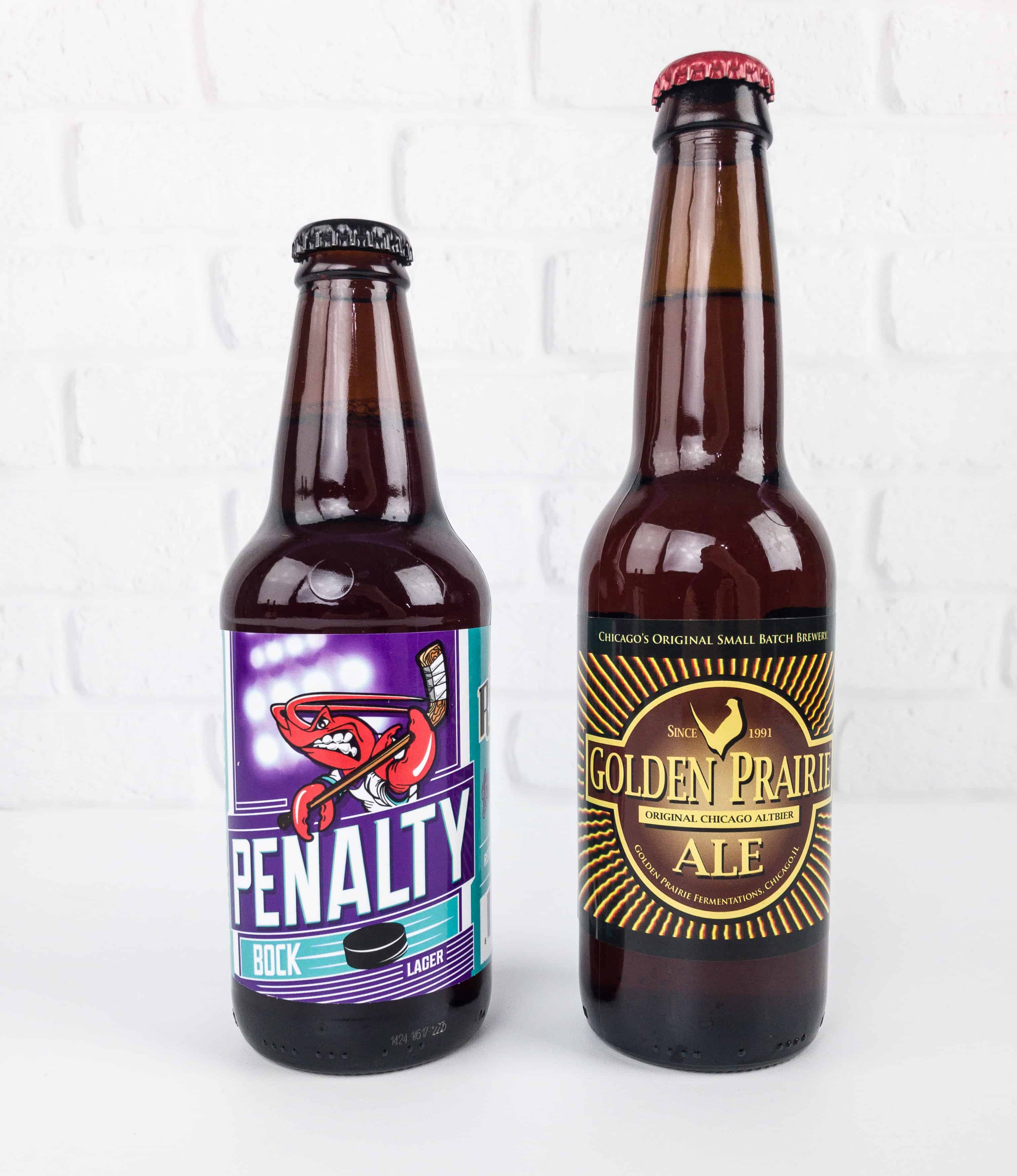 Our domestic offerings come from Red River Brewing in Shreveport, Louisiana, and Argus Brewery in Chicago, Illinois.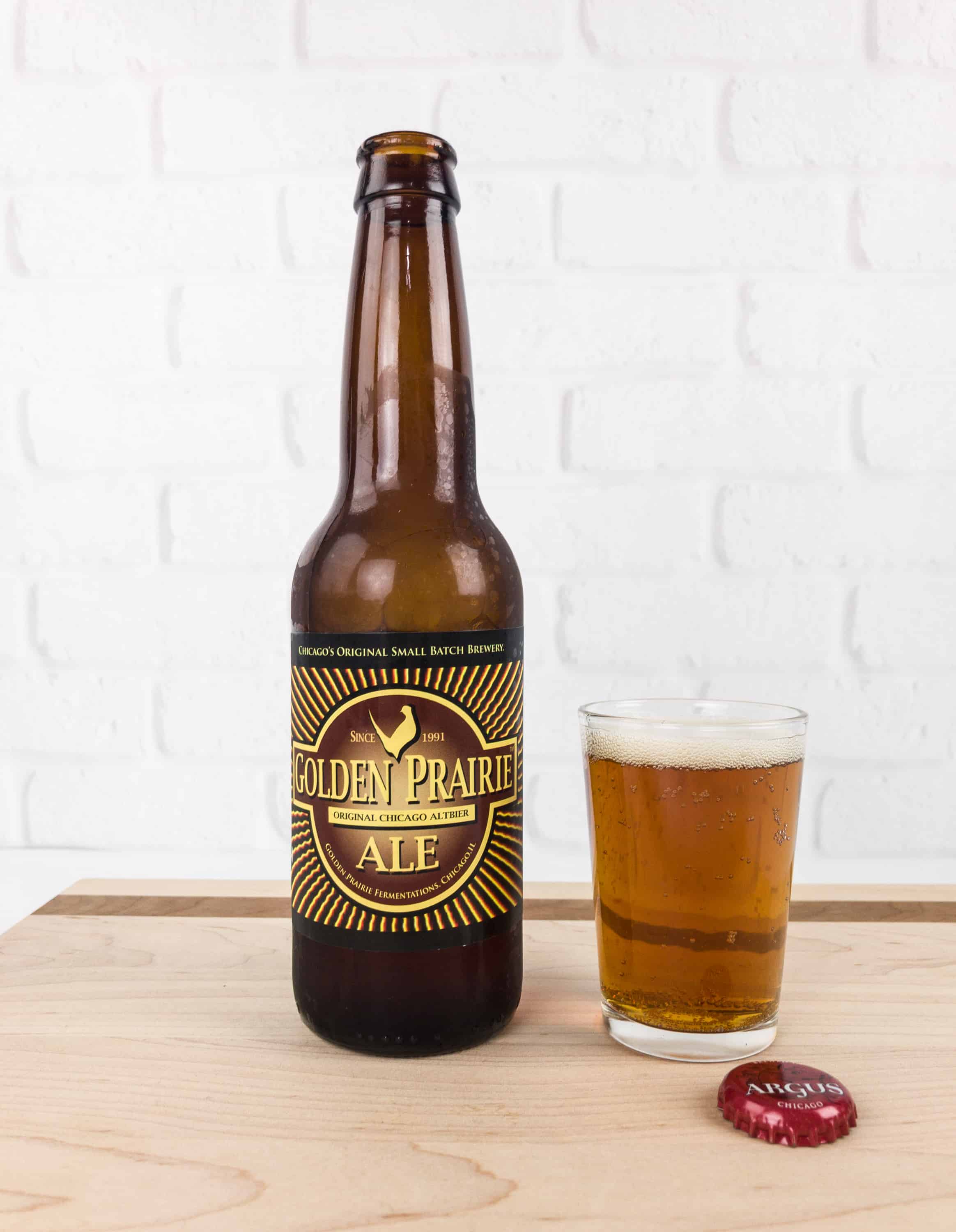 Argus Brewery Golden Prairie Ale: This altbier is the flagship brew of Argus' Golden Prairie branded beers. It has the mellowed caramel tones, with some nutty and bready notes. The big surprise in this ale is the assertiveness of the hops. While it doesn't have piney or citrus notes that stand out, it has a strong bite and very persistent bitterness that is more reminiscent of an IPA level hopping than it is an altbier.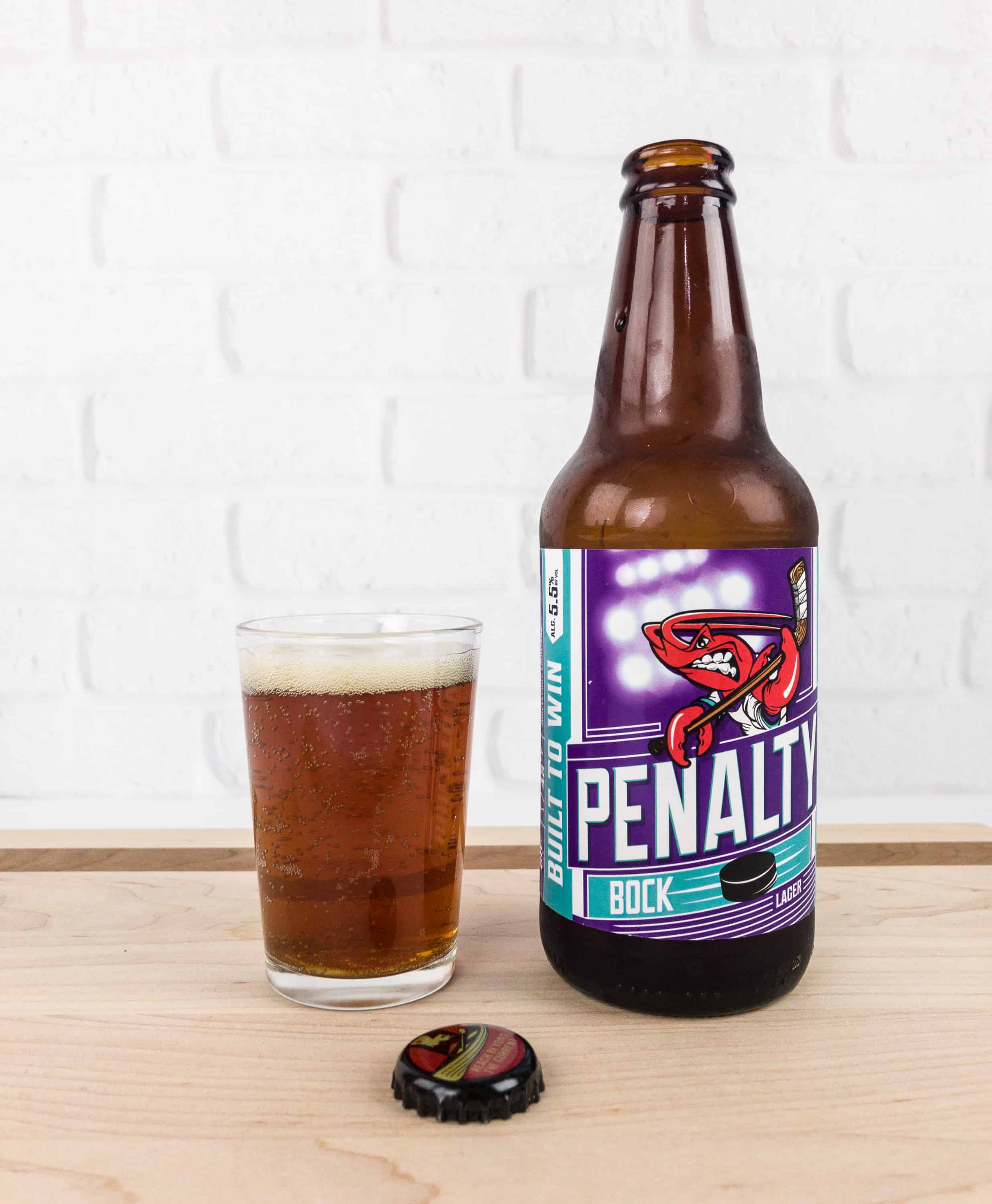 Red River Brewing Penalty Bock: Named as a tribute to the Shreveport Mudbugs hockey club, this bock has a rich, sweet character, full of caramel and bready goodness. Fig and raisin join the party, too, only slightly tamed by a gentle dose of hops. Very enjoyable, without being overly thick tasting.
This was a very richly-colored collection of beer, with deep amber tones all around.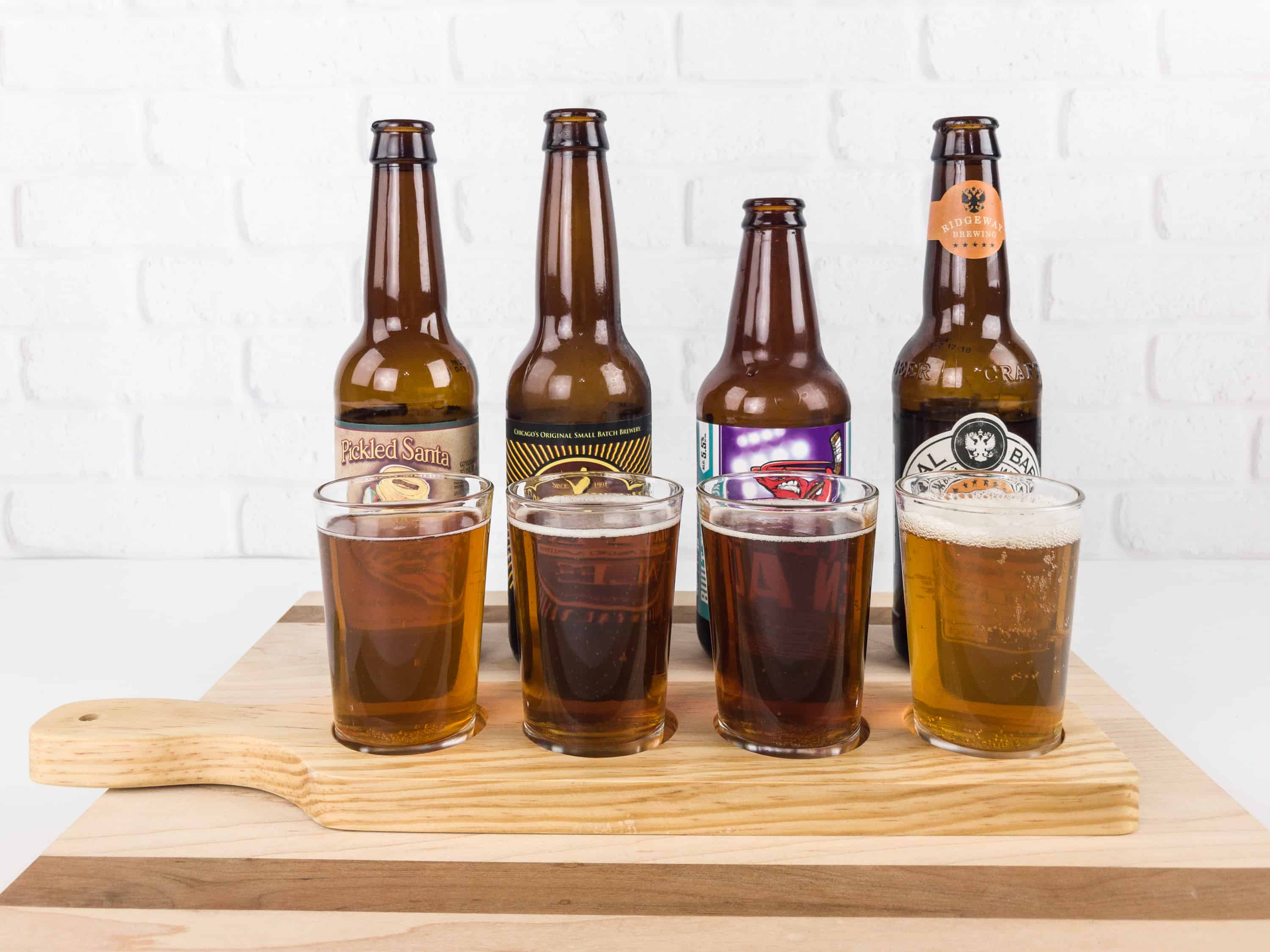 I loved that this box steered clear of ultra-dark beers.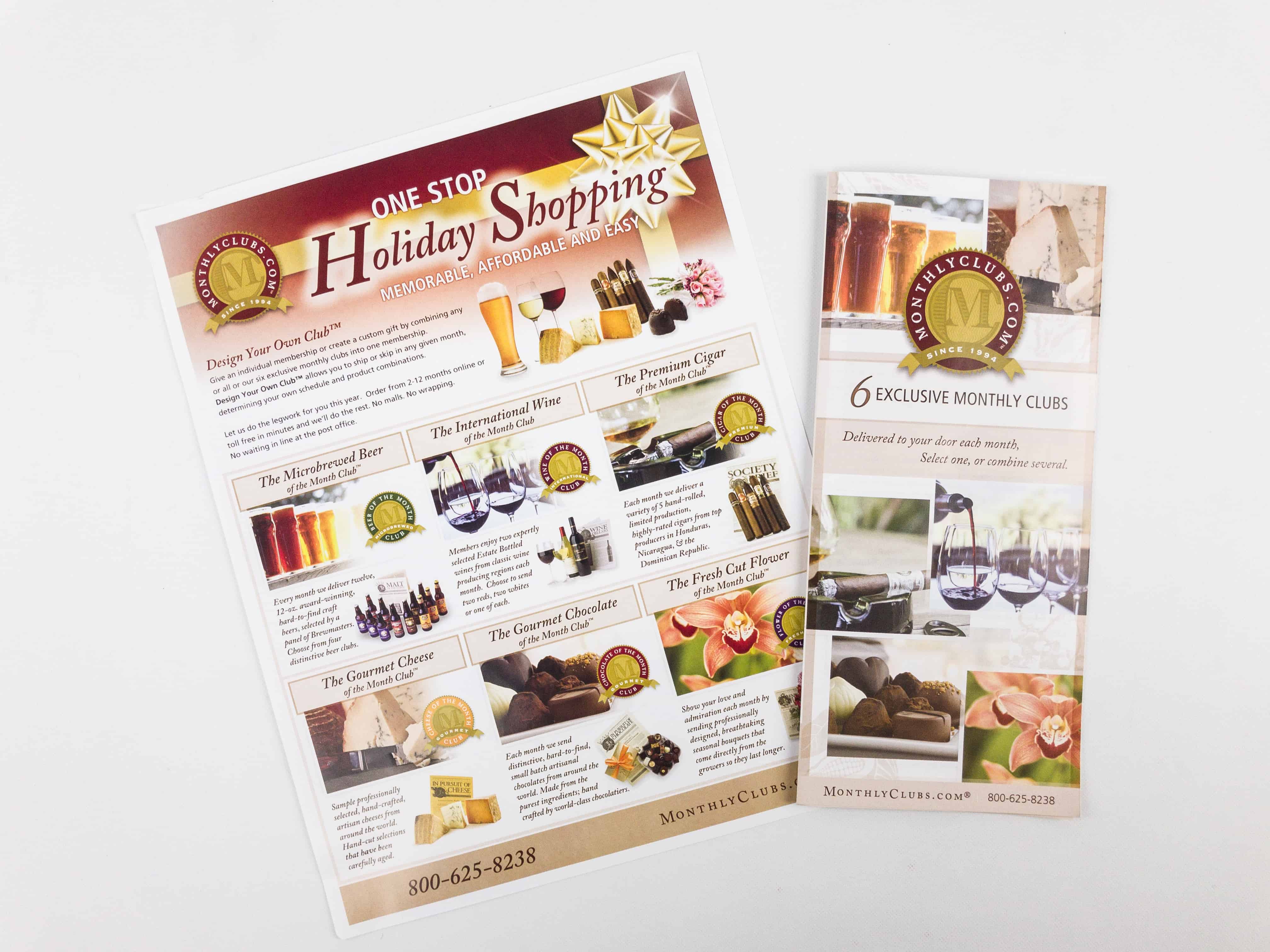 This subscription can also be customized and combined with other Monthly Clubs subscriptions.
Another great edition of this box! I especially loved the international selections — the barleywine was phenomenal, and the spiced ale surprised me with its superb balance, light touch on the spices, and drinkability. Each selection was a new beer for me, and I love being able to try brands I would never otherwise get my hands on.
What do you think about this month's box? Let us know your comments!
Visit The U.S. and International Variety Beer Club by The Microbrewed Beer of the Month Club to subscribe or find out more!