Sisley Paris Beauty Subscription is a monthly beauty subscription service starring 5 luxurious, expensive samples of products that would normally be found at upscale department stores such as Saks, Bergdorf Goodman, Neiman Marcus, Bloomingdales, or Nordstrom. It is $10 a month, however, you must sign up for a 6 or 12-month term. The 6-month term is $60, and the 12-month term is $100 ($20 savings). When the term expires, it will not automatically renew. Members of the My Sisley Club with either Gold or Platinum status should automatically receive the box as long as they maintain their status.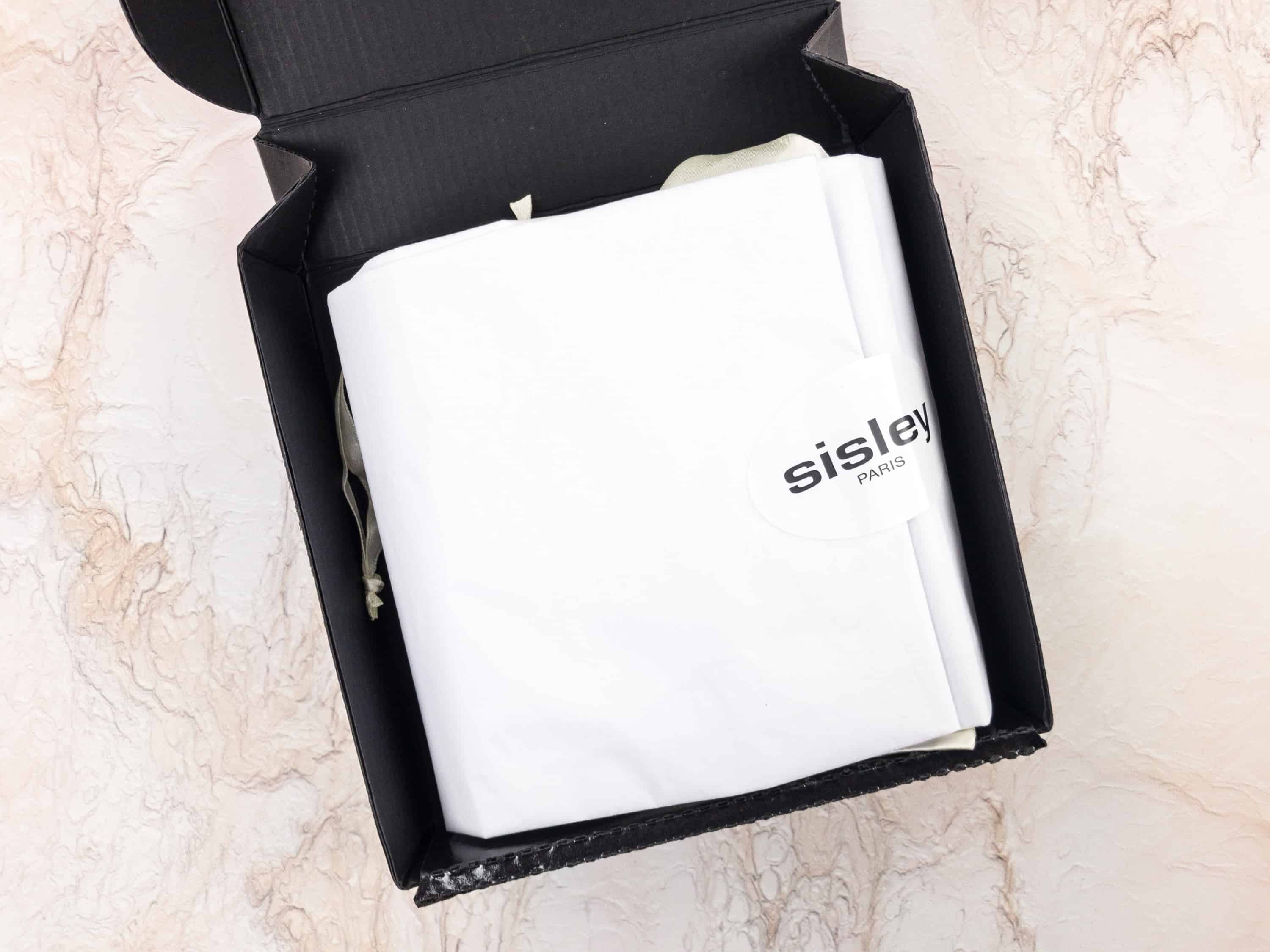 My products arrived in an unmarked black box with no return address. The items were wrapped in tissue paper and sealed with a sticker.
All the samplers are inside a silky drawstring bag.
Sisley Paris claims to harness the power of plants to create the best cosmetics for your skin.

There was a welcome card that introduced the theme for December box, which is The Best of 2017.
There's also a list of all the items, with tips on when or how to use them.
Everything in the box!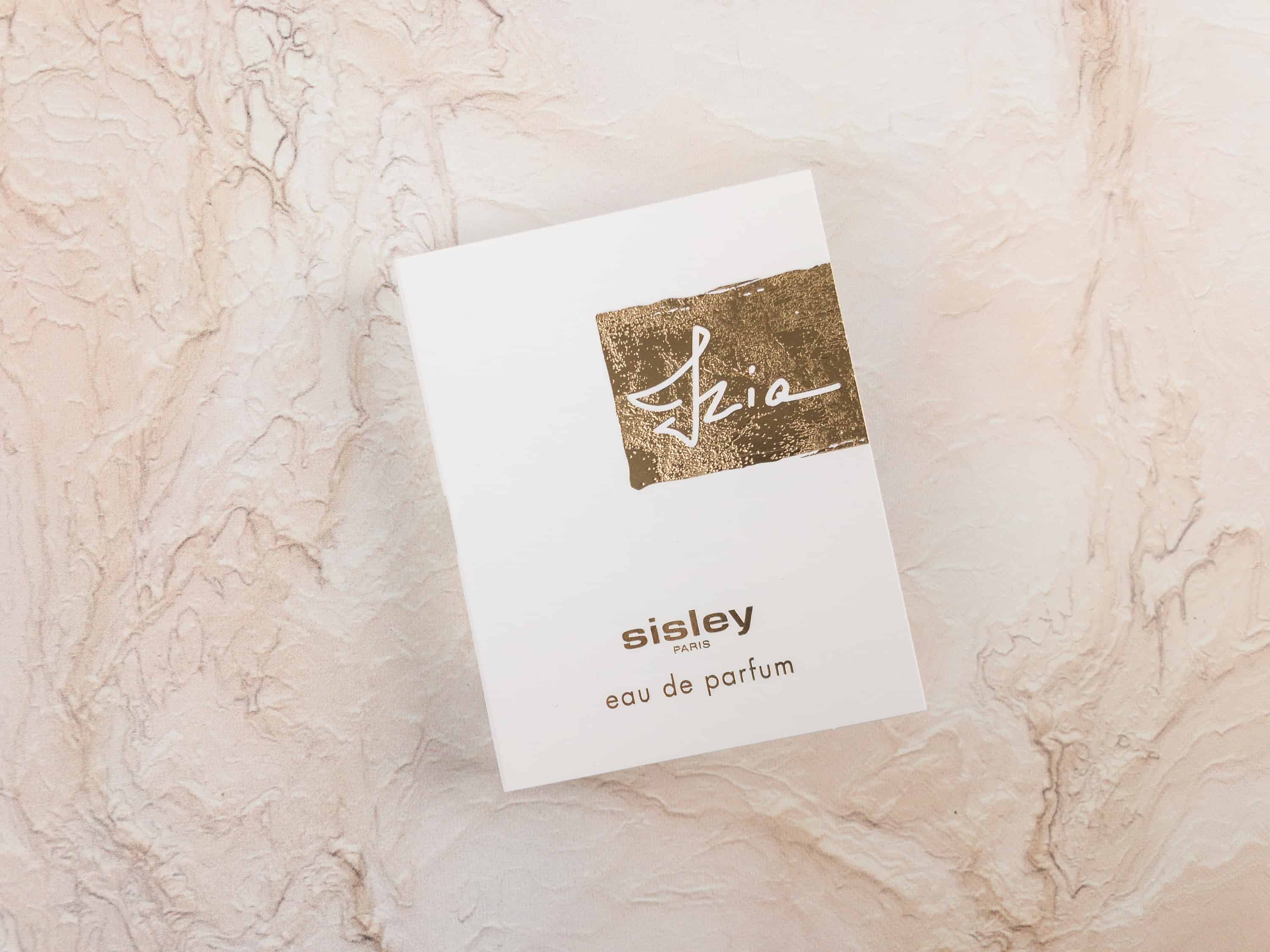 Izia Eau De Parfum ($4.73) Sisley calls it a rose fragrance, with notes of white bergamot, pink pepper, aldehydes, rose d'ornano accord, transparent floral accord, angelica, cedar, amber accord, and musks.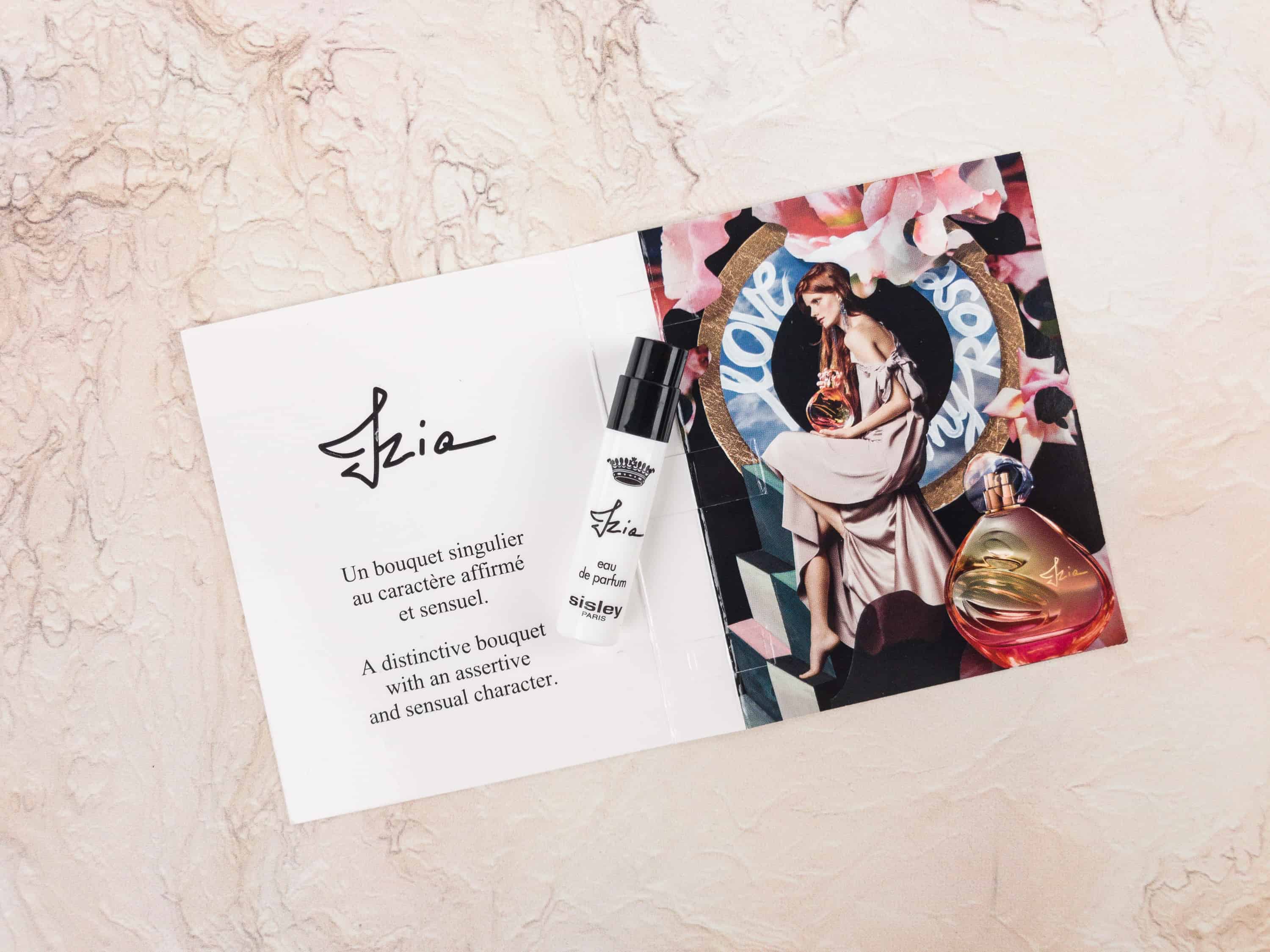 This is an intriguing scent for me, it's not at all rosey but a strong sense of green and chypre.
White Ginger Contouring Oil For Legs ($2.57) This contouring oil is pretty great especially if you have someone to apply it for you! It has a gingery floral smell and the gel oil soaks right in.
I don't know if I would want to use it all the time but a one application packet was perfect!
Instant Eclat ($4.56) Anything that makes the skin a perfect canvas for makeup is a win for me! This primer does its job wonderfully, it instantly smooths the skin's texture and gives it a radiance boost as well.
For best results, it should be applied all over the face before foundation but it can also be worn alone if you're just aiming for a natural glow.
Black Rose Skin Infusion Cream ($15.61) Packed with extracts of the rare black rose and two other rose extracts, this cream promises to make the skin more healthy looking by enhancing the complexion and plumping it.
The cream is light pink and it's rose scented but not too strongly. Its lightweight, so it slips over the skin. I also like the instant hydration it brings!
Sisleya L'Integral Eye And Lip Contour Cream ($28.40) It's a repeat item from October, but I'm not complaining! The cream is thick and rich and definitely kept my eye and lip contour areas moisturized all day. Even though it's $200+ for the full size, I would totally go for it for this fancy ridoki massage tool they are offering with it – it's like when you get a cooling metal tip on your product, except reusable. Also, a little of this cream goes a really long way!
This Sisley Paris subscription offers a great selection of samples from the luxury brand for just $10 a month, so what's not to love? As you might already know, Sisley Paris products are quite pricey and whether you're planning to buy full-sized products later or you just want to indulge yourself, this is an amazing deal.
What do you think of the Sisley Paris subscription? Have you tried any products from this company before?
Visit Sisley Paris Beauty Box to subscribe or find out more!